Thank you so much for your interest in my work! I'd love to share samples of weddings at different locations, at different venues, in different styles – so hopefully you'll find your favorite in that variety! And then, of course, we'll design something uniquely "You" based on your preferences.
You may also be interested in my styled photoshoots, true fantasies on various themes. Why not go totally "over-the-top?" Have fun with it!
So, here we go…
Hotel weddings
We have worked at all the luxury hotels in San Francisco – the Fairmont, the Four Seasons, Westin St. Francis, Ritz-Carlton, Intercontinental Mark Hopkins… you name it!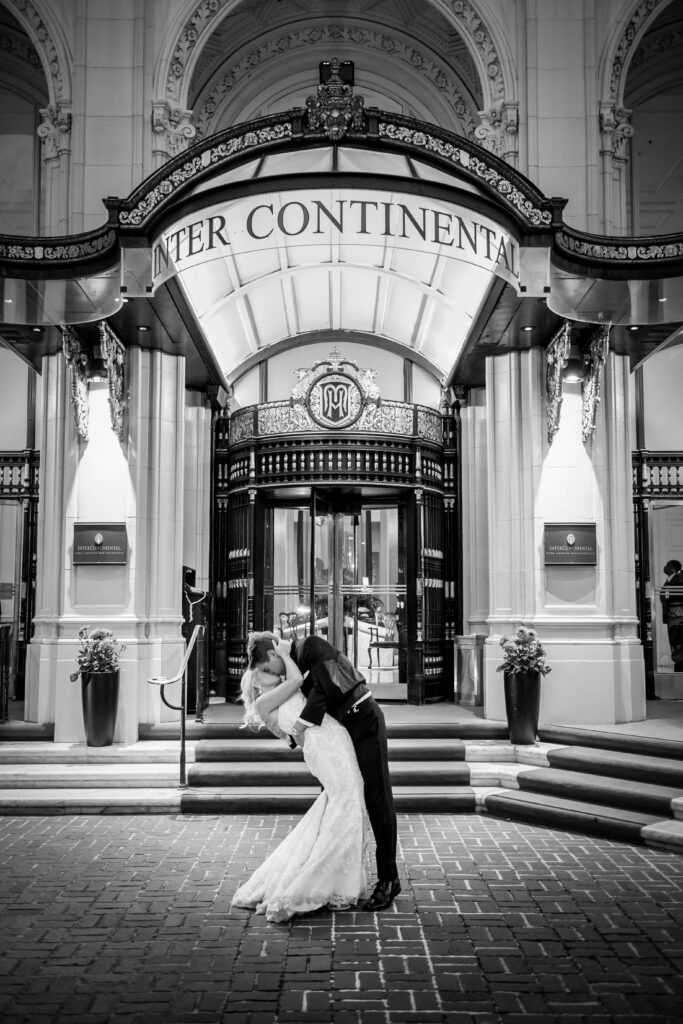 Nothing beats the sheer elegance and grandeur of these venues – so if you are dreaming of a black- or white-tie affair "for the ages," have a look at…
Liz & Nicco, Bita & Walter, Shifteh & Hassan, Kate & Aaron (at the Ritz-Carlton Half Moon Bay), Abigail & Mike, Kerry & Howard (at Cavallo Point, Sausalito), Nancy & James, Shaina & Erik.
Historic Mansions
The San Francisco Bay Area is home to many glorious, storied grand mansions which make for fabulous wedding venues. Want to recreate the glamour of the Great Gatsby? No problem, we got this.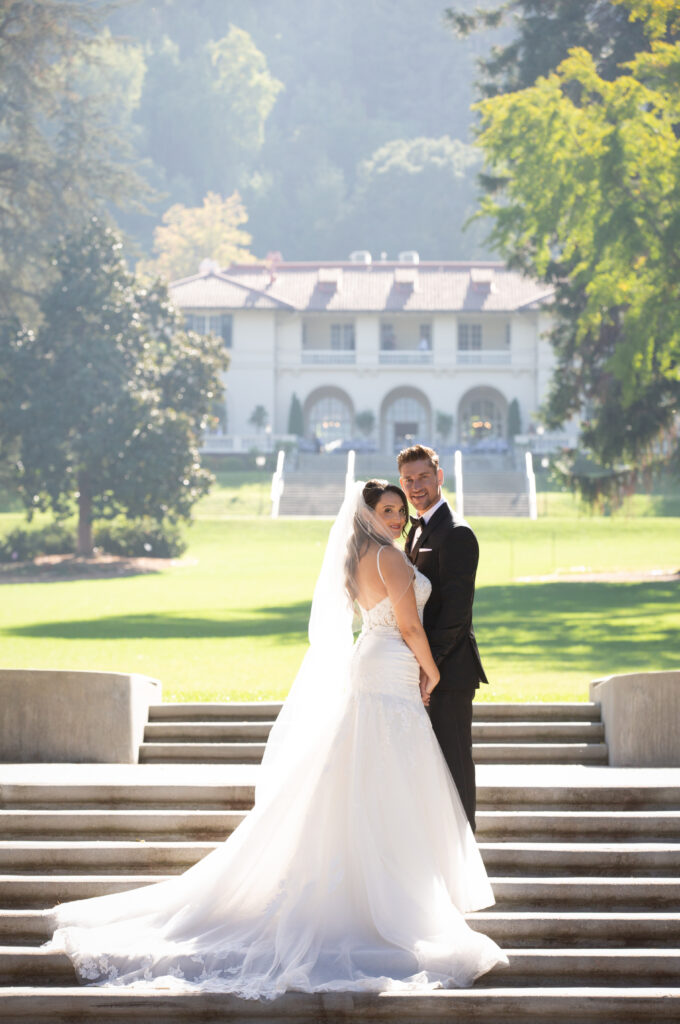 Isn't that just fabulous? If you like this atmosphere, do get inspired with these weddings:
Kristina & Kevin, Angie & Michael, Alexa & Sean, Jane & Greg, Wendy & Jason, Michelle & Philipp (at Stonepine Estate in Carmel Valley, published in Smitten Magazine).
Golf and Country Clubs
Maybe you are more attracted to the relaxed yet polished atmosphere of an upscale golf or country club? The joy of the outdoors combined with elegance and exclusivity?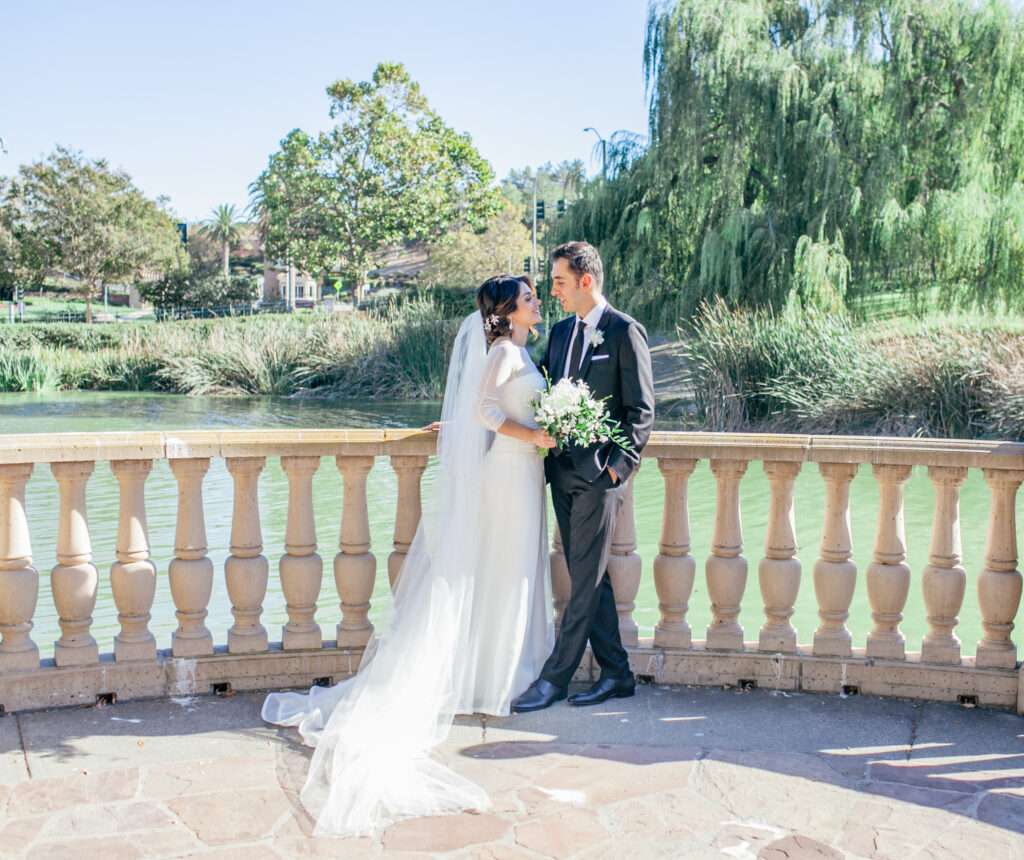 We have quite the selection for you! Look up…
Amy & Nick (published in Today's Bride Magazine), Sarah & Reza (published on Style Me Pretty), Haneen & Anthony (published on Style Me Pretty), Katie & Marcelo, Nana & Raymond, Valerie & Andrew.
Private Homes and Estates
Of course, nothing tops the "coziness" and privacy of a private home – be it the house of one's parents, of friends, or maybe even a rented venue or AirBnB property.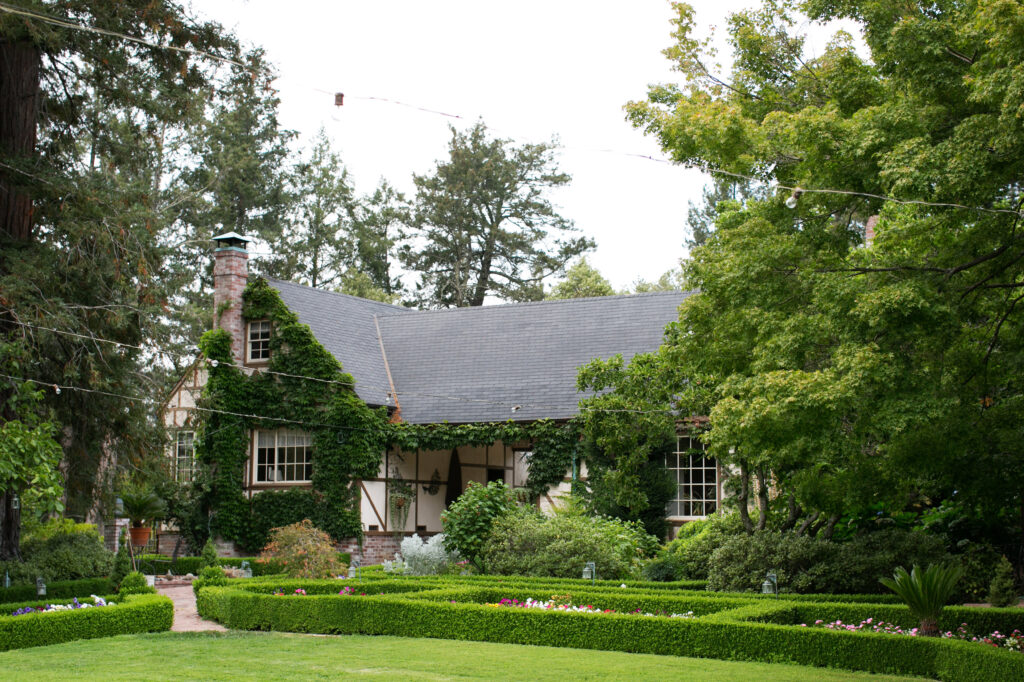 How romantic! This is where the wedding of Laura & Dennis took place. Please also have a look at Ali & Rick, Caroline & Kendall, Krista & Ben (published on Style Me Pretty), LaRay & Nathan. And for AirBnB properties – just look what's out there! Jeff & Adam loved it for their relaxed friends and family wedding weekend …
Farms and Vineyards
For many, California is synonymous with wine, and vineyards are probably the most popular wedding venues among California couples.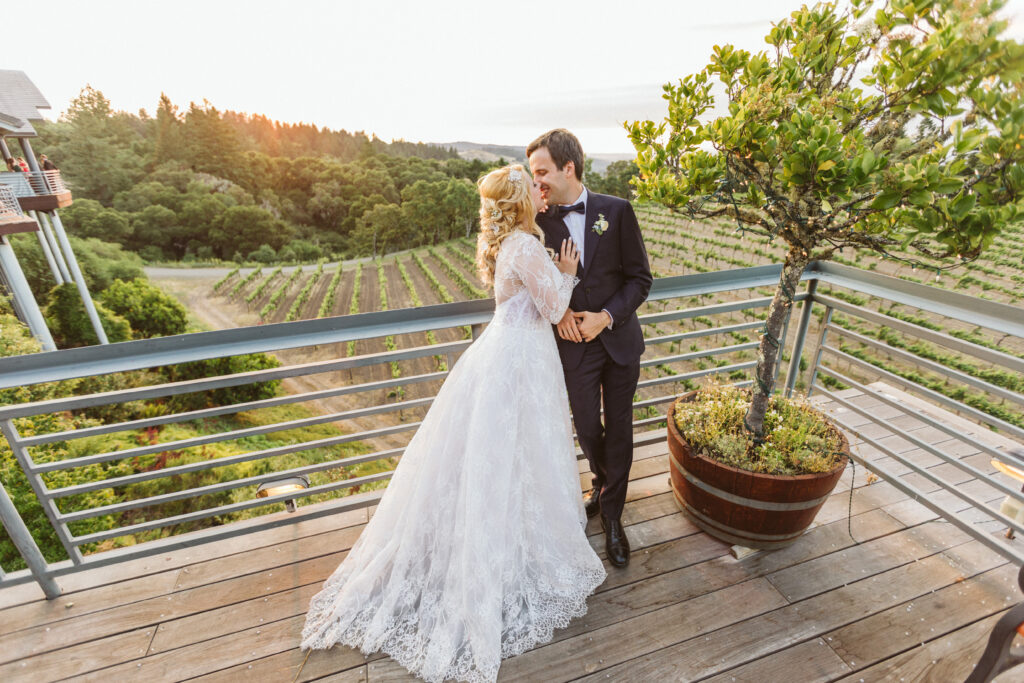 And for a more rustic option, there are nostalgic farms complete with barns and farm animals. No wonder that this is by far the largest section in my portfolio. Here is a selection:
Anna & Etan, L & J, Macy & Josh, Cristina & Dmytro, A & D, Pamela & John.
Nature Preserves
A true California favorite, celebrating the Great Outdoors! Majestic Redwood trees, rolling hills, forests, meadows… Does that sound like YOUR vision of your Great Day?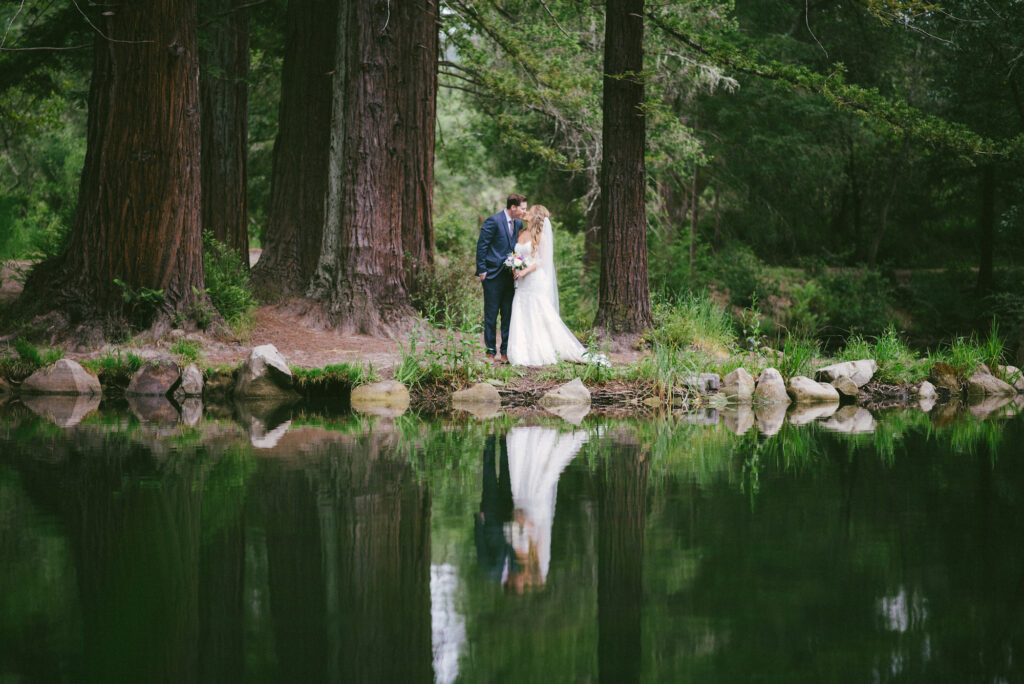 For these couples here it was:
Shannon & Brian (published on Carats & Cake), Kathryn & Jeff, Sandra & Jacob, Amy and John.
Outdoor Event Venues
A "happy medium" between the "all-rustic outdoors" and the "formal venue" route, these venues offer outdoor ceremonies with full service for the reception part of the celebration, be this basic or all-out luxurious… it's your choice!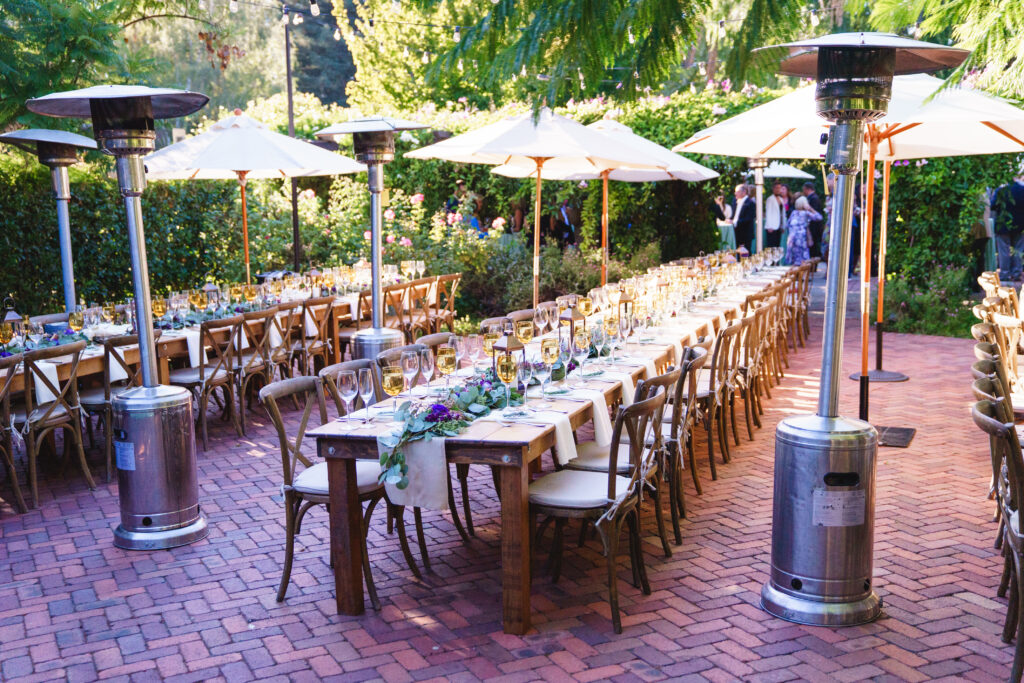 These couples chose this option:
Tobi & Yasser, Craig & Michael, Erica & Lincoln (check out what bride Erica had to say about our services!), Julianne & Grayson, Karin & Andy, Lauren & Francisco, Elaine & Danny, Vannie & Richard, Taryn & Jason, Erin & Gabriel, Kelly & Chris.
City Hall weddings
Especially since San Francisco is graced by probably the most beautiful City Hall in all of the US, a grandiose Beaux Arts masterpiece with a stunning cupola, many couples cannot resist its lure for their ceremony…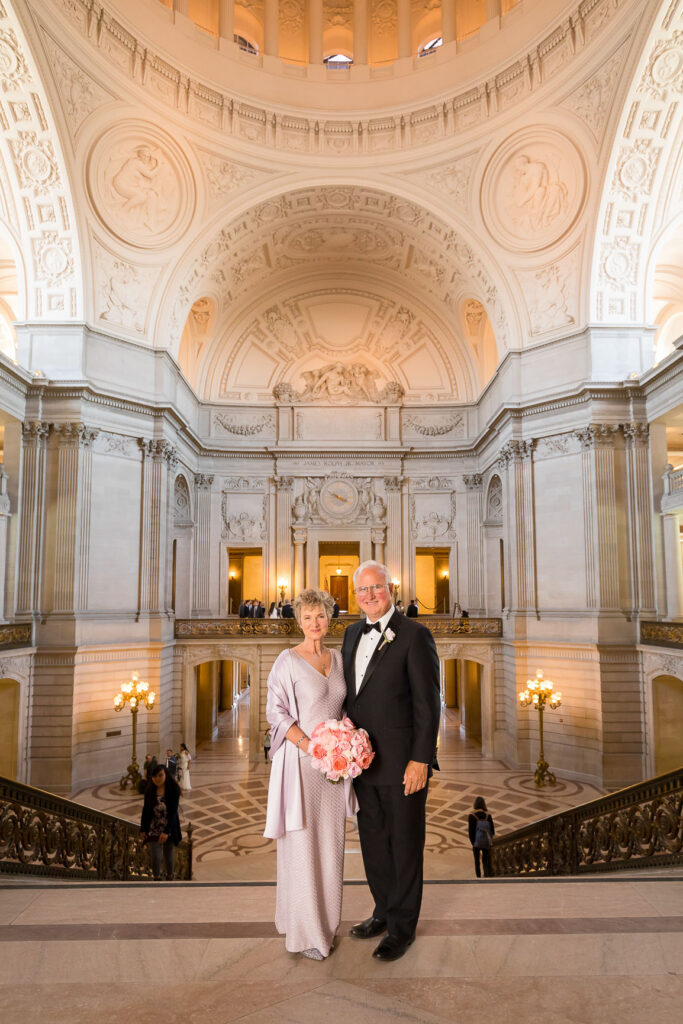 Convinced? This elegant couple Joan & Jim, just got married there. Here are some more examples: Laura & Adnan, Melanie & Sherif.
Exclusive Yacht Clubs
Another glamorous option for your wedding celebration is a yacht club – have you thought of that? Look at the wedding of Lauren and Matt!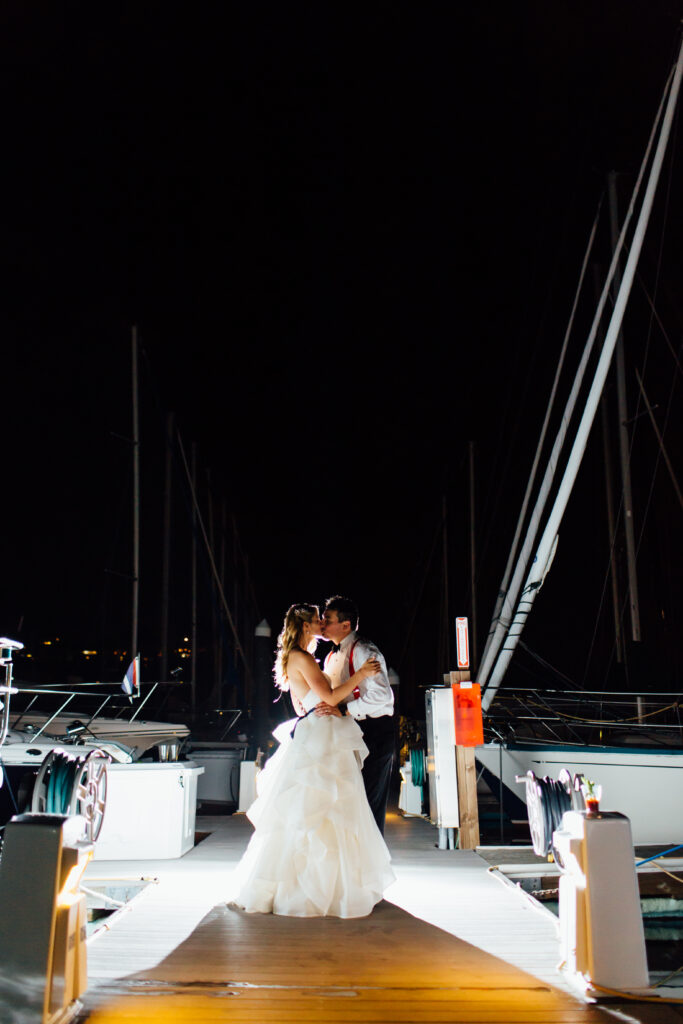 Totally unique places
Maybe you would want a wedding in a place nobody else has done? A recording studio where the likes of Willie Nelson have recorded? A historic tallship or a yacht? A public museum or exhibit space? You have come to the right place… we've done all of the above and would be excited to do something as unique and unheard-of for you!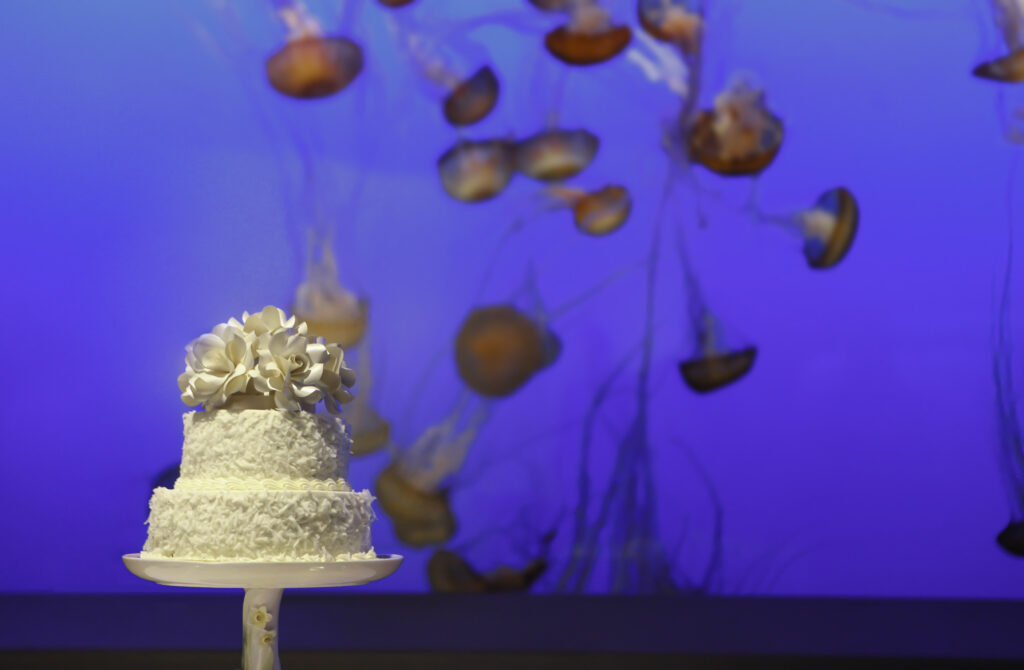 This wedding cake was cut at the Monterey Aquarium… look up the beautiful wedding of Alan & Miles! And also, Marissa & Jordan, Shirley & Kevin.