Hi, I am Jutta, and I am so excited to have you here!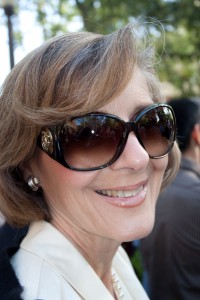 Thanks for visiting!
I have gotten to weddings via a thousand detours.
A physician by training, I gave up my career when the whole family relocated to the United States, and for a few years I was a full-time Mom, then, with my son going off to College, became a Personal Assistant to an international artist. That job offered me plenty of opportunities to be creative, and I loved it! Thank God I am a very organized person, so that came in handy as well.
When our son and his wonderful fiancee announced their wedding plans, we were "over the moon," and even more so when the two promoted me to exclusive wedding planner. I immediately jumped into planning mode, and I loved every minute of the year-long endeavor! The wedding grew to a 3-day affair in 4 different places and with guests from 3 continents – and I just had to live up to the occasion. In the end, it was a big success, and I was hooked, because wedding planning has proved positively addictive! I had, in fact, found my new vocation, and that was the starting point for A Day Like No Other – Wedding Coordination and Design. Several years and many weddings later, I am still as thrilled and as enthusiastic about wedding planning as ever – just ask my brides and the colleagues with whom I am collaborating for my events.
Please drop me an email with your comments and suggestions – what did you particularly like? What would you like to see or read more? Are you planning your wedding, and when is it going to be? And where? What would be most helpful to you for your planning? Just let me know!
Looking very much forward to hearing back from you: