It was a warm July day when Pharmacist Dr. Banjie Quiambao married her Prince Charming, Ed Vergara, JD. The traditional Catholic ceremony took place at St. Mary's Parish in Gilroy with Father Dan Derry presiding.
Waiting in the wings, donned in his tuxedo and boutonniere and looking like the most handsome boy in the world, was their fur-baby, Riley, a Westie-Terrier mix with the perfect piggie-pink nose.  Once the wedding got started, wedding planner Patty Speirs of Every Last Detail went back to to the bride's house to pick up the Pup of Honor, who was as cool as a cucumber riding shotgun.  Once at the church, he nearly stole the show with all the oo's and ahh's and plenty of smiles and pats on the head as the ceremony progressed.
As the New Mr. and Mrs. Vergara walked back down the aisle, Riley was there to congratulate them.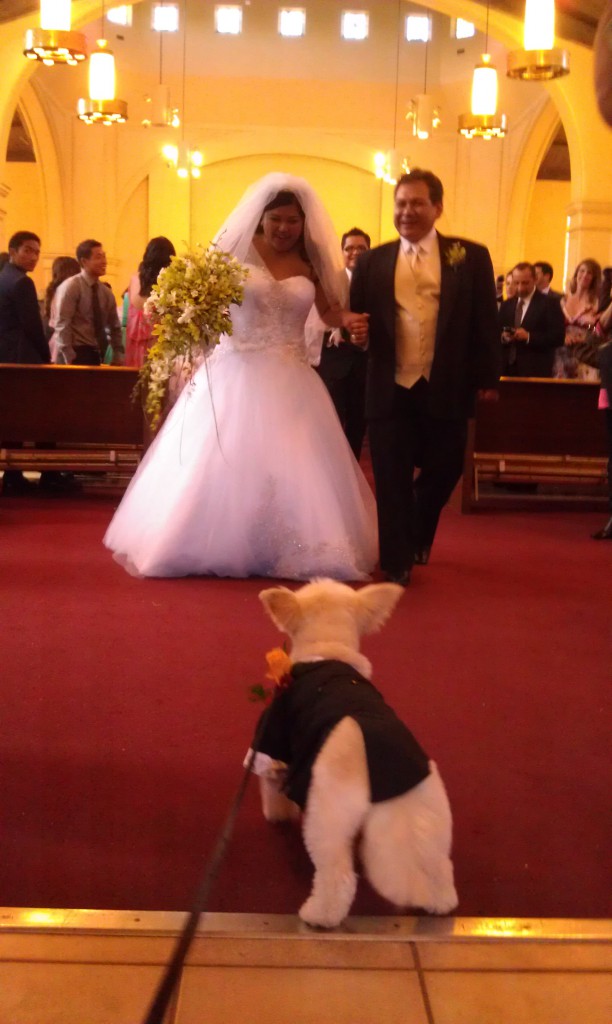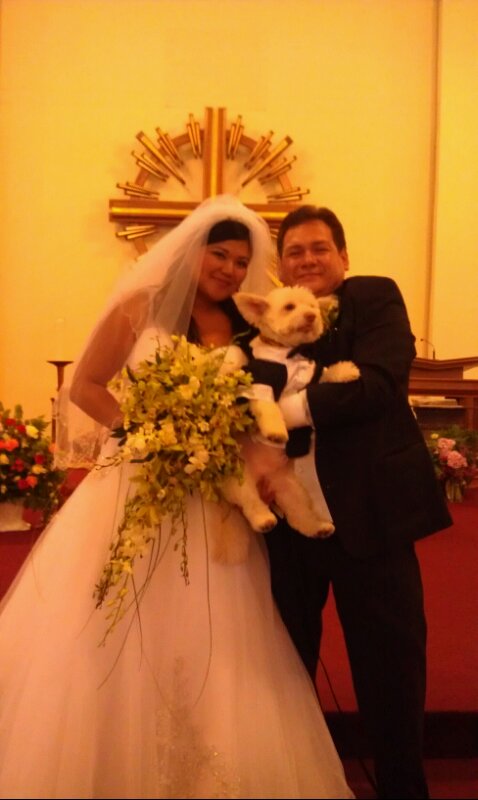 After the formal photographs at the church, Riley took an early leave…
..and headed home while Mom and Dad headed to the reception in style via classic Rolls Royce, chauffeured by George from Elegant Journey Limousine.
The bride and groom arrived at the Monterey Embassy Suites in time to sneak into the ballroom to see it in all its beauty and splendor with decor provided by LauraT decor.  The tables were named after prescription drugs, a nod to Banjie's career…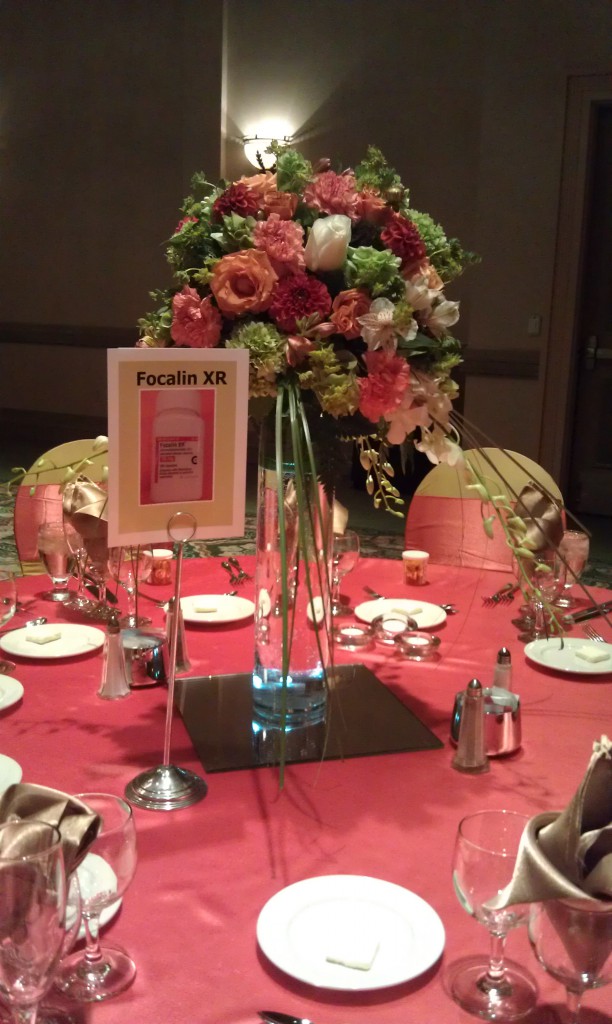 … and the favors were medicine vials full of yummy candies – with special prescription labels and instructions to take two a day for happiness! (No bitter medicine today…)
The guests imbibed with Banja-lini's and Vergartini's – signature drinks named after the bride and groom – and had a blast letting loose in the photobooth provided by Peninsula Photo Booth.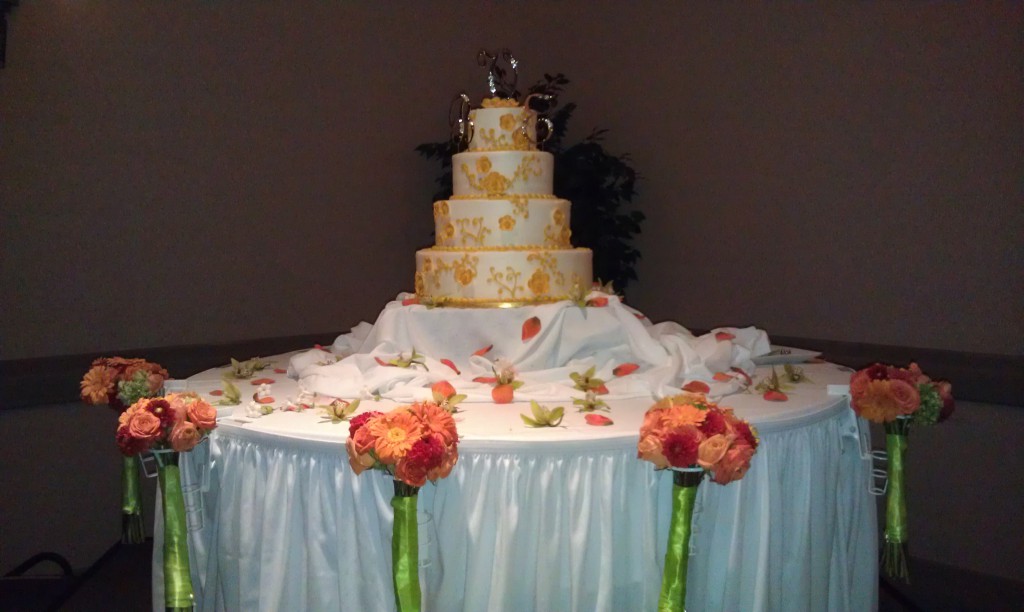 The cake was created by Freedom Bakery, and the WOW factor was a surprise visit and performances by Dean Martin, on loan from the Rat Pack.

All in all, a classy, elegant and fun wedding celebration with WOW and WOOF!

<! DL 06/02/12: Added html code for Pinterest Pin It button (appears at the end of each post) > <! DL 06/02/12: Added padding style modifier to the Pinterest html code to align the Pit It button on the page > <! DL 06/02/12: deactivated code by adding two ! in the a and img code lines >