Here's to International Relations! Bride and groom actually met while studying – you guessed it! – International Relations (plus an MBA on top of that…), and what they entered into was, in fact, a very international (and for the longest time, long-distance) relationship: Marcelo is originally from Argentina, studied in Philadelphia, where he met Katie, originally from the SF Bay Area – but she had lived in West Africa for four years for her work… in no time, the two bridged any international issues and became inseparable, albeit in separate locations; only a few months before their wedding, they actually, finally, were able to move into their first shared home.
Given that they both were living and working far apart and far away, Katie's parents and family friend Alice stepped in to take the lead for a truly memorable, truly big (280 guests) and extremely elegant wedding celebration for their only daughter, and they brought my company, A Day Like No Other, on board to come up with ideas and make them a reality for that one glorious day in October when all our yearlong hard work came to fruition.
Katie and her bridesmaids got ready at the house of Katie's parents.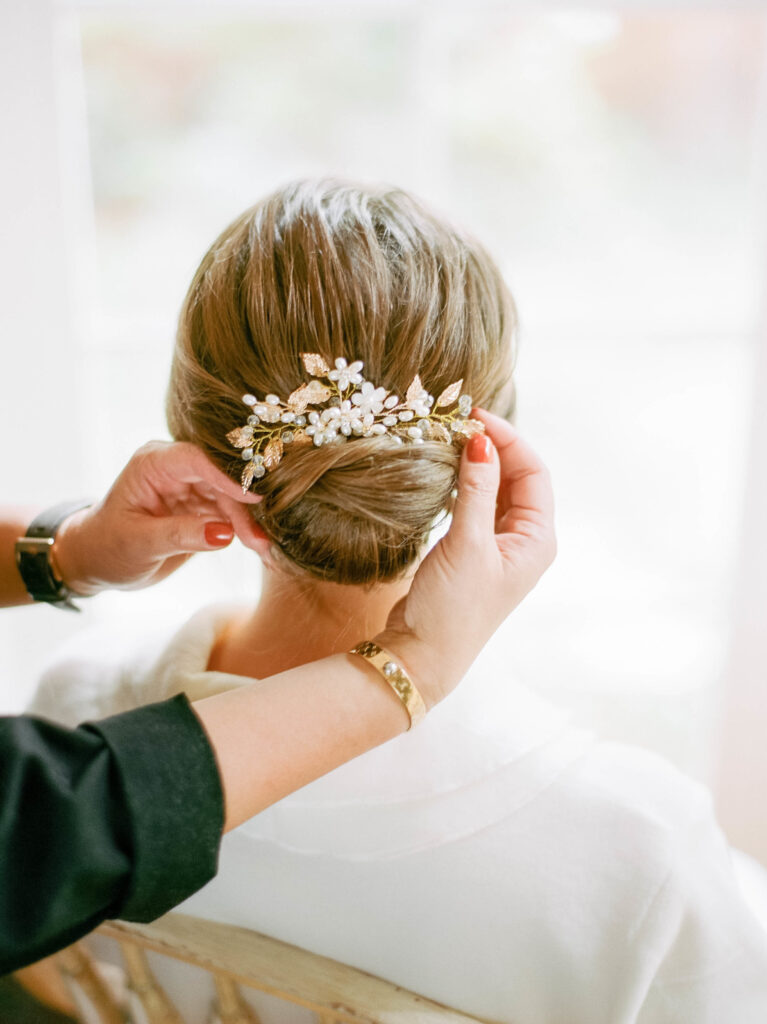 Fiona Tsang of Urban Beauty Loft and her assistants worked their magic on the bride, bridesmaids and mothers, and photographer Taralynn Lawton (all photos in this feature are by her!) and videographer Jesse Eckel of Owl & Tree Films captured it all, including Katie's diaphanous wedding dress…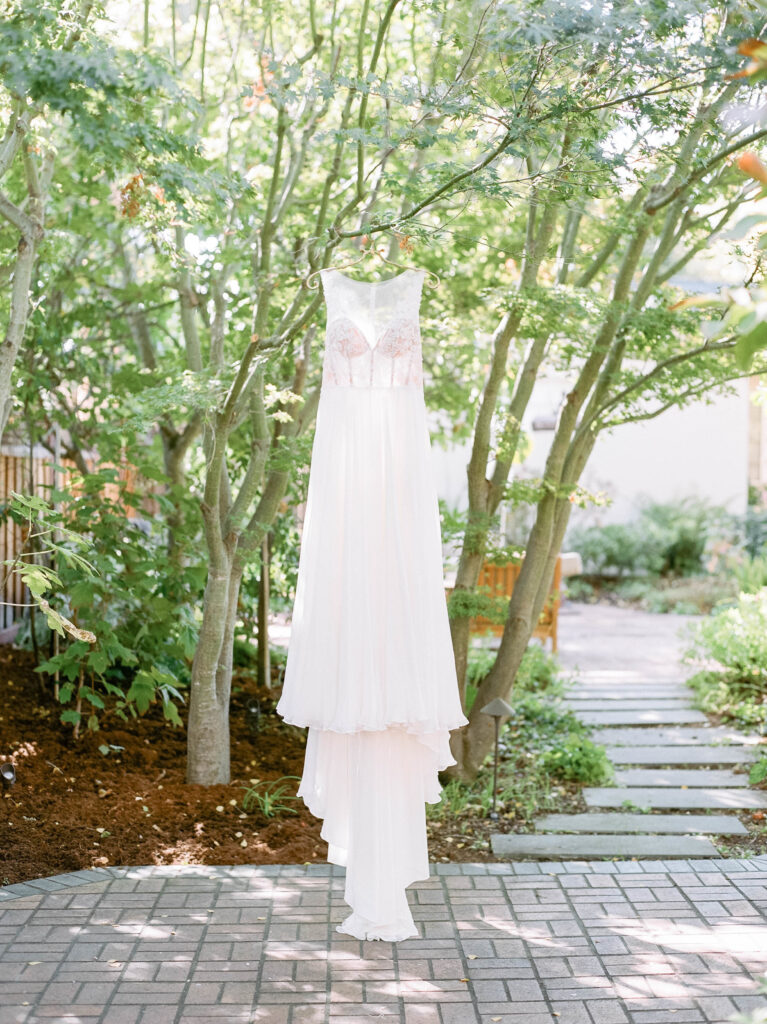 … and all the pretty details.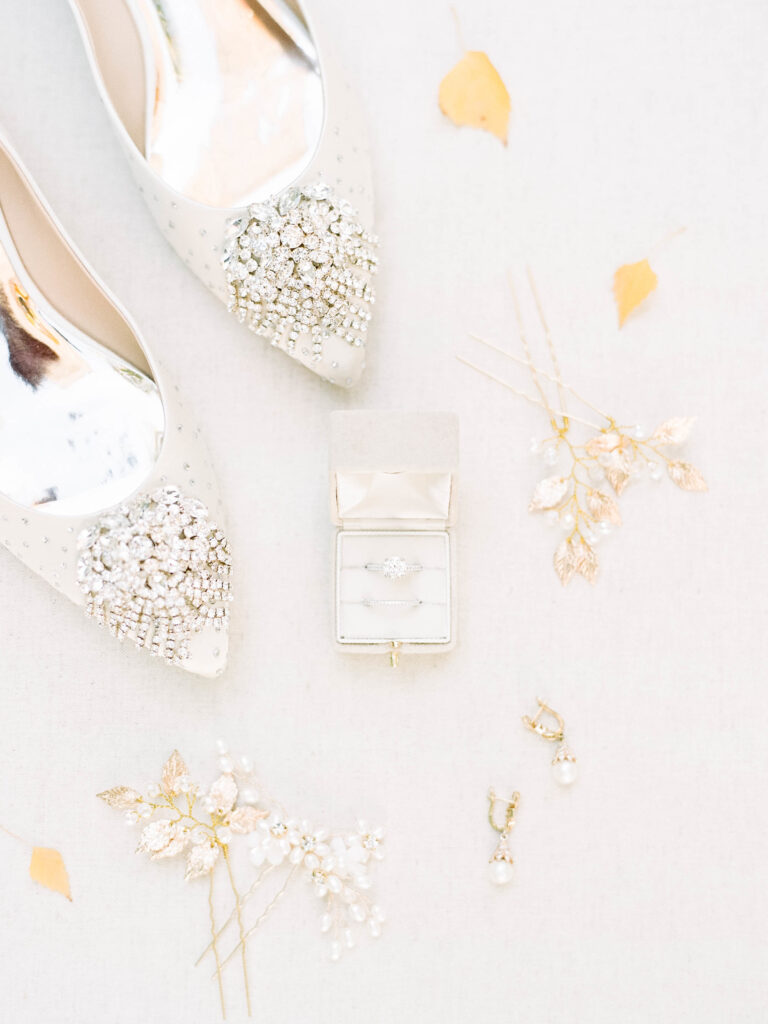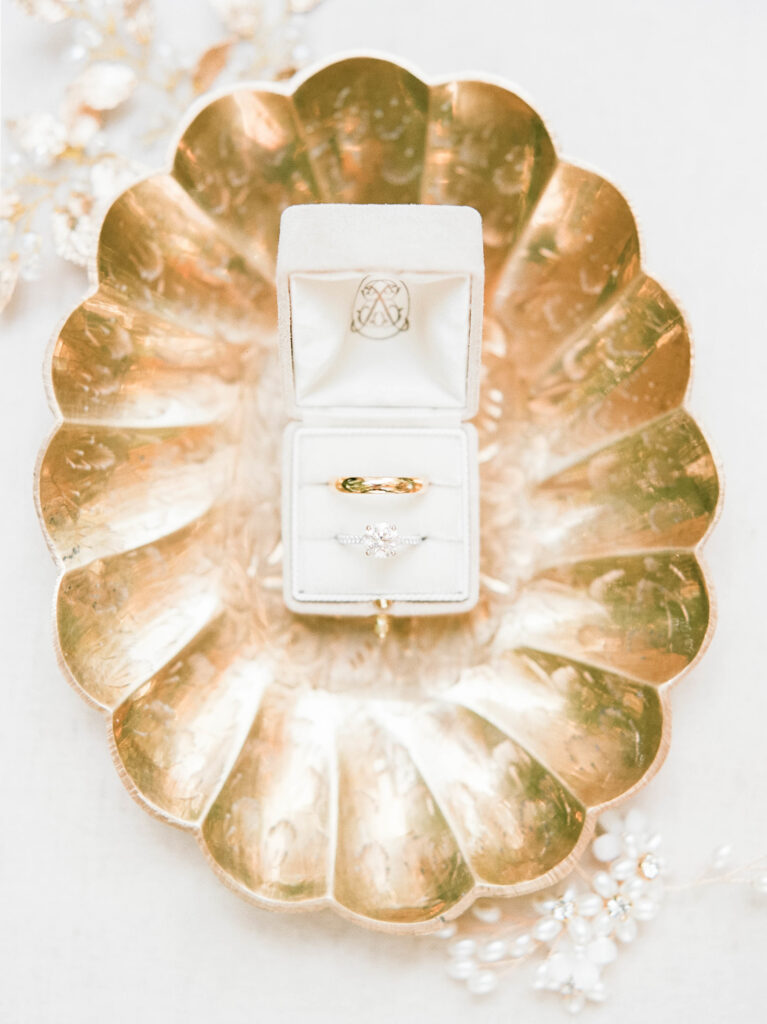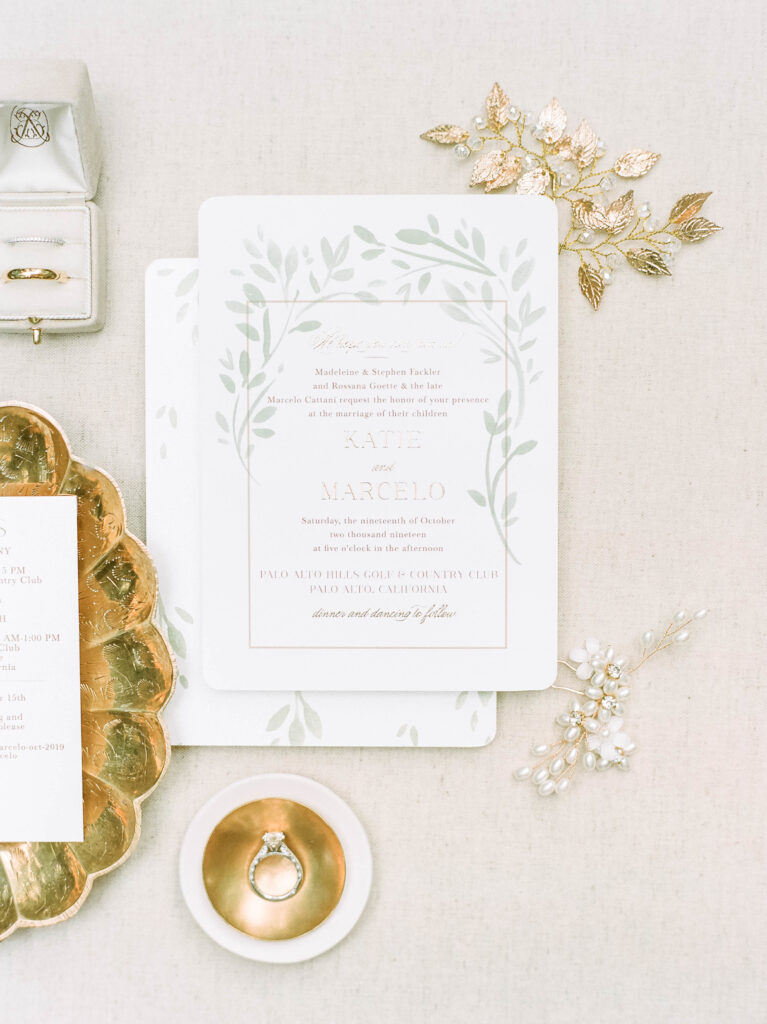 And here is a timeless mother-and-daughter moment…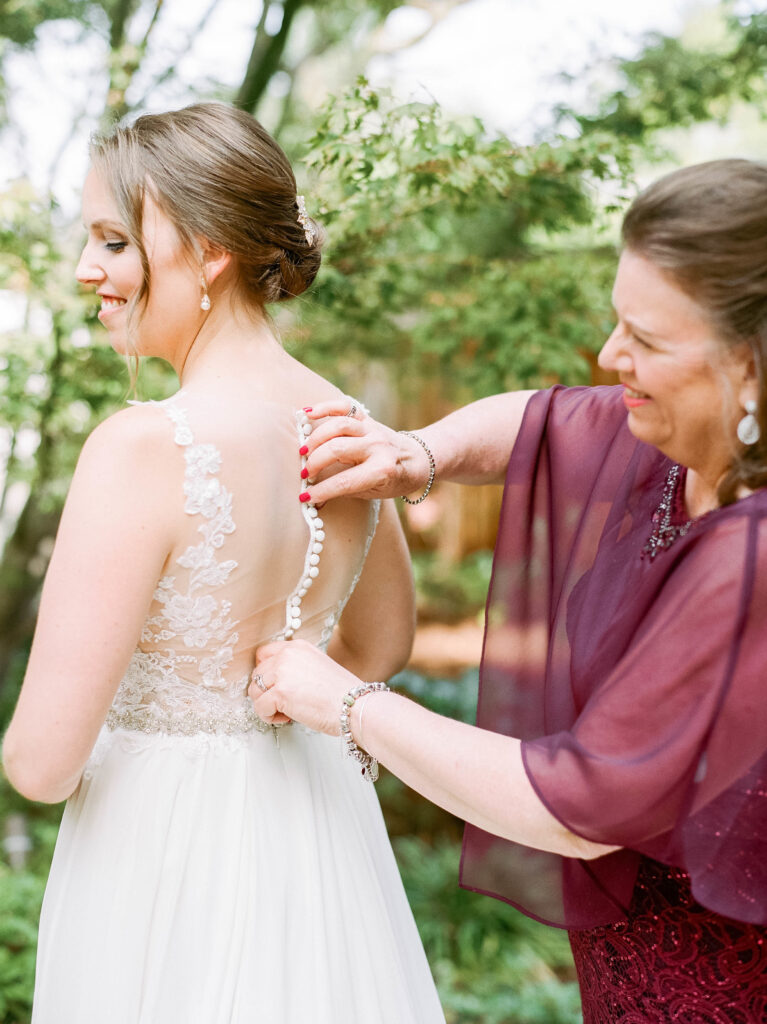 Florist Janelle Jacky-Litt of Green Petal Designs delivered Katie's bridal bouquet and all other personal flowers (and then started floral installation for the festivities)…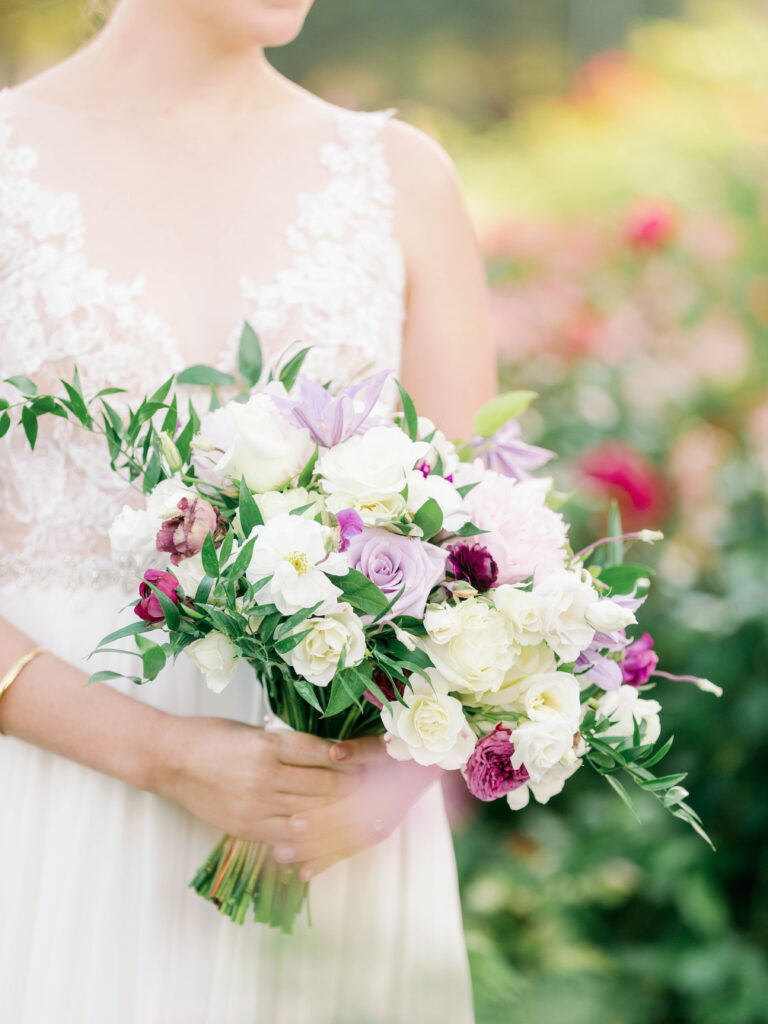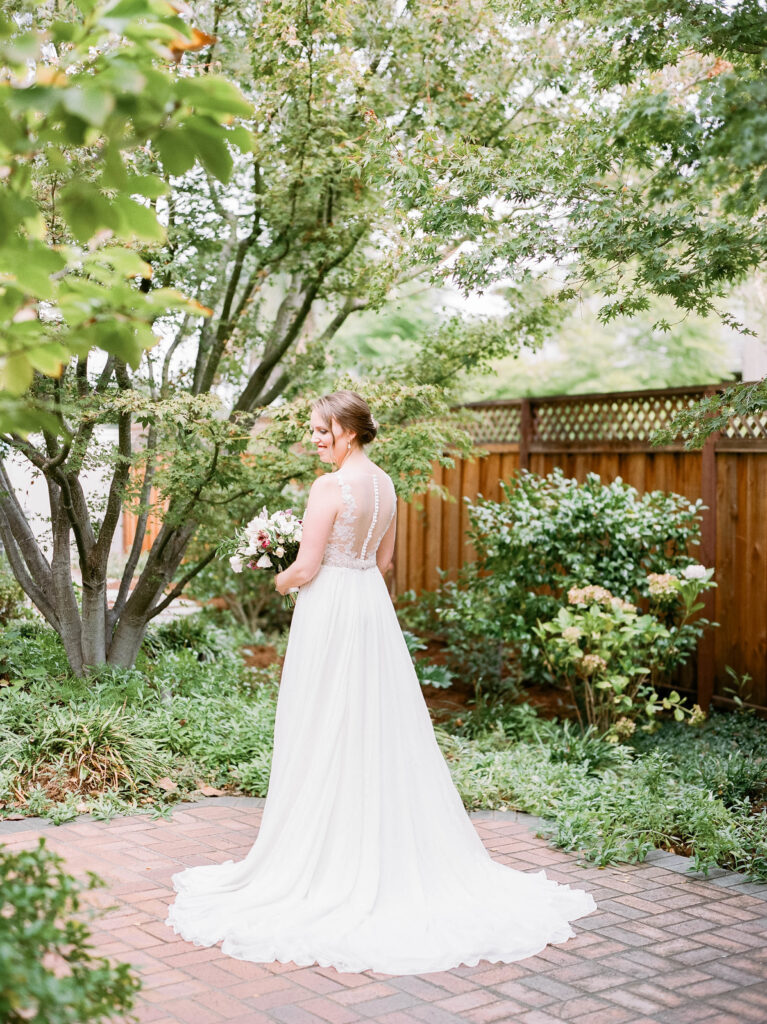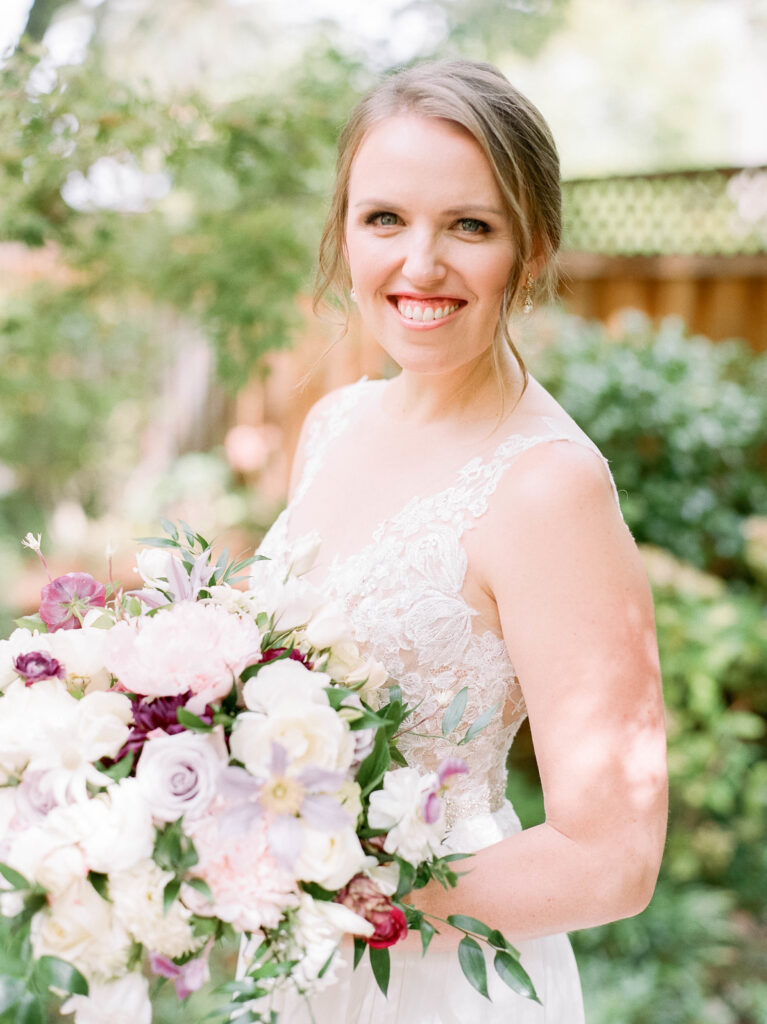 Marcelo and his groomsmen were also dressing up…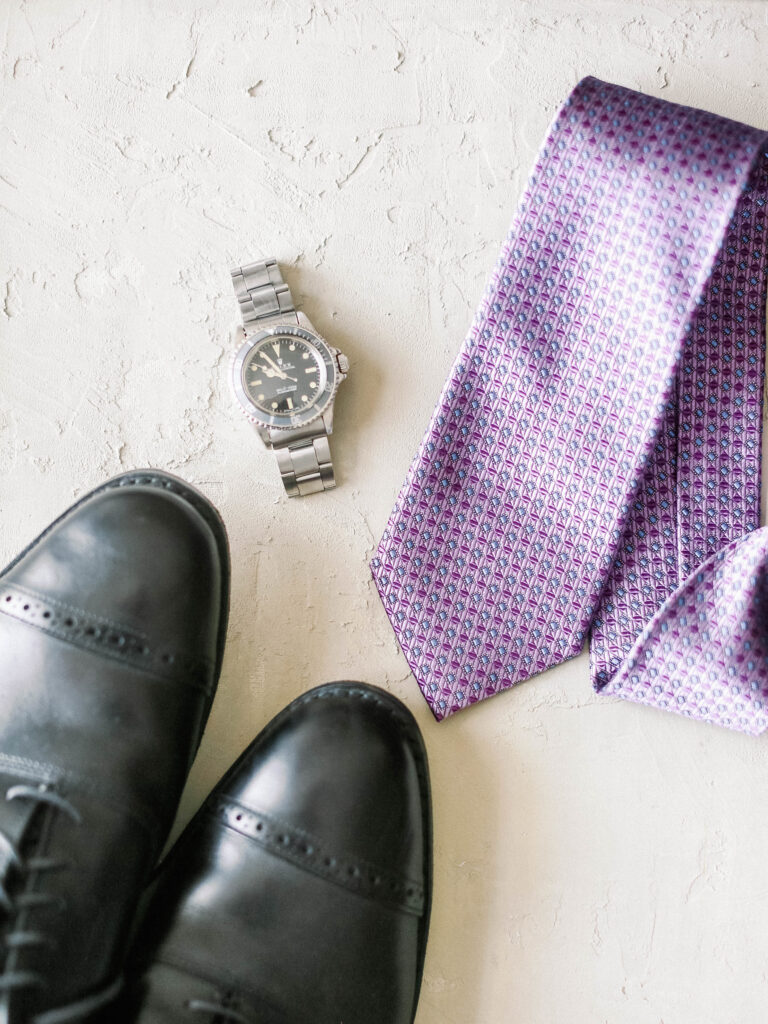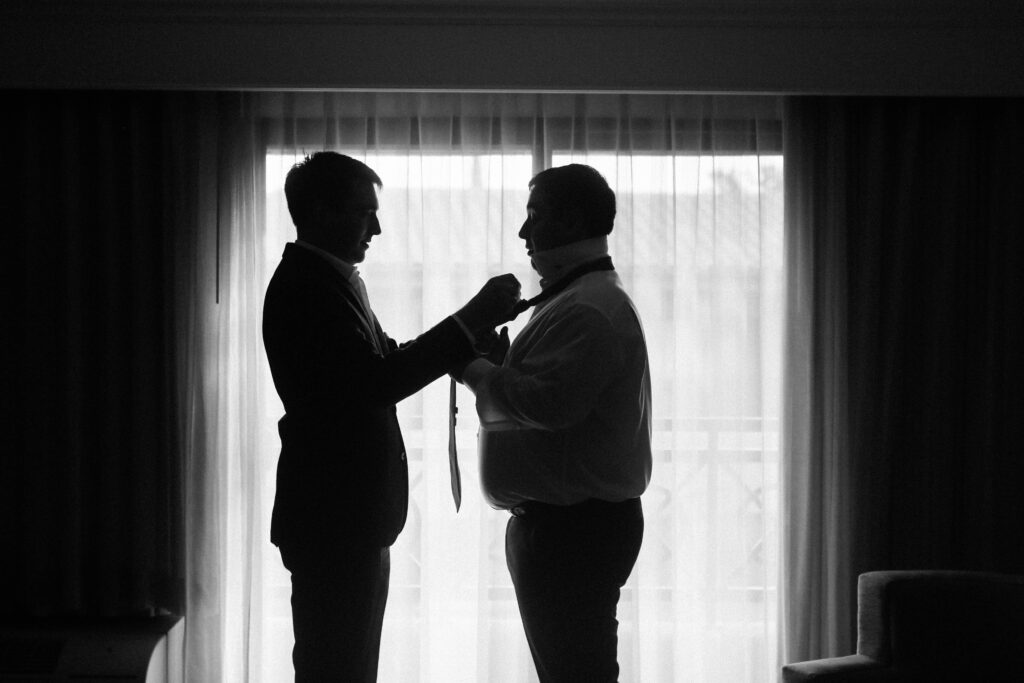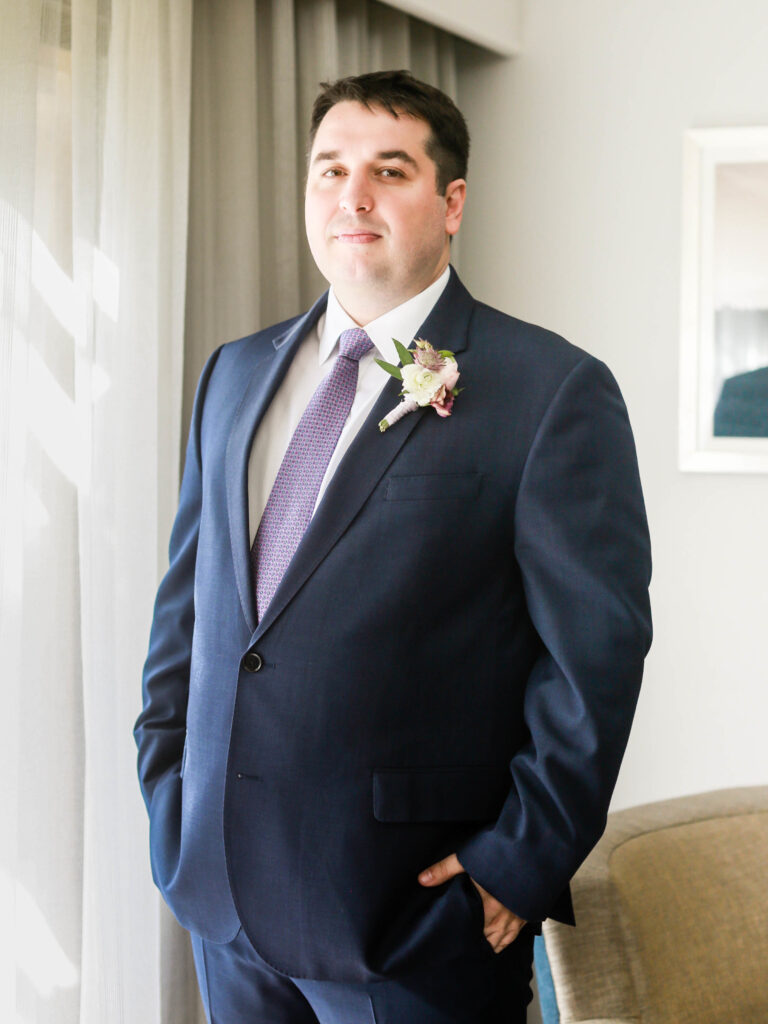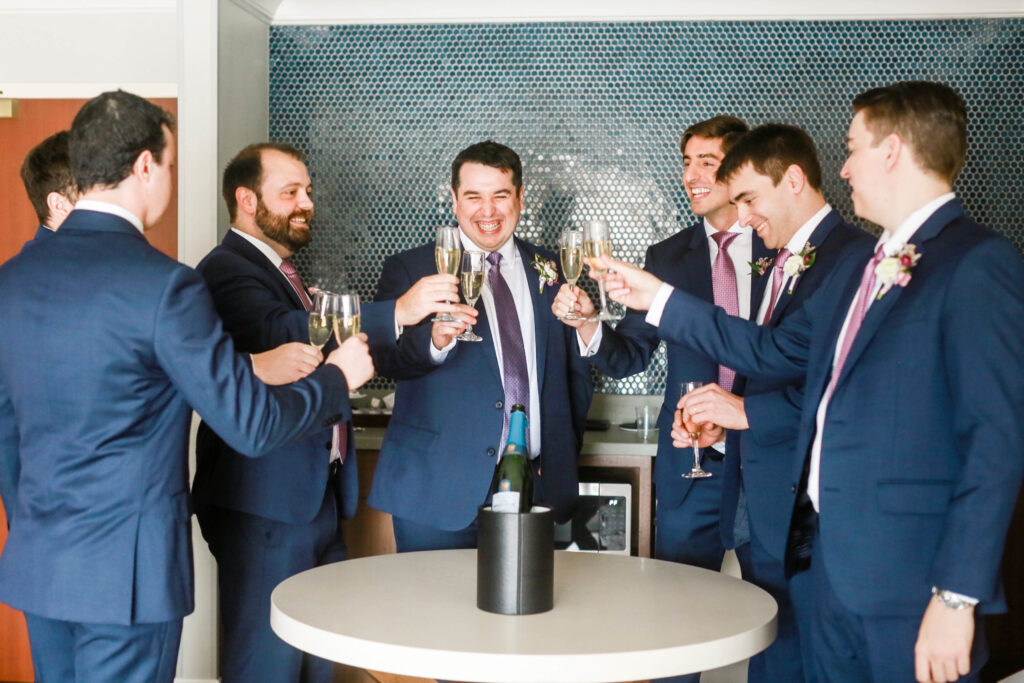 With that, bride and groom were ready for their First Look at the Municipal Rose Garden in San Jose…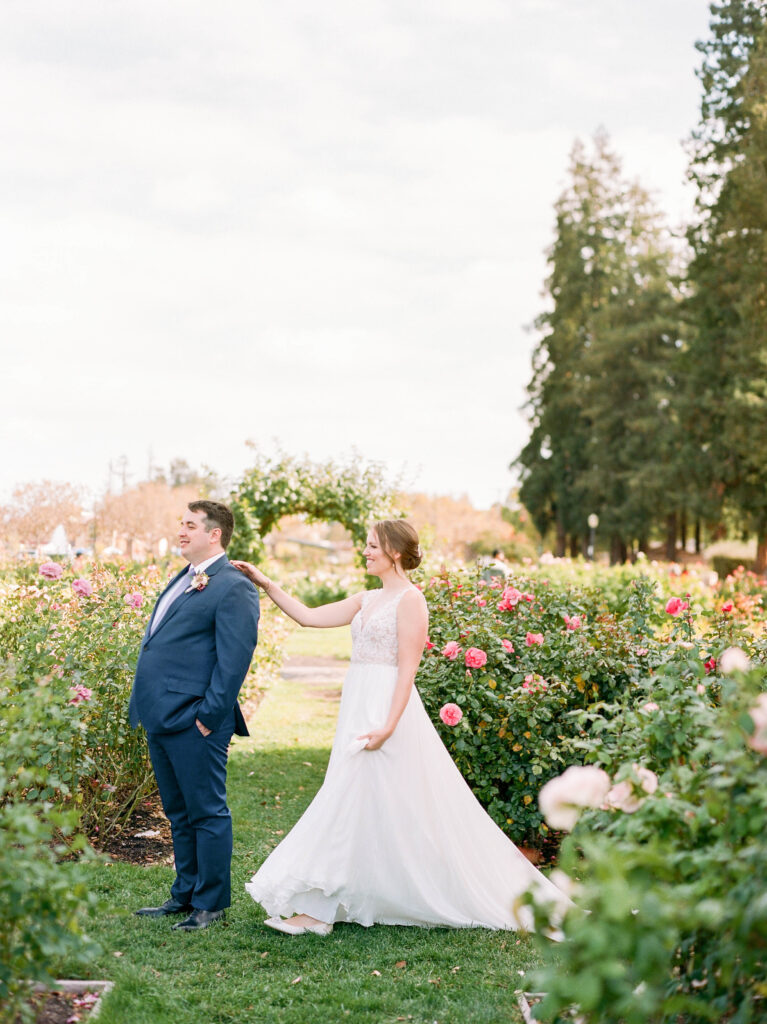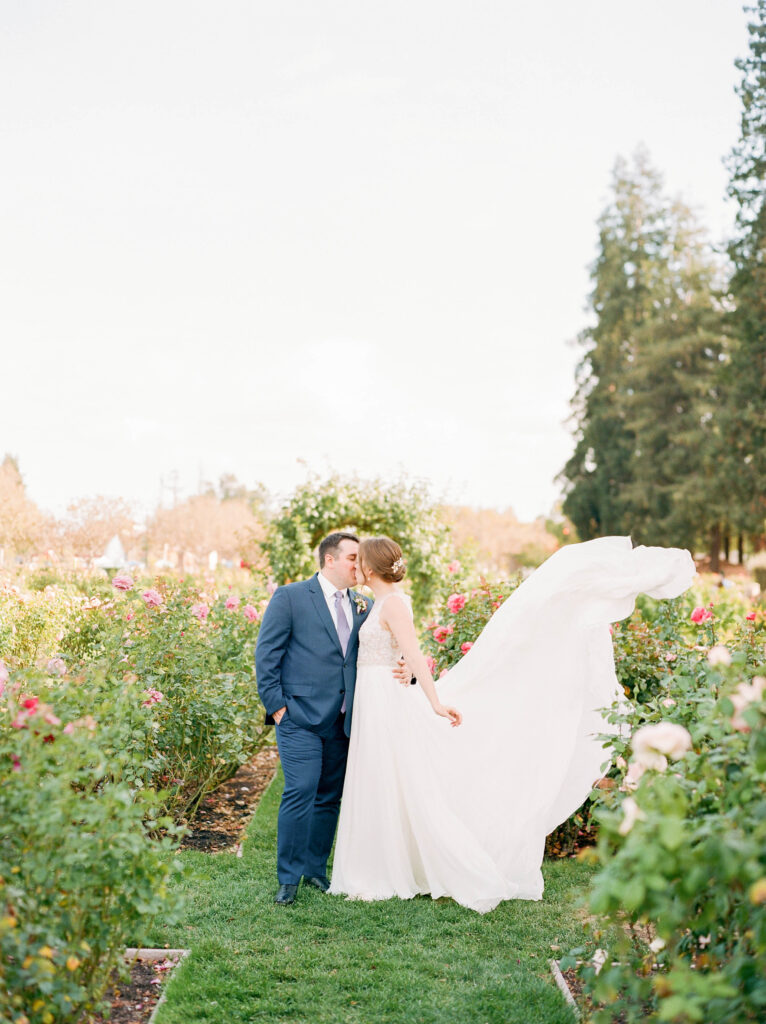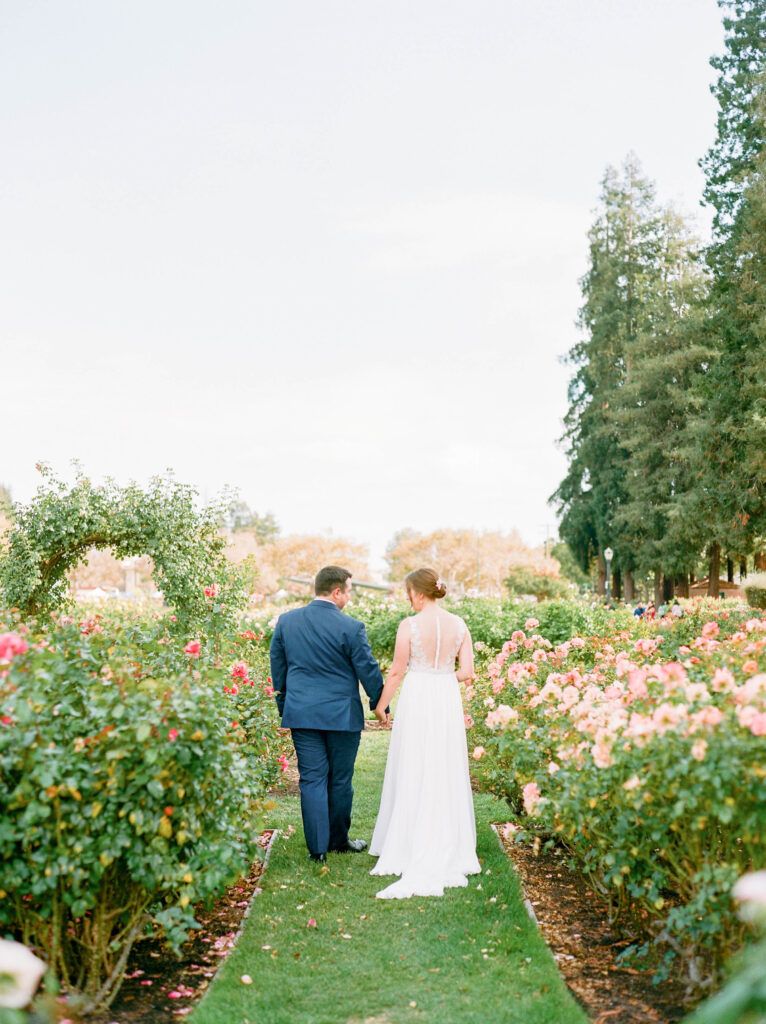 Isn't it romantic?!
While bride and groom were busy taking many, many pre-ceremony photos, my team, multiple vendor crews and family friend Alice were hard at work (actually, everyone had started work in the early morning hours…) to transform the chosen venue – the Palo Alto Hills Golf & Country Club – for Katie's and Marcelo's ceremony and reception. Annette Boyd Kevranian of Method42 Productions and her crew were rigging suspended floral decor and string lights and installing draping; the venue team led by onsite manager Brittany Rieland set up tables, chairs and lounge furniture and set the dining tables; my assistants and I were setting up signage and completing table settings; and…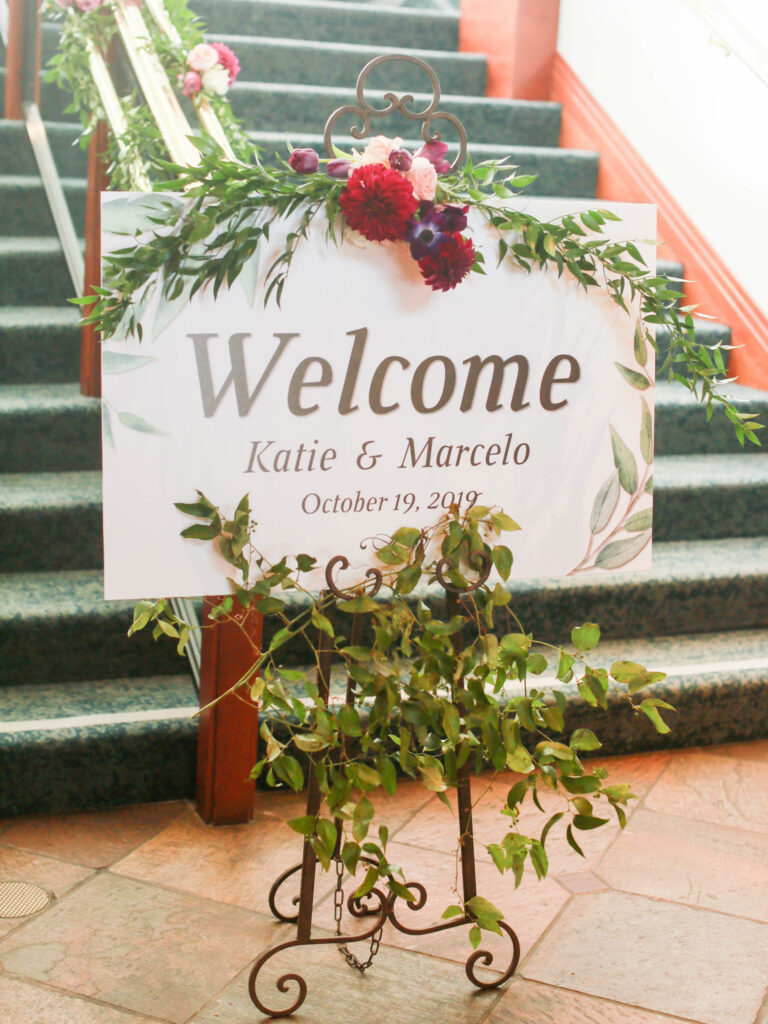 florist Janelle brought the beautiful parklike surroundings inside by adorning every easel, railing and surface with trailing vines, visually connecting the outdoor ceremony setting with the indoor spaces for the reception.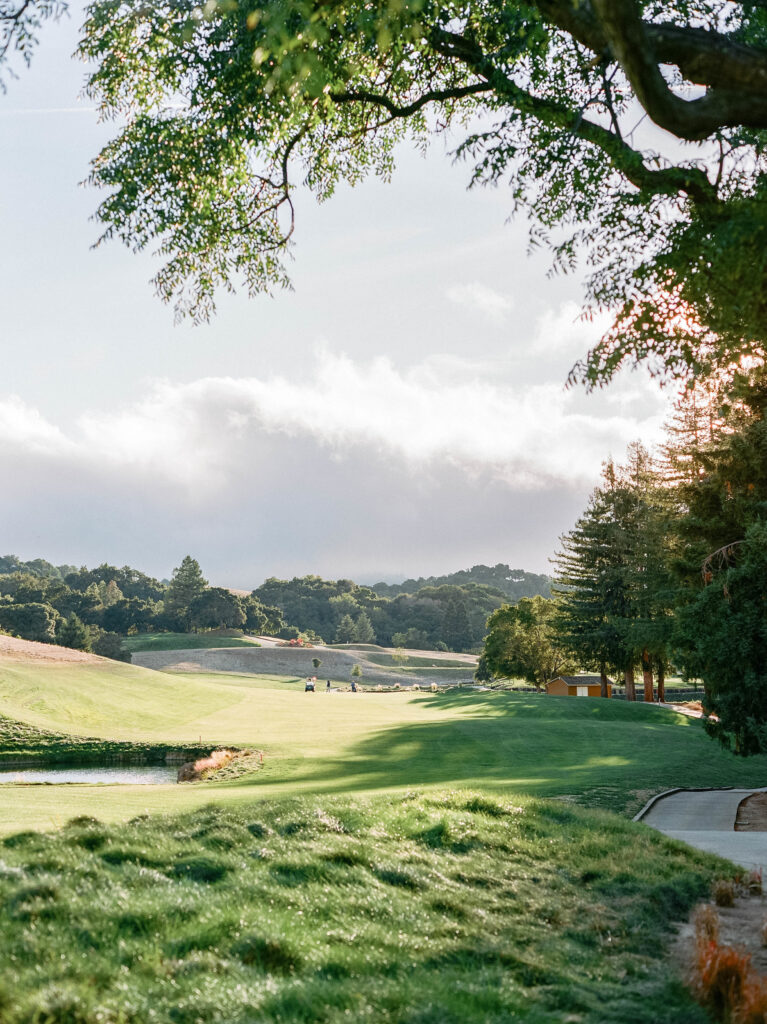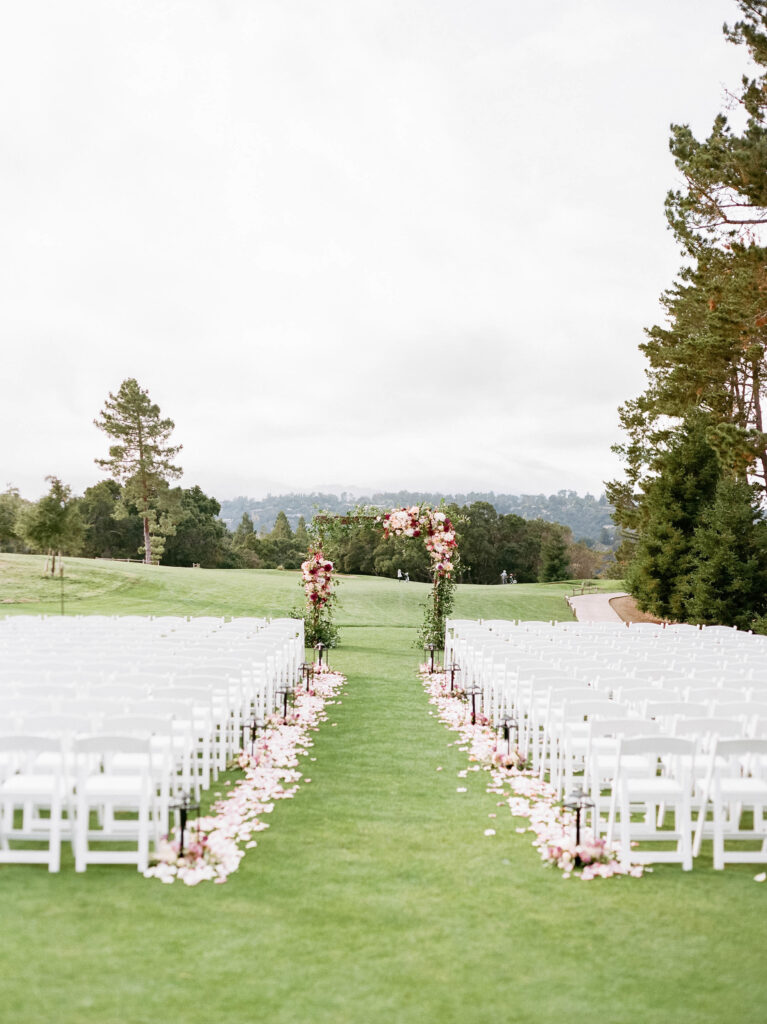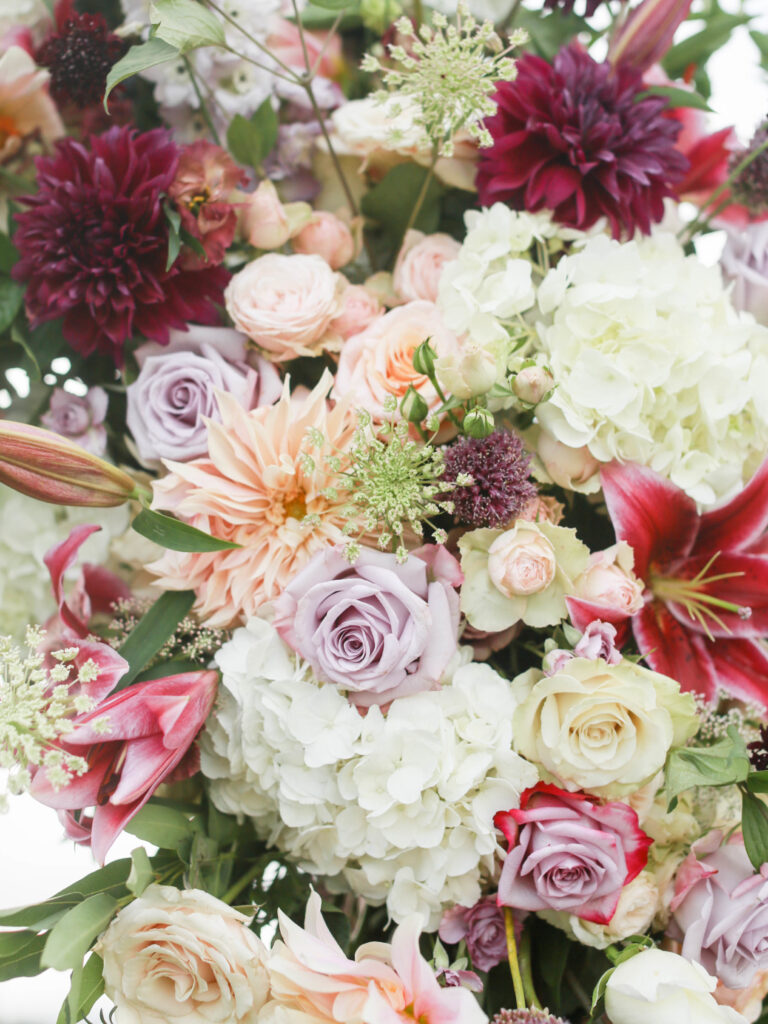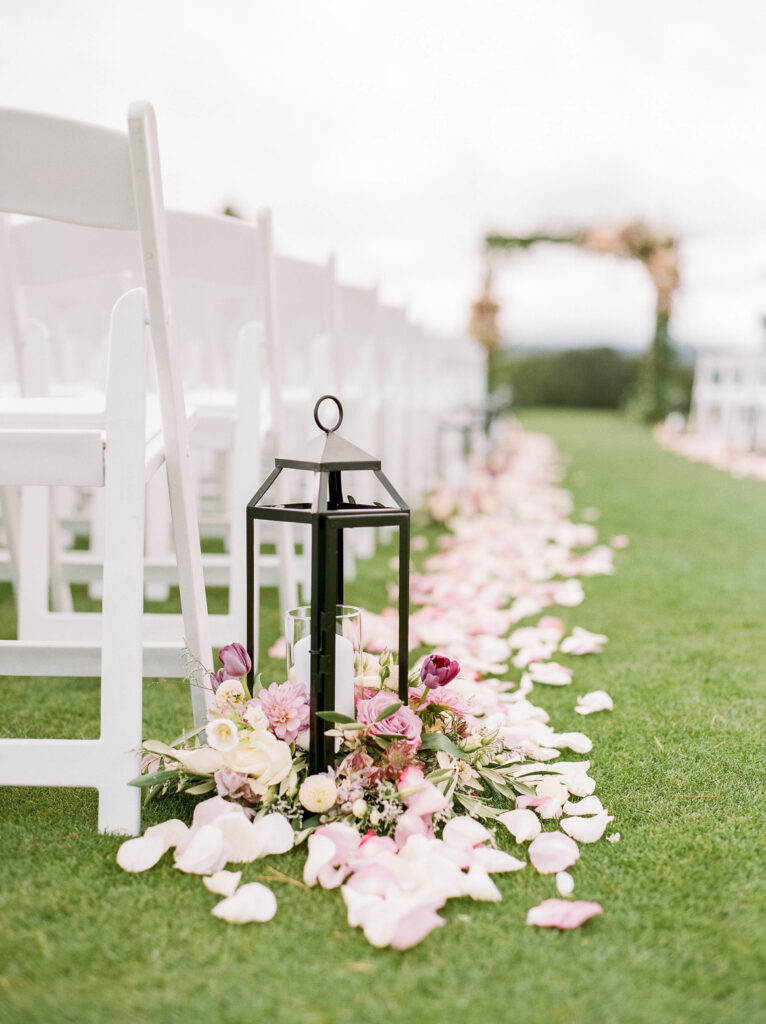 Once the ceremony setup was in place, DJ Henry Kim of BIG FUN Disc Jockeys installed a sound system, and the Synchronicity String Quartet arrived to serenade the bridal party and the guests at the ceremony.
Hand fans doubled as ceremony programs…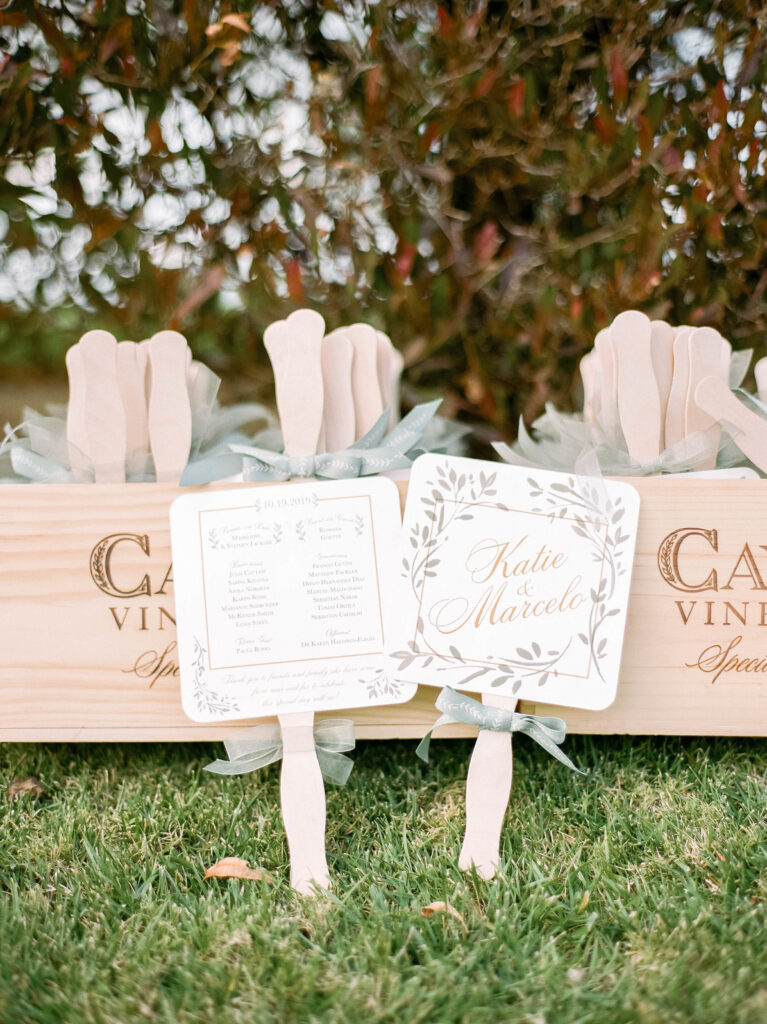 … and soon enough guests were arriving (shuttled in style by Le Grande Affaire), and the ceremony began. Officiated by a longtime friend of the bride's family, it was heartfelt and authentic – it does not get more personal than that!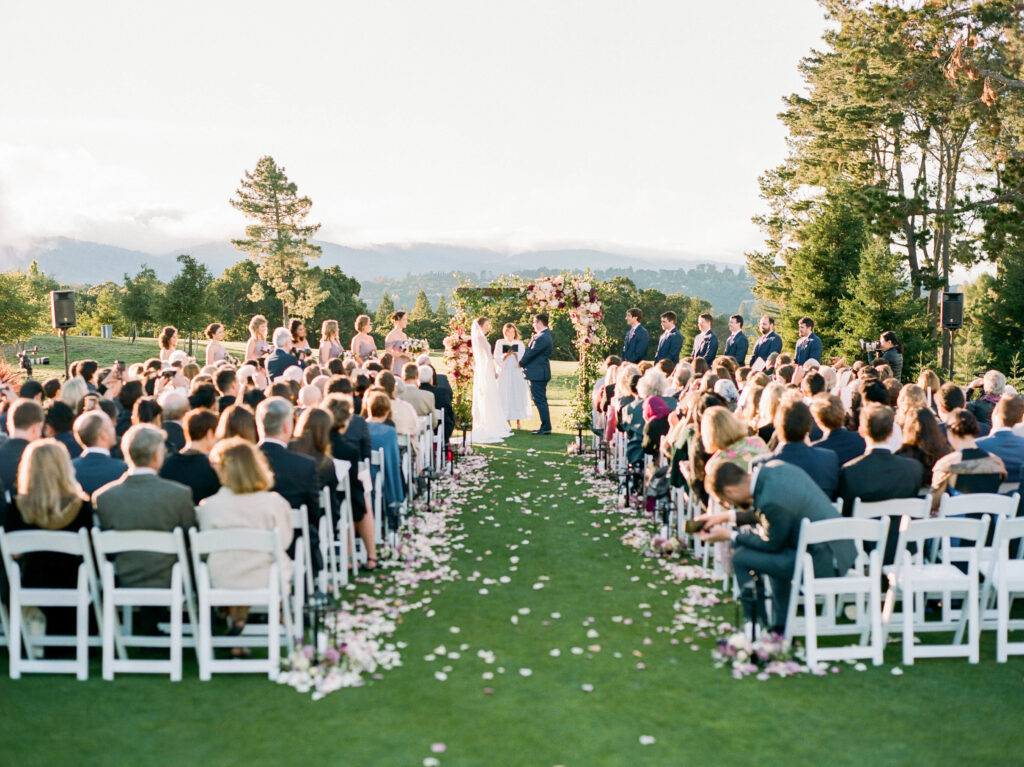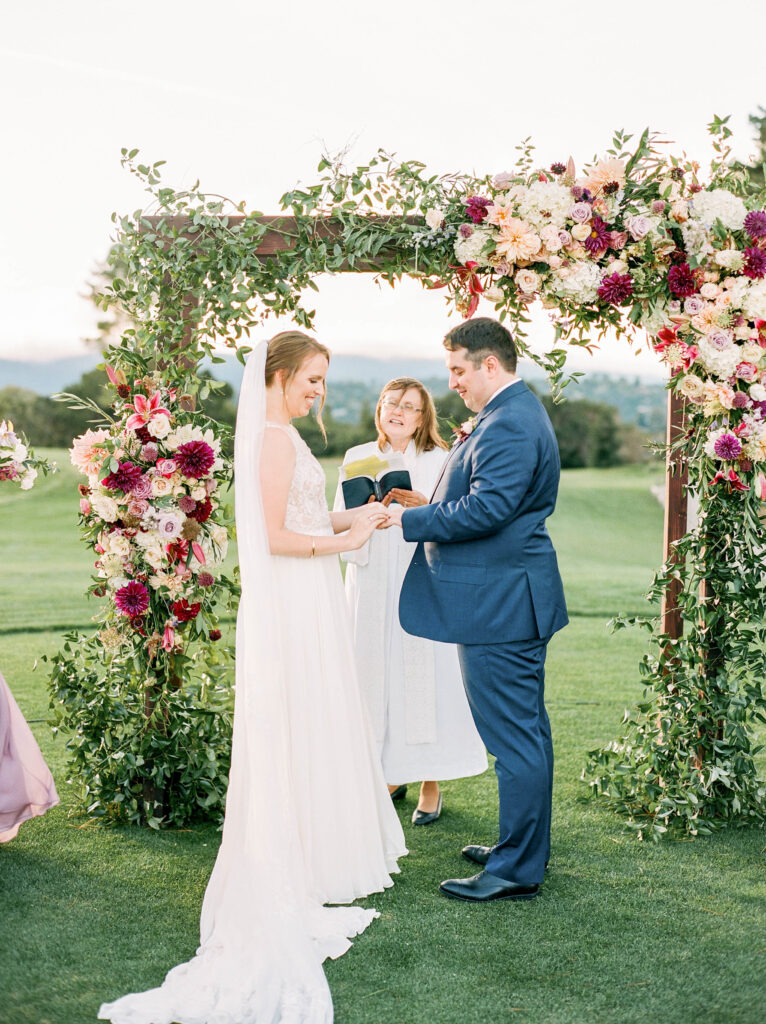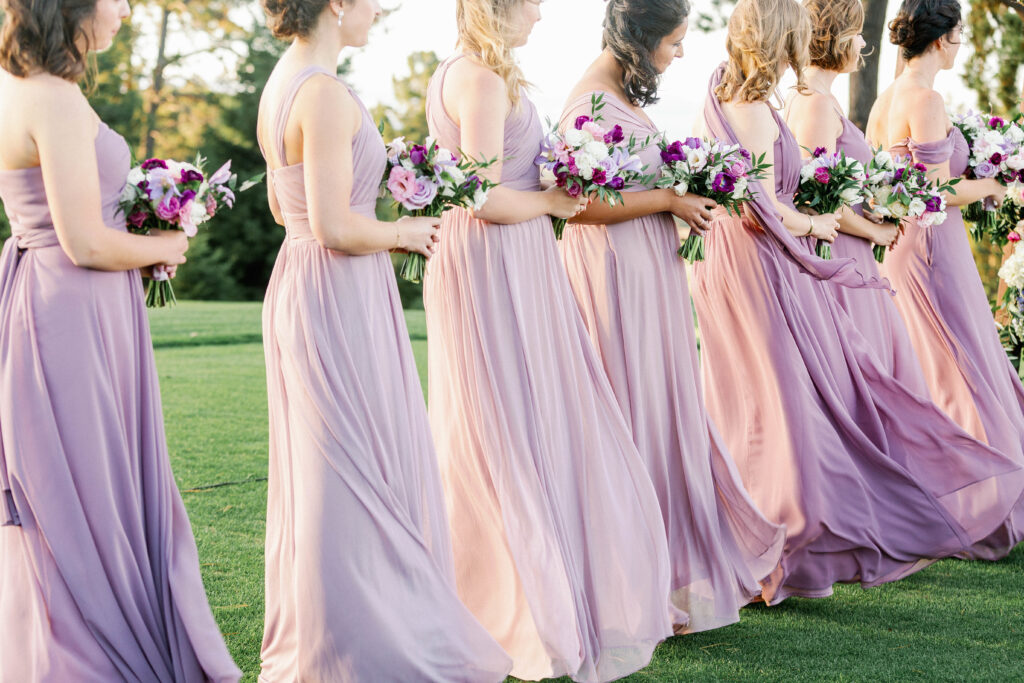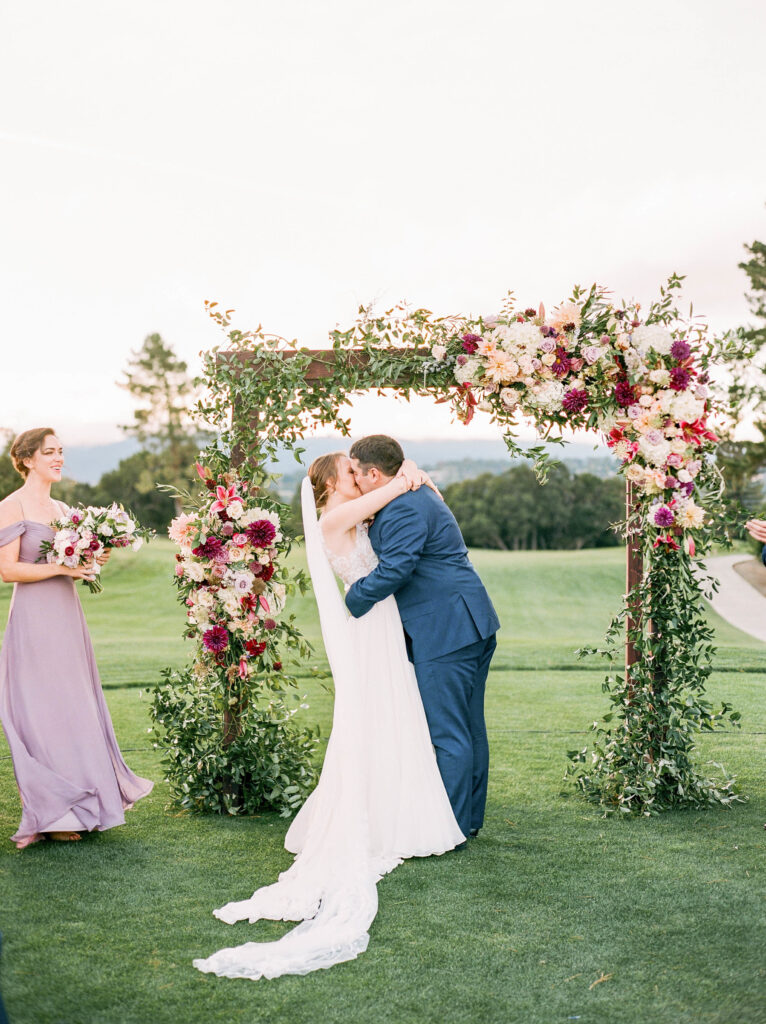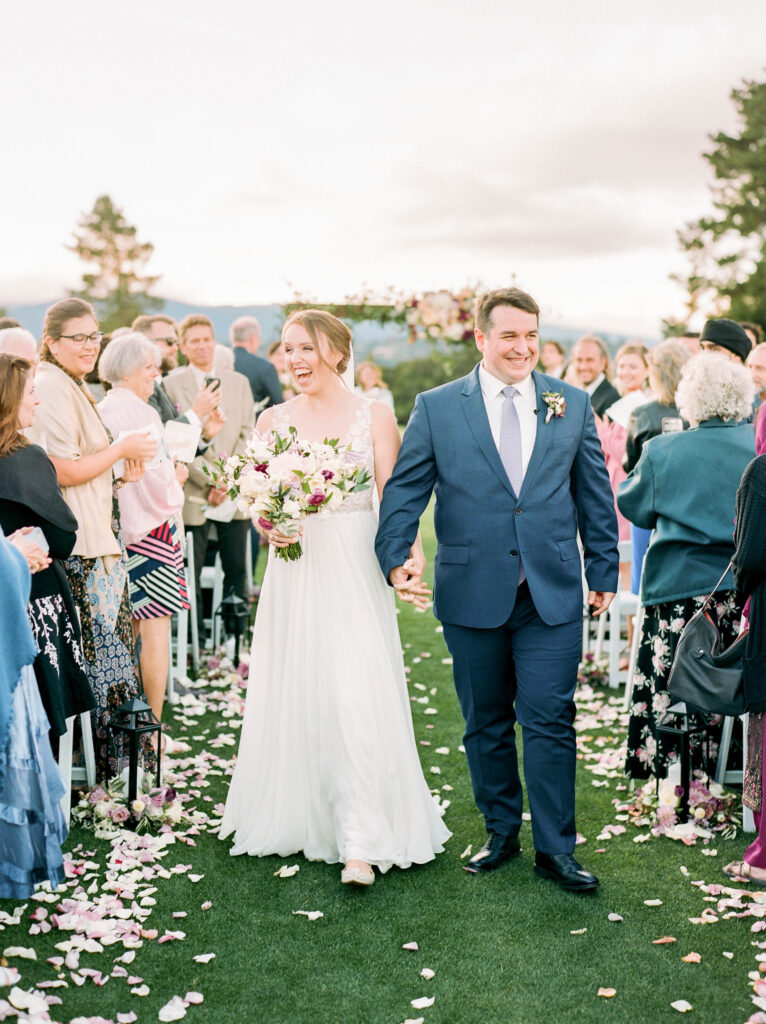 The newlyweds had more photos to take…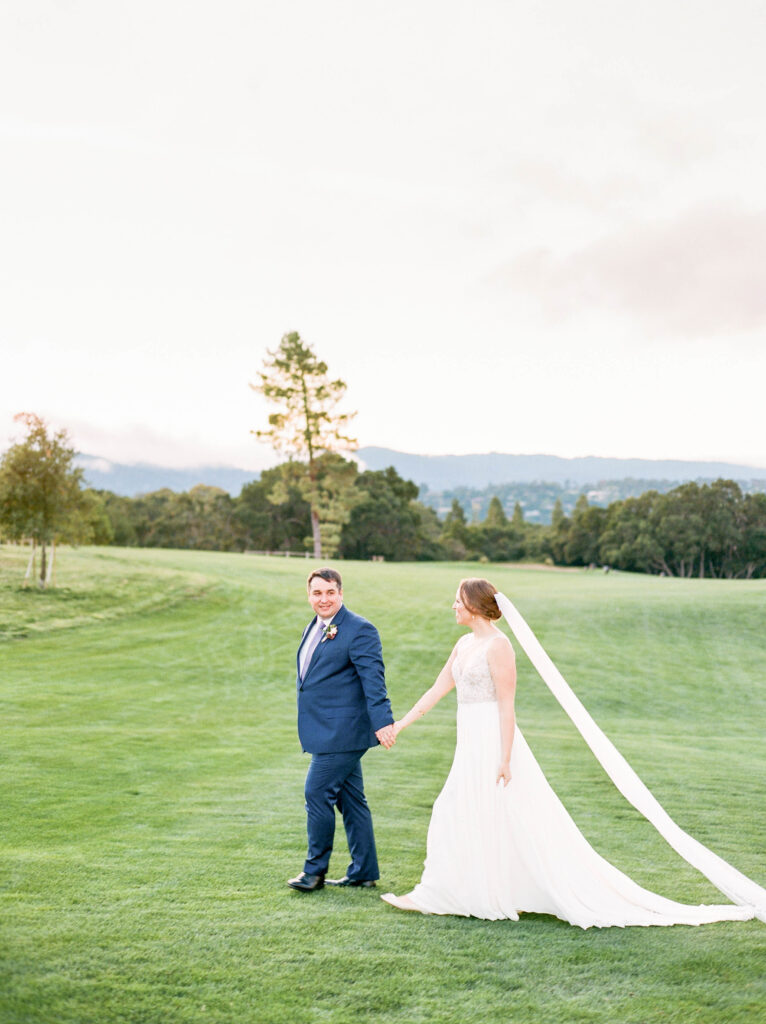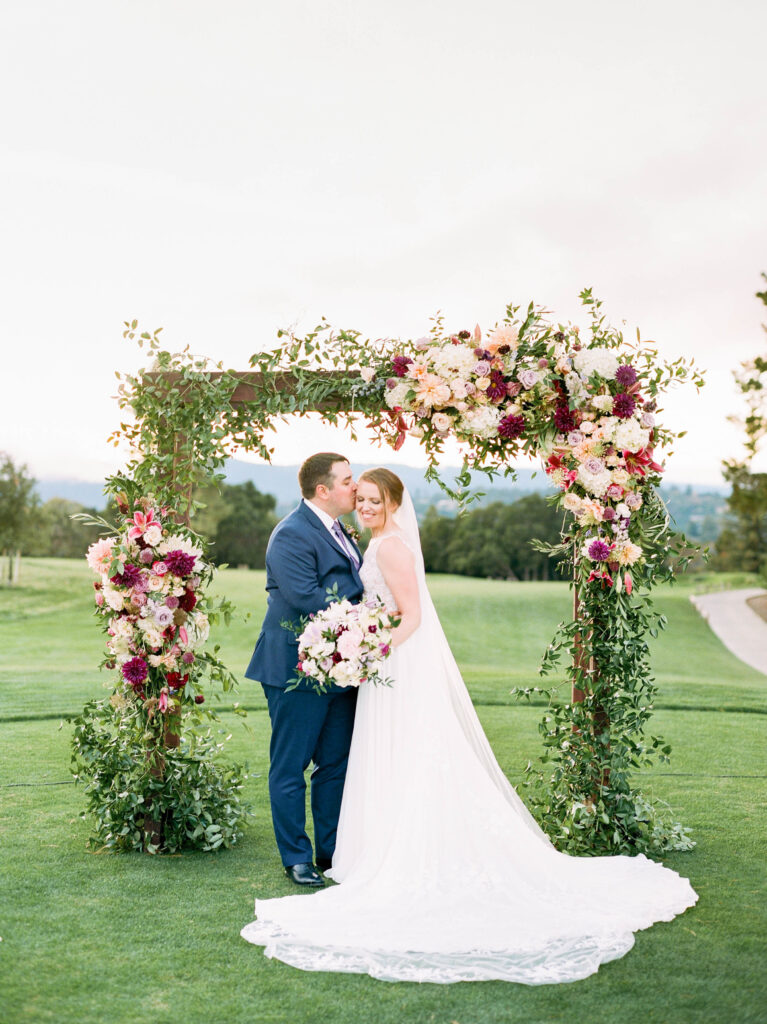 … while their guests were treated to cocktails and hors d'oeuvres on the elegantly appointed patio.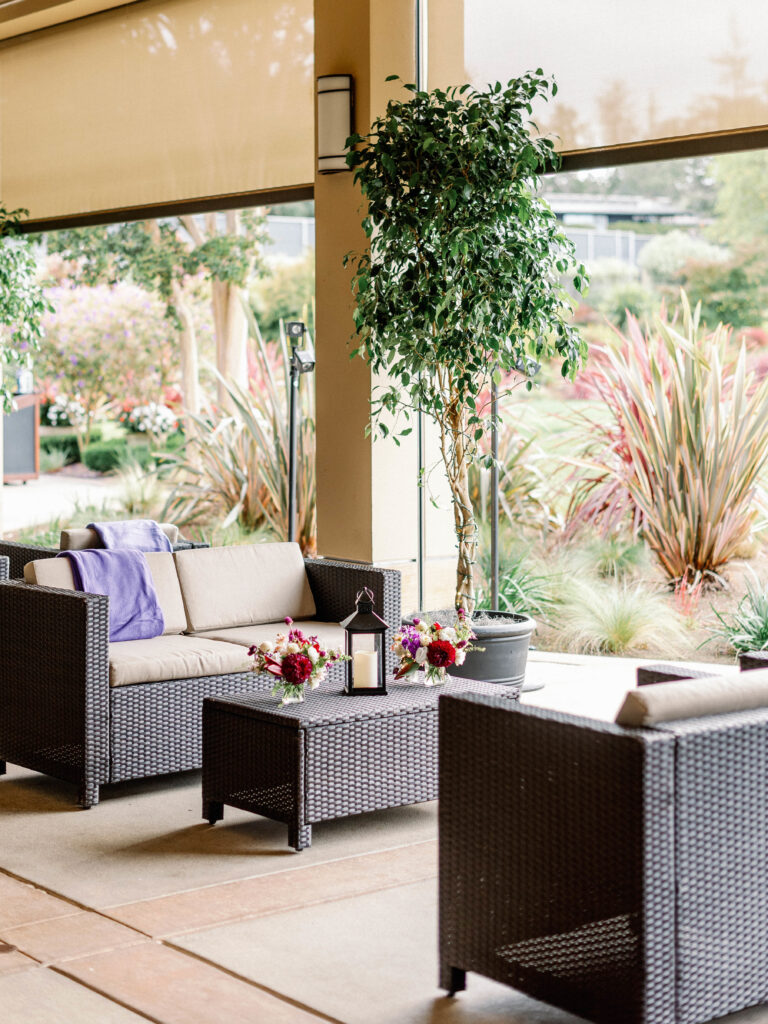 Cozy lounge furniture and color-coordinated blankets beckoned; living green trees were literally bringing the gardens to the patio… and built-in heaters provided warmth against the late Fall evening chill. To keep guests well entertained, a photo booth by The Laugh Box provided unlimited fun!
Indoors, a guest book table was used to display a personal photo gallery…
… whose backdrop, a natural stone wall, was filled with flowers in every niche and "overgrown" by gracefully trailing vines – all the masterpiece of florist Janelle.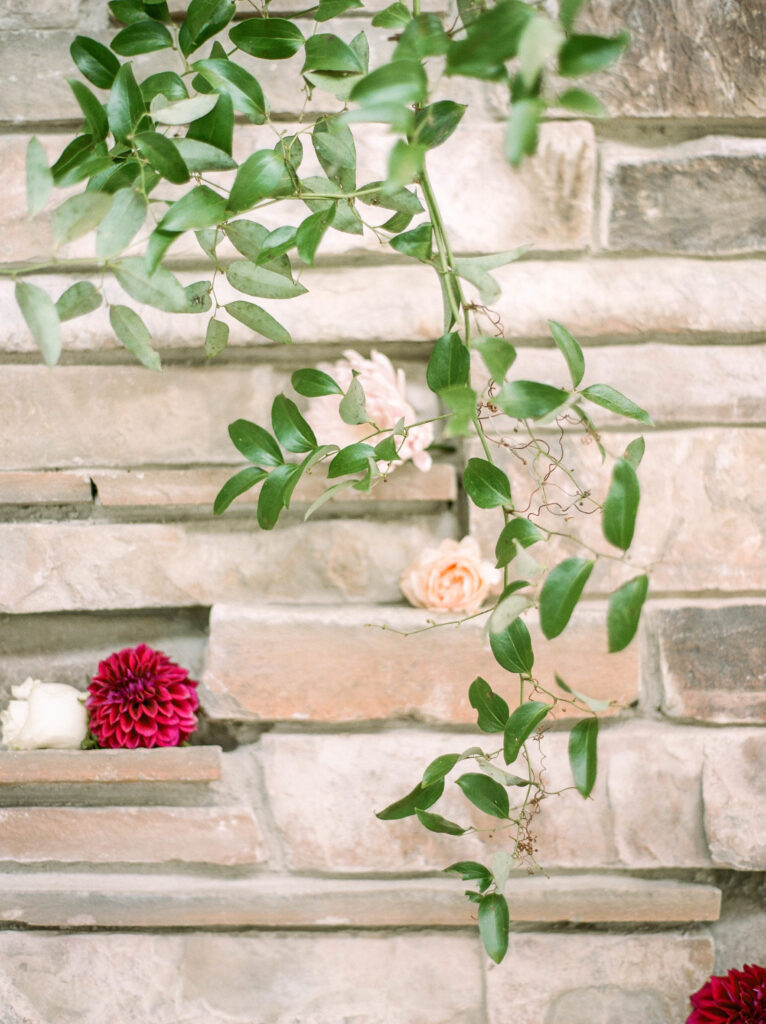 Then it was time for dinner! The dining room had been transformed into an indoor garden scenery with string lights, living trees, a giant floral arrangement suspended above the Head Table, stunning tall floral centerpieces, white-washed Chiavari chairs and elegant place settings.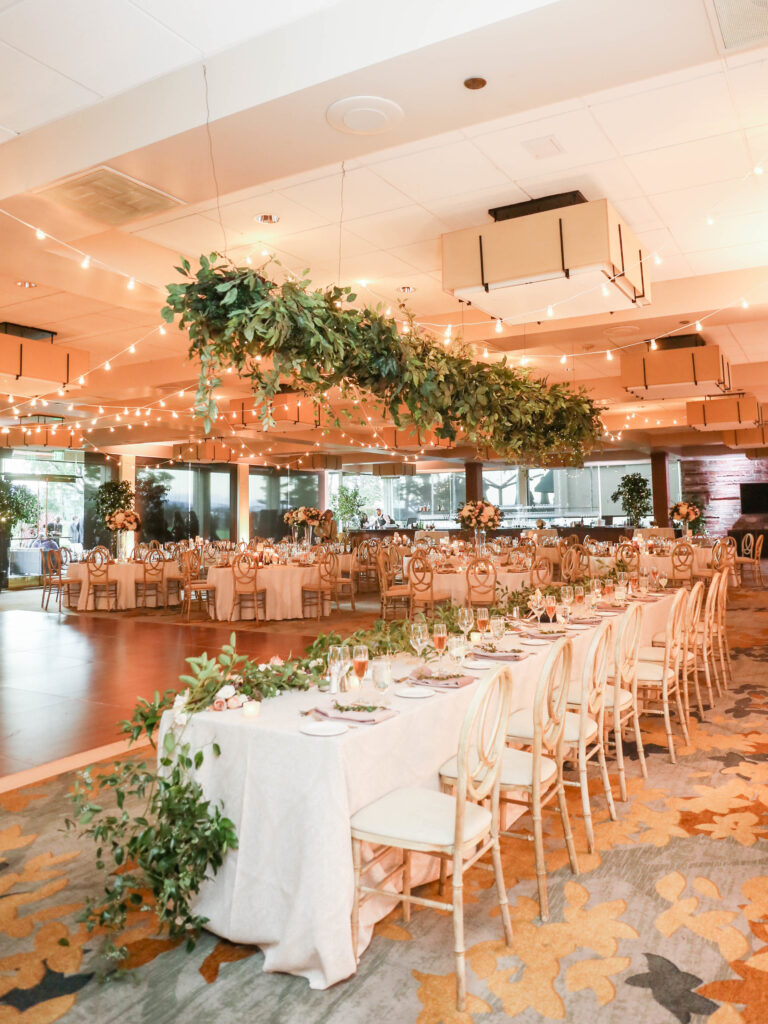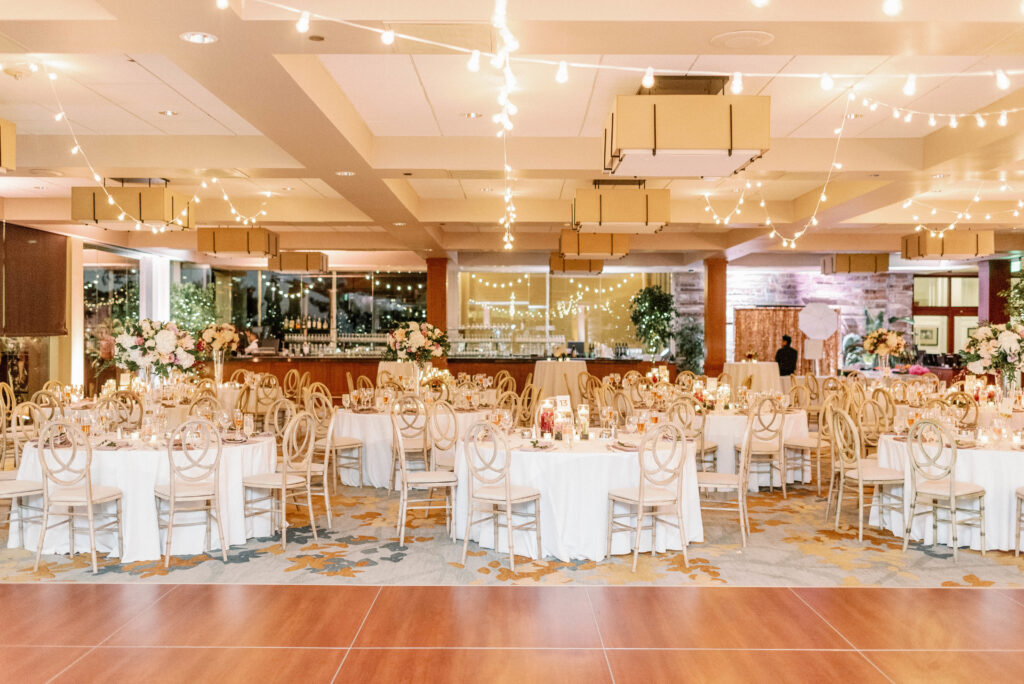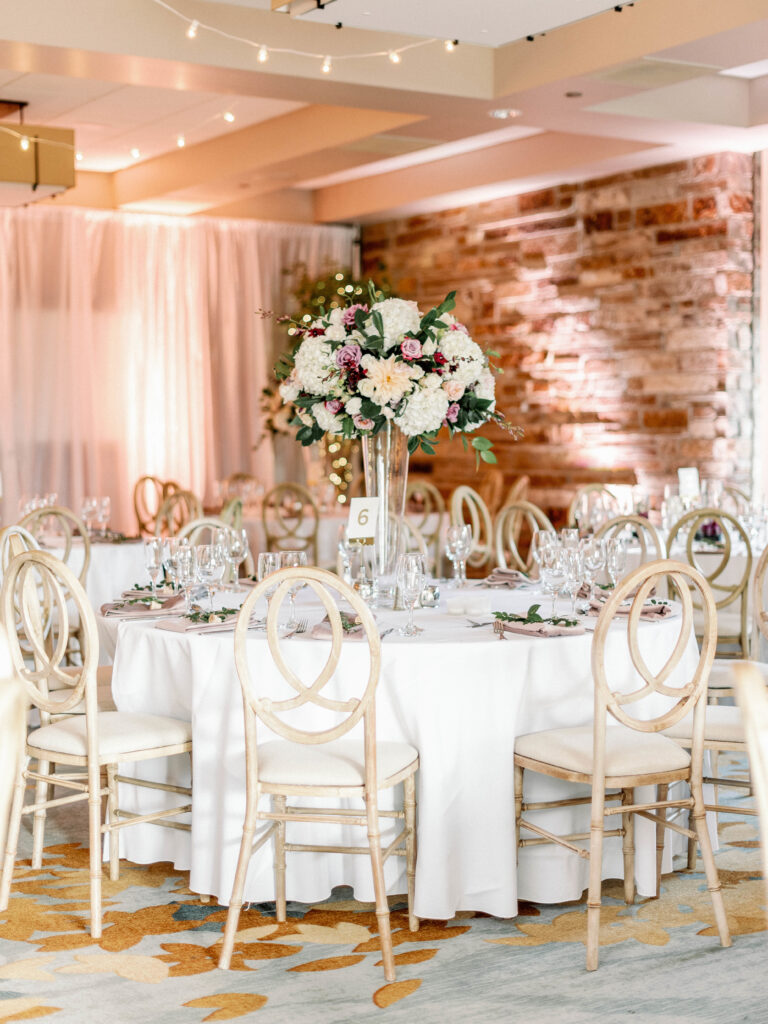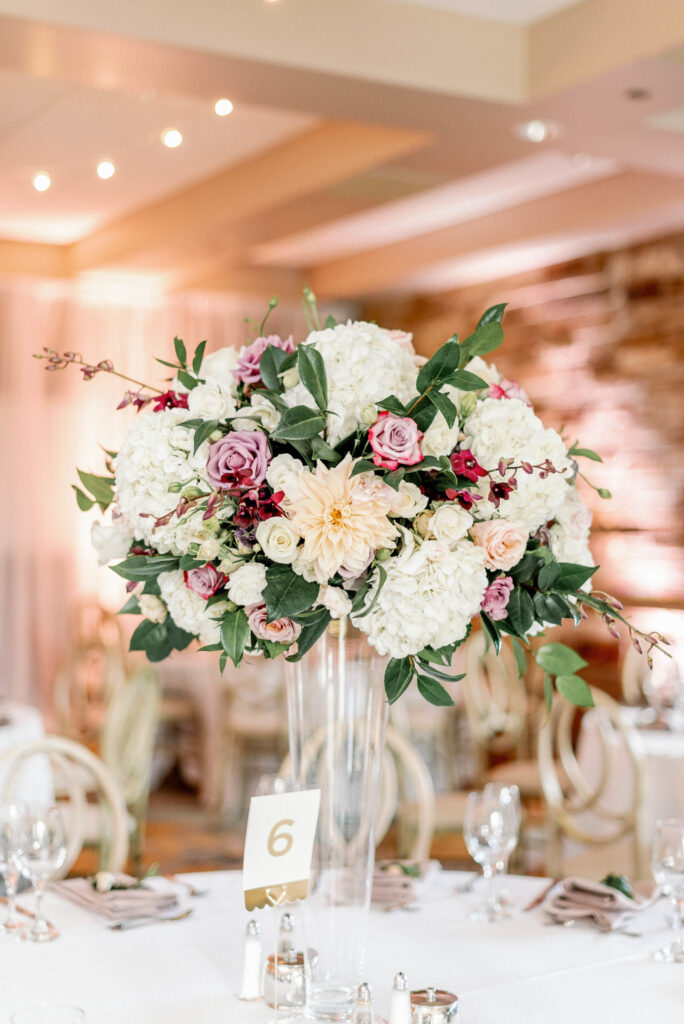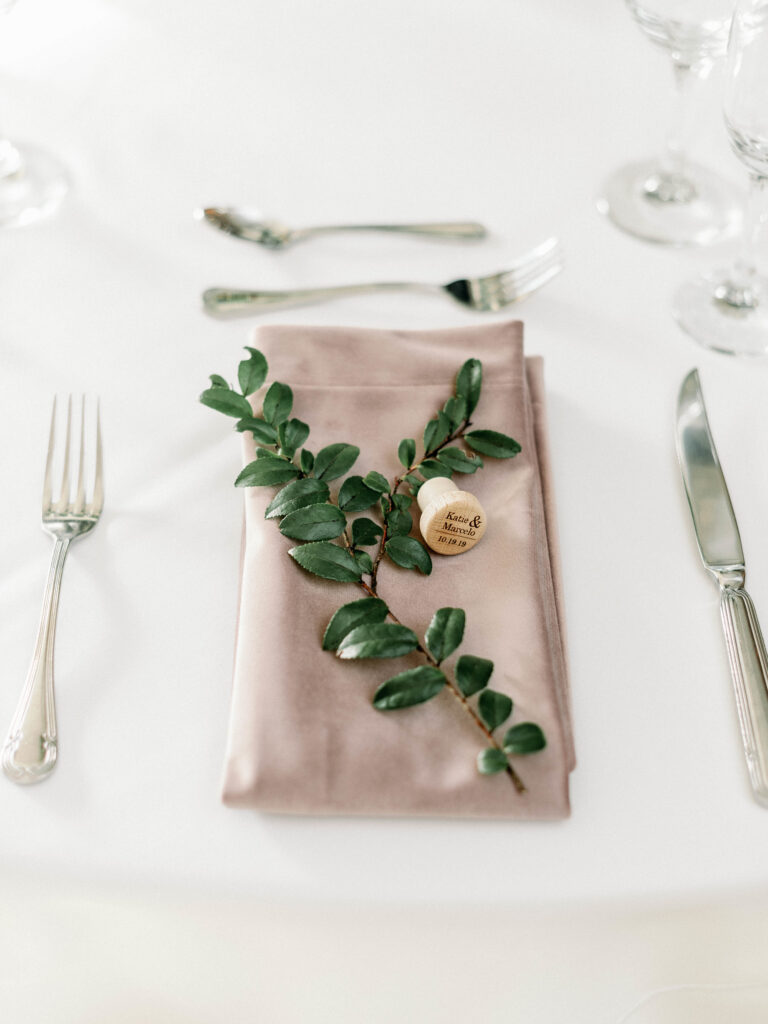 Once all guests were seated, the new Mr. & Mrs. opened the lavish dinner buffet with their Grand Entrance.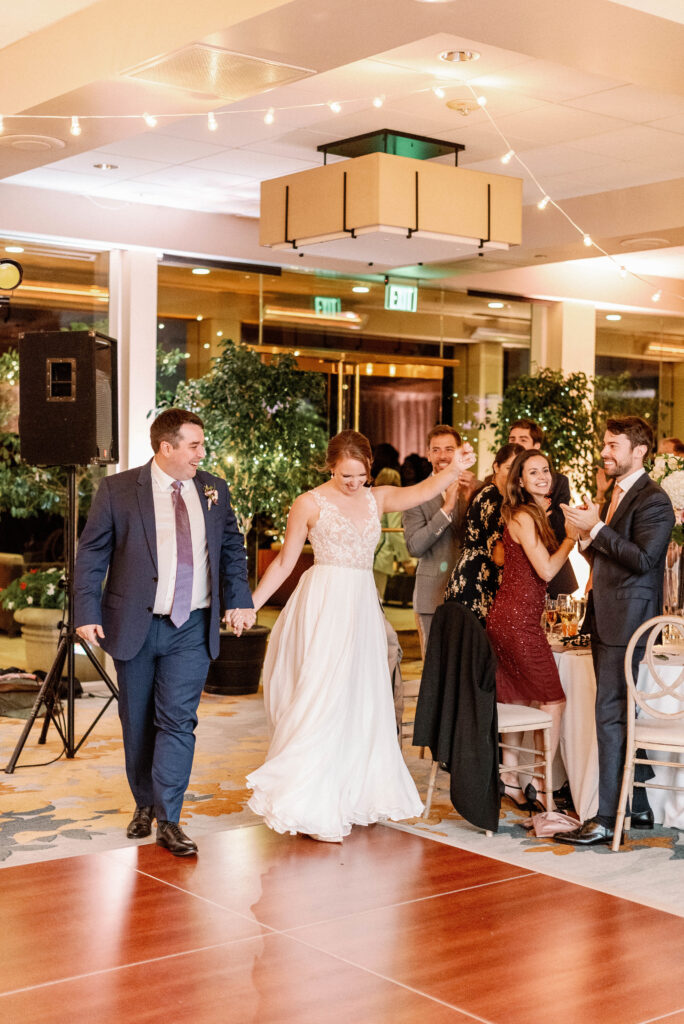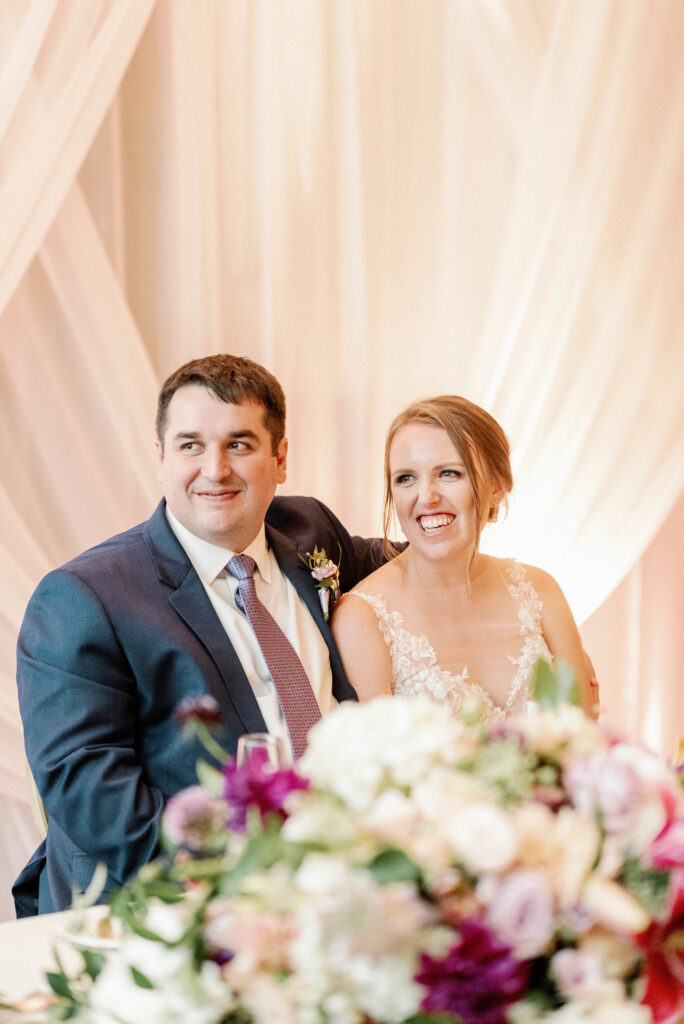 Over dinner, Katie's Dad surprised everyone with an outrageous performance: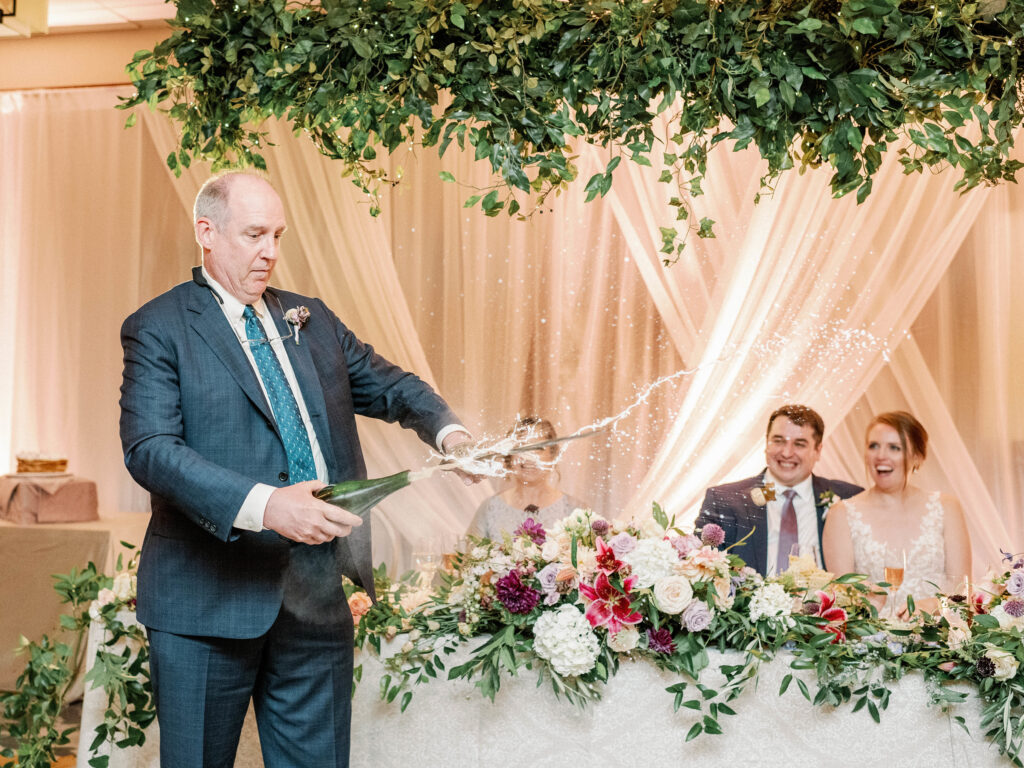 He expertly "decapitated" a bottle of Champagne with a saber!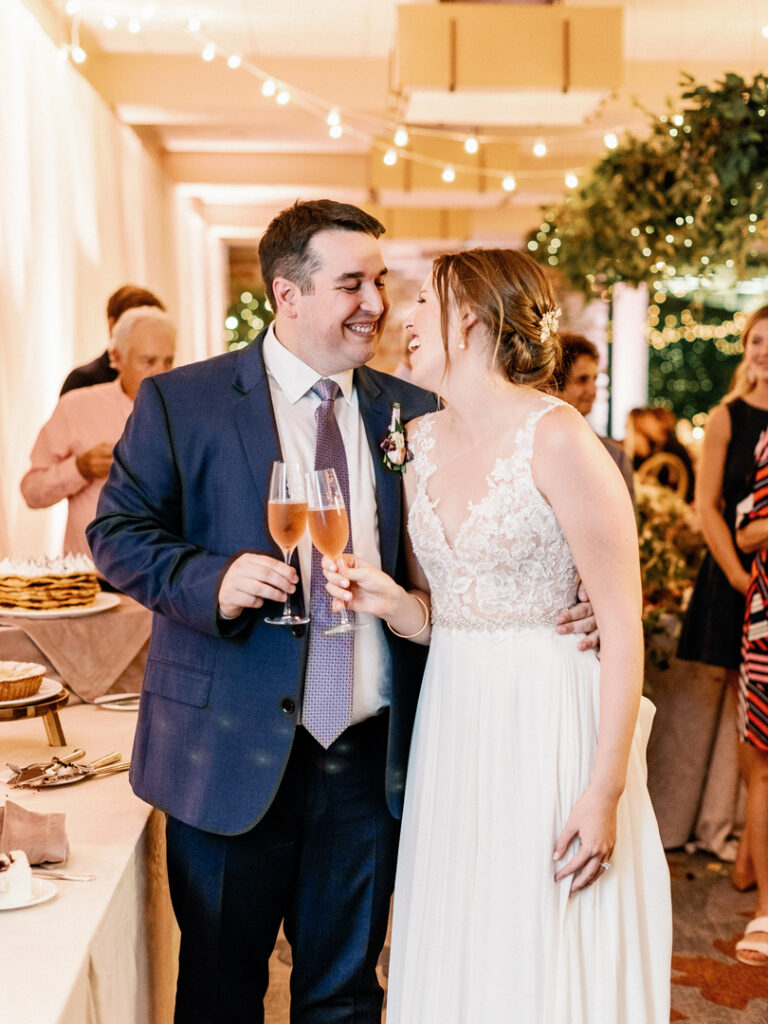 The two clearly enjoyed the evening! What else was there to do? Cutting the wedding cake (from Studio Cake)…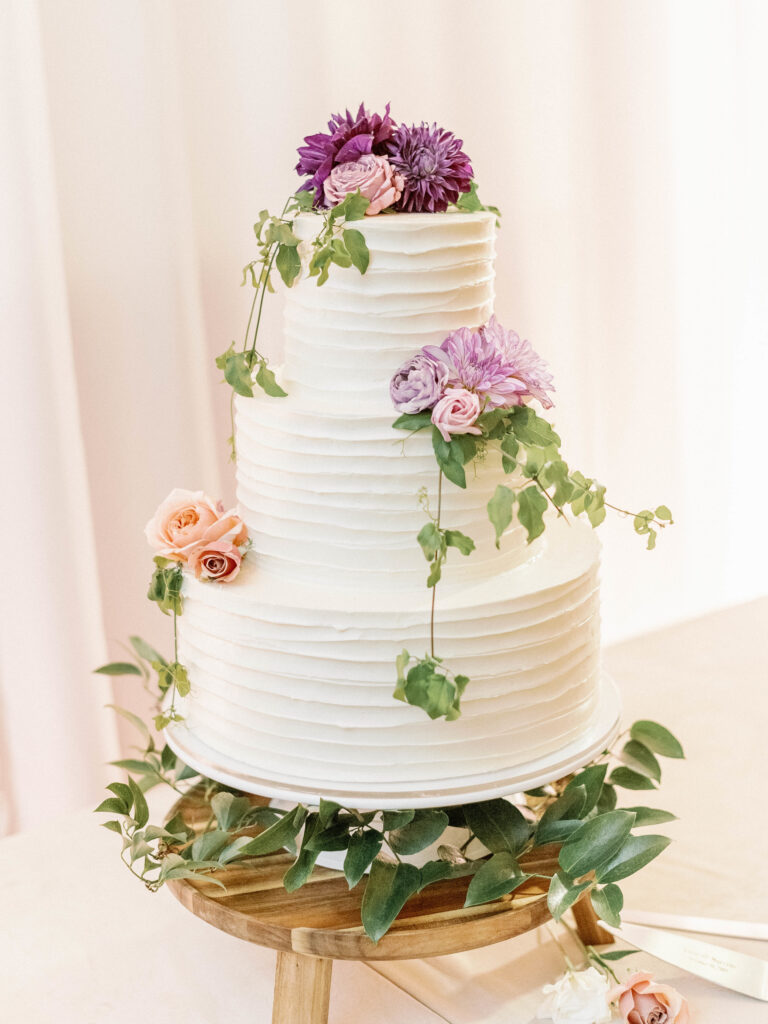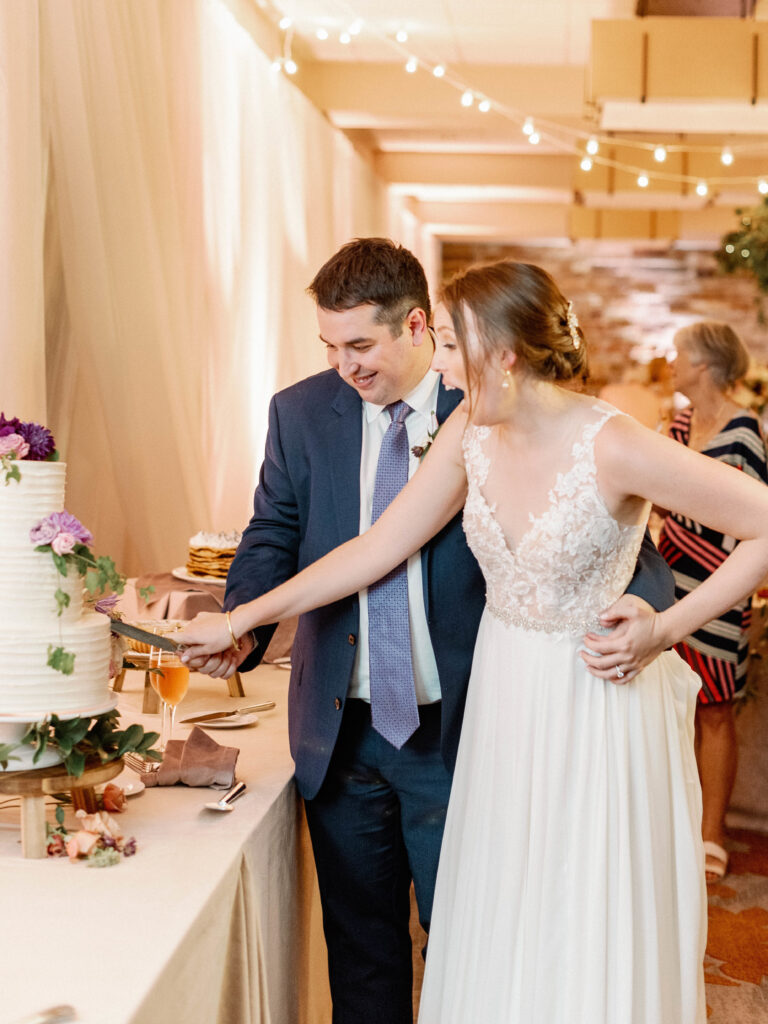 … and opening the dessert buffet of Argentinian cake specialties…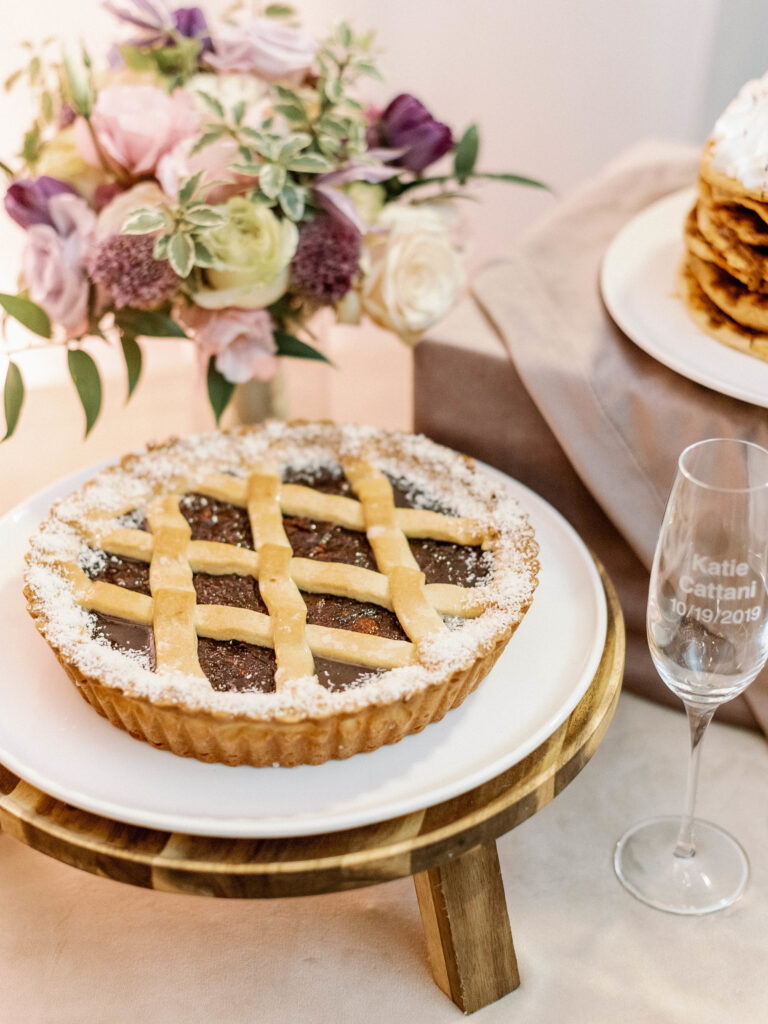 … and dancing, of course! DJ Henry Kim – who also served as our bilingual MC – kept the crowd going with the perfect mix of Argentinian tunes and international favorites.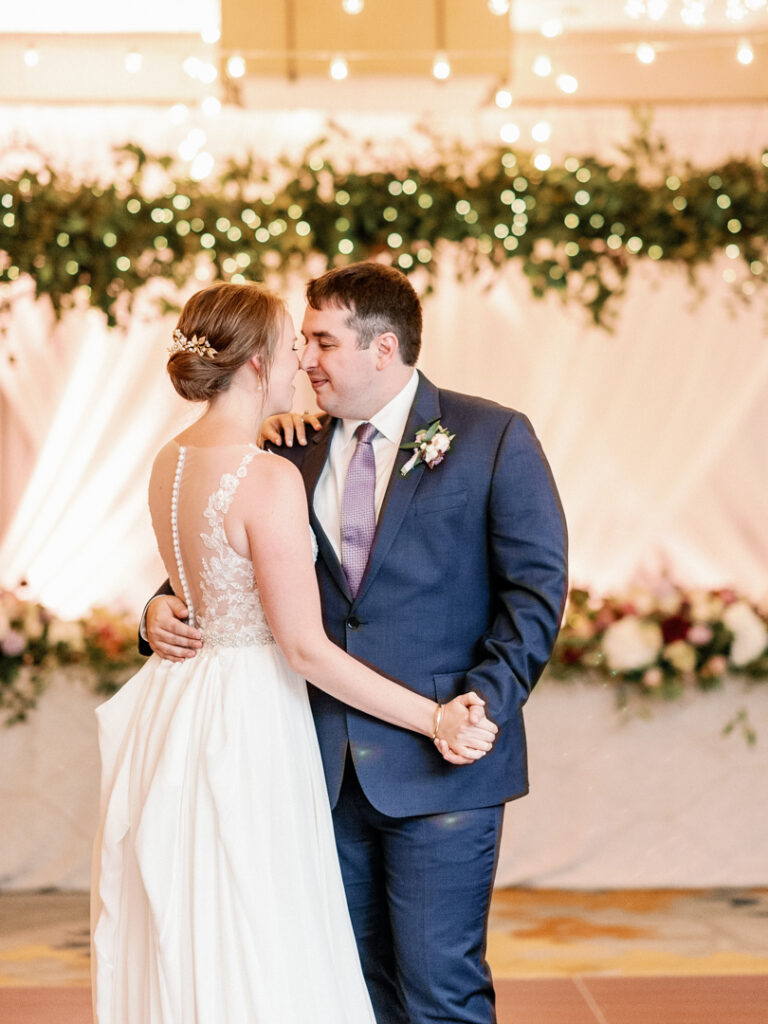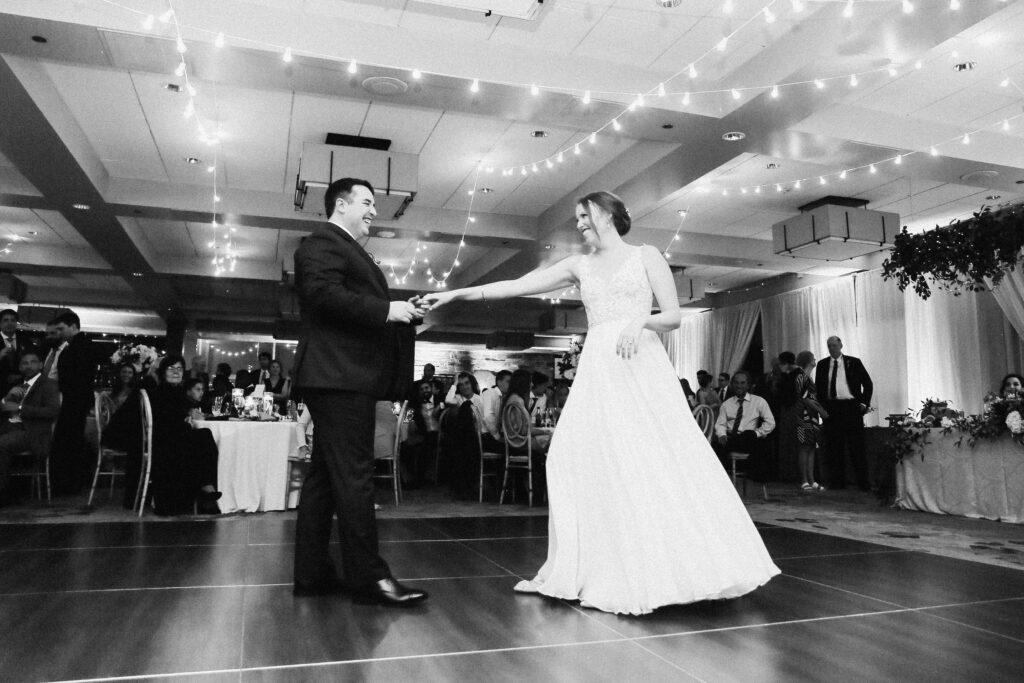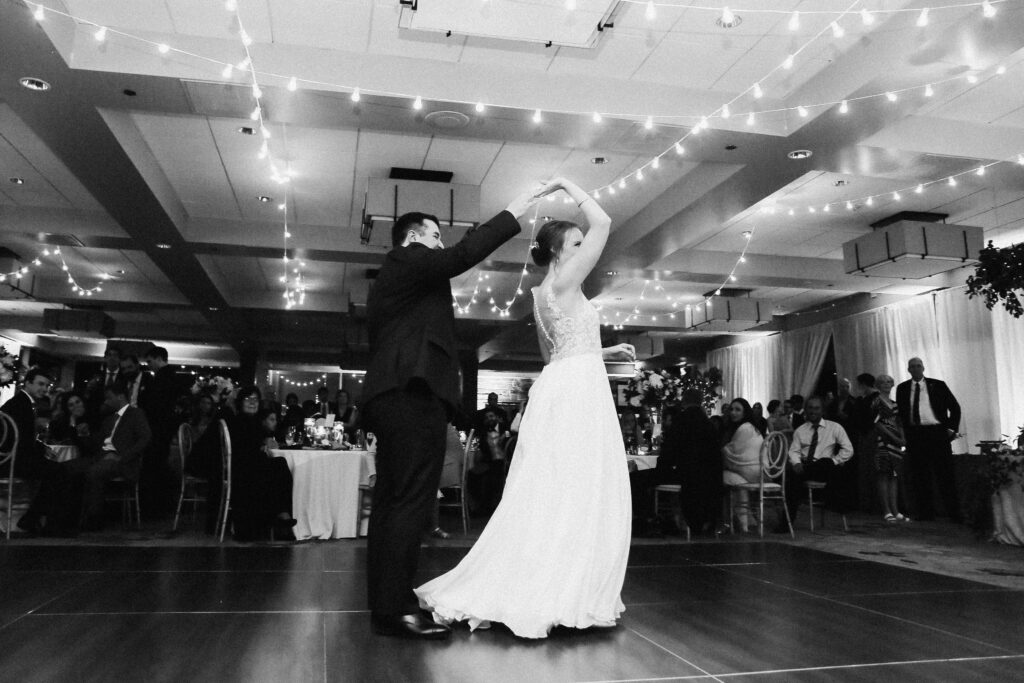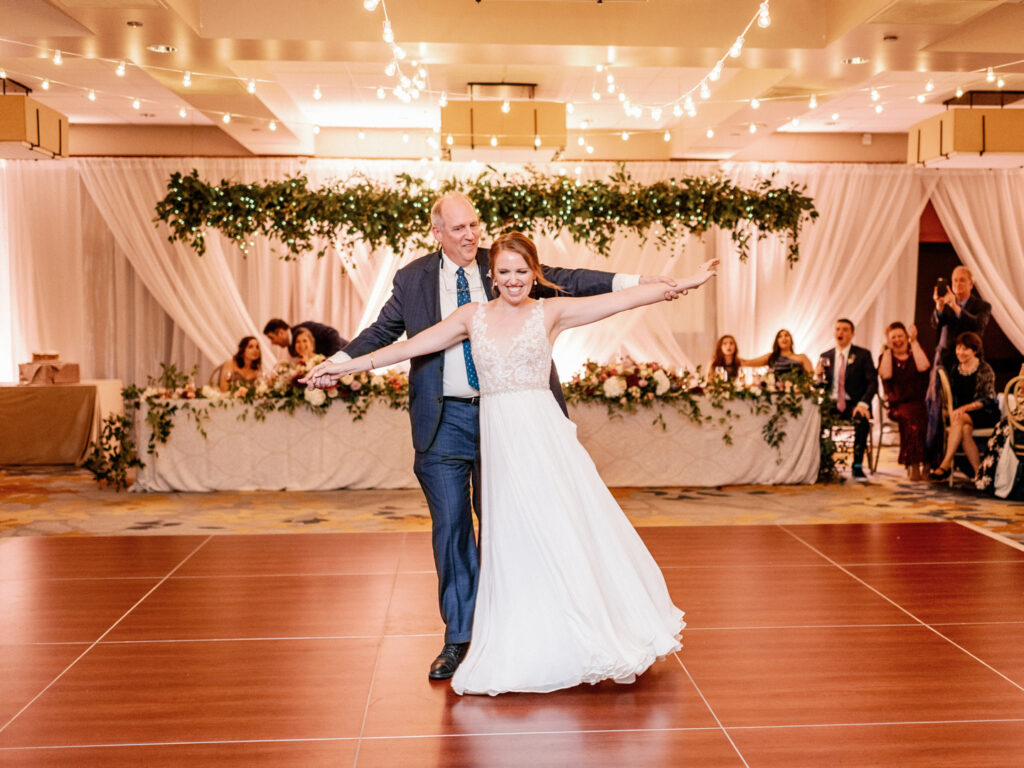 That opened the dance floor to all guests.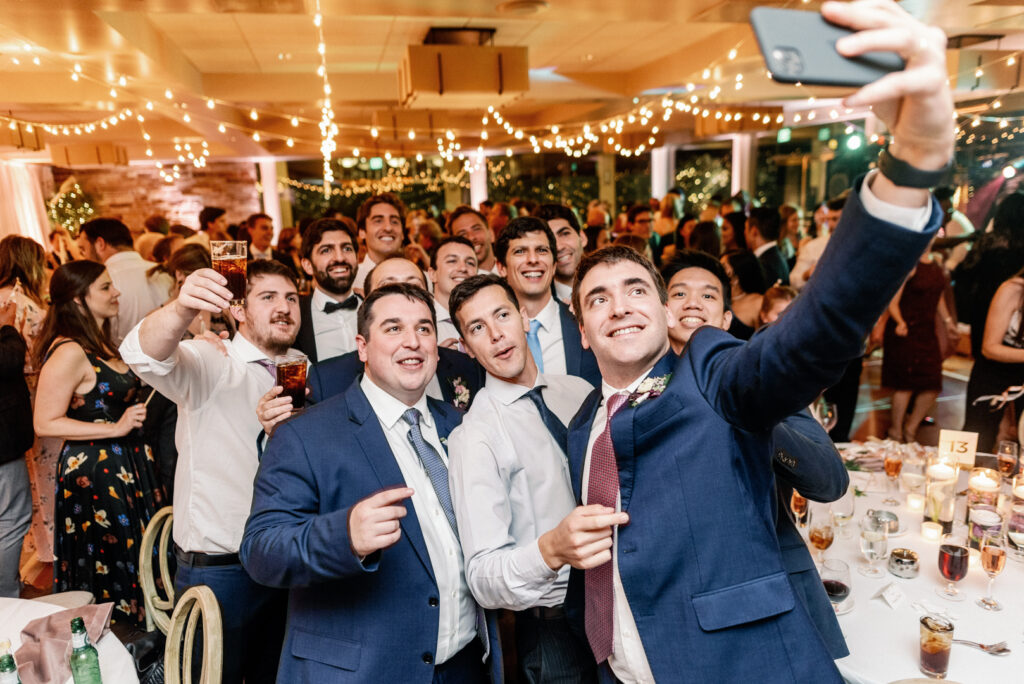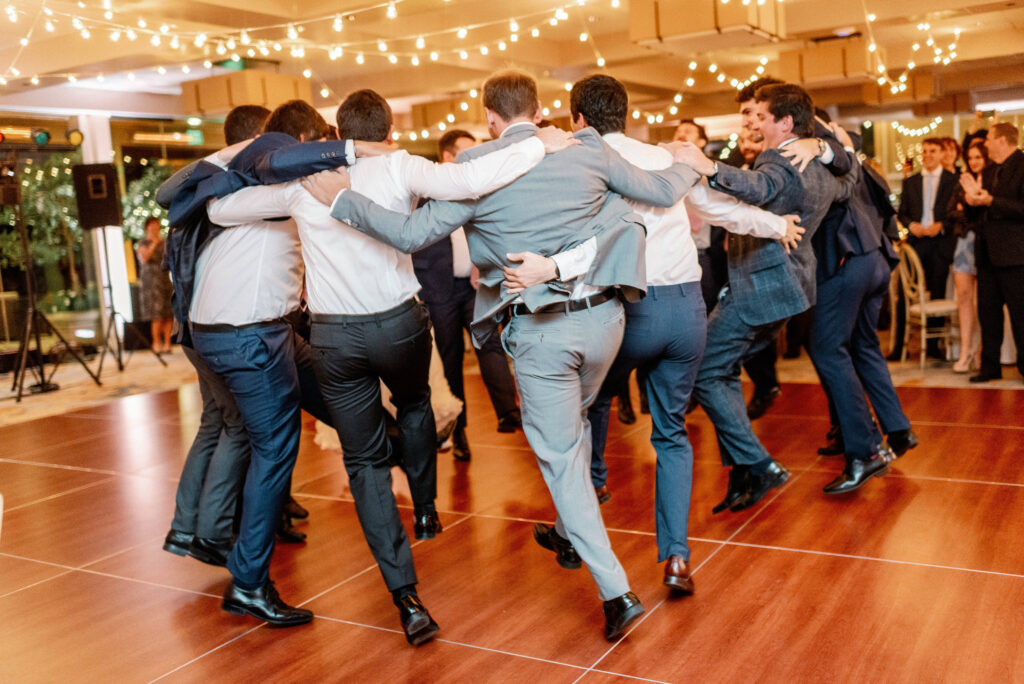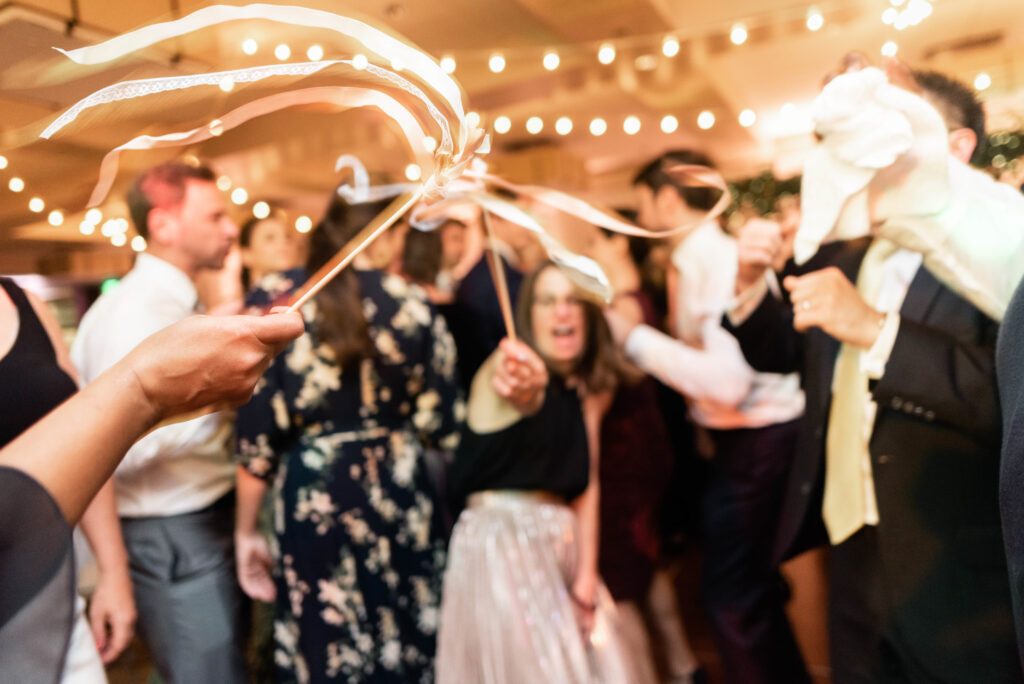 It truly was an "International Summit" and an epic party! Keep celebrating life and love on your shared journey, Katie and Marcelo!

<! DL 06/02/12: Added html code for Pinterest Pin It button (appears at the end of each post) > <! DL 06/02/12: Added padding style modifier to the Pinterest html code to align the Pit It button on the page > <! DL 06/02/12: deactivated code by adding two ! in the a and img code lines >