When Victoria approached my company, A Day Like No Other, for planning help, her wedding was still nearly a year away – and then it had to be postponed by another six months. Plenty of time to get it all perfect! And yesterday, finally, it all came together in a truly magical celebration on a picture-perfect day in May.
For their venue, the couple had chosen a veritable hidden gem in the Wine Country: Sylvan Lake, a private estate tucked away in the mountains above St. Helena. From a narrow, winding mountain road completely encased in dense foliage, you enter through an unassuming gate, and only halfway down the driveway does this garden paradise reveal itself…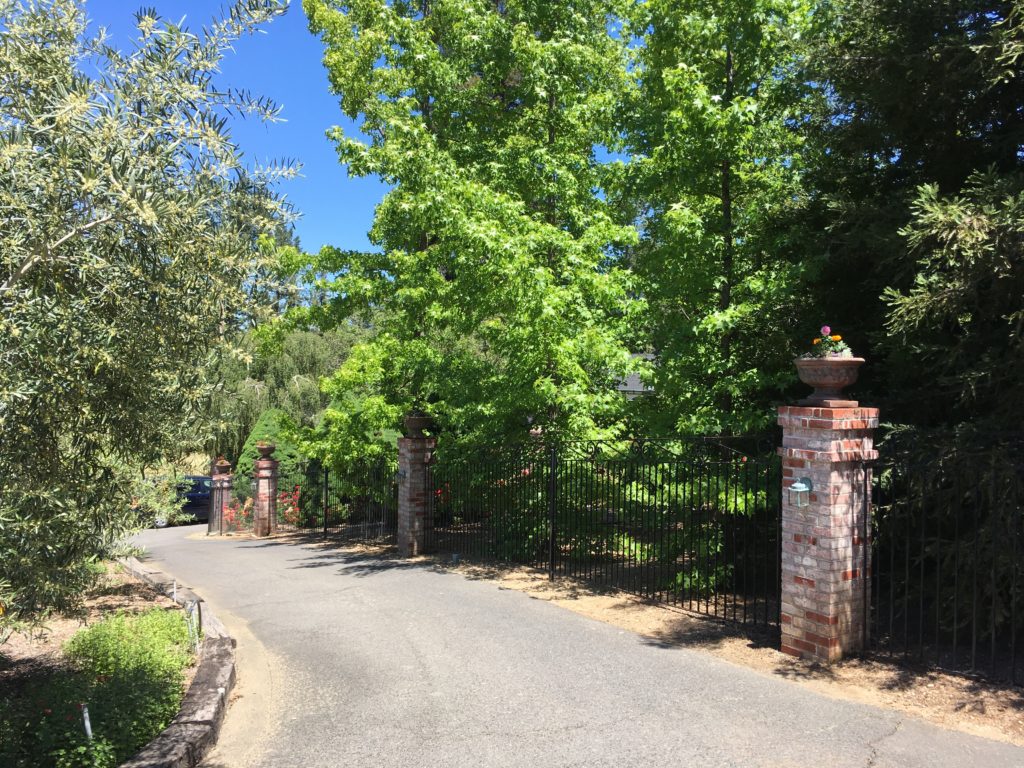 Passing through an impressive wrought-iron gate, a vista of manicured lawns and decades-old boxwood hedges opens up, accentuated with a profusion of multicolored roses. It is truly a breathtaking place.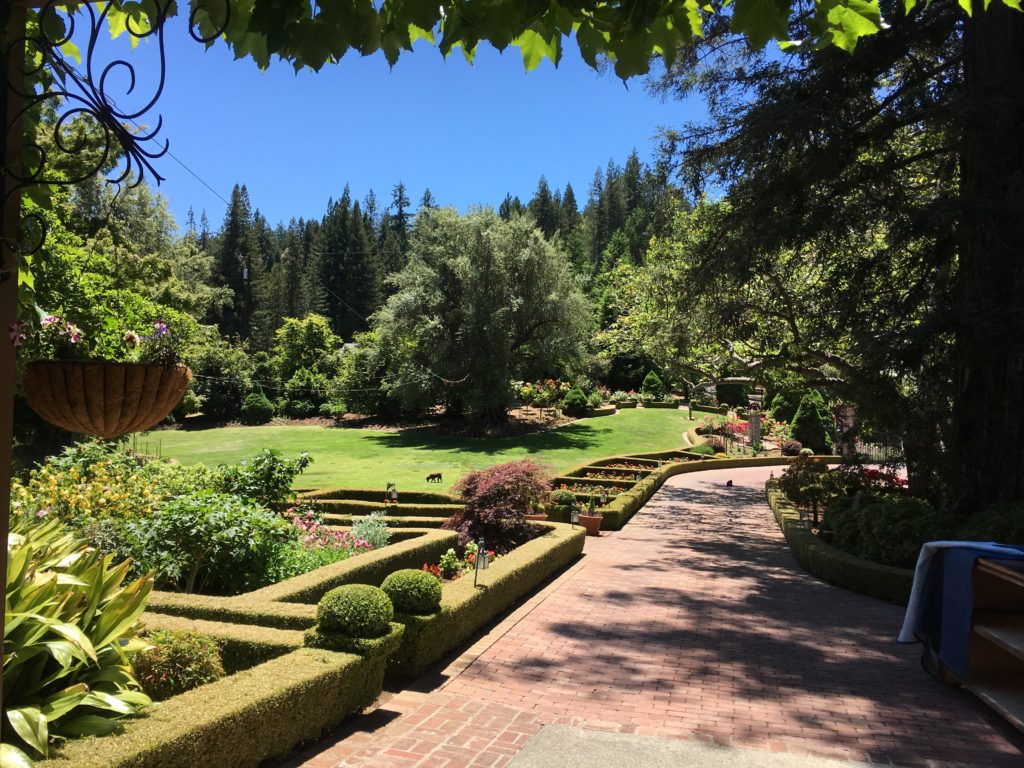 The bride and her bridesmaids got made up and dressed in a cozy cottage on property, hidden from any spying glances – Victoria was adamant: no First Look for her! Ryan would see her at the ceremony for the first time on their wedding day, not a minute earlier!
Here she is getting into her gorgeous lace trumpet dress: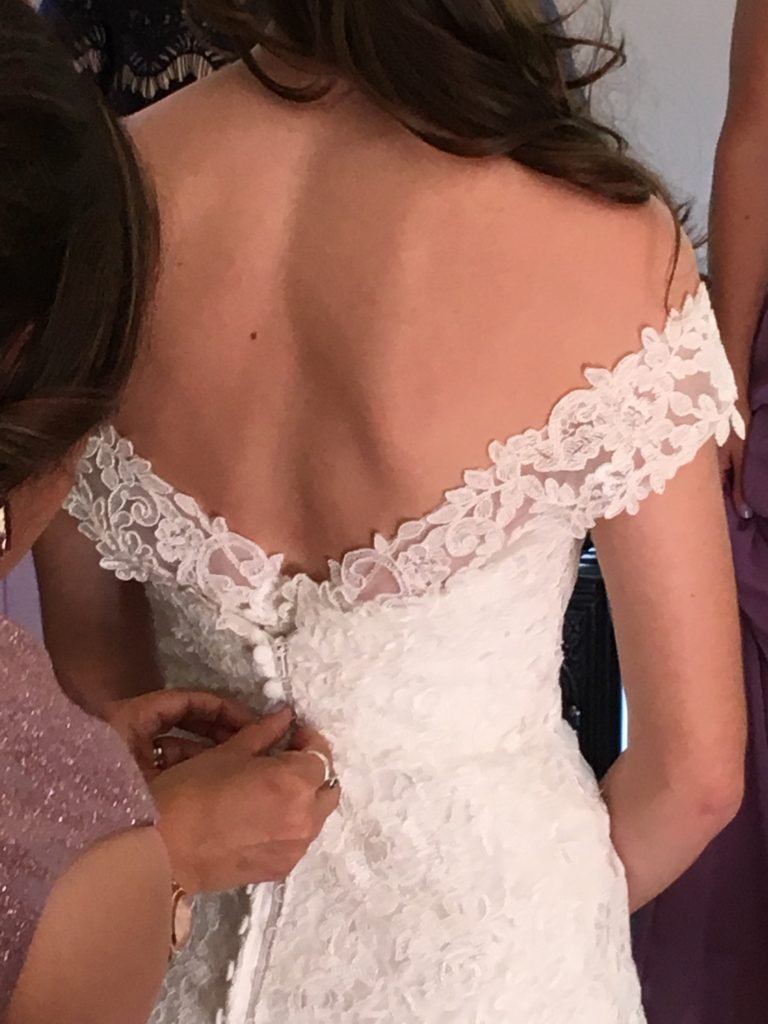 … a true mother-and-daughter moment!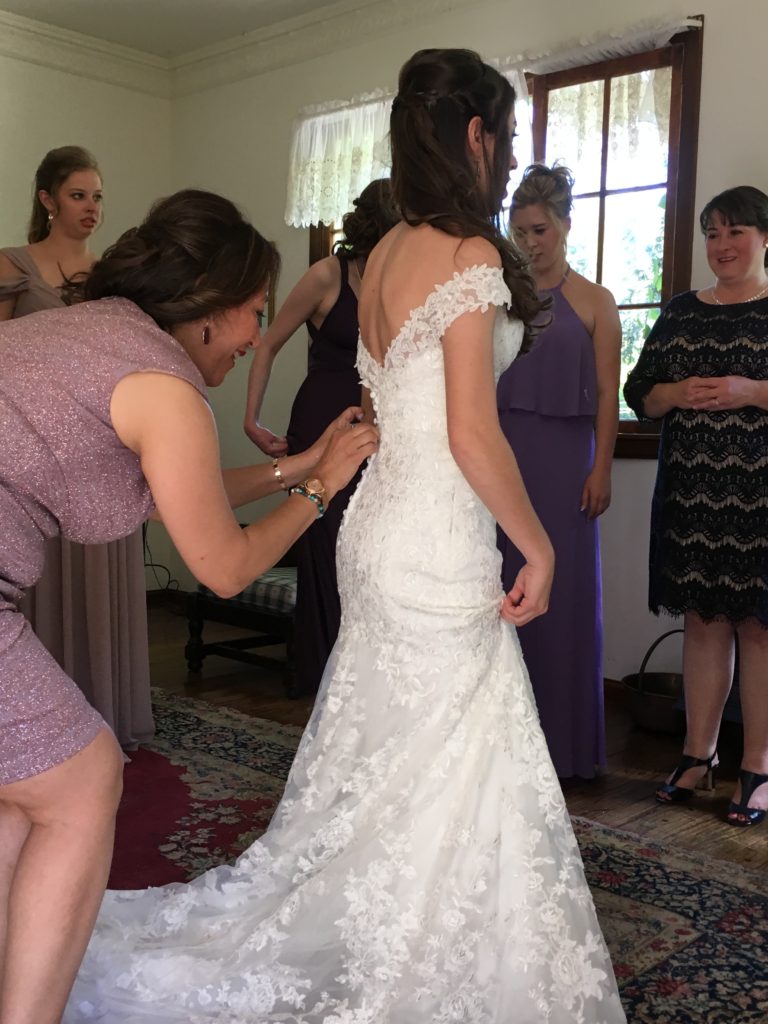 The ceremony was held overlooking the lush vineyards at Sylvan Lake. Here comes the bride, true to tradition on her father's arm: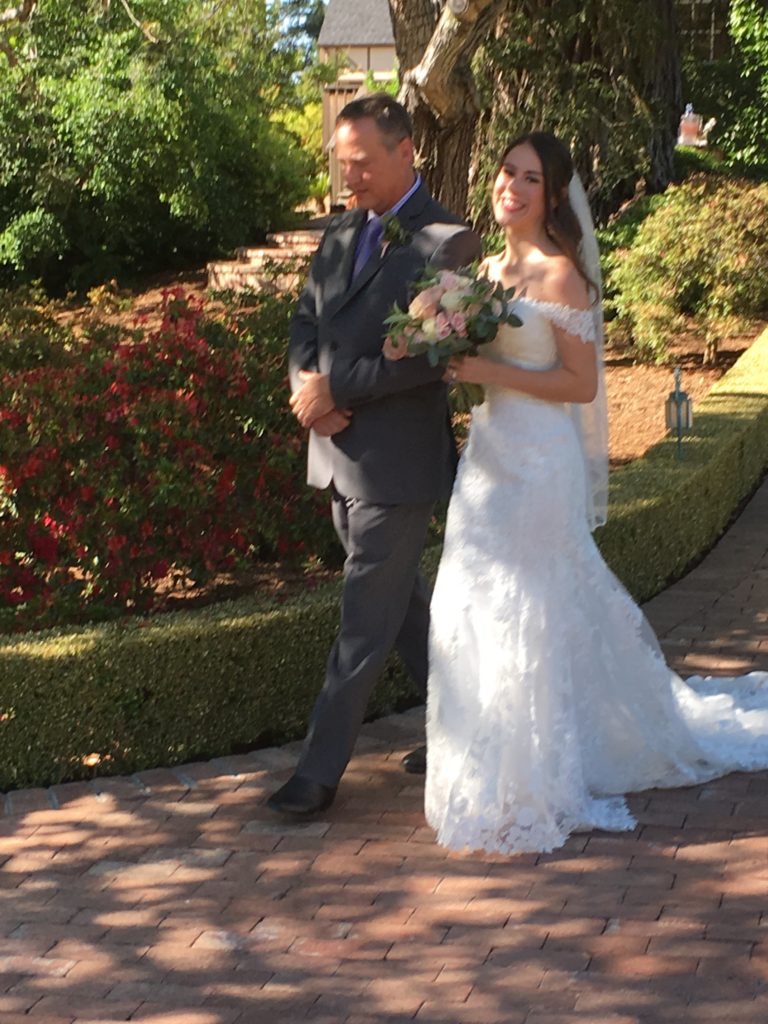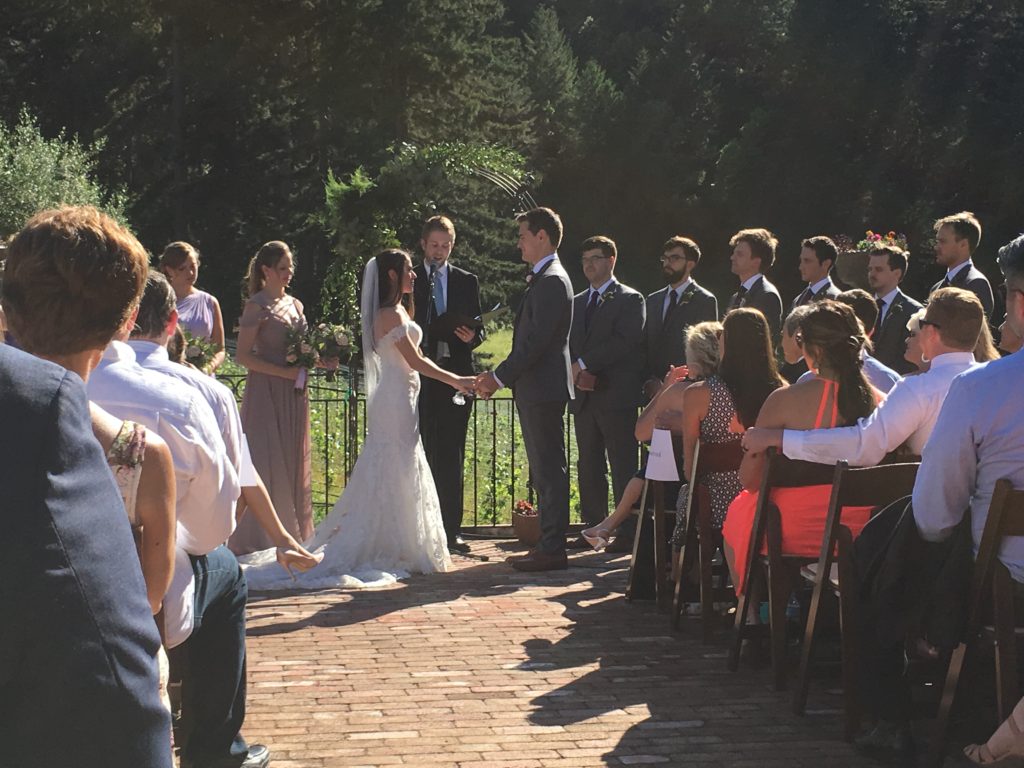 The ceremony was officiated by a personal friend of the couple's. The bridesmaids wore floor length dresses in shades of lilac and mauve, and the groomsmen wore elegant grey suits.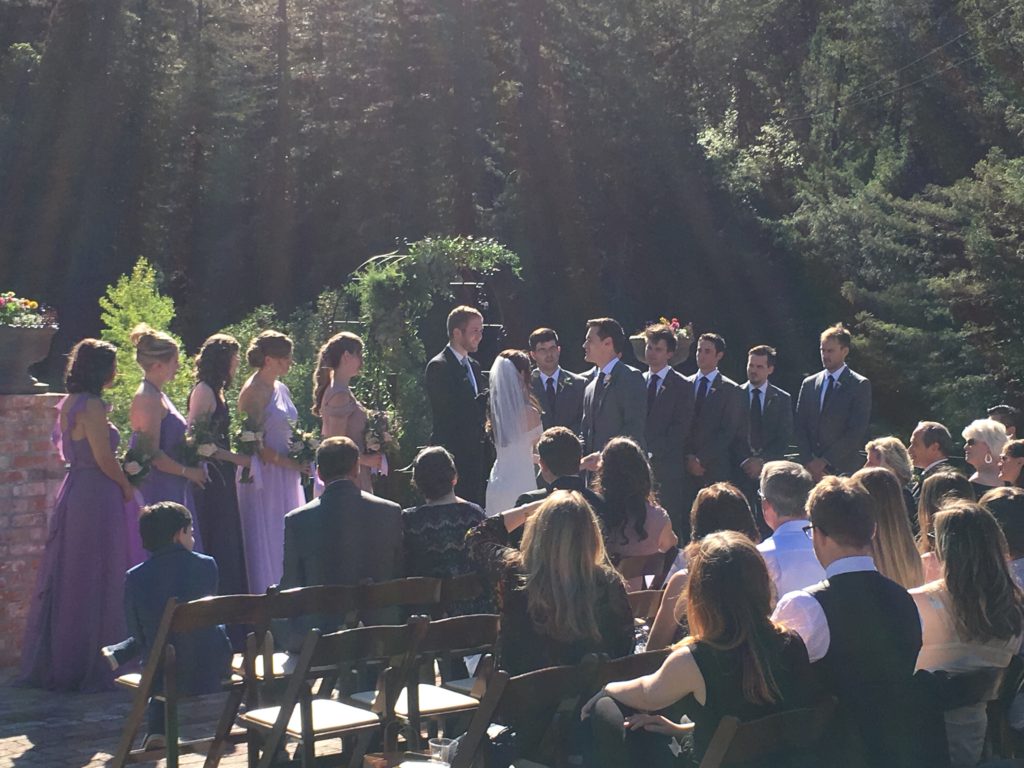 I do! The moment Victoria and Ryan were pronounced husband and wife, the historic bronze bell at Sylvan Lake was rung, its glorious sound carrying through all of Napa Valley – for all the world to know!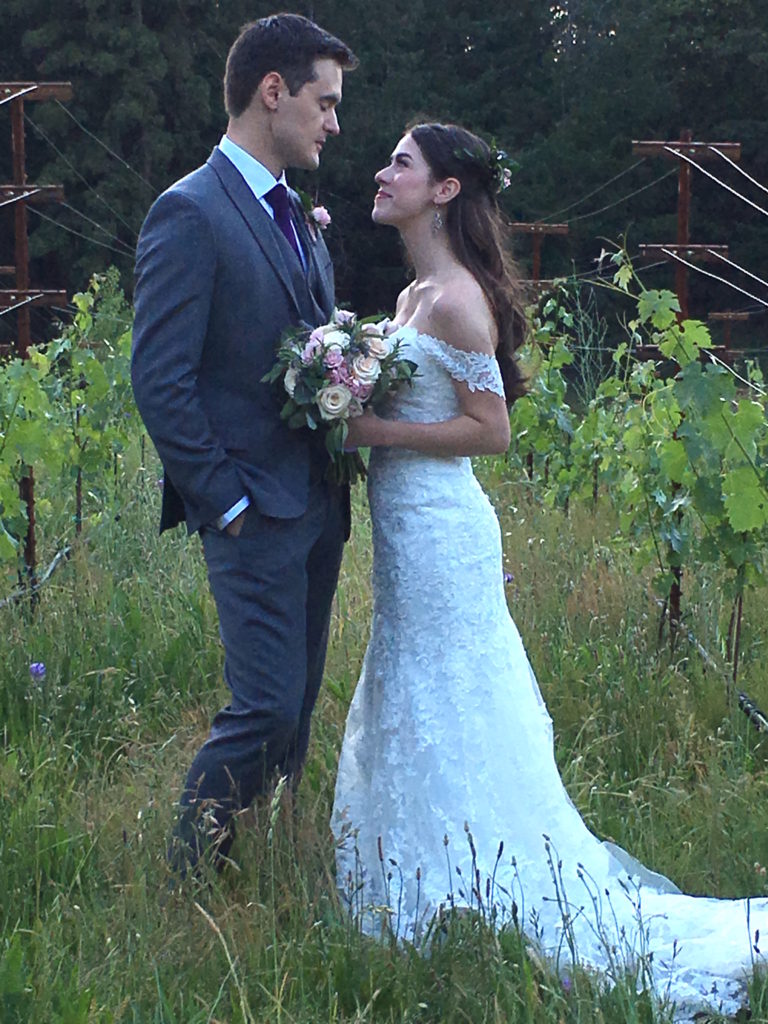 While the couple had their photos taken by photographer Megan Reeves, guests were enjoying Cocktail Hour with lawn games and open bar and appetizers by S'Wine Country BBQ – just a glimpse into the hearty dinner to come!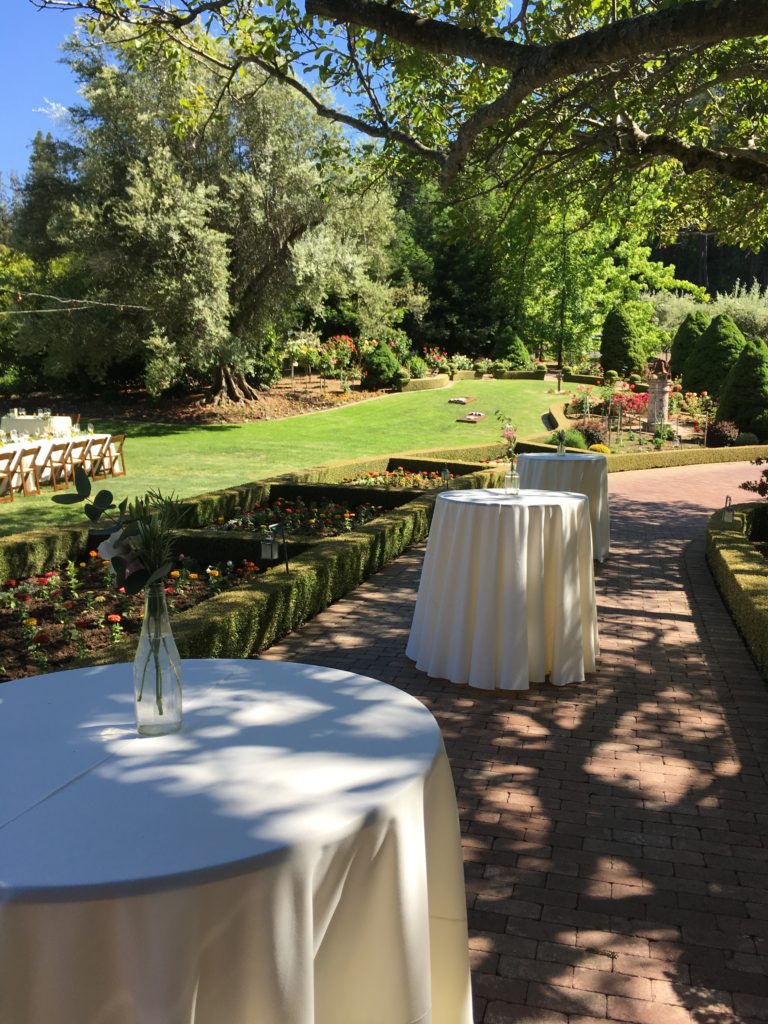 Tables stretched across the lawn in long rows, presided over by the couple's Sweetheart Table under the low-hanging branches of a centuries-old olive tree.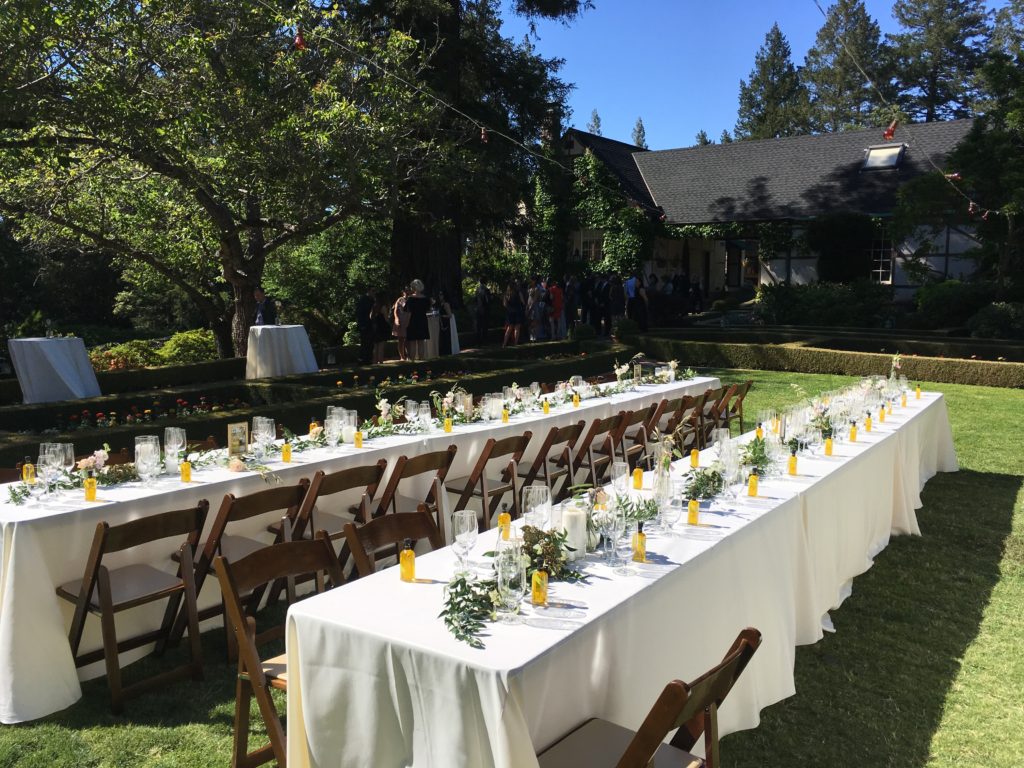 Fittingly, wedding favors were little bottles of olive oil which adorned the dinner tables, adding extra color to the elegant green garlands, hurricanes, votives and casual arrangements of roses, lisianthus, eucalyptus and wheat stems in antique glass bottles (all by EV Florals, as were the bride's bouquet and bridesmaids' bouquets).
Guests were guided to their tables by a handwritten seating chart on an antique window pane: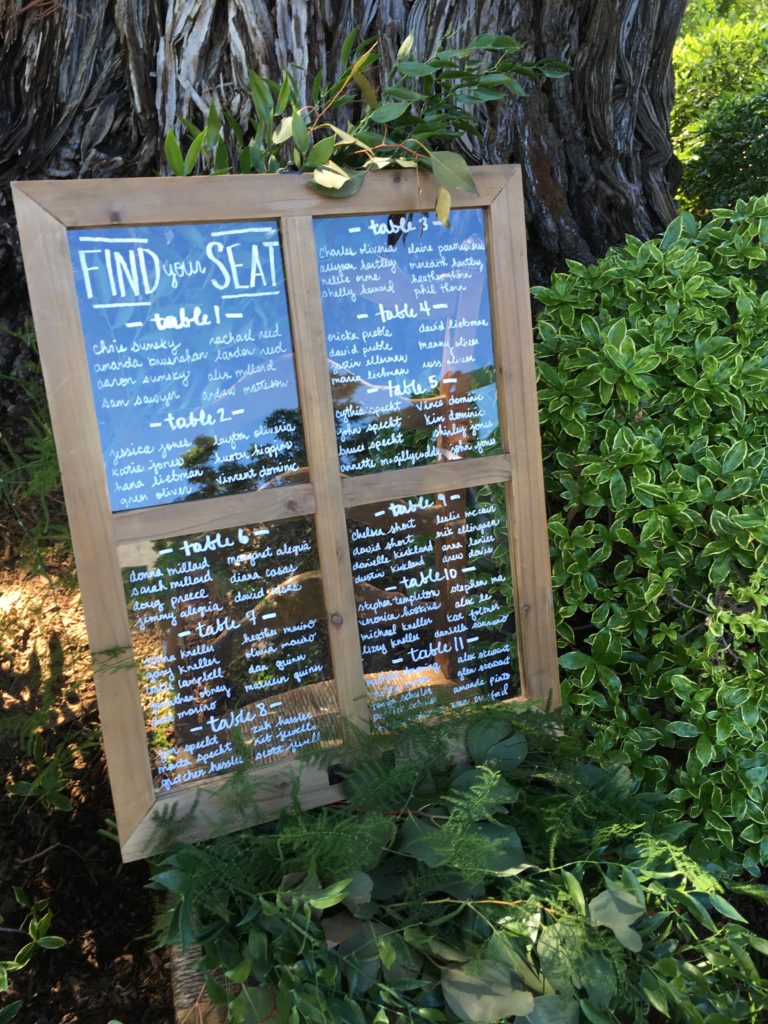 propped up on an equally antique chair amidst the flourishing greenery.
After dinner, there was yet another surprise for Victoria's and Ryan's guests: a donut truck from Johnny Donuts, serving super-fresh pastries and piping-hot coffee. The line literally wound around the block!
Then it was time for dancing, and the Lucky Devils Band under bandleader Jefferson got the crowd going! The result? Nobody wanted to go home!
The bride was beaming and happy… and that is why I love my job so much: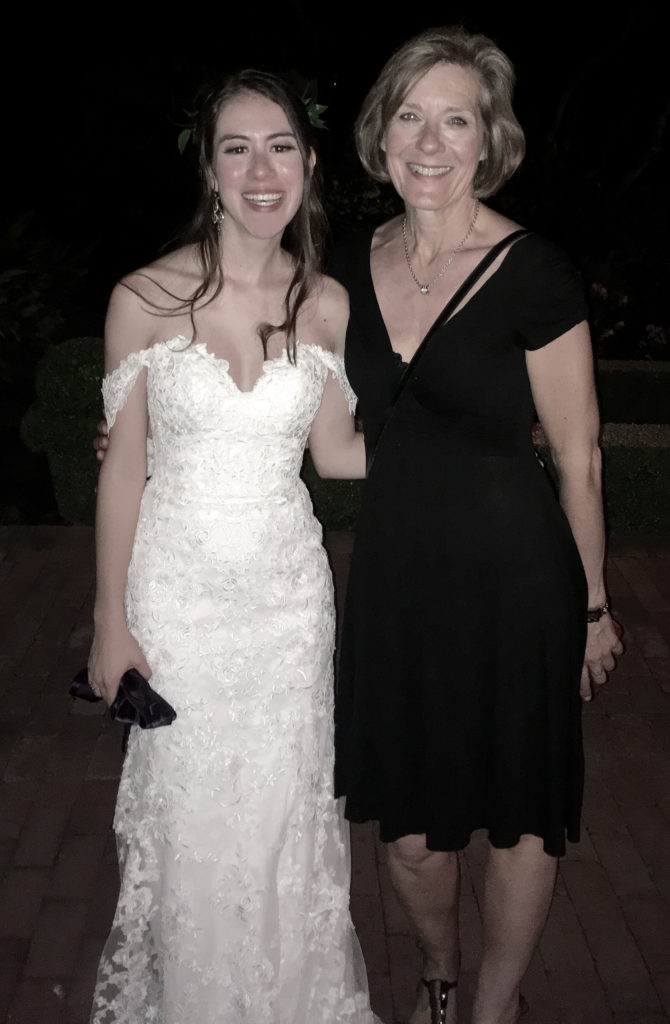 The groom exclaimed, "I LOVE this party – I am staying!" – but everything has to come to an end, eventually… Happy, tired partygoers were safely  shuttled to their hotels by Beau Wine Tours. And everyone agreed with the groom: they all loved this party!
Many happy years together, Victoria and Ryan!
Let us create YOUR unique wedding celebration, too!

<! DL 06/02/12: Added html code for Pinterest Pin It button (appears at the end of each post) > <! DL 06/02/12: Added padding style modifier to the Pinterest html code to align the Pit It button on the page > <! DL 06/02/12: deactivated code by adding two ! in the a and img code lines >