Shirley's and Kevin's wedding celebration was one of the most unusual ones my company, A Day Like No Other, has ever planned. First, we had a full nine DAYS to pull together what was already in place and fill in what was missing. So that was quite a challenge in itself. Then, Shirley and Kevin are totally unconventional, non-conformist personalities. They do things their way! Let me share with you just how unique their wedding vision was.
For their ceremony, they chose one of the most famous San Francisco landmarks, a staple in every tourist guidebook (I'll show you which one in just a moment!) – but for their reception, it was a rustic microbrewery in a gritty part of town. Lots of flowers? Nope. Only a bridal bouquet – and that was anything but standard: teal and turquoise-colored orchids with peacock feathers! A traditional wedding cake? Nah…the two were cutting a pie, yummy and messy! A dignified sit-down dinner for their reception? Forget it! Beer and a taco bar, and lots of fun with all their friends!
So here we go. For their 11 am ceremony, the bride (and Katye, her hair and makeup artist) had to get up literally before sunrise.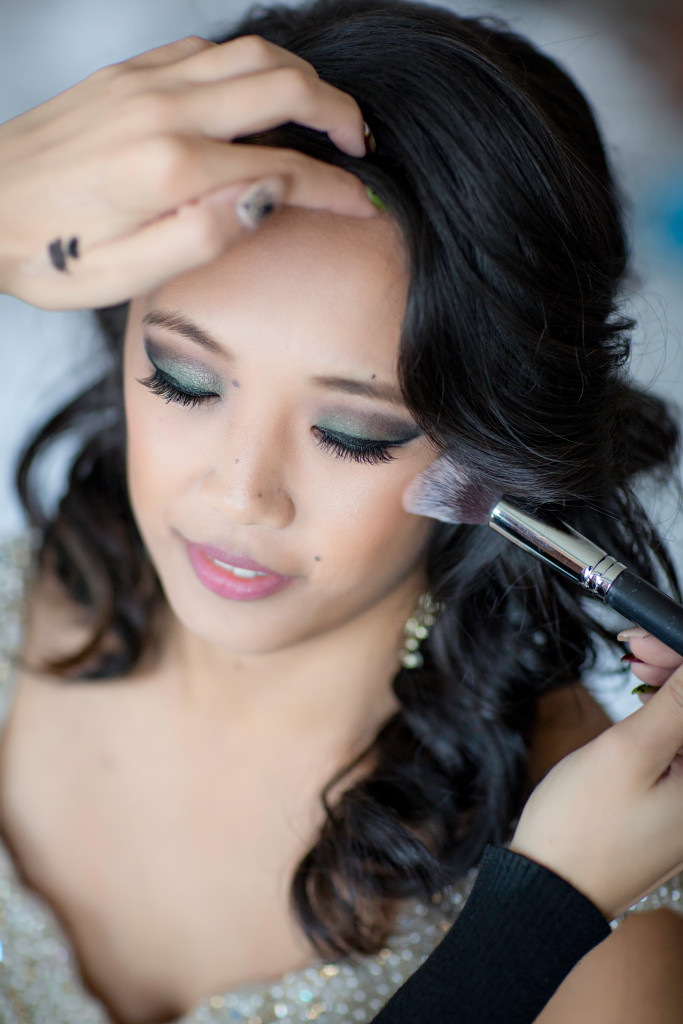 At least the view from their room at the St. Regis Hotel SF was absolutely spectacular!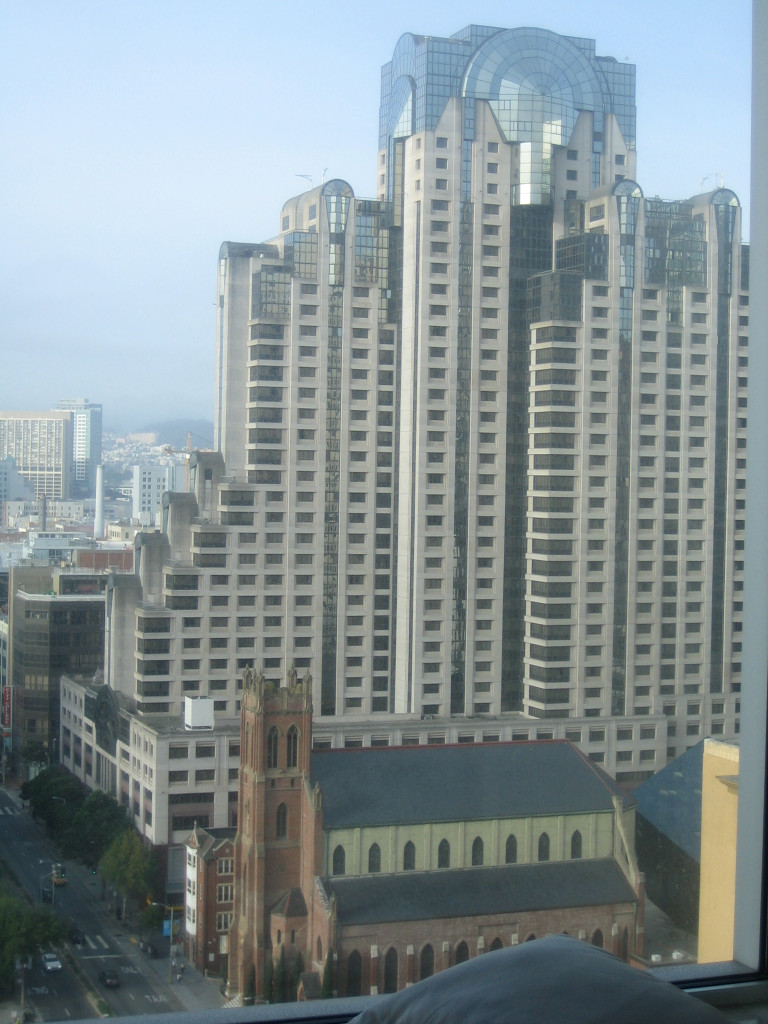 Once hair and makeup were in place, Shirley got in her gorgeous dress: a champagne-colored, pearl and crystal-encrusted gown with quite a train…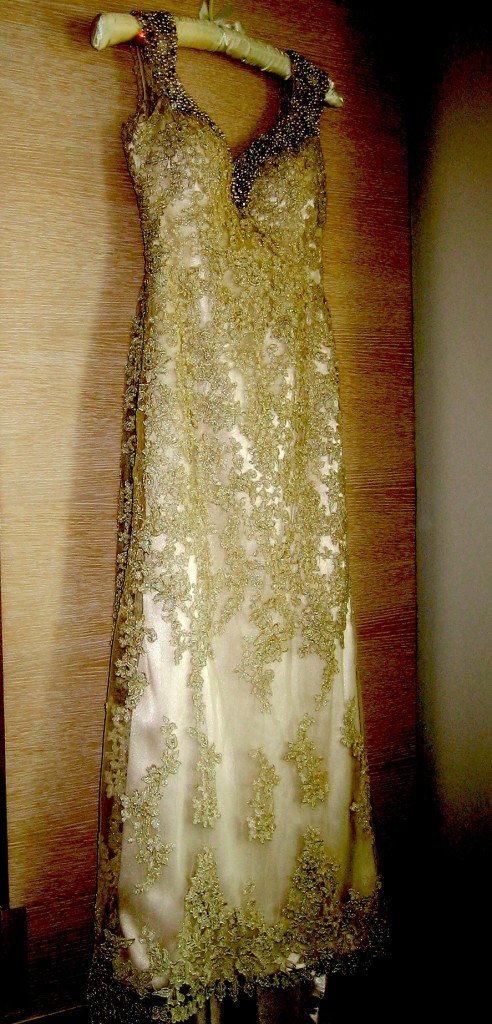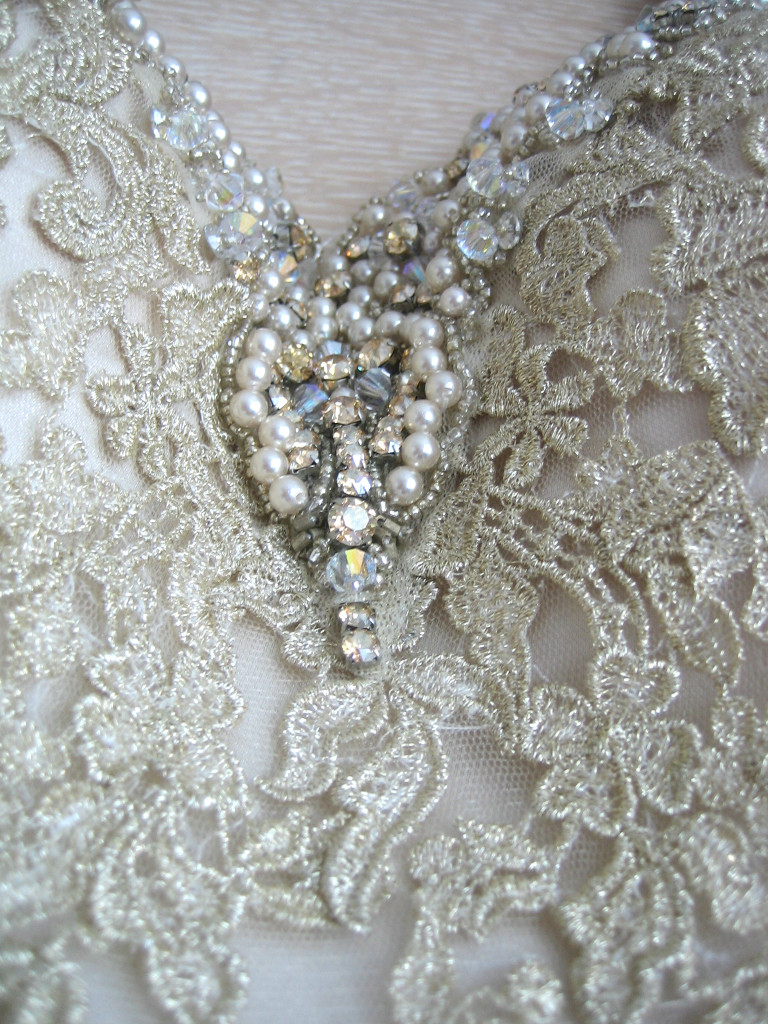 …isn't it spectacular? And her wedding shoes were a perfect match: golden strappy sandals fit for a princess!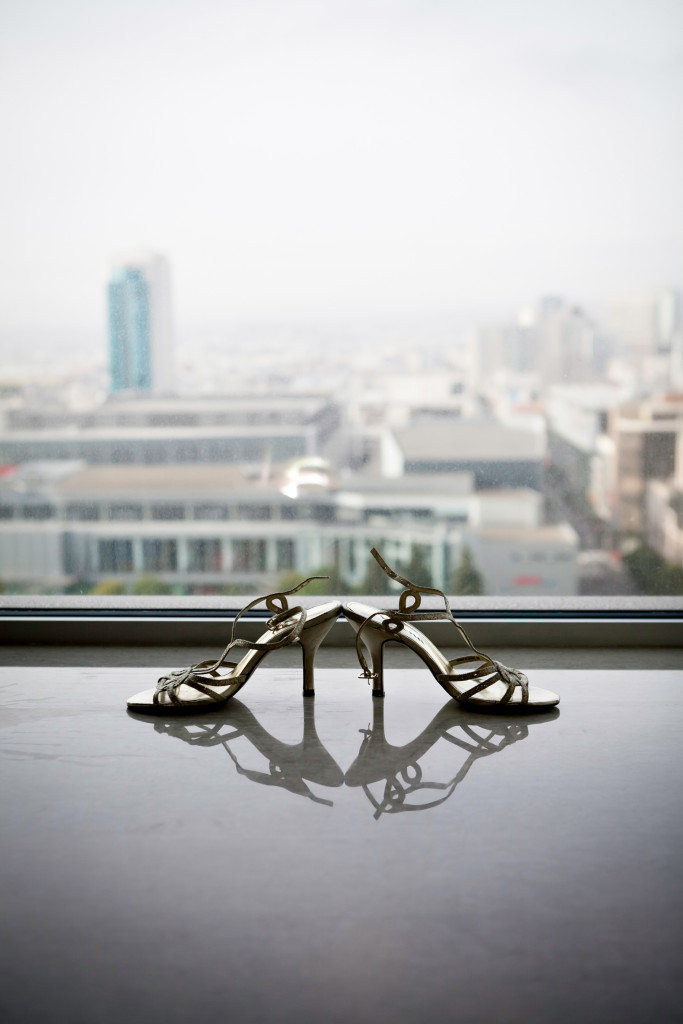 It took the assistance of all  her seven bridesmaids, all in color-coordinated purple dresses, to get the bride dressed: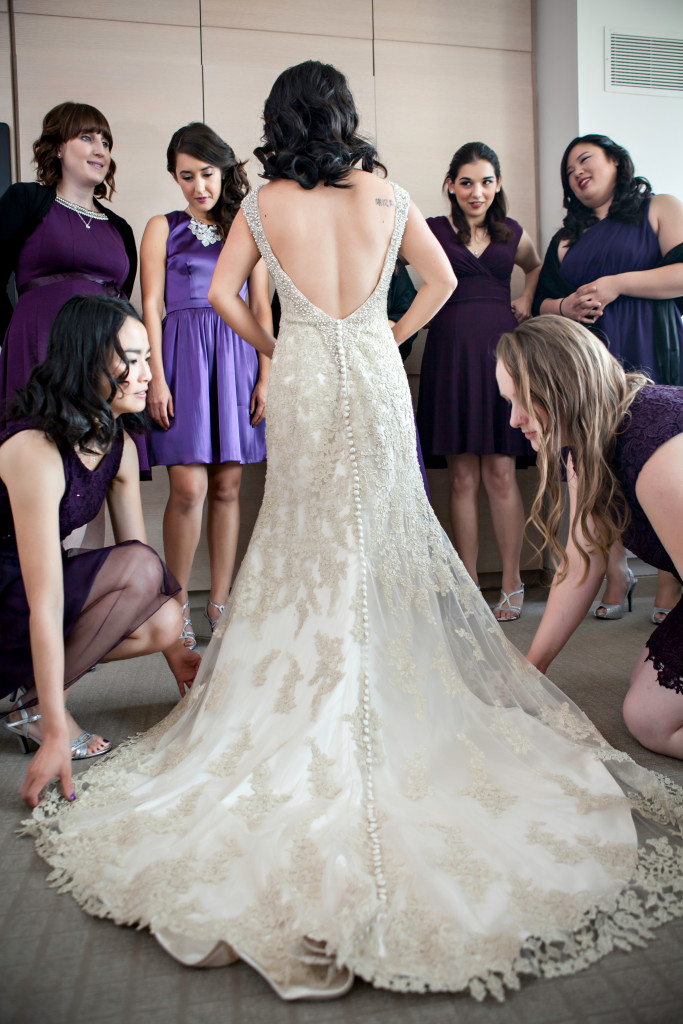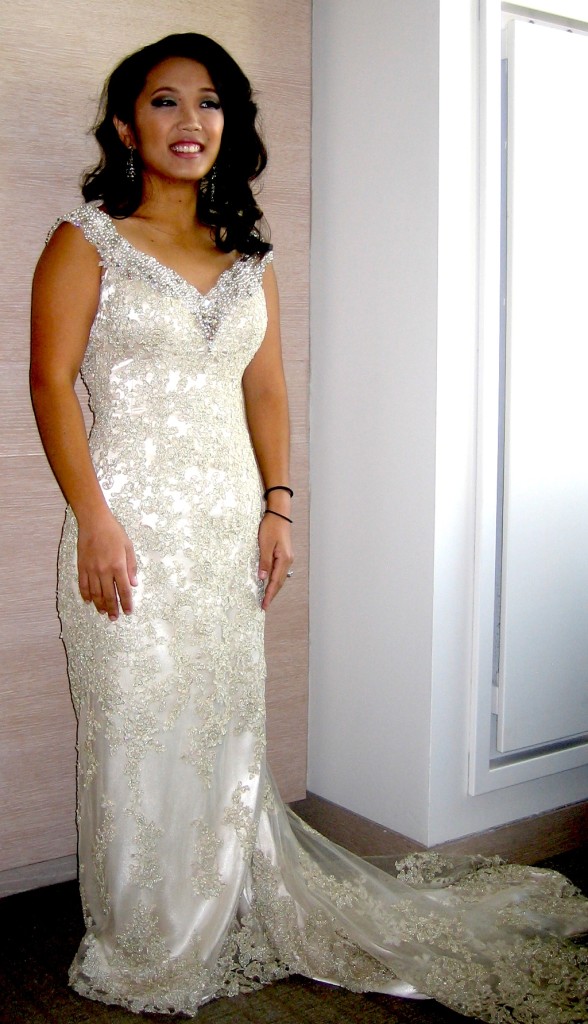 Here she is in all her finery! What's missing? That glamorous cascading bouquet by Bella Fiora: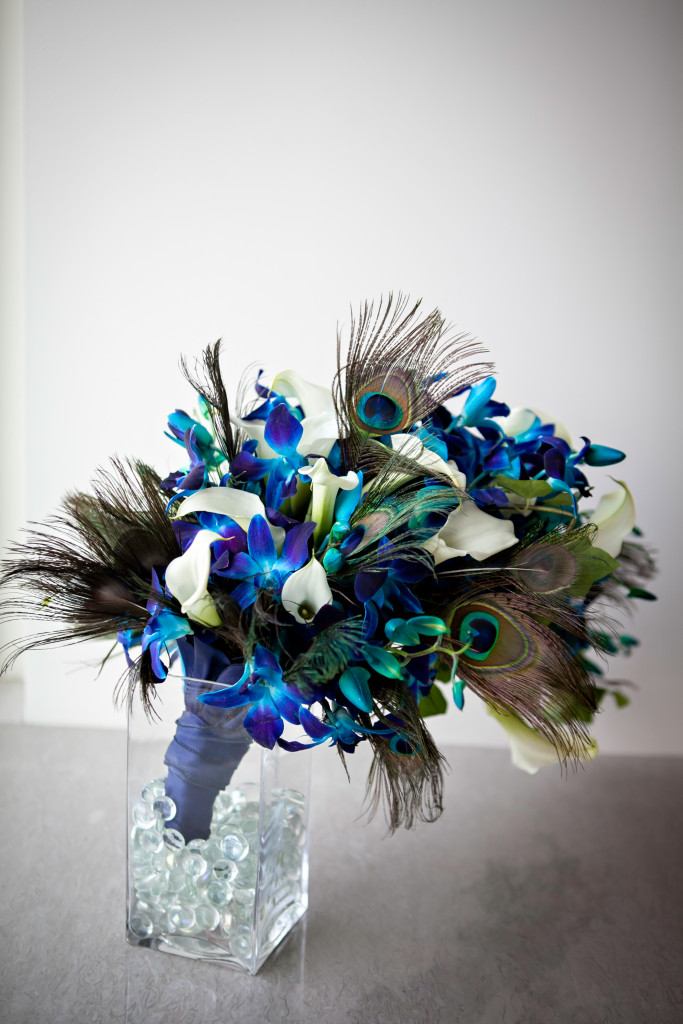 … and now Shirley is ready to go meet her groom Kevin for their First Look at the famous Palace of Fine Arts,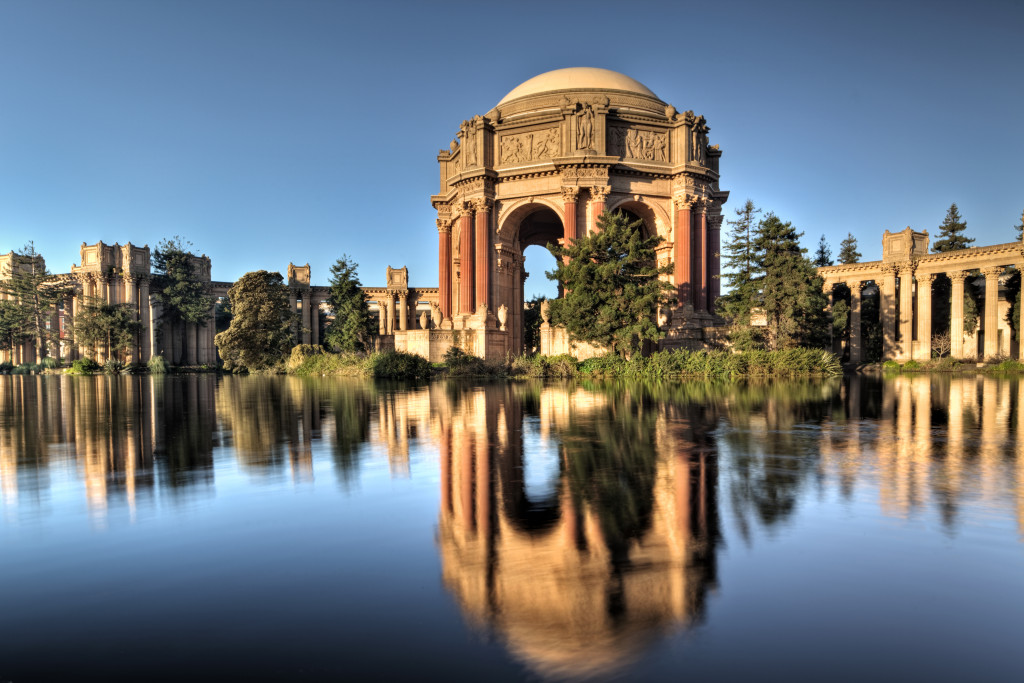 – a Roman-ruin-style edifice that was built by none less than Bernard Maybeck for the Panama-Pacific World Exposition in 1915 as a monument to the survival and vibrancy of the City of San Francisco that had been devastated by a horrible earthquake and raging fires in 1906. The setup for the couple's great moment had been provided by YPR – and so everything was ready and in place for them.
The ceremony took place under the Rotunda: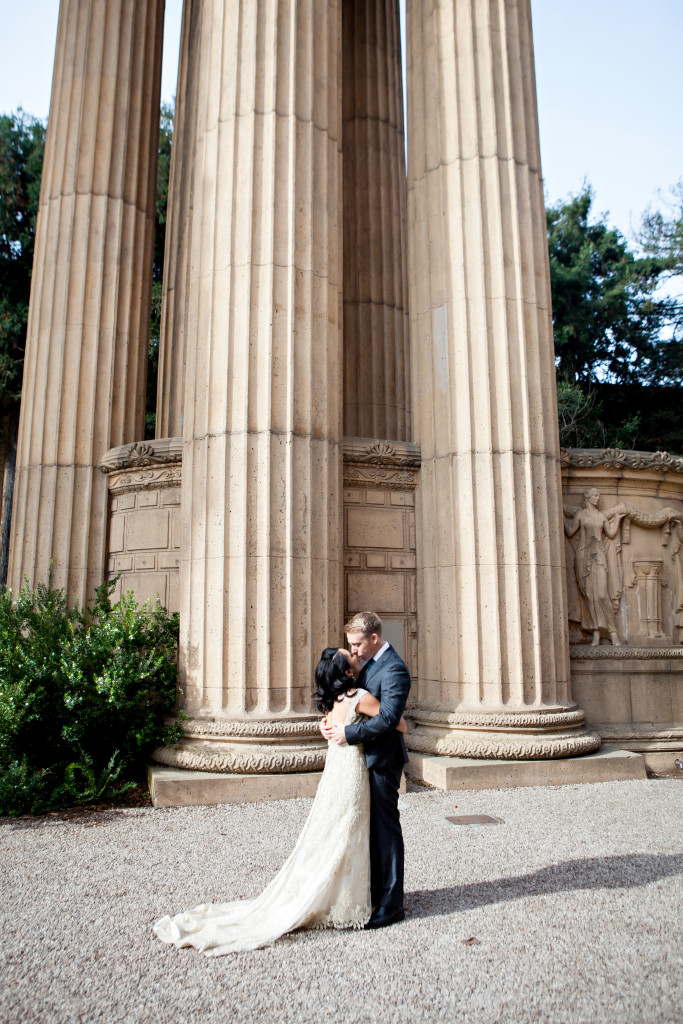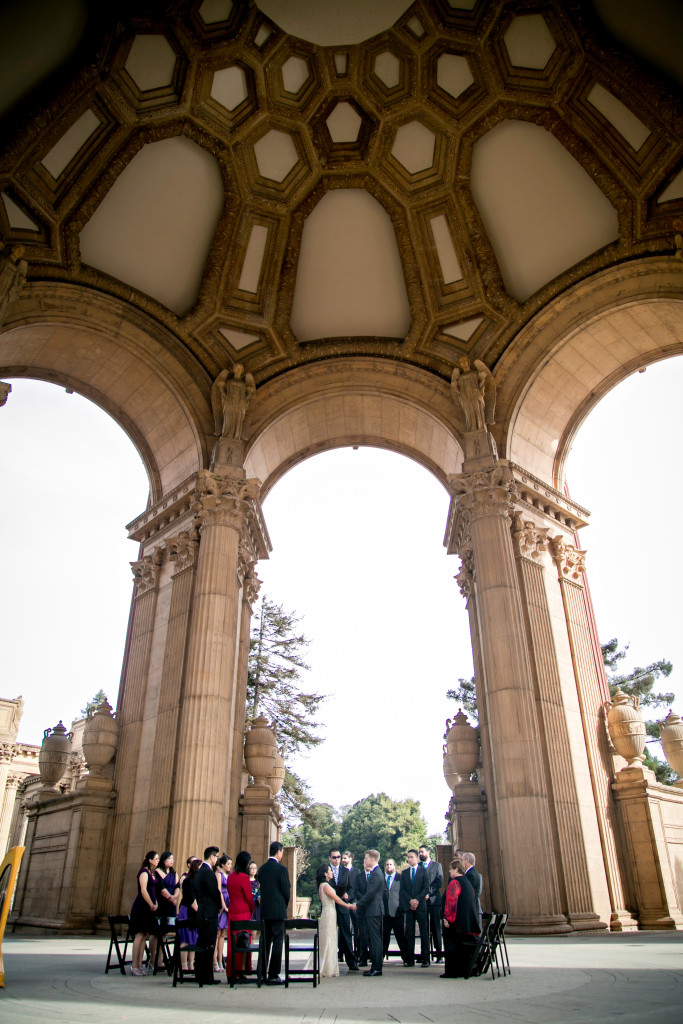 … with only parents and siblings as guests, and with the couple's closest friends as their attendants. Again, Shirley and Kevin defied convention: they had a total of fourteen attendants but only five guests, all seated around the Bride and Groom in a circle of love and closeness. A longtime friend of the couple officiated a ceremony that could not have been more personal, in a setting that could not have been more spectacular. Harpist Erica Messer accompanied the ceremony on her instrument and sang for them, and everyone was moved to tears.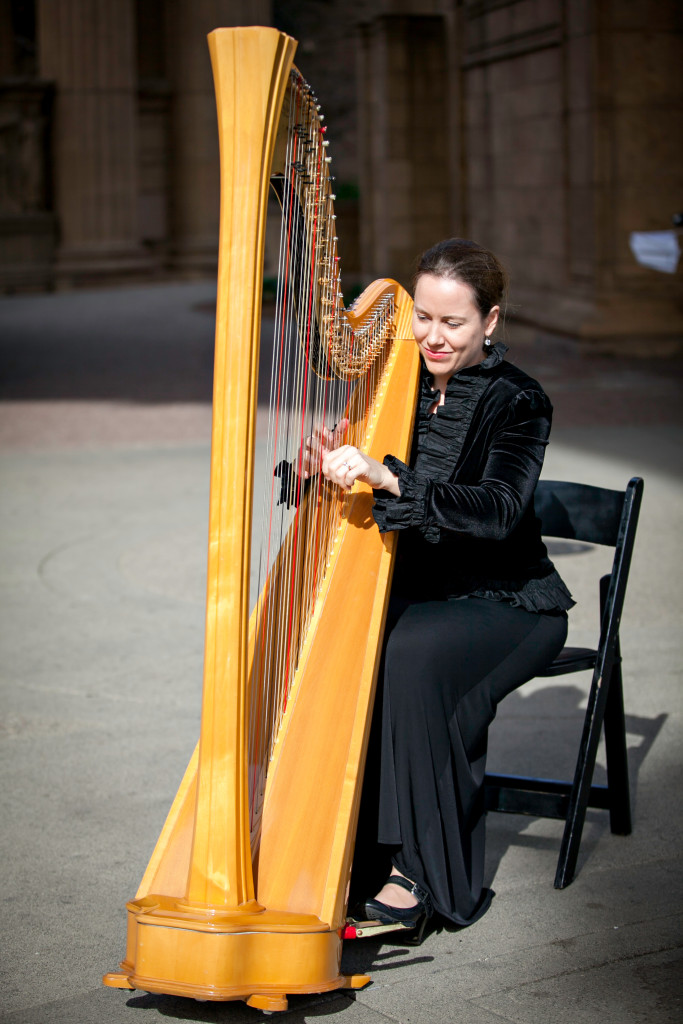 Just married!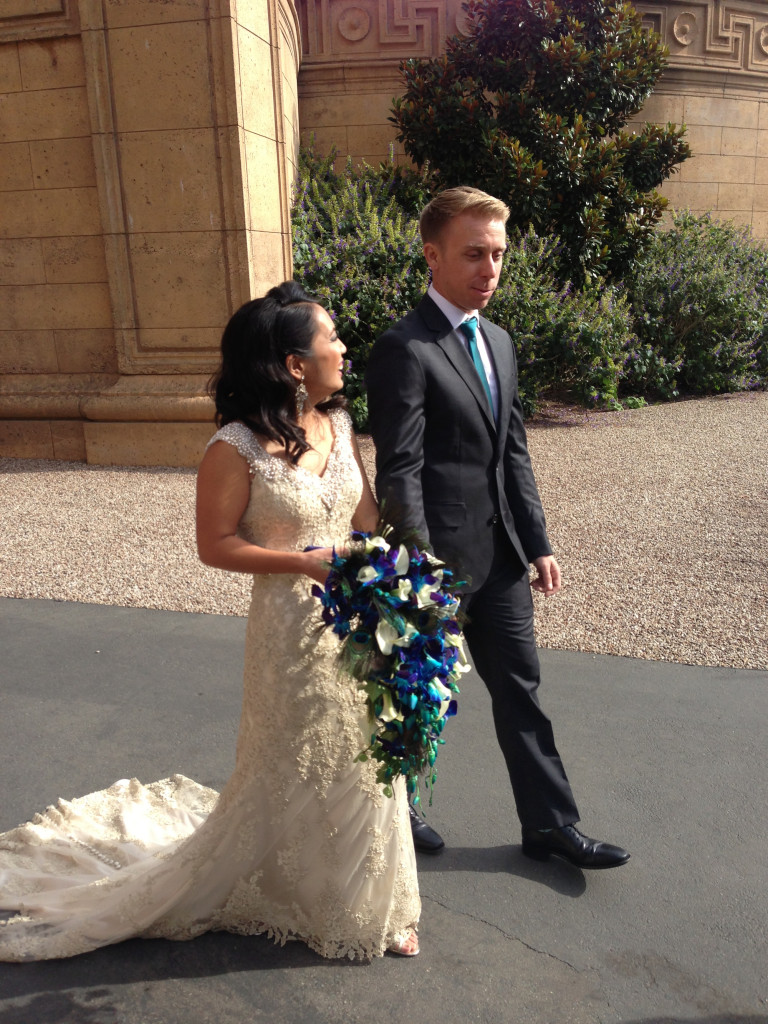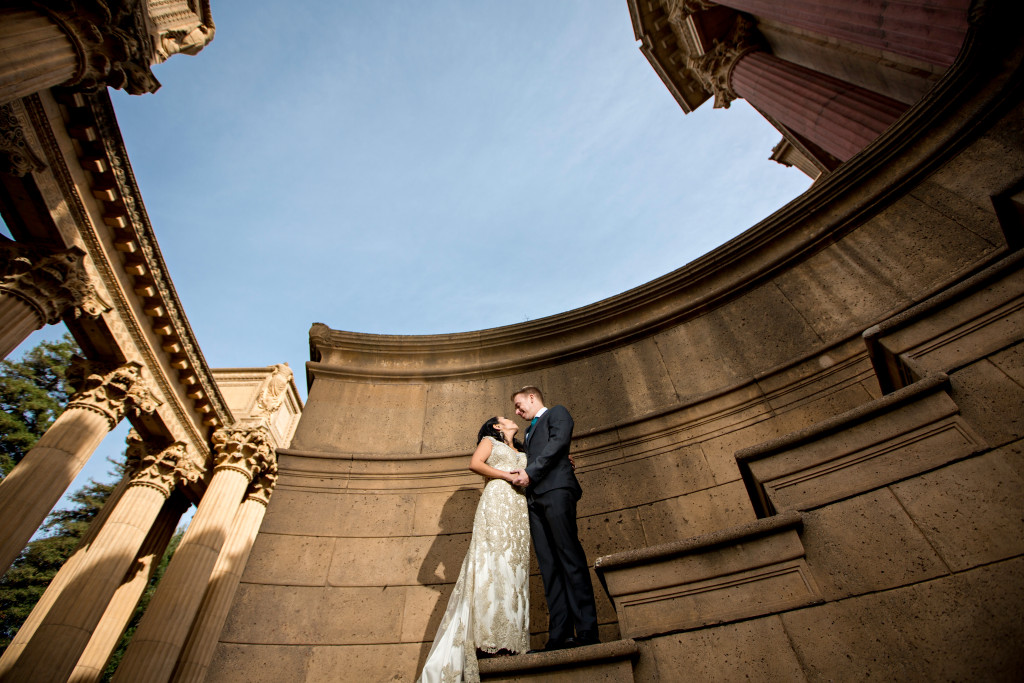 Then, of course, it was photo time with Huy Pham and his team – first at the Palace of Fine Arts,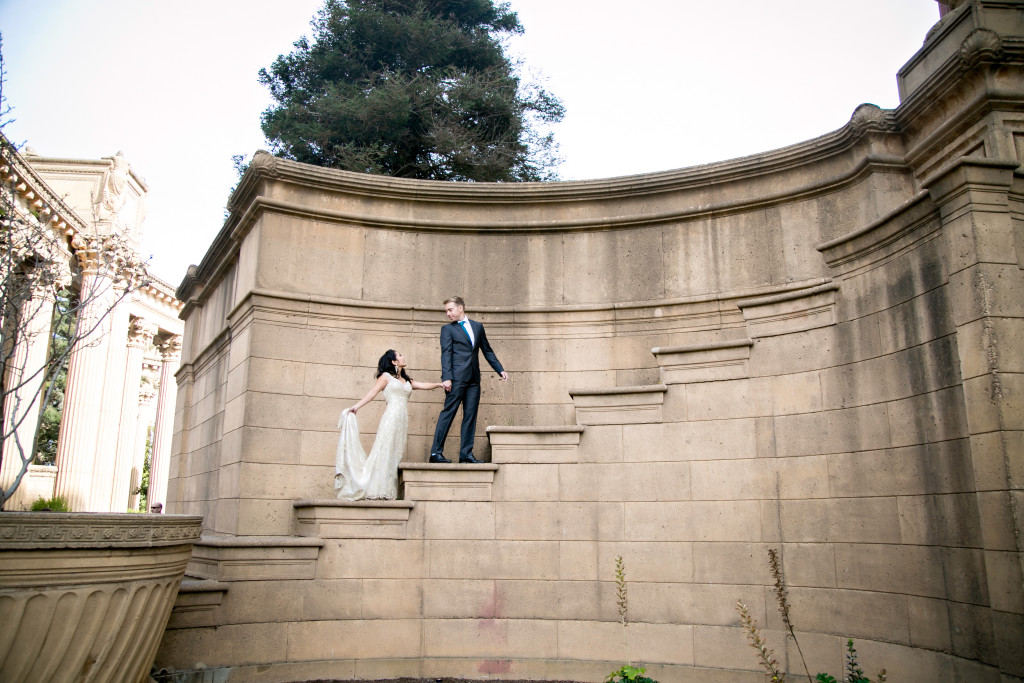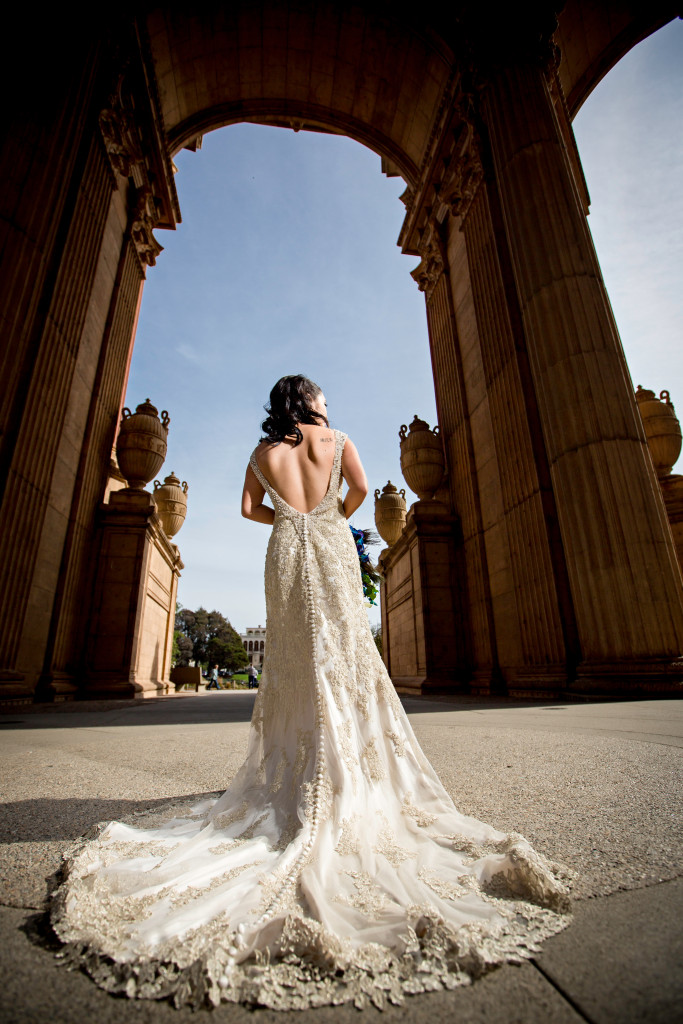 then on nearby Crissy Field close to the Golden Gate Bridge, with an executive bus by Sonoma Sterling Limousine taking everyone around town: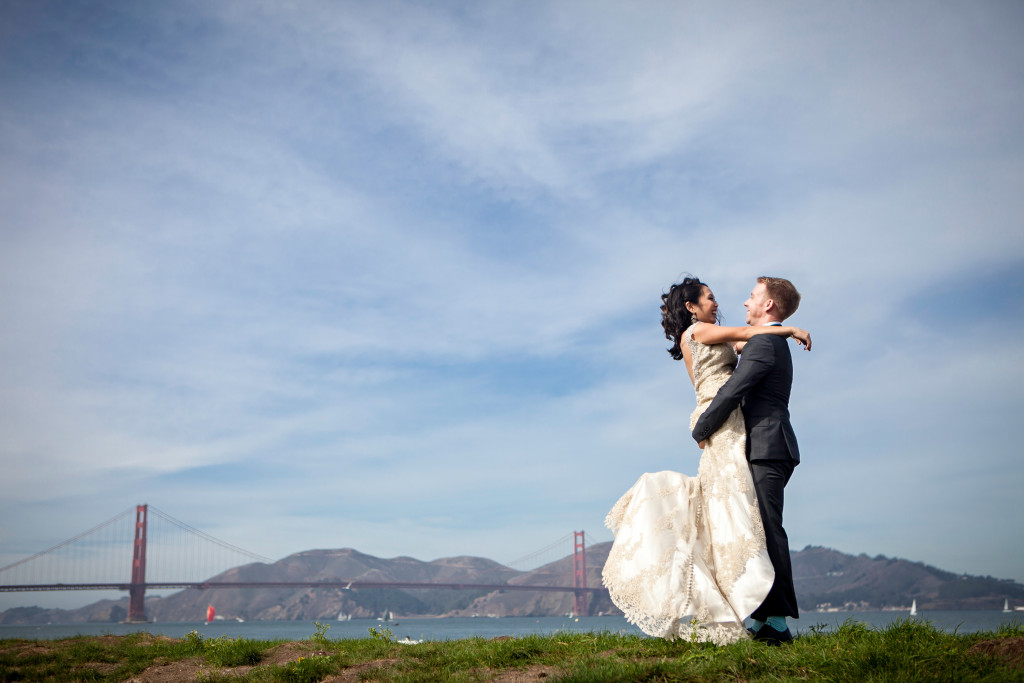 … to the Sutro Bath ruins…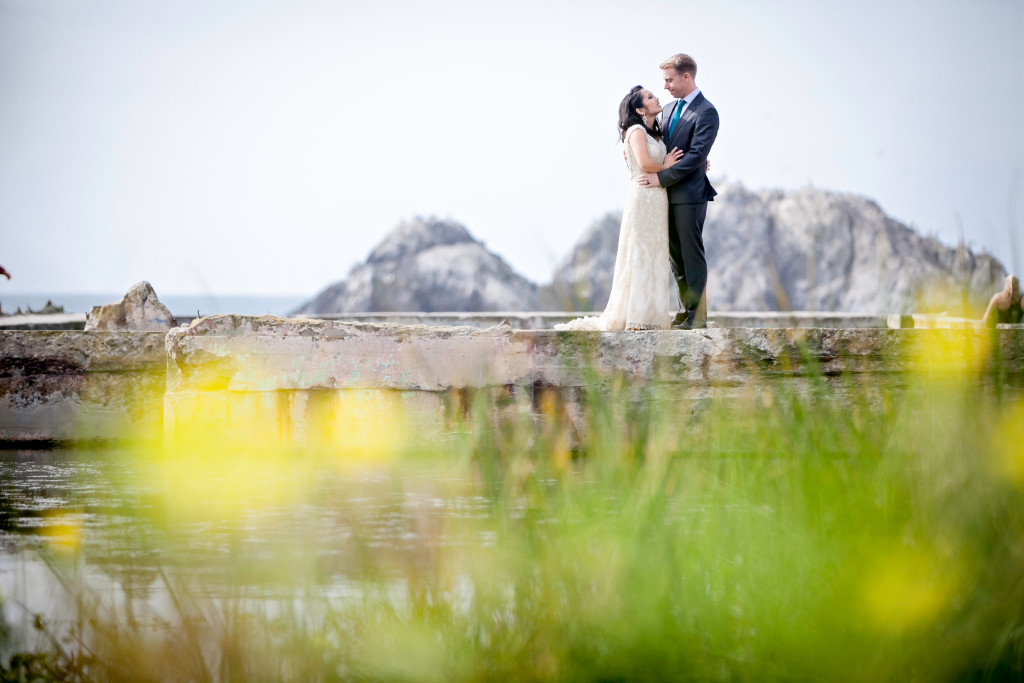 … and to the Northern Waterfront: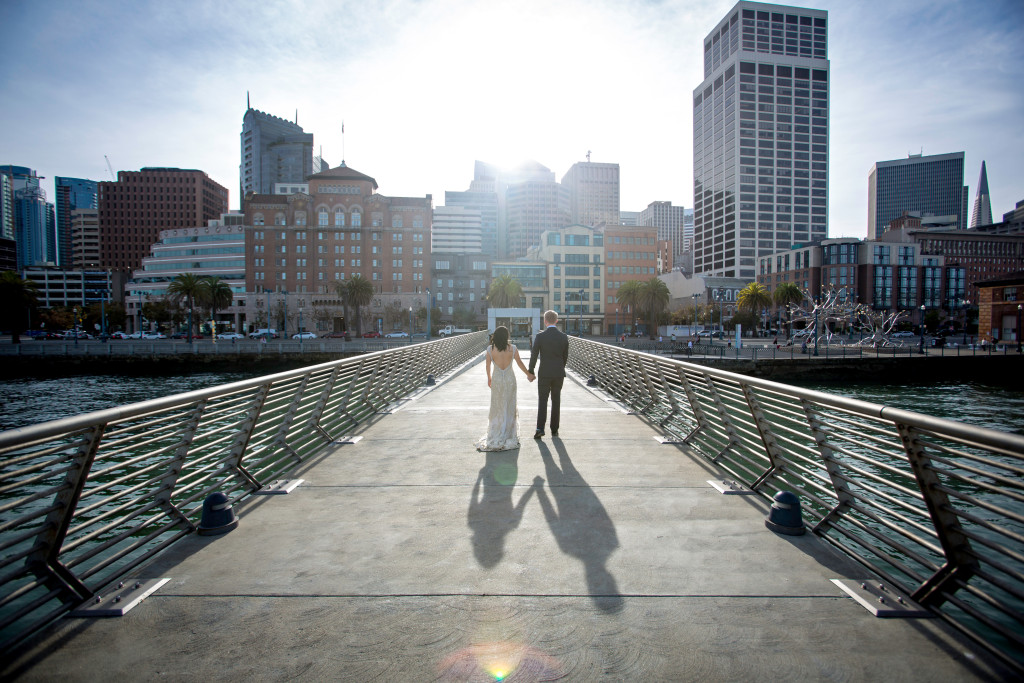 Meanwhile, reception preparations were under way at Triple Voodoo Brewery: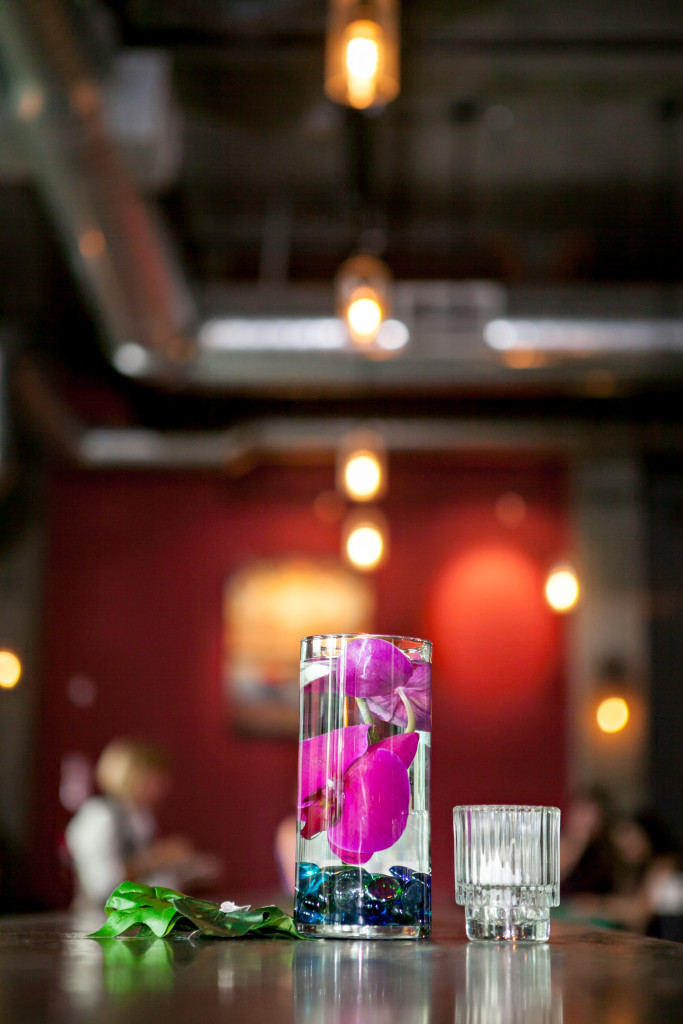 … where wine and champagne had been added to the regular offerings of a multitude of specialty beers, in recognition of this very special occasion.
A welcome table – in the couple's bold wedding colors of teal and purple – displayed their vows for all the reception guests who hadn't been at the ceremony, and a dessert buffet…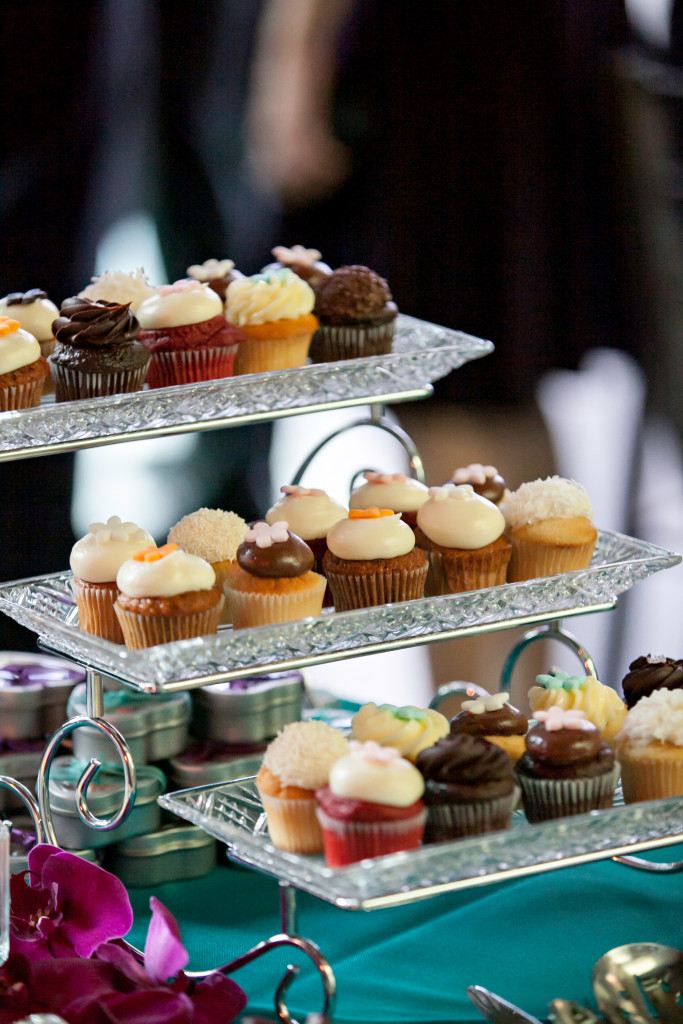 … with pies and cupcakes stood in for the standard wedding cake. Wedding favors – playing along the teal-and-purple color scheme – were set out for the guests: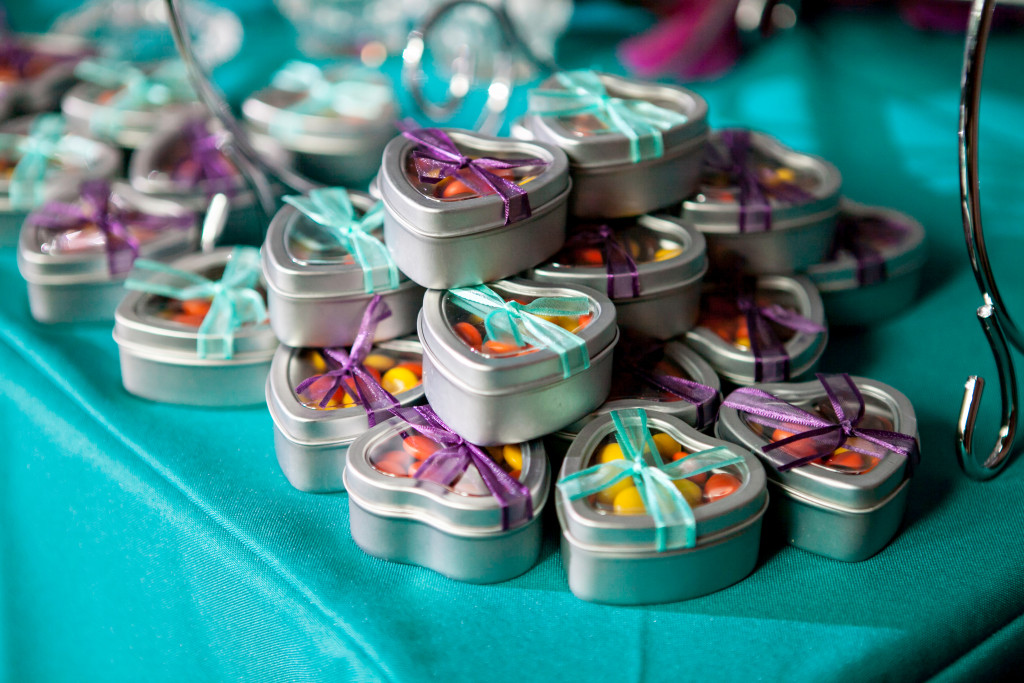 Here are the newlyweds, happily toasting –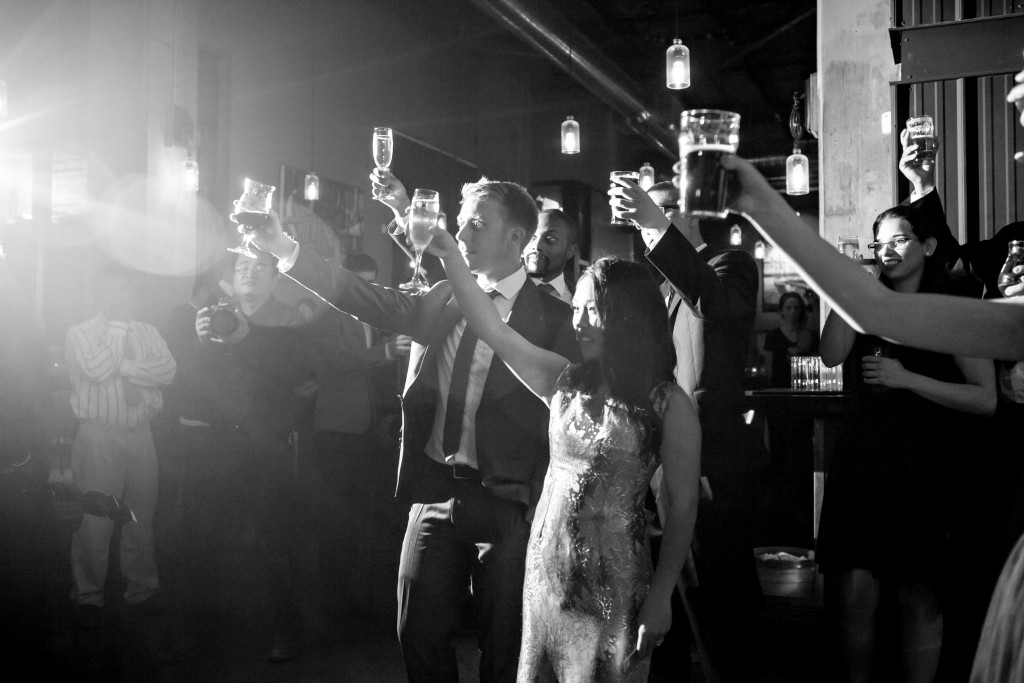 They are truly a fun couple! Everyone had a blast at their relaxed beer-and-taco dinner (OF COURSE without seating assignments!) followed by a wild dance party to the tunes of DJ Kevin Combs of Elite Entertainment – with the DJ enthusiastically singing along! The energy was really contagious, and guests only took a break for the bouquet toss (yes, the bride did toss that huge bouquet!), garter toss, and cake cutting (or rather: finger-licking pie-cutting!)
And for those who preferred cupcakes over pie, there were dozens and dozens of cute mini cupcakes from Kara's!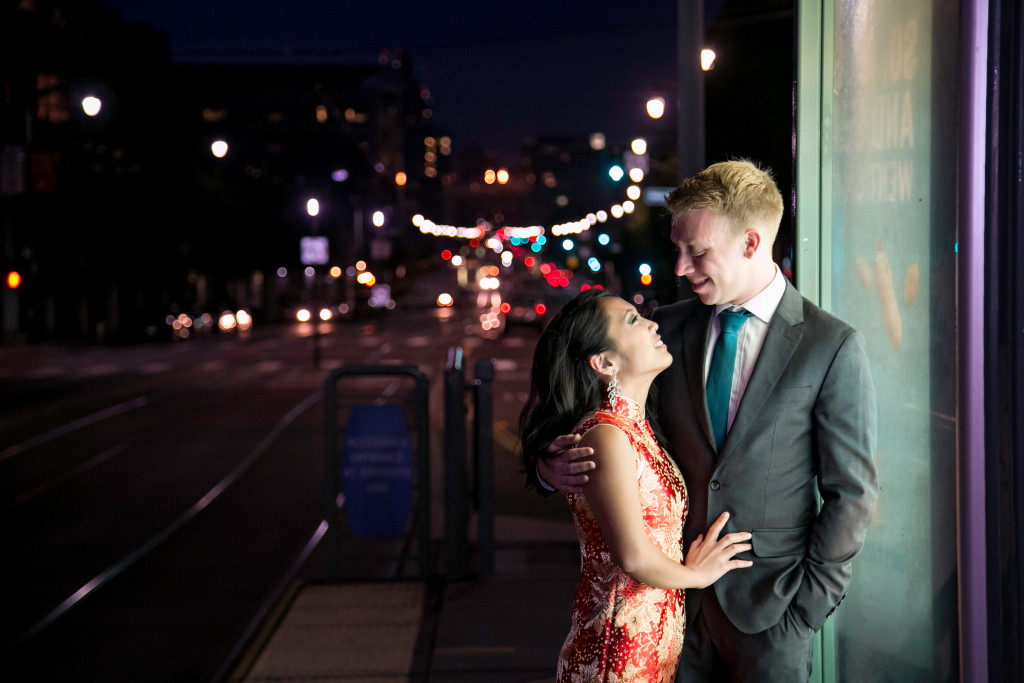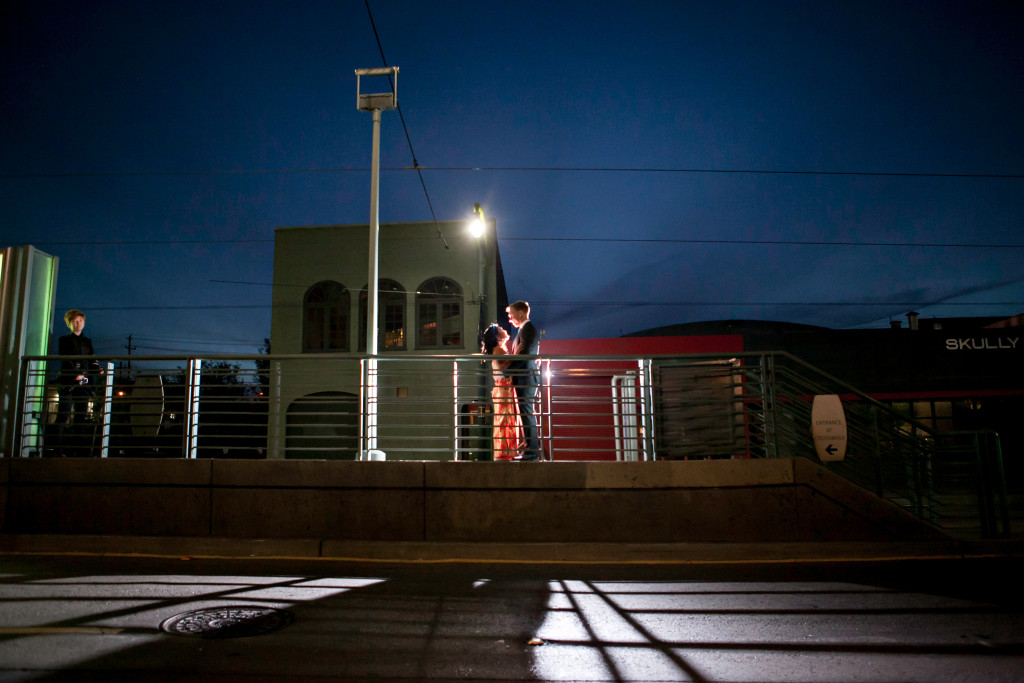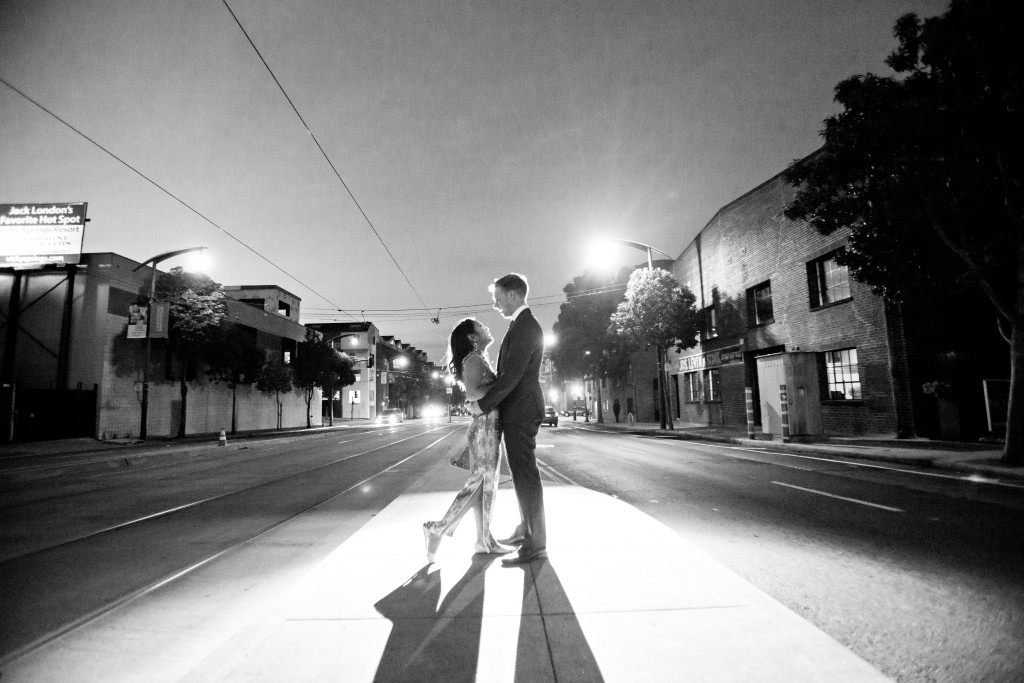 What an incredible night… and at the end, the two were whisked away to their official First Night at the St. Regis in a black Escalade from City Express Limousine Services.

Everyone had a great time – and the newlyweds were just tired and happy! Congratulation, Shirley and Kevin, and many happy (and fun!) years together!

<! DL 06/02/12: Added html code for Pinterest Pin It button (appears at the end of each post) > <! DL 06/02/12: Added padding style modifier to the Pinterest html code to align the Pit It button on the page > <! DL 06/02/12: deactivated code by adding two ! in the a and img code lines >