After seven years together and a full year of planning and do-it-yourself projects, Pam's and John's dream finally came true: Wedding Day! I am so happy they allowed my company, A Day Like No Other, to accompany their journey from first ideas to ceremony and celebration, from preliminary sketches to planning memos and vendor sourcing to final timelines.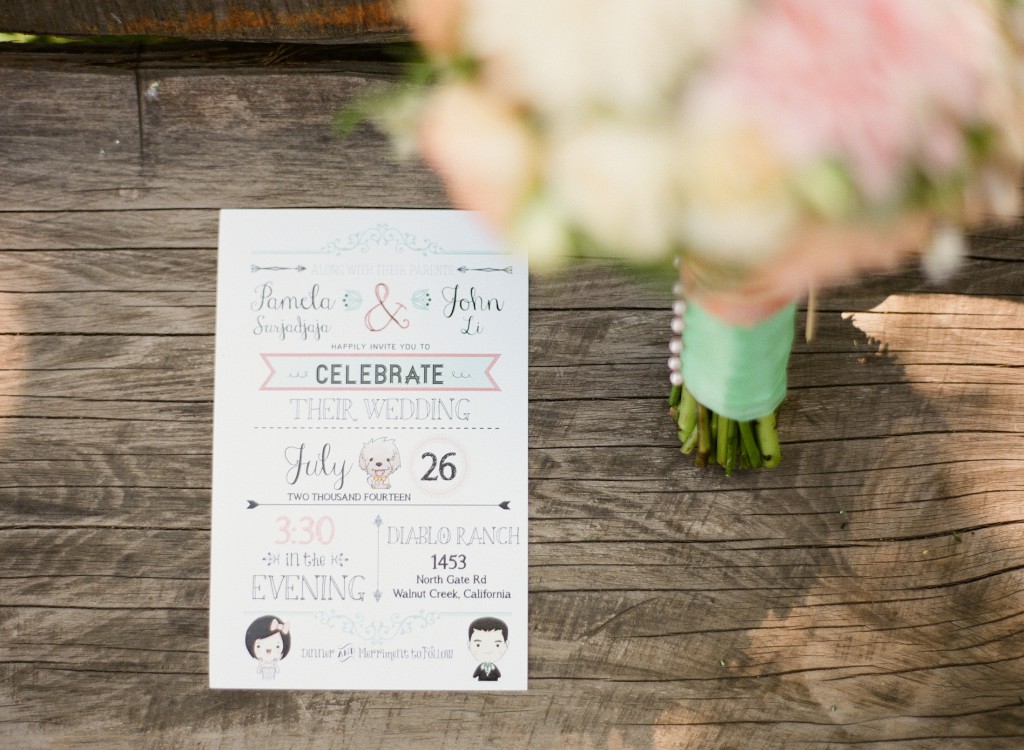 From our very first planning and brainstorming session on, one thing was clear: this wedding would be a big fun affair. Both Pam and John are fun-loving, quirky personalities who don't care a bit for convention, but very much for their families – all just as upbeat and fun-loving as they themselves. There would be lots of kids in the wedding, and of course their own "baby" (or rather: fur baby) Cody. So what emerged was the idea of a carnival-themed wedding on a dog-friendly farm. Now, that's definitely not your "run-of-the-mill wedding!" Far from it… what else? Lots of DIY projects – hand-crocheted boxes, centerpiece decor, and even little birdies for the wedding cake. Handmade paper flowers for the centerpieces. A color scheme of nostalgically muted, slightly faded pastel colors, mainly mint and peach and a dusty rose. And no conventional catering, please!
Look what we put together:
Our venue: Diablo Ranch, a working ranch at more than 1,000 ft of altitude high up on Mount Diablo in the San Francisco East Bay, with miles and miles of views…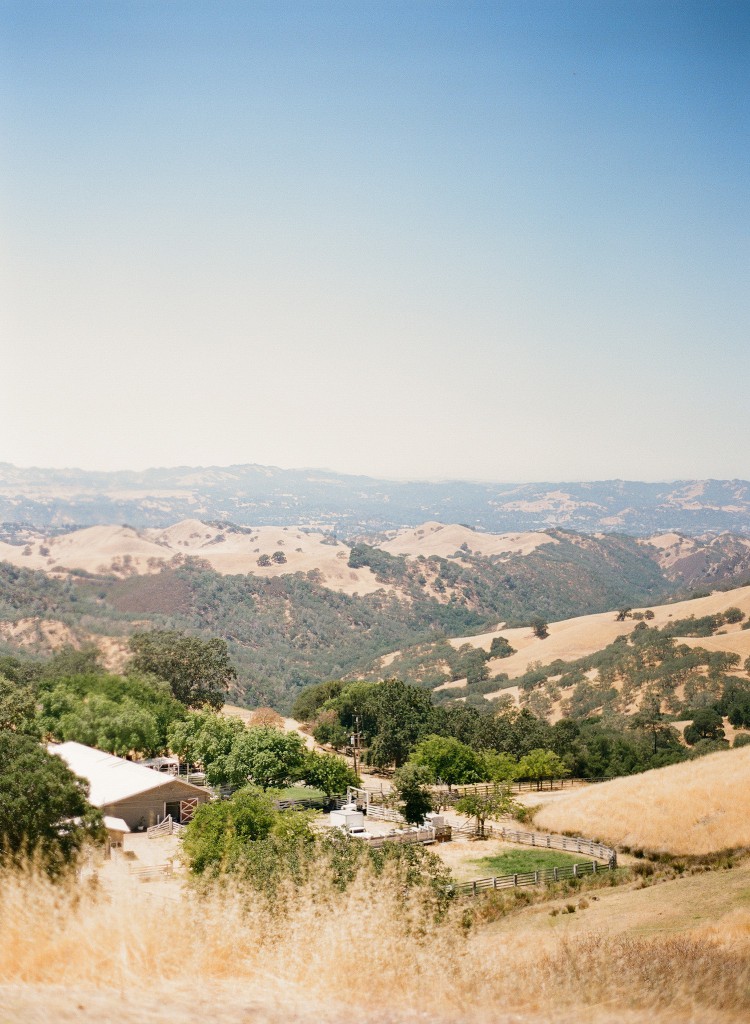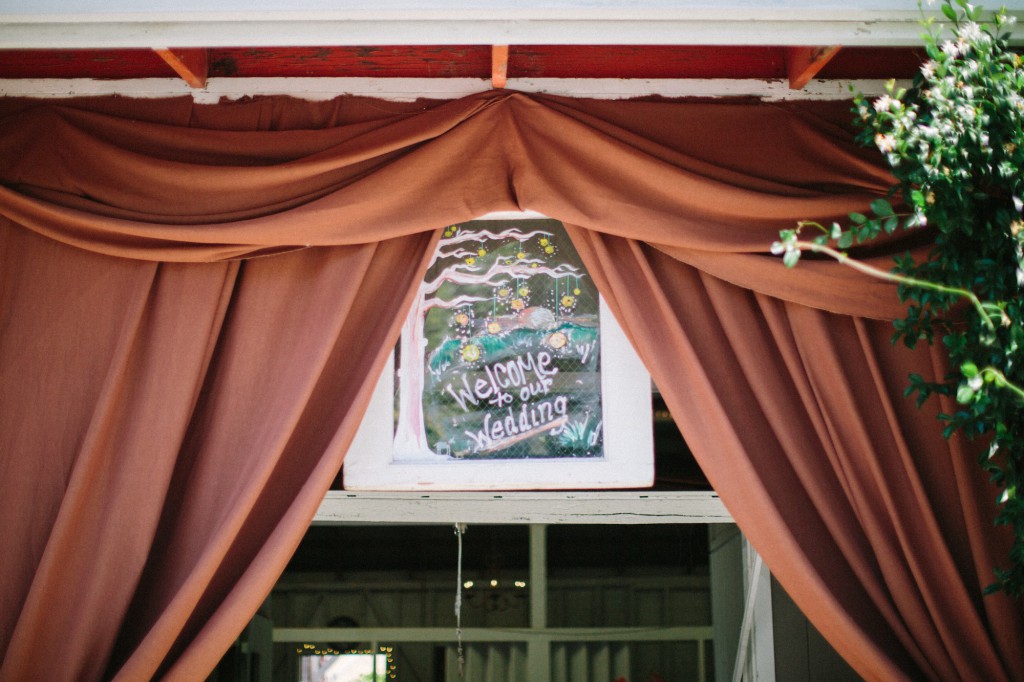 … and a romantic farmhouse with a shady courtyard…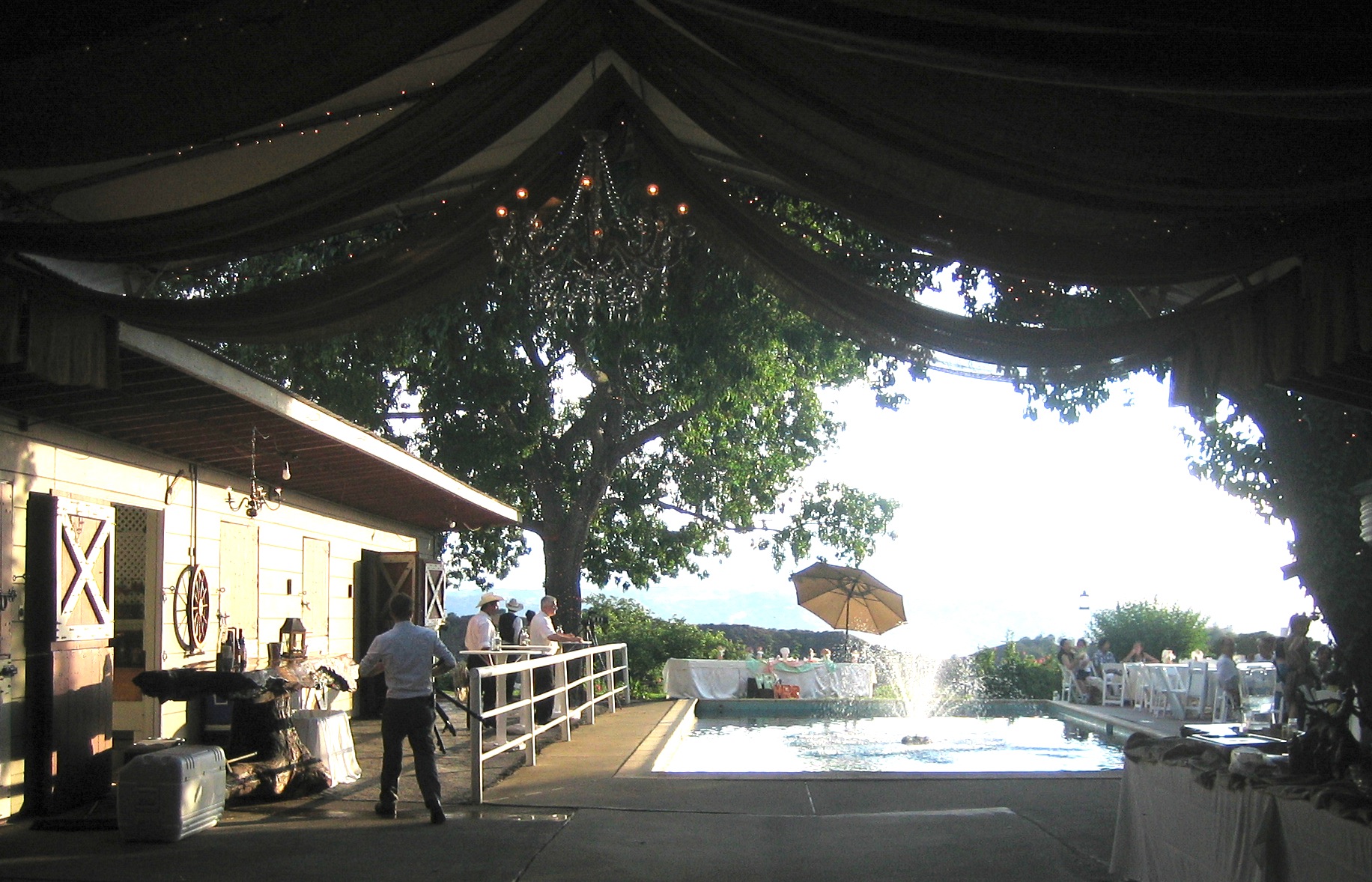 … and real farm animals…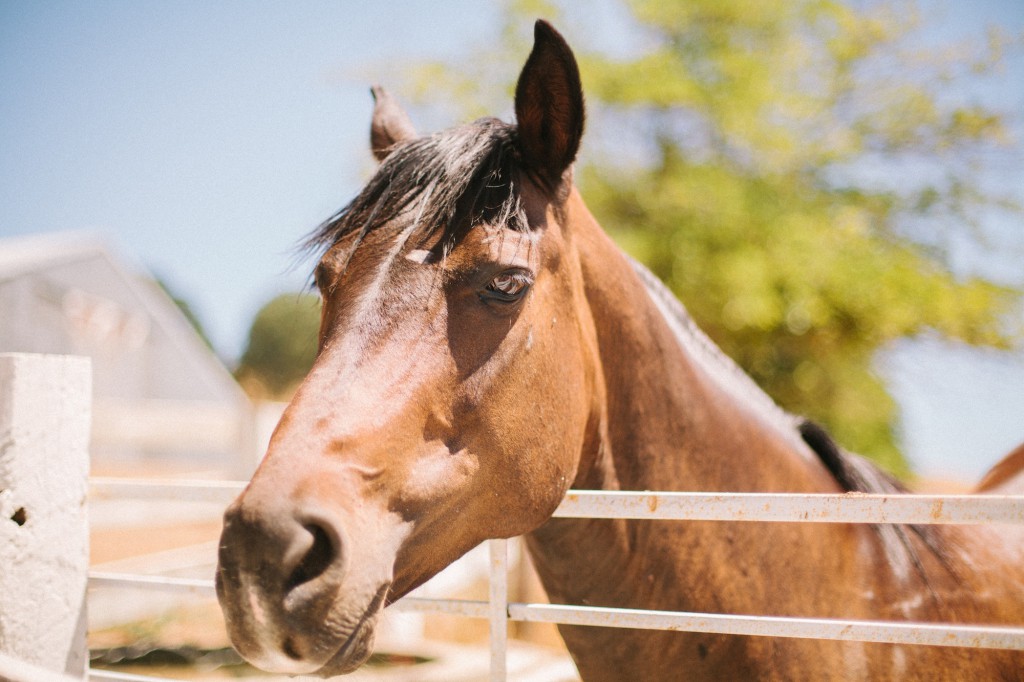 … and a beautiful pool for poolside dining: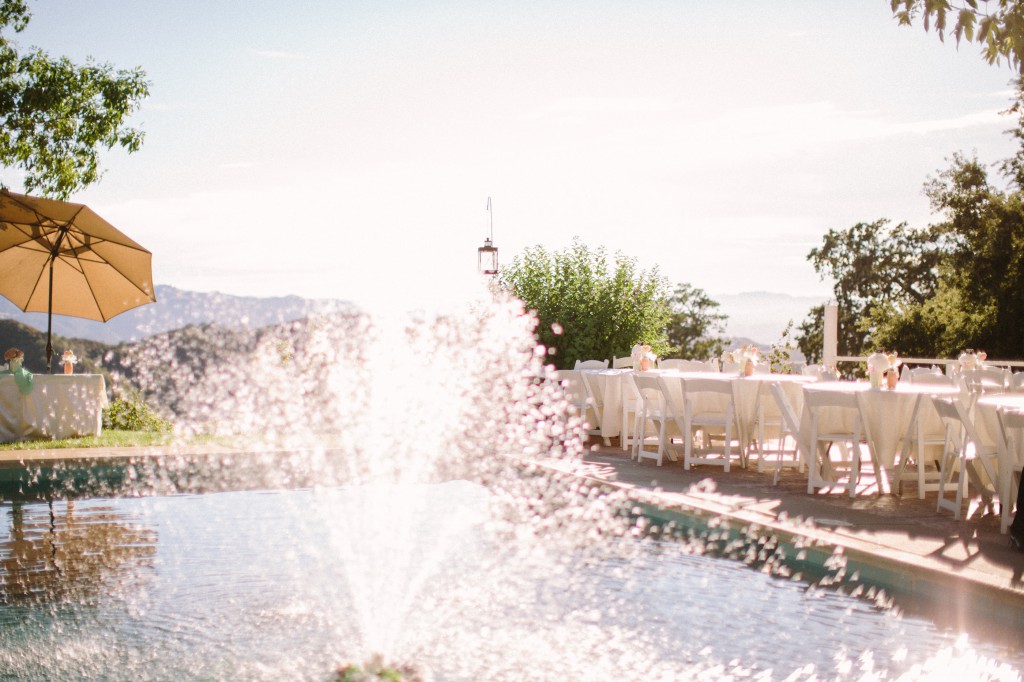 On wedding day, we were all tempted to jump in – with temperatures soaring to more than 100 degrees!
The bride (already in full hair and make-up by Nini's Epiphany) and her bridesmaids were getting ready in a cool tack room…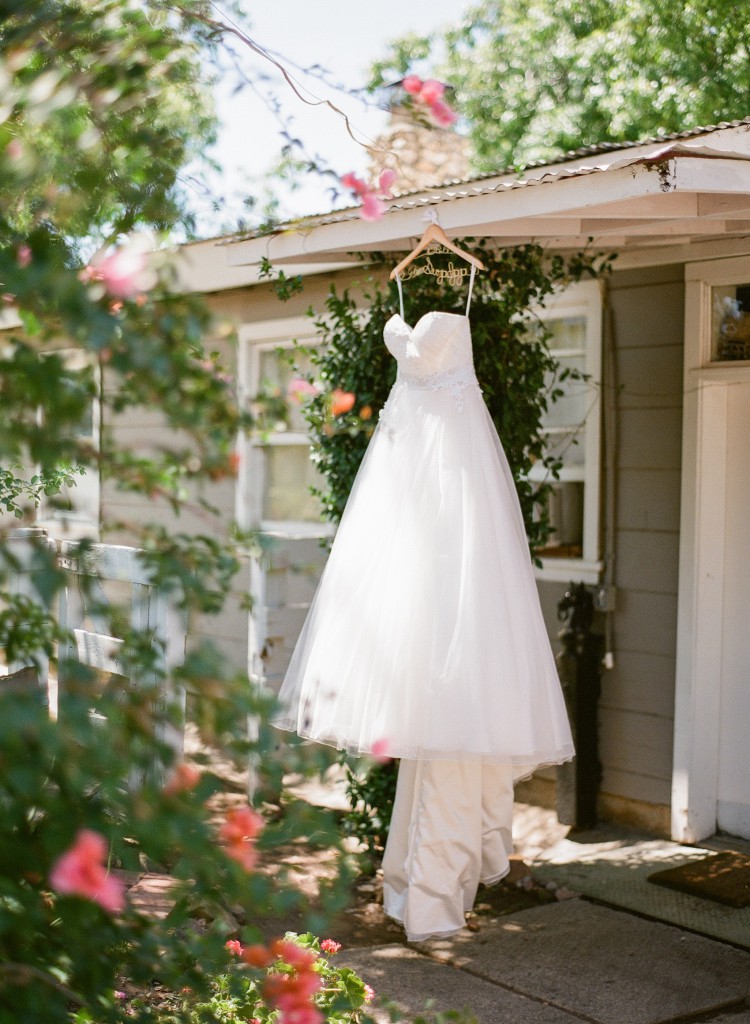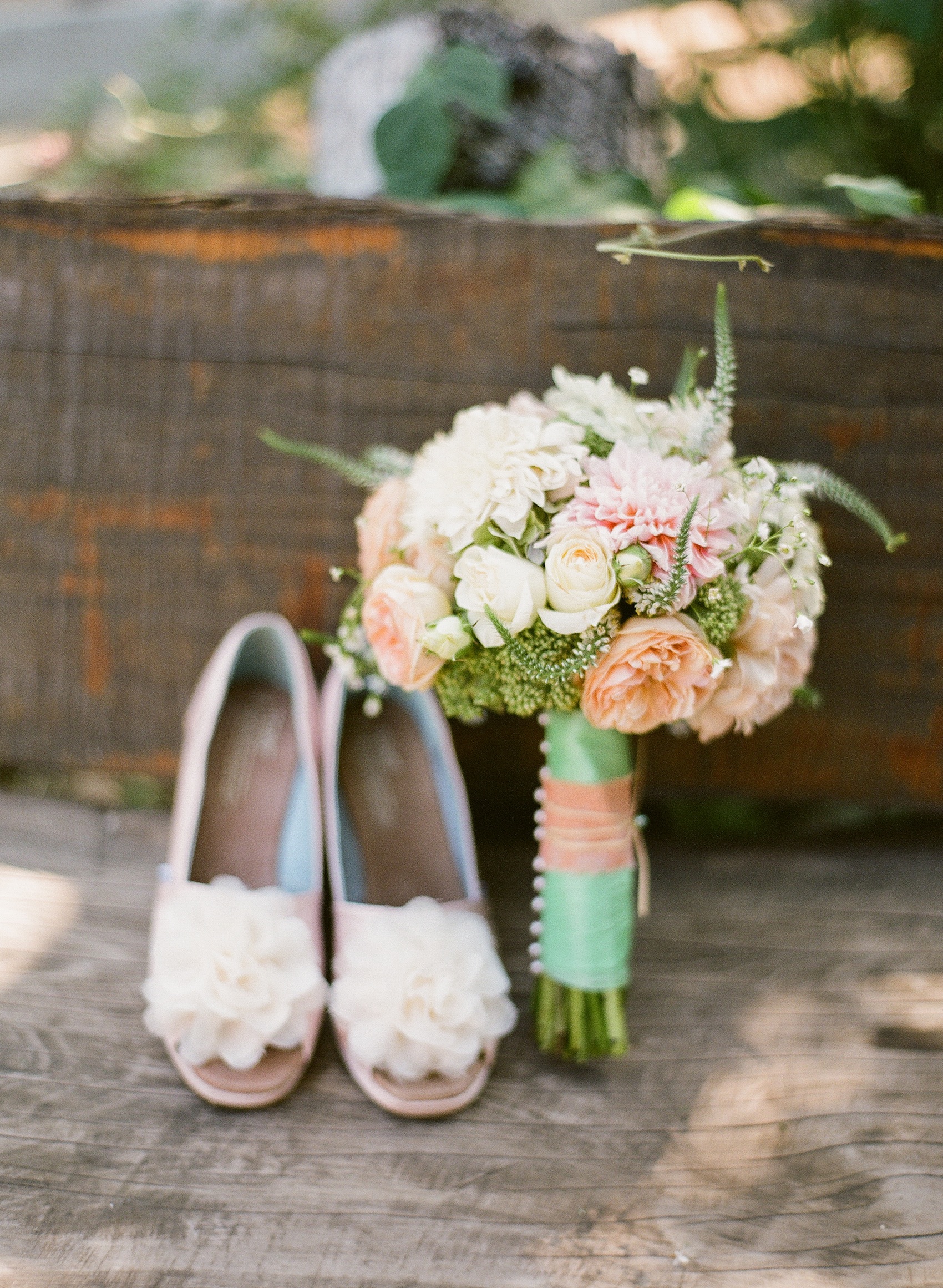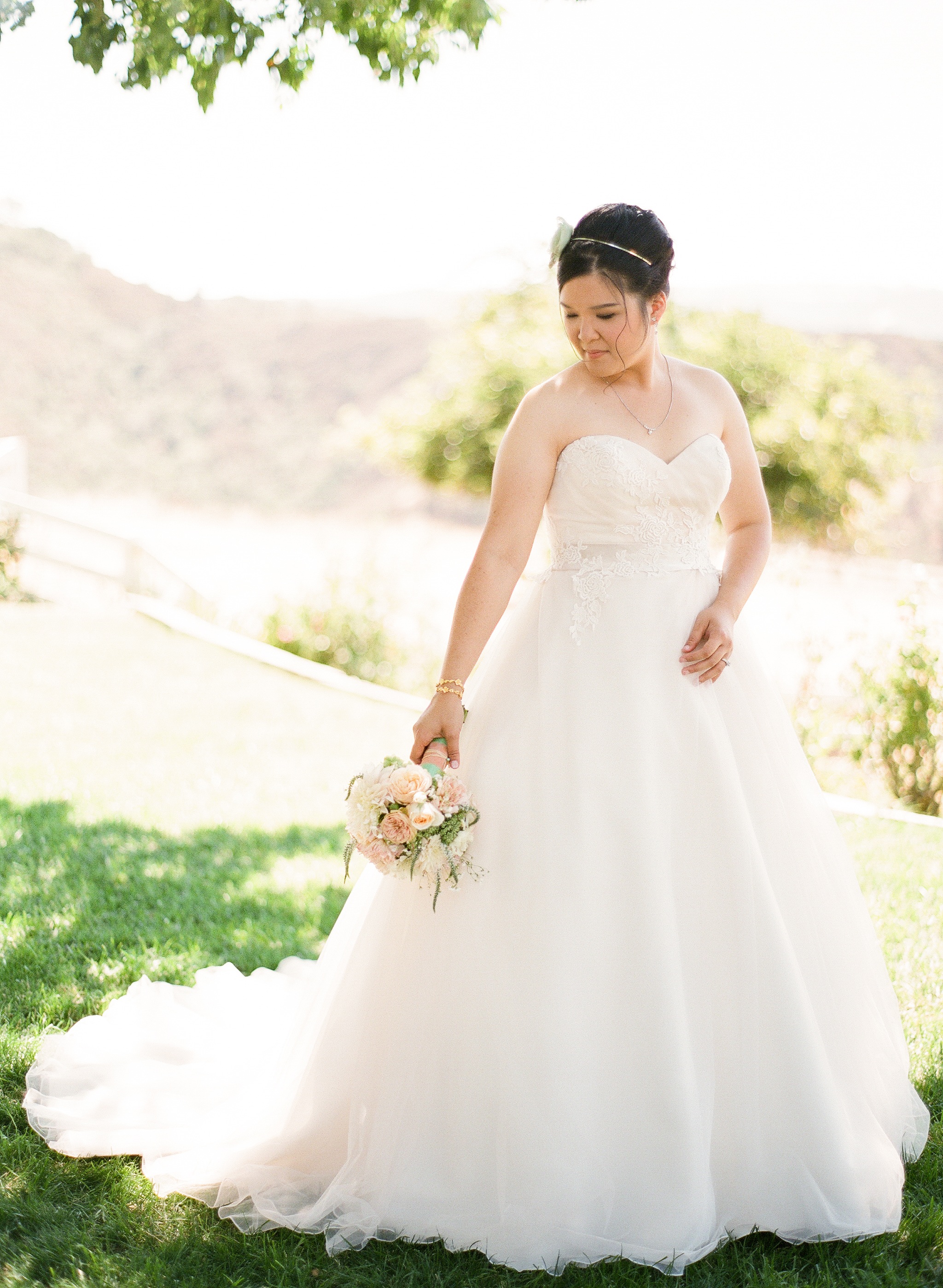 showing off the dreamy bouquets by Green Petal Designs: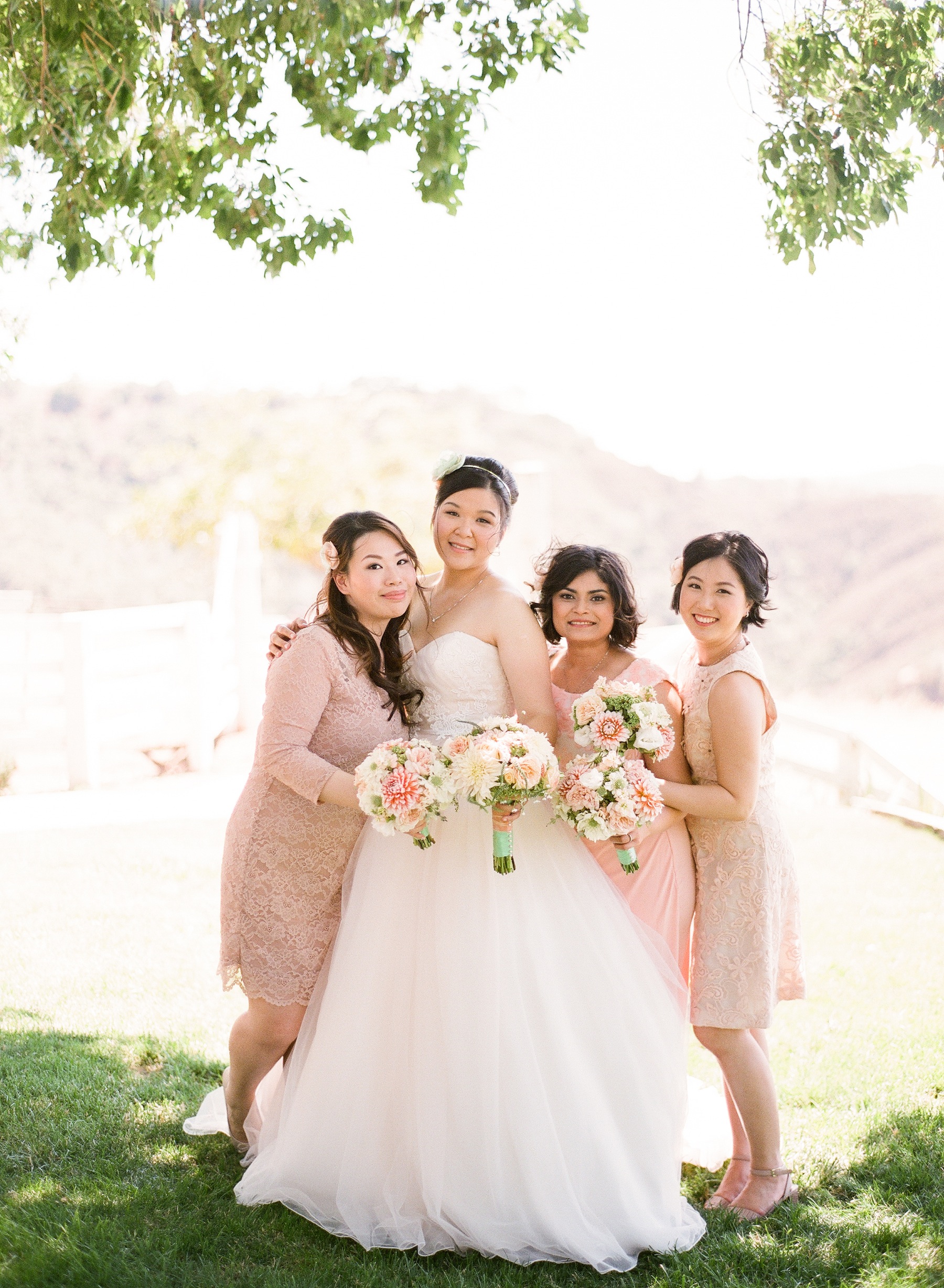 The groom and groomsmen dressed up as well: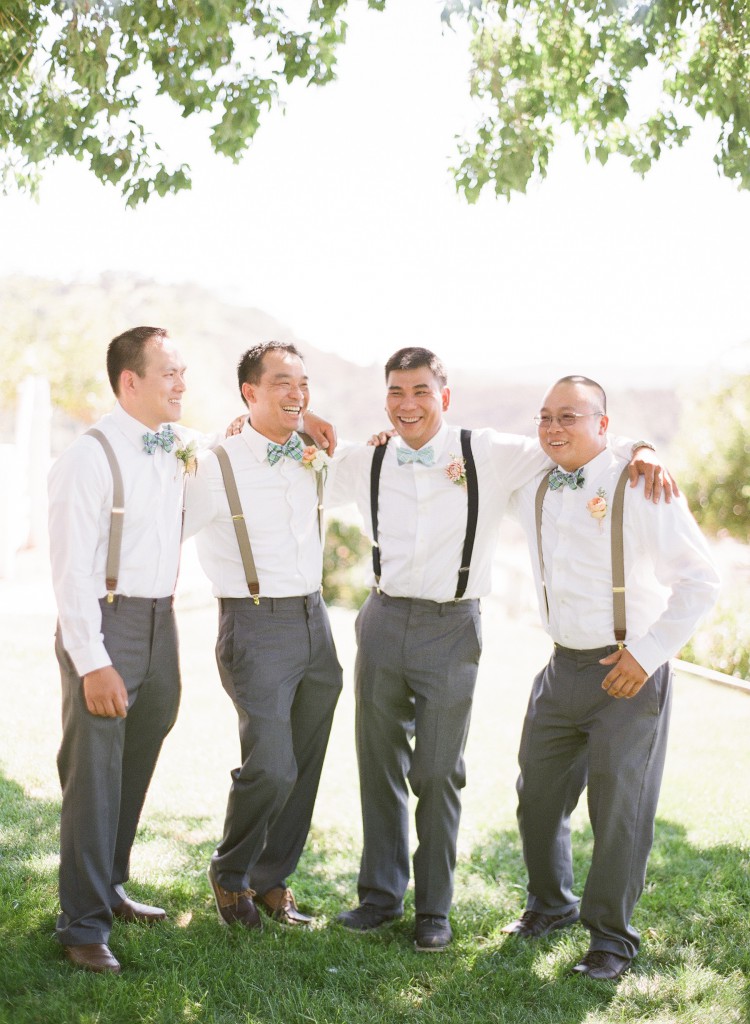 The fantastic ranch team …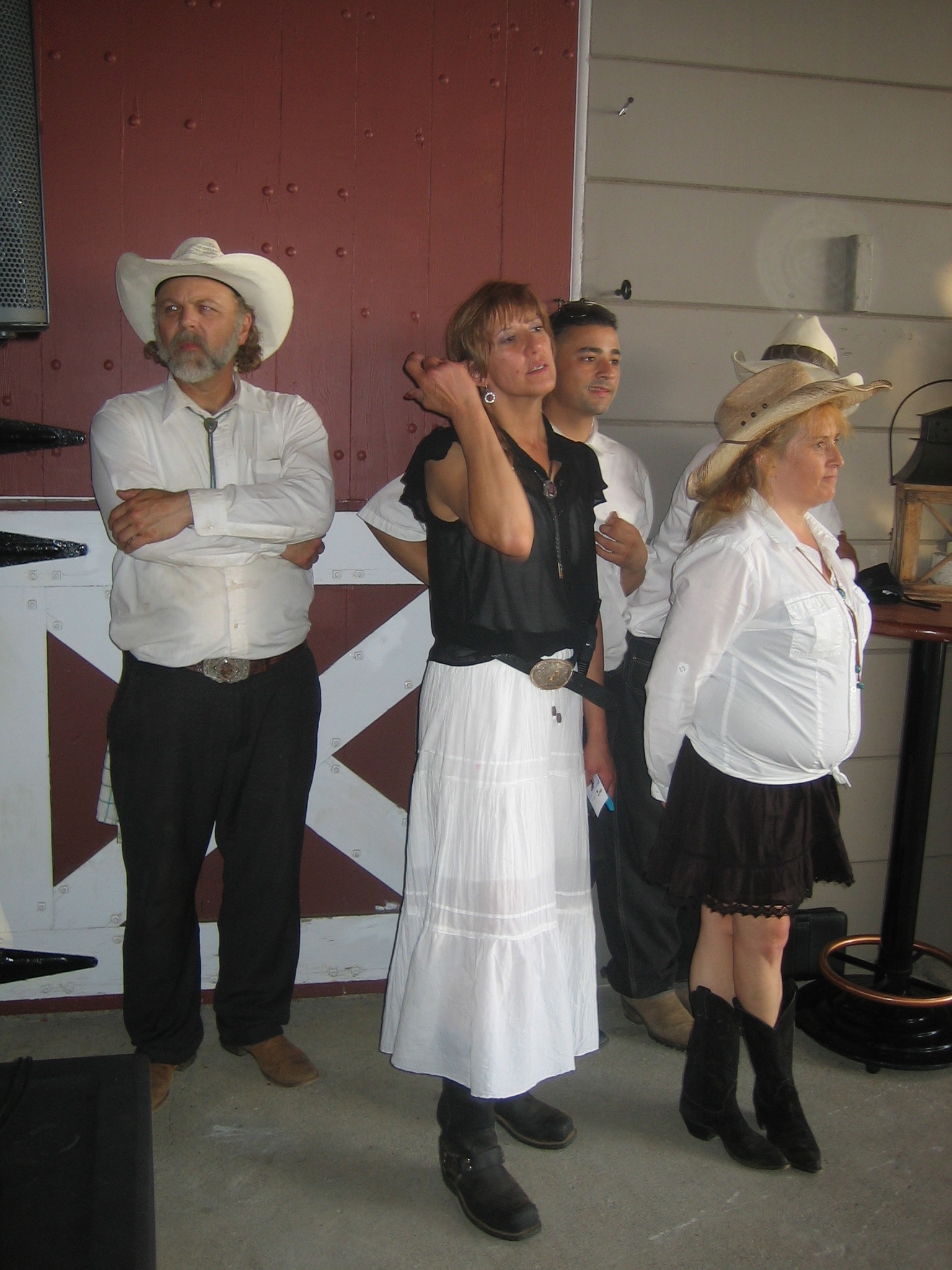 (and my assistant Angeliki and I) were all busy putting final touches on the setup. Arriving guests were greeted with beautiful Chinese hand fans (their wedding favors) – very much appreciated on this hot day!
Photos of the couple (and more yummy favors, little "honey bears" hand-filled by the bride) led the way…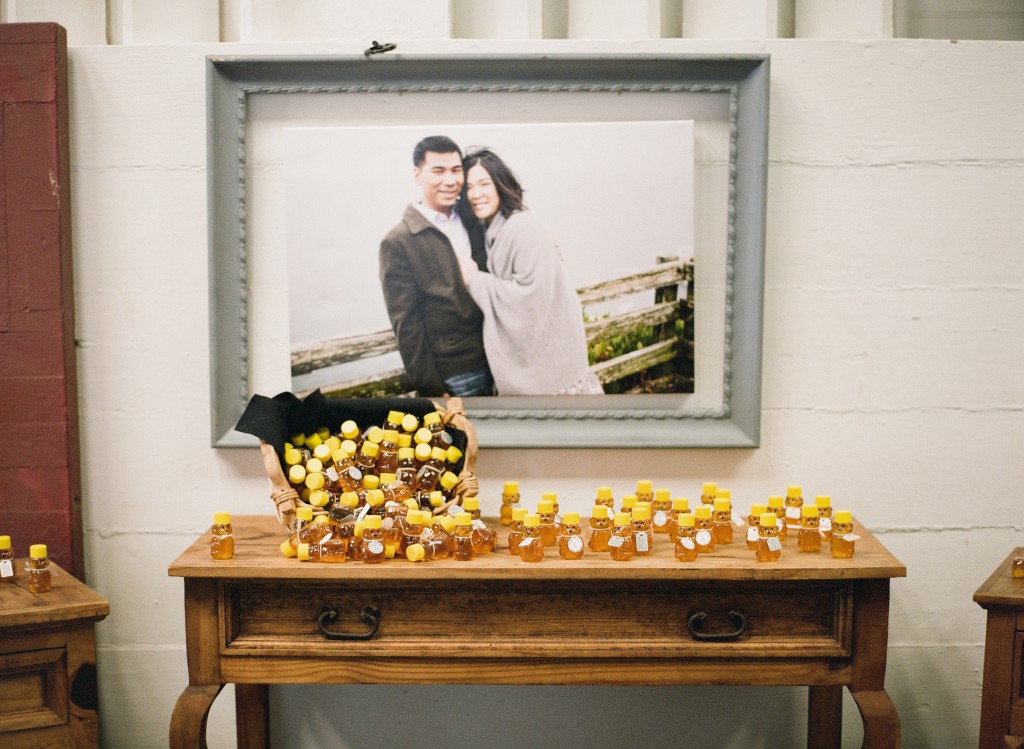 … to the table assignment board – handmade by bride and groom: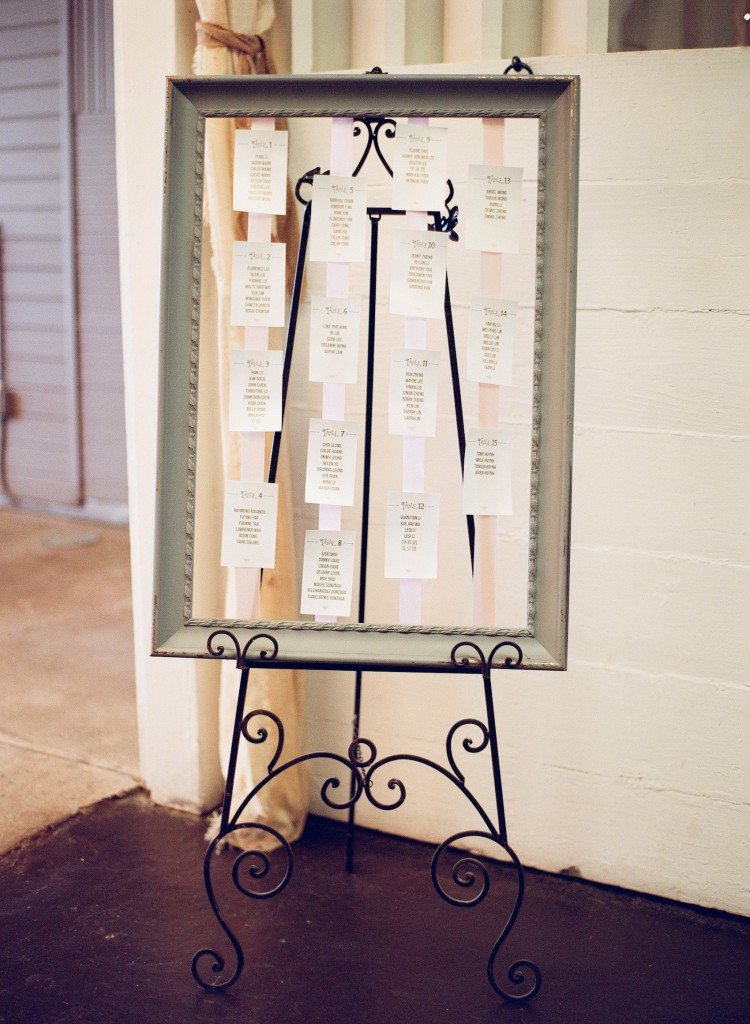 Then it was time for the First Look: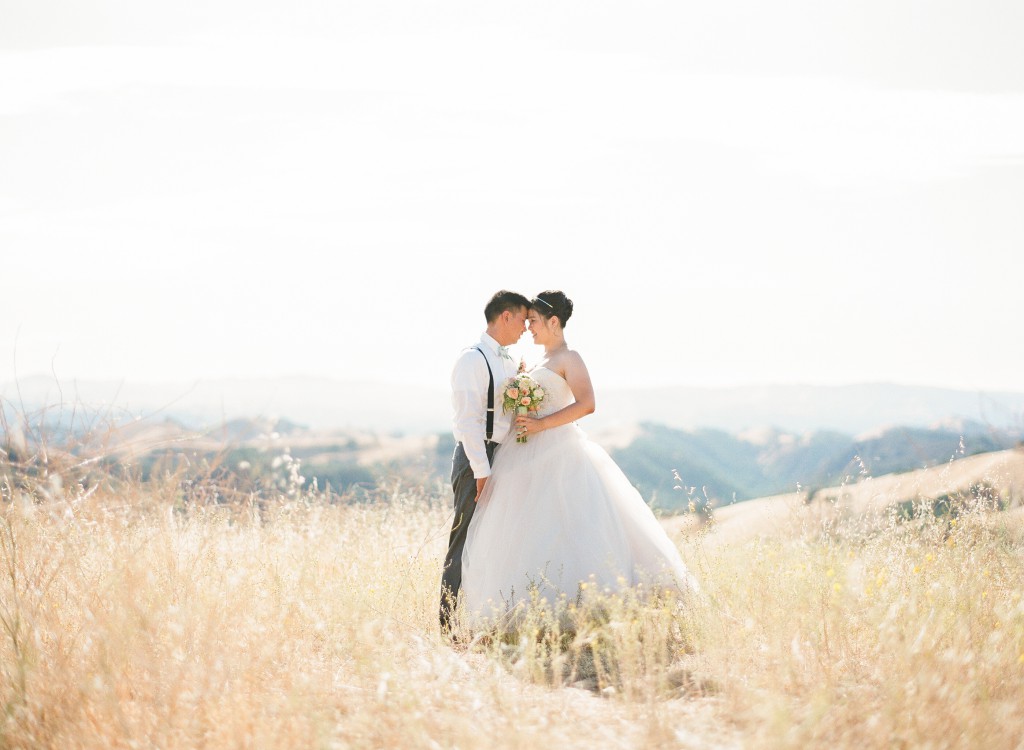 … and bridal party photos (by Majesta Patterson),
The ceremony, officiated by Rev. John Sullivan ([email protected]), took place in a magical spot under an old gnarly tree, overlooking a valley…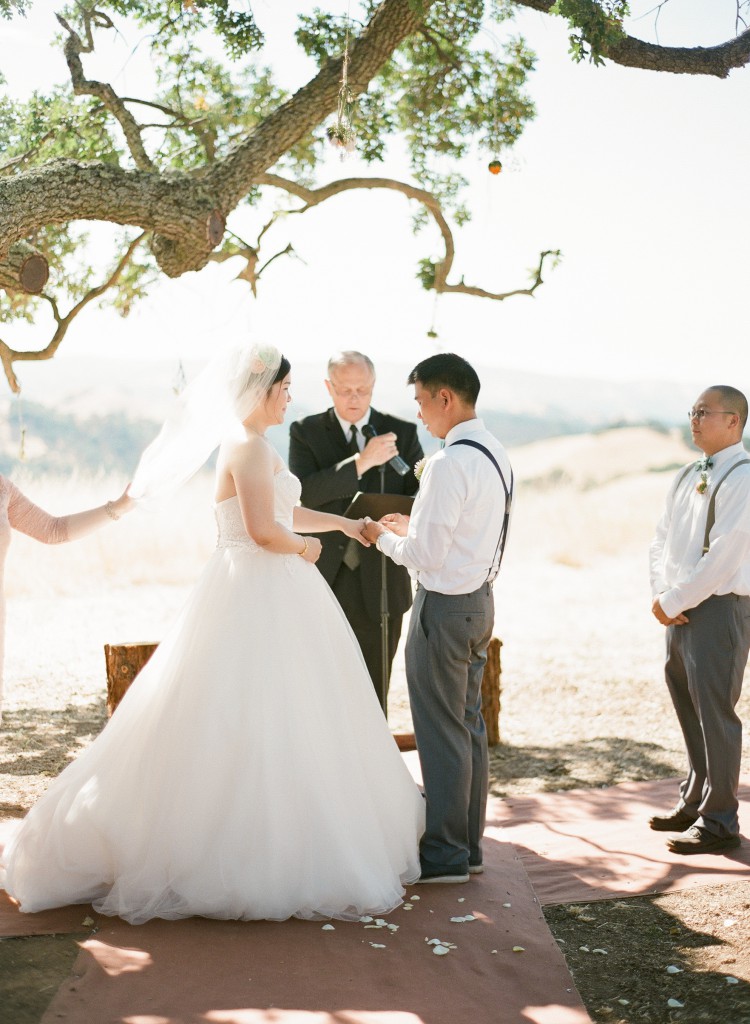 … while I was taking care of fur baby Cody:
And here they are: Just married!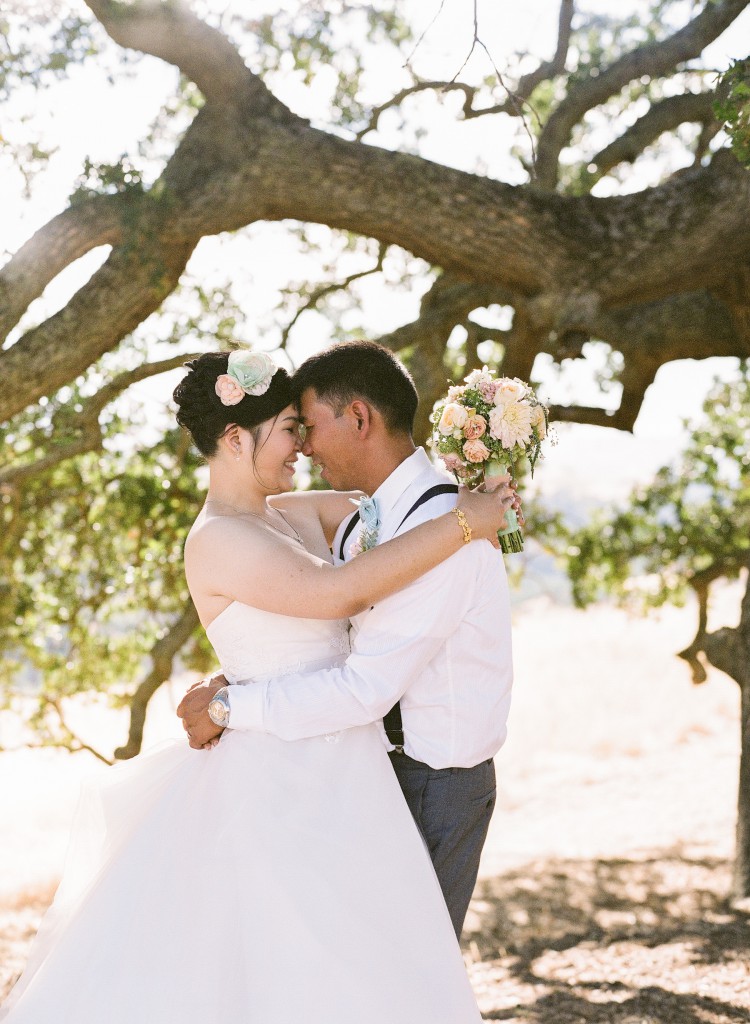 First one to congratulate his Mom – was Cody: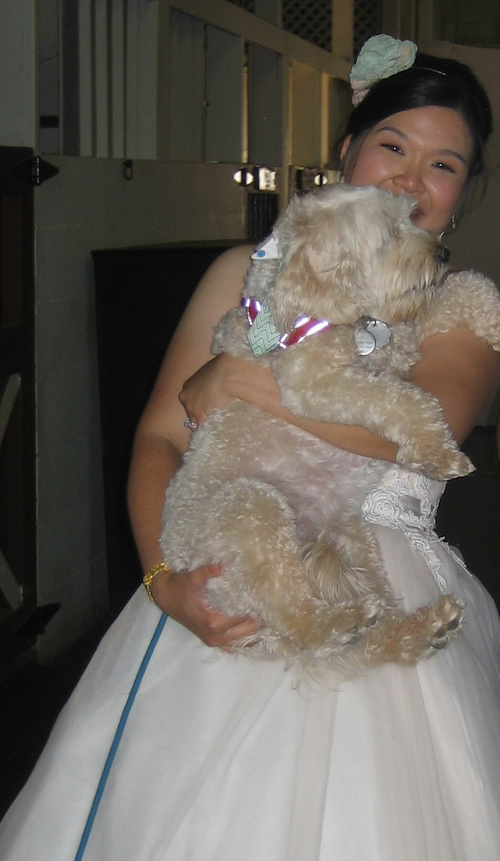 It was a glorious day for charming couples' portraits and bridal party photos: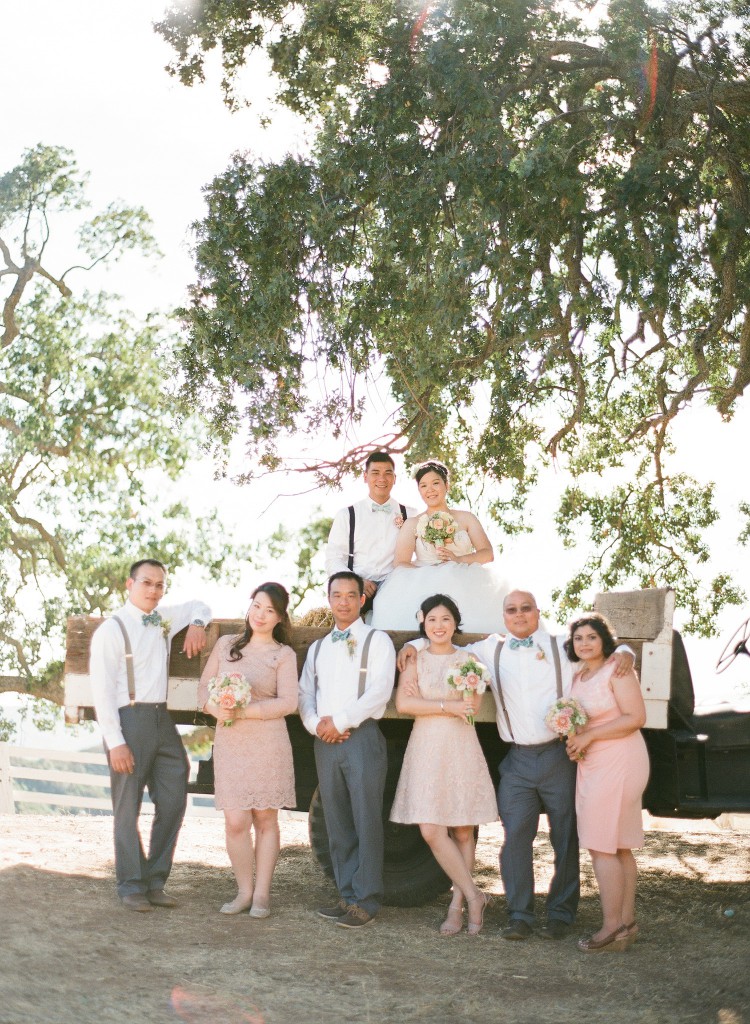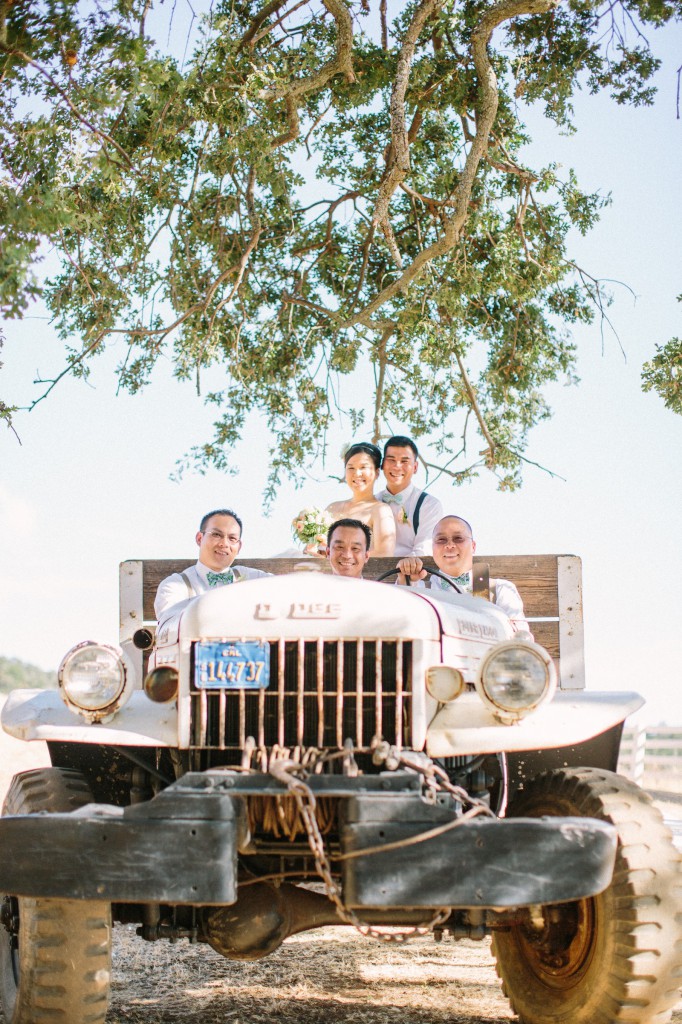 Time to party! With music by Love in the Mix, guests – young and old! – enjoyed real Carnival games by FunServices: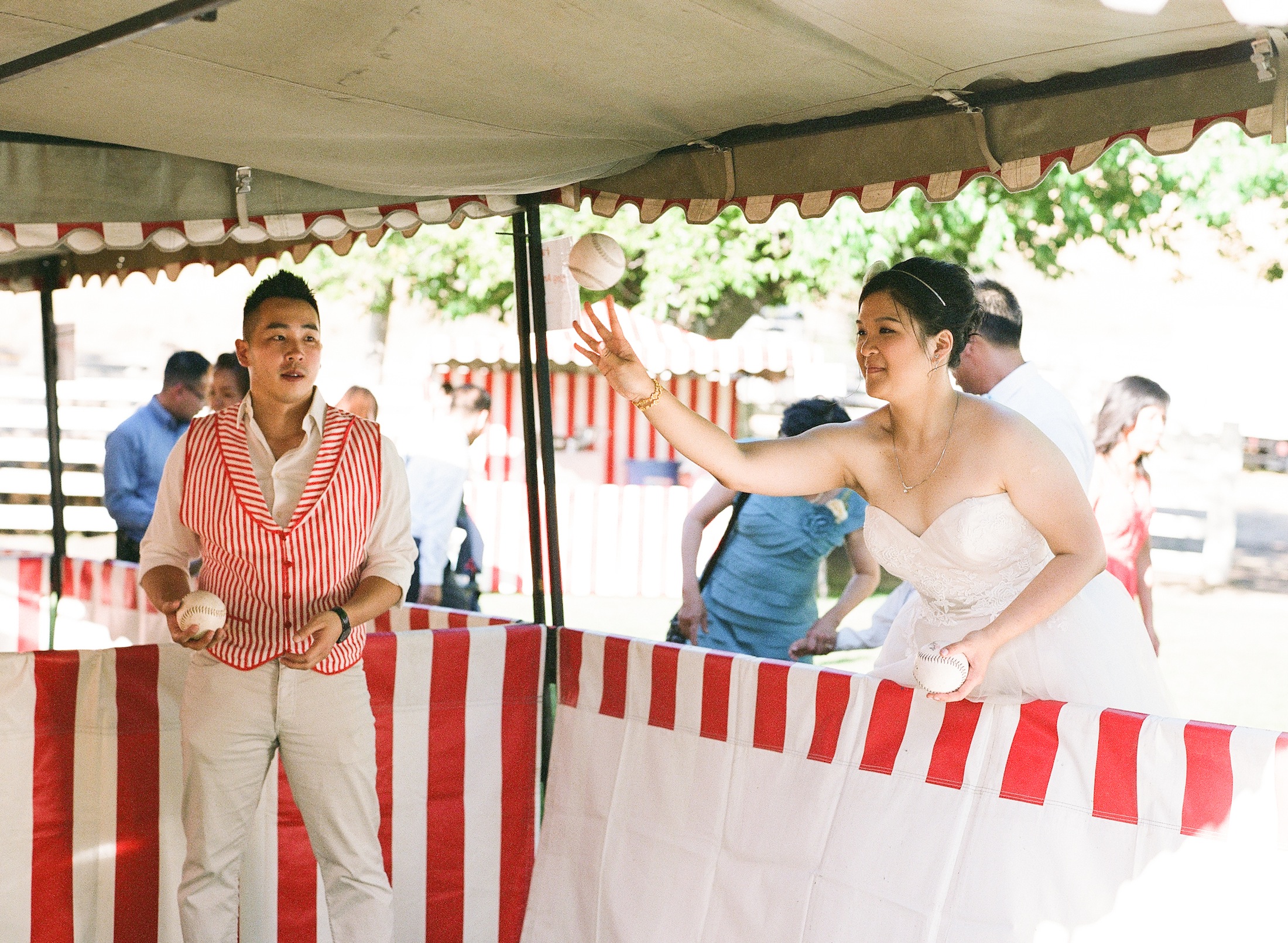 … and Photo Booth shots by Night Owl photo booth.
As promised, food and drink were "off the beaten path" as well: since "Life is short – eat dessert first!" guests (as well as the newlyweds, of course!) were first treated to yummy ice cream from the Garden Creamery ice cream truck!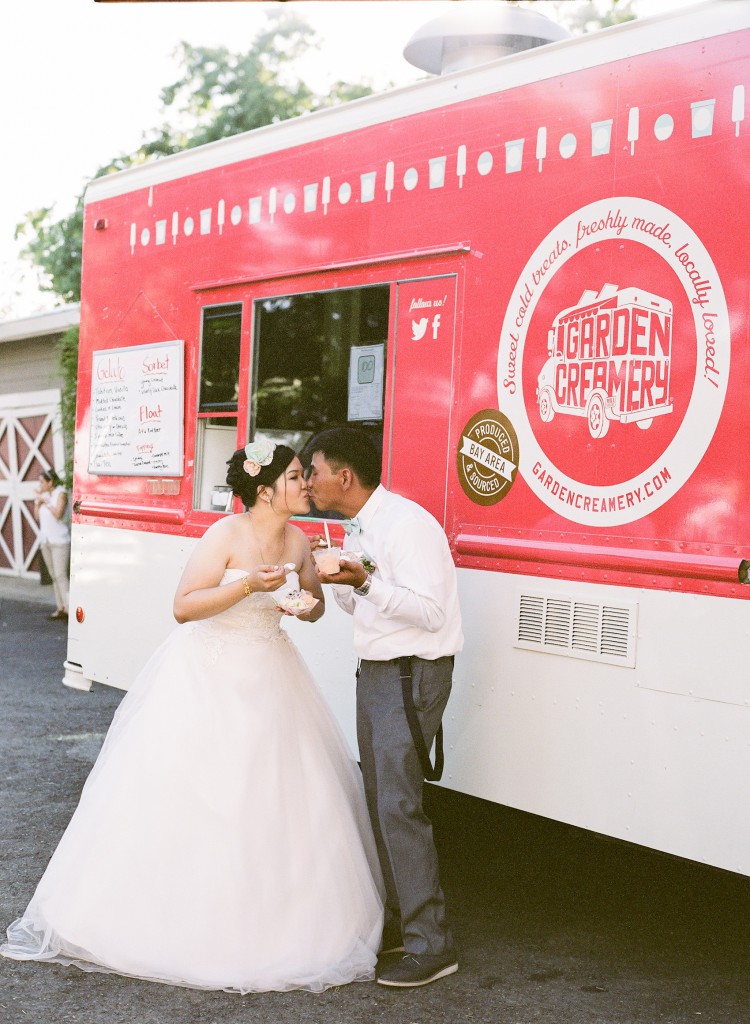 And after that – the "Yummi BBQ" Chinese  food truck served more substantial fare.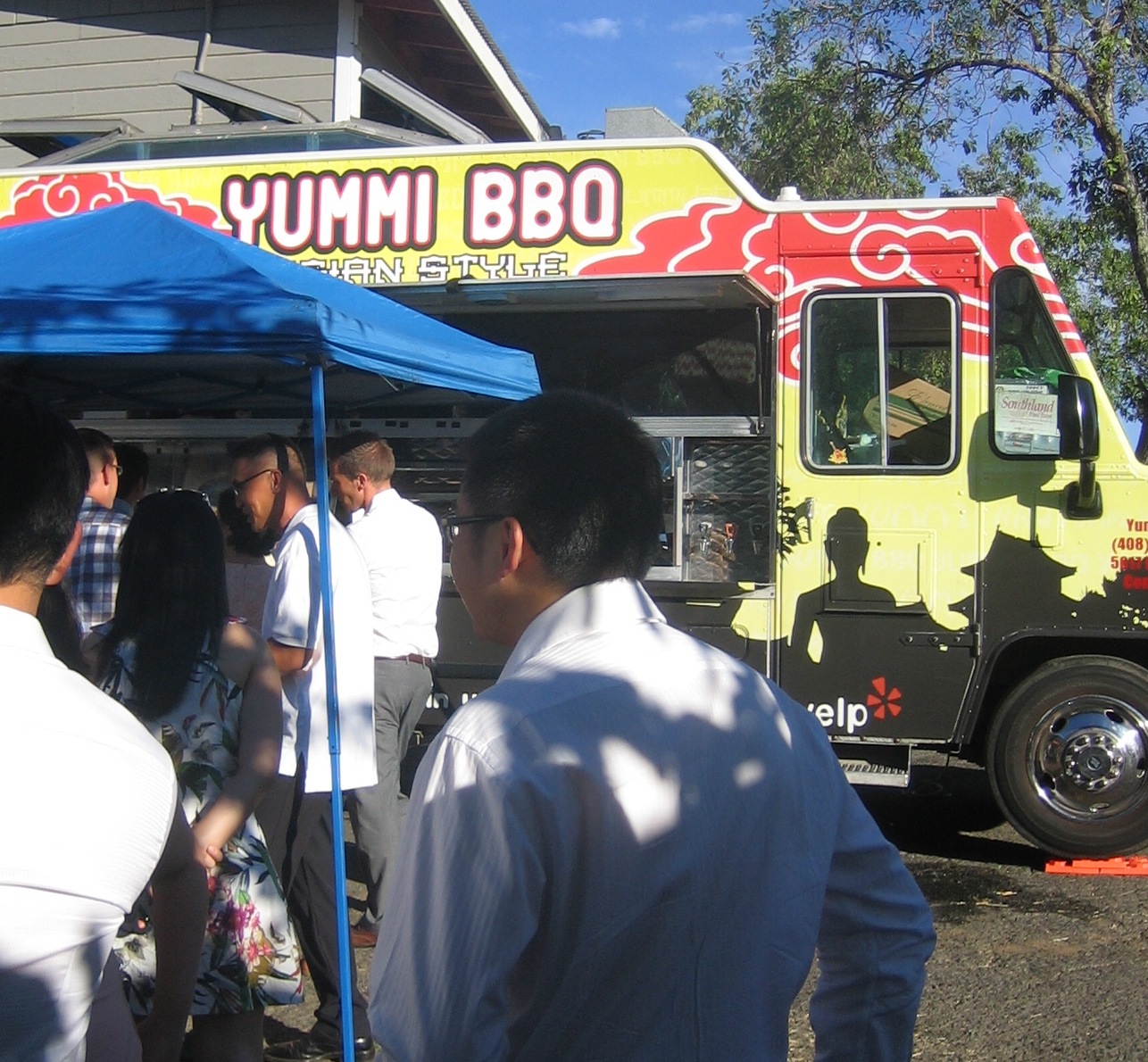 Dining tables by the pool were decorated with centerpieces (of course!) handmade by the bride: pastel-colored jars filled with paper flowers crafted from coffee filter paper… a true labor of love!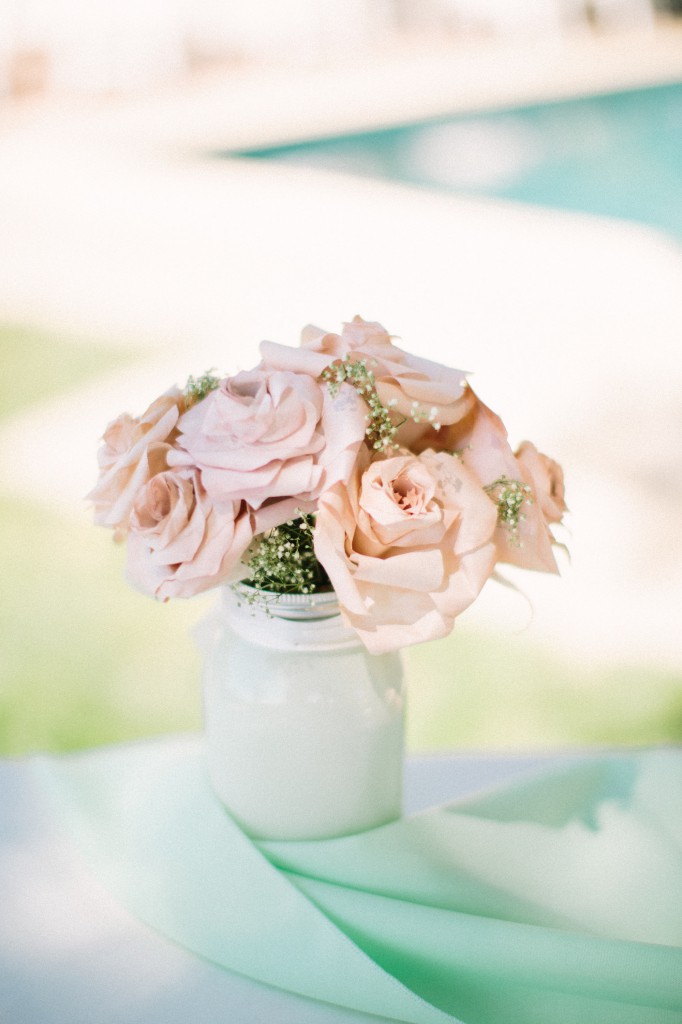 Everyone simply had a blast – kids and grown-ups alike! Everything was captured on video by Luke and Pamela Goodman – like the cutting of the cake (and cupcakes by Cupkates):
… the couple's First Dance and the most glorious sunset ever – a fitting end to an unforgettable day!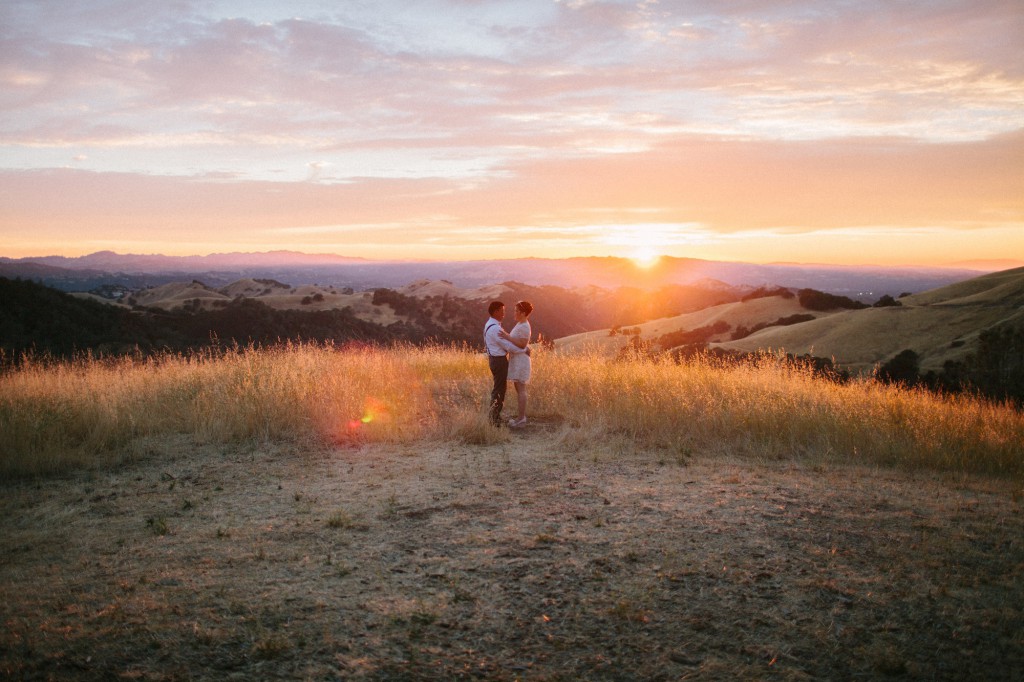 Many happy, fun-filled years together, Pam and John – and our very best wishes!


And here is their wedding video – for the fun of it!

WEDDING: Pamela and John Short film at Diablo Ranch from Luke Goodman on Vimeo.

<! DL 06/02/12: Added html code for Pinterest Pin It button (appears at the end of each post) > <! DL 06/02/12: Added padding style modifier to the Pinterest html code to align the Pit It button on the page > <! DL 06/02/12: deactivated code by adding two ! in the a and img code lines >