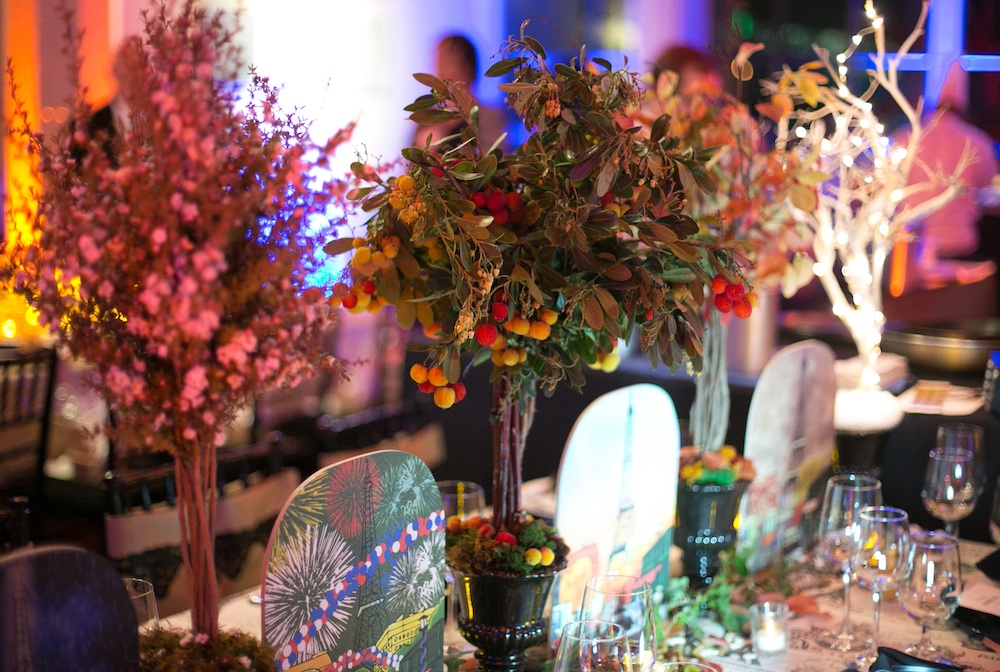 For La Soiree, the annual fundraiser gala of the French-American Chamber of Commerce in San Francisco, my company, A Day Like No Other, was invited to design one dining table for the VIP sit-down dinner. Top chefs from the Greater Bay Area were cooking high-end cuisine right at the tables, and professional sommeliers were serving perfectly matched top-of-the-line wines. A truly festive occasion, and definitely one that called for a creative, unique, stunning table decor! So we went to work – a full four months ahead of time.
First step: I decided to showcase what I love most about France (except for the food – which the chefs would be taking care of!), and that's the streets of Paris, and the way Parisians live in their city year round, Spring through Winter. I would have artwork of Parisian street scenes and trees or topiaries appropriate for the seasons shown on the paintings.
Second step: I assembled my team. Florist Janelle Jacky of Green Petal Designs, graphic artists Diana Morawski, Carla Ginsberg and Lindsey Latimer of Cranial Island Studios and Photographer Jen Daniels. Ready to go!
Diana, Carla and Lindsey designed four tableaux, one for every season: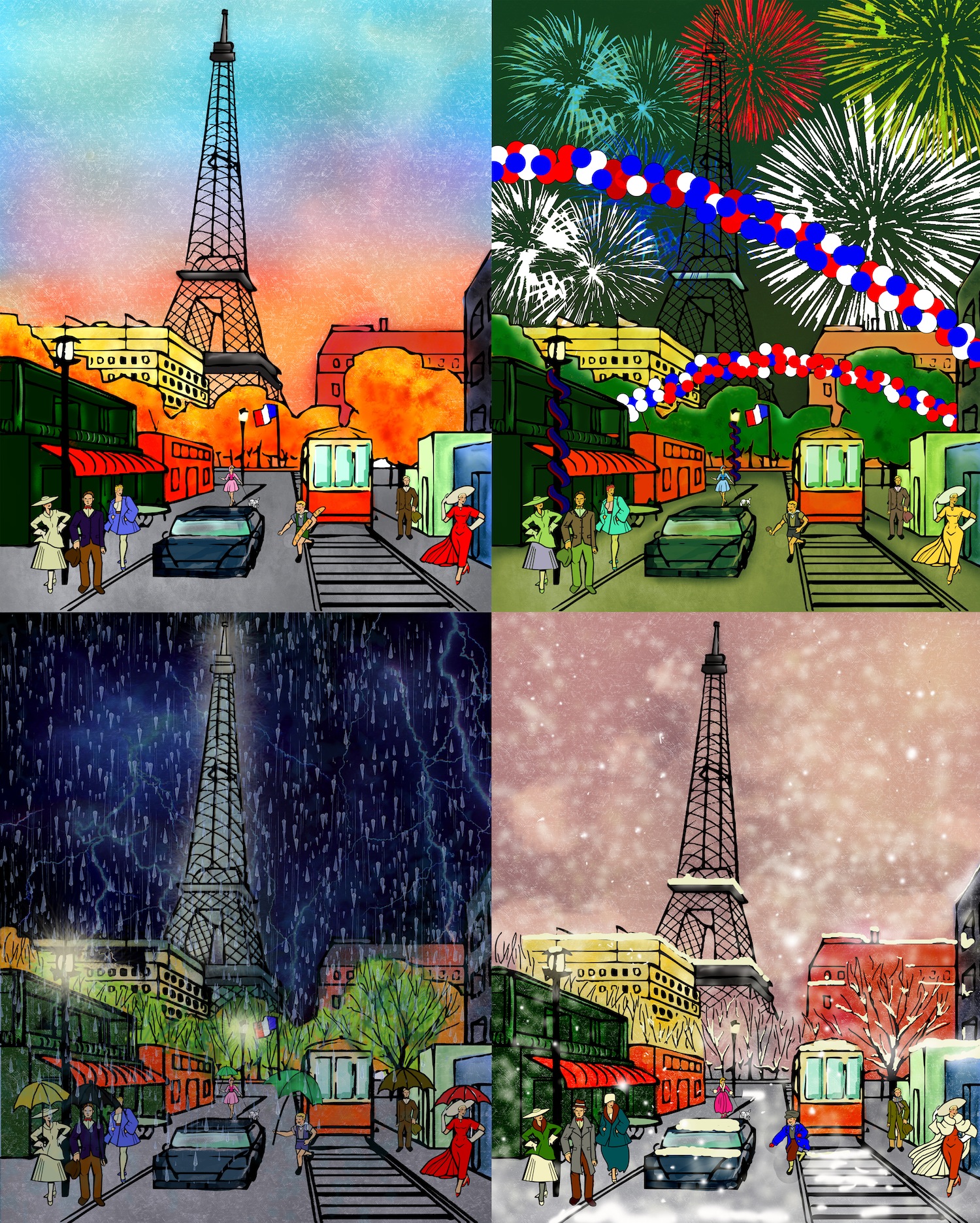 Golden foliage for Autumn, Bastille Day decorations for Summer, eerie twilight and dancing snowflakes for Winter, and a downpour with lightning in the sky for Spring – presided over all year by the iconic Eiffel Tower. I had these paintings mounted on wooden panels (front and back) and cut these out to a rounded outline reminiscent of Paris Metro station entrances… and then wooden stands were handcrafted to hold the four tableaux up on the table.
Next came the tablecloth: I was lucky to find a beautiful tan Toile de Jouey with a delicate black pattern of Eiffel Towers, script and stamps – so nostalgic and so perfect! That set the tone for everything else: black chargers, and chair sashes and napkin rings hand-sewn from tan silk and black lace, to evoke slightly sinful French lingerie…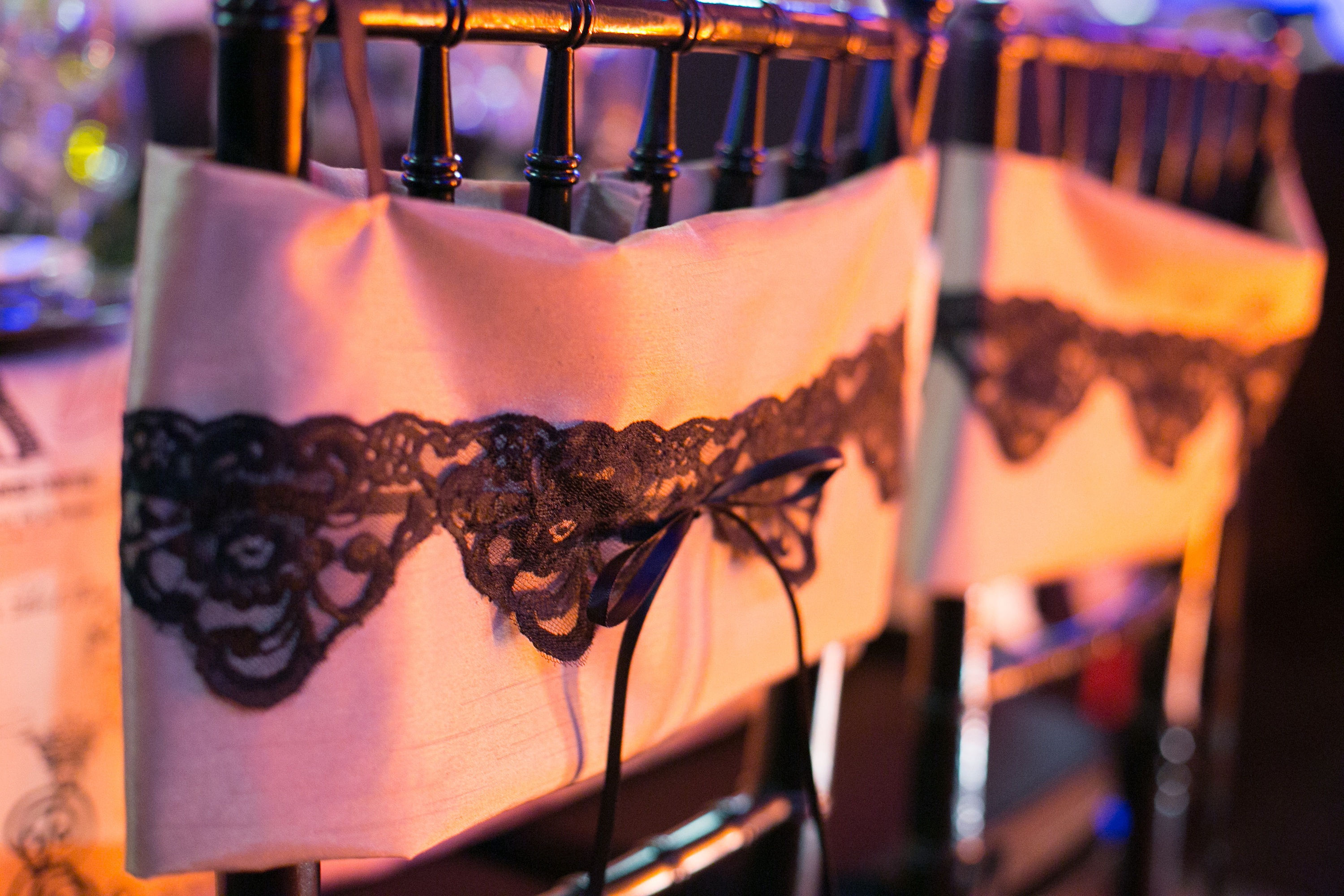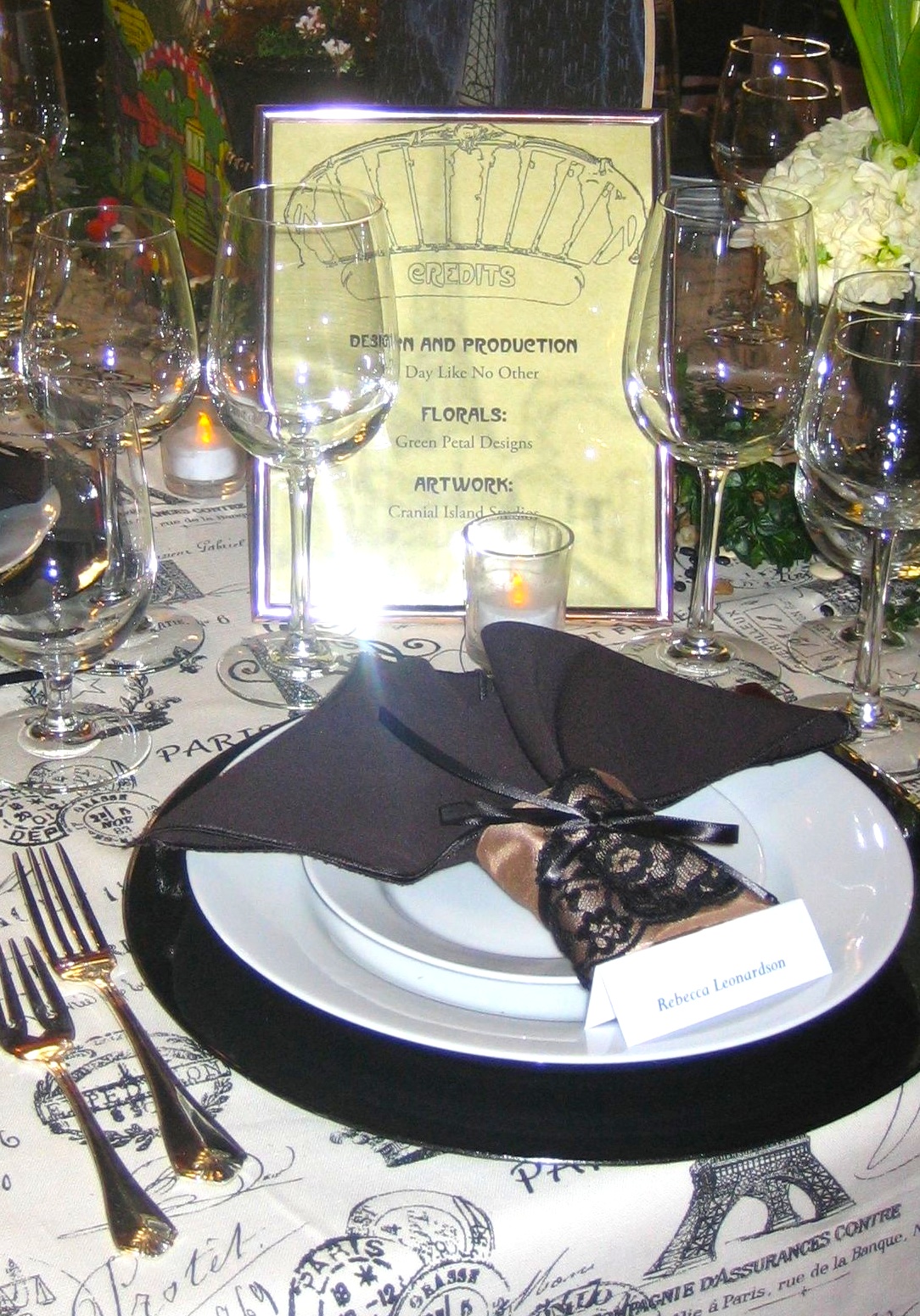 Enter Janelle, our florist: she designed four trees to exactly mirror the artwork and the season depicted on each panel, and she "planted" each tree in black French-style urns…
Here comes "Spring:"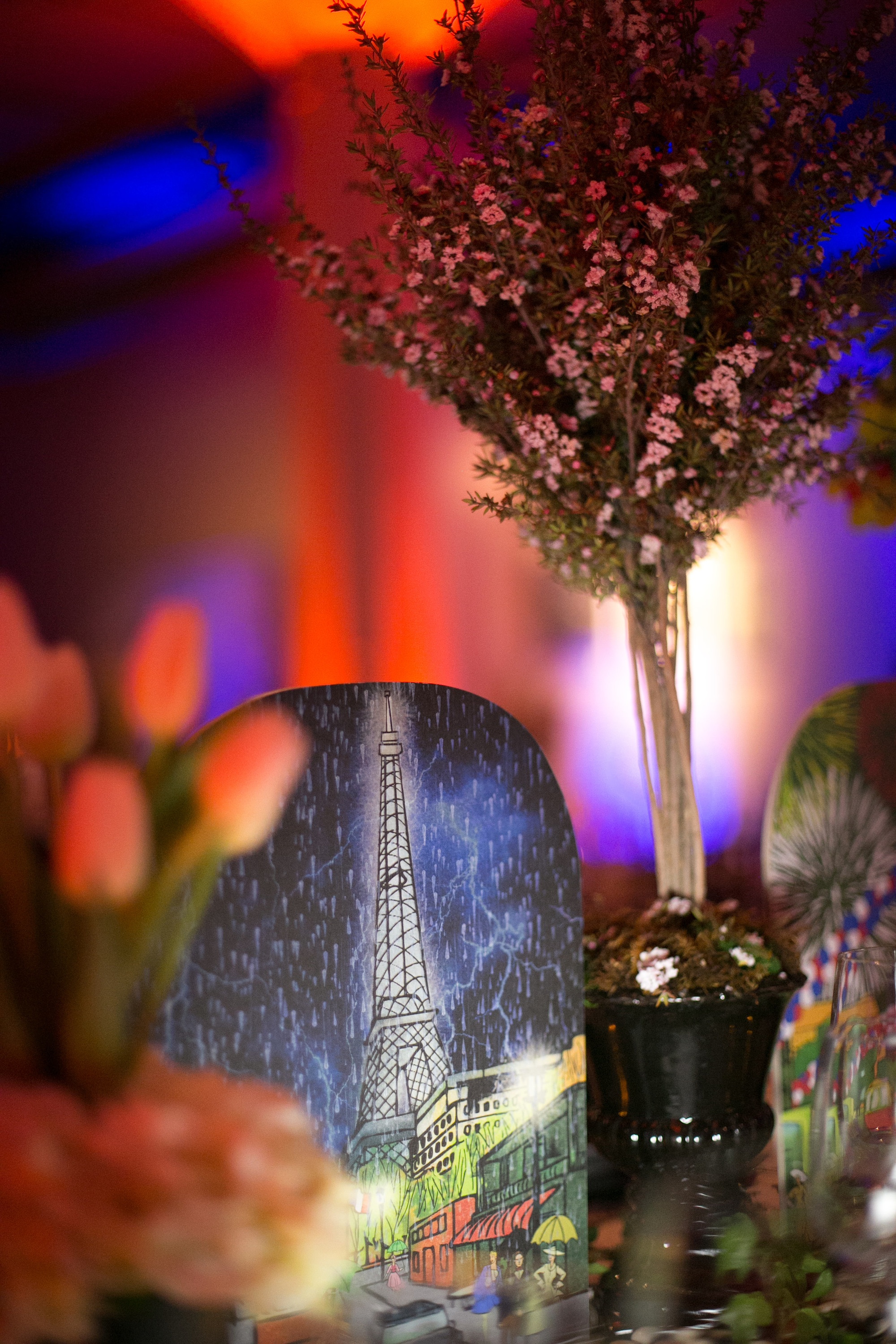 … Summer:
… Fall ….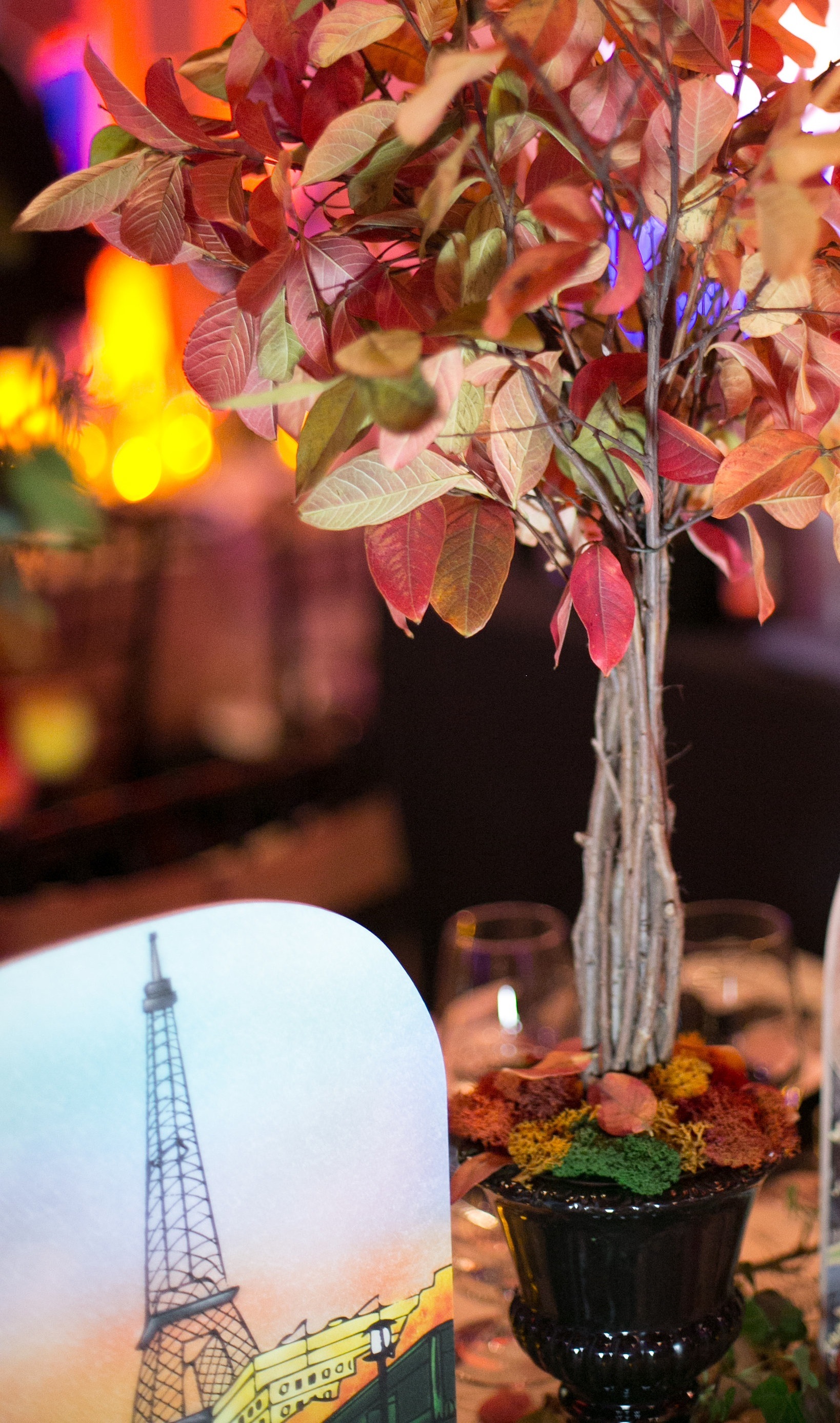 … and Winter!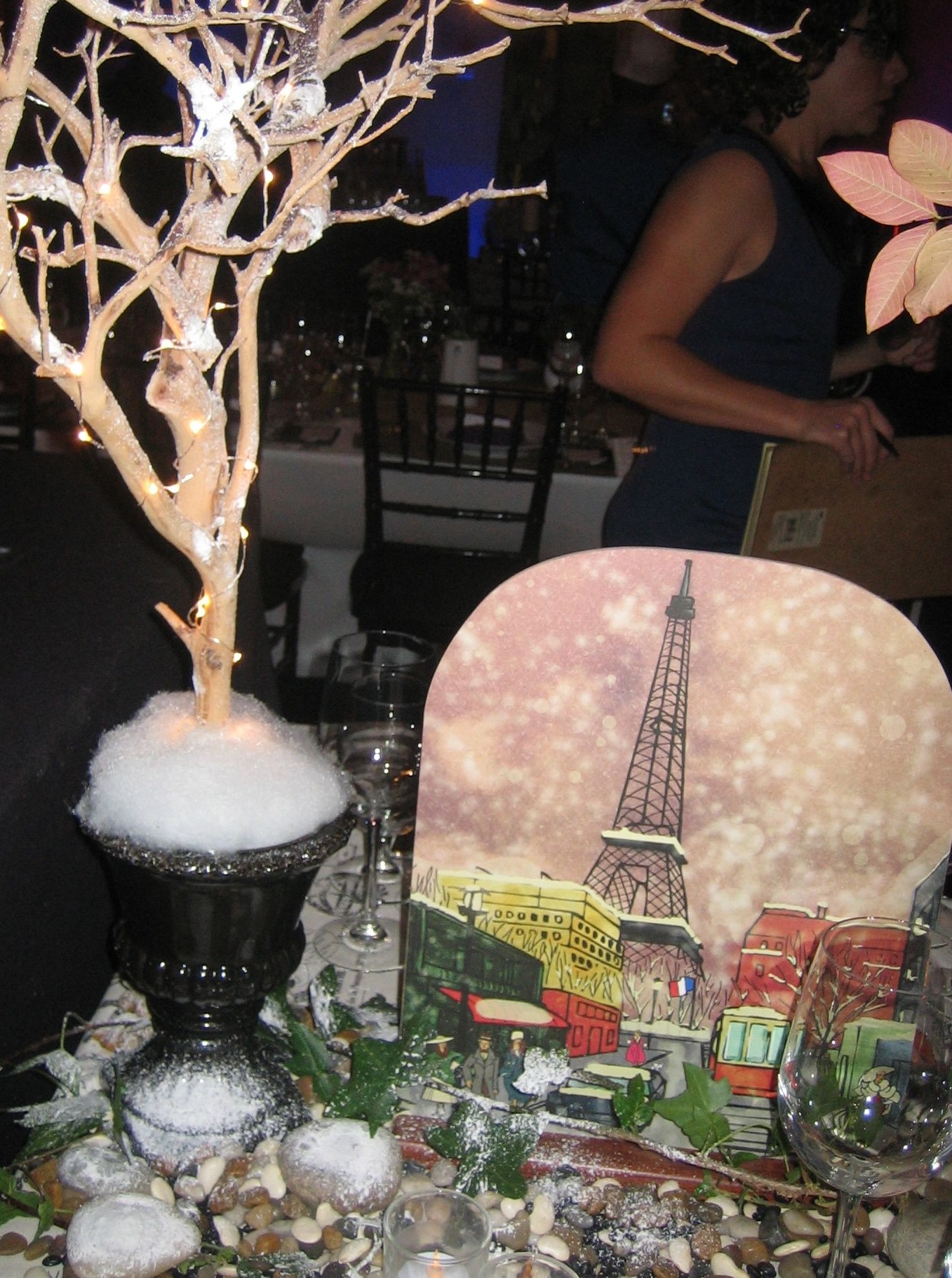 To round it out, Janelle and I used a "ground cover" of small pebbles and ivy branches, evoking the graveled walkways in Parisian parks (think Jardin du Luxembourg) and topped it with seasonal details – little blooms, fruit, fall foliage, and, of course, snow… a few gilded tealights and voila! Here's the finished tablescape: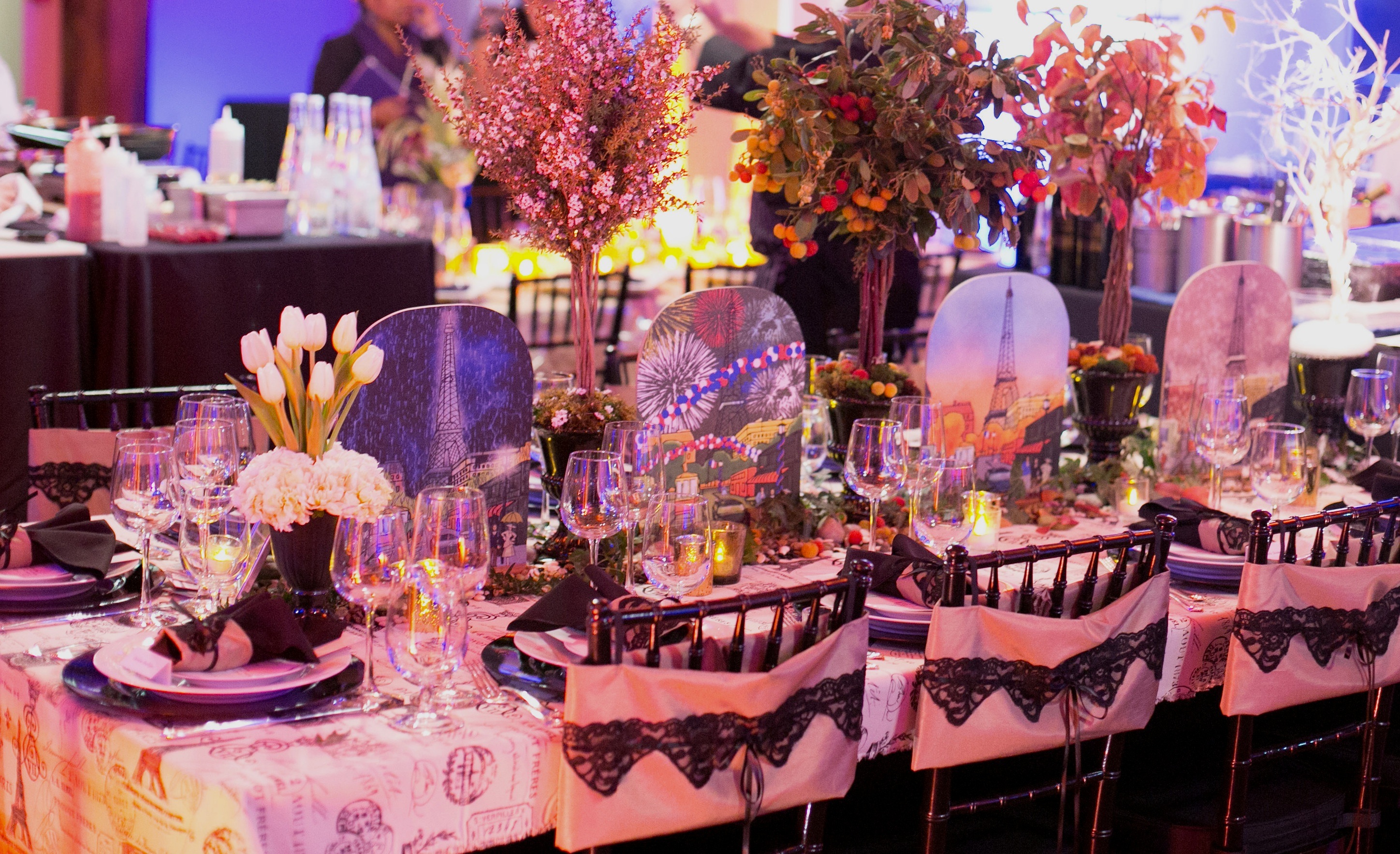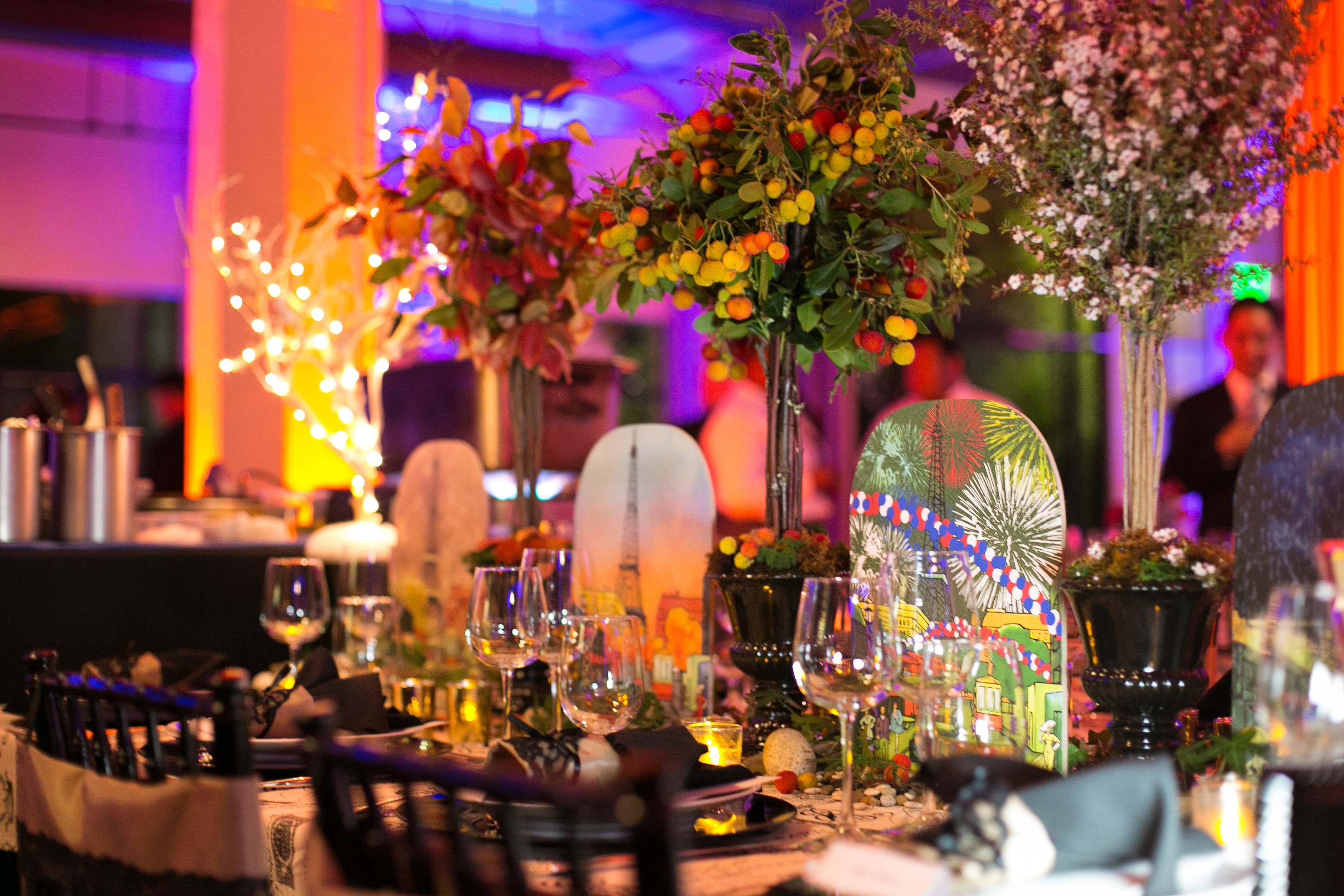 Guests loved it… Vive la France – and Bonne Soiree!

<! DL 06/02/12: Added html code for Pinterest Pin It button (appears at the end of each post) > <! DL 06/02/12: Added padding style modifier to the Pinterest html code to align the Pit It button on the page > <! DL 06/02/12: deactivated code by adding two ! in the a and img code lines >