If you are familiar with the San Francisco Bay Area, the name Sausalito will definitely ring a bell – former fishing village turned chic residential and shopping district just across the Golden Gate Bridge, with killer views of the City, Mediterranean flair, yacht harbor, millionaire villas. Right? And its most revered historic hotel is the Casa Madrona. Situated just across from the yacht harbor, it started out as a mansion built into the steep hillside 125 years ago, by and by added on with adjacent buildings, likewise climbing up four, five stories on the hill.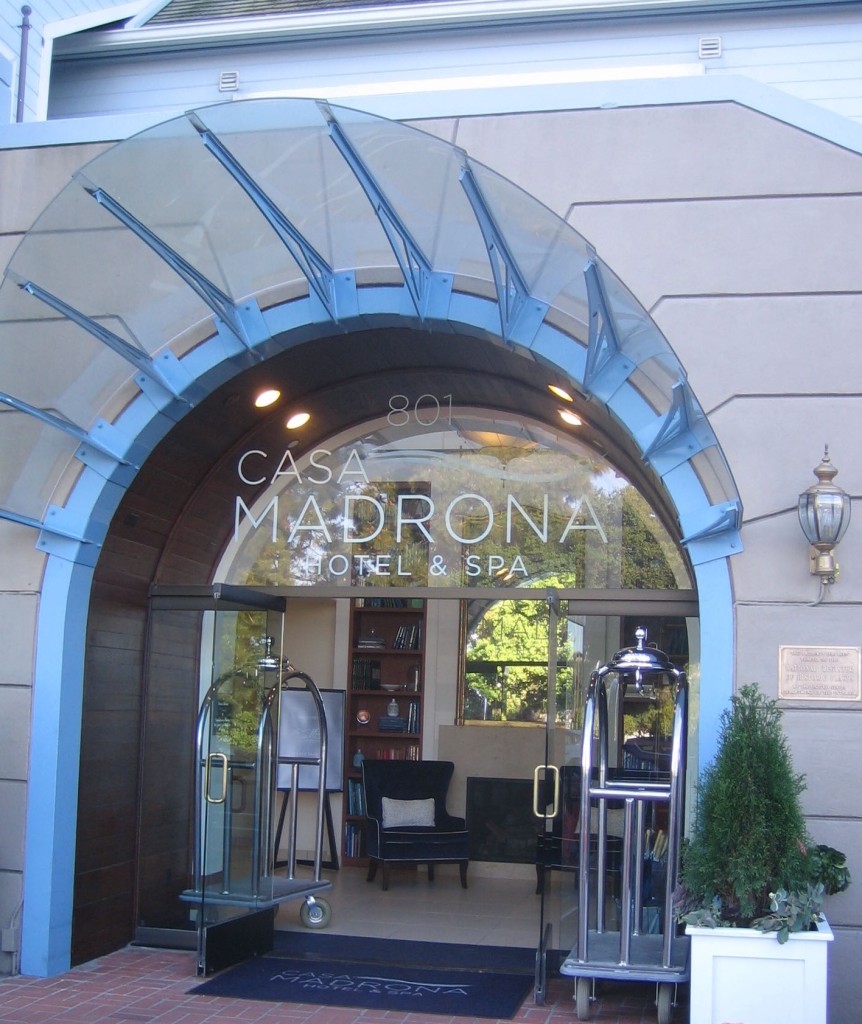 What's new? A lot! I personally have known "the Casa" for a long time, but today I literally met her again for the first time. General Manager Sietse Nabben and Senior Sales Manager Stacey Turner-Bruckert had invited the leading wedding industry professionals of the Bay Area to a cocktail reception showcasing the result of a recent $25 million remodel. Let me tell you – it's awesome! The "Casa" presents itself true to its historic charm…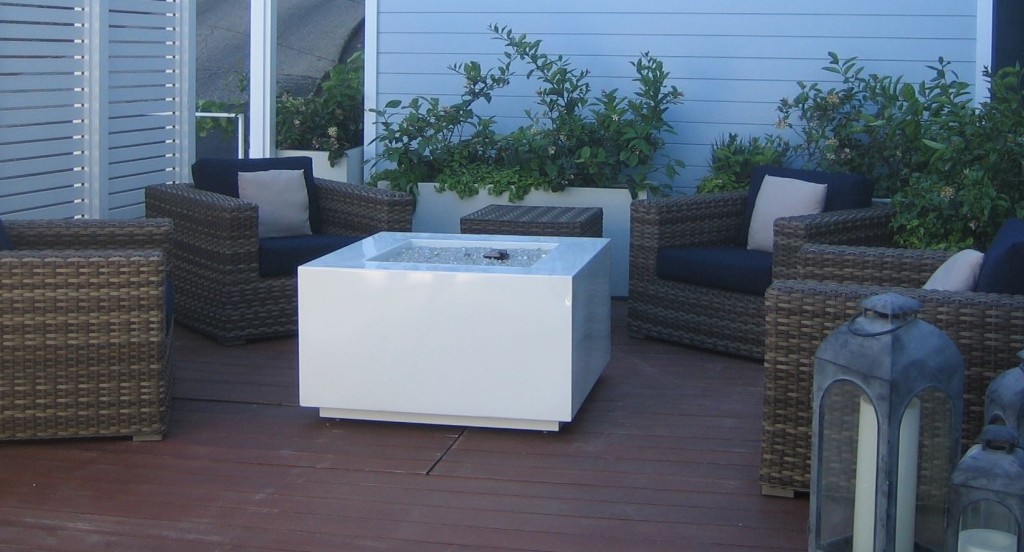 … with cozy seating areas on the levels between buildings, yet fresh and inviting and with all the amenities of the 21st century. And the flagship of it all is its "Alexandrite Suite" with breathtaking views…
But I am getting ahead of myself. As a wedding planner, I first needed to know where a ceremony could be held, and here it is: on the 3rd floor balcony overlooking the Bay and the harbor: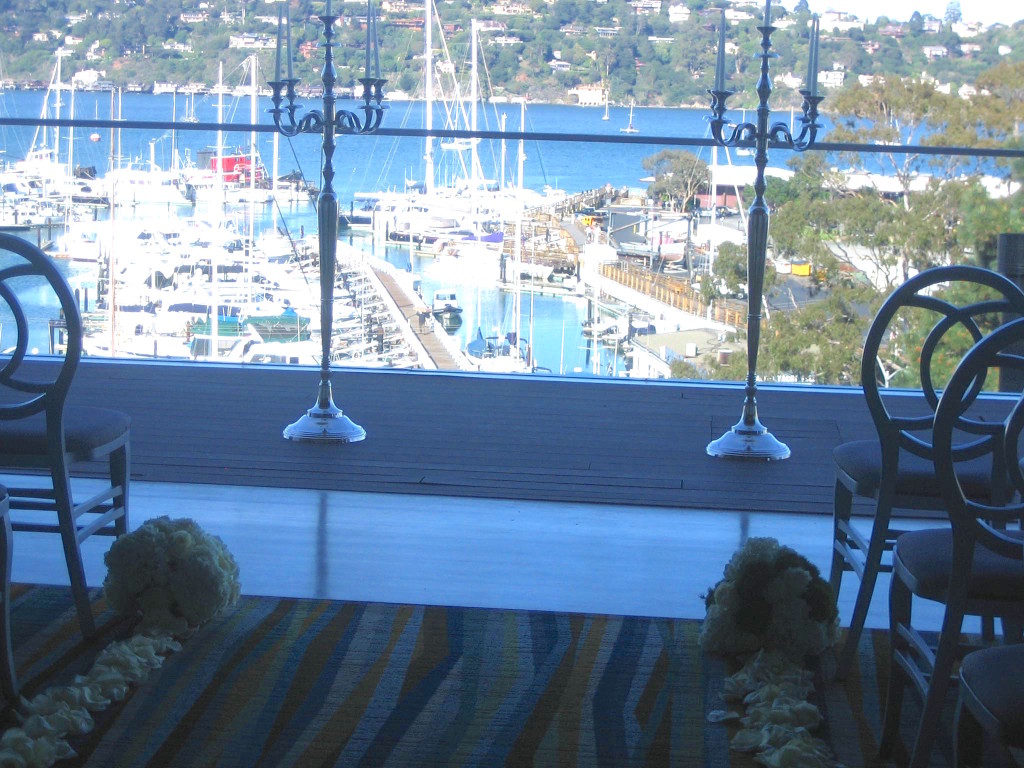 Room enough for up to 70 guests, for an intimate wedding ceremony with a truly breathtaking backdrop.
And for cocktails following the ceremony, guests would be asked into the 4th floor Alexandrite Suite, a dream of elegant modern design and cutting-edge amenities, including its own workout room, its own office…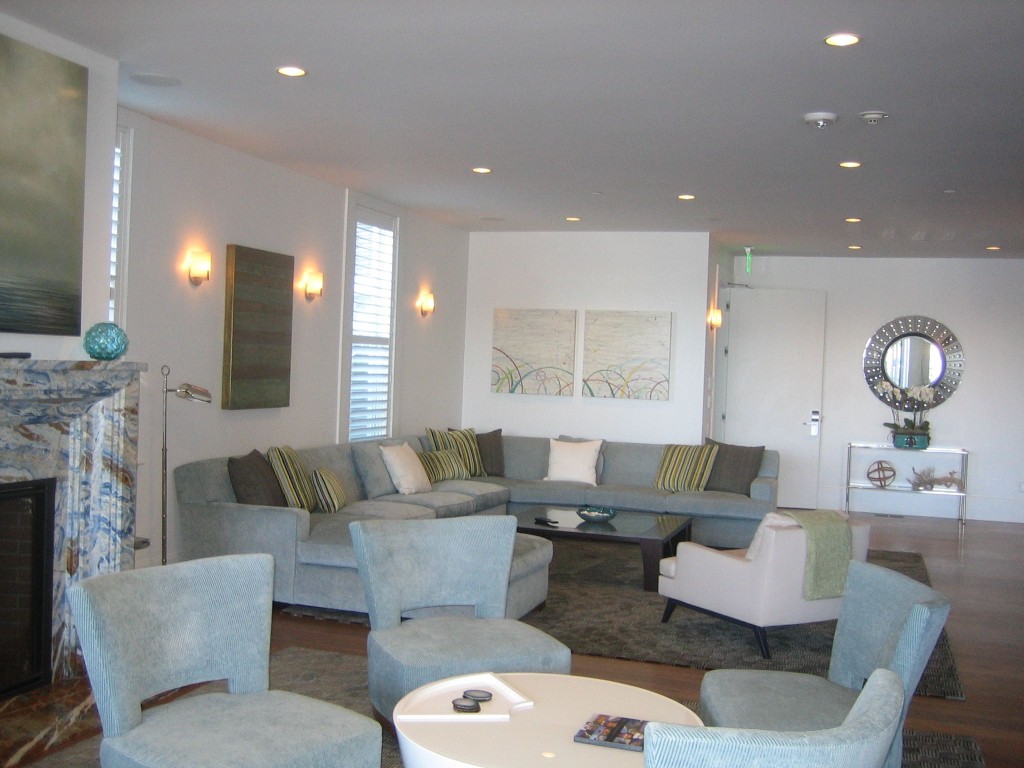 … a huge media wall…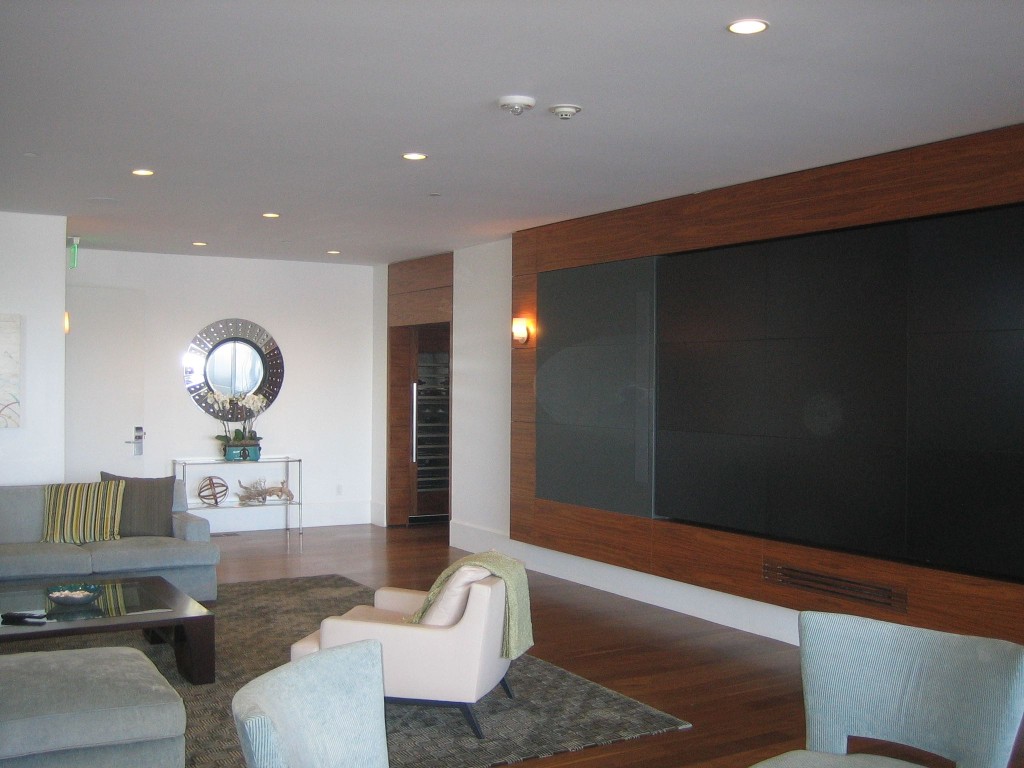 … and its own professional kitchen …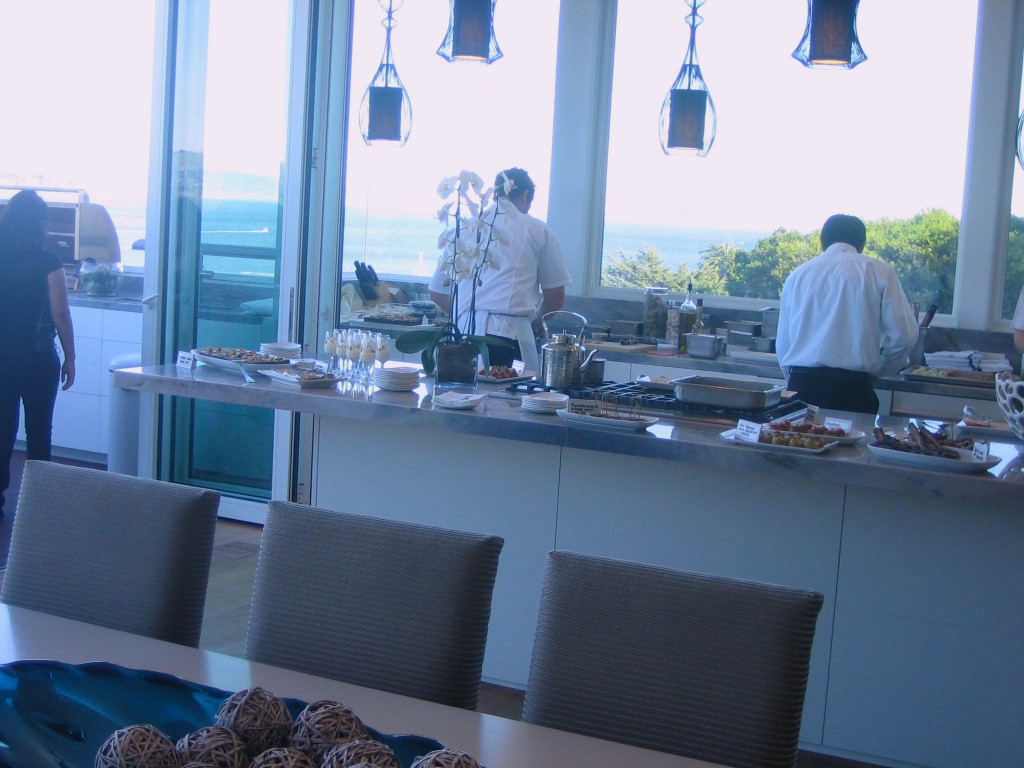 … where the chefs of nearby Poggio restaurant prepared mouthwatering hors d'oeuvres and desserts for us.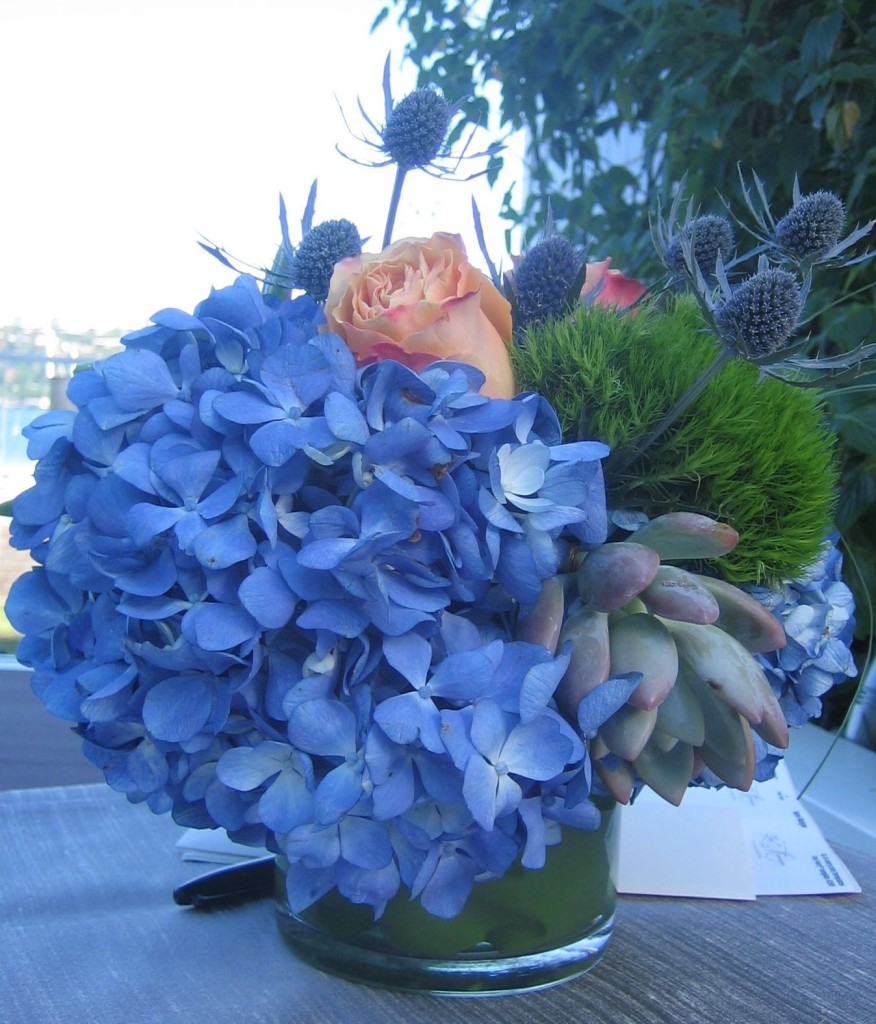 Floral arrangements from Mill Valley Flowers beautifully complemented the blue of the Bay and the green of the hills, adding just one more visual joy to the overall design.
Up here, there's space enough inside and out on the expansive patio for wedding guests to hang out, chat and enjoy the sunset over cocktails…
… and of course a private yacht charter can be arranged, and a send-off brunch the next morning! The new Casa Madrona wedding packages don't leave any wishes open. Bride, groom and their guests will be pampered in the utmost luxury, serenity and tranquillity – and that may well be the greatest treat of all. One thing is for sure: a wedding here will be unforgettable!

<! DL 06/02/12: Added html code for Pinterest Pin It button (appears at the end of each post) > <! DL 06/02/12: Added padding style modifier to the Pinterest html code to align the Pit It button on the page > <! DL 06/02/12: deactivated code by adding two ! in the a and img code lines >