Good question, dear brides-to-be!
And since I happen to be a wedding coordinator and designer (my company is A Day Like No Other), I also happen to have a few answers for you.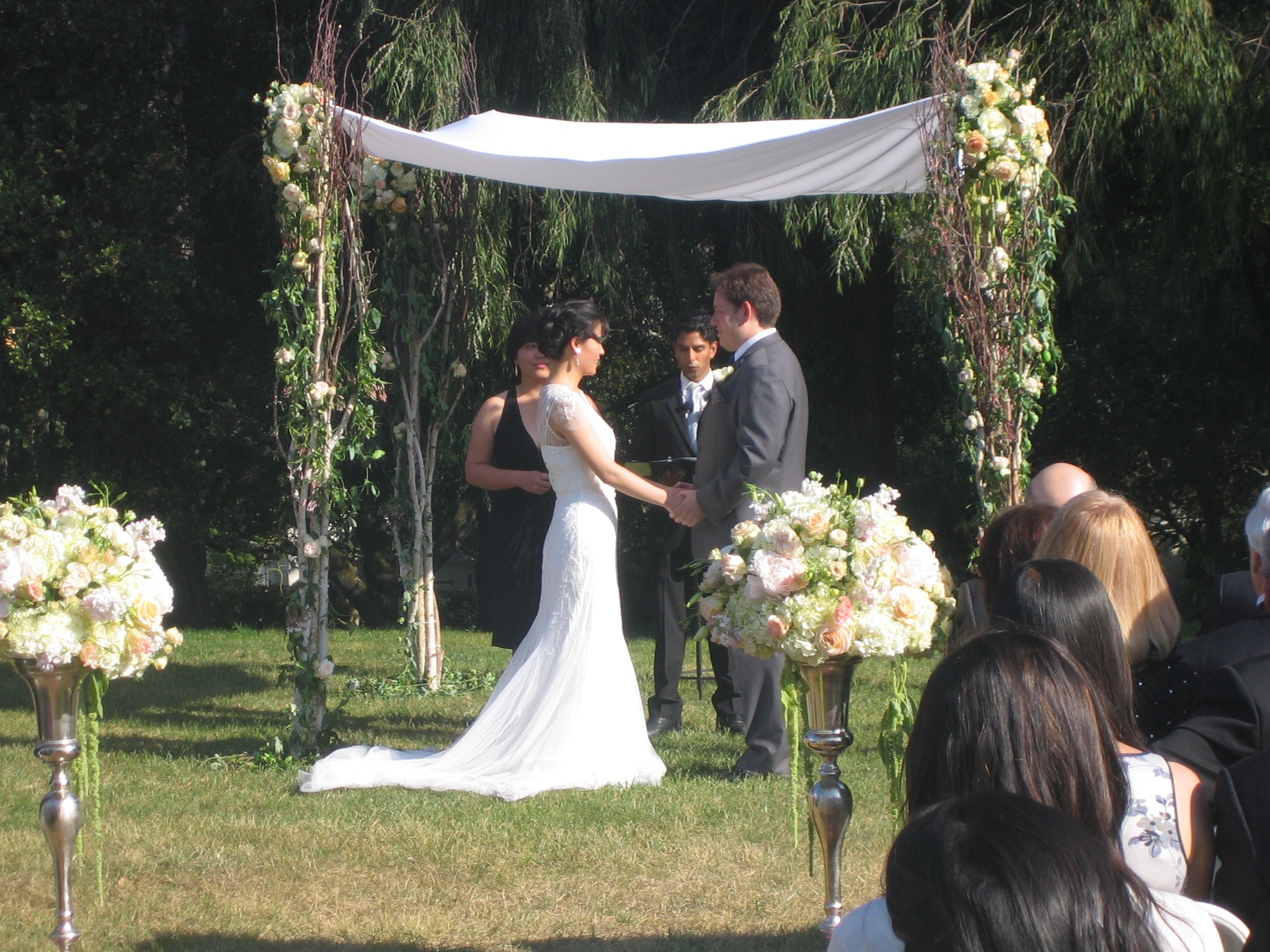 Your wedding is a one-in-a-lifetime event, your celebration of your commitment to the person you are going to share your life with.
It should be the best day in your life, in the truest sense of the word.
And you, the couple, should be able to enjoy every moment and cherish these memories forever.
The average wedding can take more than 250 hours to plan. With today's hectic lifestyles, most couples do not have that amount of time to research venues and vendors, compare the options, and make sure all details are taken care of.
A wedding coordinator saves you valuable time and money (yes, money!). The coordinator will not make decisions for you, but will pre-select your options, take advantage of discounts not available to private parties and avoid costly mistakes. And on your wedding day, your coordinator shoulders the responsibility for a smooth event flow, keeps to the timeline, quietly solves problems big and small "behind the scenes" and ensures that you, the couple, can indeed simply enjoy your great day.
CHOOSING YOUR WEDDING COORDINATOR
In my opinion, the most important qualities you should be looking for in your coordinator are a degree from a wedding coordinator school, experience, membership in professional organizations, and a personality matching your own.
Why is that? You need someone with a solid understanding of the art of wedding planning, and a degree from a reputable school guarantees that amount of extensive training. You want your coordinator to run your event like a well-oiled machinery; the more often he or she has done that before, the better for you. Membership in a leading professional organization demands adherence to highest professional and ethical standards – your coordinator has proven to be trustworthy and good at the job. (Since I am an active member in both ACPWC and WIPA, I know that for a fact). Inquire whether you'd be working with the same person throughout, and what this person's average response time is – it can make your life difficult if you have to explain your questions to a different associate every time, or if you have to wait for several days until you get your answers… And for the rest, let your heart speak! Your coordinator will become part of your life for months, maybe a year. He or she should be like a trusted friend and confidant. Only you can feel who among your selection of "finalists" will fill that role. I feel so blessed that at my weddings this relationship has always worked out … and here's my reward at the end of the evening: it was the best day of their lives! (see "Praise!")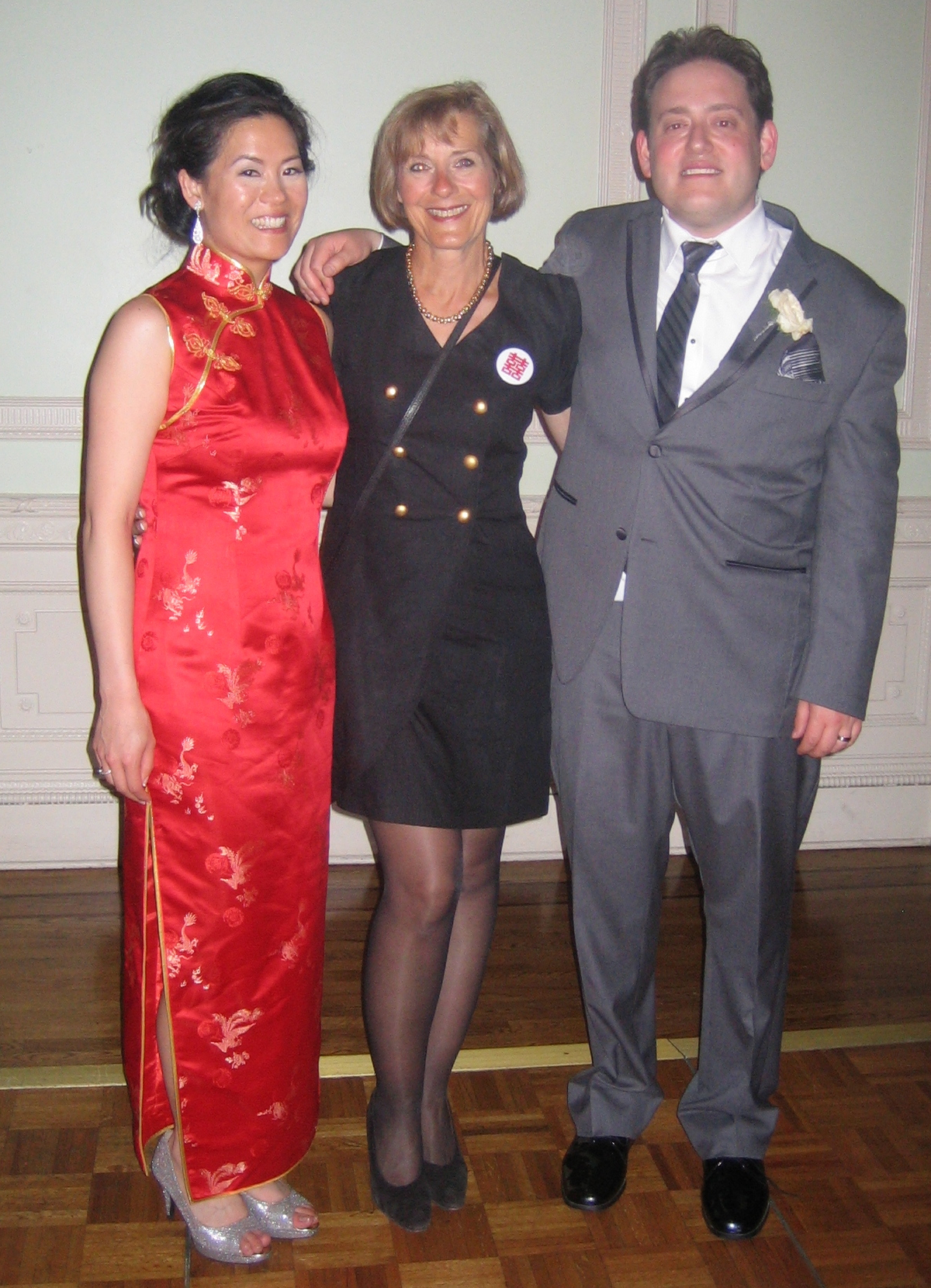 DO WE REALLY NEED AN INDEPENDENT WEDDING PLANNER? WE ALREADY HAVE OUR (ONSITE COORDINATOR/FLORIST/ CATERER…)
Many couples are wondering what the differences are. So many vendors claim that they can act as wedding planners in addition to the services they offer and they are hired for.
BUT… that's often only part of the truth. While some floral design companies and catering businesses do, indeed, offer full-service wedding planning (at an extra fee, of course), most of this "free wedding planning" is a far cry from what an independent coordinator will do for you.
An onsite coordinator, be it for your ceremony or for your reception venue, will plan and coordinate exactly that part of your celebration and nothing else. Who helps you stay on time and on budget during the planning stages, making sure no detail is overlooked? Not your onsite coordinator…
Your florist might be a gifted designer in his or her medium, but who is going to design your décor scheme to a cohesive whole, from linens to china, lighting and escort cards? Let alone doing any planning along the way…  Your caterer is certainly a fantastic chef, but don't expect him or her to find you the right DJ or band – and so it goes.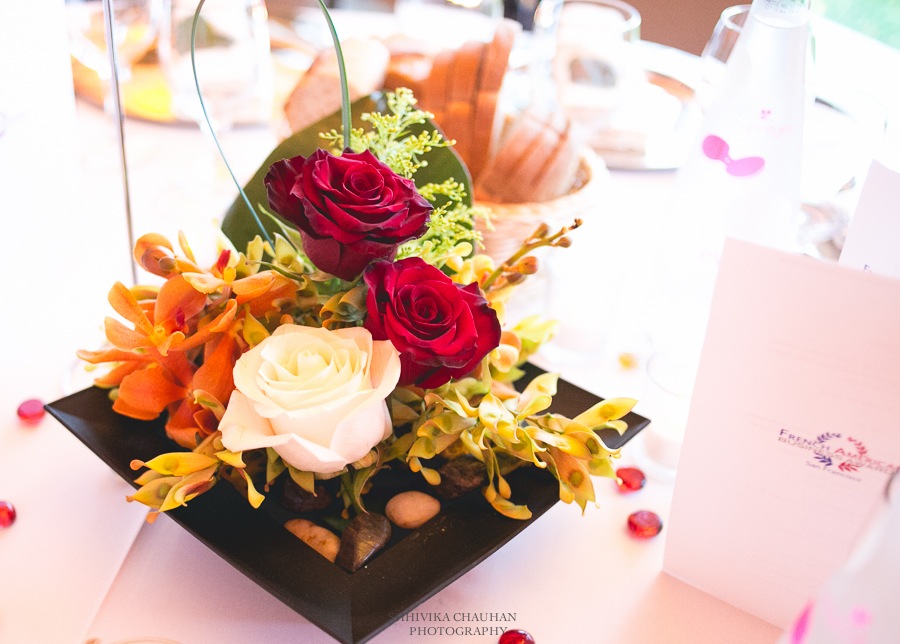 You, the couple, are probably specialized in your professions, hard-working and good at what you do. You certainly appreciate the value of a specialist in a different field – wedding coordination and design. You would not even think of conducting a lawsuit without the help of a lawyer, or a house construction without the help of an architect. Your wedding day is of equal importance and deserves the same level of attention by a trained specialist. Entrust it to a trained professional.
DESIGN-WISE WE ARE TOTALLY OVERWHELMED WITH SO MANY IDEAS AND POSSIBILITIES. WE REALLY DON'T KNOW WHERE TO START.
In the era of the Internet, dozens of glossy wedding magazines and Pinterest, it's easy to get overwhelmed! Sometimes there is, indeed, too much of a good thing. Let a specialized wedding designer  help you sort through all your various ideas. Some will be very close to your hearts, others not so much; some can be combined, and others can maybe play a role in the design of the Rehearsal Dinner – or bachelorette party, or bachelor party, bridesmaids' breakfast, bridal shower… you get it. There is so much going on before and around your wedding that many of your great ideas and inspirations can find a home in one of these events if they don't make the final cut for wedding décor. A wedding designer can definitely guide you from this first stage of vague inspirations to a distinct décor plan for each of your festivities. Here is one recent example: my bride Erica, an amateur astronomer… starstruck! Here's what we came up with:
A Moon-and-Stars-themed photo booth: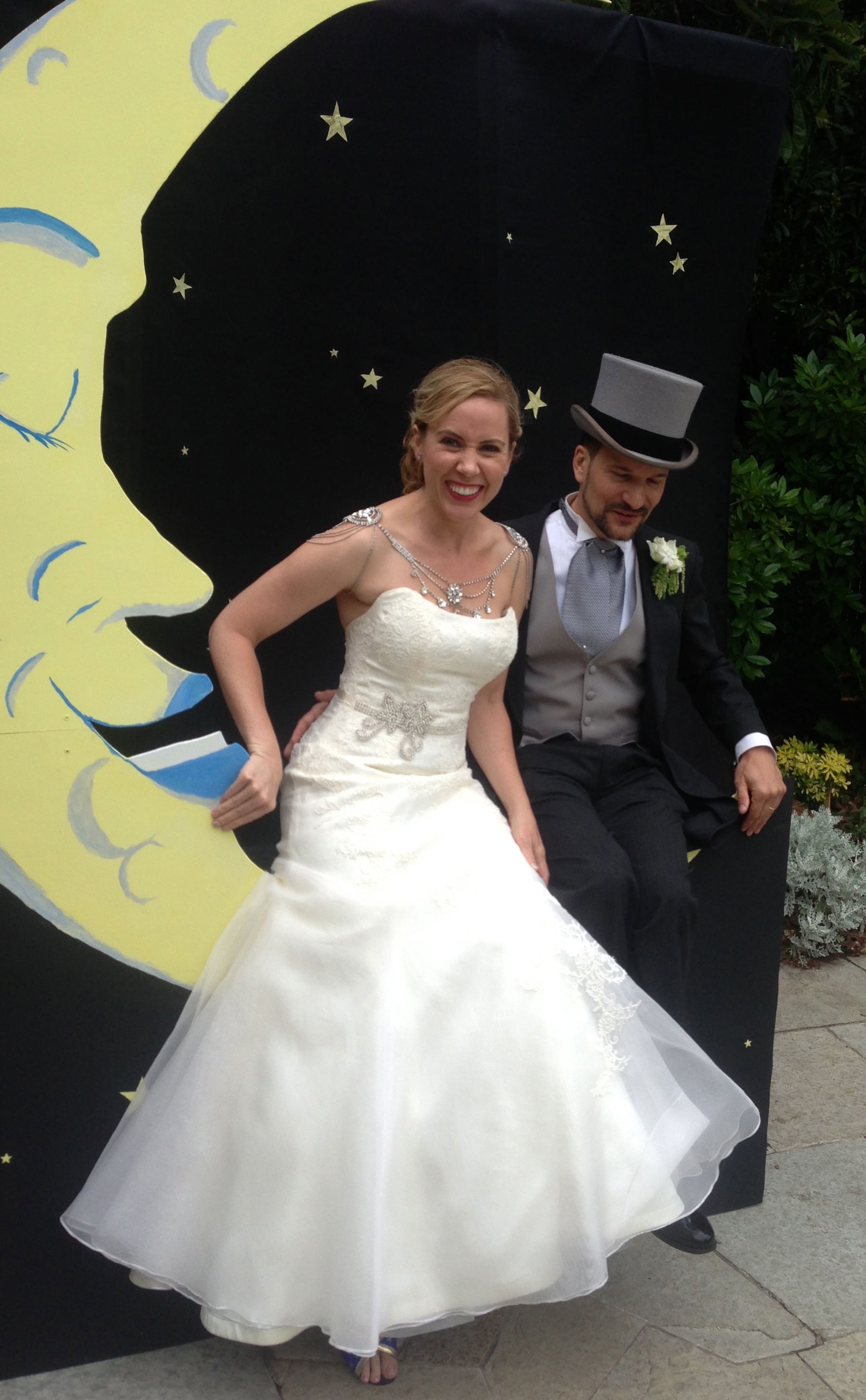 … a cake to match…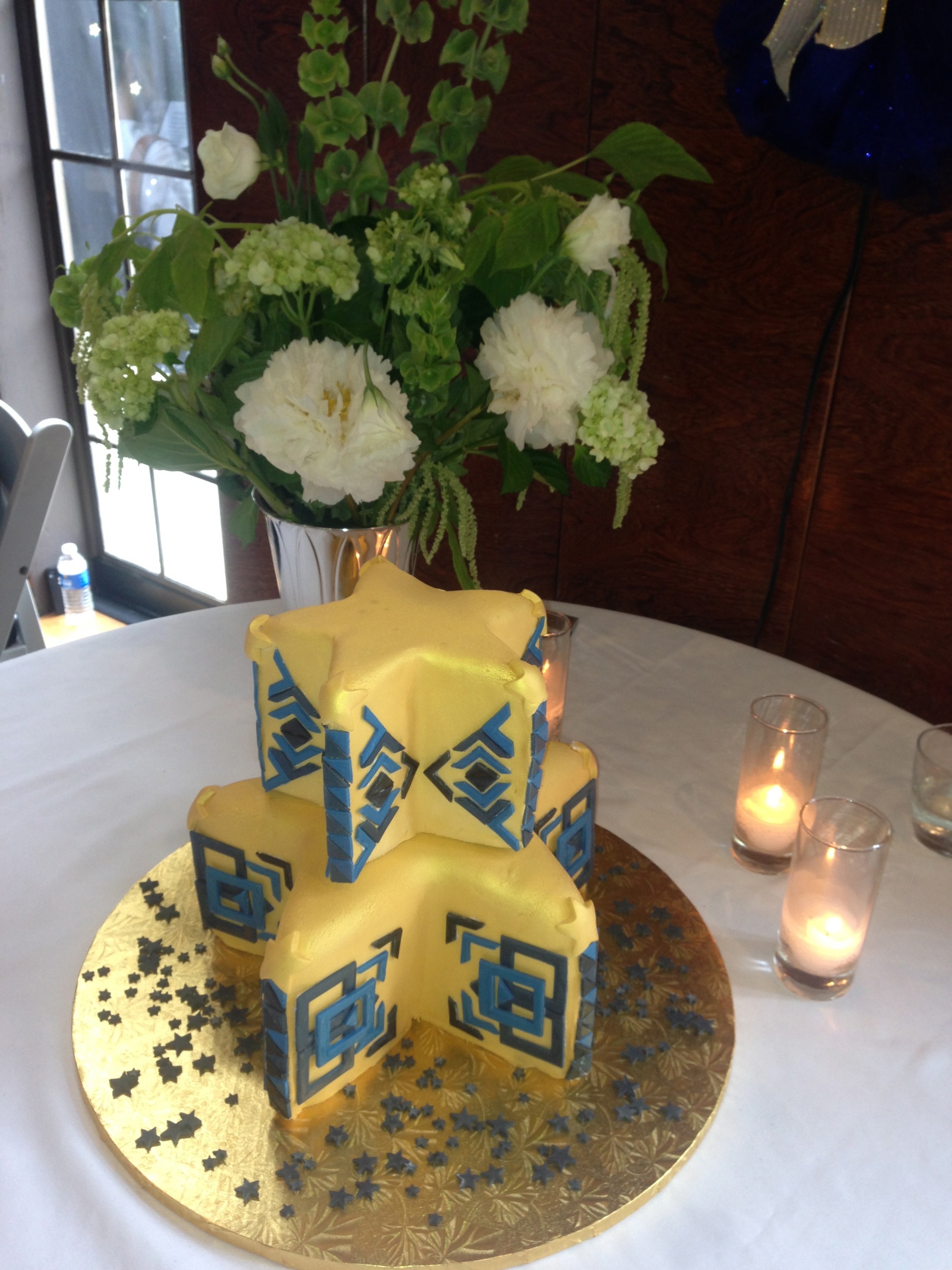 … glimmering stars in the guests' champagne glasses, and even the wedding shoes playing along!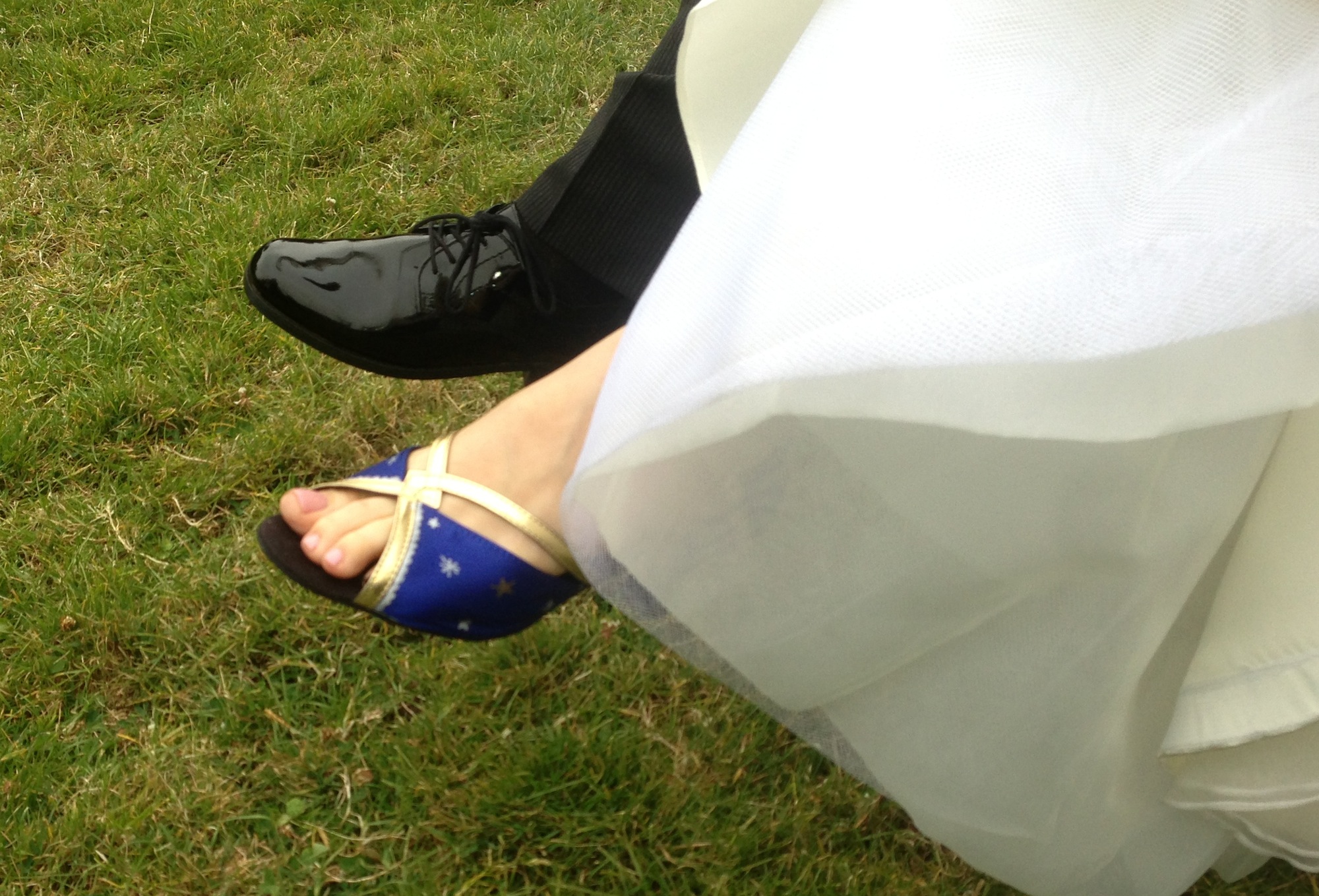 Well, convinced?

If you now think you might, after all, need a wedding planner – email me! [email protected]

I am very much looking forward to hearing back from you!

<! DL 06/02/12: Added html code for Pinterest Pin It button (appears at the end of each post) > <! DL 06/02/12: Added padding style modifier to the Pinterest html code to align the Pit It button on the page > <! DL 06/02/12: deactivated code by adding two ! in the a and img code lines >