Happy New Year to all my readers, and, of course, to all my brides (and grooms) for whom 1/1/14 marks their first New Year as husband and wife!
Traditionally, the transition to a new year always invites to also look back to the year we just completed, and I'd like to follow that tradition – with a twist! Let's look back to the glorious dresses my ever-so-creative and chic brides chose for their Great Day.
And the winner is… no, no, that's up to each and every one of you who the winner is! I can only tell you the winner by numbers, and that is the classic A-line dress with a fitted bodice, still close to the body around the hips, and gently flaring below to a more or less dramatic train. Universally flattering, this style is quite versatile – embellished with ruching, lace, embroidery, appliqués, made from various materials, and with necklines as different as "sweetheart" or "asymmetrical, "with trains of varying lengths, not two A-line dresses are alike. Have a look: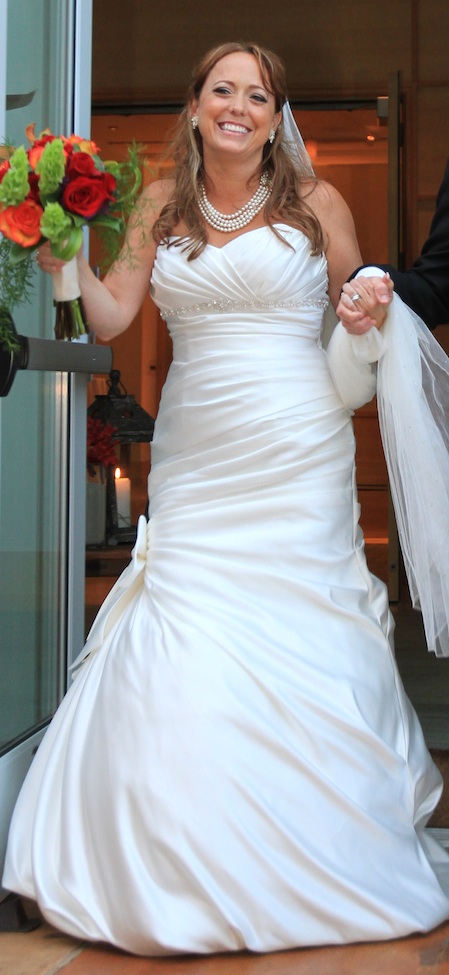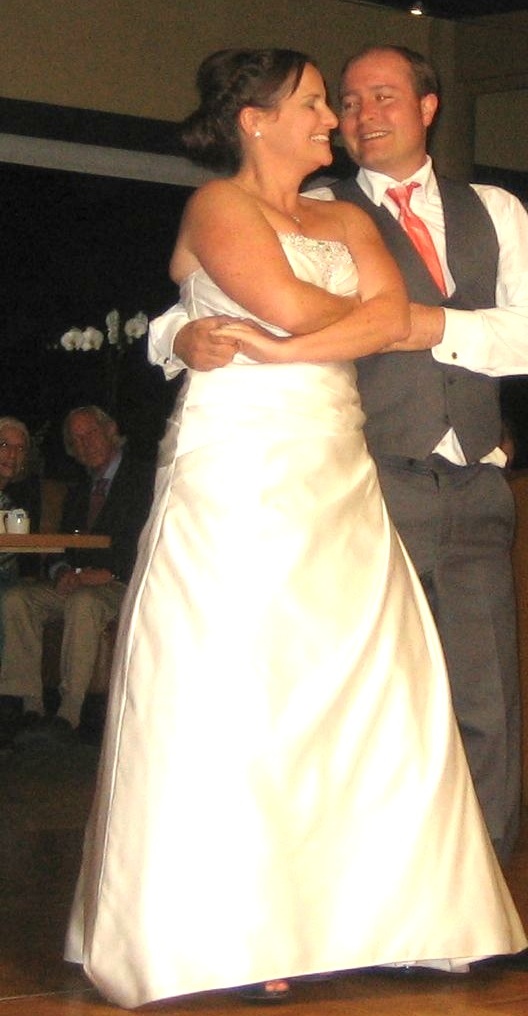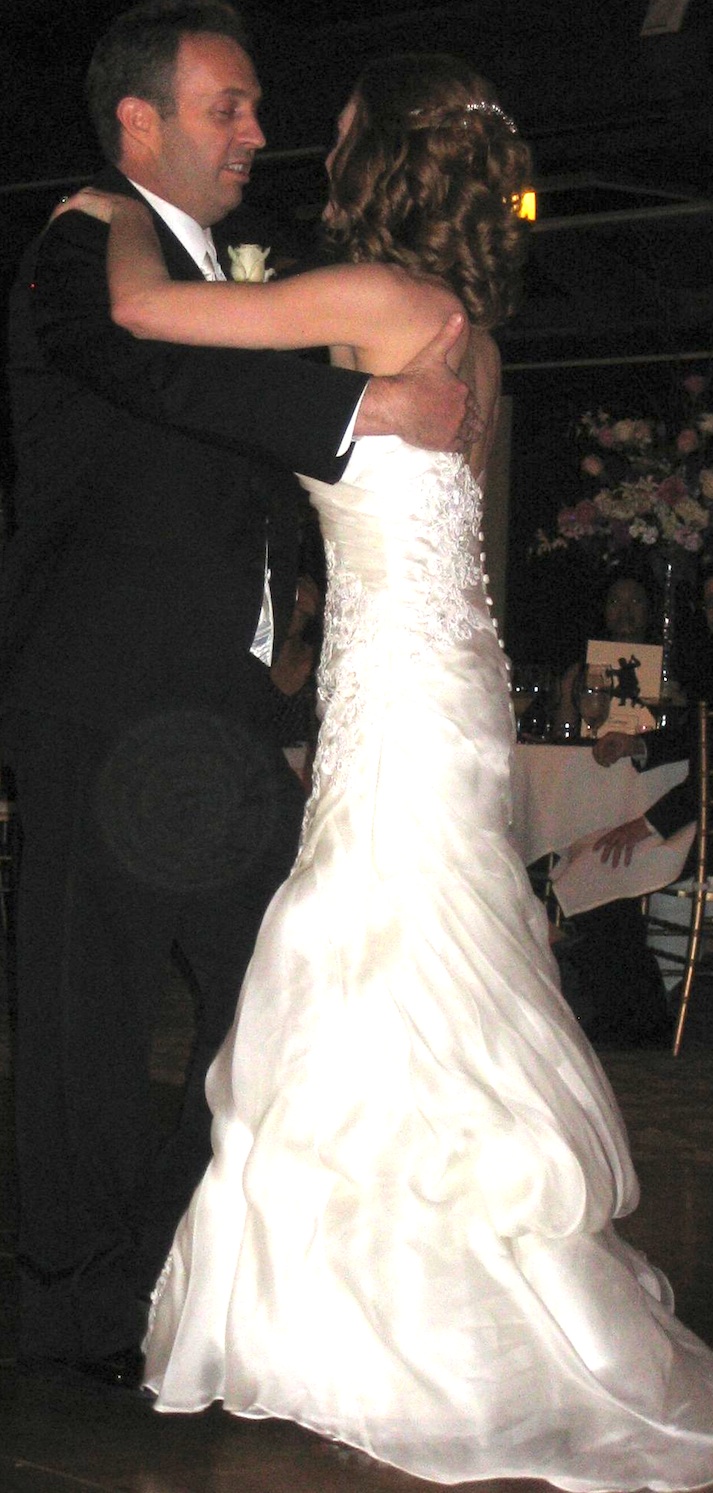 Then there are the "trumpet" gowns – basically a more form-fitting A-line close to the body down to nearly knee-height with a flare below the knee.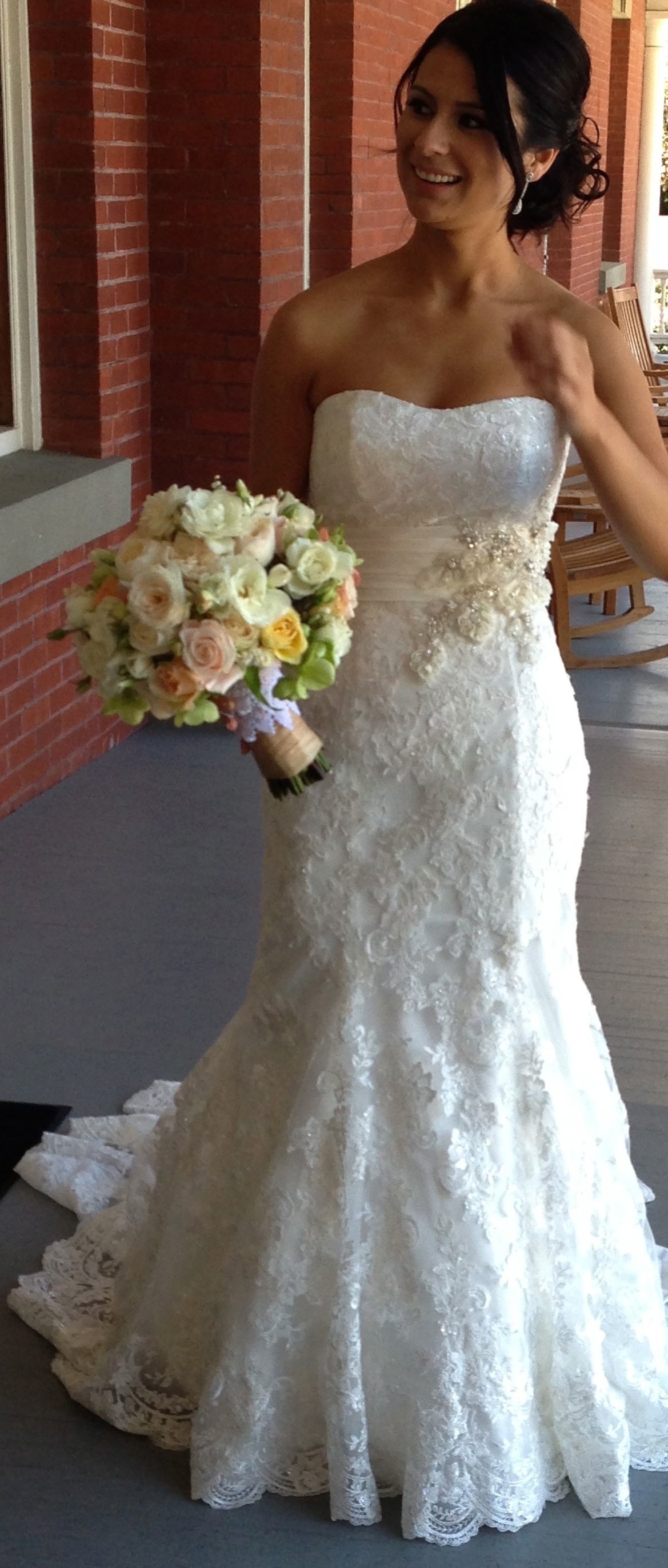 Here in precious lace – and the next one in silk sateen
with a long, long train: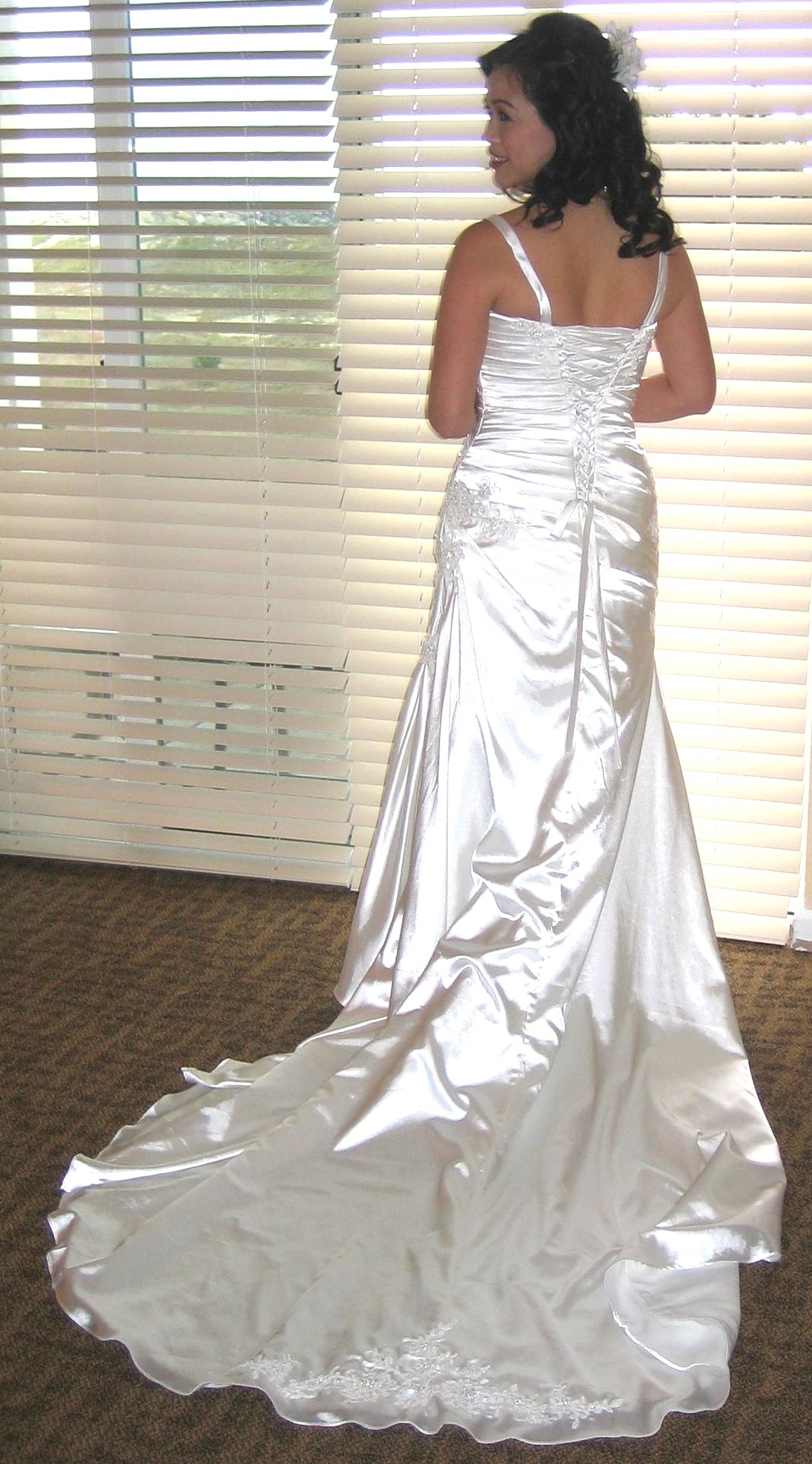 Here comes an asymmetrical neckline – quite unique!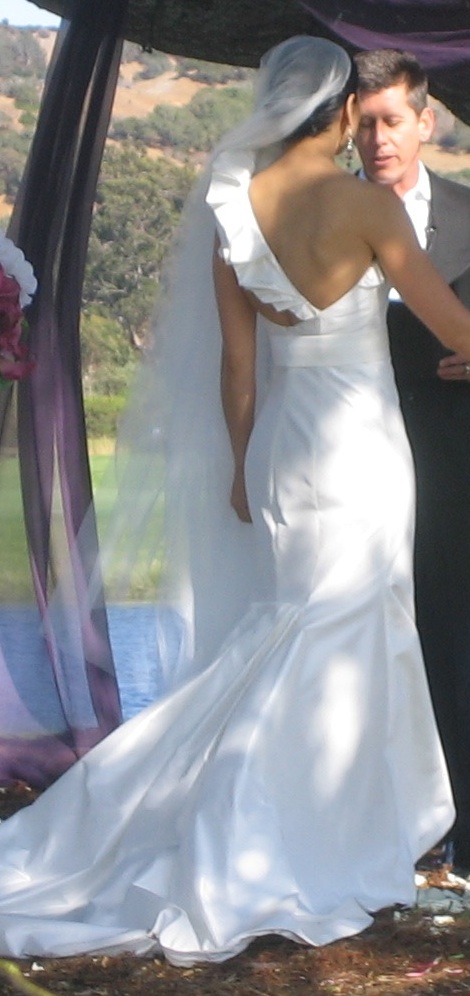 Surprisingly, none of my brides chose a classical ballgown style – nor a "mermaid" dress, either (mermaid dresses are figure-hugging down to mid-calf height and require – let's face it – nothing less but a supermodel figure! And even then they are not for the faint of heart!). But what else my brides chose definitely deserves your attention.
We had the demure, elegant, covered-up style: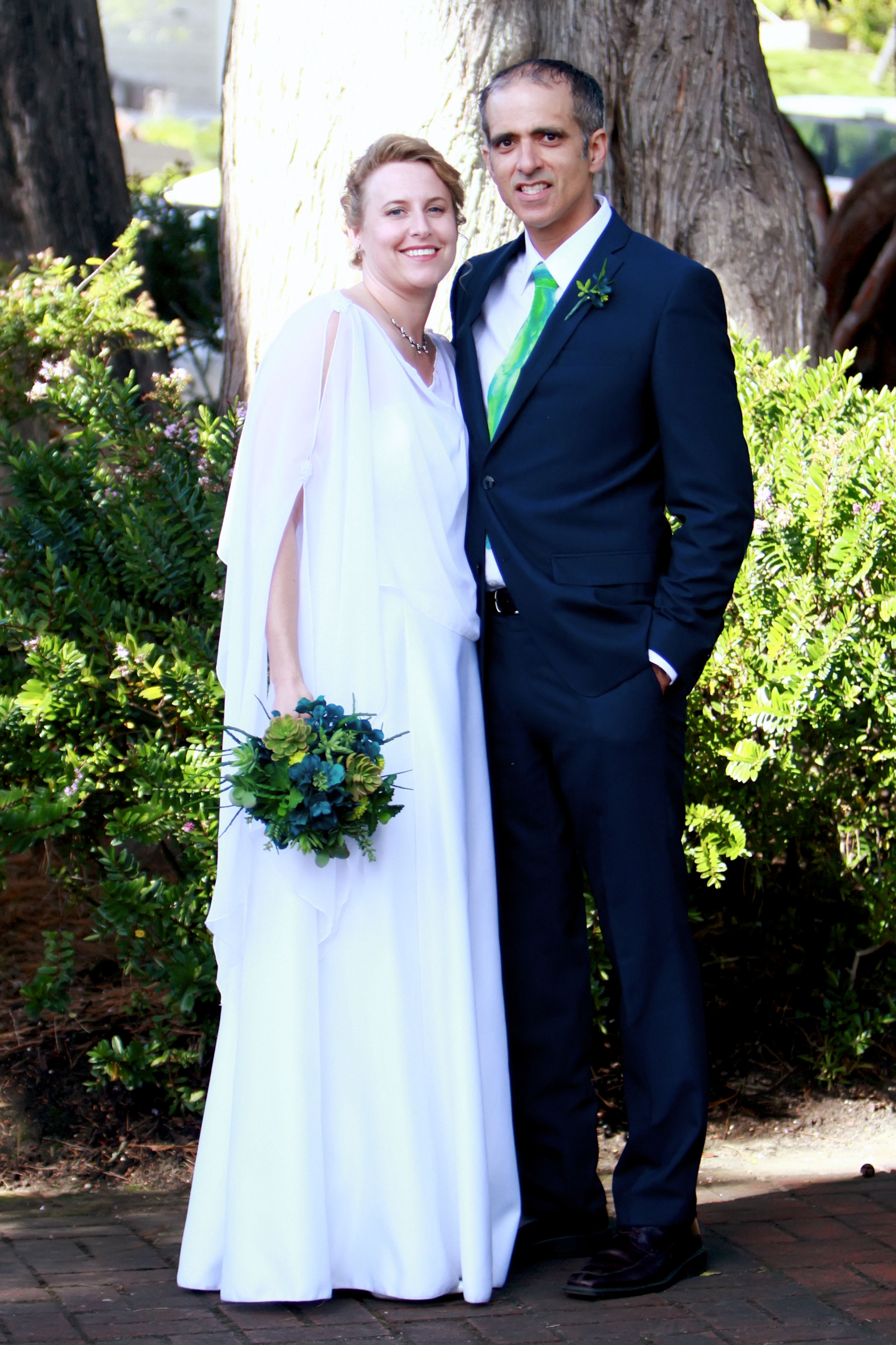 … and a nostalgic look (a family heirloom dress, nothing less!)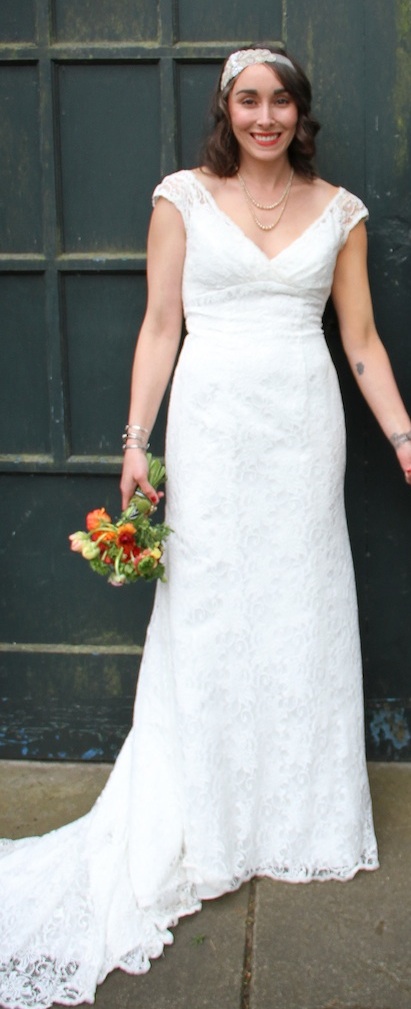 One of my brides had her dress custom-tailored with a dramatic back and a lace "overcoat" to wear as a cover-up for the ceremony: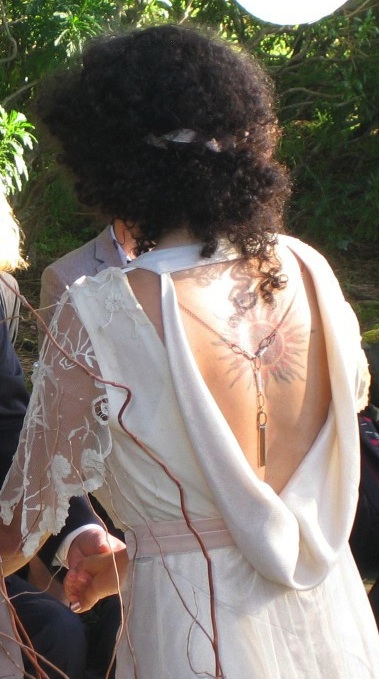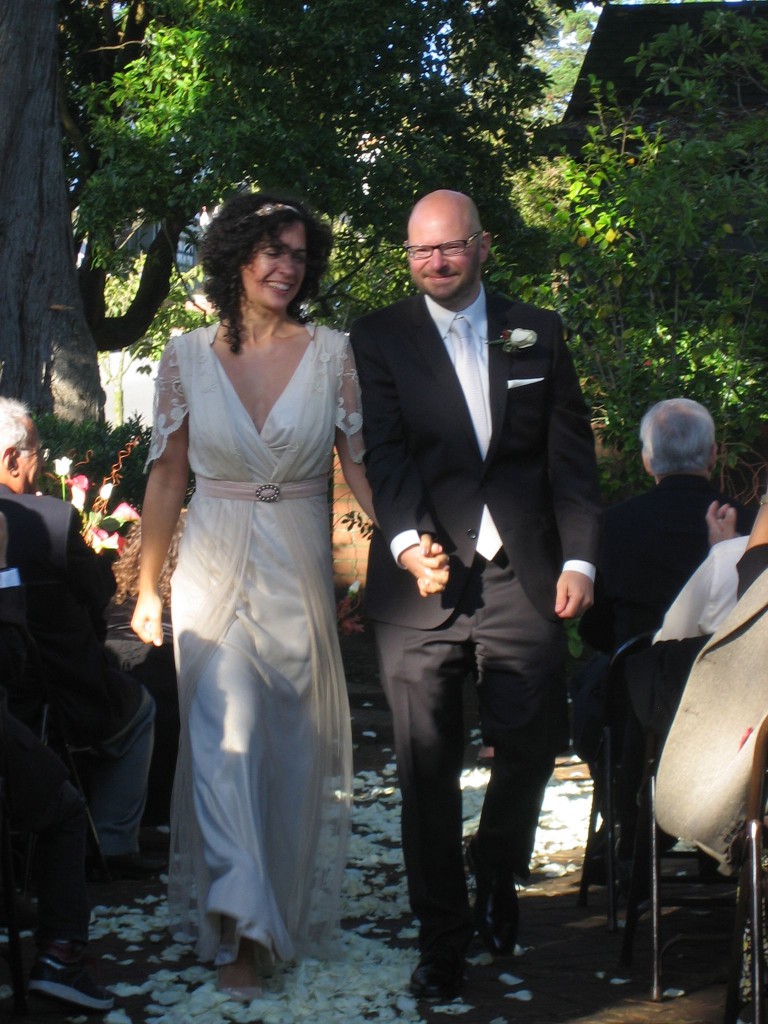 Another one wore a feathery, bead-embroidered confection that could have passed as an elegant cocktail dress:
The floor-length shift dress made a come-back in high style and elegance, the first one by Reem Acra…

… and this one by Jin Wang;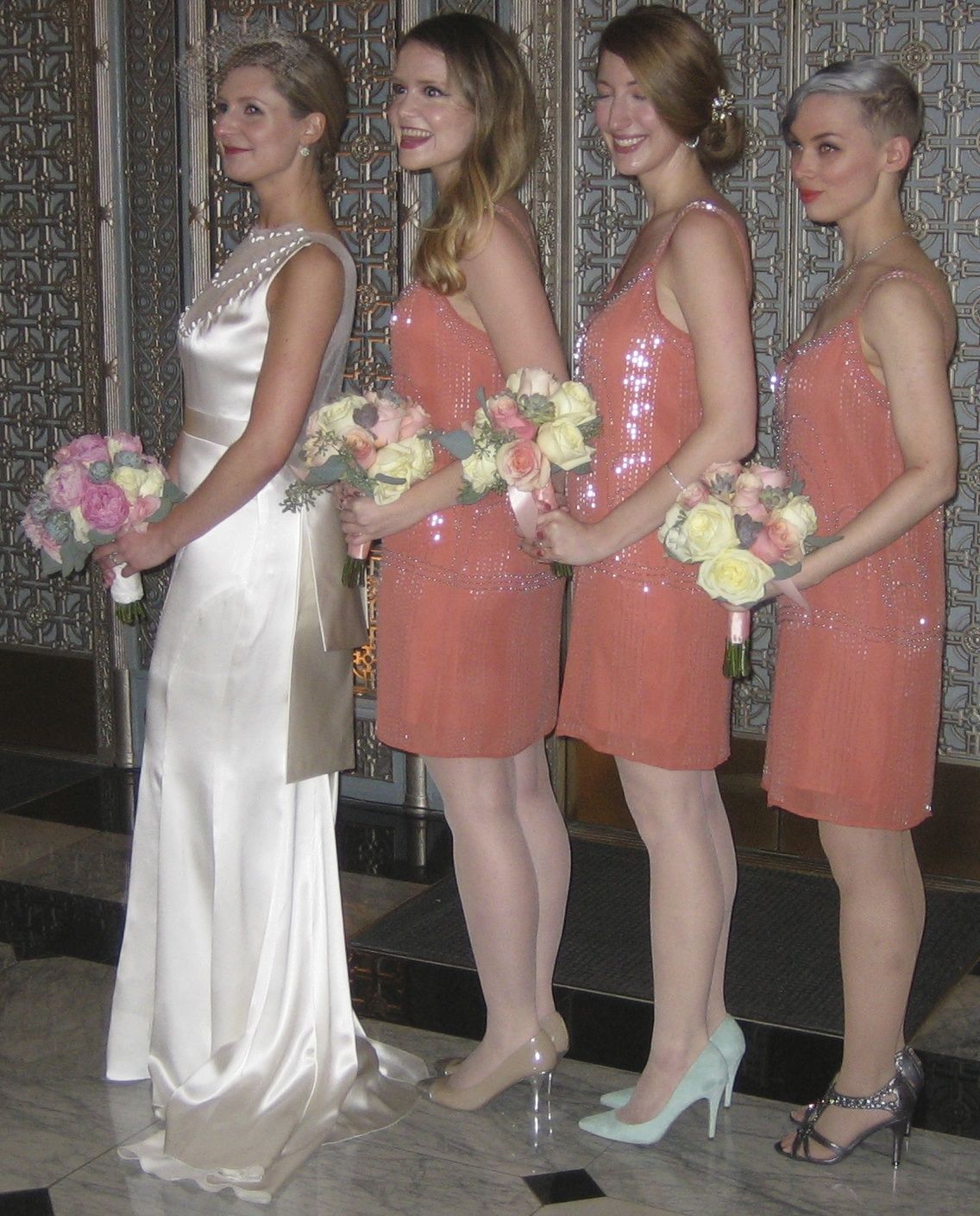 And last, but certainly not least, the two "stunners" in our show!
Number one: a Vera Wang dress …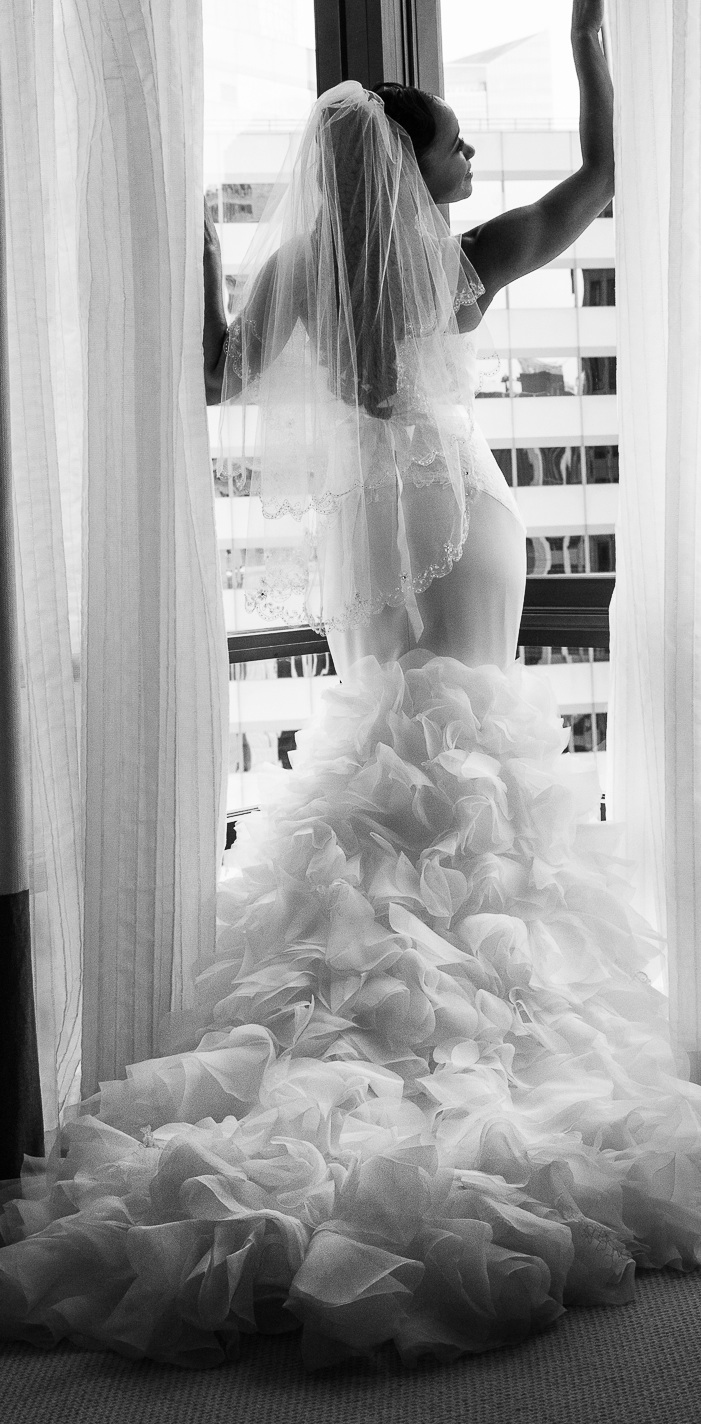 and number two: an ultra-luxurious gown of pale champagne silk duchesse with precious lace appliqué and a dramatic train: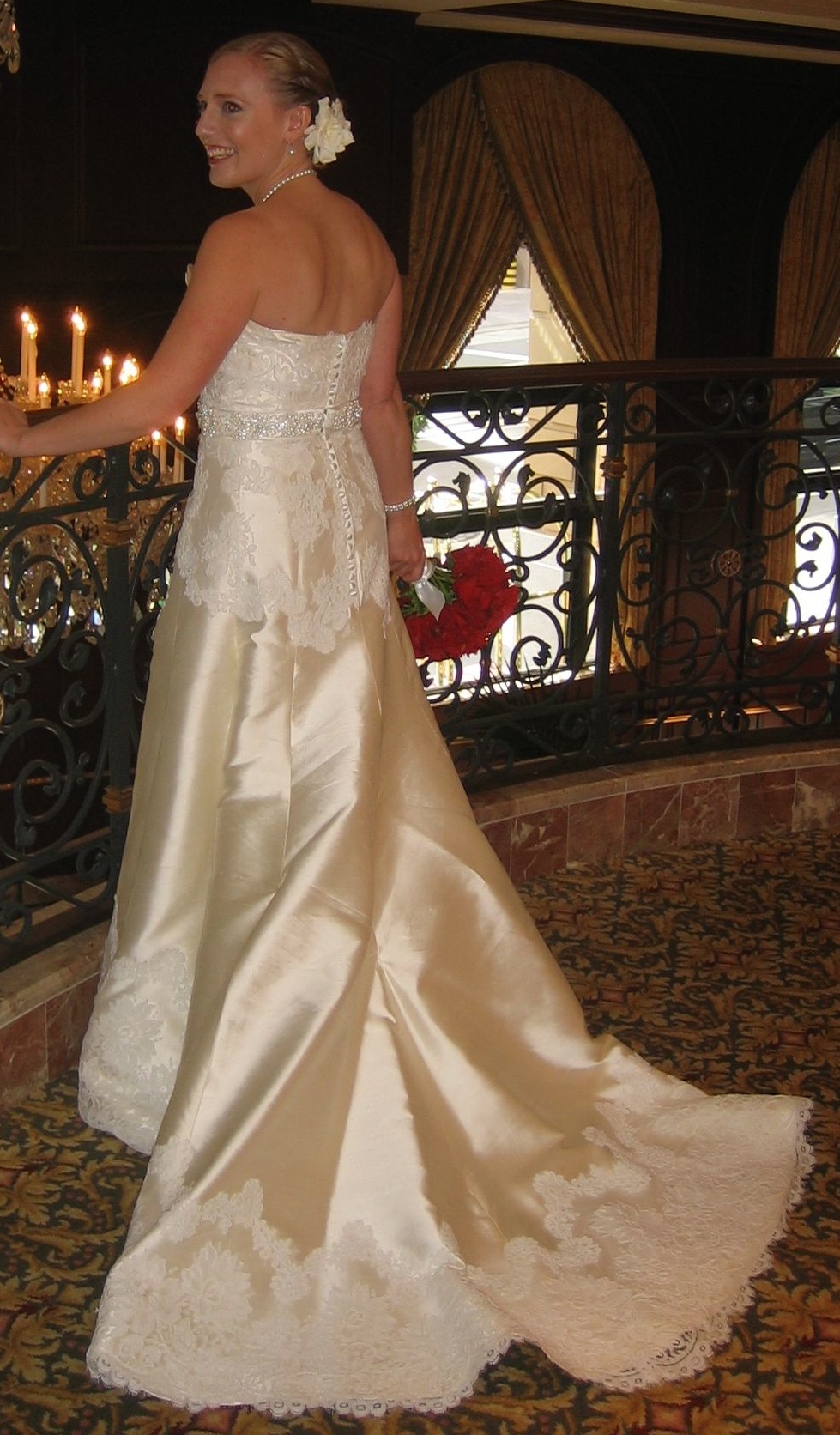 Inspired?

I bet you are! And now – pick your own very favorite!

<! DL 06/02/12: Added html code for Pinterest Pin It button (appears at the end of each post) > <! DL 06/02/12: Added padding style modifier to the Pinterest html code to align the Pit It button on the page > <! DL 06/02/12: deactivated code by adding two ! in the a and img code lines >