Where to start? When my longtime collaborator and friend, photographer Shhivika Chauhan, called and suggested to do a super-elegant styled shoot together, I was immediately on board – City Lights in San Francisco, at dusk! The Four Seasons Hotel in the heart of downtown SF invited us and offered us the Presidential Suite for our shoot – and we were overjoyed. It doesn't get any more elegant and urbane than that!
We jumped into planning mode. We'd present a gay couple. We'd present the Pantone Color of the Year – "Marsala" – as an accent in an otherwise cool and masculine design scheme. Shhivika found the couple, I found the rentals (from Classic Party Rentals and Stuart Rentals) and decor items. Janelle Jacky, one of our favorite florists, promised the flowers, sculptural, geometric and un-frilly as dreamt up by us. Kathleen DeManti of Spoonful of Sugar provided the very unusual wedding cake that we envisioned. Bella Figura created the invitations, Selix provided the attire, Nicole Perez was our make-up artist extraordinaire. David Robinson, Meg Paynor and their Four Seasons team made sure we had absolutely everything we needed, and more. And here we go!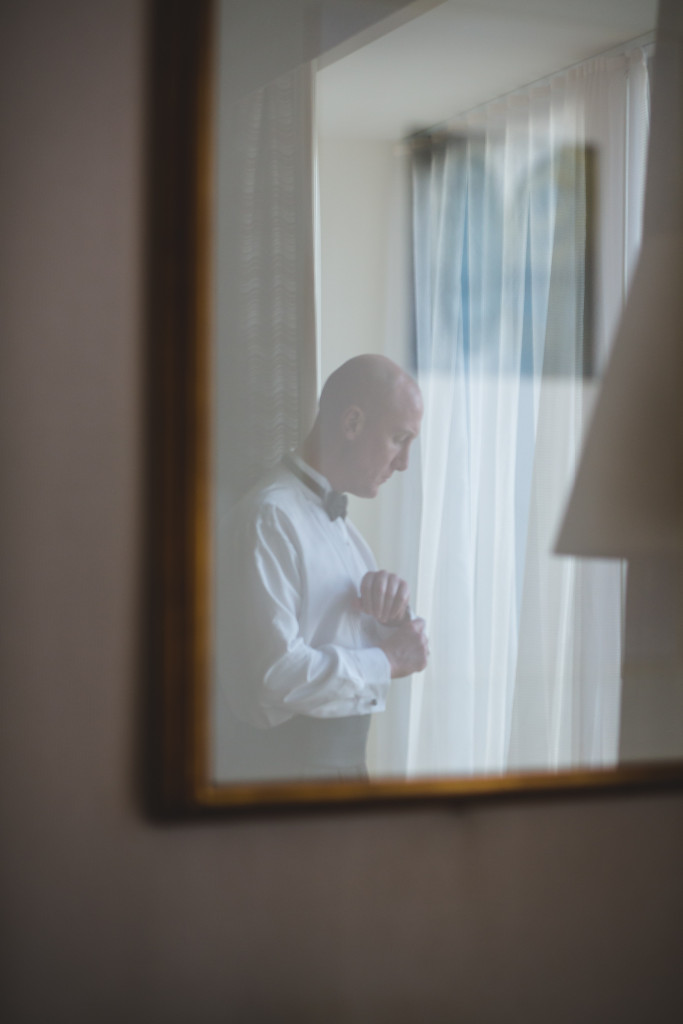 Getting ready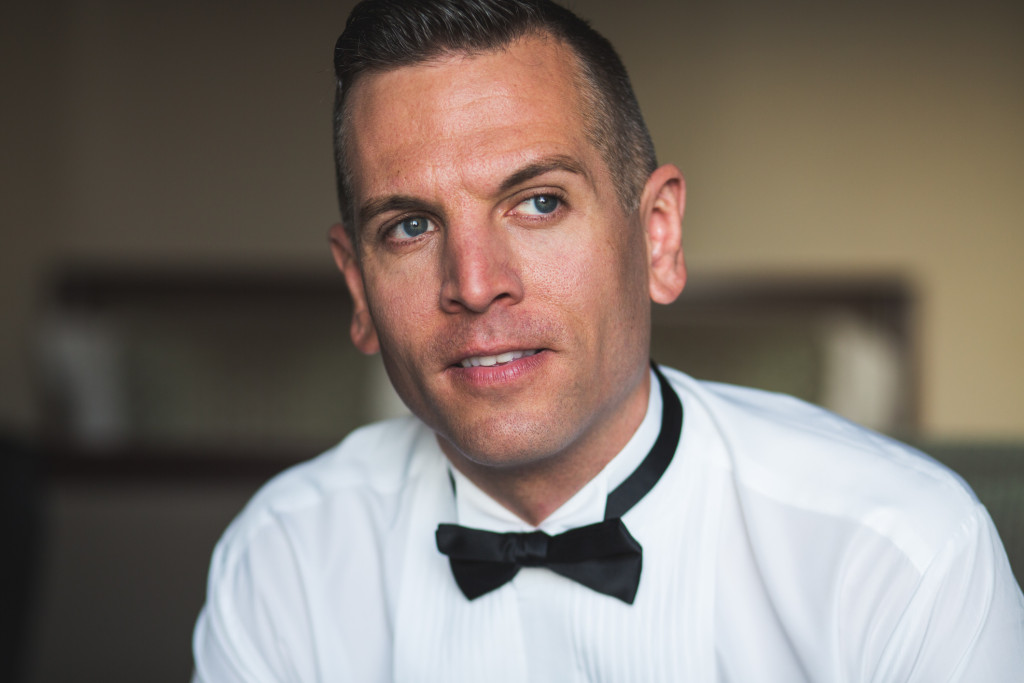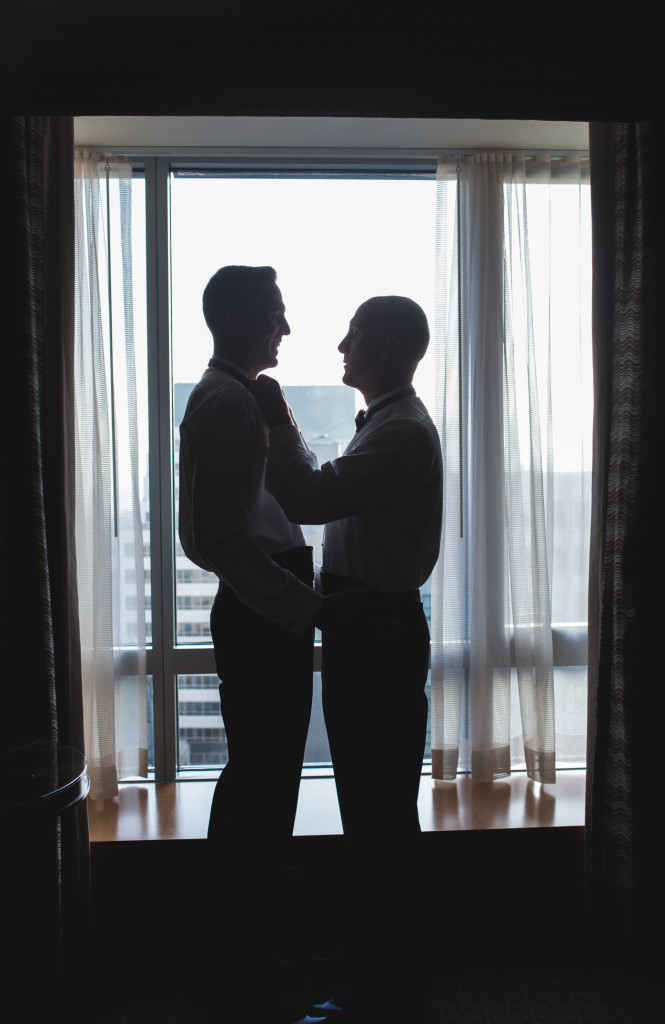 The rings, custom-made for this occasion by Vittoria d'Aste-Surcouf of VAS Bijoux: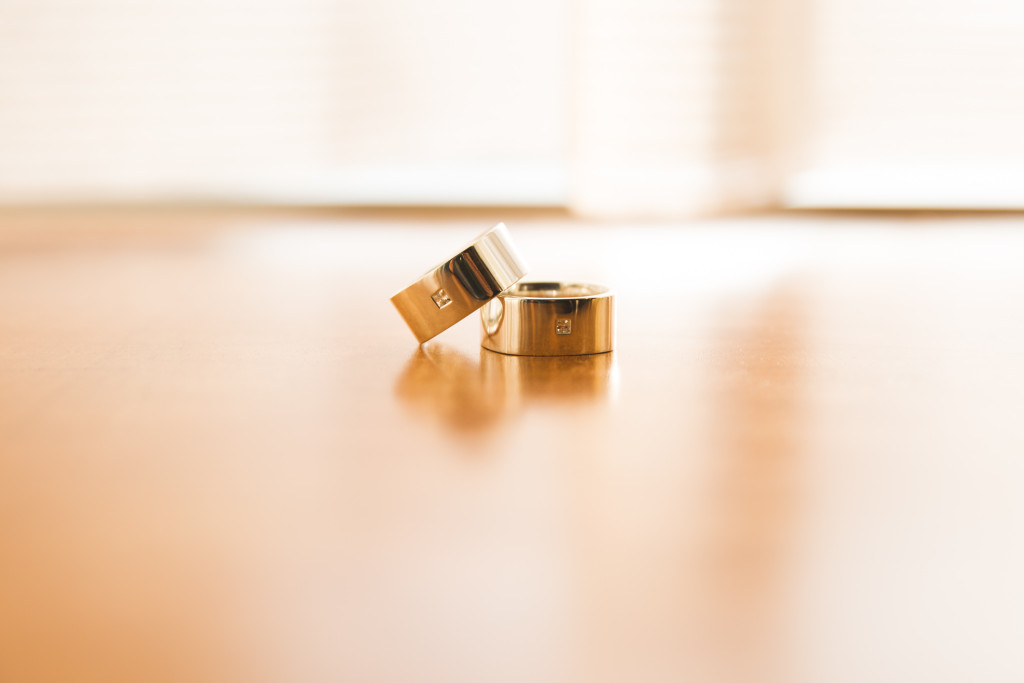 …and the boutonieres: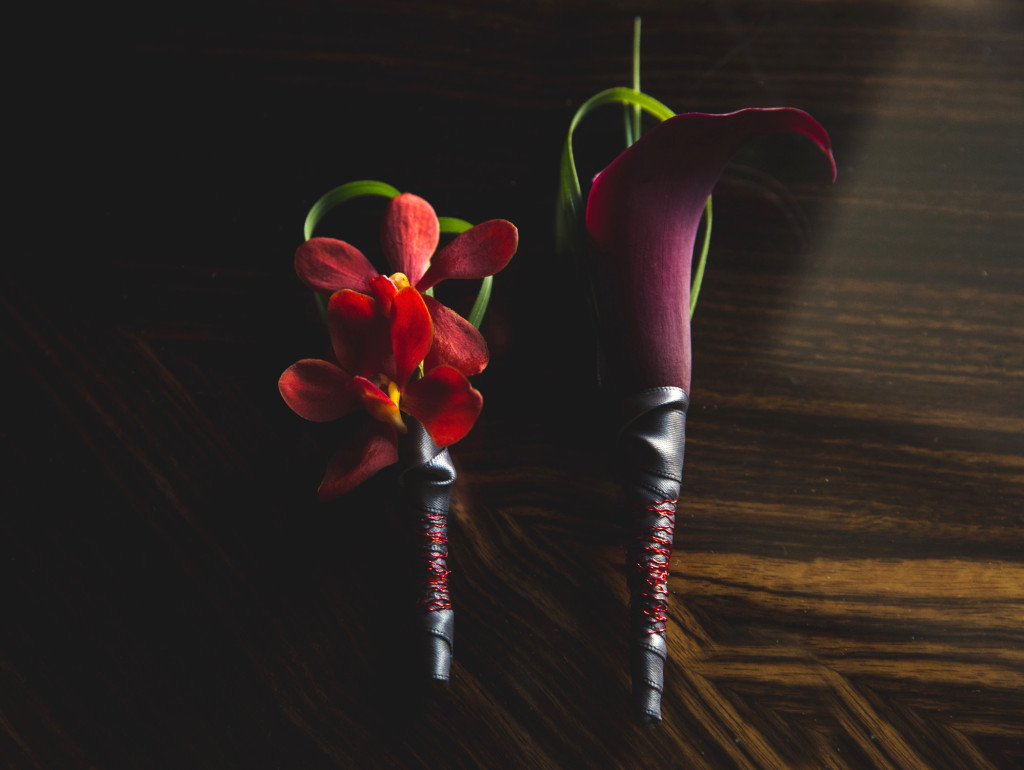 … and shoes – with the City as backdrop: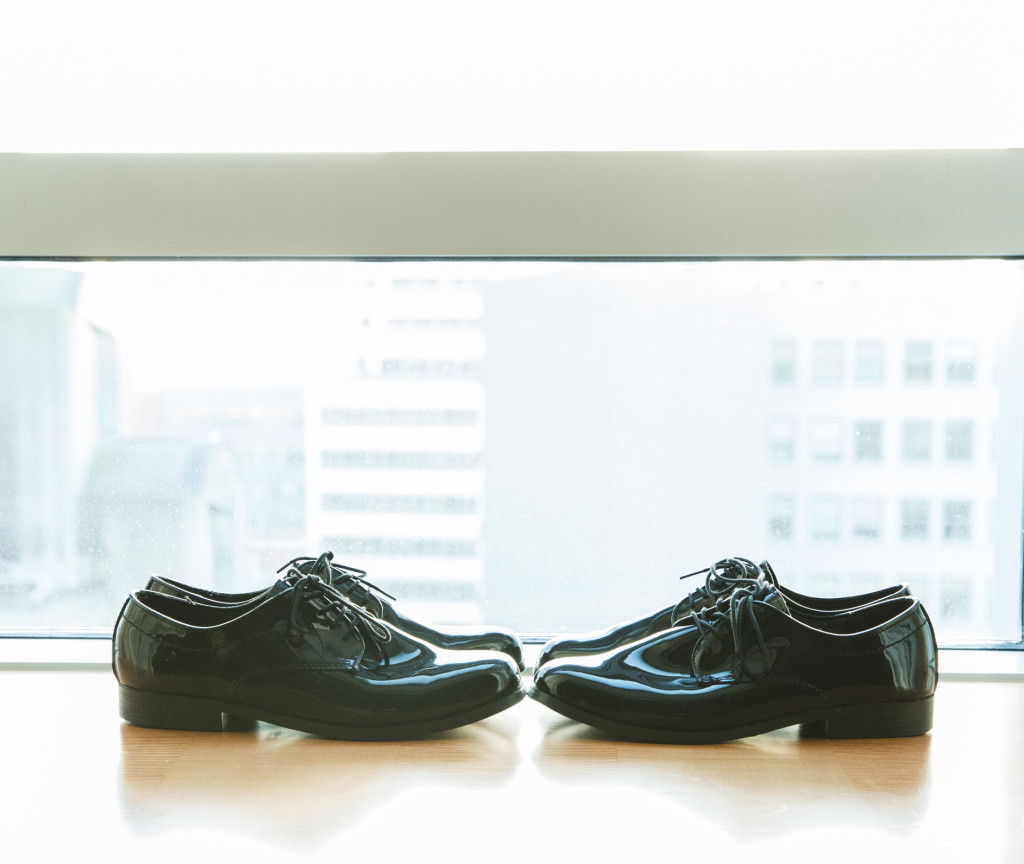 Done!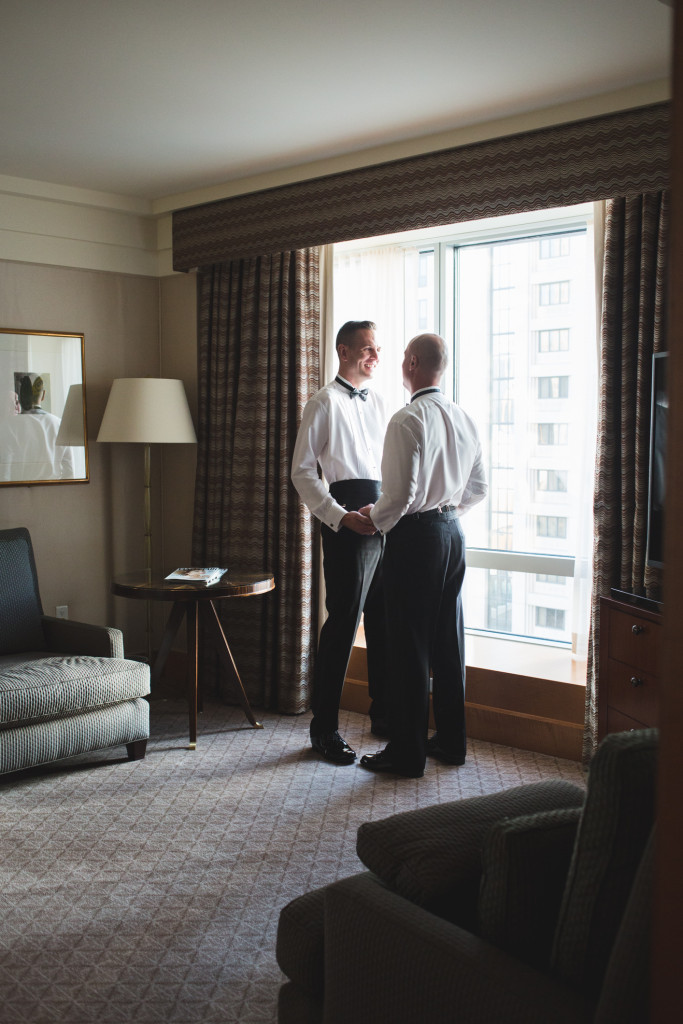 The two have definitely earned a glass of champagne now…
Cheers!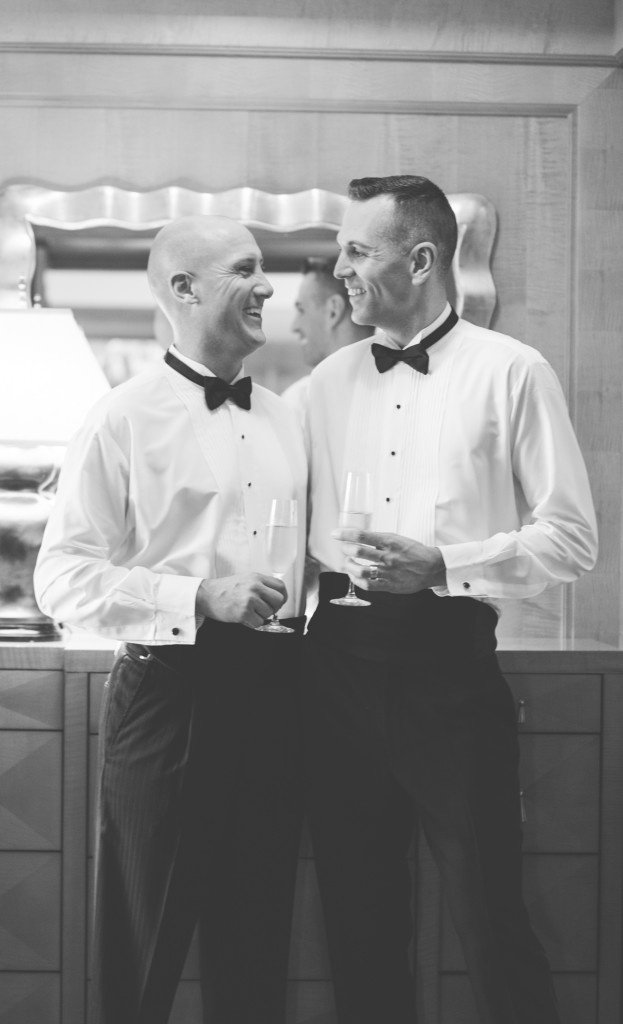 Time to sit down at their "cool" sweetheart table –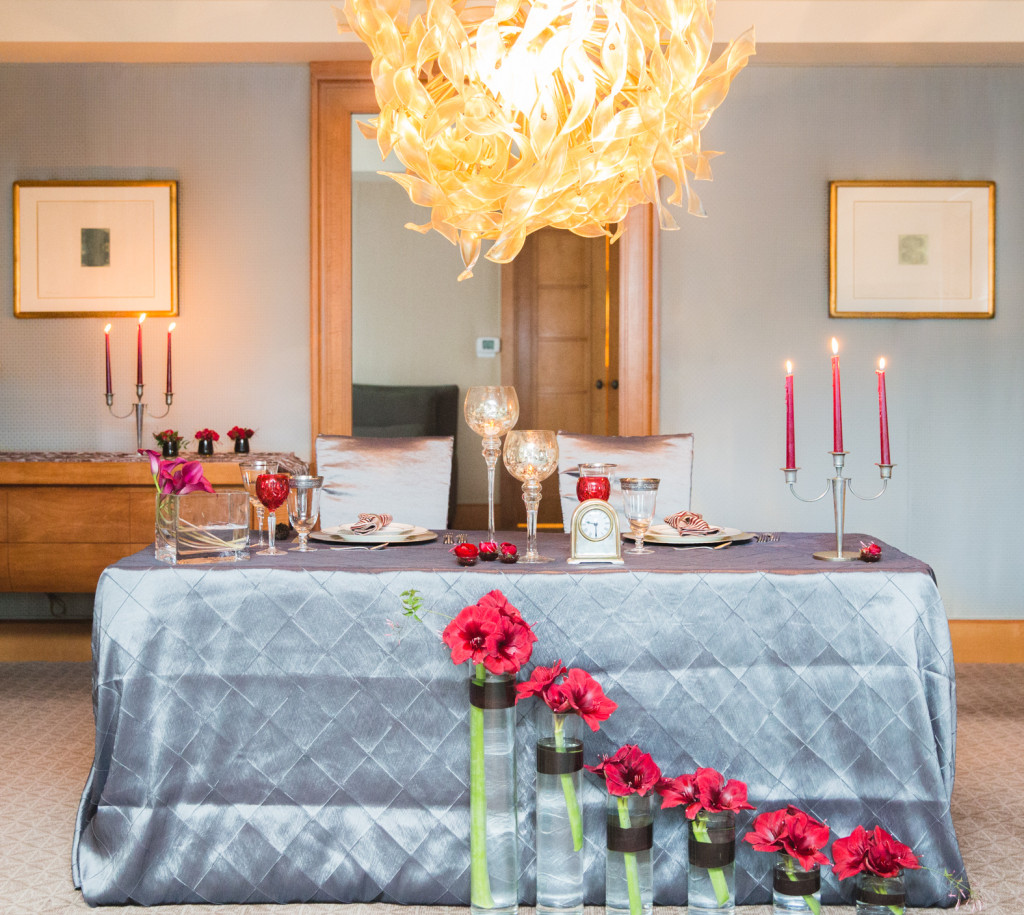 Structured platinum grey linens provided an elegant and understated backdrop for sculptural dark red Amaryllis blooms in a geometric arrangement, red cut-crystal goblets, red candles in silver candelabras…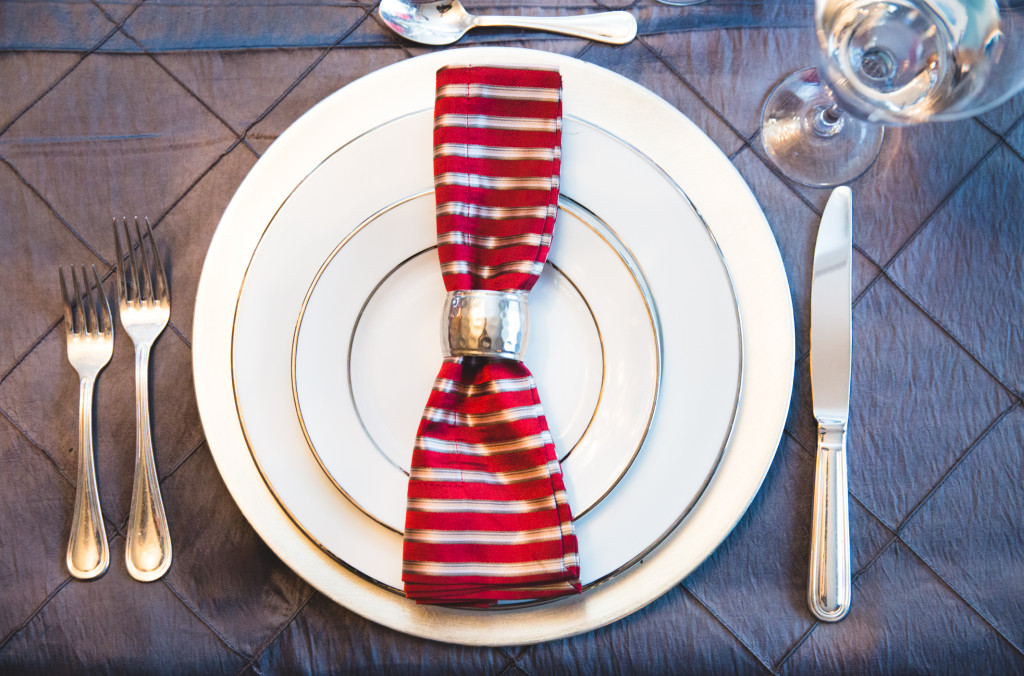 … and sleek white-and-platinum place settings.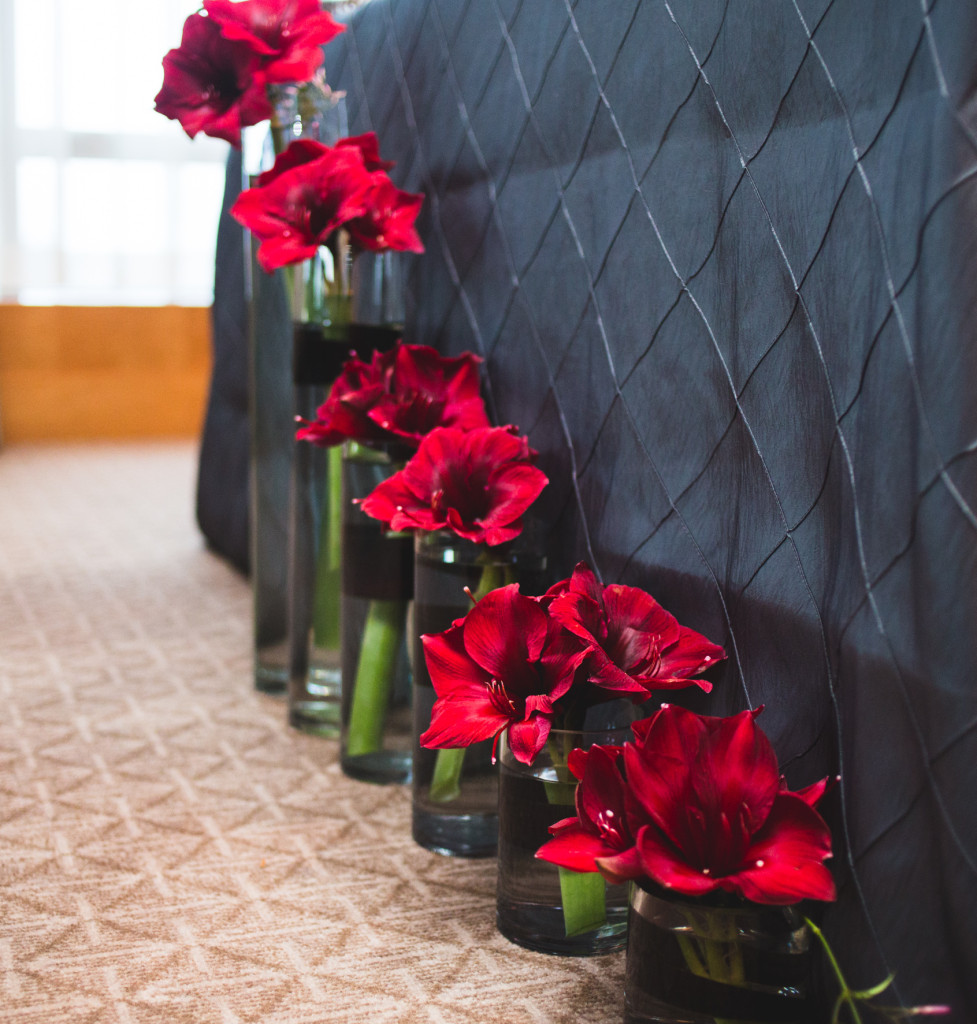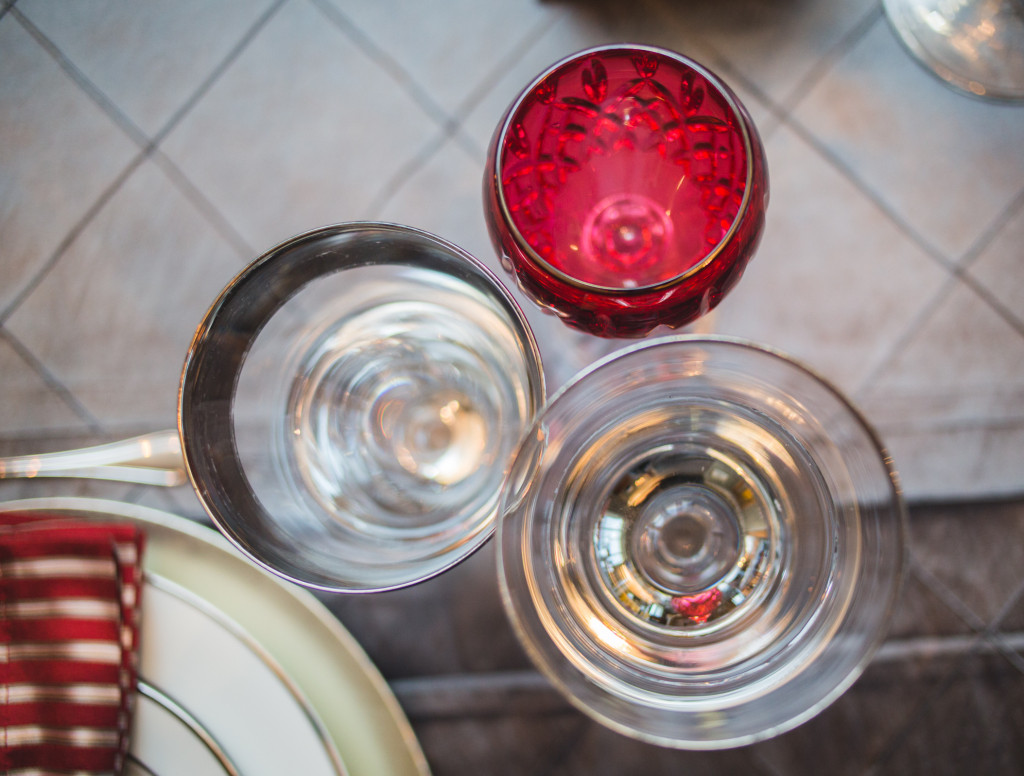 The two liked it!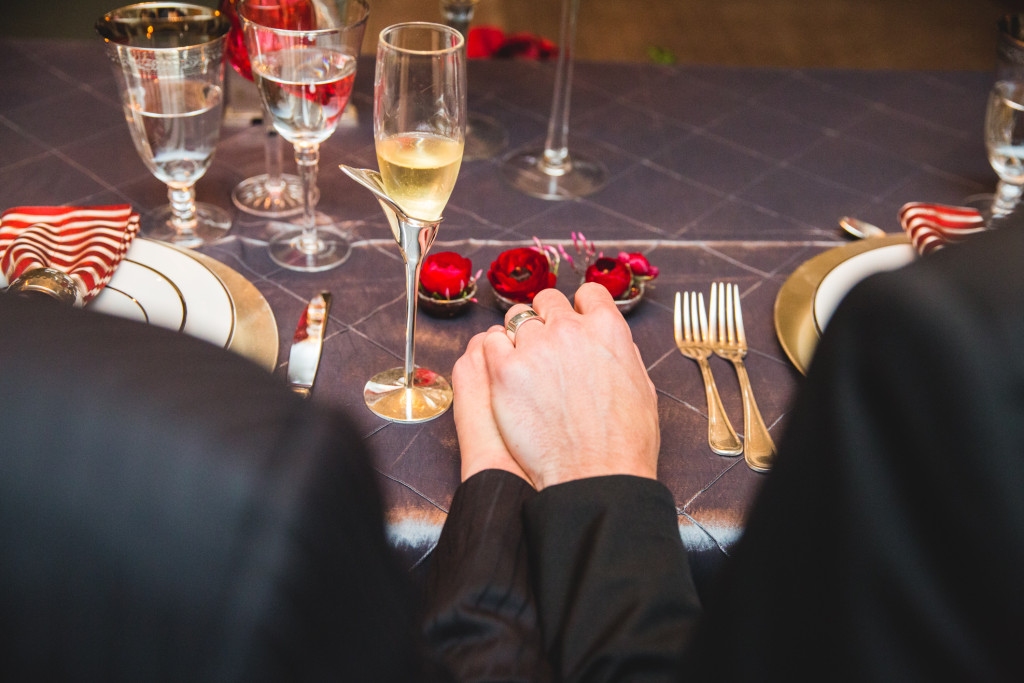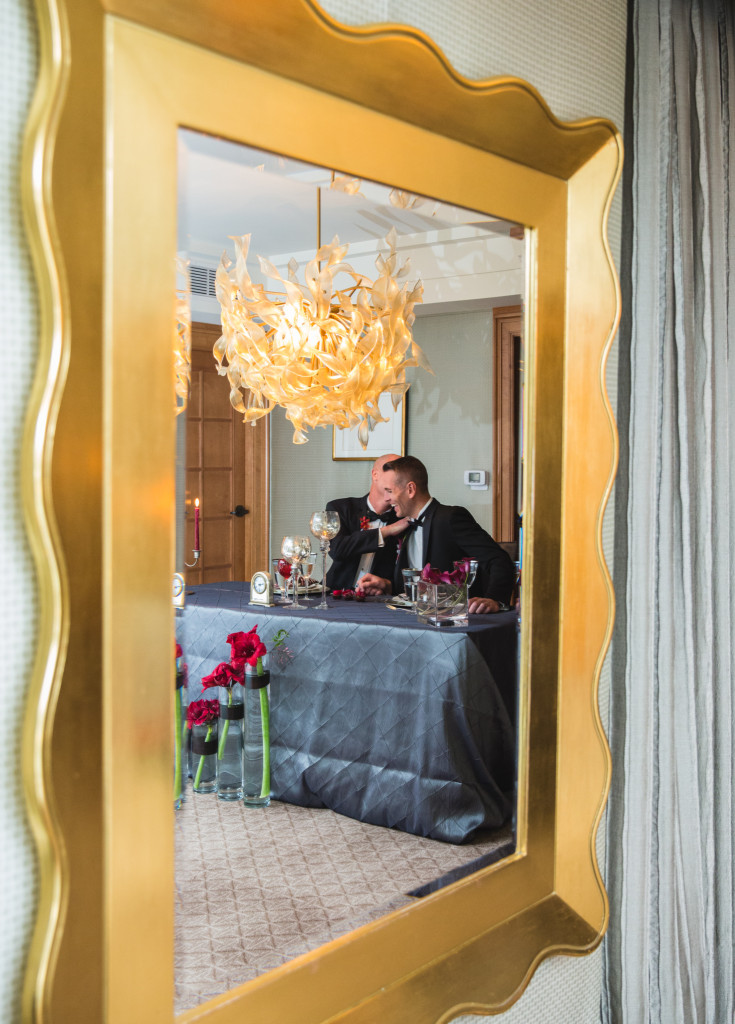 After dinner, they tackled the cake table: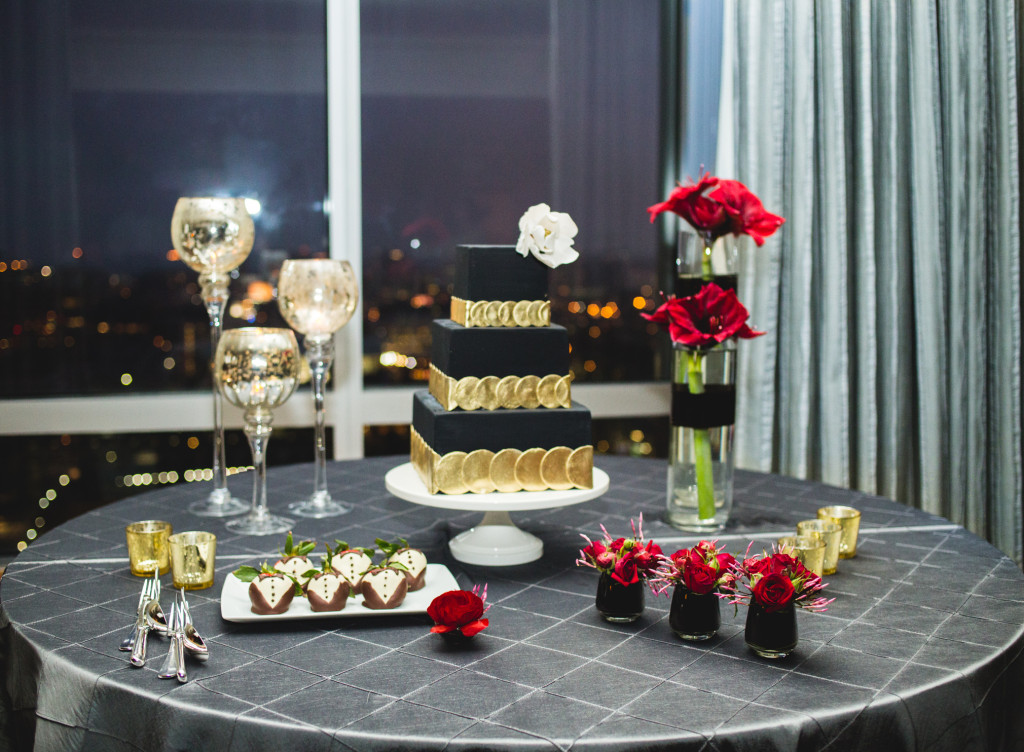 …with City lights coming on as night was falling.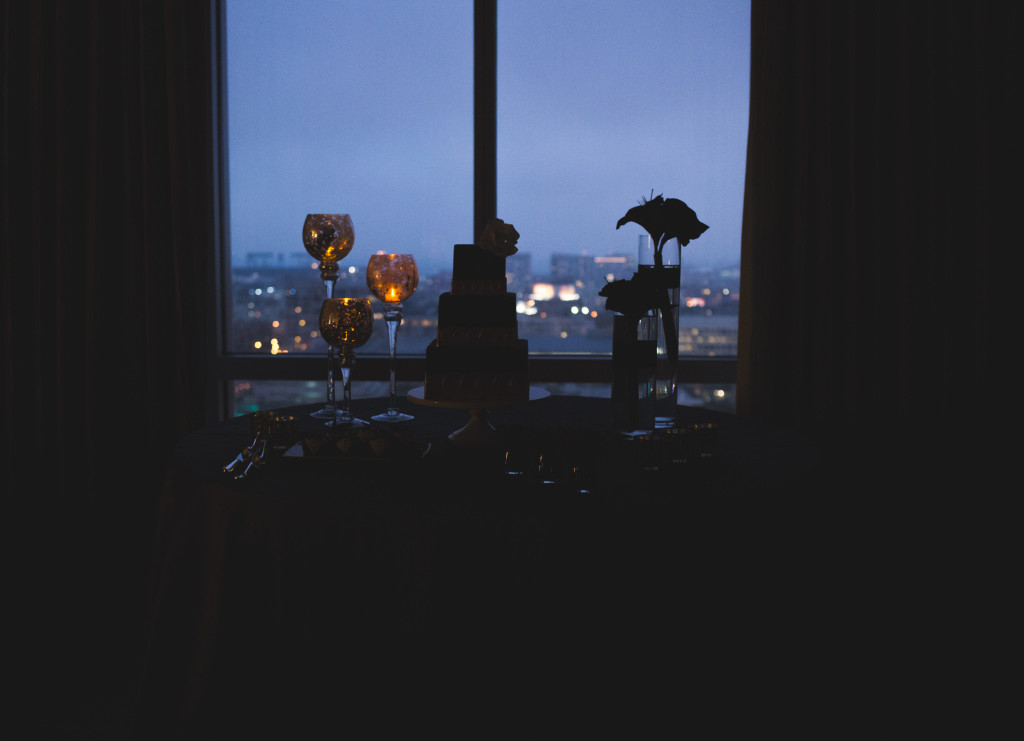 They took a stroll to explore their beautiful venue: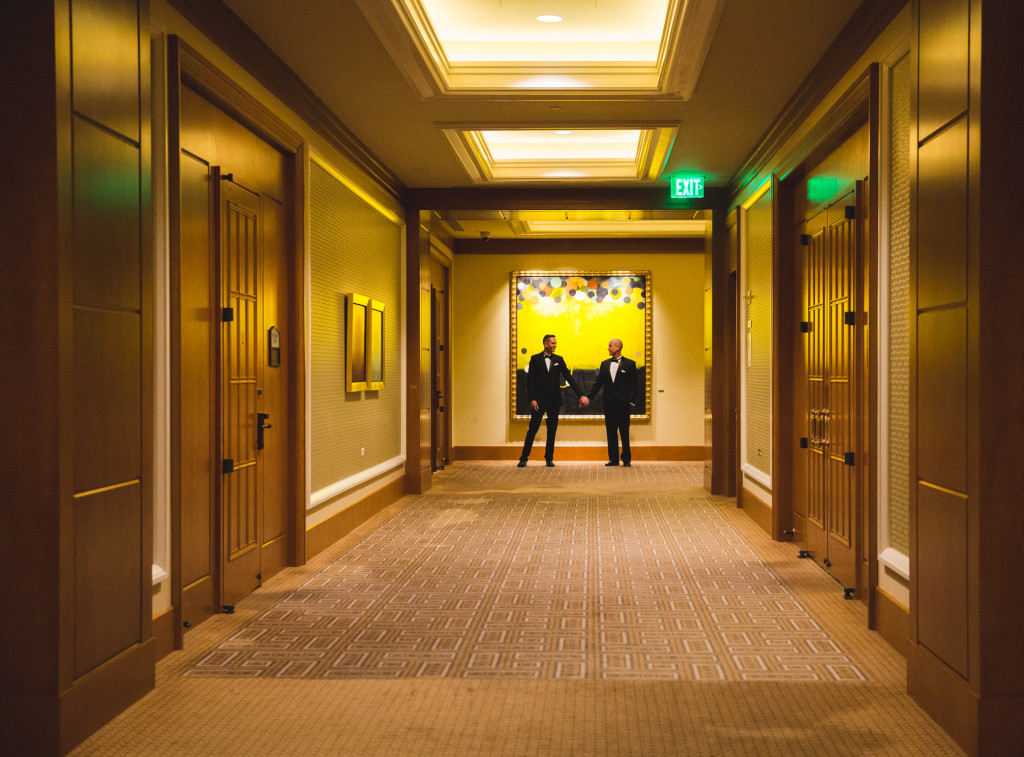 … and found the Grand Piano, one of their many shared passions…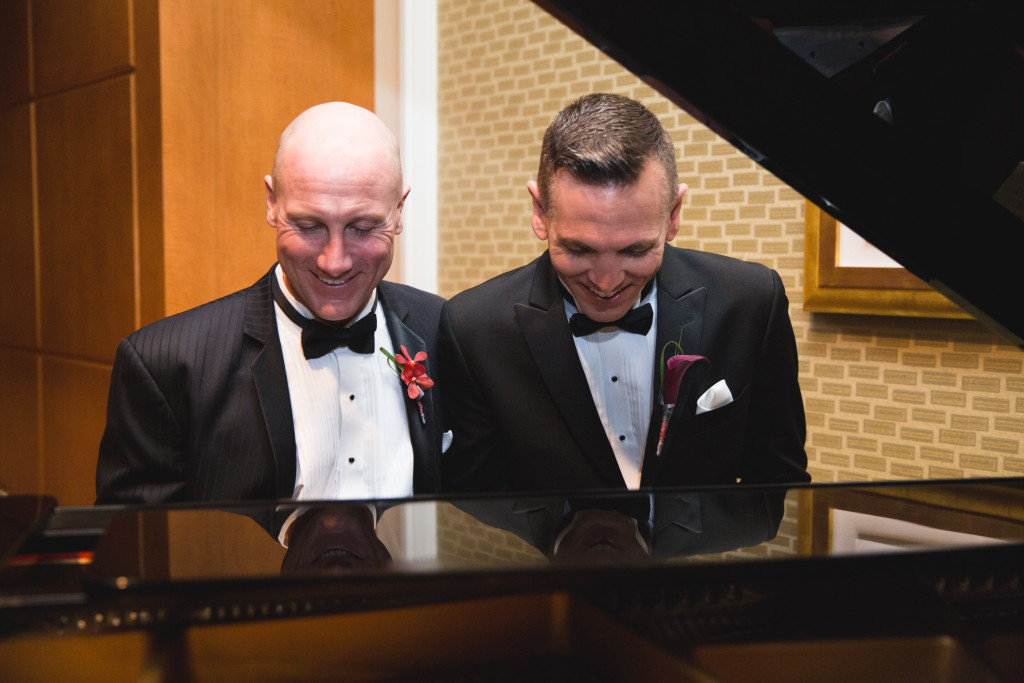 Then they ventured outside…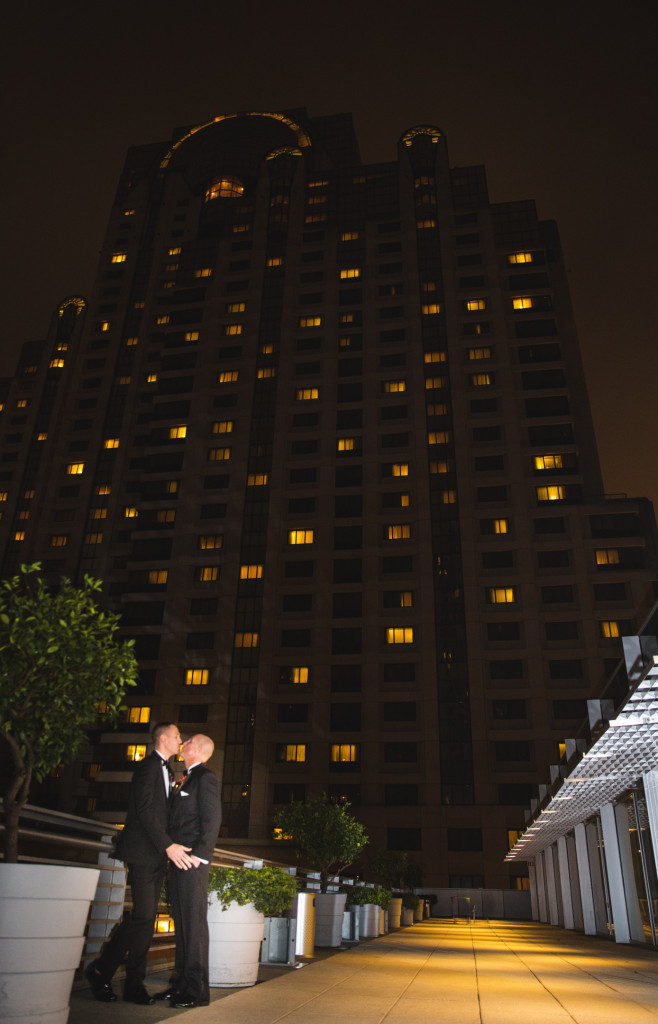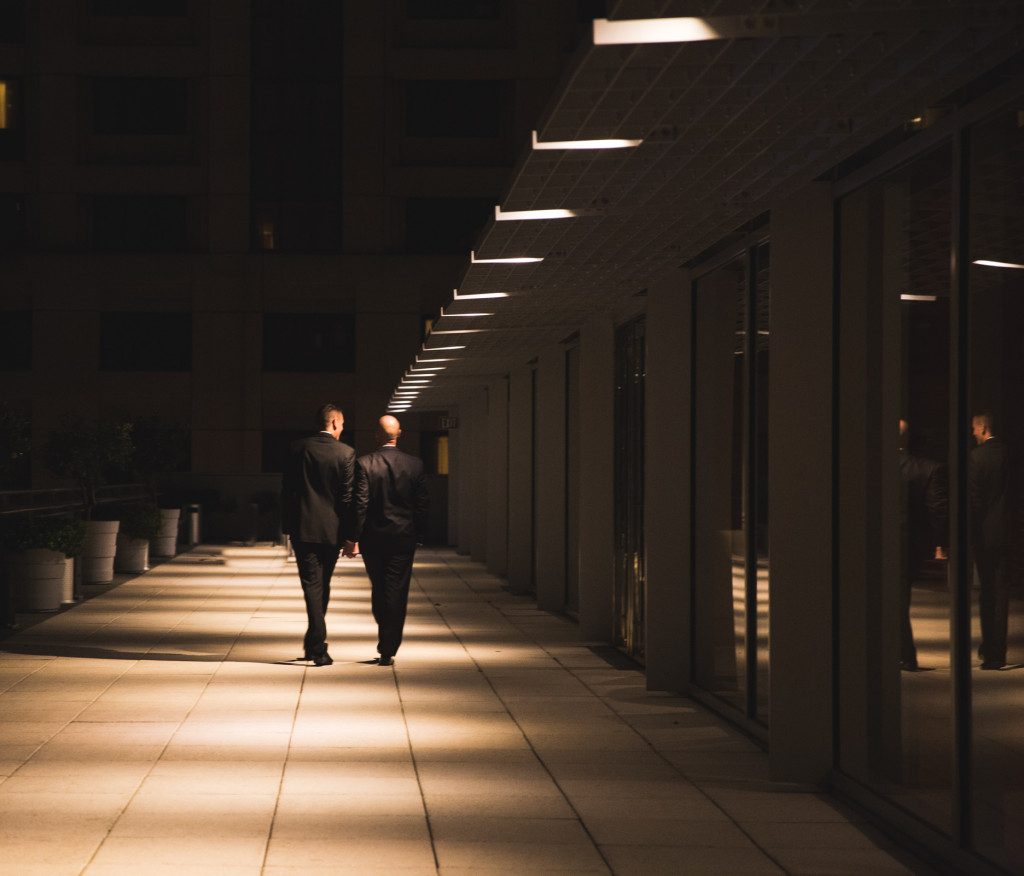 … for an intimate nighttime walk …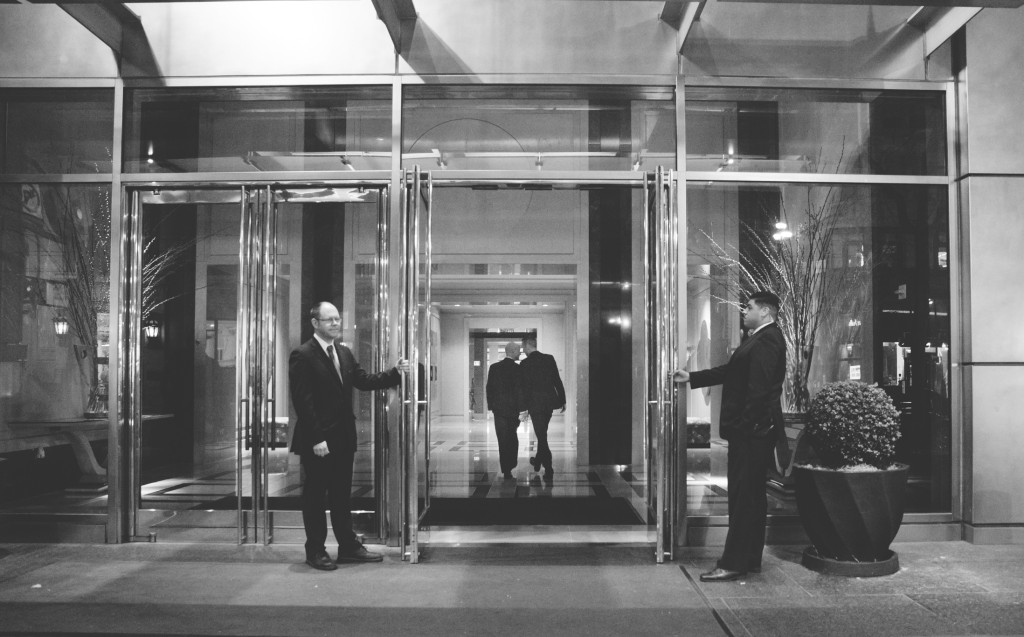 … and back home.

Thank you so much to our couple – you were fantastic models!

Hotel – Presidential Suite at Four Seasons Hotel San Francisco / Model Couple – Brad And Tom / Hair And Make-Up – Nicole Perez / Wedding Props – Everything But The Wedding Dress / Calligraphy – Sarah Hanna / Custom Diamond Wedding Rings – VAS BIJOUX / Dessert – A Spoonful Of Sugar / Event Design Rentals – Classic Party Rentals / Grooms' Attire – Selix Formalwear / Invitations – Bella Figura / Floral Designer – Janelle Jacky / Event Planning & Design – Jutta Lammerts at Day Like No Other / Photographer – SHHIVIKA CHAUHAN PHOTOGRAPHY

<! DL 06/02/12: Added html code for Pinterest Pin It button (appears at the end of each post) > <! DL 06/02/12: Added padding style modifier to the Pinterest html code to align the Pit It button on the page > <! DL 06/02/12: deactivated code by adding two ! in the a and img code lines >