I feel lucky. I got invited to an incredible party – Hartmann Studio's customer appreciation party, tonight, at Fort Mason Center in SF. And I can tell you: with THAT party, I as a customer do feel appreciated! Hartmann Studios, one of the leading rental companies, and Impact Lighting, their sister company for all things "lighting," pulled off a glorious show with what they do best, and they did it to perfection: Hartmann transformed the Festival Pavilion into a series of exciting event spaces, and Impact lit up the entrance – and the sky! But of that later.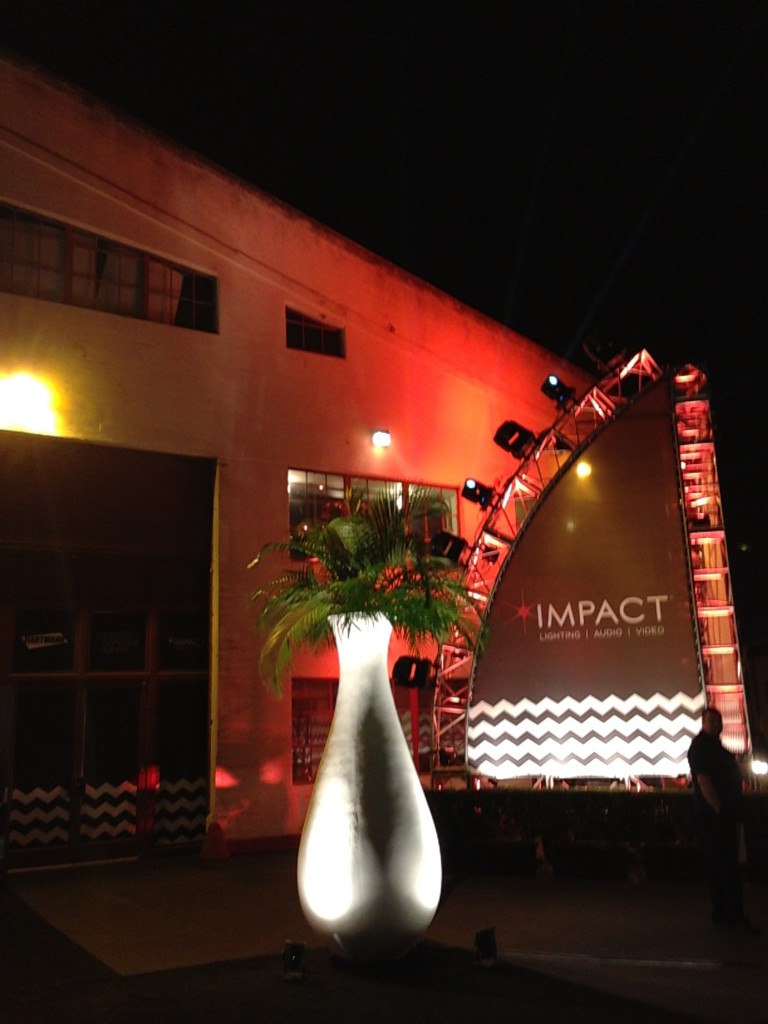 Hartmann Studios had invited dozens of caterers and florists to elevate their furnished, draped and lighted event spaces to a living, breathing, inspiring party experience.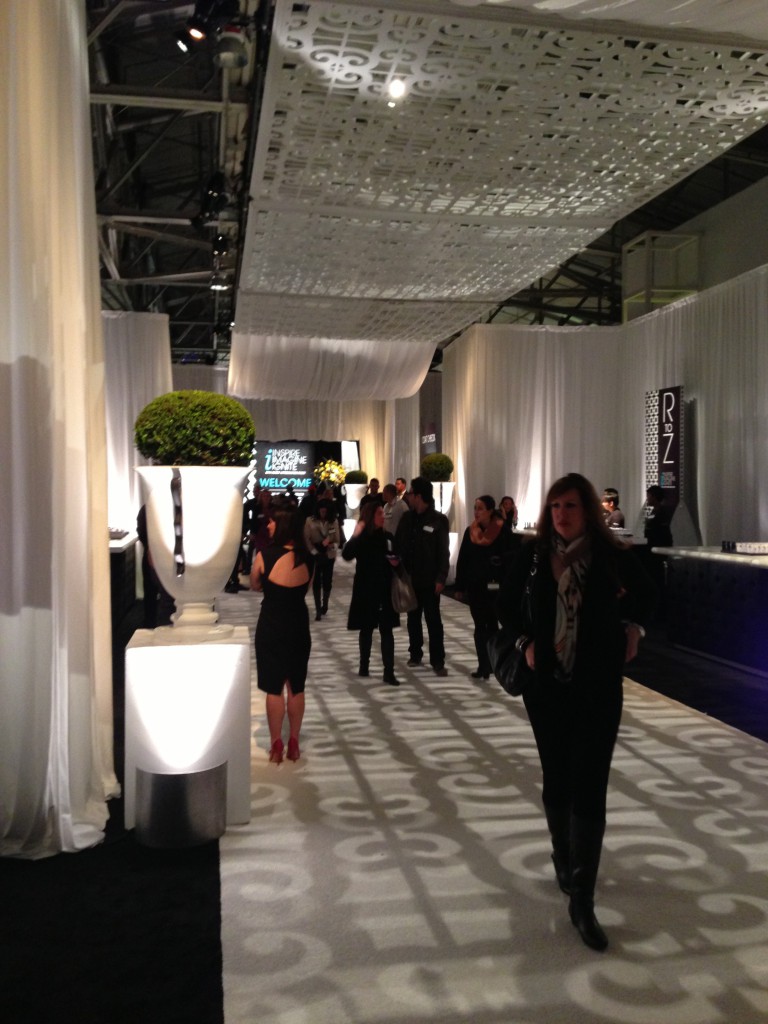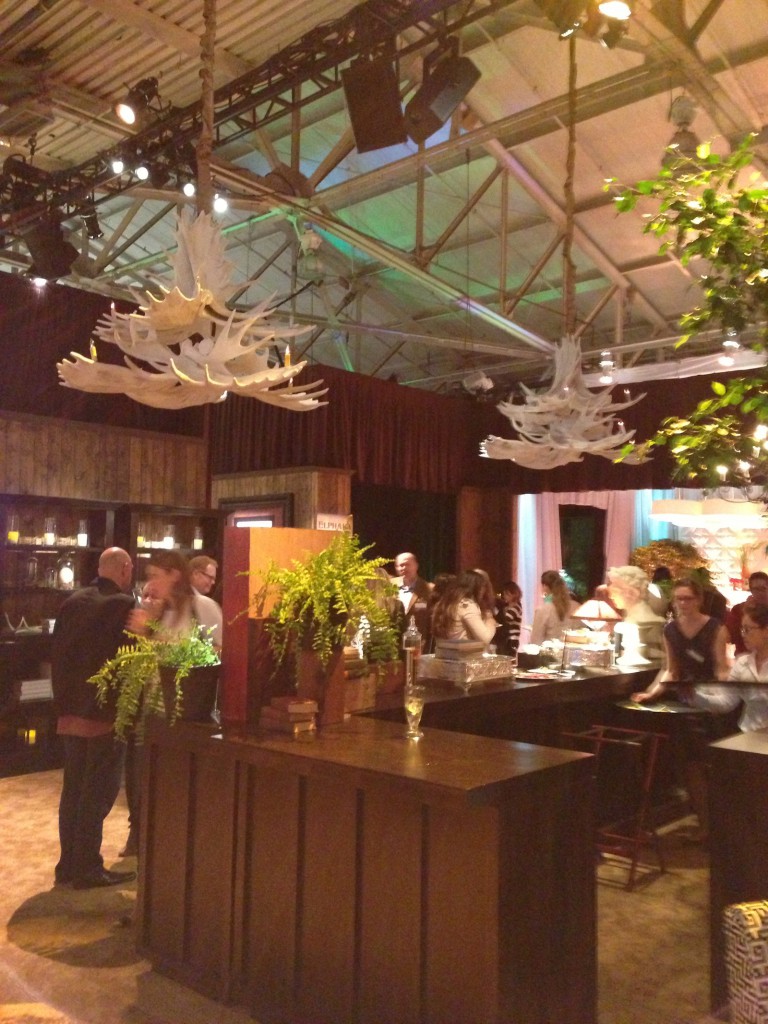 So many discoveries to be made, so many beautiful surprises! What caught my eye first were the gorgeous floral designs – Nancy Liu Chin's totally over-the-top glamorous, gold-and-black table installation complete with black chandeliers to start with.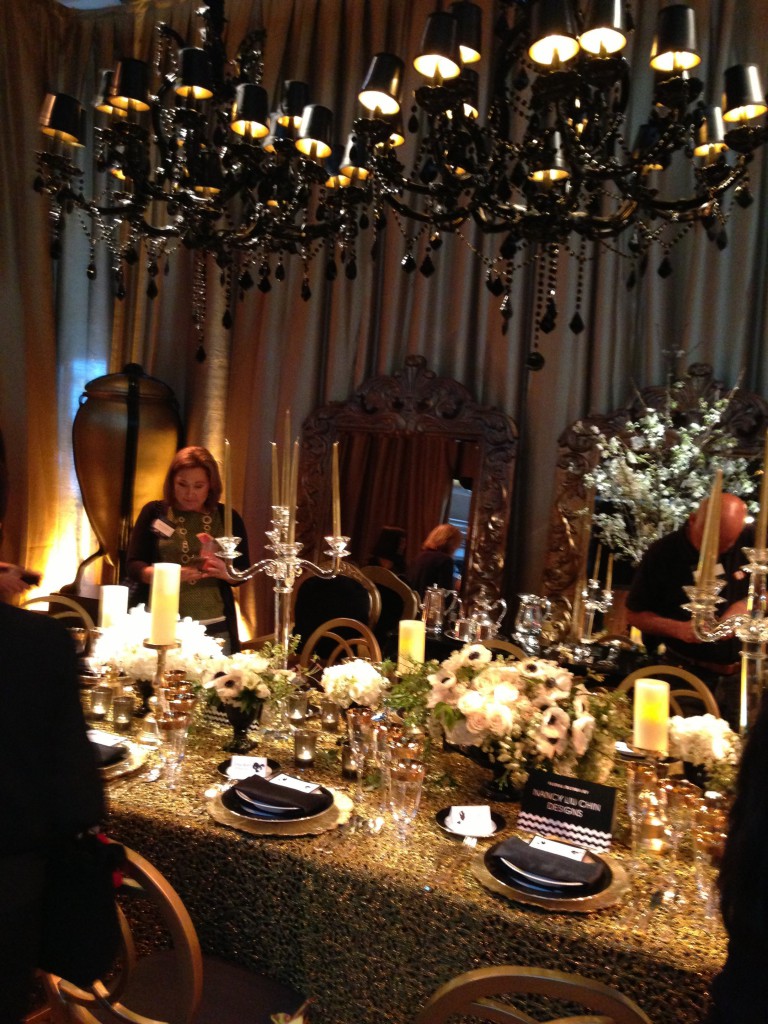 Then there were the dramatic supersized trophy vase arrangements by Hunt Littlefield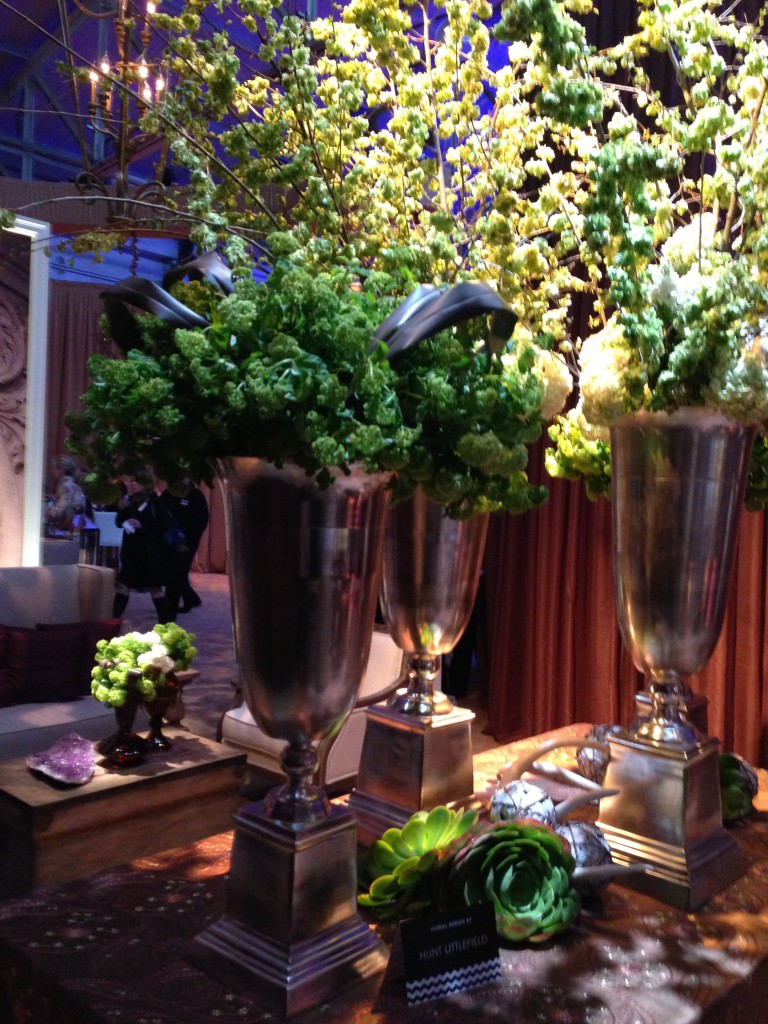 and a surreal vignette by Spiral Hand Floral and Event Design.
Asiel had come up with a light show behind a chain curtain as a backdrop to a futuristic arrangement;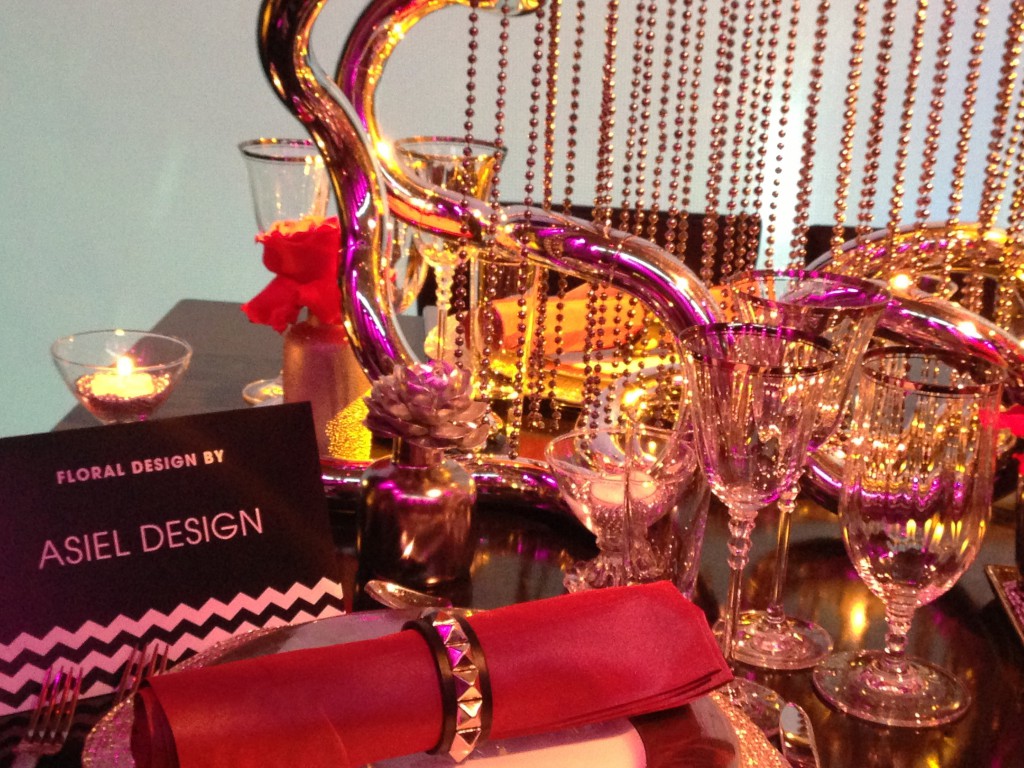 Nicole Ha Designs got inspired by Alice in Wonderland,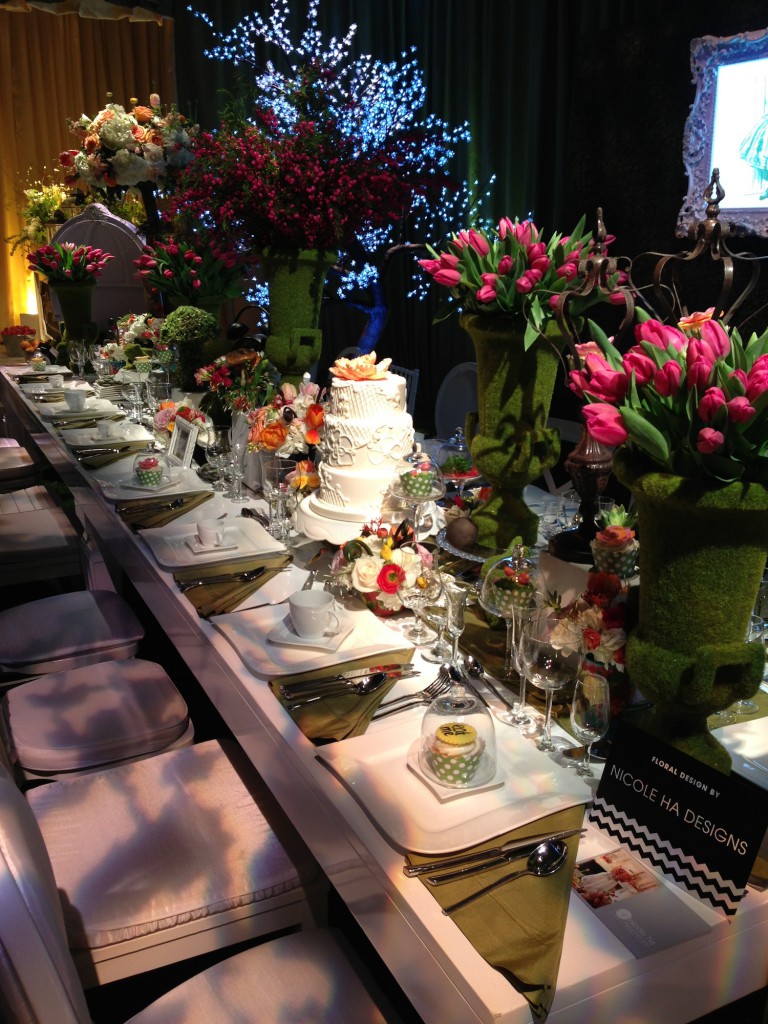 Montbretia shone with a more traditonal, beautifully composed arrangement,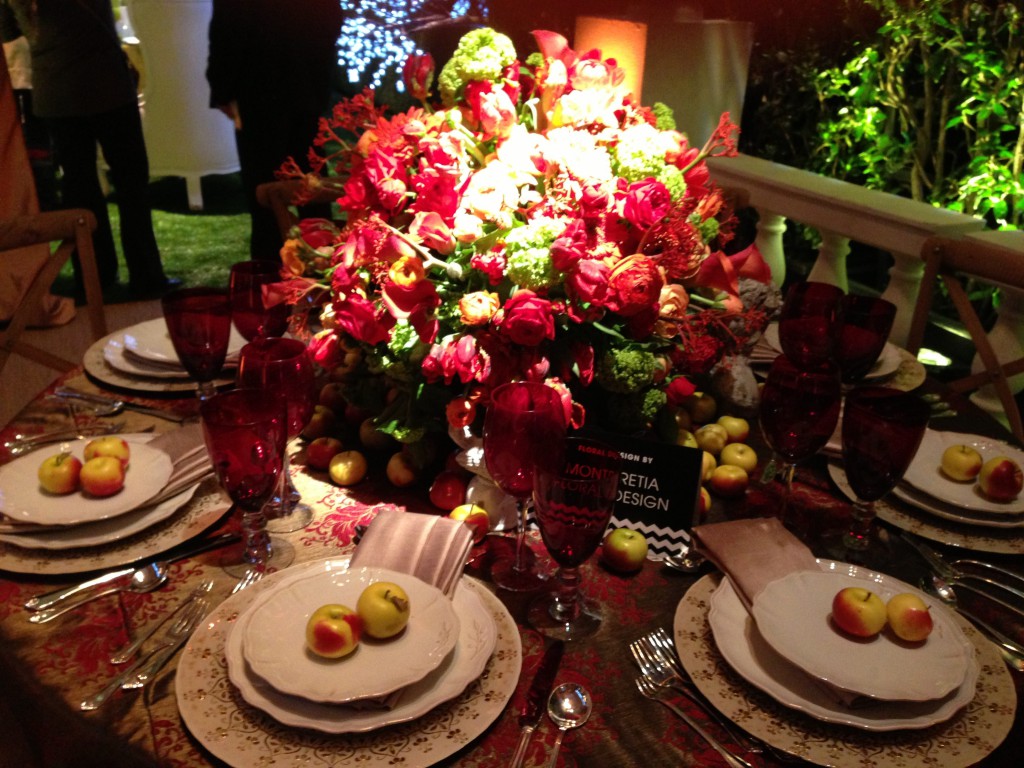 and Mandy Scott showed a spring-inspired design in hues of yellow and  green that was at once utterly beautiful, fresh, elegant and optimistic!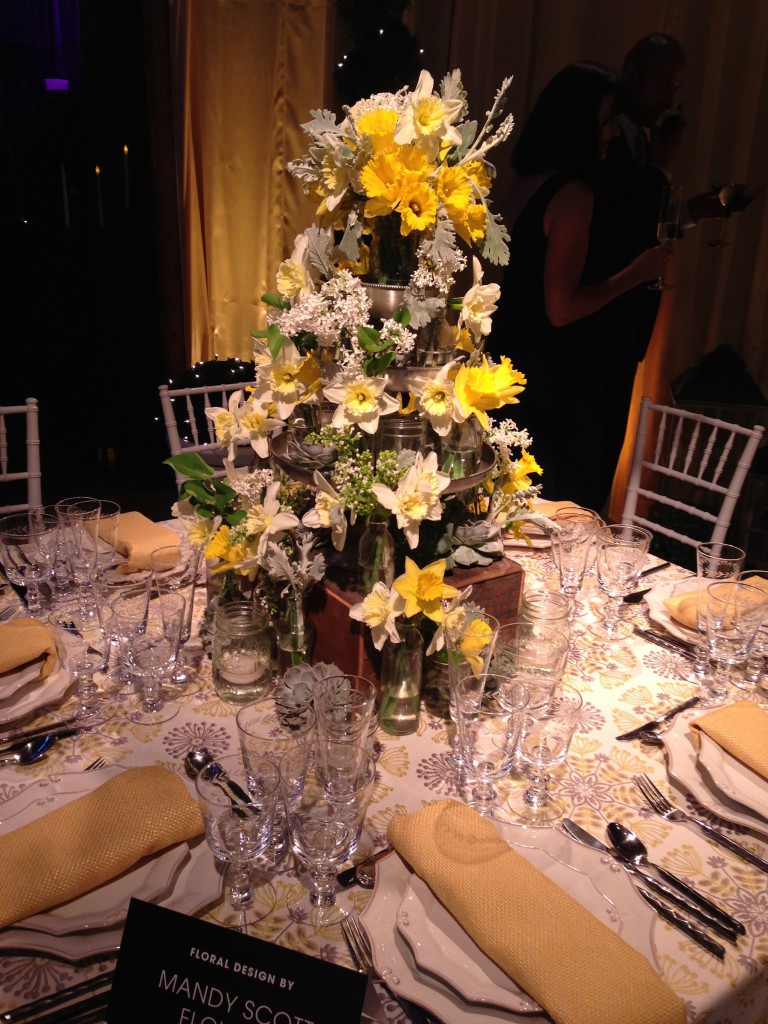 Having feasted my eyes on all these beautiful designs, I had to try the food as well – 17 catering companies offered delicious bites; impossible to sample them all! Therefore, the selection here is highly incomplete… but nevertheless: here are my personal highlights: Taste Catering, Wolfgang Puck and Melons – gold standards in the area; and my personal discoveries: Thomas John Events with a breathtakingly beautiful presentation of, among other things, beet and goat cheese bites with edible flowers,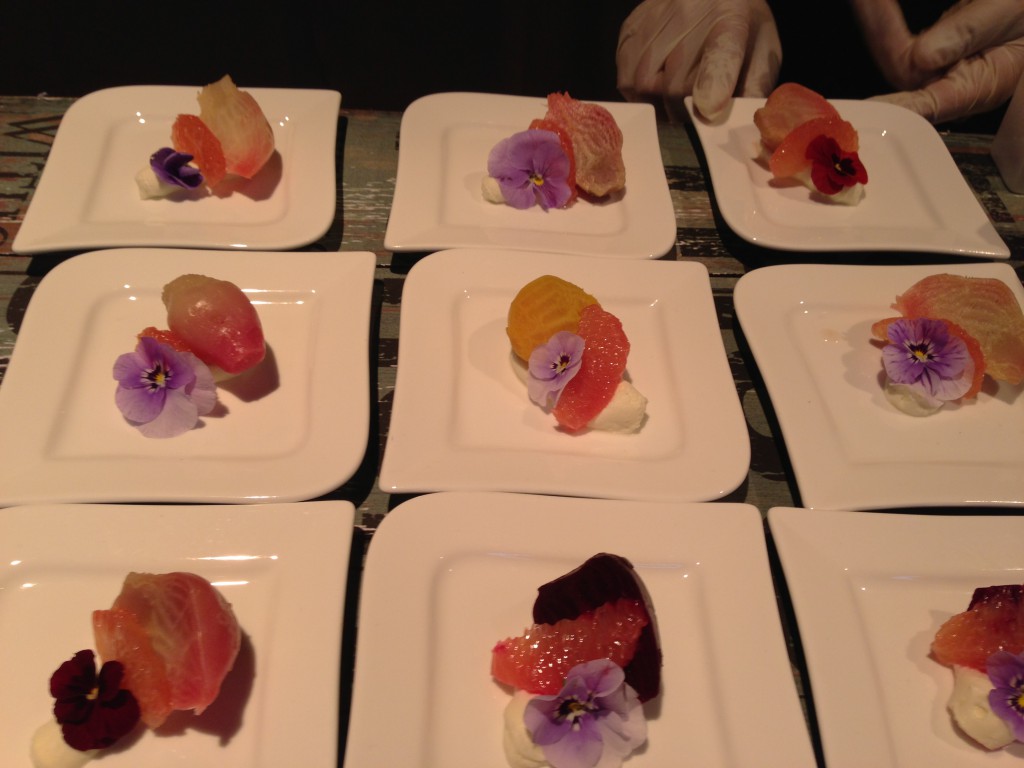 and, for dessert, Tout Sweet, with super-rich dark chocolate pastries of heavenly intensity and texture, passionfruit tartlets, macaroons and sandwich cookies… to die for!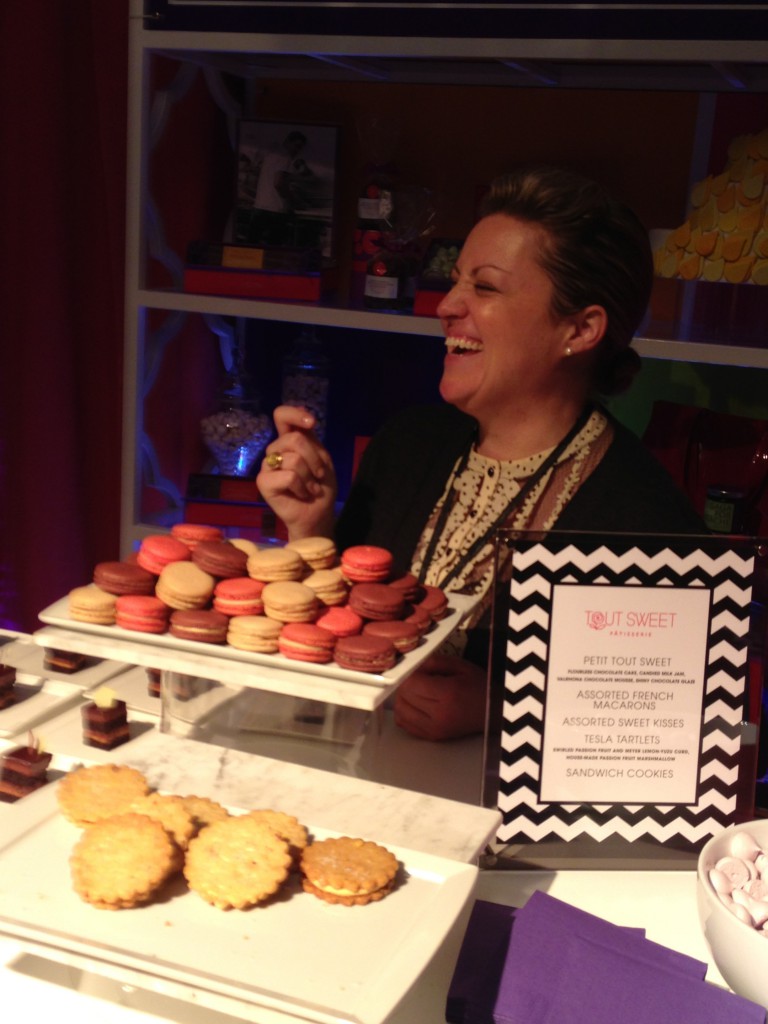 I sampled until literally I could eat no more… what a feast! But it was not over yet! Stepping out on their way home, guests were greeted by a celestial light show of sorts – serious competition for Aurora borealis.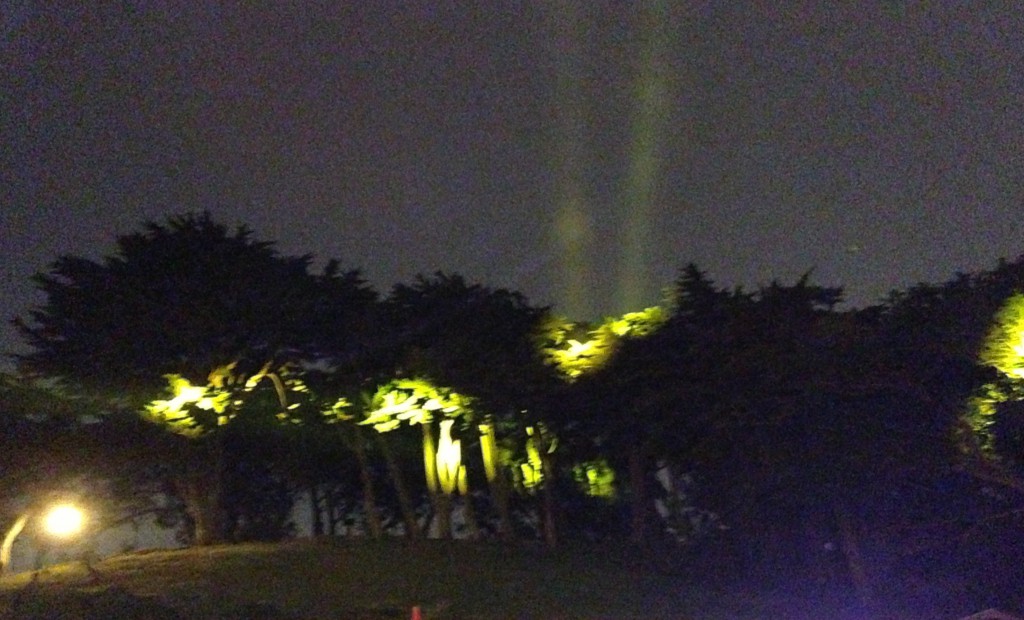 That's what I call a party – one that, in fact, was inspiring, full of imagination, and delivered the promised "ignition!!"

<! DL 06/02/12: Added html code for Pinterest Pin It button (appears at the end of each post) > <! DL 06/02/12: Added padding style modifier to the Pinterest html code to align the Pit It button on the page > <! DL 06/02/12: deactivated code by adding two ! in the a and img code lines >