A guest post by Wendy Dessler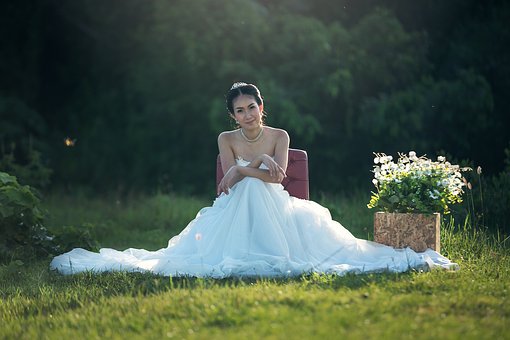 Bridal fashion week has finally happened – and it had something for every bride. Whether you are a bohemian, classic, or glam type of bride, you will find something. Here are the top wedding dress trends for fall season:
Jumpsuits
Bridal jumpsuits are all the rage. When you wear a bridal jumpsuit, you will be ready for the afterparty. You can get yours in almost every style ranging from modern to bohemian. Are you looking for something that is sexier? You can opt for a laced jumpsuit that shows some skin.
A jumpsuit is ideal if you are having a low-key celebration and want to let loose on the dance floor. Moreover, you can wear a bridal jumpsuit if you want to feel comfortable and look chic. You can also finish off this look with stylish accessories and shoes that are unique.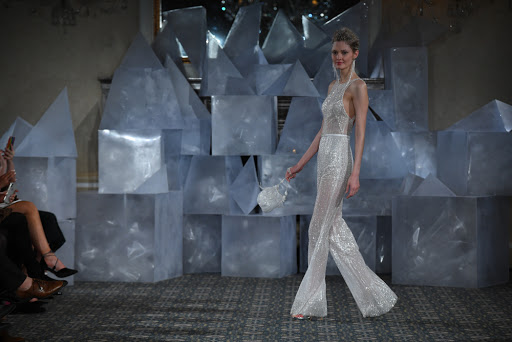 Meghan Markle Mania
The royal wedding has made its impact on the bridal runway. Almost every gown on the runway borrowed from Ms. Meghan's Givenchy wedding gown. If you want to jump in on the trend, you should opt for off-the-shoulder necklines, crisp fabrics, and clean silhouettes. Almost every bridal designer is paying homage to the dress that Meghan wore.
Royal Reception Dress
Since Meghan Markle's gown was the biggest runway trend, you could say that the second biggest was her reception dress. In the last few years, we have seen a return of minimalism thanks to nostalgia. The duchess's reception dress was a slinky slip number with which many brides-to-be fell in love.
To emulate this trend, you need a simple halter dress with a high neck and no frills. If you want the Meghan Markle reception dress, you can find similar ones available on Azazie, for example.
Vivid Jewel-tone Accents
When it comes to choosing the right wedding dress, you can pick pastels, as they are here to stay. This fall season, you can also opt for jewel-tone accents. On the runway, embroidery-embellished vibrant and deep hues were seen on ombre skirts. You can choose a gown with metallic accents to bring out some vibrancy.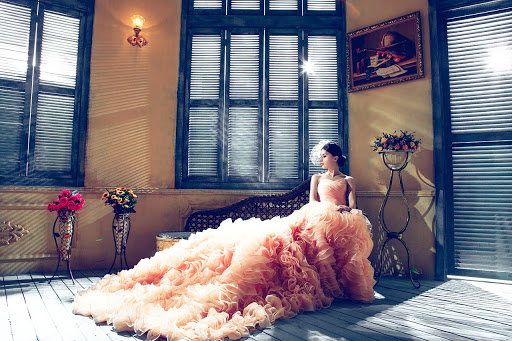 Jewel tones such as deep blues, emerald green, and plush plums add a moody yet regal look to any wedding. These colors can stand by themselves but you can pair them with metallics. For a truly stunning look, you should mix and match these great jewel-tone colors.
Black Wedding Dresses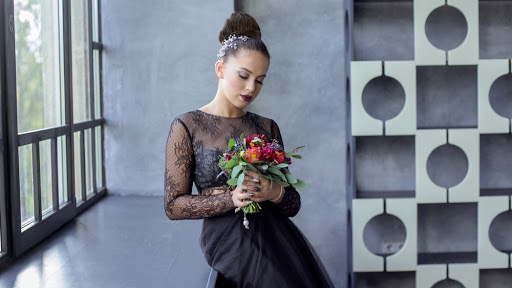 Although white is the traditional color for wedding dresses, it is not your only option. The bolder brides are choosing to wear black as they walk down the aisle. If you plan to abandon tradition and wear black, you can opt for a full dramatic silhouette that catches the eye.
Black is a beautiful choice for a wedding dress because of its decadence and elegance. If you want to make a bold statement on your wedding day, you should opt for a black wedding dress. The best way to wear a black dress is by choosing a black lace gown. Although head-to-toe lace might seem luxurious, you can also wear a bit of lace to project sophistication.
Extreme Highs and Lows
High-low styles have been trending for a while but fall season has taken this trend to the extreme. People are pairing short mini wedding dresses with a dramatically long train that draws the eye. Whether you are wearing a ballerina-inspired tutu or bouffant skirt, this trend will flatter your outfit.
Conclusion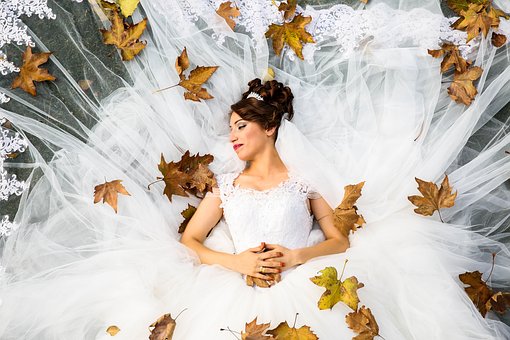 The above fall trends will come in handy for those who are planning weddings. Make sure that you consider your body type – after all, you want your favorite trend to flatter your figure and make you look your very best!

<! DL 06/02/12: Added html code for Pinterest Pin It button (appears at the end of each post) > <! DL 06/02/12: Added padding style modifier to the Pinterest html code to align the Pit It button on the page > <! DL 06/02/12: deactivated code by adding two ! in the a and img code lines >