Shanna and James are true Stanford fans – that's where they spent their undergraduate studies, that's where they met, and that's where they got married, with Stanford colors, of course!
My company, A Day Like No Other, had the honor and the pleasure to organize the festivities.
For bride Shanna, the day started with hair and makeup services by team Skyla Arts…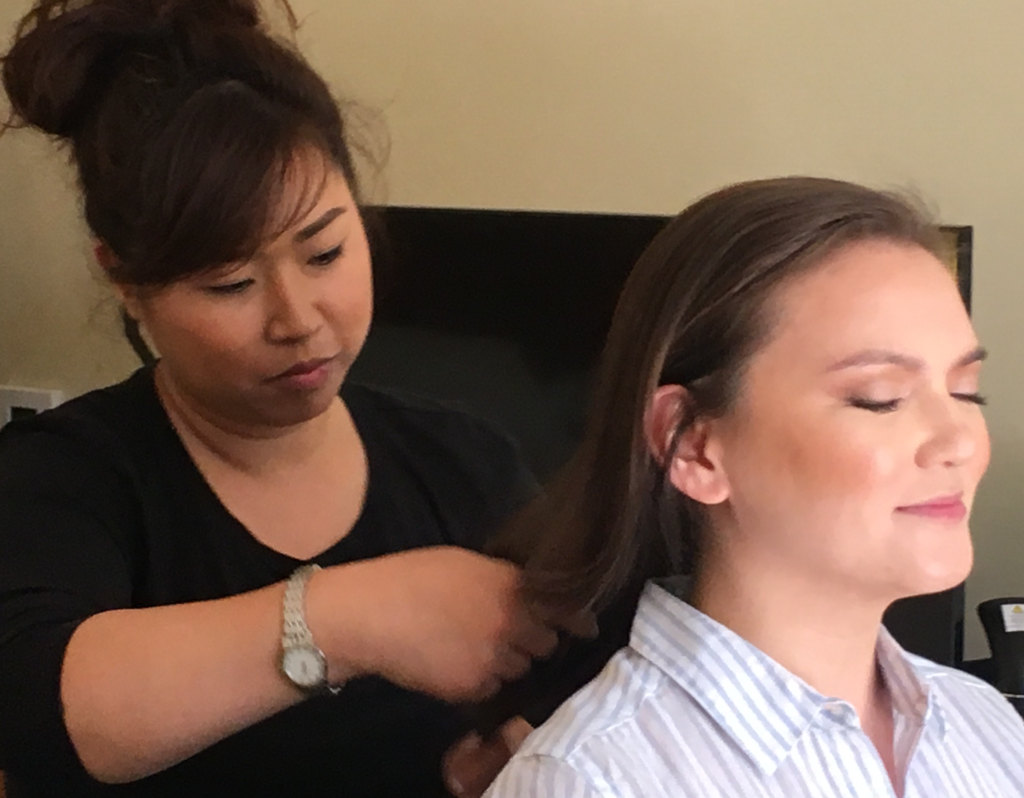 … and then it was time to get into her big white wedding dress (dress no. 1, that is!)…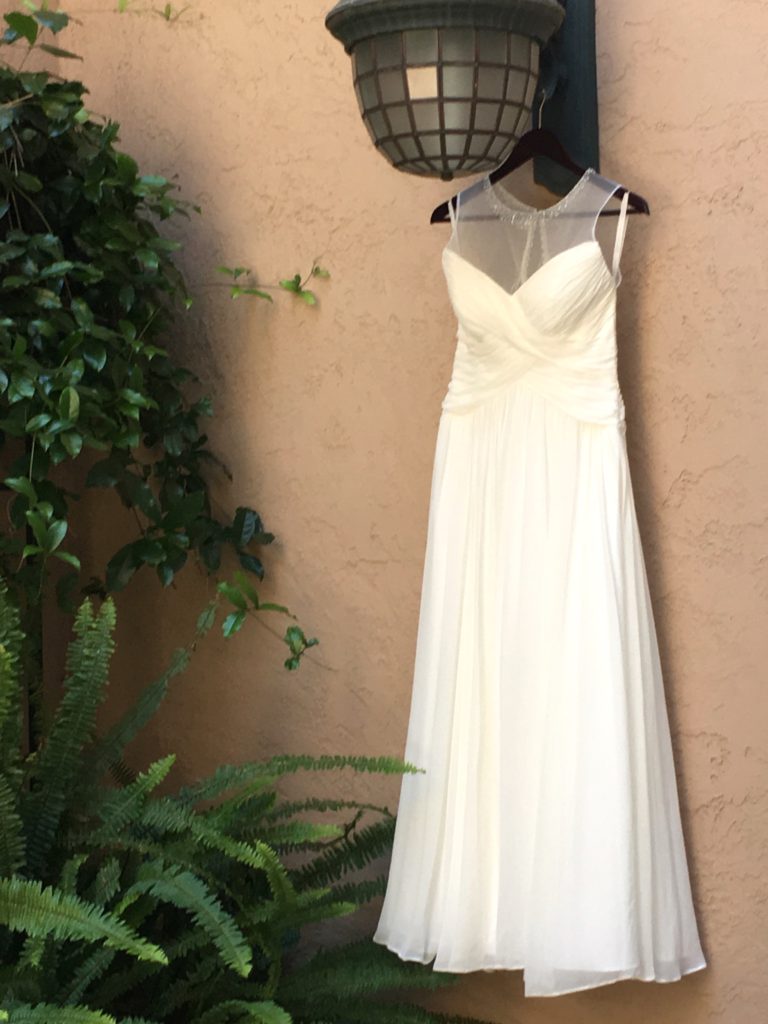 … with the help of bridesmaid Yoo-Yoo…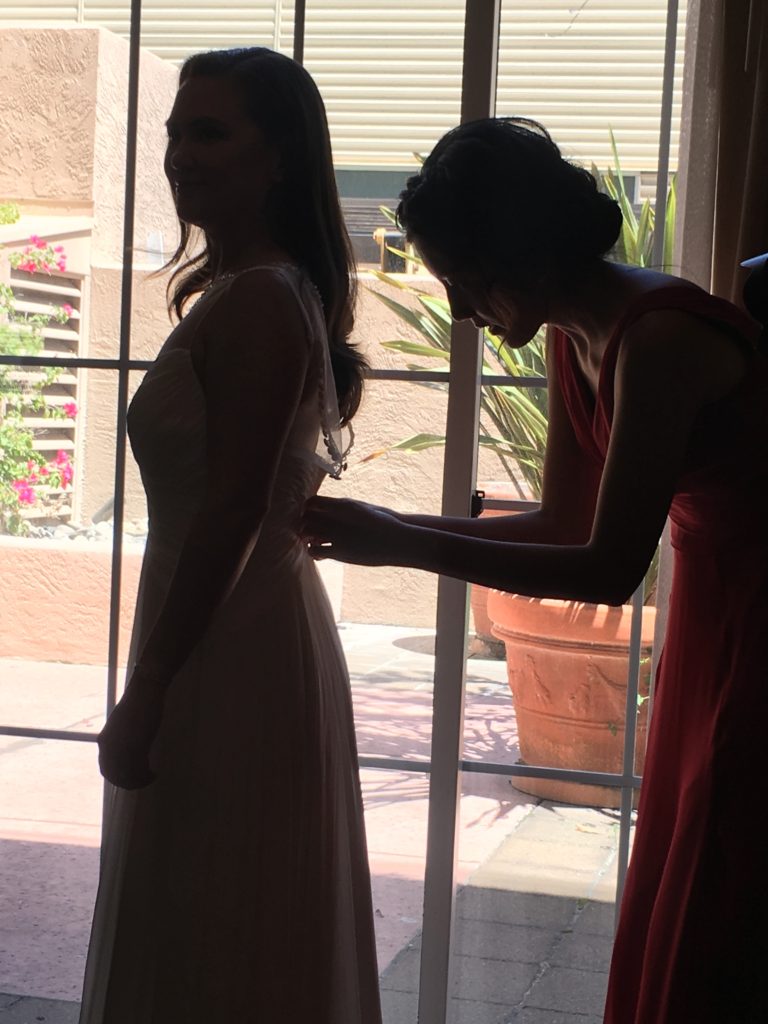 and to pick up her stunning bouquet in the Stanford "Cardinal" colors, courtesy of Floral Designs by Marnie…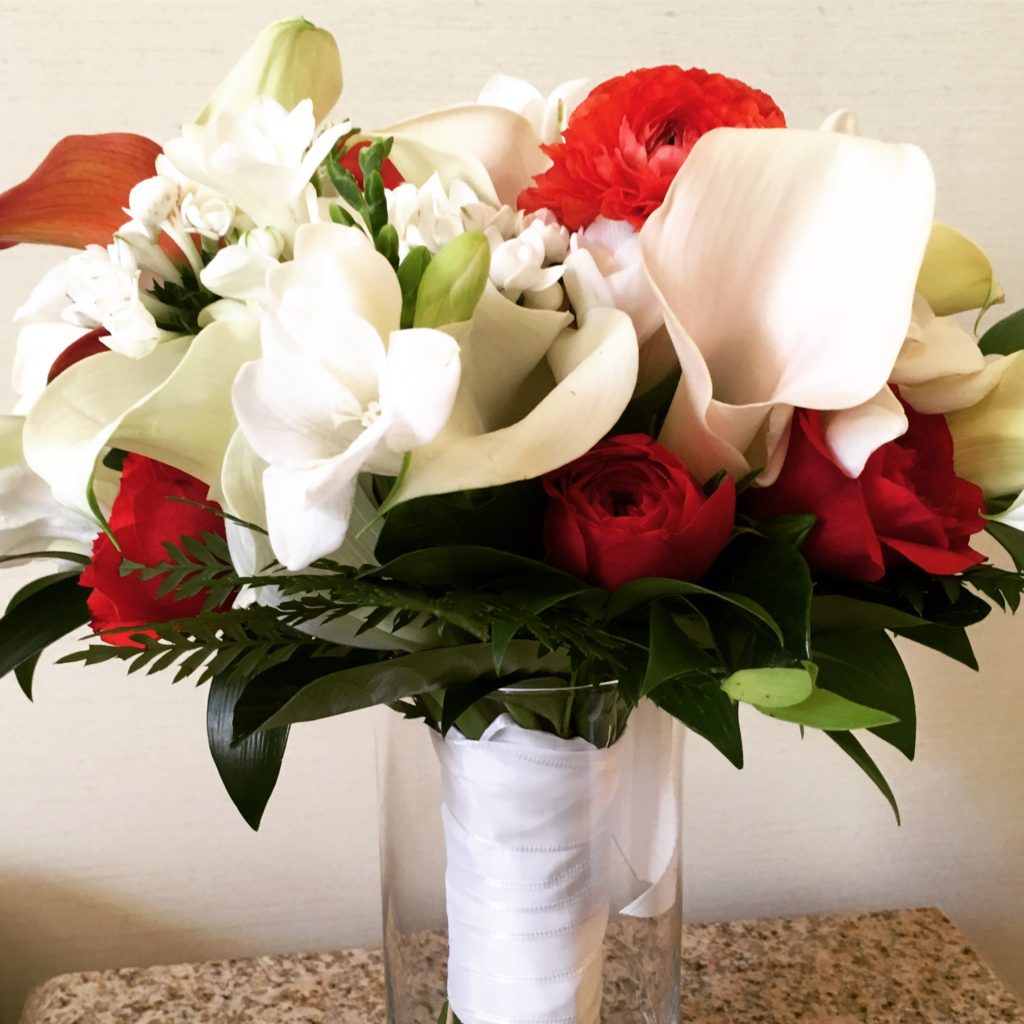 … who provided the bridesmaids bouquets and boutonnieres (AND the centerpieces) as well.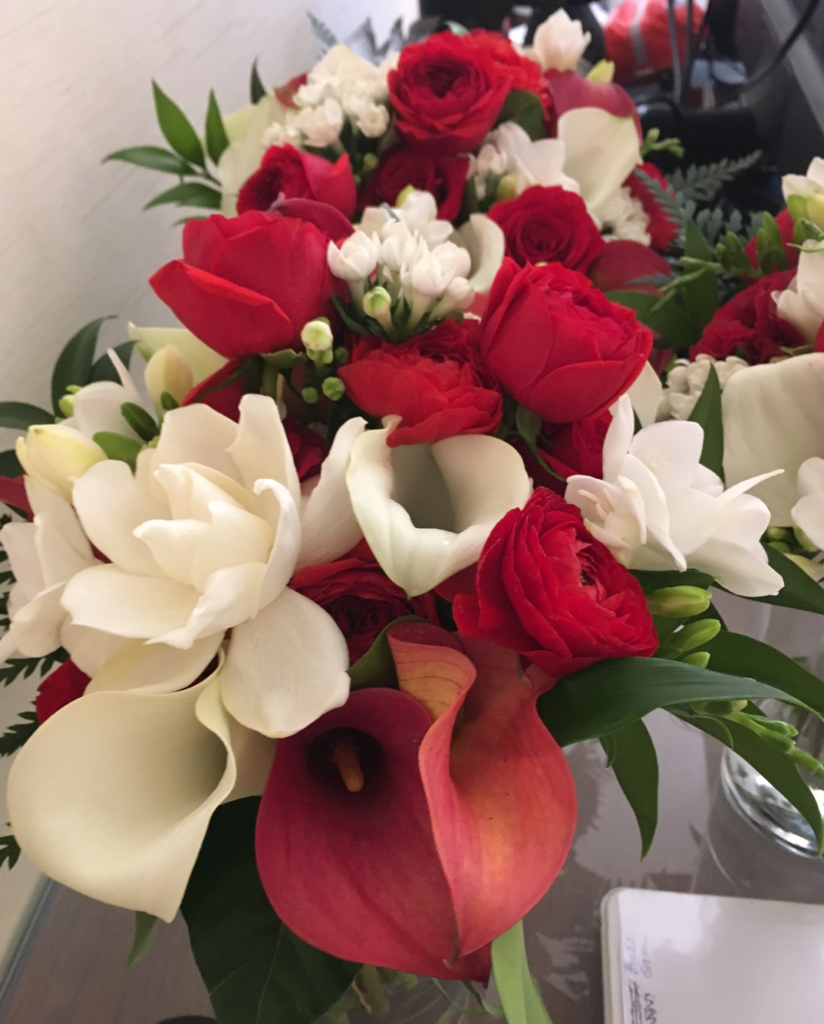 One quiet moment before heading over to Stanford Memorial Church… for the wedding ceremony.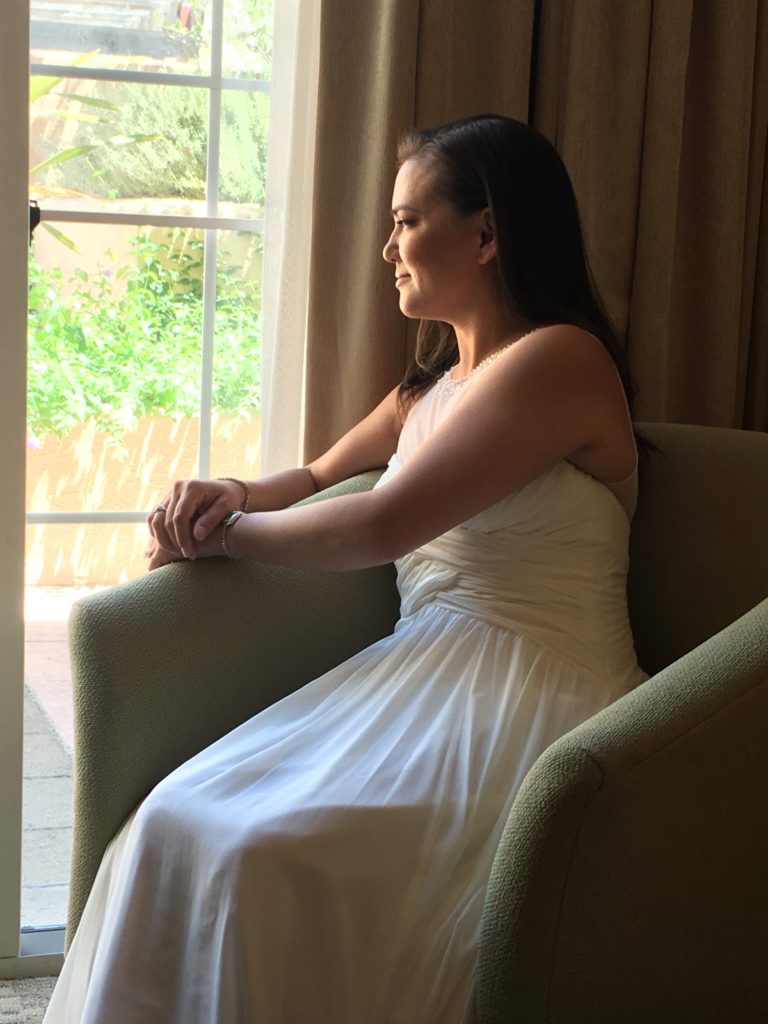 Just married!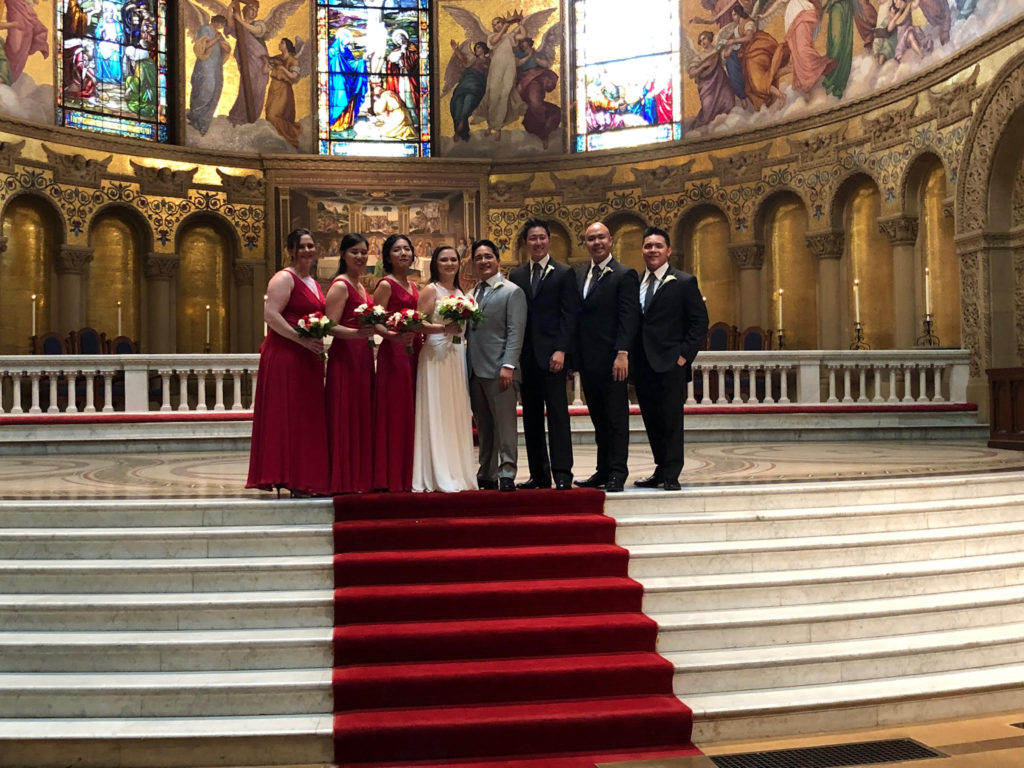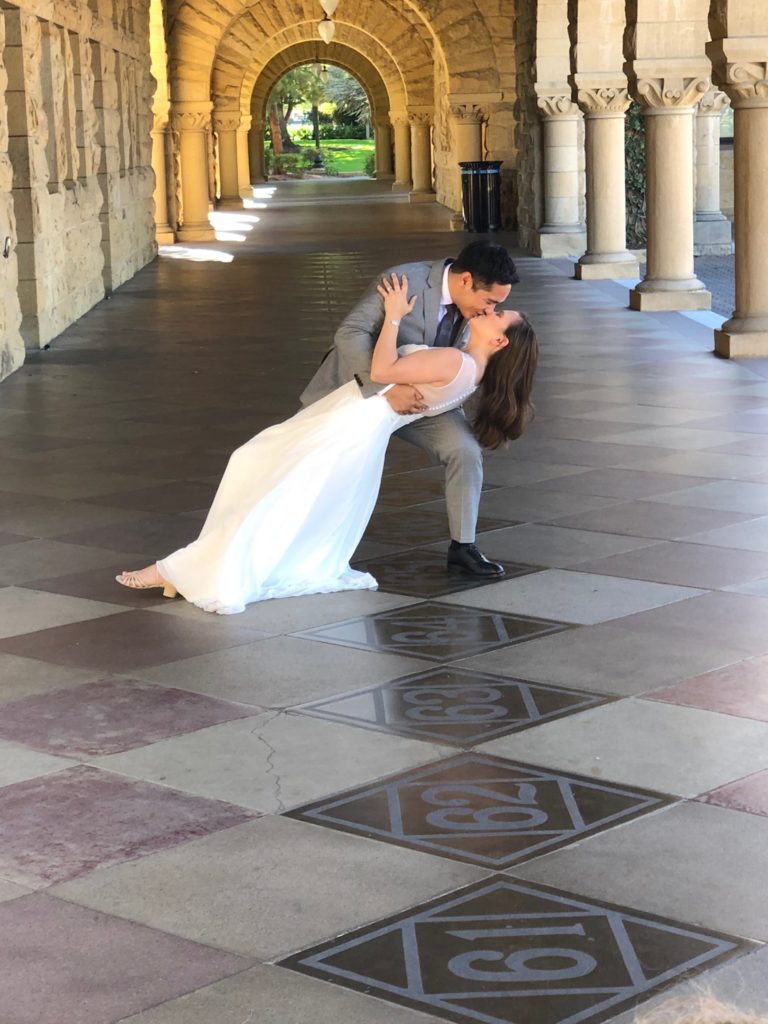 Photographer Teresa Halton captured every precious moment – just wait until you see HER photos! (For the time being, all we have to offer are our wedding planner snapshots…)
Time to party – on the Stanford Campus, of course! Guests were heading over to Cocktail Hour at the Stanford Faculty Club…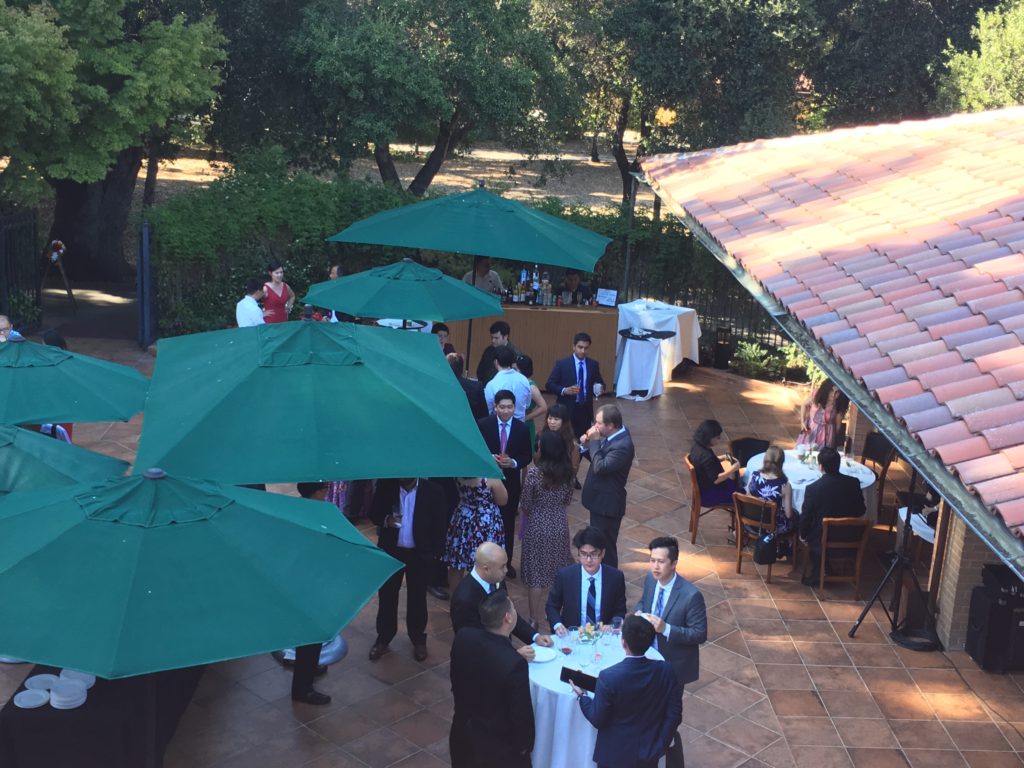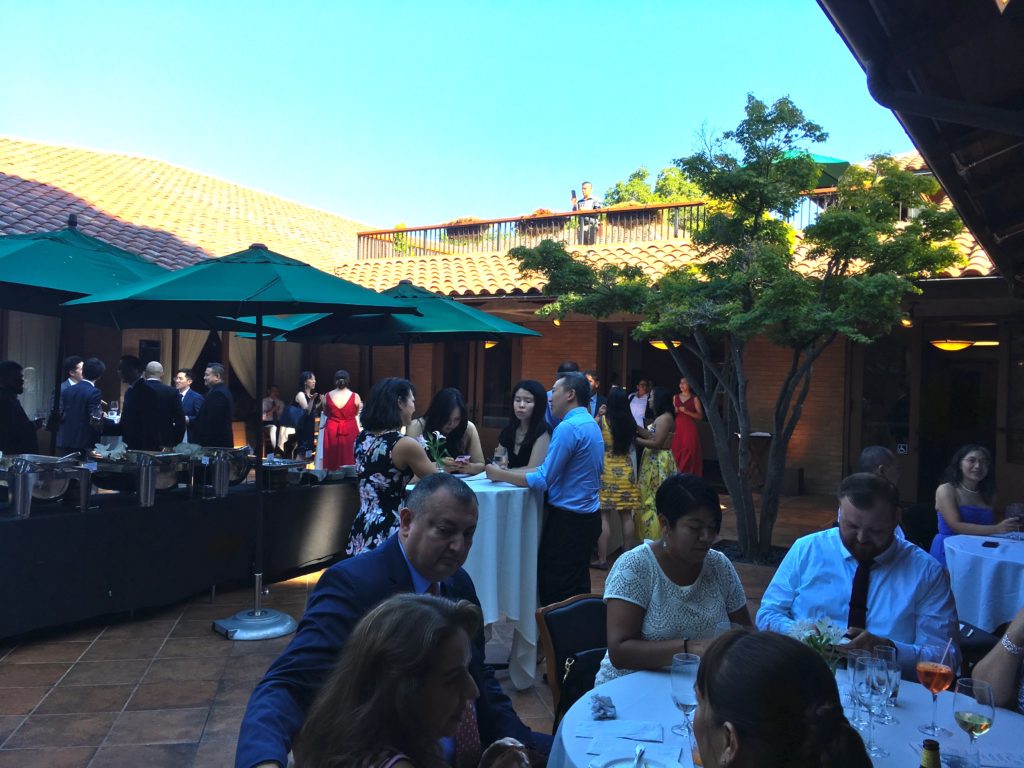 … followed by a delicious buffet dinner inside the completely draped, festively transformed main dining room (draping and lighting by Impact Lighting).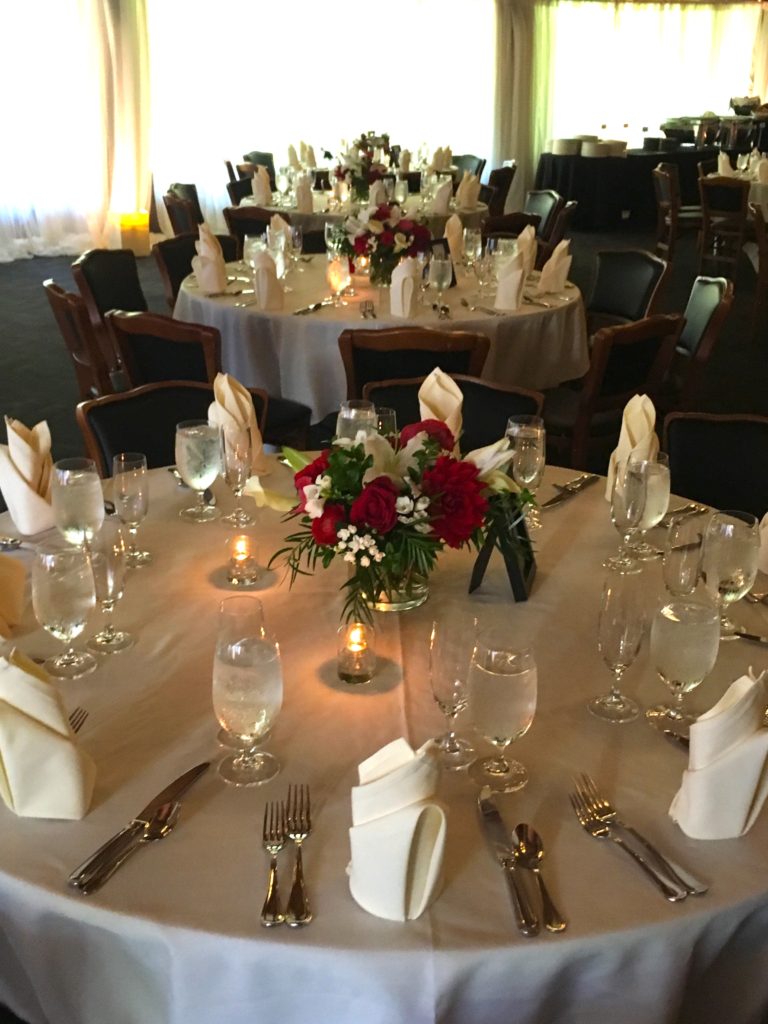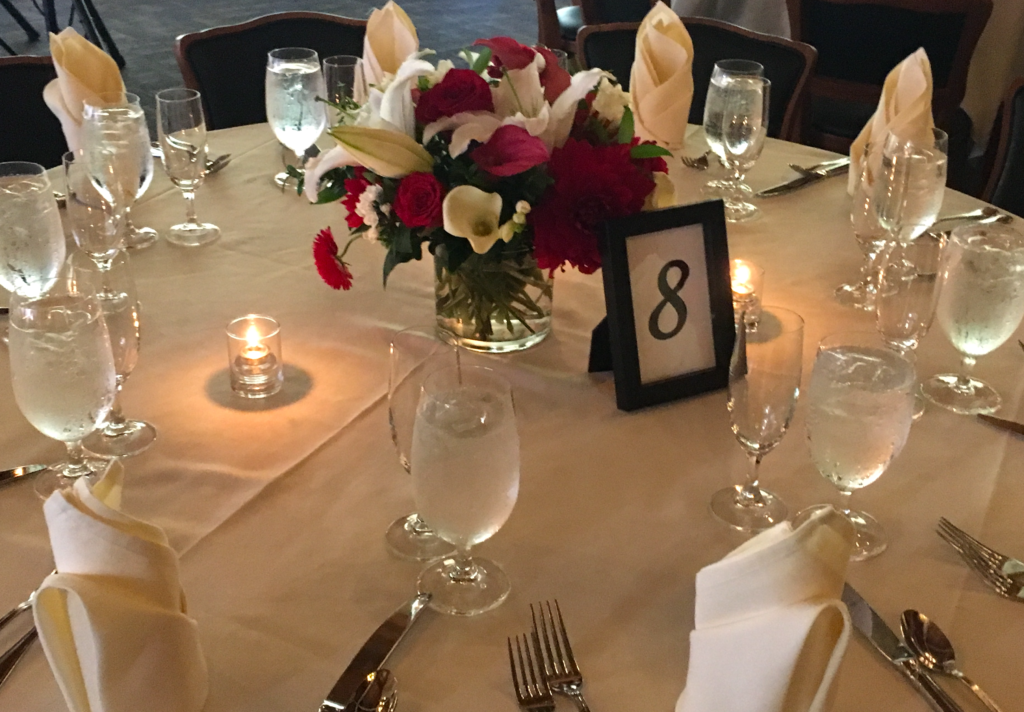 Tables were set in all ivory with – you guessed it! – centerpieces in the couple's trademark "Stanford Cardinal" red.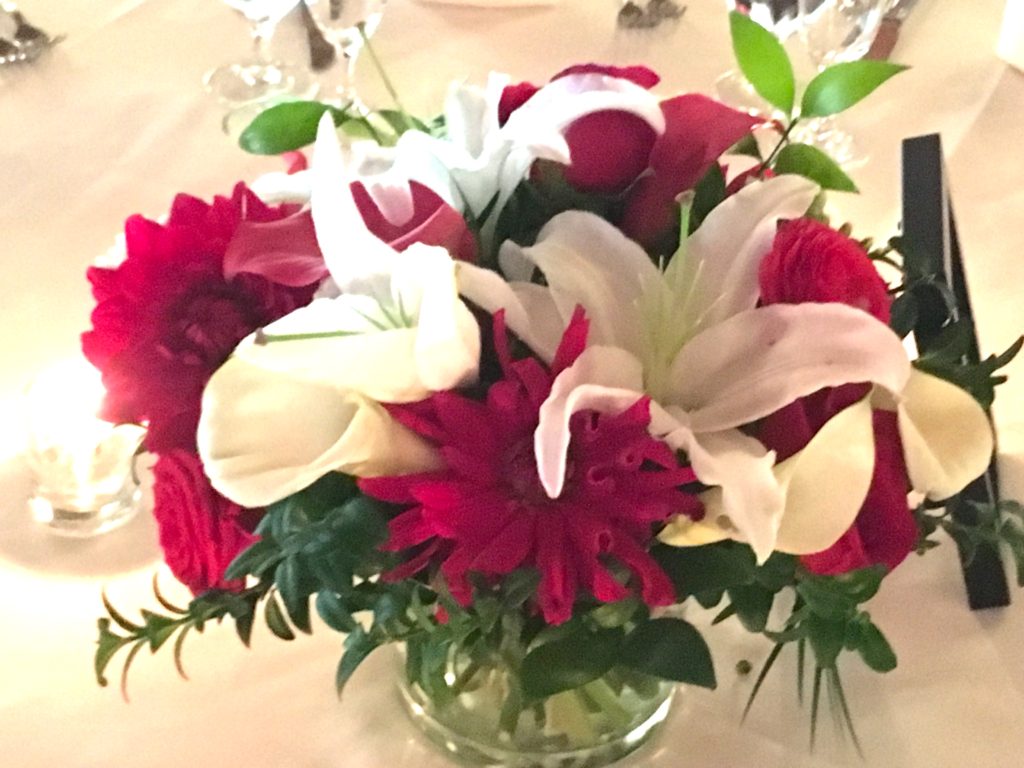 After dinner, there was a cake (by Susie's Cakes) to cut (and an additional one by Satura Cakes to eat).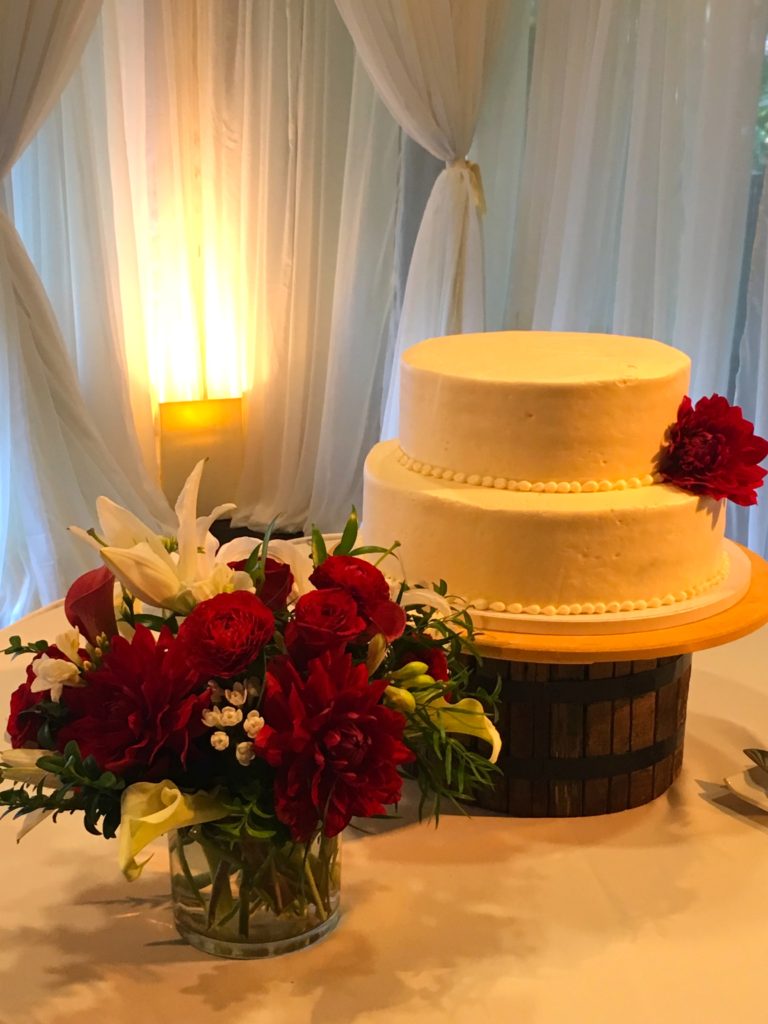 Both the newlyweds and their guests also lined up at Night Owl Photo Booth for lots of funny snapshots…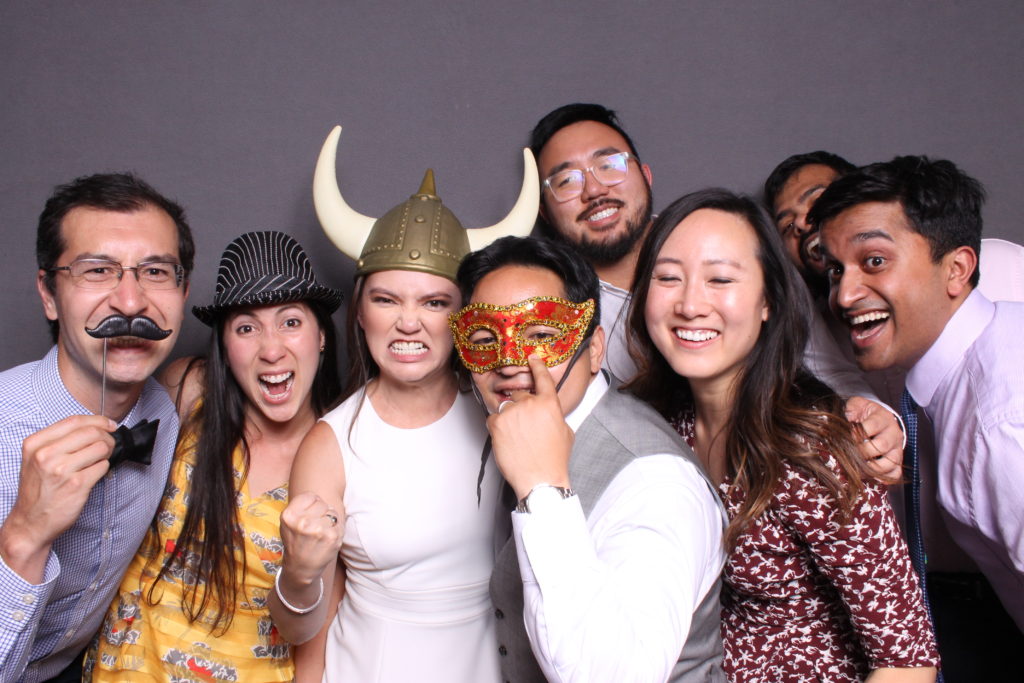 … and the real highlight of the evening was the couple's astounding First Dance – an elaborate dance routine right out of "Dancing with the Stars!" Everyone agreed: these two CAN dance – like professionals!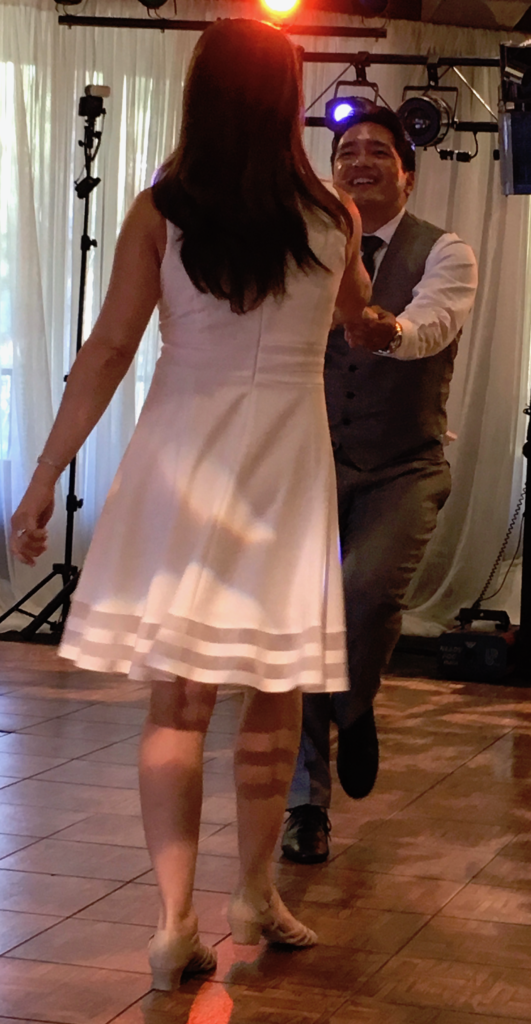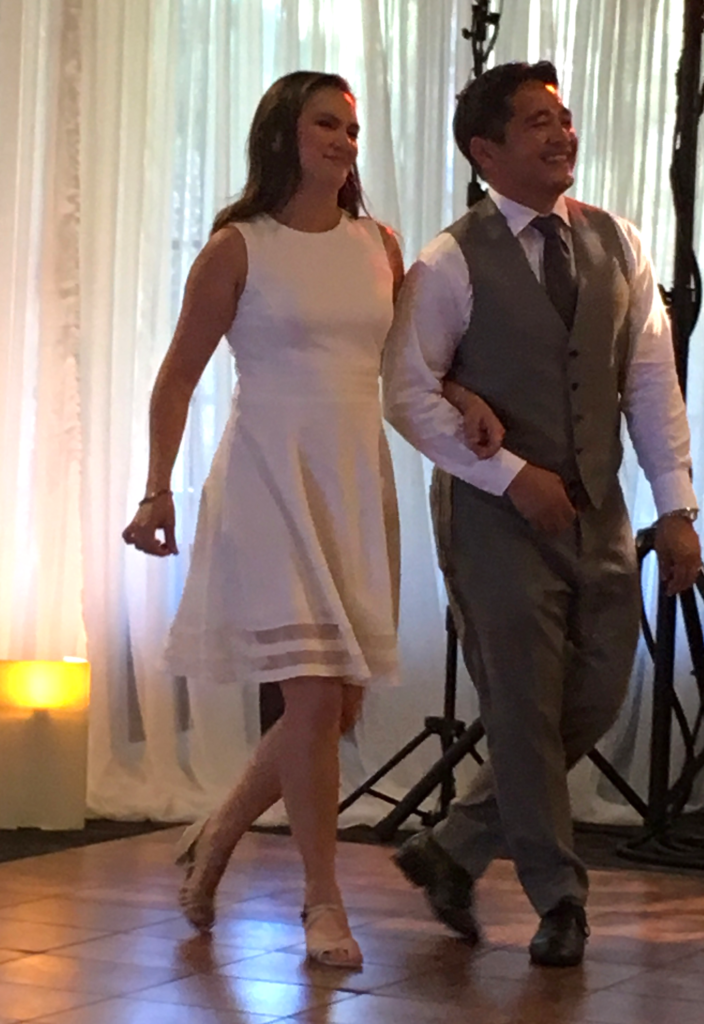 The bride had changed into dress no. 2 – a lot easier for dancing – and that's what the remainder of the evening was all about: dance, dance, dance! DJ Stefano of Big Fun Discjockeys got the crowd on the dance floor and kept the momentum going. What a party…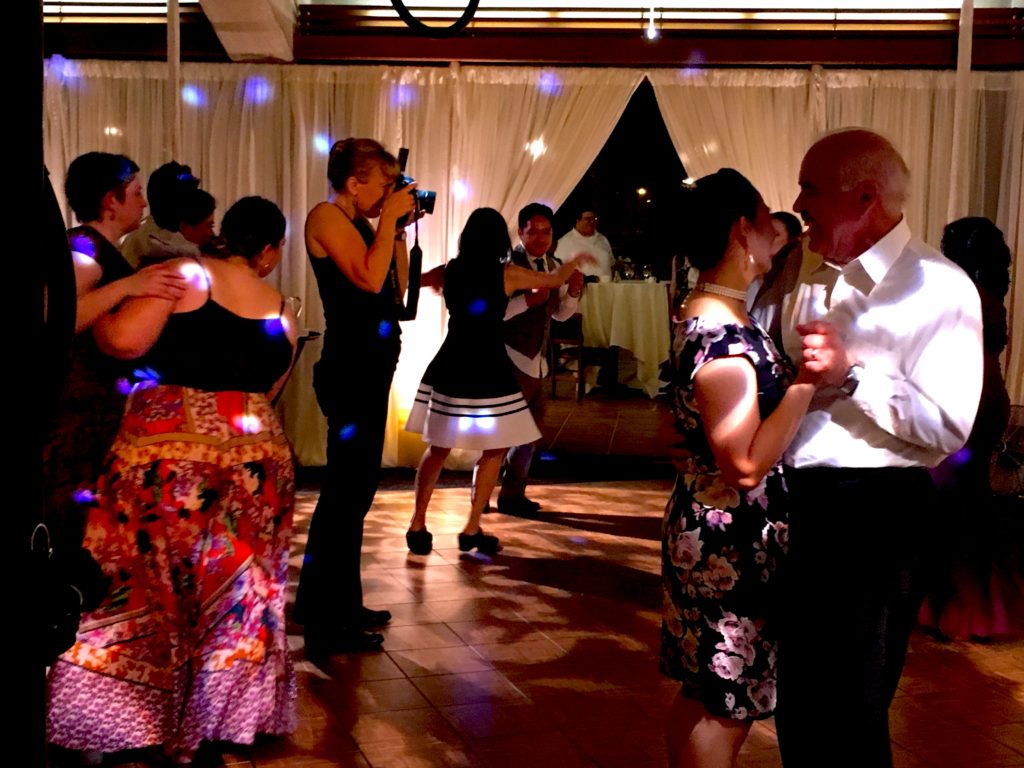 Dance on, Shanna and James… and our best wishes on your way!