Today I attended another one of the fabulous professional education events that the Wedding Industry Professionals Association (WIPA for short), a professional organization whose member I am, is organizing several times a year, every time at a spectacular, one-of-a-kind venue. Today was no exception: we met at Cavallo Point Lodge in Sausalito, a short drive from San Francisco across the Golden Gate Bridge. And although I have made San Francisco my hometown for more than a decade, I had never been there – what a wonderful opportunity to finally visit this enchanted spot so close by! It was a Golden October day all over the Bay Area, sunny, warm, with a slight breeze from the water, showcasing the gorgeous venue to its best advantage: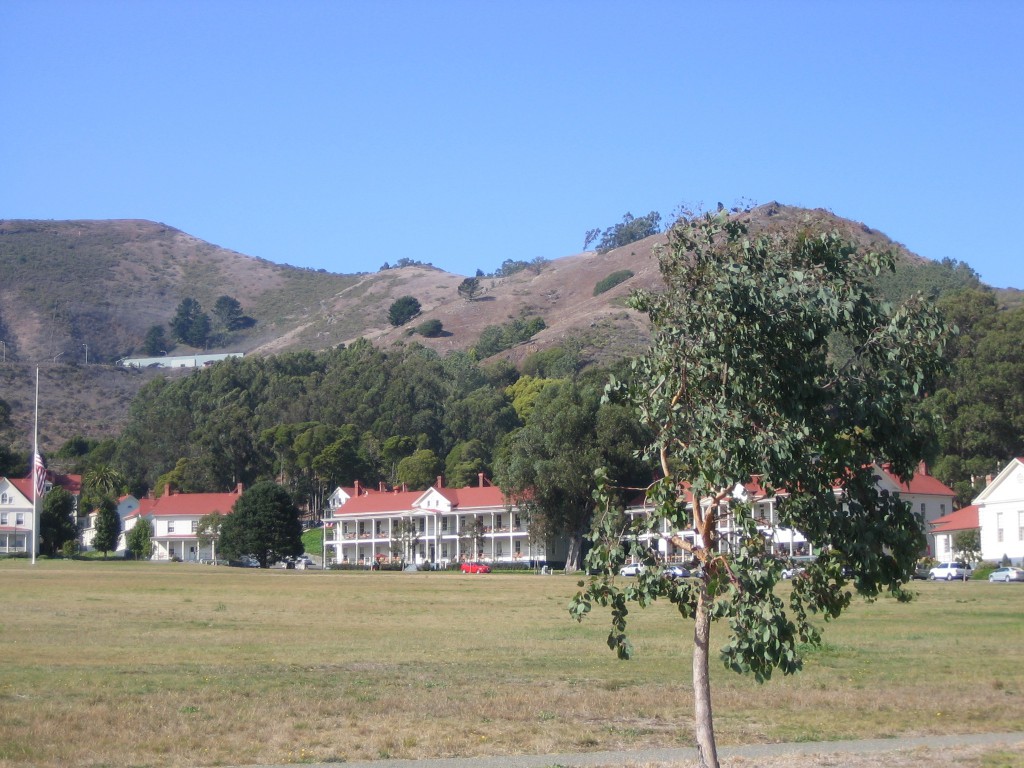 A former military outpost guarding the Bay, this already looks like a world away from the hustle and bustle of the City, but turn around and look across the water…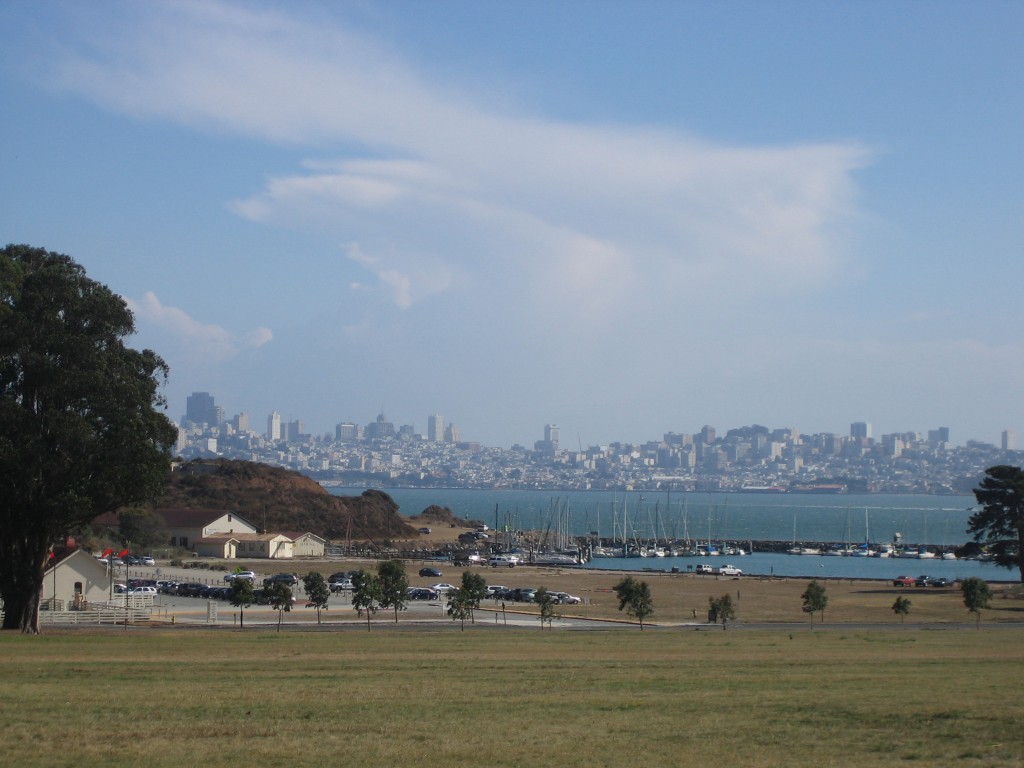 …and turn still a little further and look again:
As you can imagine, in this setting the day already felt like a little vacation – I could have stayed there much longer! Just look at the Reception building: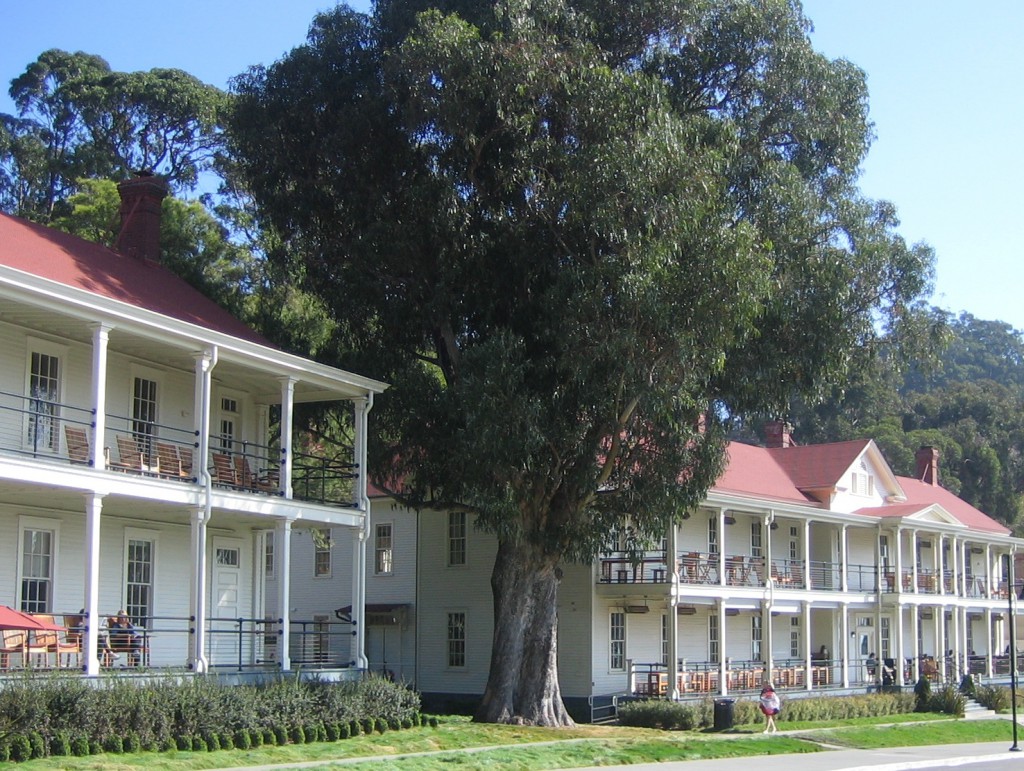 And here are more rooms in romantic small houses scattered across an expanse of lawn overlooking the San Francisco Bay: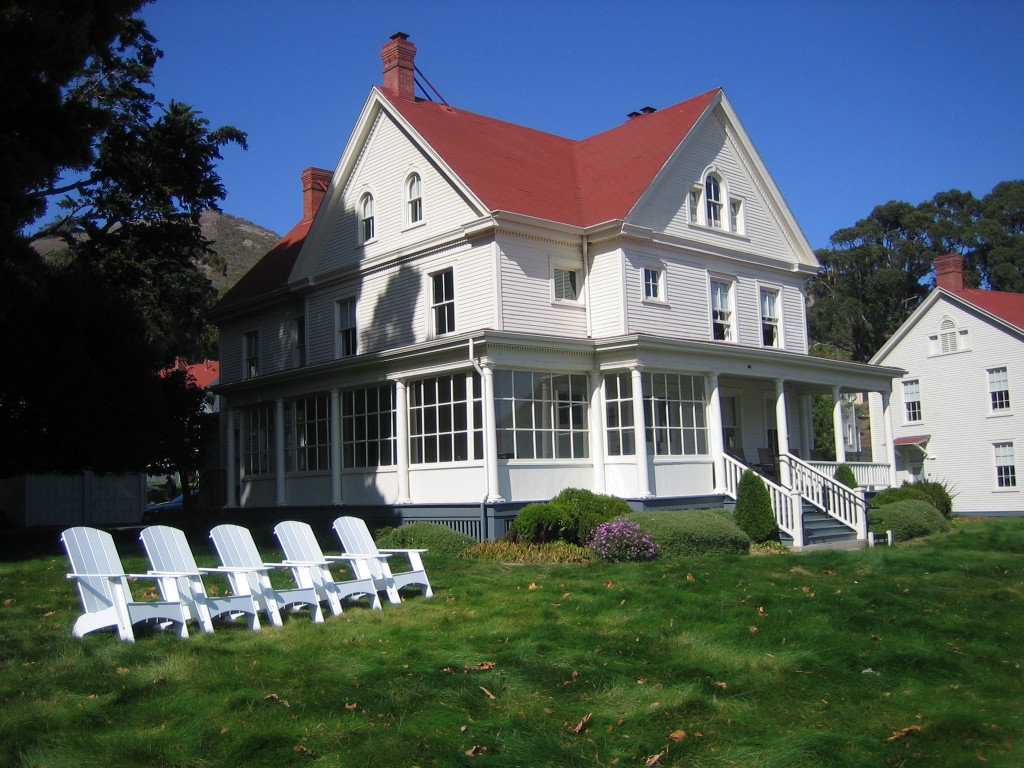 Isn't that incredibly romantic? But here is the really, totally unbelievable good news for all us dog lovers on Wedding Woof: this property is dog-friendly! Without size restrictions, even… Cavallo Point Lodge is open for dog-friendly weddings with your beloved canine as  part of your ceremony (not only out on the lawn, but even in the chapel!), he/she is allowed around during your champagne reception, and during your festive dinner Fido is permitted to sit outside with his/her handler on the patio and indulge in whatever you want served to your pooch on your Great Day! After dinner, your darling can retire to a dog-friendly room (all the rooms on the first floor are dog-friendly, so take your pick!) with his/her dog sitter while Bride, Groom and guests are dancing the night away. It doesn't get much better than this! And I can't wait to put on a dog-friendly wedding (my specialty!) in this gorgeous place.
Now I got totally carried away by the spectacular venue – while at least one part of the purpose of today's meeting was professional education (the other part was eating, fun, and meeting people!) The subject of today's lecture was "Your Passport to Success in a Multi-Cultural World," and who better to talk about it than Therese Cole-Hubbs who is, hands down, the authority on multi-cultural weddings, be it Indian, Thai, Hispanic, Jewish – you name it.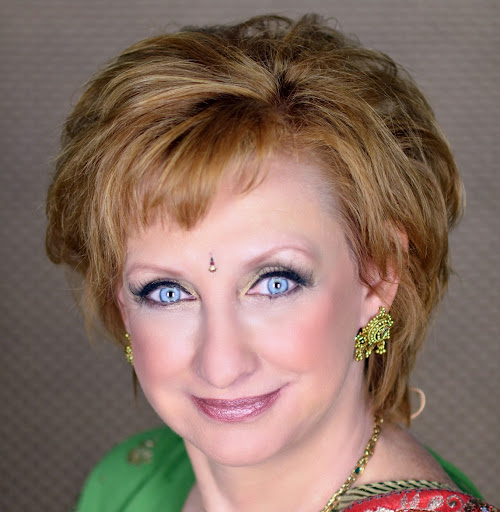 With 27 years of experience and more than 600 multicultural celebrations – many of them huge affairs – "under her belt," Therese has an inexhaustible wealth of professional wisdom to share. And since the San Francisco Bay Area from Berkeley to Silicon Valley is such a vibrant melting pot of different cultures, all with their own customs, foods, ceremony traditions and so forth, Therese had her audience totally captivated. Core lessons: in many cultures, the fathers are still the decision makers when it comes to the budget; the mothers take pride in doing the "wedding planning" – so call yourself a "wedding designer" rather than a "planner" – be respectful of all cultural traditions, especially the wedding ceremony itself; and never forget: all the decor, design and entertainment, lavish as it might be, only serves the one purpose to create an environment where moments of deep emotion become possible for the couple who are committing to a lifetime with one another, and also for their guests. Therese is certainly a master of that art – and her slides showcased a selection of her extraordinary designs that make a celebration both meaningful and unique, transcultural and unforgettable. Thank you so much for sharing your expertise, Therese!
With our professional education done for the day, WIPA President Sharon Dexmier invited us all to a delicious lunch catered by the Cavallo Point Lodge, where – as always at WIPA events – industry professionals were sponsoring all the aspects of the event. Sharon's own company, Napa Valley Linens, had contributed the beautiful tablecloths, and Ornamento had arranged the flowers: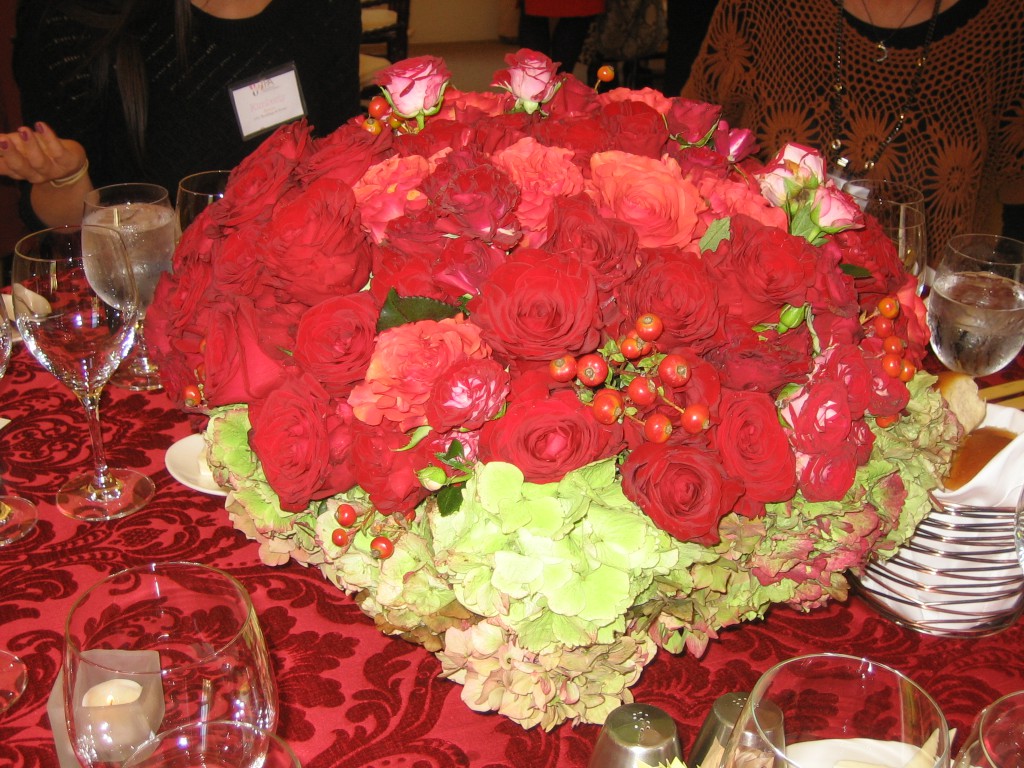 Julie Kay Kelly of JK Life Stories Photography and Kevin Dennis of Fantasy Sound Event Services captured every moment of our meeting – and documented how we all enjoyed "Crab Cake Croquettes" (little balls with a crispy, golden crust holding the creamiest, most delicious crab cake filling), mixed greens in truffle vinaigrette, a vegetarian risotto (for me – among the best I've ever had, including Italy!) or chicken – and a dessert bar to die for… that alone would have made the trip worthwhile! But – what makes a great party is the great company, and that we certainly had! It was a wonderful setting to reconnect with cherished friends and colleagues and to meet new ones. Let's see who was there – among many others, fellow wedding planners Isabelle of Bonjour Isabelle and Joyce Scardina Becker of Events of Distinction; Interfaith Officiant Yehudit Steinberg, Event Coordinator Molly Quinn of Palm Event Center and Baker Judy Chadwick of True Confections; Kelsey Pavao of Entire Productions Entertainment Company as well as Margret Scott of California Wedding Day Magazine. Plus, of course, the fabulous Jessica Winthrop, Catering Manager at Cavallo Point, who made it all happen!
It was a wonderful day – we learned something, we met friends, we ate well (very well!), and we enjoyed a venue so close and yet so far away from our everyday…  a mini vacation! Thank you!
Jessica Winthrop, Cavallo Point Lodge, [email protected]
Sharon Dexmier, Napa Valley Linens, [email protected]
Therese Cole-Hubbs, Electric Karma, www.electric-karma.com
Julie Kay Kelly, JK Life Stories, [email protected]
Kevin Dennis, Fantasy Sound Event Services, [email protected]
Ornamento, www.ornamento.com
Isabelle Adams, Bonjour Isabelle, www.sodarockwinery.com
Joyce Scardina Becker, Events of Distinction, www.eventsofdistinction.com
Yehudit Steinberg, [email protected]
Molly Quinn, Palm Event Center, [email protected]
Judy Chadwick, True Confections, www.trueconfectionscakes.com
Kelsey Pavao, Entire Productions, [email protected]
Margret Scott, California Wedding Day Magazine, [email protected]