Holman Ranch in Carmel Valley? Yes, of course! A mainstay in the California wedding scene, the go-to place for elegant weddings in classic California style for many, many years already. But what you don't know yet is what owners Nick and Hunter, who purchased the 400+ acre property eight years ago, have made out of it. It's truly mind-boggling! They created a top vineyard and state-of-the-art winery complete with a subterranean wine cave that holds its temperature at a constant 58 to 60 degrees all on its own. They achieved the coveted  "certified green" and "sustainable" ratings for their enterprise. They improved their event spaces and can now host weddings with sit-down dinners up to 375 guests. They have a stellar cast of preferred vendors to make even the wildest wedding dreams come true.
Today was – showtime! Nick and Hunter, together with many of their preferred vendors, invited local wedding industry professionals to a huge party to give them a taste of just how beautiful this place is. And that's an invitation that I most certainly did not turn down!
The tour of Holman Ranch actually started even before that – because our gracious hosts had even invited us all to stay over, either at the Ranch, or, like in my case, at one of their affiliated hotels: Vendange and Hofsas House in Carmel and Gardener Ranch in Carmel Valley. Guests were picked up by shuttle bus (courtesy of Main Event Transportation) and taken right up to the wine cave, where host Nick gave us all a crash course in winemaking and offered his "virgin Chardonnay" to go with that. We learned that a "virgin" Chardonnay is one that's not wood-barrel aged and therefore much purer in taste. Quite a revelation! Wild Thyme Deli and Michael's Catering had put together a delicious cheese, fruit and nut buffet to provide some solid underpinnings for all the great wines we'd be treated to throughout the day.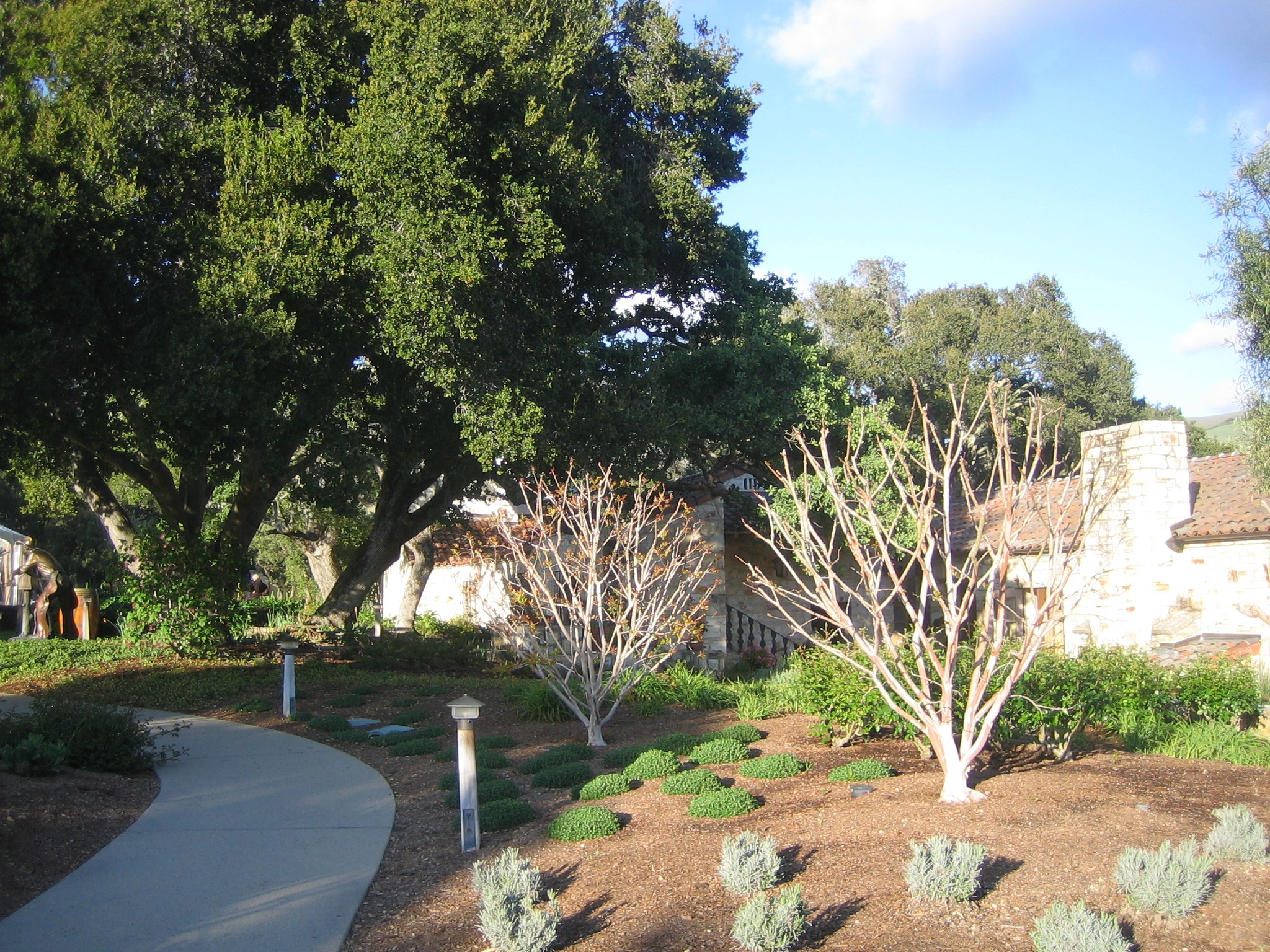 Once we were sufficiently educated in enological matters, we were taken up to the top of the property where, on the ceremony lawn overlooking the verdant, rolling hills of the Santa Lucia mountain range, countless couples have tied the knot in high style. Lots of activities were awaiting the guests – from makeup and massages by Marilyn Monroe Spas to flyfishing lessons, from olive-oil and balsamico tasting to lasso cracking instructions – there was never a dull moment! Chic Party Rentals had supplied a beautiful clear tent with string lights and chandeliers, more top-notch caterers were offering their culinary delights, first and foremost the famous Michi Shin ("With Michi – Life is Always Beautiful!"),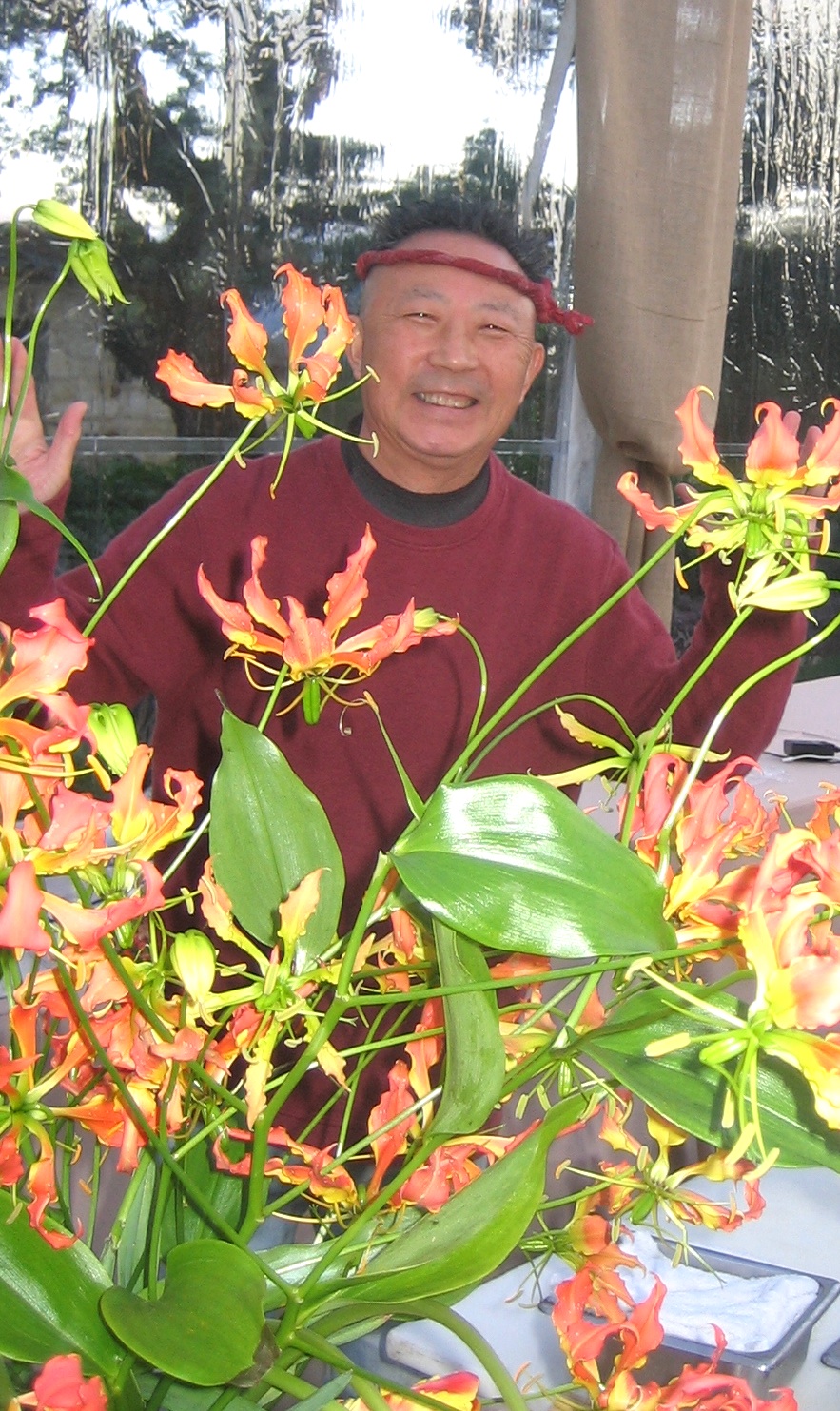 and dessert came from a cute, nostalgic, baby-blue ice cream cart by Sweet Springs Rentals: stocked with the most wonderful gelato flavors. My alltime favorite is Blackberry-Cabernet. Heavenly! And all the while guitarist Terrence Farrell of Kelly Productions was serenading us with classics from The Beatles to Spanish Guitar to American Favorites.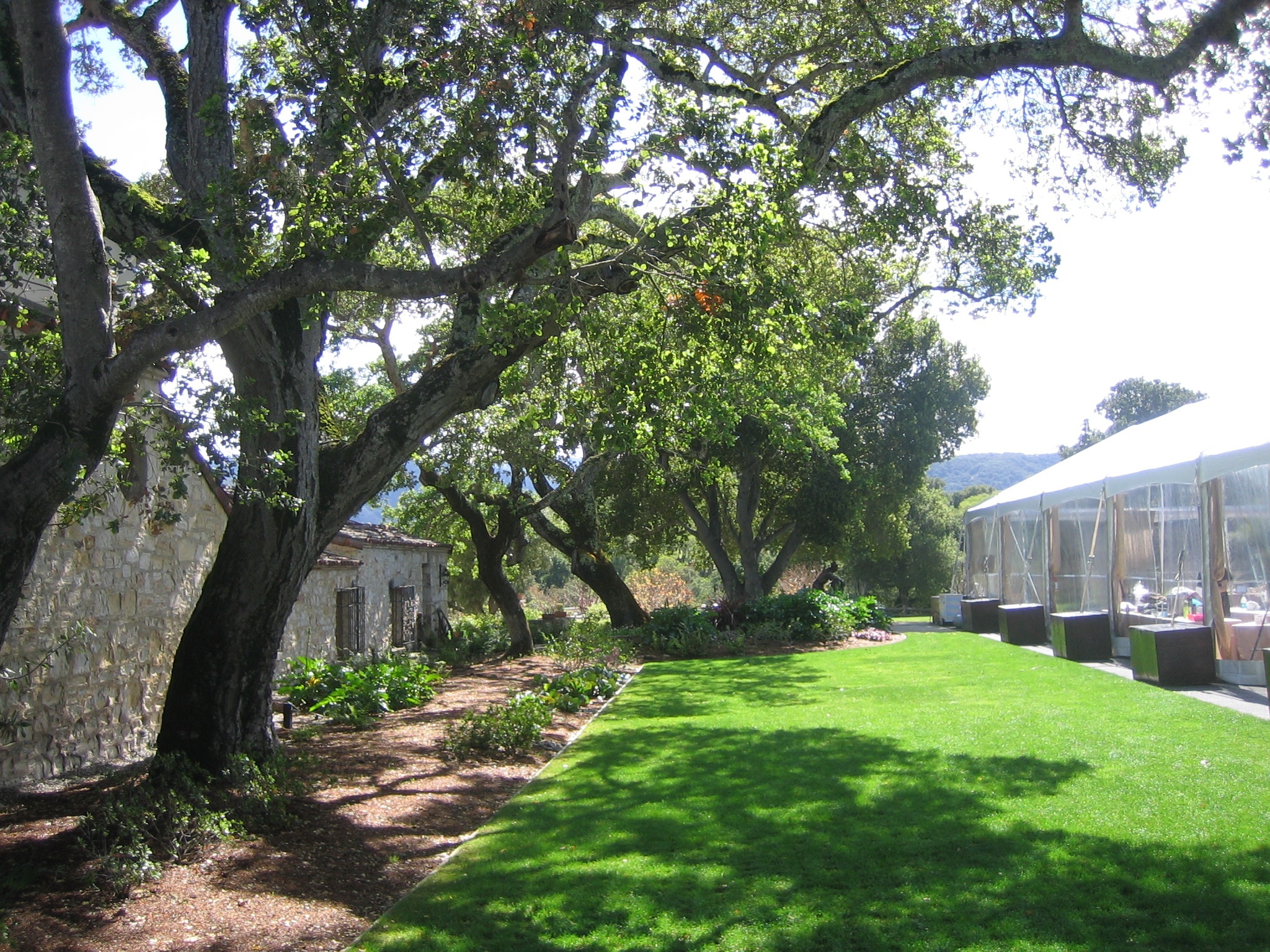 Tables were set with a profusion of flowers by Christine Cater Floral Design – poppies in vibrant yellows and oranges gracefully bent and mingled all along, setting a mood of summery, playful elegance.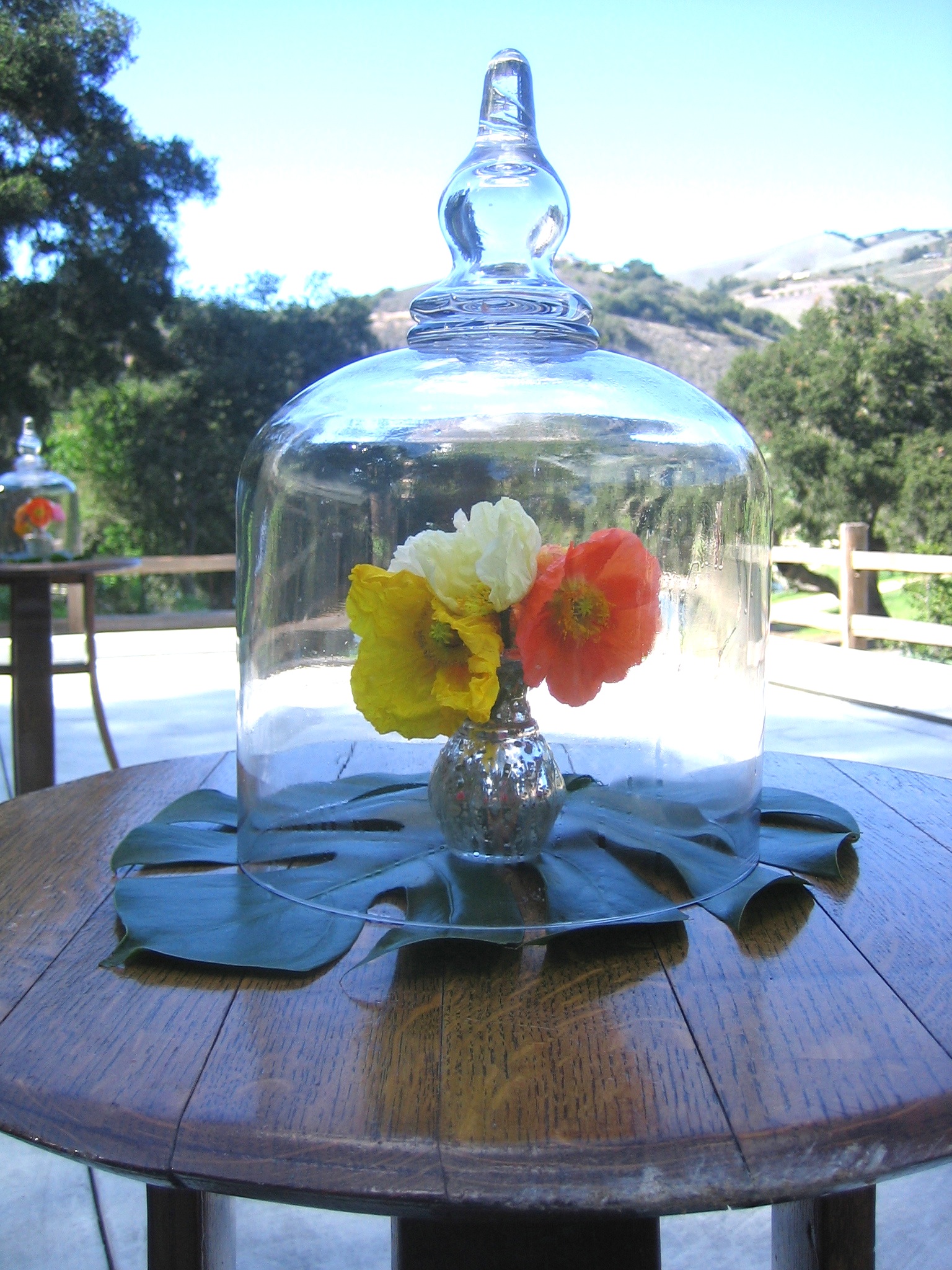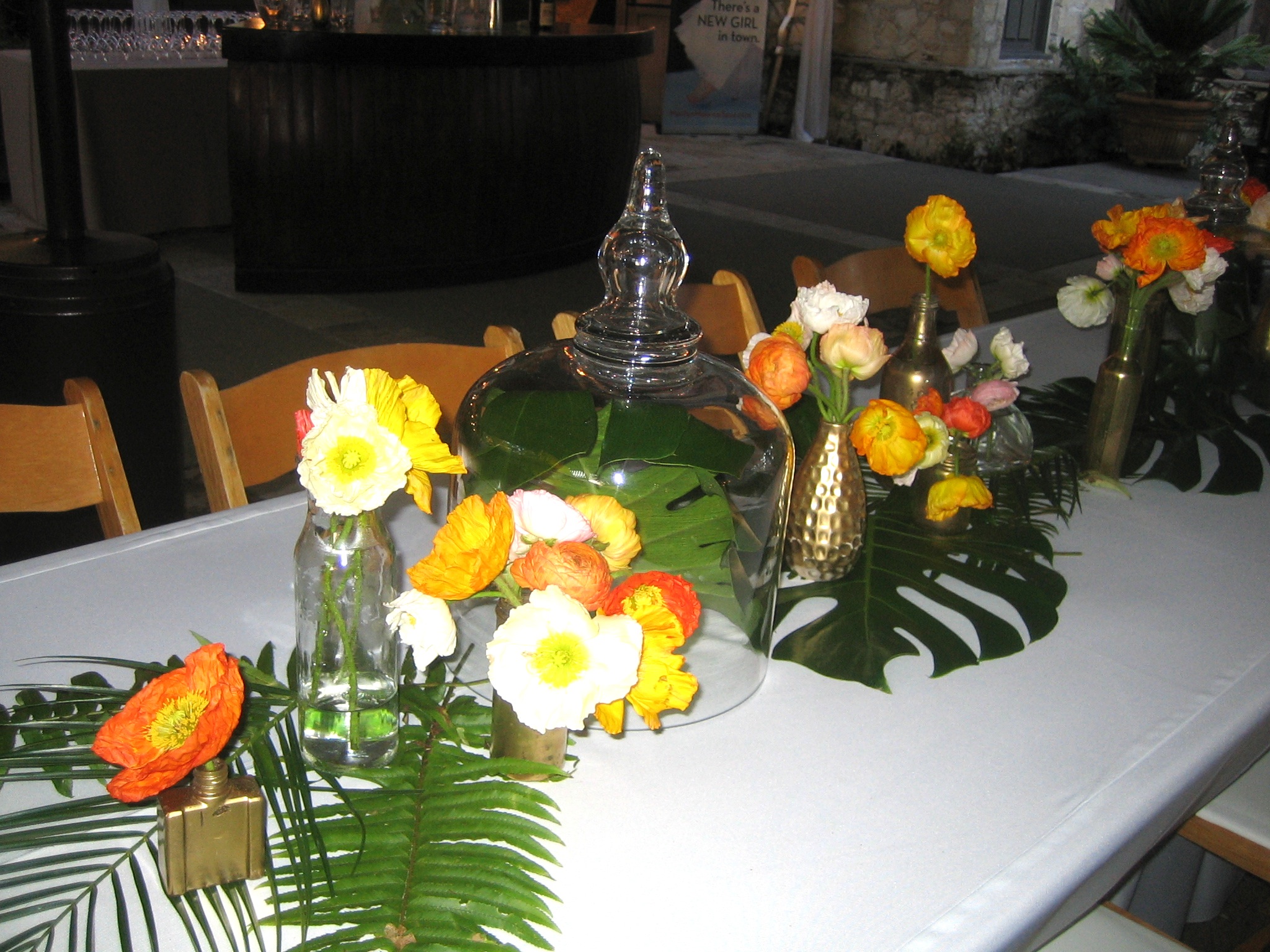 And that's what Holman Ranch is all about! Oh, I forgot to mention – not only that, but it is a venue with a heart. It is a labor of love by Hunter and Nick, it is the fruit of countless hours of effort to make it better and better, and it shows. It's welcoming, it's warm, and you'll love it from the moment you set foot on it.

Go, Holman Ranch!

<! DL 06/02/12: Added html code for Pinterest Pin It button (appears at the end of each post) > <! DL 06/02/12: Added padding style modifier to the Pinterest html code to align the Pit It button on the page > <! DL 06/02/12: deactivated code by adding two ! in the a and img code lines >