Elegant, fashionable, glossy Ceremony Magazine invited to their annual SF party 2013 – and "tout le (wedding) monde" showed up – that is: the lucky ones who received one of the coveted invitations. And yes, I was lucky!! Definitely an occasion not to be missed AND one to dress up – and off I went for a fun-filled evening of meeting longtime colleagues, making new friends and a ton of exciting discoveries.
What I mean by "discoveries?" Just wait. Amy Harrick, publisher and editor-in-chief of Ceremony Magazine (and just as stylish and beautiful herself as if she'd stepped out of the pages of her latest issue!)…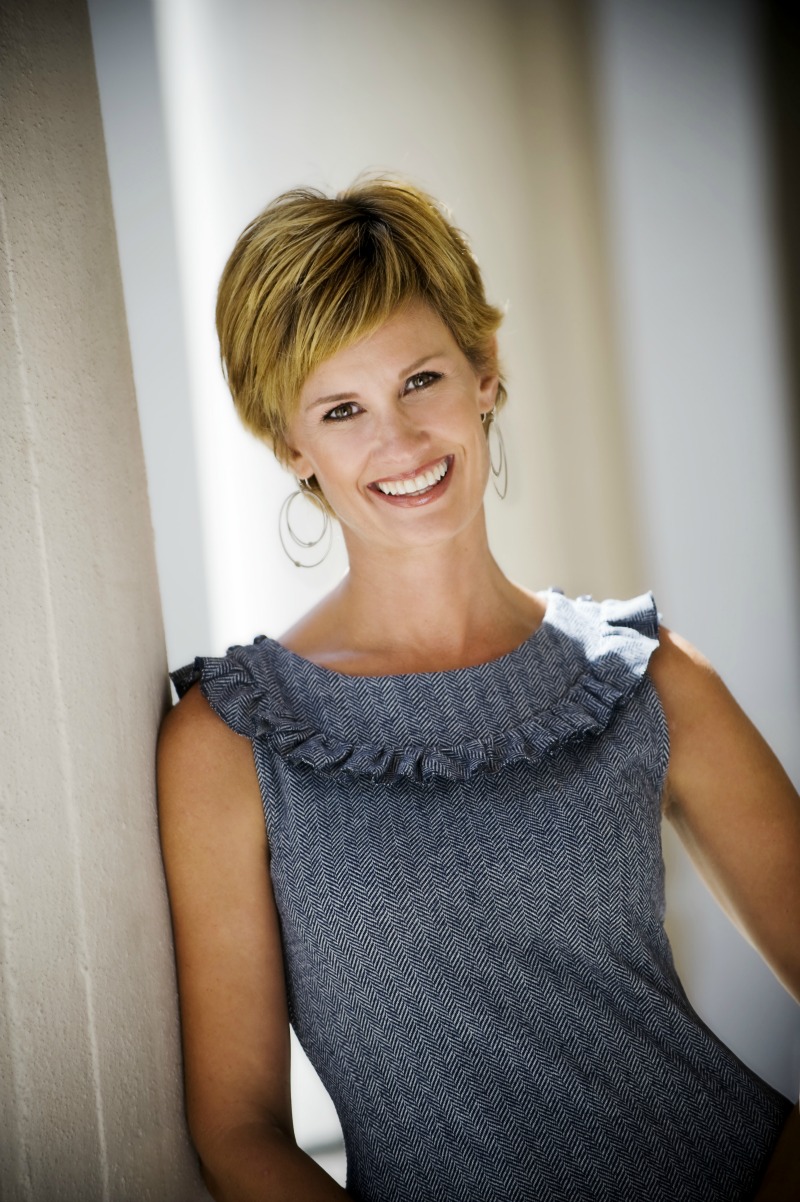 … had again outdone herself in attracting a crew of wonderful vendors.
To start with: an urban winery! Although I'd lived in SF for more than a decade… I have to admit I didn't know it. So: Refer to invitation – First point on tonight's agenda: DISCOVER A CLEVER NEW WEDDING SPACE. "Dogpatch Wine Works" offers the full winery experience (well, minus the vineyards outside) – complete with stacks of beautiful wine barrels: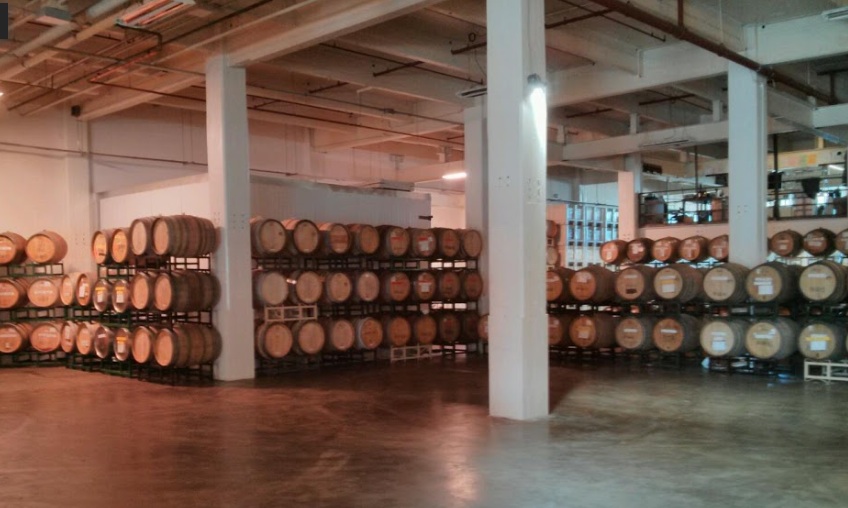 And of course you can taste their wines – mmhhh!
But – what would a good wine be without equally good food to accompany it? Moot point, of course. Agenda point no. 2: SAVOR MASTERFUL FOOD AND DRINK! Indeed – Michi Catering and Global Gourmet Catering took care of that, perfectly.
Michi's surprised again with their modern interpretation of classic Asian fare…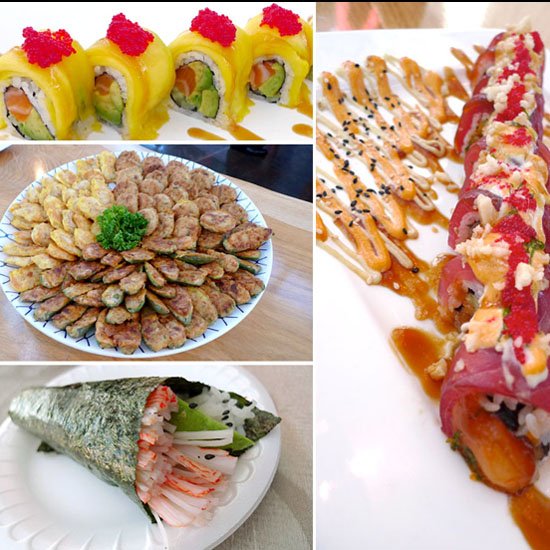 … and Global Gourmet served a selection of colorful plates: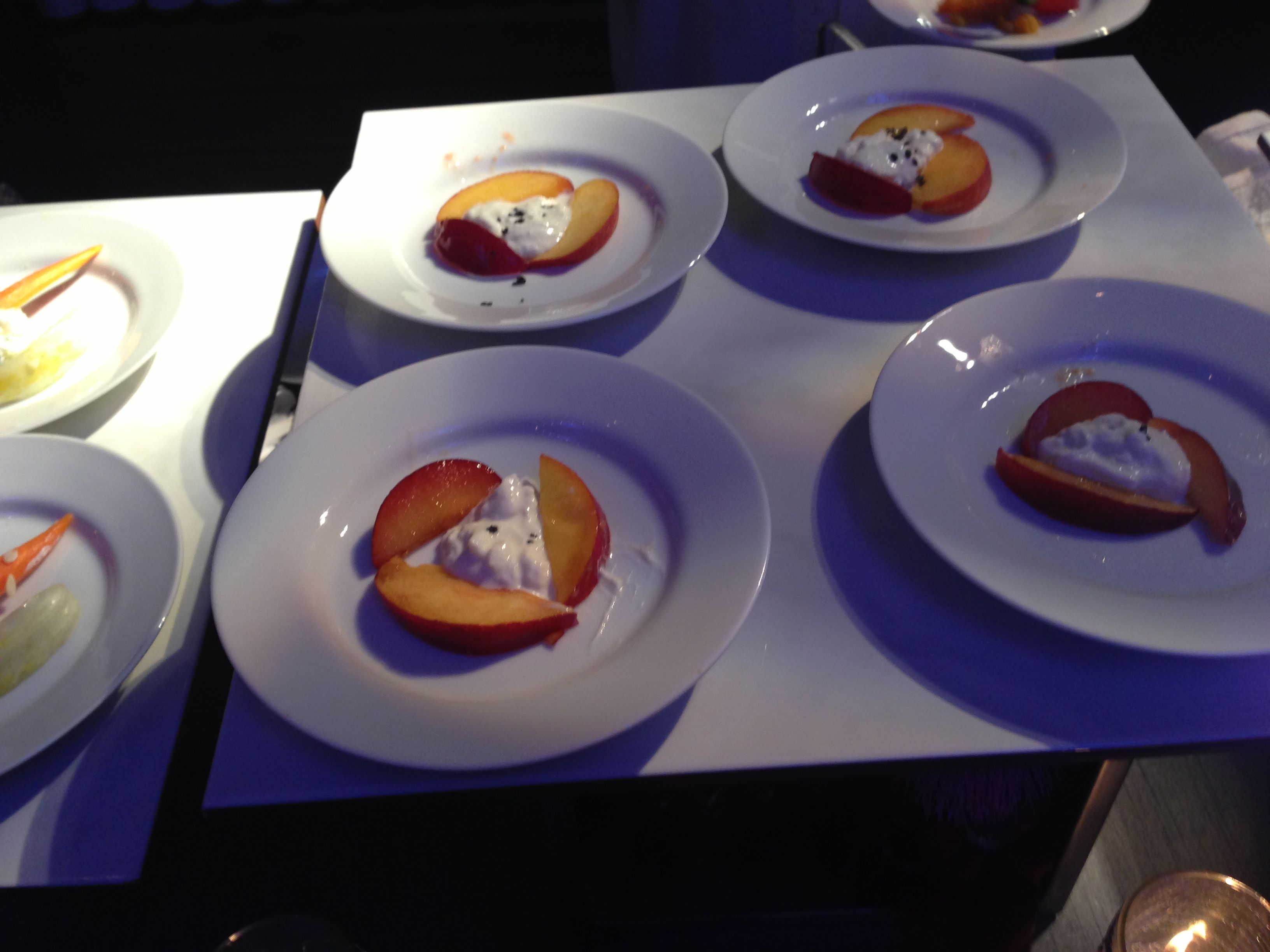 'C'est Delectable' rounded it out with authentic French macaroons (plus additional flavor infusion from a dropper, if desired!), luscious chocolates and to-die-for parfaits…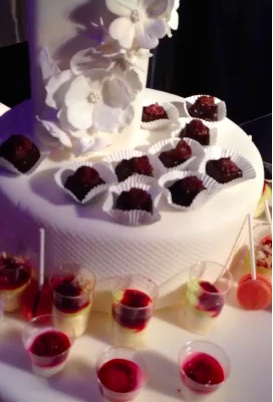 And for those who absolutely couldn't get enough sweets, there even was a beautiful Ceremony Candy Bar: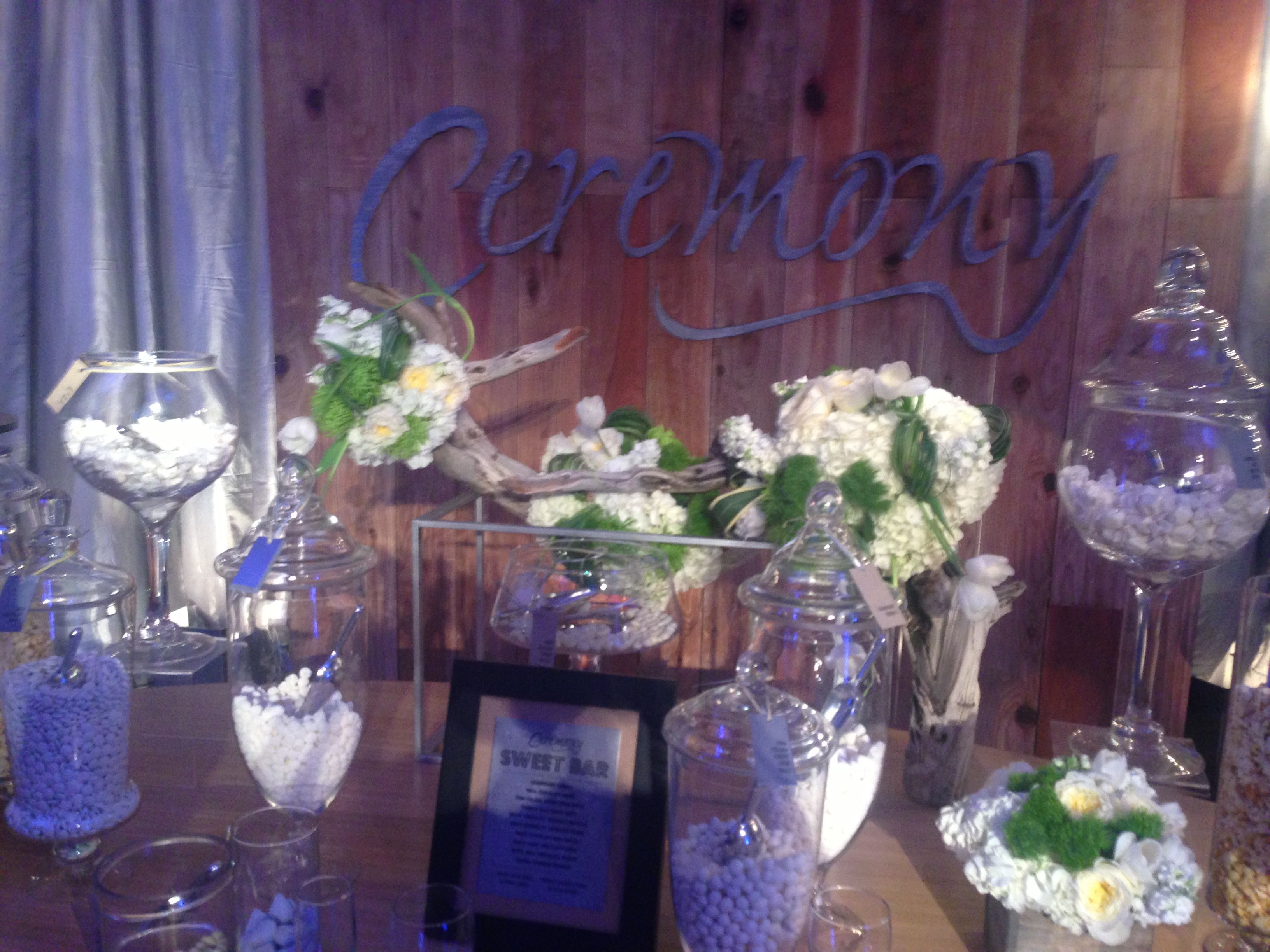 But of course the evening was not all about food and drink – refer to program: BEHOLD INNOVATIVE FLORAL DESIGNS!
Right – from Michael Daigian's trademark lush arrangements in vibrant colors…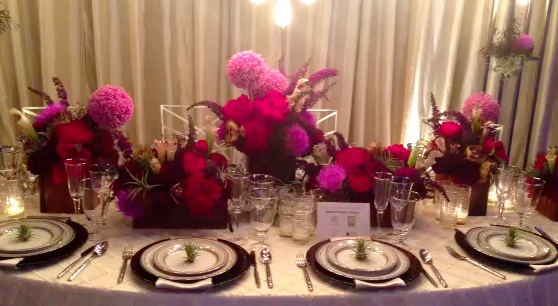 …and Very Merry tablescapes in white and green under dramatic metalweave orbs …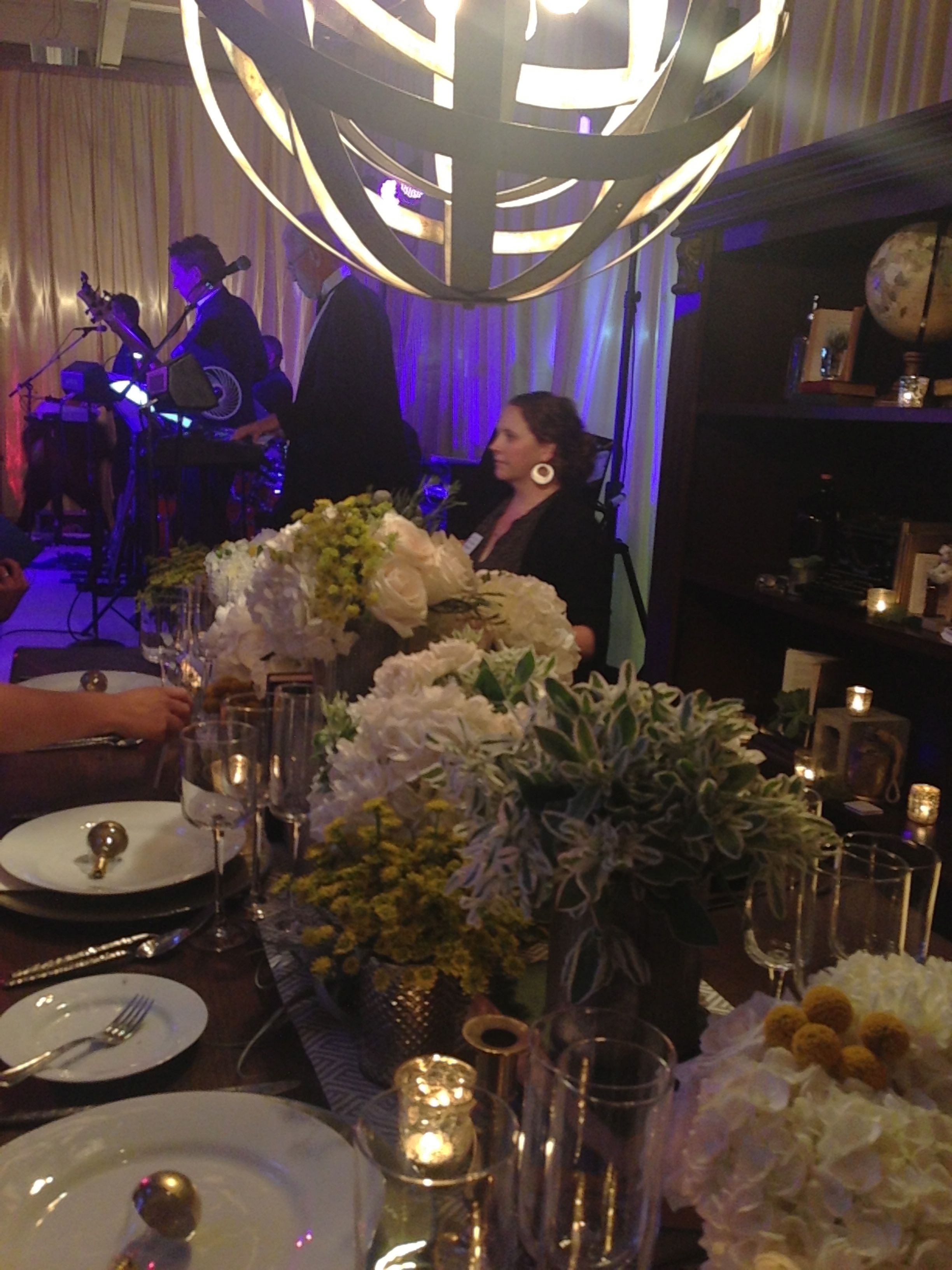 …to Nicole Ha's innovative aisle decor: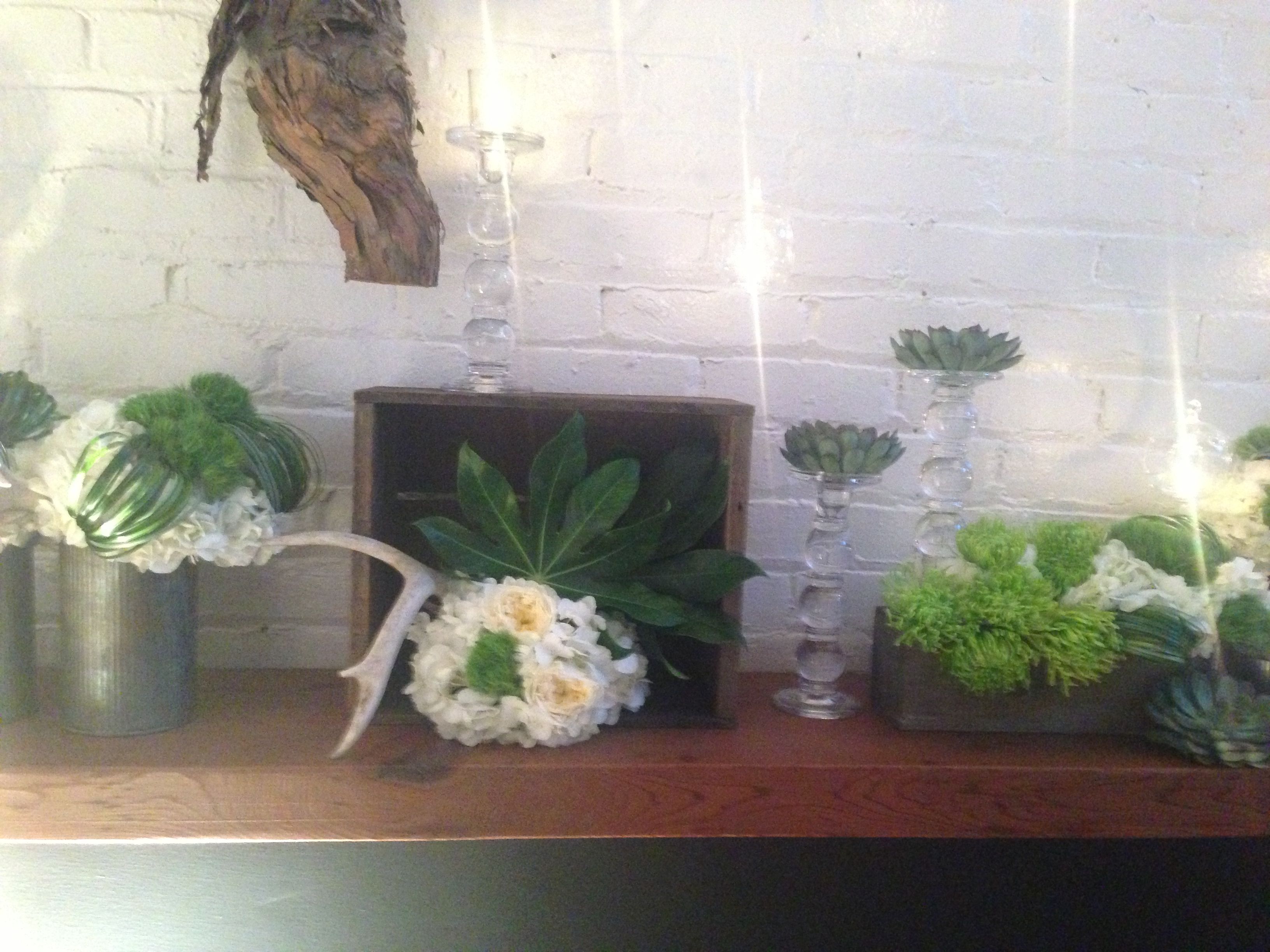 …and some "Gorgeous Greens!"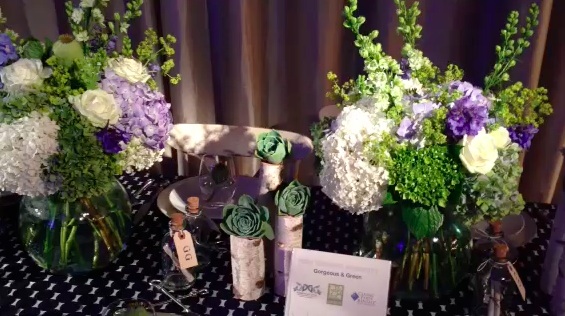 And amidst all that beauty and luxury, we checked off our last agenda items: CONNECT WITH THE BAY AREA'S MOST BRILLIANT WEDDING VENDORS! Yes, indeed – and it was such a pleasure catching up with so many of my dear colleagues all of whom had made an effort to attend: Linda Hylen of Julia Morgan Ballroom, Sharon Dexmier – whose Napa Valley Linens Company had sponsored all the gorgeous linens – and Diana Cardenas, photographer Kevin Chin and his wife, florist extraordinaire Nancy Liu Chin… and so many others! My dear friend Christine Cater of Christine Cater Floral and Event Design had even come all the way from Carmel to… ENJOY AN EXCEPTIONAL 3RD ANNUAL CEREMONY SOIREE. Last point on the agenda: check!

We had so much fun – it was such a wonderful evening – thanks, Amy Harrick and Ceremony Magazine!

<! DL 06/02/12: Added html code for Pinterest Pin It button (appears at the end of each post) > <! DL 06/02/12: Added padding style modifier to the Pinterest html code to align the Pit It button on the page > <! DL 06/02/12: deactivated code by adding two ! in the a and img code lines >