Here comes a little preview on one of the most beautiful and most quintessential Californian summer weddings of the season: Megan's and Casey's celebration last weekend at Thomas Fogarty Winery in Woodside.
The setting is simply spectacular – high up on the crest of the mountain ridge running along the SF Peninsula, overlooking endless vineyards down to the San Francisco Bay with unobstructed views… it's literally on top of the world! Megan and Casey could not have chosen better for their nuptials – this was sure to wow their more than 150 guests from far and near.
Megan, who had been away for study abroad and humanitarian work, only returned to the Bay Area three weeks before the Great Day. By then, her Mom had done most of the preparations together with my company, A Day Like No Other. But Megan jumped right in and put her own spin and her own finishing touches on everything in that short time! Our Senior Coordinator Kelsey Holtzinger guided the planning process on the "last stretch" and coordinated the festivities expertly from start to finish.
Come wedding day, Heaven was literally smiling on us – Megan and Casey had the perfect day with blue skies, summery warm sunshine and a slight breeze… Fogarty Winery showed itself at its best: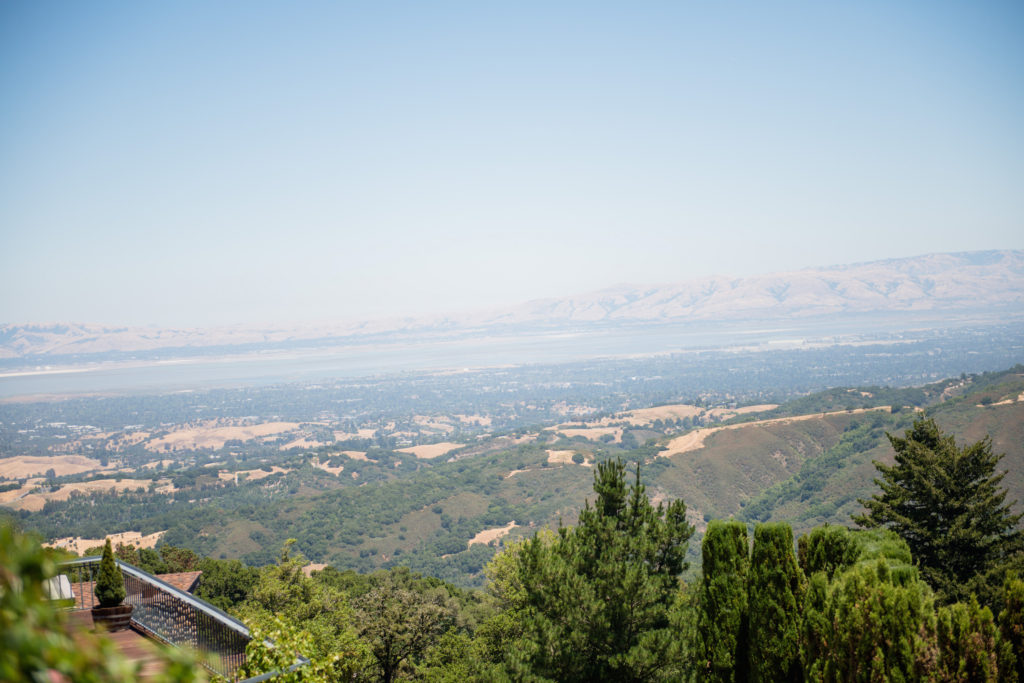 Endless views and extensive vineyards…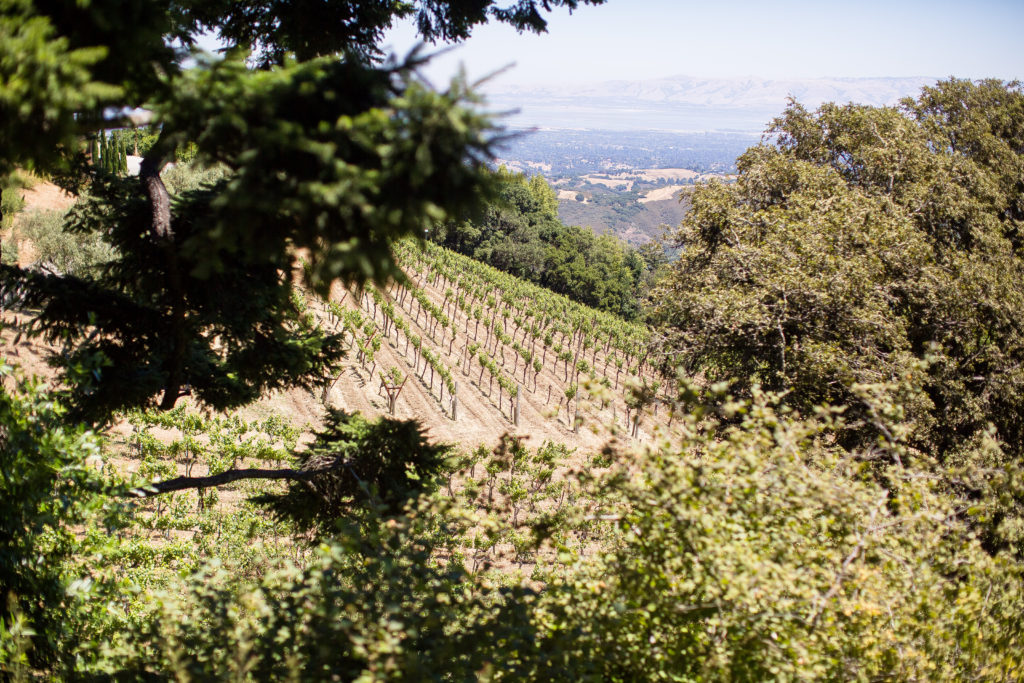 … and vintage trucks just for the sheer beauty of it!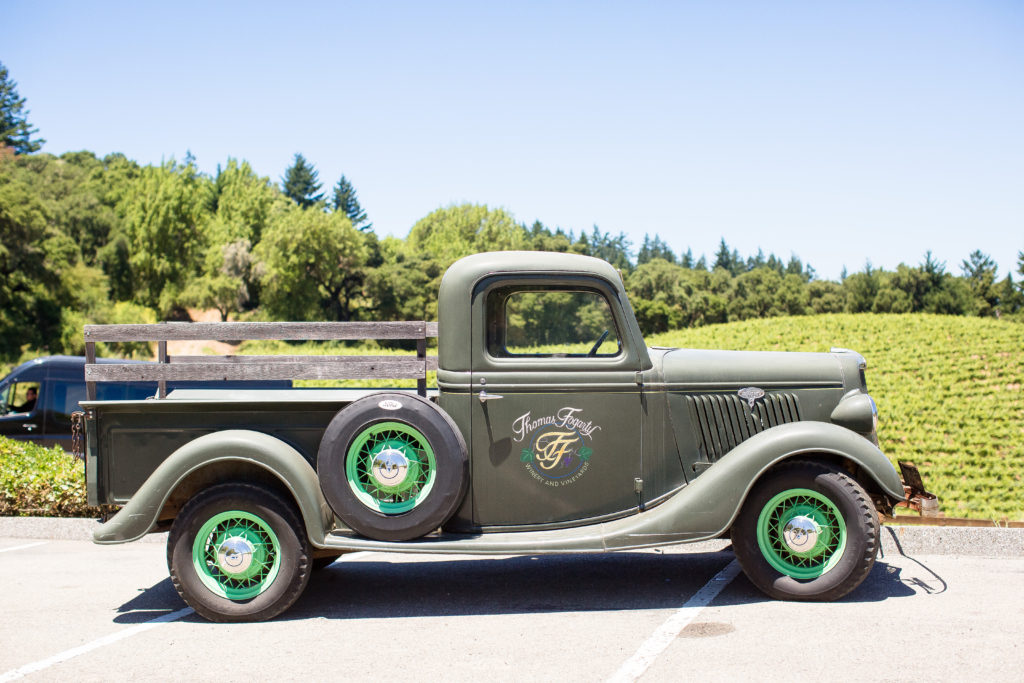 The bride got ready in the cottage onsite: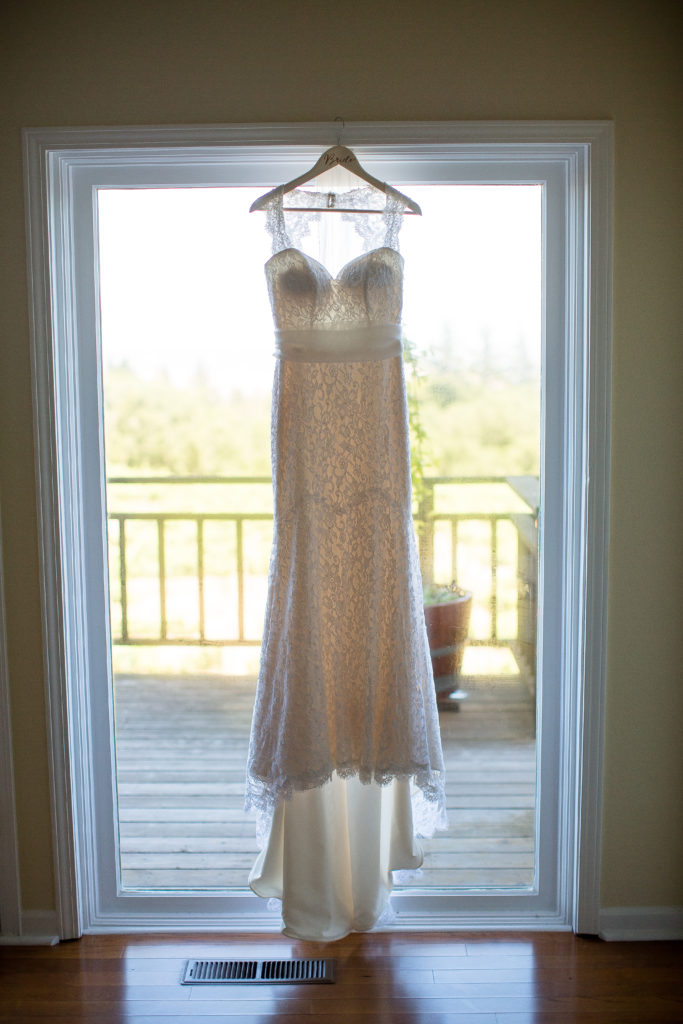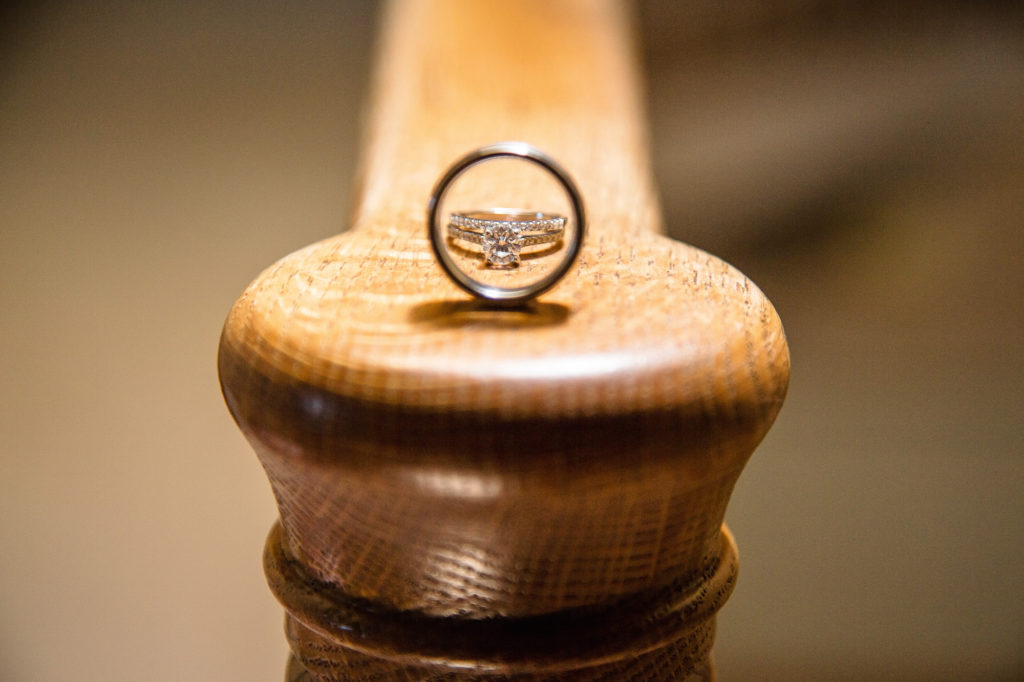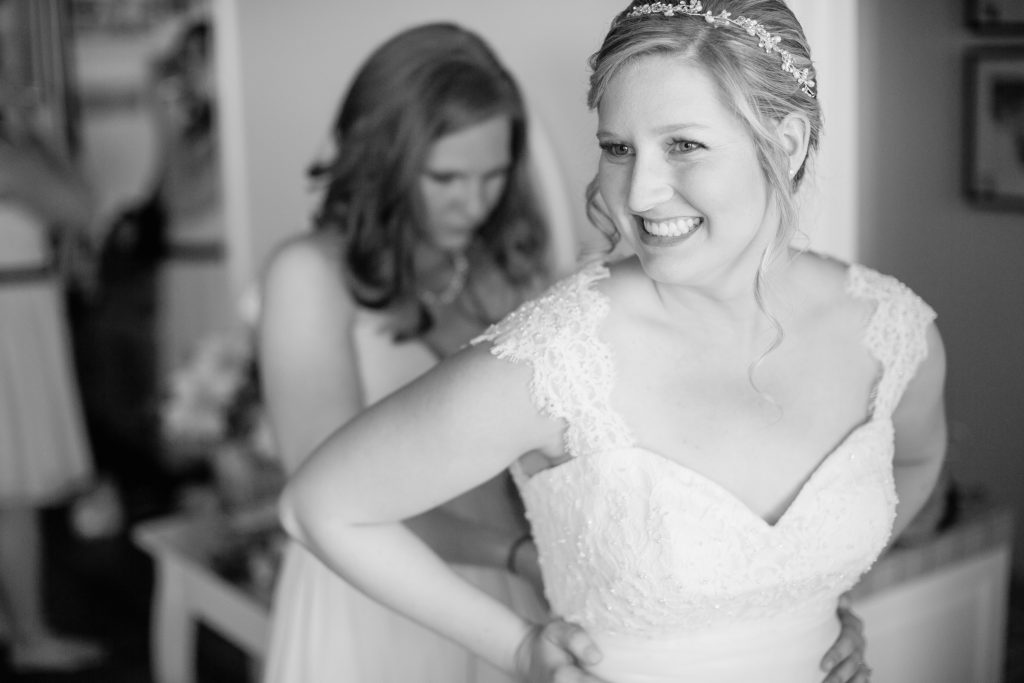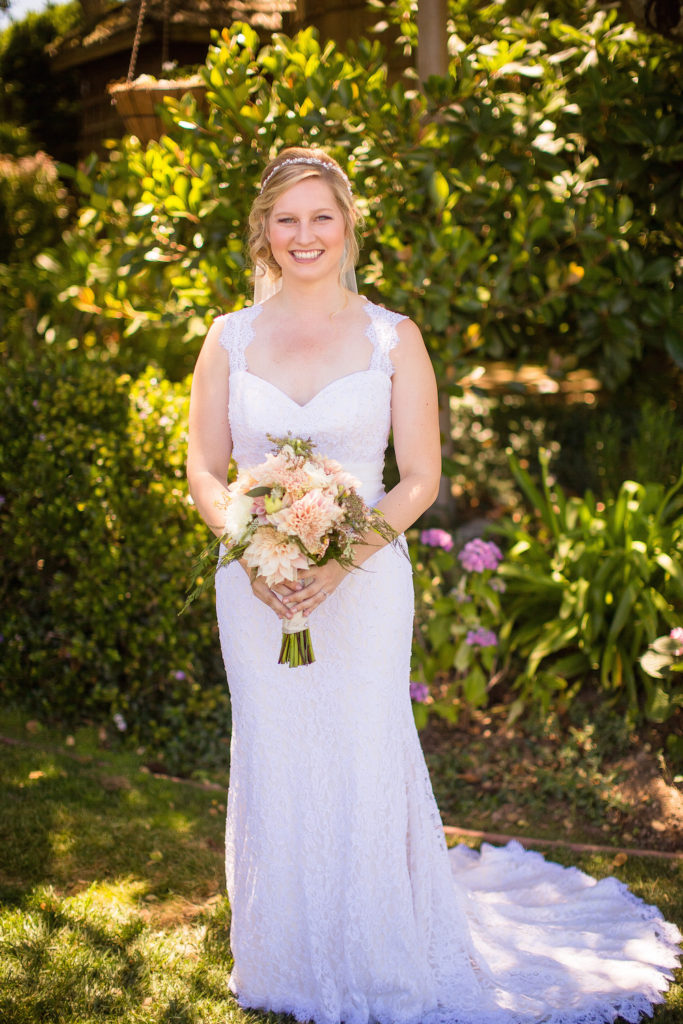 … and here she is, radiant and ready to meet her husband-to-be!
Casey meanwhile got his boutonniere: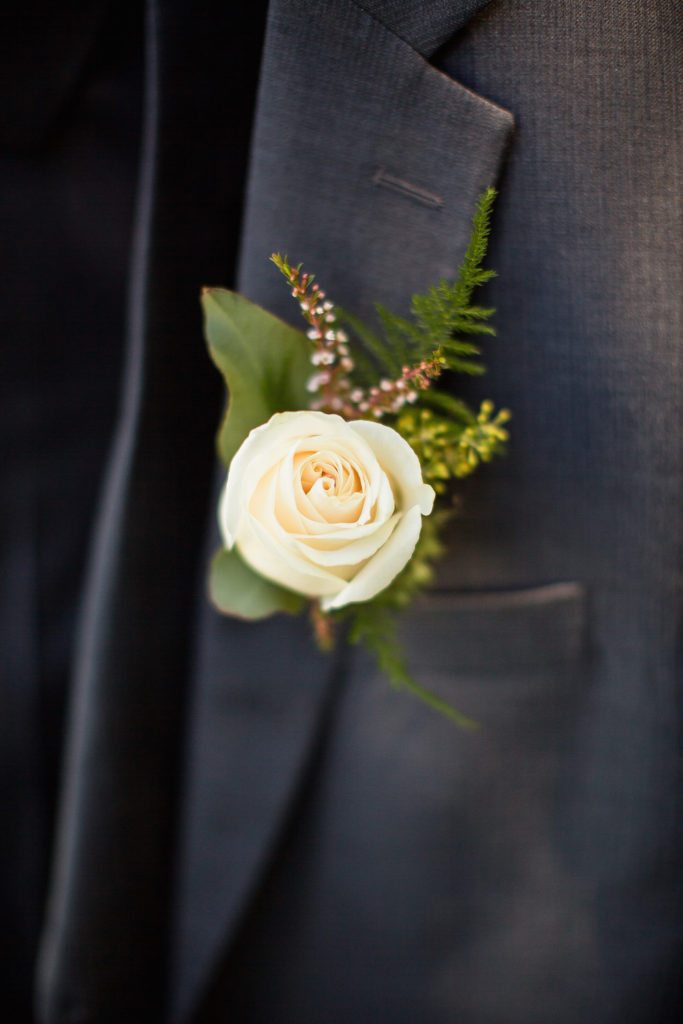 … and off to the much-anticipated First Look!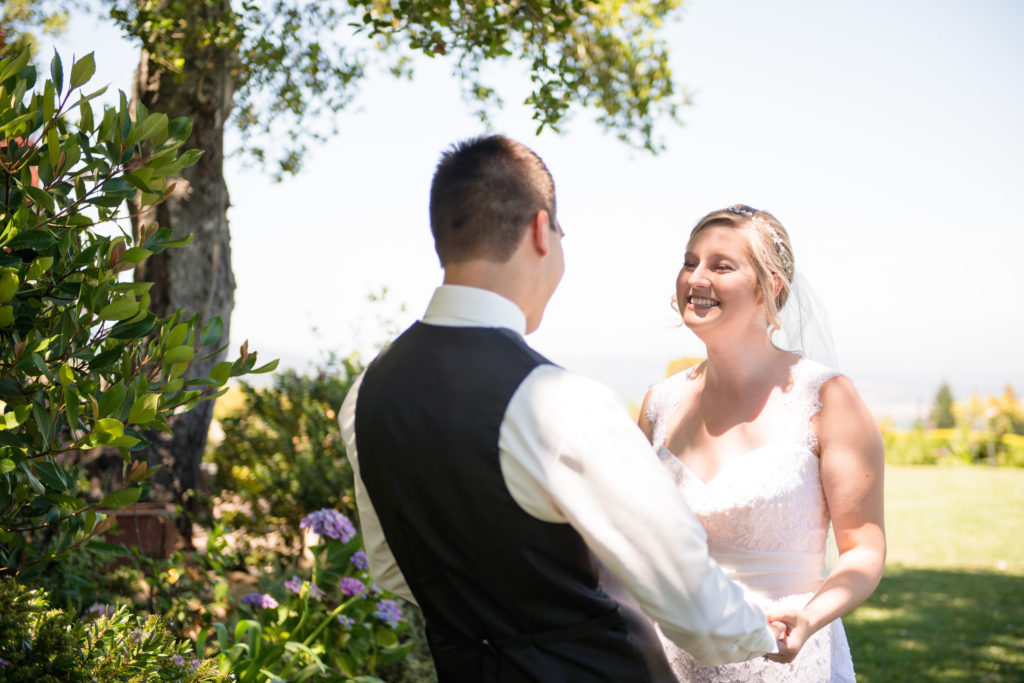 A few more photos…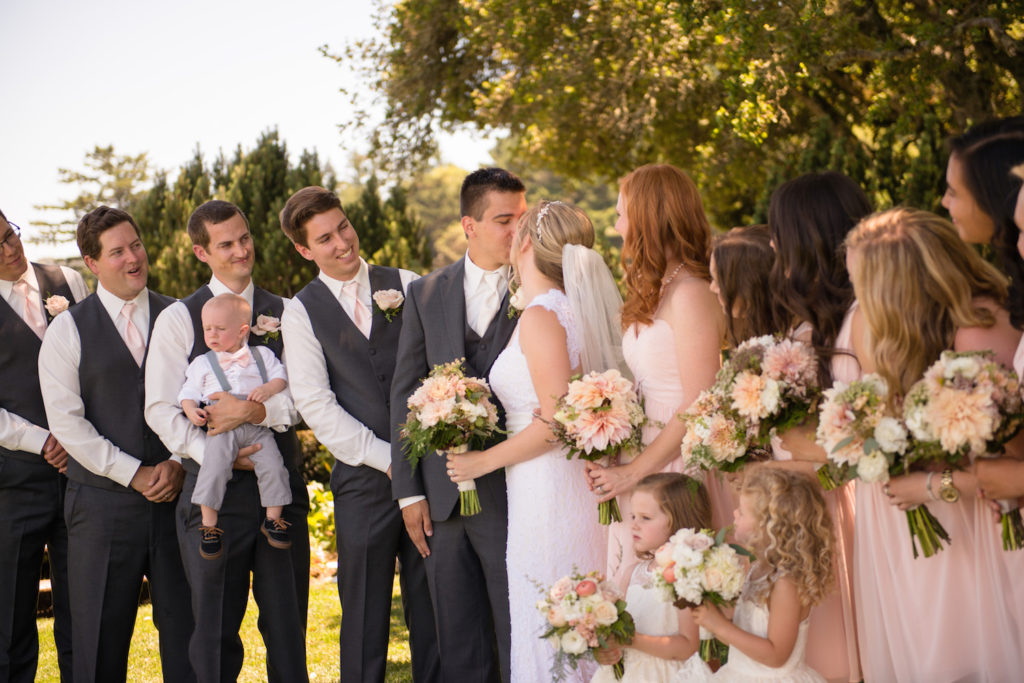 … and it was already time for the ceremony.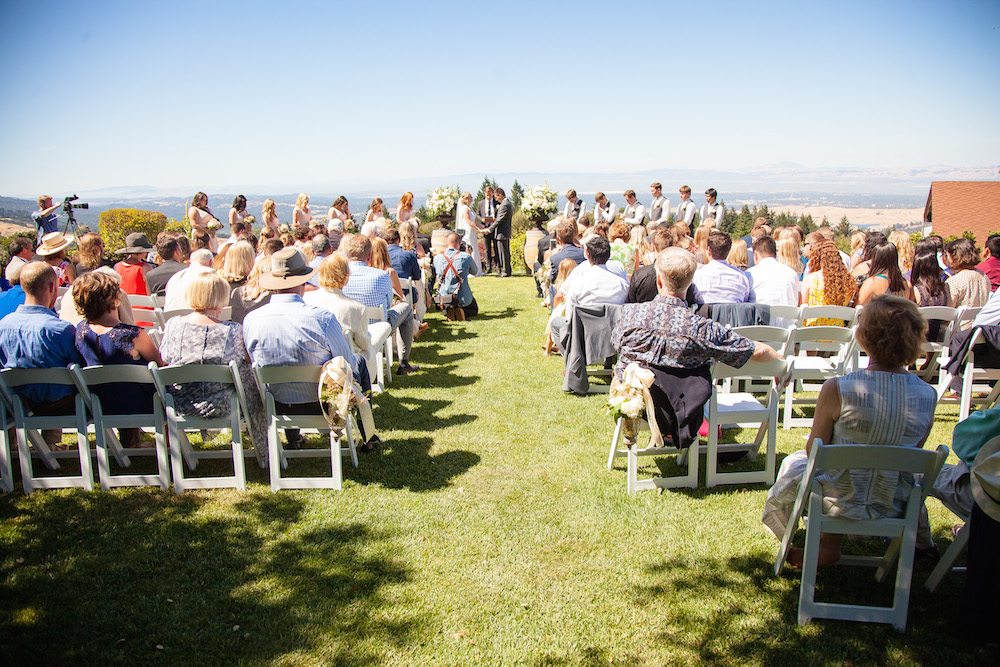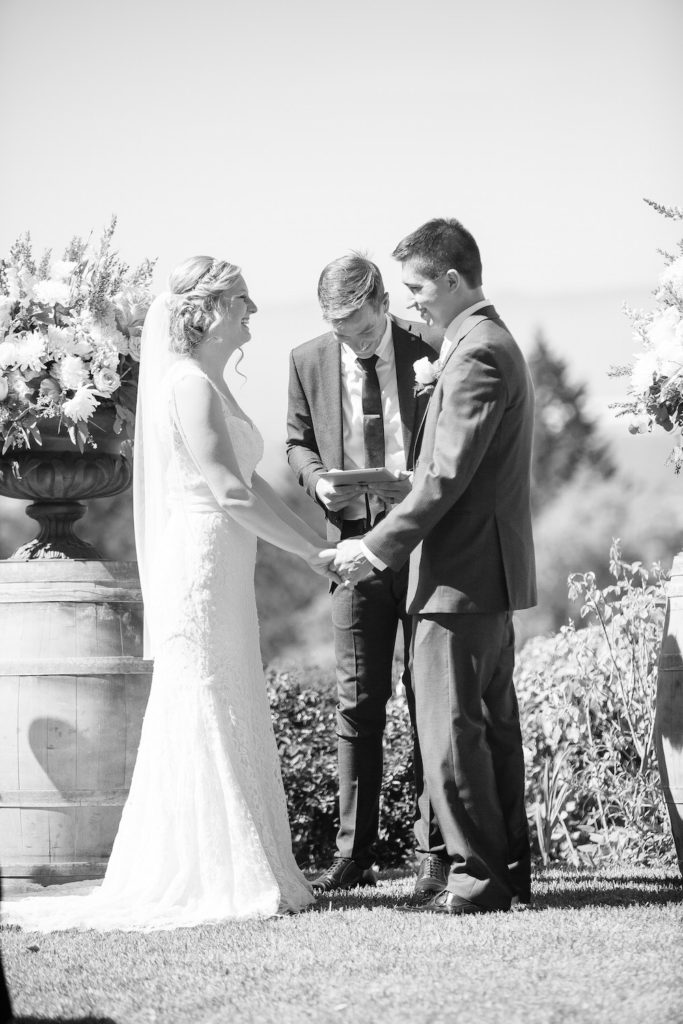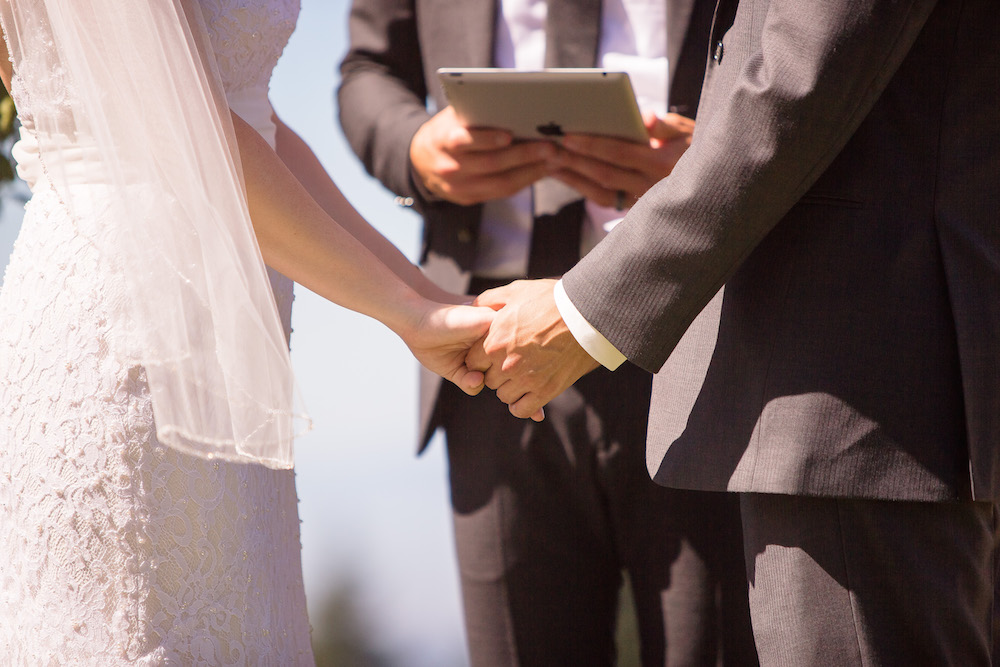 "You may now kiss your bride!"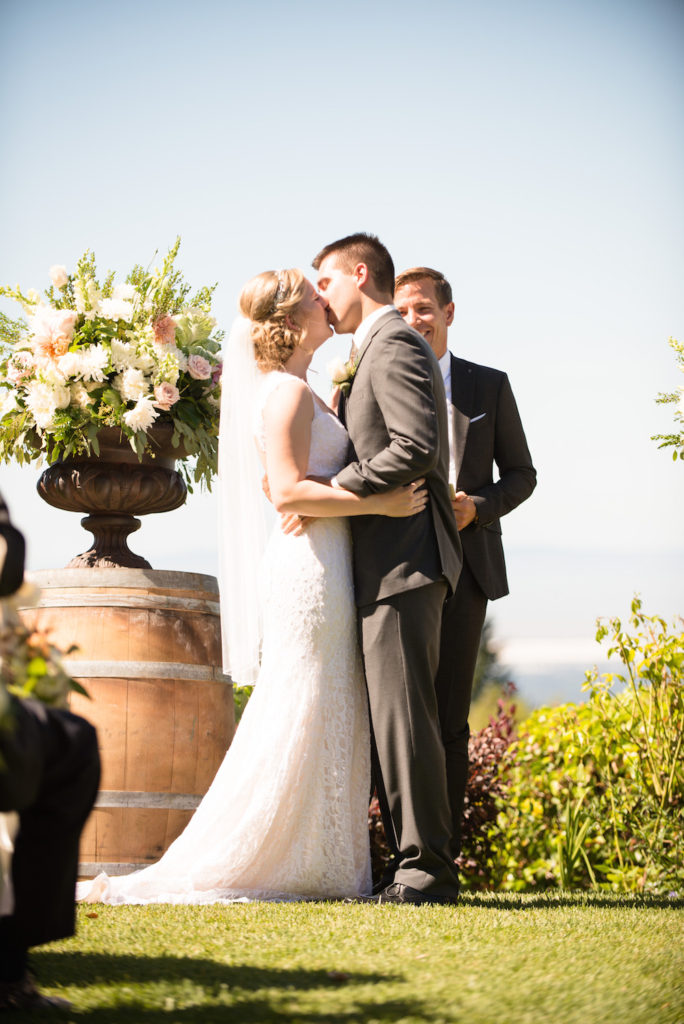 Official wedding photo of the new "Mr. and Mrs.":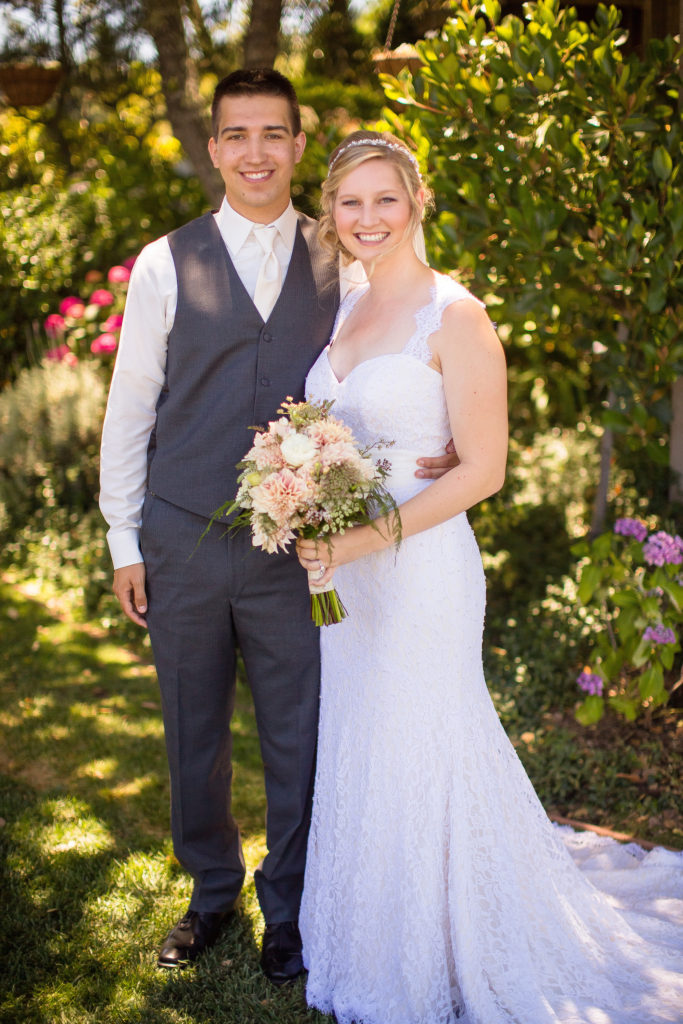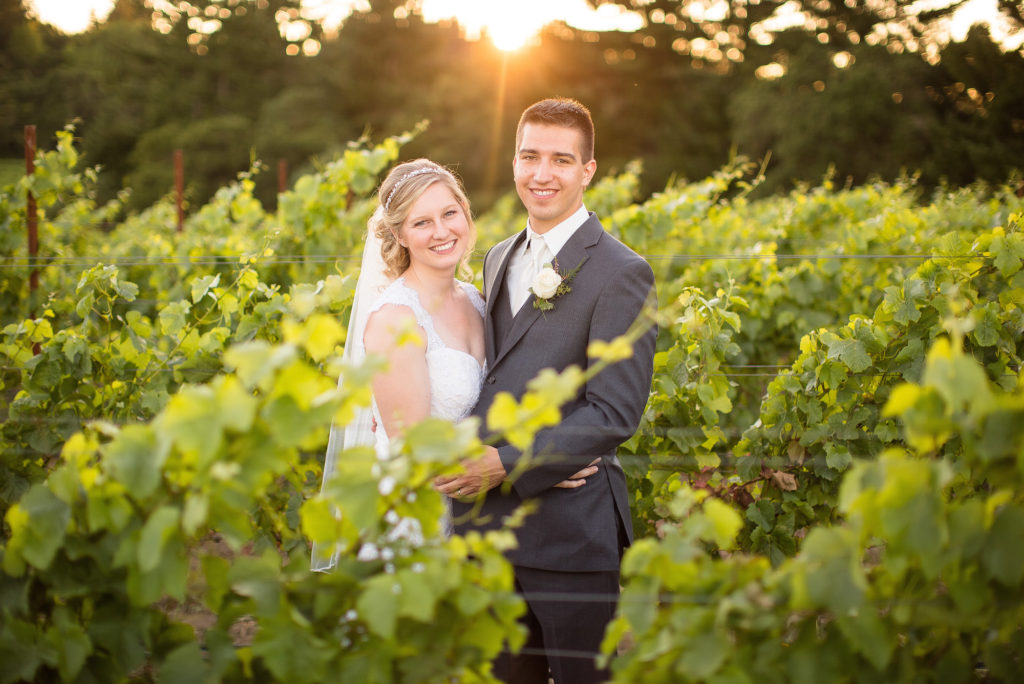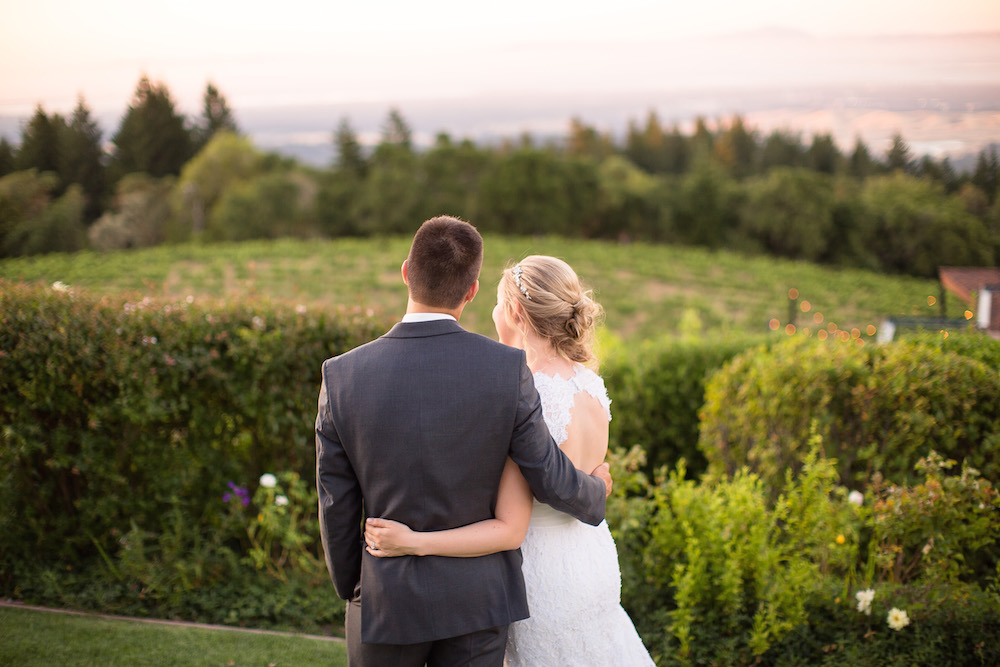 Meanwhile, the venue staff, catering staff of La Bocca Fina catering and my tireless Senior Coordinator Kelsey had beautifully set up everything for cocktails and dinner. In accordance with the winery setting, wine corks did duty as escort card holders: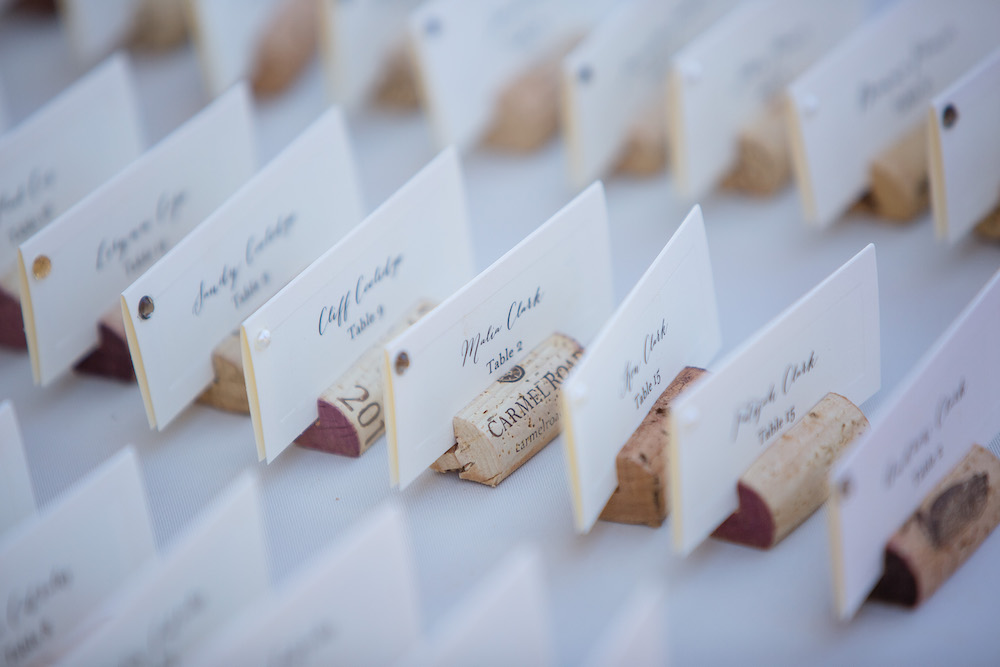 and the dining tables in the open-air pavilion were set with gorgeous centerpieces by Bloomsters.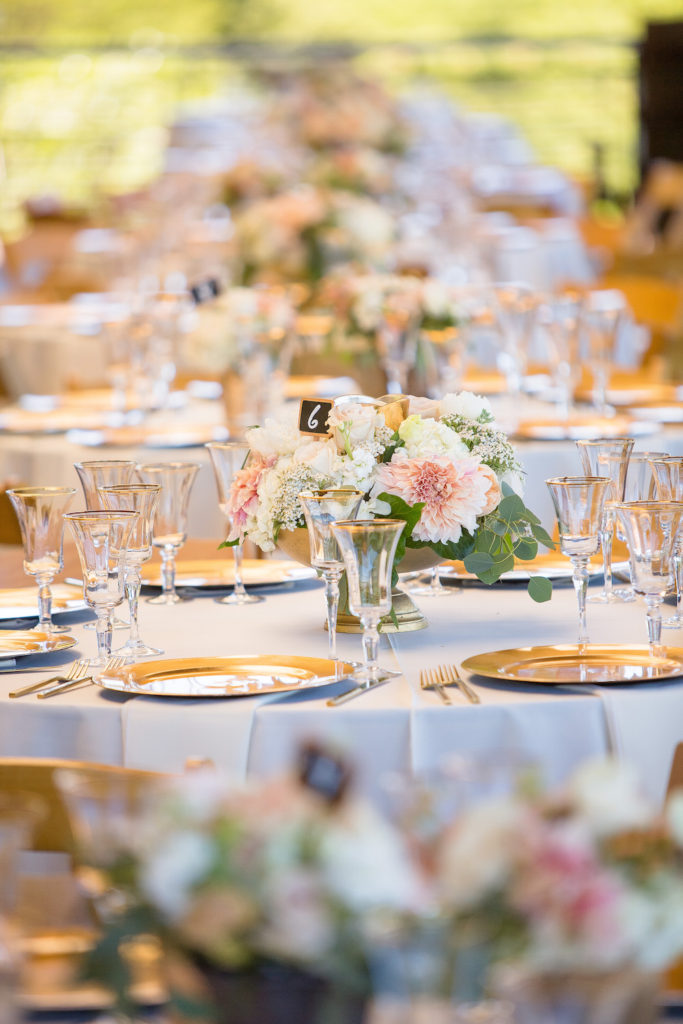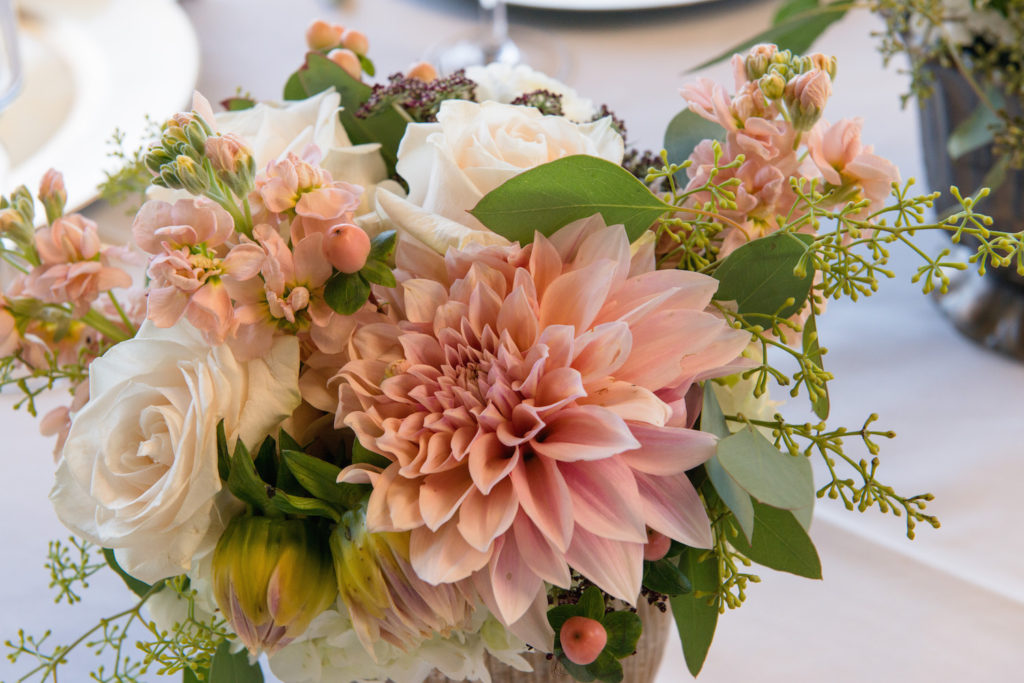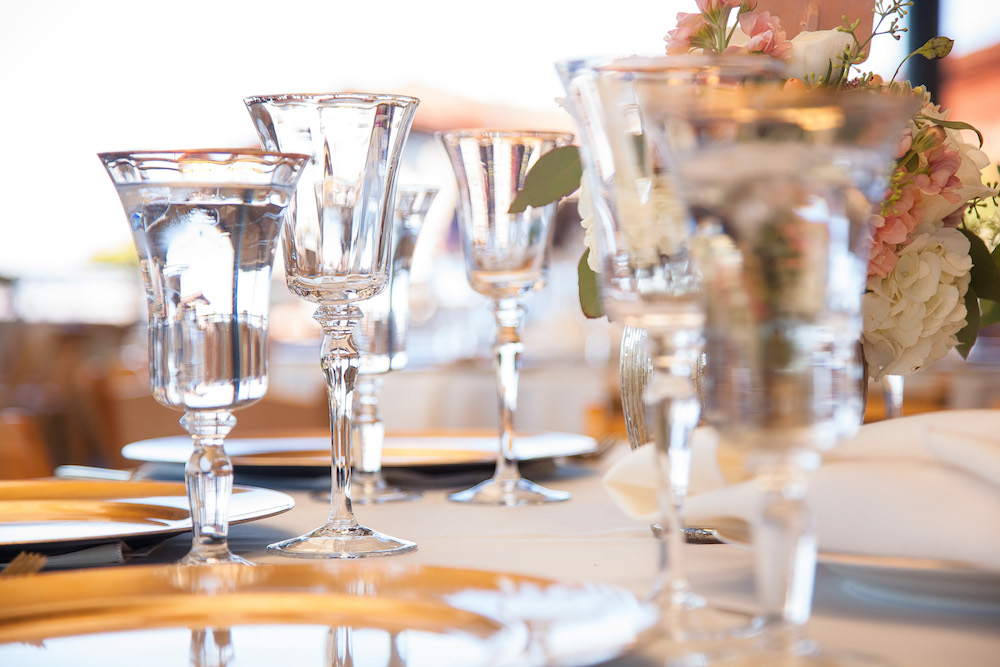 Dinner was presided over by the newlyweds at their Sweetheart Table: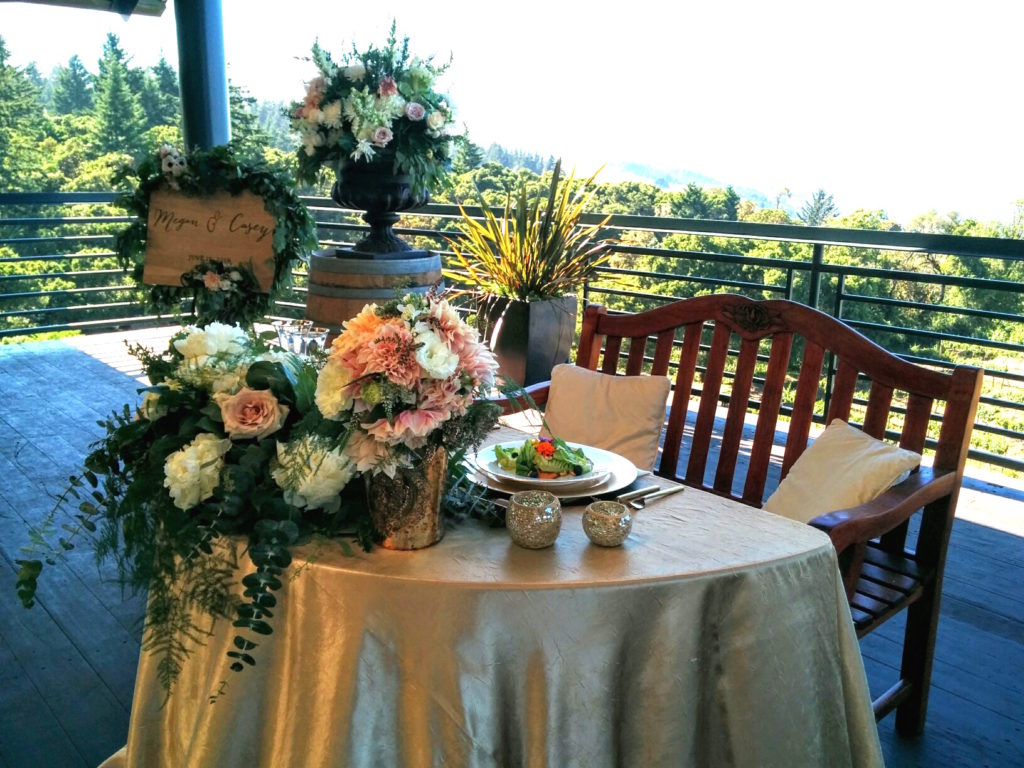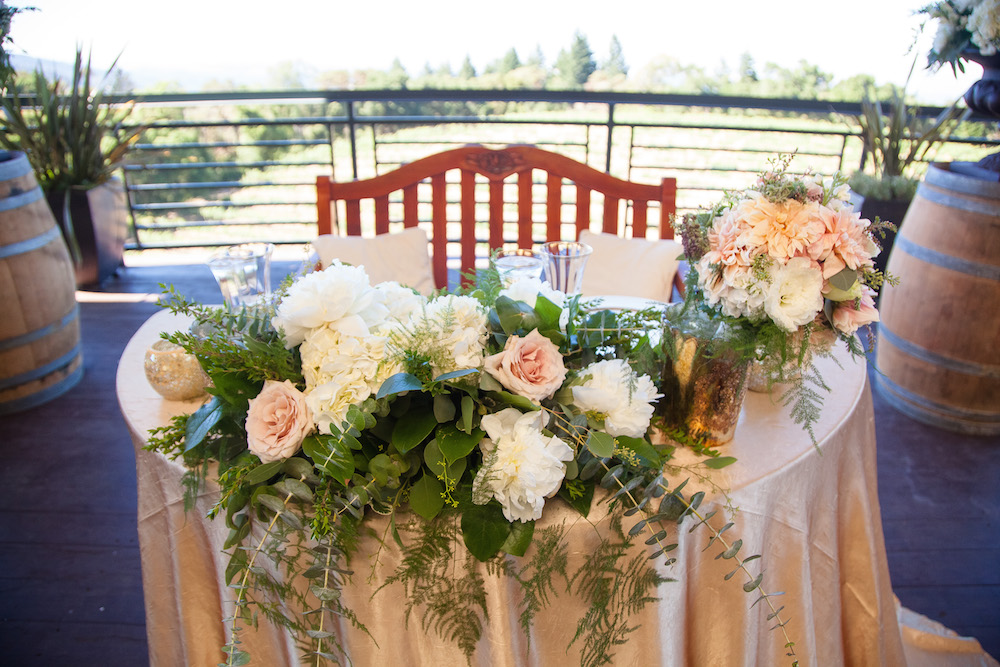 … while guests feasted on a fresh farm-to-table dinner from gold-accented plates, flatware and glassware.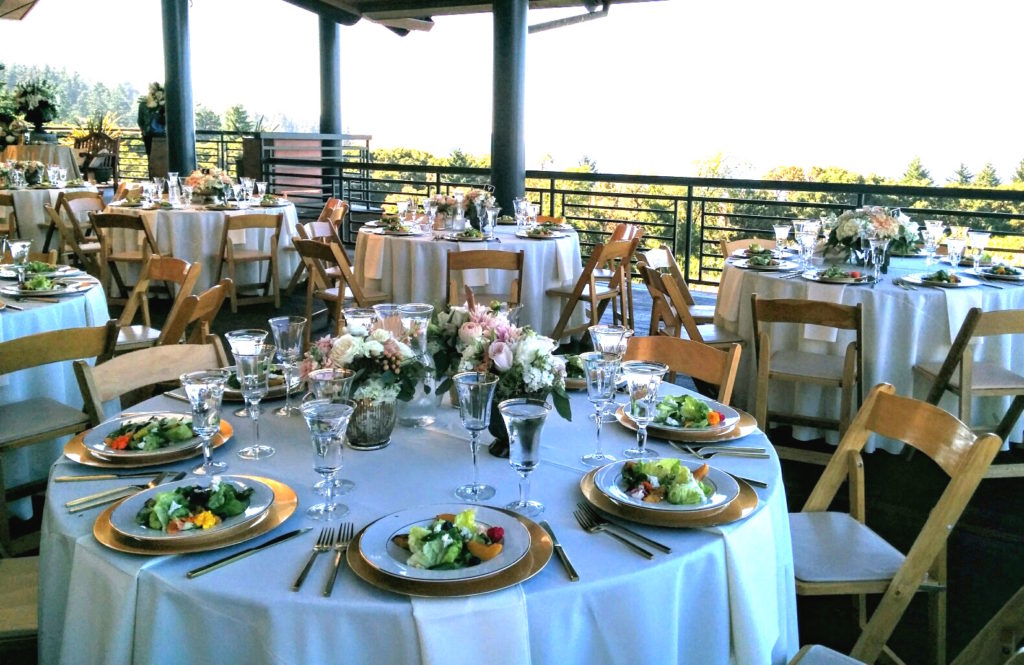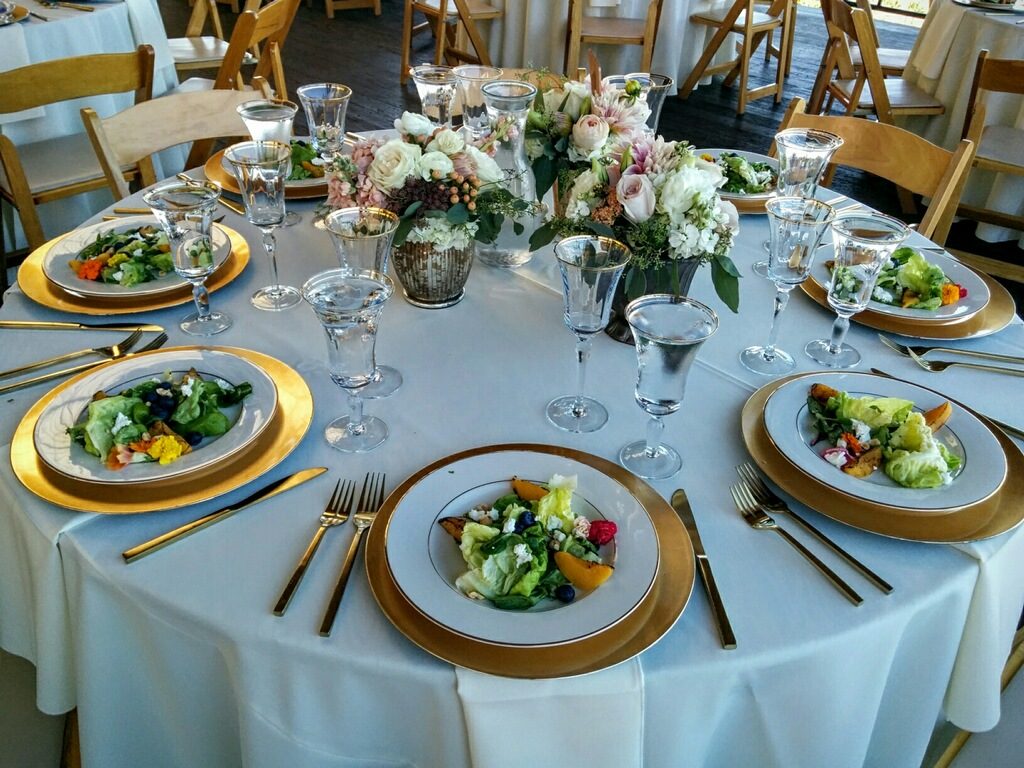 Photographer Nathan Worden snuck the couple away for Sunset photos: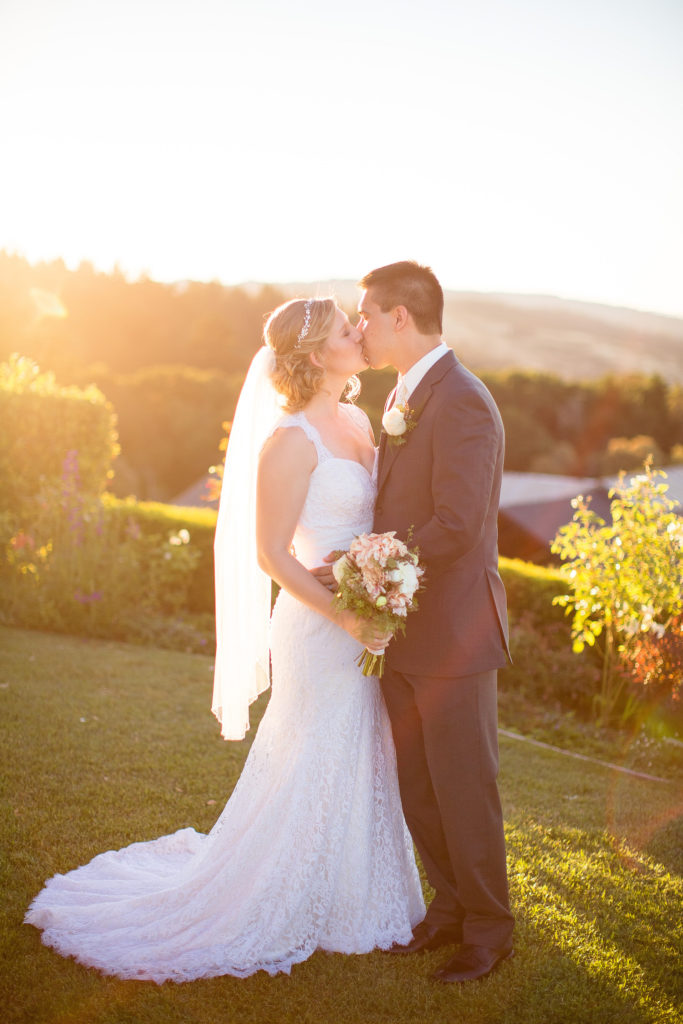 Entertainment was provided by Big Fun Diskjockeys and Night Owl Photo Booth.
Here, Megan and Casey share their First Dance as a married couple: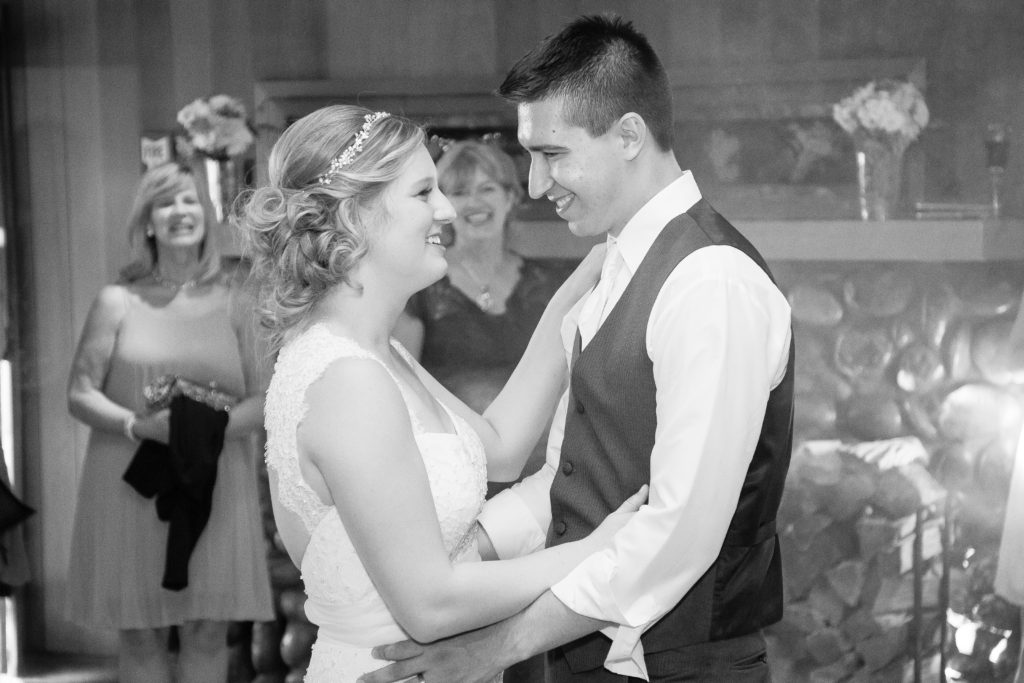 … followed by a wild dance party: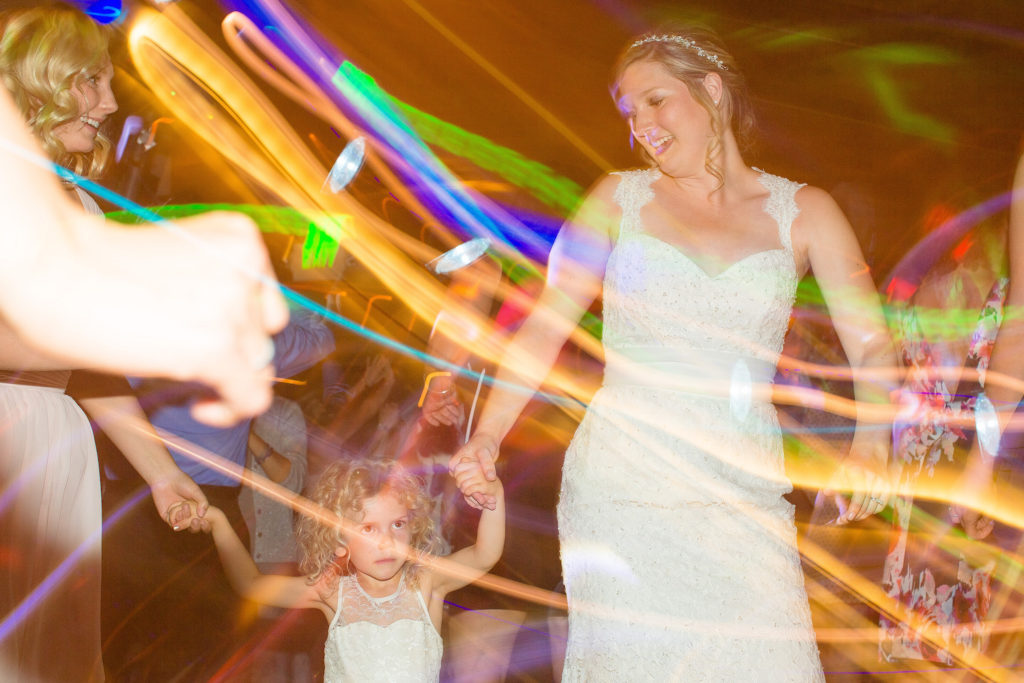 Photographer Nathan Worden and Owl and Tree Videography captured all those precious moments.
When dusk fell, the scenery turned downright magical…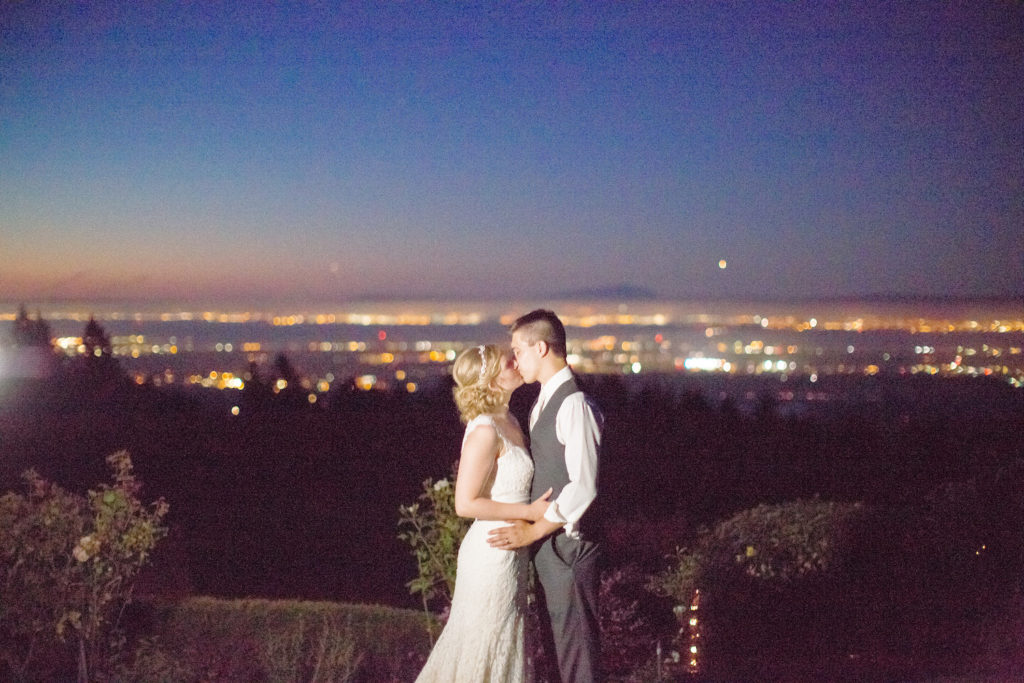 … and the newlyweds were sent off to their married bliss with a sparkler parade!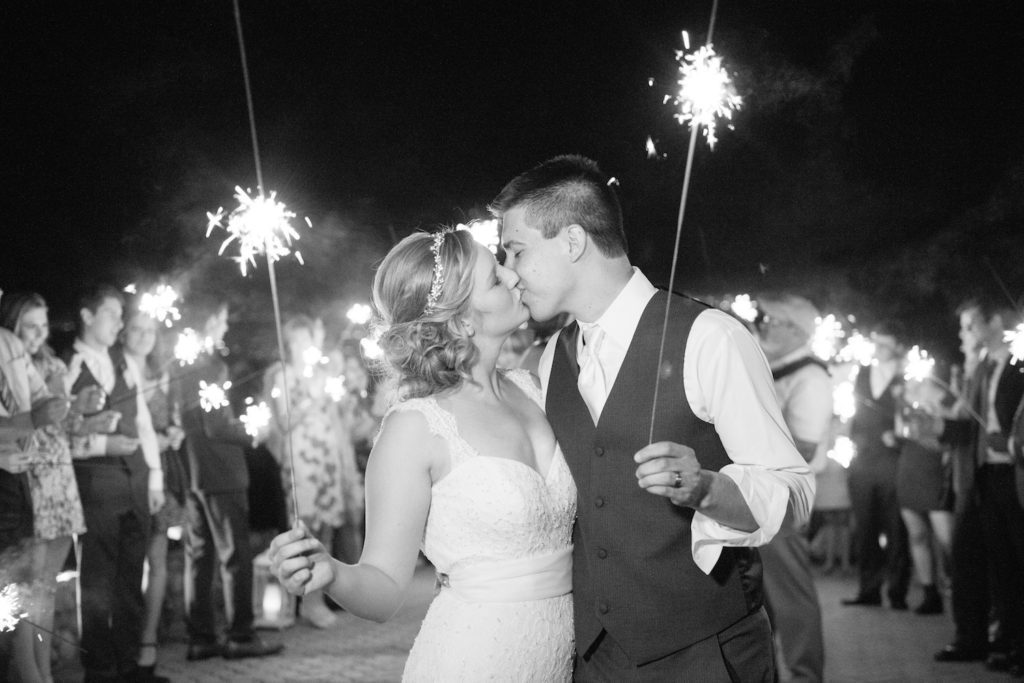 To Megan and Casey – our very best wishes for a long and happy marriage!

<! DL 06/02/12: Added html code for Pinterest Pin It button (appears at the end of each post) > <! DL 06/02/12: Added padding style modifier to the Pinterest html code to align the Pit It button on the page > <! DL 06/02/12: deactivated code by adding two ! in the a and img code lines >