As we all know, planning a wedding involves myriad details – one of them being signage. While having nice signage is certainly not as essential as, say, feeding one's guests (I freely admit that!!), I still feel that custom signage can add that special touch to any celebration that makes it stand out, makes it personal and memorable.
Whenever I am designing an event, I am trying to tie the whole decor scheme together, and that sometimes involves the creation of custom signage – which is huge fun for me!
Here are some examples…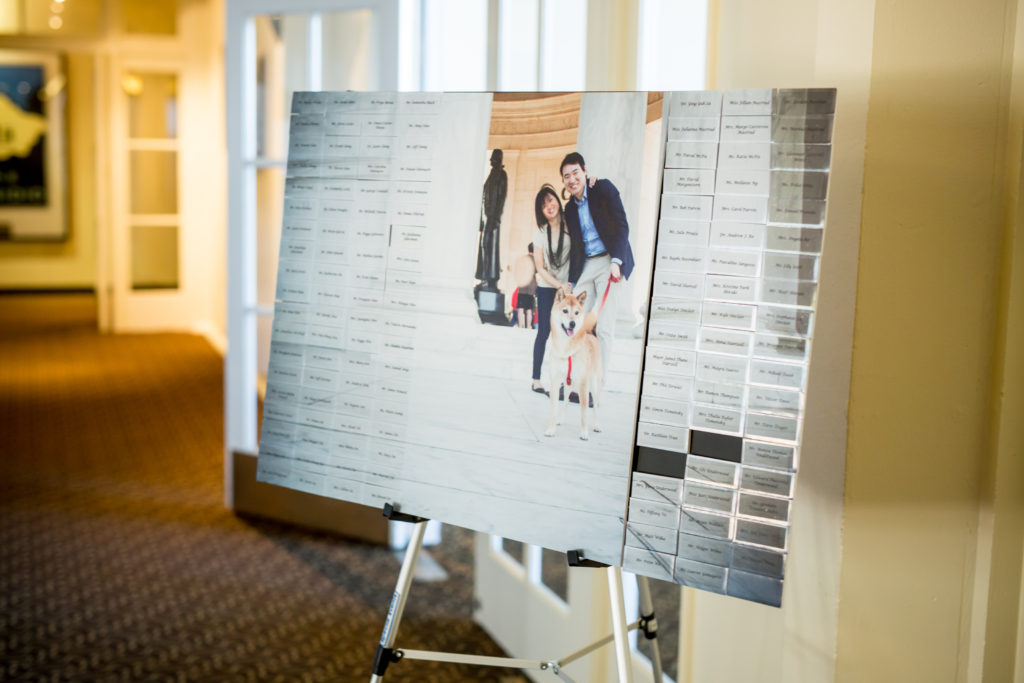 Table assignment board for a dog-loving couple
This couple is proud parents to a cute Shiba Inu whom they could not bring to their destination wedding. To include him in the festivities, I designed an escort "card" board from a family photo of bride, groom and their fur baby on the steps of the Capitol. The photo was enlarged to poster size and printed on a foamboard; cut into the appropriate number of name cards and reassembled on a stable backing. The individual pieces were inscribed with the names and table assignments of the guests and affixed to the backing with removable stickers. That way, every guest was taking a little piece of the happy family to their seat!
Welcome sign and table numbers with sweet memories of home
For a couple born and raised in the southern part of China, I incorporated artistic motifs of their hometowns into my design for their Welcome sign and for their table numbers – all twelve showing a different motif.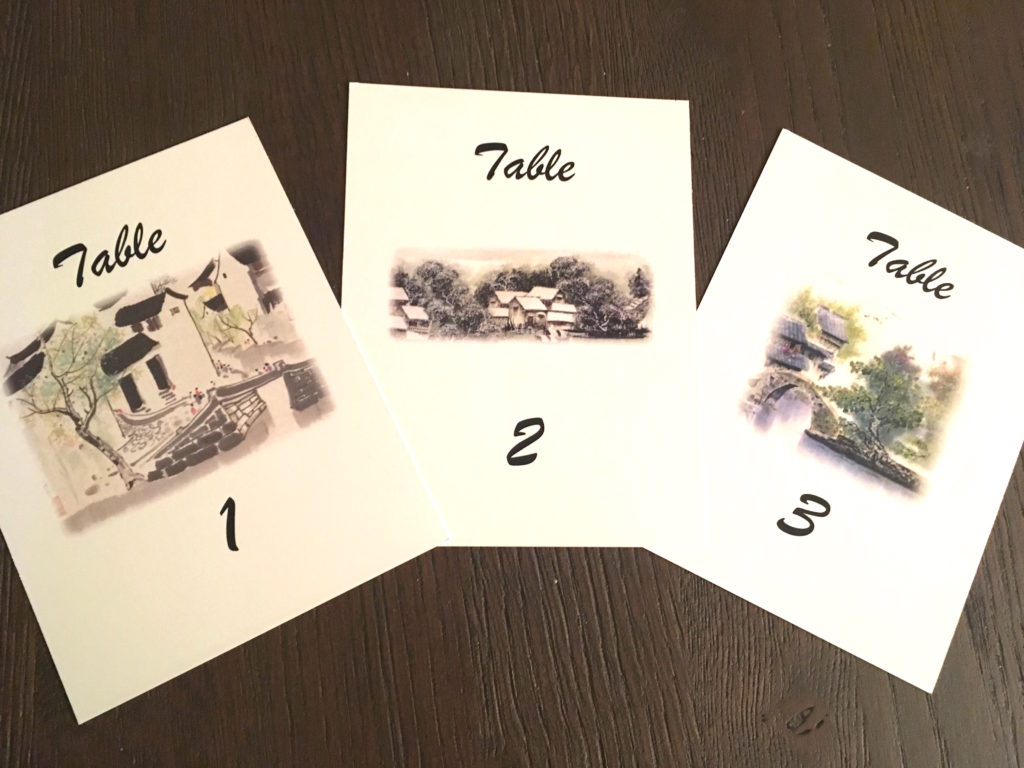 Whimsy, charm and elegance in ice blue and silver
This recent couple had chosen a venue with a gorgeous setting in the Great Outdoors for their summer nuptials, and an elegant design scheme of ice blue and silver for their celebration. How to bring it all together? I created an escort card board (to secure the escort cards the bride had chosen and handwritten from flying away in the breeze) with a silver frame and charming bird and flower motifs in shades of pale blue.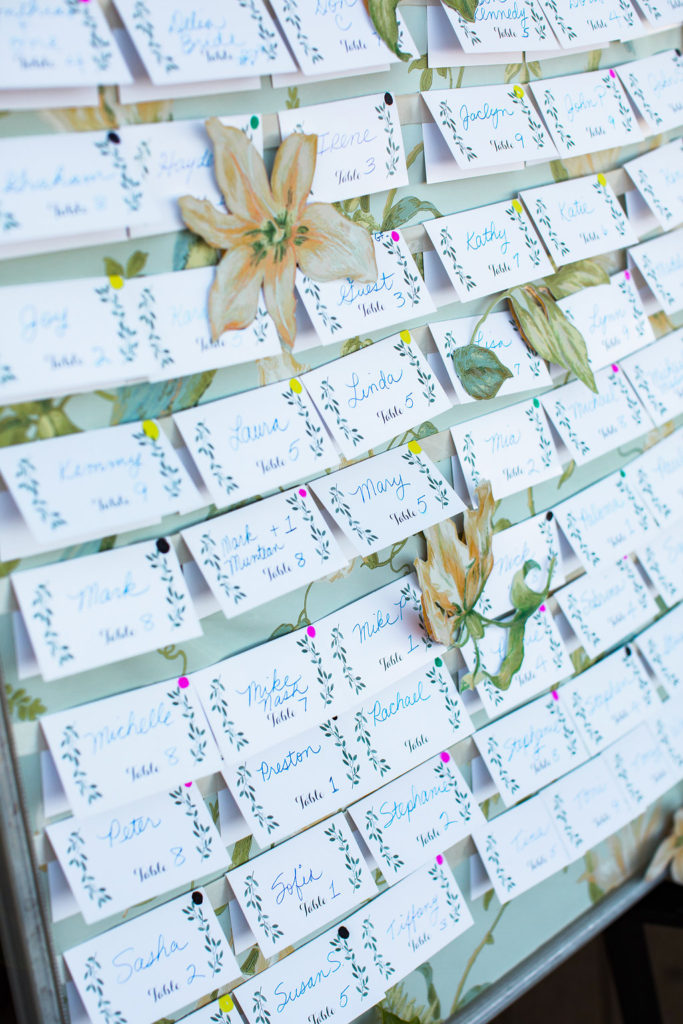 Hand-painted cutouts of birds and flowers adorned the complete board, and as guests were taking away their individual escort cards, a backdrop of more vintage birds and flowers on light blue was revealed.
Chalkboards – from simple to elaborate
For rustic and rustic/elegant outdoor weddings, chalkboard signs are still en vogue.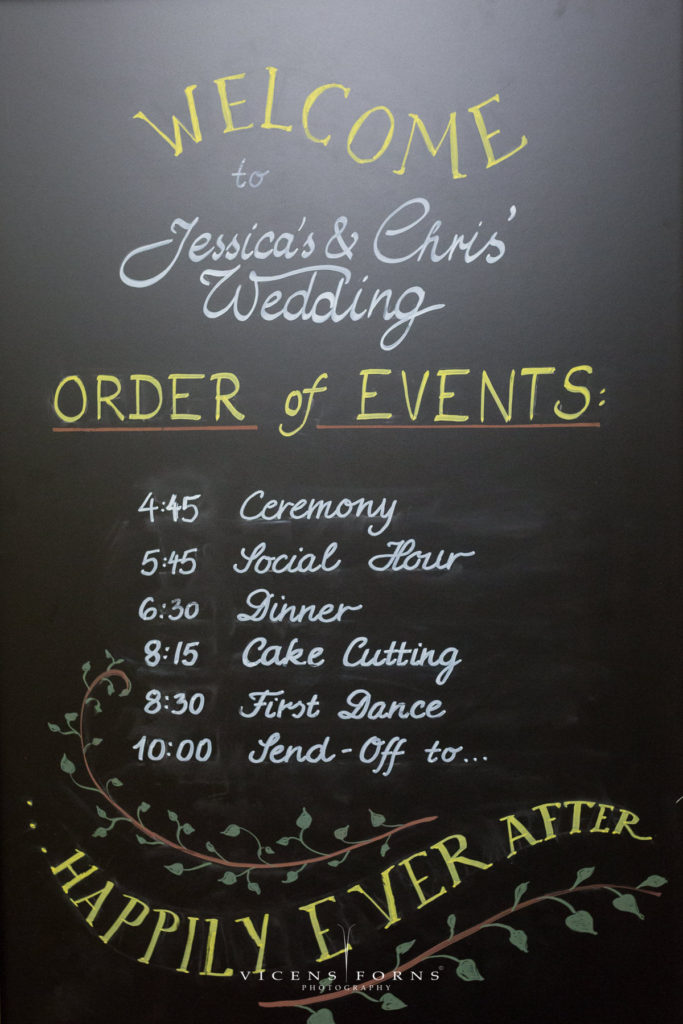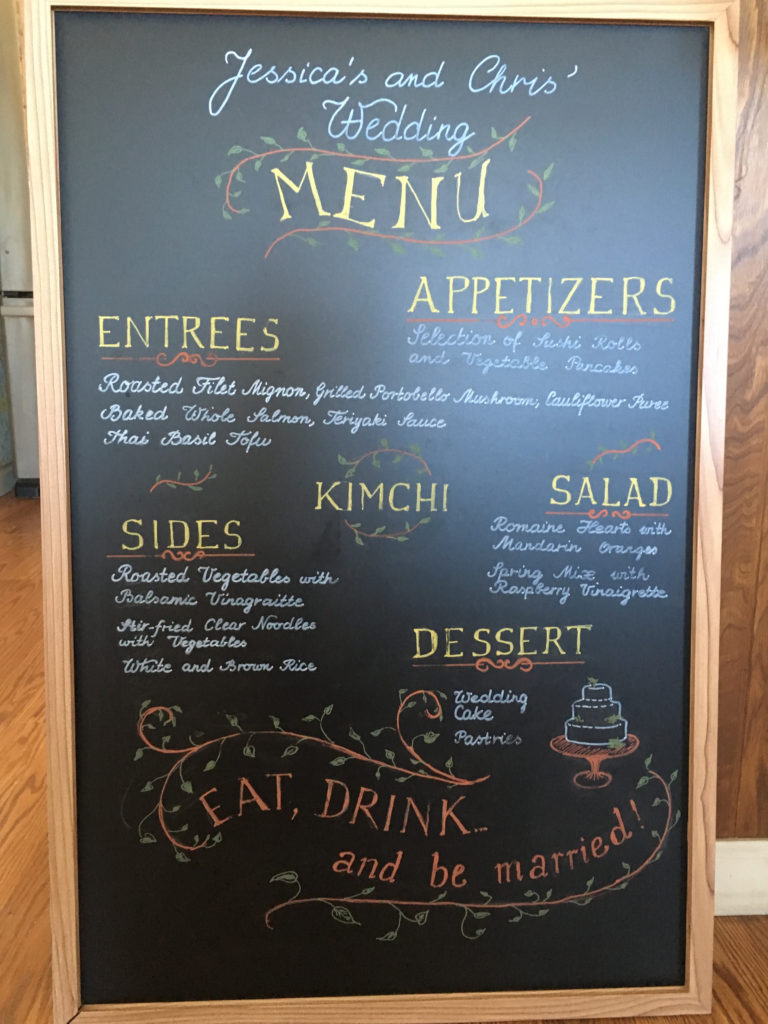 Chalkboards can also be quite elaborate – I created the next ones for a summer wedding with a "Vintage French Country" theme in light French Blue, complete with distressed white wooden frames.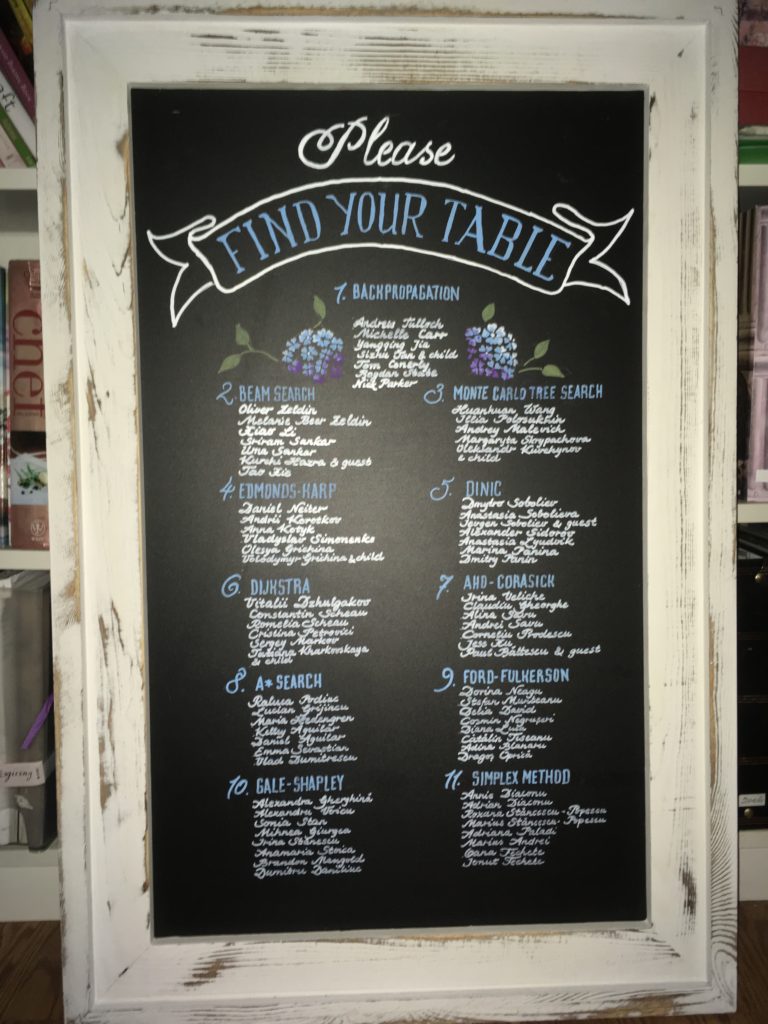 Looking closely, you'll notice that the tables in the table assignment board above have strange names – these are actually the names of famous algorithms. This bride and groom were not only francophiles, but also math nerds with a great sense of humor!
And here are the table numbers to go with the board: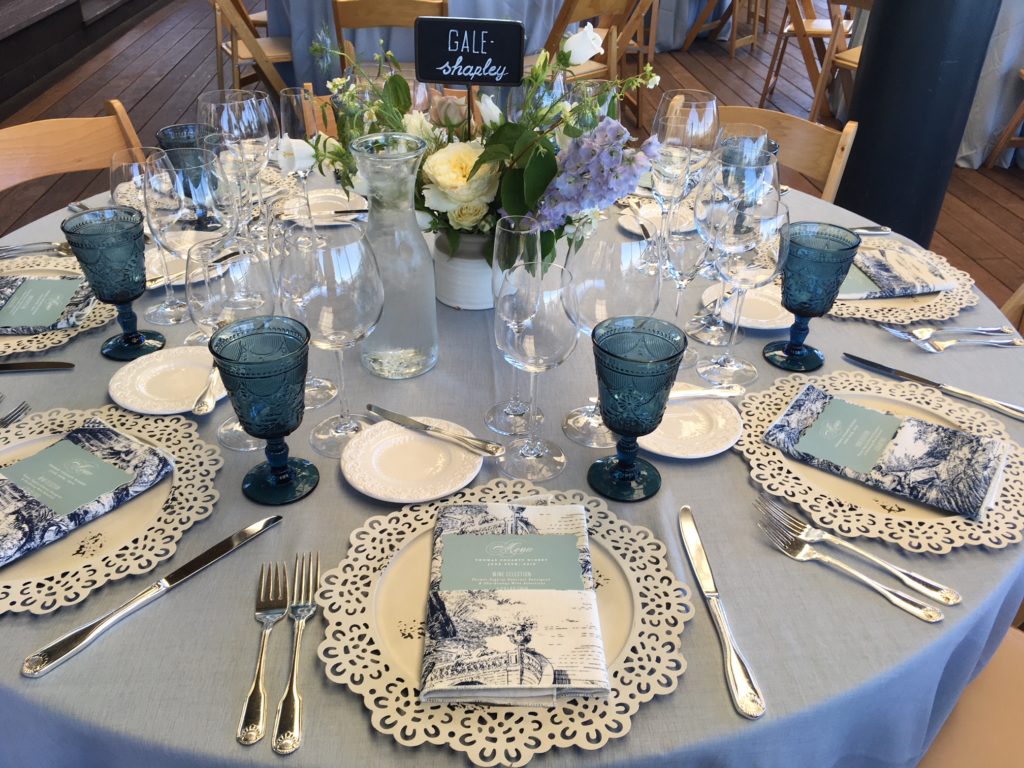 I hope you are now inspired and ready for your own, unique custom signs! Let me know… can't wait for the next challenge!

<! DL 06/02/12: Added html code for Pinterest Pin It button (appears at the end of each post) > <! DL 06/02/12: Added padding style modifier to the Pinterest html code to align the Pit It button on the page > <! DL 06/02/12: deactivated code by adding two ! in the a and img code lines >