Jean, Mike and their dog Pepper are inseparable. So when Jean and Mike were planning to get married, OF COURSE they chose a dog-friendly venue, the beautiful Sylvan Lake Estate in the Wine Country, close to St. Helena.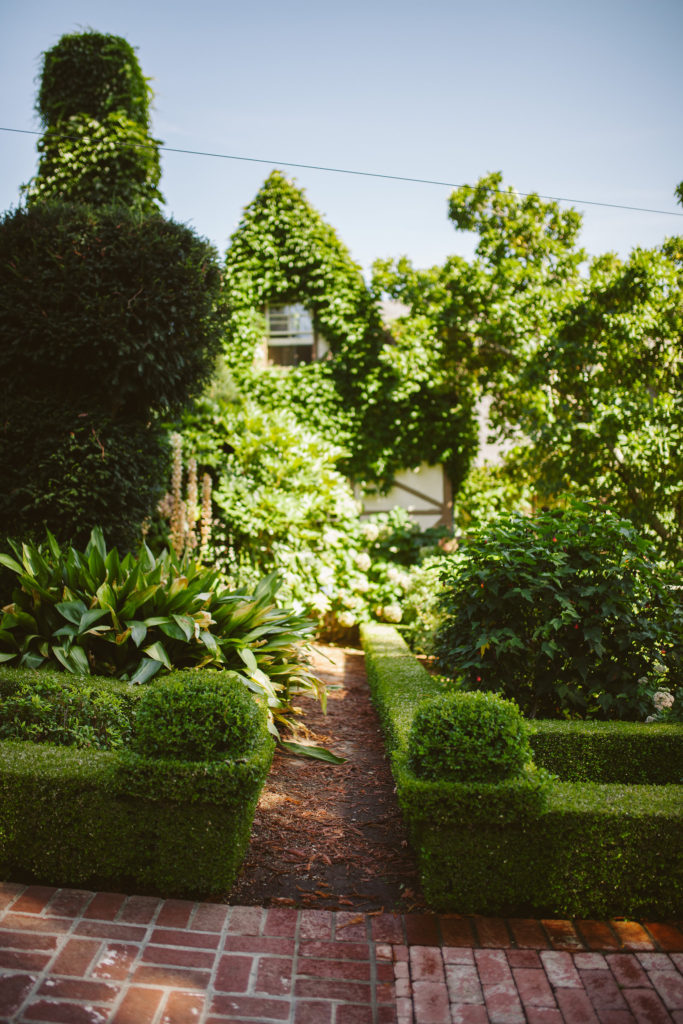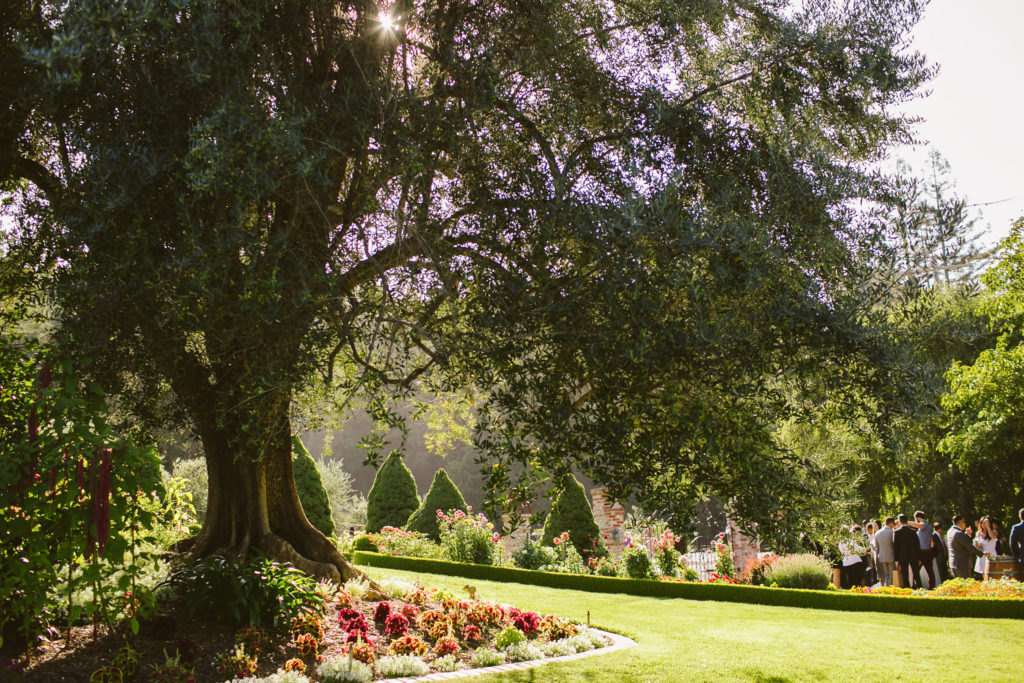 What's next? A dog-friendly wedding planner! Enter my company, A Day Like No Other, the only wedding planning company specializing in dog-friendly weddings in Northern California. With that in place, we were ready to jump right into planning, design development and decor sourcing, vendor booking and all the myriad details that go into a big wedding.
As it happens, life and the couple's demanding jobs interfered – planning got delayed – and things got pretty hectic toward the "home stretch!" But the effort was totally worth it. Look here how beautiful it all turned out!
Jean's and Mike's "home base" was Silverado Resort in Napa where the two were getting ready…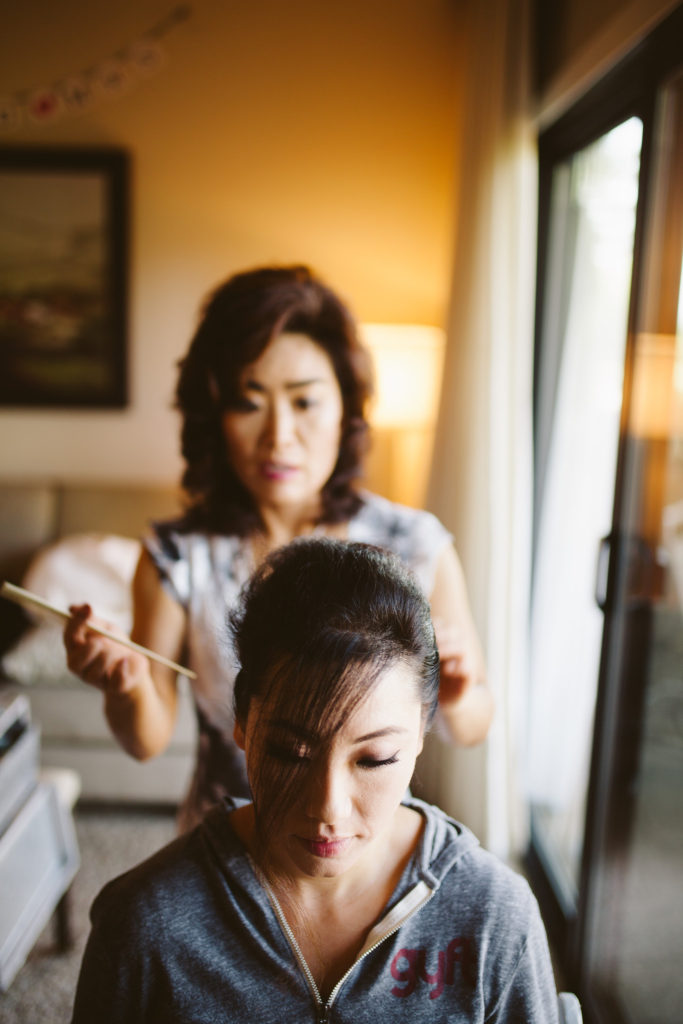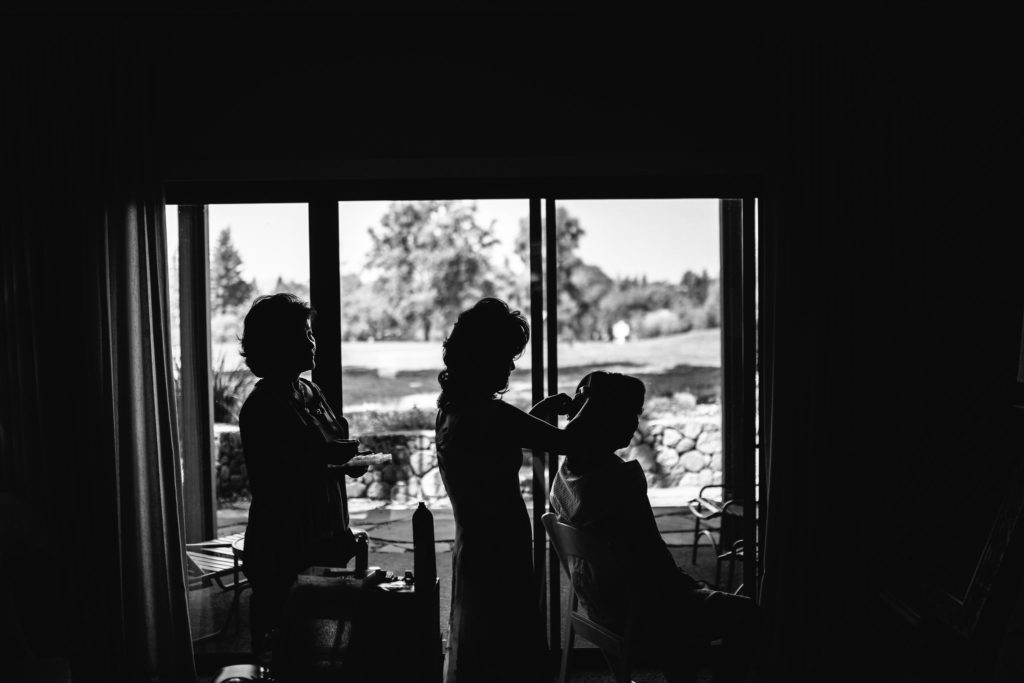 … and dressing up for the Great Day…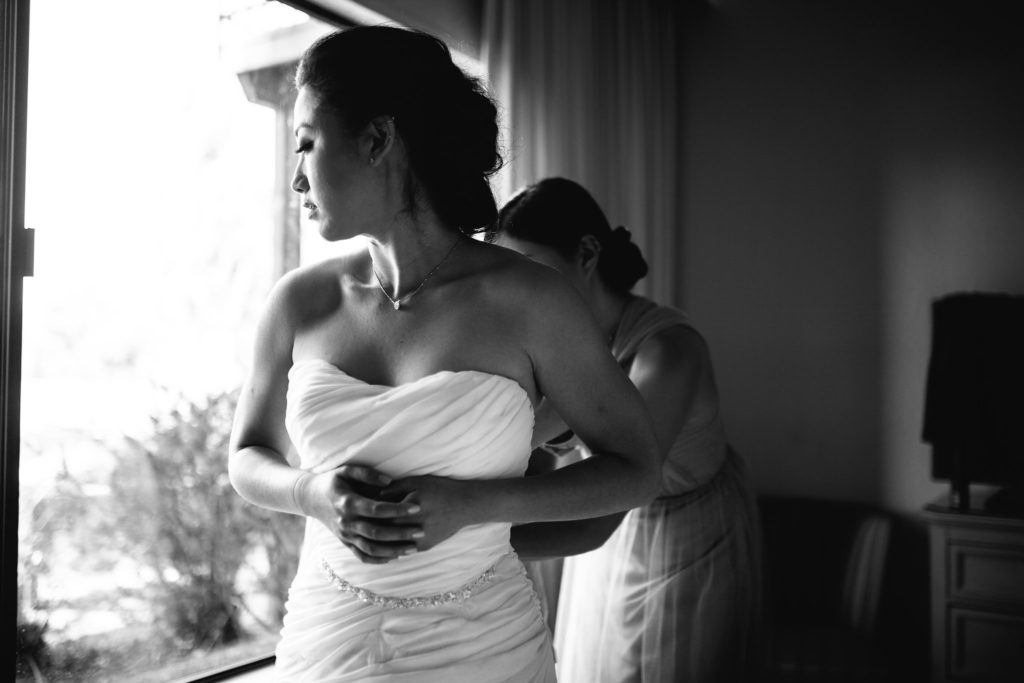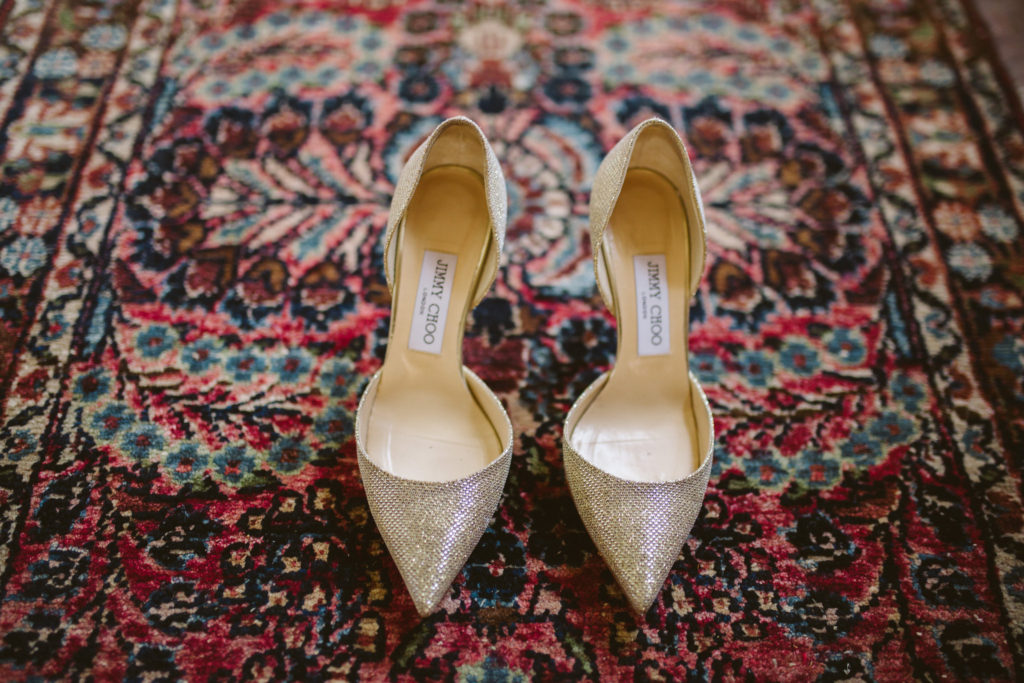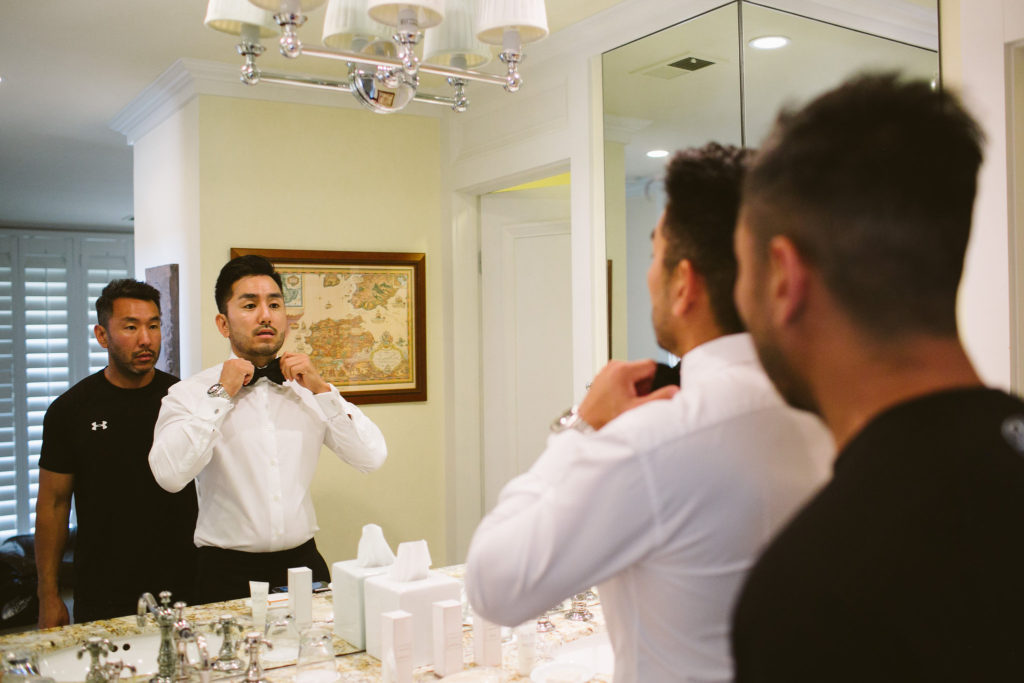 … with Pepper literally "underfoot!"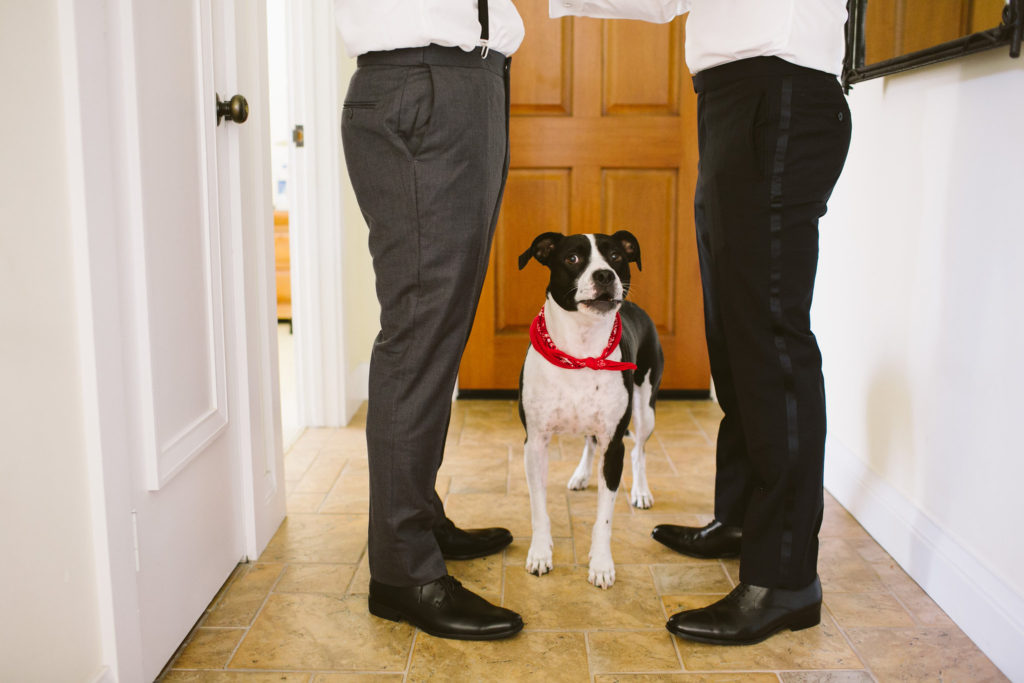 Soon enough, it was time for the much-anticipated "First Look"…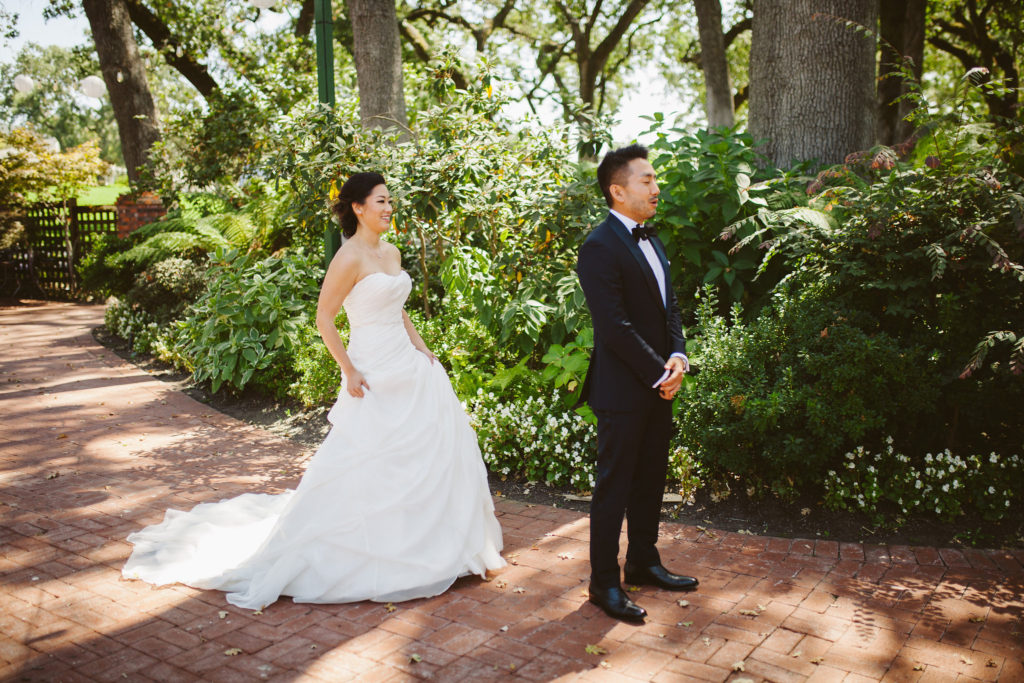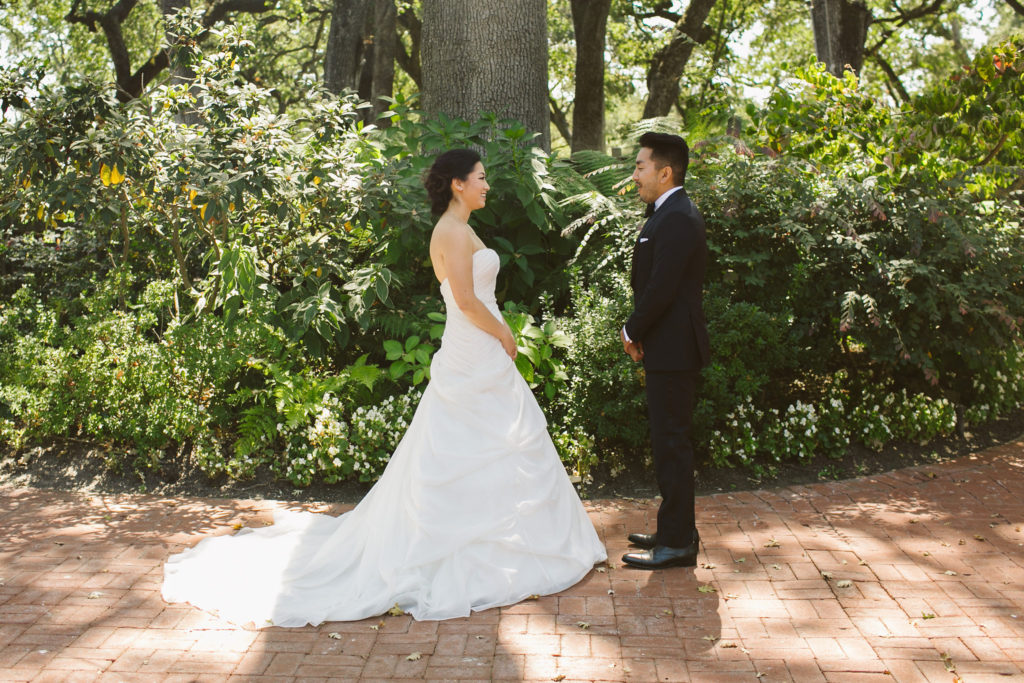 … and then for lots and lots of photos by The Shalom Imaginative and video coverage by Usman Baporia.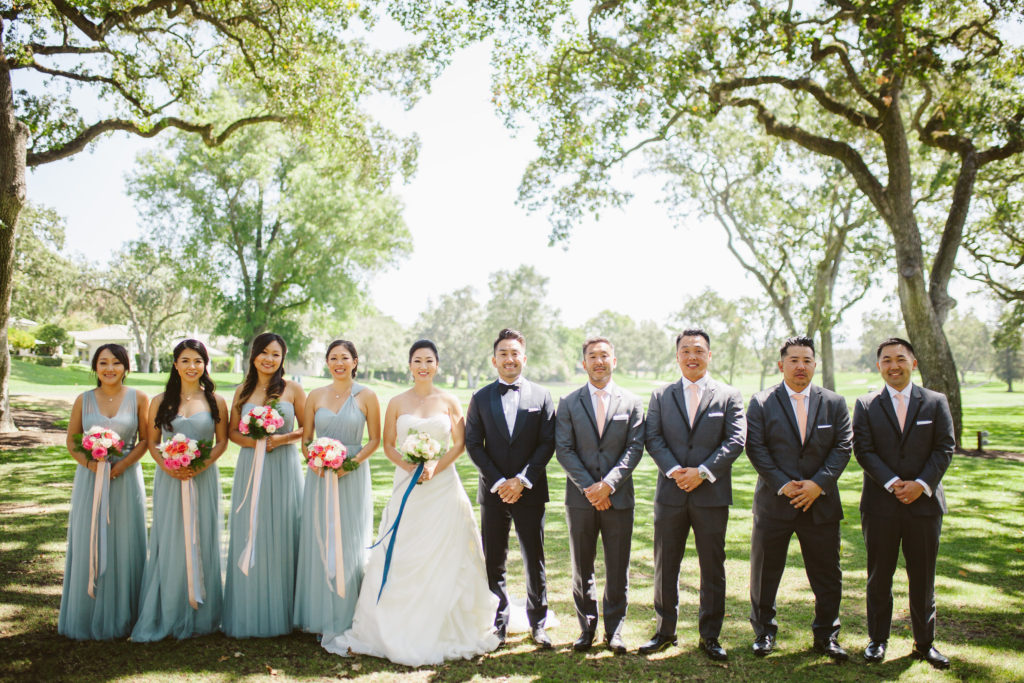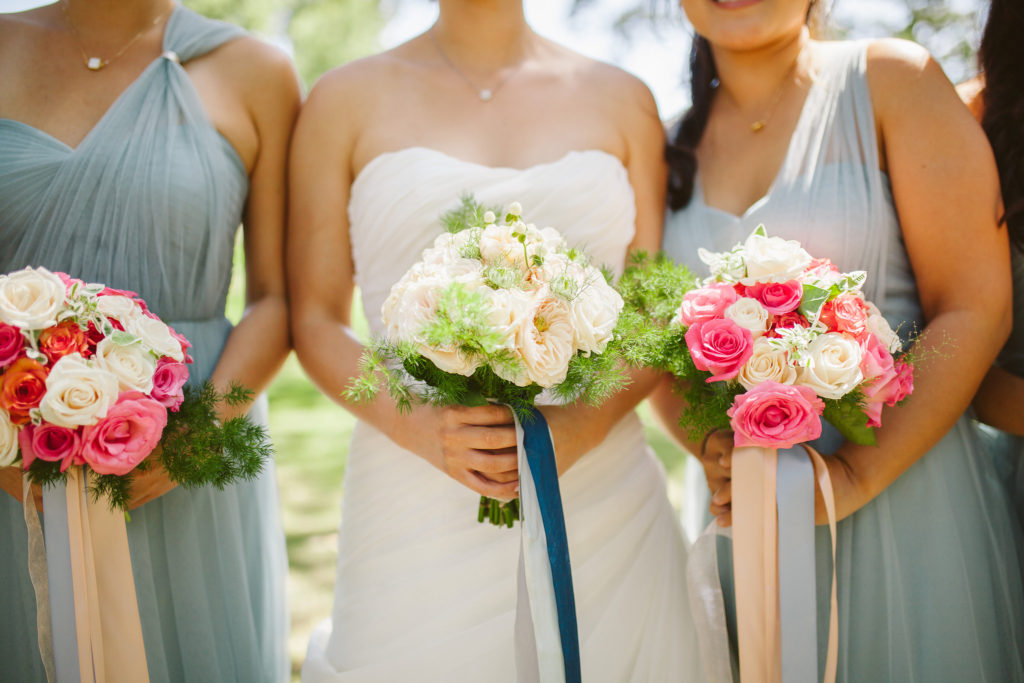 The pretty bouquets (and later on, ceremony and reception flowers) were a labor of love by family friends.
Meanwhile, preparations for the festivities to come were underway at Sylvan Lake Estate. An arch was decorated for the wedding ceremony…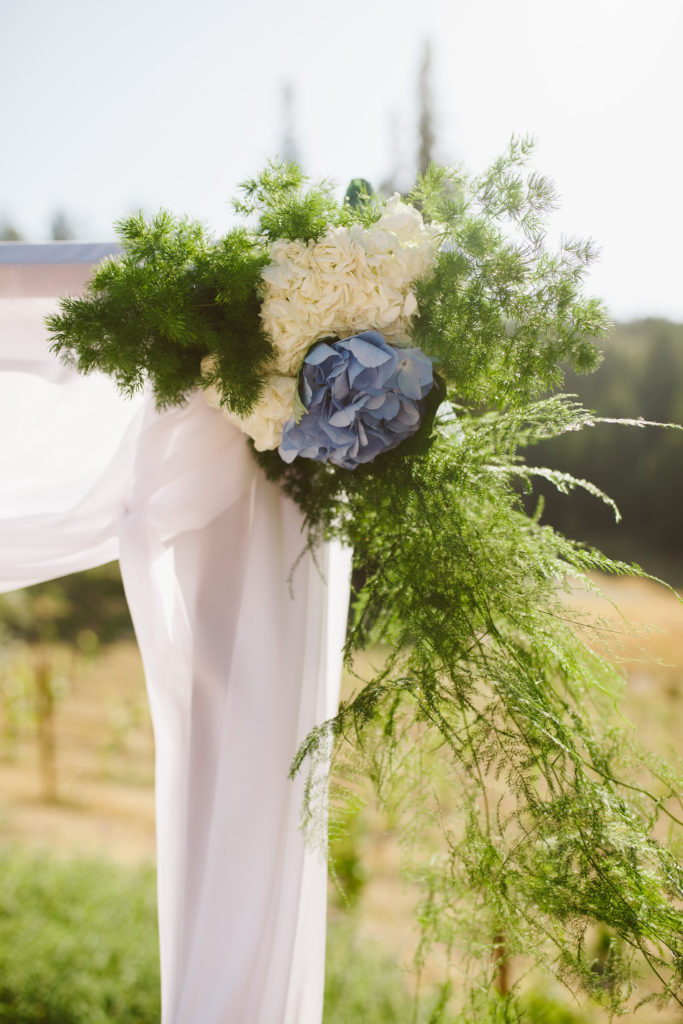 … signage and guestbook were installed…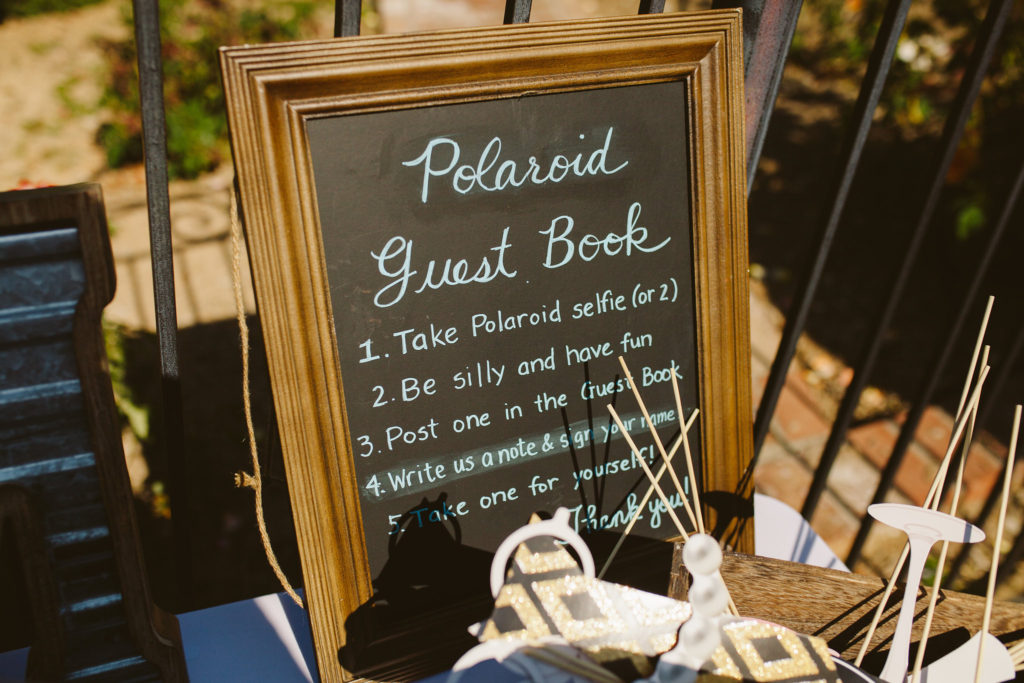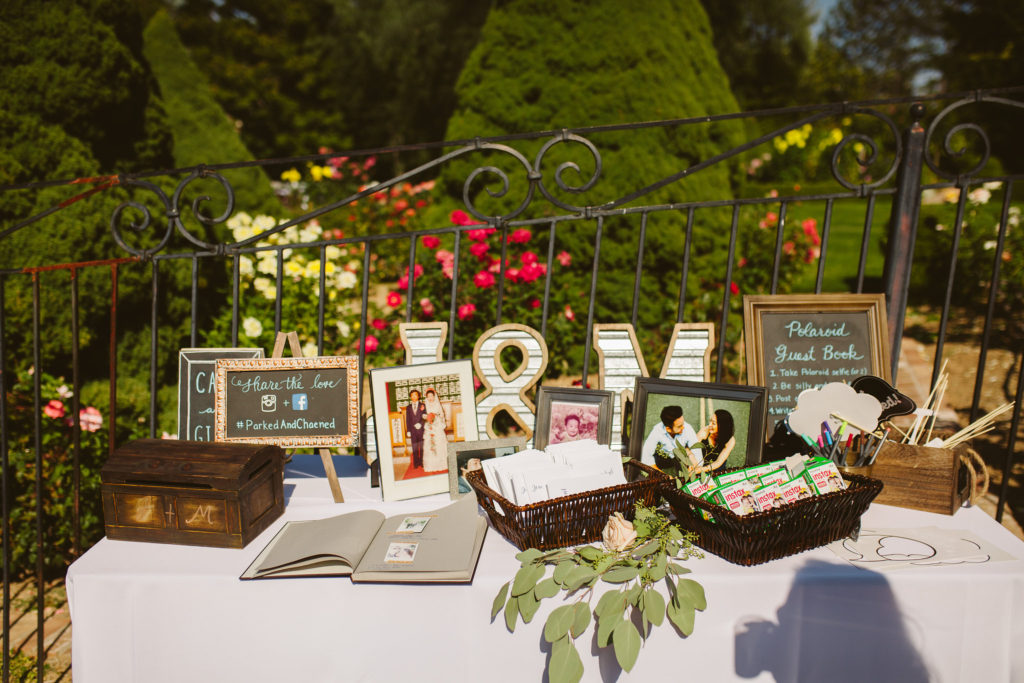 … Bekah Juencke and her team of Smokin' Yankee's BBQ Catering was cooking up a storm, Bartenders Unlimited set up the bars, and DJ Qzr installed the sound equipment while my assistant Kelsey, Pepper's "Doggie Mom for the Day," took Pepper on extended walks around the property.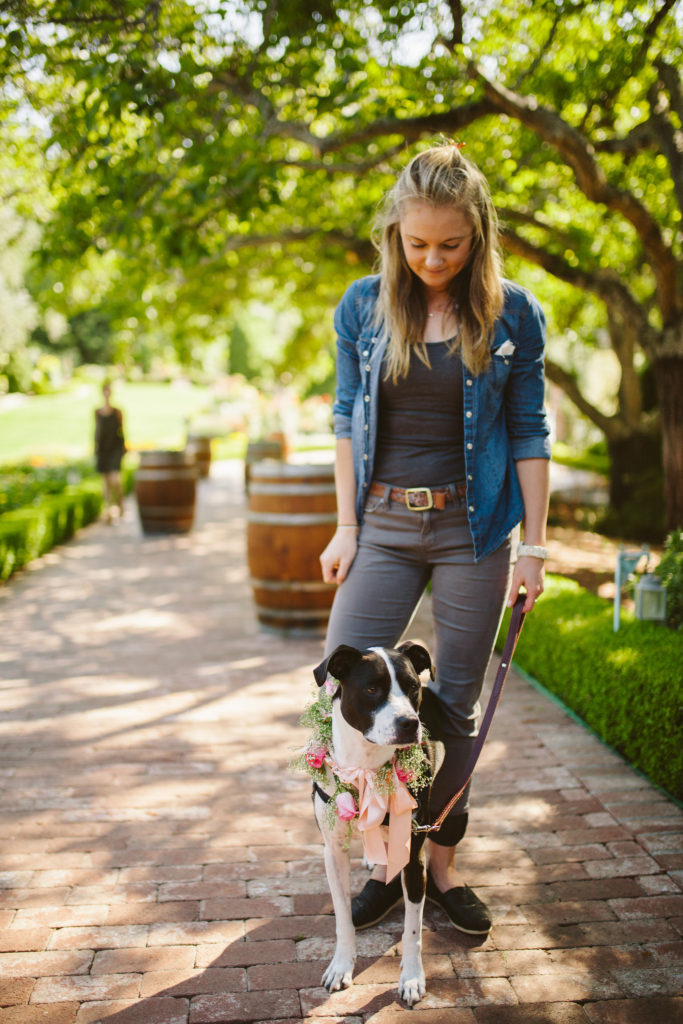 These two bonded immediately – we made sure that this was a fun day for Pepper as well! All the while, I had my hands full with arranging all the decor, coordinating vendor arrivals and deliveries, kitchen and table setup and and and… to get it all done before the guests were arriving.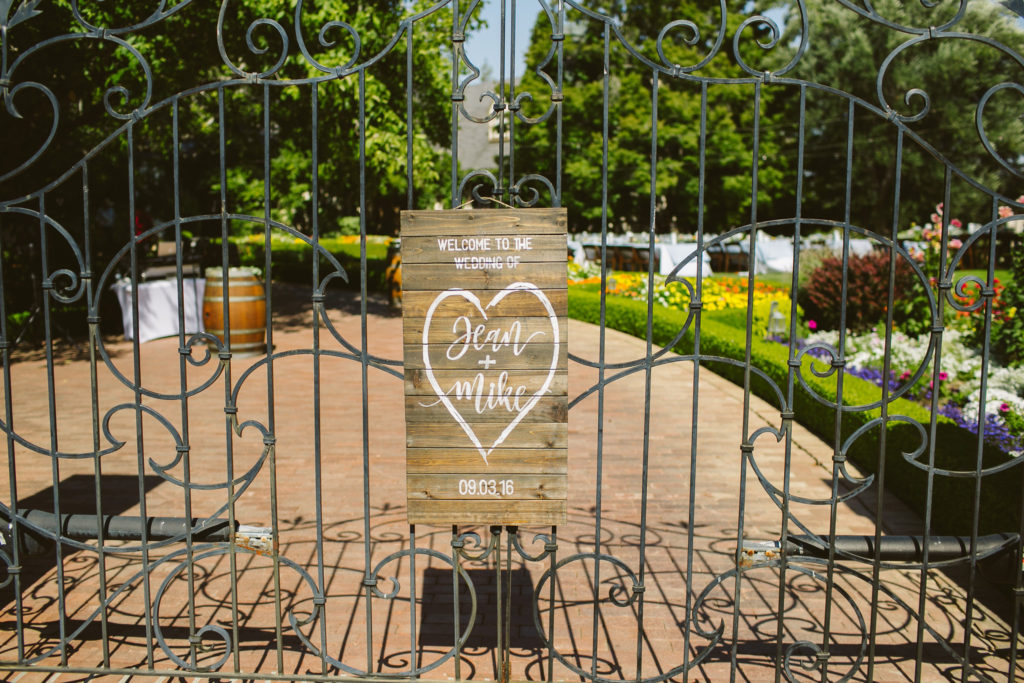 Time for the ceremony!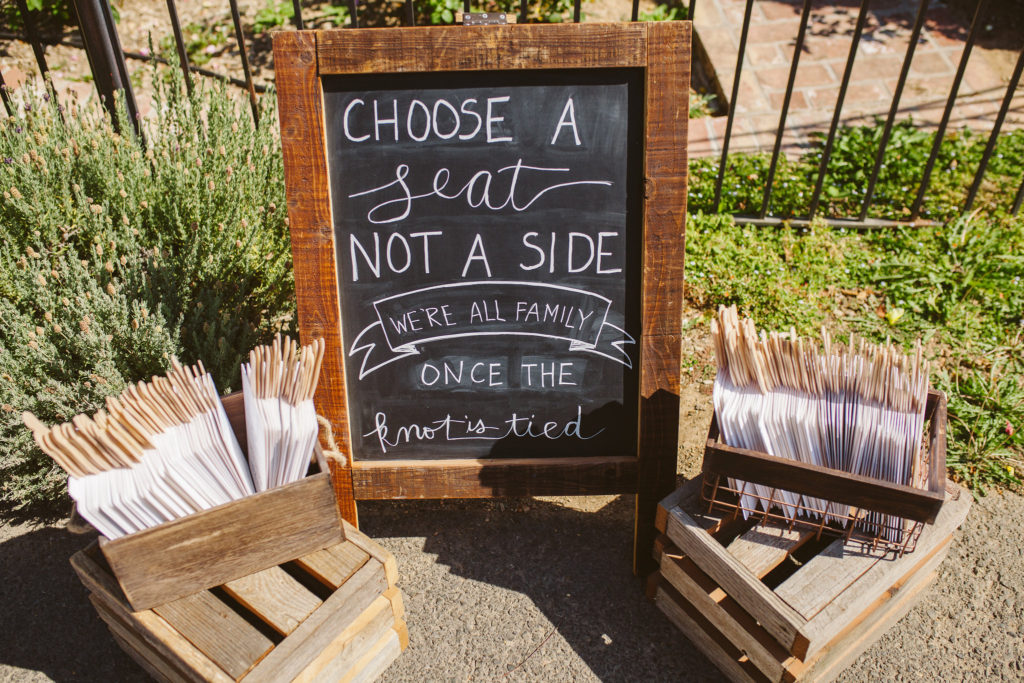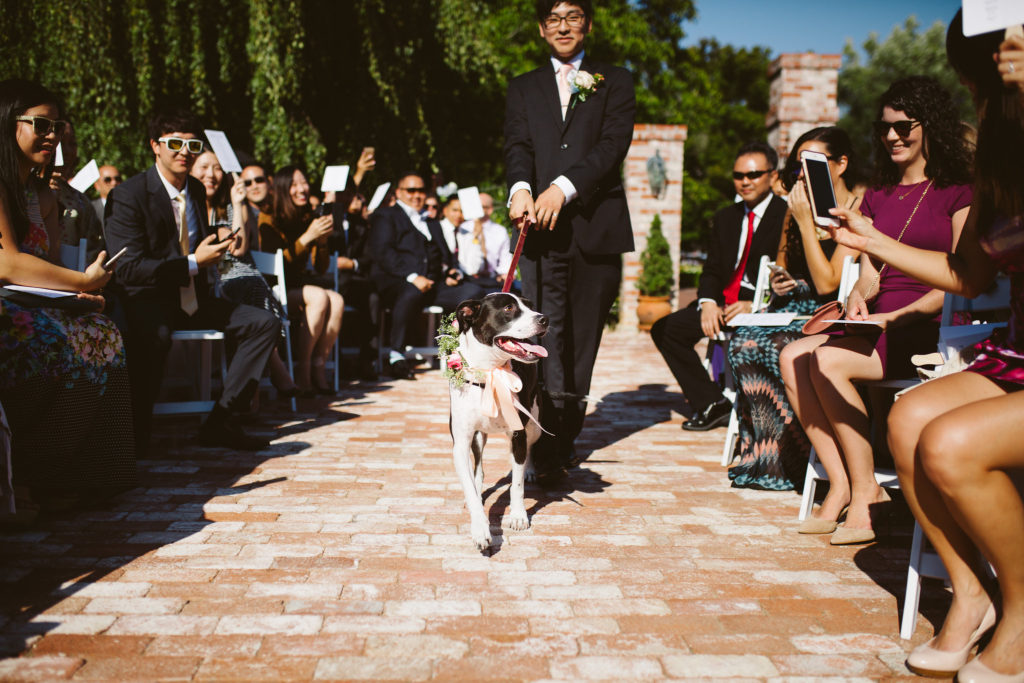 Here comes the flower girl…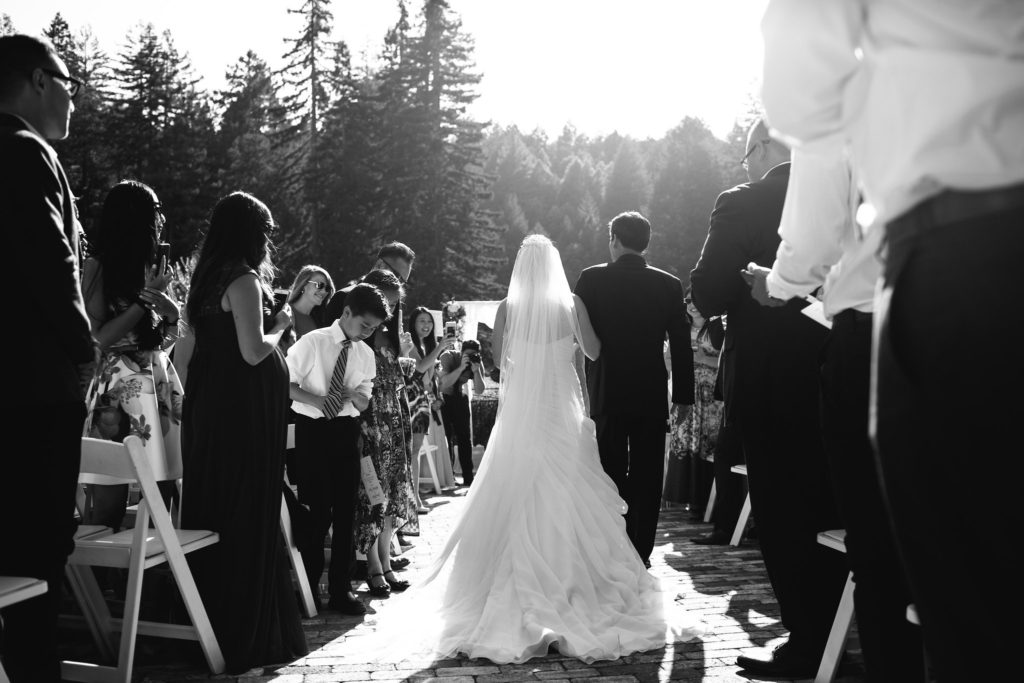 … followed by the bride.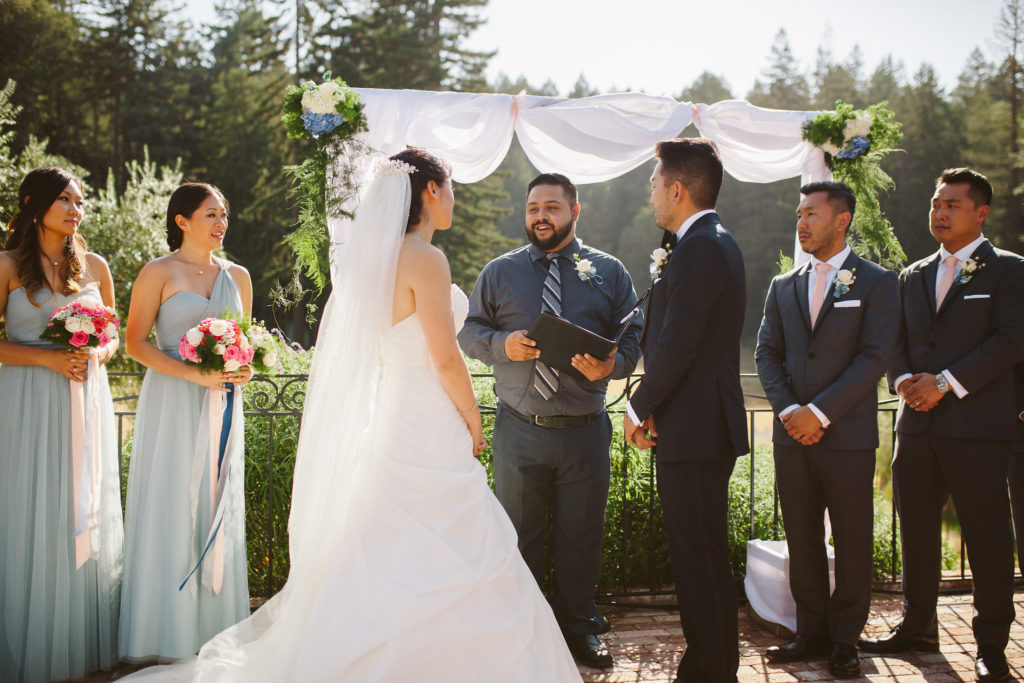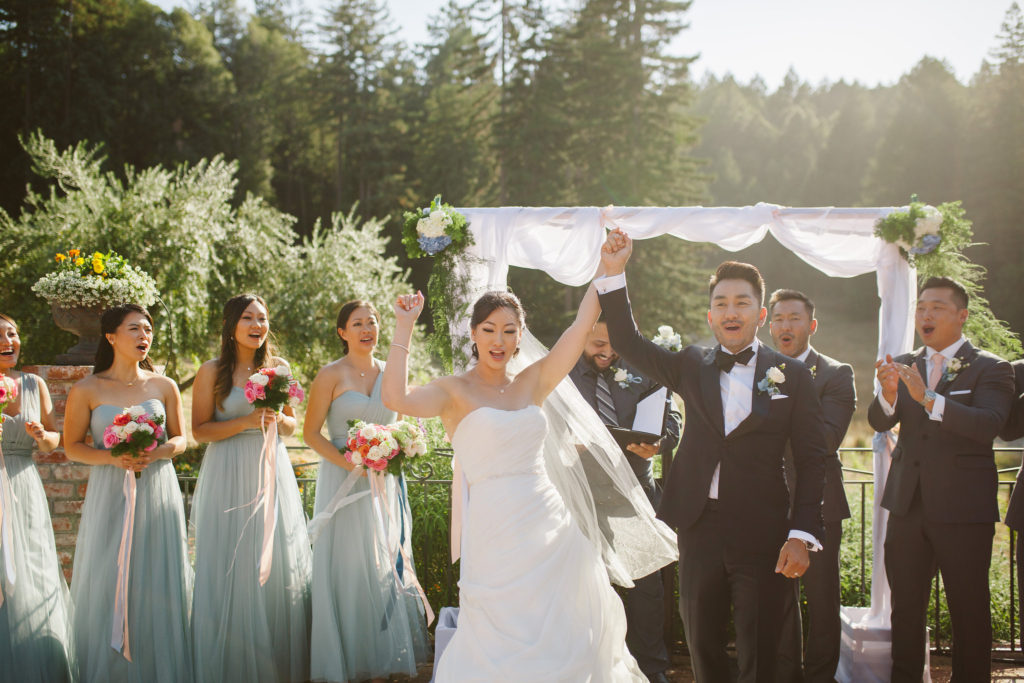 Just married! An antique bronze bell was rung to announce the happy news, its sound carrying across the valley – it was truly a memorable moment!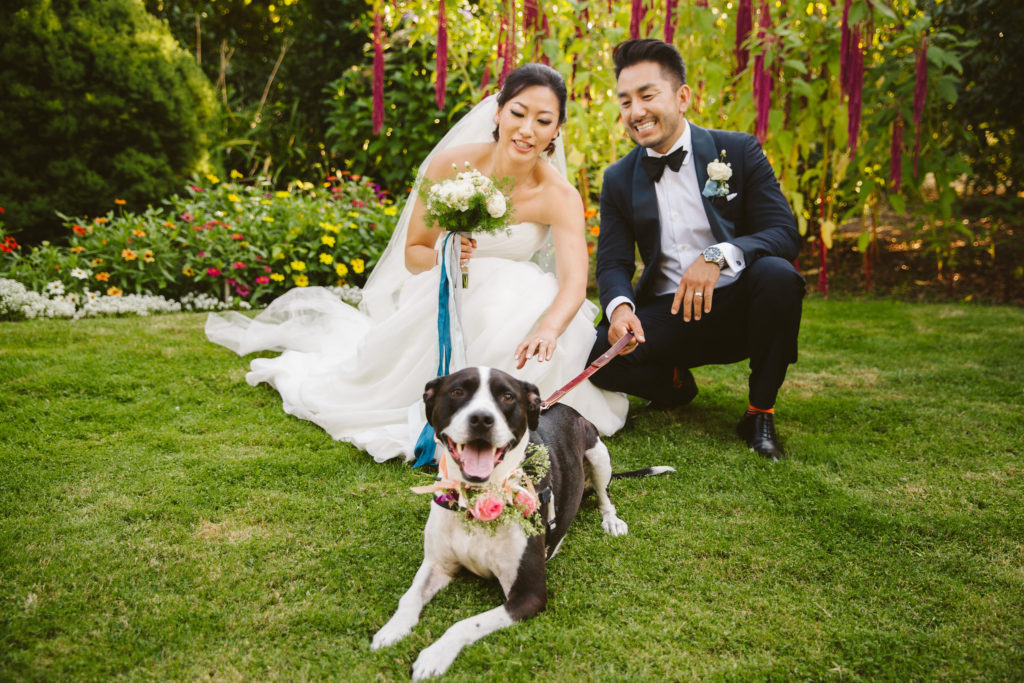 More photos – call this here the "official wedding portrait…"
While the couple was busy with photos and video, and their guests were enjoying Cocktail Hour, more preparations were underway for yet another ceremony: a traditional Korean Pae Baek (bowing ceremony) arranged by KPOP Party.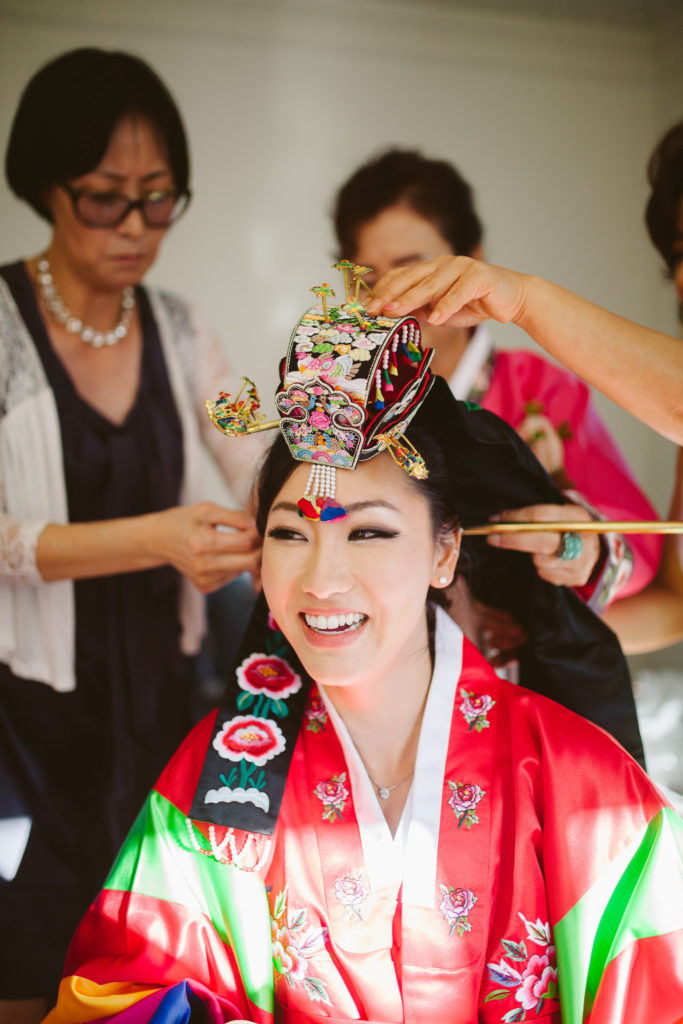 Bride and groom changed into colorful traditional Korean garments.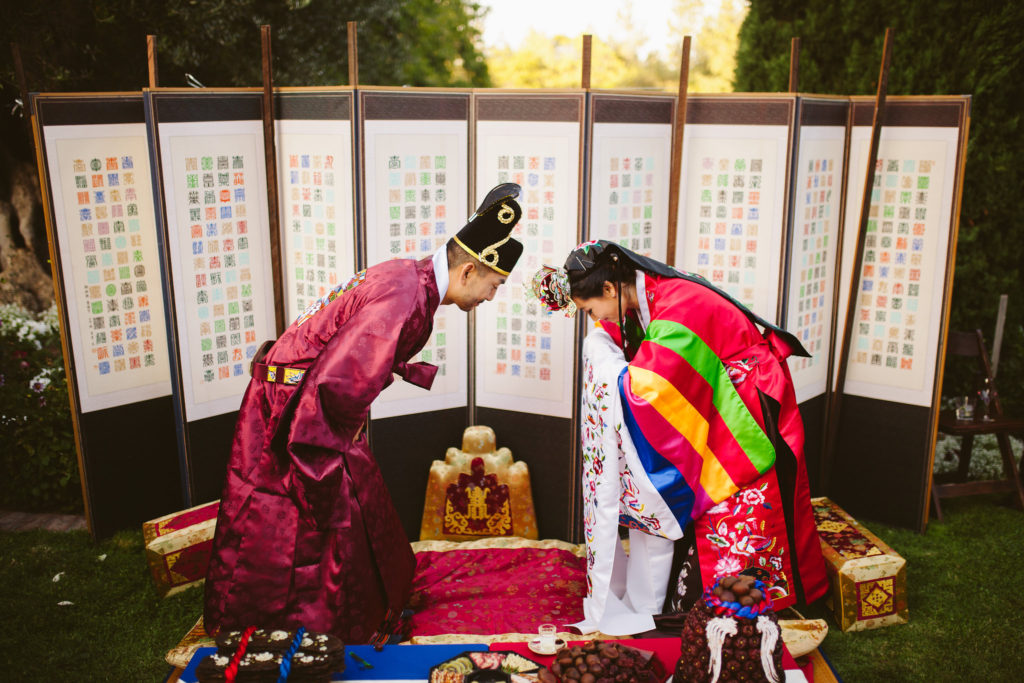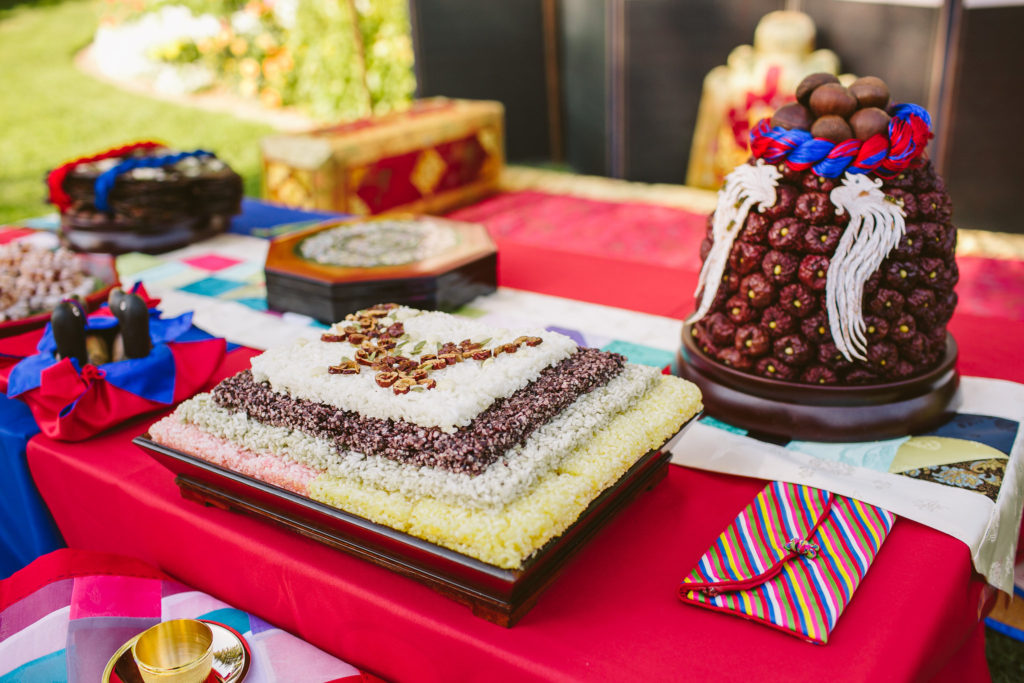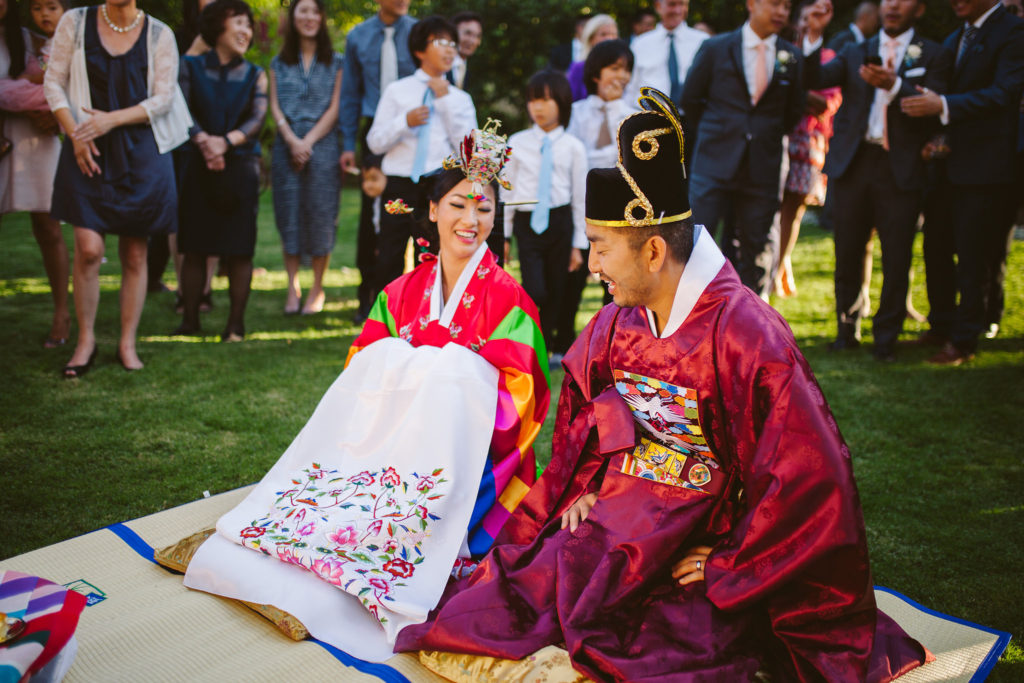 … and at the conclusion Mike, following tradition, had to carry Jean away "piggyback" – to the enjoyment of all their guests!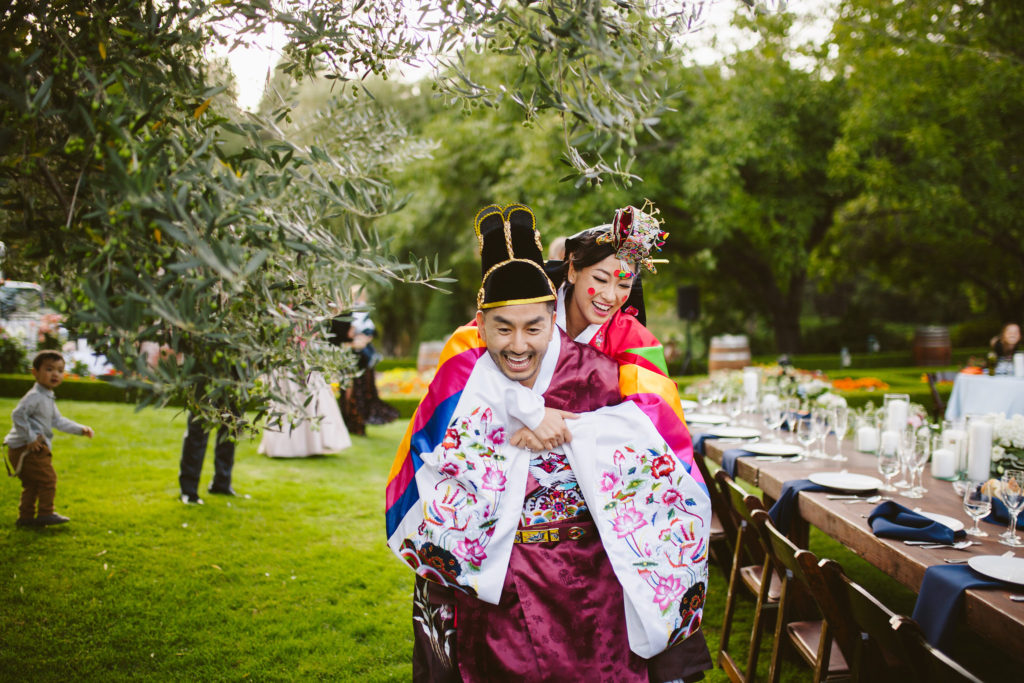 After that, everyone sat down to dinner at long rows of tables, and the newlyweds and their bridal party were presiding from their Head Table.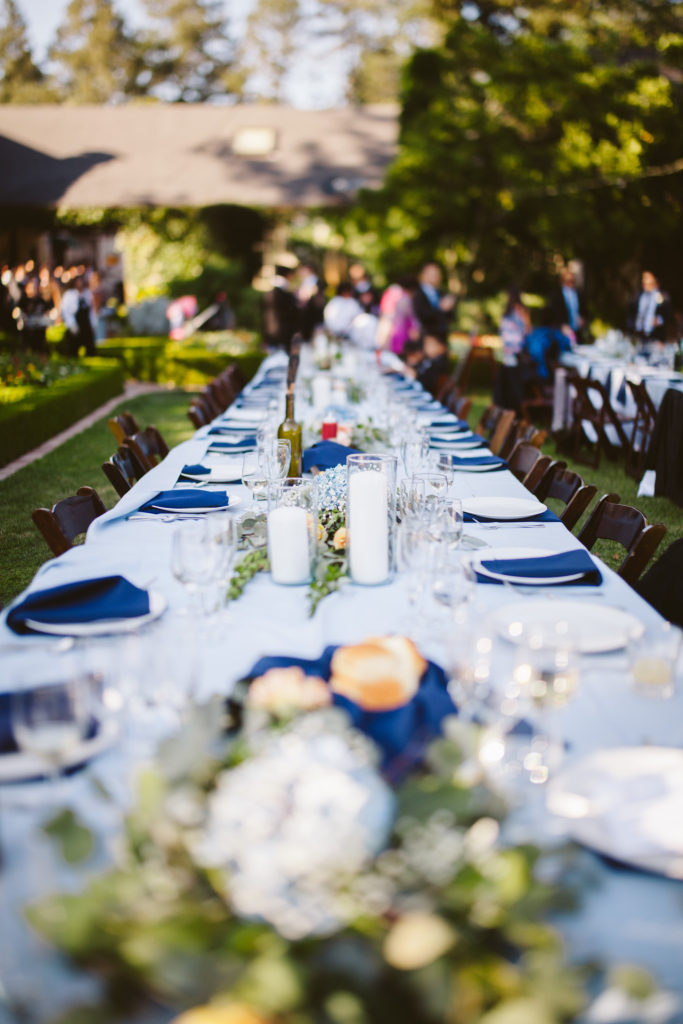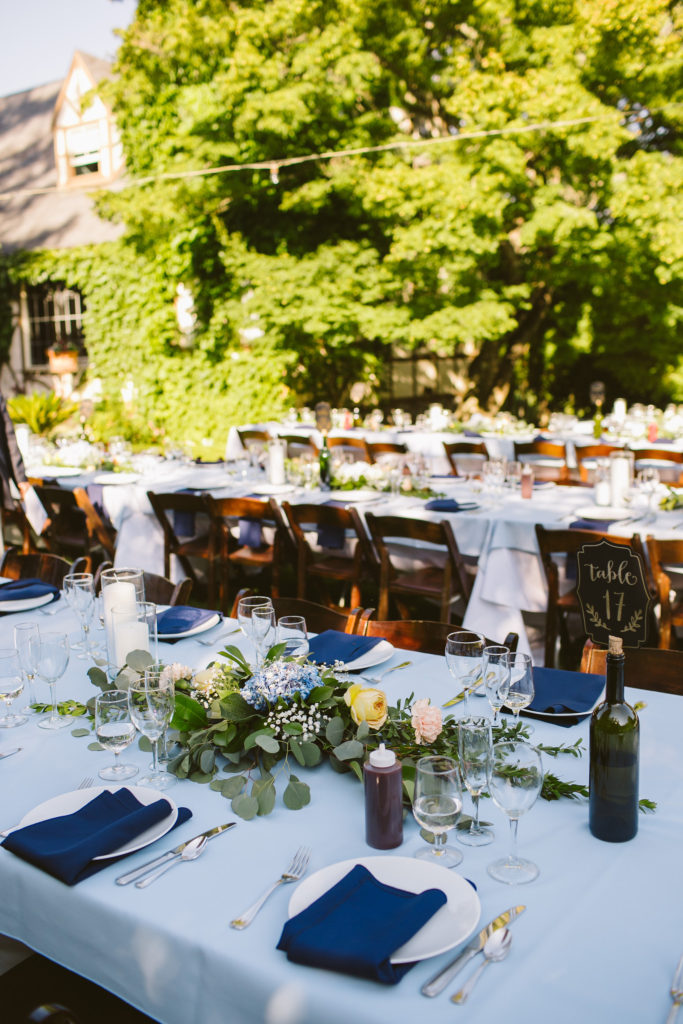 The mouthwatering menu was displayed on pretty signage: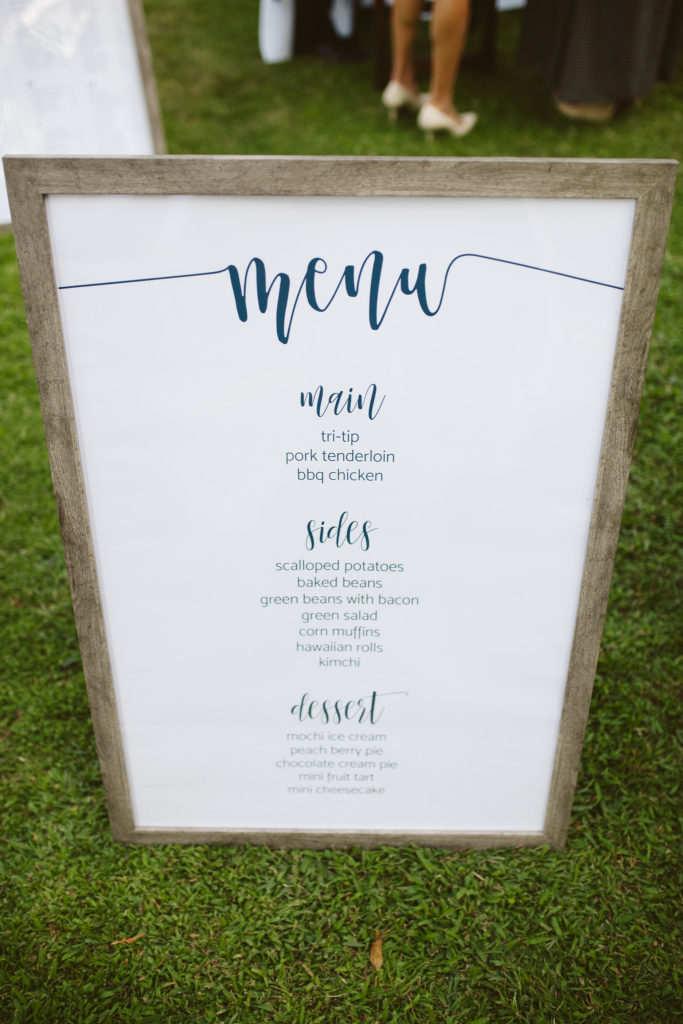 … and following these yummy choices, the couple's favorite mochi were served AND there was still a whole cake and dessert bar by Sweetie Pies to "dig into!"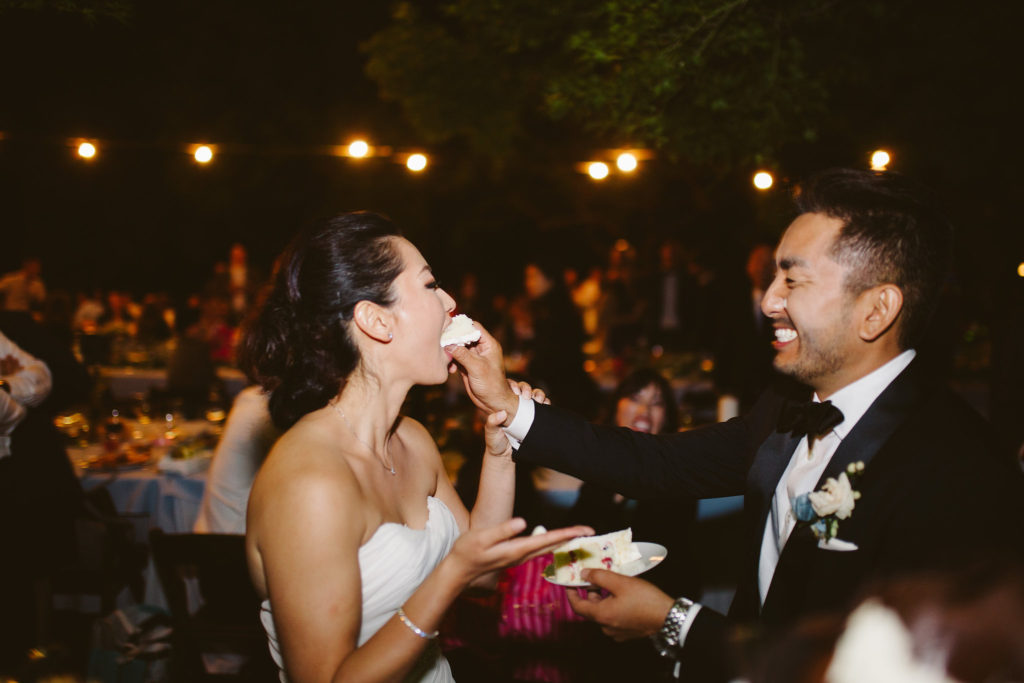 In between, the photographers "stole away" the bride and groom for a few more romantic sunset photos…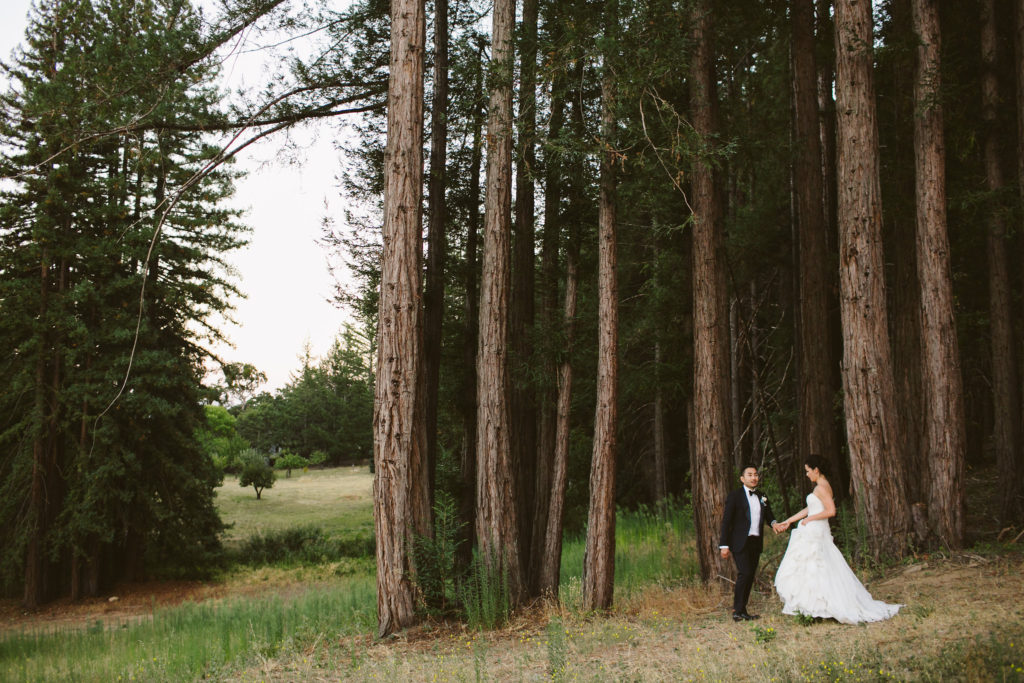 Following that, there was no holding back – the outdoor LED dance floor (by SF Dance Floors) was waiting, and the newlyweds opened it with their First Dance: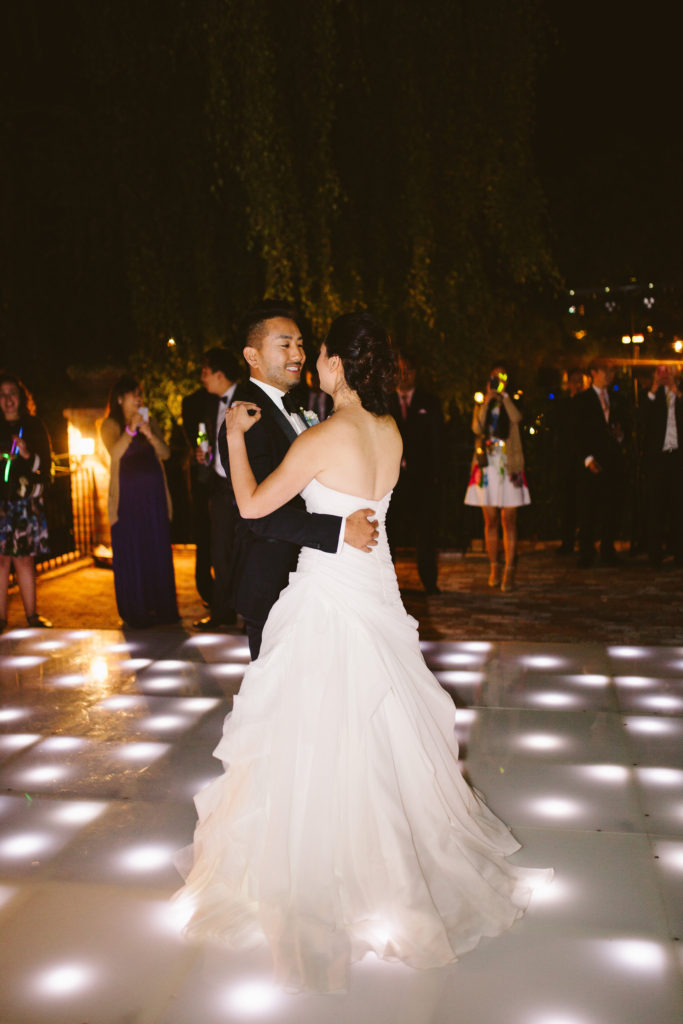 … followed by an elaborate Father-Daughter dance performance.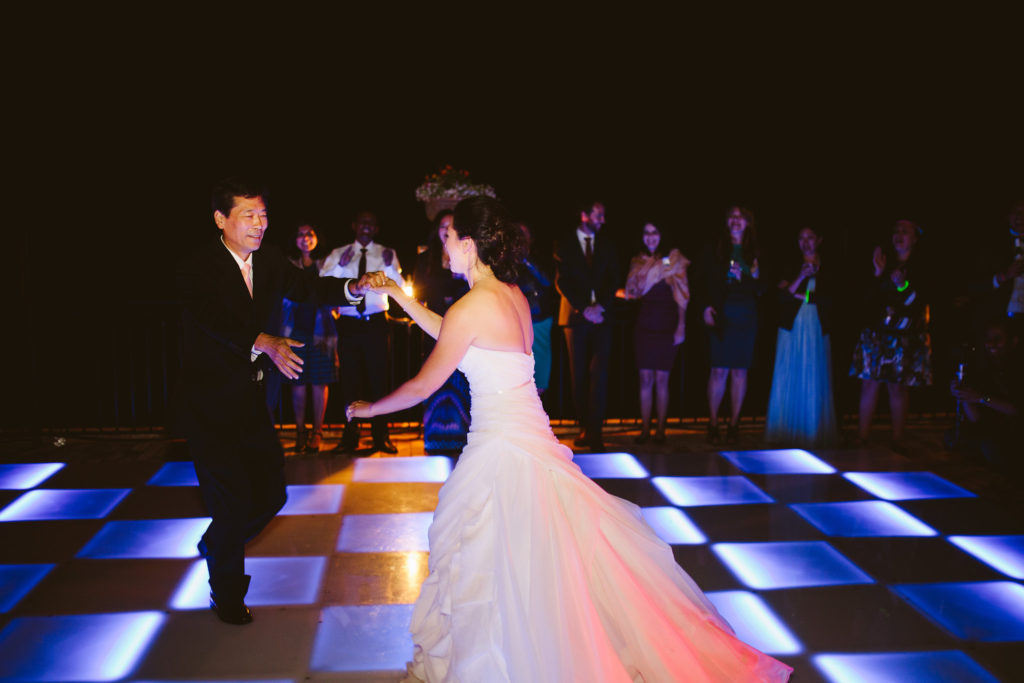 DJ Qzr got the crowd on the dance floor in no time – and what a party that was!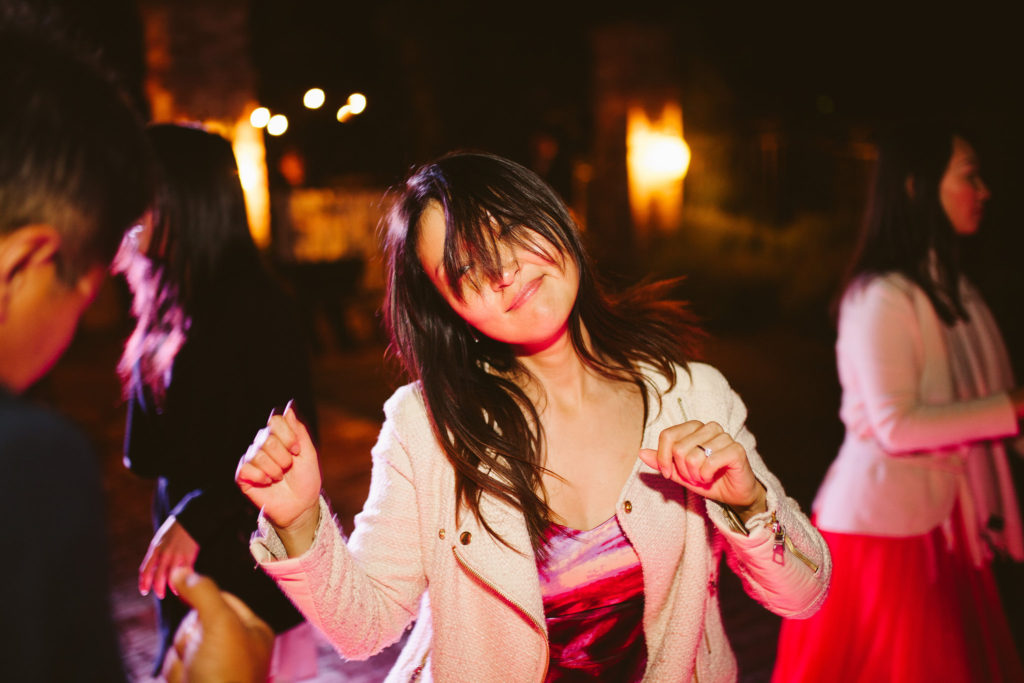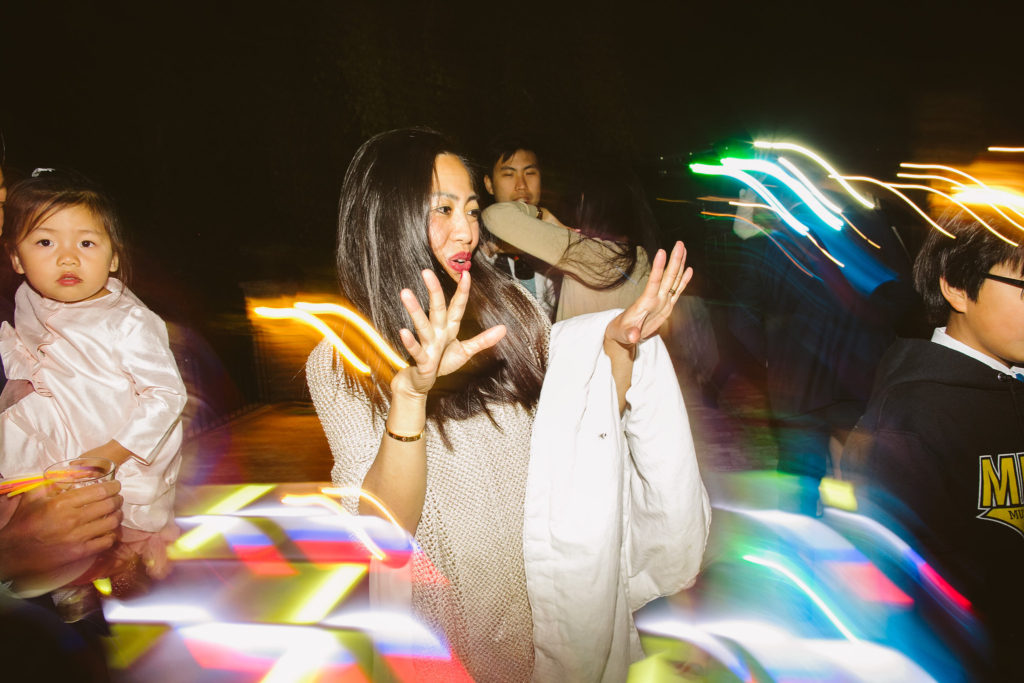 Many happy years together, Jean and Mike, and our best wishes on your way!

And here is the "live" recap of this magical day, captured by videographer Usman Baporia:


<! DL 06/02/12: Added html code for Pinterest Pin It button (appears at the end of each post) > <! DL 06/02/12: Added padding style modifier to the Pinterest html code to align the Pit It button on the page > <! DL 06/02/12: deactivated code by adding two ! in the a and img code lines >