Kristina has "Italian roots" and loves everything Tuscan and classical Italian, and Kevin couldn't agree more (their love of Italy is just one of the many things they have in common!) – and so they found a kindred soul in me! They entrusted their wedding planning and design to my company, A Day Like No Other, about a year ago – and off we went in our shared quest for the perfect venue and the perfect decor to create exactly the elegant, unique celebration they were hoping for.
A full year later, with planning updates on every single Monday (!), it all came together exactly as perfectly as envisioned, on one of those enchanted, golden Fall days that the Bay Area has to offer.
For their wedding venue, I had recommended to Kristina and Kevin Villa Montalvo, a grand mansion in the Italianate style, surrounded by gorgeous formal gardens and a park, complete with love temples, marble fountains, cypress trees, putti – and, in short, anything Italian!
They fell for this place head over heels, and once that decision was made, everything else fell into place.
And here is how it all turned out!
After hair and makeup styling (by Nicole Tott-Berger and Catherine Clark) for Kristina and her bridesmaids…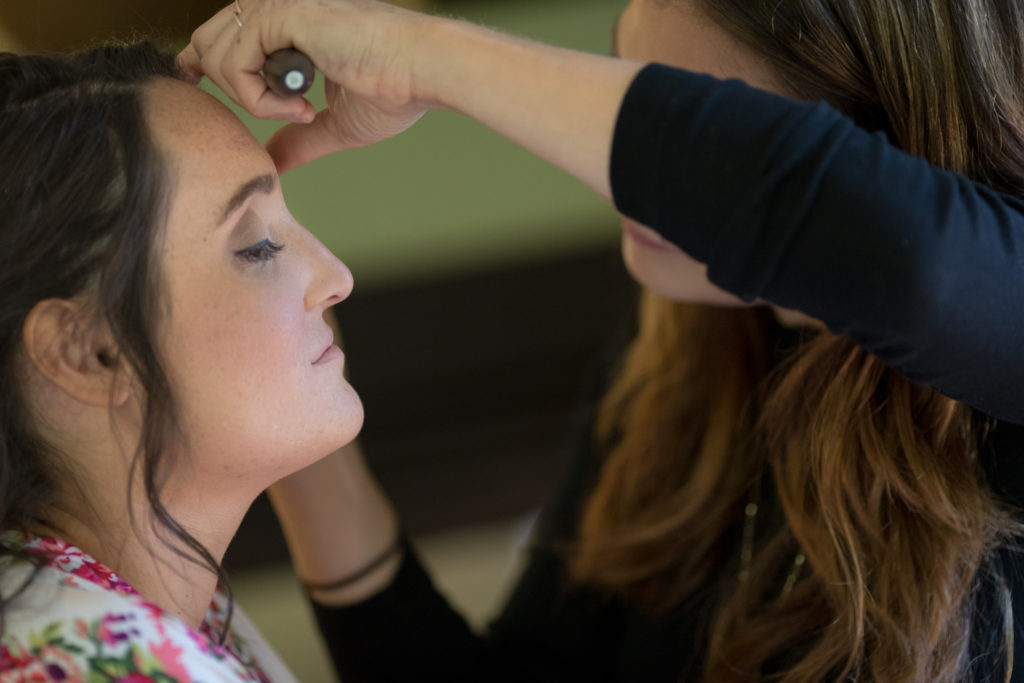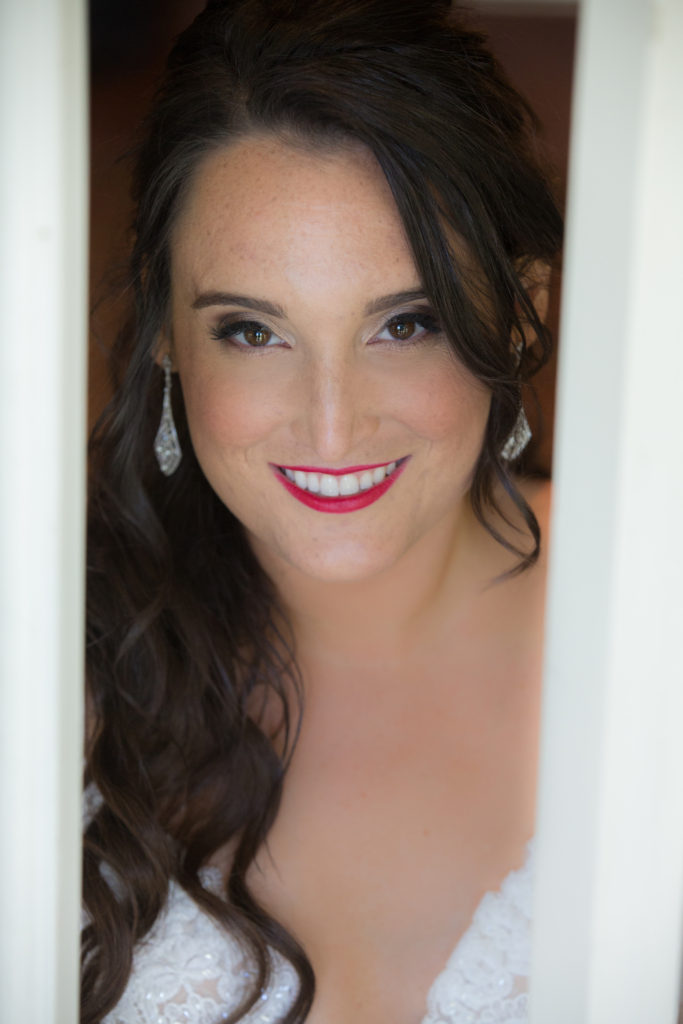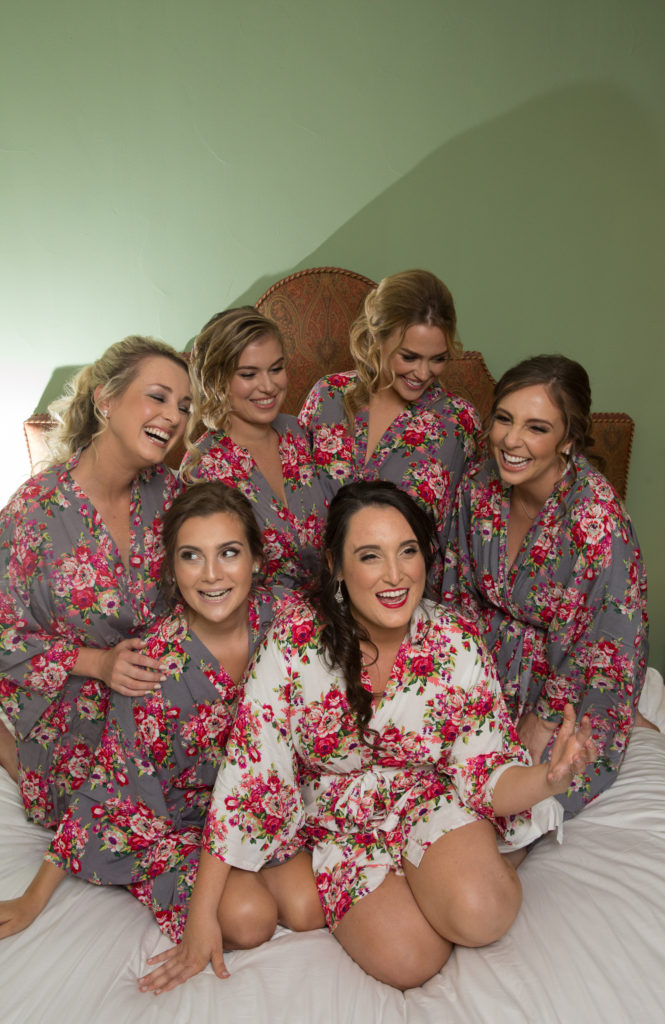 … the bridal party transferred to Villa Montalvo, where the bride got into her classic white dress…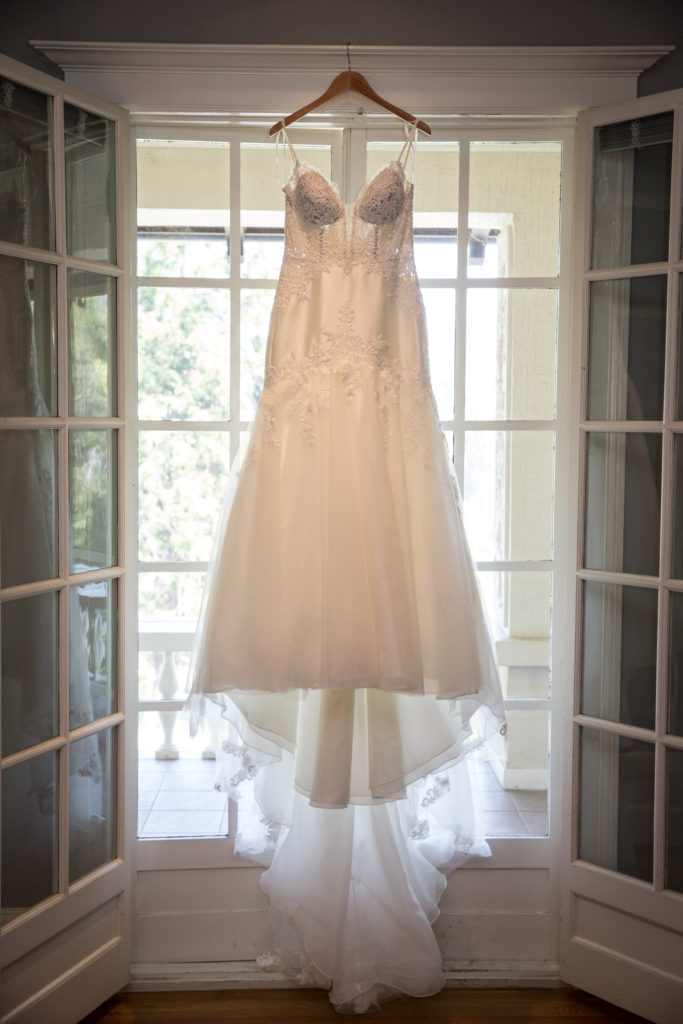 … and gilded bridal heels…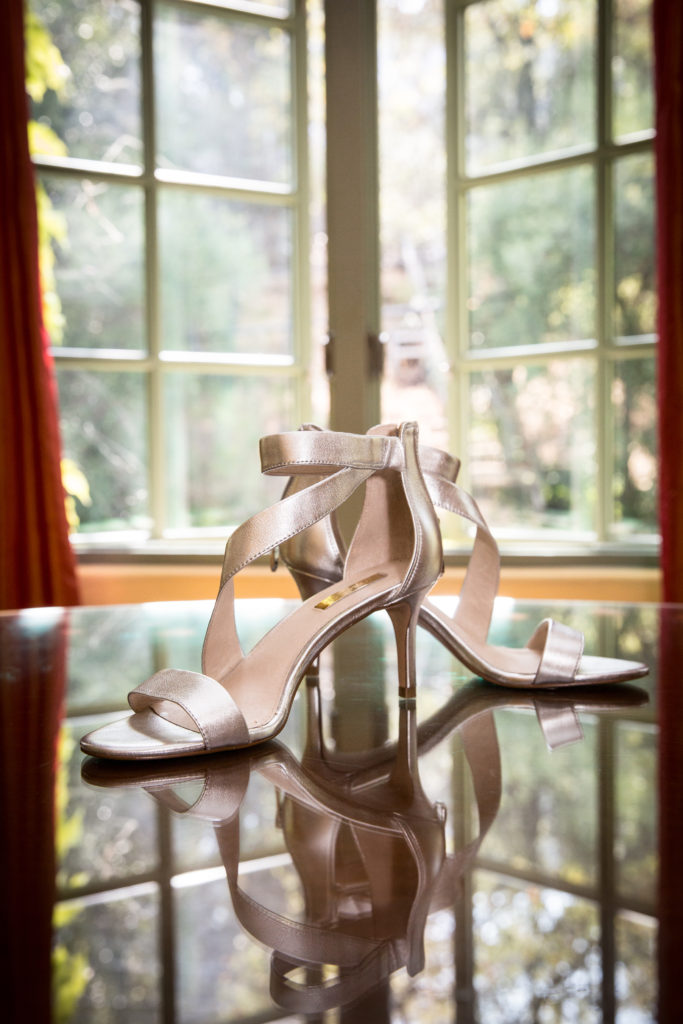 …. picked up her bouquet of white roses and peonies with green accents of rosemary, olive branches and eucalyptus (by Green Petal Designs)…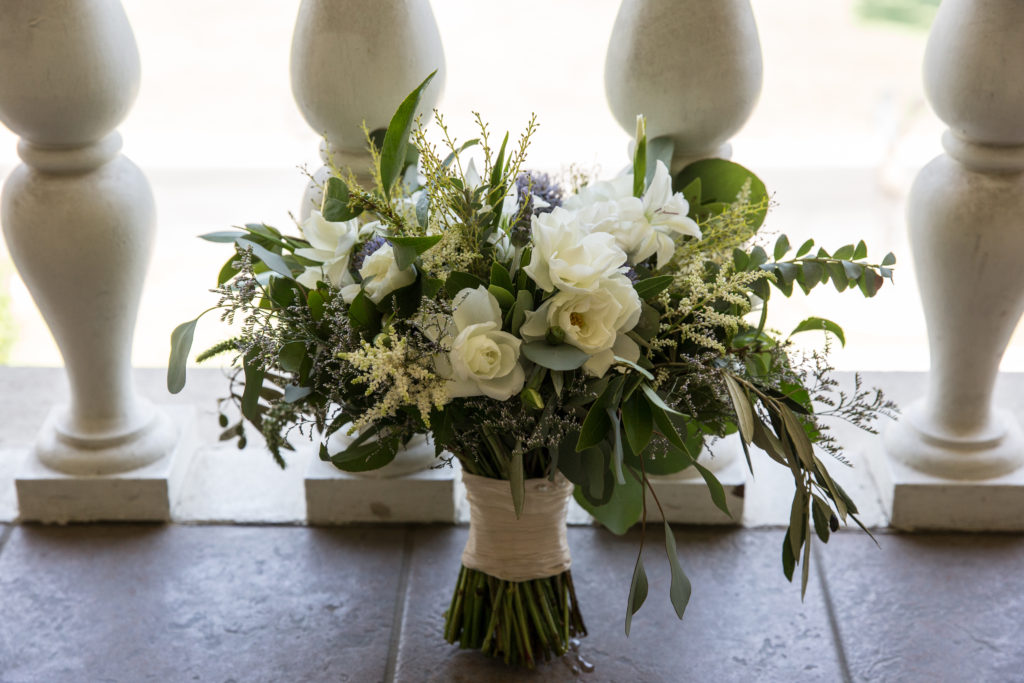 … and was ready to present herself to her groom for the first time!
Groom Kevin had likewise dressed up, of course…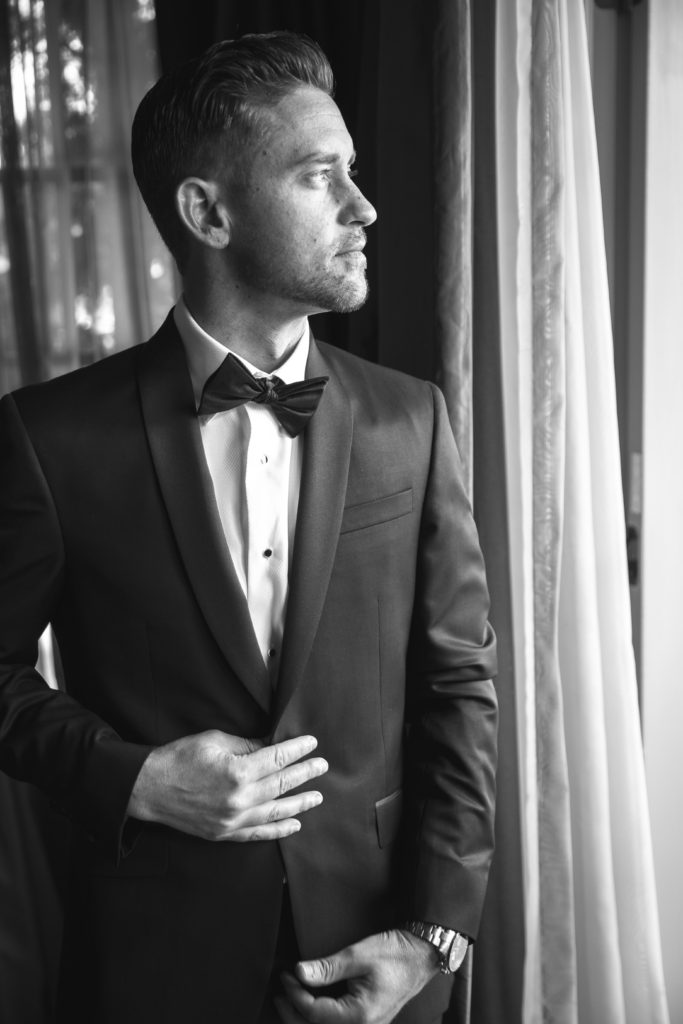 … and was ready to meet his bride at the Villa's formal "Italianate Garden," a fantasy of a classical Italian park come alive.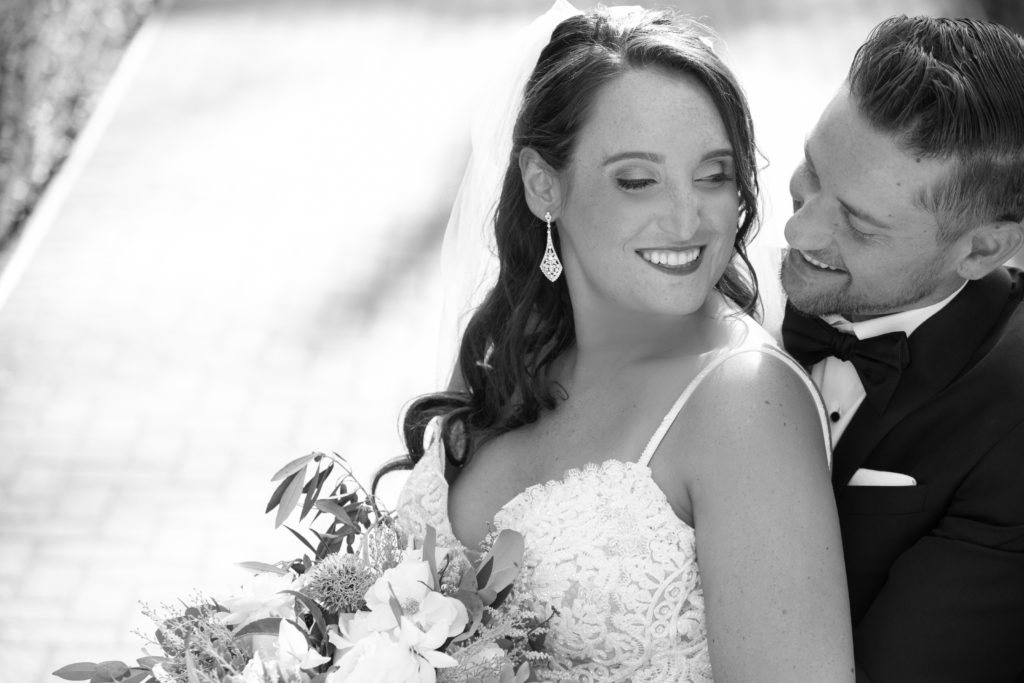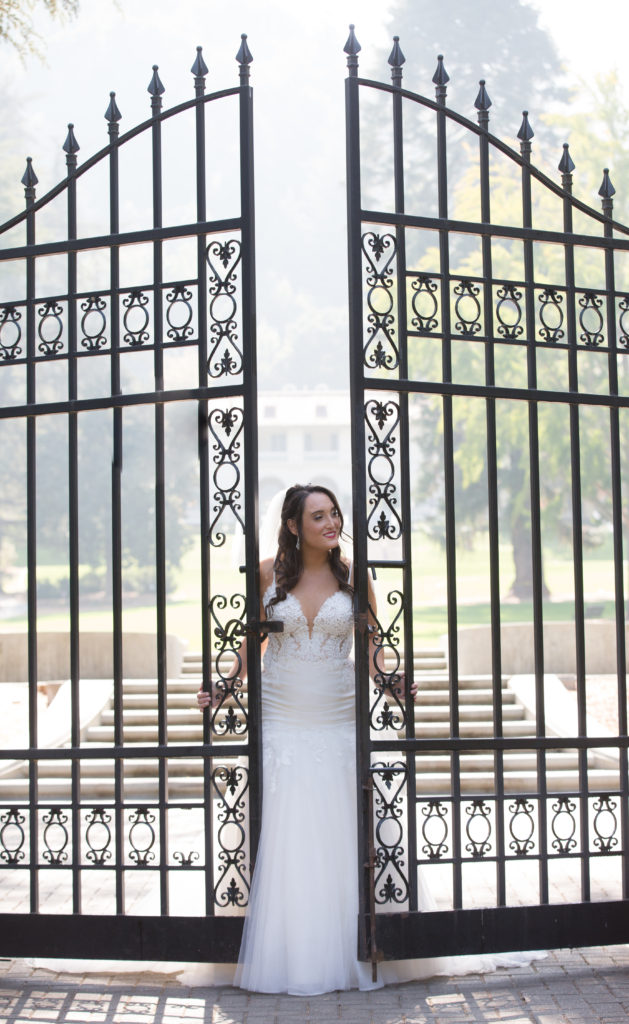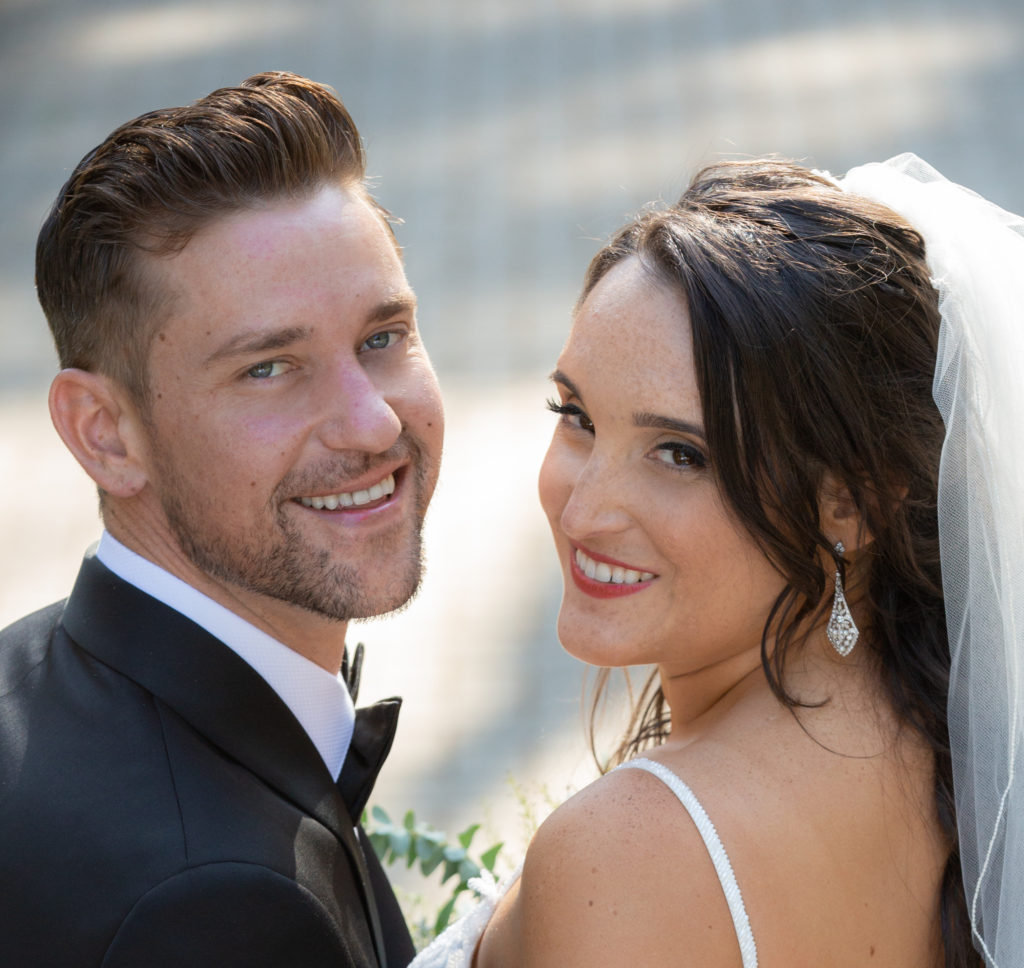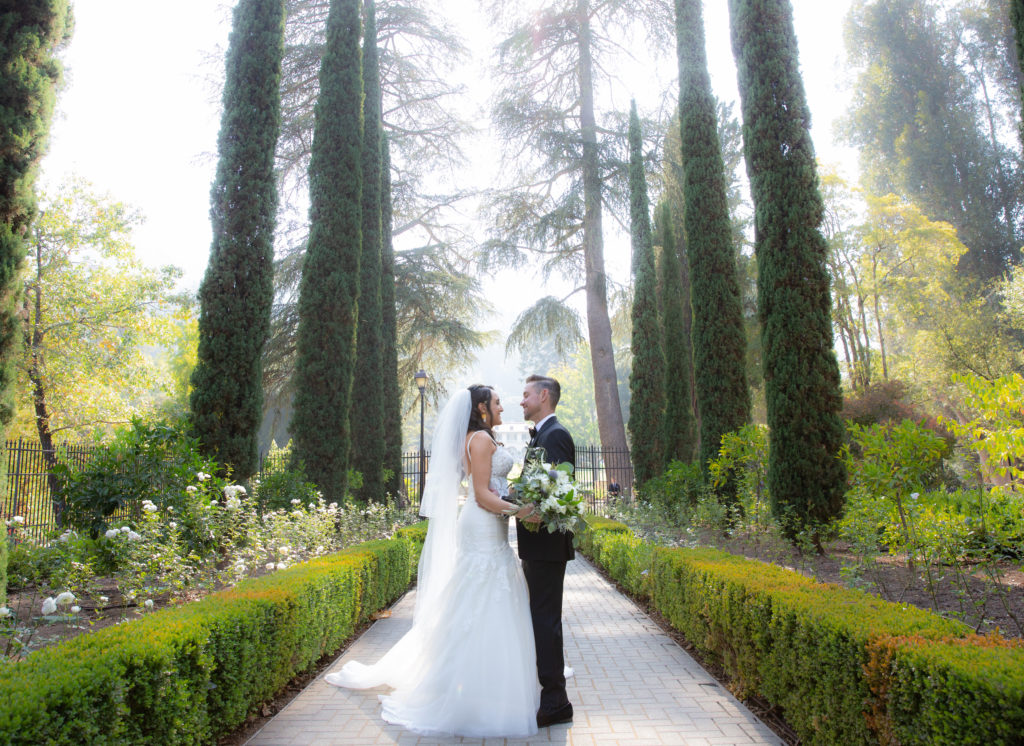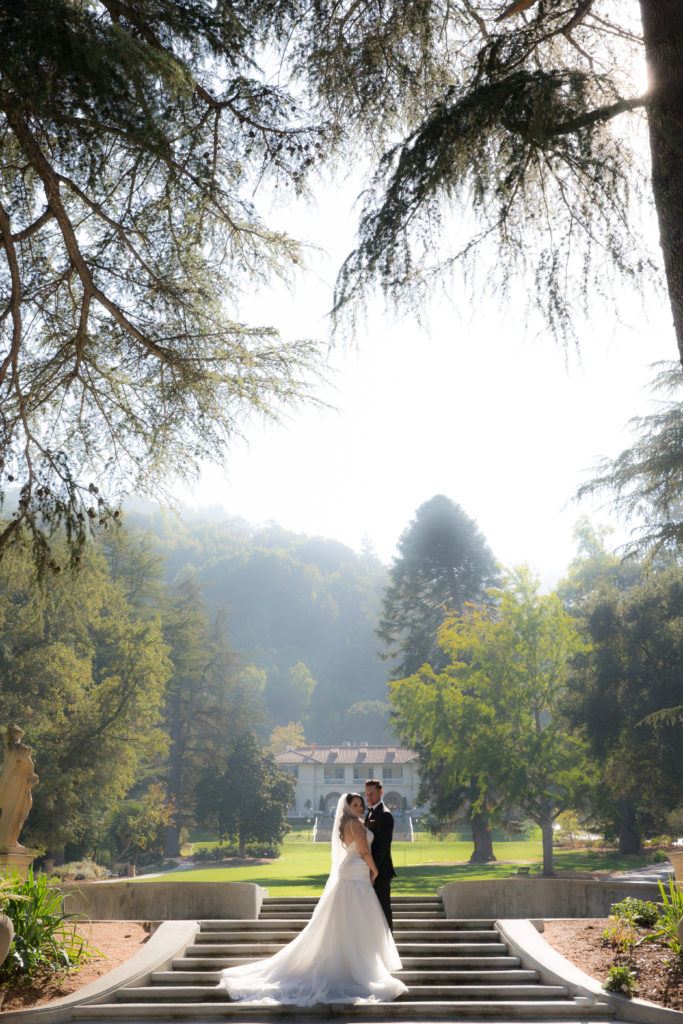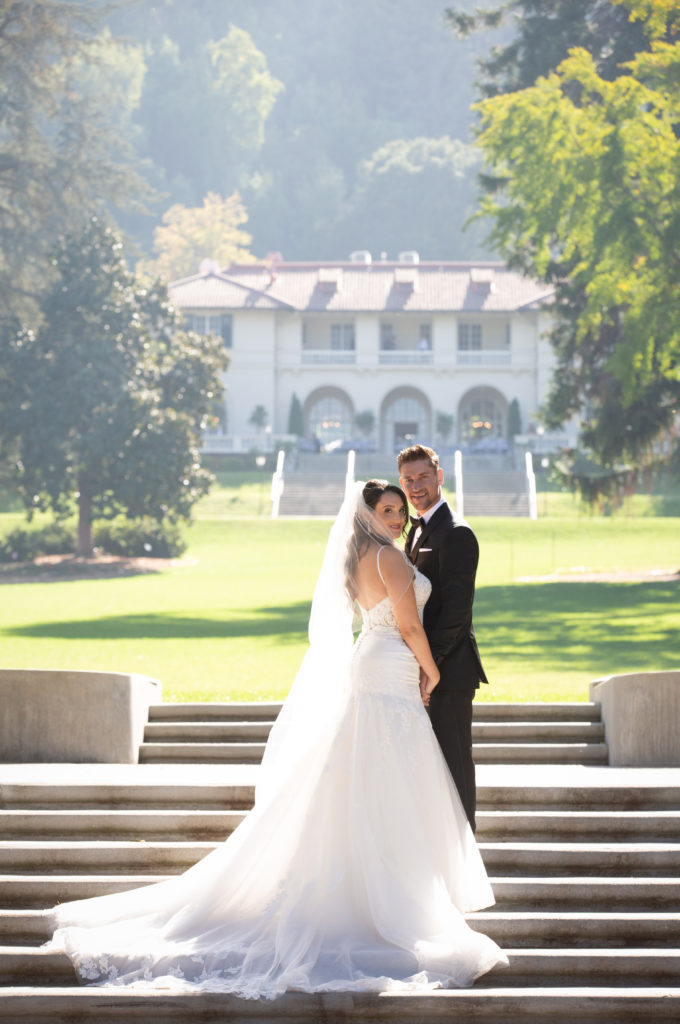 Photographer Todd Rafalovich and videographer Kevin Chin captured every precious moment.
While the couple was taking many, many photos, also with their bridal party…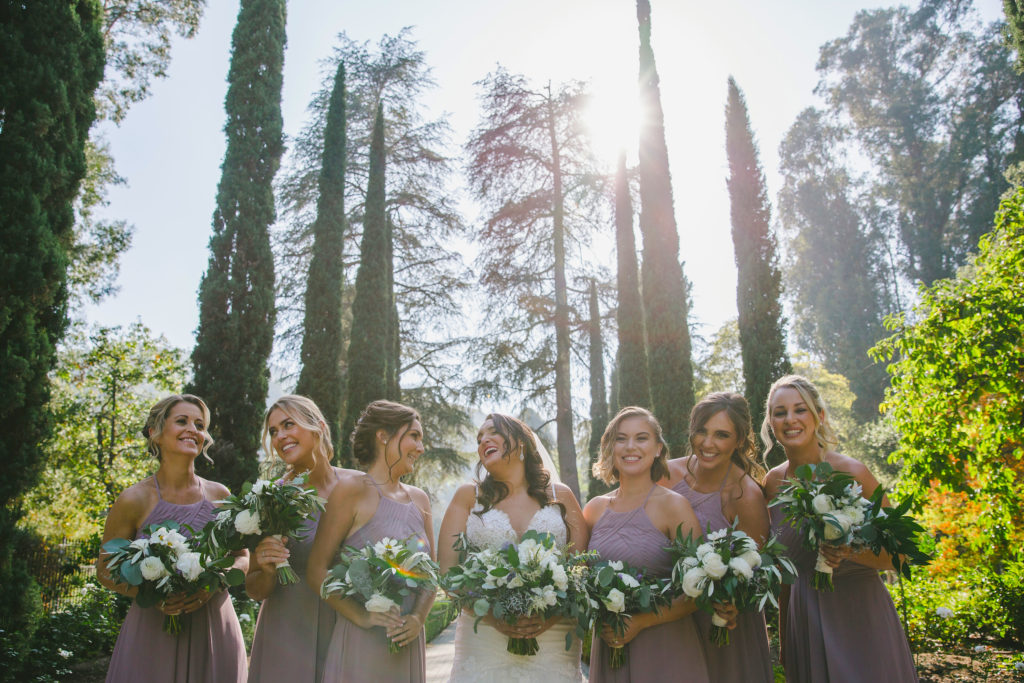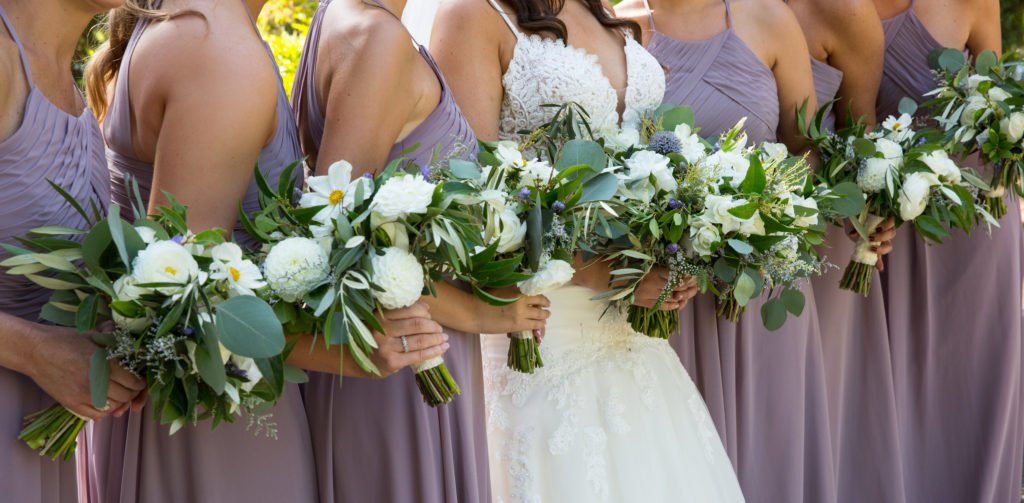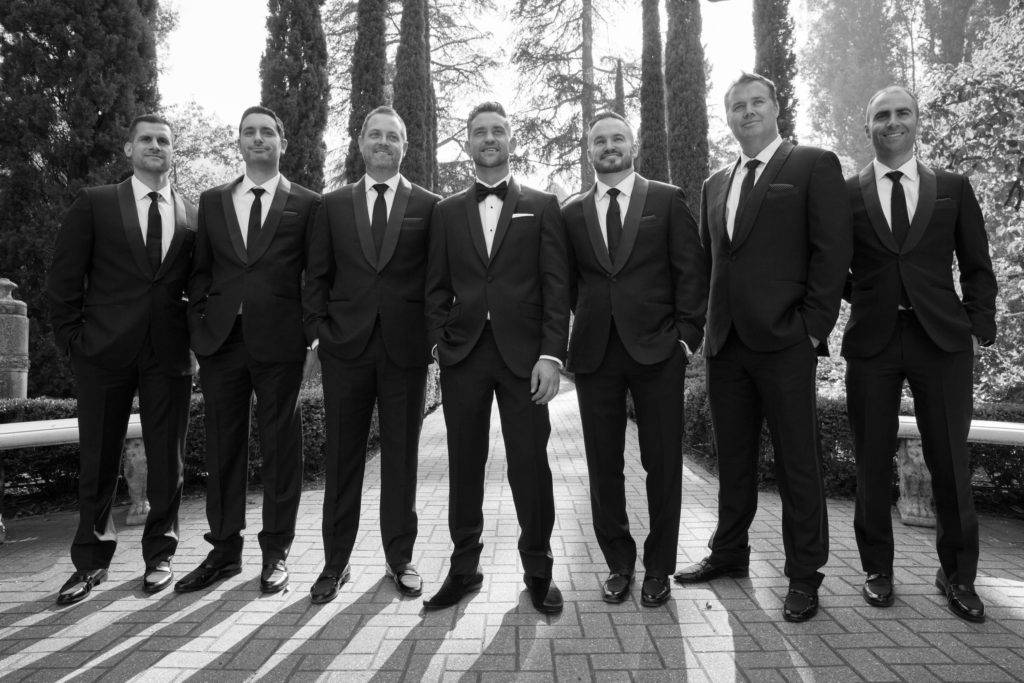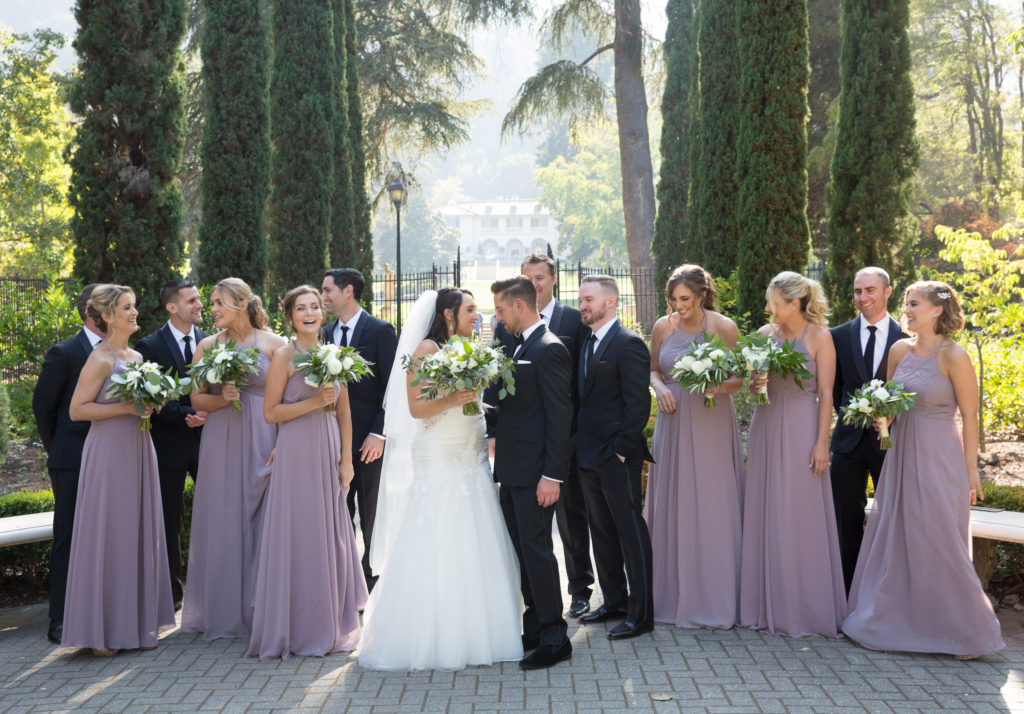 … my assistant Amanda and I, together with onsite manager Caitlin Dieni and the catering team of La Bocca Fina under expert leadership of Teri Menchini were busy to get the Villa ready for the arrival of our 150 guests (via shuttles by UCT).
Soon enough it was time for the ceremony in the "Oval Garden" behind the Villa, accompanied by beautiful music by the Garden Strings quartet.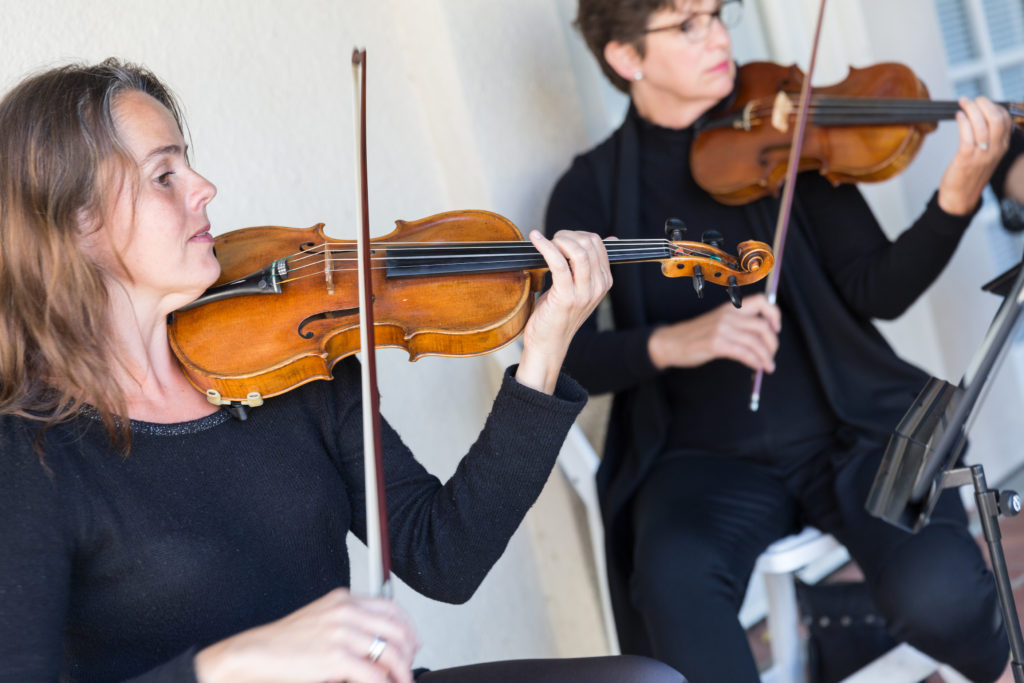 And here comes the bride!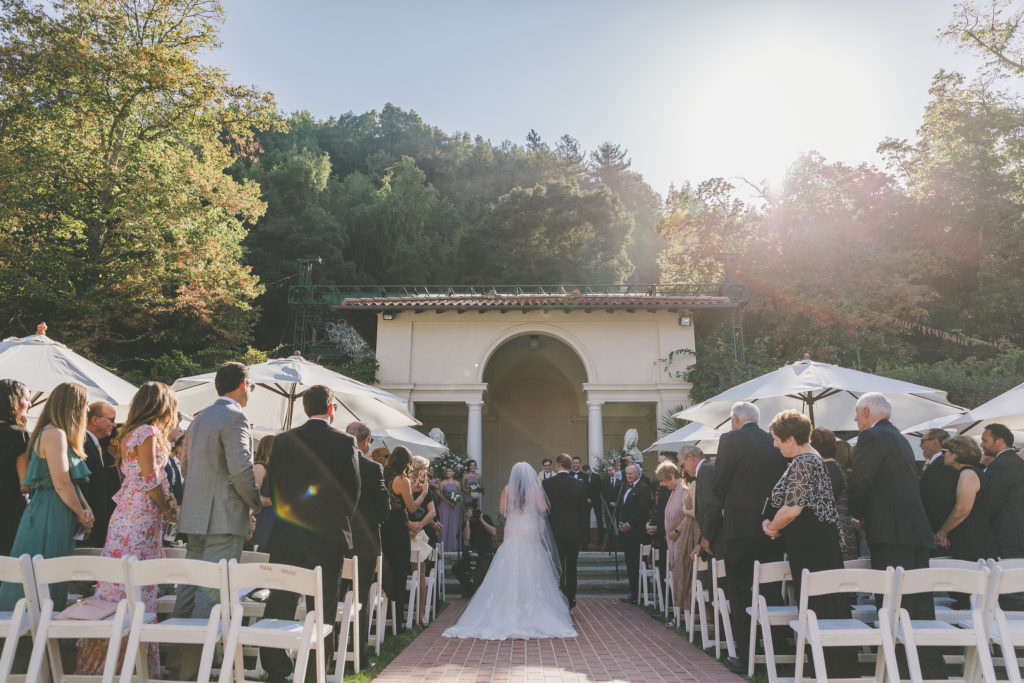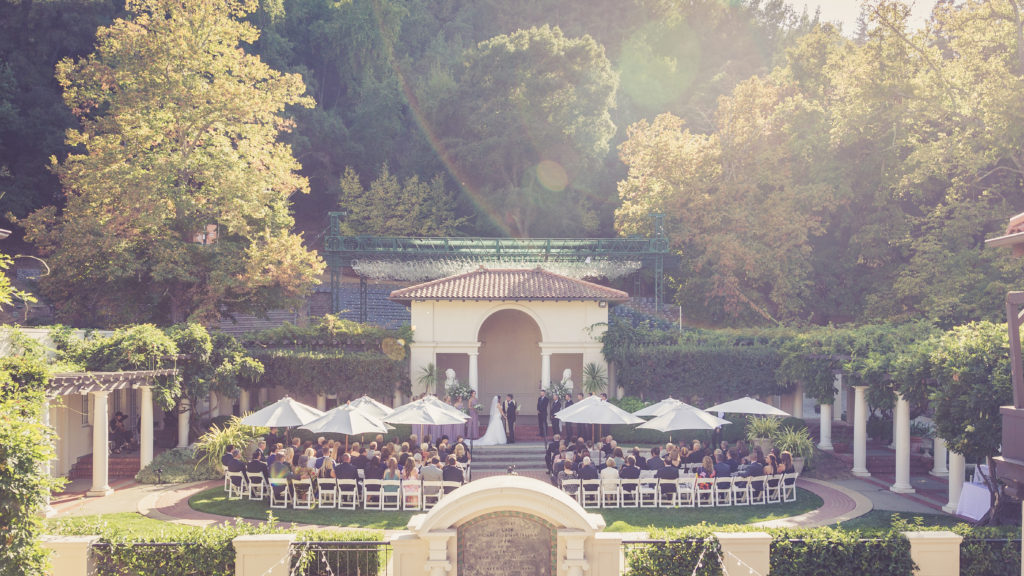 The ceremony was officiated by Father Charles Regal of The White-Robed Monks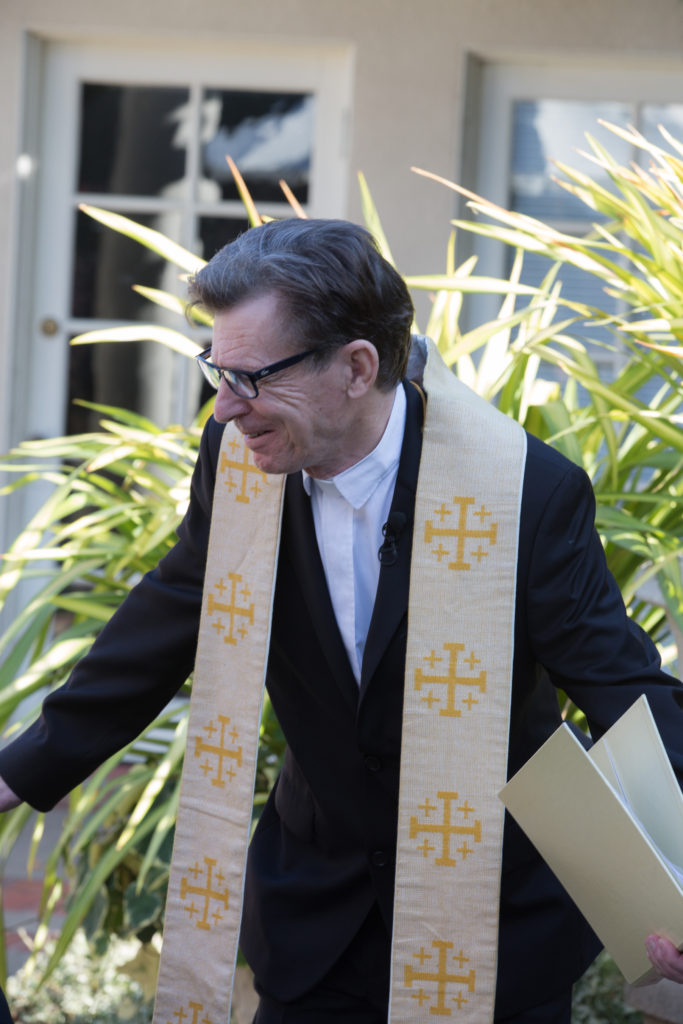 … in his trademark combination of joy and gravitas in perfect balance. "You may now kiss the bride!"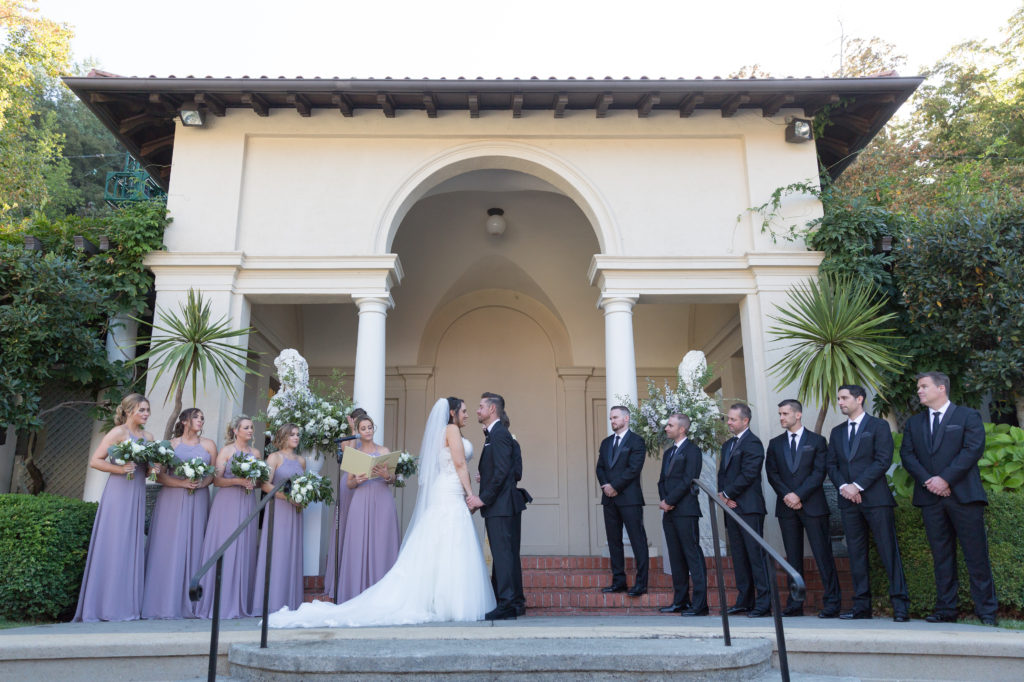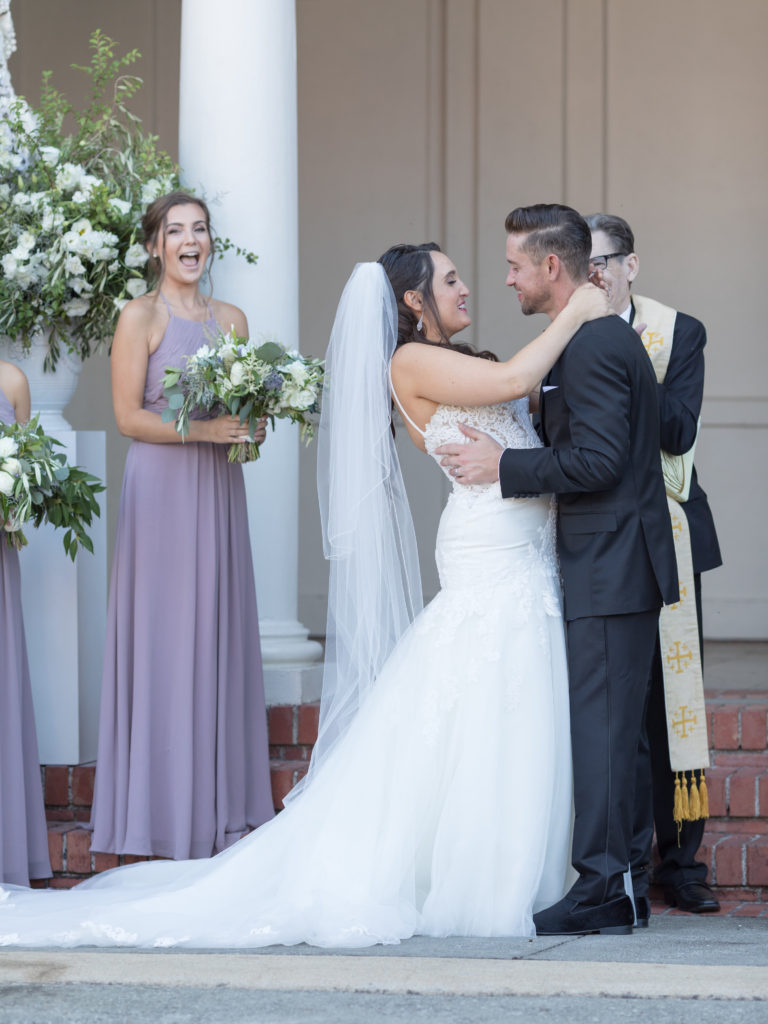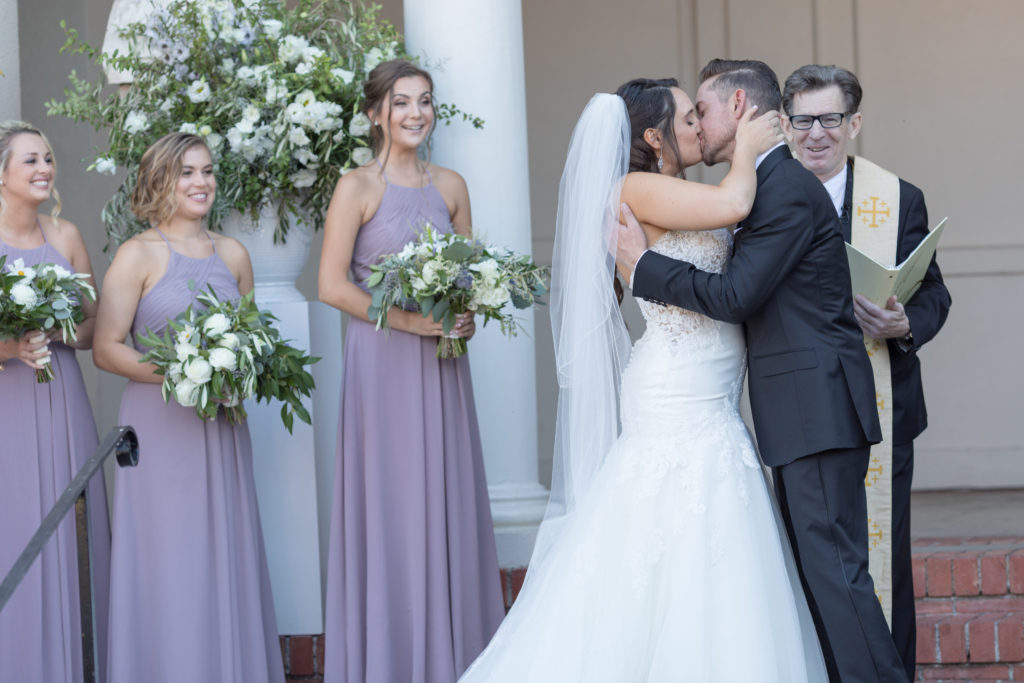 Just married – and so happy!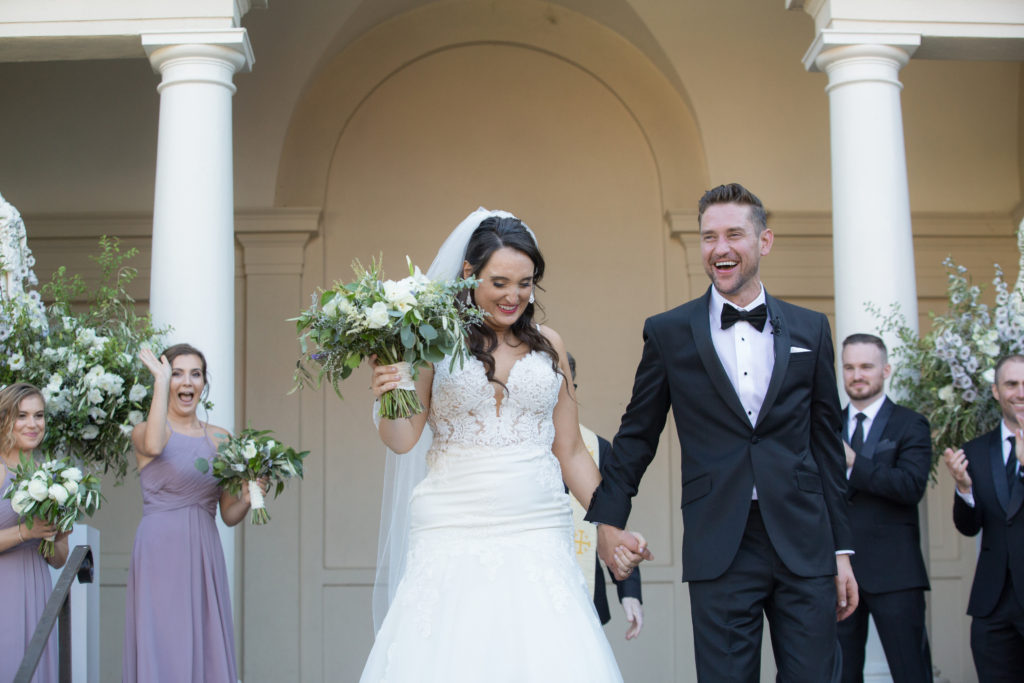 Guests were invited to cocktails in the Spanish Courtyard which had been prepared for illumination later that evening with Italian string lights (by Just De'Lights)…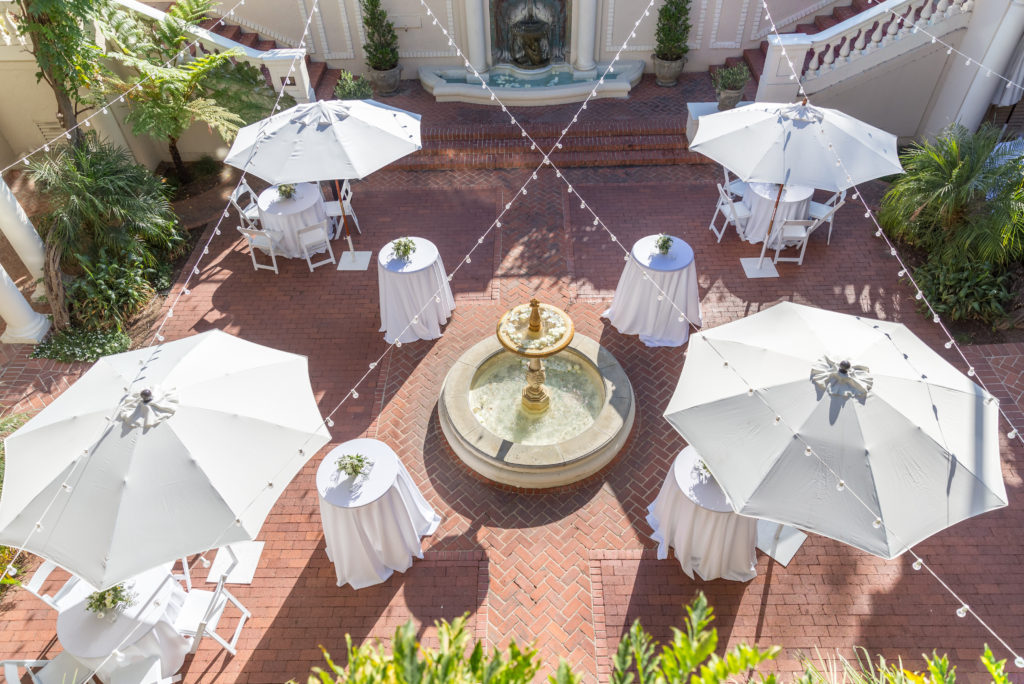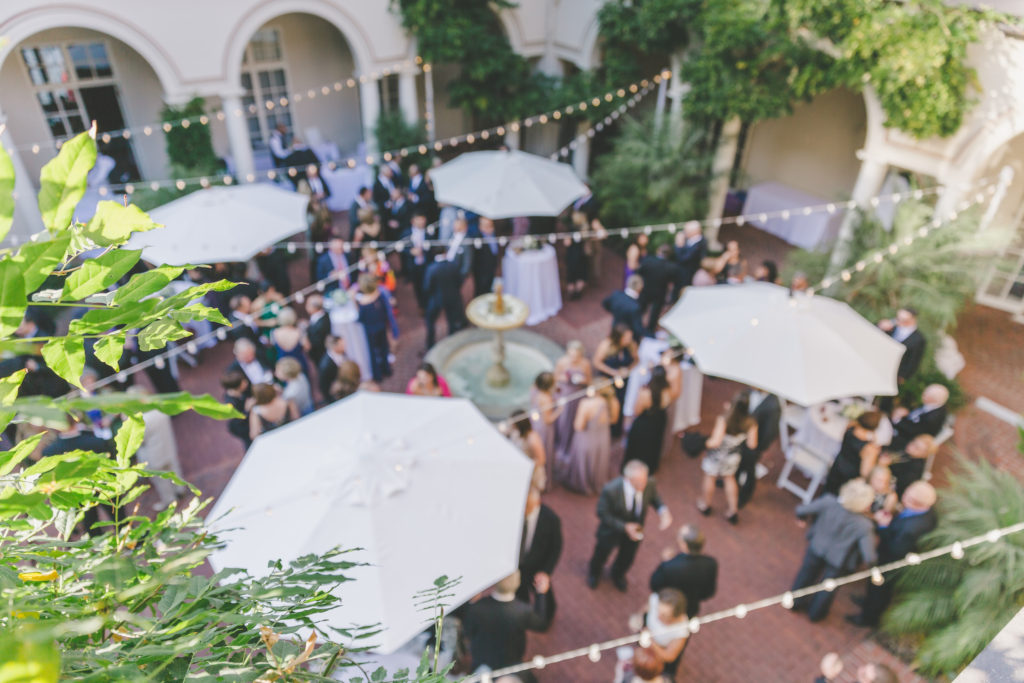 … and whose fountains were decorated with floating white flowers…
A photo booth (by SnapFiesta) provided extra guest entertainment throughout the evening and was in high demand from Cocktail Hour on!
Dinner tables had been set up on the front verandah…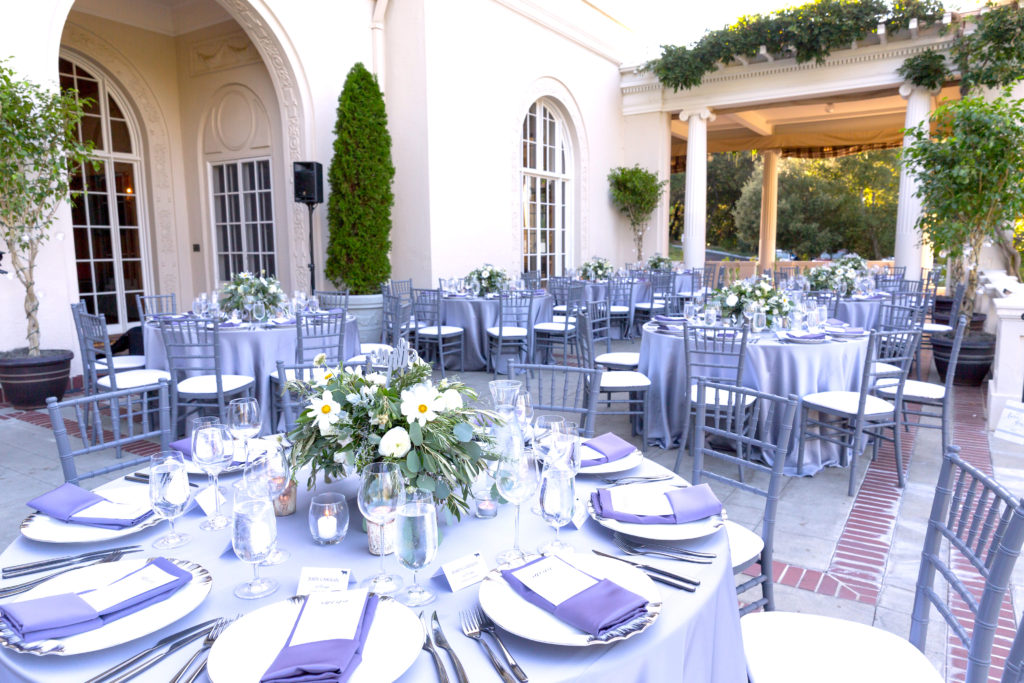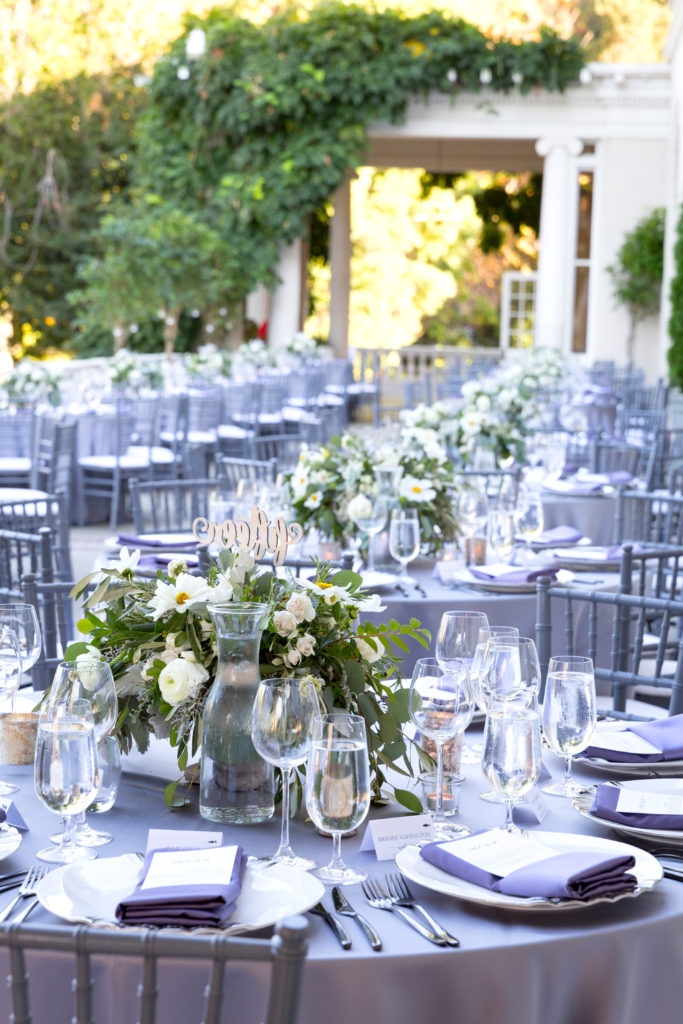 … with pewter-colored Chiavari chairs, shimmering linens in shades of platinum and lilac, glamorous china, flatware and glassware (from Hensley Event Resources) and with floral centerpieces in weathered stone urns, again by Green Petal Designs.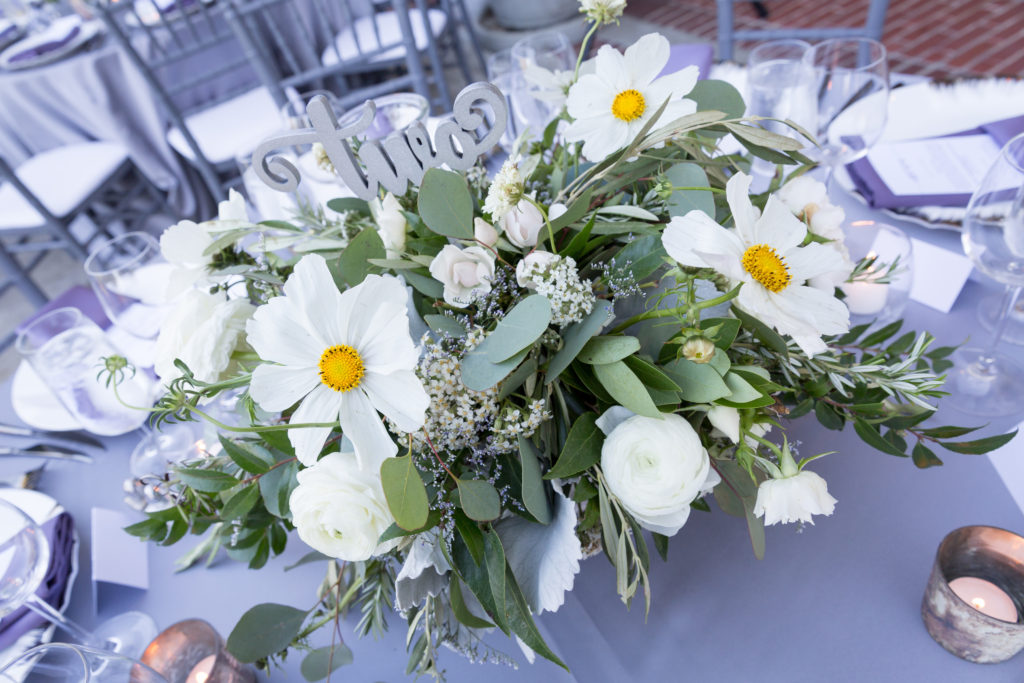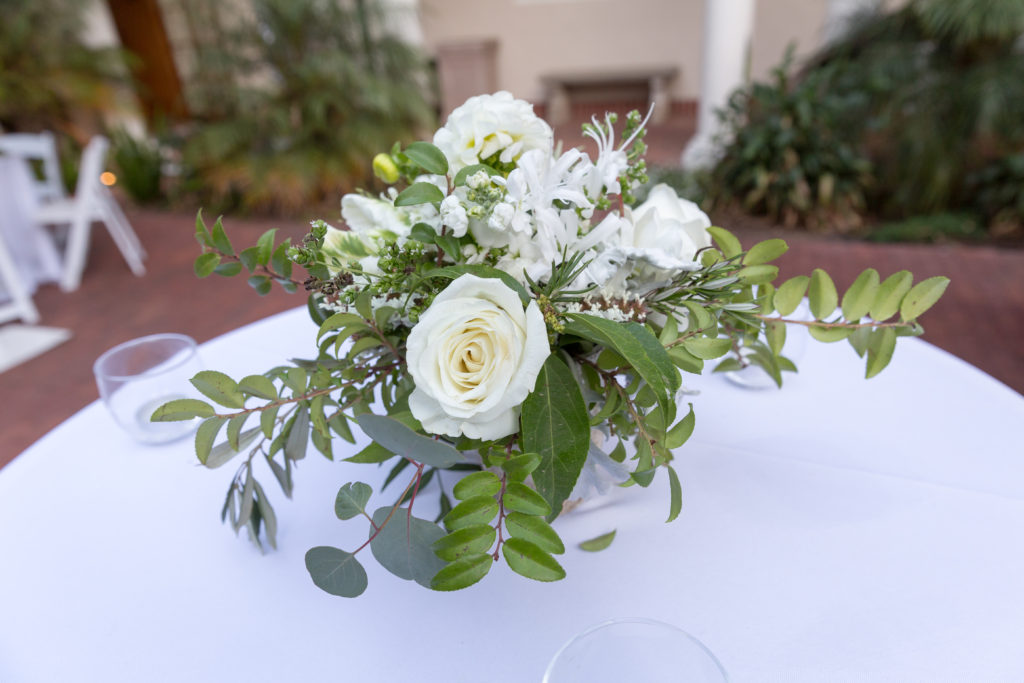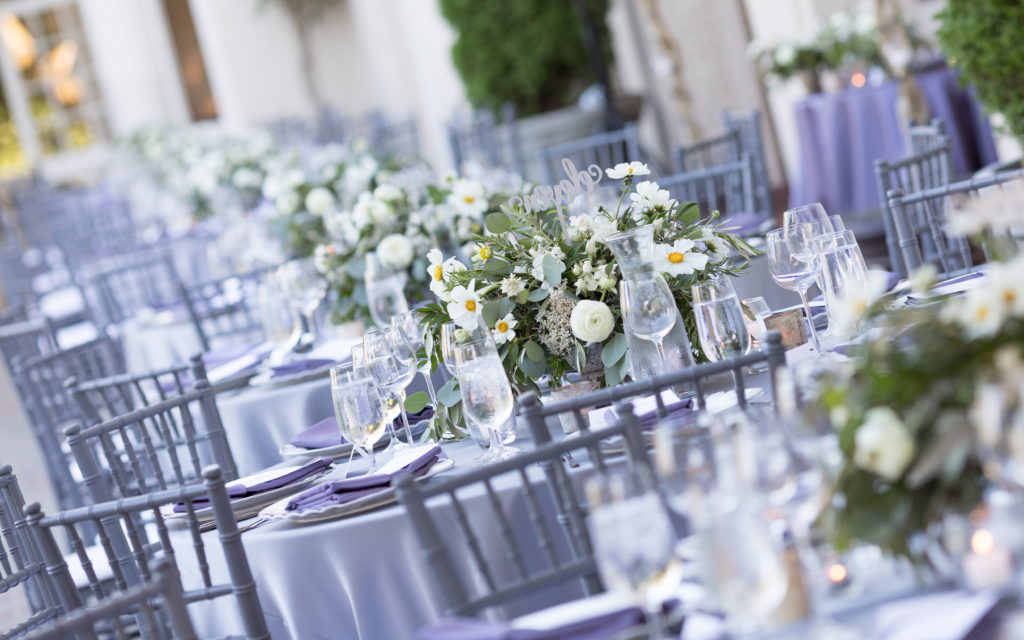 The couple's Sweetheart Table got, of course, the "royal treatment!"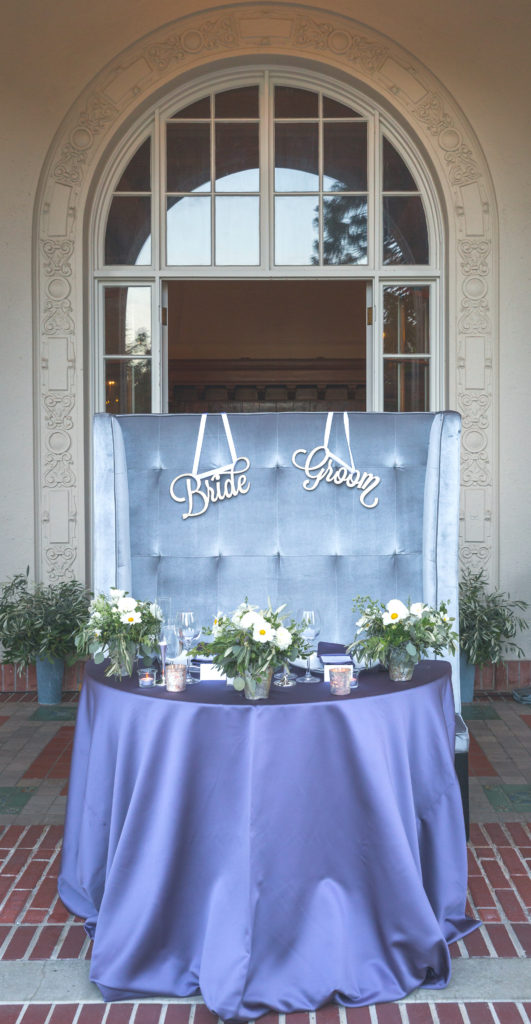 While guests were dining, dusk fell, and the twinkling lights on tall potted trees (from Interior Plant Design) lining the perimeter created a festive, golden glow.
After dinner, it was time for dessert inside…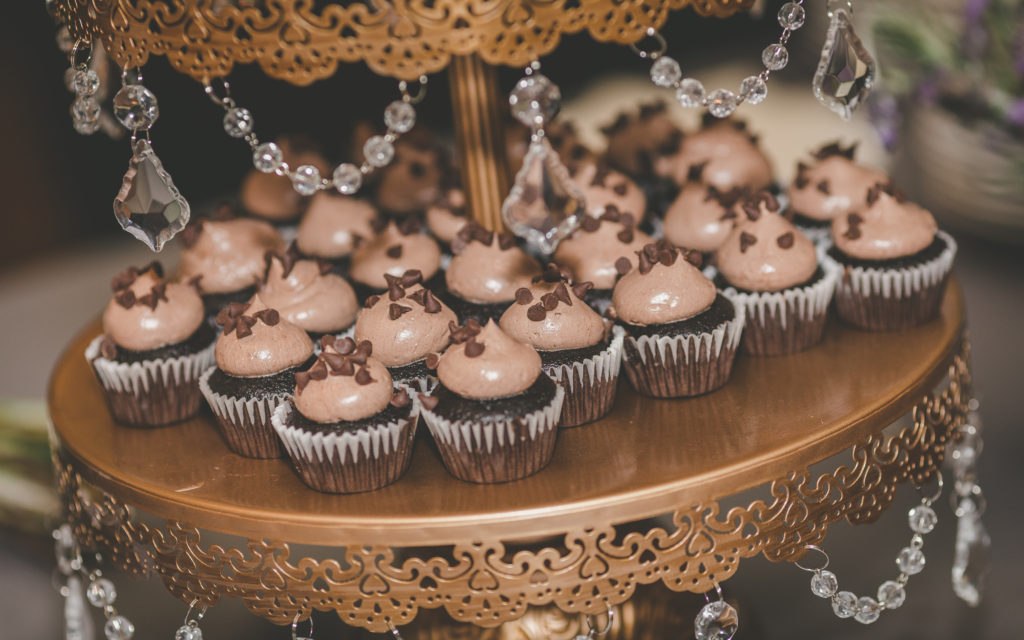 … followed by the couple's First Dance to  tunes by DJ Henry Kim of Big Fun Disc Jockeys. As a surprise for Kevin's parents who are celebrating their 50th wedding anniversary this year, the couple had chosen the same song for their First Dance that Kevin's Mom and Dad had danced to – then it had been "on the radio" for just six years; now it has become a timeless classic: Elvis Presley's Can't Help Falling in Love with You.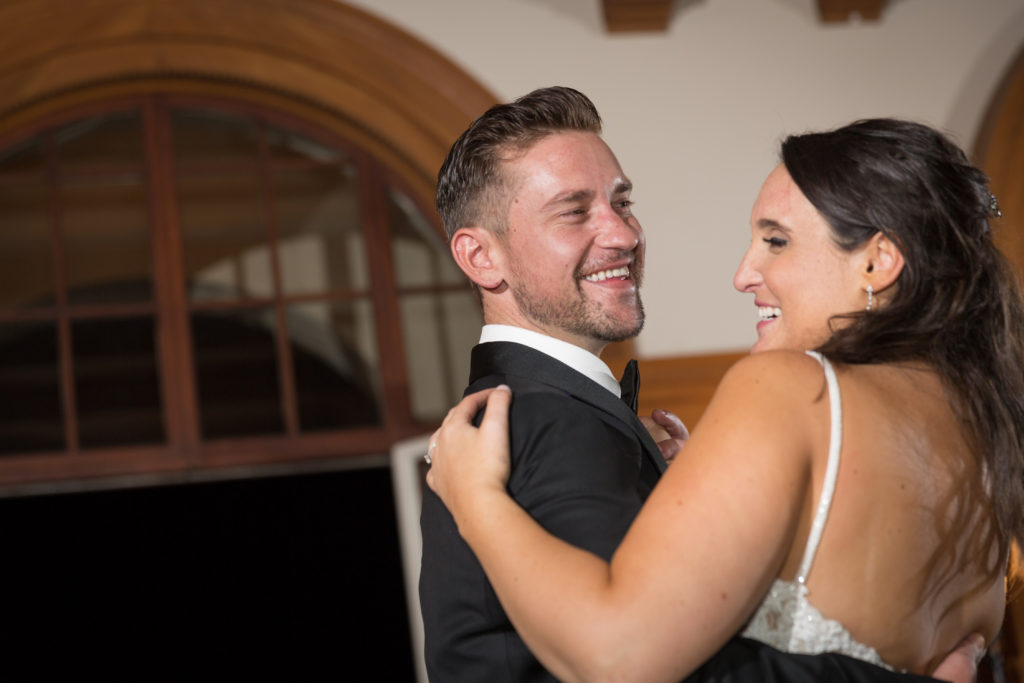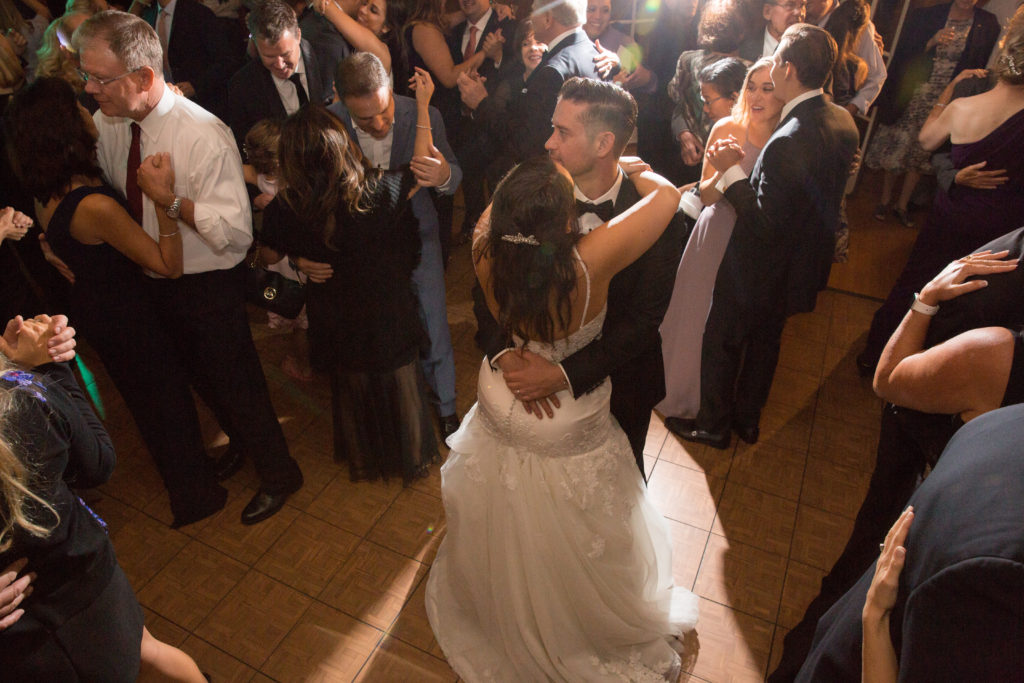 But that was, of course, only the beginning of a wild night of dancing!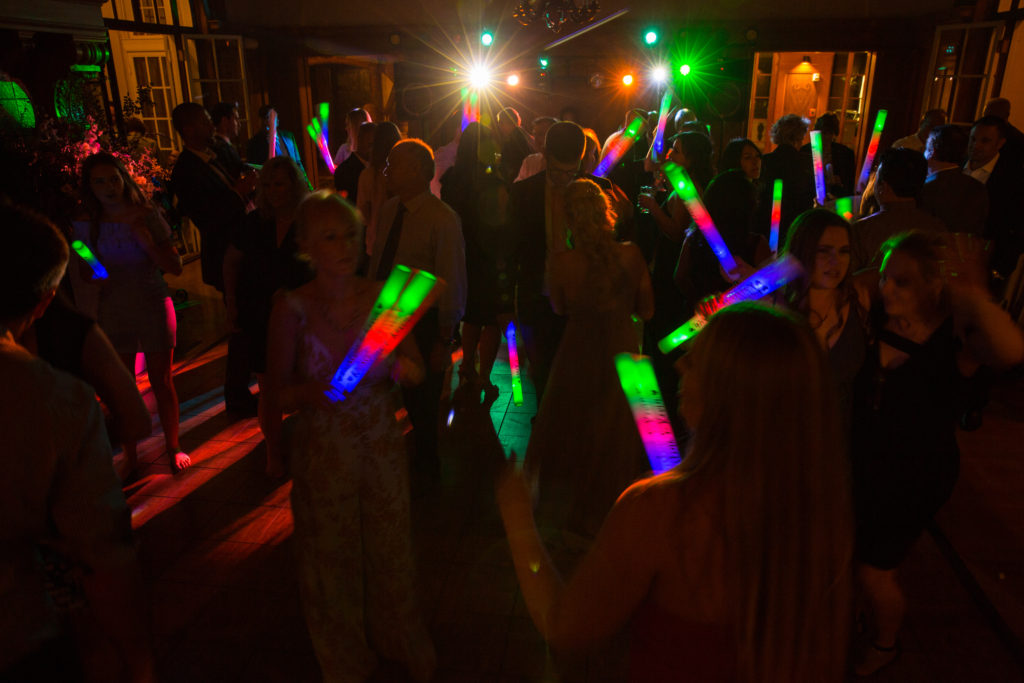 When the party came to an end, the couple's Grand Send-Off, was also done in high style: with a glowstick parade sending the newlyweds off to their breathtaking vintage Packard limousine (by Elegant Journey)…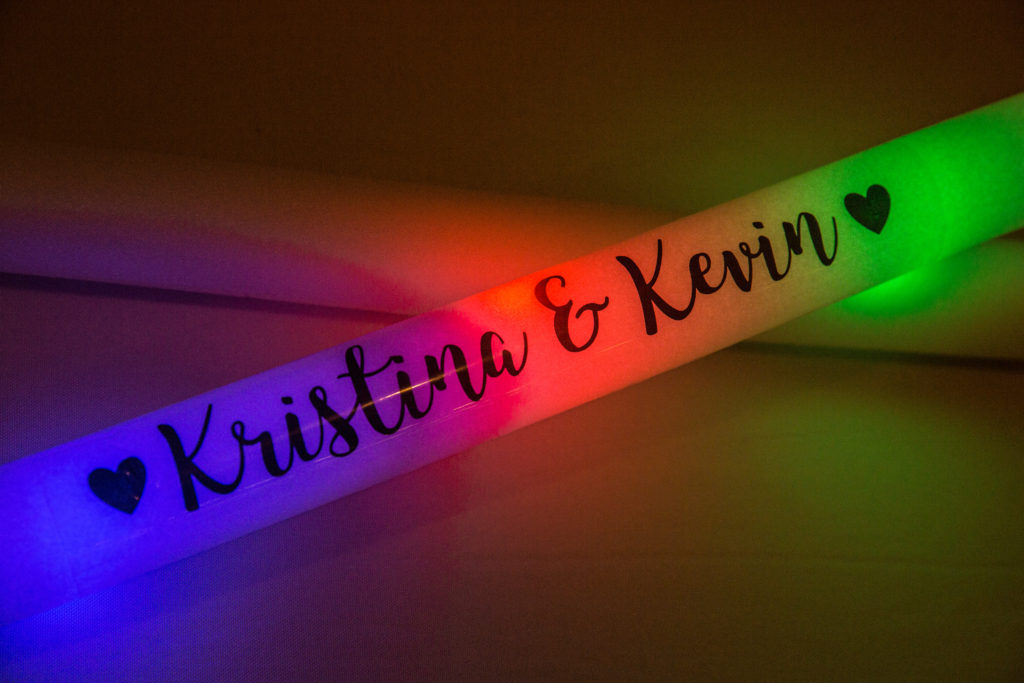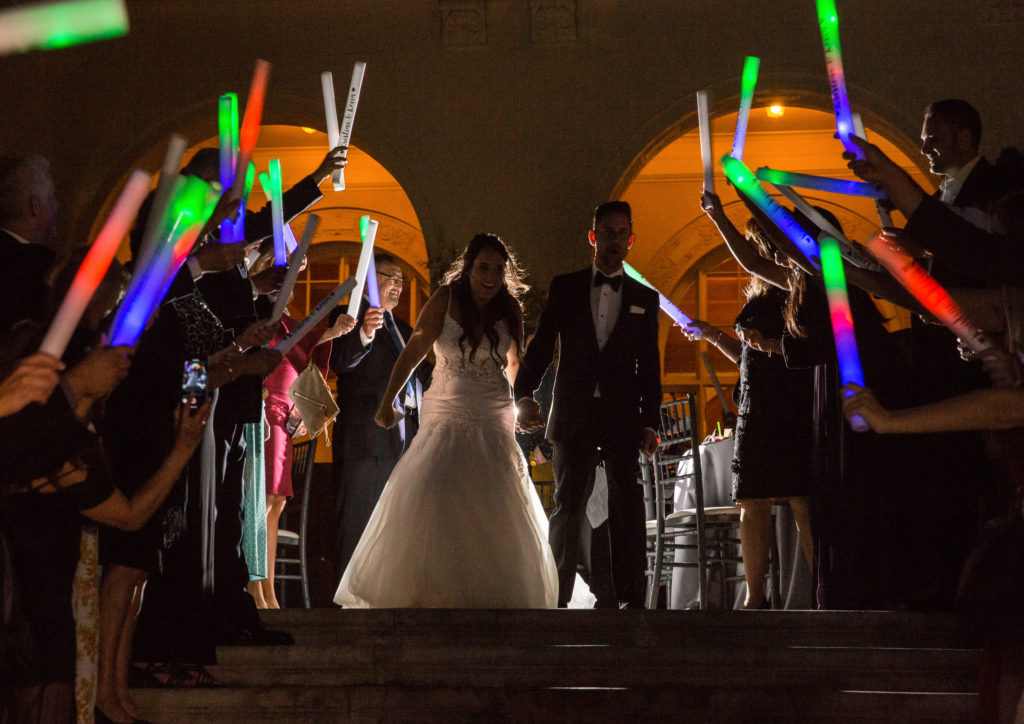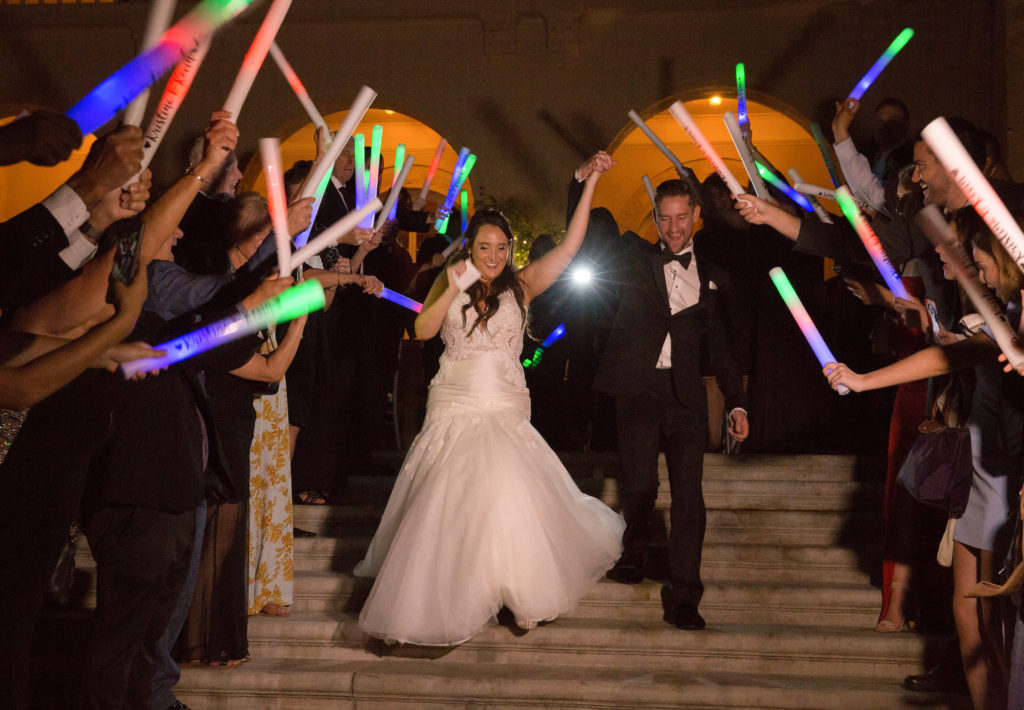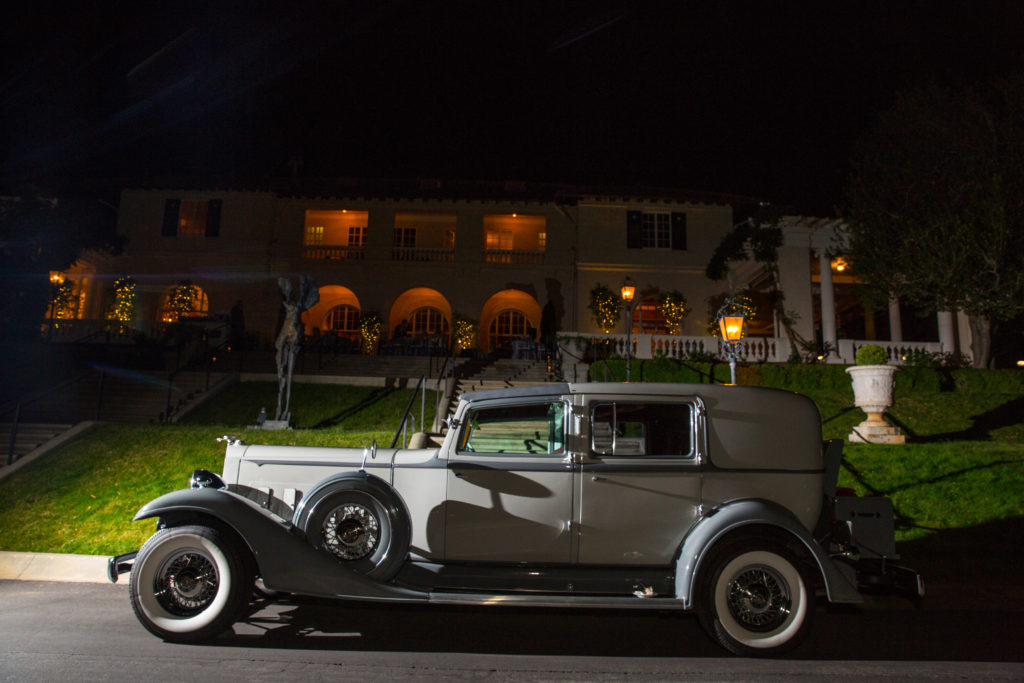 … to take them to their afterparty. Keep celebrating "amore," Kristina and Kevin, and our warmest wishes on your way!
Let us create YOUR unique wedding celebration, too!
<! DL 06/02/12: Added html code for Pinterest Pin It button (appears at the end of each post) > <! DL 06/02/12: Added padding style modifier to the Pinterest html code to align the Pit It button on the page > <! DL 06/02/12: deactivated code by adding two ! in the a and img code lines >