The SF Bay Area and especially Silicon Valley are famous for their "Work hard/play hard" attitude – and we all got the perfect venue for that lifestyle delivered to our doorstep!
My friend Fernando Ciurlizza of La Bonne Cuisine got me one of the coveted invitations to opening night at Bespoke (Mille merci, Fernando!) and there I was, in the middle of ONE. IMPRESSIVE. SPACE. But I am definitely getting ahead of myself… a few more explanations!
Bespoke is an entirely new concept, bringing together cutting-edge, high-tech work space for 250 and (equally high-tech) party space for up to 1200 (!!) in a super-central, convenient location: the upscale Westfield Shopping Mall in the heart of San Francisco: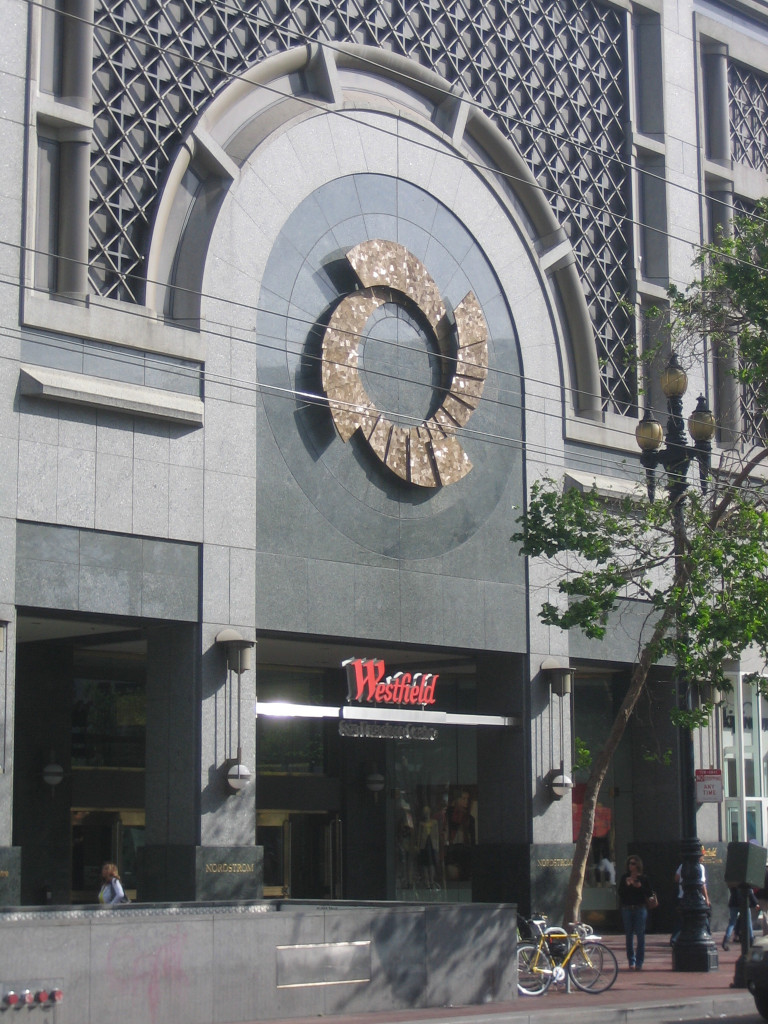 Easy to reach, and – while unexpected as a location – just so convenient to shops…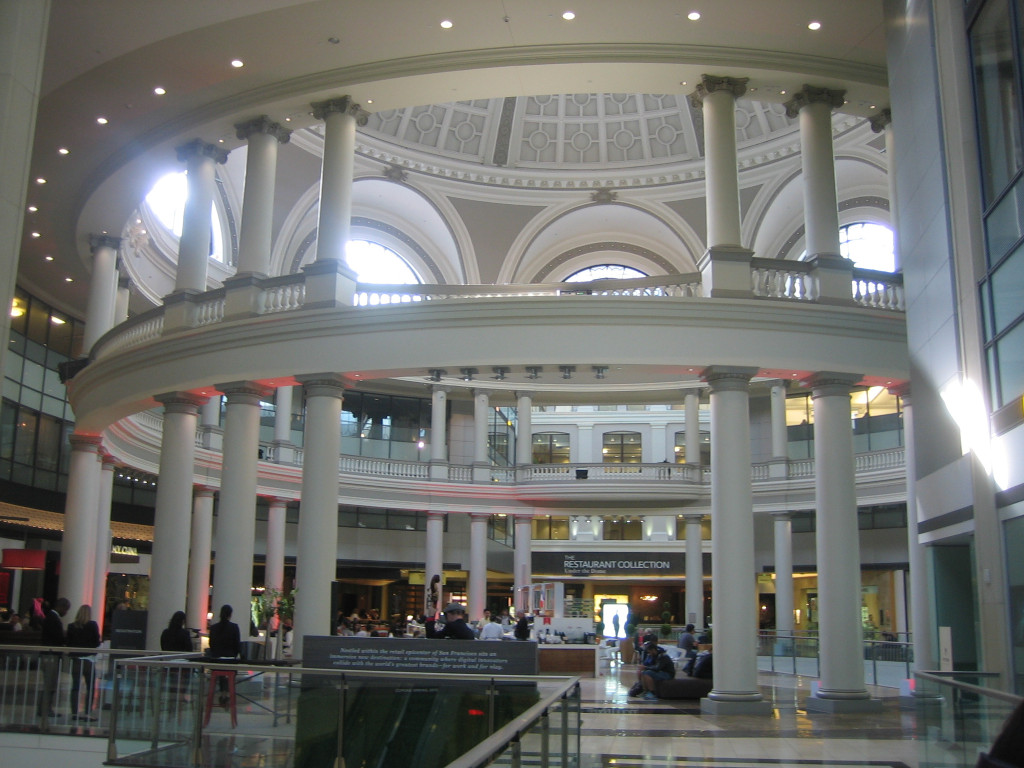 Bespoke occupies a good part of the 4th floor, alongside a collection of restaurants, right under the impressive cupola.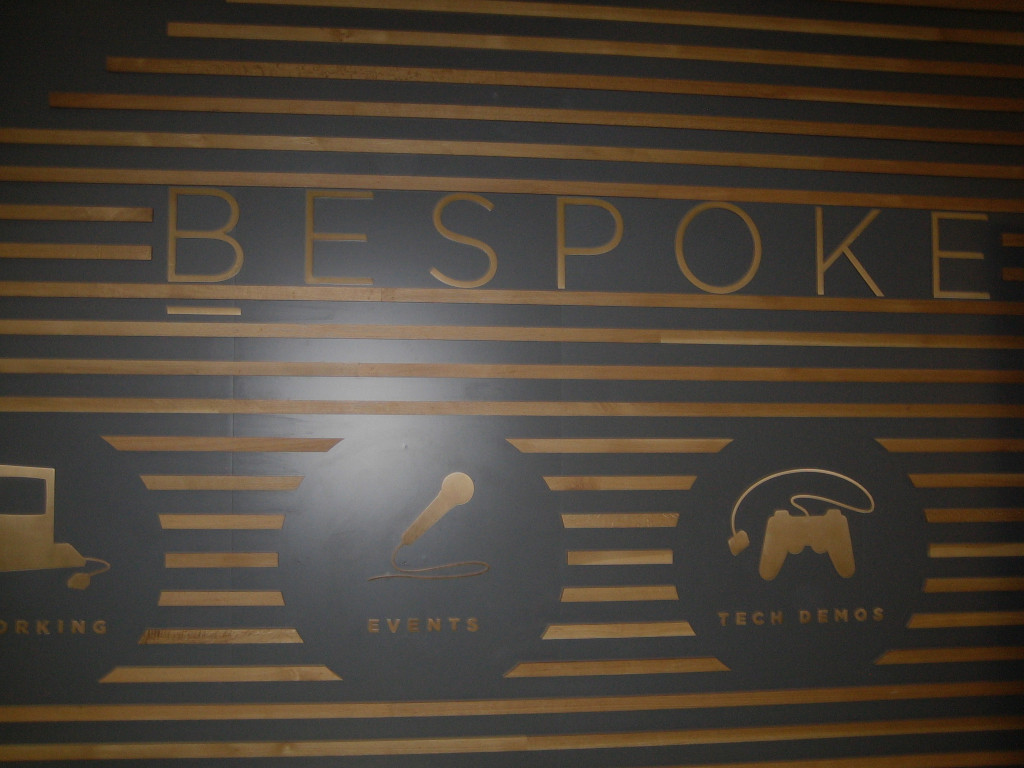 Work spaces at Bespoke offer each and every technical highlight one might require…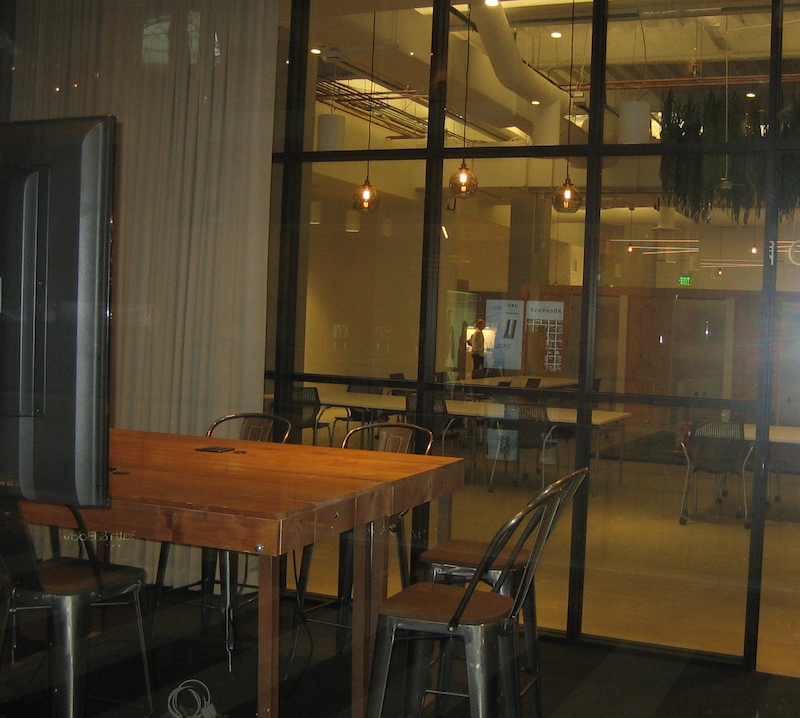 from single work stations to small conference rooms – and the design is impeccable. To me, that makes working a lot more enjoyable!
Speaking of which – here's the party space, tricked out with all the bells and whistles of A/V, lighting and data connectivity: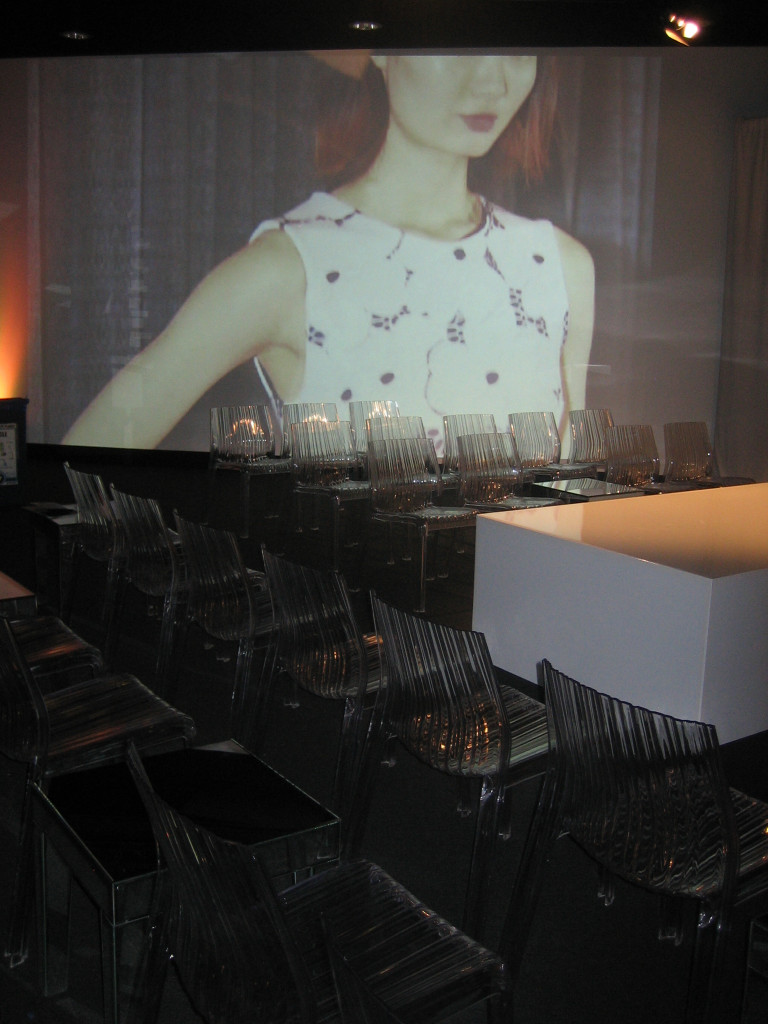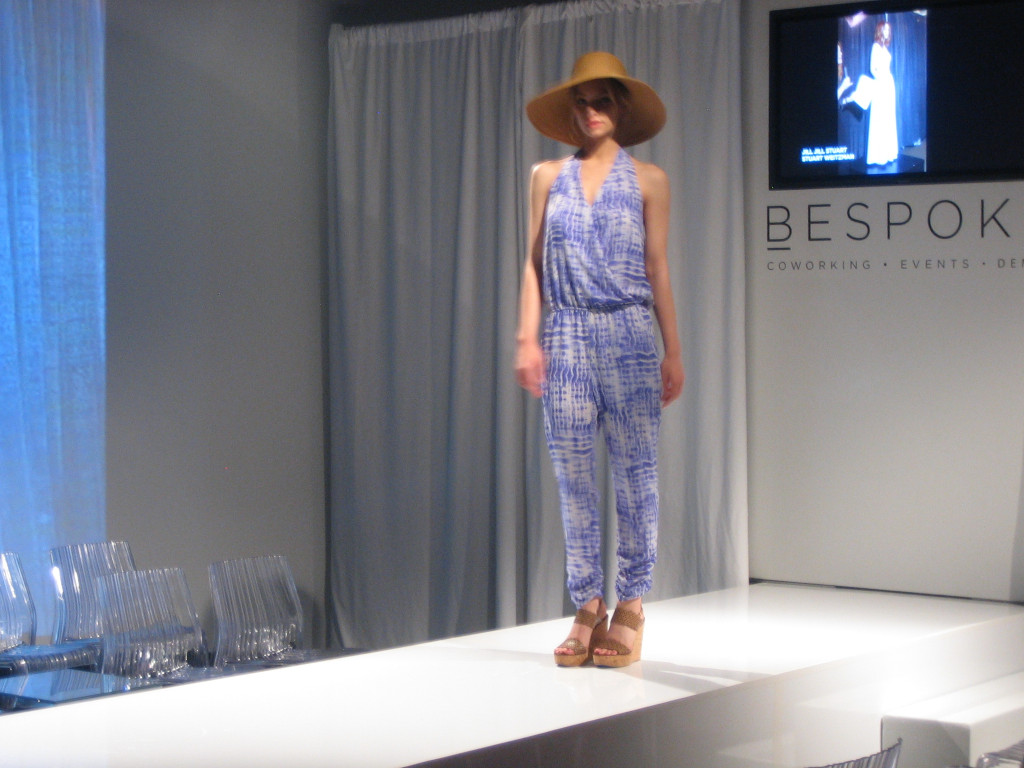 Fashion show, anyone? Projection? Conference setup? Or rather dining?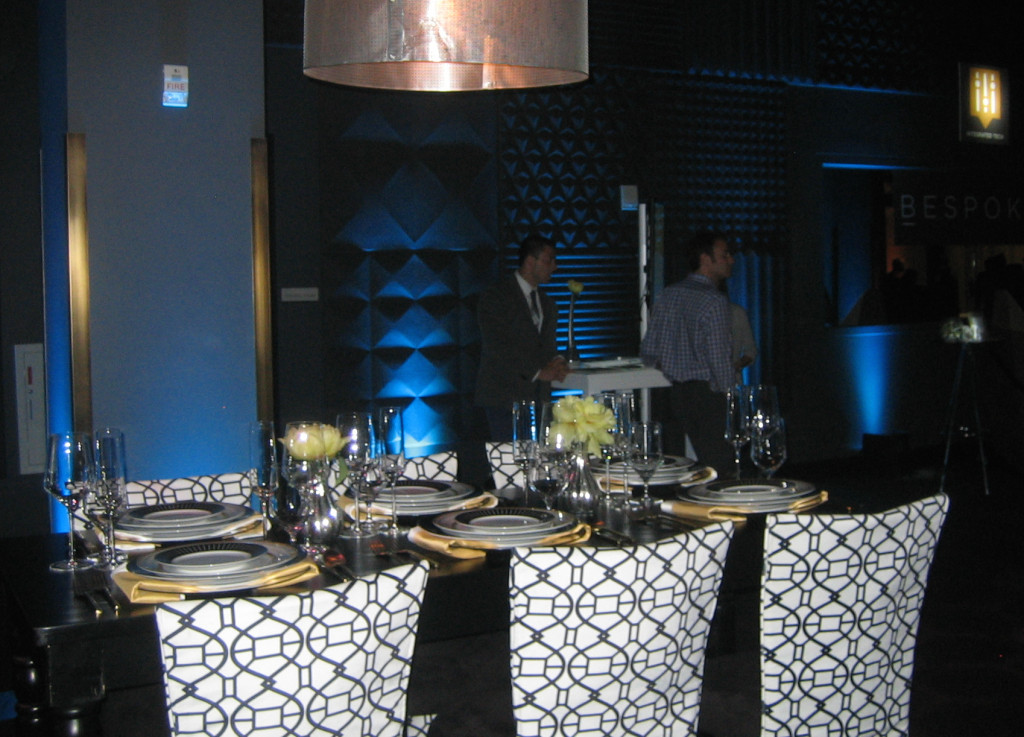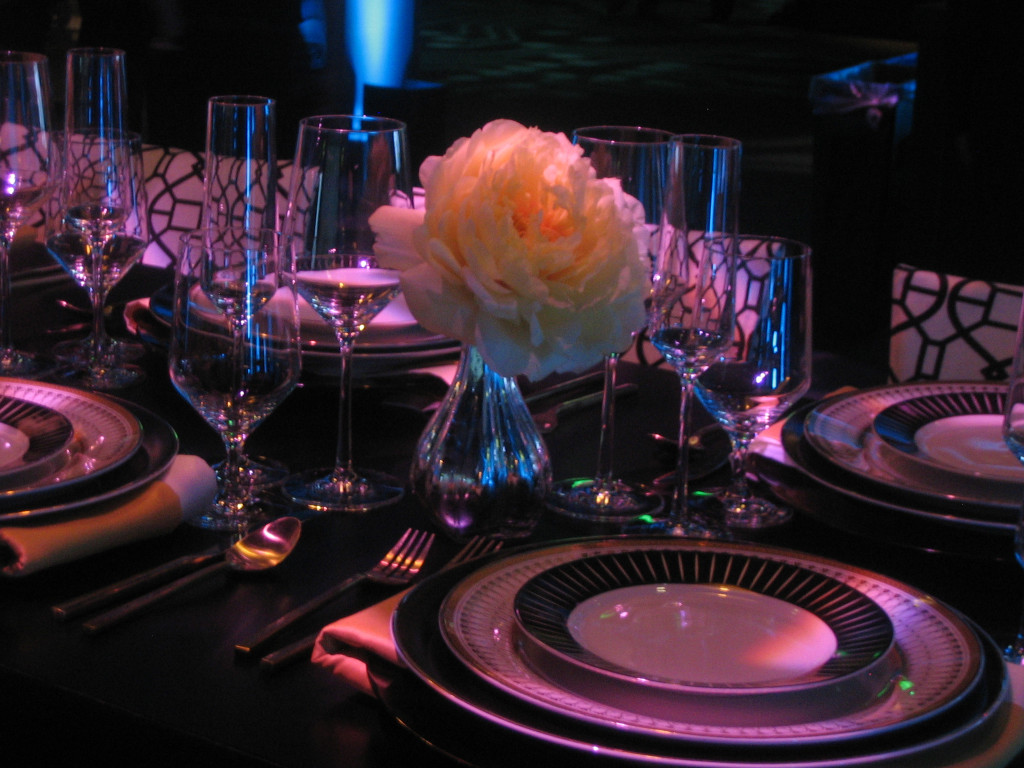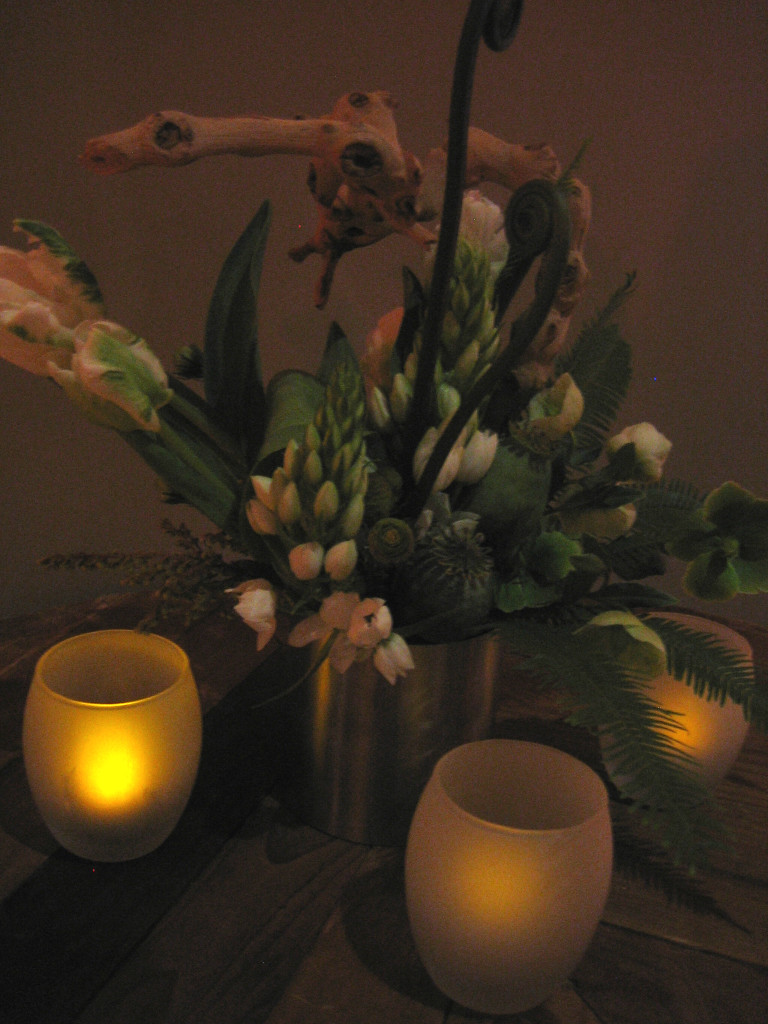 And after dining – the party's kicking loose for good! Look at these light effects…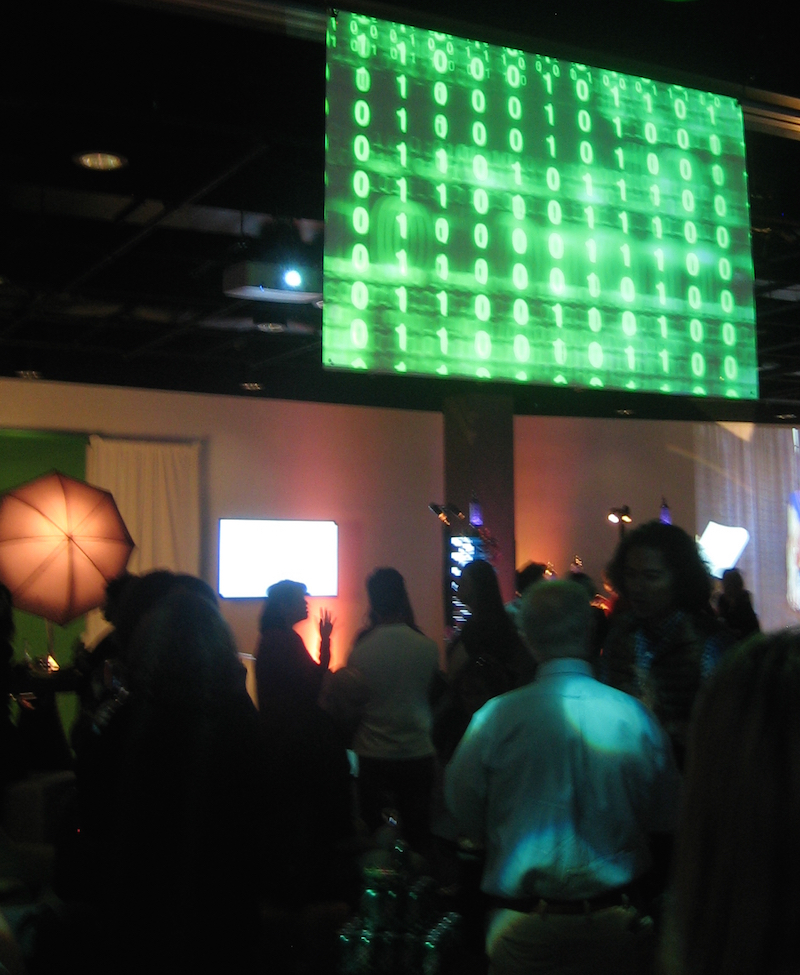 Isn't that fun? Throw in some music… and people will refuse to leave. I guarantee it!

While I assume that Bespoke will be the biggest hit with the "hi-tech crowd," I can well imagine a "techie" couple throwing a wild dance party here for their nuptials… the design and entertainment possibilities are pretty endless at Bespoke!

<! DL 06/02/12: Added html code for Pinterest Pin It button (appears at the end of each post) > <! DL 06/02/12: Added padding style modifier to the Pinterest html code to align the Pit It button on the page > <! DL 06/02/12: deactivated code by adding two ! in the a and img code lines >