All the brides for whom my company, A Day Like No Other, is planning a wedding, are a princess for the day. But none of my brides had so far taken this idea so verbatim – until Tanya requested a "French Princess" theme for her wedding! So together we set out to find the perfect "castle" for her and her Prince Charming (aka Dan) to celebrate with their 200 or more guests.
We found our castle in the storied Merchants' Exchange Building in San Francisco's Financial District: the elegant Julia Morgan Ballroom. The bride chose coral and lavender for her wedding colors, plus a lot of sparkle and candlelight. So we began designing to make this vision come true. A full 15 months later, the Great Day had finally come.
Tanya got ready in the nearby Omni Hotel under the expert hands of hair and makeup artist Sunshine from Wowpretty Salon.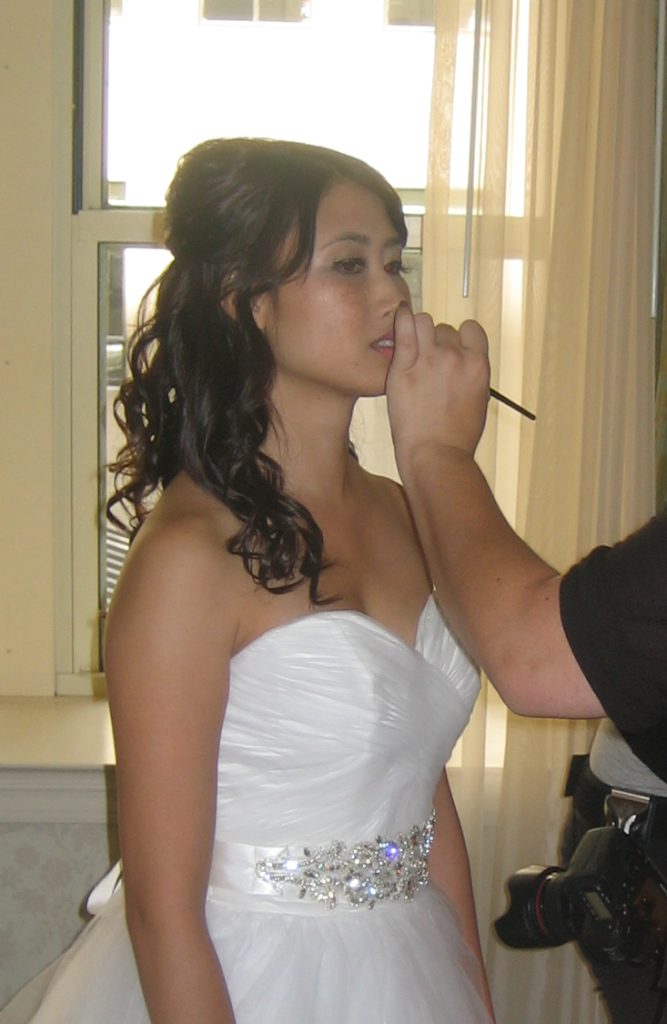 The princess wore a gorgeous wedding dress with a shirred bodice, crystal-encrusted belt and full skirt with layers and layers of tulle and a train: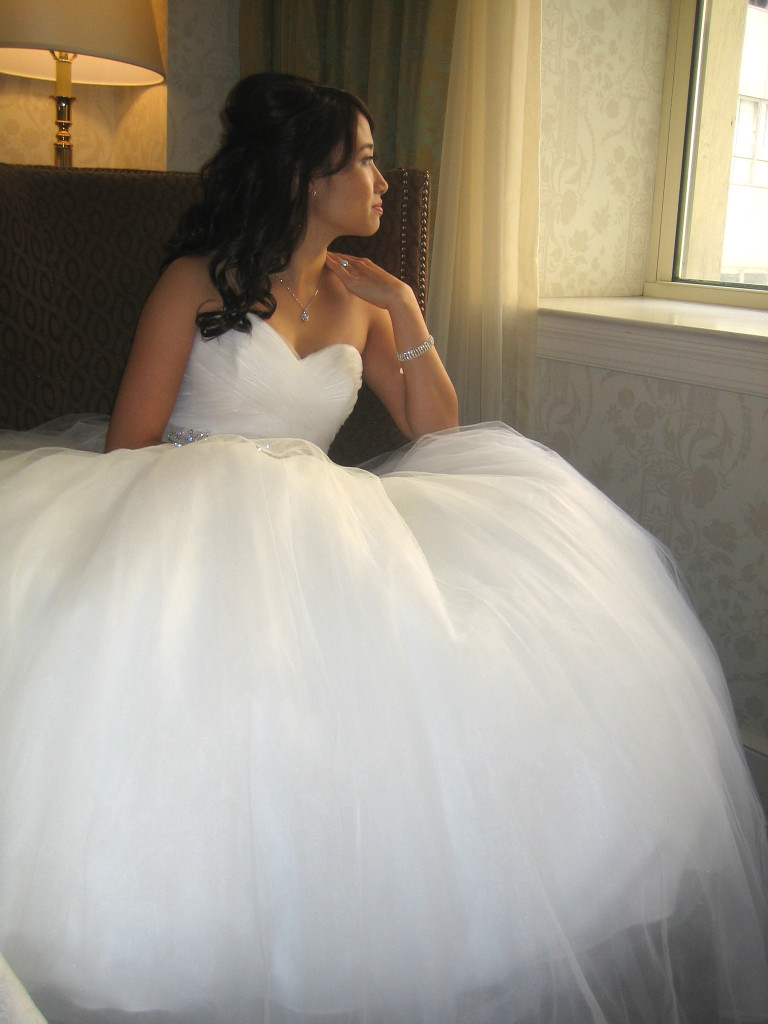 … and she carried a romantic bouquet in ivory, coral and lavender tones by  Deidre Rastelli of Tutti Fiori…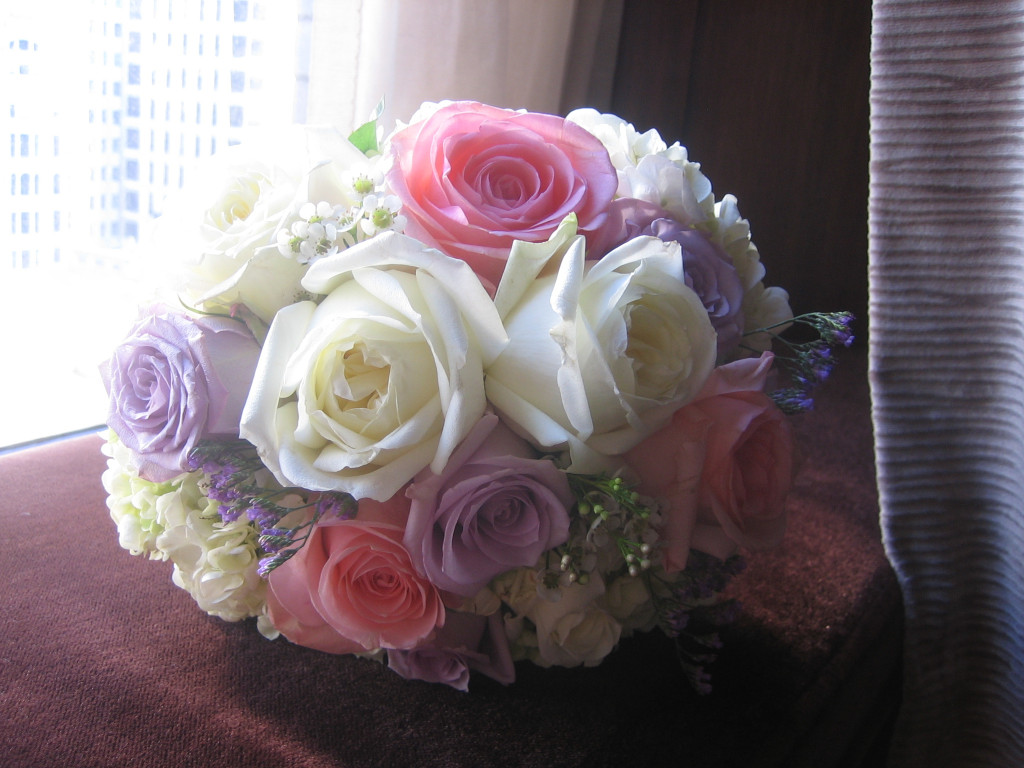 The First Look took place on the dramatic sweeping staircase in the lobby of the Omni Hotel…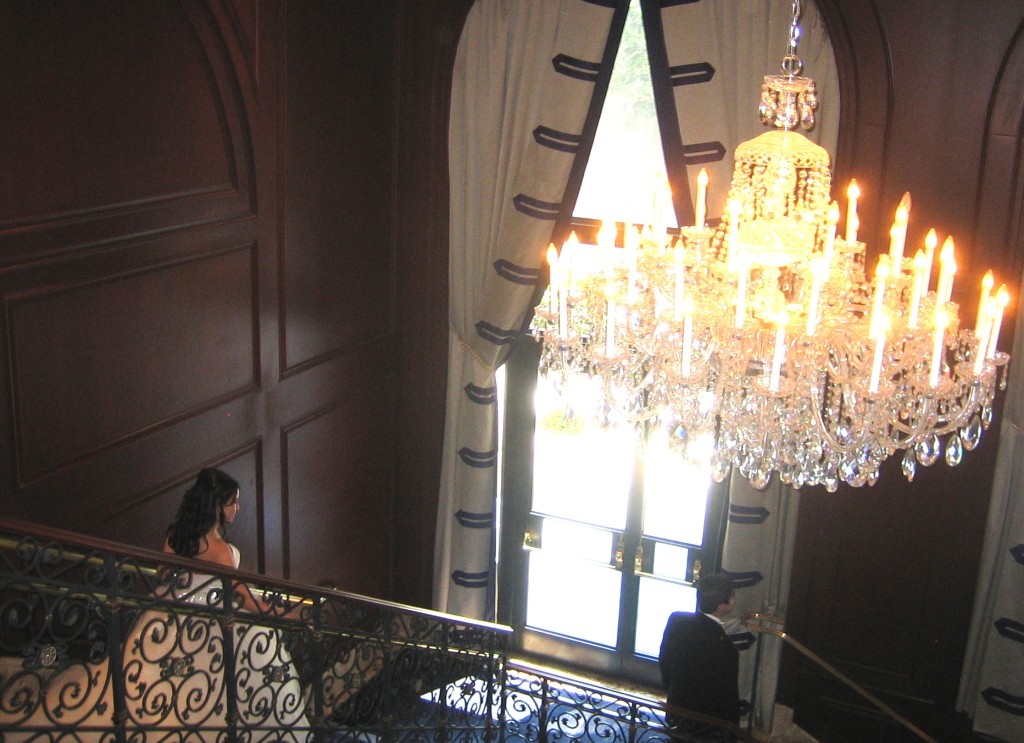 …. followed by more photos: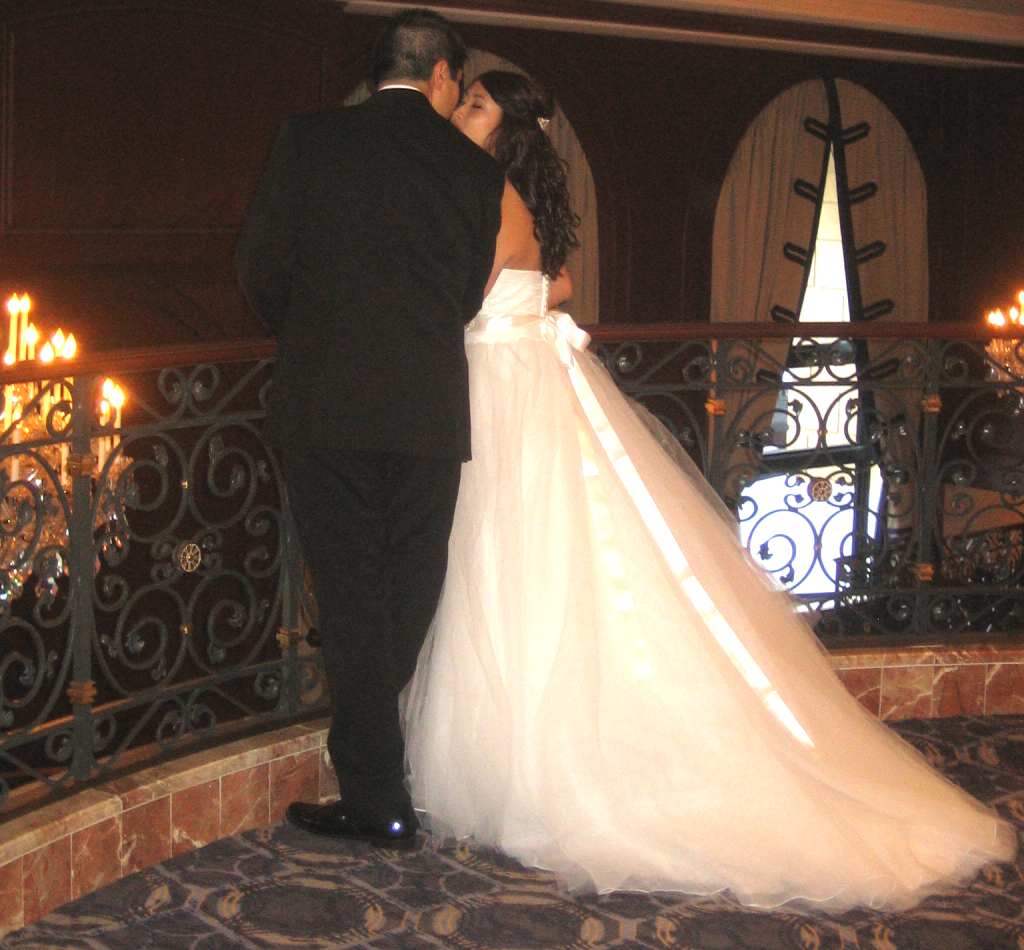 And then it was time for Church! The couple had their ceremony at Old St. Mary's Church just a block up from the hotel…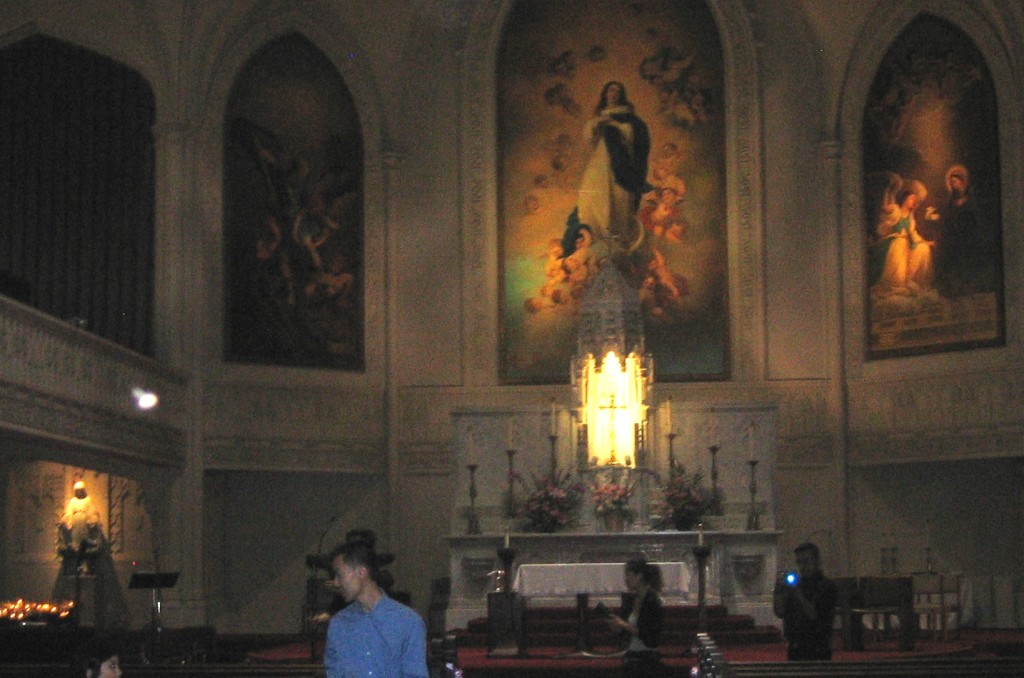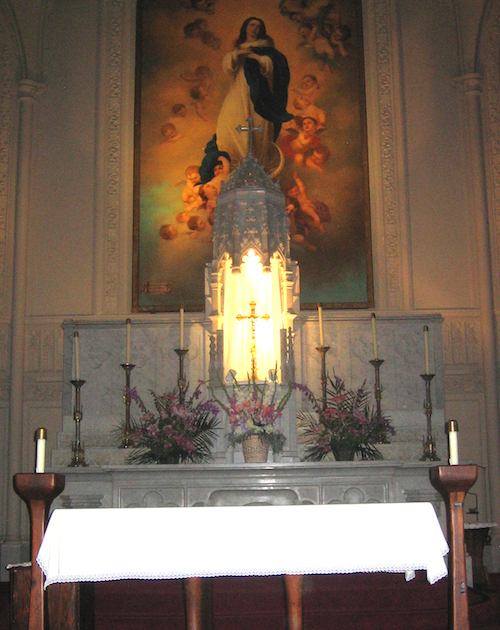 … and here comes the bride!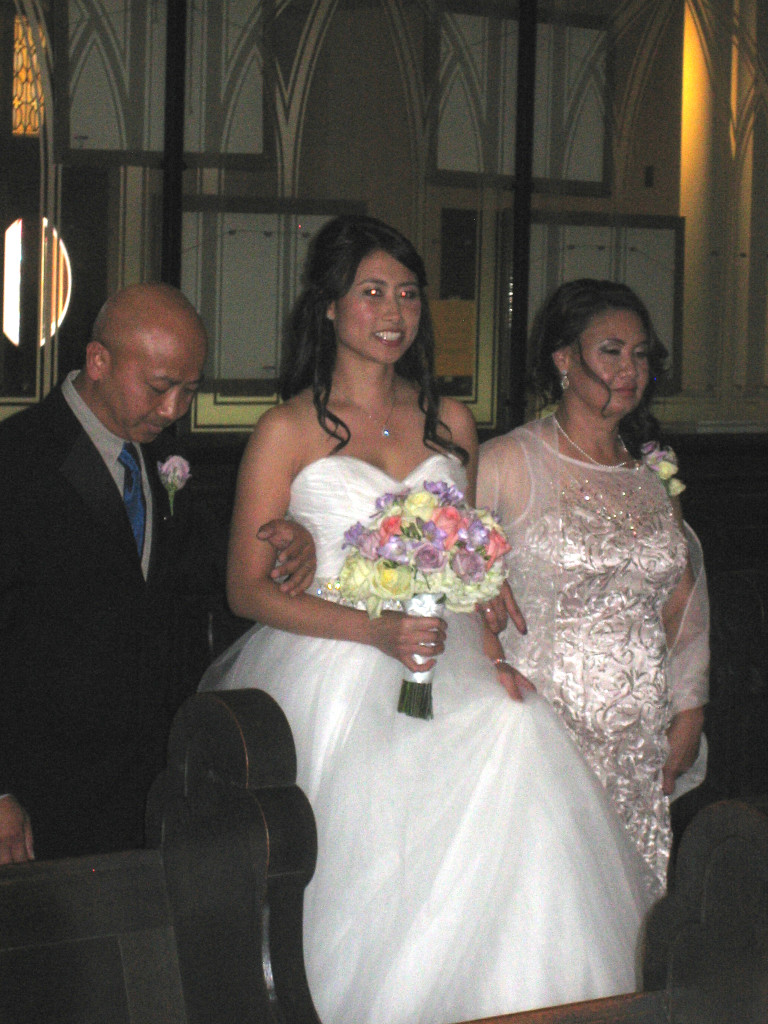 Meanwhile, the Day Like No Other team (my assistants Angeliki and Quan and myself) spread out – Church, photo session, reception venue – to get all the family photos done and everything ready in time for the arrival of the guests at the Julia Morgan Ballroom.
First off: photo galleries of the couple…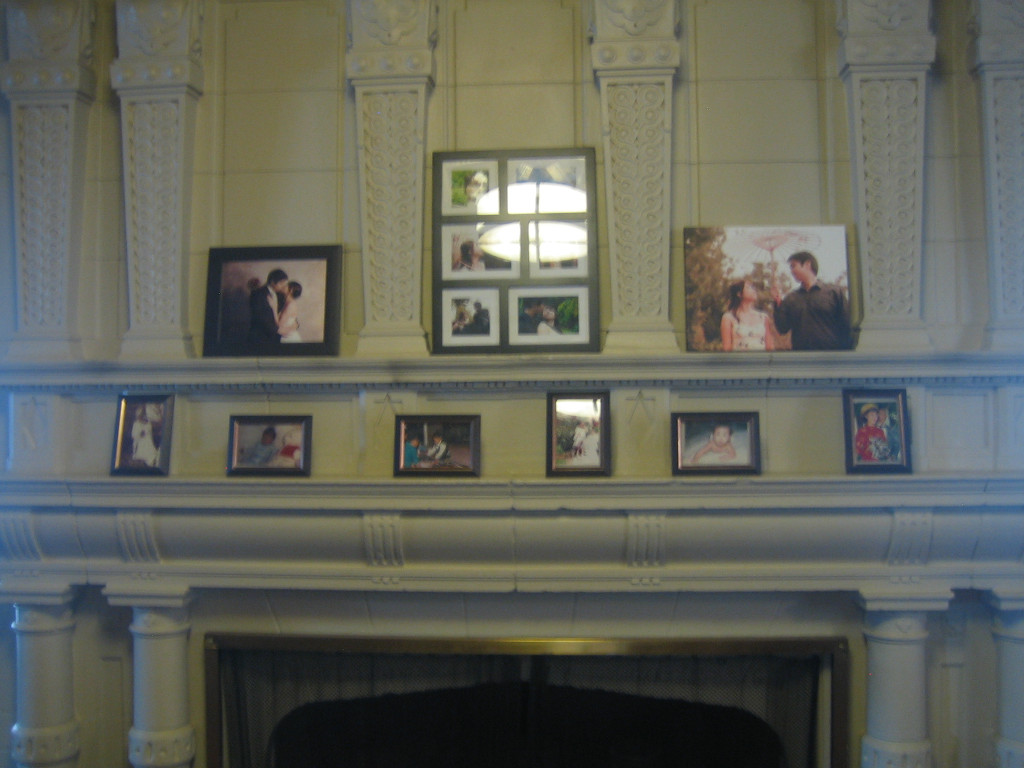 and then – escort cards, custom-designed, custom-made and hand-calligraphed on silver and lavender card stock, outfitted with an organza bow, and each of them sitting atop a wedding favor box (bottle stoppers with a heart motif) – one of my bigger projects, but certainly very princess-like!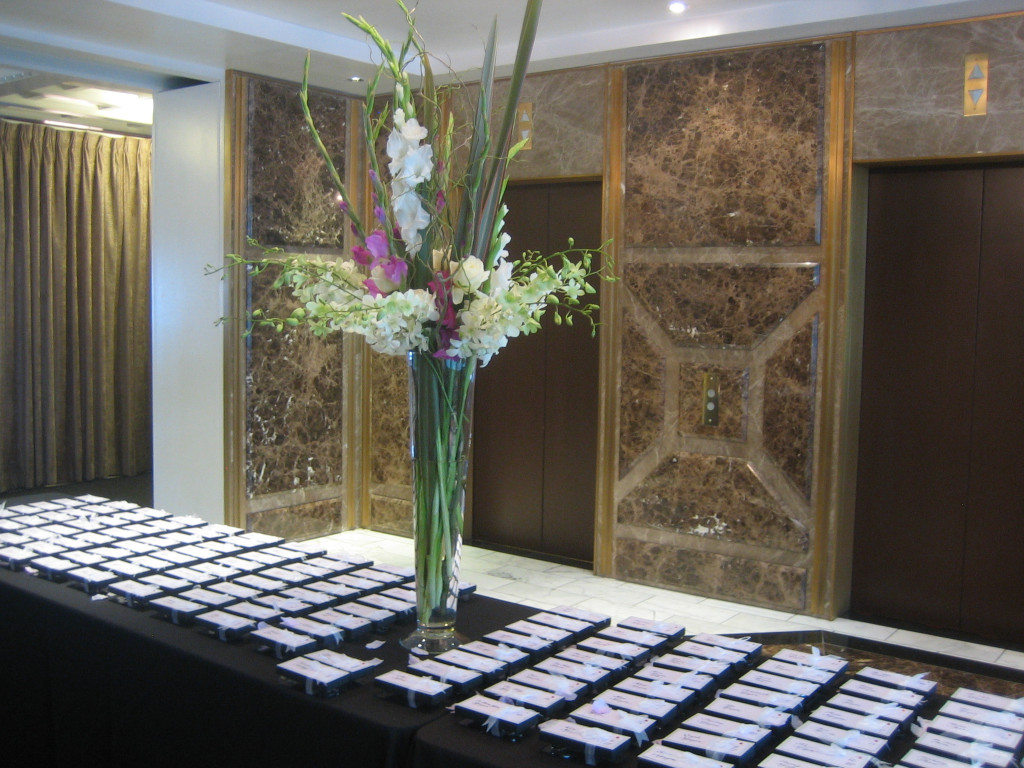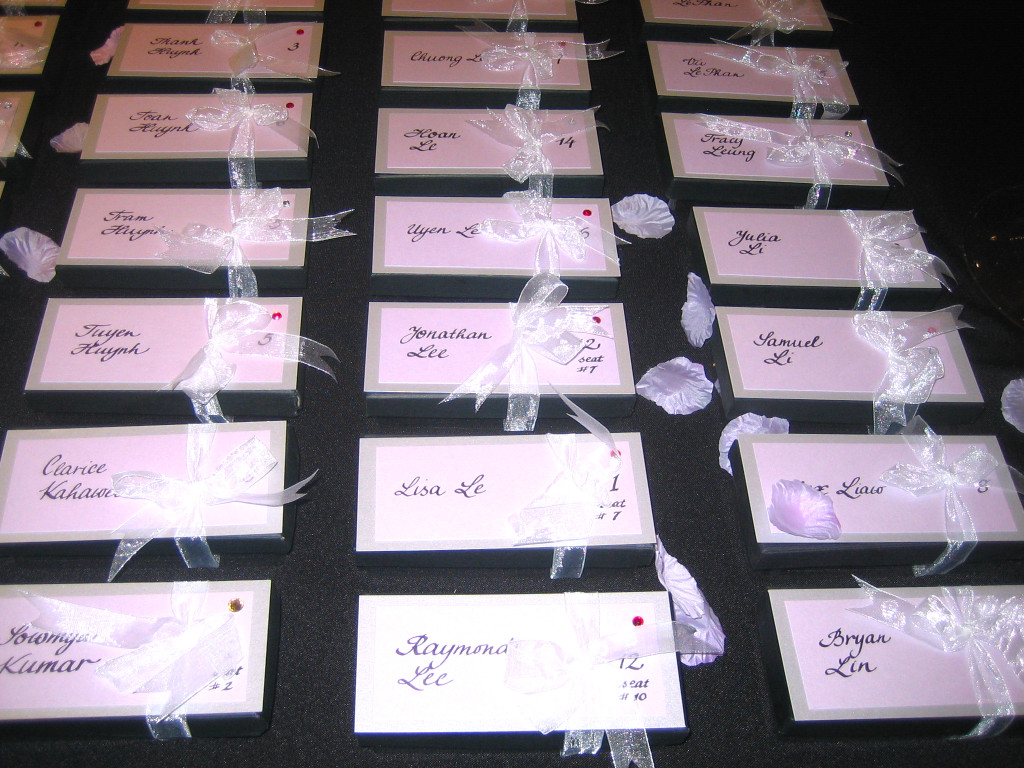 For the dining room design, we chose lavender uplighting and lavender napkin bands with crystal-encrusted buckles (my second-biggest production here…), and together with the centerpieces from Tutti Fiori and lots of mirrors and candle light,  it all came together to one unified design scheme: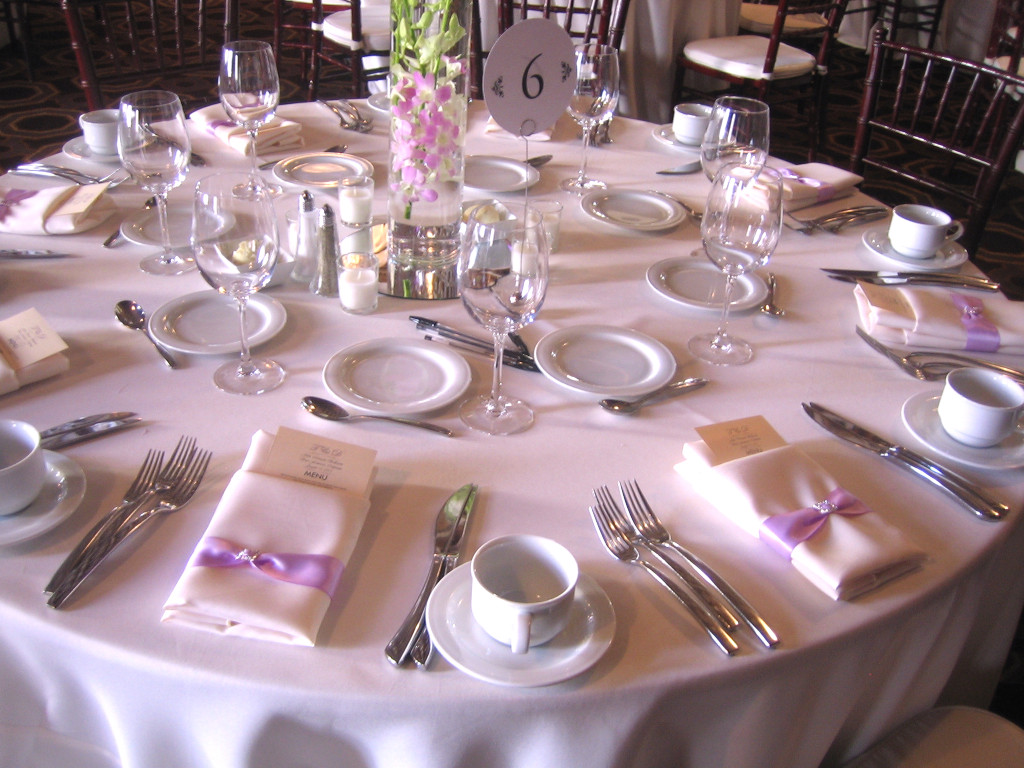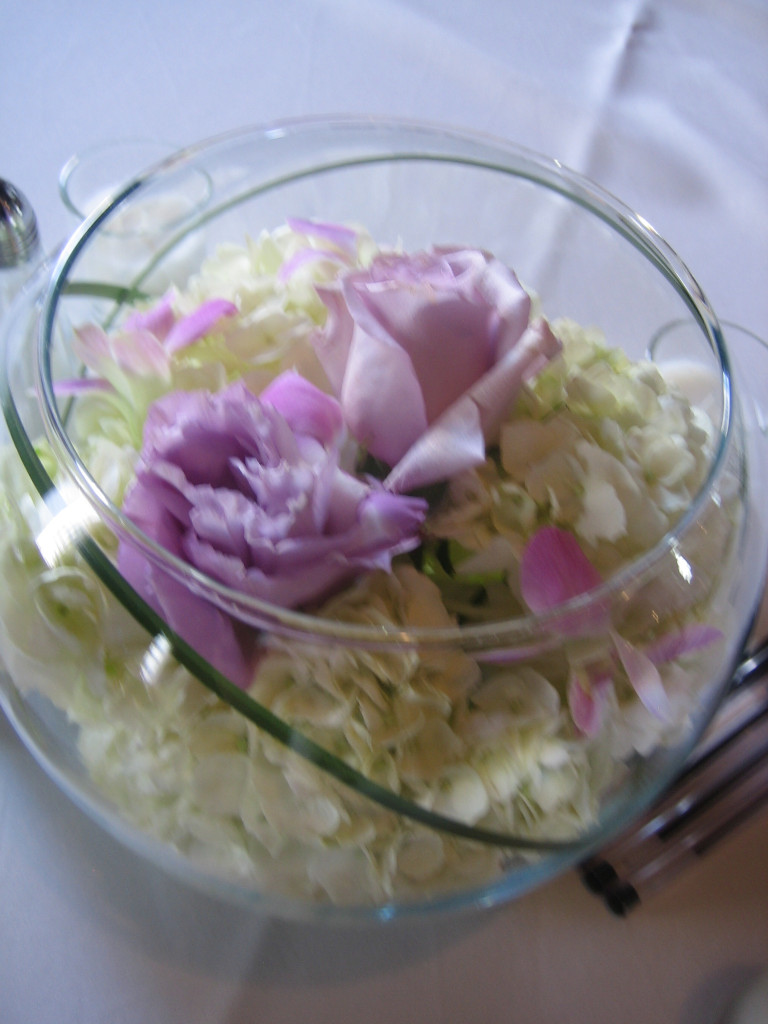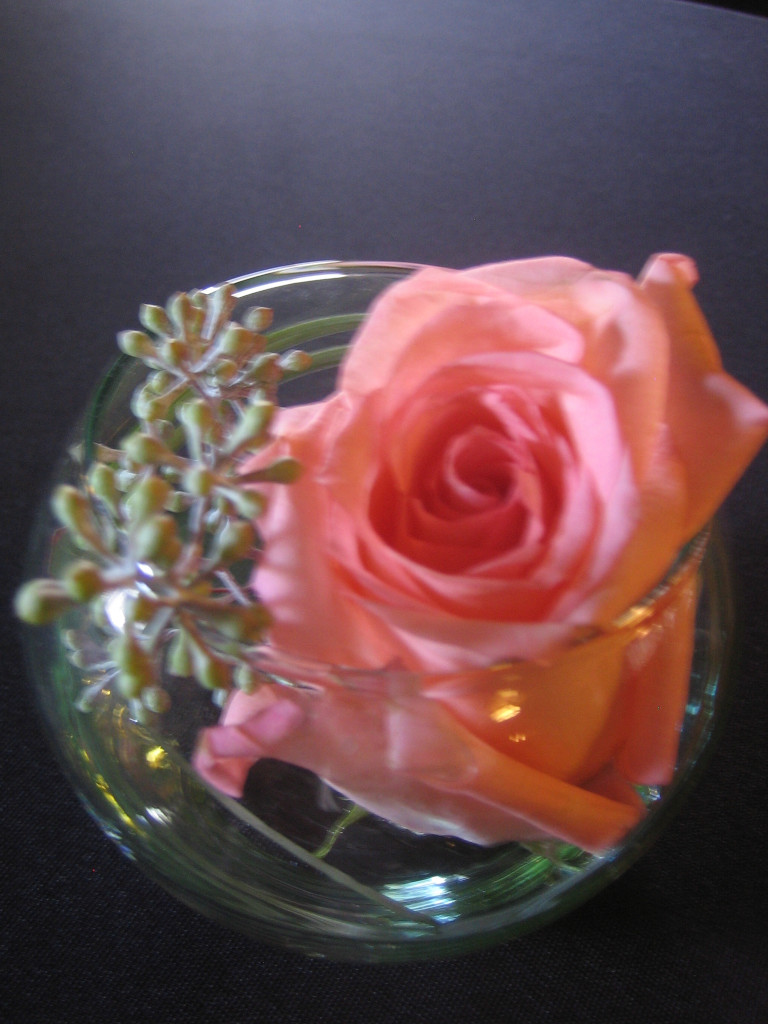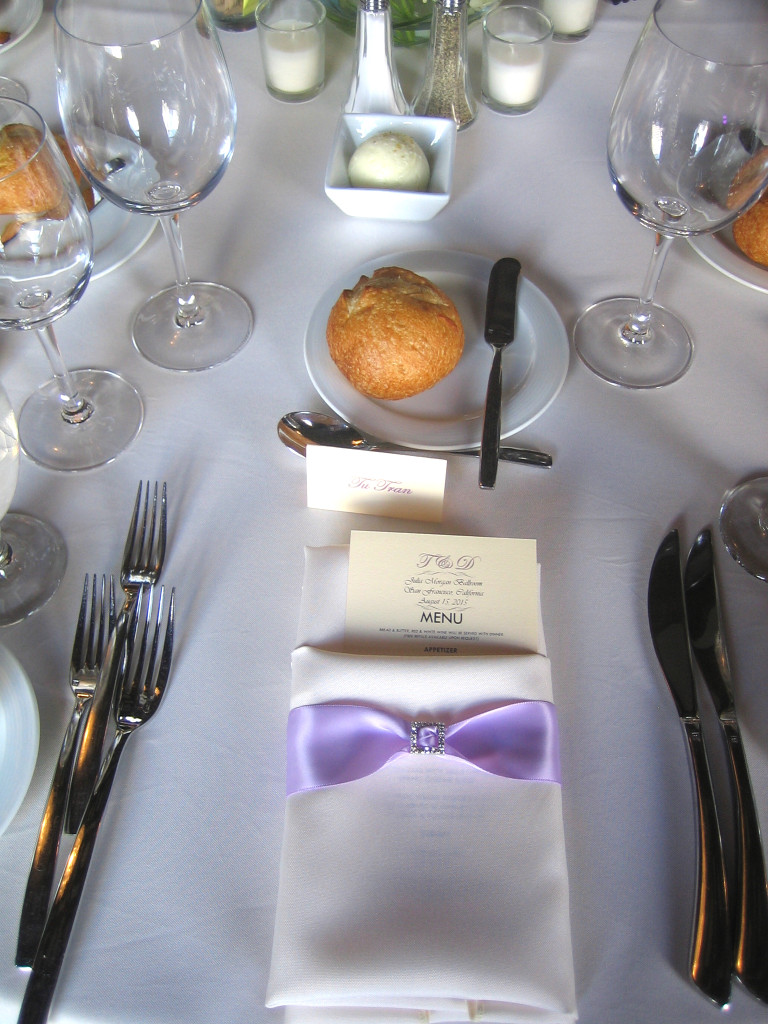 "Prince" and "Princess" had their own sweetheart table…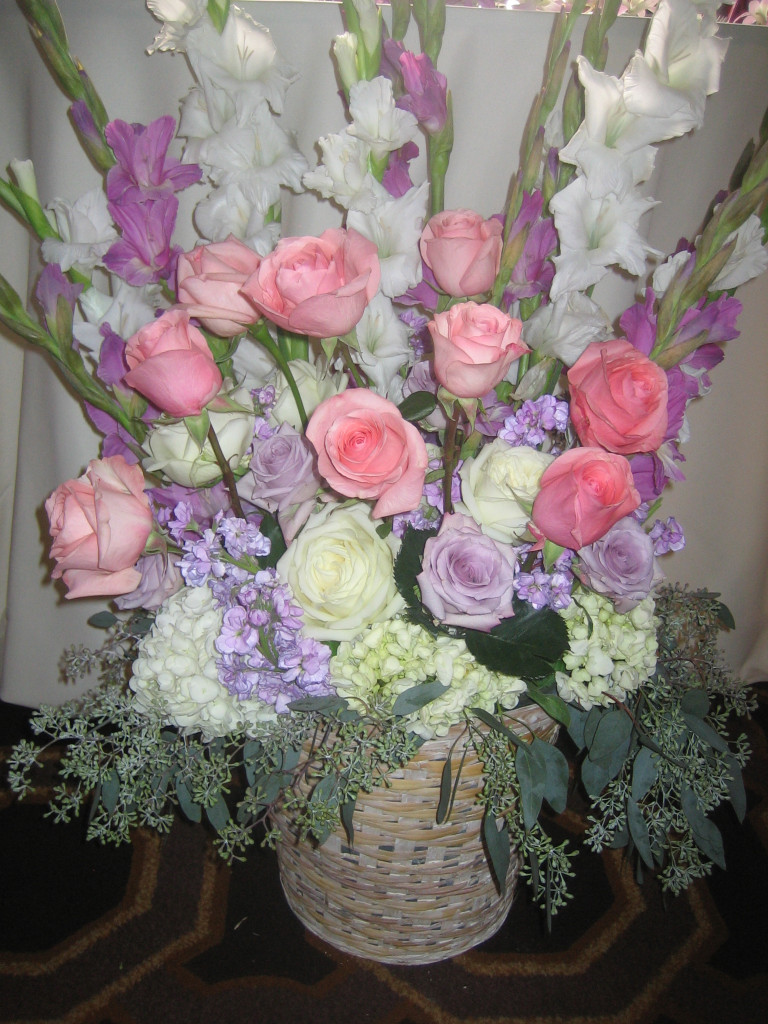 During dinner (and throughout the evening), guests were entertained by Woody Miraglia and Andrew Tran from Big Fun DJs, and as dusk fell, Monique Albert's beautiful lavender uplights (from Just De'Lights) imparted a beautiful ambiance on the grand ballroom.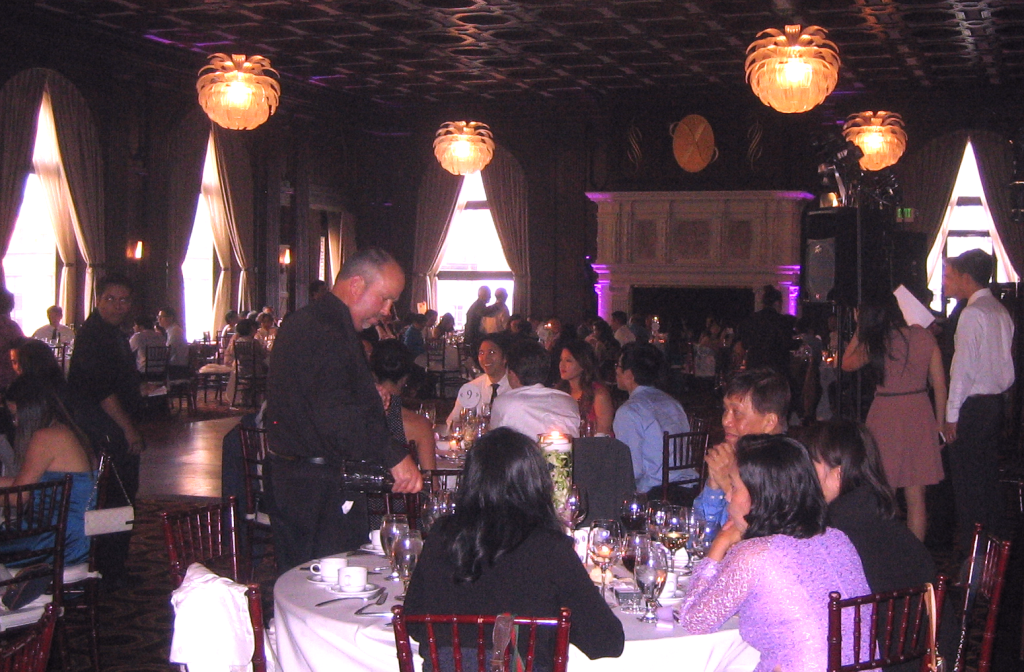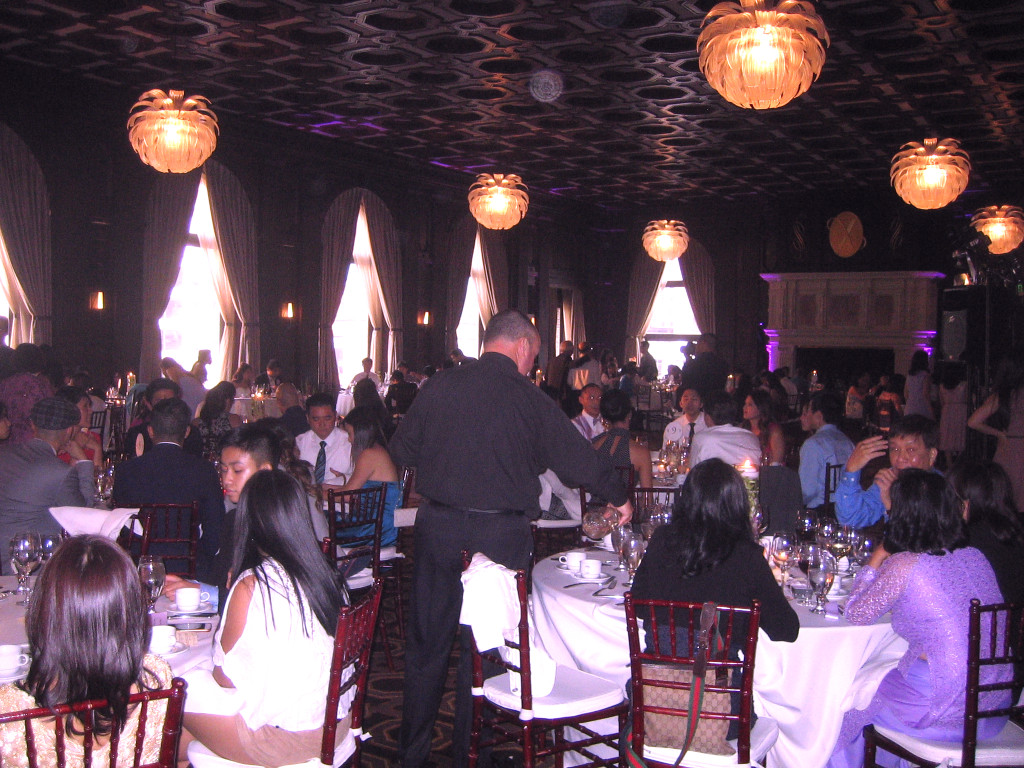 Throughout the evening, guests were also having fun with a DIY photo booth and – the great hit of the day – with having their portraits done by caricature artist Michael Rosenthal of Caricatures 4 Every Event …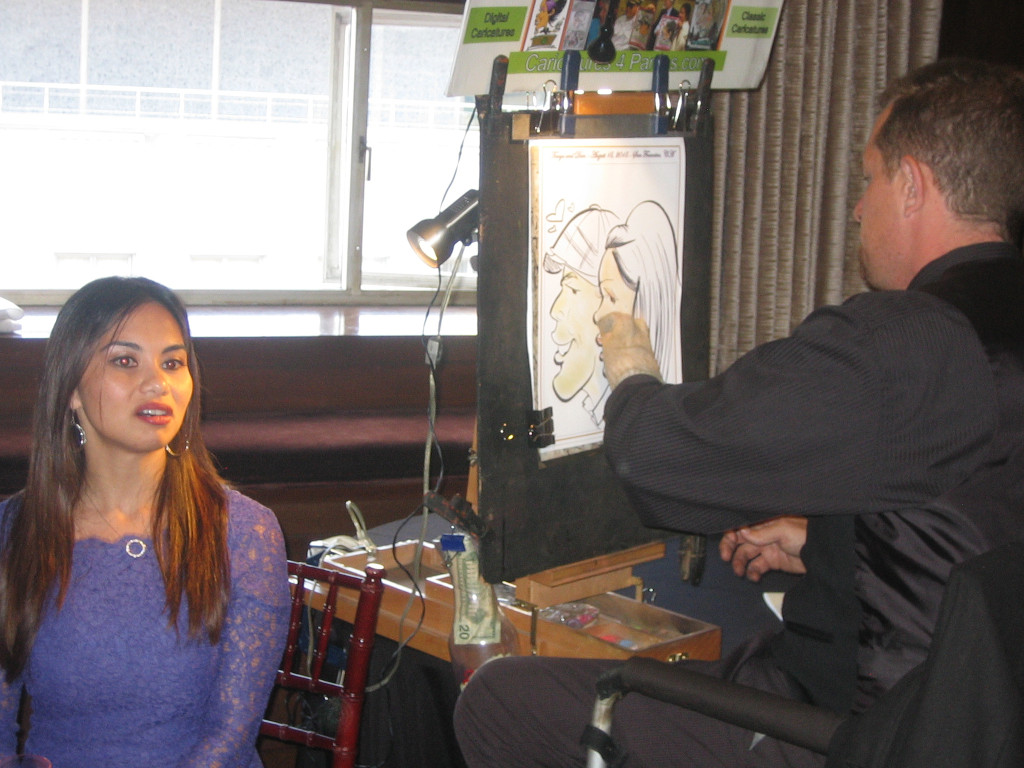 … while the little guests had fun in the game room with babysitter Claire Schimaneck.
What else? Cake cutting, of course! And with Dan being a physician and Tanya a nurse, they cut the cake with scalpels, to the amusement of all their guests… it actually works! Underneath the beautiful modern cake design by Jasmine Rae Cakes a rich chocolate-and-raspberry cake as well as a creamy vanilla cake were waiting…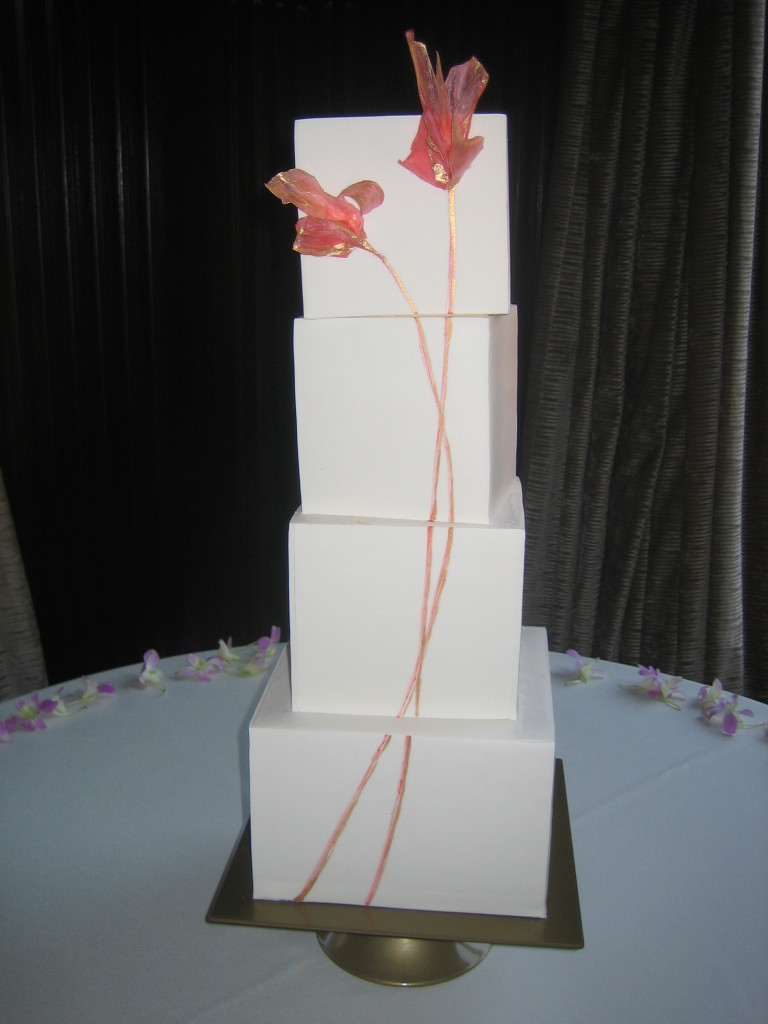 Then came the bouquet toss and the garter toss – oops, no! No garter… a stethoscope toss! (More merriment from the guests!)
Following the cake dessert, the couple enjoyed their First Dance to the tune of "Lucky:"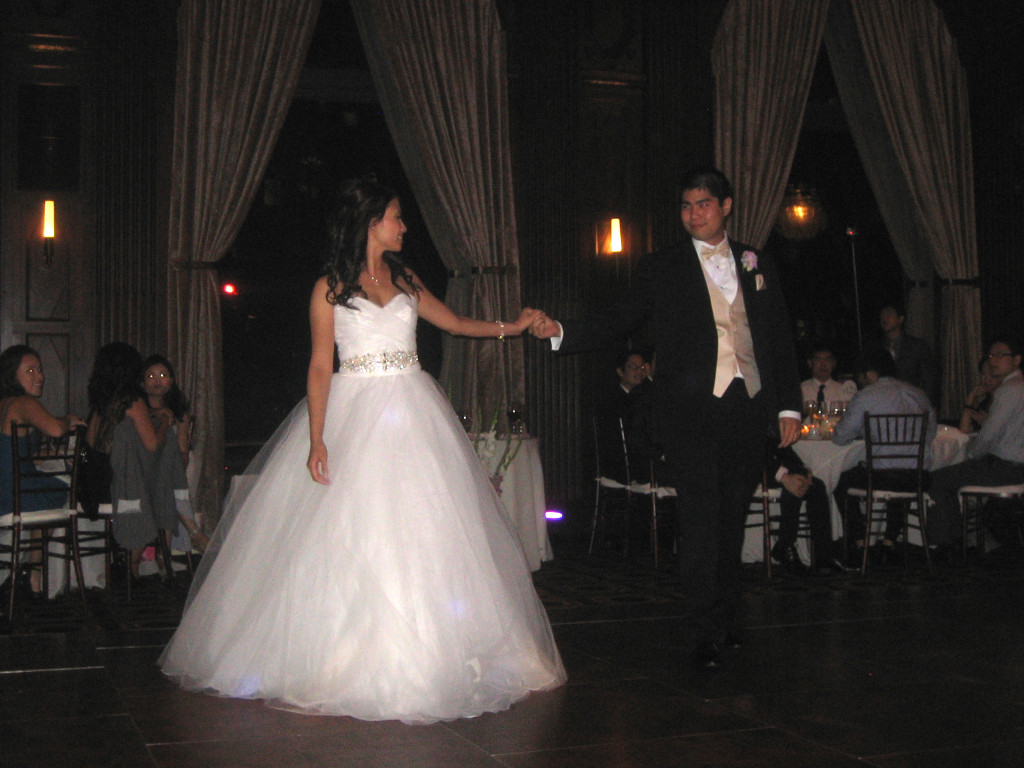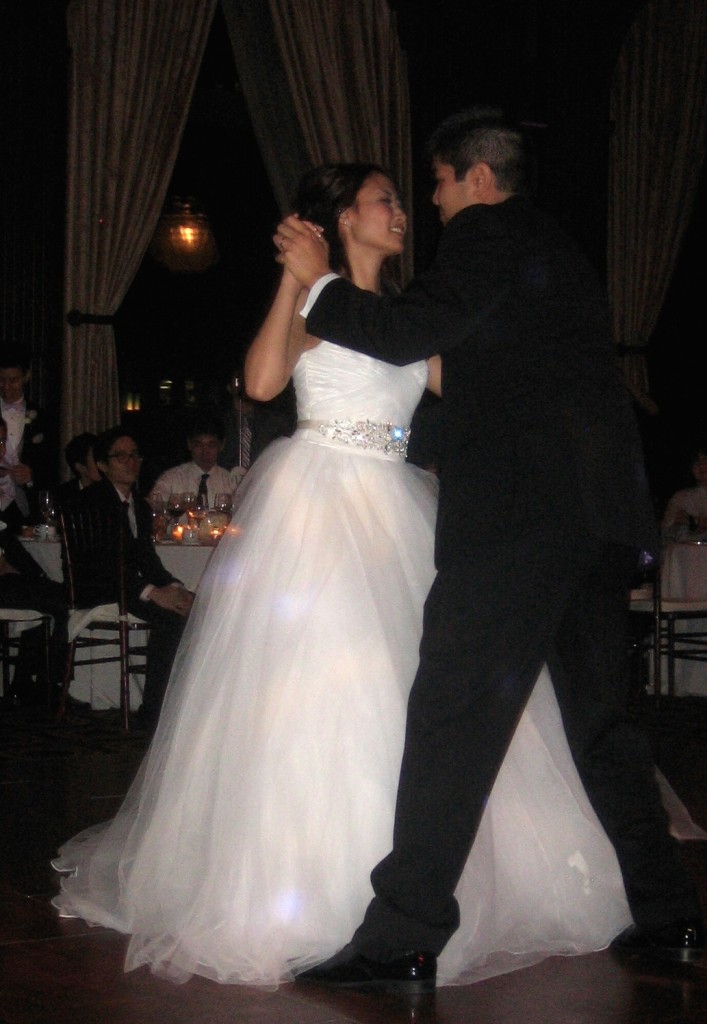 And then bride, groom and their attendants treated their guests to a special performance "Gangnam style:"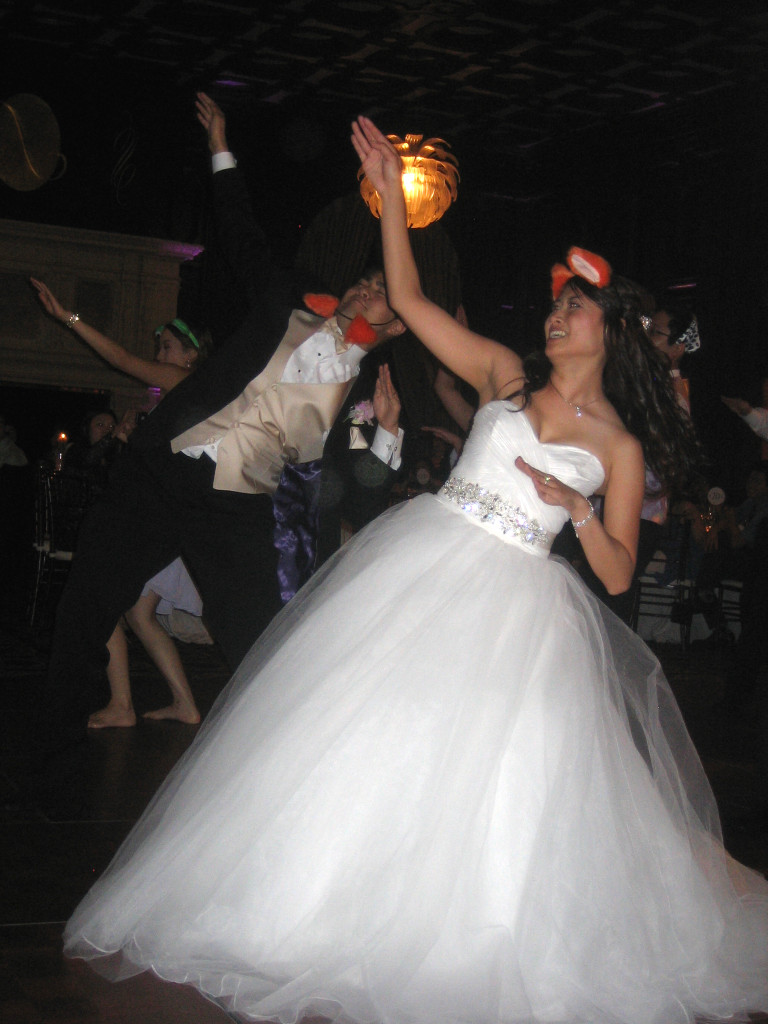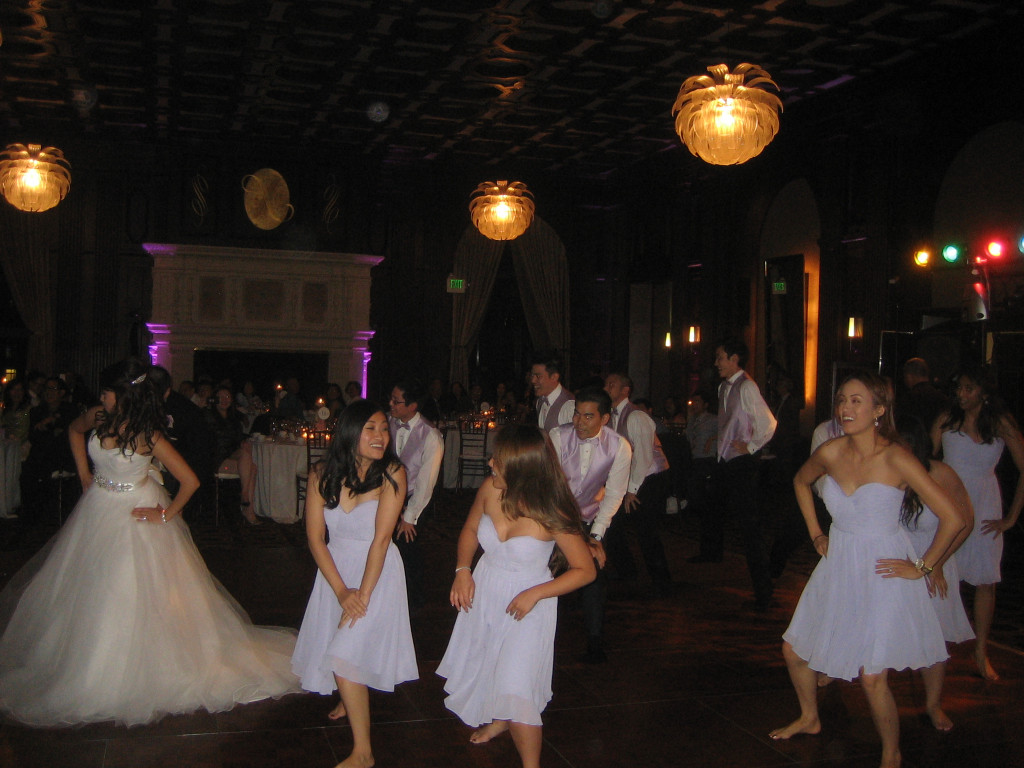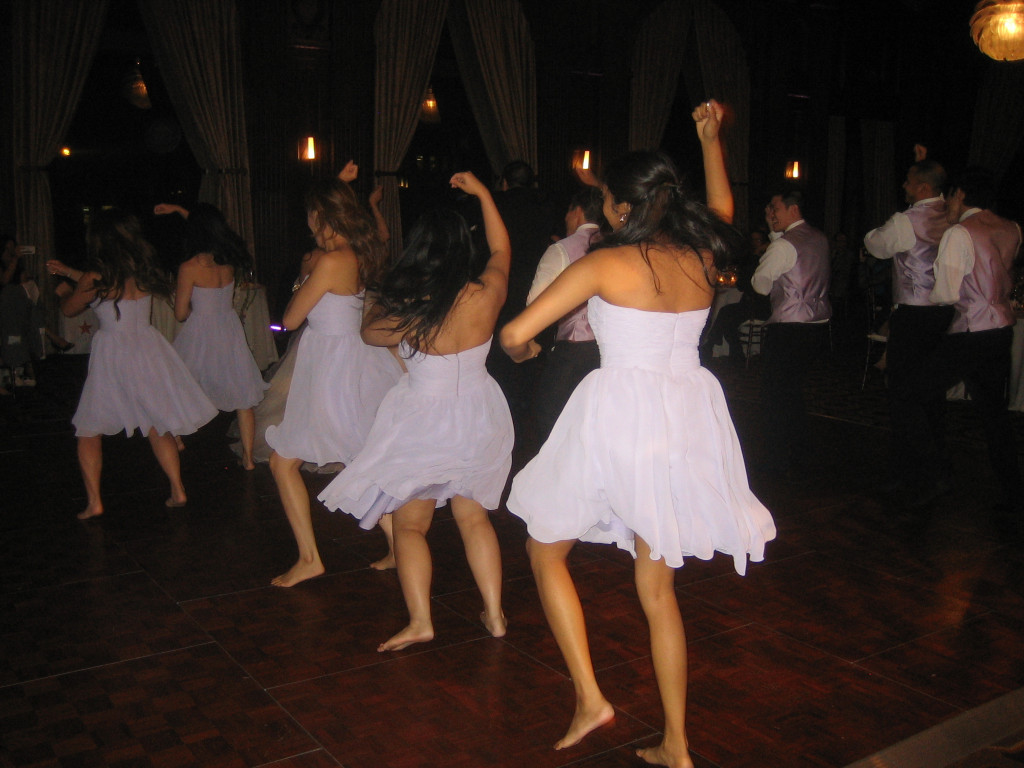 That set off a truly wild dance party for everyone…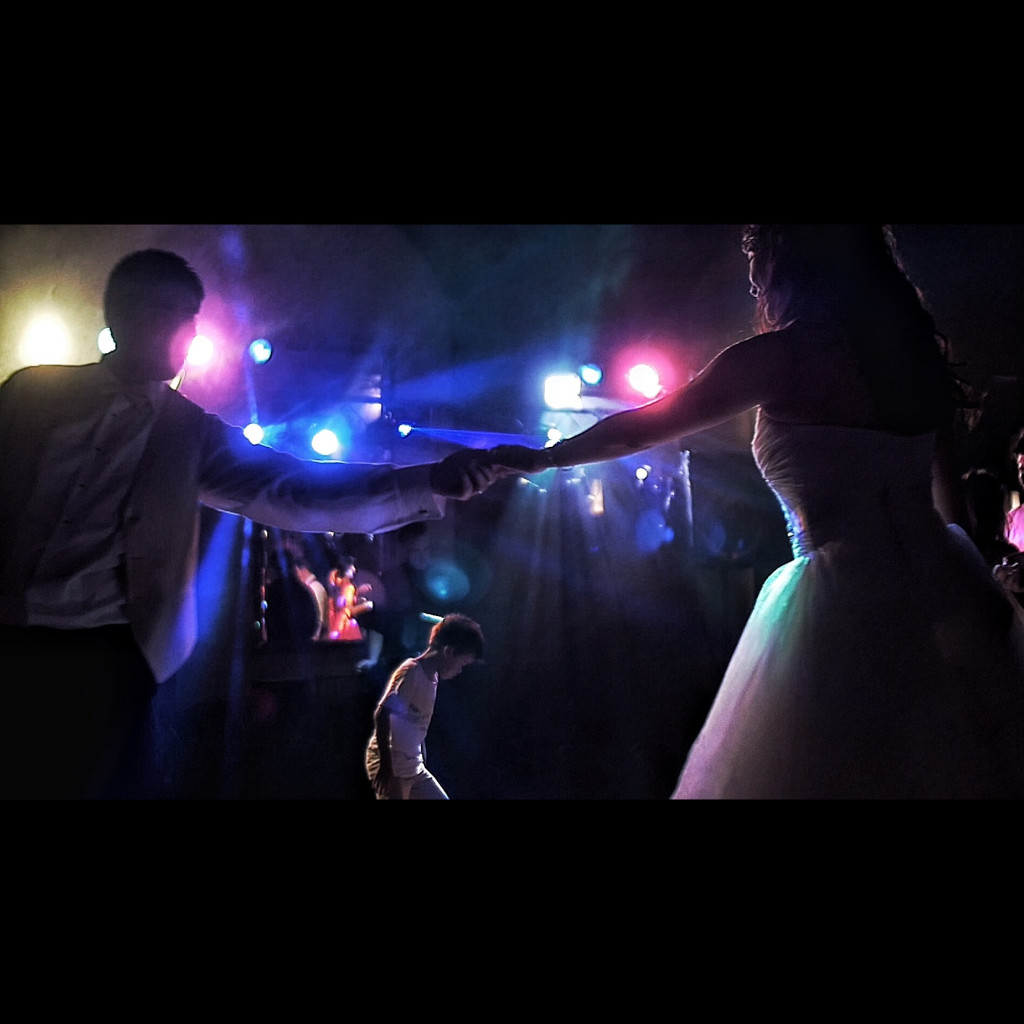 … and last but not least, at the end of the night the guests sent Tanya and Dan off  to their married bliss with a sparkler farewell; a glorious fireworks worthy of any princely couple!

Every single moment was captured by photographer Lisha Wang (just wait until you see HER photos!) and videographer Gusto Lopez of The Life In Digital – for lasting memories of a truly unforgettable day.

Many happy years together, Tanya and Dan!

<! DL 06/02/12: Added html code for Pinterest Pin It button (appears at the end of each post) > <! DL 06/02/12: Added padding style modifier to the Pinterest html code to align the Pit It button on the page > <! DL 06/02/12: deactivated code by adding two ! in the a and img code lines >