As seen on Carats & Cake!
Watch it live on video here!
Shifteh and Hassan were truly meant for one another – their families have been best of friends for ages, and the only surprising thing is how long it took the two to progress from "just friends" to dating and engagement! Fast-forward four years, and the two were ready to tie the knot – elegant Persian style, of course! They had booked their venue – the storied Fairmont Hotel in San Francisco – when they realized that they'd need a lot more elements to make their celebration festive and unique, and that they did not have the time to do all the necessary research, come up with the design and so many more things. They approached my wedding planning company, A Day Like No Other, for help, and we jumped right in. Design decisions, color palette, inspiration photos, vendors, entertainment ideas… a true whirlwind in the scant five months we had!
Finally the Great Day had arrived – and the Weather Gods were looking upon us very favorably with one of those golden San Francisco October days with clear skies, a warming sun and a slight breeze.
Shifteh's day began with hair and makeup by Adelina Eidelman …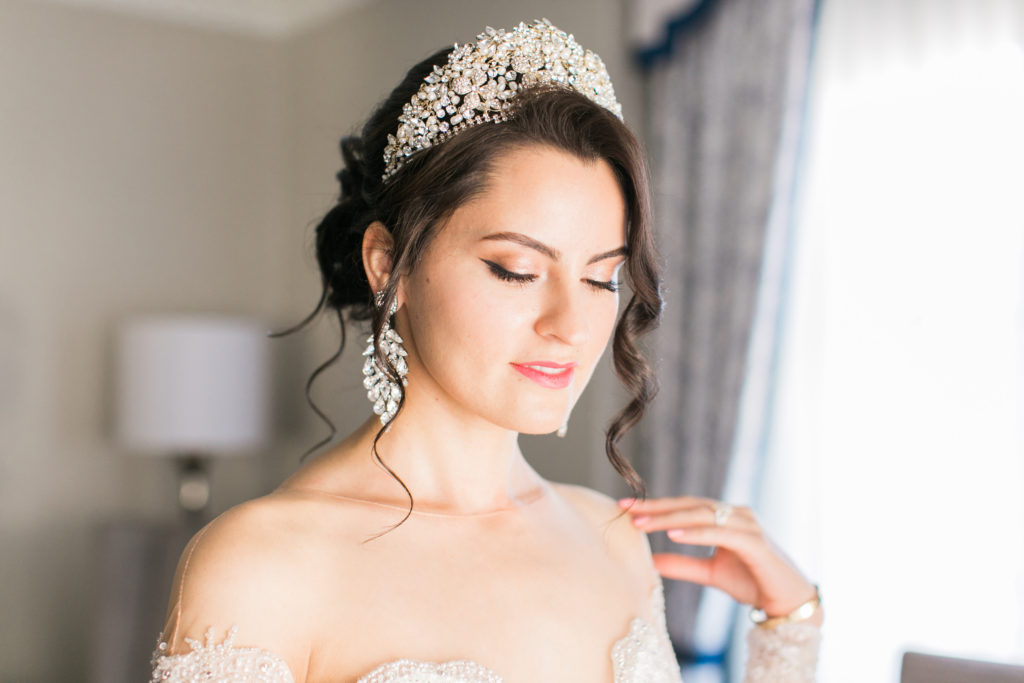 …who transformed a pretty young woman into a radiant, glamorous exotic beauty. Mr. Siasi of Rose Express Florist delivered a lush cascading bouquet of pink roses and white Phalaenopsis orchids, a perfect match for Shifteh's luxurious Rosa Clara wedding dress …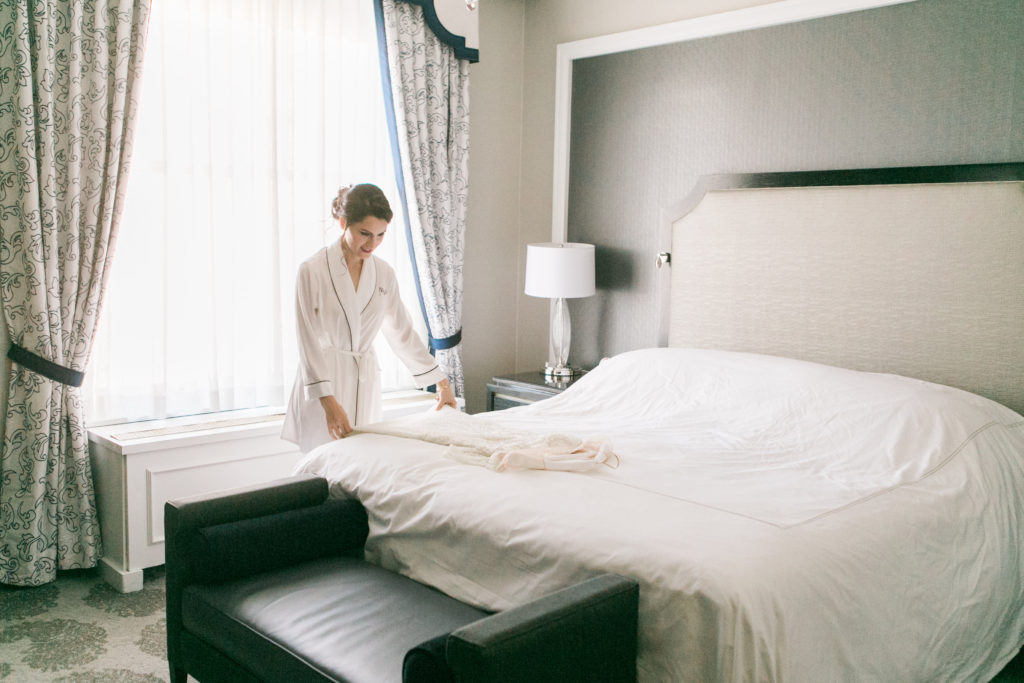 … with exquisite beading and a breathtaking illusion back: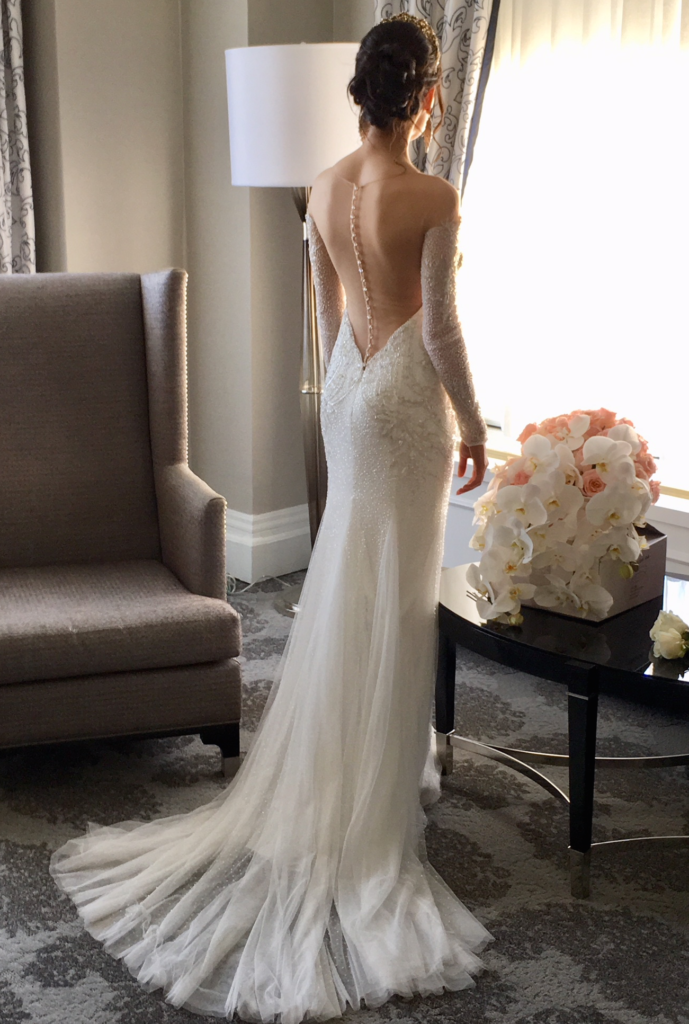 …  here is the veil…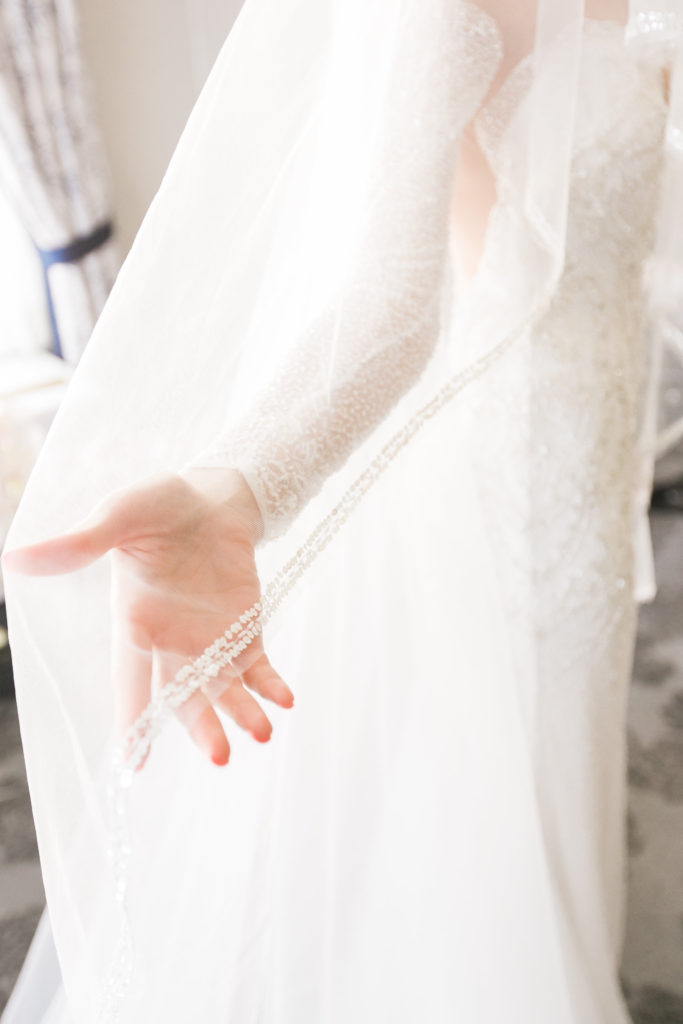 … and the princess heels to go with it!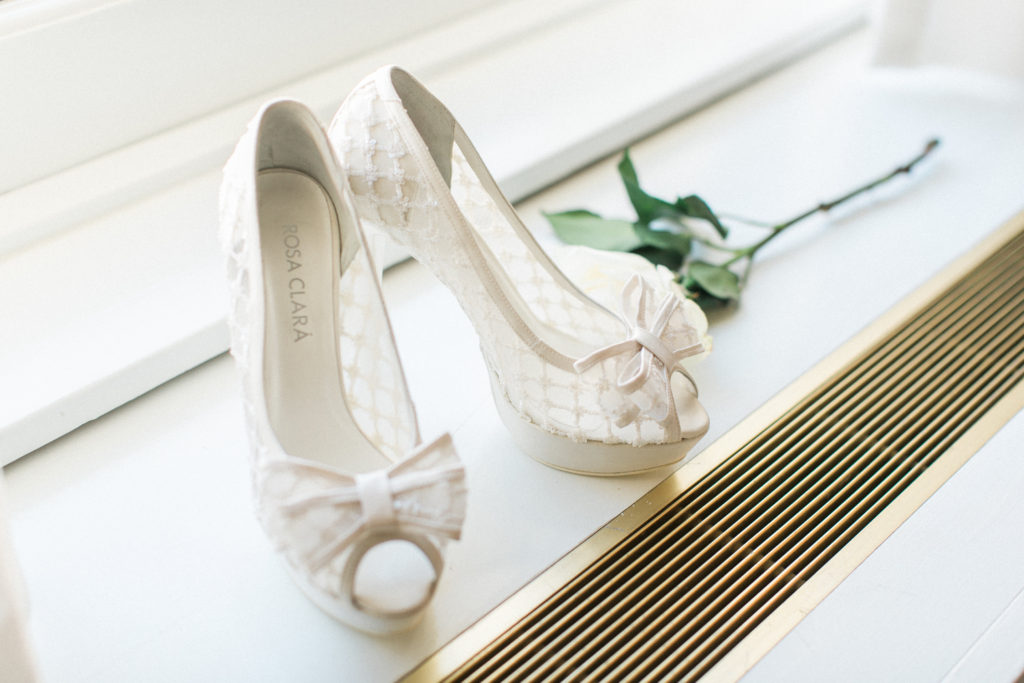 Not to forget: headpiece, earrings and of course – the rings and other jewelry …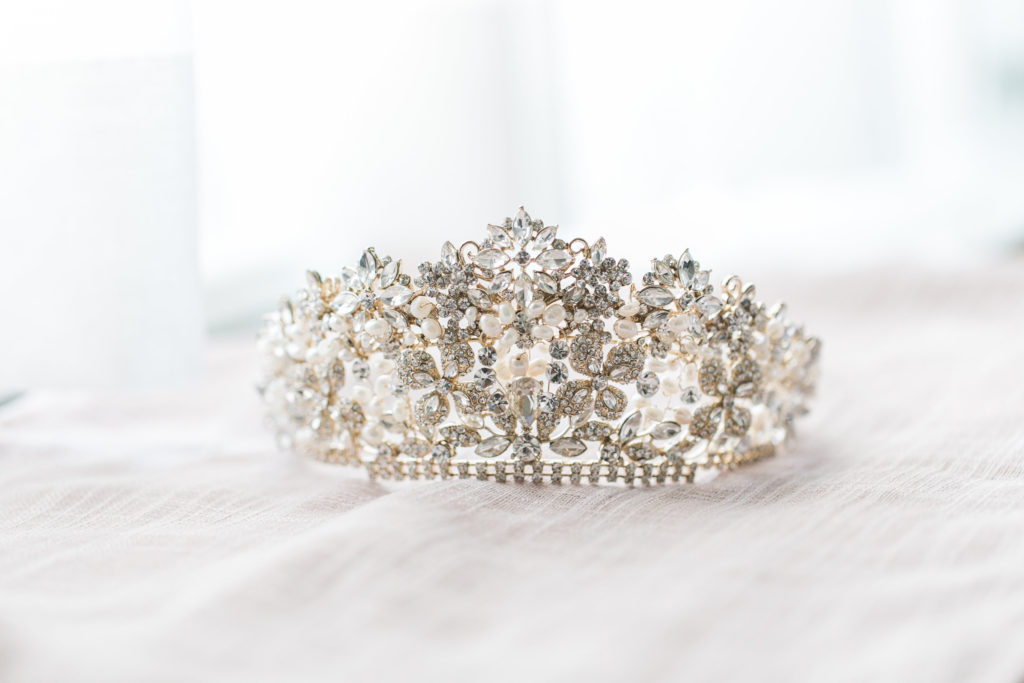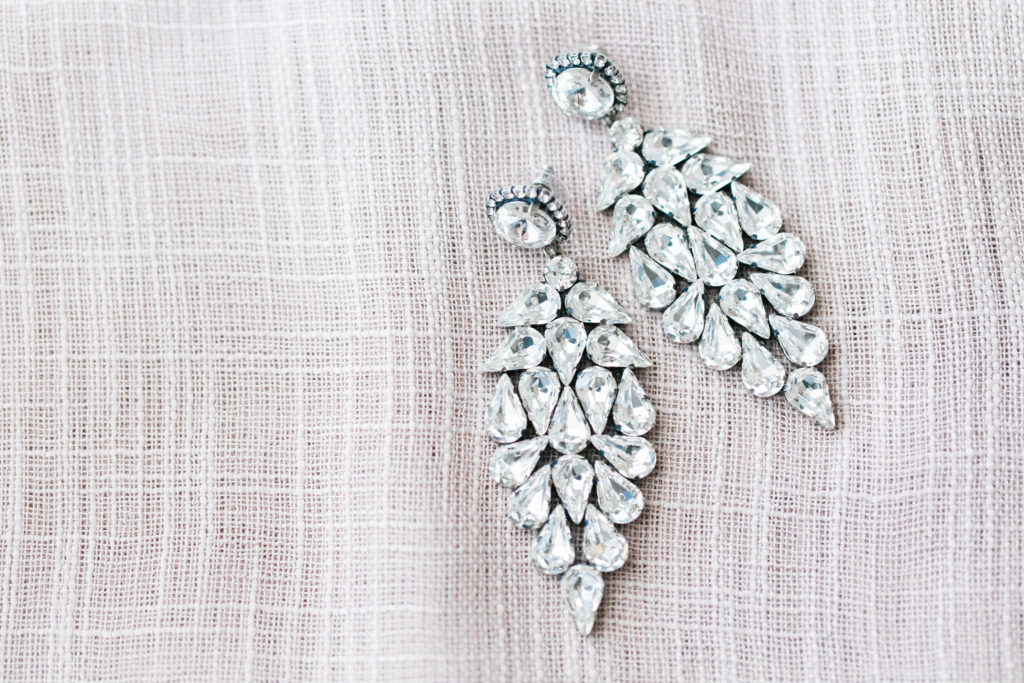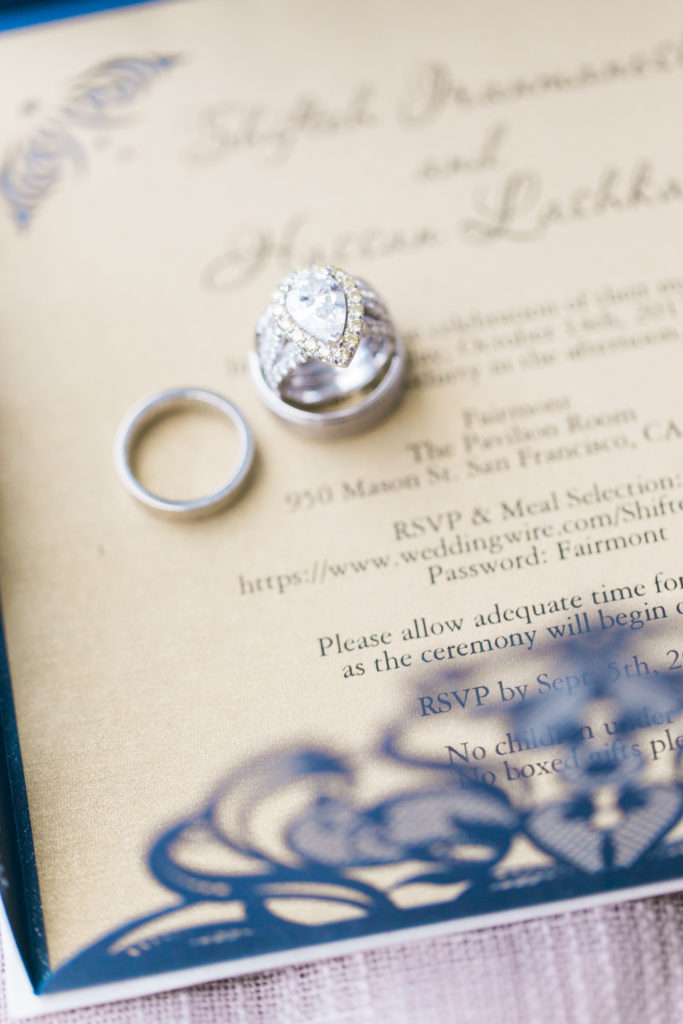 Hassan was meanwhile busy getting ready himself…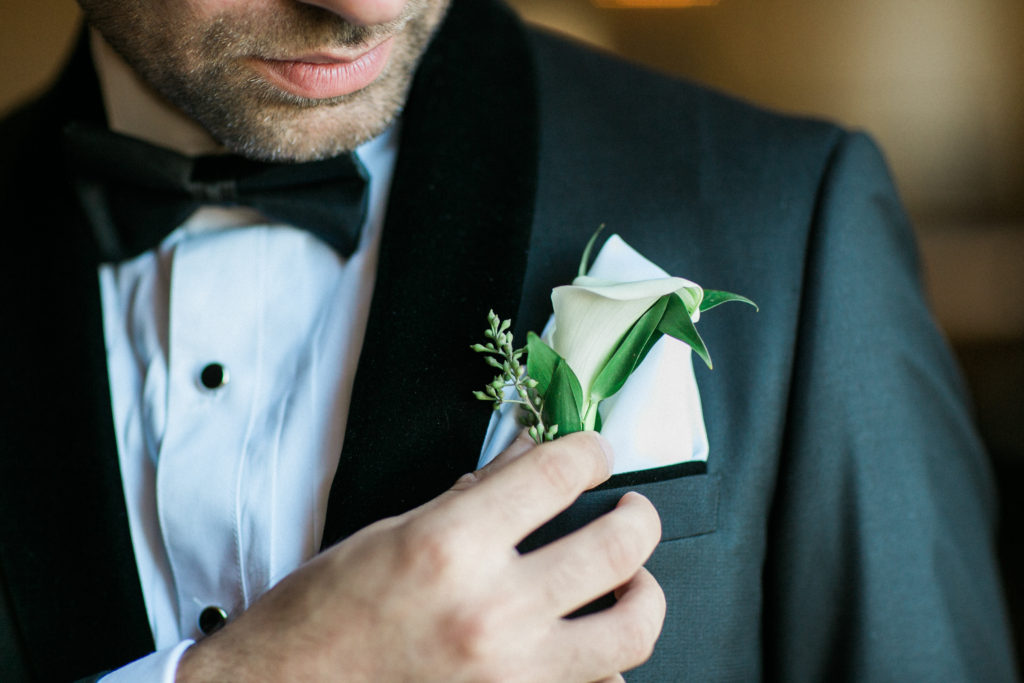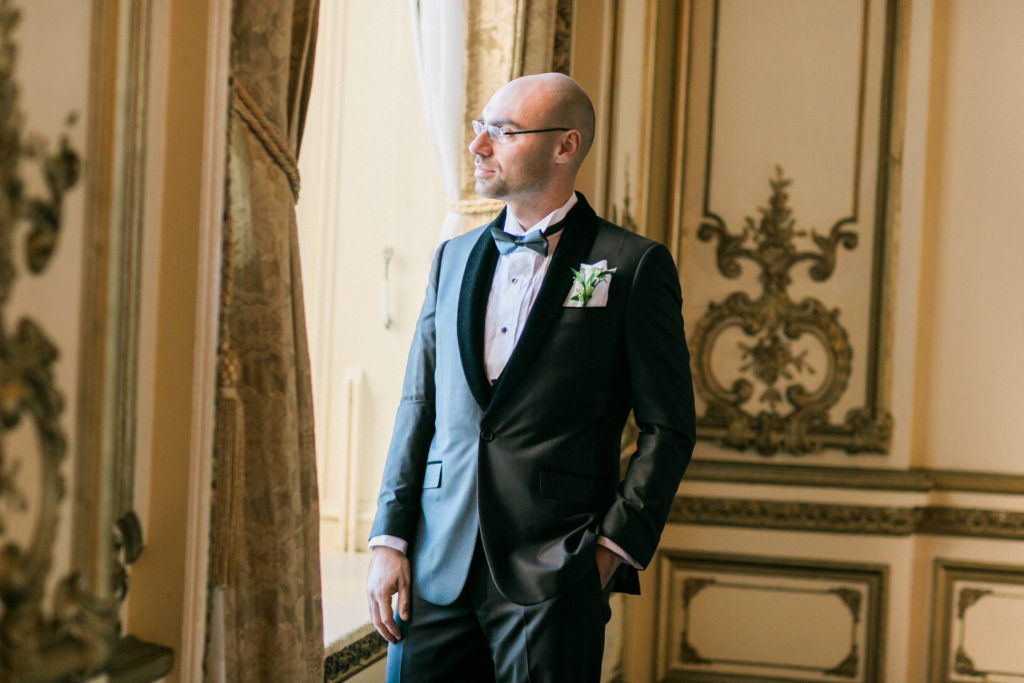 For their First Look, bride and groom were allowed into the famous  Fairmont Penthouse – where so far every president of the United States has stayed when visiting San Francisco.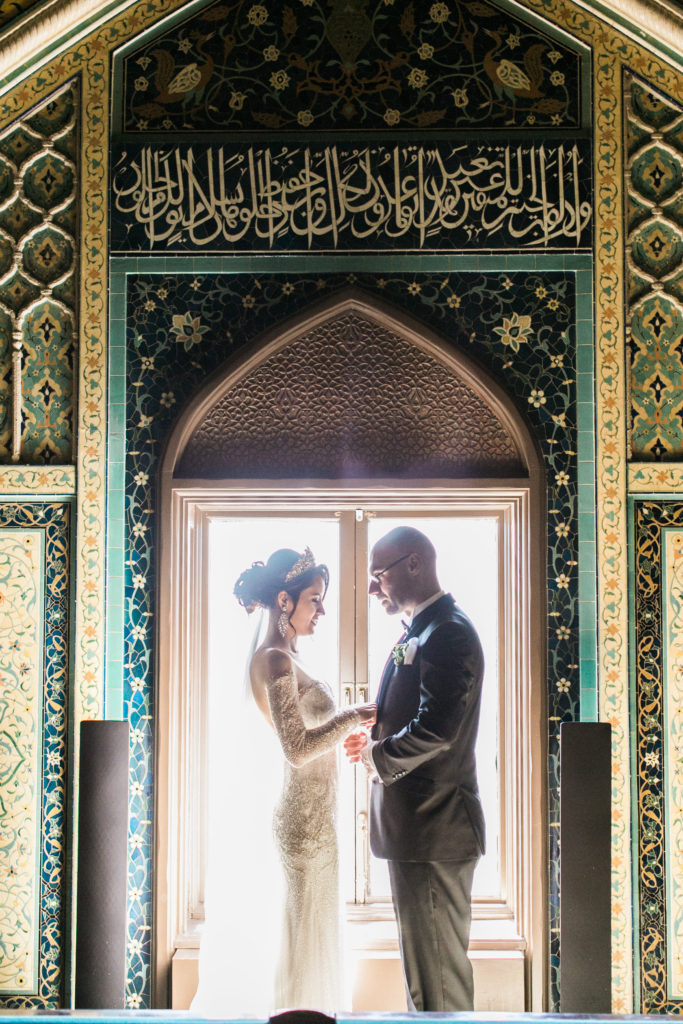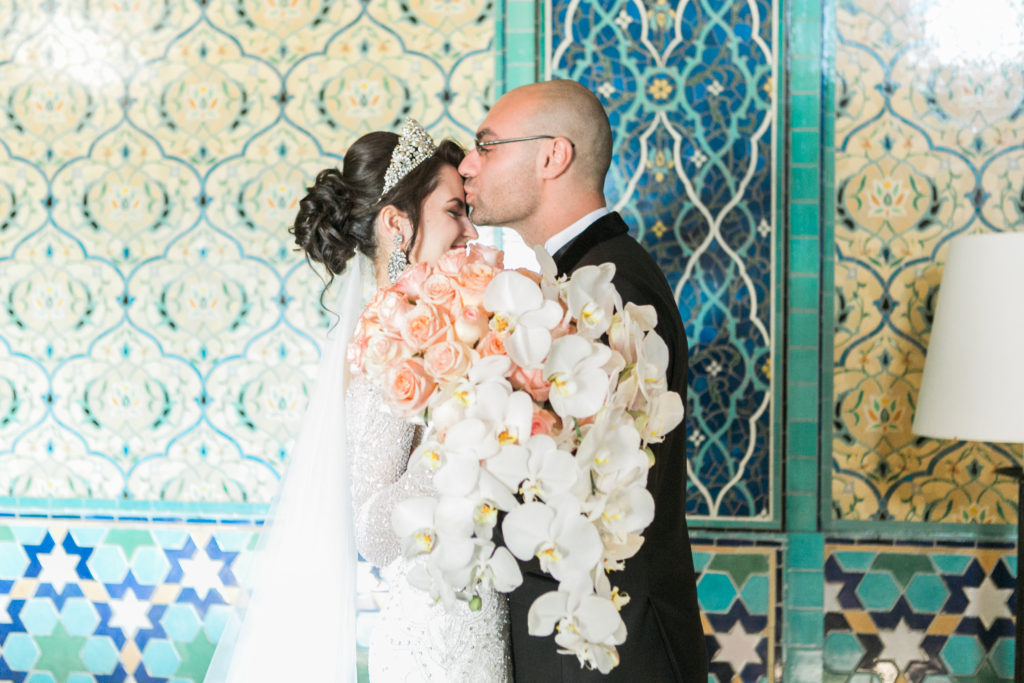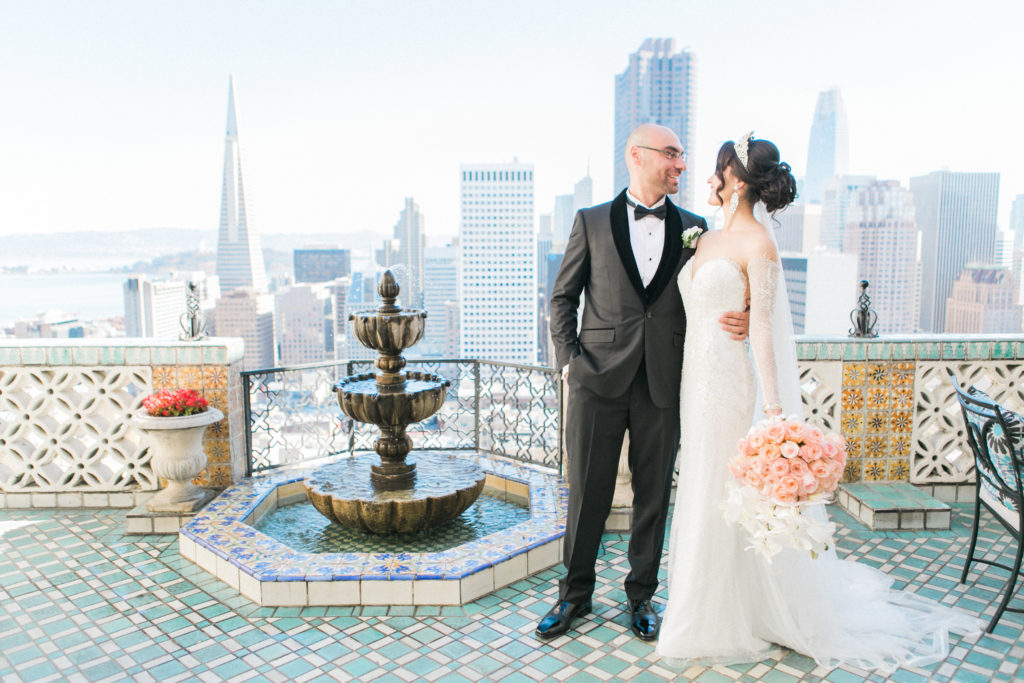 This is the view a president would enjoy from the patio….  Definitely a very, very special spot for a First Look!
From there, Shifteh and Hassan went onto an extended photo tour with their photographers Evonne and Darren  and videographers of Mario & Fran Productions.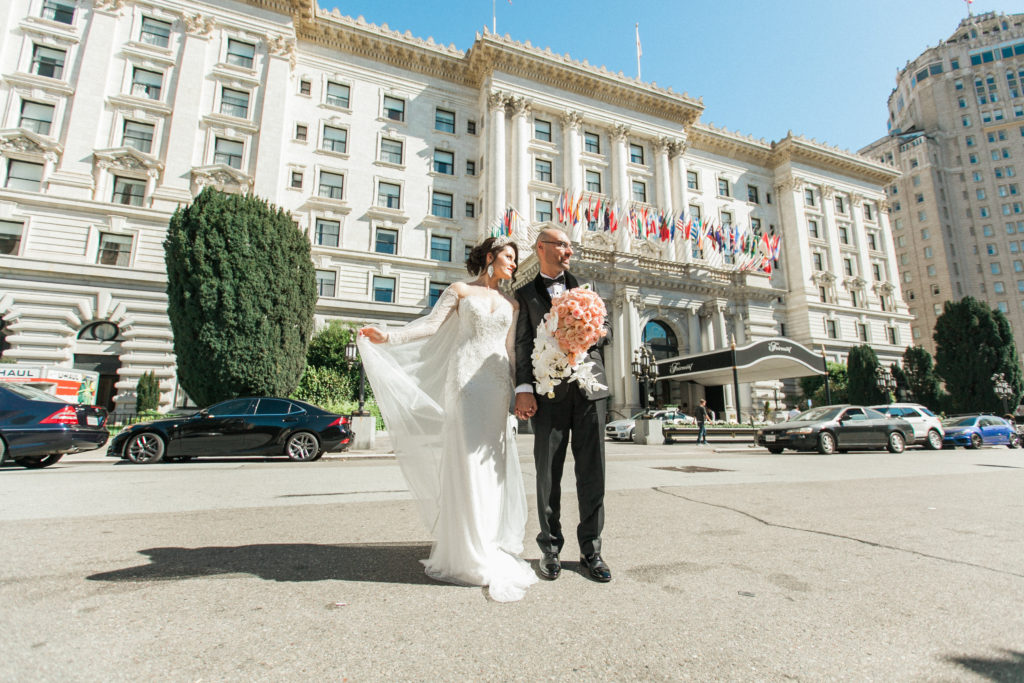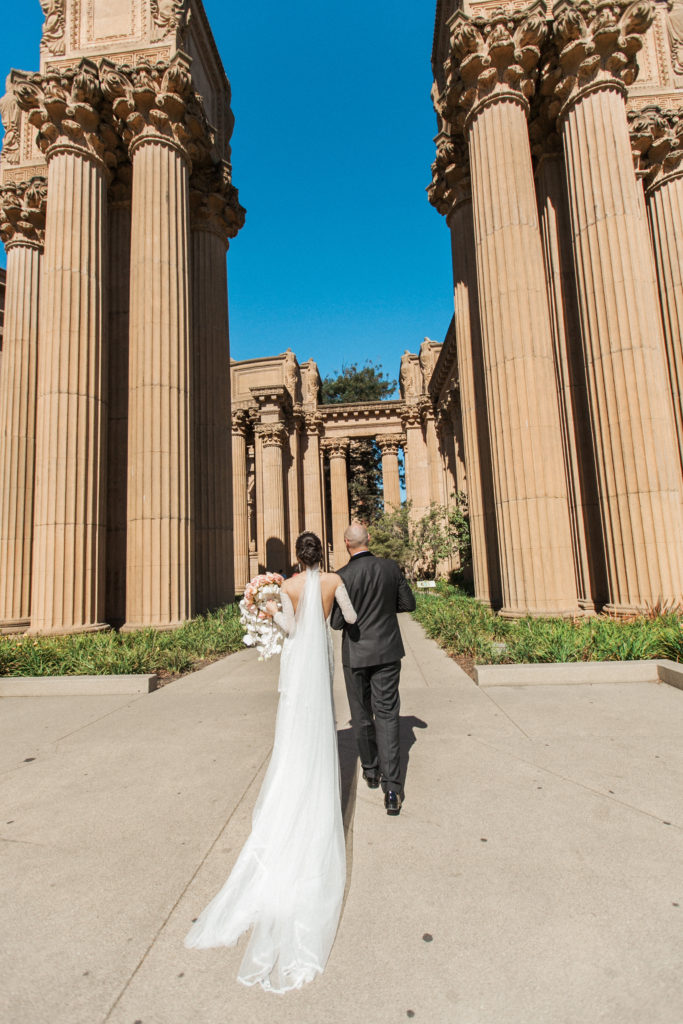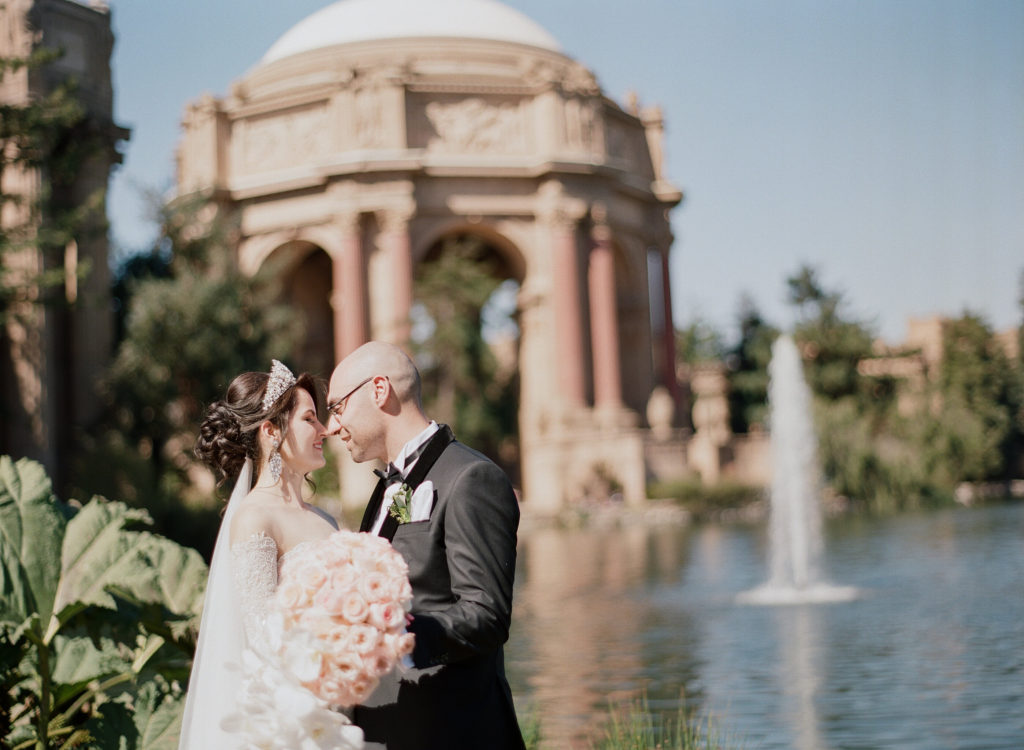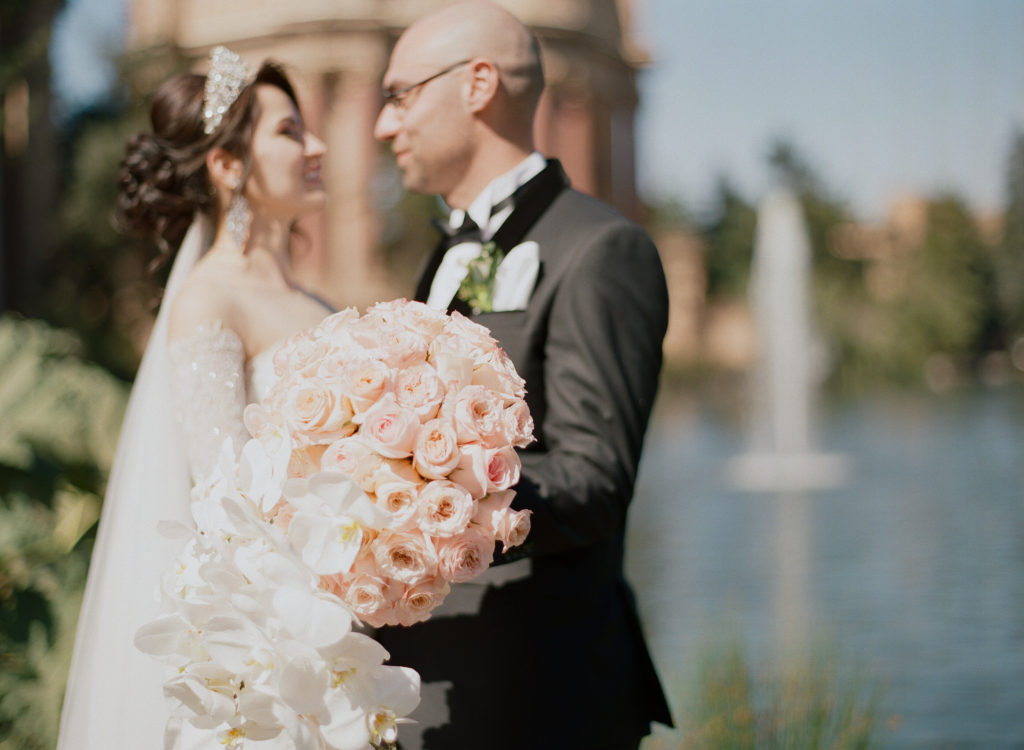 Meanwhile, frantic preparations by the Fairmont team led by Jenni Rowe, my assistant Lisa and myself were underway to get everything ready for the Persian wedding ceremony, Cocktail Hour and dinner reception.
The ceremony was held in the Pavilion Room, with a sofreh by Lili Ghazian of Aroosi by Lili, centered under an enormous Beaux-Arts chandelier.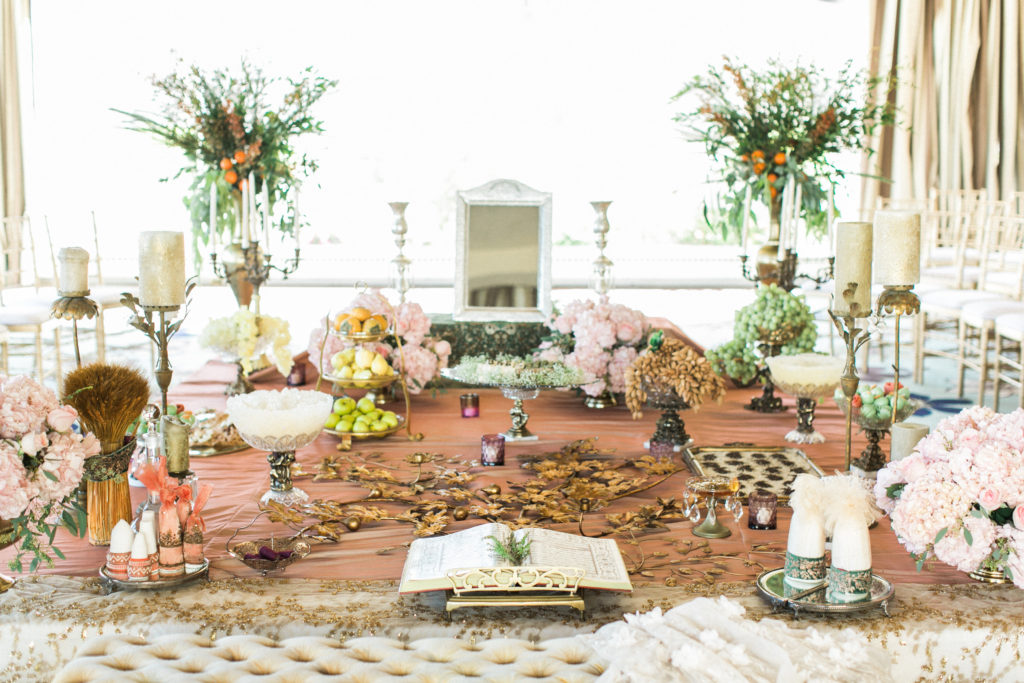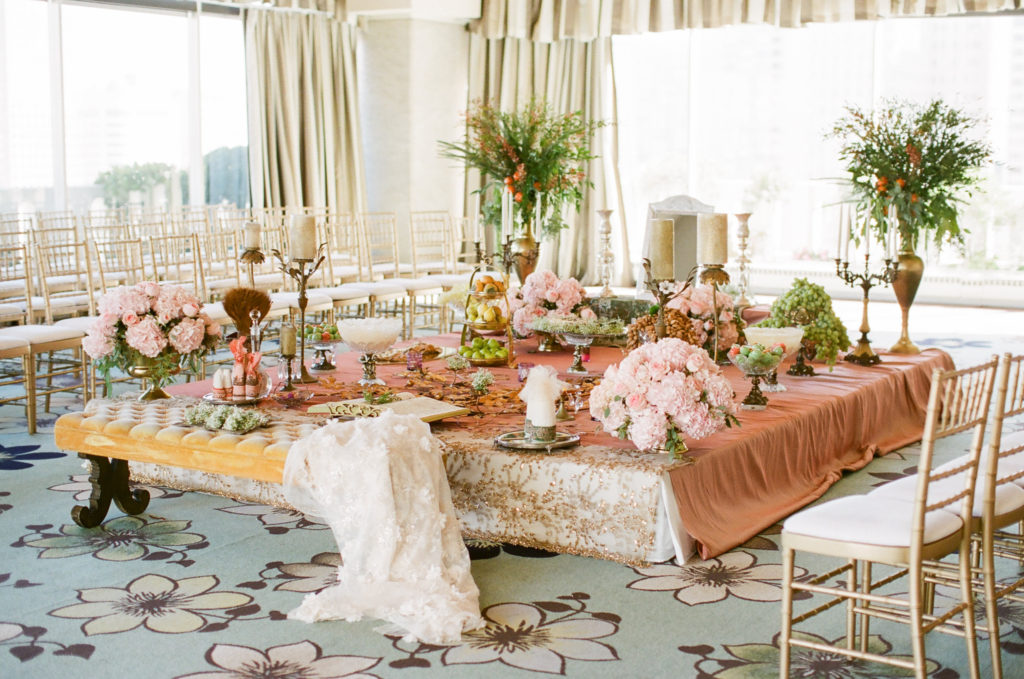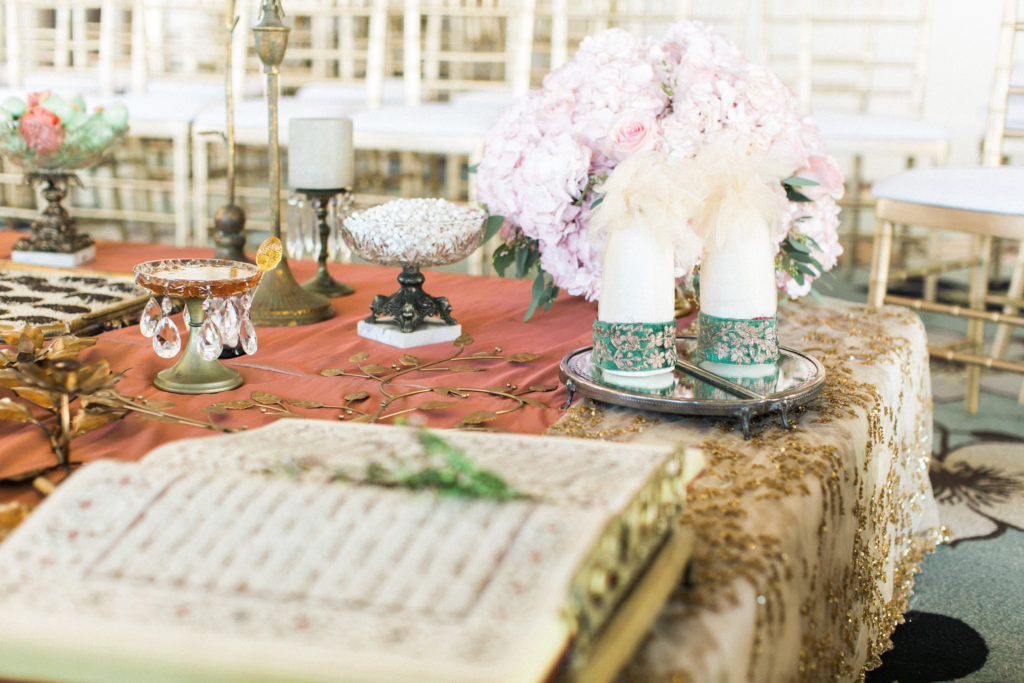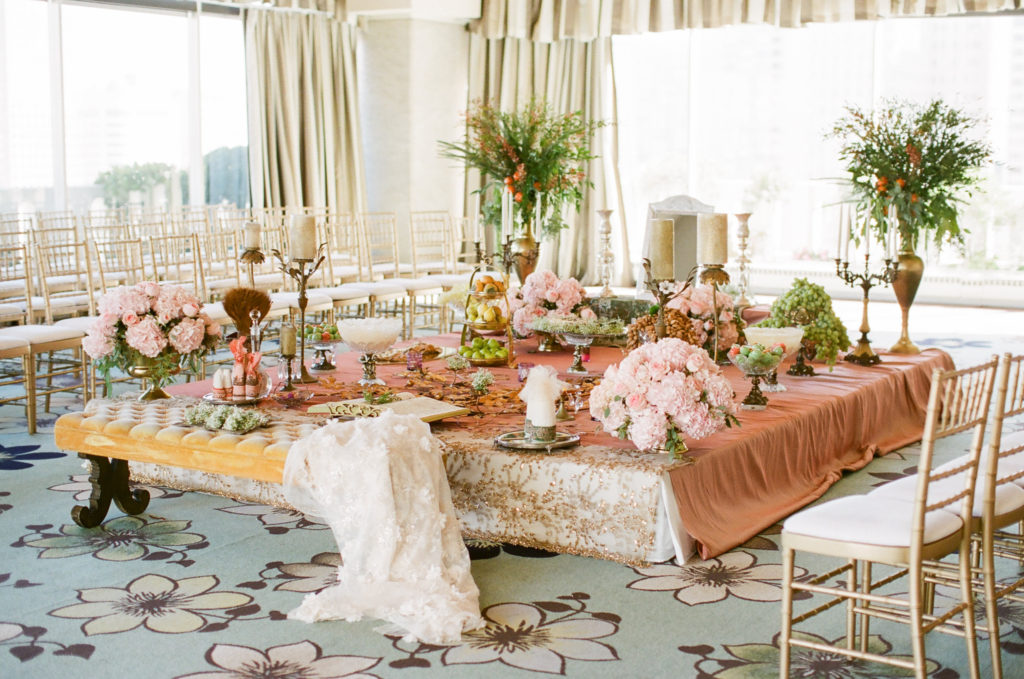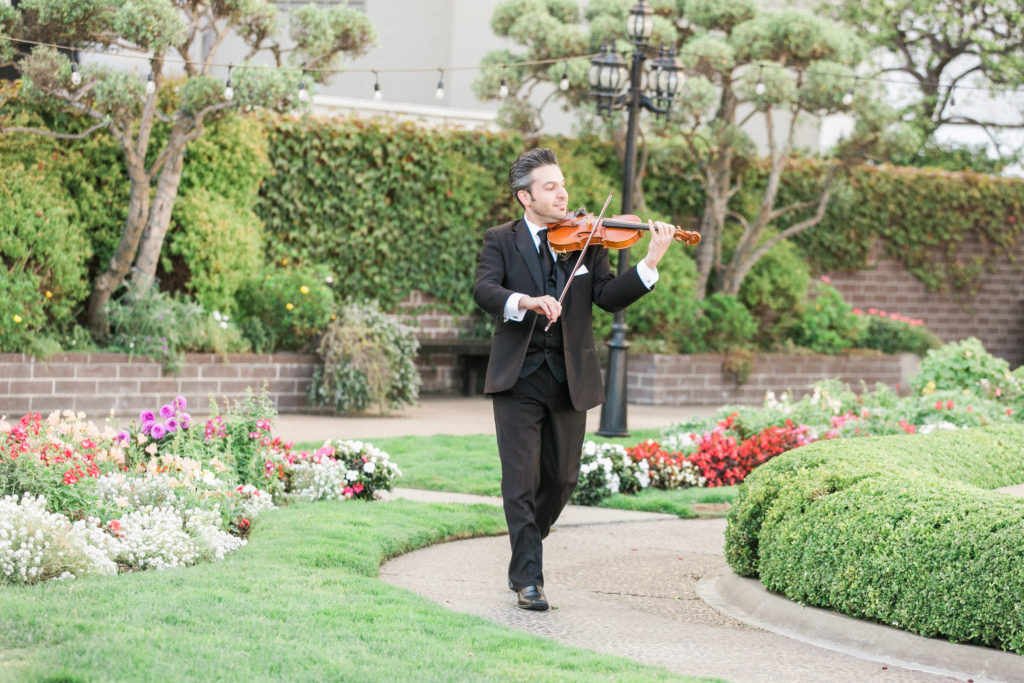 Here comes the bride on her father's arm, preceded by Persian violinist extraordinaire Pourya Khademi: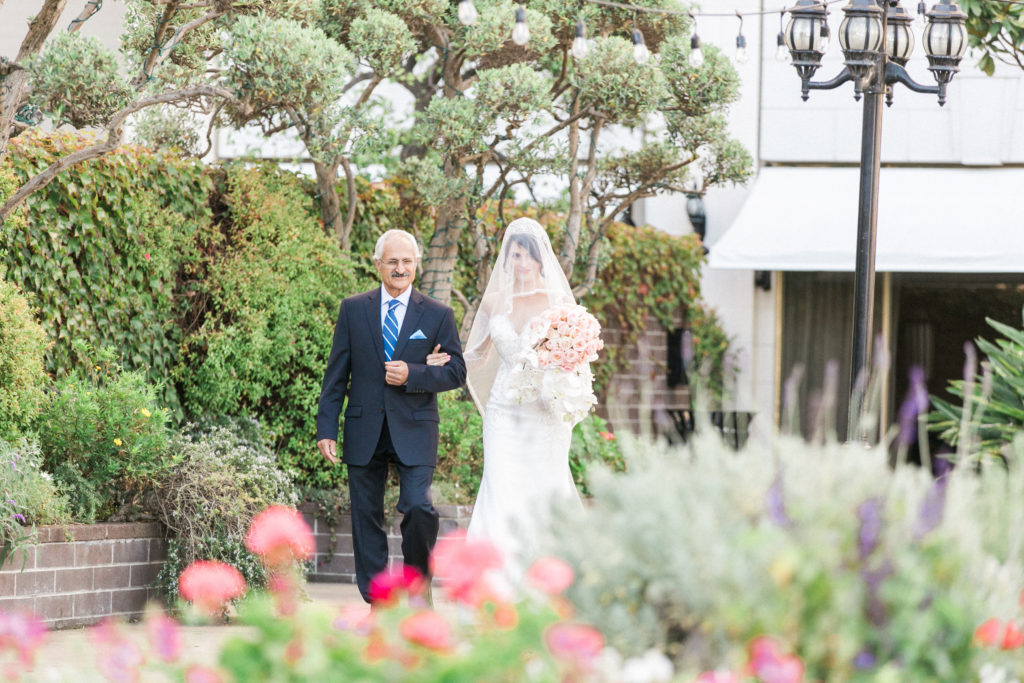 The traditional ceremony was officiated – bilingually! – by Dr. Payman Amiri, with a very lighthearted touch that made everyone smile!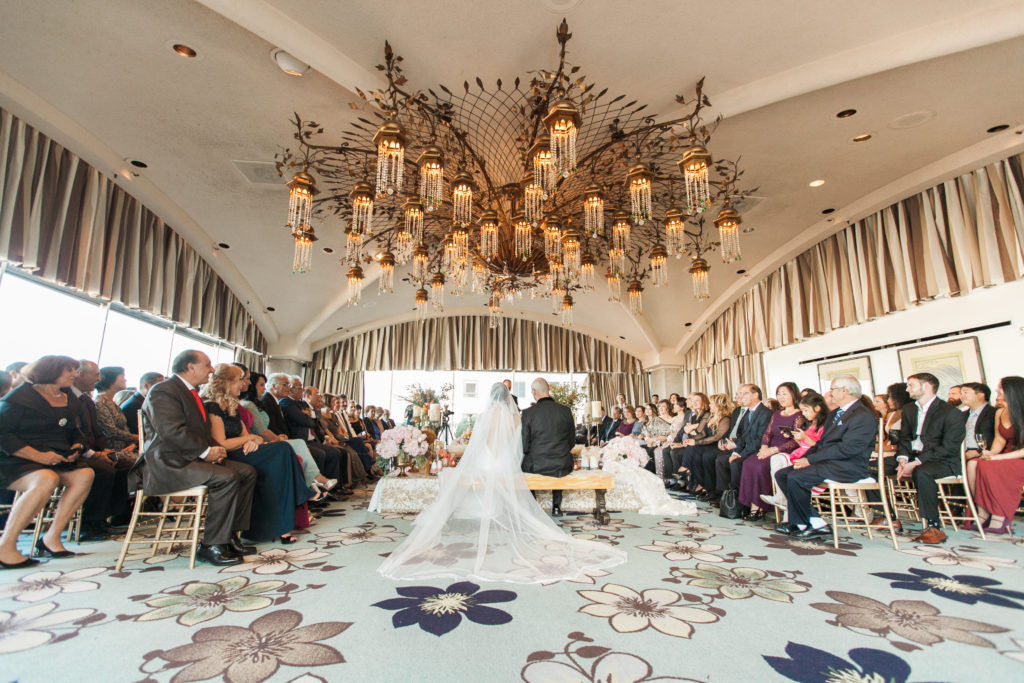 Following tradition, the bride's sisters and sisters-in-law showered the couple with "sweetness" by rubbing sugar over their heads.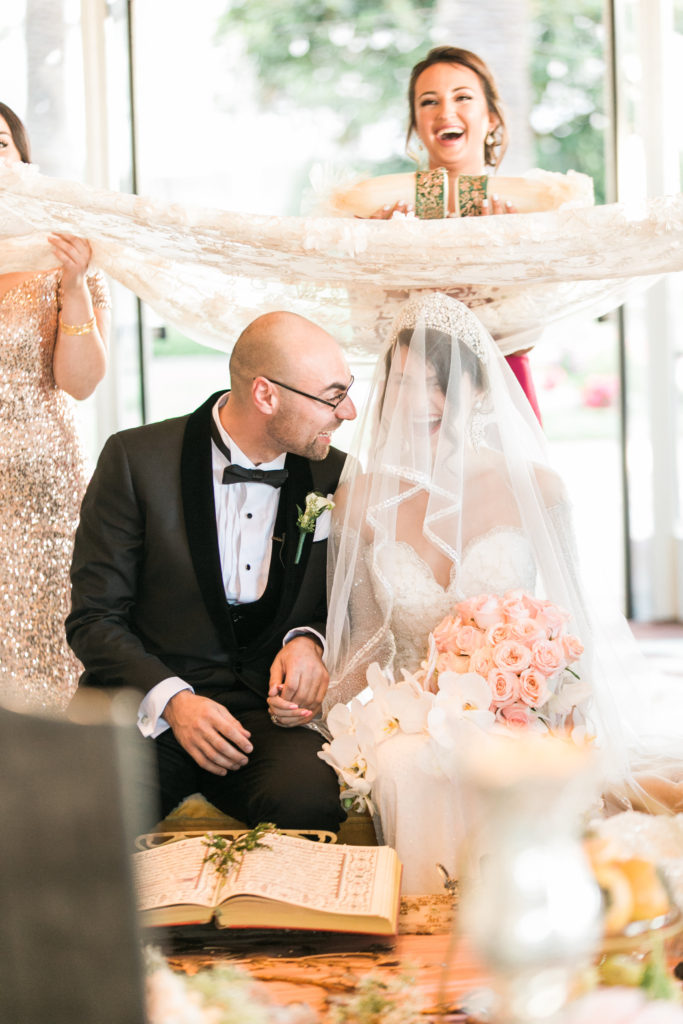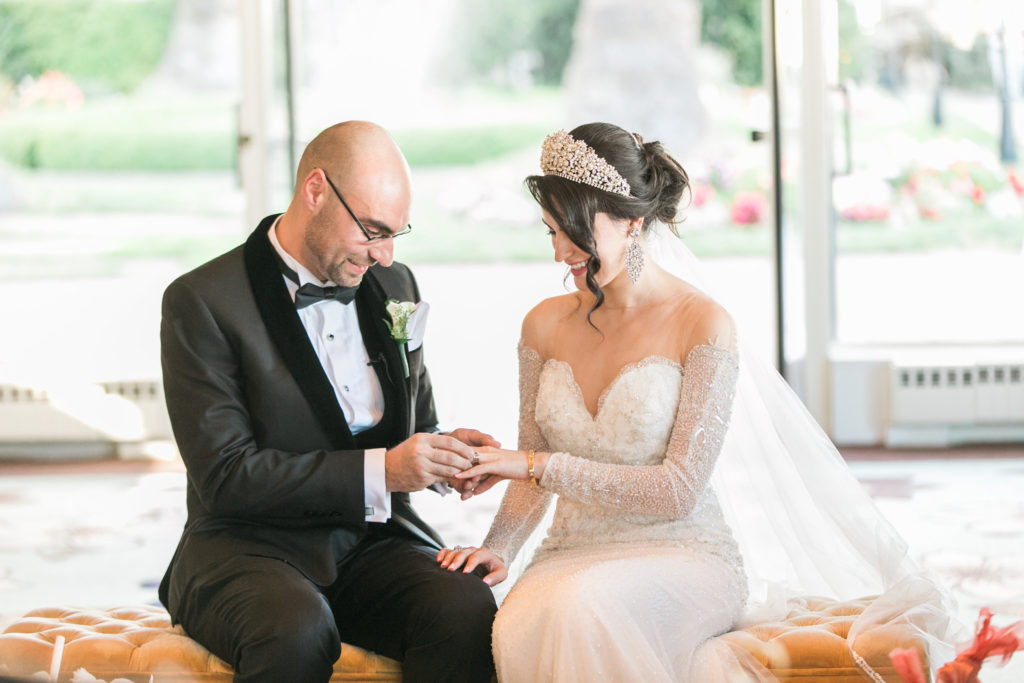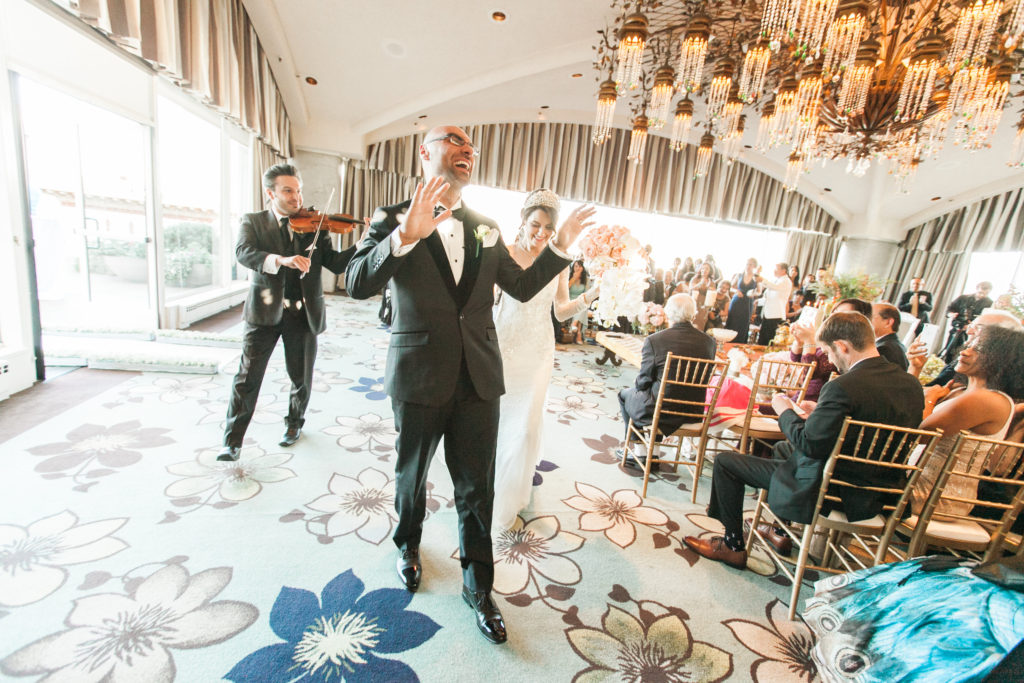 After the ceremony, the couple was showered with precious gifts – mostly jewelry – another beloved Persian custom. Guests were meanwhile enjoying cocktails in the adjacent Rooftop Garden, a little urban oasis, to the accompaniment of violinist Pourya – whose familiar Persian tunes literally touched the heartstrings of all guests with sweet memories.
Dinner was served in the Crown Room on the top, 24th floor of the Fairmont Tower, all decked out in champagne linens, gold toned draperies, and glorious tall centerpieces of roses, hydrangeas, chrysanthemums and orchids from Rose Express Florist…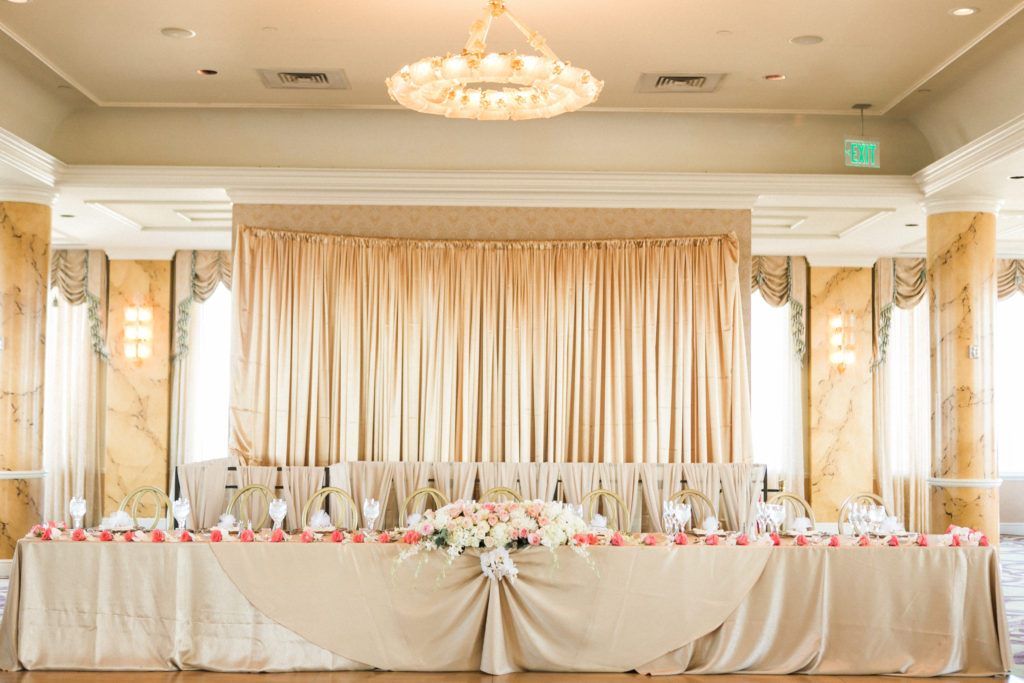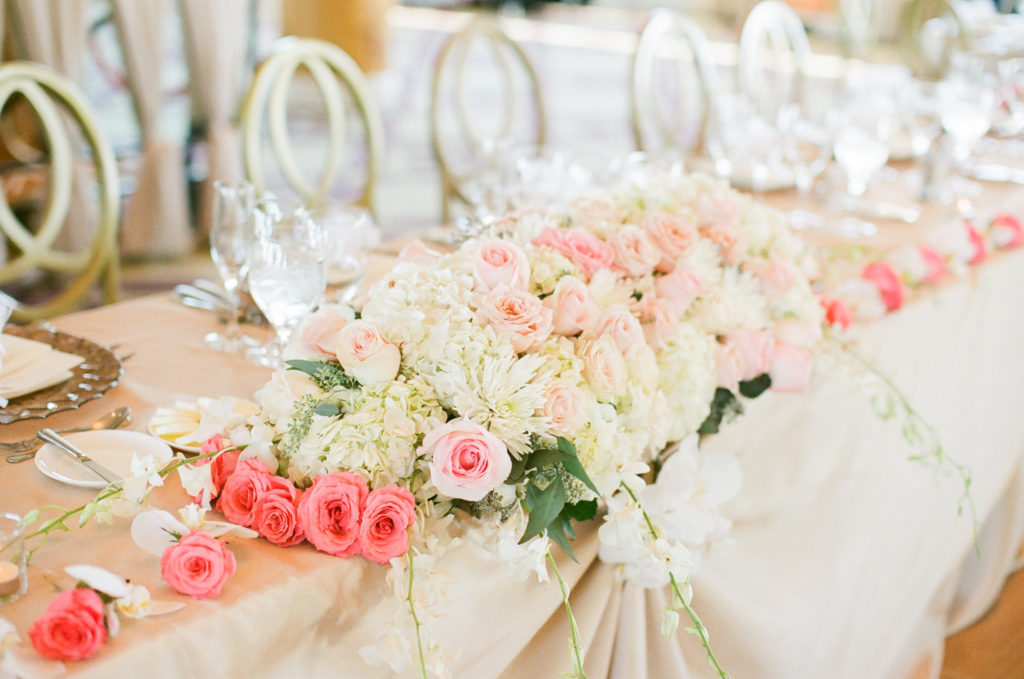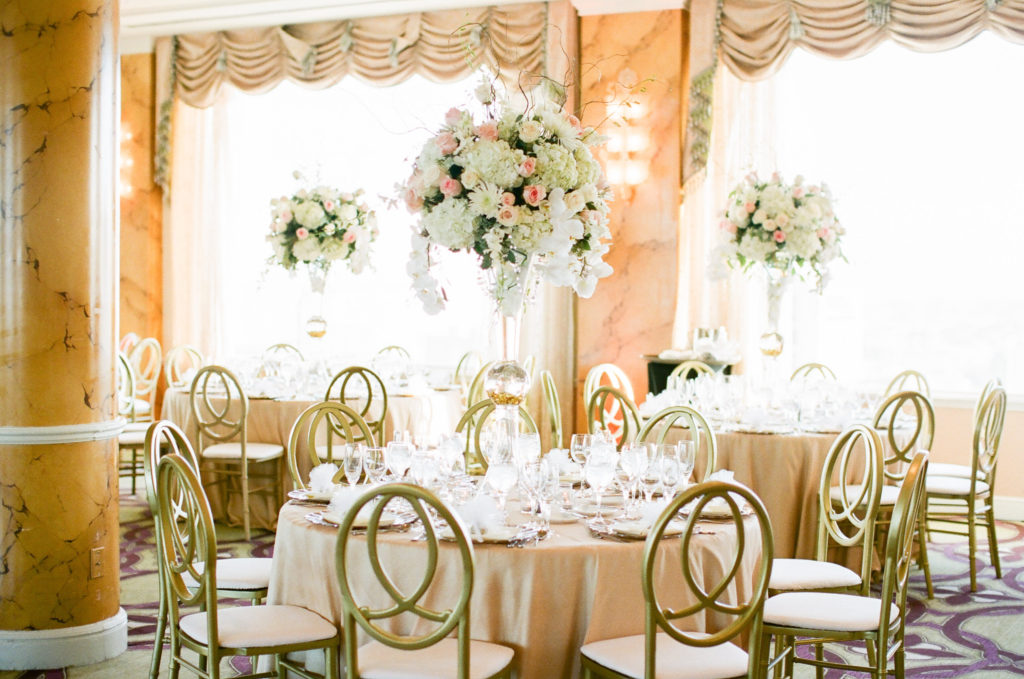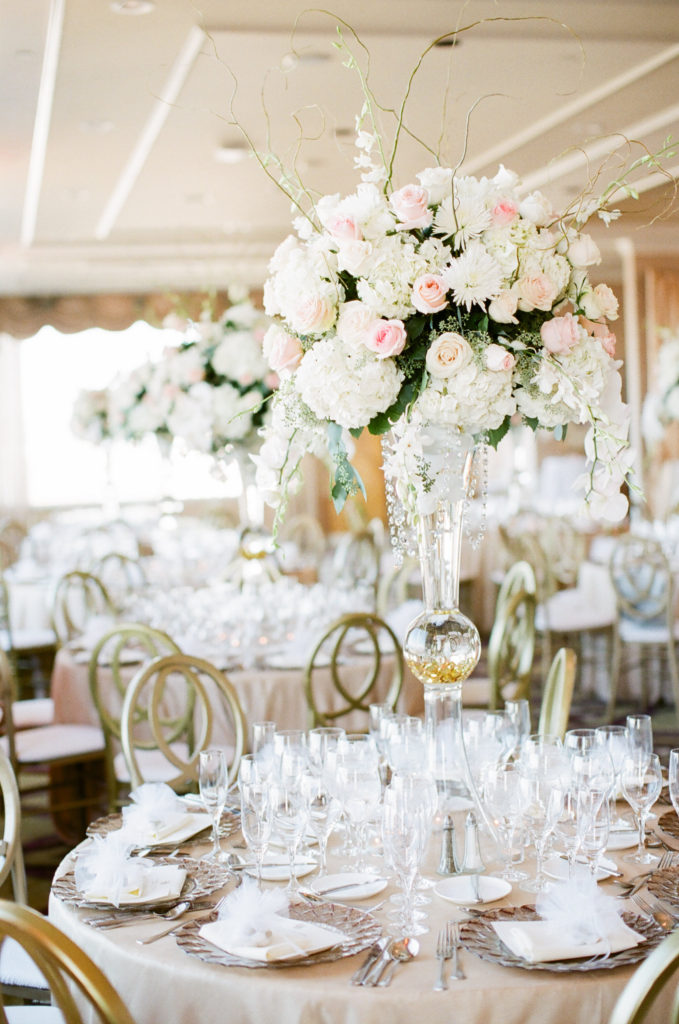 … and chargers and chairs from Hensley Event Resources. Everything came together just perfectly.
For favors, the Mother of the Groom had prepared glittery organza bags filled with white and gold Jordan almonds, tied with personalized ribbon – a true labor of love! A memorial table was also part of the arrangements.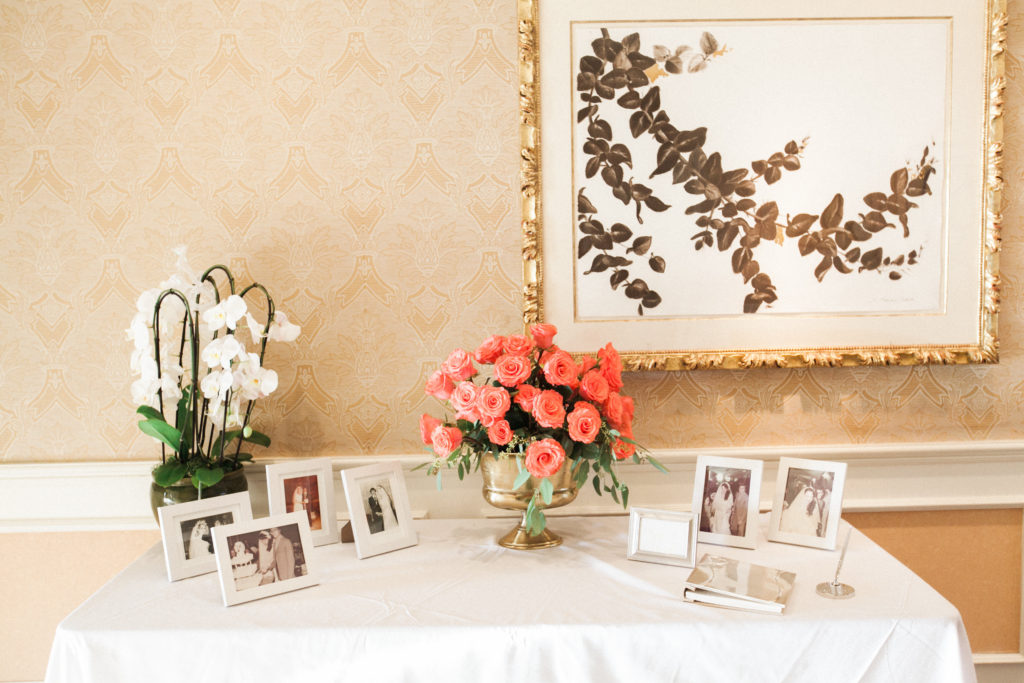 A mini sofreh adorned the room…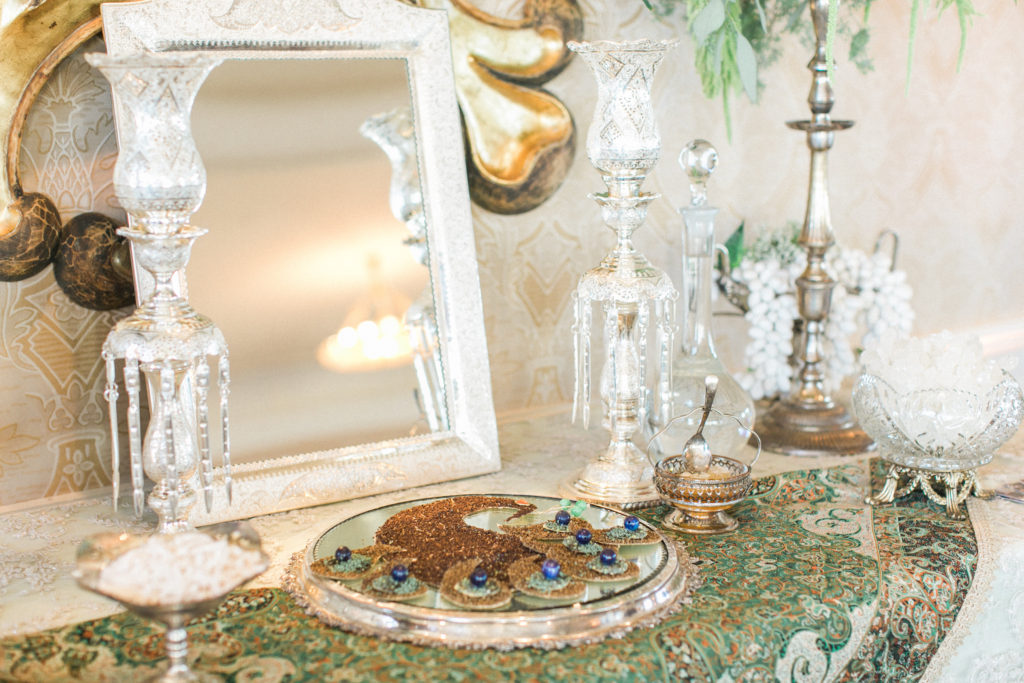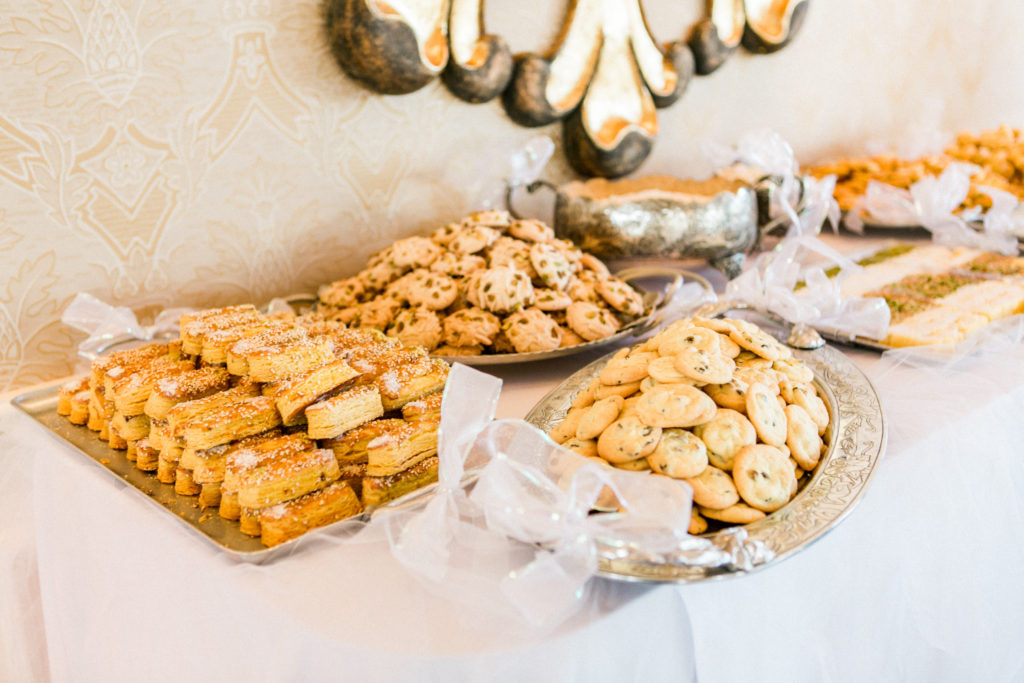 As dusk fell outside…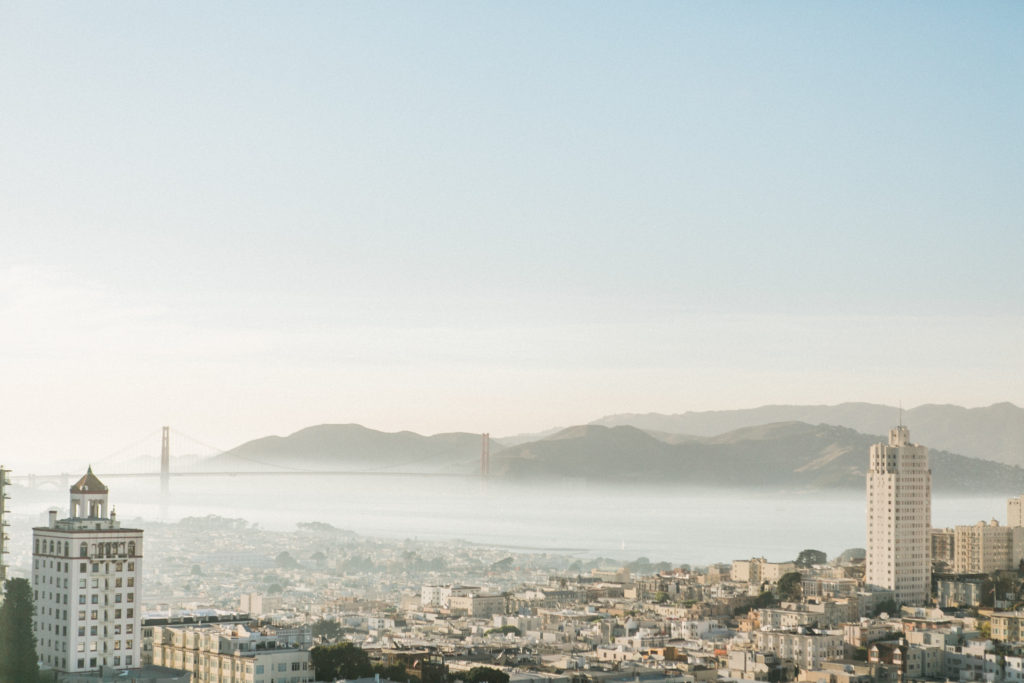 ….guests found their seats with elegant escort cards lined up in the foyer of the Crown Room: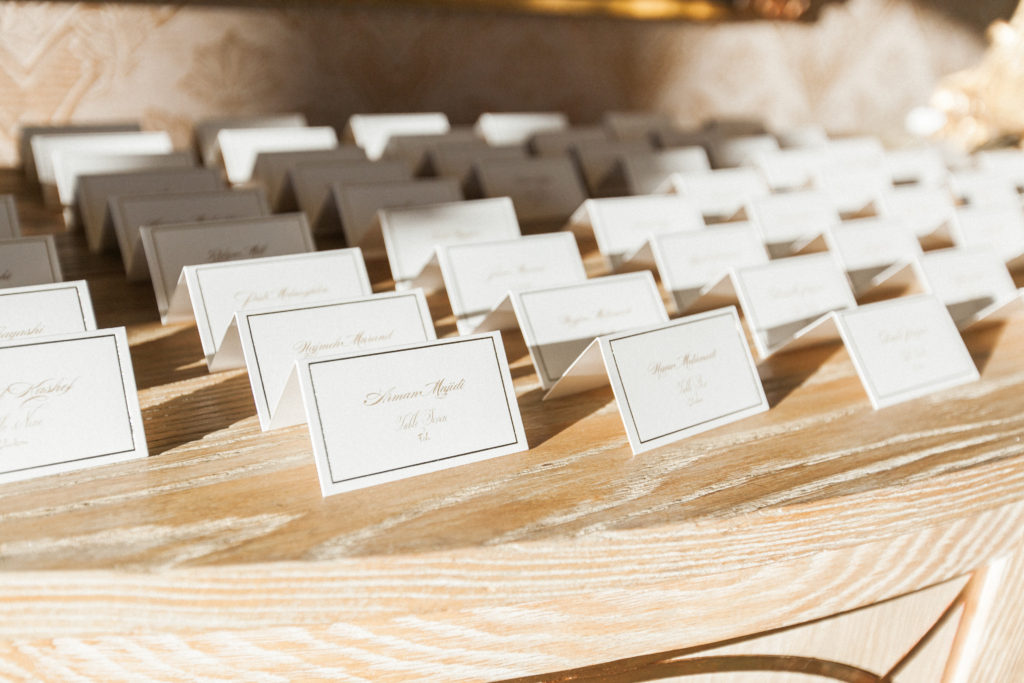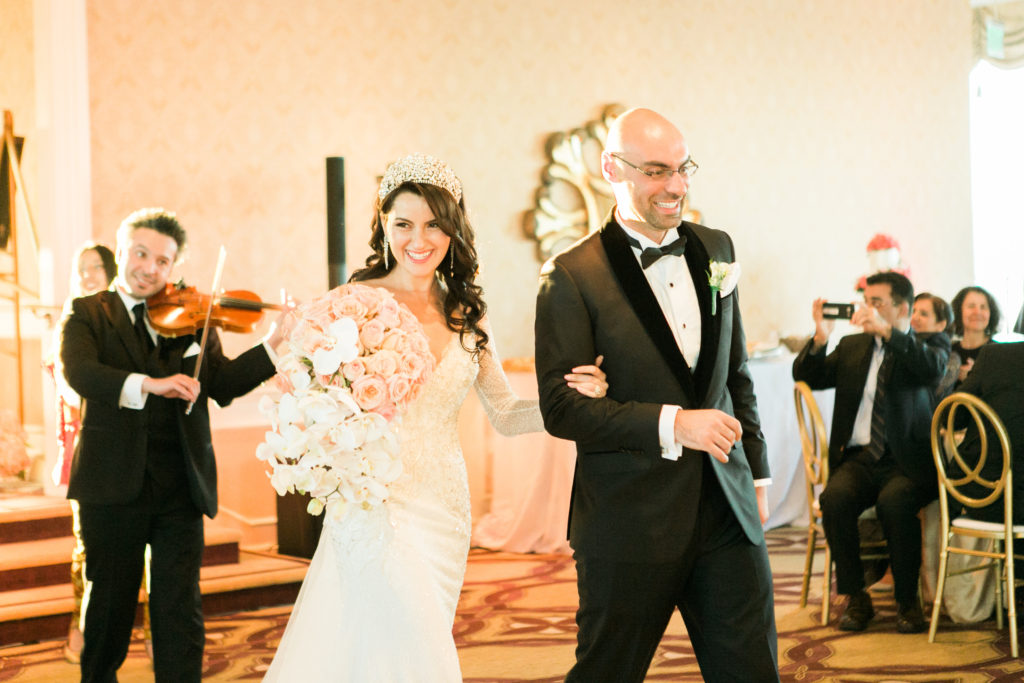 … and with that, we were ready for the Grand Entrance of the newlyweds. These two gave a whole new meaning to the "grand" in "Grand Entrance!" Like royalty, they were accompanied by violinist Pourya…… and dancers from Niosha Dance Academy, one of them the bride's younger sister, dancing in honor of the couple.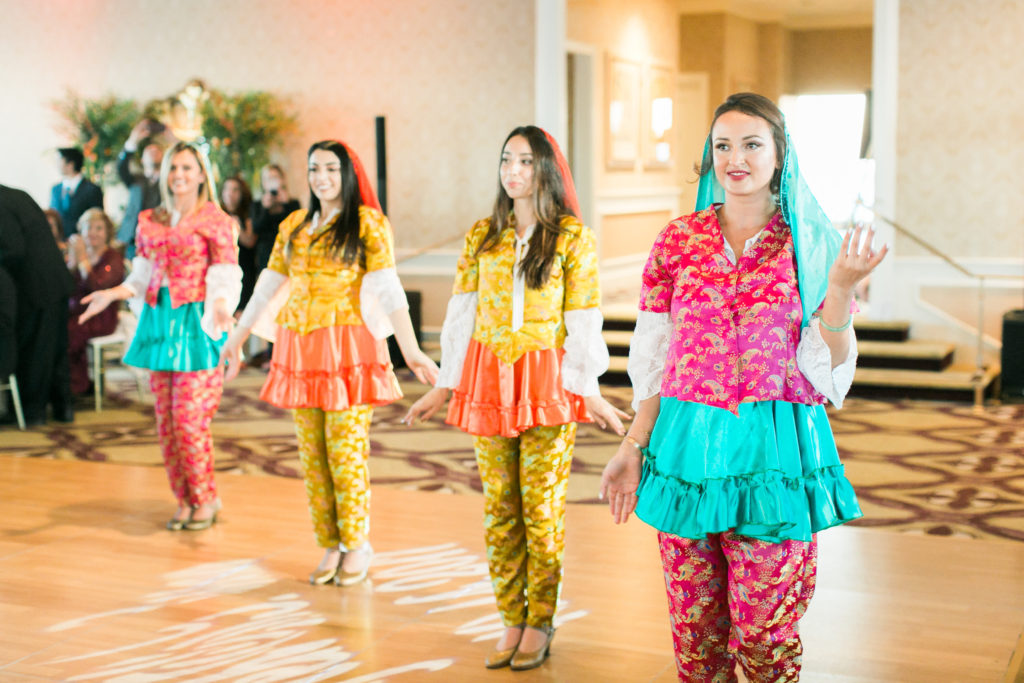 After that, it was time for a lavish four-course dinner, toasts and speeches, while darkness fell and the City below began to sparkle like a box of jewels: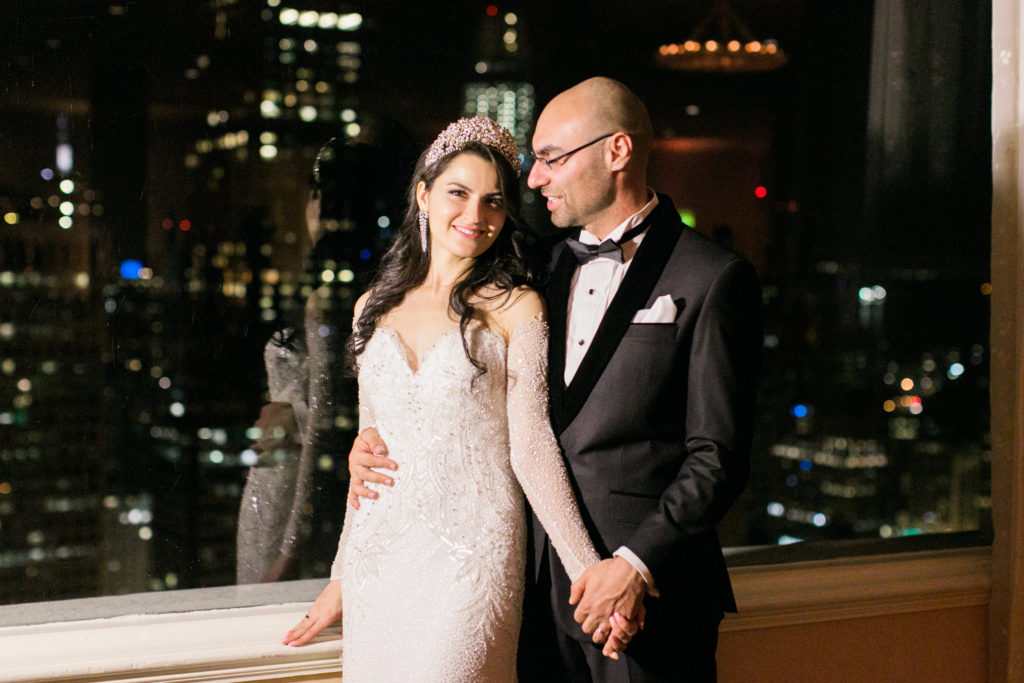 The couple quickly stole away for a few dramatic photos  …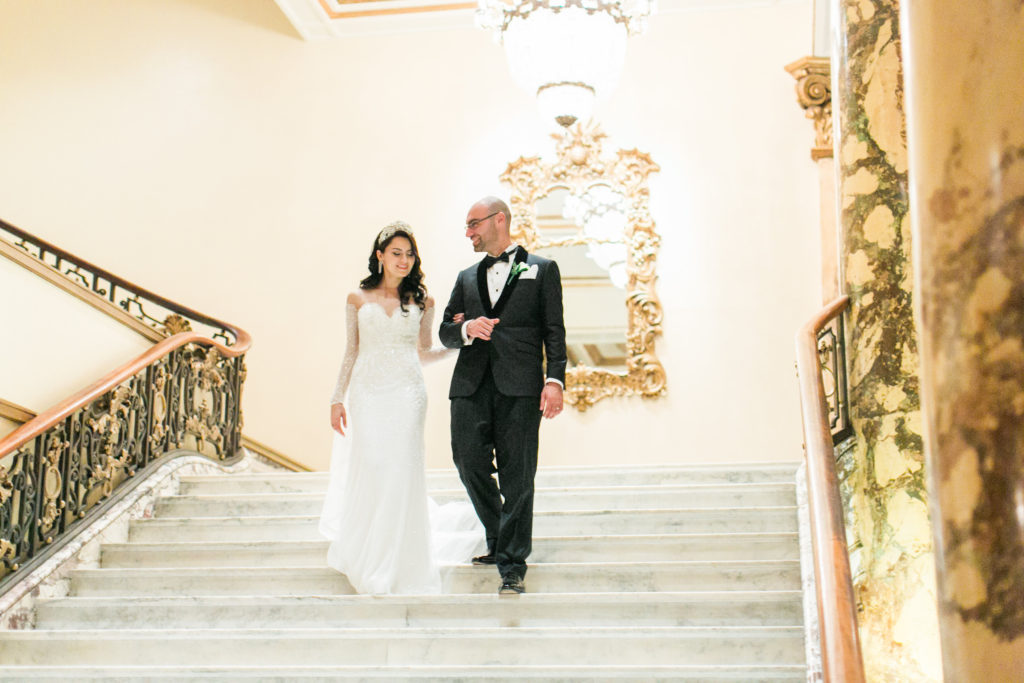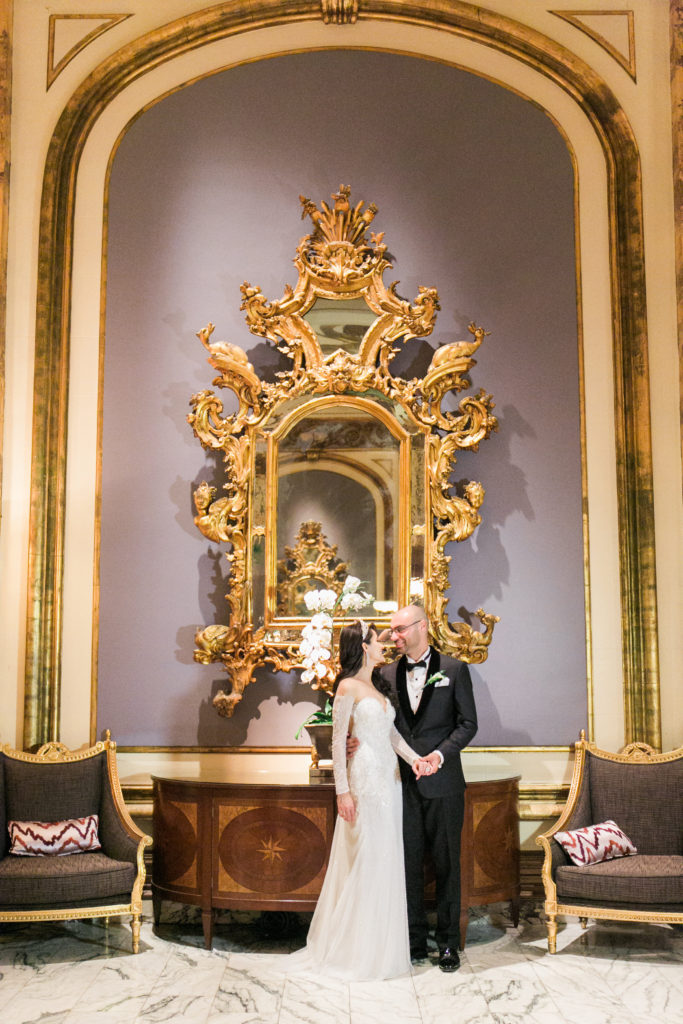 … on the Grand Staircase. When they returned, it was already time for their First Dance as a married couple:
With that, the dance floor was officially open! Guests had the choice between rousing music by DJ Alireza and fun at the SnapFiesta photo booth. Most of them did, of course, both!
Another highlight of the evening was cake cutting…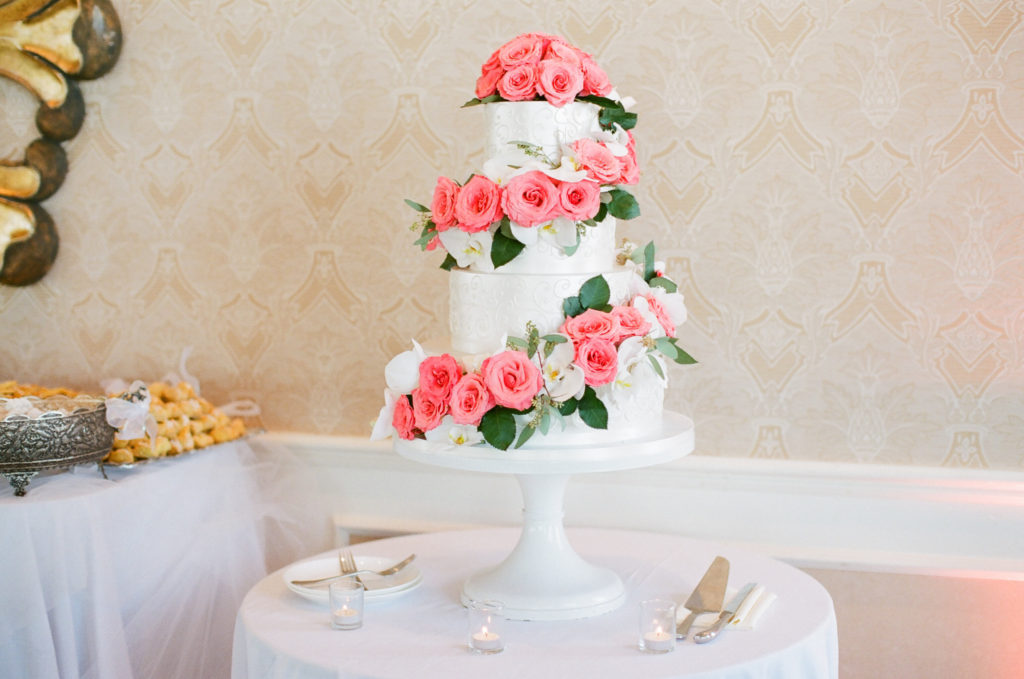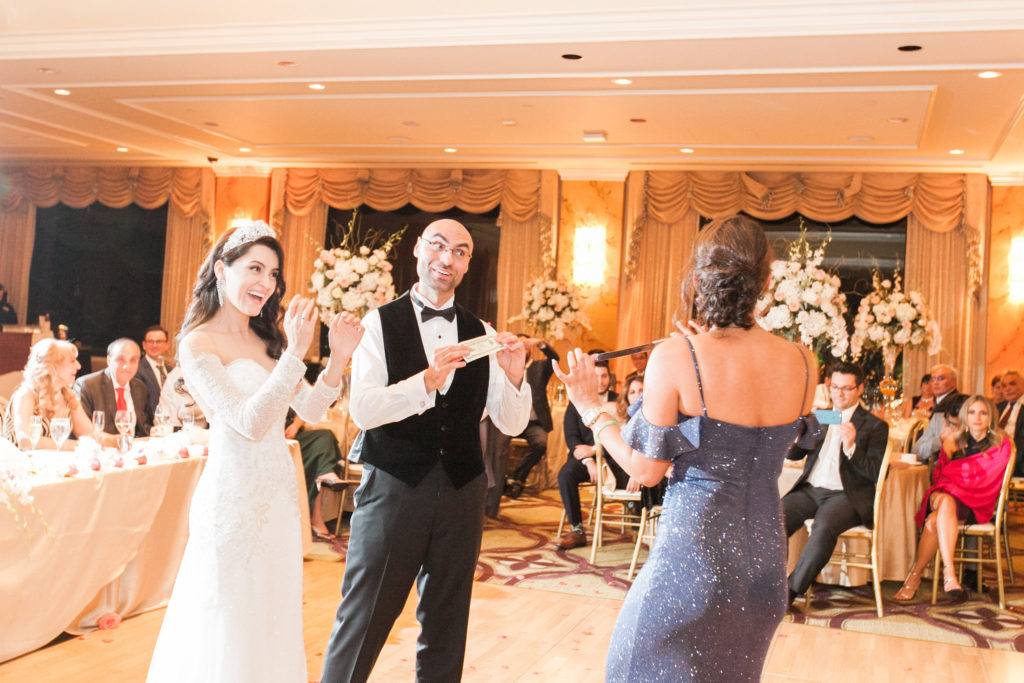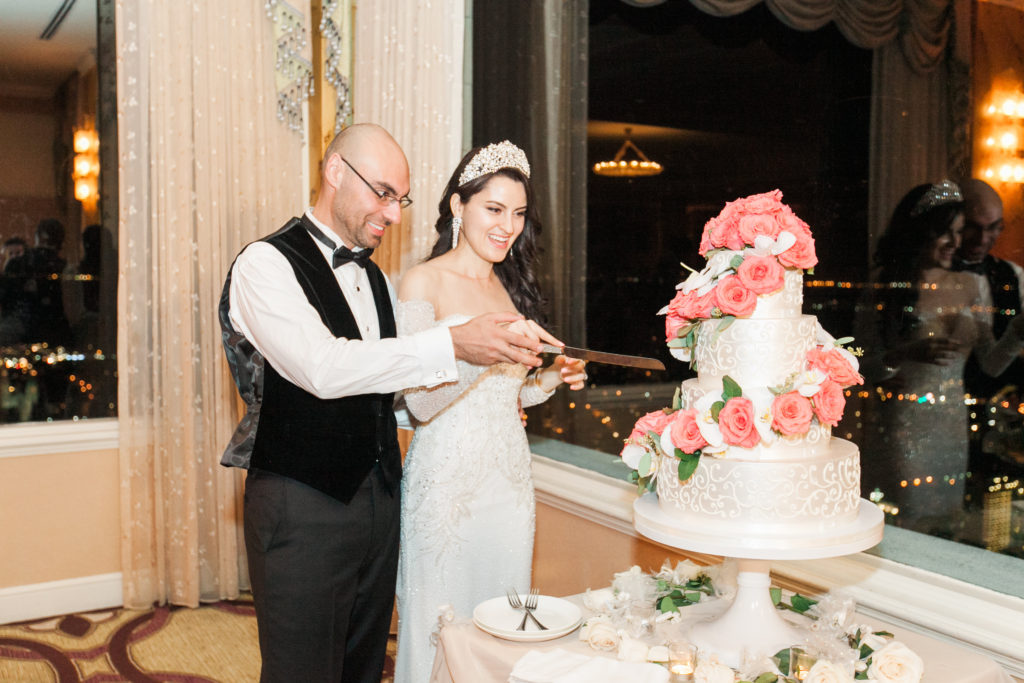 … which in the Persian tradition is by far not as easy as it sounds: the groom first has to obtain the cake knife from a succession of dancing ladies who are teasing him and expect to be paid off generously before surrendering the knife! Eventually, after an extended Knife Dance, they let Hassan have the knife, and the couple's first official task of cutting the cake together proceeded without a hitch. What else? Bouquet Toss, of course!
Shifteh tossed, and a single young lady caught it – so she is next in line for a celebration as glorious as Shifteh's and Hassan's. The evening came to a close far too soon, and everyone went home tired and happy.
Many happy years together, Shifteh and Hassan, and dance on…
Let us create YOUR unique wedding celebration, too!

SaveSave

SaveSave

SaveSave

SaveSave

SaveSave

<! DL 06/02/12: Added html code for Pinterest Pin It button (appears at the end of each post) > <! DL 06/02/12: Added padding style modifier to the Pinterest html code to align the Pit It button on the page > <! DL 06/02/12: deactivated code by adding two ! in the a and img code lines >