A love story more than a decade in the making – and today, finally, it's official: Vannie and Richard are Mr. and Mrs.! With more than a hundred guests as their witnesses, the two tied the knot at a very historic and romantic place – the History Museum in Los Altos,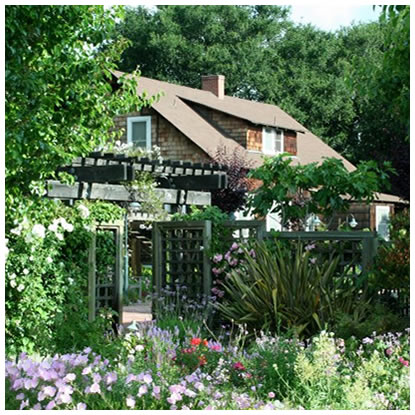 surrounded by all that used to constitute rural life in the area in the last century or two; from ancient ploughs to … well, not quite so ancient tractors! Guests learned, among other things, that a plot for a single-family home in the heart of what is now Silicon Valley went for $ 55o – in the year 1917… That has changed! So much for the charming historic backdrop. Vannie's and Richard's personal history began exactly 11 years ago when they met in college, at UCLA.
They were assigned to the same dorm, and Vannie immediately felt intrigued by this attractive, slightly withdrawn "brooding artist" (Richard was majoring in Design) with that oddball sense of humor. "He seemed so … mysterious," she muses when looking back. It took all her willpower and persistence ("or, what my parents call stubbornness," jokes the bride) to win Richard over. But since Richard never does anything half-heartedly, his commitment was absolute, and that they'd be getting married at some point was a foregone conclusion. Well, finally this point did come, and the two chose a cozy and romantic venue (Los Altos History Museum) – and my company, A Day Like No Other, as their coordinator. Truly an honor!
Vannie had devised the decor theme and handmade most of the decorations herself in her wedding color, a sunny bright yellow. She fashioned a backdrop from strips of fabric and various hues of yellow, she made paper garlands with white, silver and yellow pompoms, and more big and small pompoms to hang from the mature trees shading the courtyard for Cocktail Hour.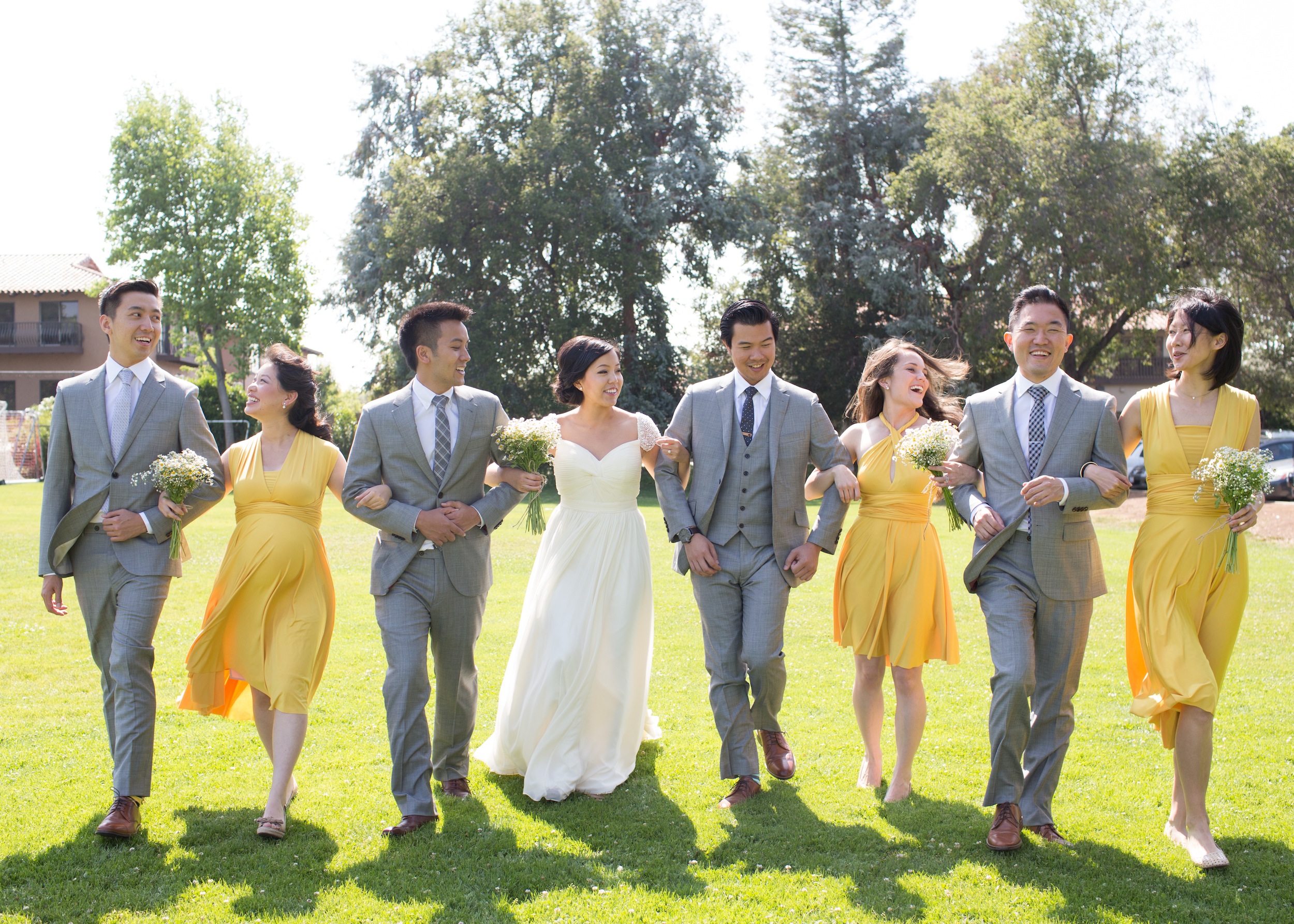 A clothesline strung between the trees was hung with snapshots from the couple's decade-long courtship, and in lieu of a guestbook, guests signed a vintage globe.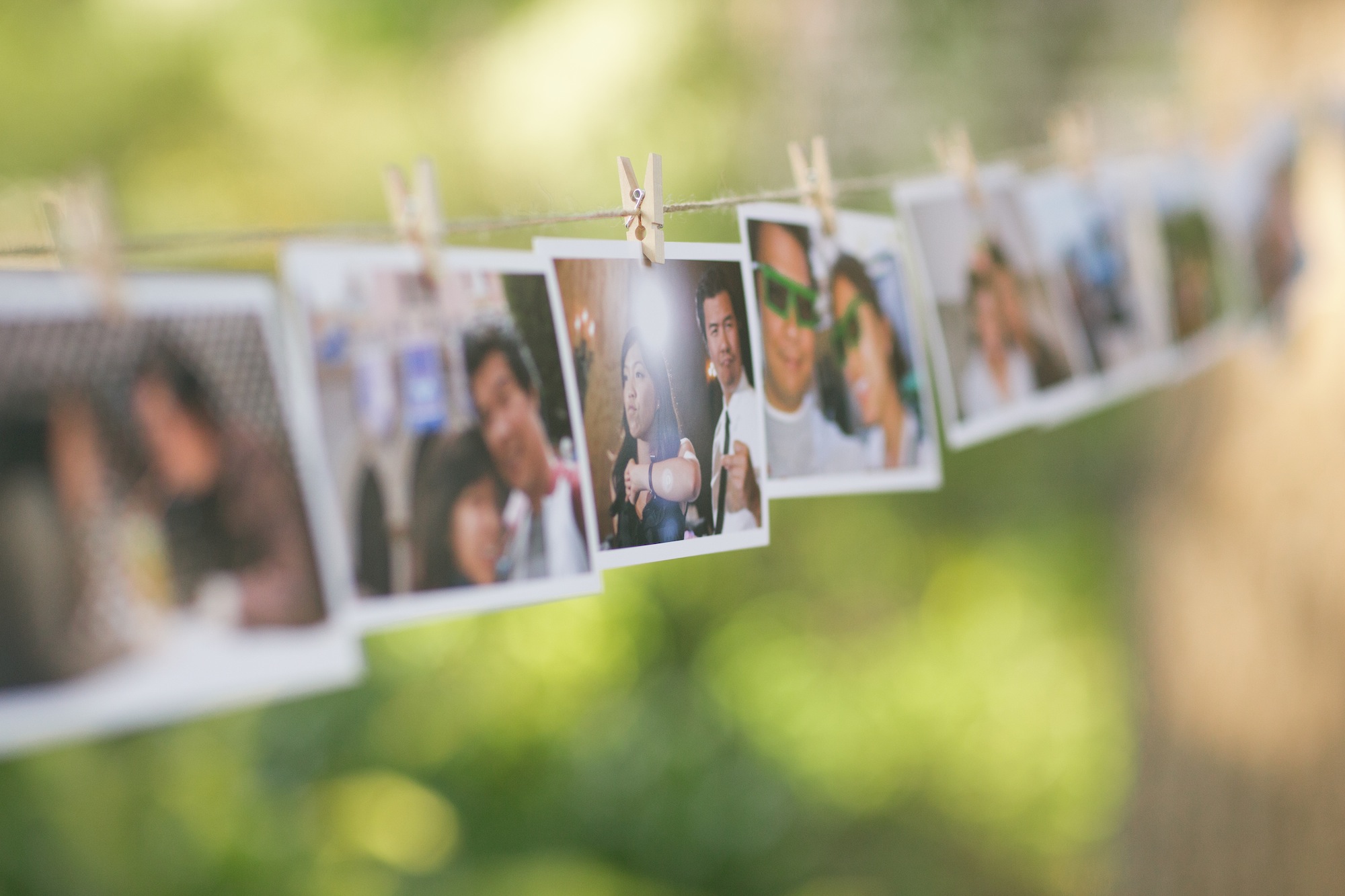 Even the flowers were "designed by Vannie!" The bouquets for herself and her bridesmaids were simple  bunches of Queen Anne's Lace,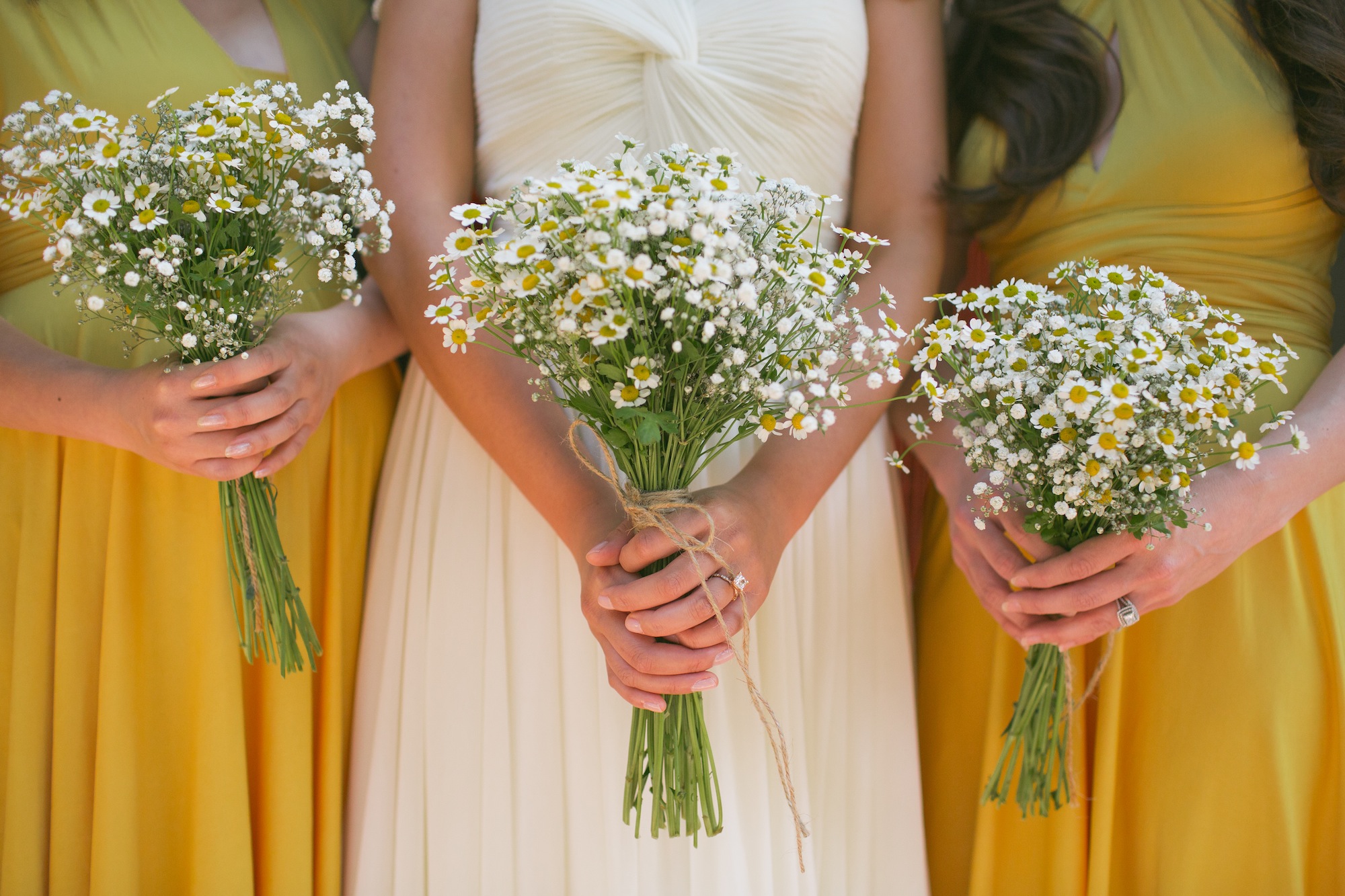 and the centerpieces consisted of stacks of books, topped by cream English Country roses in mason jars, complete with a little yellow flag for table numbers.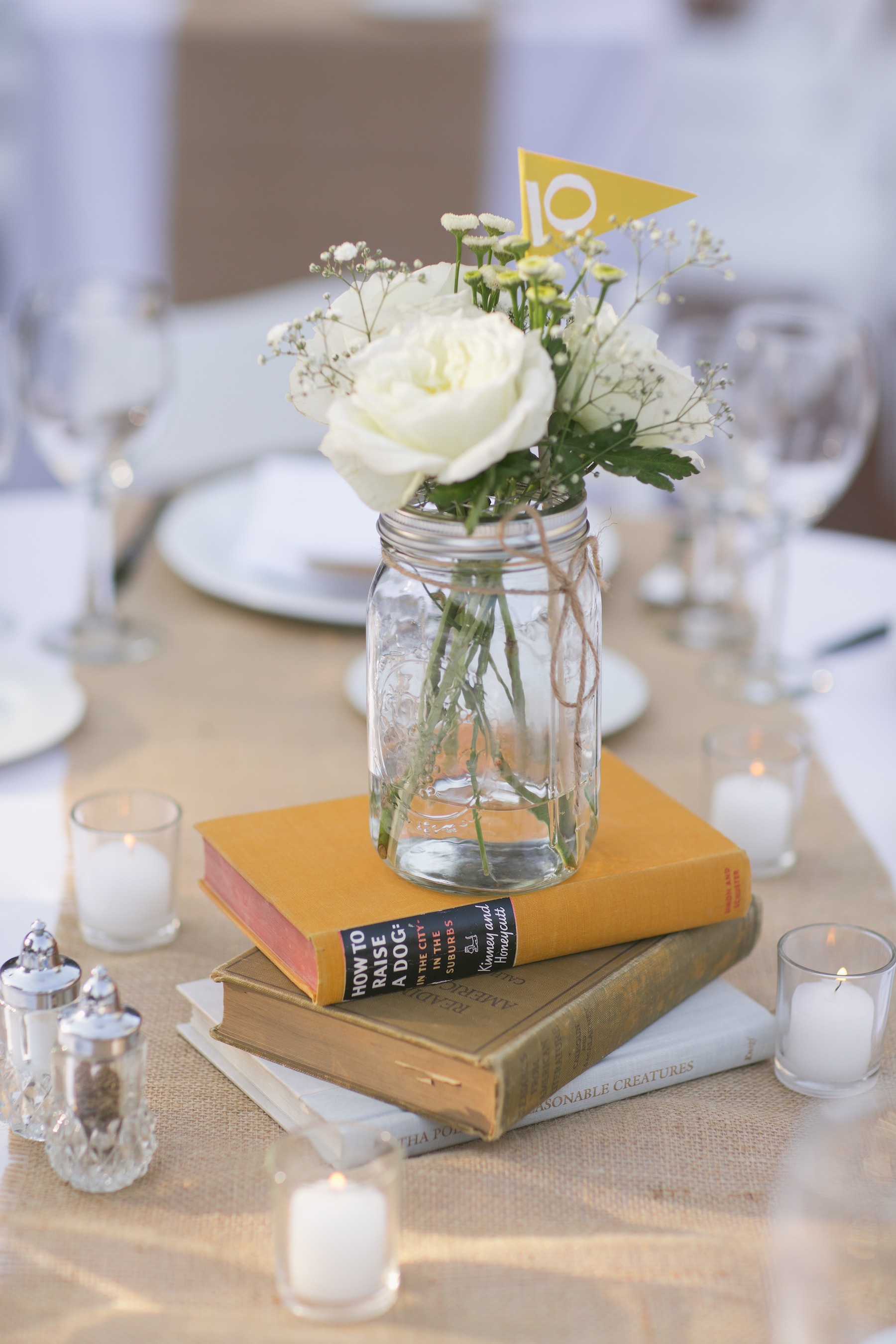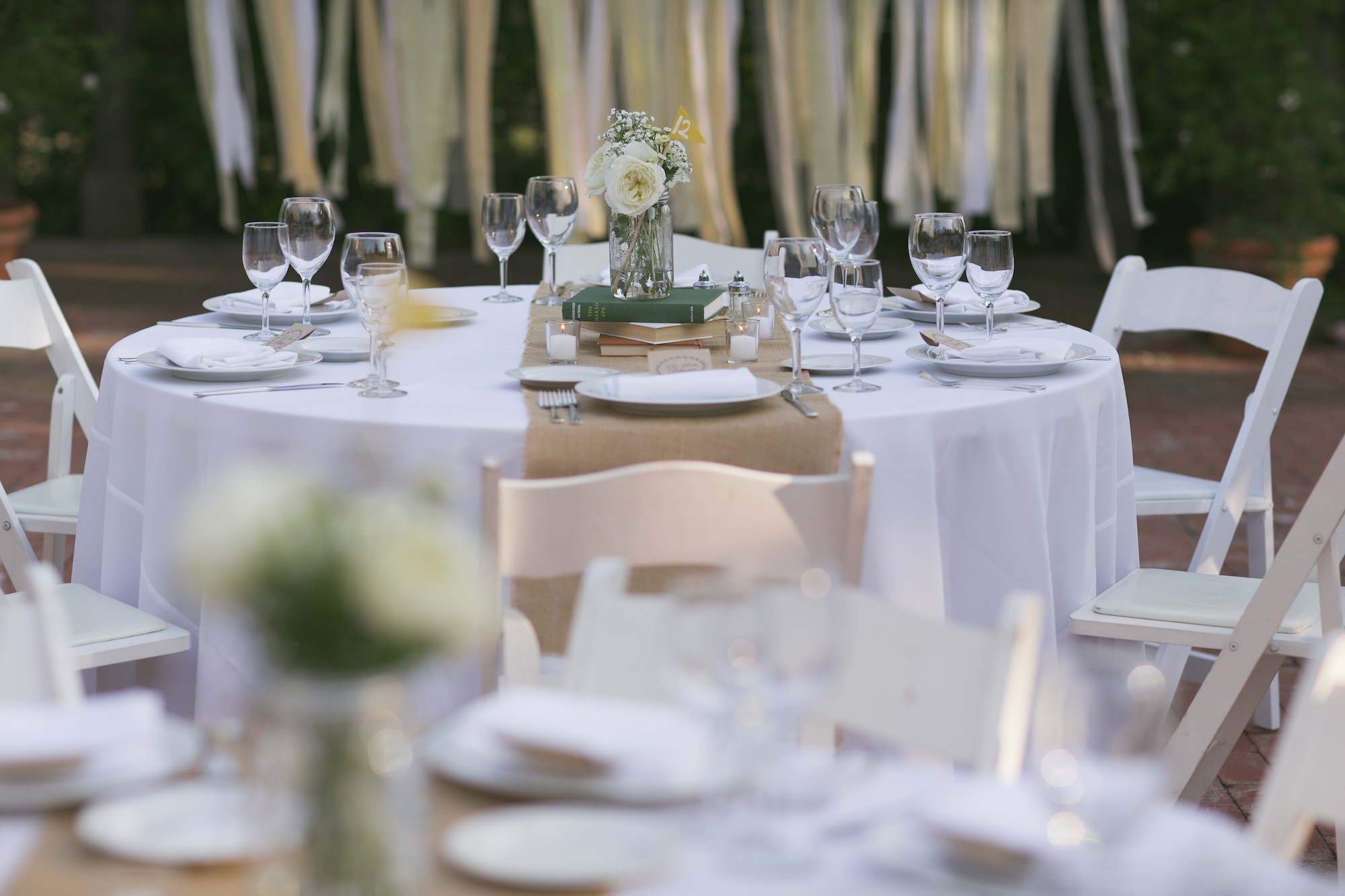 Guests found their way inside the courtyard, guided by cute yellow pinwheels lining the path, and signage was, of course!, likewise handcrafted by the bride: chalkboards for the program, the menu and the table assignments.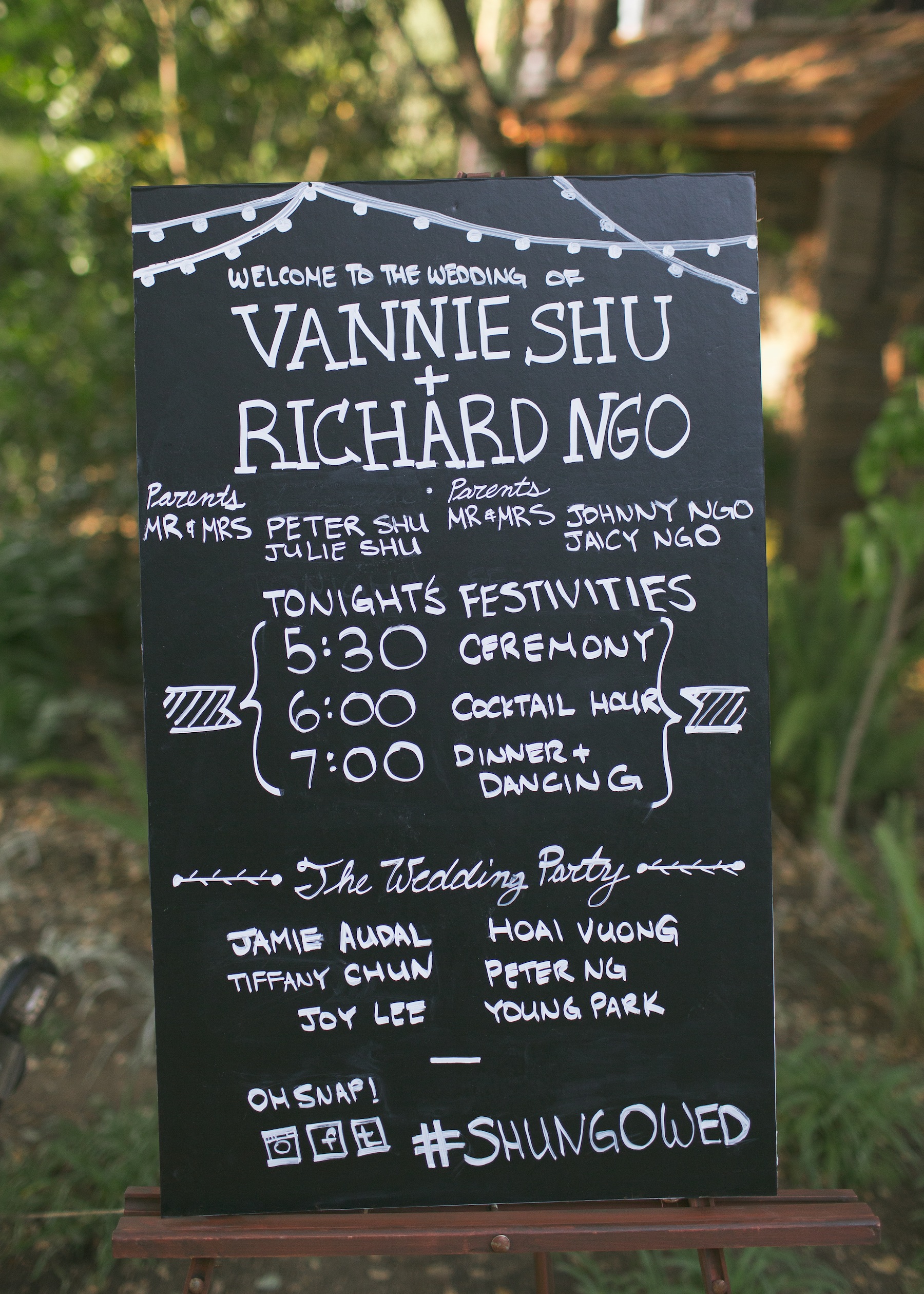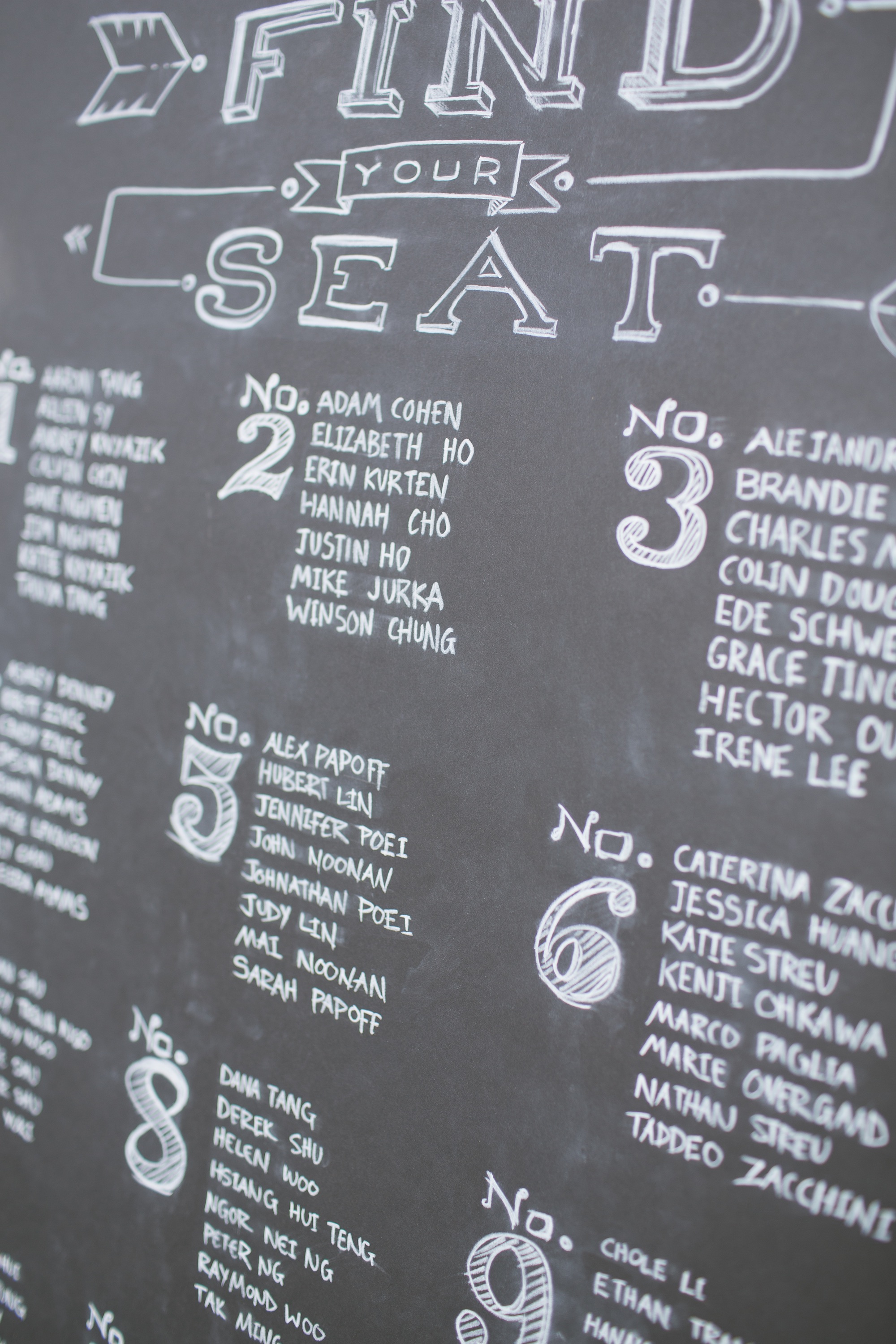 While my assistant Angeliki and I were busy putting everything up in their assigned spots, Vannie had her hair and makeup masterfully done by Susie Chhuor. Photographer Bre Thurston orchestrated Vannie's and Richard First Look and many, many more photos throughout the day! The bride wore a spectacular ivory silk Reem Acra gown with beaded cap sleeves.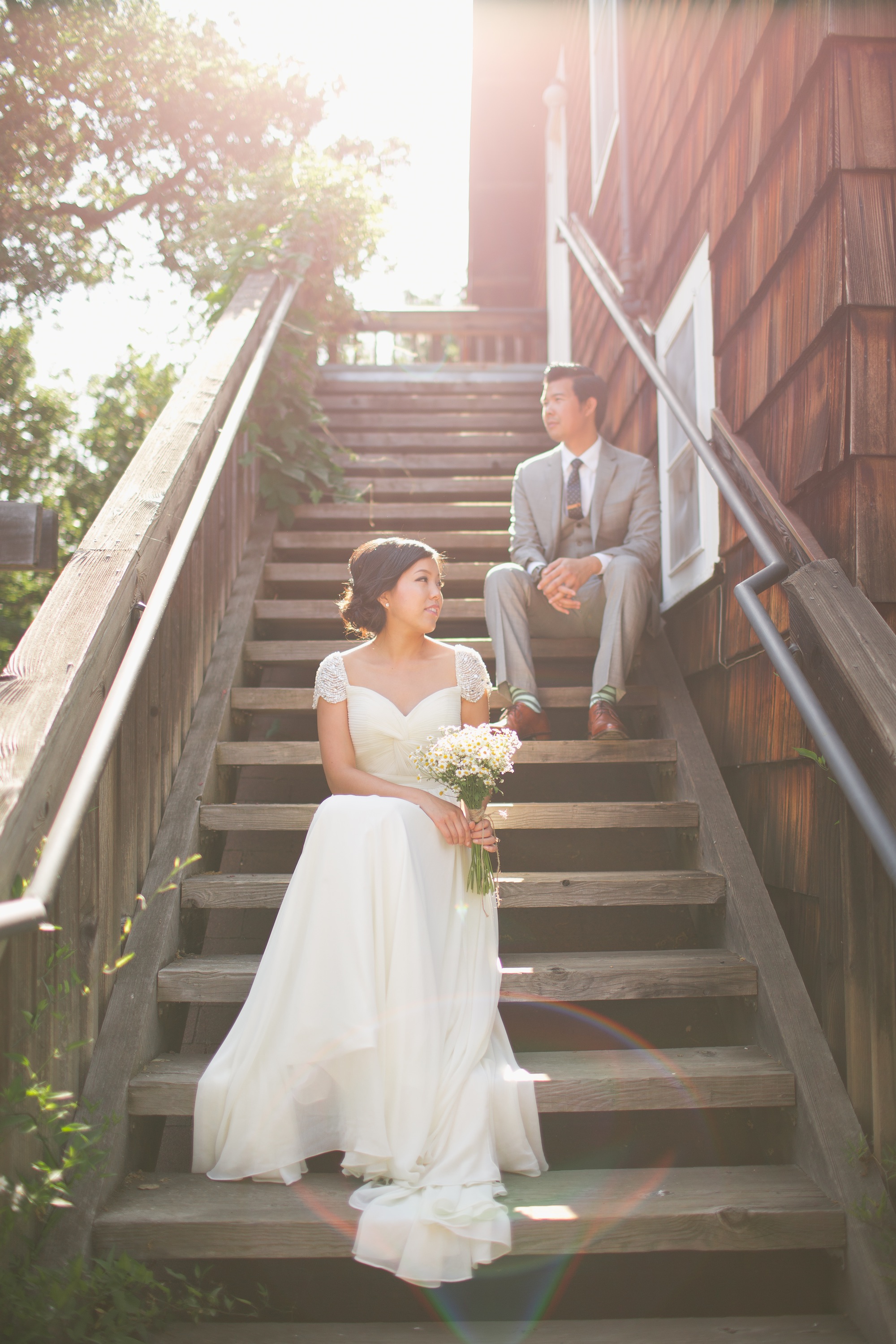 And here comes the Bride!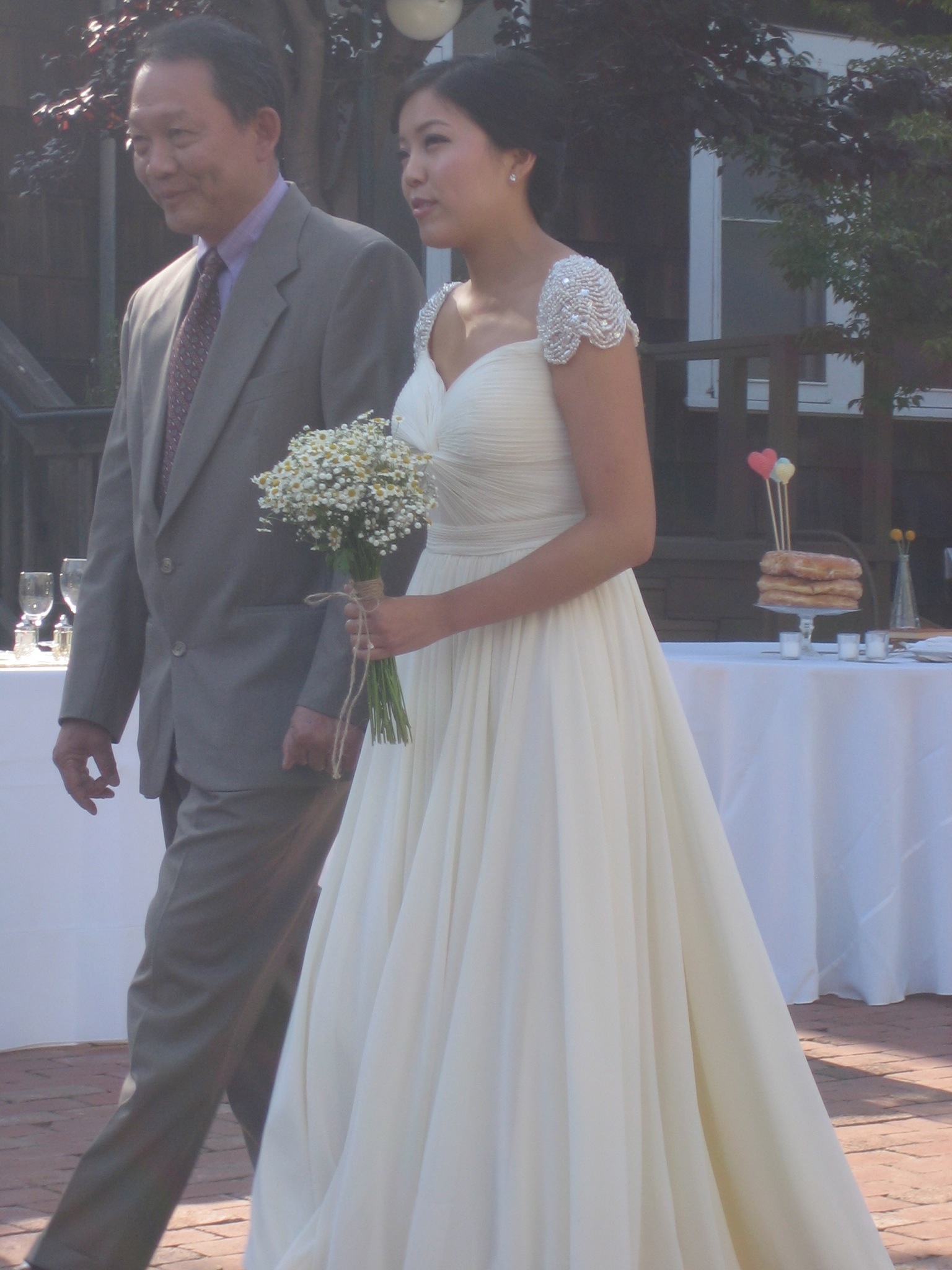 The short and very personal ceremony was presided over by minister Daniel Kennedy,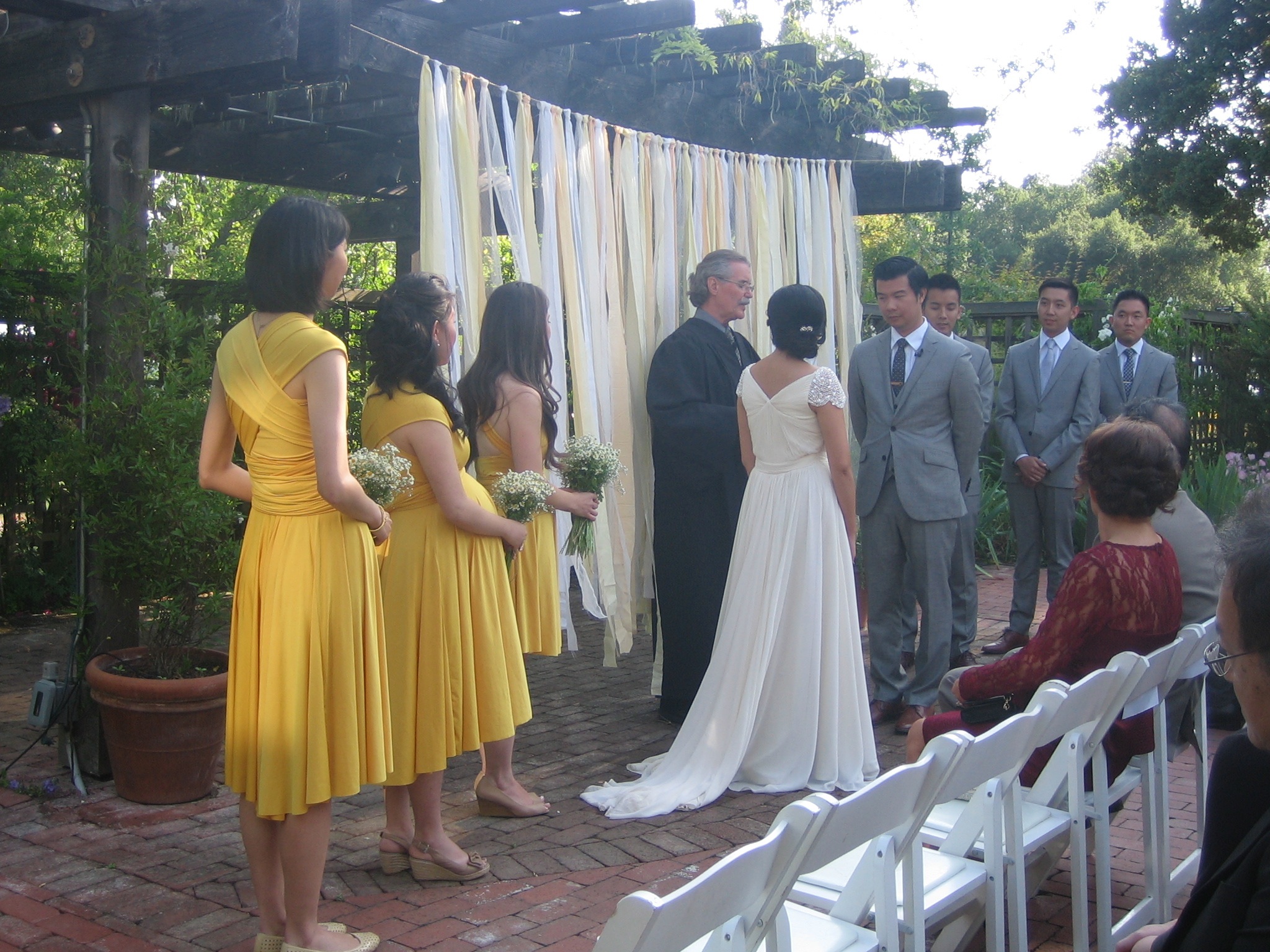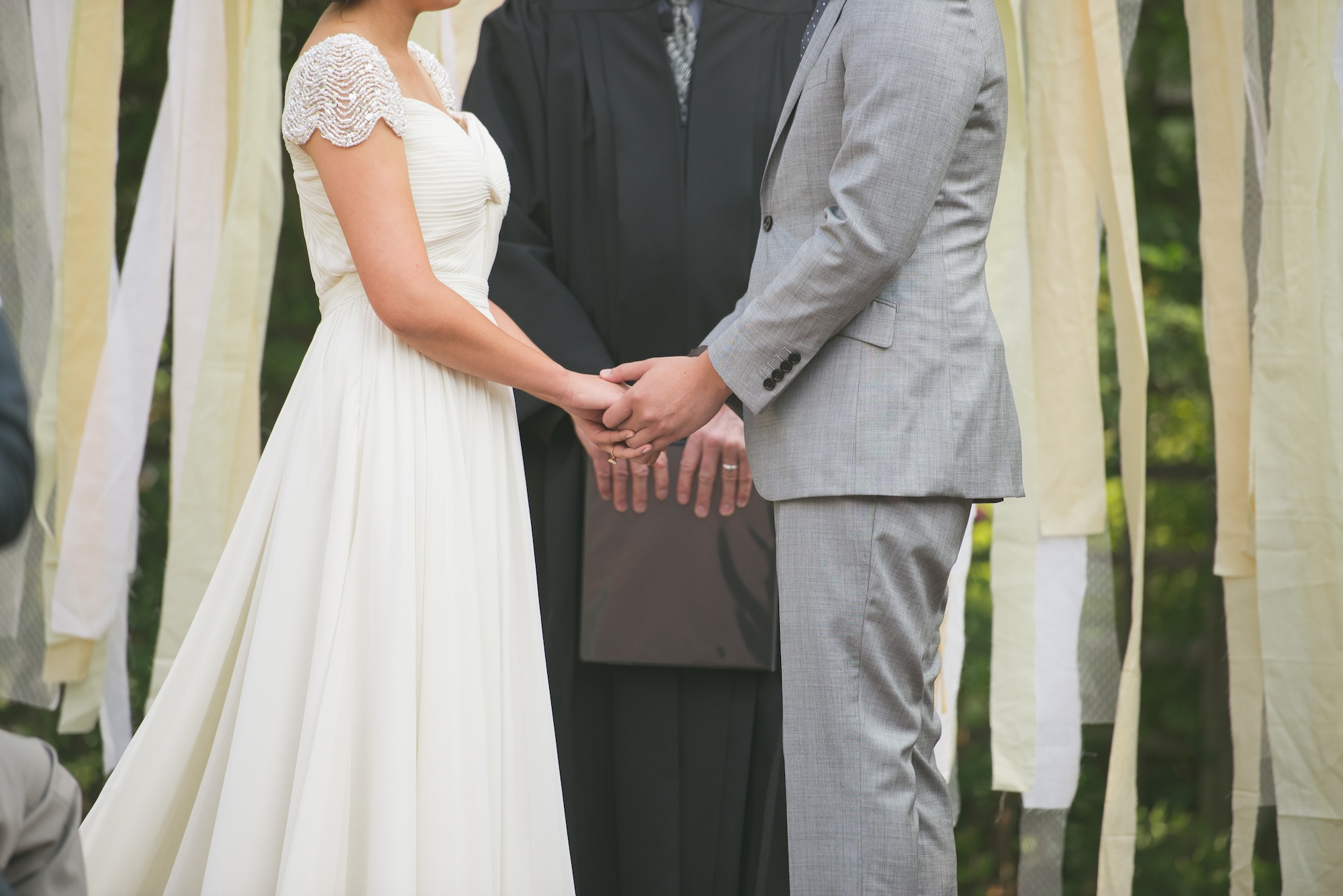 and while the couple was busy with more photos …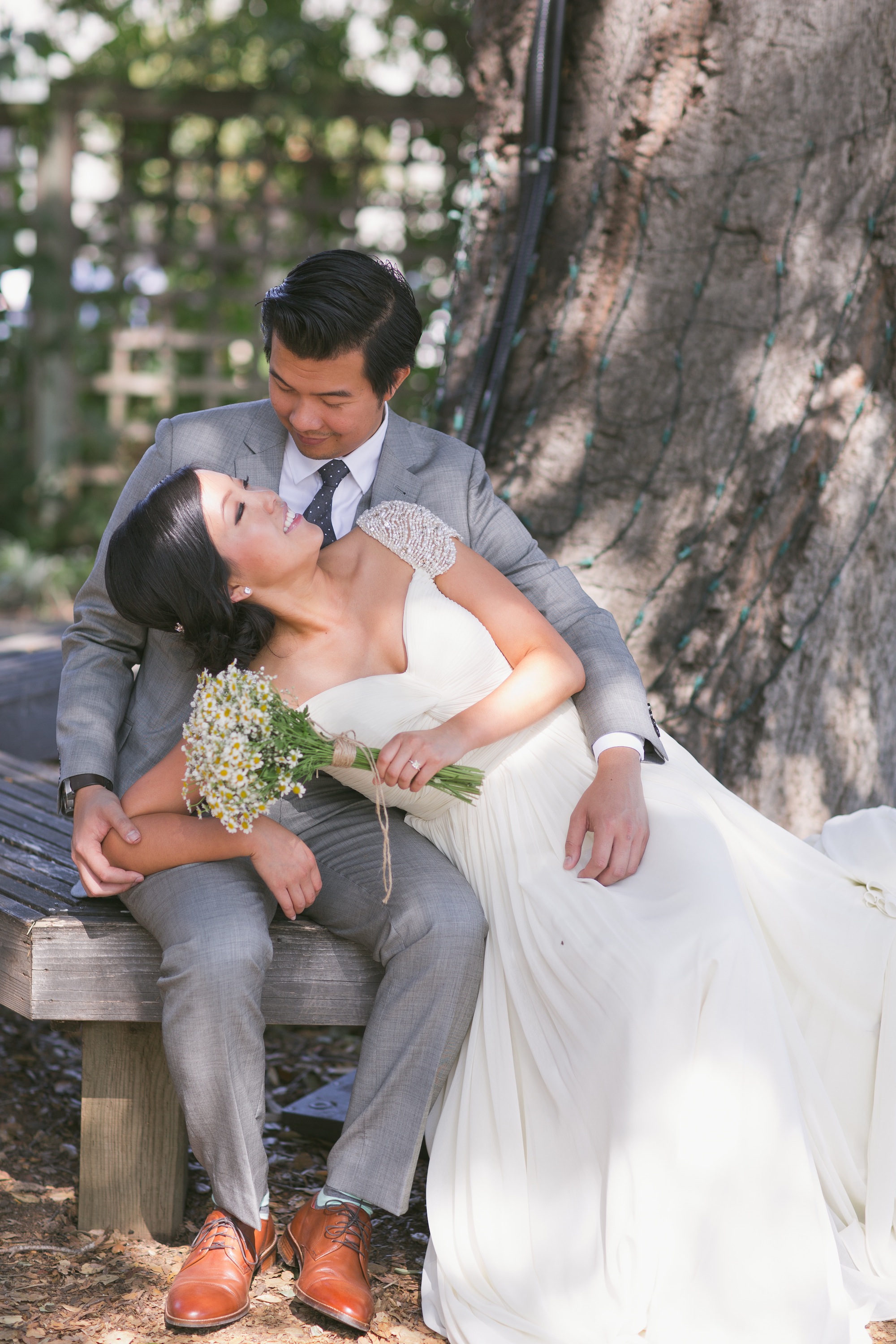 … their guests were  treated to cocktails and hors d'oeuvres by Schumann's FourSeasons Caterers, who also served a lavish family-style dinner,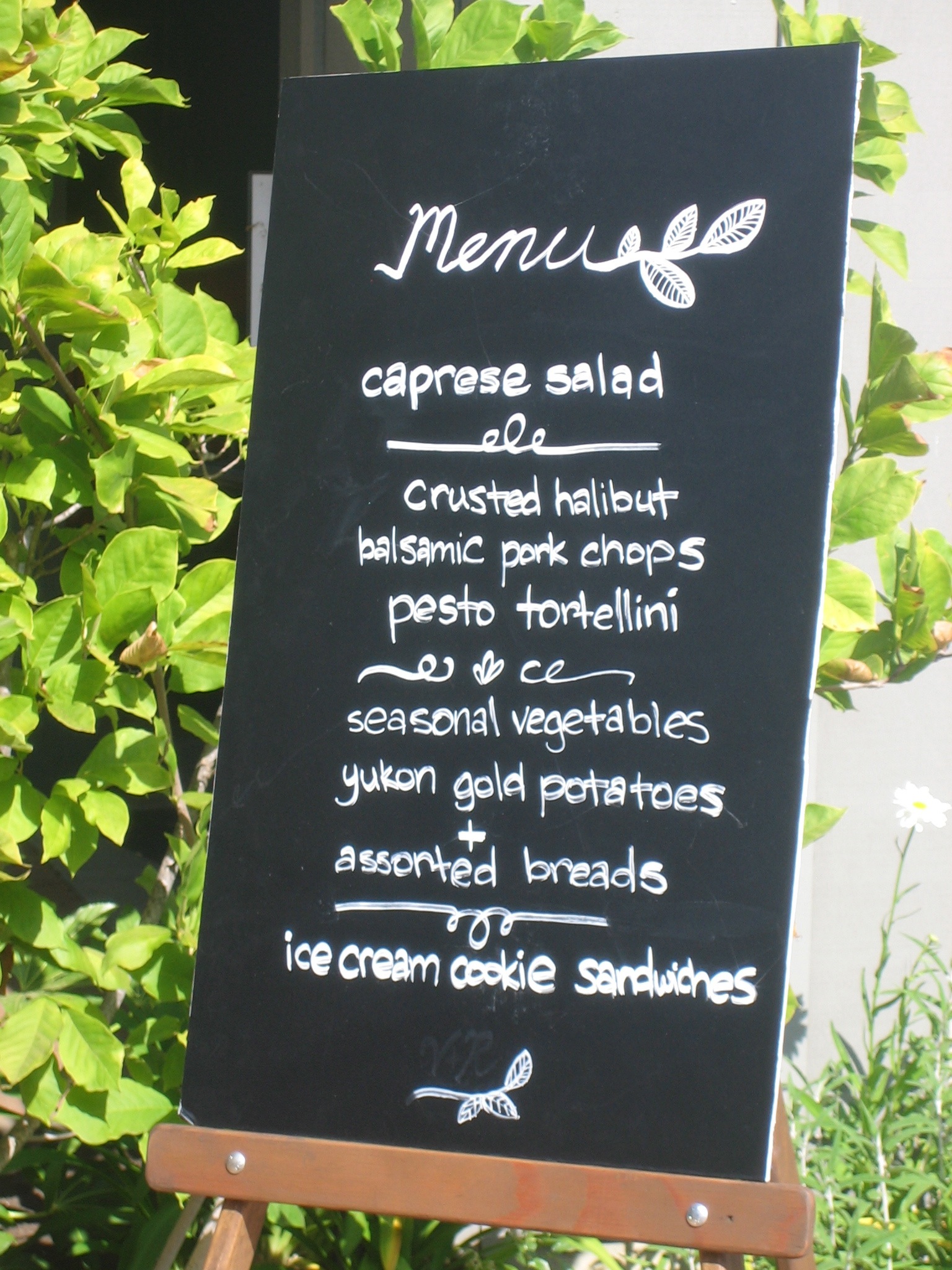 outside under romantic string lights, as dusk was falling.
Then it was time for… cake cutting? Not quite! The bride and groom did this part of their celebration again "their way:" they cut a giant donut tower, and finished the dessert phase with ice cream sandwiches for everyone.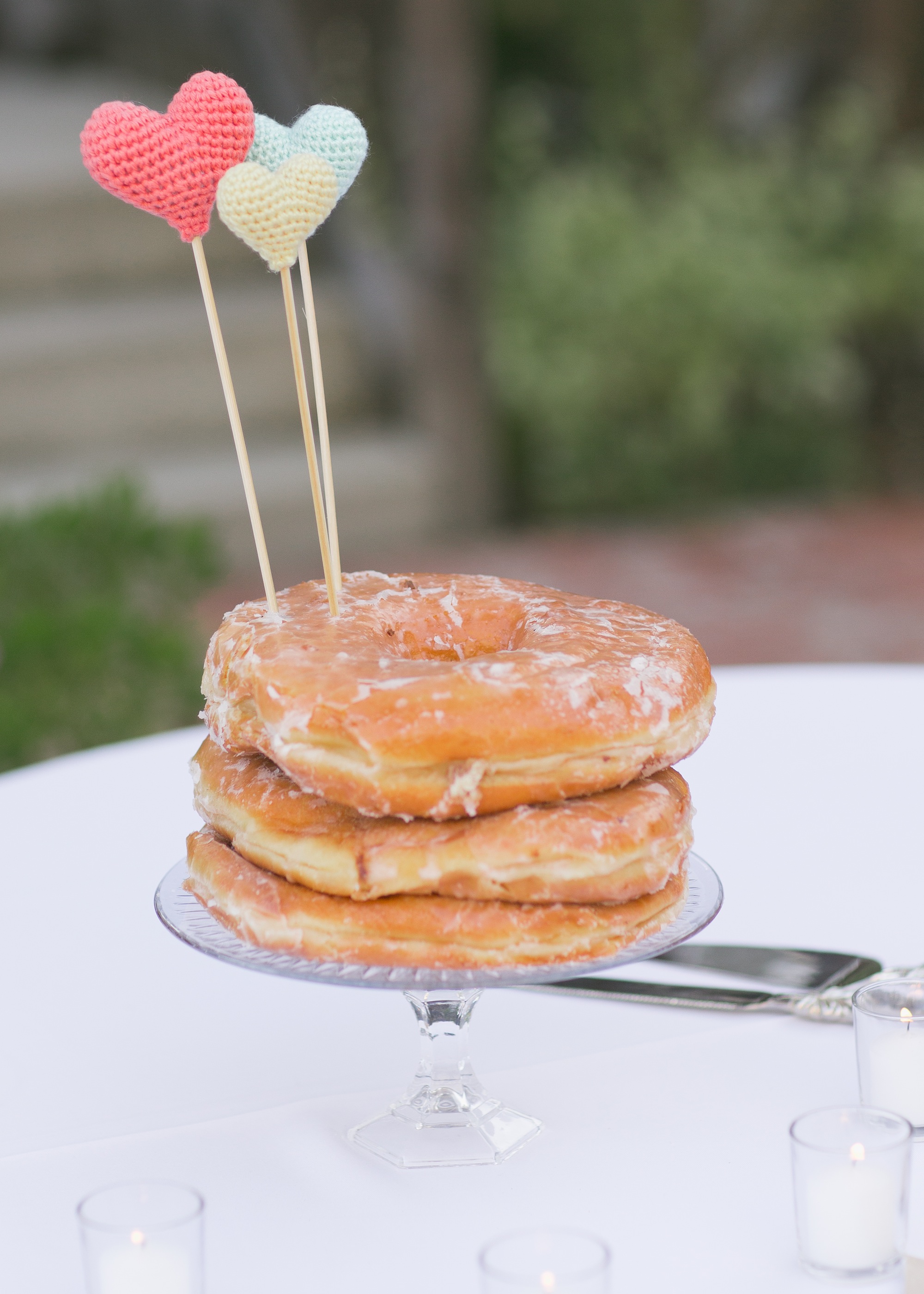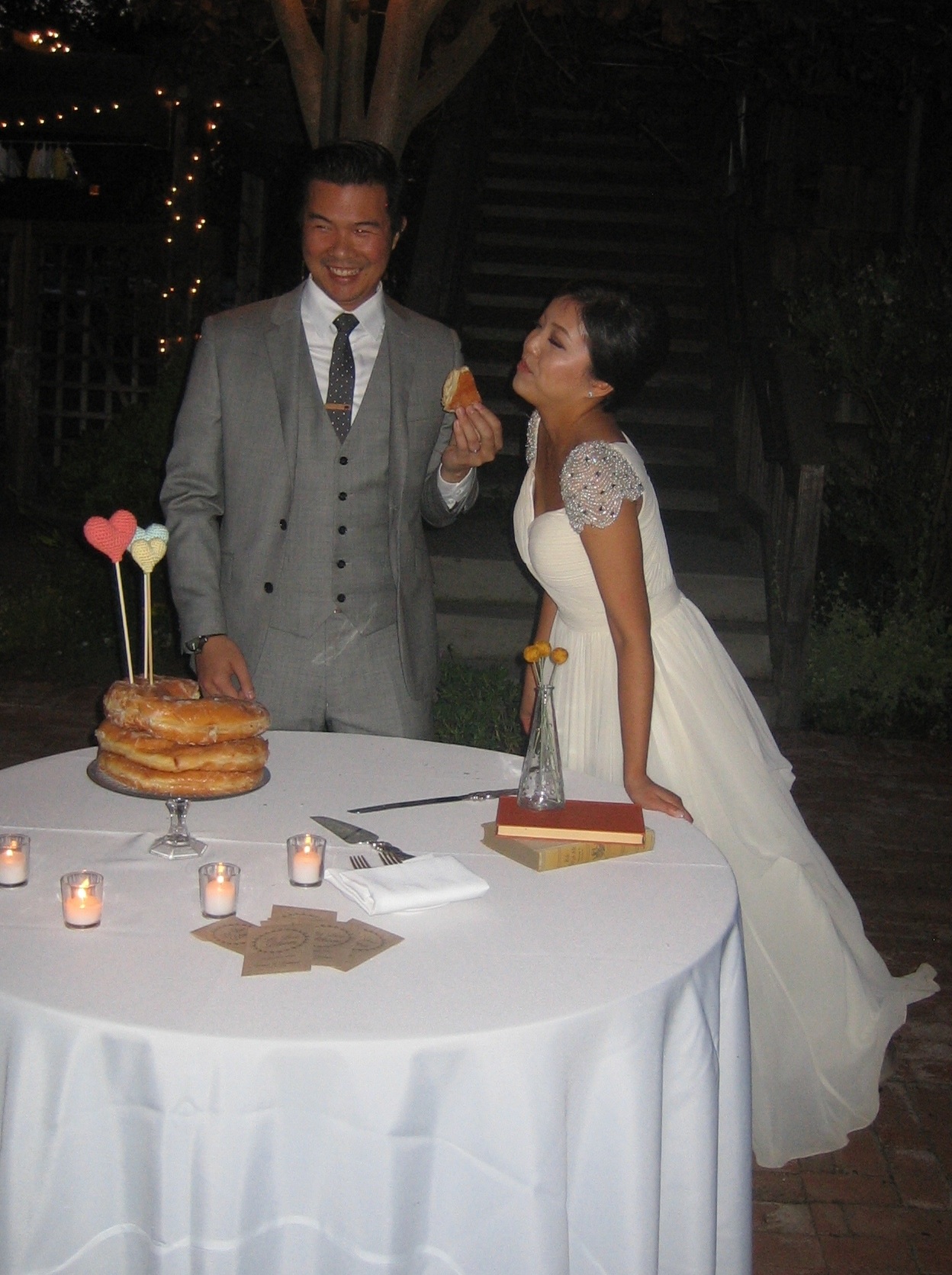 DJ Jeremy (who had already played beautifully for ceremony and cocktail hour) was now gearing up for the "dancing part" of the evening! After Vannie's and Richard's romantic First Dance,
the crowd got inside for a wild dance party and really let it rip.
And here is why I love my job so much!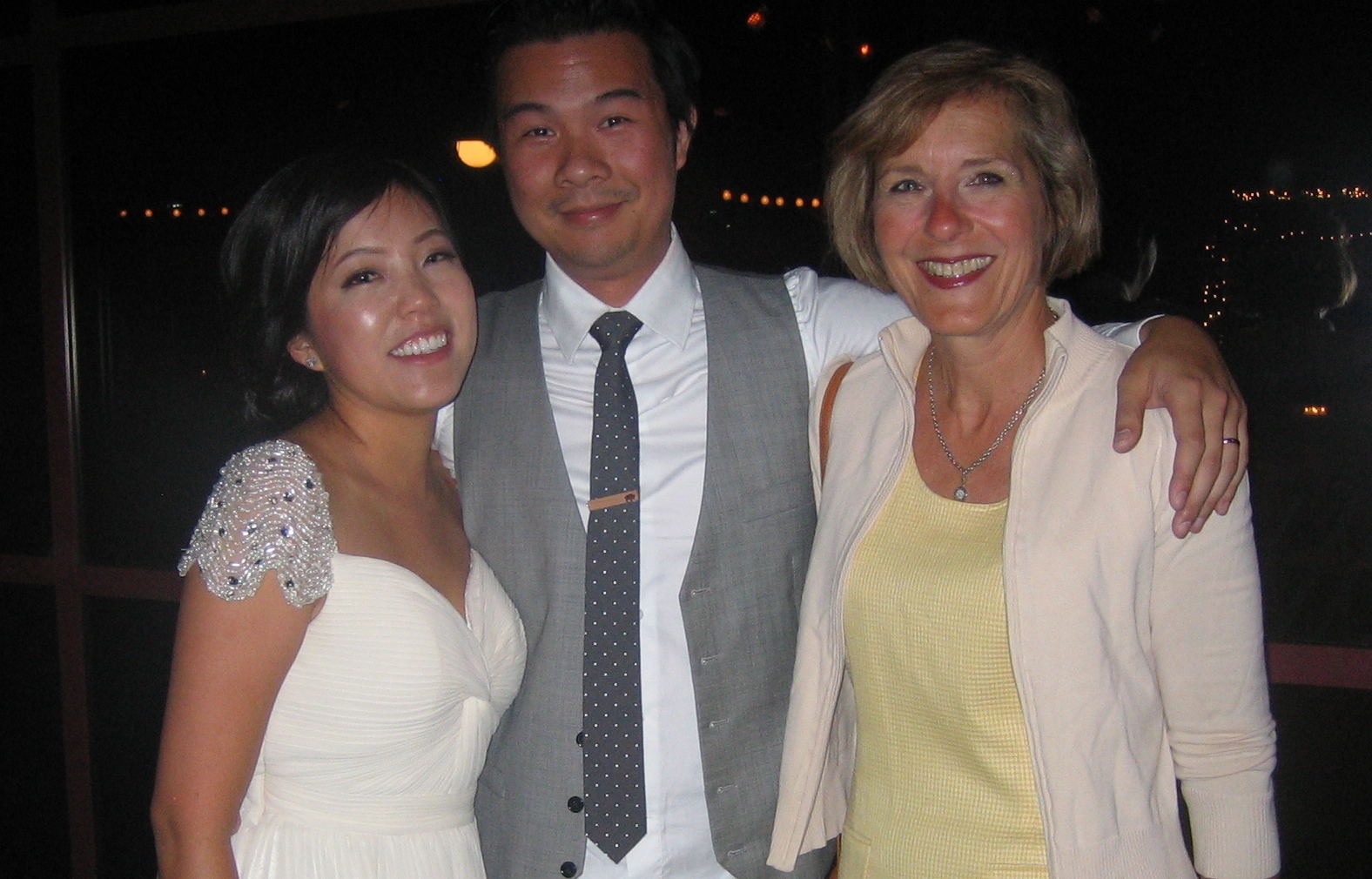 What a fantastic celebration… congratulations, Vannie and Richard, and our best wishes for a long, happy life – "growing old together…"

<! DL 06/02/12: Added html code for Pinterest Pin It button (appears at the end of each post) > <! DL 06/02/12: Added padding style modifier to the Pinterest html code to align the Pit It button on the page > <! DL 06/02/12: deactivated code by adding two ! in the a and img code lines >