So – he finally popped the question.
Stuck that big rock on your finger. You are engaged. Congratulations!
What now …? Like – wedding planning? Yes! Preferably with a professional (I happen to know – I am one. Look up my portfolio: A Day Like No Other!). But in any case, it never hurts to come up with a few ideas yourselves. First and foremost: what should your venue be like? (Once you know that, your wedding planner can help you to find one in your preferred area).
Maybe you've been dreaming of a particular venue for a while. Then, by all means, go for it!
But if not, here are a few pointers to get you going.
1.) Where would you feel most comfortable and happy on the best day in your life? On the beach, with your feet in the sand (so to speak); deep in the woods; in a romantic garden? Or rather indoors – in a mansion or hotel? Or are you rather the "modern/cutting edge" type, and a hip urban space – think art gallery – would be the way to go? Or do you see yourself on a ranch, maybe?
Get inspired: here are a few venues as examples.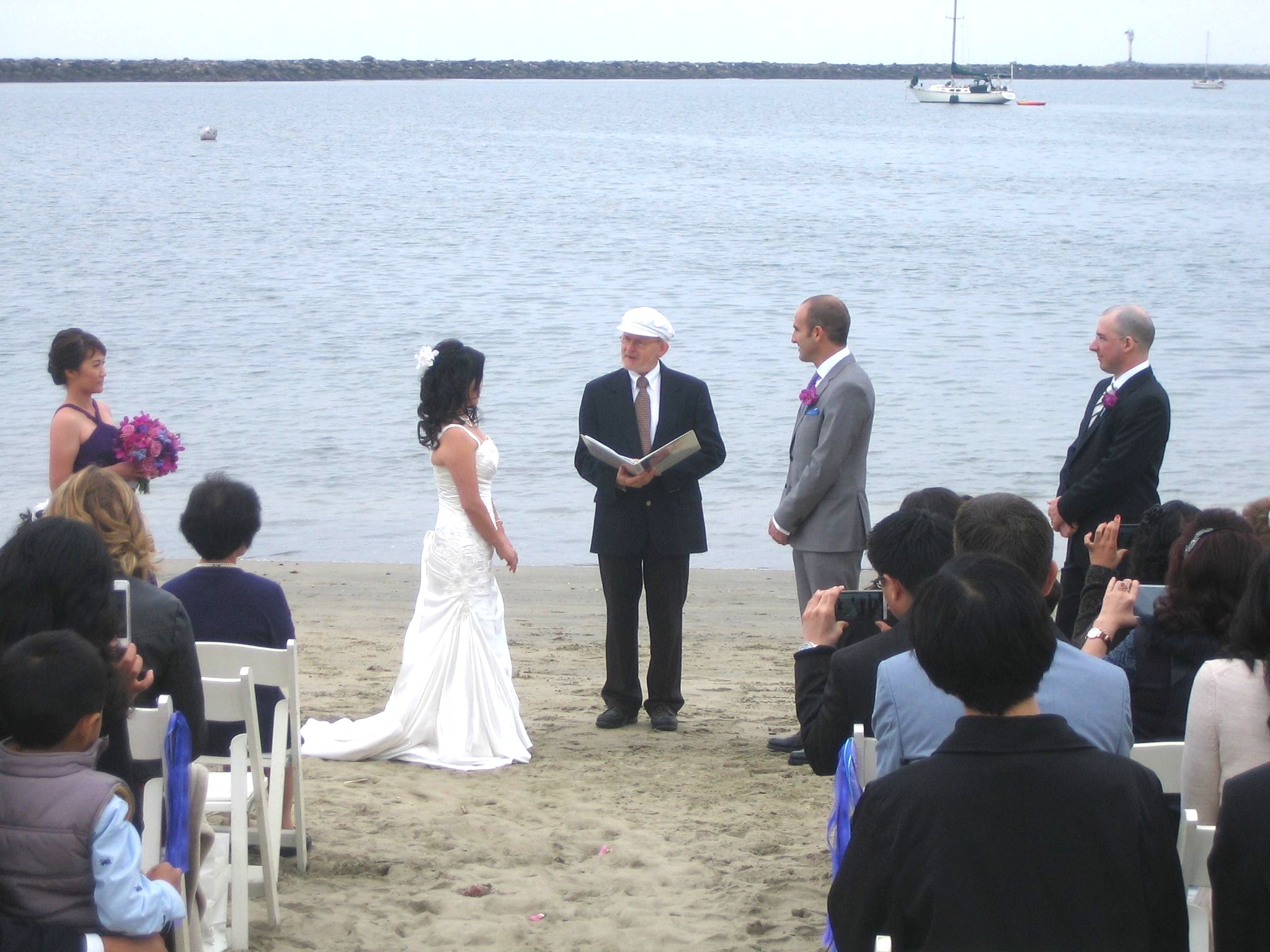 On the beach in Half Moon Bay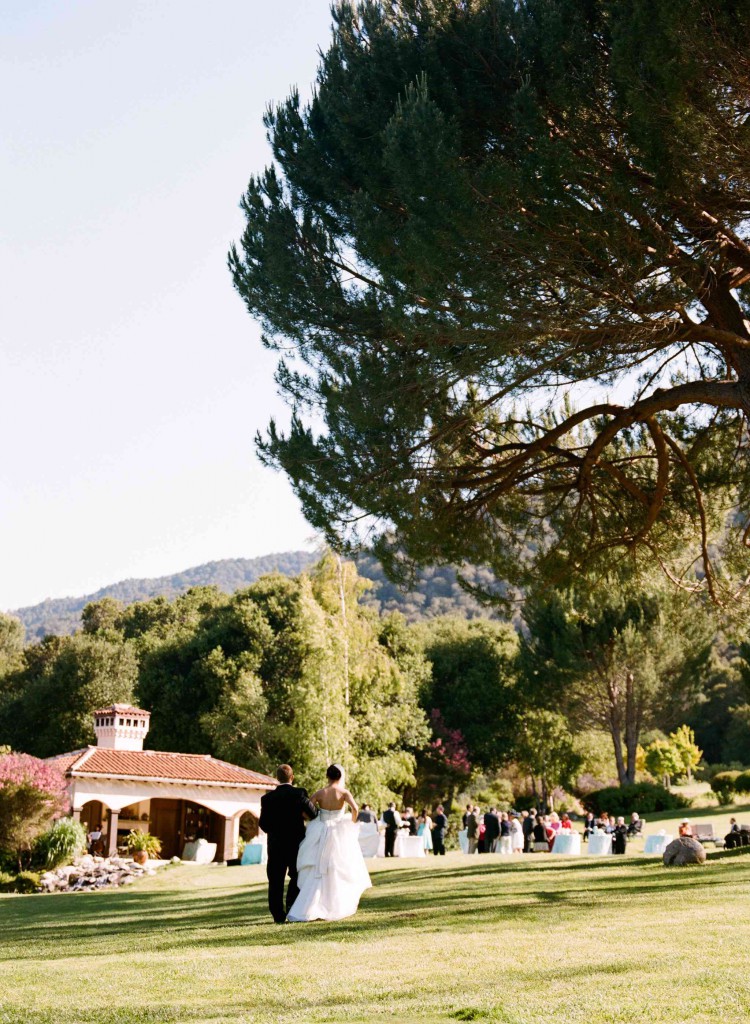 Stone Pine Estate, Carmel Valley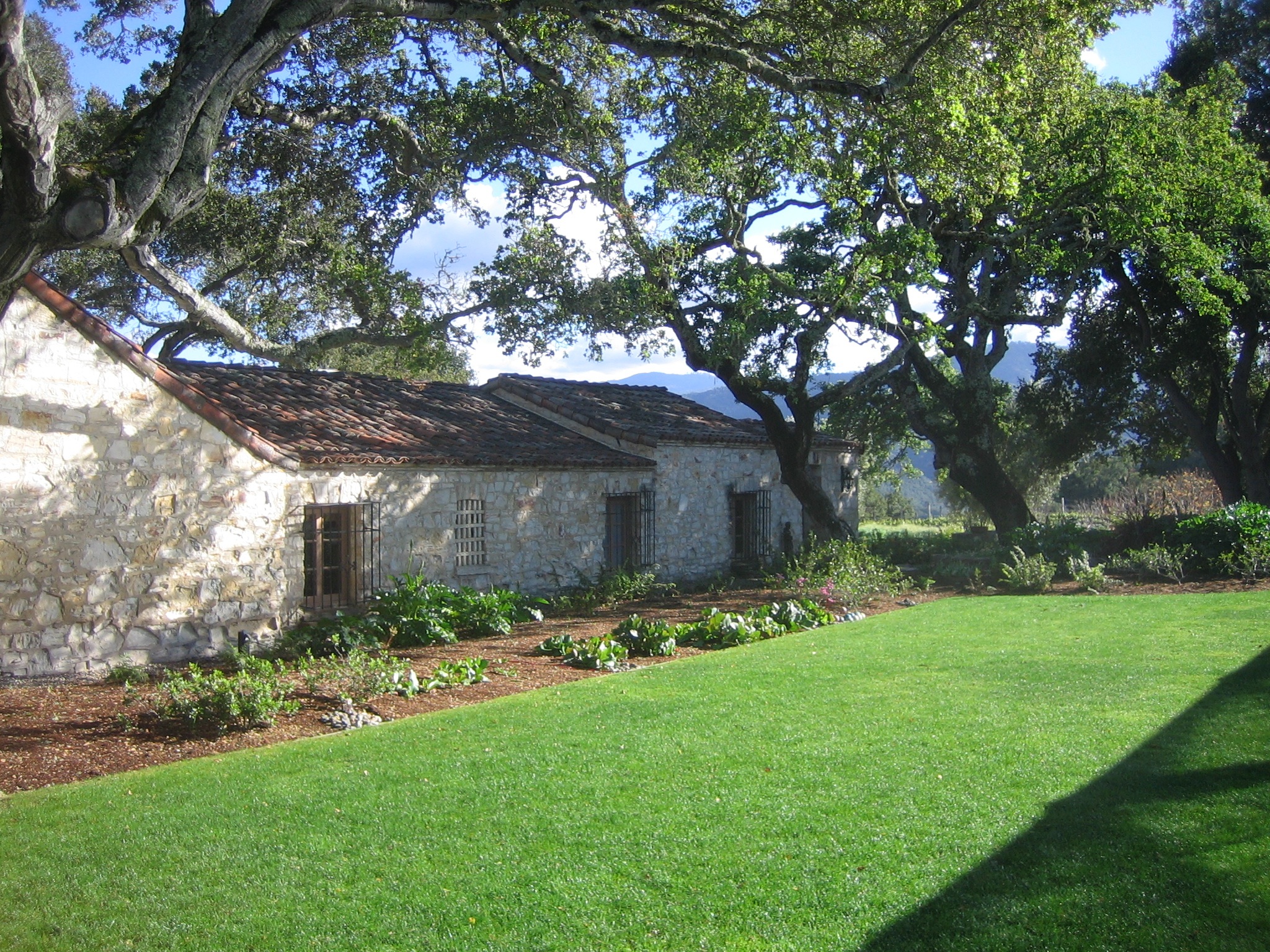 Holman Ranch, Carmel Valley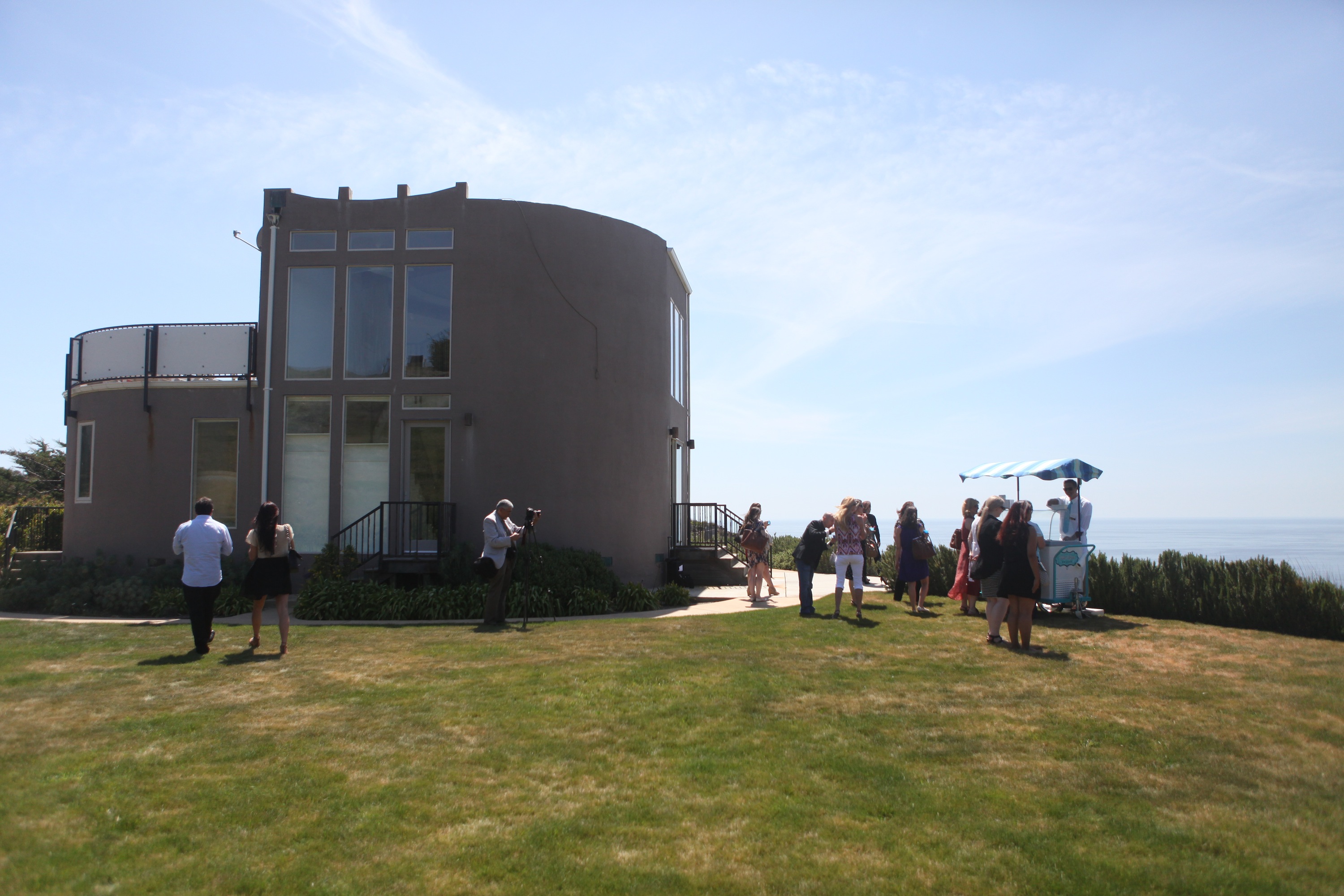 Liquid Sky Oceanfront Estate, Half Moon Bay
2.) What's the style of your festivities – what would make you happiest? Would you like to go for high elegance, or rather rustic/bohemian charm? Is your style sleek and modern, or historic and ornate? Would you like to include Do-it-yourself work or rather have a professional unified design?
Here's what I'm talking about: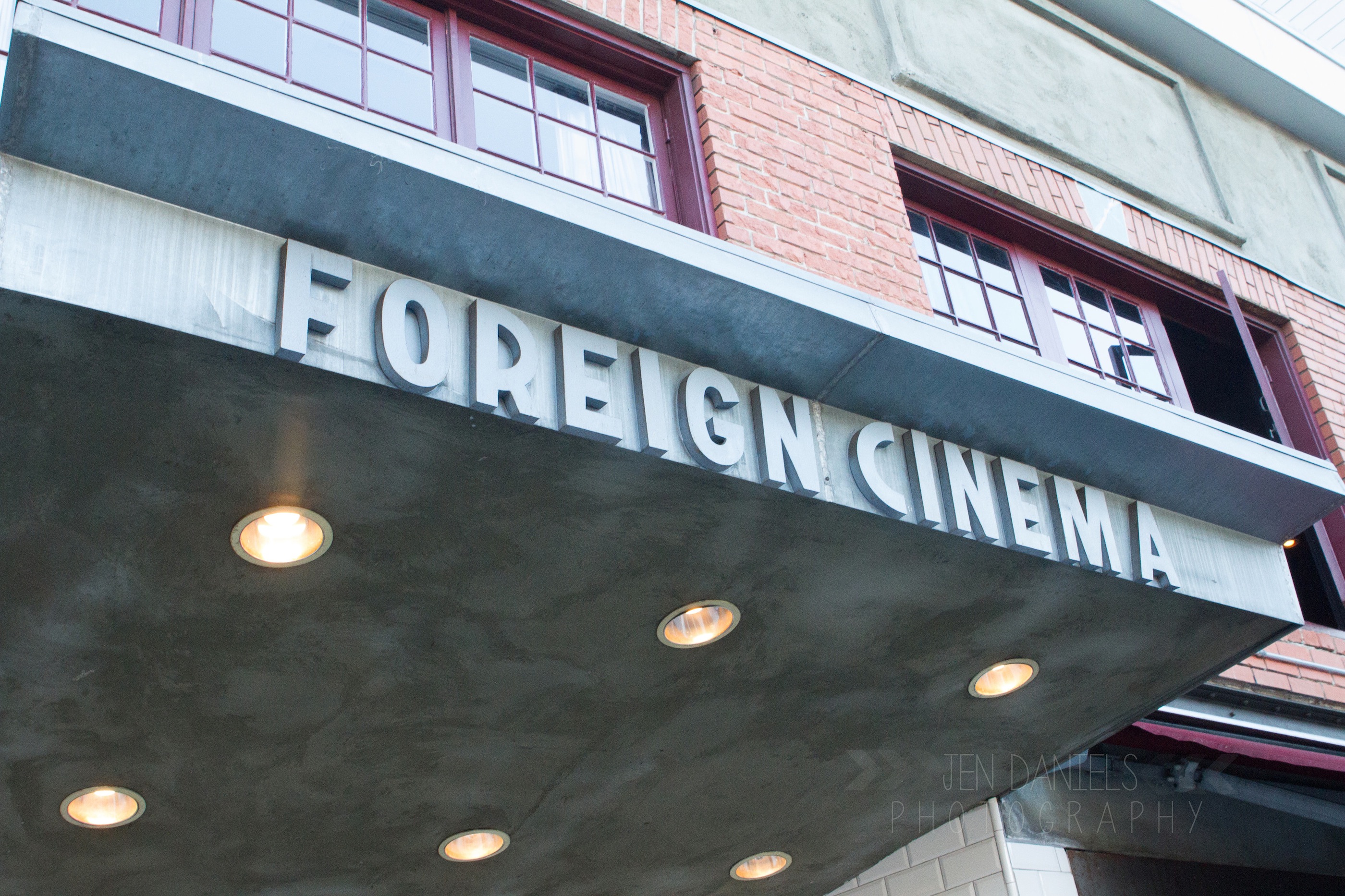 Foreign Cinema, San Francisco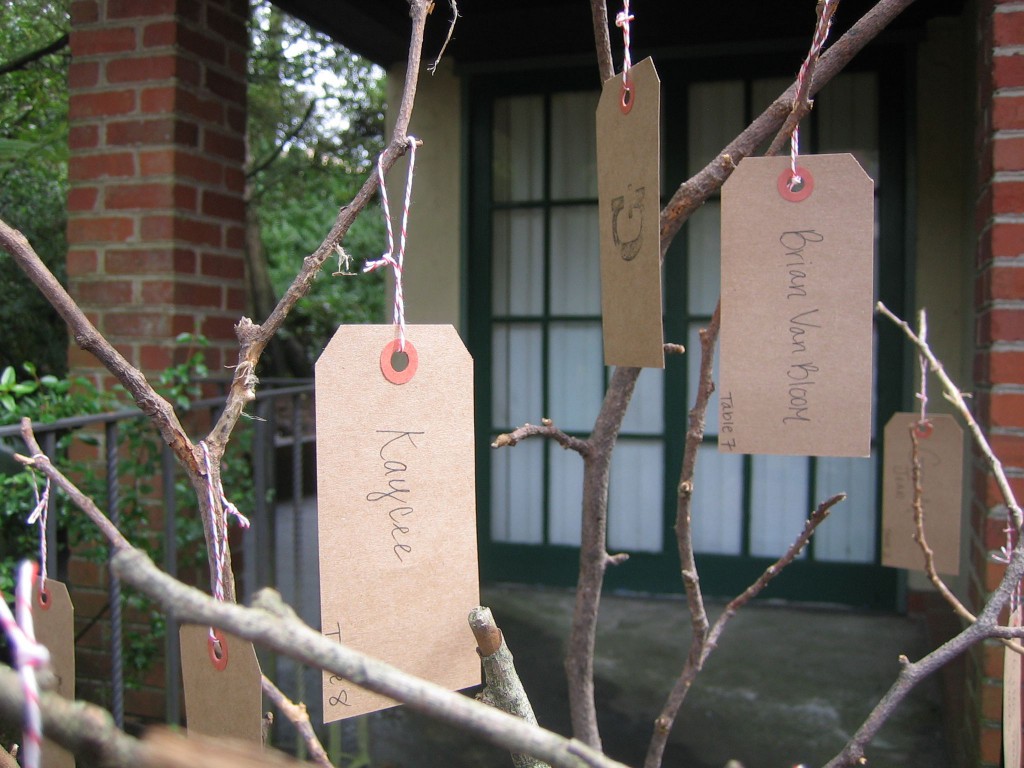 DIY escort cards at a rustic wedding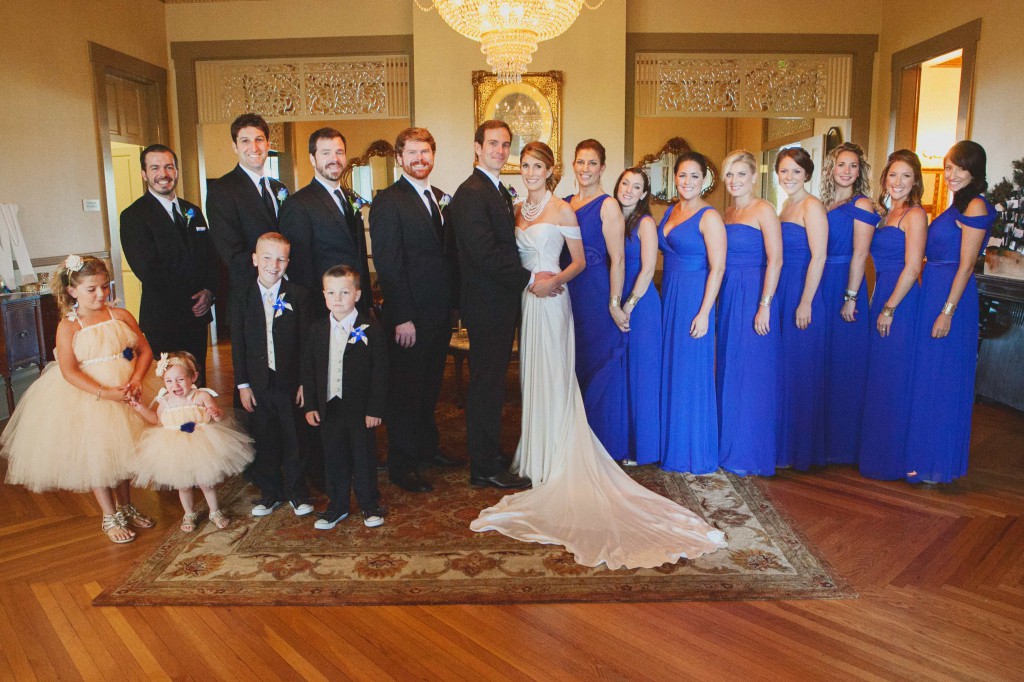 A glamorous affair at General's Residence, Fort Mason, San Francisco
3.) What about privacy? If you're leaning towards a hotel wedding, all the logistics will be taken care of, because that's what hotels do. But unless you buy out the whole hotel, there will be other guests around – and that means you'll have onlookers, like it or not. And the same holds true for all public places, like parks and beaches. If that's not your style, you should rather think of a mansion that you can completely rent out for your day – but be aware that the logistics will be a lot more complicated. You'll have to bring in all you need for your celebration, from chairs and tables to china, glassware, flatware, and linens.The same, by the way, holds true if you're thinking of a nice, relaxed backyard wedding at your parents' house… few properties are equipped to handle parties of 150 people – so be prepared to rent portable bathrooms and book a valet parking service!
Some options for you…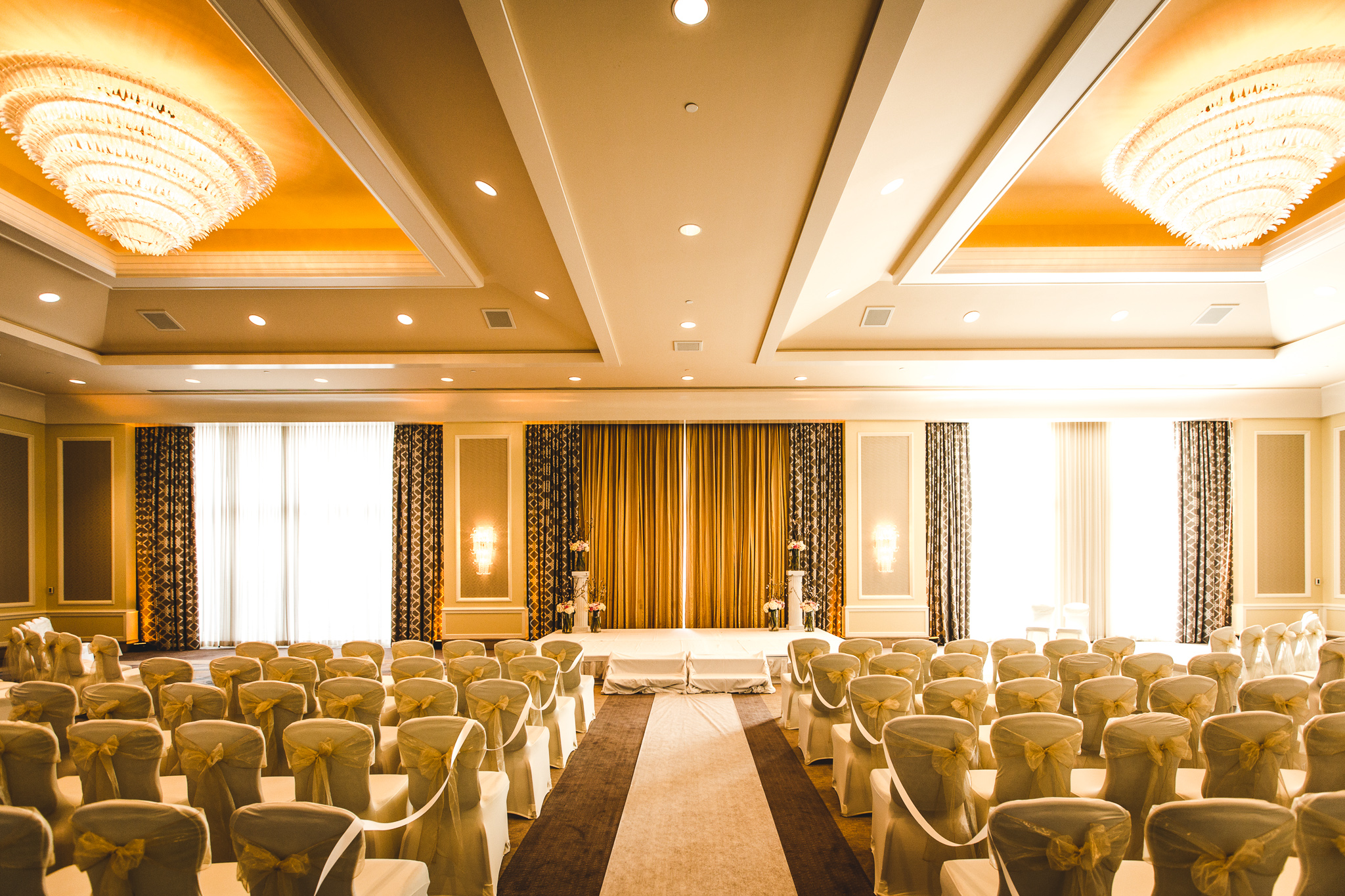 Ceremony setup, Four Seasons Hotel, San Francisco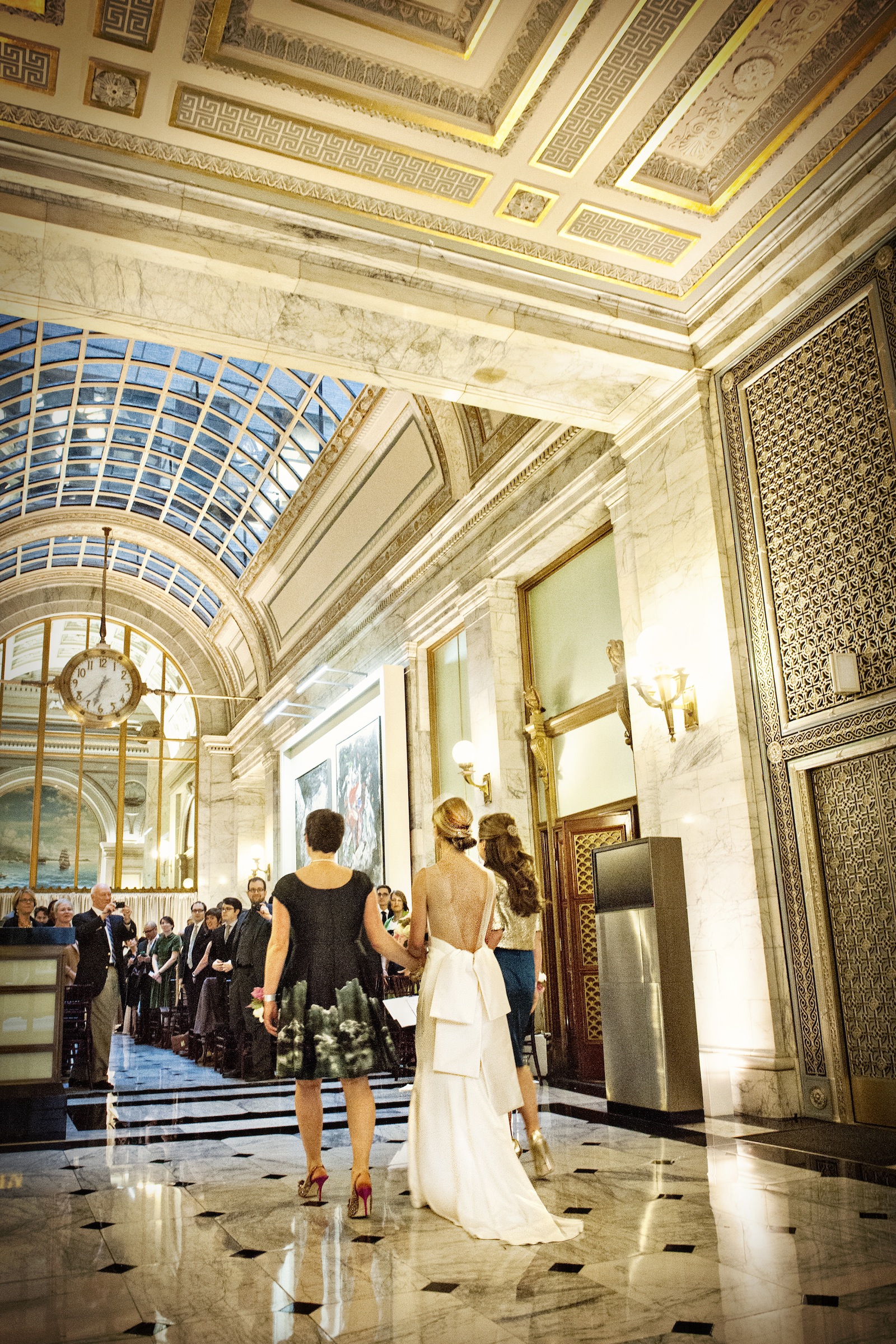 Merchant Exchange, San Francisco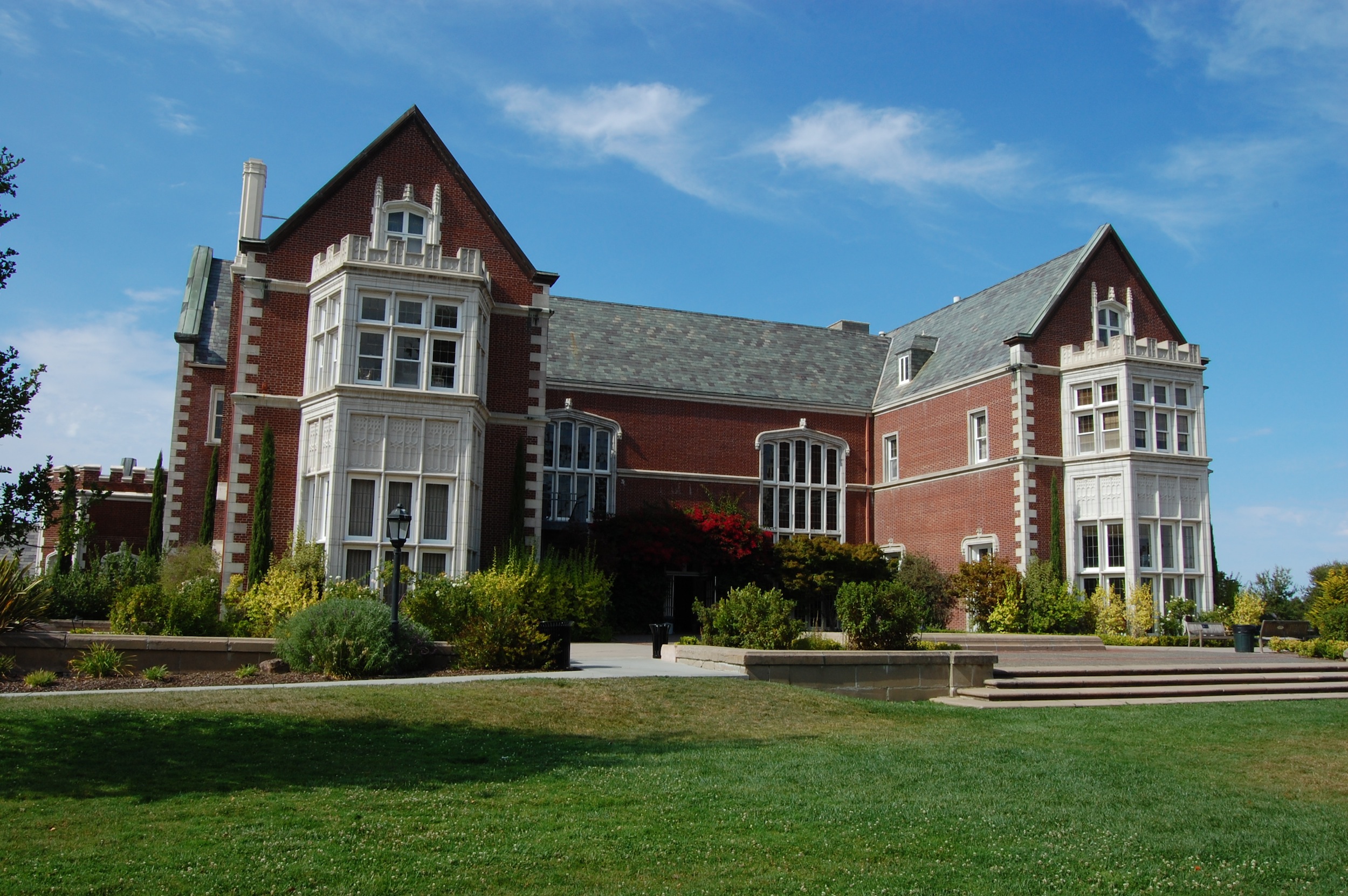 Kohl Mansion, Burlingame
4.) The time of the year: it is important, after all – even in sunny California. An outdoor wedding in San Francisco in July? Not necessarily a good idea – it may well be pretty foggy. The same on the beaches… and the same from late October to March. Or a garden party in the East Bay in August? Your guests might suffer from temperatures above 90 degrees. And if that was not enough: please think of the time of the day that you are envisioning your wedding. For example, sunset in November is at 4:30 pm… and the atmosphere of a wedding celebration changes dramatically with the time during the day. Imagine an evening wedding – that calls for an elegant cocktail hour, a sit-down dinner and dancing afterwards, right? Dress code, decor – probably elegant! Now imagine a late morning wedding outdoors, followed by brunch – that, on the contrary, feels more like a relaxed, picnic style affair – and maybe no dancing since it's still plain daylight. If that's what you are after, look for venues that offer celebrations until 8 or 10 pm only. They are often very affordable, just because of this limitation.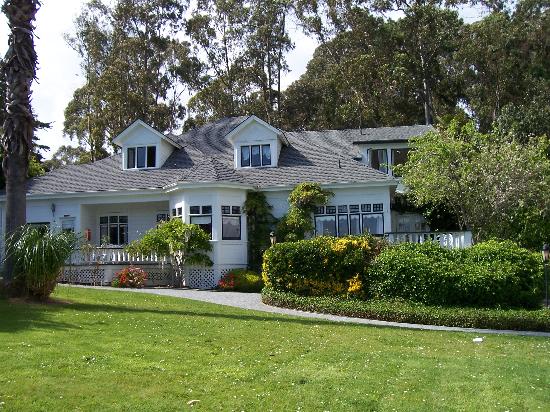 Monarch Cove Inn, Capitola – for daytime weddings
5.) How important is the "dancing part" of the party to you? If that's the high point of your wedding vision, make sure your venue allows for music until late into the night. Oftentimes music outdoors is restricted, e.g. has to cease by 10 pm – so dancing has to be planned for indoors only. Alternative: choose a "stand-alone" venue with no neighbors far and wide. Ranches far out on the California Coast are a good bet for that.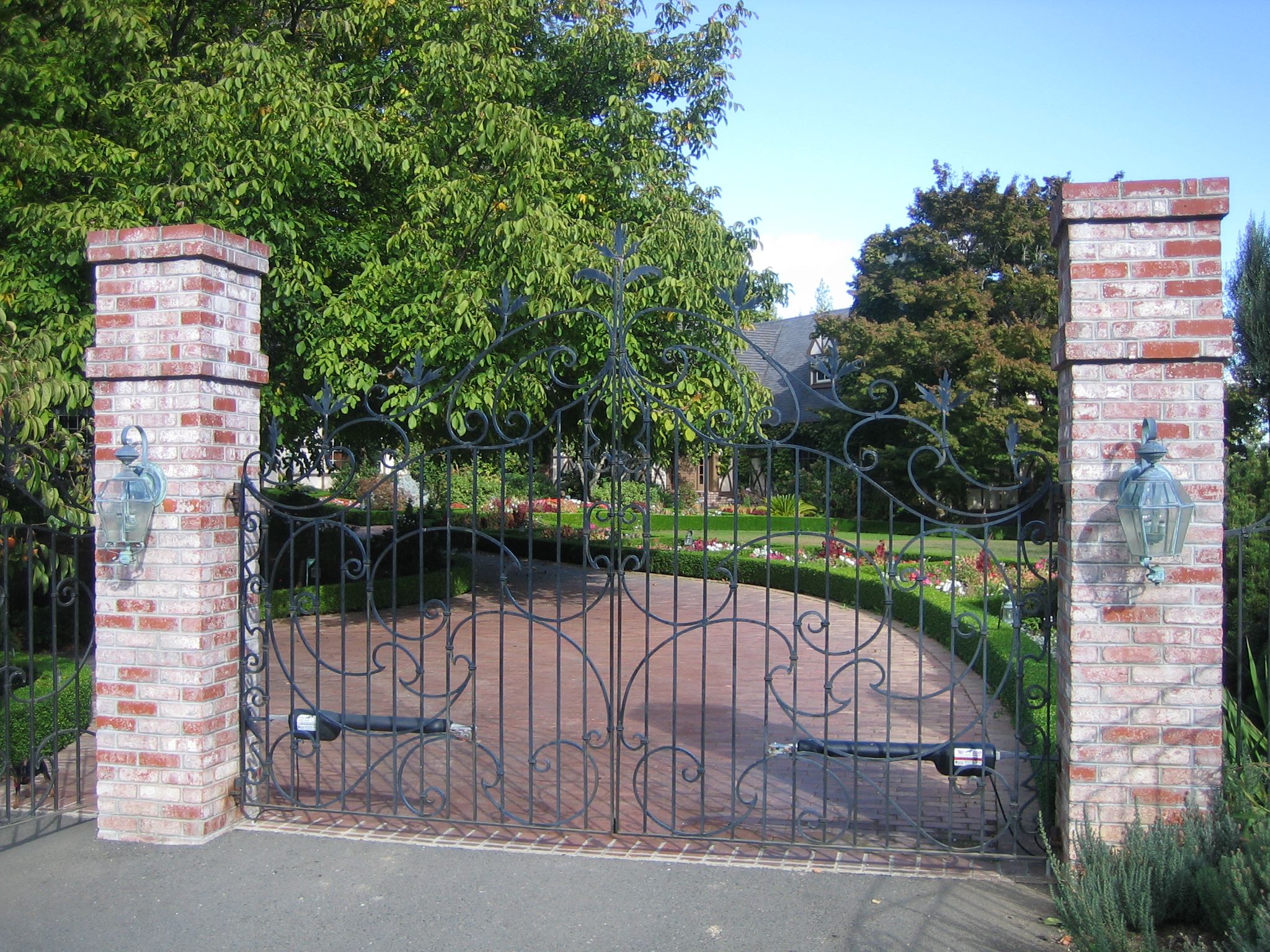 Sylvan Lake Estate in the CA wine country – outdoor music allowed until 2 am!
6.) How long is your guest list? Once you've narrowed down your choices by style, type of venue, time of year and time of day… it's time to crunch the numbers. First – the guest numbers! Exclude venues with less capacity than your guest count (or revisit your planning…) and don't even plan on cramming a few more guests than allowed into your venue. Fire codes simply don't allow to exceed the official numbers. You don't want to put anyone in danger, after all. And while you're at it, crunching numbers, the site fee is, of course, a consideration as well. Many venues offer discounts for off-season bookings or weekday bookings; it's certainly worth asking. And so that you're comparing apples with apples: remember that the cost for a hotel includes furniture, service and the decor on site… and the cost for an "empty shell" venue is just that with a lot of add-ons.
Well, looking over what I just wrote up for you, I am a bit concerned that you are now more overwhelmed than ever… don't despair! Get started, and if you find it hard, email me: [email protected]