Who says a winter wedding needs snow?! We are here to disprove this myth! Suyao and Rui …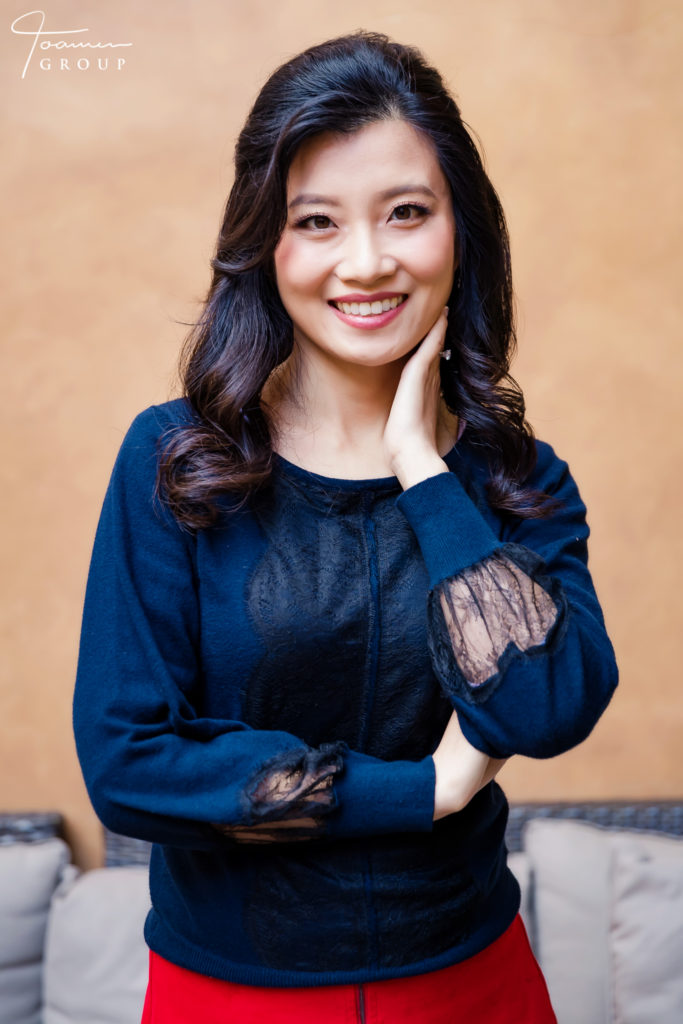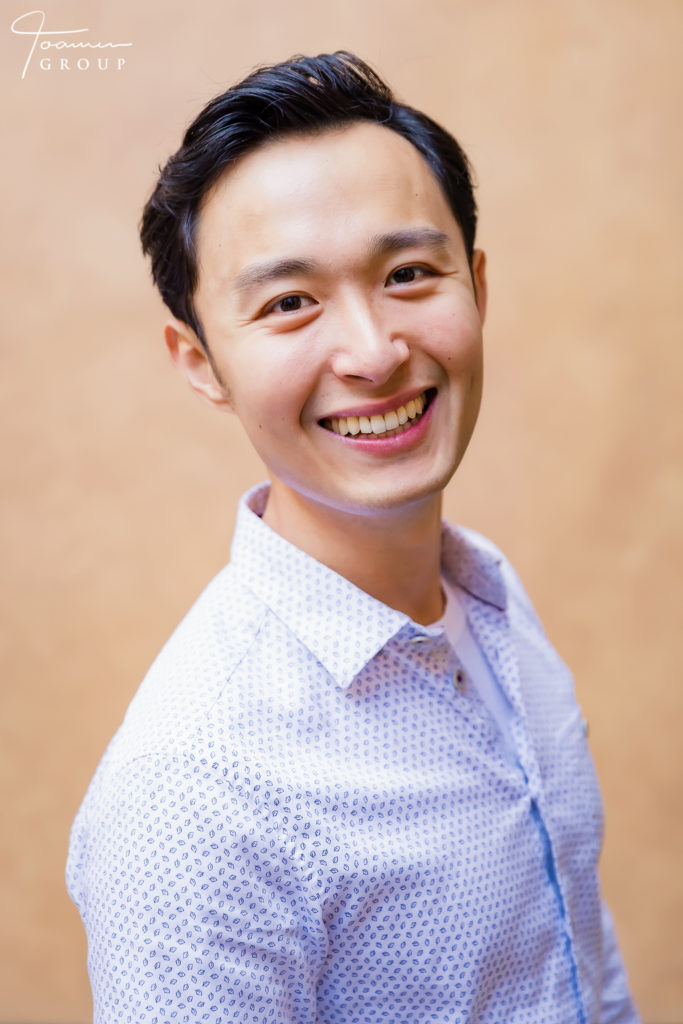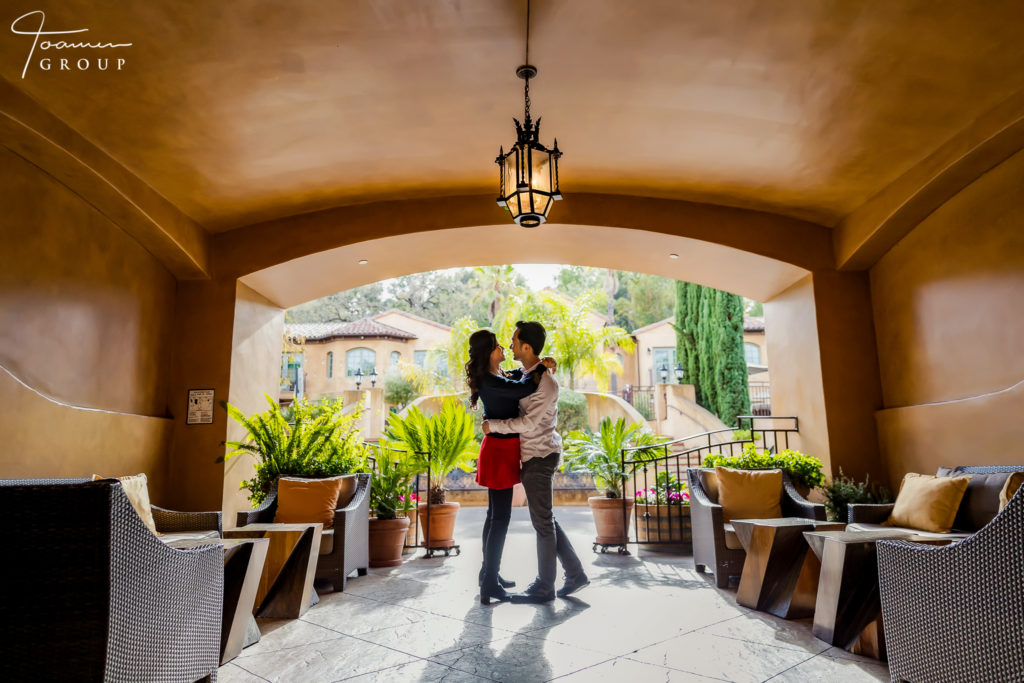 … gave my company, A Day Like No Other, a mere three months of planning time – intense and exhilarating! – and that took us to December 15. Right in the middle of winter in California. Since they had chosen Villa Montalvo, a spectacular mansion and park on the SF Peninsula, there was no snow to be expected – possibly rain, though. BUT we made it through a glorious wedding day without rain, with sun and with lots and lots of great atmosphere. Have a look!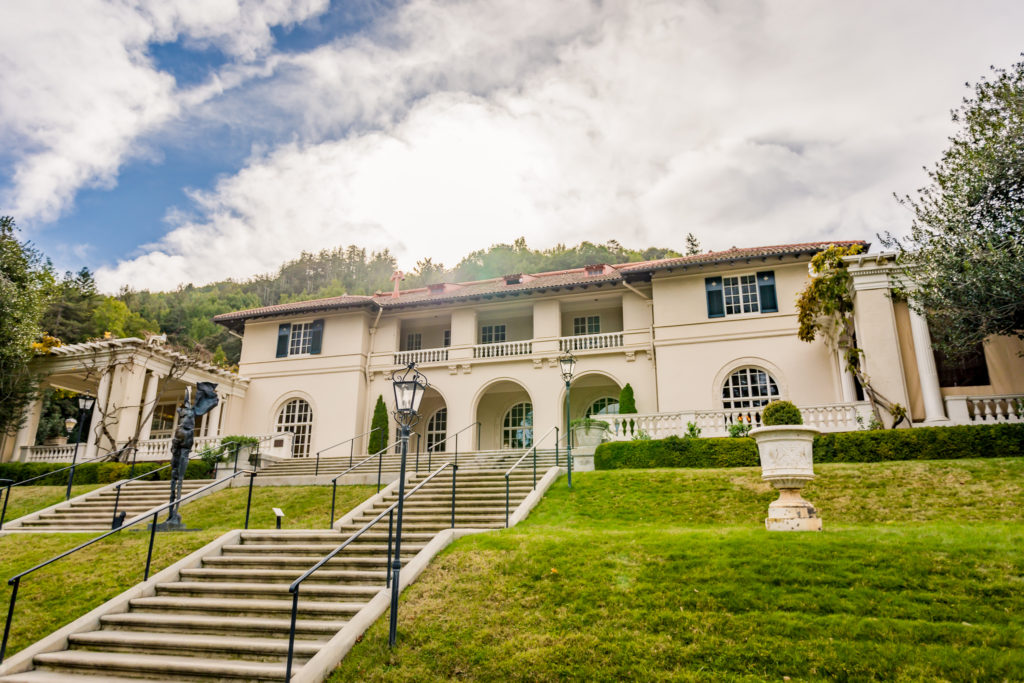 Busy as these two are (they met at a job interview – with Rui interviewing candidate Suyao – and now they are both working long, long hours at the same company!), we pulled everything together in a whirlwind, and in no time, Wedding Day was upon us.
Suyao and her bridesmaids had their hair and makeup expertly done by Tiffany of Design Her Image…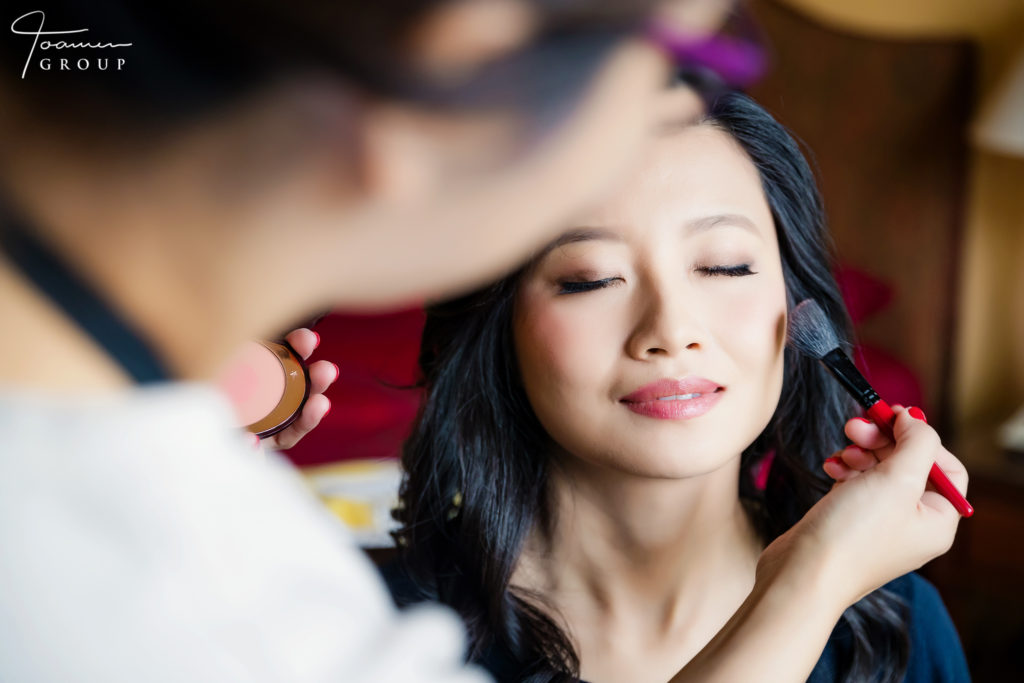 … and then the bride got into her dress …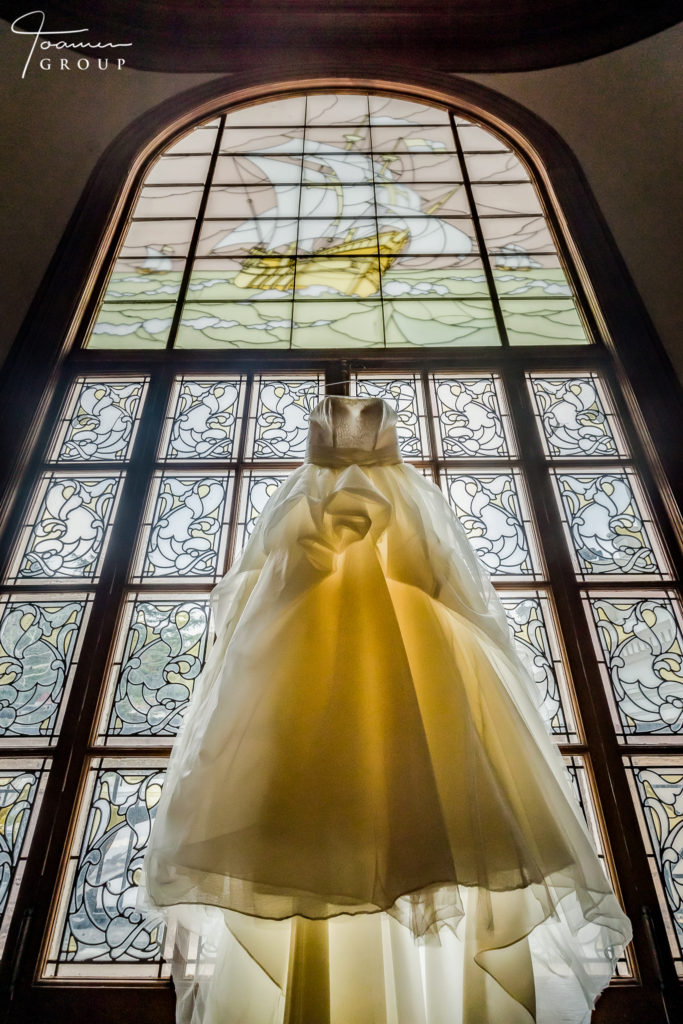 … with the help of her bridesmaids.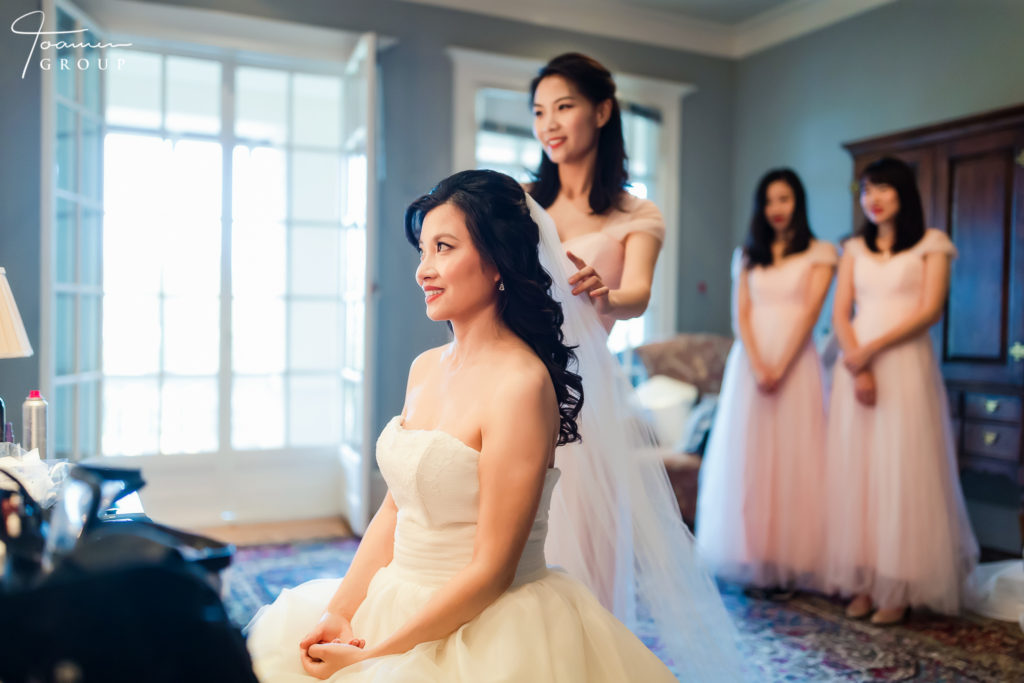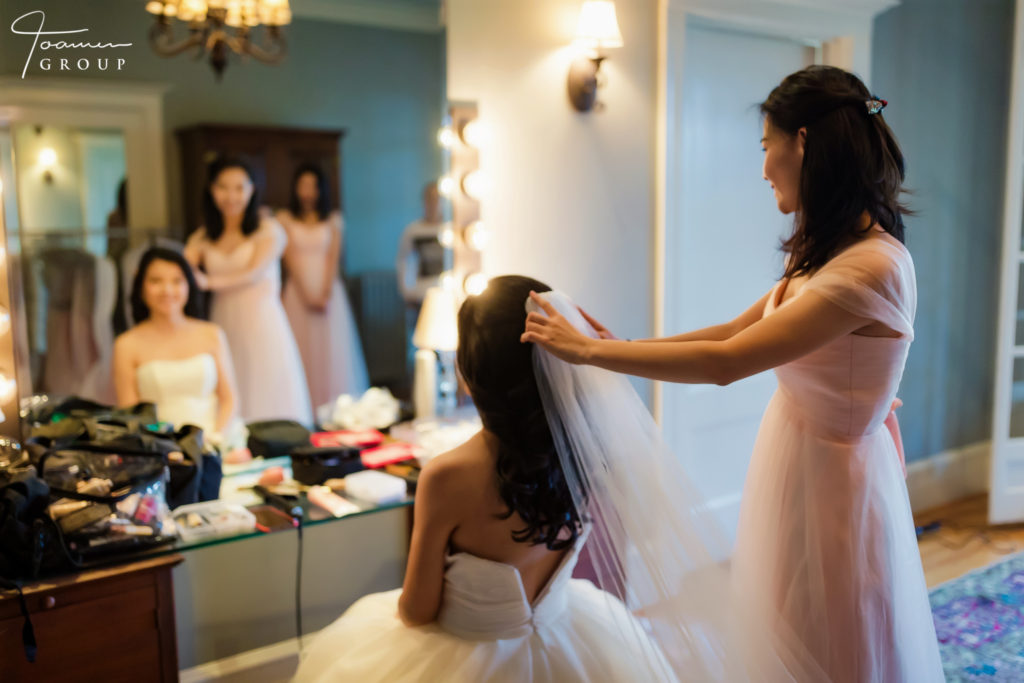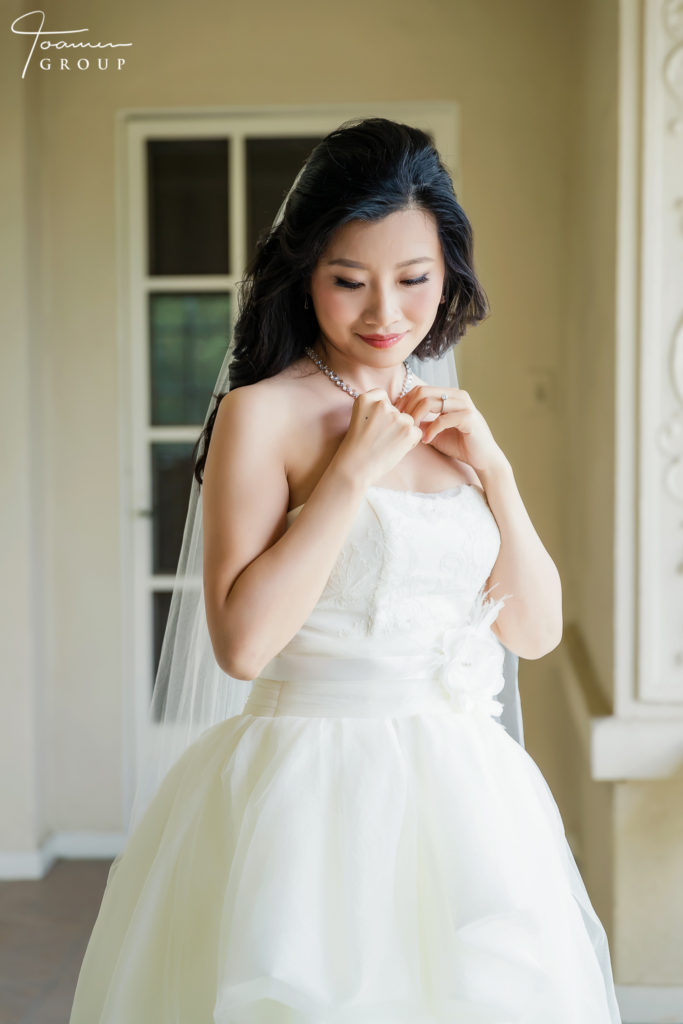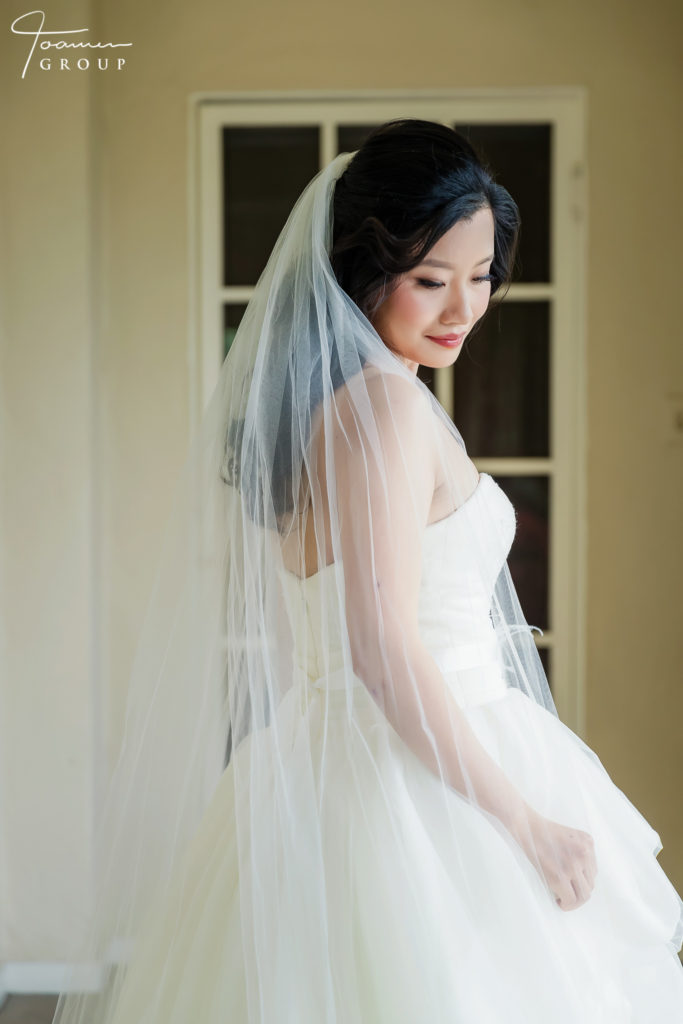 All that she still needed were her bridal bouquet (from Green Petal Designs, like all floral decor throughout) and the rings…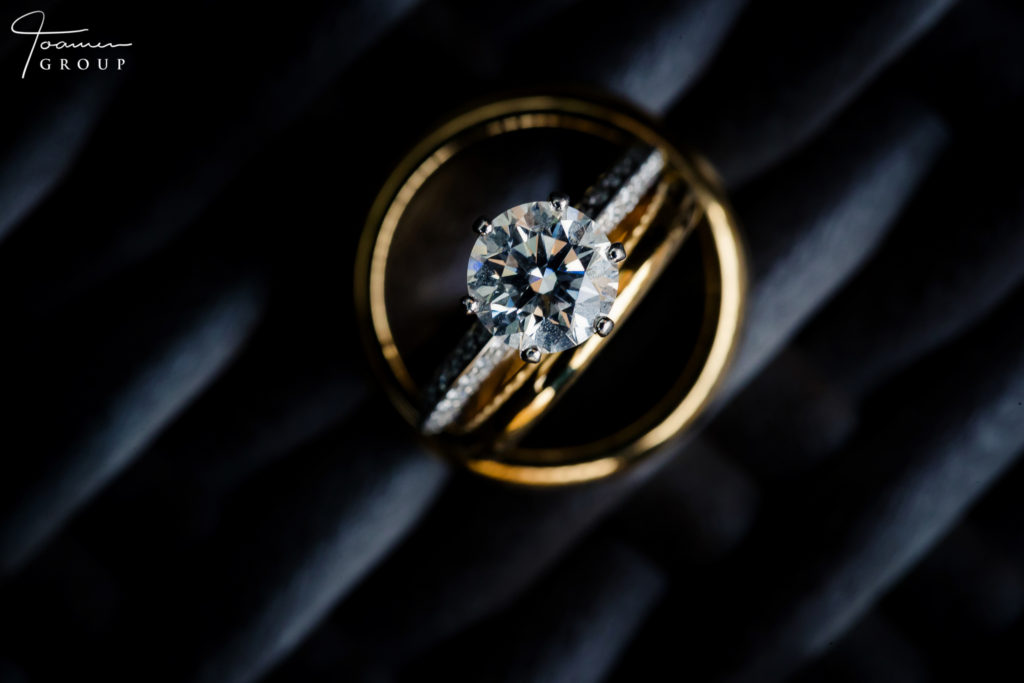 Groom Rui and his groomsmen had been getting ready next door…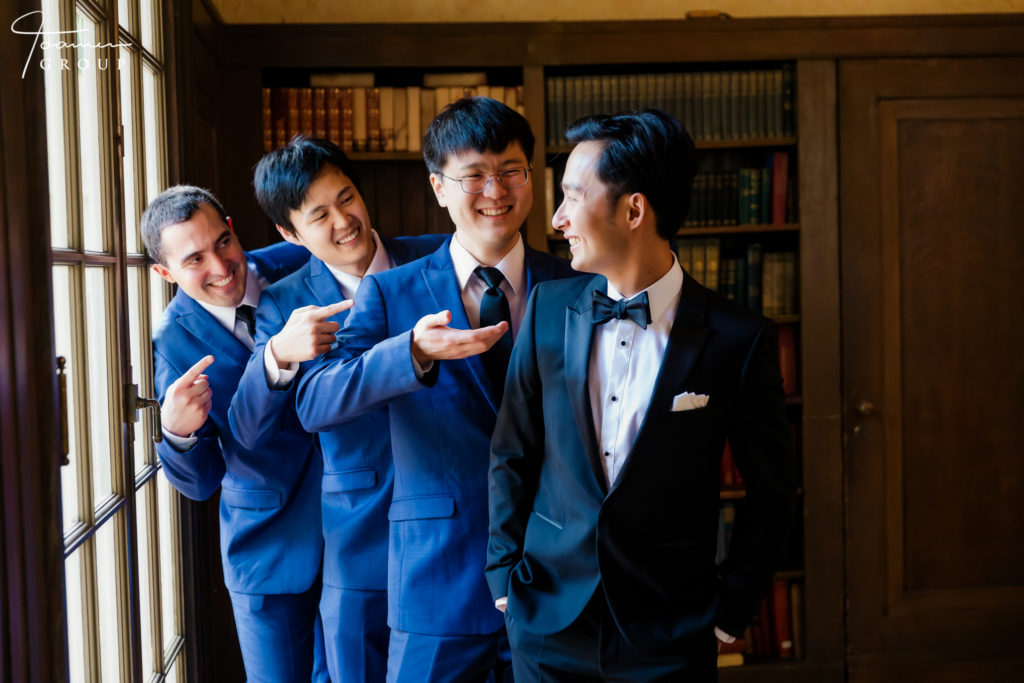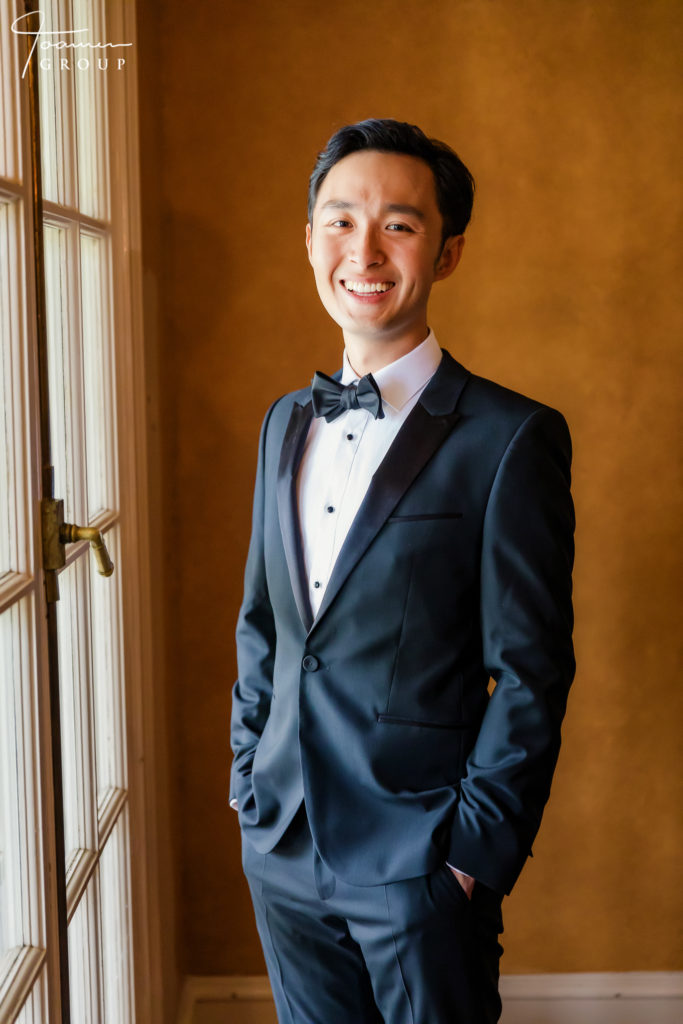 … and so both bride and groom were ready for their "First Look" in the beautiful Italianate Garden of Villa Montalvo. Their photographers (Toanven Group) and videographers (Dreambook Productions) captured every precious moment.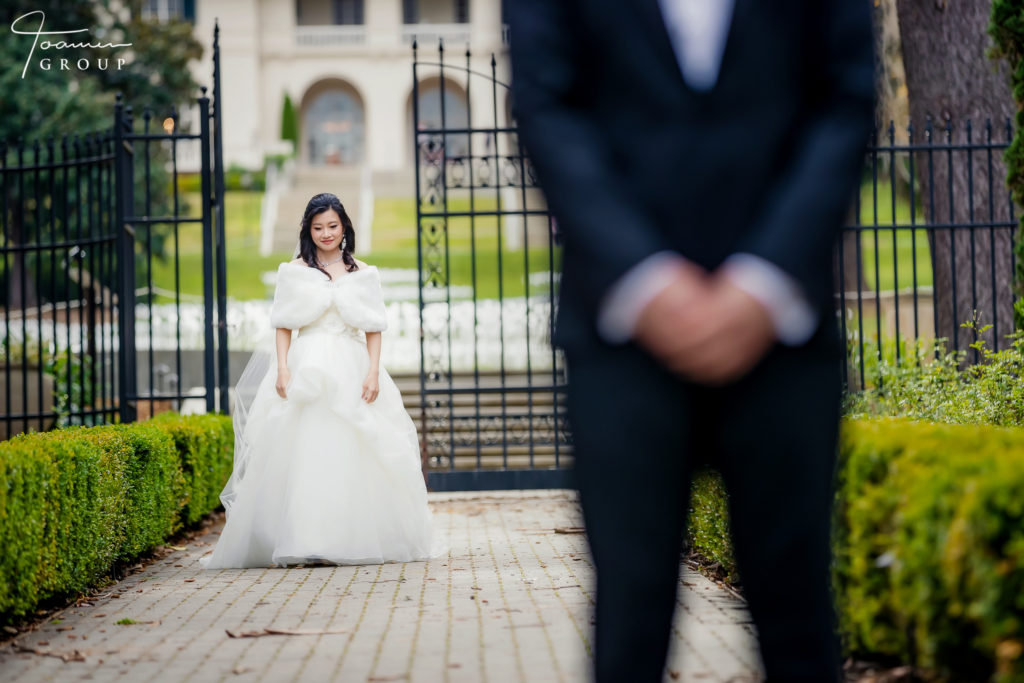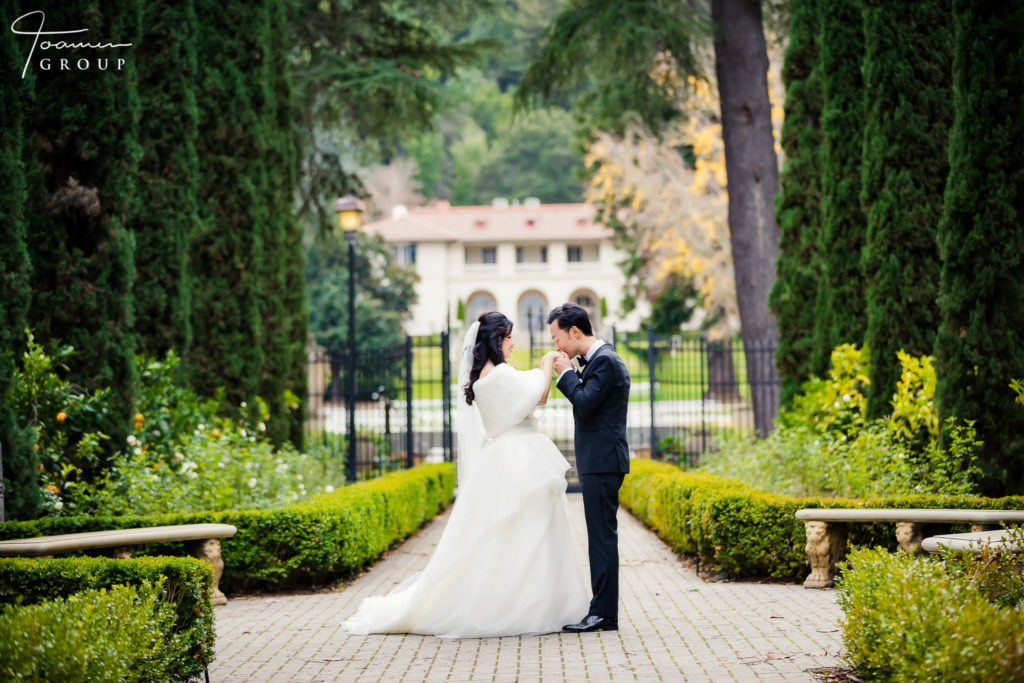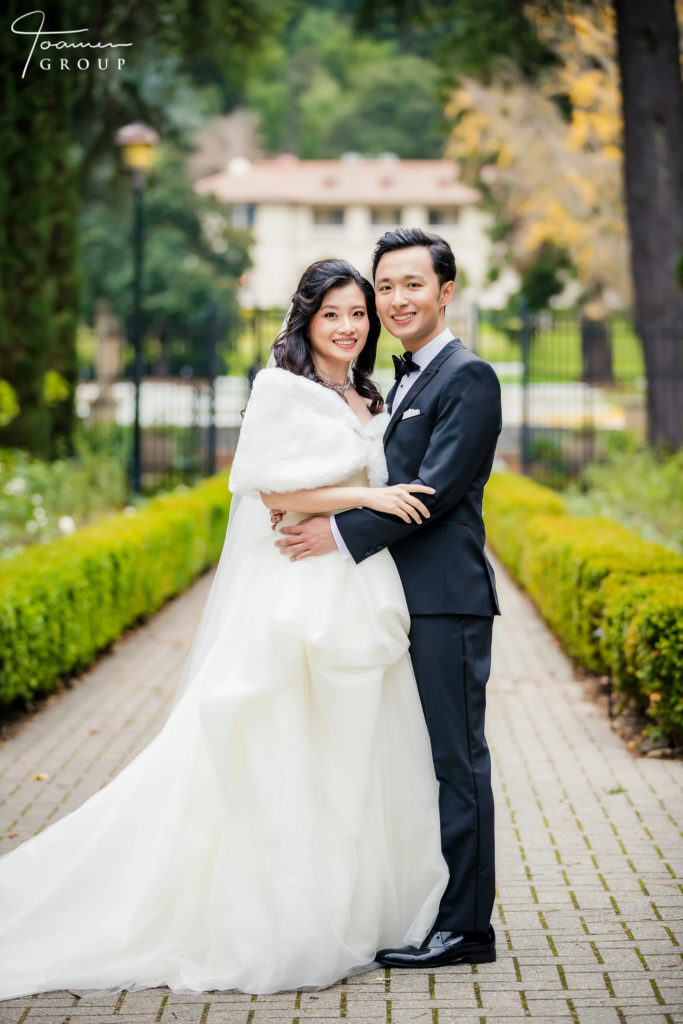 And now… off to their wedding ceremony in the Oval Garden behind the mansion!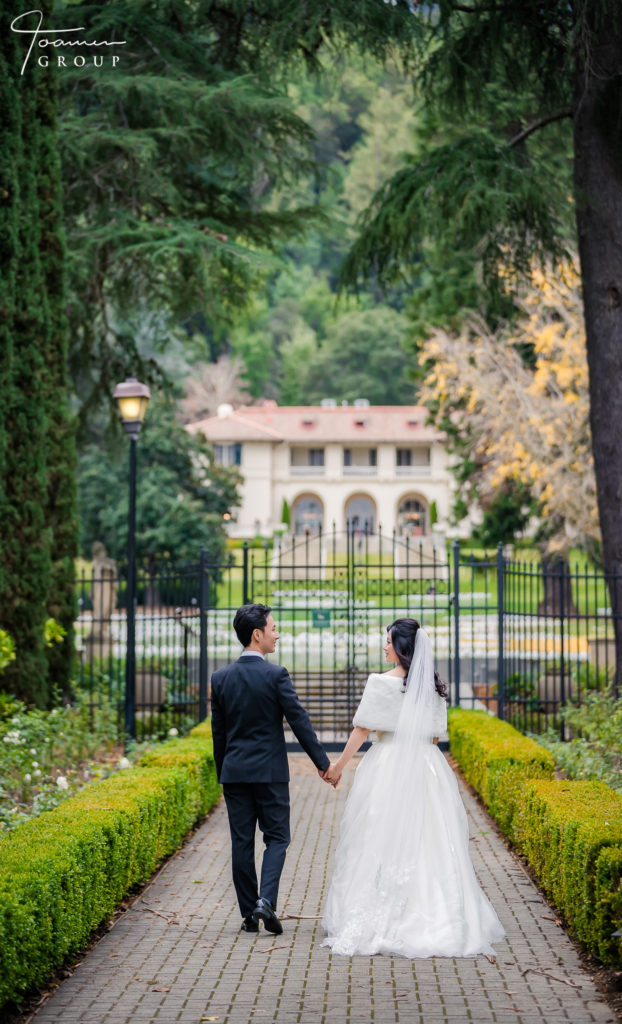 Everything was ready for them, with a beautiful swirl pattern of rose petals on the aisle.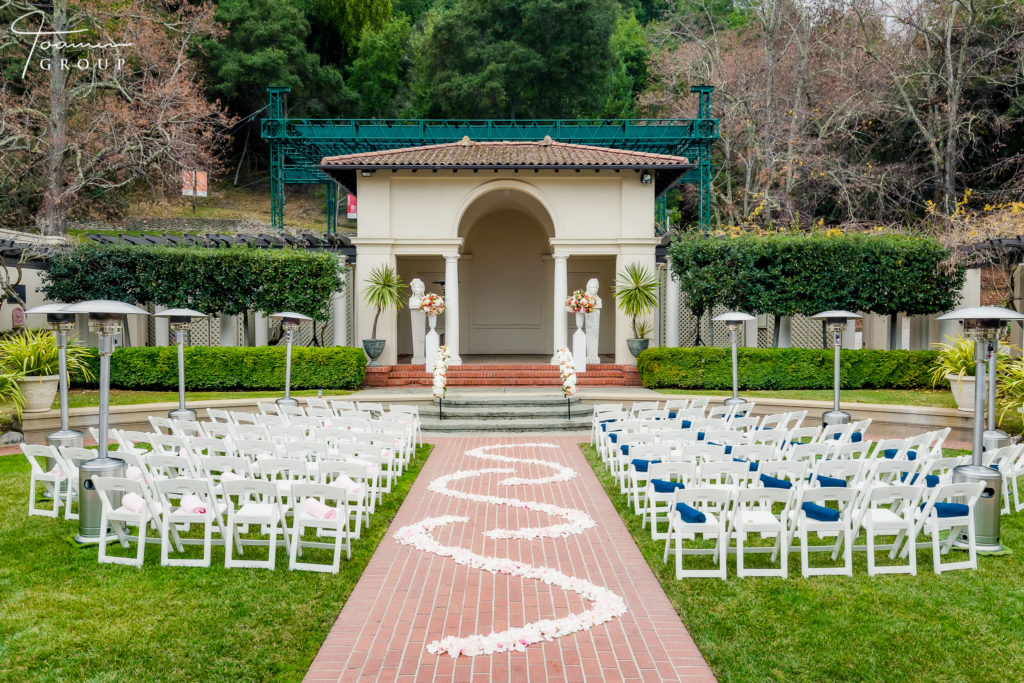 Guests began arriving, greeted by a custom Welcome sign. The ceremony musicians (Amethyst Trio) began to play…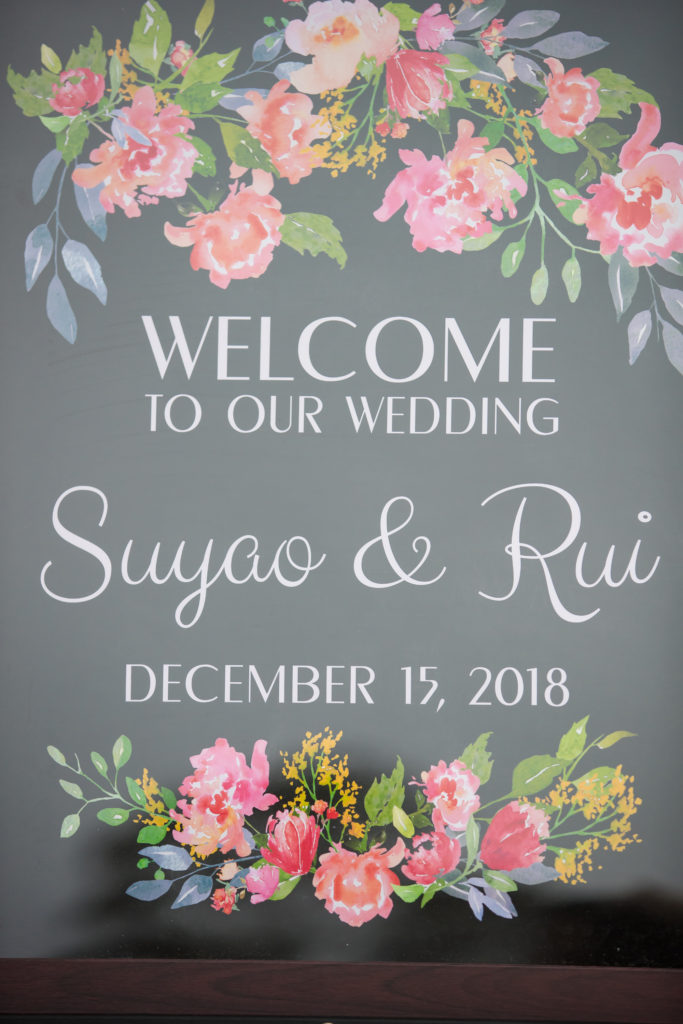 …the bridal party took their positions, the groom was waiting…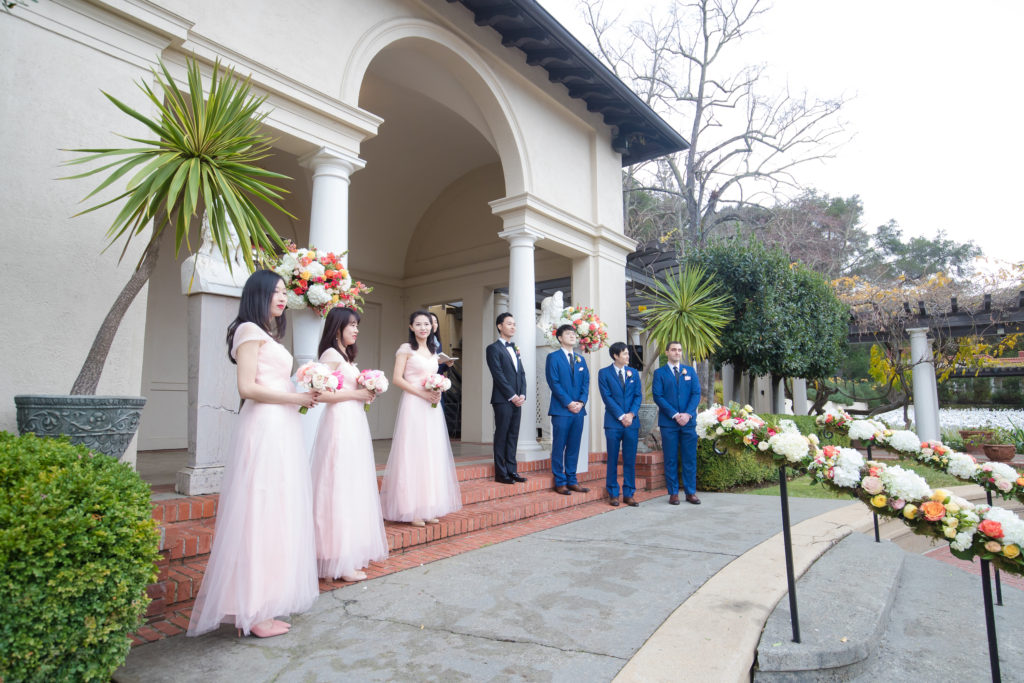 Here comes the bride, escorted by her Dad…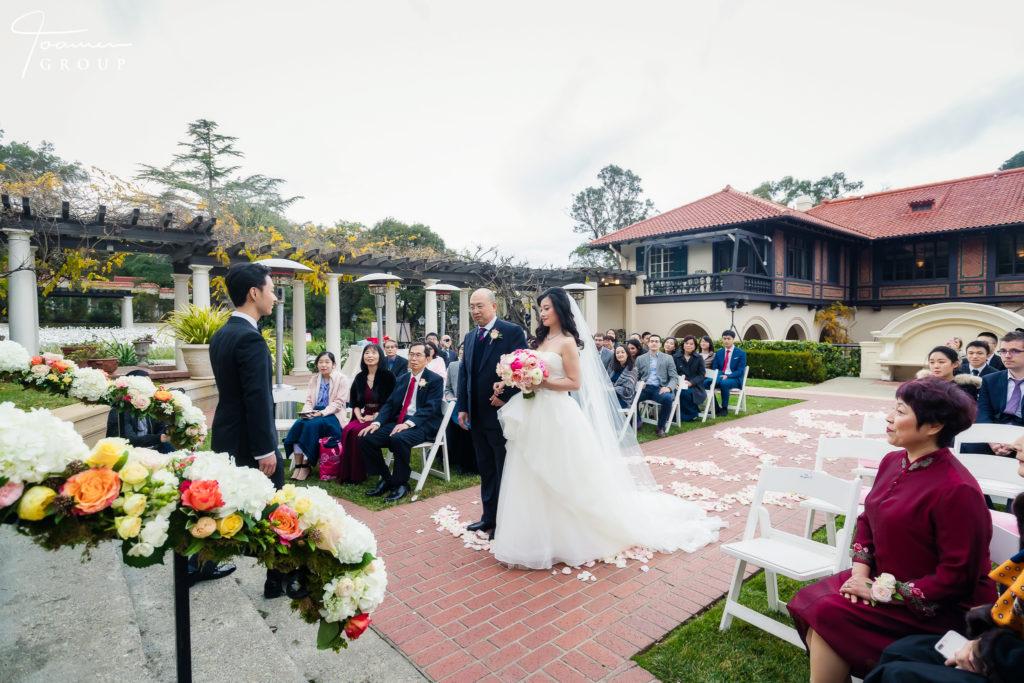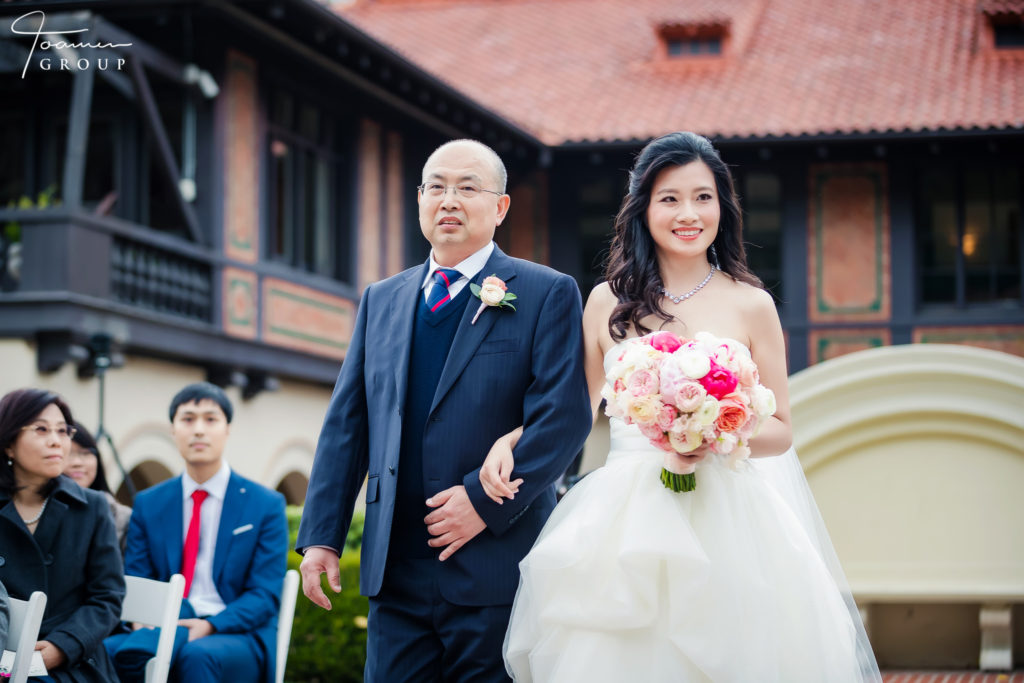 The ceremony was officiated by a longtime friend of the couple.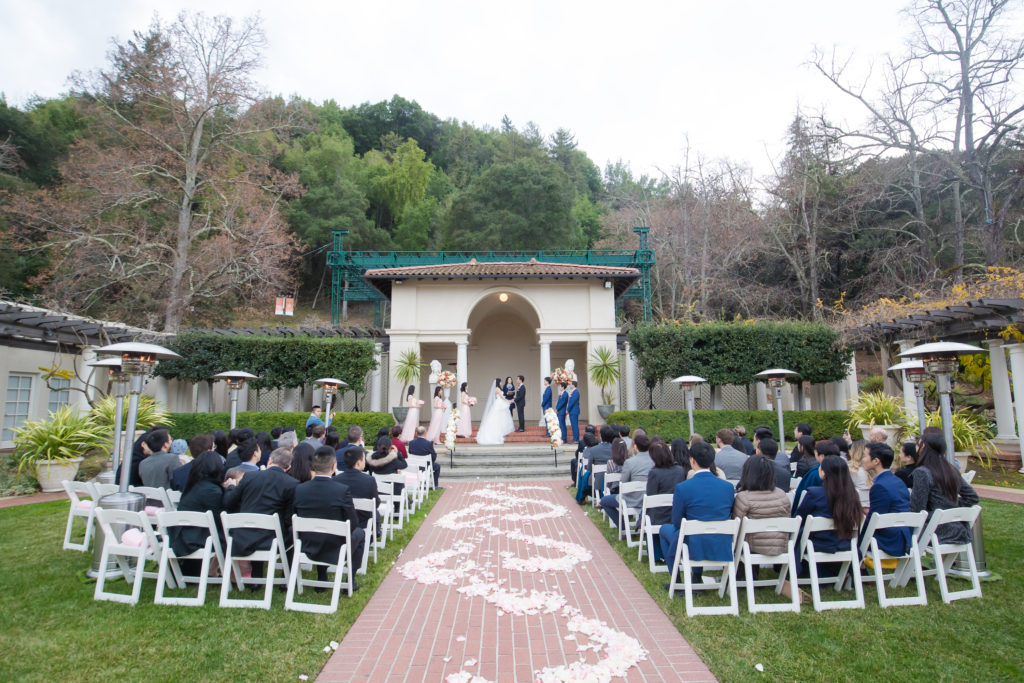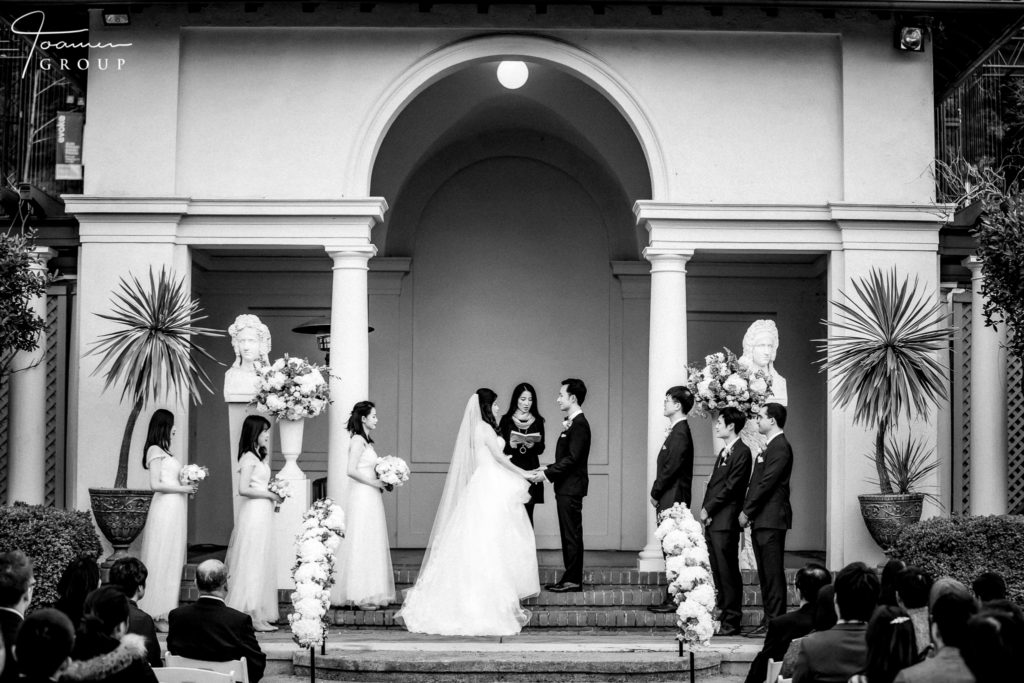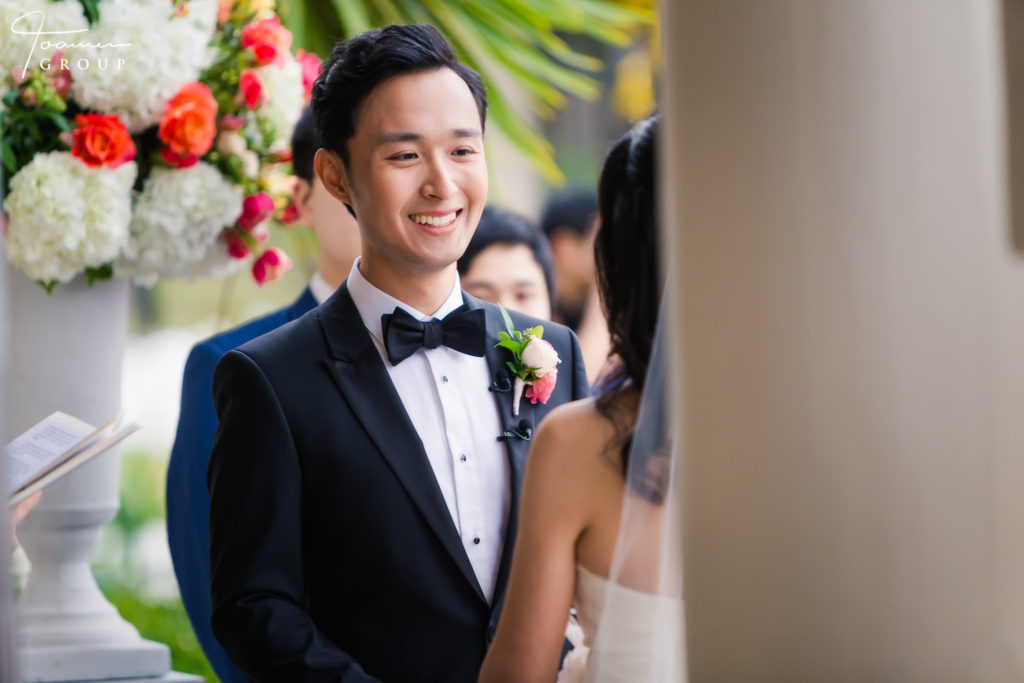 Just married!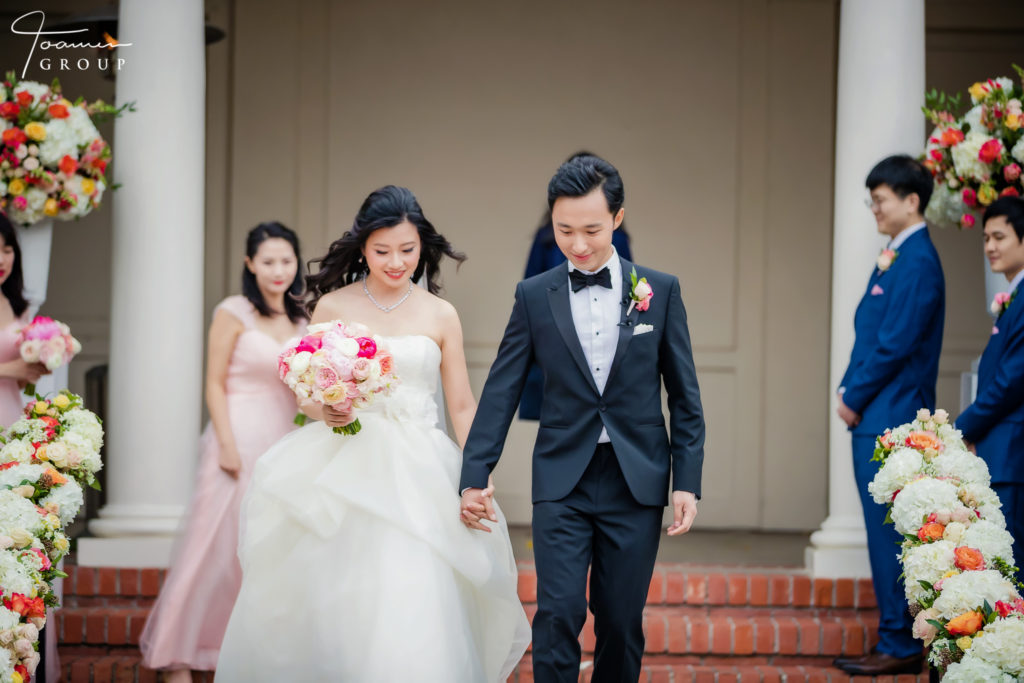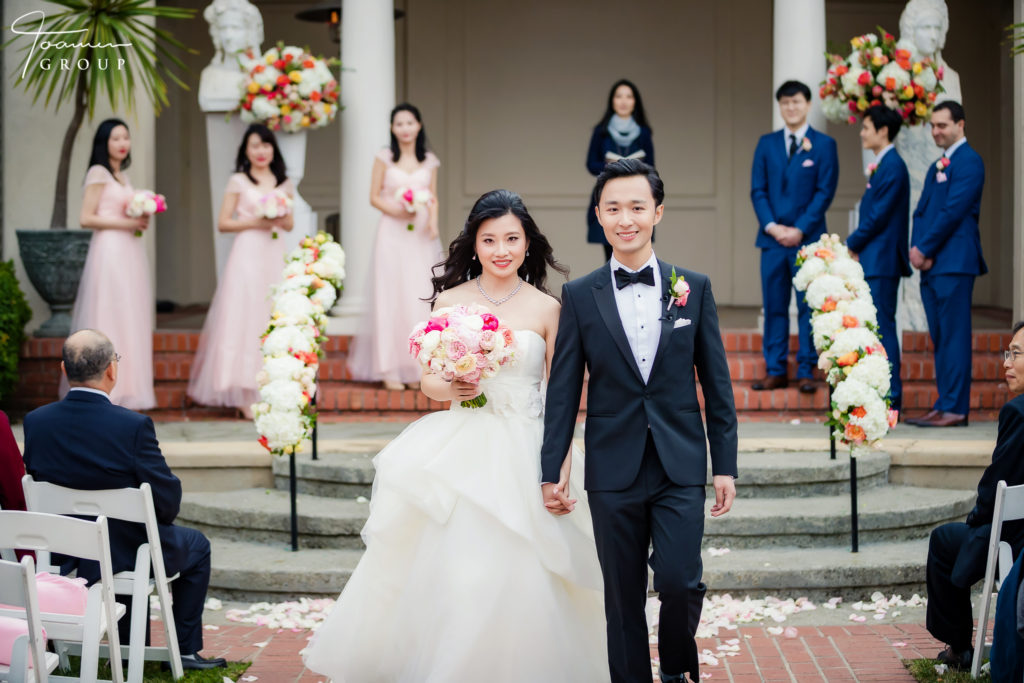 Off to more photos!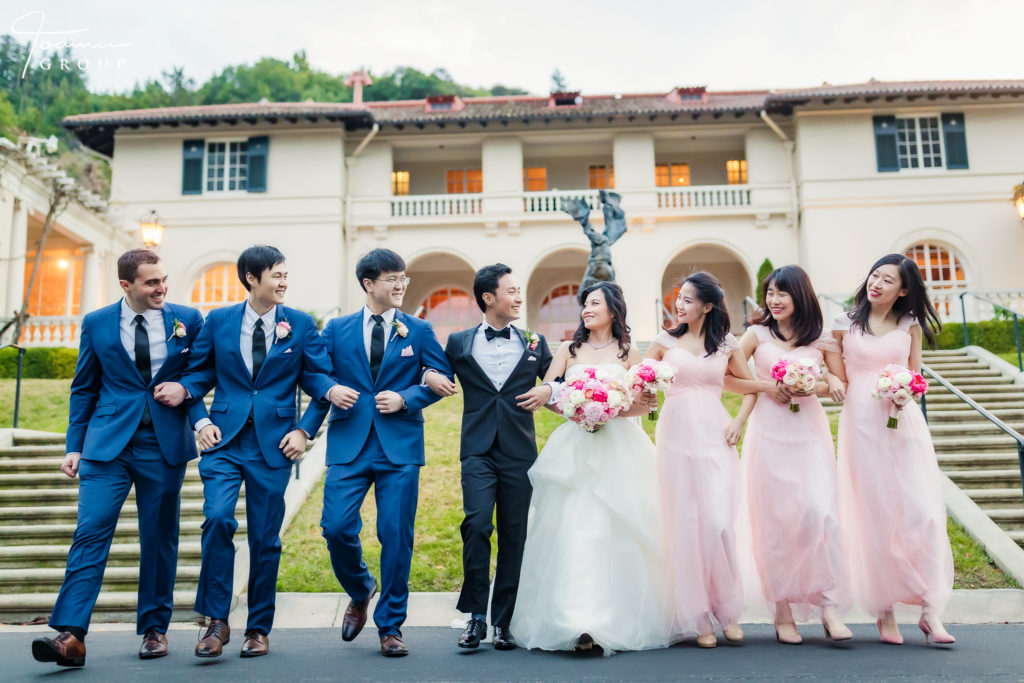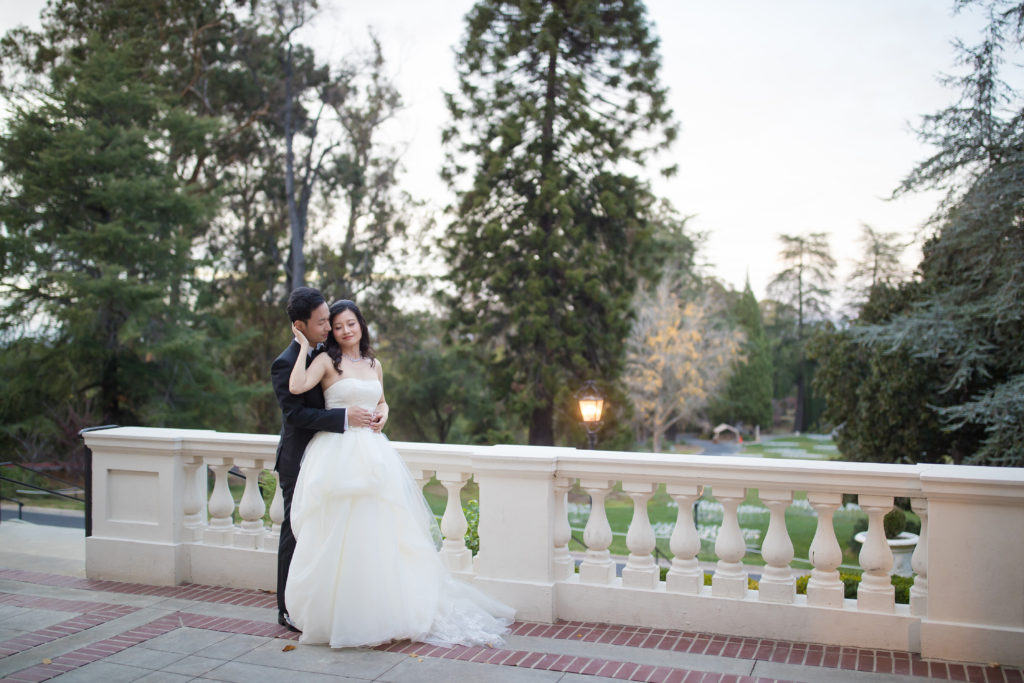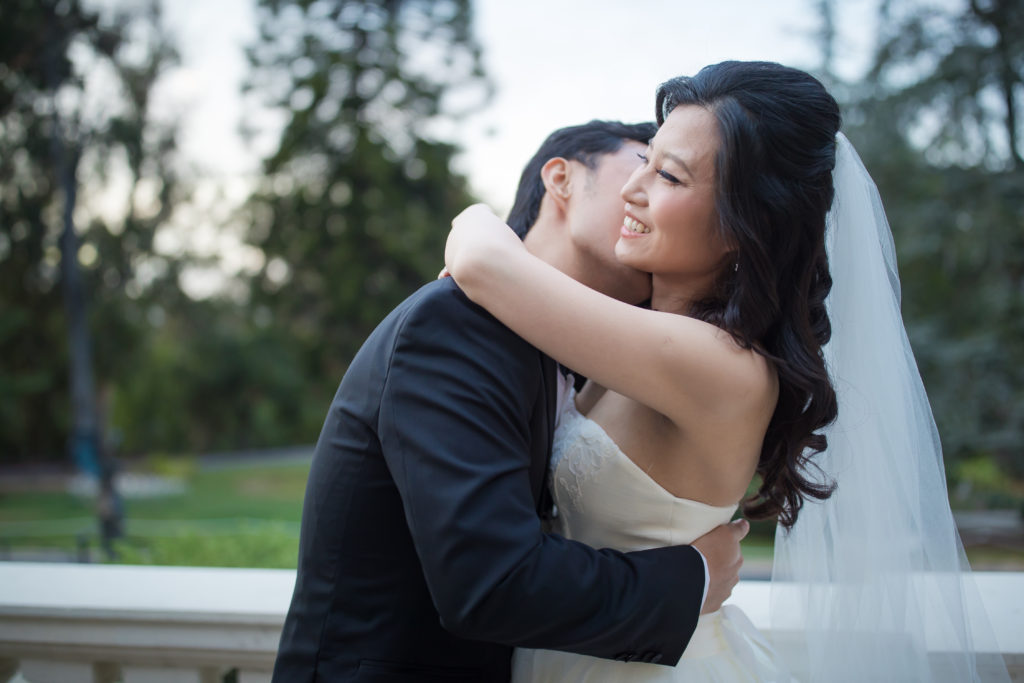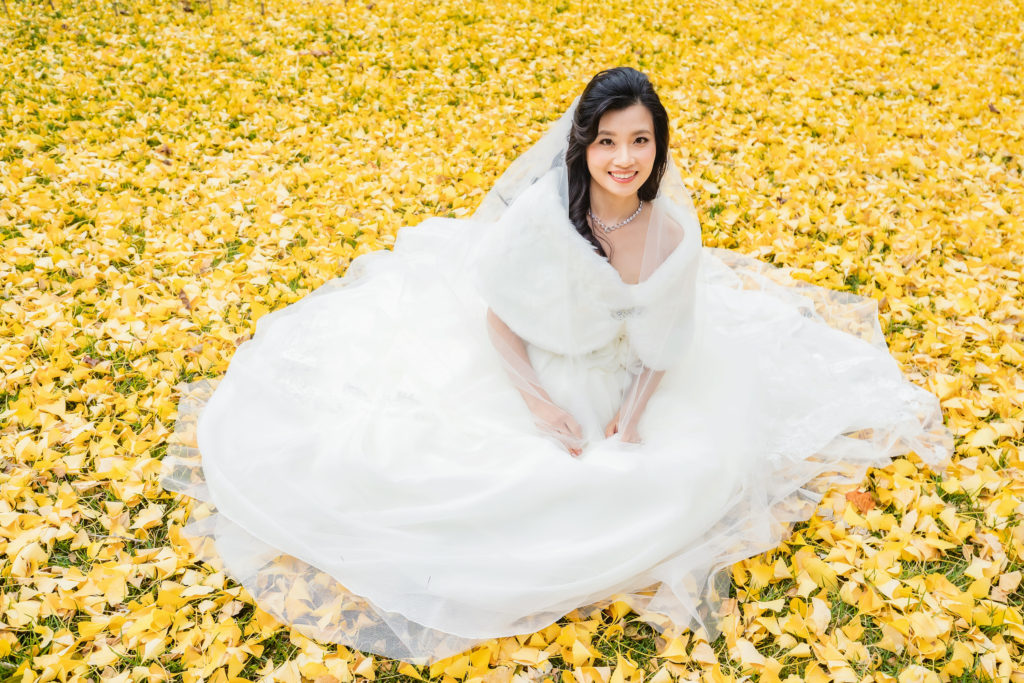 Guests were meanwhile enjoying cocktails, and the teams of A Day Like No Other, of our caterer (Le Papillon) and our florist (Green Petal Designs) were hard at work to get everything lined up for dinner. Venue manager Caitlin Dieni supported us all throughout the day and evening.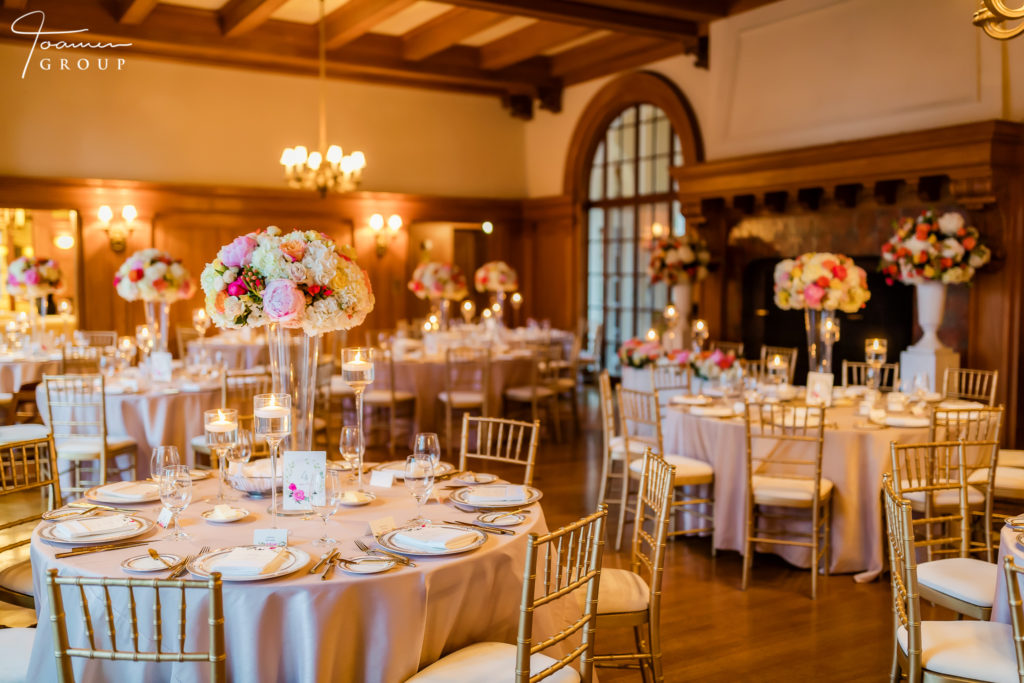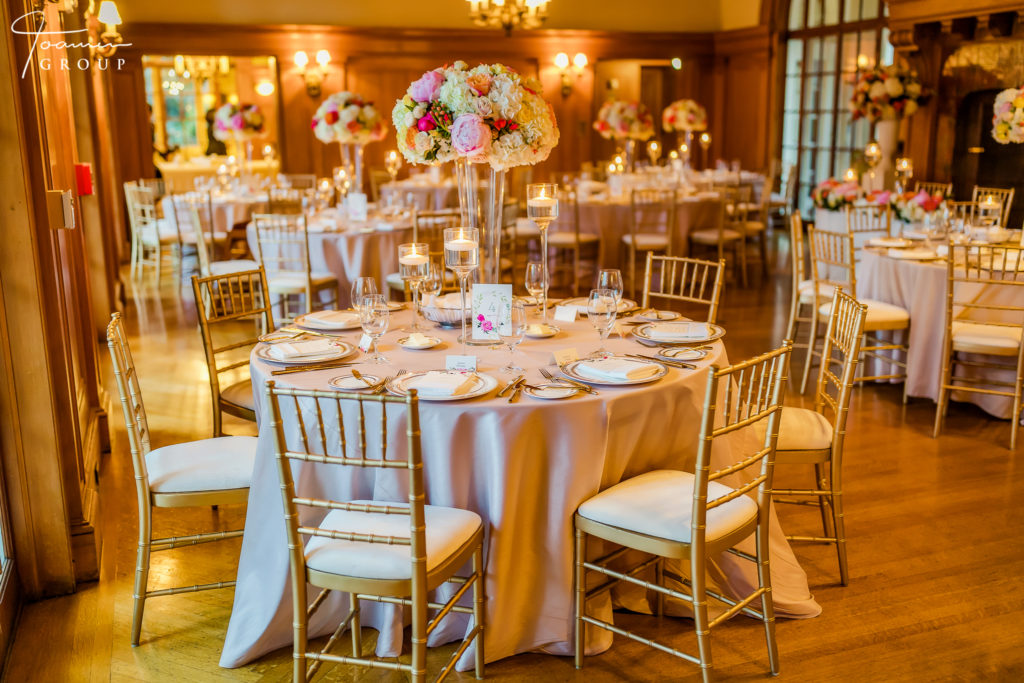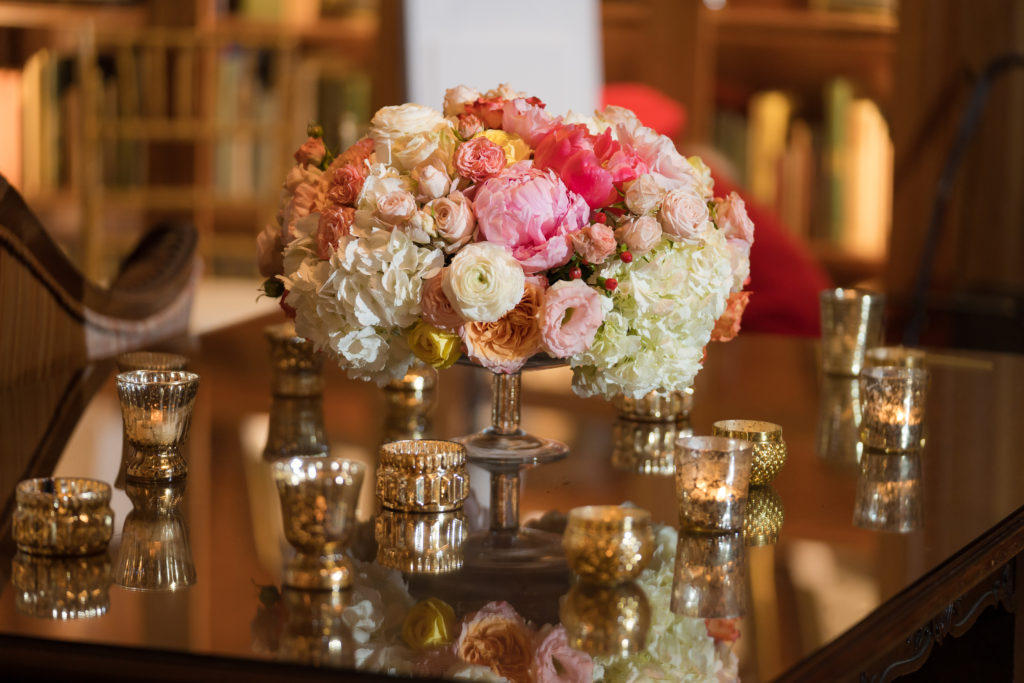 Suyao and Rui presided from their extra-special Sweetheart Table: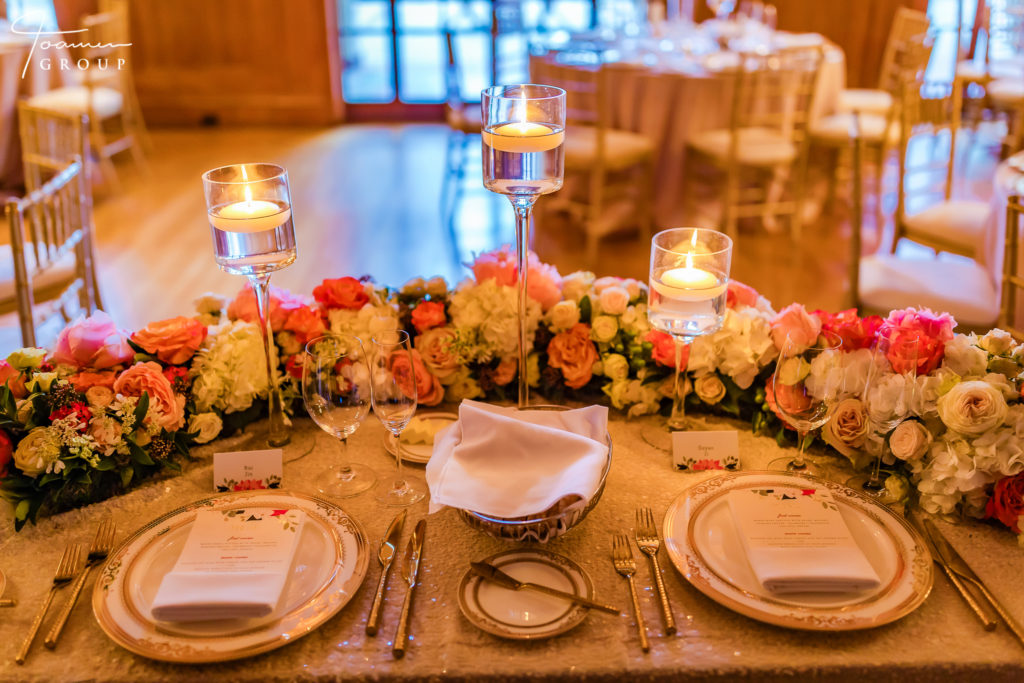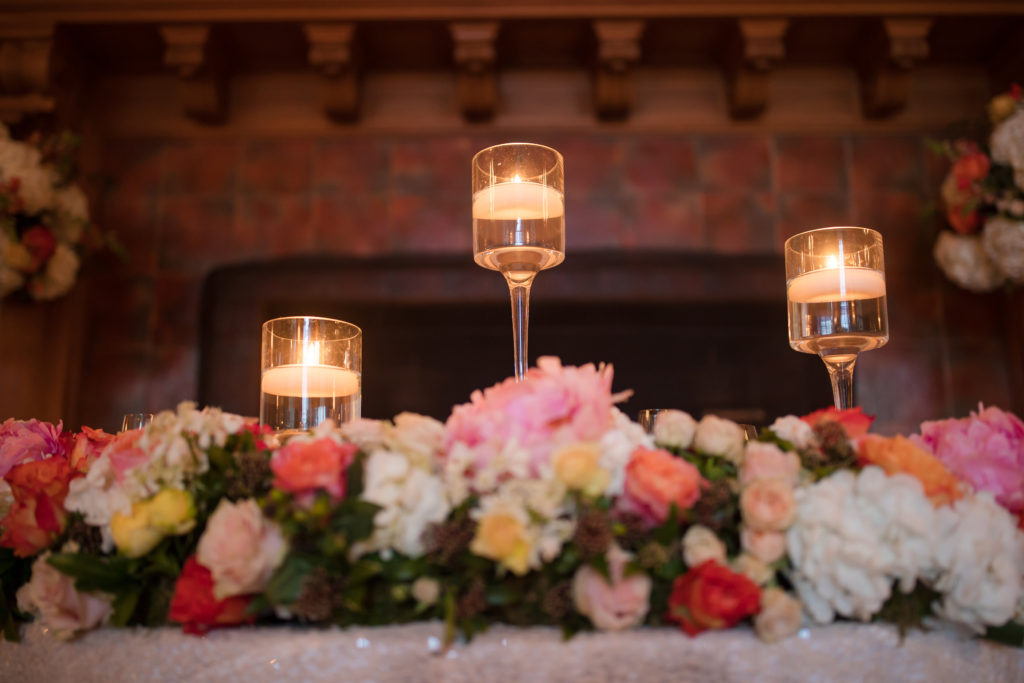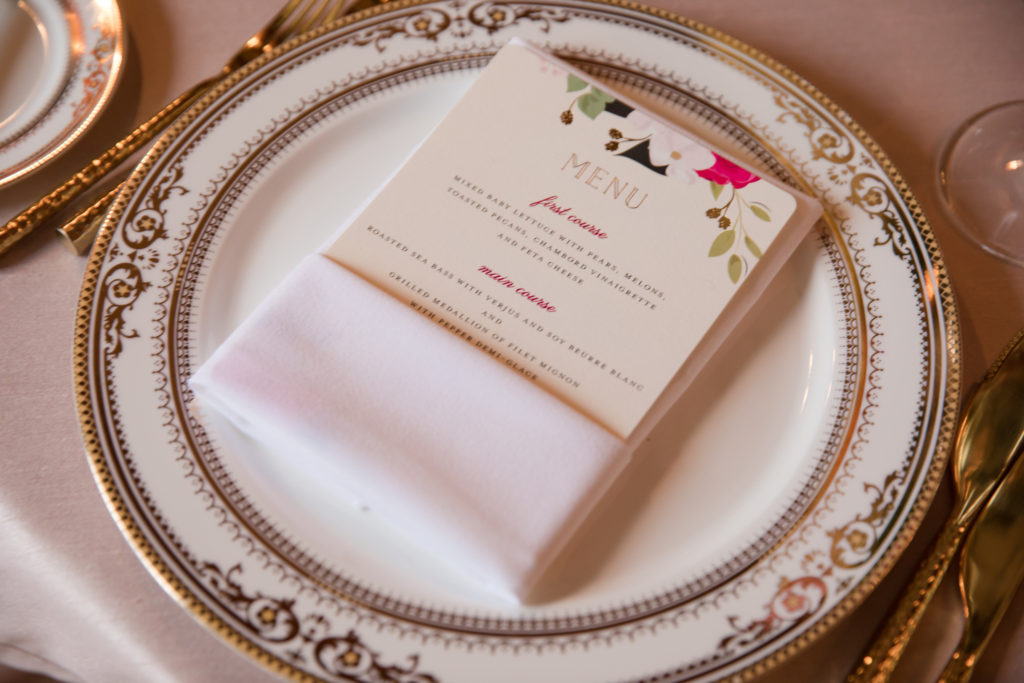 Guests were dining from "Limoges" china and gilded flatware from Hensley Event Resources, and after dinner, they were treated to an extraordinary wedding cake (by Satura Cakes).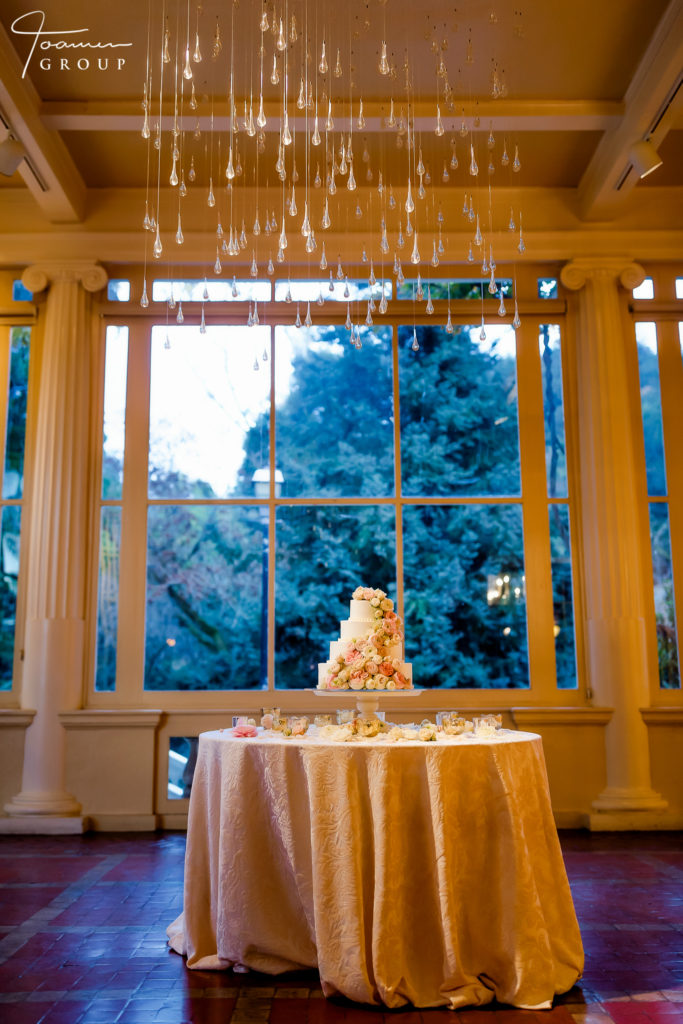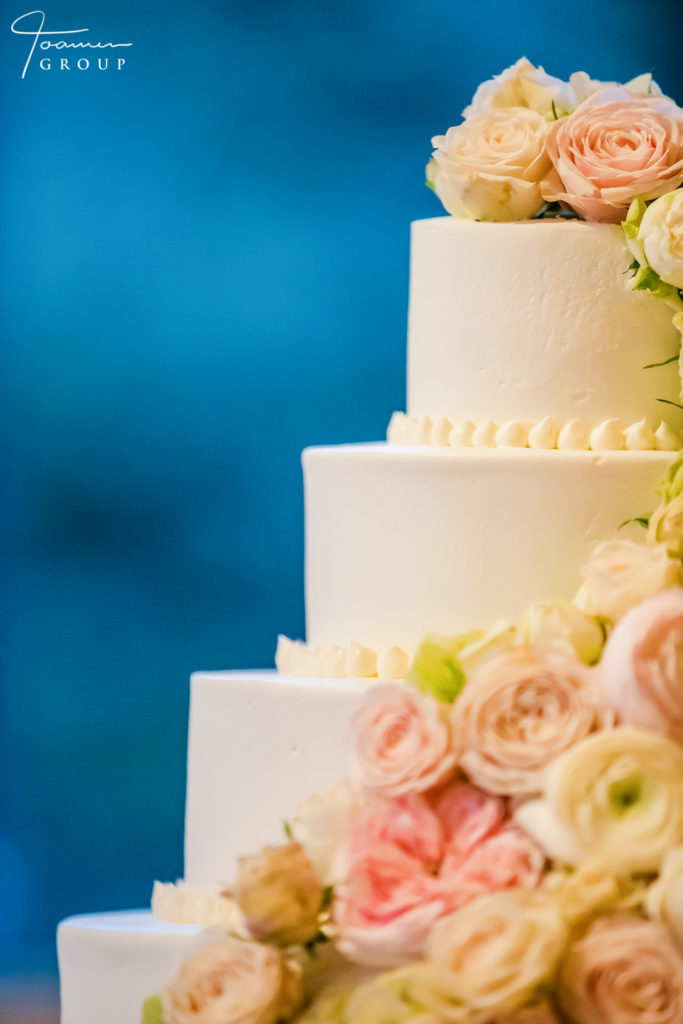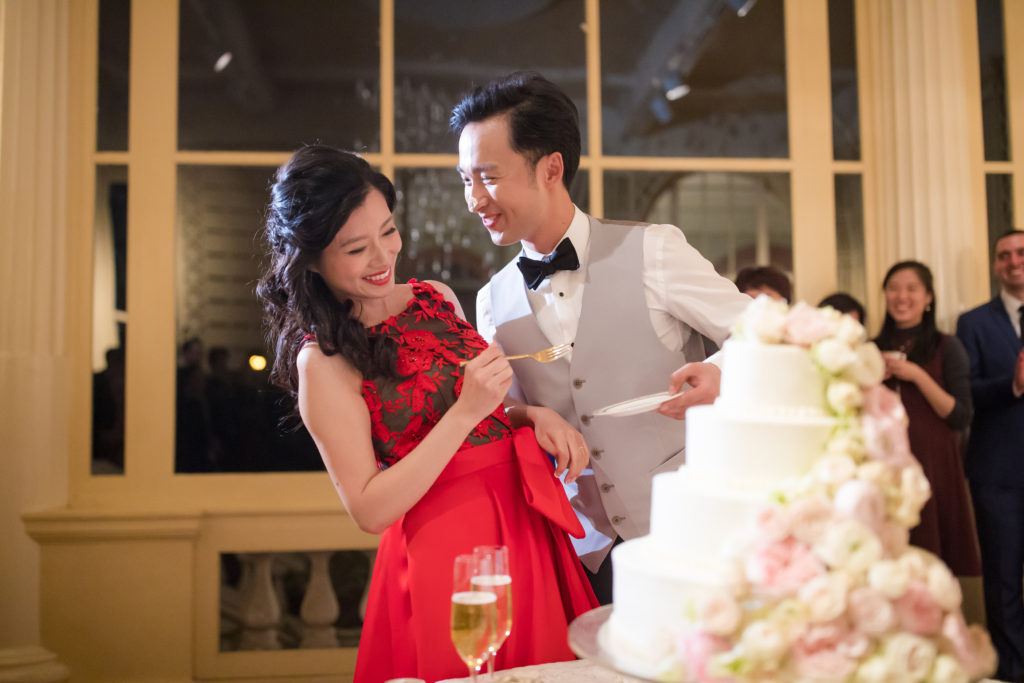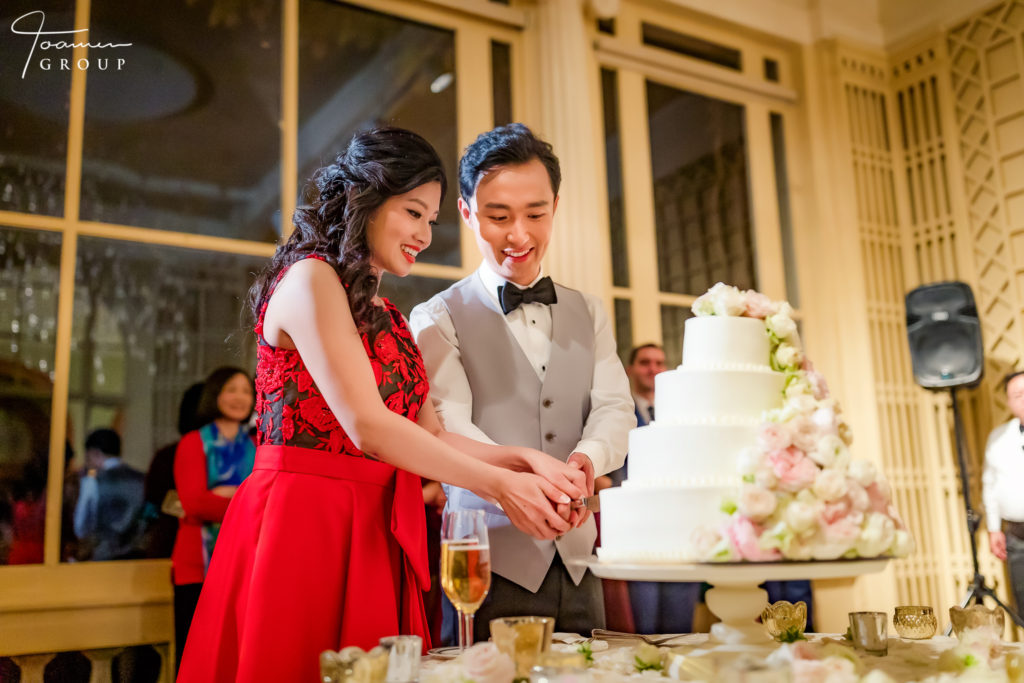 For this occasion, the bride had changed into a stunning short red dress that allowed for free movement – for their highly choreographed, perfect First Dance to music provided by Henry Kim of Big Fun Disc Jockeys.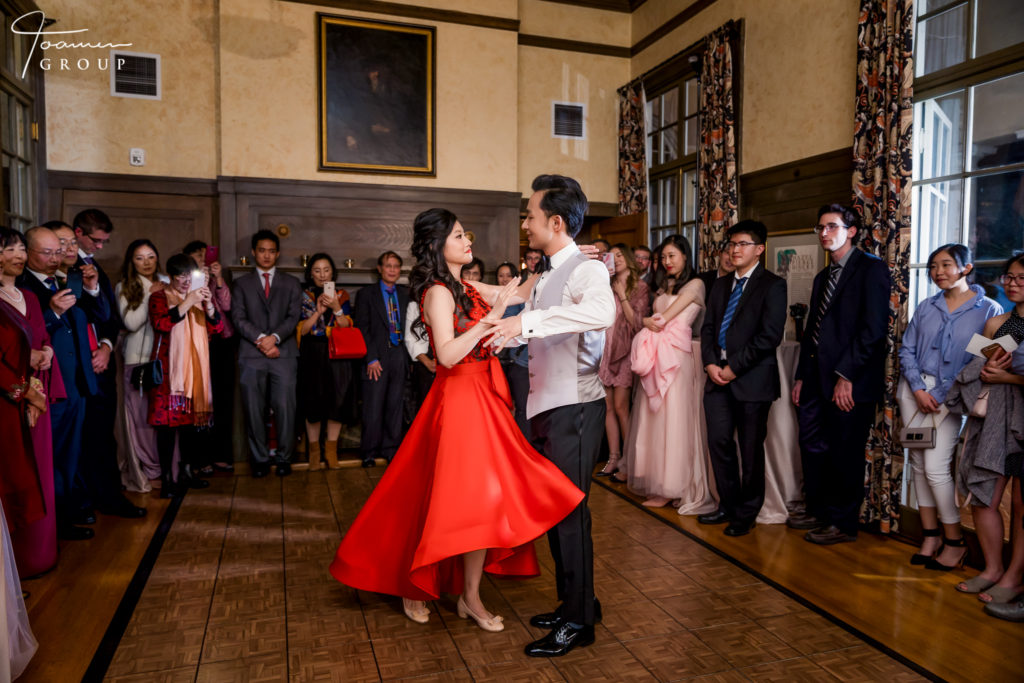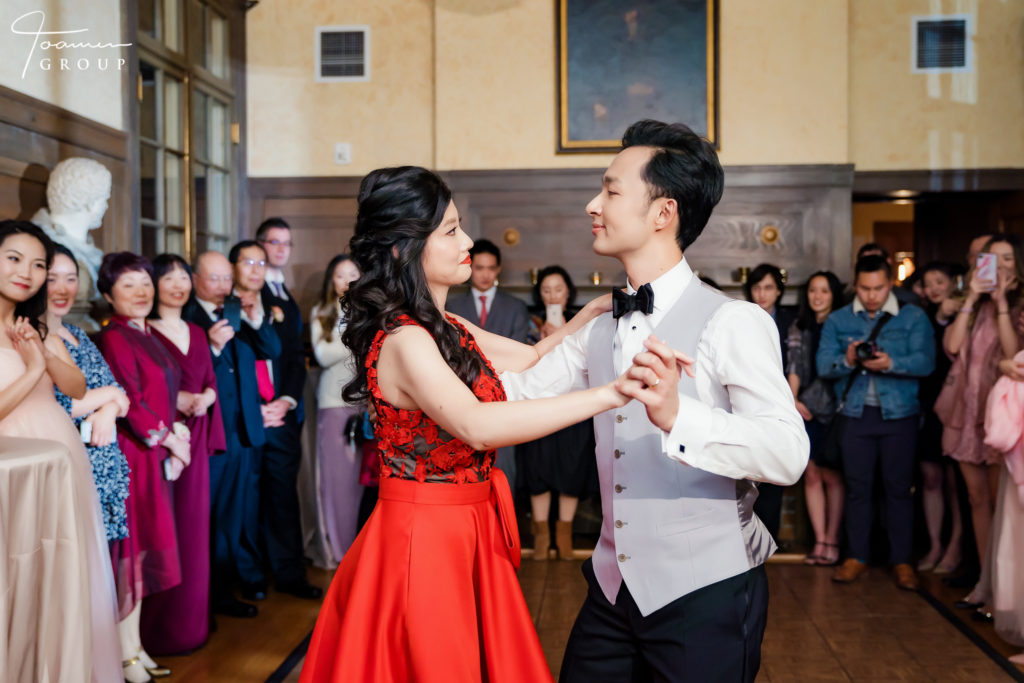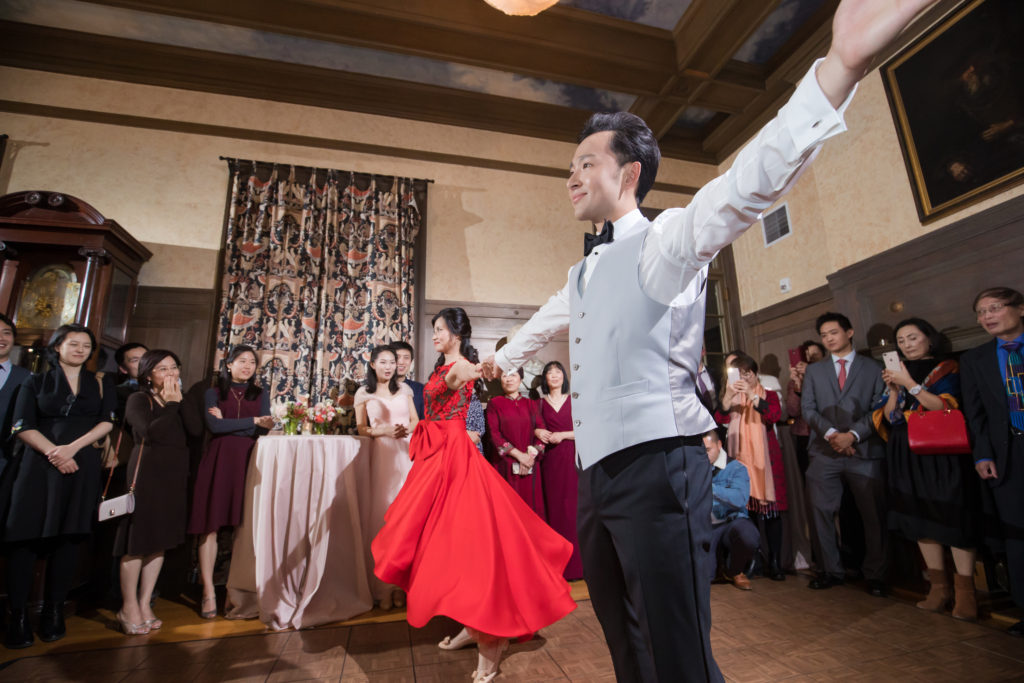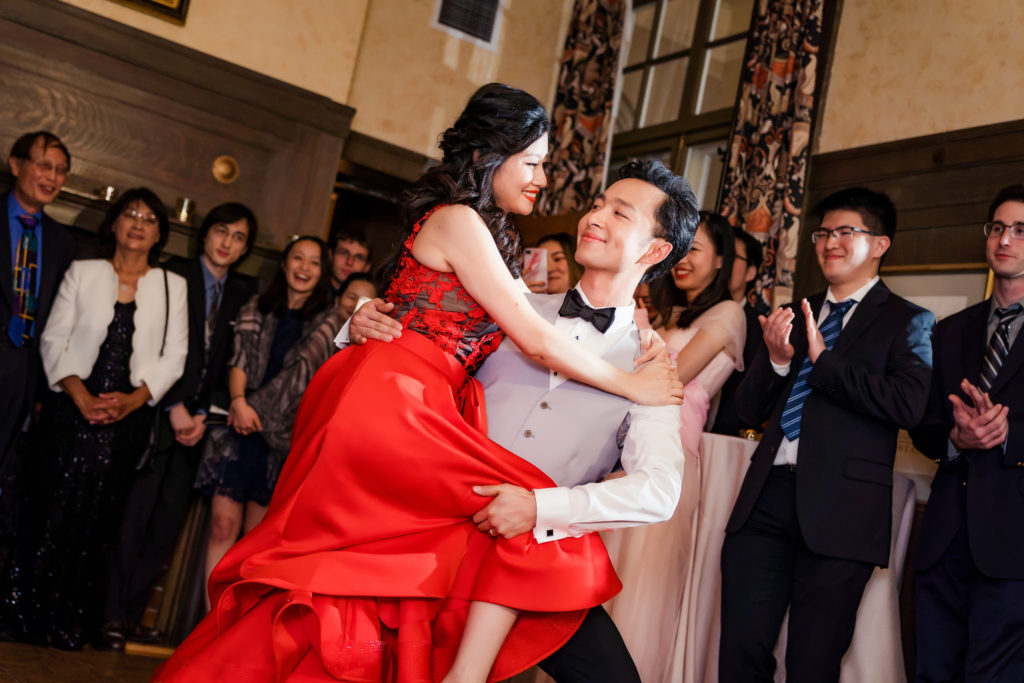 With this, the dance floor was officially open for everyone, and the concluding part of the evening consisted of dancing, dancing and more dancing! The newlyweds stole away for a few nighttime photos…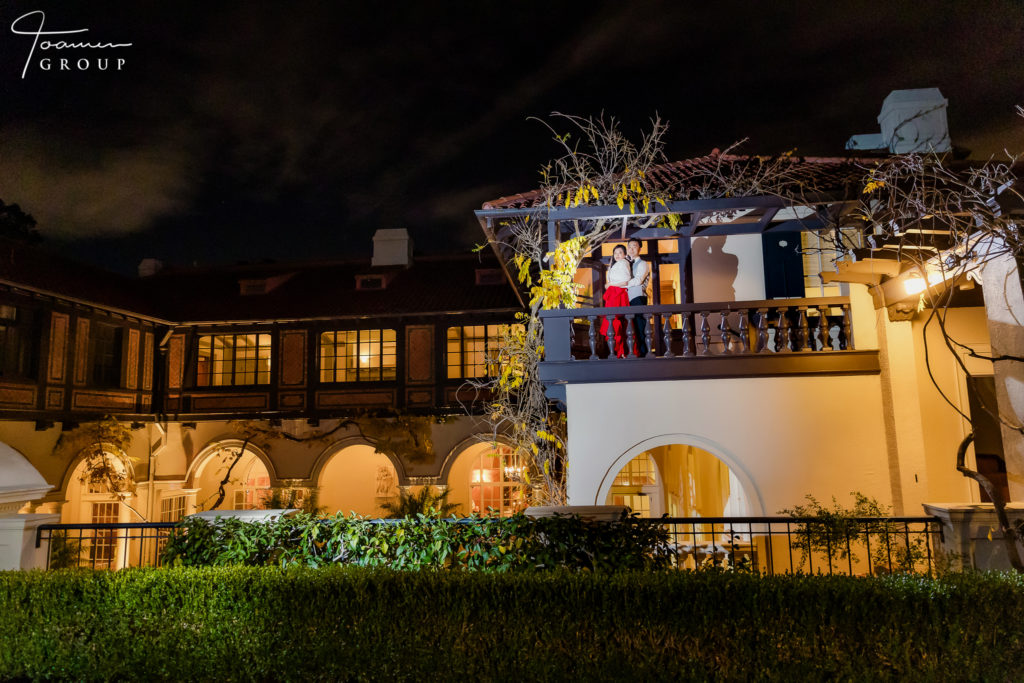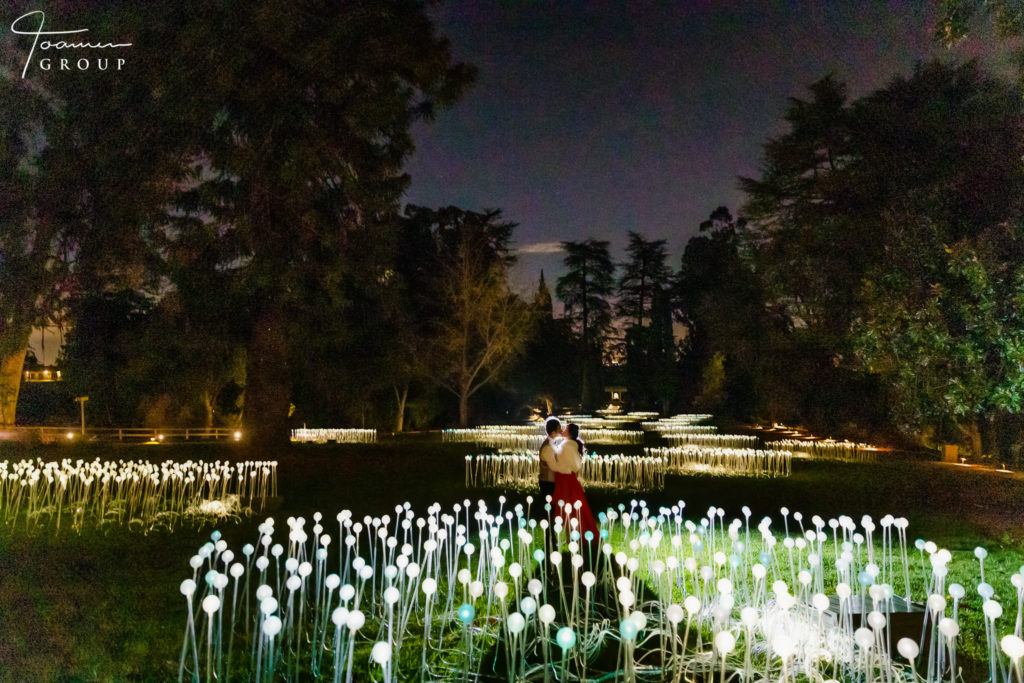 There was, however, one more highlight to come: a festive Grand Send-Off to a stunning vintage limousine (by Elegant Journey).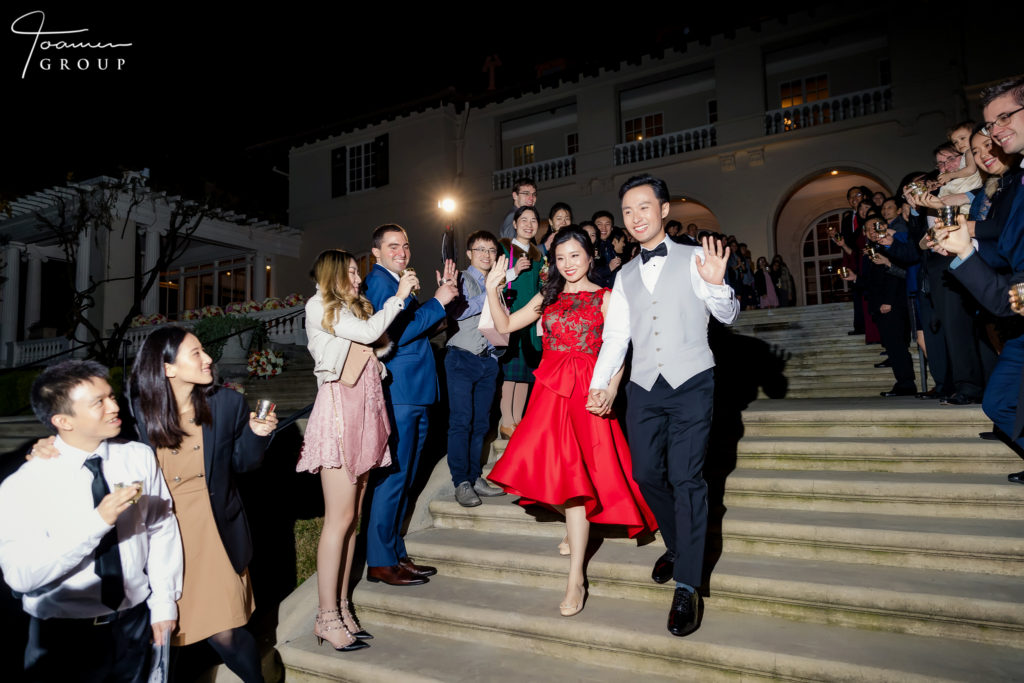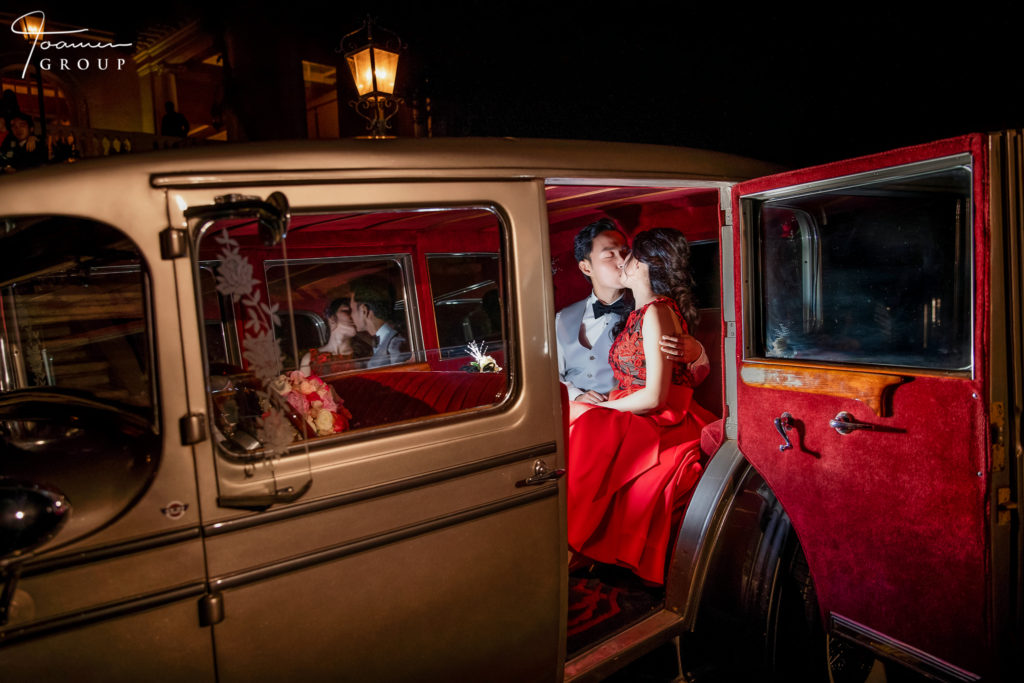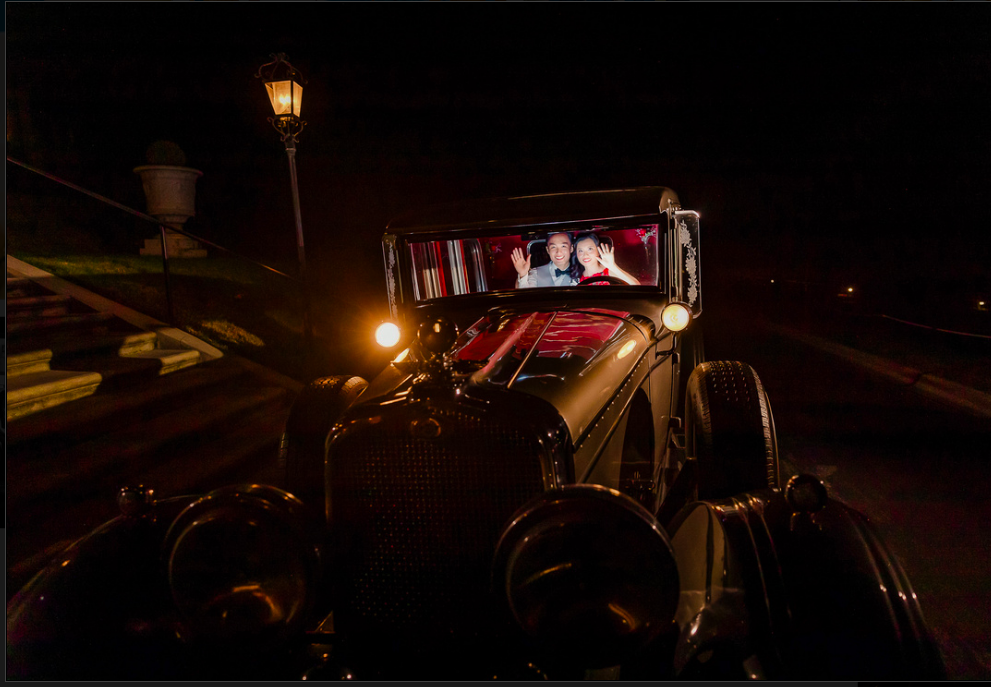 A fitting start to their lifelong journey together, don't you think? Our best wishes on your way, Suyao and Rui!
And HERE you can see it all live:
<! DL 06/02/12: Added html code for Pinterest Pin It button (appears at the end of each post) > <! DL 06/02/12: Added padding style modifier to the Pinterest html code to align the Pit It button on the page > <! DL 06/02/12: deactivated code by adding two ! in the a and img code lines >