Collaborate with your youngsters to turn your run-of-the-mill mailbox into a little piece of art and make your mail carrier's jaw drop! Just be aware that for this project it is necessary to wear a face mask – so it's only suitable for kids old enough to do that and use a spray paint can responsibly.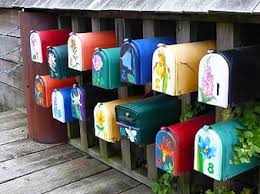 Here are the supplies you'll need:
Medium-grit sandpaper
Painters masks
Painters tape
Aluminum primer
Metal paint spray paint in the beautiful color of your choice
First of all, outfit all participants with protective masks, then start sanding off rust and old paint from your mailbox.
Next, you need to cover house numbers and the mail flag with painters tape (older kids can do that!).
Spray on aluminum primer and allow it to dry.
Then, apply the metal spray paint and let it dry completely. AND THEN the real fun begins! Have your young artists decorate your mailbox – easiest way is using stencils. Want to go one step further? Make a sculpture of your mailbox! Get inspired: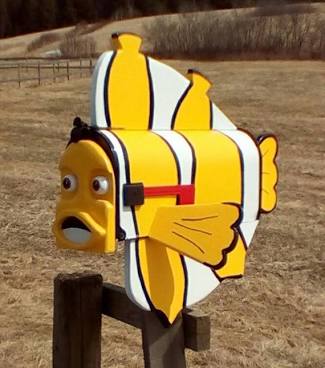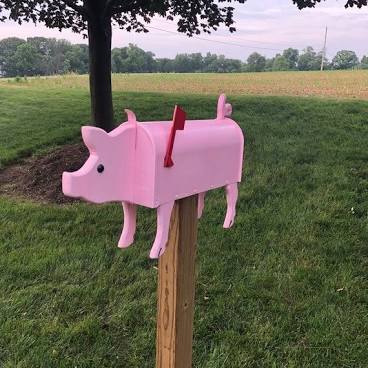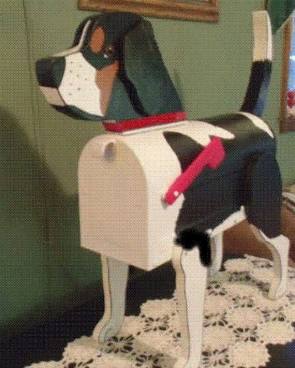 And the results? WOW!!

<! DL 06/02/12: Added html code for Pinterest Pin It button (appears at the end of each post) > <! DL 06/02/12: Added padding style modifier to the Pinterest html code to align the Pit It button on the page > <! DL 06/02/12: deactivated code by adding two ! in the a and img code lines >