Why "woof?!"
Well, you guessed it. We have a big soft spot for dogs. To be honest, we are actually pretty dog-crazy! And here we are… in the snow: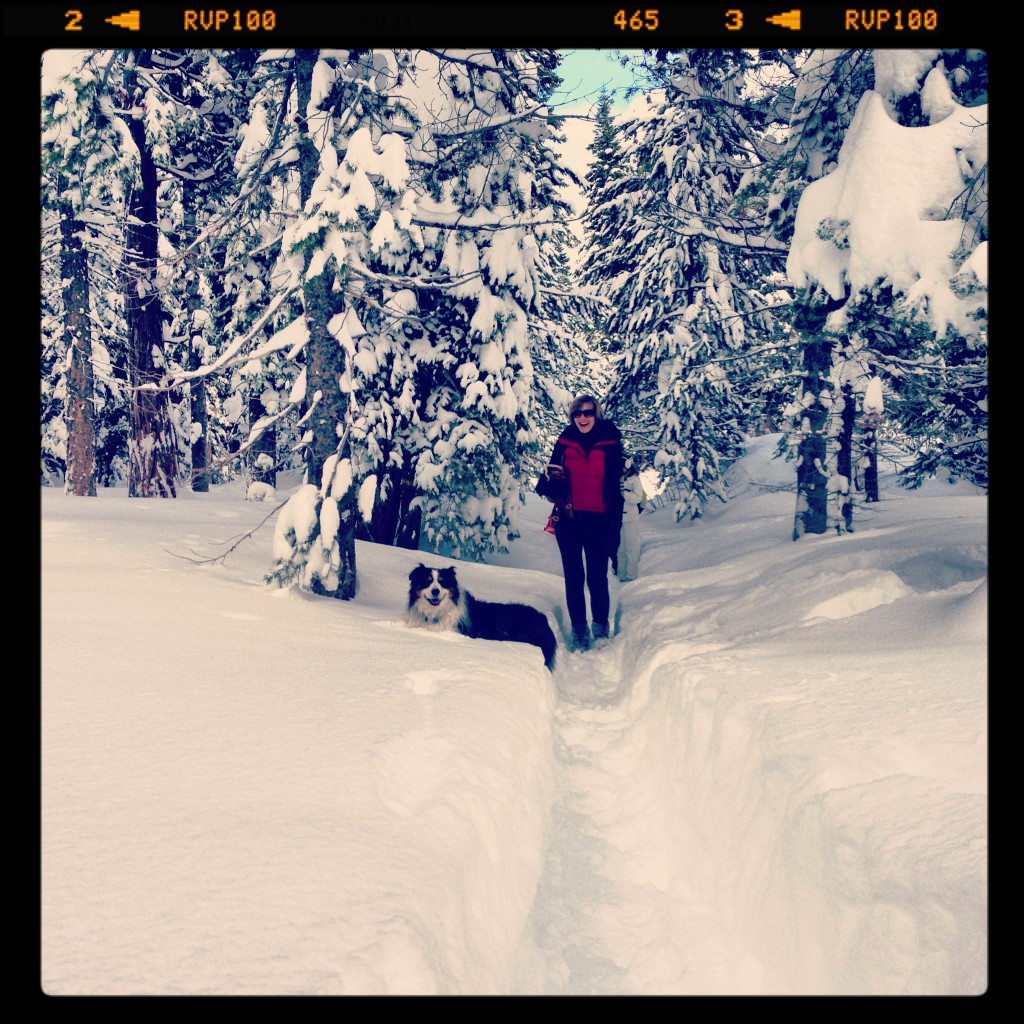 Our Buzz is an Australian Shepard whom we welcomed into the family when he was a 7-week old baby. Of course he is a member of the family, or rather – he is running the household. Excluding him from the wedding of his Master was naturally out of the question. And that's where I, the planner, had to become creative – VERY creative! Believe it or not, most venues would not allow Buzz in the ceremony or even on site. At the reception or during dinner – pointless to even ask… We were so lucky to find a wonderful venue where dogs are really welcome (more of that later), but to me it's clear that all you fellow dog lovers planning your wedding will appreciate some help from someone who's "been there, done that!" Explore the possibilities of a dog-friendly wedding in San Francisco here – read what a renowned dog trainer recommends – and finally, let me share my own experiences with you!
Woof!
And here he is again – Buzz!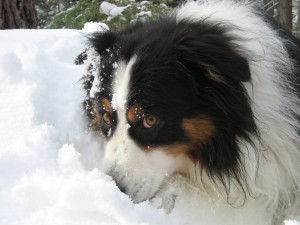 Dog Buzz – the protagonist of my Wedding Woof blog – embarking on his 2012 Easter Egg Hunt adventure.