It doesn't get much more elegant than that, you agree, right? The Mandarin-Oriental Hotel in San Francisco's Financial District is truly the epitome of sleek East-meets-West sophistication… plus: it offers, hands down, the best view in all of the City!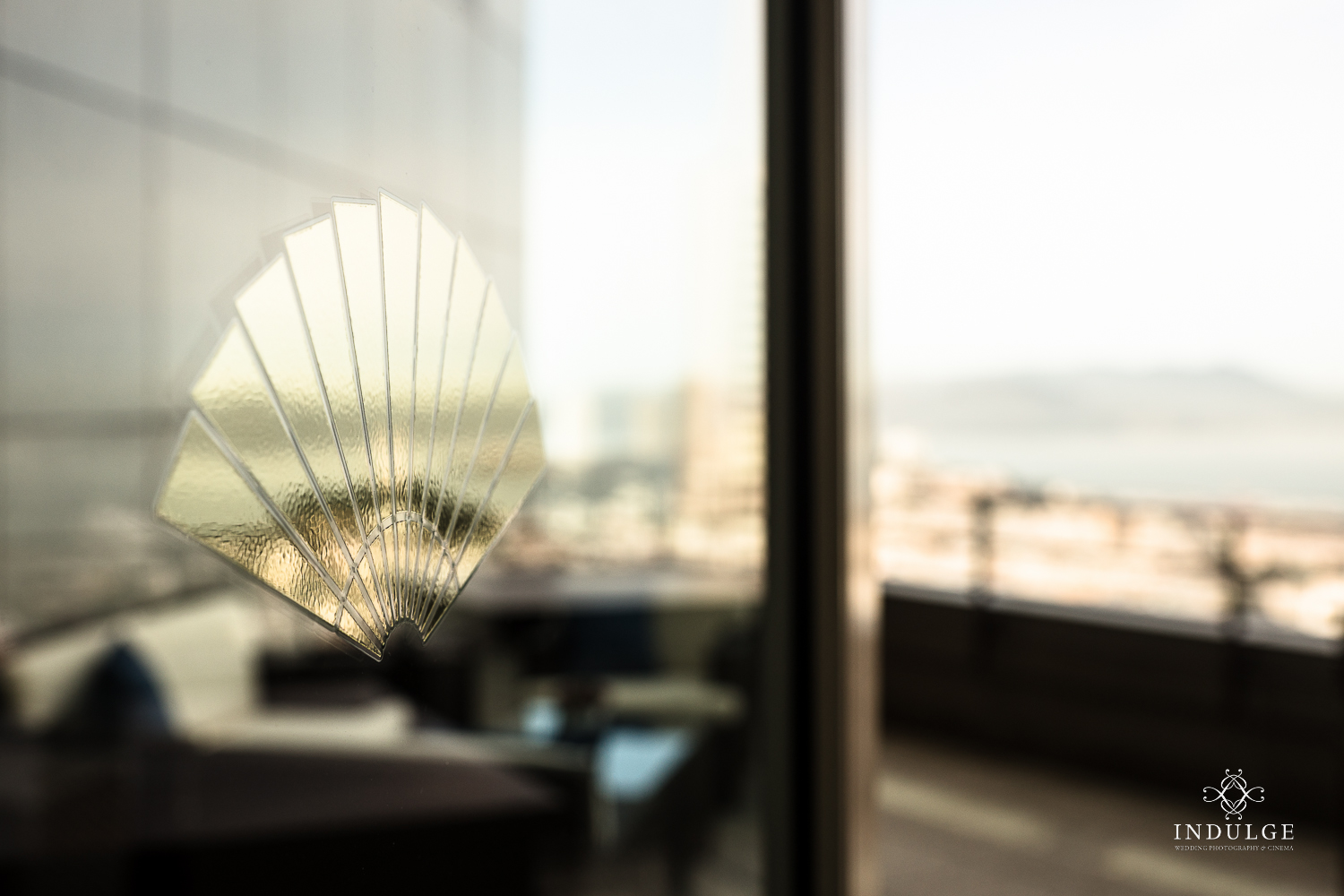 As the Events Chair Northern California for WIPA (Wedding Industry Professionals Association), I jumped of course at the opportunity to hold our first festive luncheon of the year at this prestigious venue. Together with my co-chair Melanie Leinweber and with Emily Cross,our gracious hostess at the Mandarin Oriental, I dove headfirst into planning – and finally  the Great Day arrived, and we found ourselves manning the registration desk!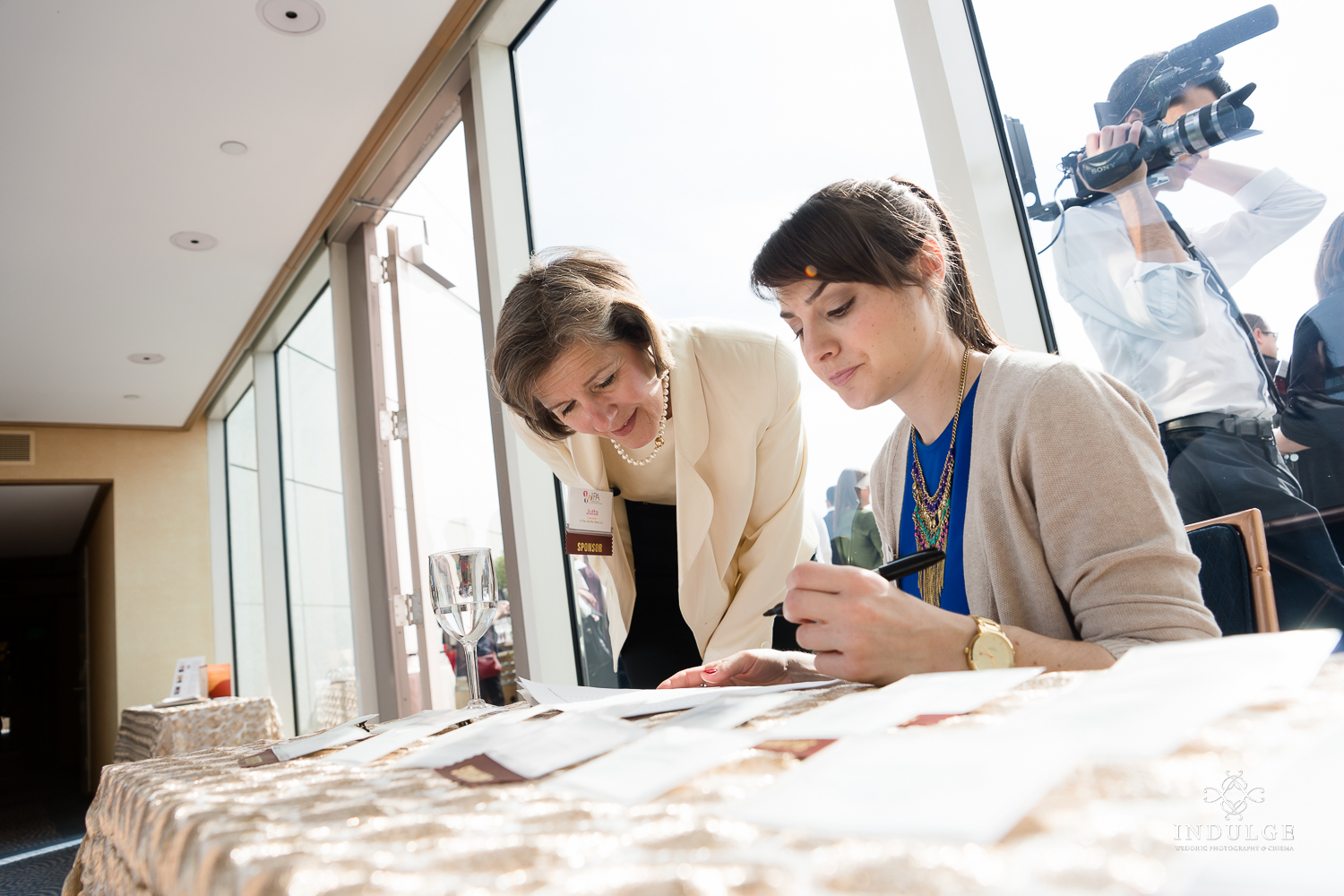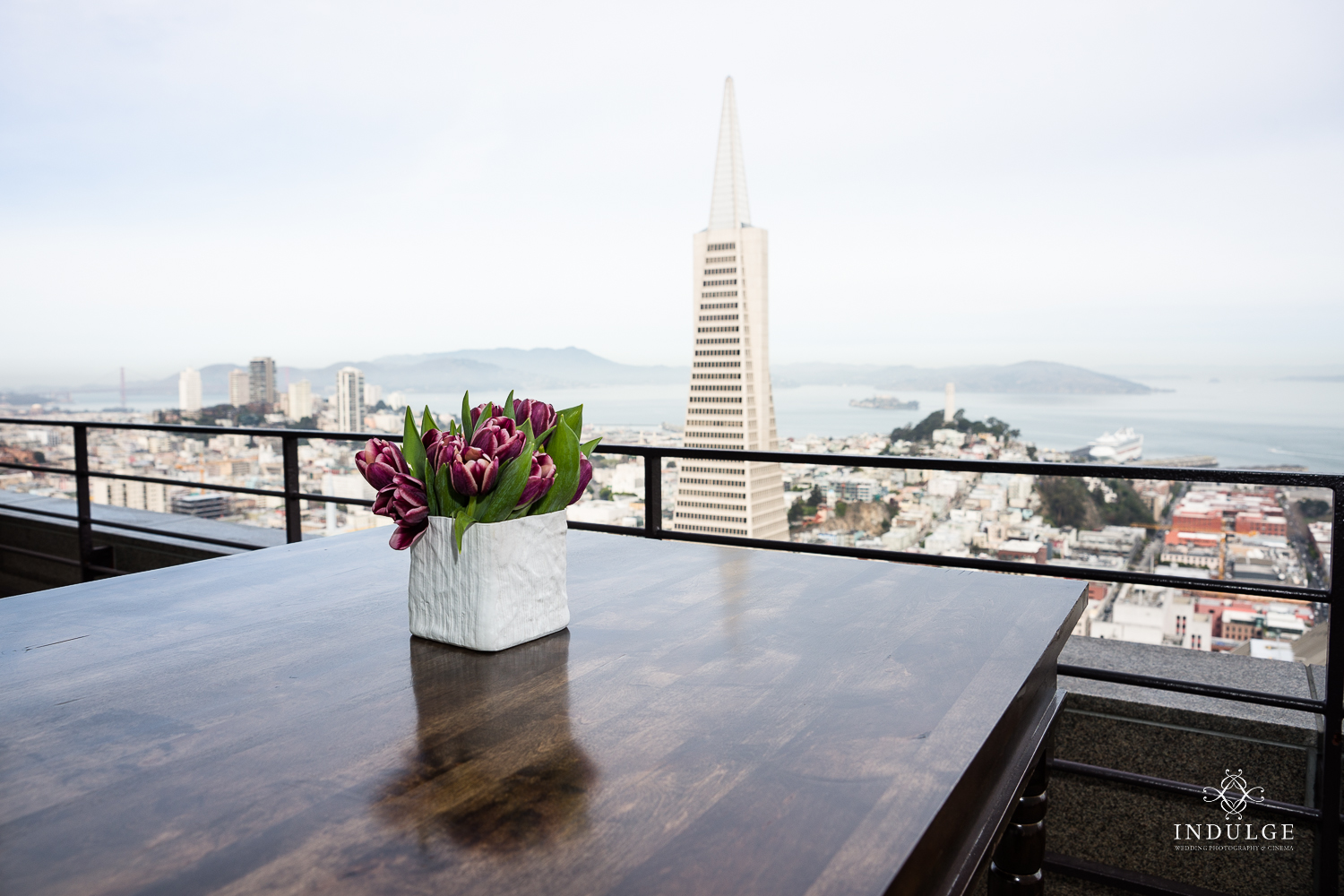 The festivities began with a Cocktail Hour up on the 40th floor Sky Deck with views of the San Francisco Bay, Golden Gate Bridge, and with the Transamerica Pyramid seemingly at arm's length.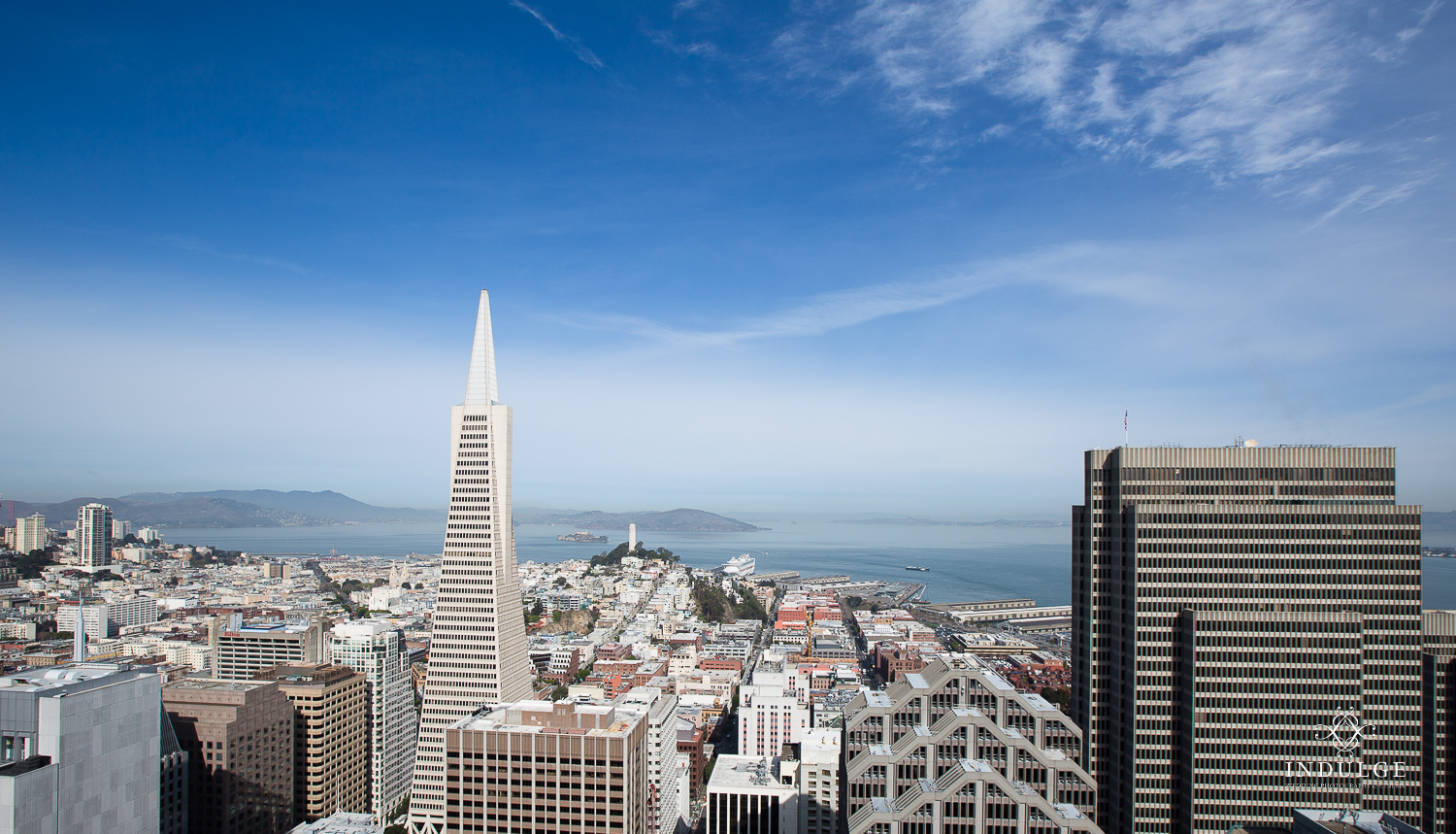 Contrary to all forecasts, the Sun came out, and guests thoroughly enjoyed the incredible setting, enhanced by delicious hors d'oeuvres (by the Mandarin-Oriental chef),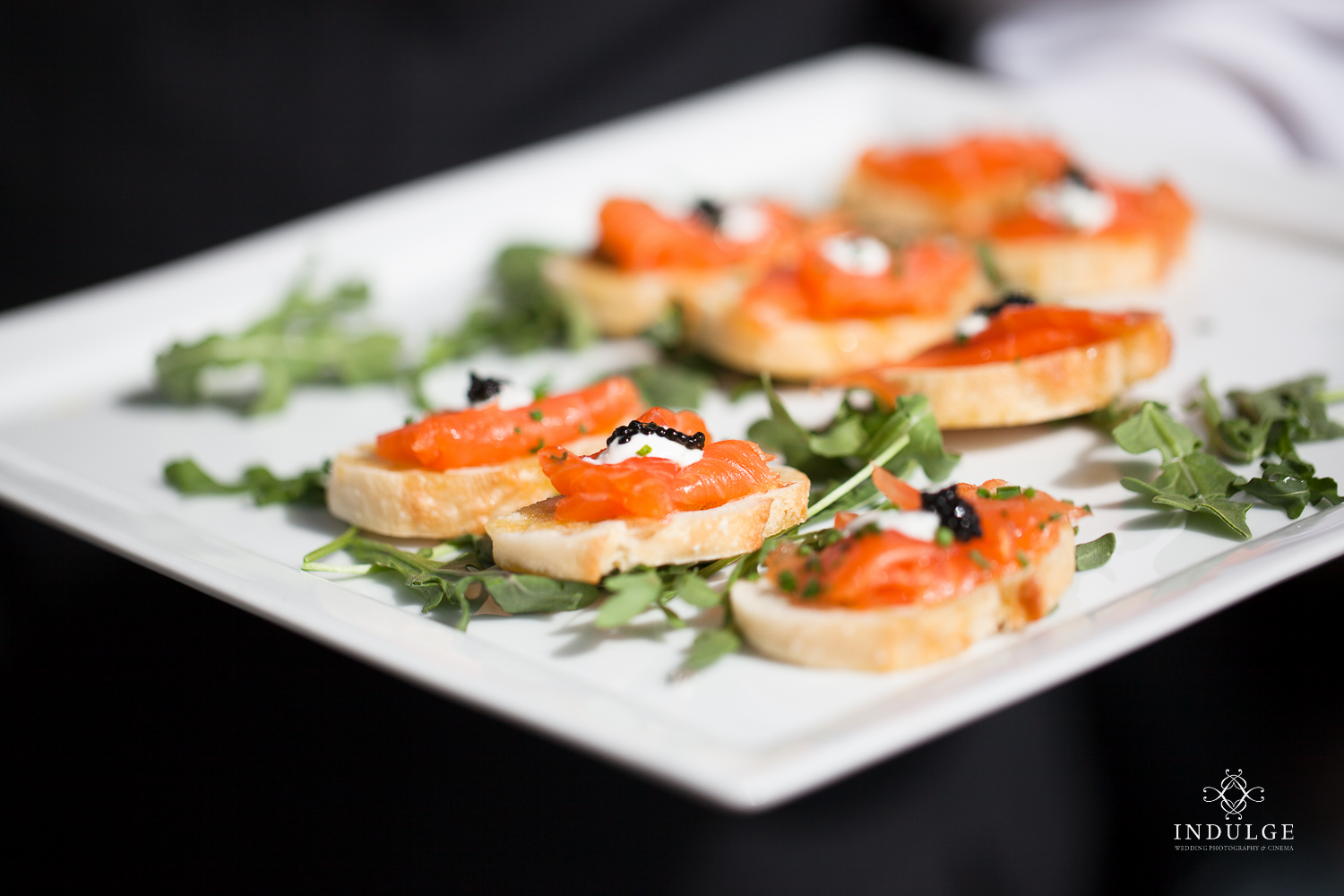 a selection of top-notch wines (courtesy of Foley Family Winery)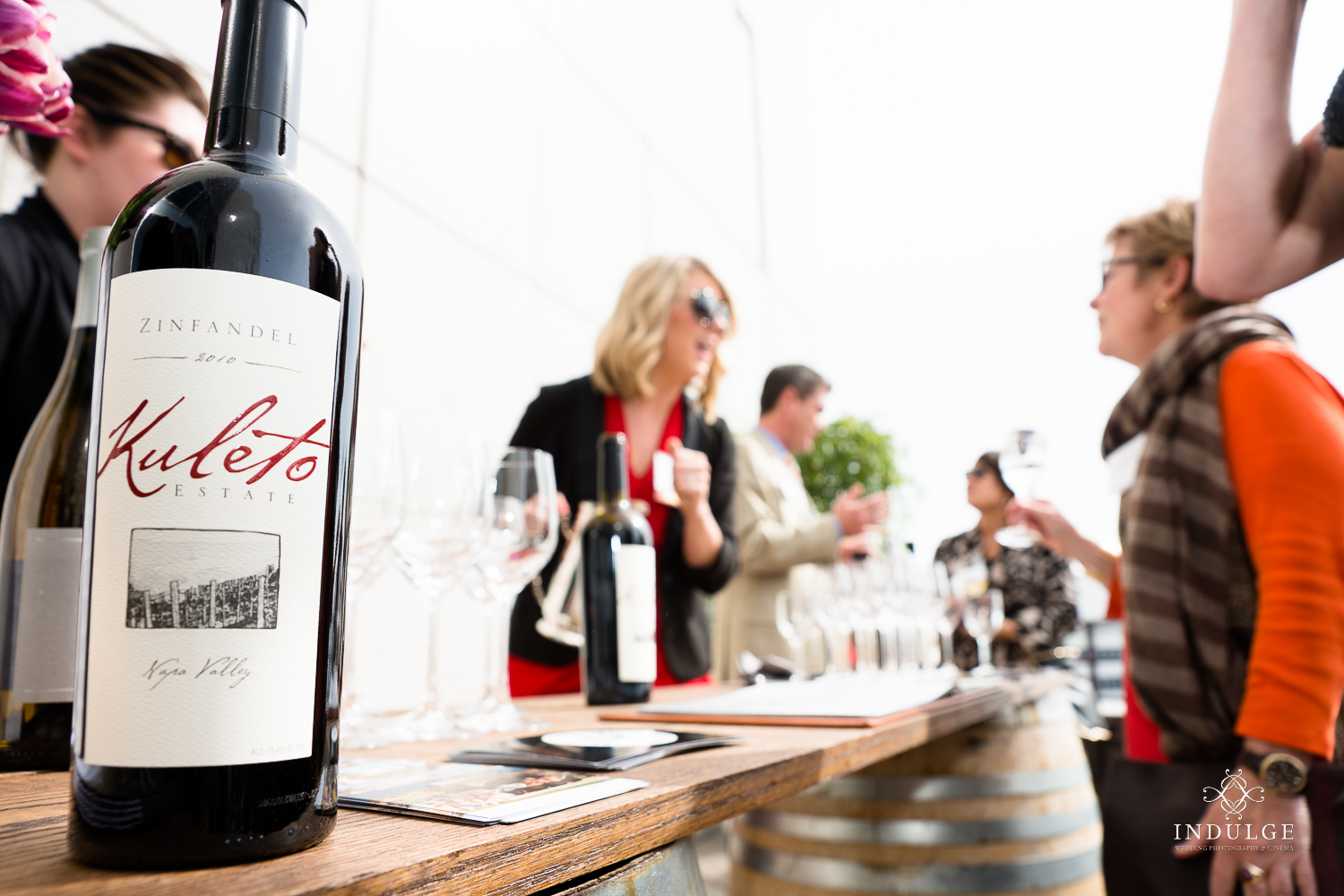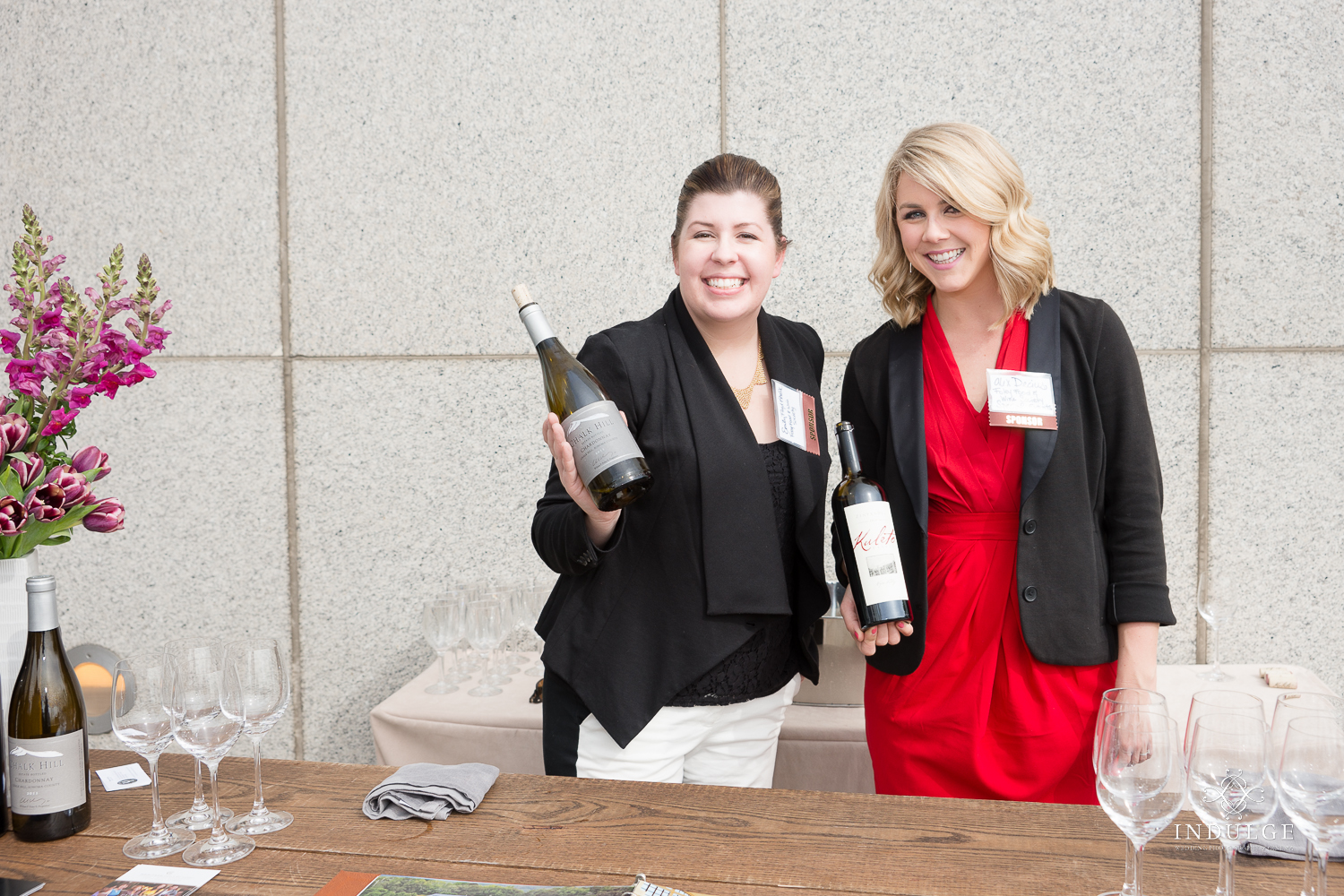 and wedding-themed music by the Espiritu Ensembles.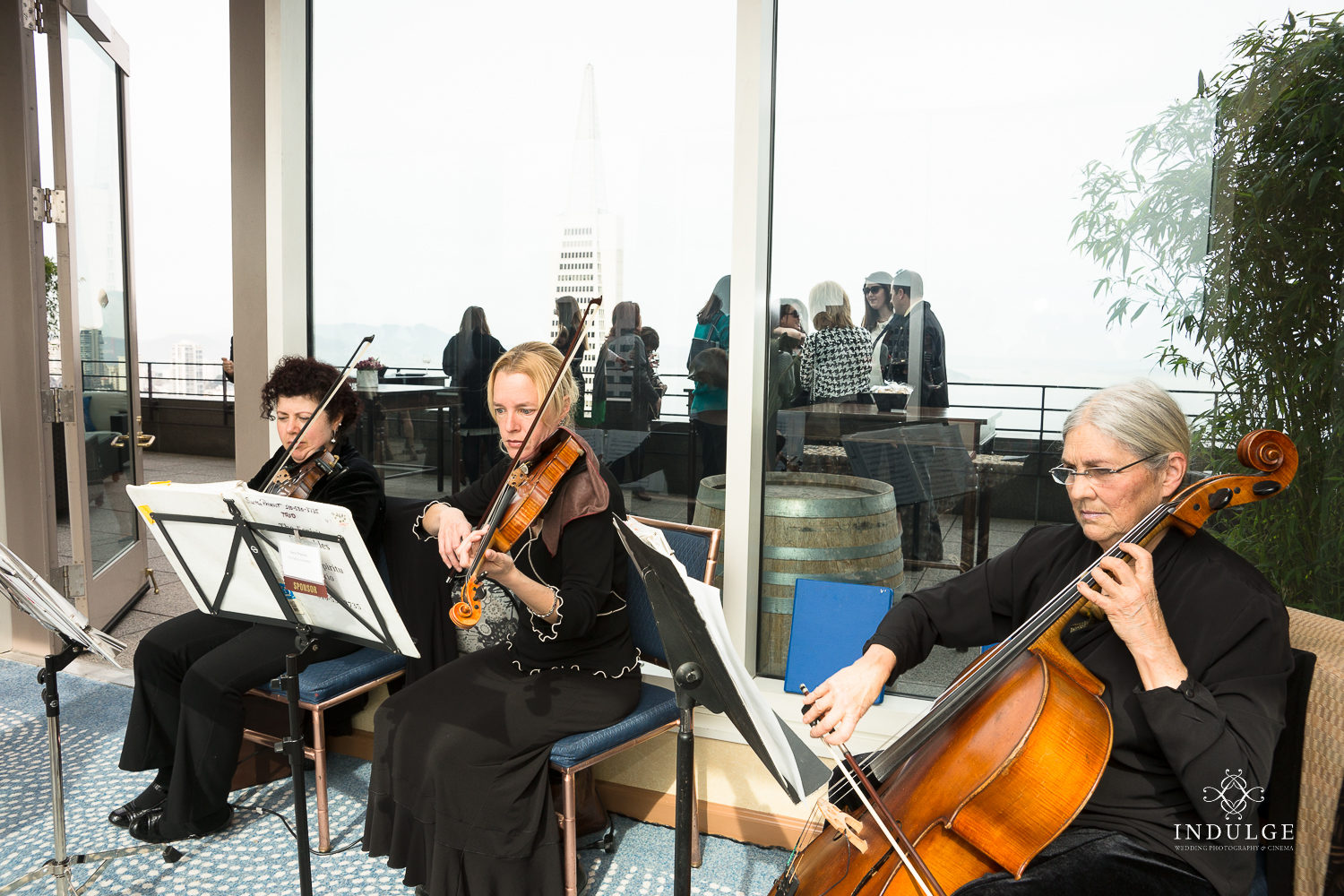 Adding to the delightful experience was a jewelry show with stunning pieces by Gleim the Jeweler…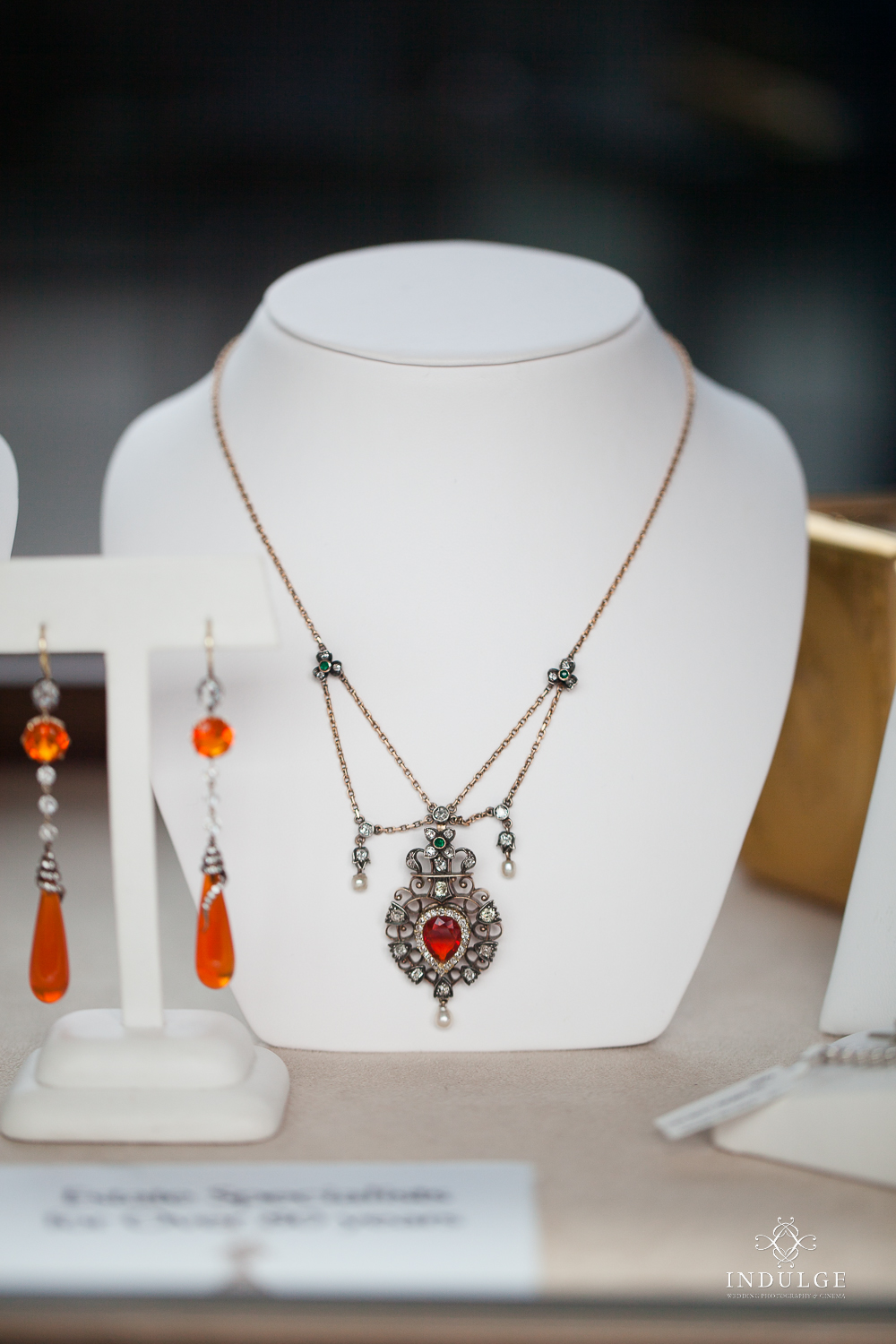 …  artfully modeled by the gorgeous Aryan Omar: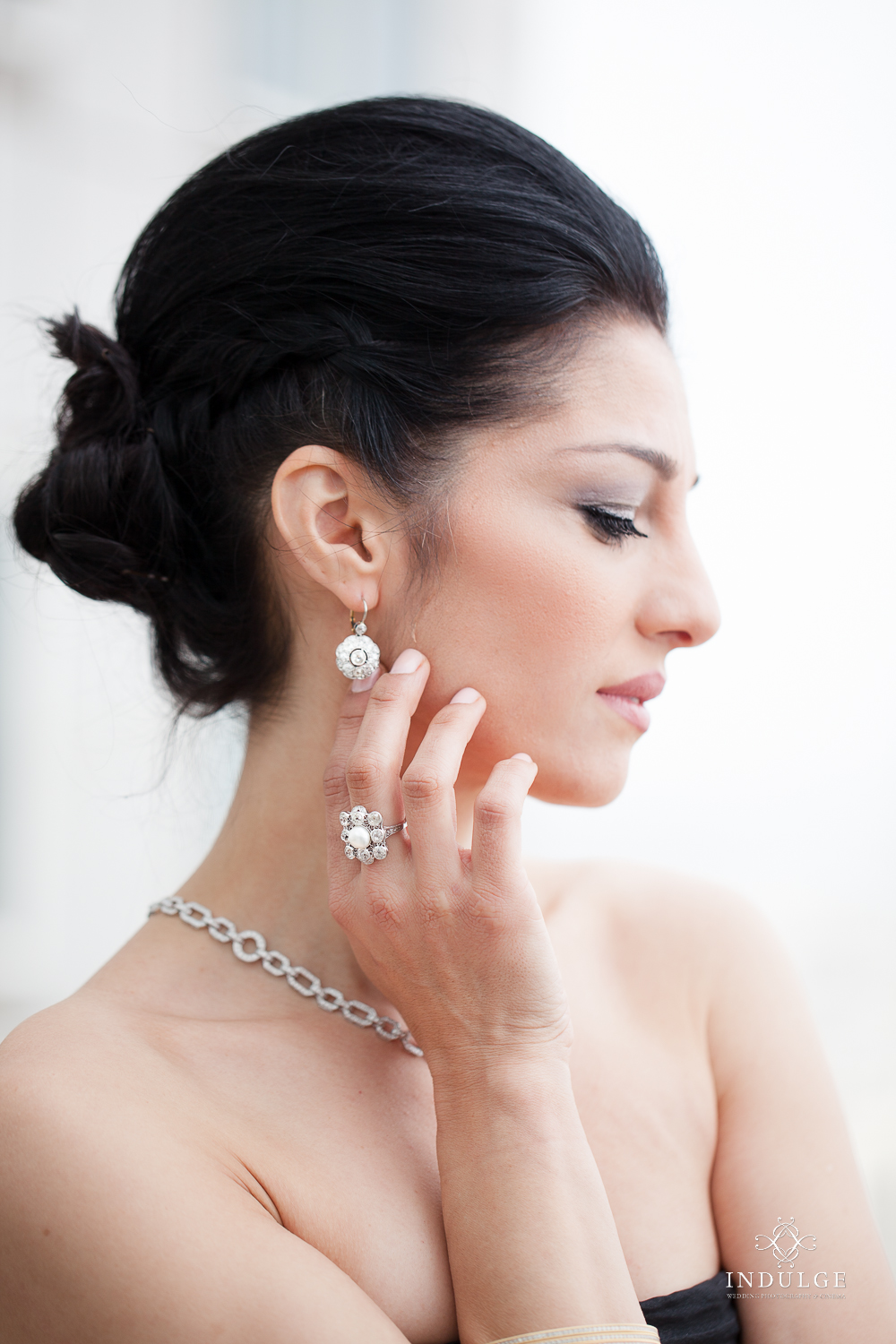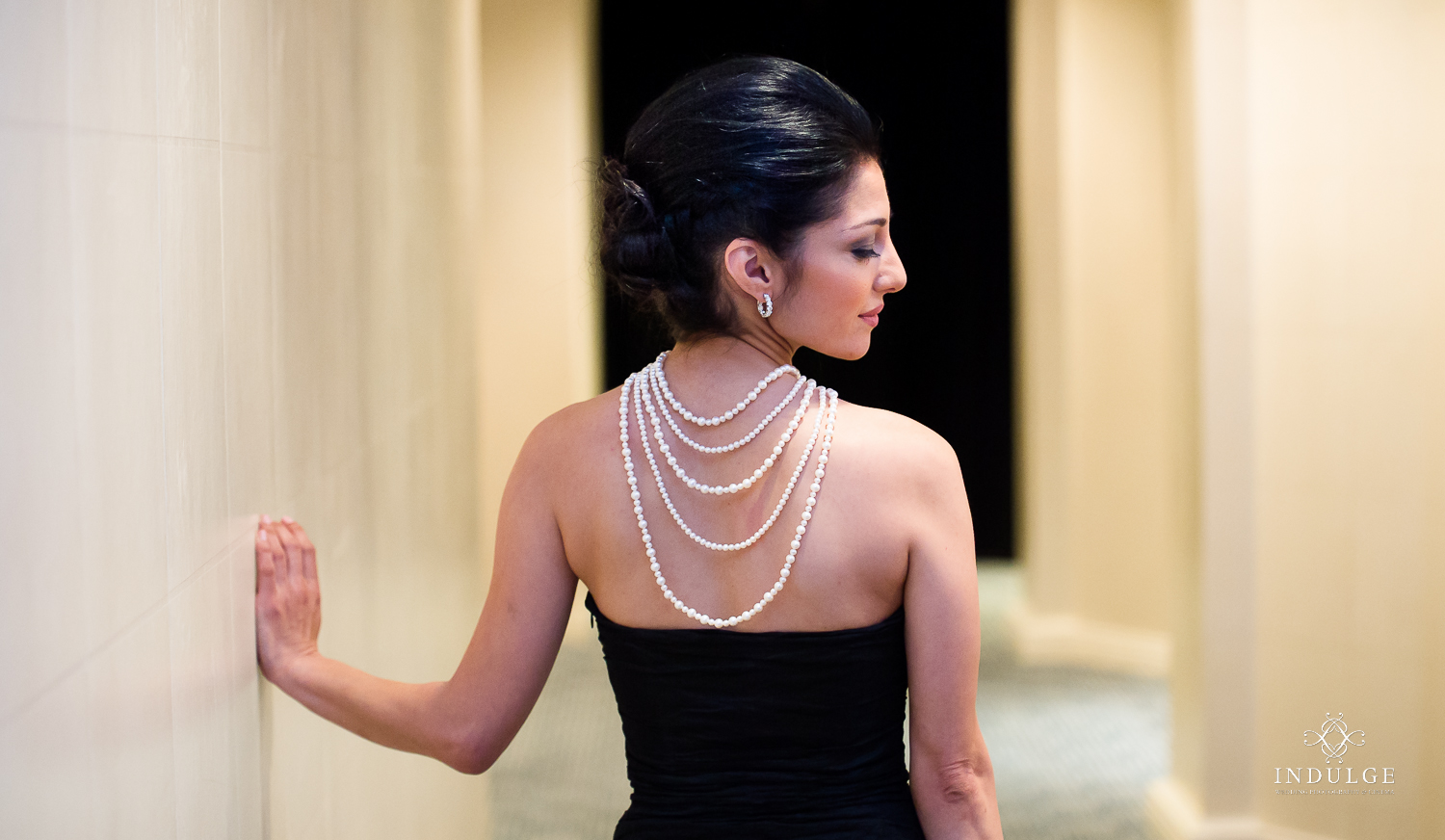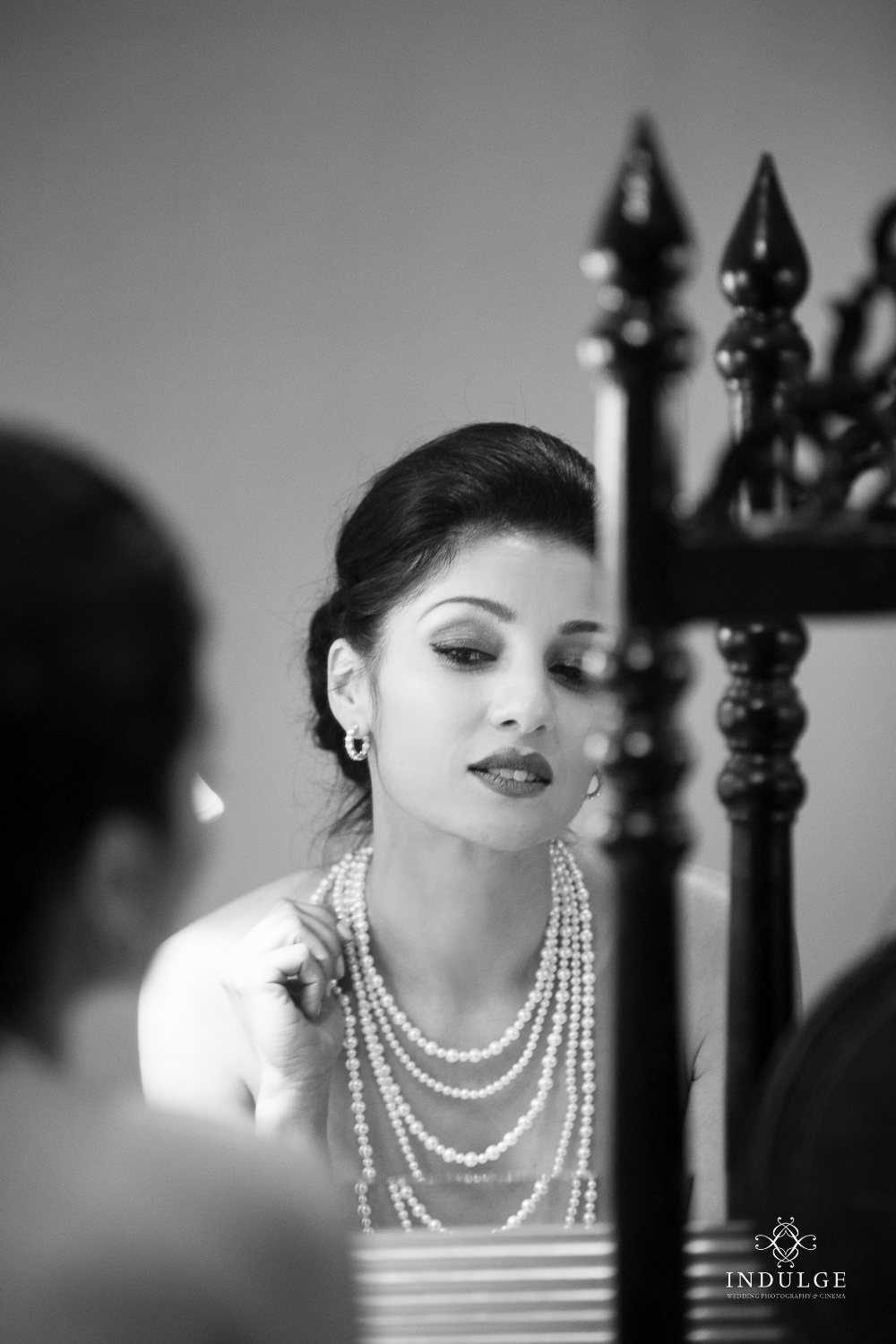 Following Cocktail Hour, guests were treated to a welcome by new Board President Kevin Dennis…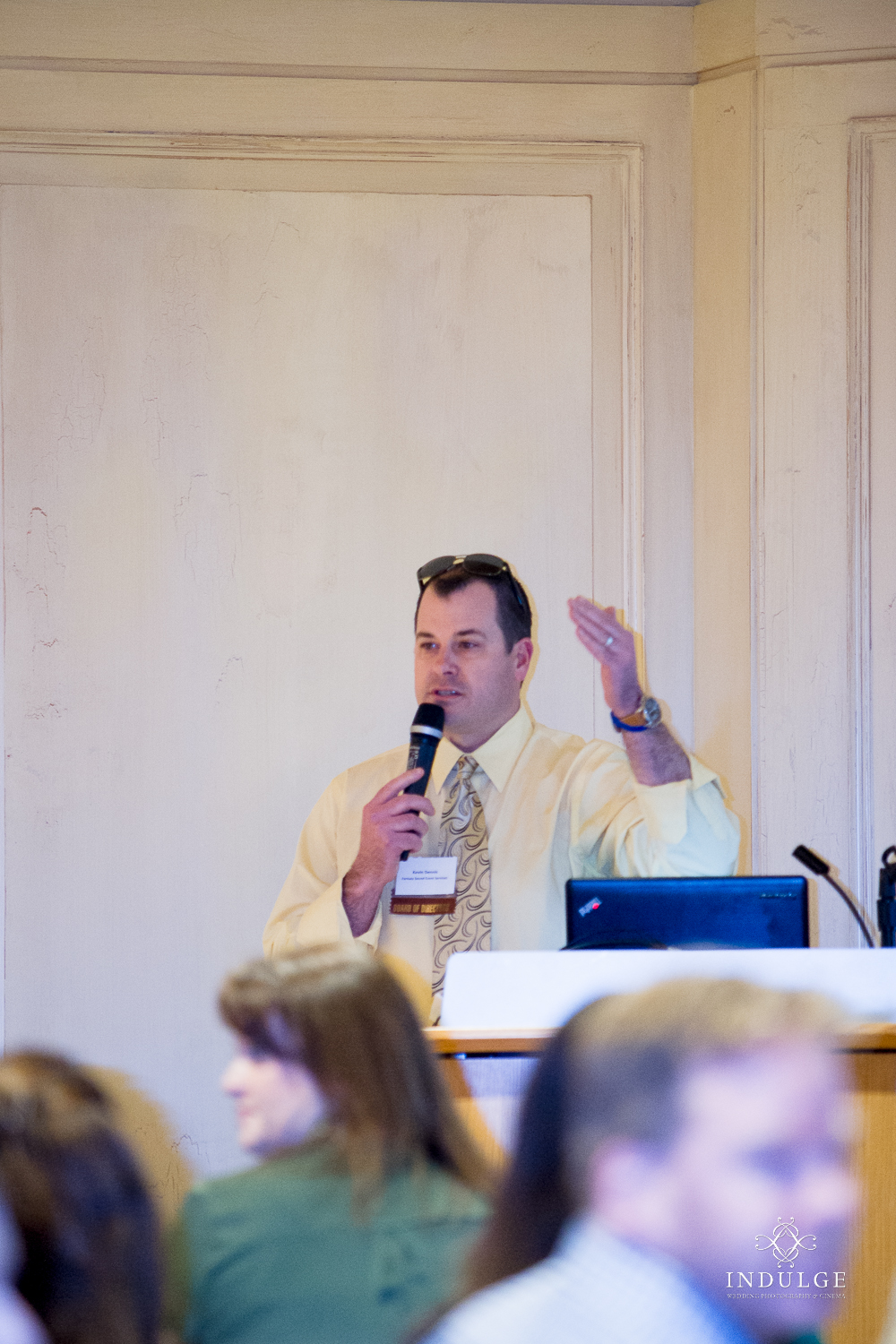 and an inspirational lecture by "radical educator" Cindy Novotny.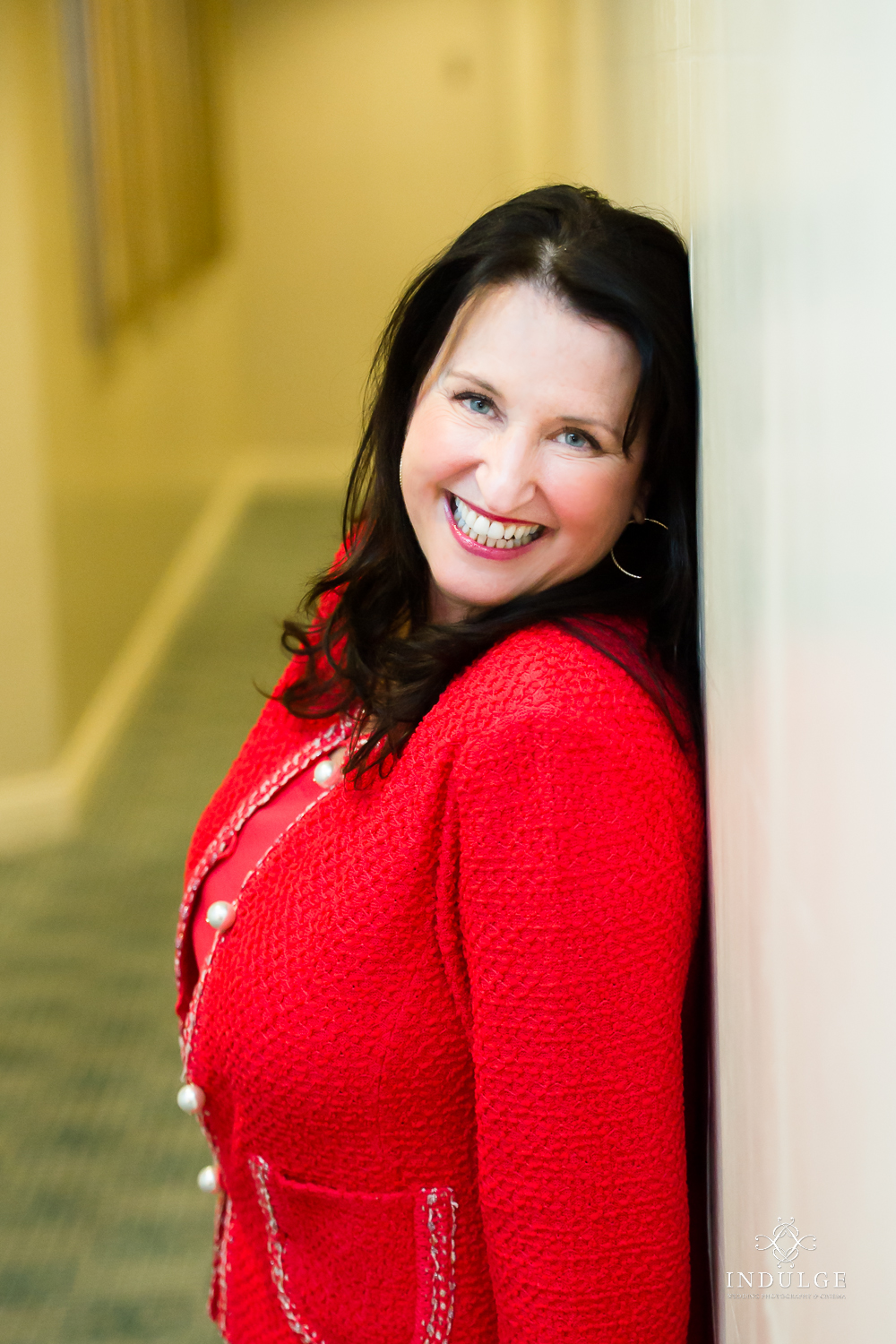 Her theme was, "Building YOUR Brand –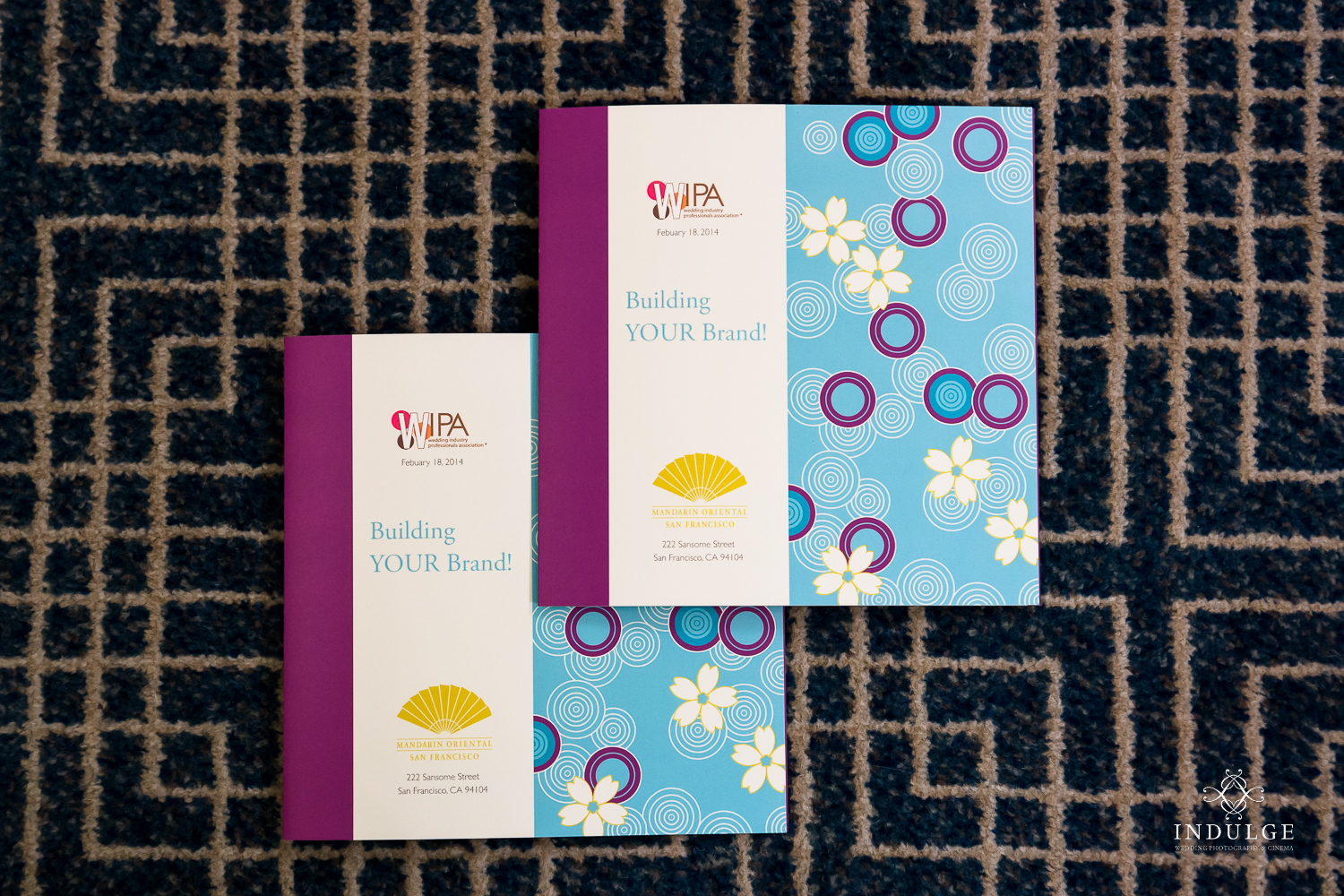 … more important than ever in the increasingly competitive landscape of the Wedding Industry.  How do I set MY business apart from the competition? "Treat all your clients as if they were the only ones, and give them your full attention;" "Follow up and recap immediately after a client contact;" "It only takes one client encounter with a thoughtless or inconsiderate associate of yours to ruin your reputation…" many valuable insights to take away! And her engaging and entertaining style earned Cindy an instant fan club..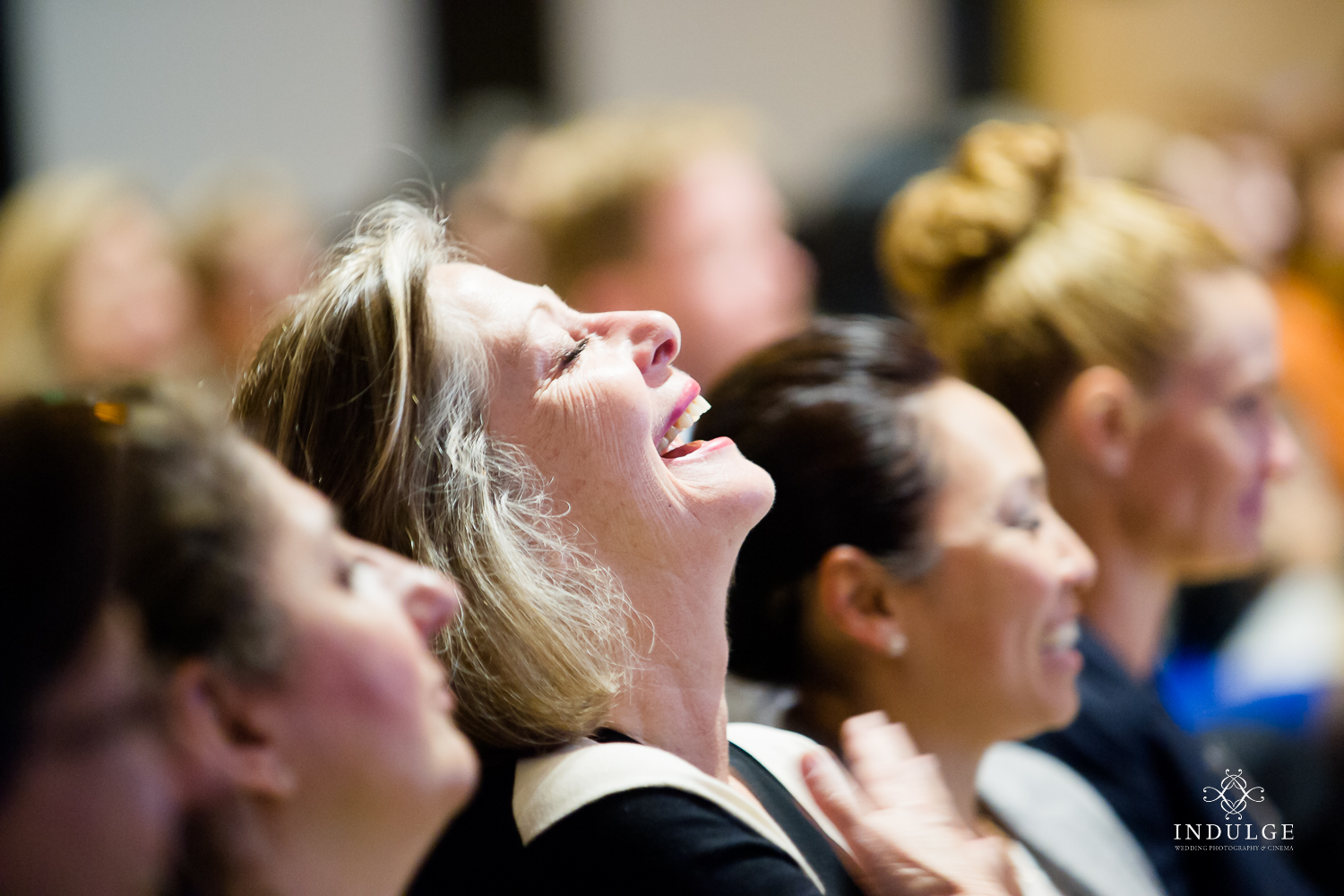 All of it was captured real-time by Thomas Hughes Films: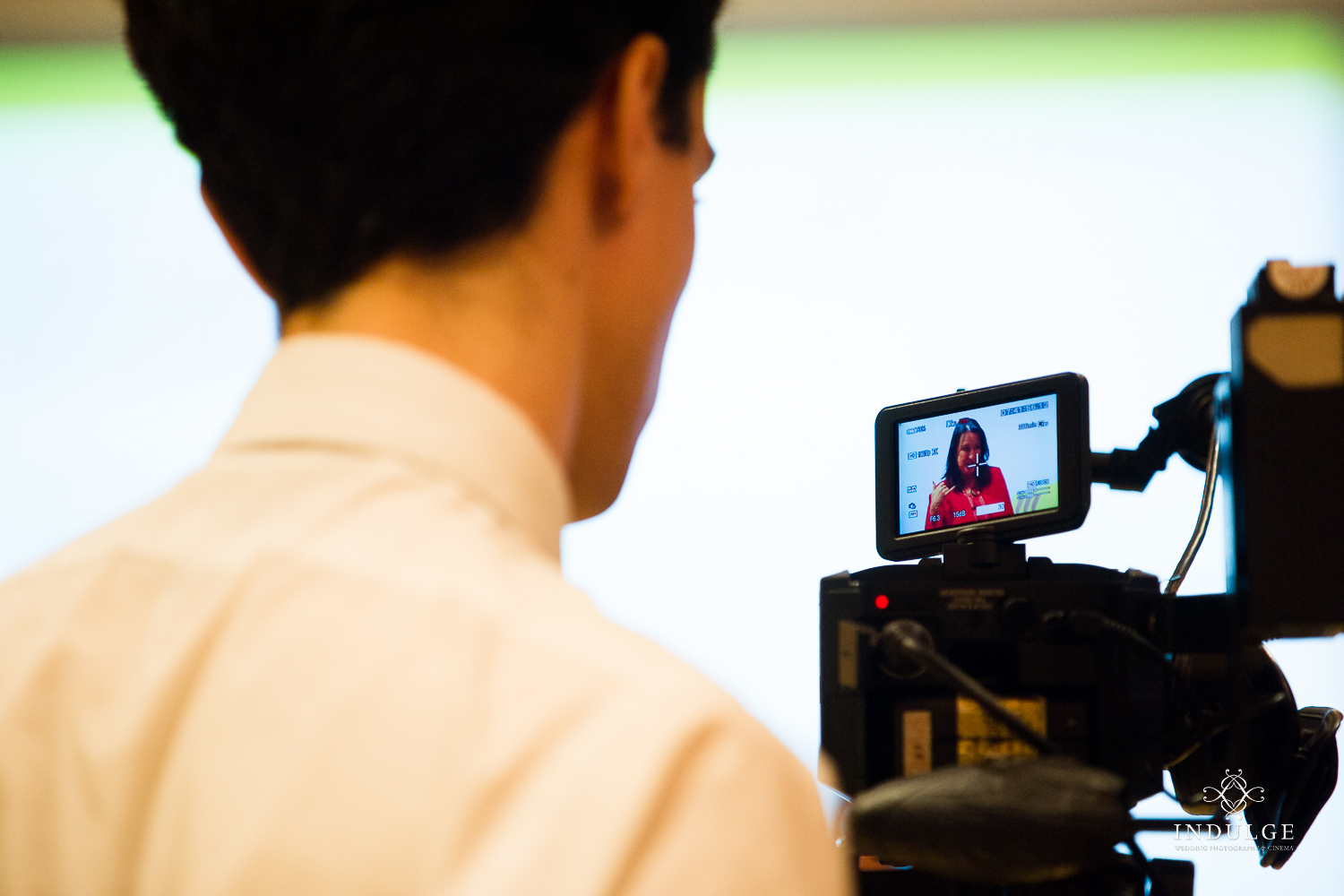 … and by Indulge Wedding Photography (whose beautiful photos you are admiring right now!)
Then it was time for a formal luncheon in the Embassy ballroom: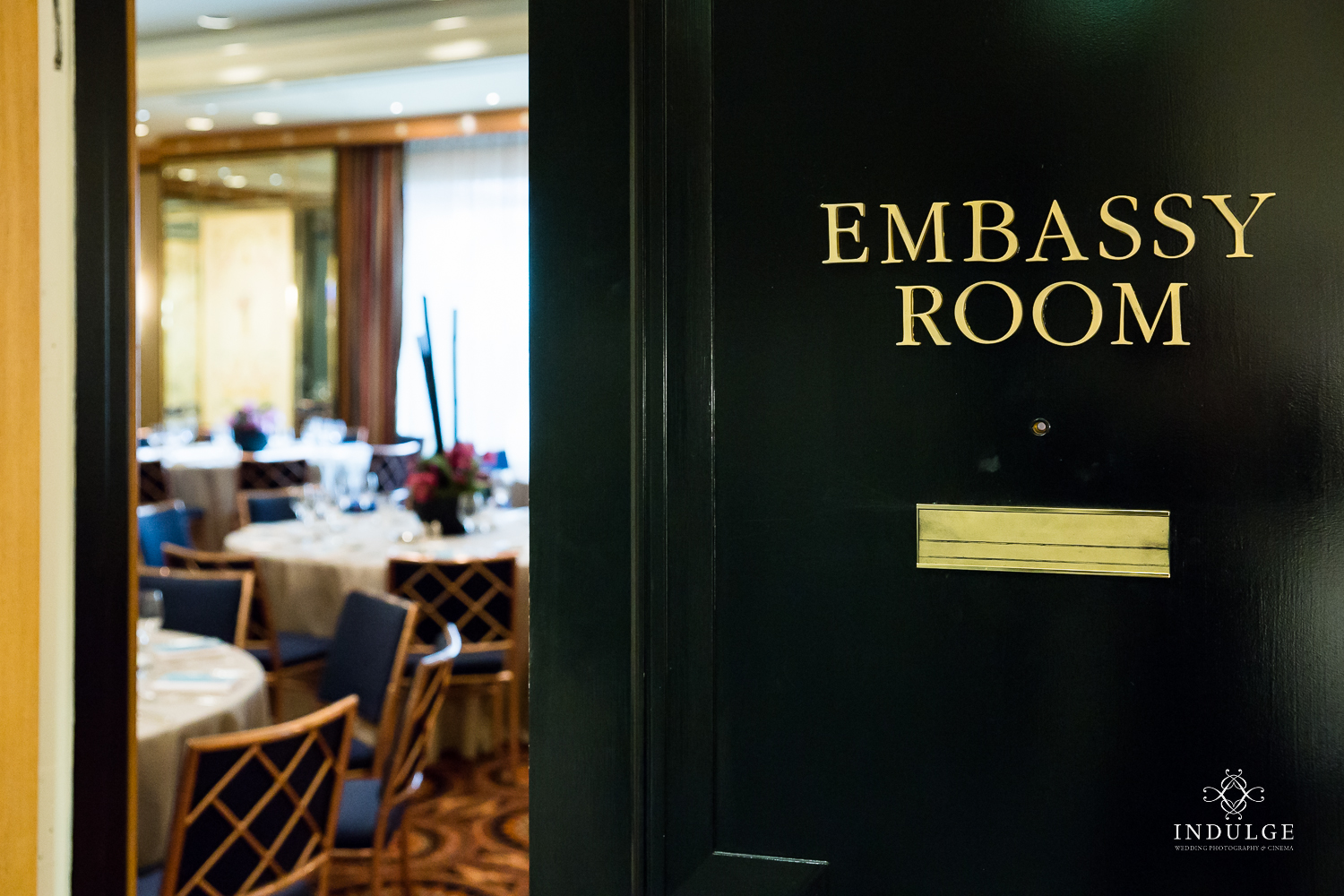 … set with elegant linens by Napa Valley Linens and dramatic floral arrangements by Mandy Scott Flowers: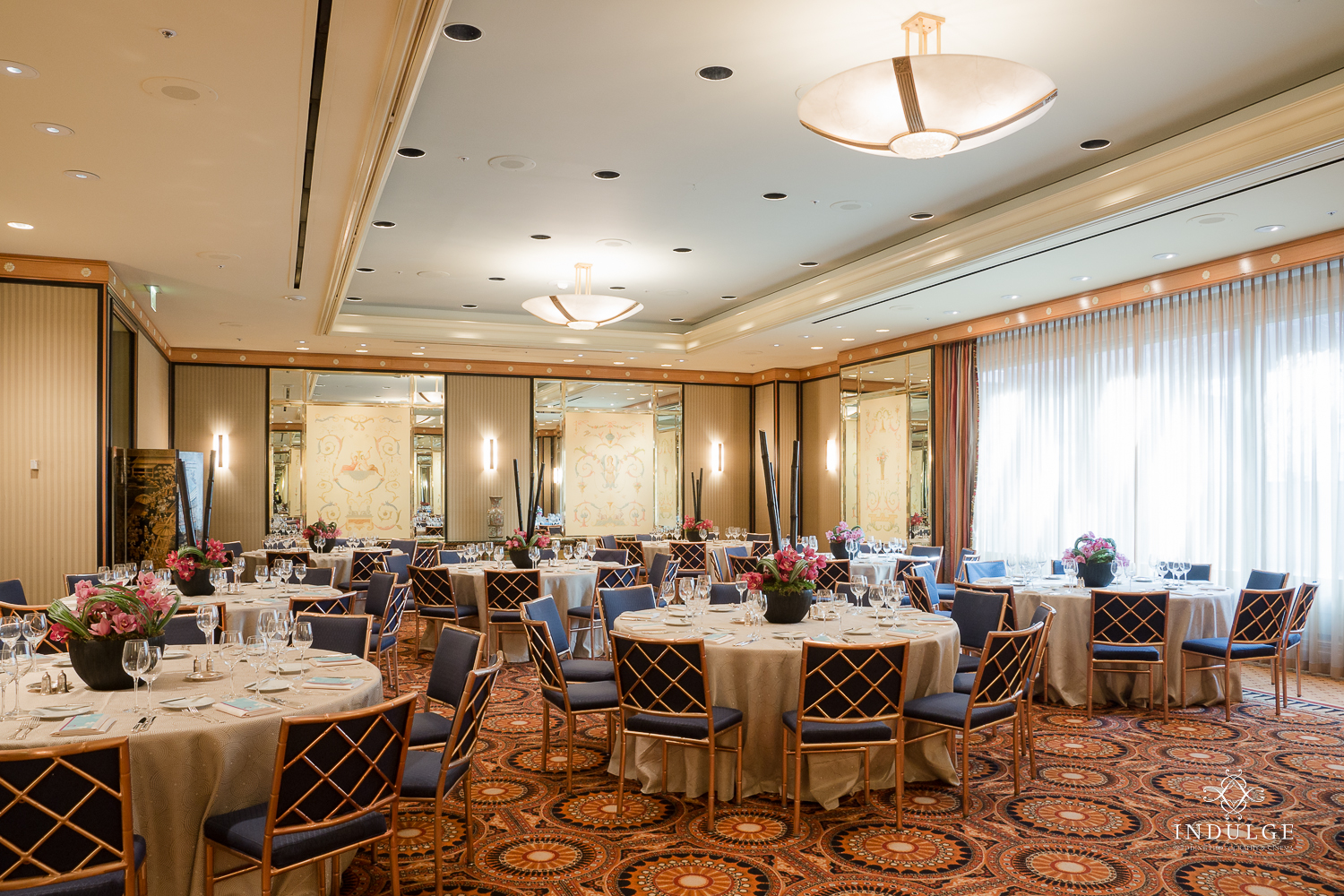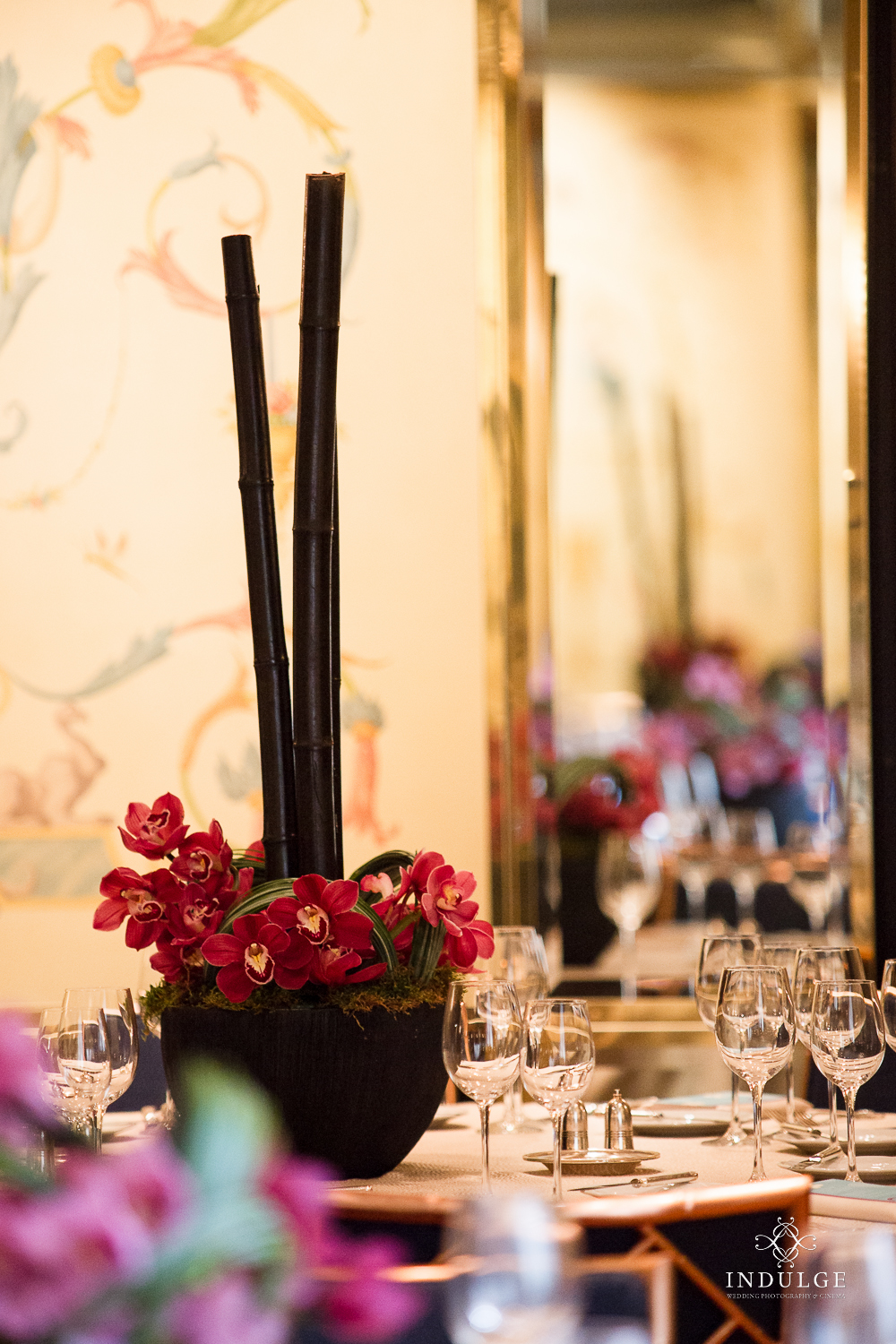 Place settings were adorned with menu cards by Gwenn Connolly Designs (who also created the chic program books) and chocolate favors by ChocoVogue.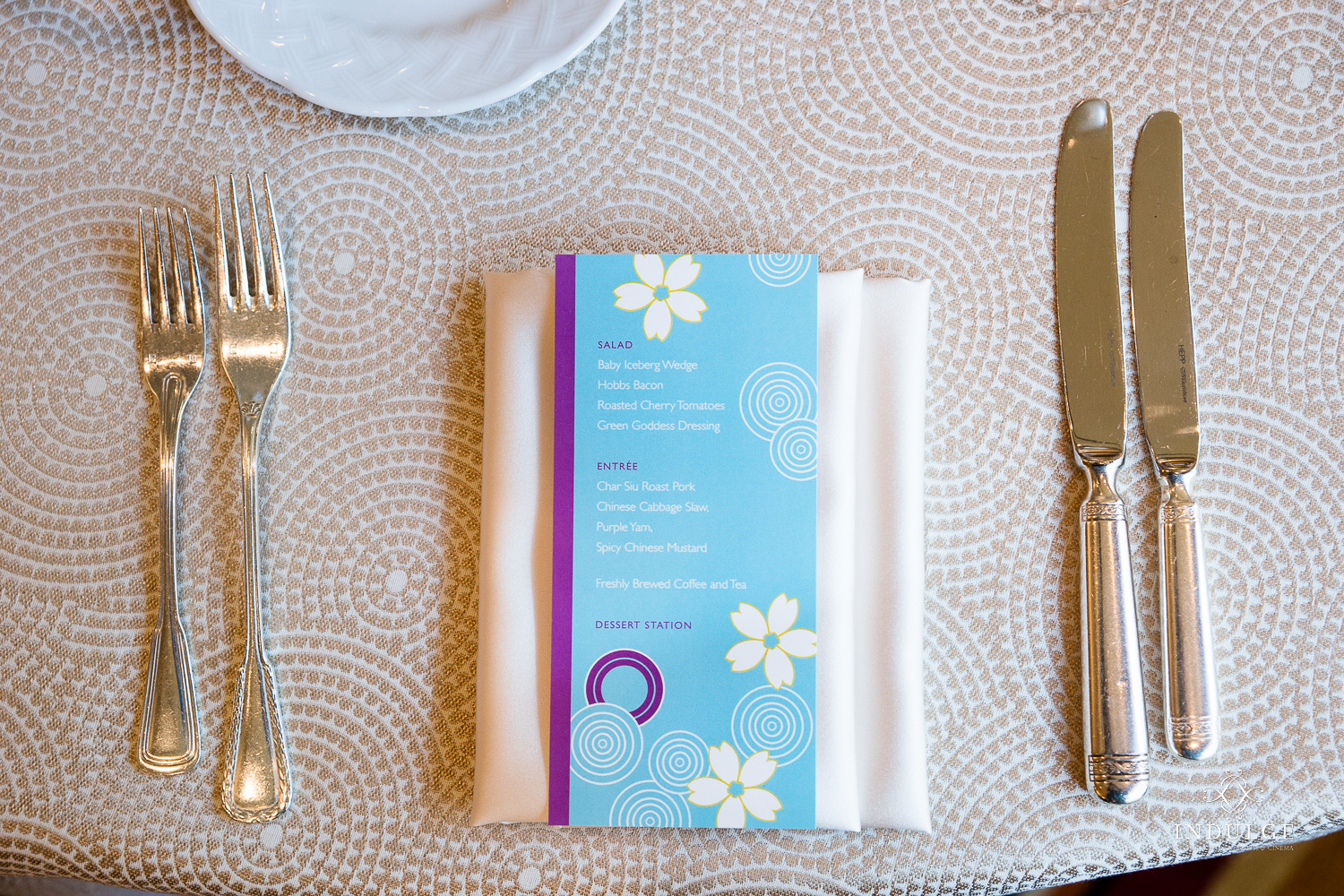 And the food was simply stellar…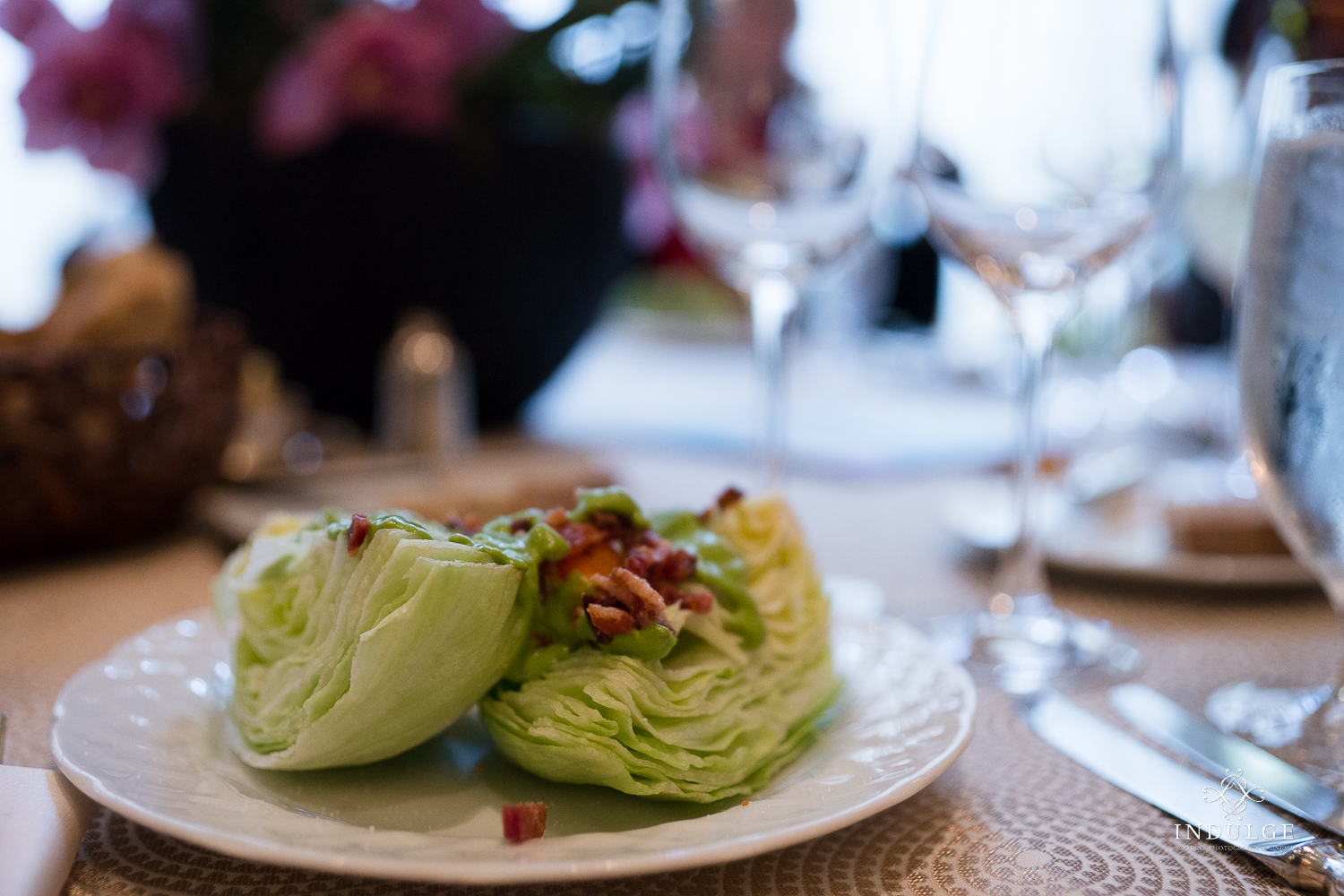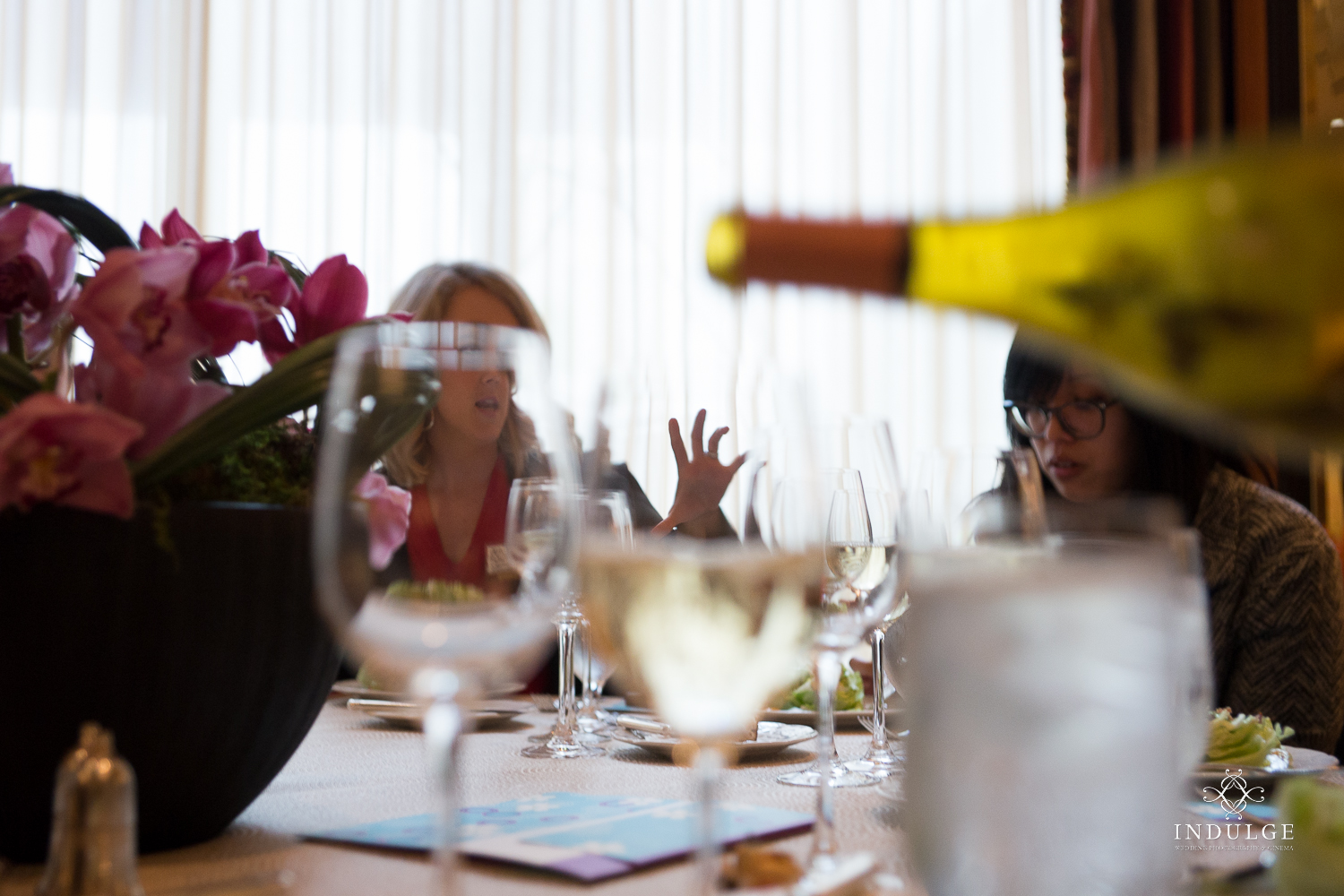 Cindy, our speaker, was my "Lady Luck" at the biggest raffle in WIPA history…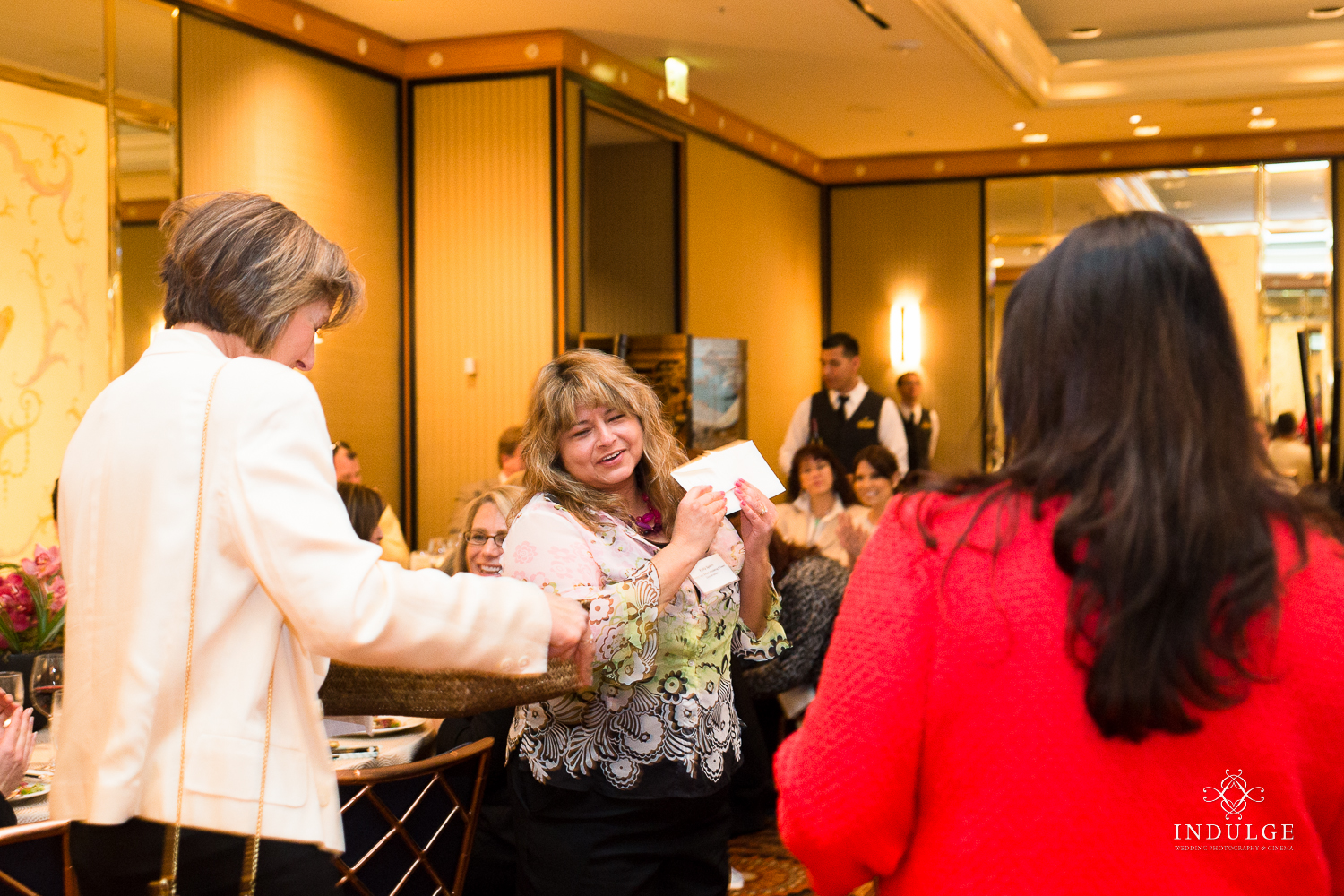 with prizes by Poppyhearts, Nikki Boyle Fitness, Mandy Scott Flowers, Sweet Lauren Cakes, and two hotel stays at the Claremont Resort in Berkeley and the Mandarin-Oriental, San Francisco. That made people smile!
We wrapped up the joyous occasion in the Library, outfitted with chic lounge furniture by Hartmann Studios…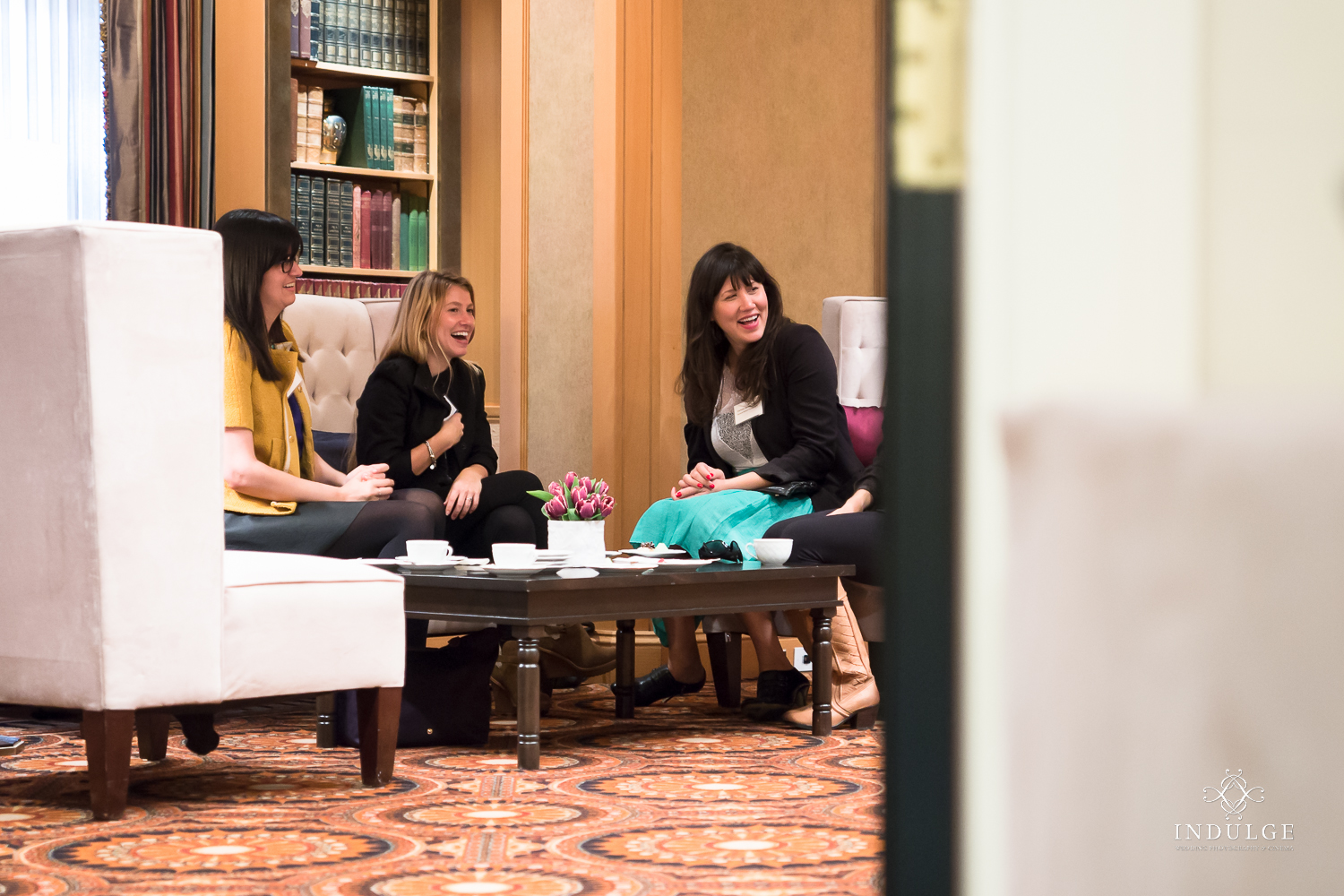 … over coffee and delicious European mini pastries by Patisserie Gerhard Michler: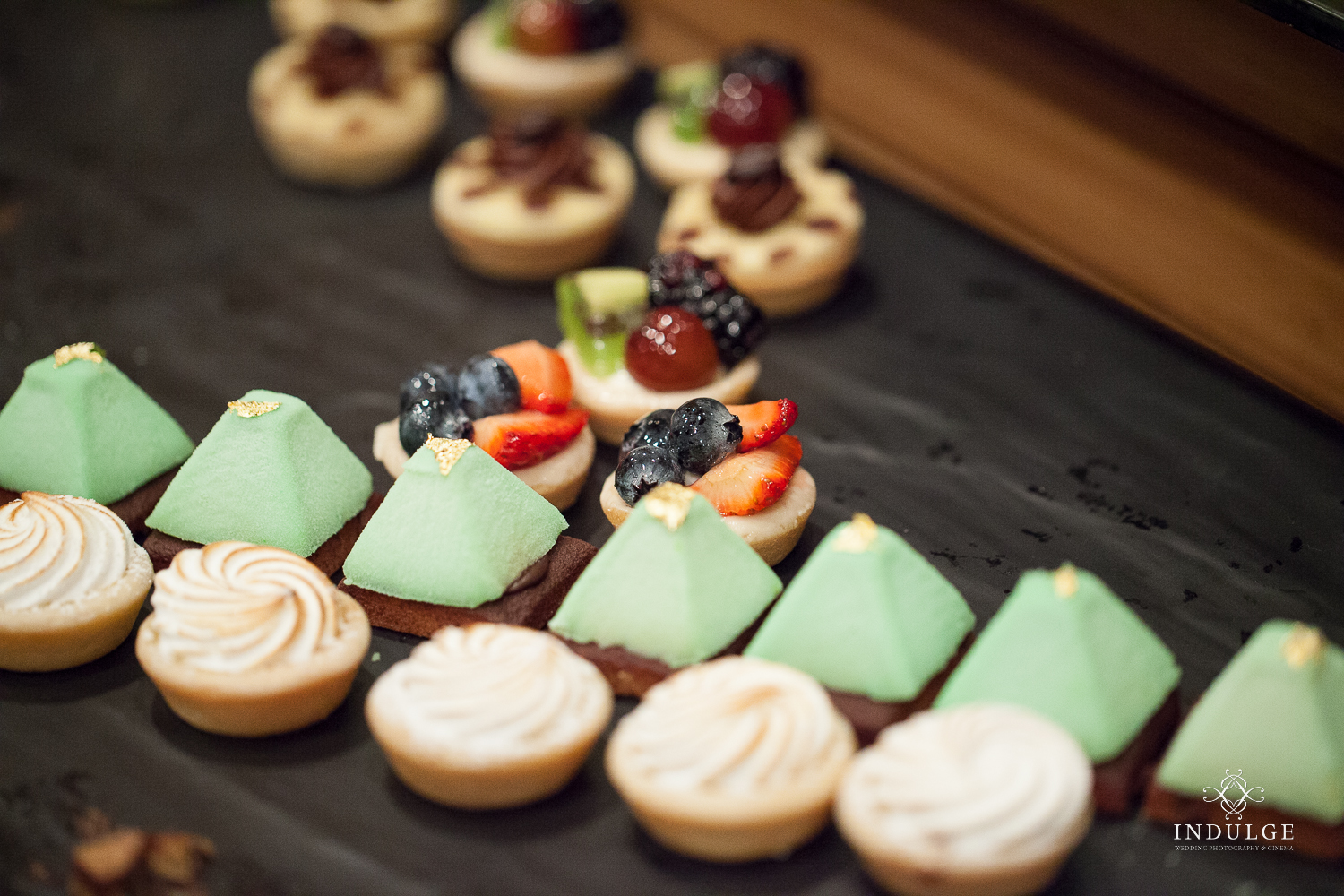 It was a wonderful event, thanks to all our charming guests and generous sponsors, and that made the hostess very happy!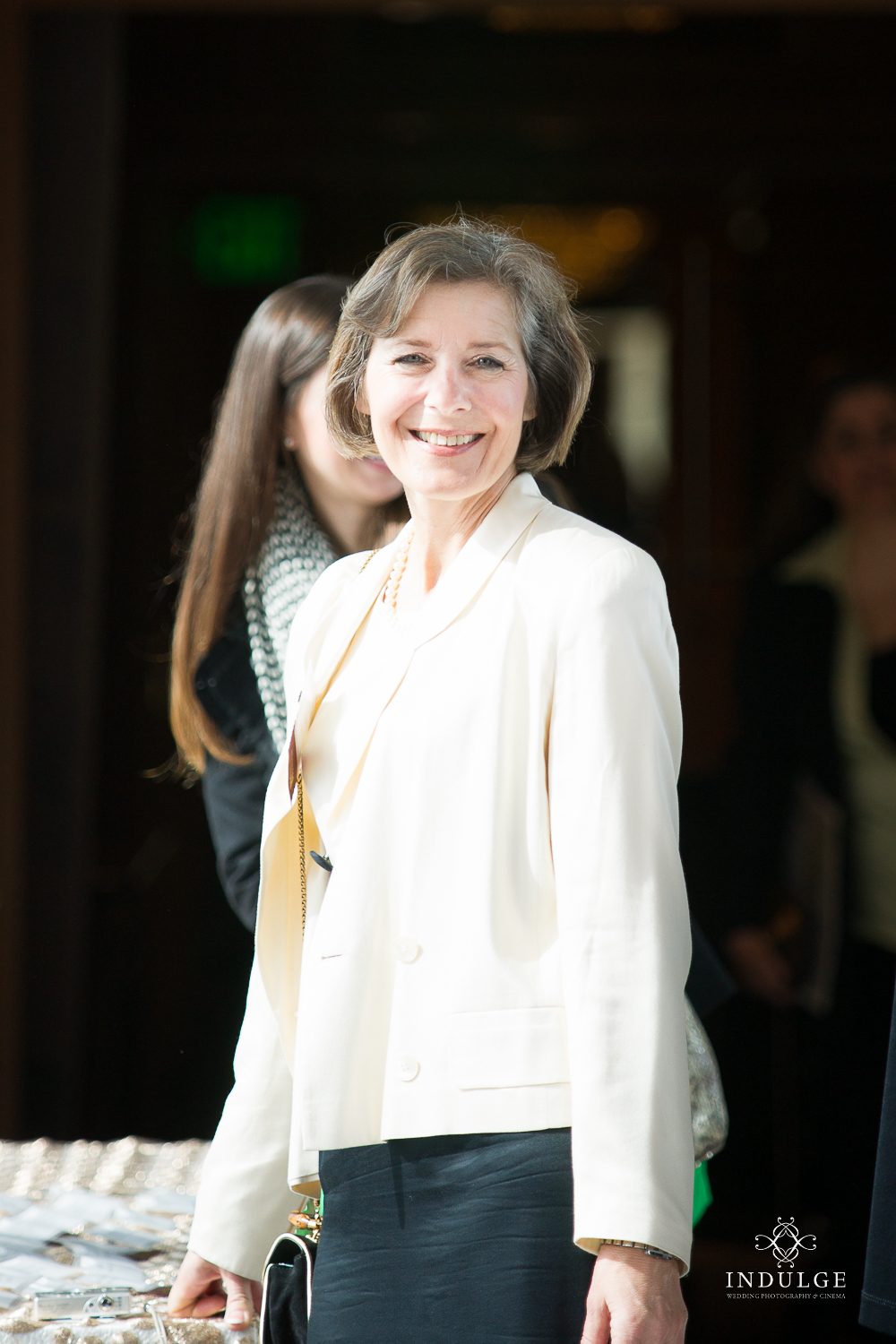 <! DL 06/02/12: Added html code for Pinterest Pin It button (appears at the end of each post) > <! DL 06/02/12: Added padding style modifier to the Pinterest html code to align the Pit It button on the page > <! DL 06/02/12: deactivated code by adding two ! in the a and img code lines >