Last Wednesday, my company, A Day Like No Other, had the honor of coordinating the Grand Reopening Party of a historic wedding venue in San Francisco, the Forest Hill Clubhouse. Built as a gathering place for the Forest Hill neighborhood by Bernard Maybeck (famous for his adaptations of the Arts and Crafts style, and famous for building the Palace of Fine Arts in San Francisco for the World Expo 1906), it had seen countless community parties, regular use for all sorts of gatherings, and, of course, countless couples tie the knot in its 94 year-long life – but all this had taken its toll, and much-needed repairs could no longer be postponed.
On April 1st, last year, the beloved venue closed its doors for an extensive overhaul and structural and seismic upgrades, overseen by an architect, you guessed it, specializing in Maybeck buildings. Renovations were done with the utmost respect to the stellar architectural pedigree, and the result – you'd hardly notice any change! Except, of course, for the new ADA-compatible bathrooms, new state-of-the-art catering kitchen, and new beautiful hardwood (dance) floor. Time to party, and time to show it all to the local wedding industry community! And that's exactly what happened  last Wednesday – even if the Weather Gods turned against us and delivered steady rain.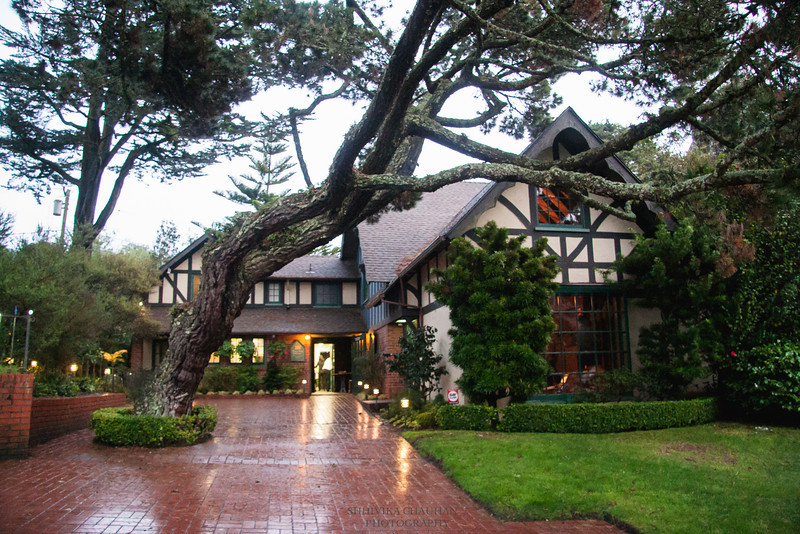 The San Francisco Bay Area Wedding Pro's community flocked to the warm and inviting historic Clubhouse, visible from afar thanks to the dramatic lighting installation by Monique Albert of Just De'Lights.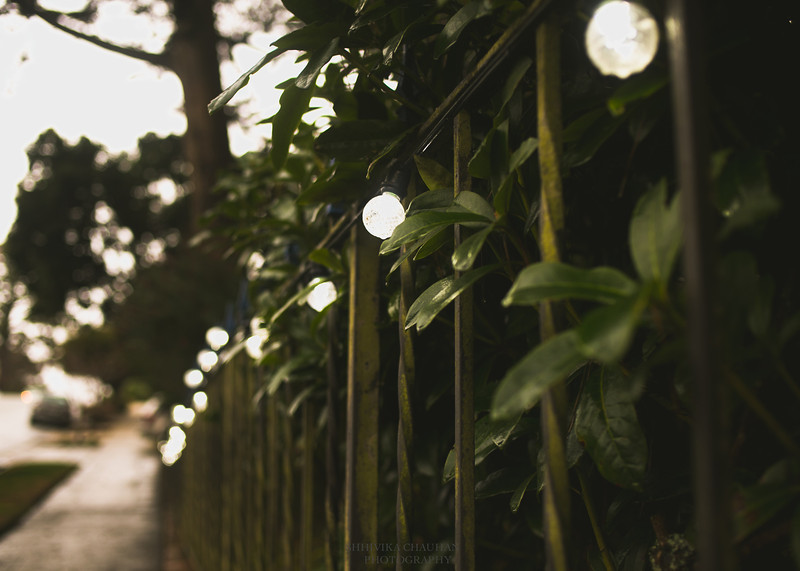 The mature trees towering above the wedding patio and courtyard were uplit, Italian market lights were strung along the perimeter, and inside a warm glow from amber uplights provided an oh-so-inviting atmosphere on this rainy day (plus, of course, pin spots, highlighting the decor to its best effect). The impressive, oversize fireplace provided extra warmth – and suddenly the rain didn't feel so bad any more!
More delights were awaiting the guests: beautiful, yummy finger food by Brian Morriss' Cheat-a-Little Catering …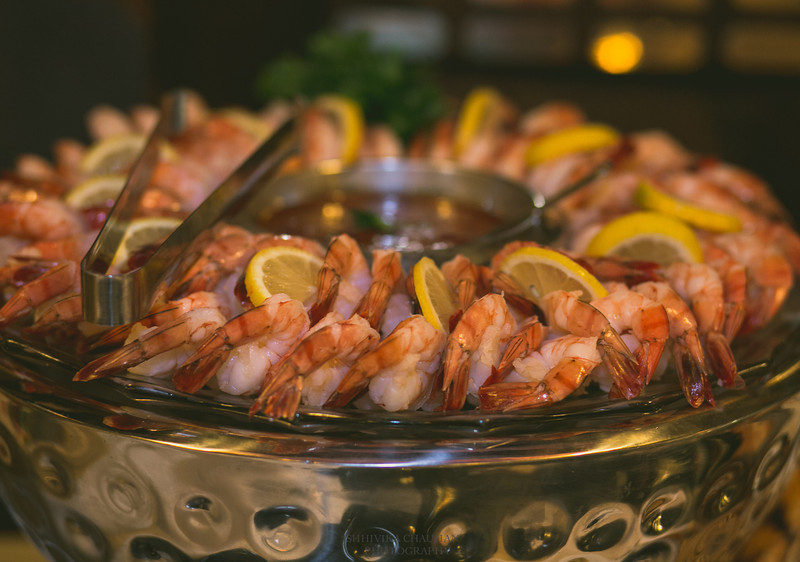 and by Kelser Colino's 1542 Innovative Catering…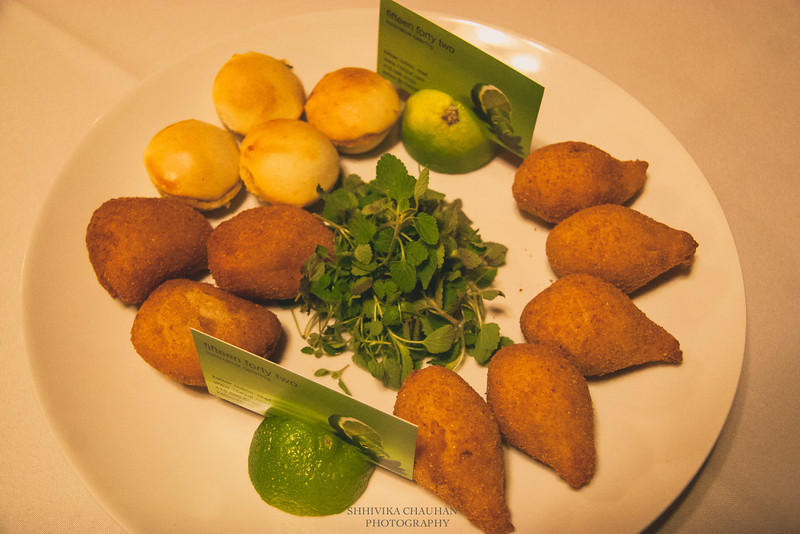 … kept coming out of the brand-new kitchen (and, believe me, guests kept digging in!); accompanied by a good selection of wines…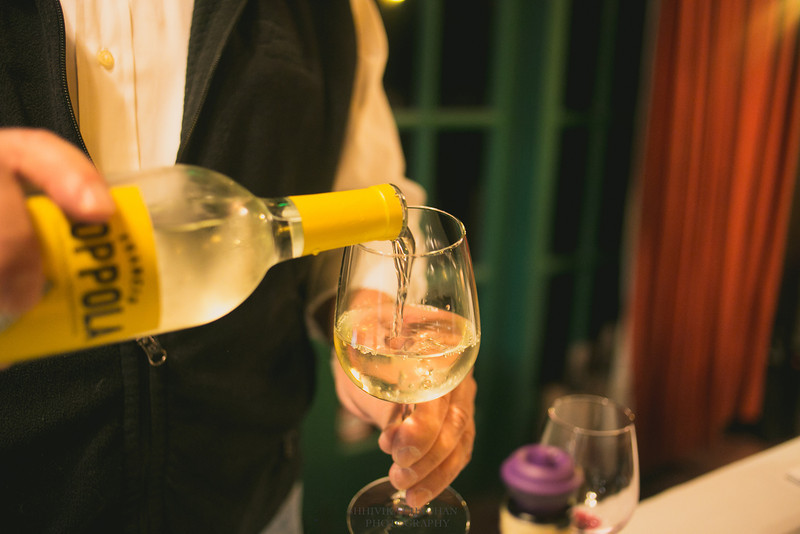 AND – a wine tasting experience by Cindy Turano's and Nisa Andersson's company, Wine Affair, who bring wine education to any party or gathering. And that was in high demand!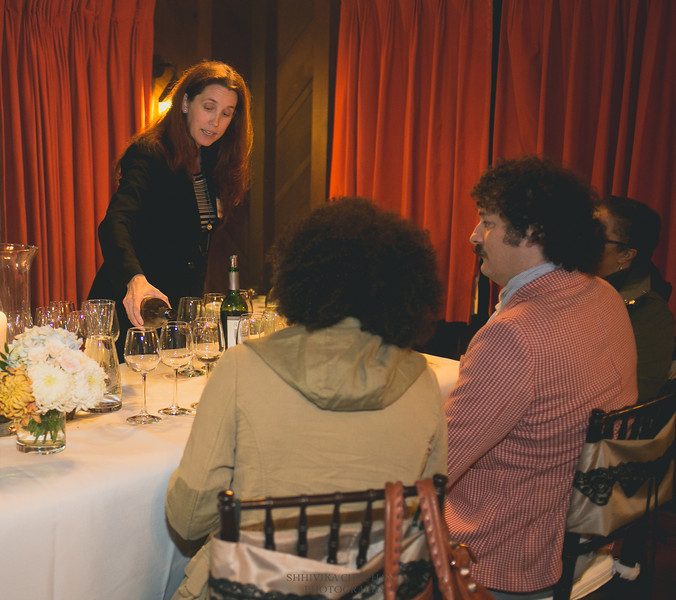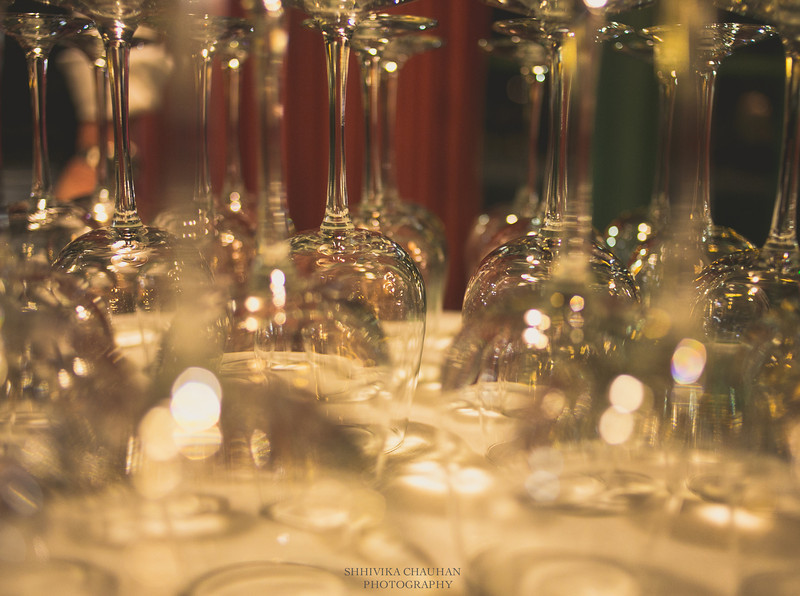 To round out the culinary experience, Daniel Cho had brought a spread of heavenly desserts from Cako, a company founded by 5star pastry chefs with the intent "to bring smiles on people's faces!" And that's exactly what happened. Daniel's huge trays of goodies were emptied in no time… success!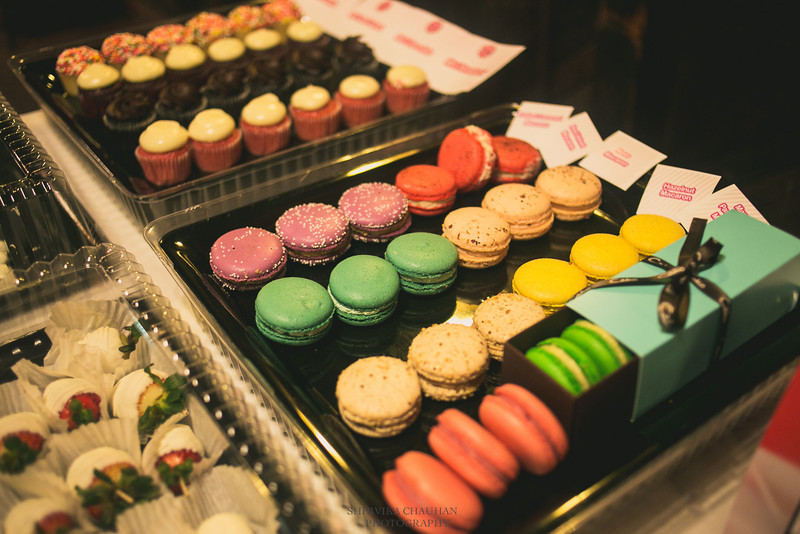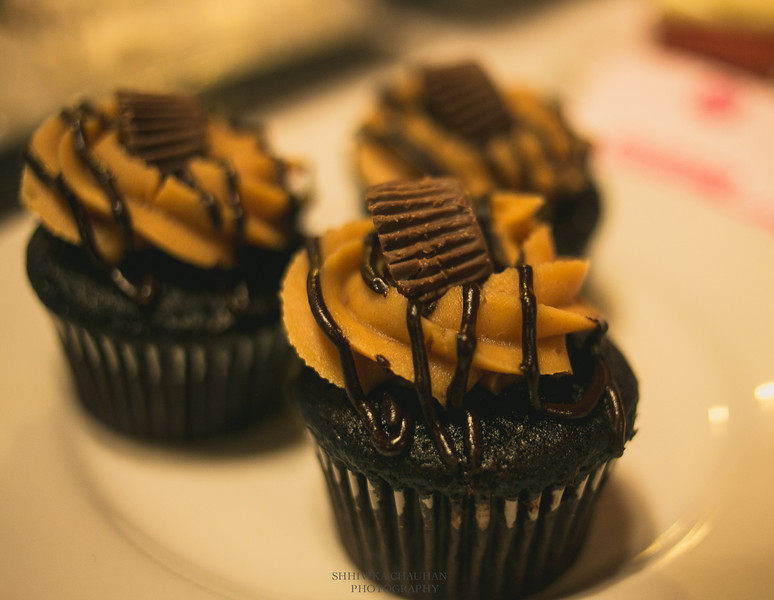 Our rental items had been generously sponsored by Melanie Leinweber of Hartmann Studios, and so guests could celebrate in style and upscale decor – with the exquisite specialty linens picking up the historic building's colors in shimmery hues of teal and copper, perfectly complemented by the romantic floral arrangements of Angel Blackshere of Angel's Petals.
Kalena Brose of Kalena Brose Events …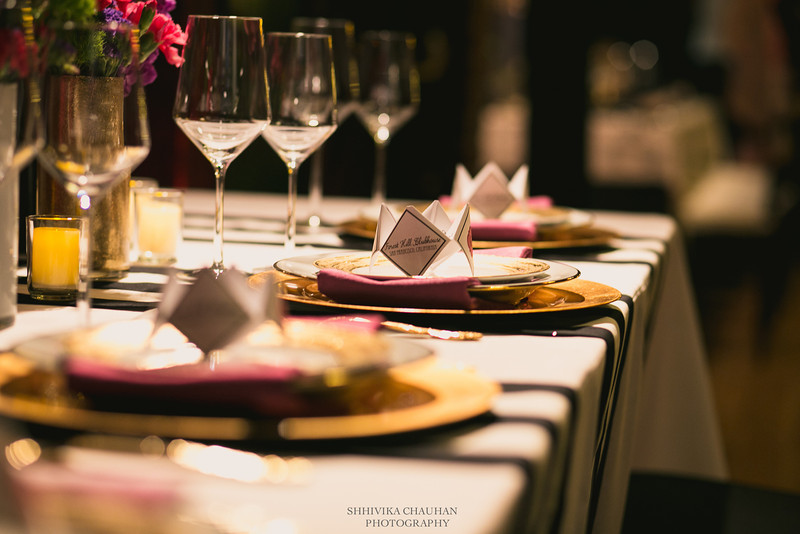 … and A Day Like No Other together with florals from Janelle Jacky's Green Petal Design …
… showed table designs – one streamlined and modern, the other historic and Parisian… so guests had a lot of "eye candy" too, to feast on.
And what's a party without music? We had music! The Abbott Brothers, a band specializing in Classic Americana and Bluegrass, accompanied the swinging party with their tunes – which blended perfectly with the nostalgic surroundings.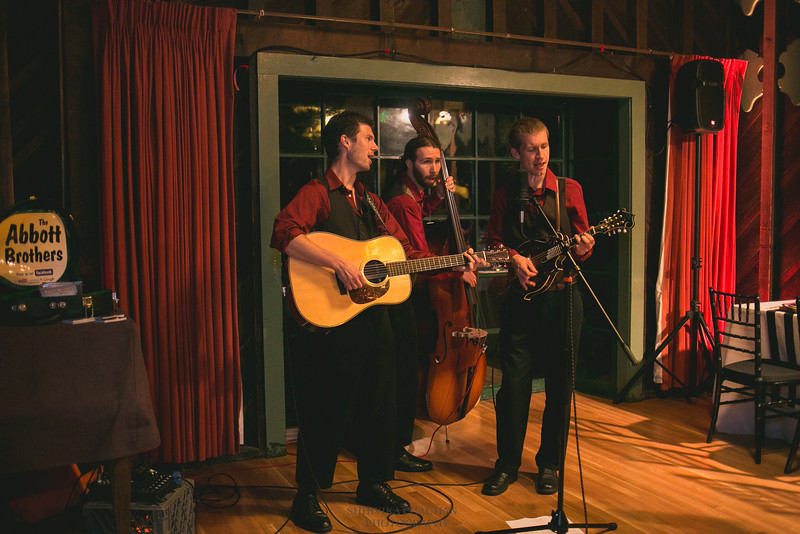 And so that nobody would forget the Clubhouse as a venue for this and all coming wedding seasons, graphic designer John Feeney had created a flyer with all the necessary information – and in order to make the magic of this wonderful evening  last a little longer, photographer Shhivika Chauhan captured it all with her camera.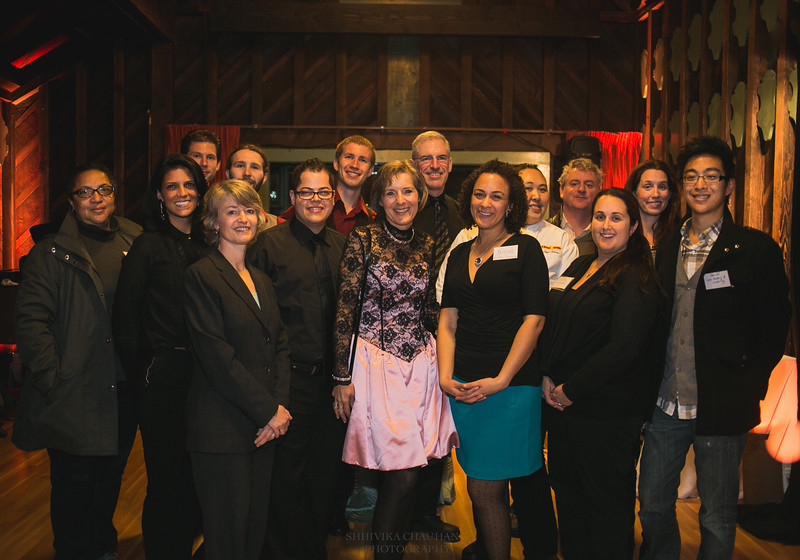 Thank you to all who helped to make it happen, thank you to all who attended, and thank you to all who'll spread the word that the historic Forest Hill Clubhouse is open again for intimate, romantic, elegant wedding celebrations!