For a very elegant, Tiffany-themed wedding, I designed invitations to set the tone and the expectation for the guests: crystal-embellished ivory silk folders held custom-designed invitations. The folders were ordered directly from the manufacturer in Thailand.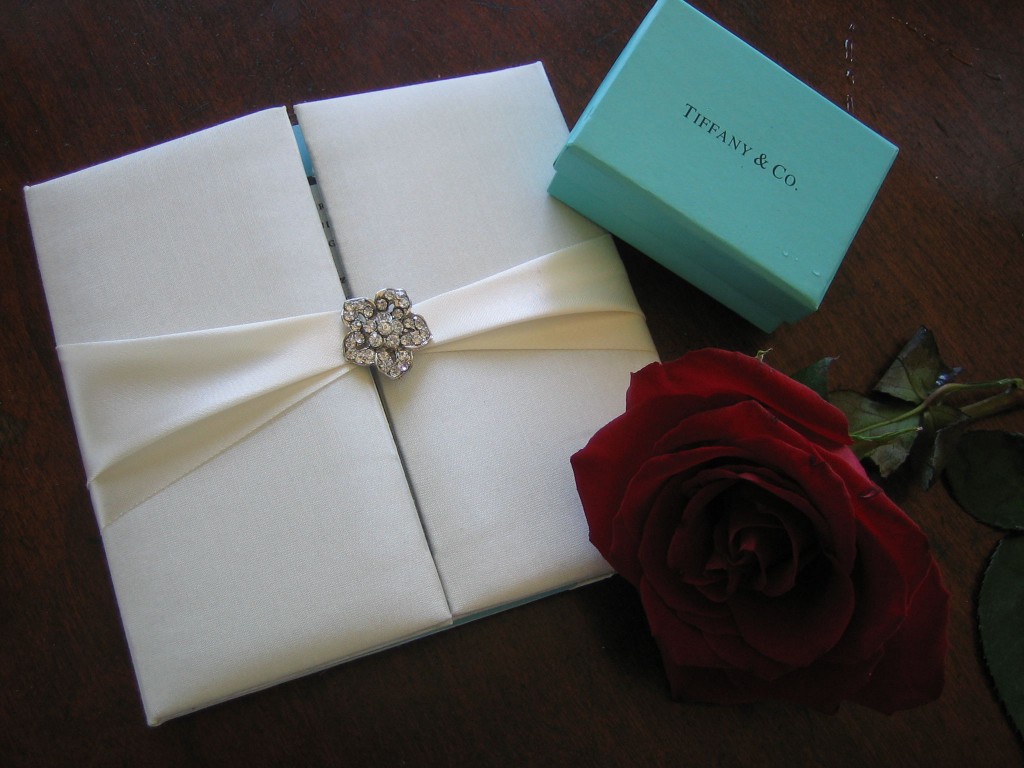 The invitations themselves consisted of layered cards (pearlized ivory cardstock layered on matte chocolate and a wider rim of tiffany blue in a discreet sheen) custom designed for the square folders: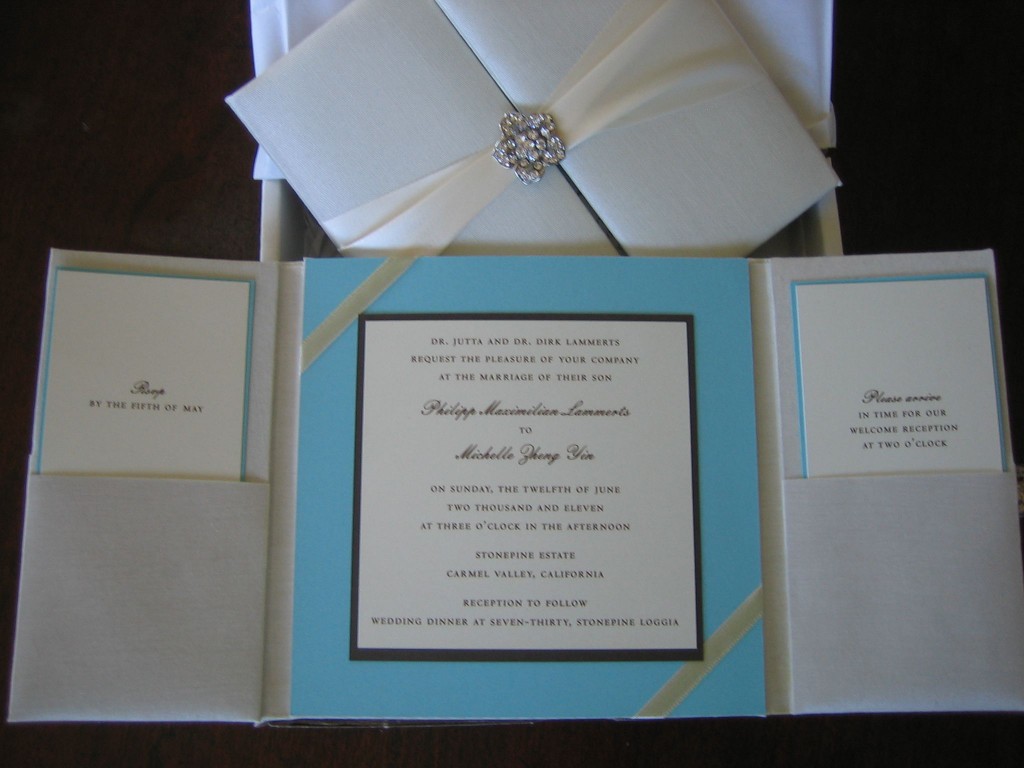 The side inserts in the folder flaps were used as RSVP cards and directions cards. Invitations were wrapped in ivory tissue paper and mailed in white square boxes embellished with custom tiffany-blue address labels matching those used on the – equally custom-made – favors.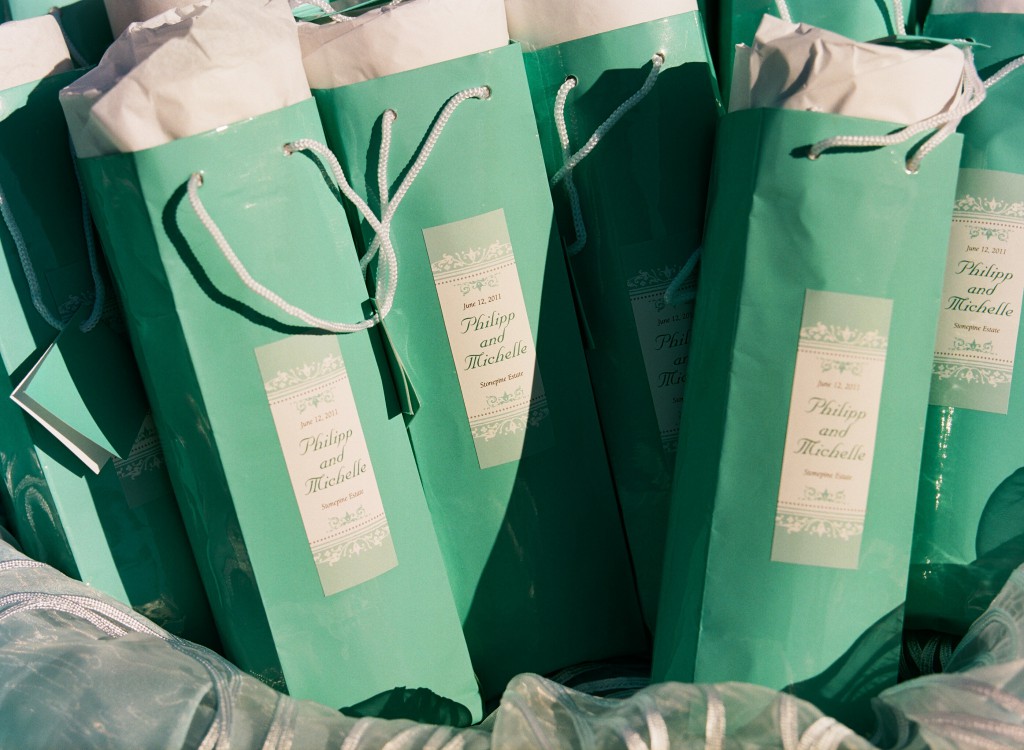 For favors, the couple chose home-made organic limoncello in corked and wax-sealed artisan glass bottles, packed "luggage proof" in tissue paper and cardboard tubes and presented in tiffany-blue handlebags with custom labels.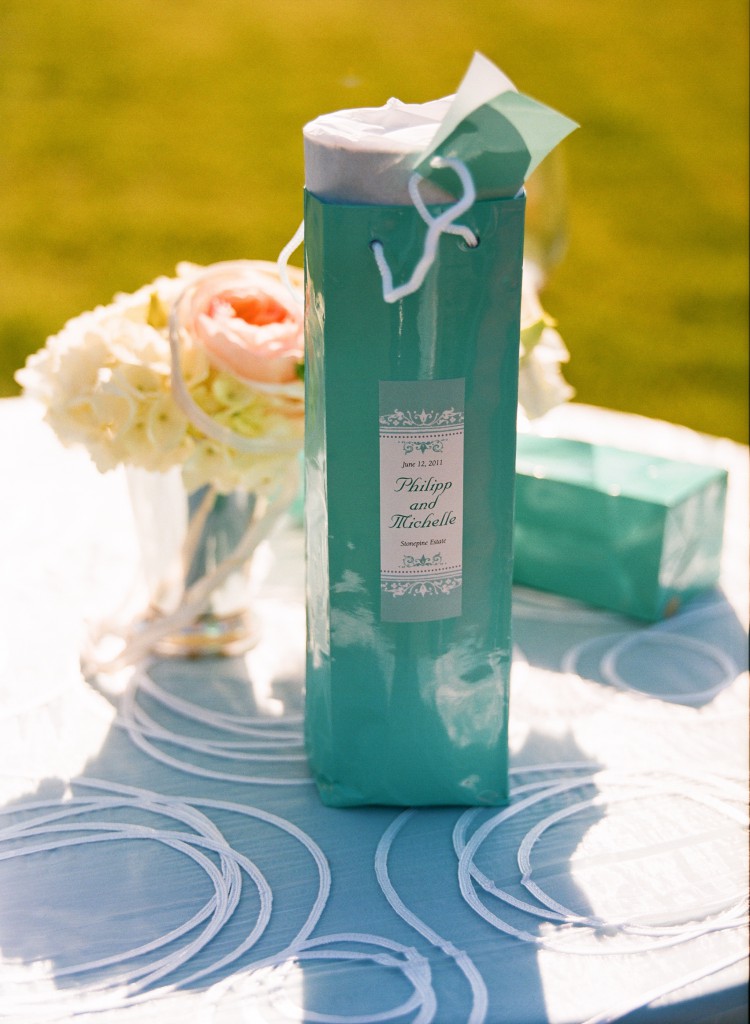 An elegant presentation in keeping with the overall theme and elegance of the celebration – and a hit with the guests!
.


……………………………………………………………………………………………………………………………………………………

<! DL 06/02/12: Added html code for Pinterest Pin It button (appears at the end of each post) > <! DL 06/02/12: Added padding style modifier to the Pinterest html code to align the Pit It button on the page > <! DL 06/02/12: deactivated code by adding two ! in the a and img code lines >