Not to forget the fun and the networking, of course! As the Regional Director of Programs for WIPA, I had – again! – the pleasure to put together a great start into the year, our annual kickoff meeting. This year, the meeting was hosted by Tank18,  an urban winery in San Francisco (yes, that does exist!), whose motto is "Food, Wine and Fun!"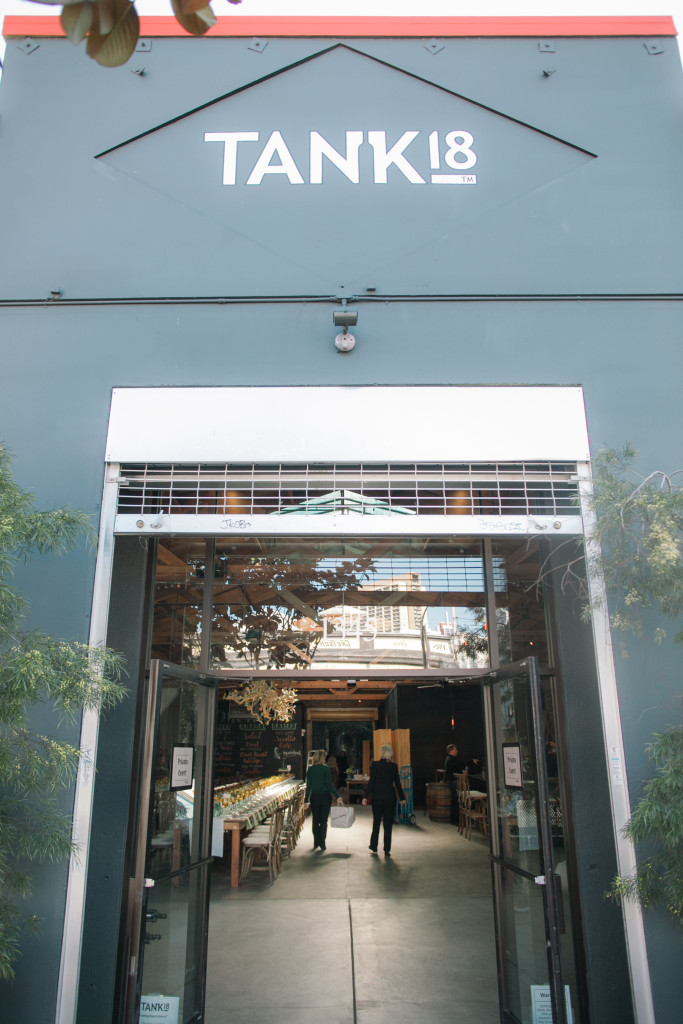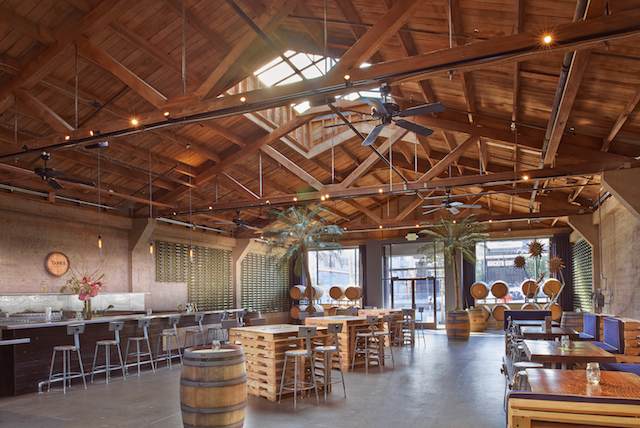 That about sums it up – except that WIPA is all about education, and so we have a speaker at every meeting. This time was no exception – except: we had none less than the famous Sasha Souza!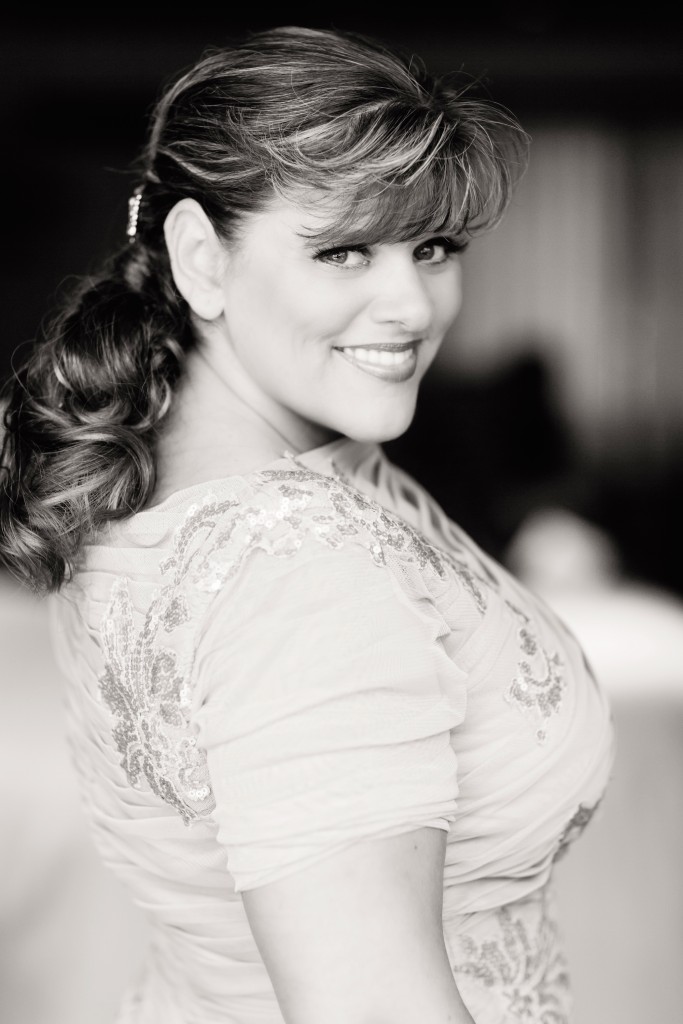 Event planner to the "rich and famous," frequent speaker and book author (she signed her new book for us!)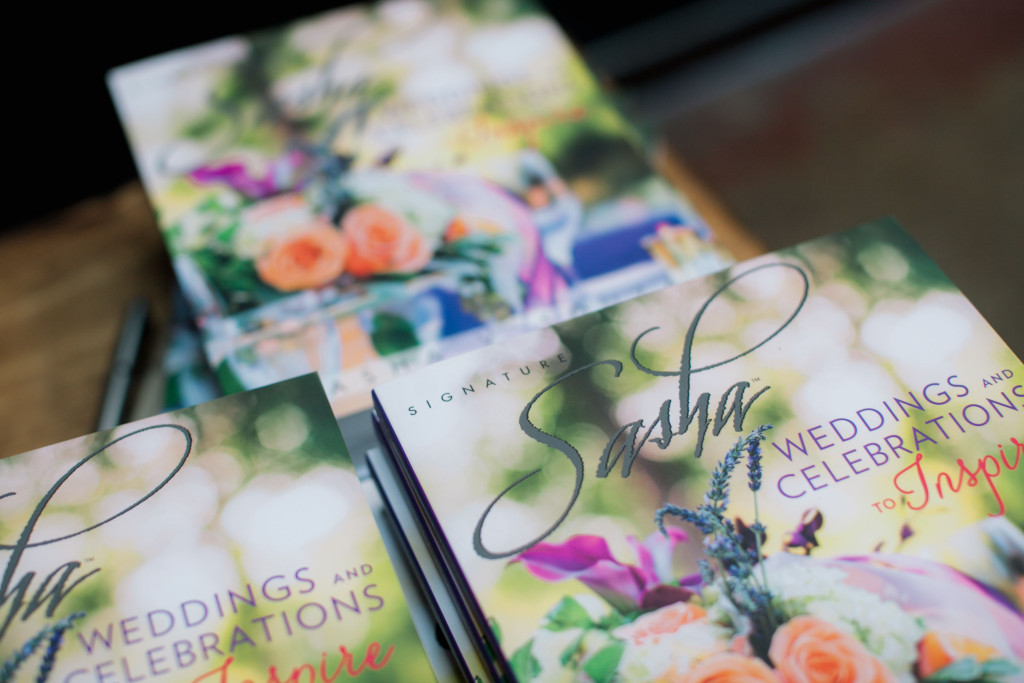 … Sasha shared some of her insider tips with us: "Vision (the bride's and groom's) to Reality" (here  is where the event planner comes in!). Sasha is so knowledgable as a planner and at the same time so engaging as a speaker! We all took away valuable insights – how to read between the lines, how to find the right color for those who actually don't have a favorite color (or so they say…) and generally to express the couple's wishes in their wedding celebration more elaborately and distinctly than they knew them themselves. Which is an art form in its own right…
Well, in our case the "vision" was triggered by the unique venue we were invited to: a huge space with exposed beams, raw concrete floors and walls exuding "industrial charm," and wine bottles lining the walls.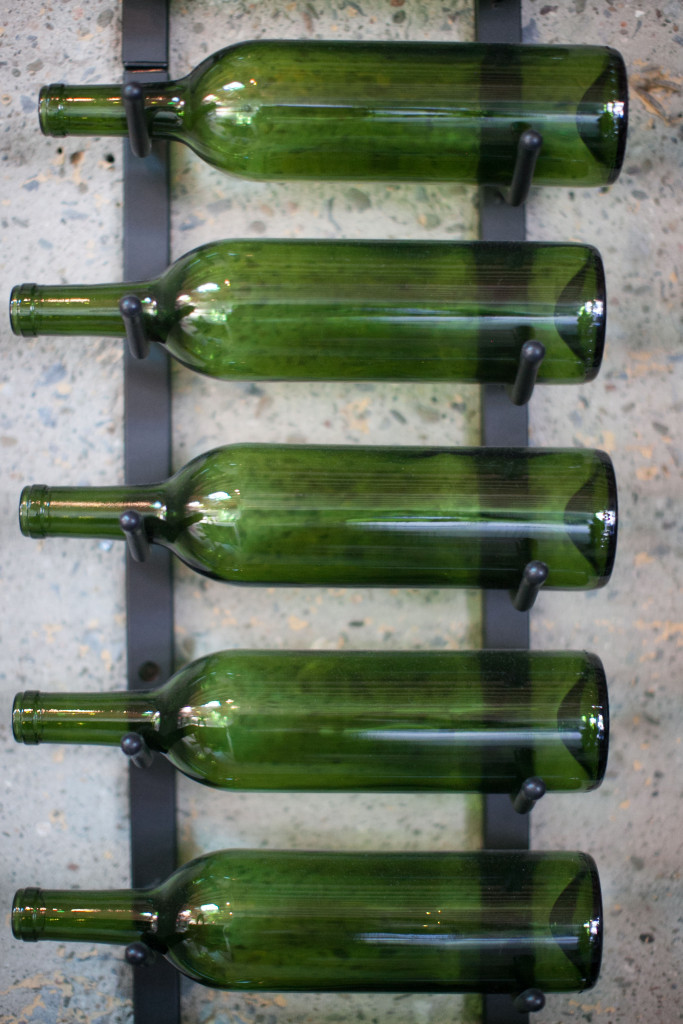 My first idea was – we need a huge, striking floral arrangement hanging from the rafters! The highly creative team at Mandy Scott Events made that a stunning reality …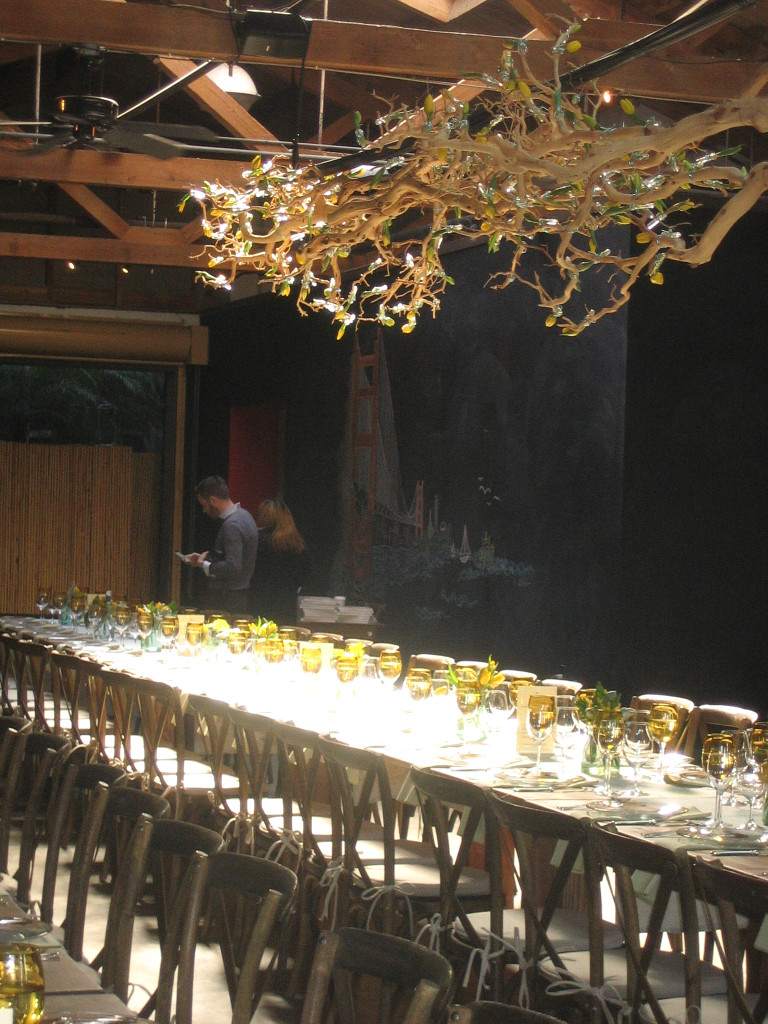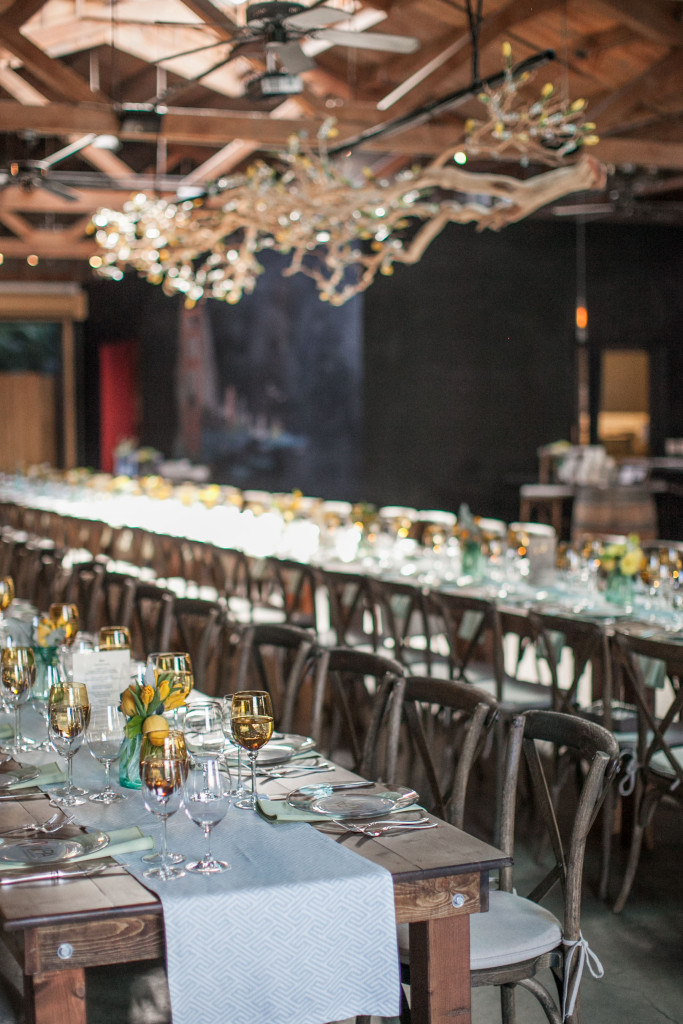 … with a 20-foot arrangement of manzanita branches adorned with countless yellow tulips. These found their match in rows of small, matching but not identical, centerpieces lining the axis of the dining tables …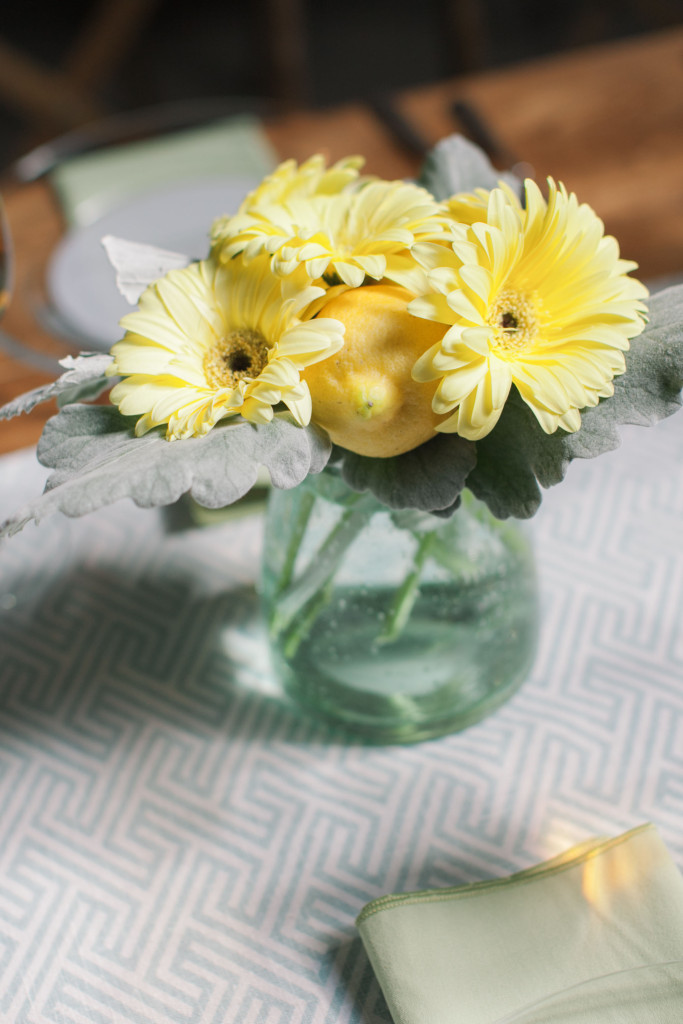 … and occasional arrangements throughout the event space: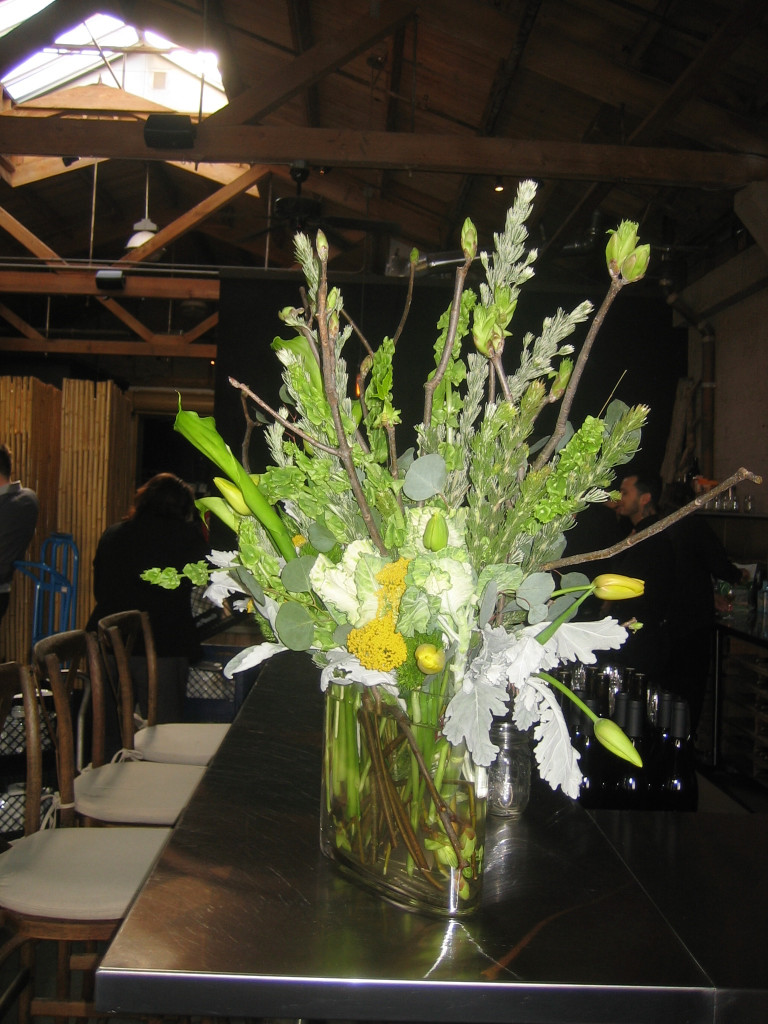 We certainly brought the "vision" of "Spring in the City" to life here!
But an urban winery still has its roots in viniculture, which evoked in me "visions" of harvest tables and simple wooden chairs… Stuart Rental Company made that a reality …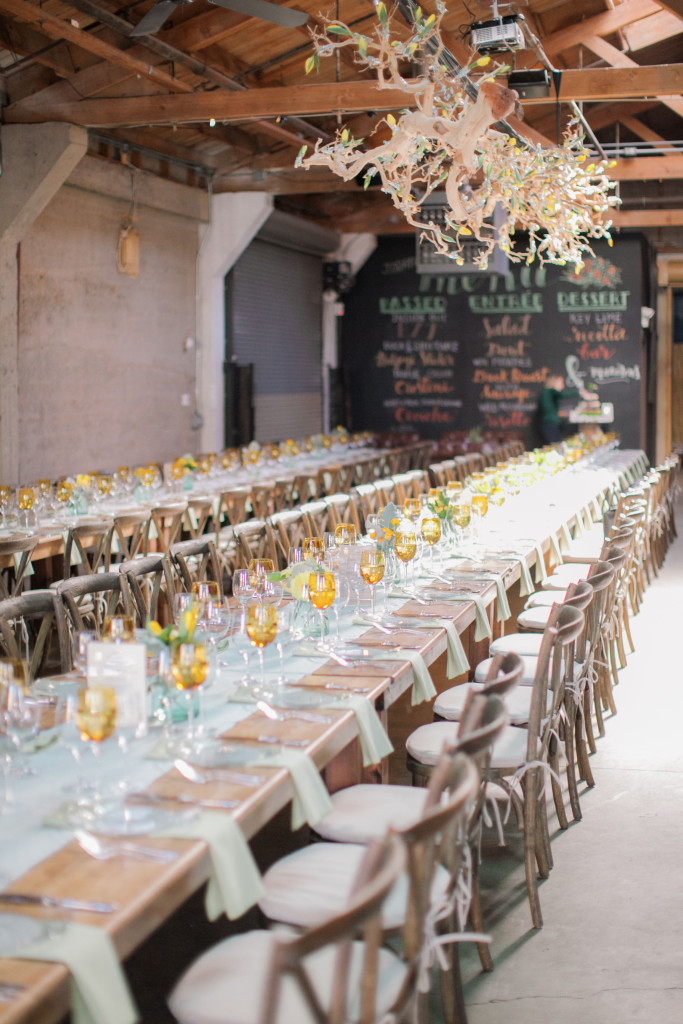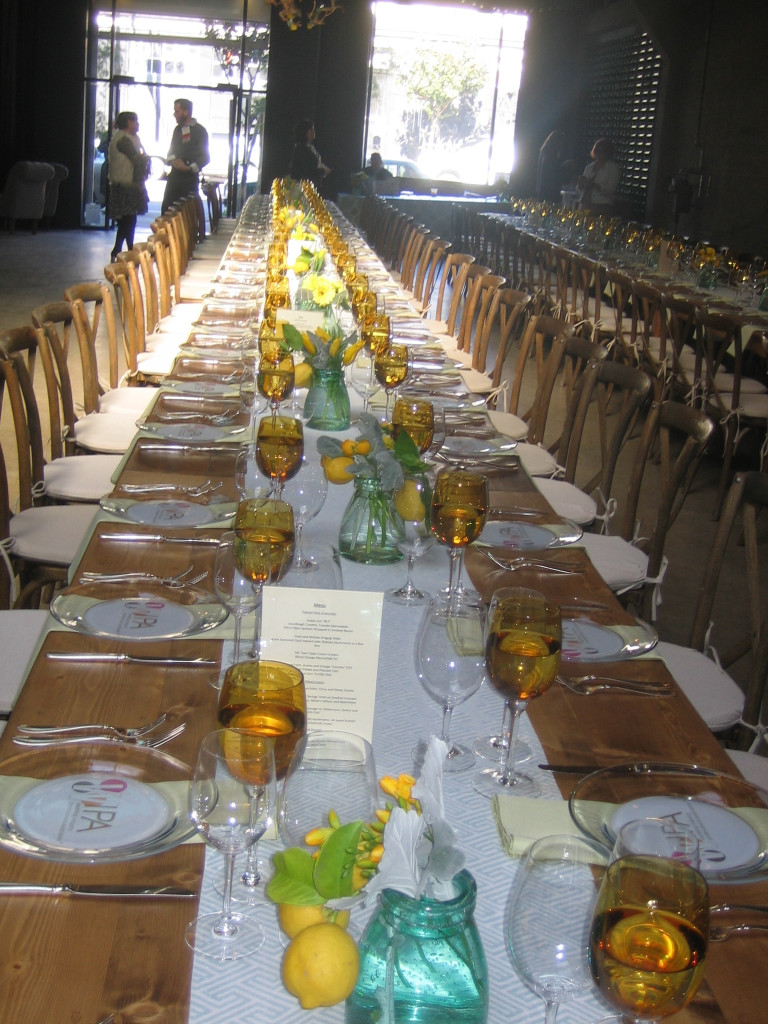 … with rows and rows of wooden tables and chairs, china, silver flatware, Riedel stemware and amber water goblets – it all fit perfectly! To make it look even fresher, we provided a subtle aqua accent with  runners and coordinated linens and napkins from Napa Valley Linens.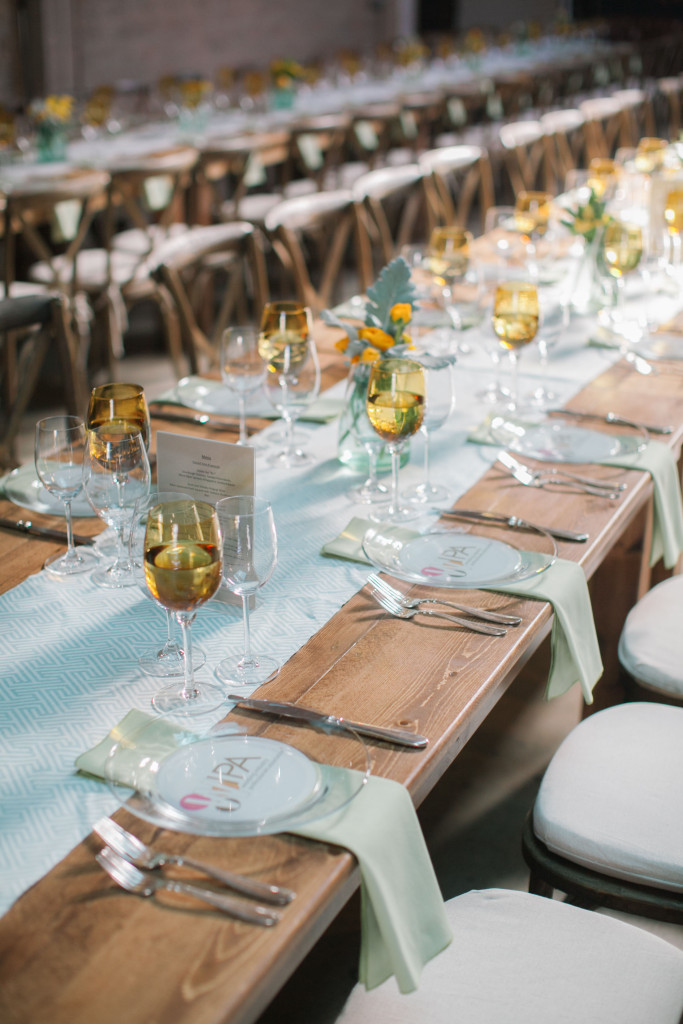 You might be wondering where these patterned plates came from? Where to Start Wedding and Event Management sponsored them (it works with clings from underneath!) – a really nice touch for our kick-off meeting!
More visions… Cocktail Hour in such an industrial-cool looking space? That needs some "shabby-chic" accents – which came, courtesy of Designer8 Furniture Rentals, in the shape of vintage sofas…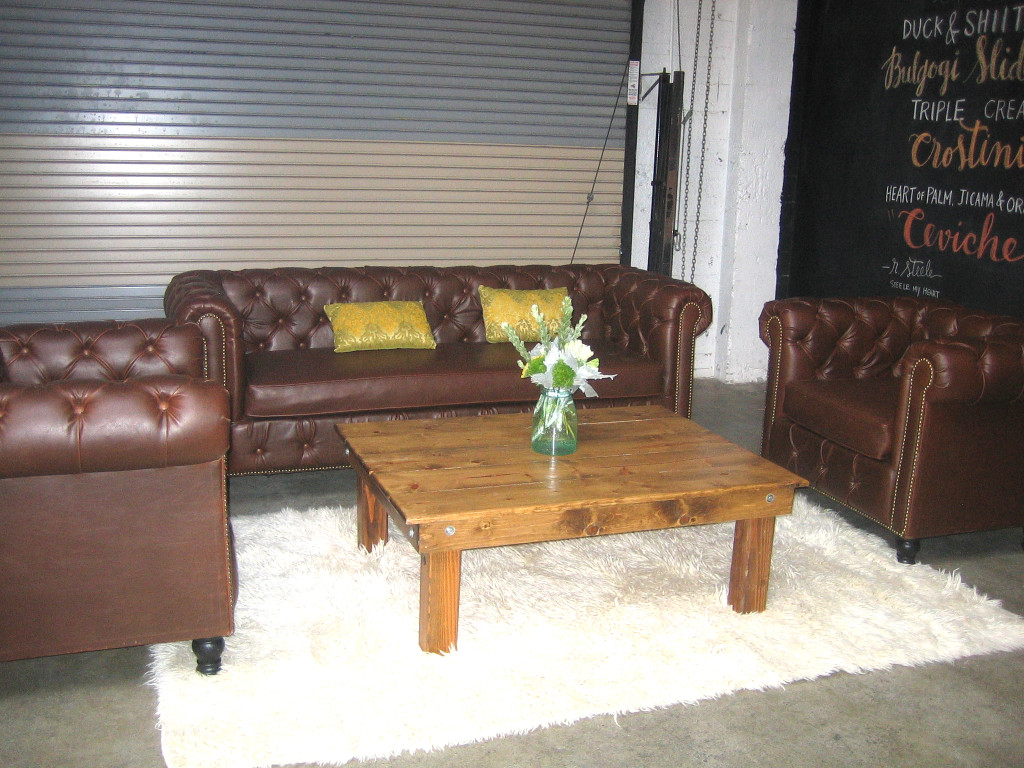 Guests got to enjoy their delicious hors d'oeuvres (by Global Gourmet Catering) here (fantastically juicy little bites – no one could stop noshing!) together with cocktails from the bar: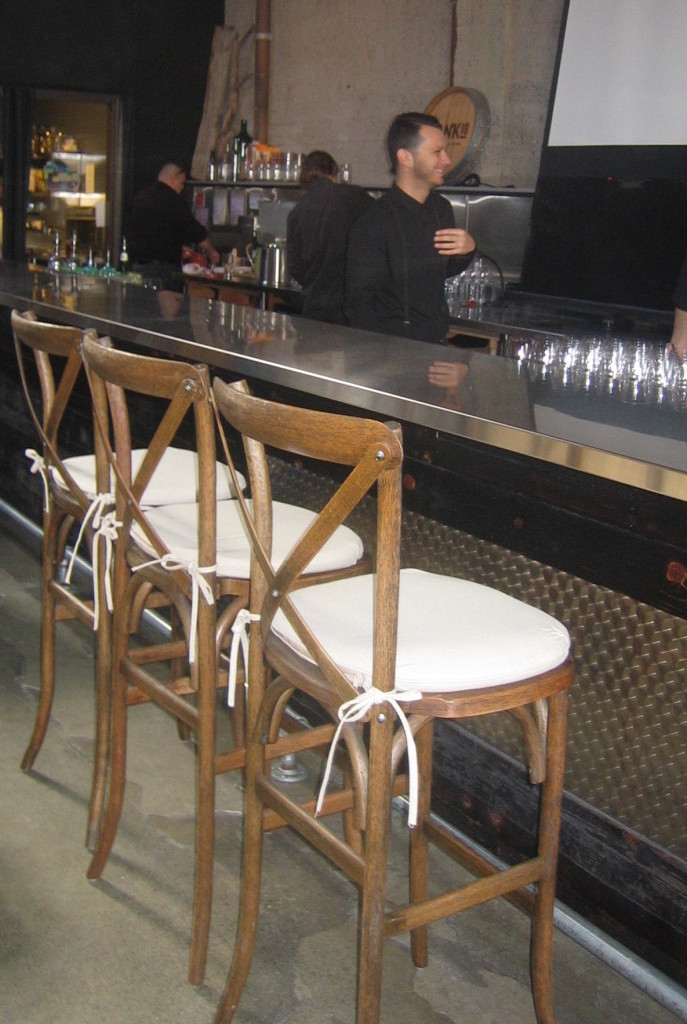 The menu for our festive lunch? The three gourmet entree choices were created for us by up-and-coming chef Chris Kronner of Kronnerburger, and guests kept raving about the food.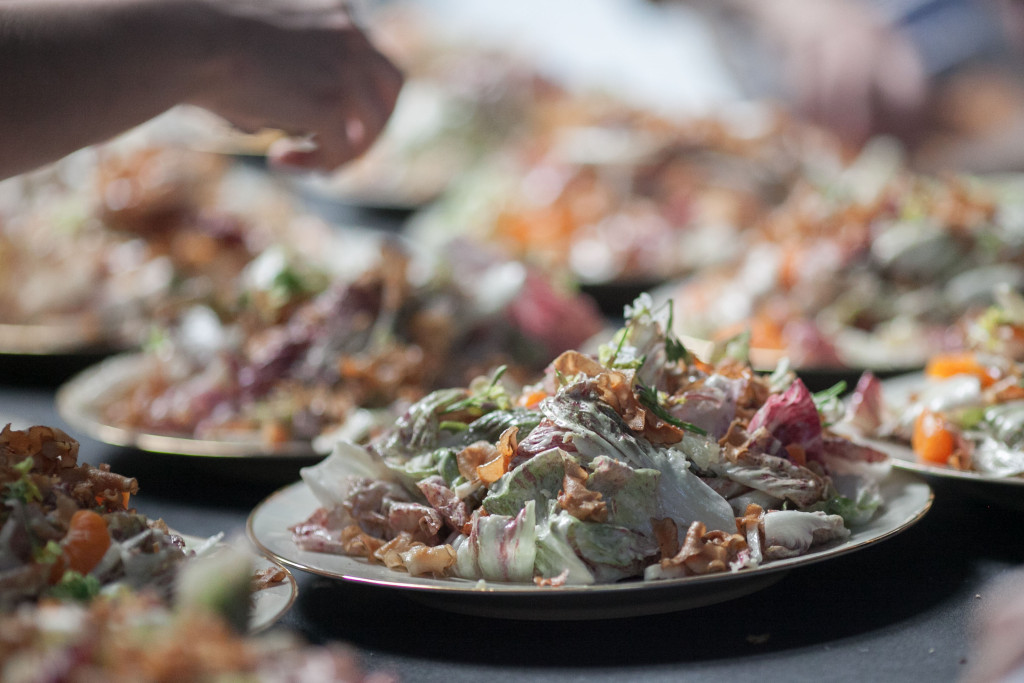 … and a yummy dessert, again from Global Gourmet: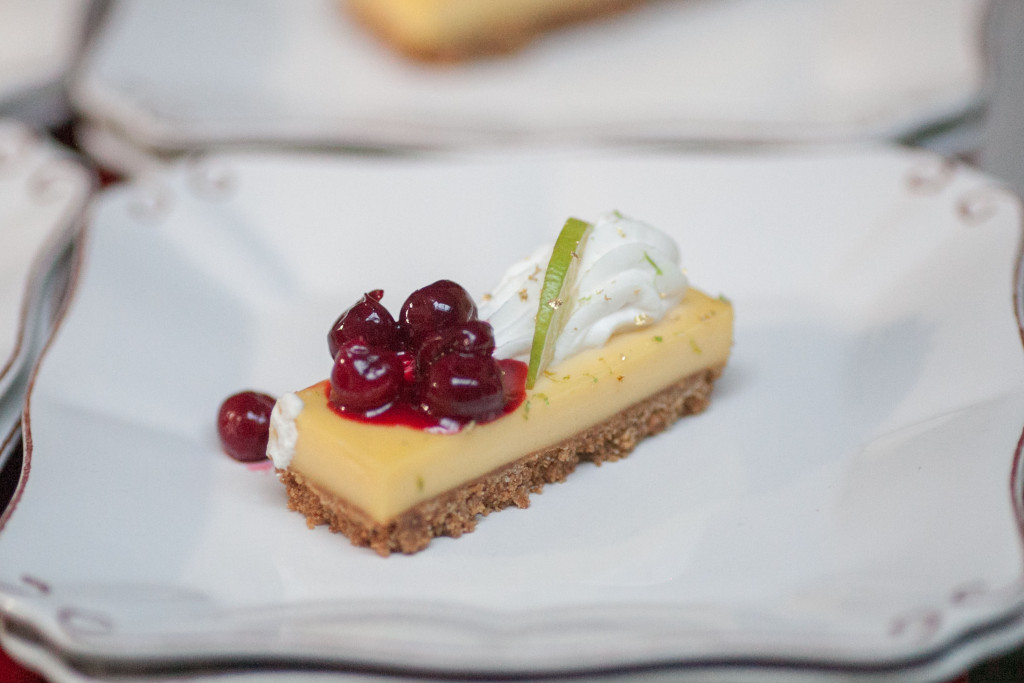 The "menu card," true to our overall "vision," took a whimsical shape as well. In true wine-country style, chalkboard artist Ryanne Steele of Steele My Heart painted it on an oversize blackboard …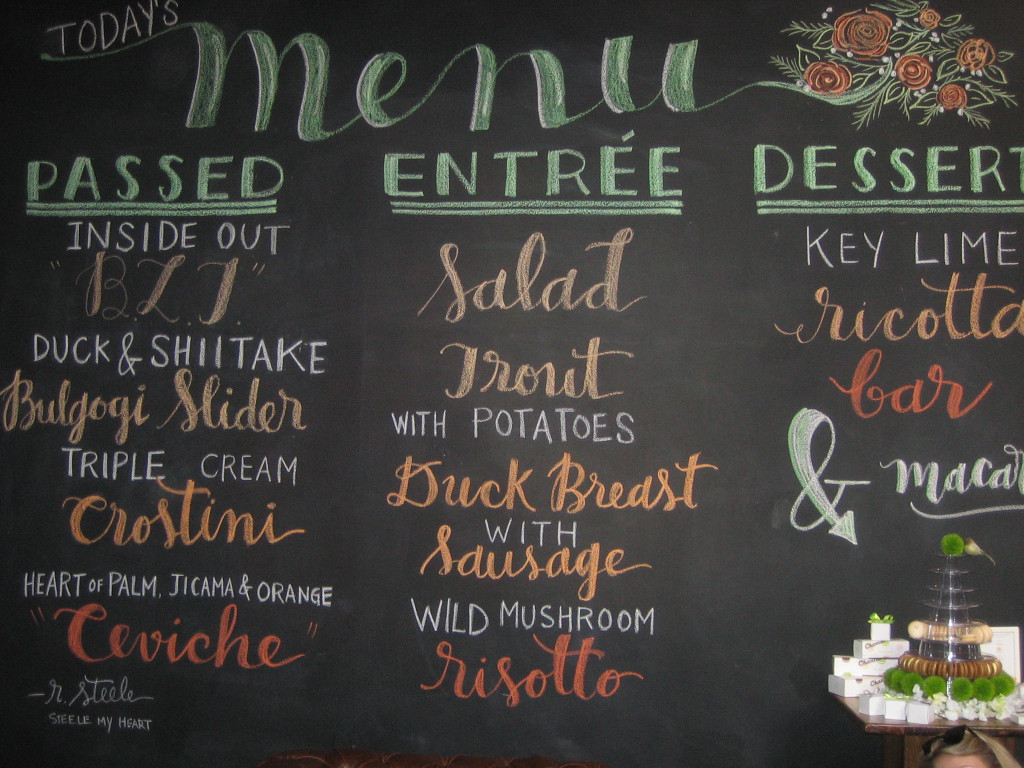 (just read that and get envious!!) – and threw in some large-scale art on yet another chalkboard, as a striking backdrop to Sasha Souza's book signing table: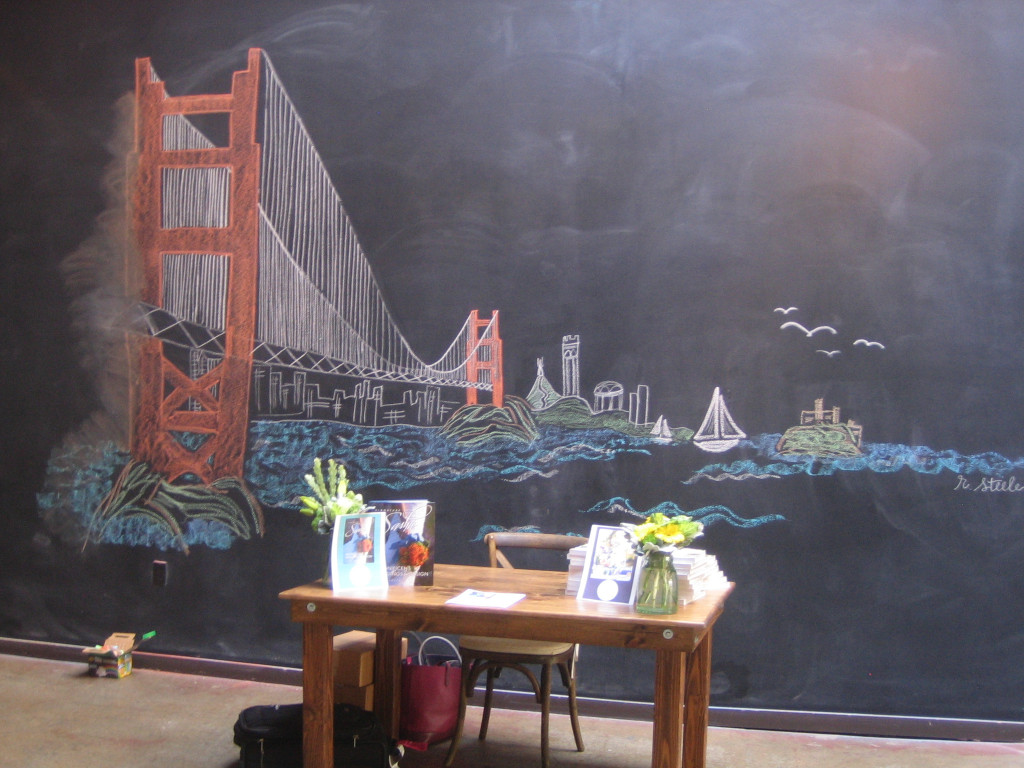 What you haven't seen yet is the stunning accompaniment to after-dinner coffee: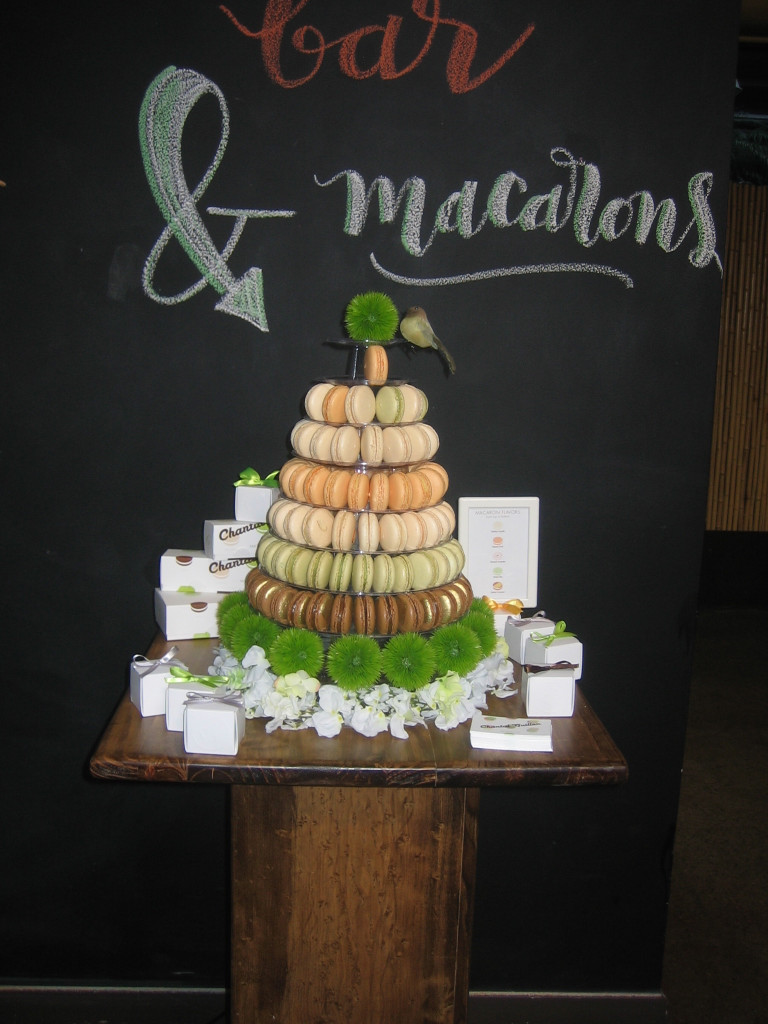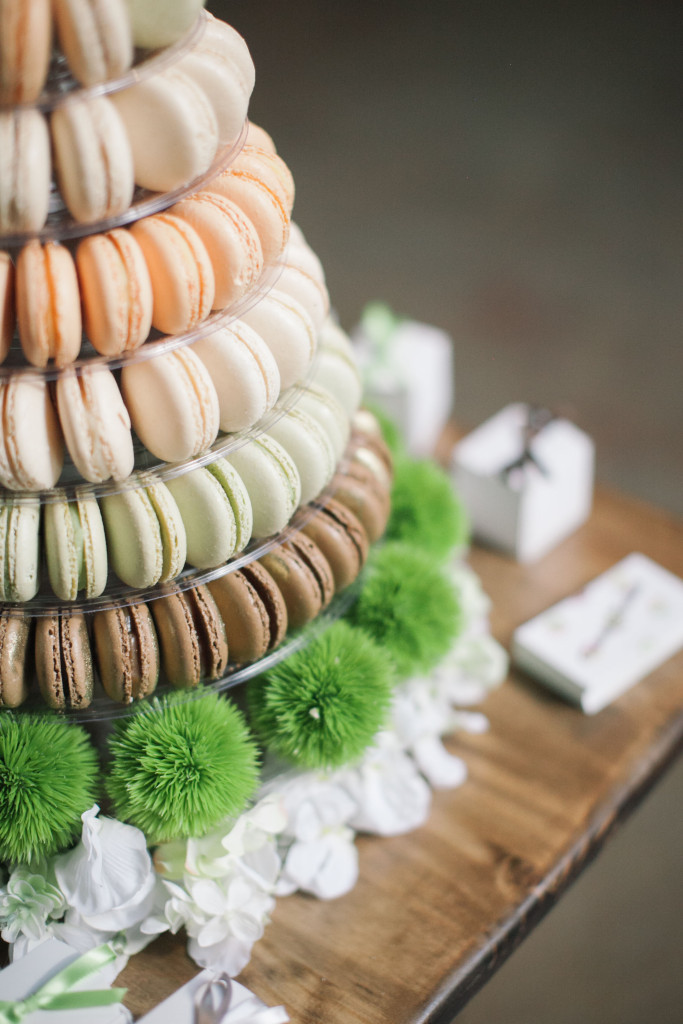 …and …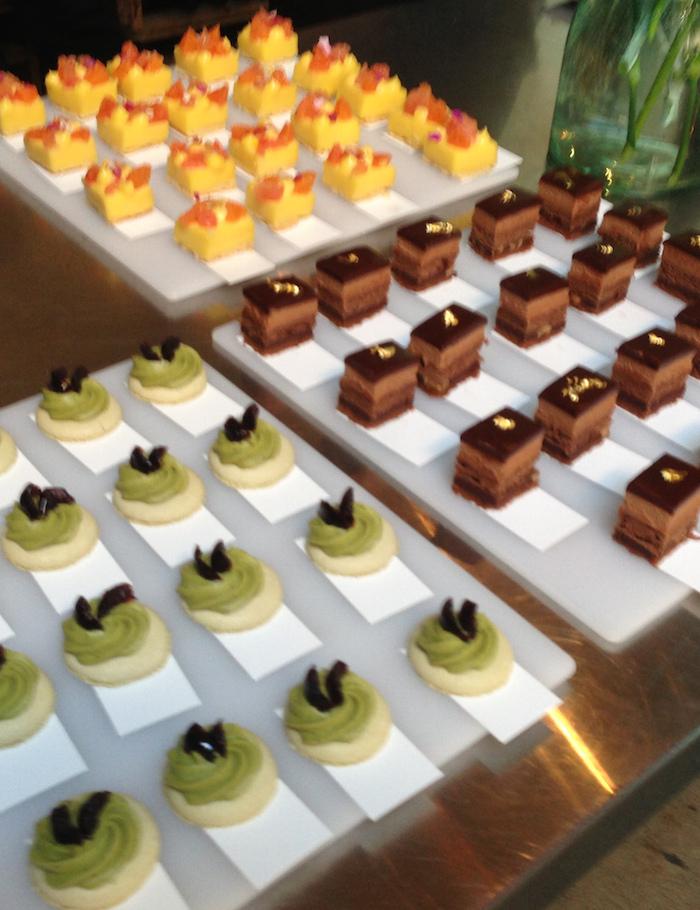 … petit fours, both from Chantal Guillon next door, converting our "color vision" of green, brown and yellow into oh-so-delicious reality!
And there was so much more – live music (singer/guitarist Marcus Cappellazzo)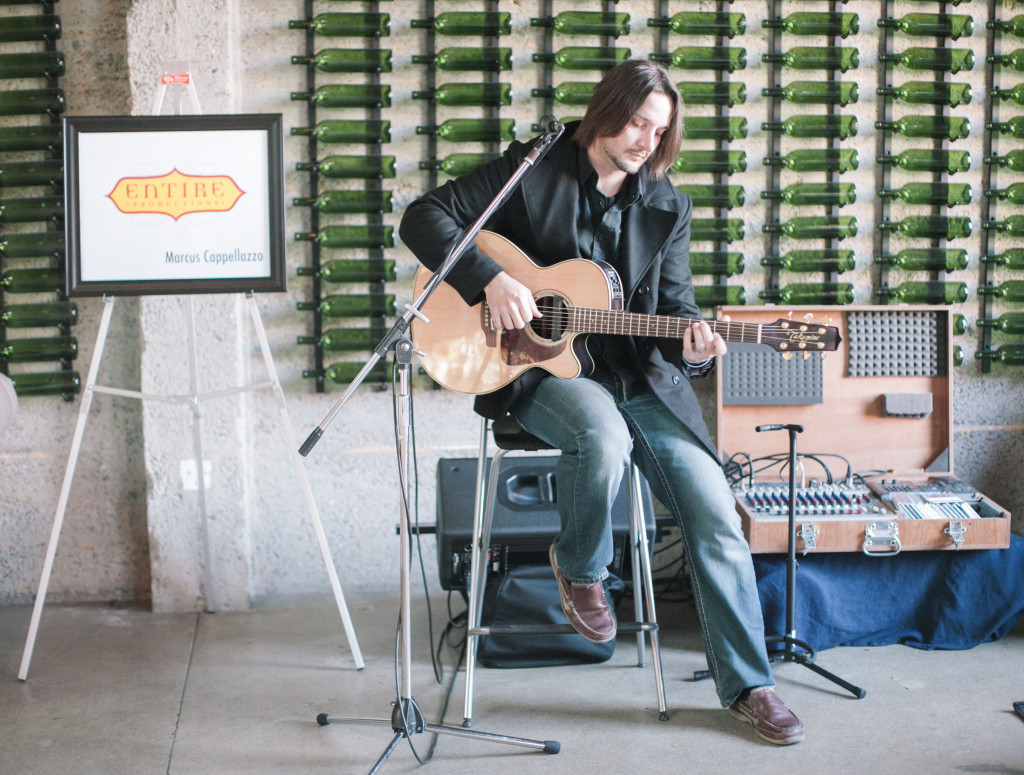 was provided by Entire Productions, and beautiful custom-designed printed programs in our "Wine Country" theme came from Invitation Story: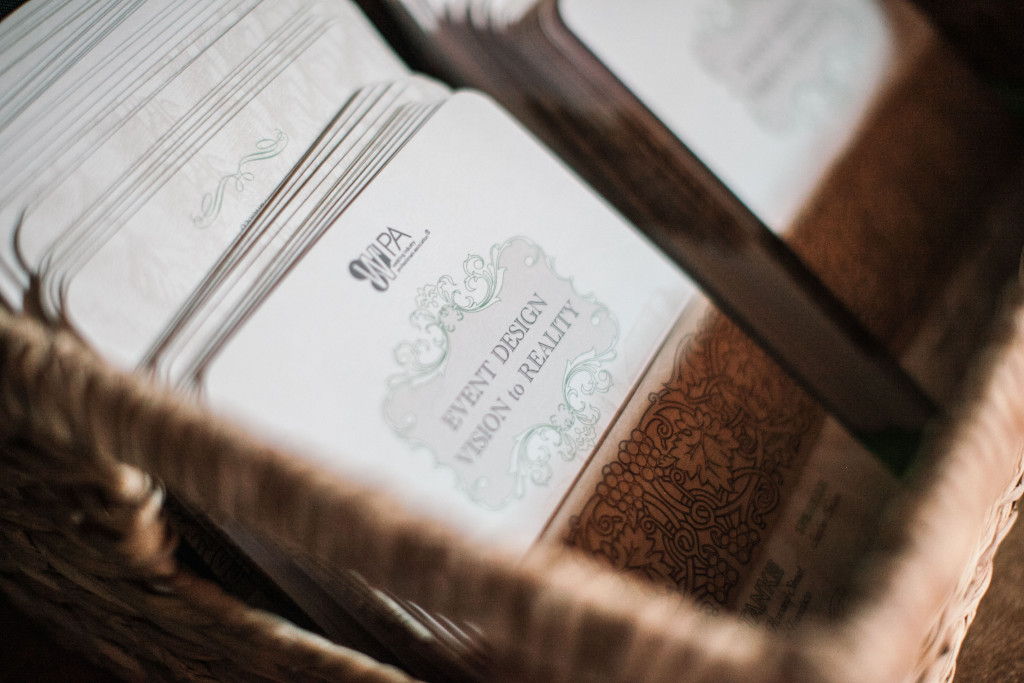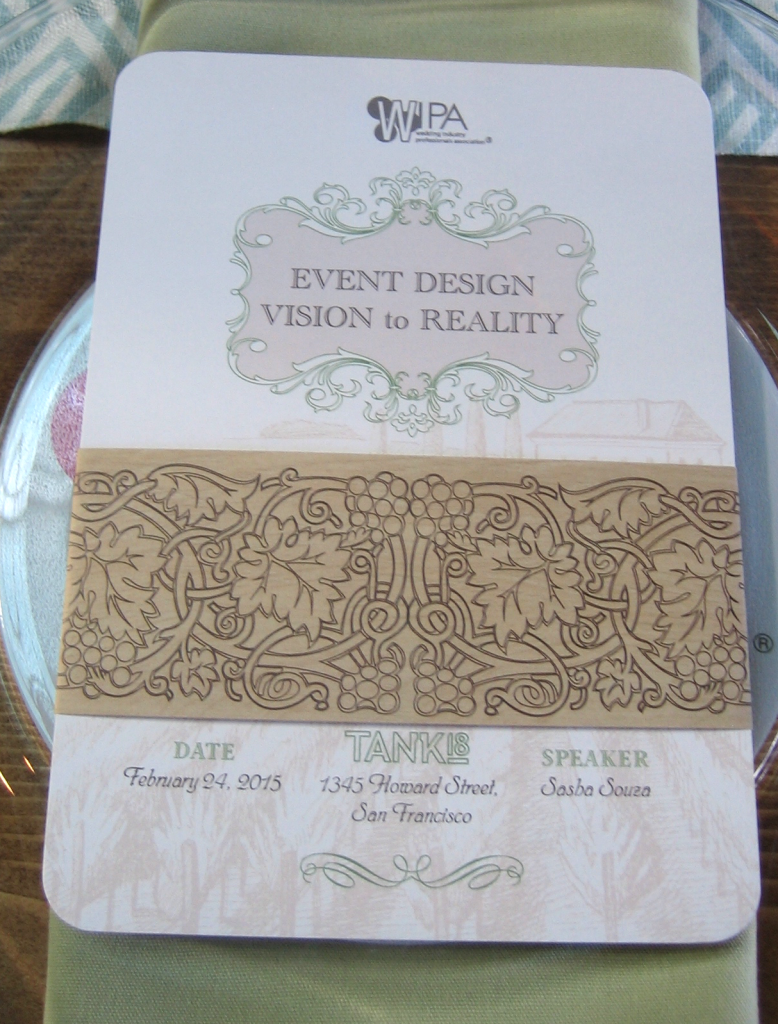 Photographer Clane Gessel and  videographer James Ferrandini of Thomas Hughes Films recorded our 2015 spring celebration on film. Guests were treated to a prize drawing, and many went home with gifts ranging from wine to golf vouchers. And of course everyone got the latest edition of Today's Bride Magazine (our media sponsor – so that everyone out there always knows what the SF Bay Area WIPA Chapter is up to!) What guests couldn't decide, though, was what they liked best – the food? the wine? the decor? the networking? the fantastic speaker? But everyone agreed it was a super fun event, and our next one will be on May 12 at the Omni Hotel in San Francisco. Hope you are coming!

<! DL 06/02/12: Added html code for Pinterest Pin It button (appears at the end of each post) > <! DL 06/02/12: Added padding style modifier to the Pinterest html code to align the Pit It button on the page > <! DL 06/02/12: deactivated code by adding two ! in the a and img code lines >