Your bestie just got engaged, and of course you're over-the-moon happy! But maybe you're also silently dreading the thought of being a bridesmaid. After all, it's a big commitment that can potentially mean spending a good amount of money on a dress and on wedding-related festivities. While the bride and her family may be covering costs through savings  or a wedding loan, you should make sure you have the budget to cover your obligations as a bridesmaid.
Today we're going to break down the cost of being a bridesmaid and share some tips for saving money along the way.
The Bridesmaid Dress – Average cost $150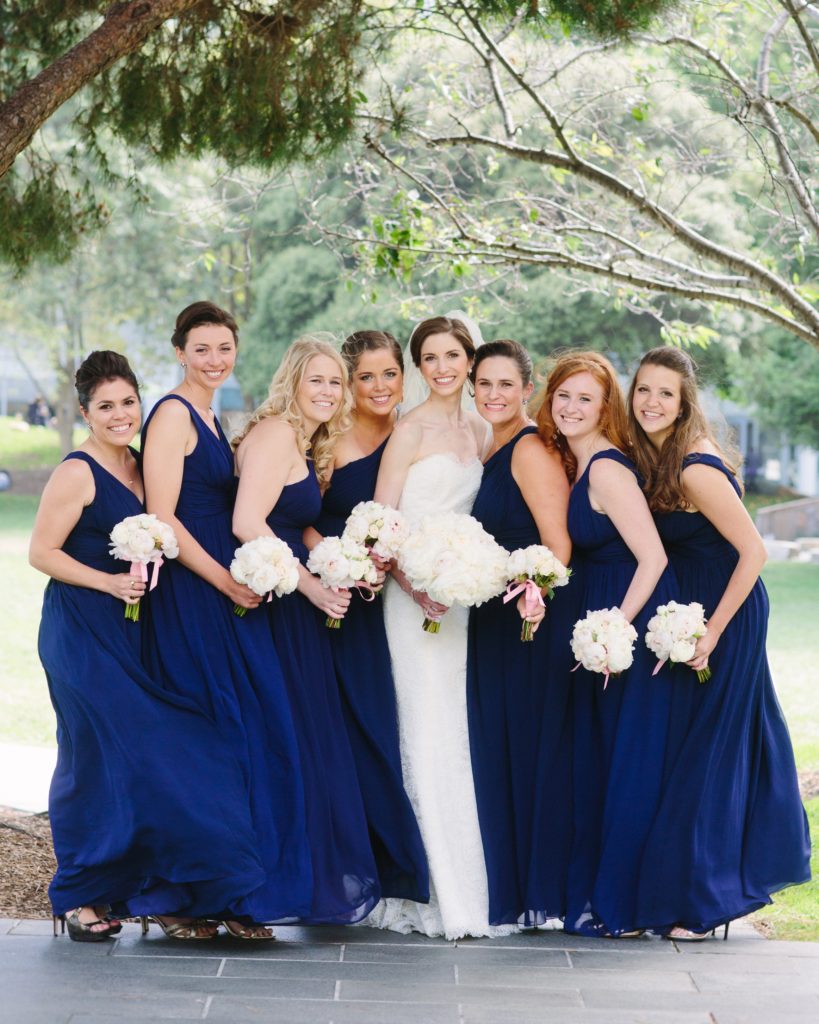 You might think the bridesmaid dress is a "non-negotiable" in terms of spending money. After all, you have to buy whatever the bride picks out, right? While it is true that you shouldn't go rogue and show up in a random dress, you can still save money while adhering to the bride's wishes. You may get lucky!  You can find many popular bridesmaid brands like David's Bridal, Vera Wang, BHLDN and more on secondhand clothing sites like Tradesy and Poshmark. Most people wear a bridesmaid dress only once, so you can rest assured that it will be in like-new condition. Just make sure you get a clear picture, the name and the exact color of the desired dress from the bride so you can verify that you're purchasing the right one. If that approach doesn't work, you can still re-sell or donate your "as-new" dress afterwards.
Bridesmaid Accessories – Average cost $120
Your bride might give you a bridesmaid gift of jewelry to wear on the big day, but you could still end up having to purchase special undergarments or shoes to go with your dress. Borrowing accessories is a good way to cut down costs in this area. Just poll your other friends who have been bridesmaids – one of them is sure to have something to help you out! Online retailers like zappos and discount stores like DSW are insider tips for finding gorgeous heels at an affordable price. And if you're looking for an extra-special accessory, you can also rent designer pieces from Rent the Runway at a fraction of the cost.
Hair & Makeup – Average cost $125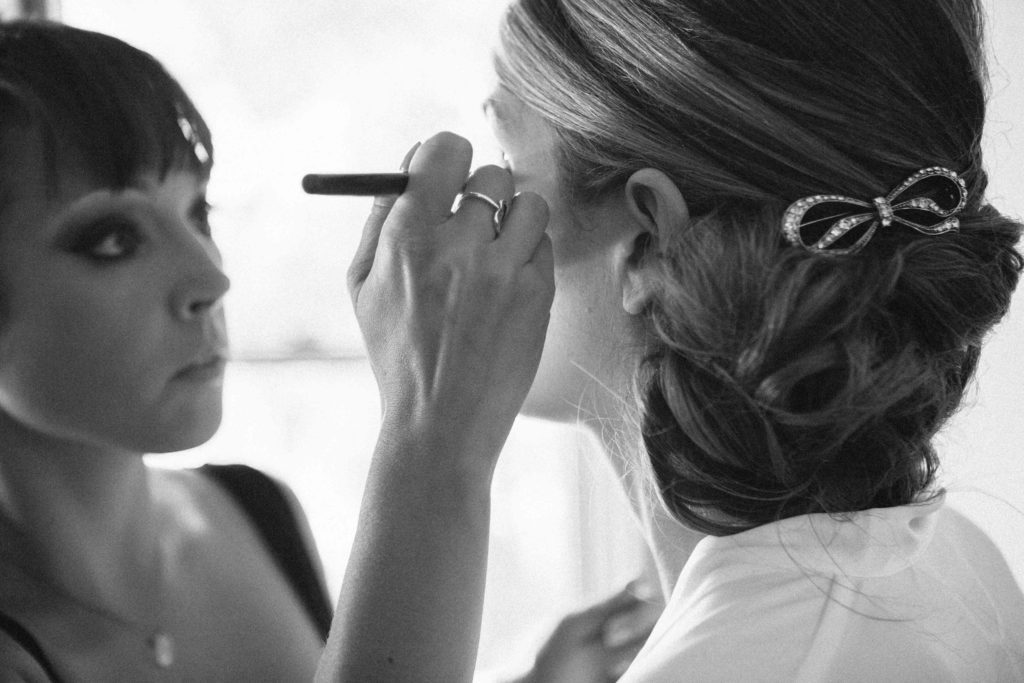 If your bride is requiring that you get your hair and makeup professionally done, etiquette says that she should pay for it. If your bride isn't requiring that you get your hair and makeup professionally done, consider skipping this expense altogether or only picking one service to save money. There is a large selection of makeup tutorials on YouTube, so do some experimenting and try to master one go-to makeup look that you can rely on for the big day.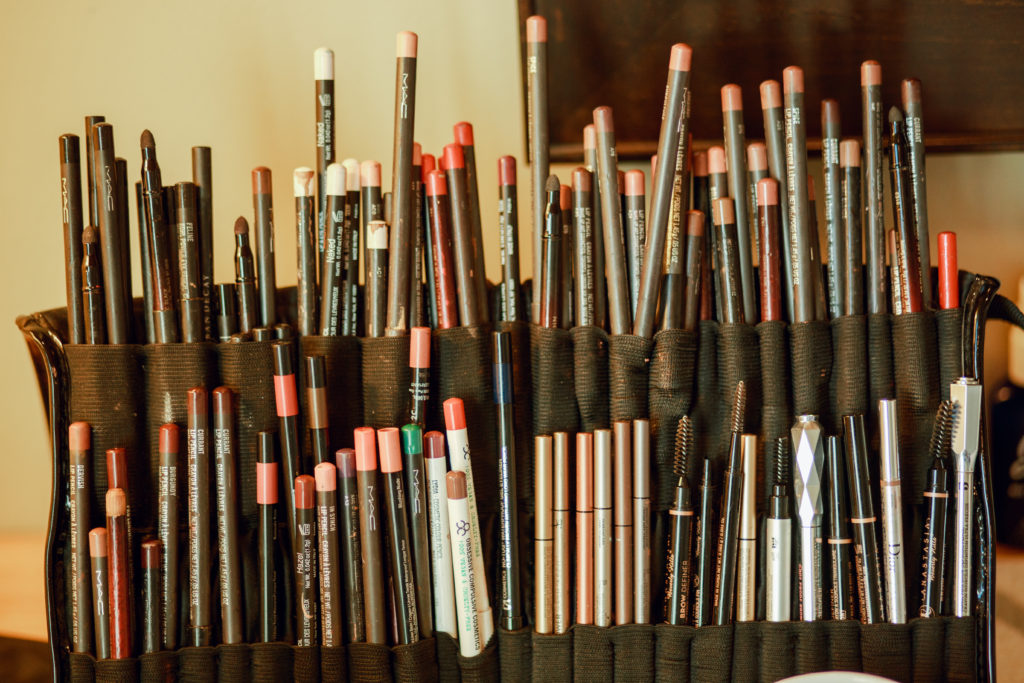 If you are planning on splurging for professional services, don't forget to factor a tip into your budget.
The Bridal Shower – Average cost $50-$150+ per bridesmaid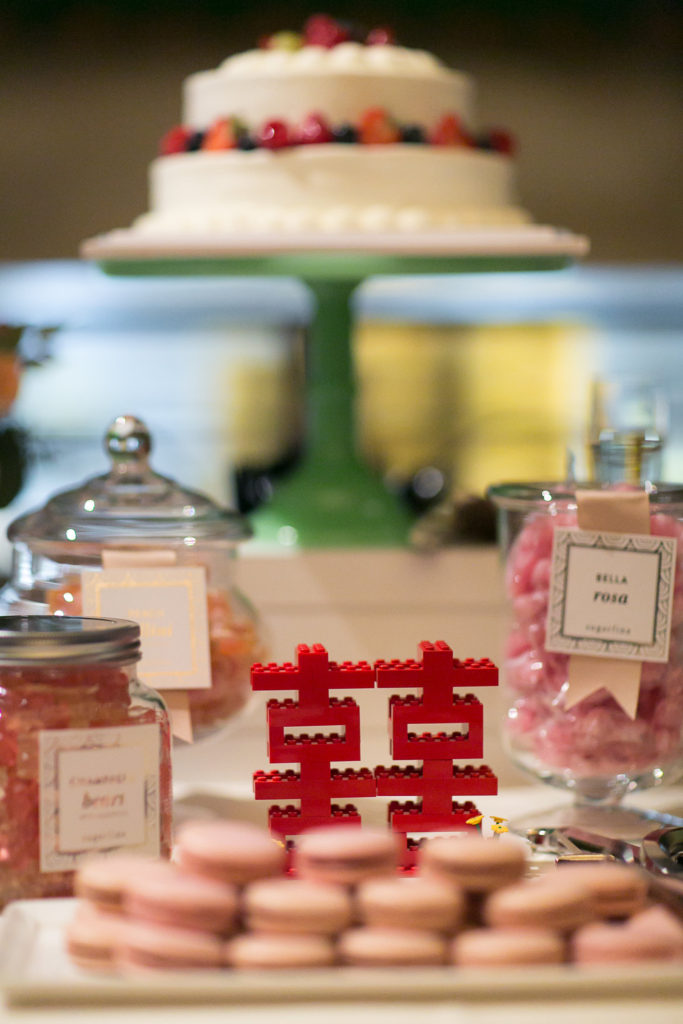 This is one area where it's great to get the bride's family and future family involved to help cut costs. Does the bride's mom have an immaculate garden and patio at her house? Ask if you can host the shower there. Join forces with your co-bridesmaids. Is one of them an amazing baker? Ask if she'd make the dessert for the shower. Most people will be thrilled to honor the bride by contributing their talents in a small way. Co-hosting the event with several bridesmaids or family members also means you can split the cost which allows you to splurge on a few special items.
The Bachelorette Party – Average cost $80-$300+
You can still throw an unforgettable party for your bride without breaking the bank. Picking a local spot for festivities will significantly cut down on the cost, but can be hard if bridesmaids are spread out. If travel is unavoidable, look into splitting an Airbnb with the group rather than booking a swanky hotel. It will be even more fun for the whole group to be sharing the same house and being in a cool place to have your first cocktails and cook your own "morning-after" mimosa brunch together – all the while saving big! Martha Stewart Weddings has even put together a list of some seriously awesome Airbnbs available in popular bachelorette destinations.
As you can see, the cost of being a bridesmaid can really add up fast, but it's one expense that will be more than worth it. The money spent on showers and parties will ultimately translate into quality time spent with your friend during one of the most exciting, most unique – but also most stressful times in her life. Standing next to her as she says her vows will be priceless and will make it all worth it!