Big Sur, that stretch of California coastline between the Monterey Peninsula to the North and the Central Coast to the South, is definitely one of the most spectacular landscapes on Earth. It's famous as a retreat for spiritual seekers, for alternative lifestyle, artists – and celebrities! Model Karlie Kloss comes hiking here to decompress, and actress Natalie Portman got married here at a private estate.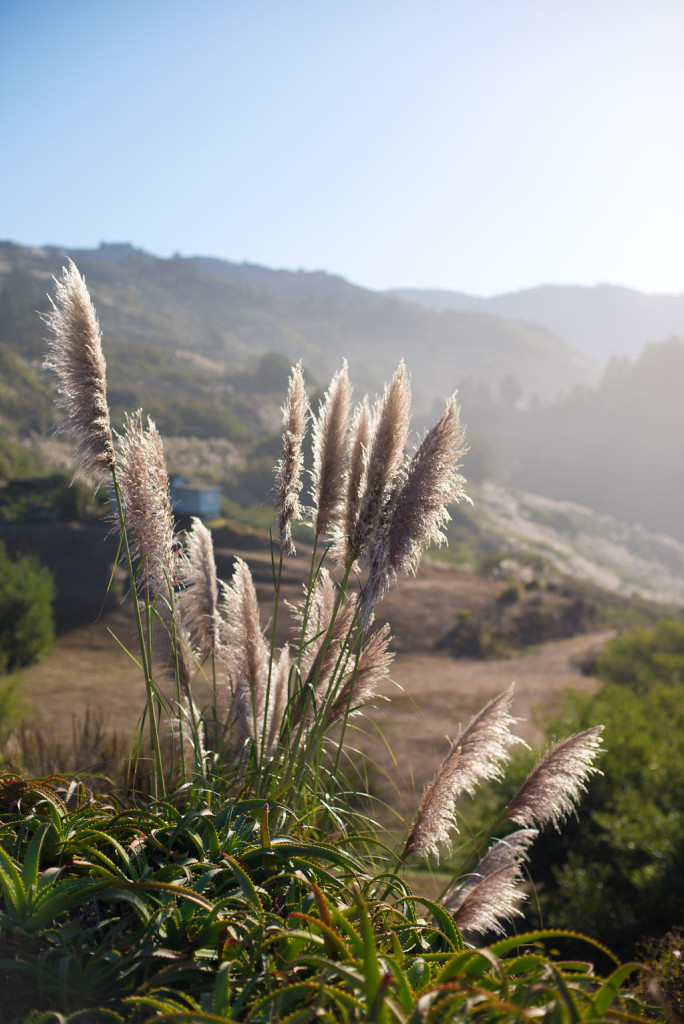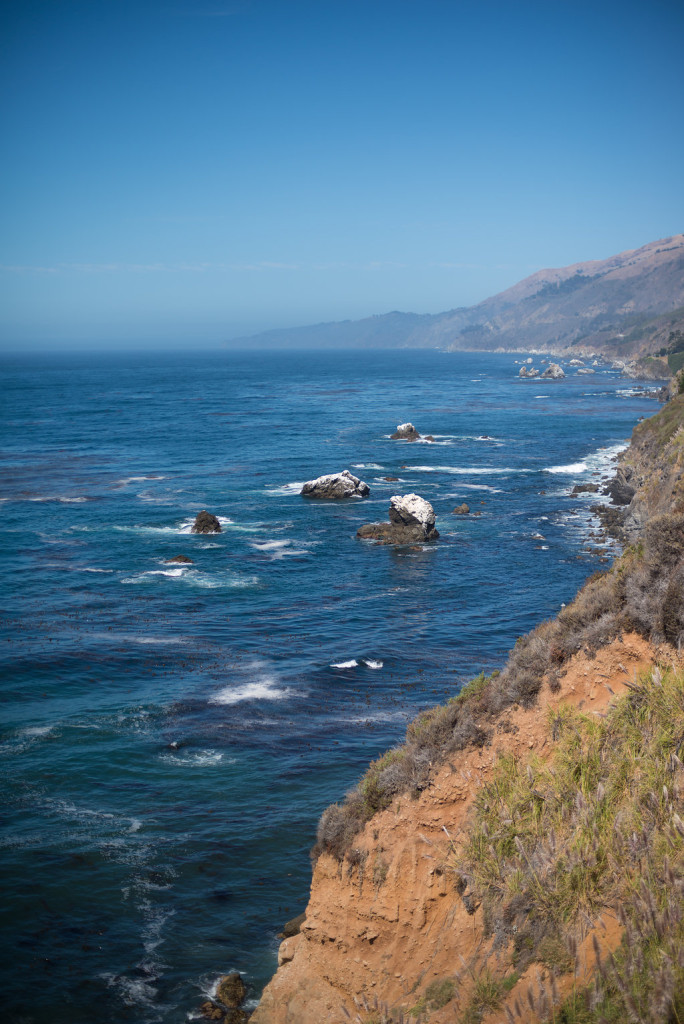 As did my beautiful couple, Krista and Benjamin! When they first set foot on Wind and Sea Estate in Big Sur, perched high on a cliff above the sea,  it was a done deal for them… this is where they would get married.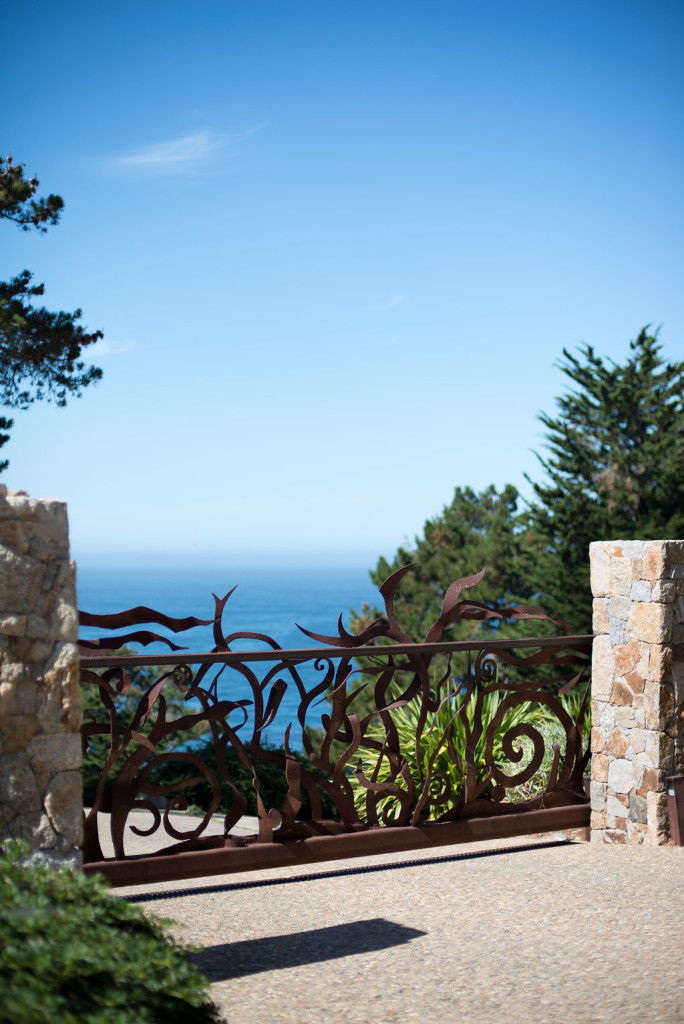 At Wind and Sea, a striking wrought-iron gate opens to reveal a stunning property…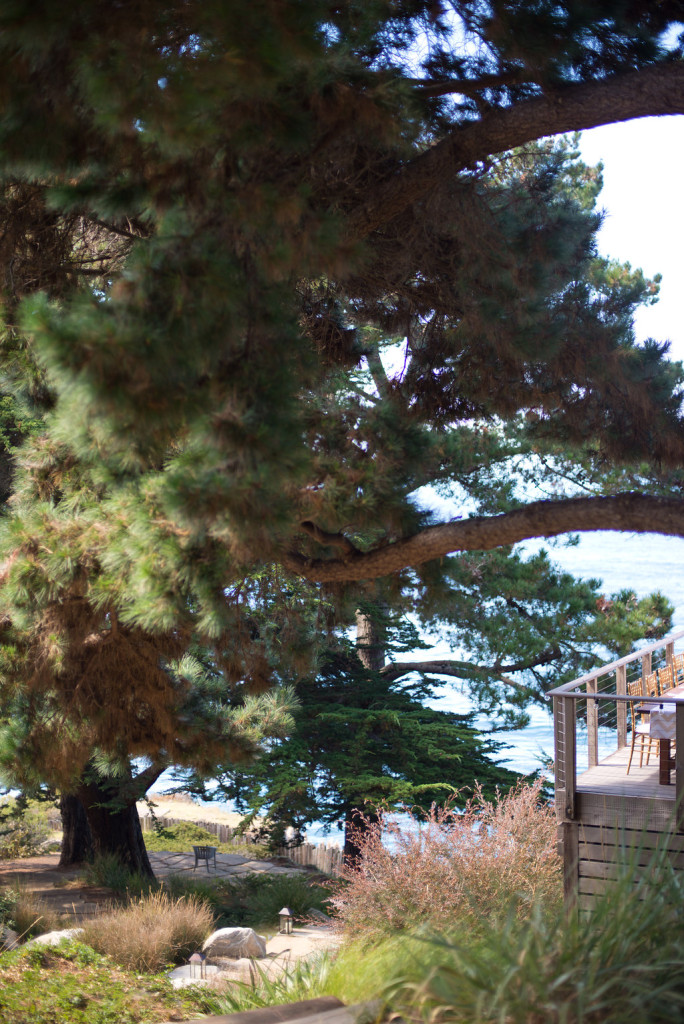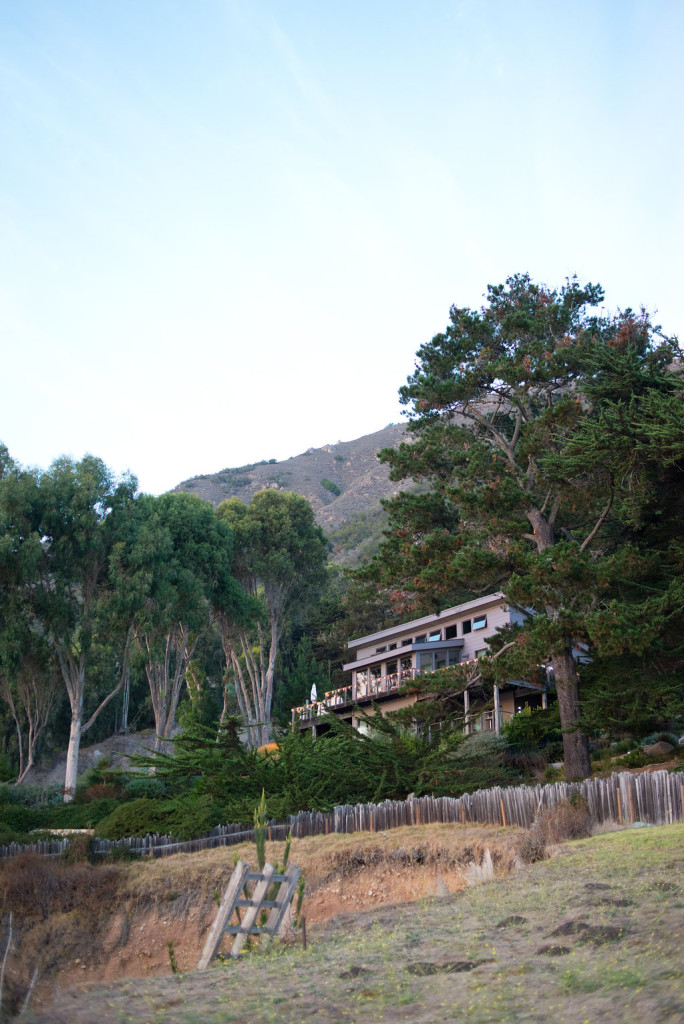 … even with its own beach access! (It's a bit steep, admittedly…)
I am so happy that Krista and Ben brought me in right away to organize it all for them through my company A Day Like No Other. It would be a "long-distance planning" process, that was clear – because these two are living in Australia! Krista had been working in the SF Bay Area and fallen in love with the beauty of California, when she met Benjamin, an attractive young businessman from Australia, at a conference in San Francisco – and fell in love again, right away… with Ben! It didn't take her long to follow him to Sydney. For their wedding, they chose this spectacular spot to show Krista's family from Ohio and Ben's family from Australia the breathtaking beauty of California. We started planning early in 2015 – Thank God for email, Skype and Pinterest! – and couldn't even imagine that date of September 26. But suddenly, we were there… and it was a glorious day.
Krista had requested a "rustic glam" style for her wedding. We translated that in:  Wooden harvest tables with gold Chiavari chairs (by CHIC Event Rentals), sequined runners in blush and gold (from Napa Valley Linens), cream and blush mixed floral arrangements with a lot of texture and lots and lots of mercury gold votives and vases (by Green Petal Designs). And the "icing" on it? Gilded Australian animal figurines from kangaroos to wombats, doing duty as place card holders and table decor!
The pretty invitations already set the tone for the celebration to come: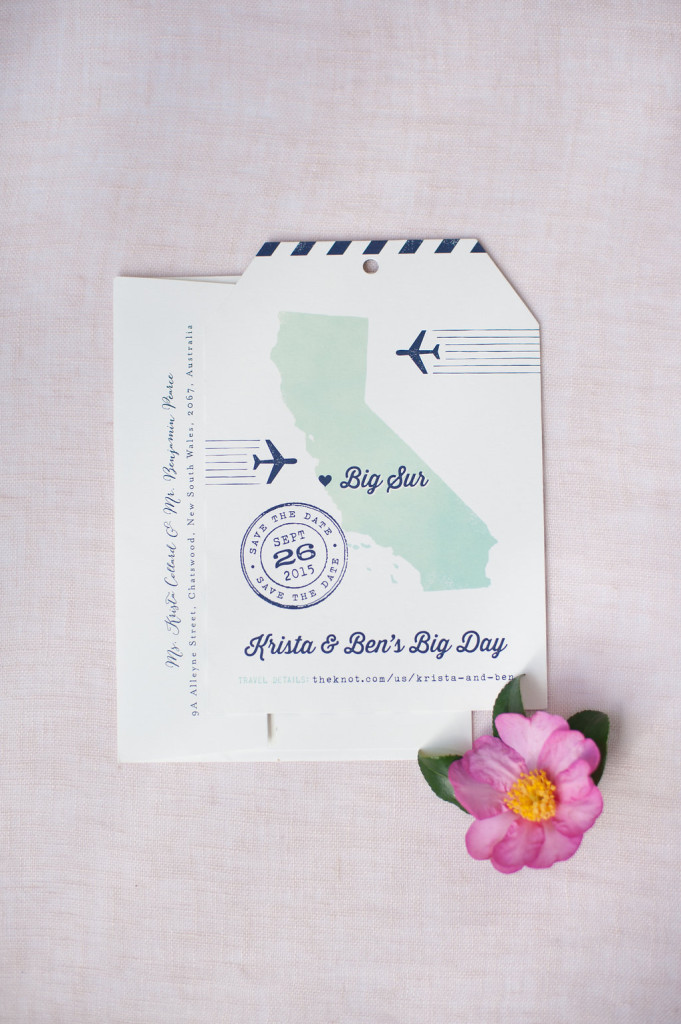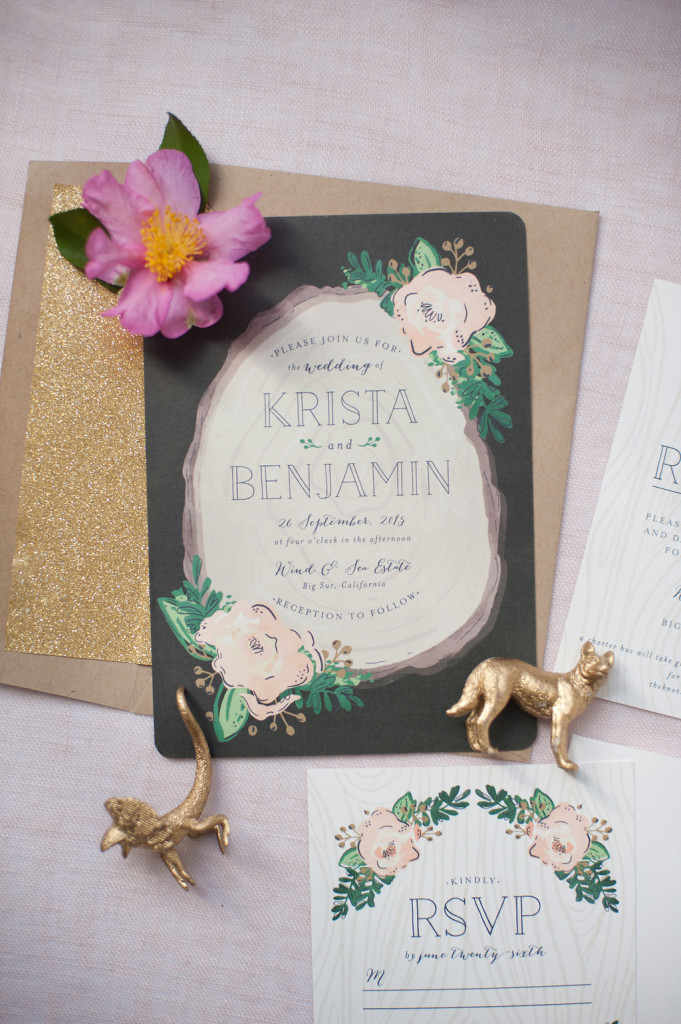 … and finally, the Great Day had arrived. The forty "nearest and dearest" guests who had come from all over the world to be with the couple on their wedding day,  were brought in from Monterey by shuttle bus (from Discovery Charters) and welcomed in style: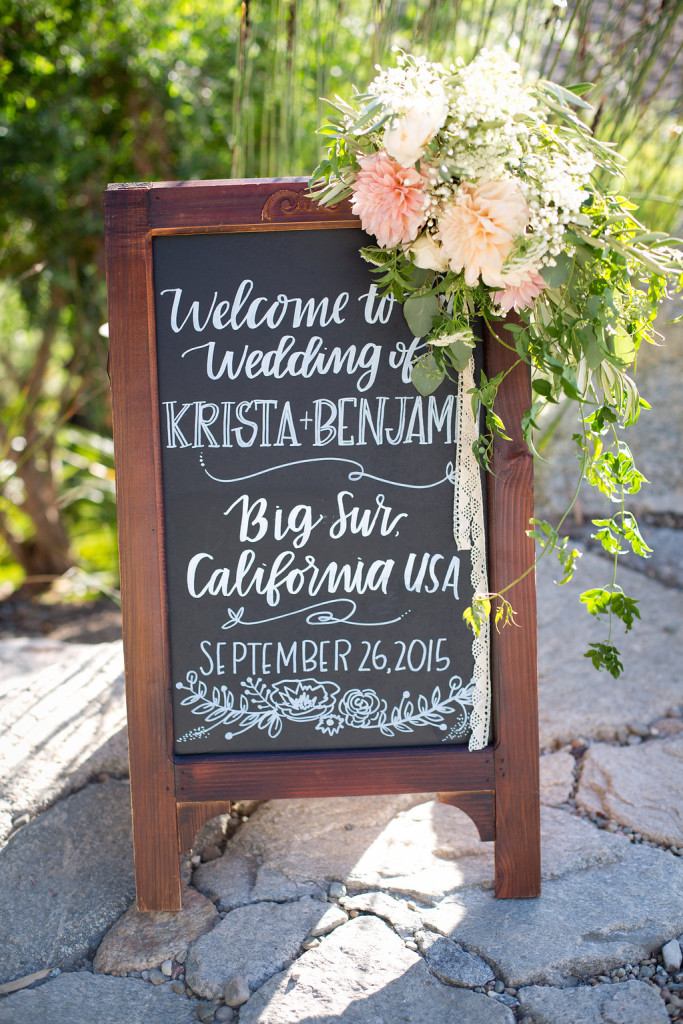 For Krista, the day began with a hair and makeup session with Jessica Morton of Miabel Artistry who transformed a pretty young woman into a glamorous beauty. Krista had chosen a sequined, diaphanous Jenny Packham dress from Nouvelle Vogue, and with that, her crystal-encrusted headpiece and her romantic bouquet (also from Green Petal Designs), she literally moved Benjamin to tears…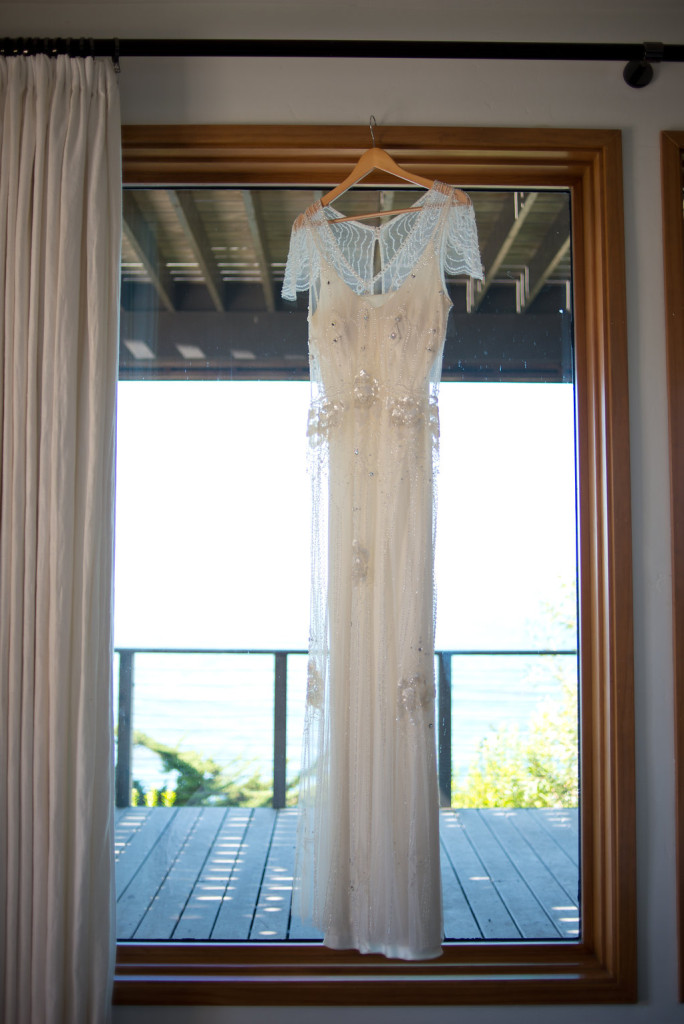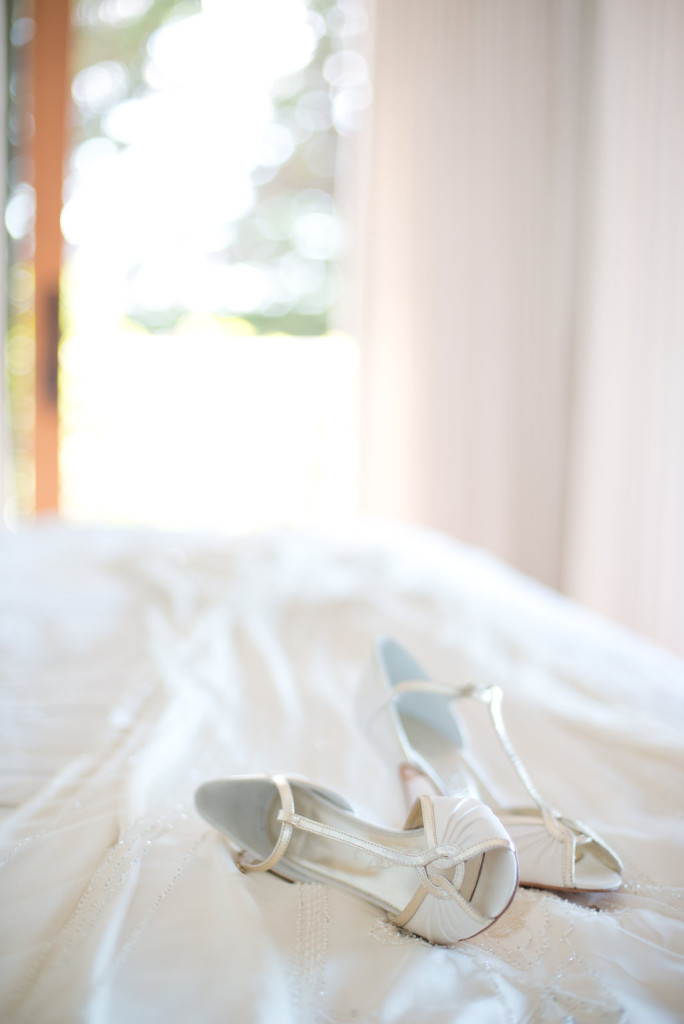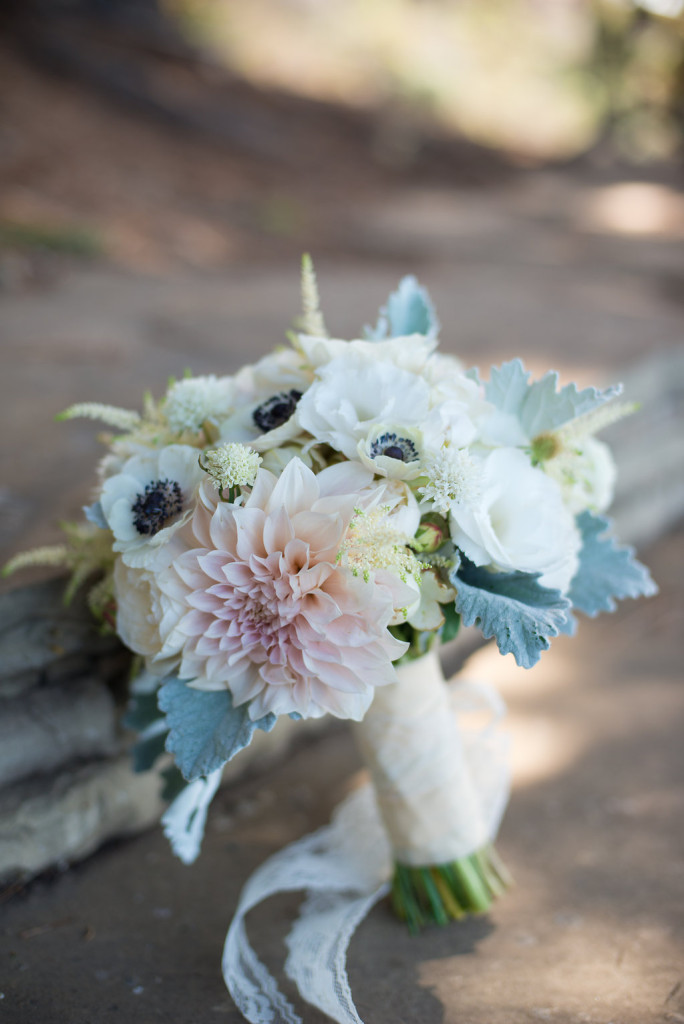 And here come the real stars of the day: the couple's children! Macy wore a romantic flower crown: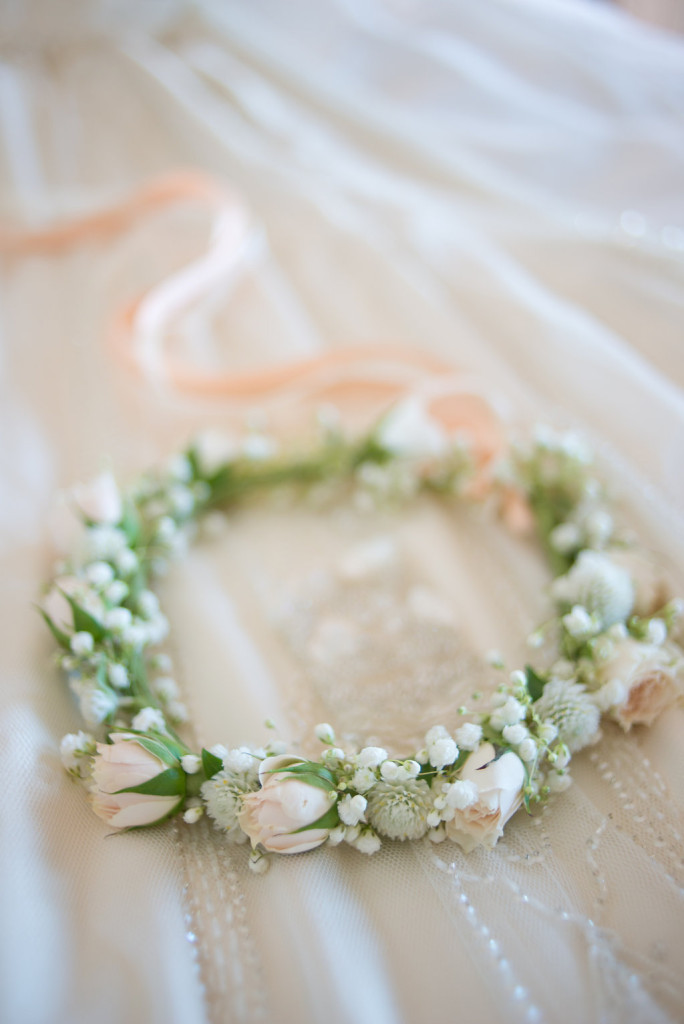 … and her brother Toby dazzled in an all "grown-up" outfit matching his Dad's: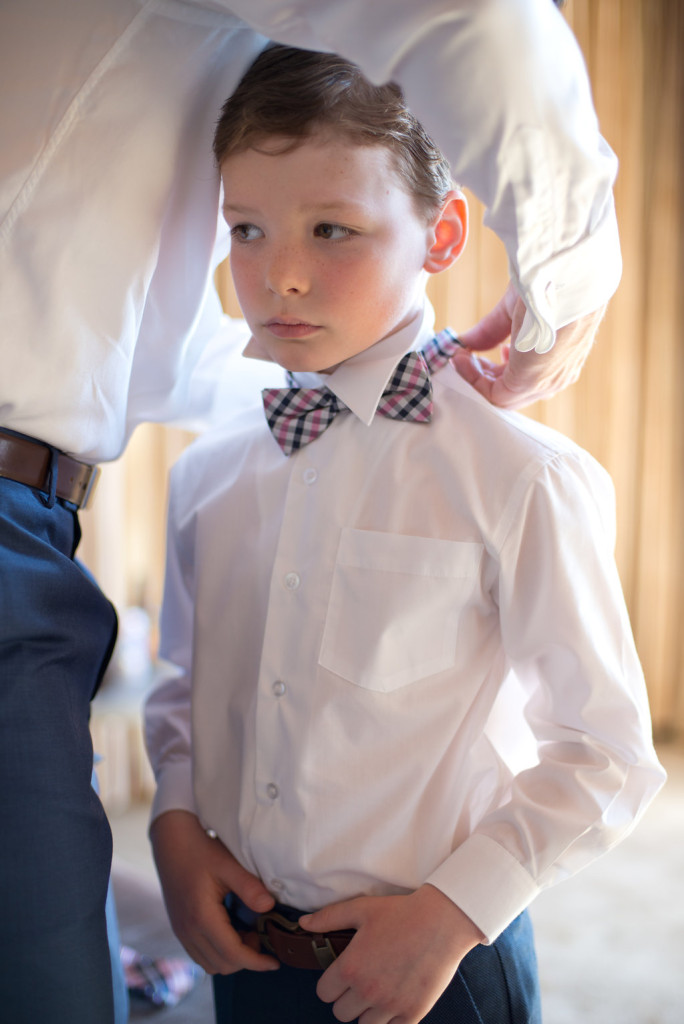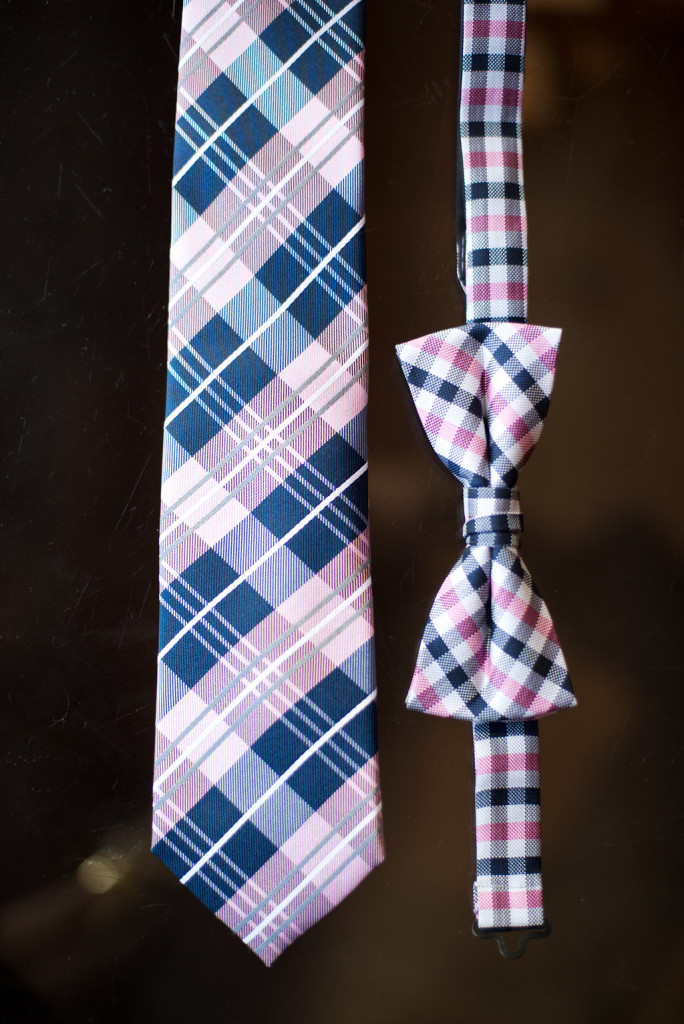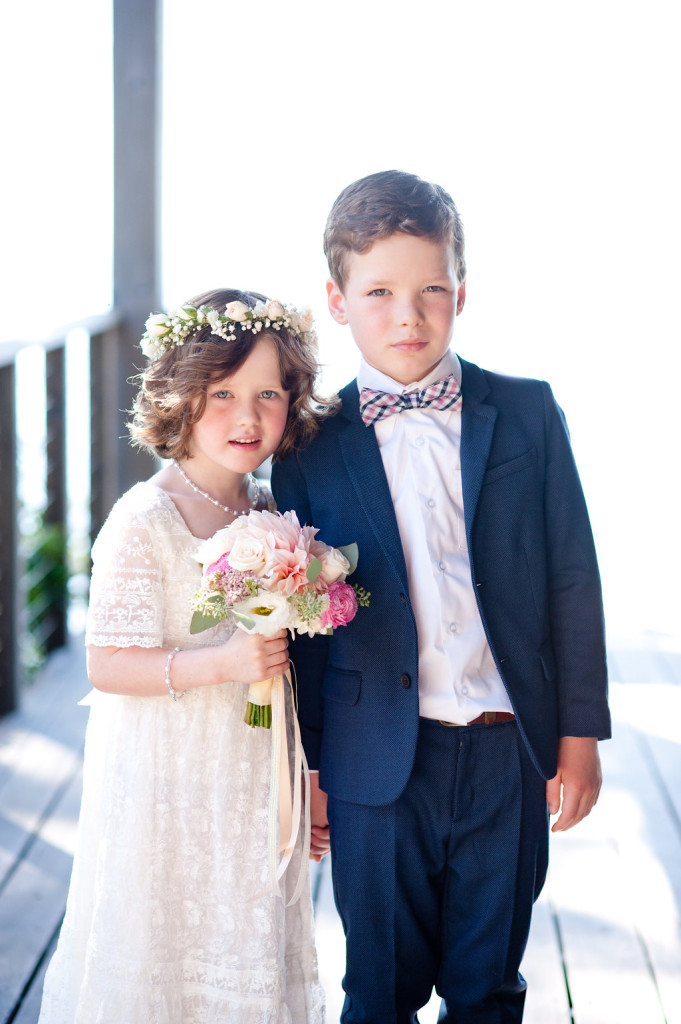 Here's Krista's dapper groom Ben getting ready, boutonniere and necktie and all …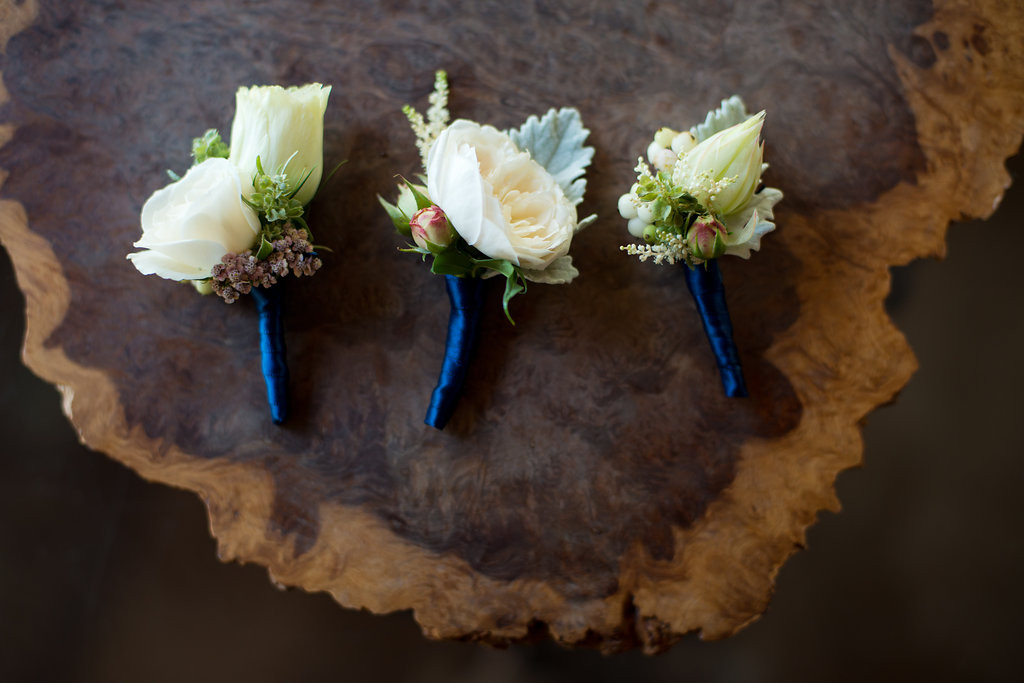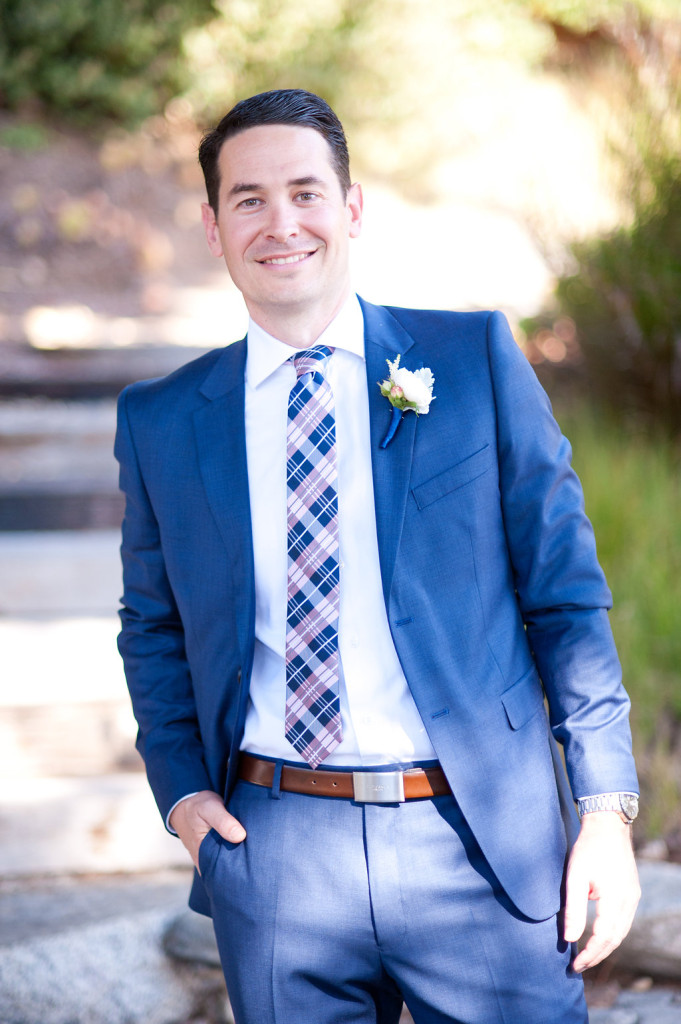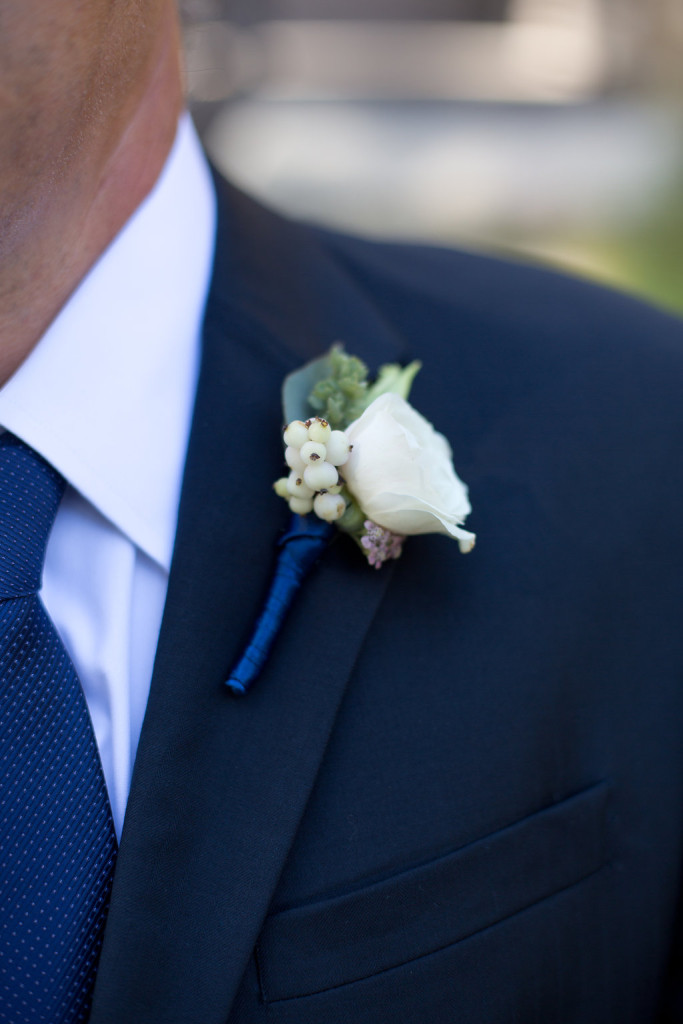 The ceremony was held at a natural amphitheater in the expansive garden of the property, overlooking the endless Pacific, and officiated by a longtime friend of the couple.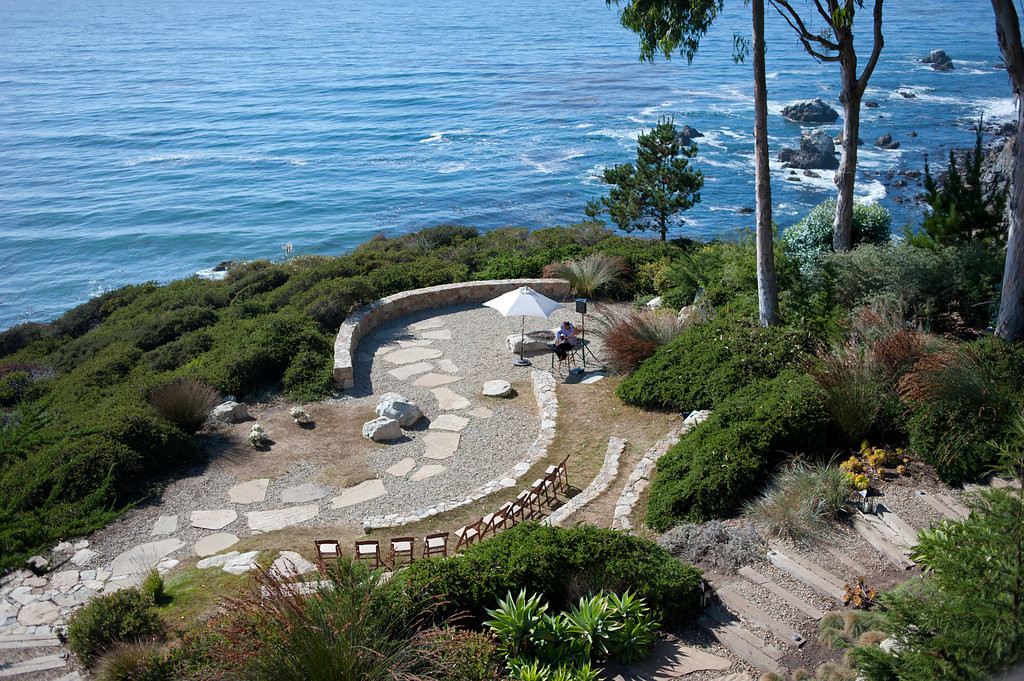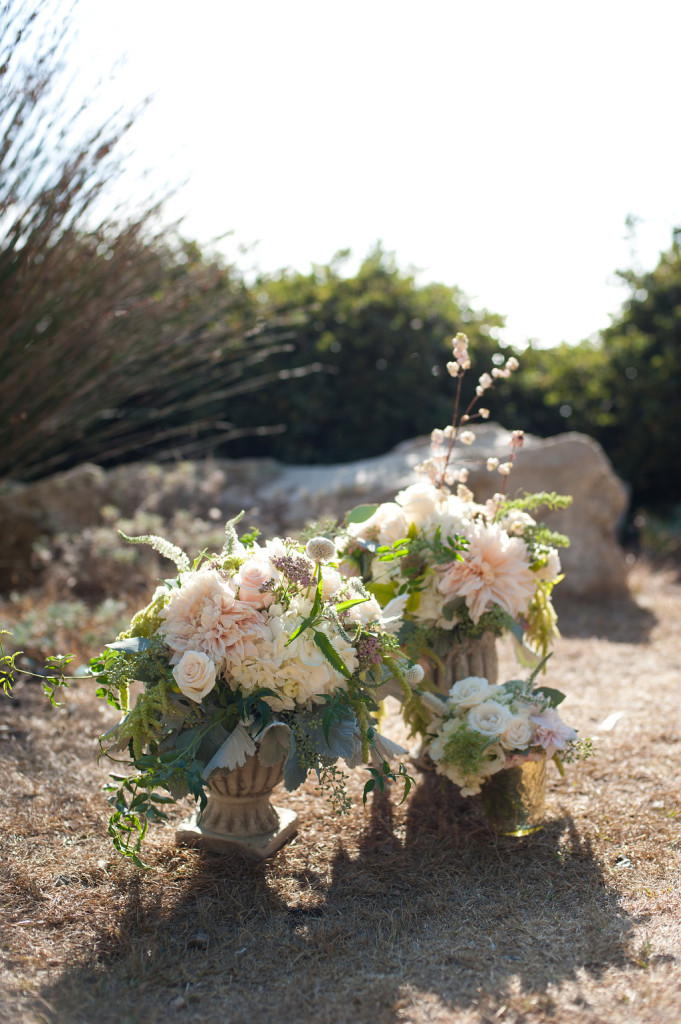 It turned out to be a glorious, sunny day with a light breeze – simply perfect!
Finally, it was time – Krista was escorted to the ceremony by her Dad…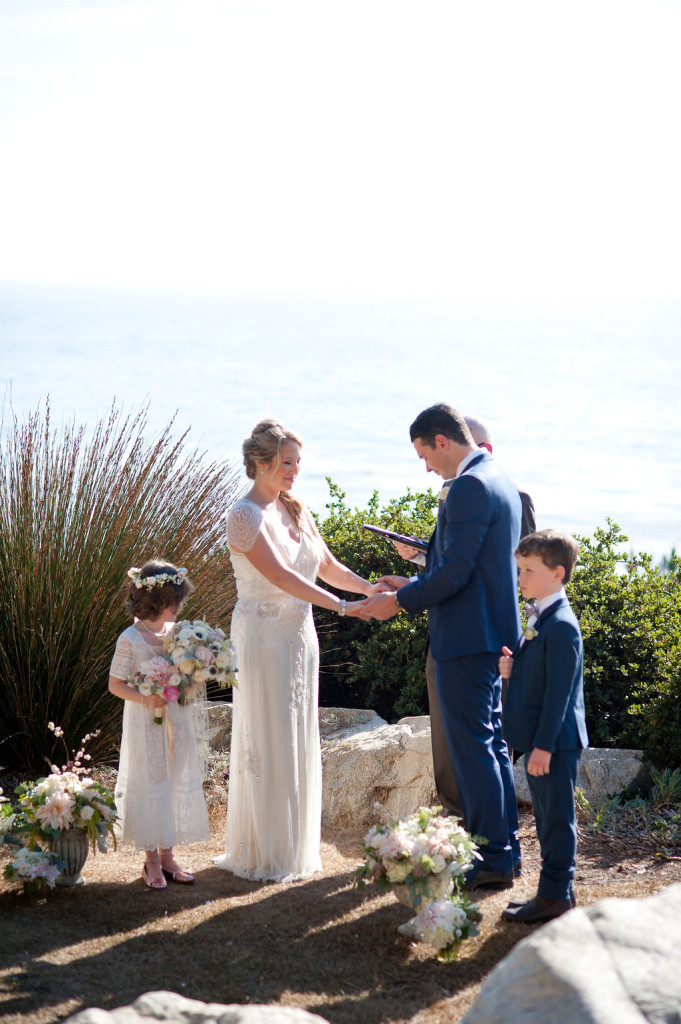 The moment could not have been more beautiful and more intimate.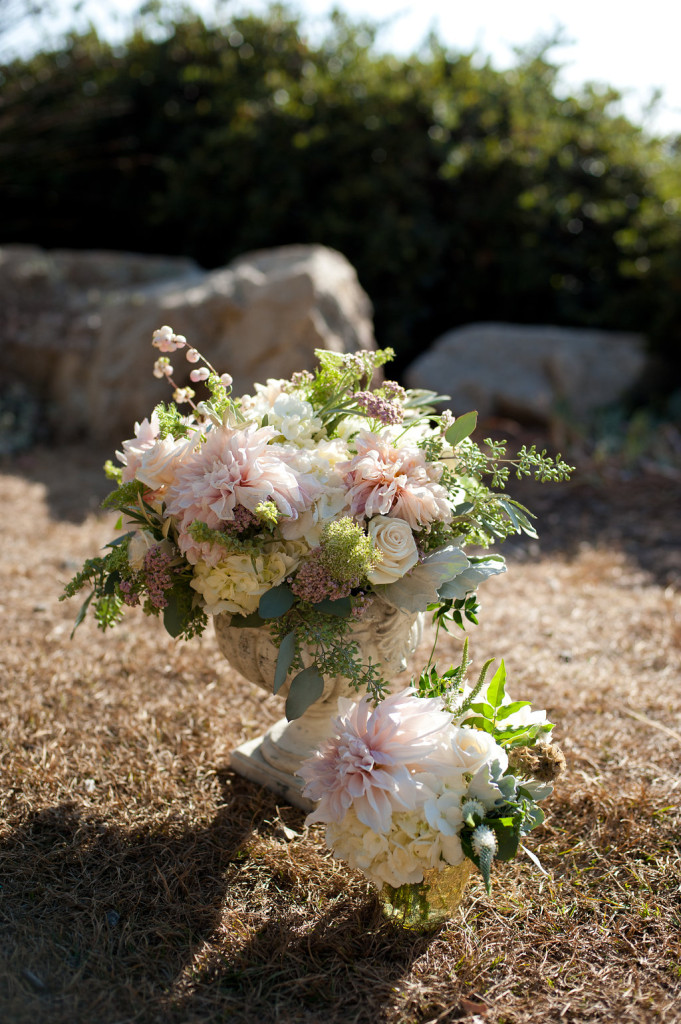 And then it was definitely time to party – on the wraparound patio that follows the house from North to South end with unobstructed views of the Ocean and of the sunset: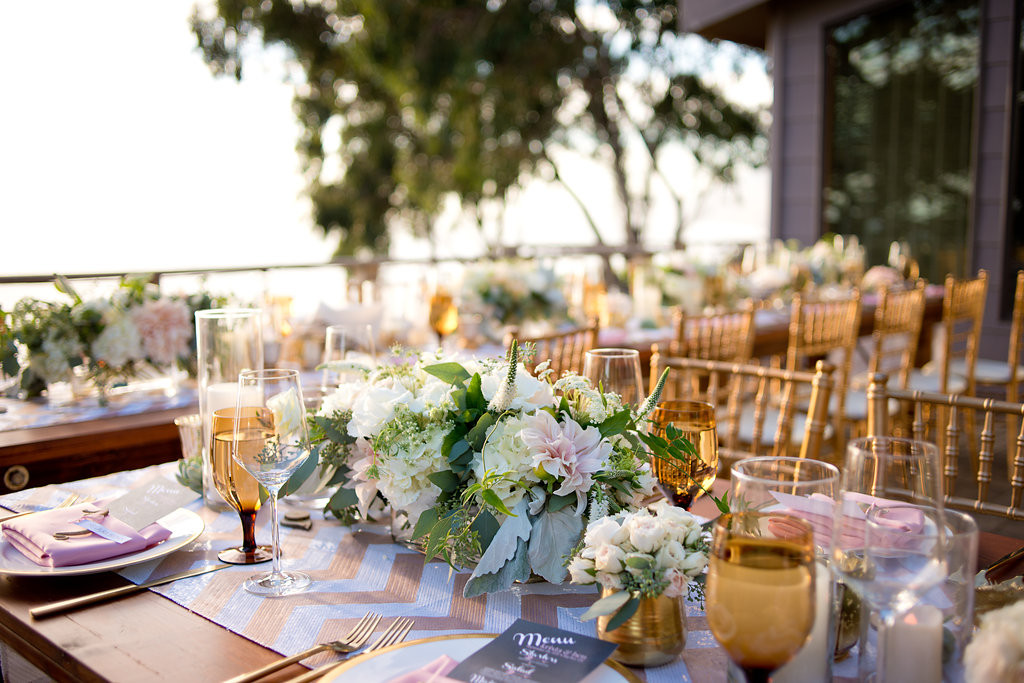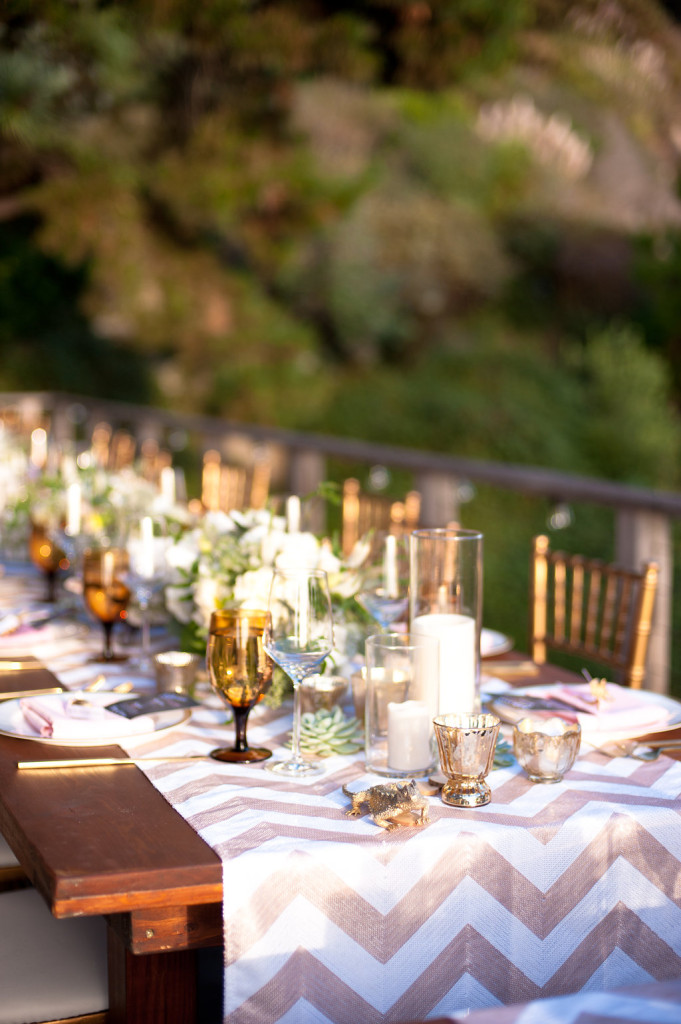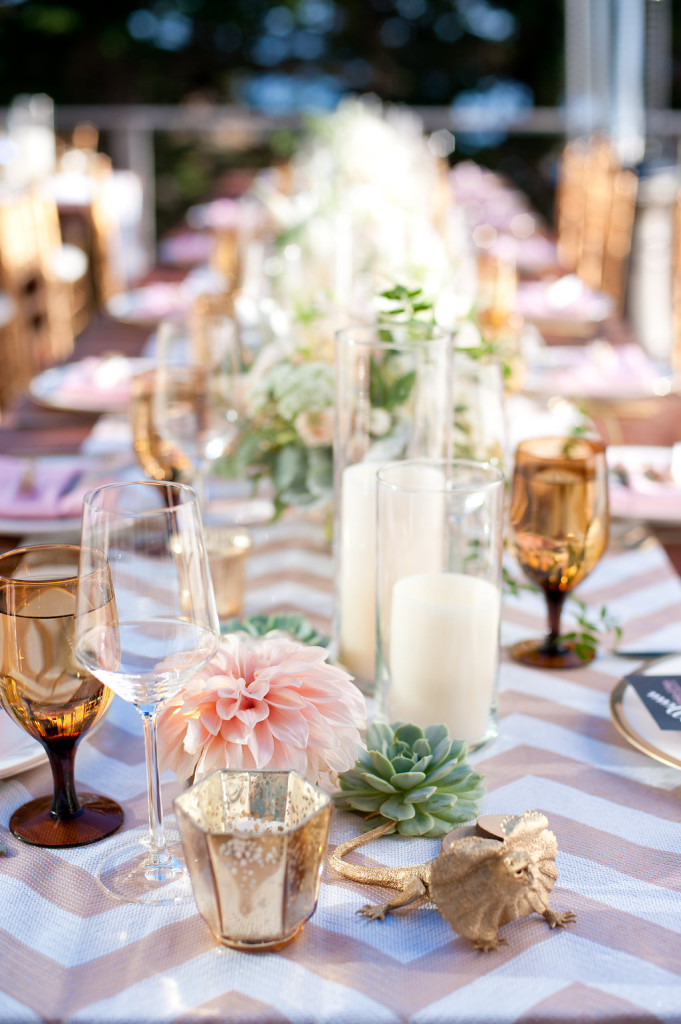 The bride had requested an oyster bar to accompany cocktails on her special day: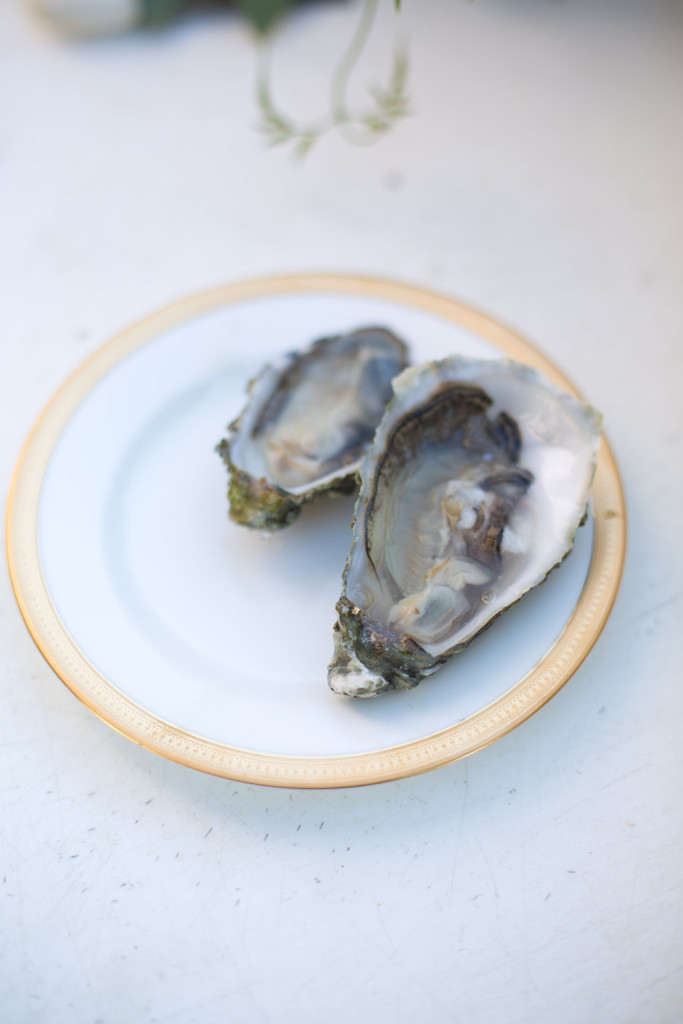 … and that was followed by a farm-to-table dinner by Amy Padilla of Feel Good Foods Catering.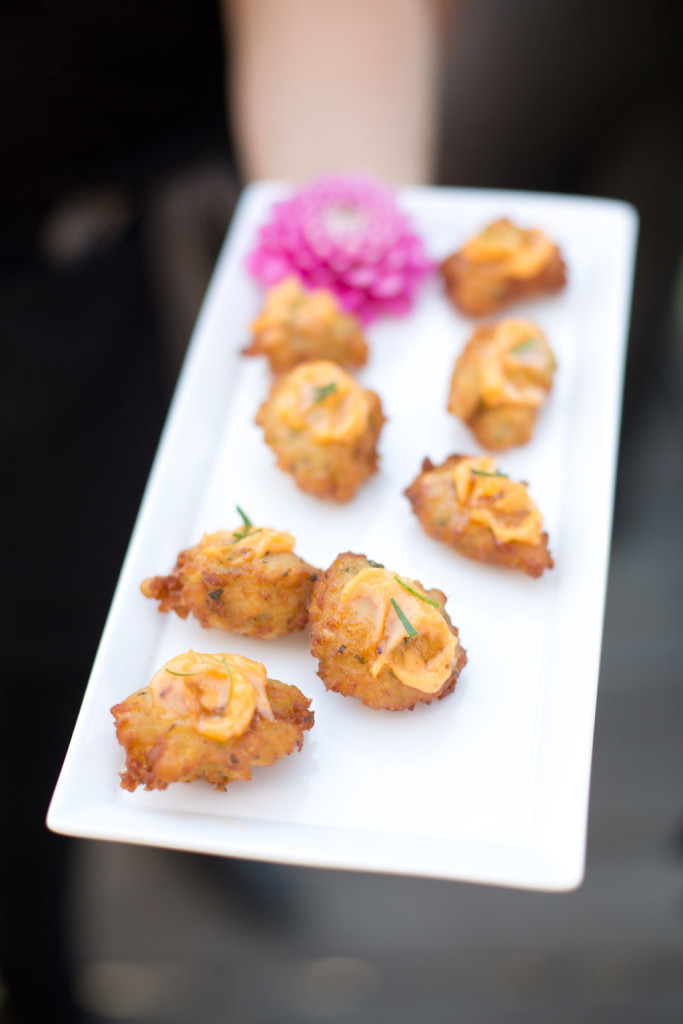 Together with the oyster bar, it was, hands down, the ultimate dining experience! The cake was "imported" from Layers Sensational…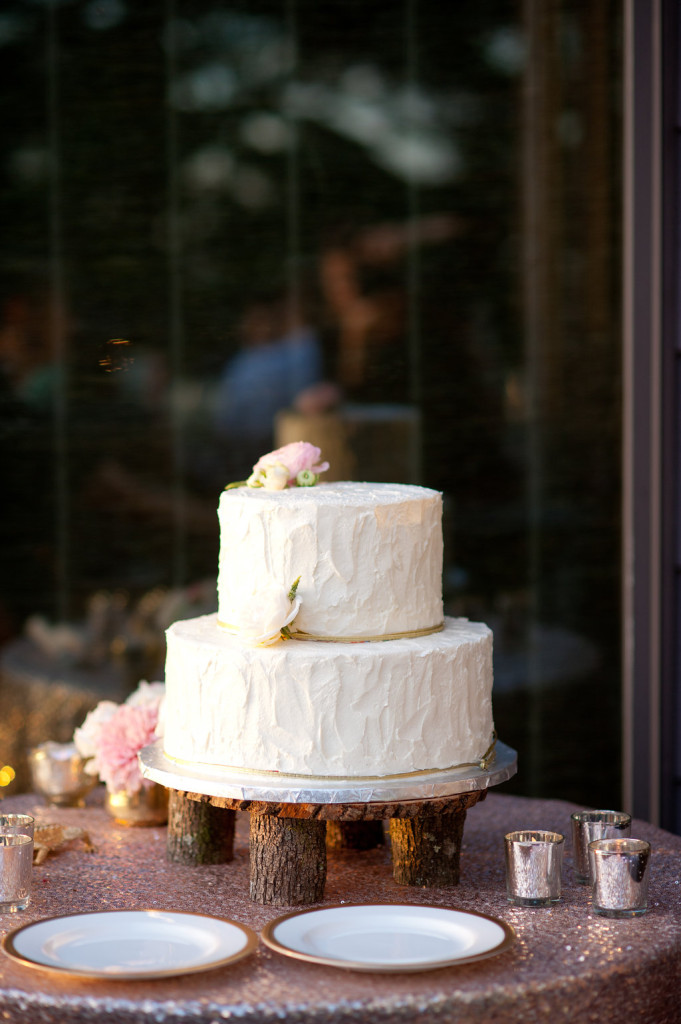 … and it was cut as the first official "joint venture" of the newlyweds!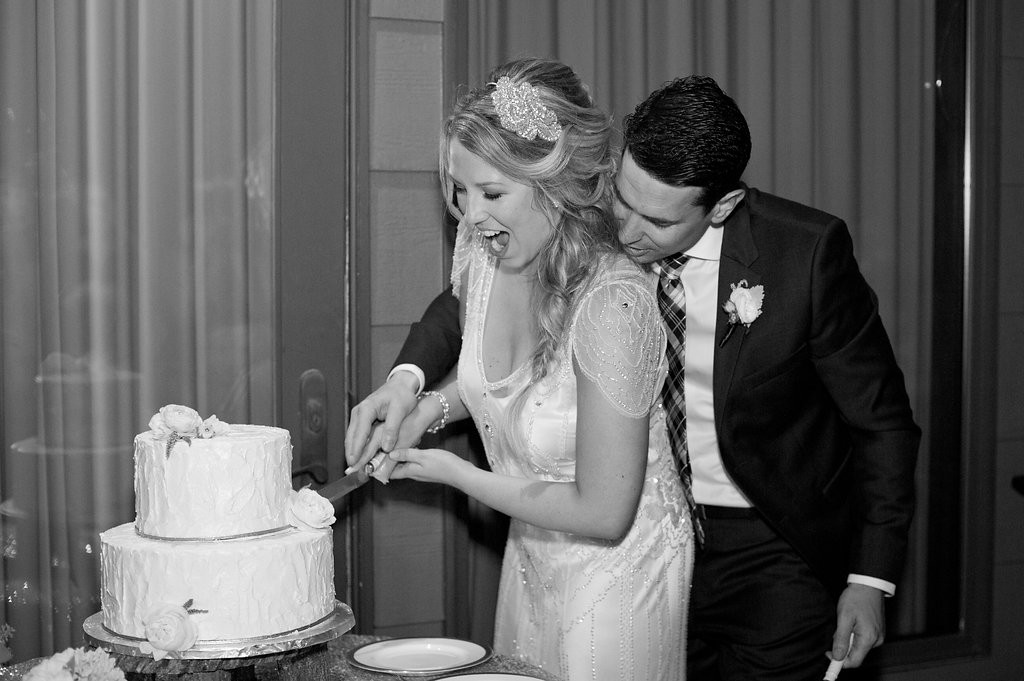 Guitarist Richard DeVinck serenaded the wedding party from ceremony through Cocktail Hour and dinner and then transitioned seamlessly to DJ'ing for a joyful dance party inside, while dusk fell…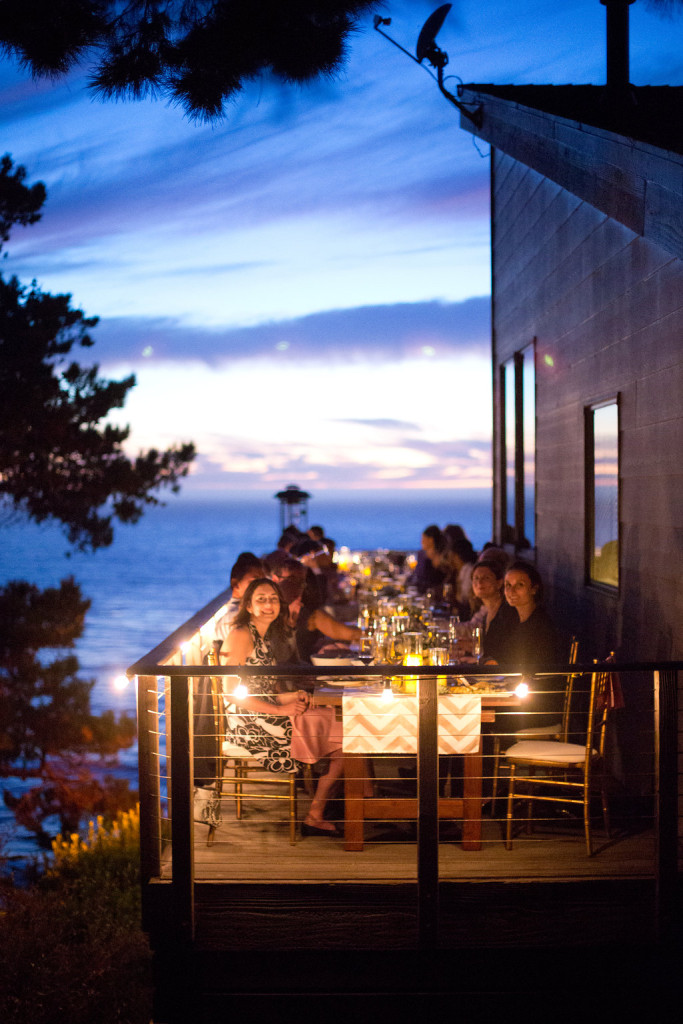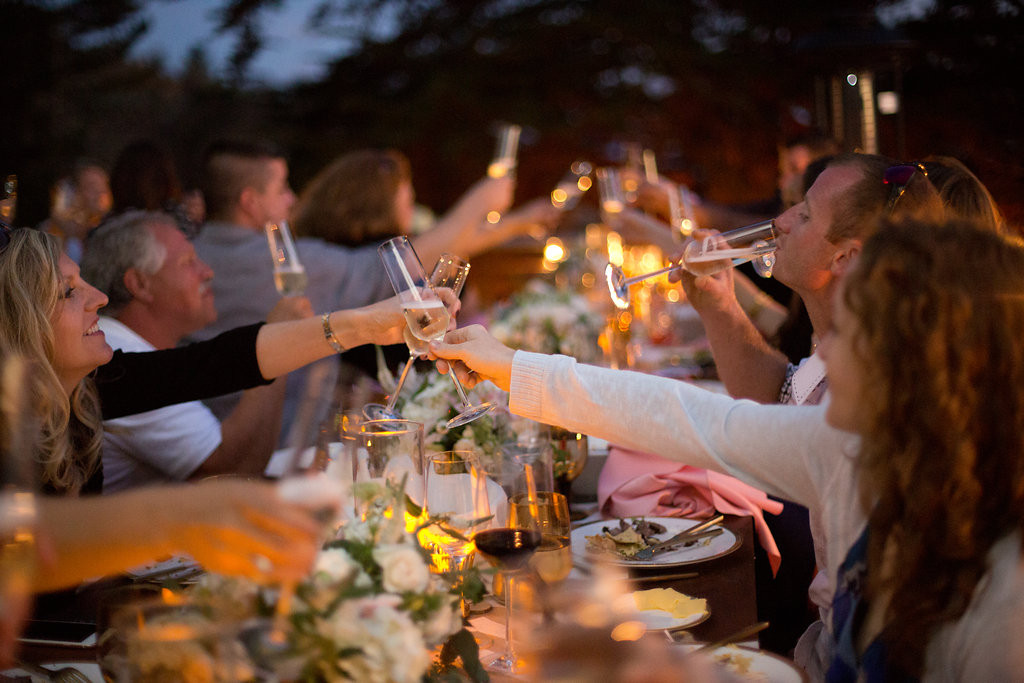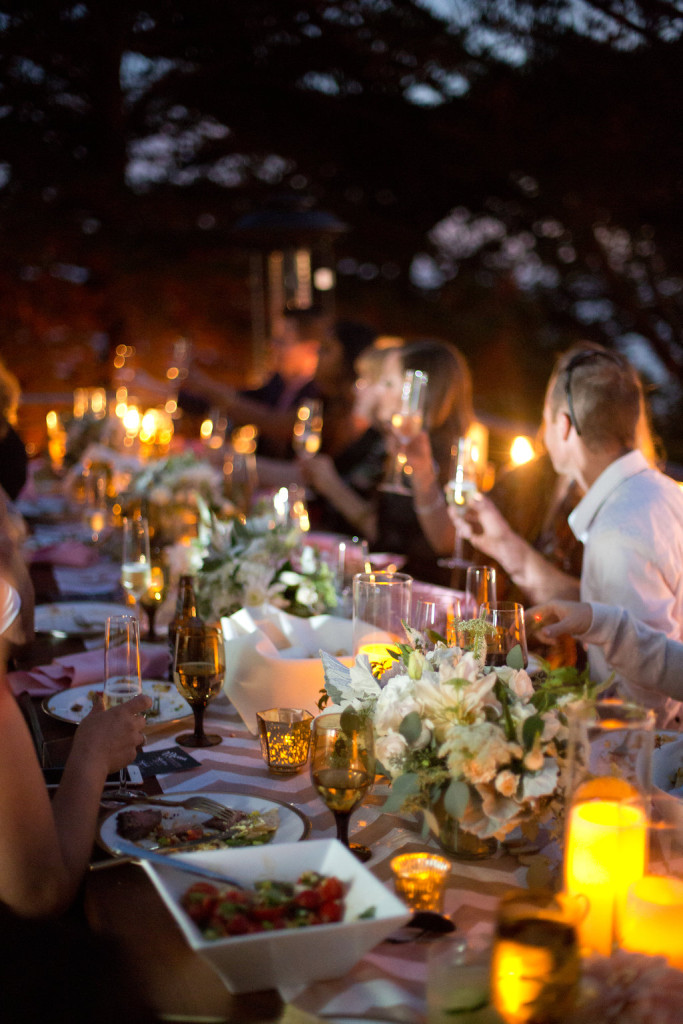 … and the garden, illuminated by myriad lanterns, turned downright magical.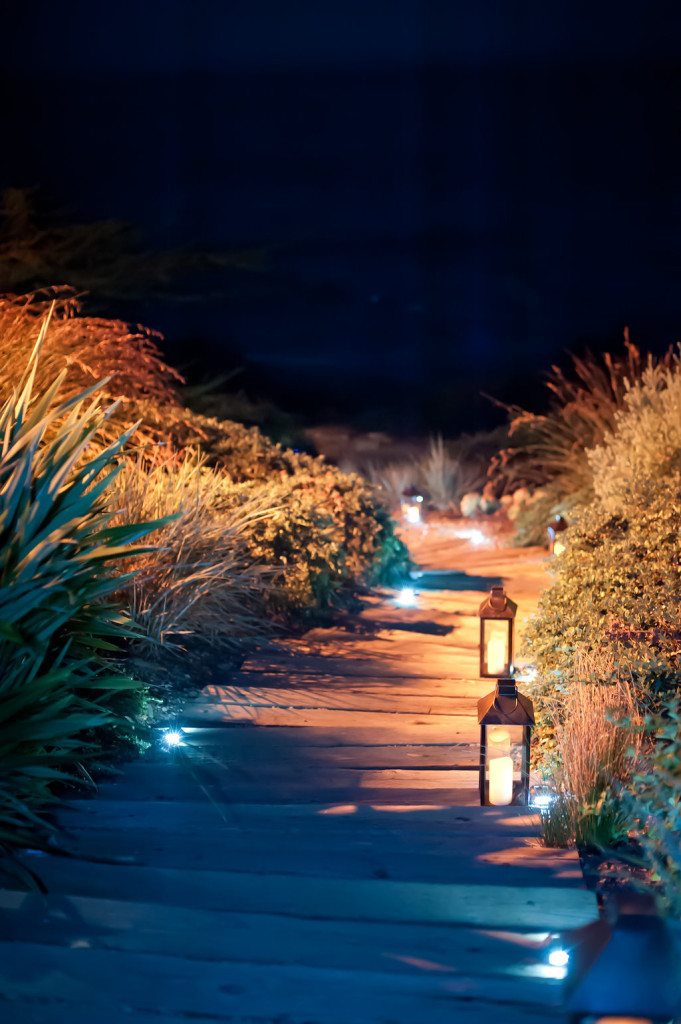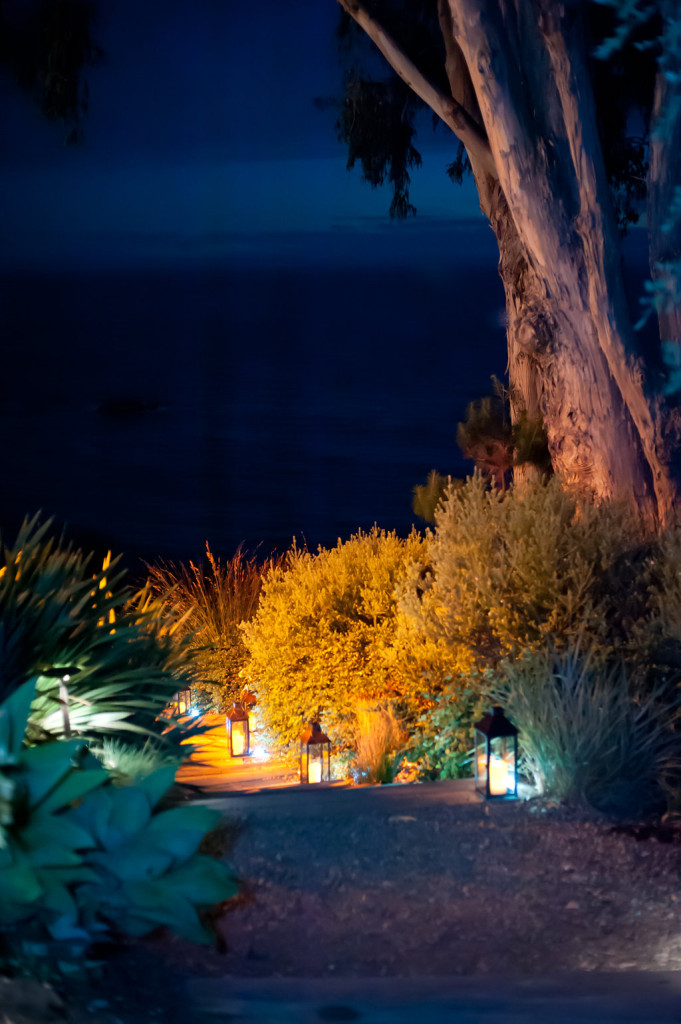 On their special day, the couple and their guests were even treated to a technicolor sunset: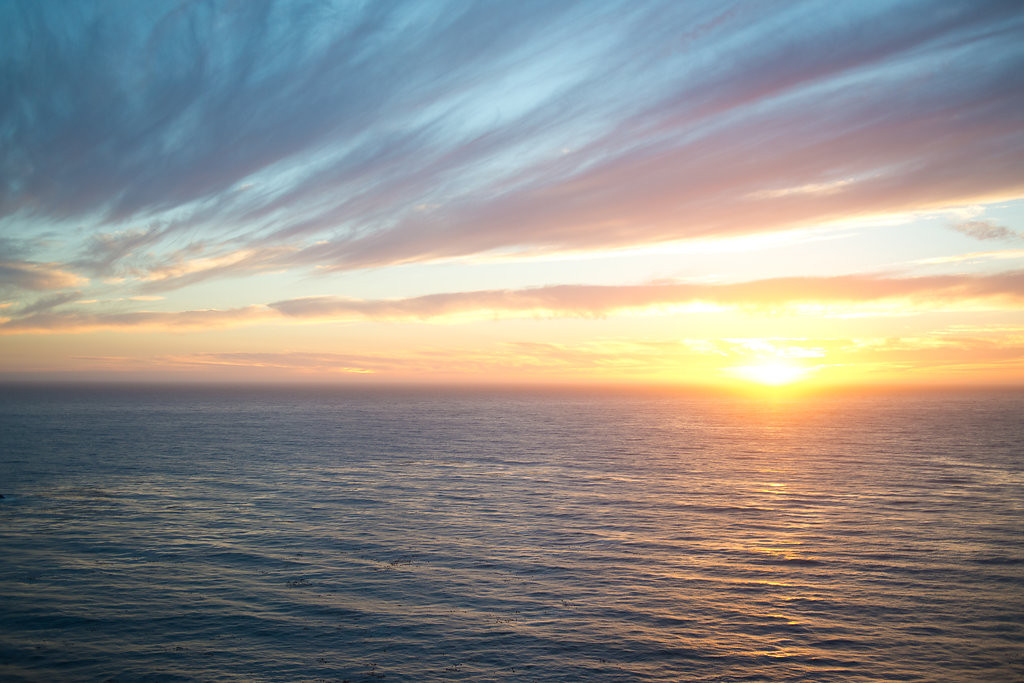 Photographer extraordinaire Sandra Fazzino captured it all for us … including the couple dancing the night away: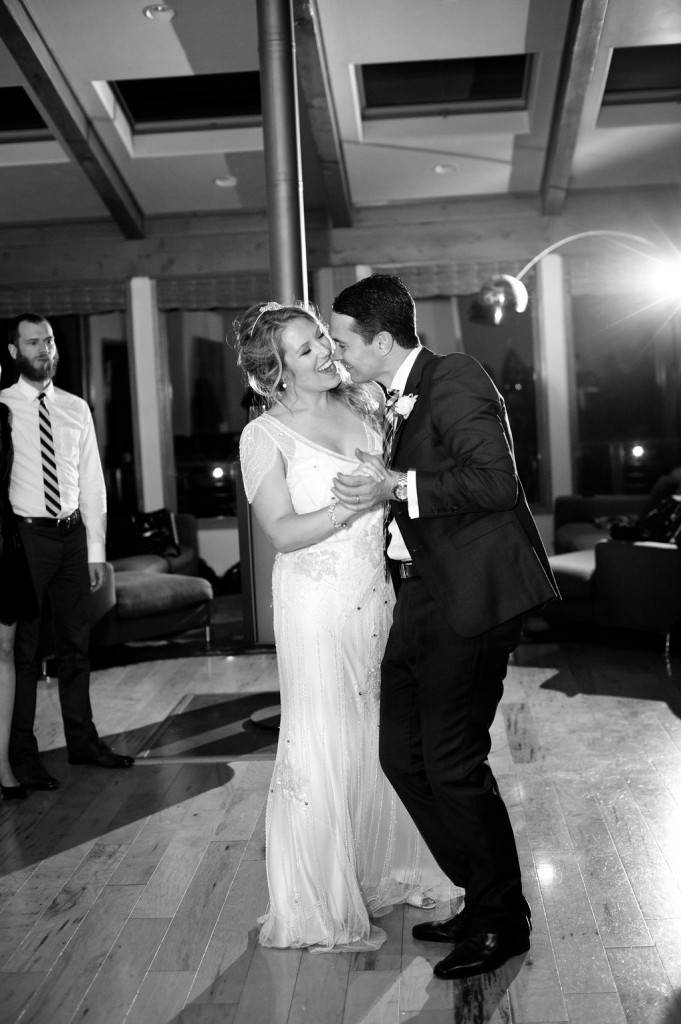 Congratulations on a truly memorable wedding, Krista and Ben – and enjoy your Honeymoon in Paris!