Tobi and Yasser were college sweethearts. They had met at UC Riverside early on – in their Freshman/Junior year, respectively – and became inseparable very soon. Despite their very different family backgrounds – Tobi is from a Korean-American family and Yasser from a Persian-American family – they found so much in common that there was never even a doubt that they would stay together. They were both family people, both love nature and animals. And wherever they were not already sharing the same interests and hobbies, chances were they would very soon! Yasser had always been big on playing sports, and soon enough Tobi picked up exercising as well – she would even begin her wedding day with a run! But more of that later…
One of the things they always shared was a love for the outdoors. Hiking, camping in Big Sur, and an engagement in the rain forest in Costa Rica – that way it was pretty clear that their wedding celebration would at least partly take place in beautiful nature. However, for that special day Tobi did not want "rustic" but "classy and elegant." The solution? Quail Lodge in Carmel.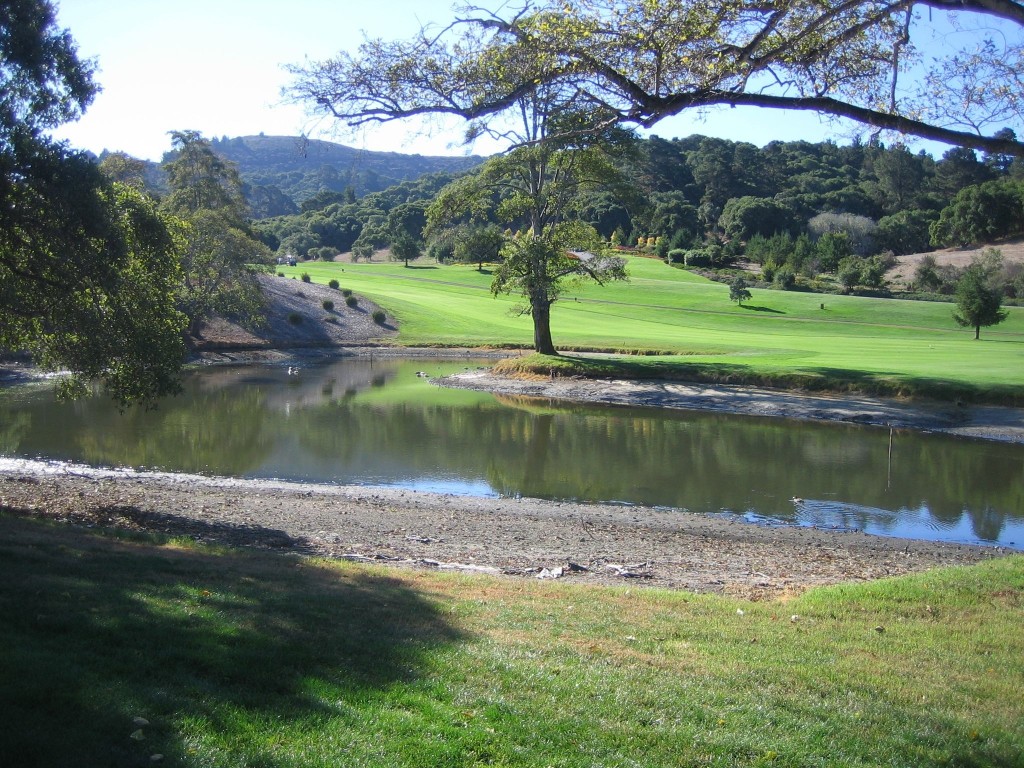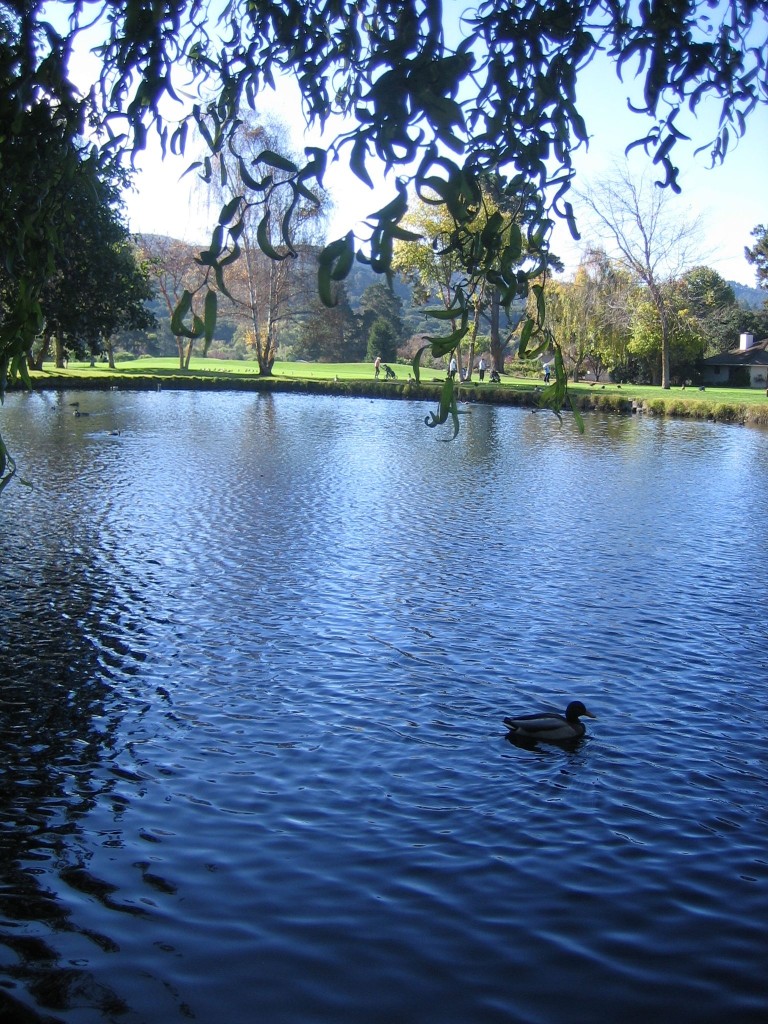 Set in the softly rolling hills of Carmel Valley as far as you can see, Quail Lodge has it all: a gorgeous outdoor ceremony site, elegant event space at the Clubhouse, and cozy accommodations at the Lodge. I knew it well, and I was overjoyed when Tobi and Yasser chose my company, A Day Like No Other, to plan, design and coordinate their Great Day.
For Tobi, wedding day began (AFTER her morning run!) with a hair and makeup session…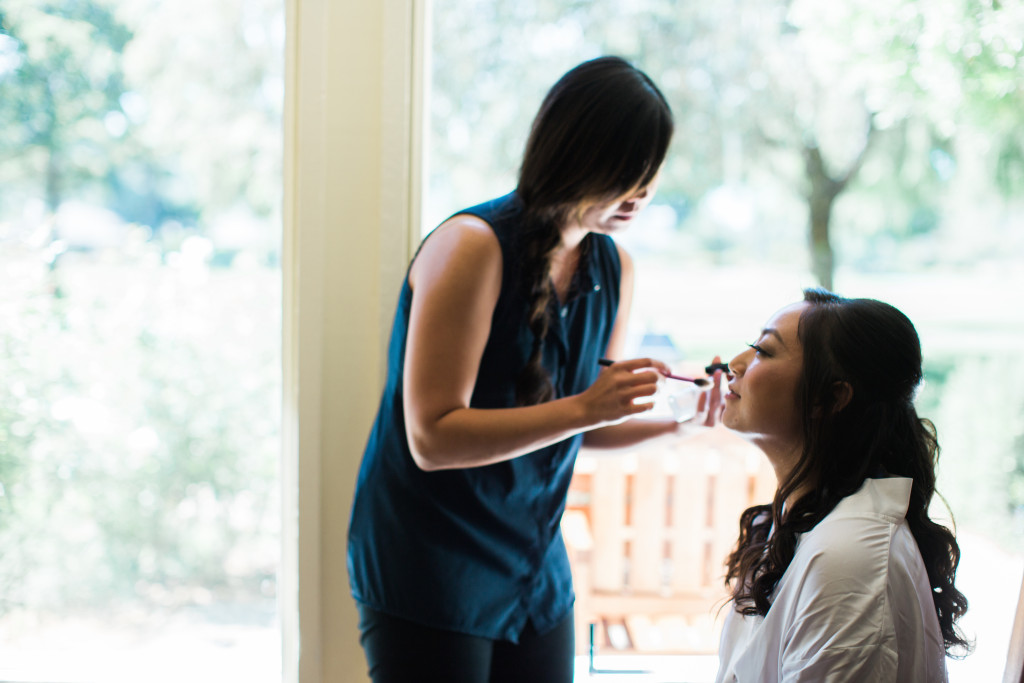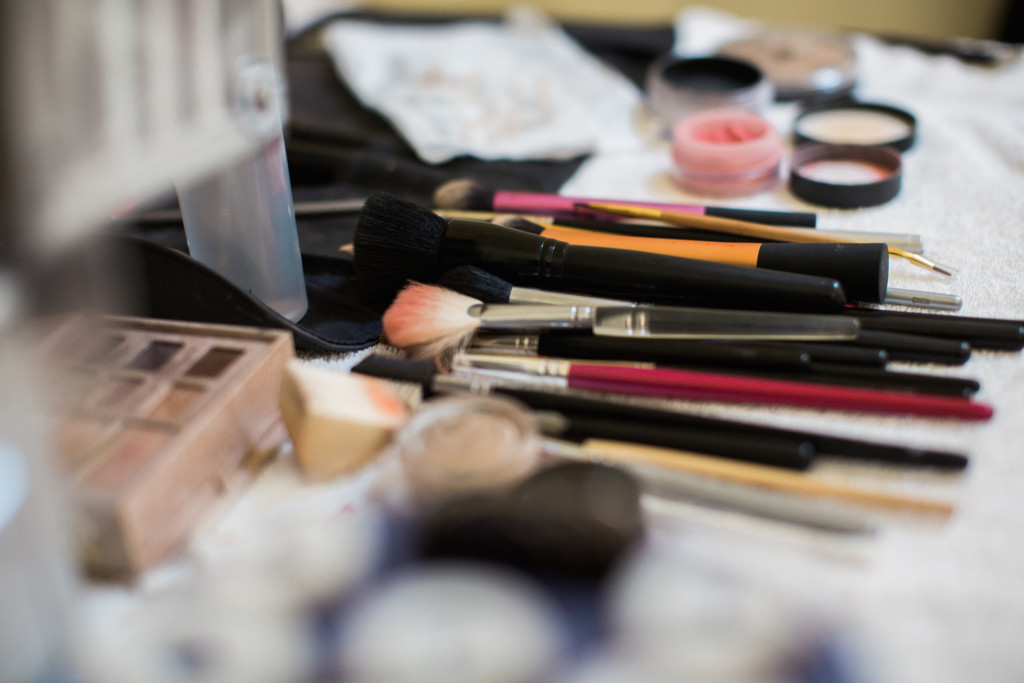 … in the bridal suite at Quail Lodge …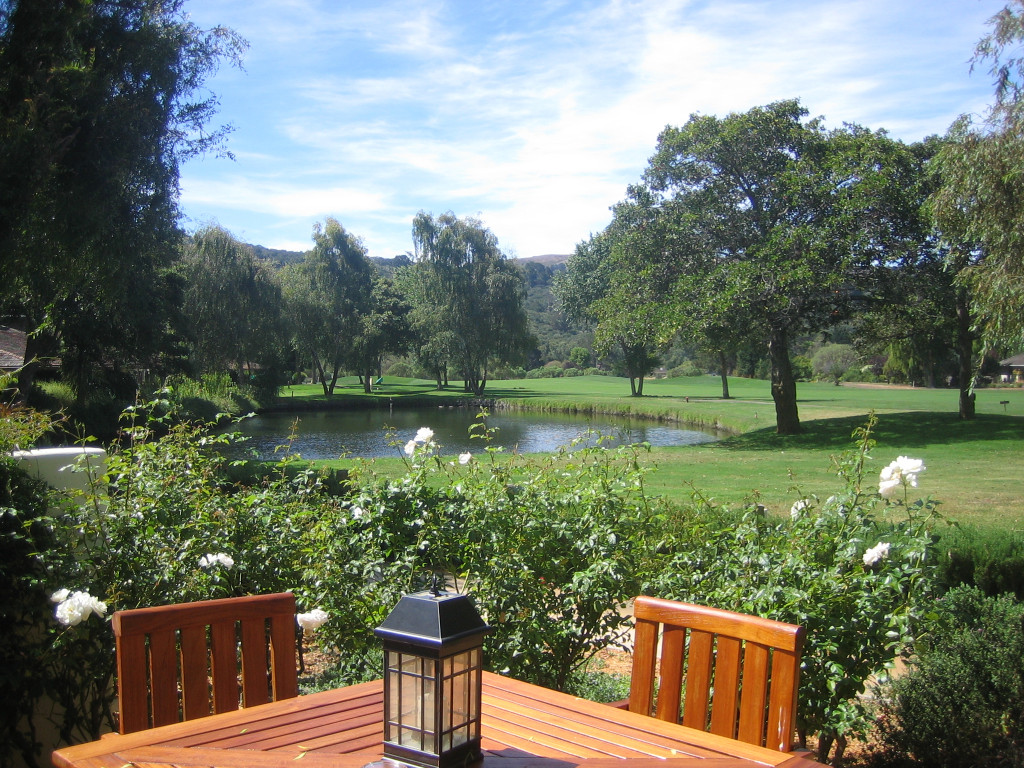 under the expert hands of Anna and Soyeoon from Wowpretty Salon. Next step (literally!) – get into her elaborate strapless Maggie Sottero wedding dress, with exquisite lace detailing and crystal embellishment…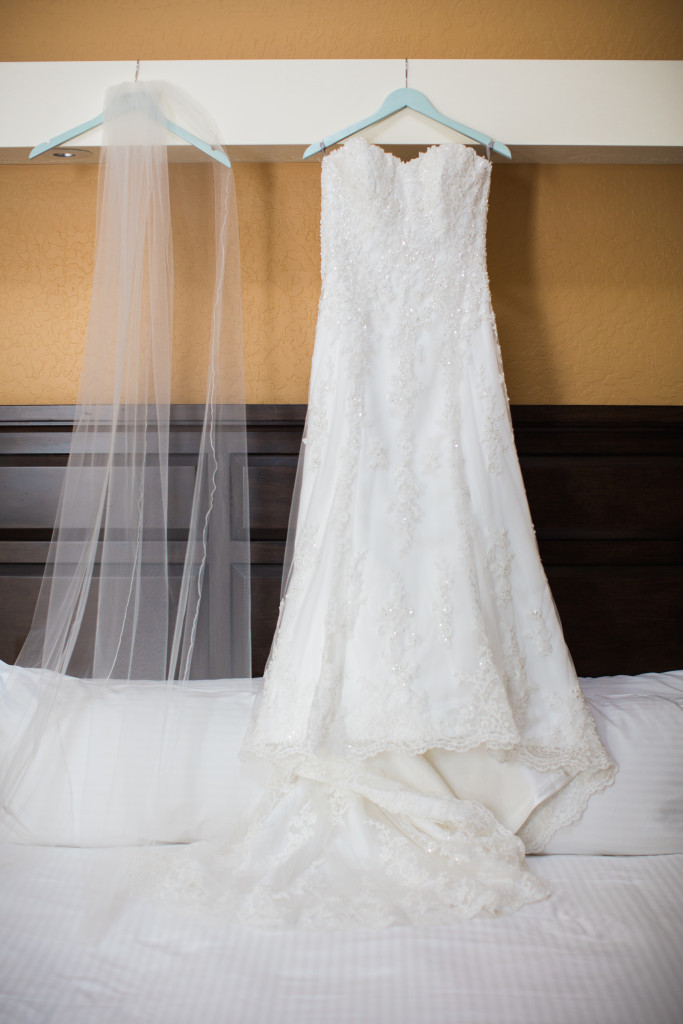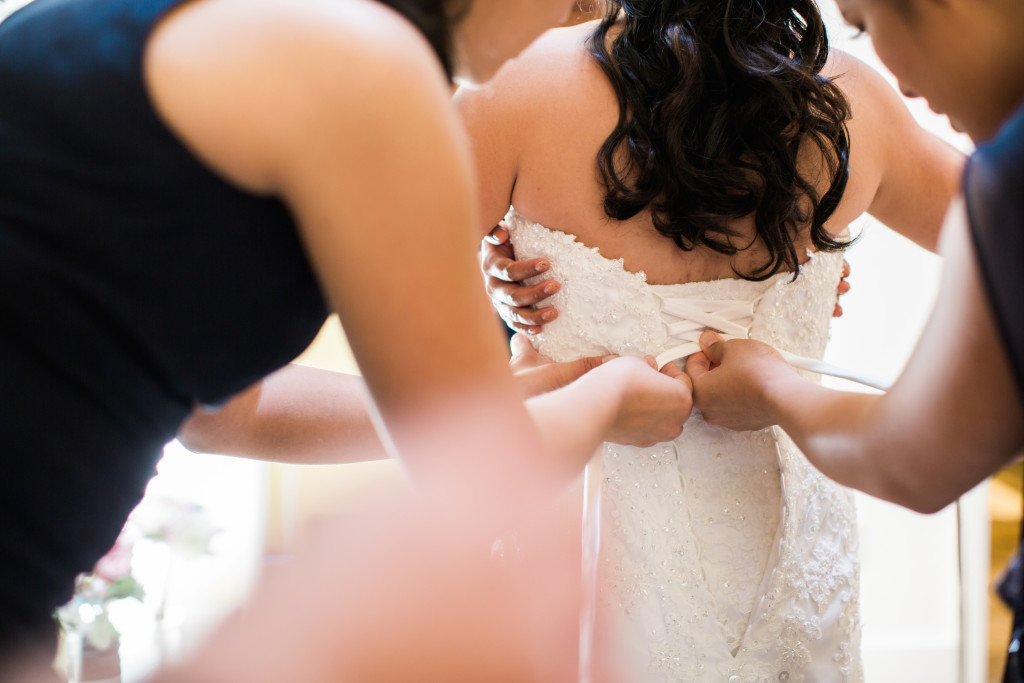 Tobi's bridesmaids, all in midnight blue crepe dresses, had quite some work to do lacing the bride up! Then: jewelry!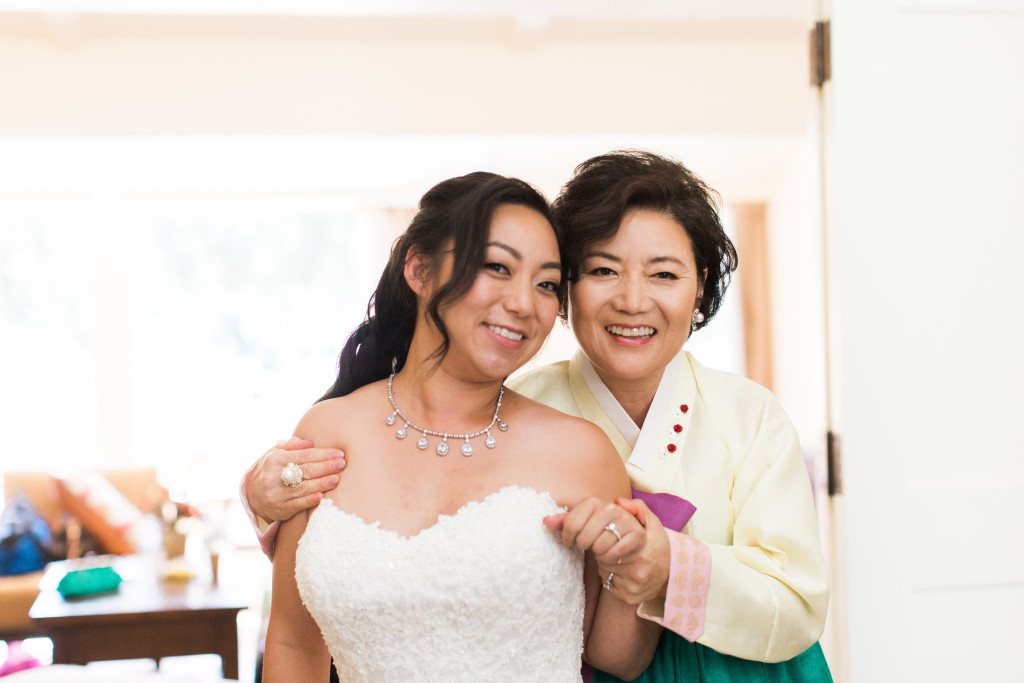 … crystal-embellished bridal shoes…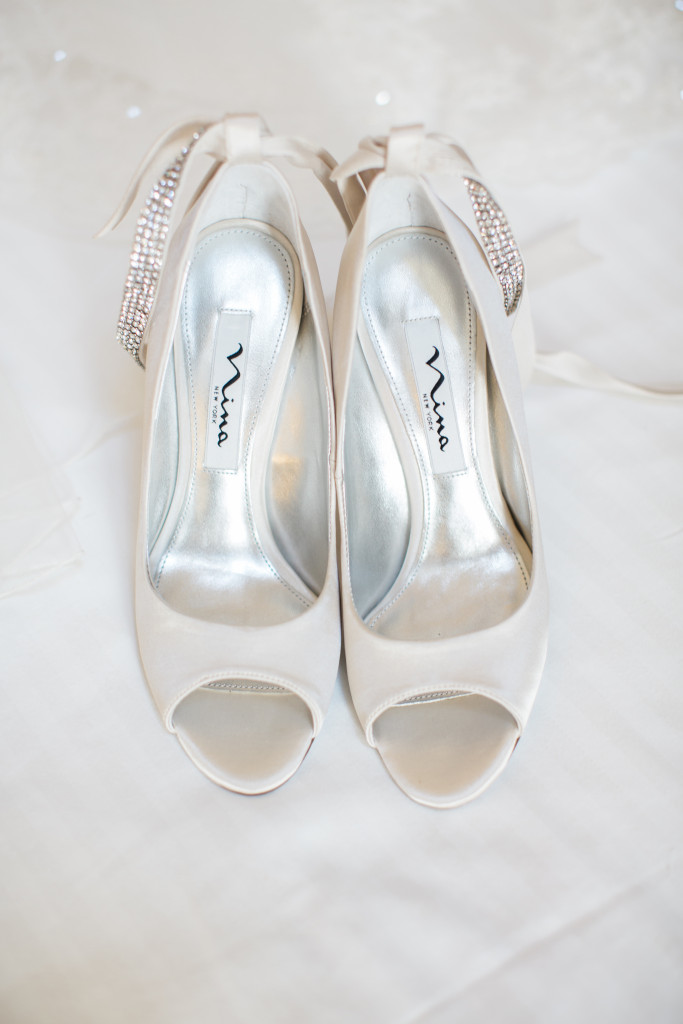 … and her bridal bouquet (from Janelle Jacky of Green Petal Designs, who created all the gorgeous floral decor throughout)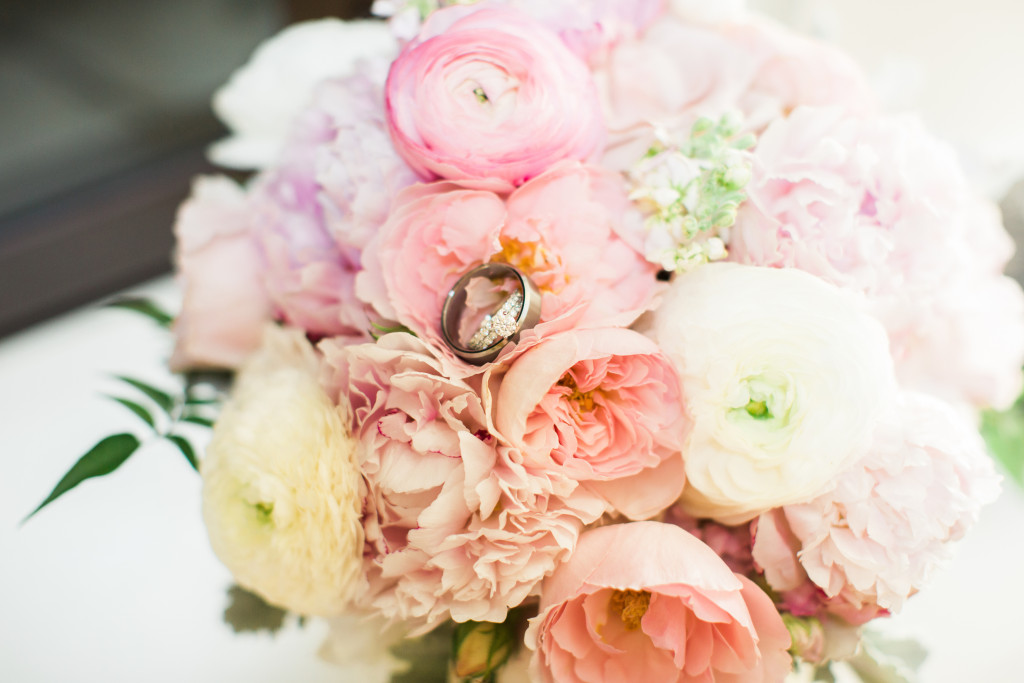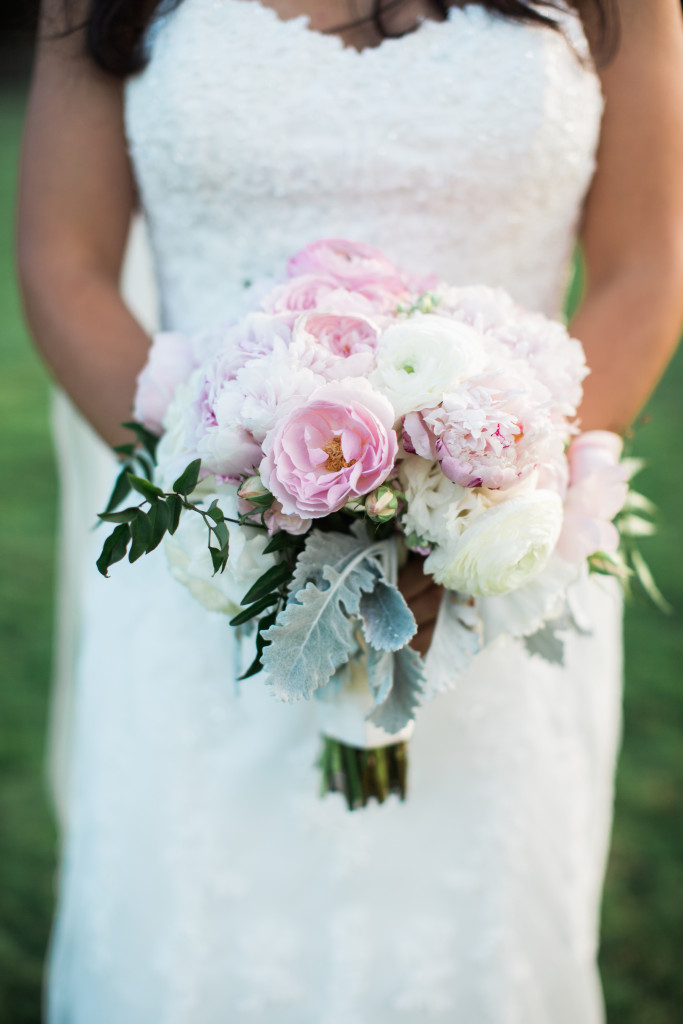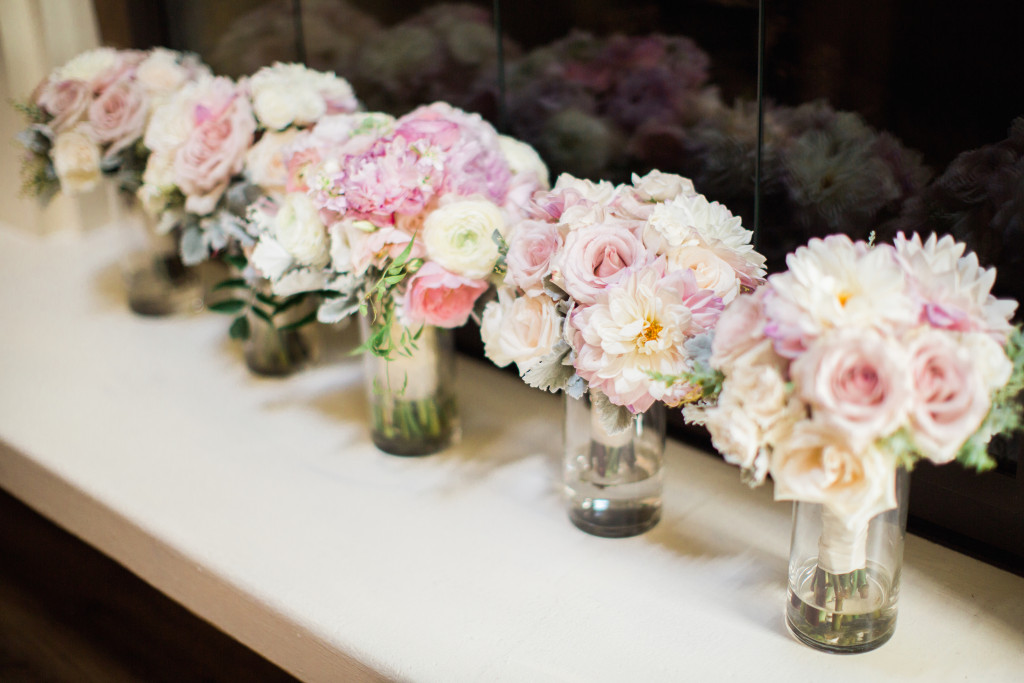 –  and ready for First Look on the picturesque bridge at Quail Lodge!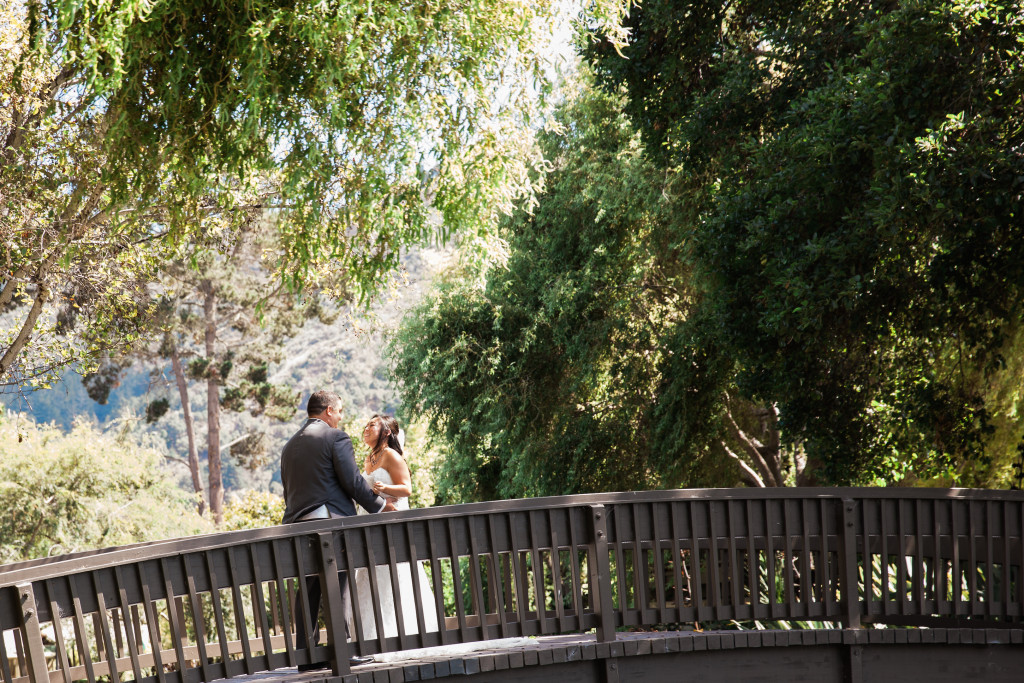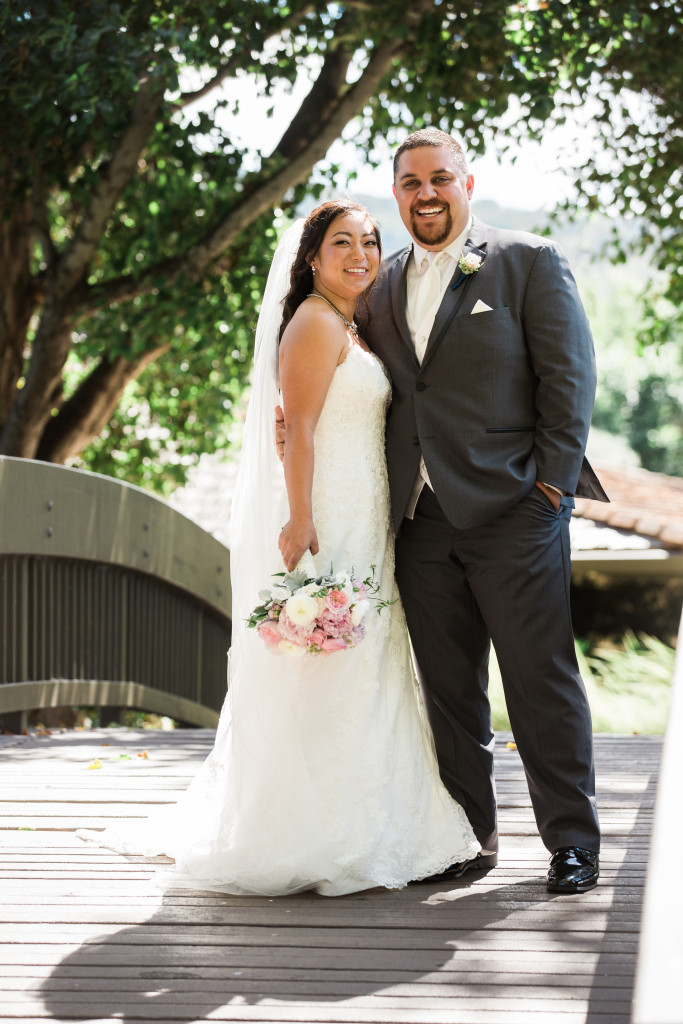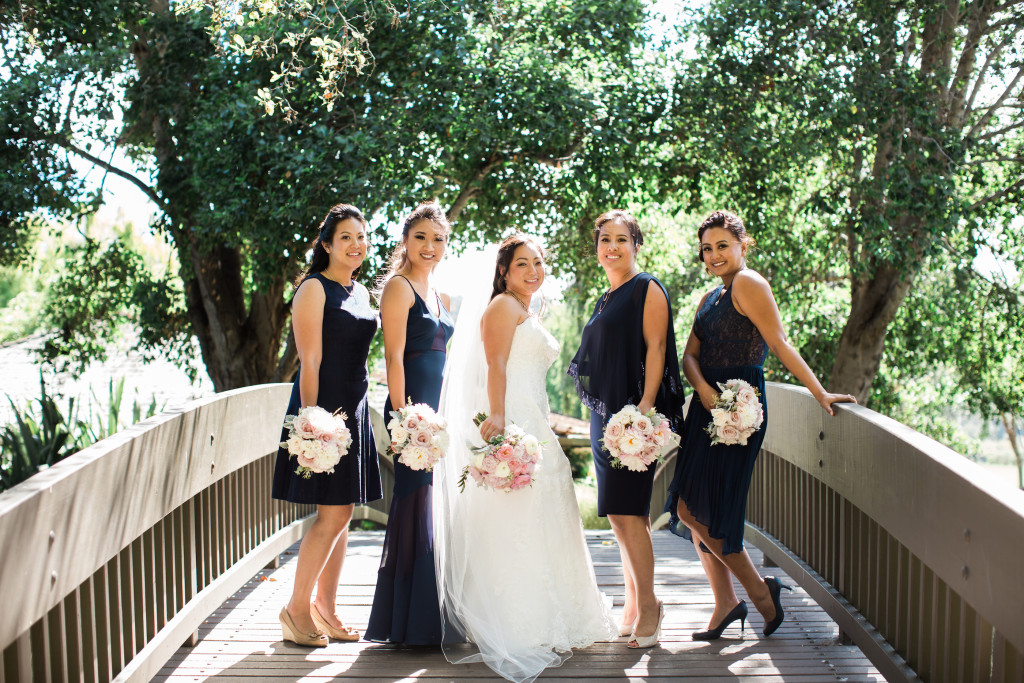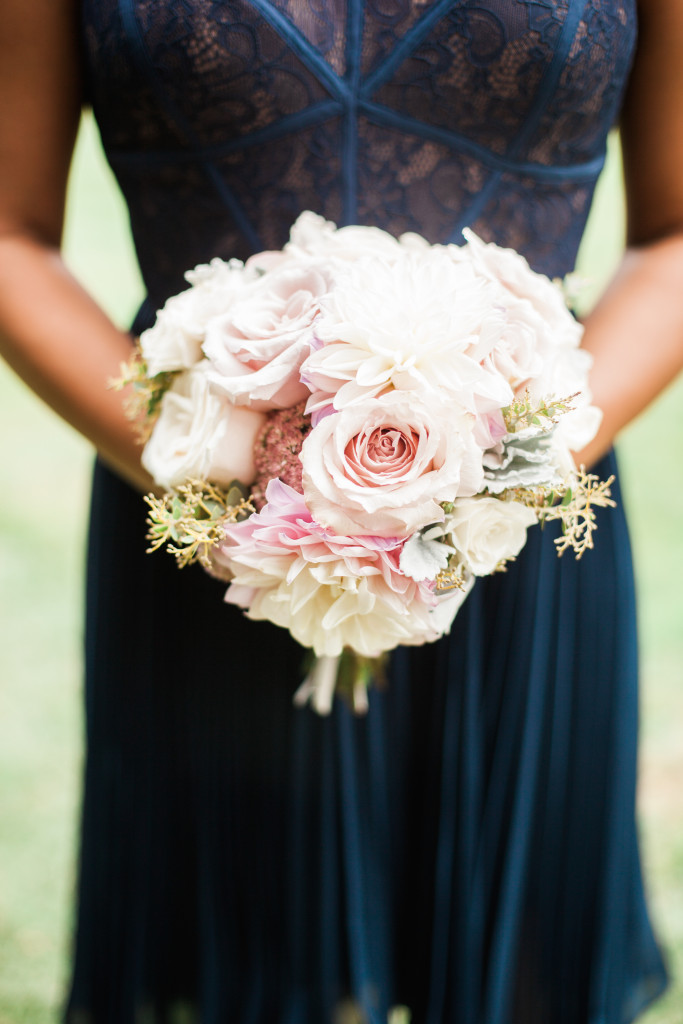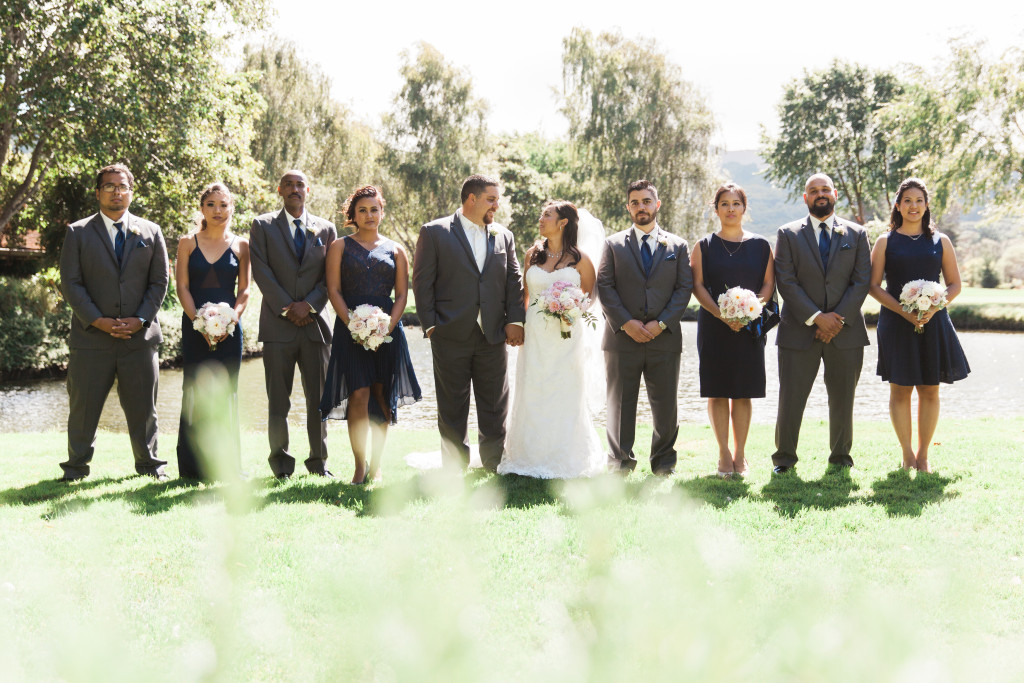 While the couple had many, many photos and video footage taken (by Patrick Ang's photo and video crews), we were all busy getting the ceremony site at Quail Meadows set up for an outdoor Catholic Mass officiated by Tobi's uncle.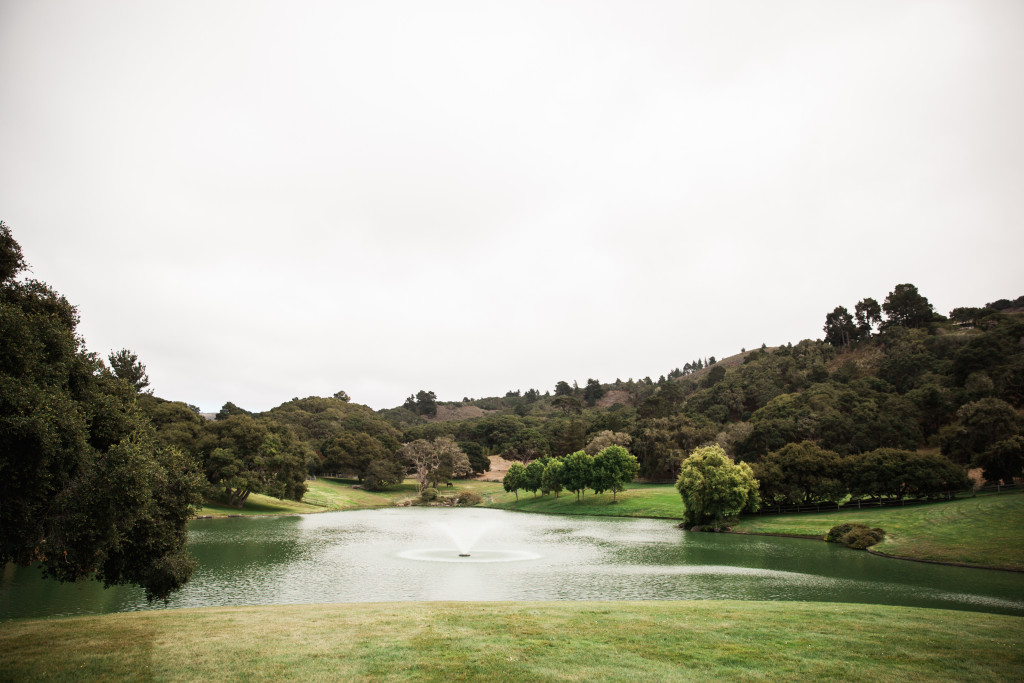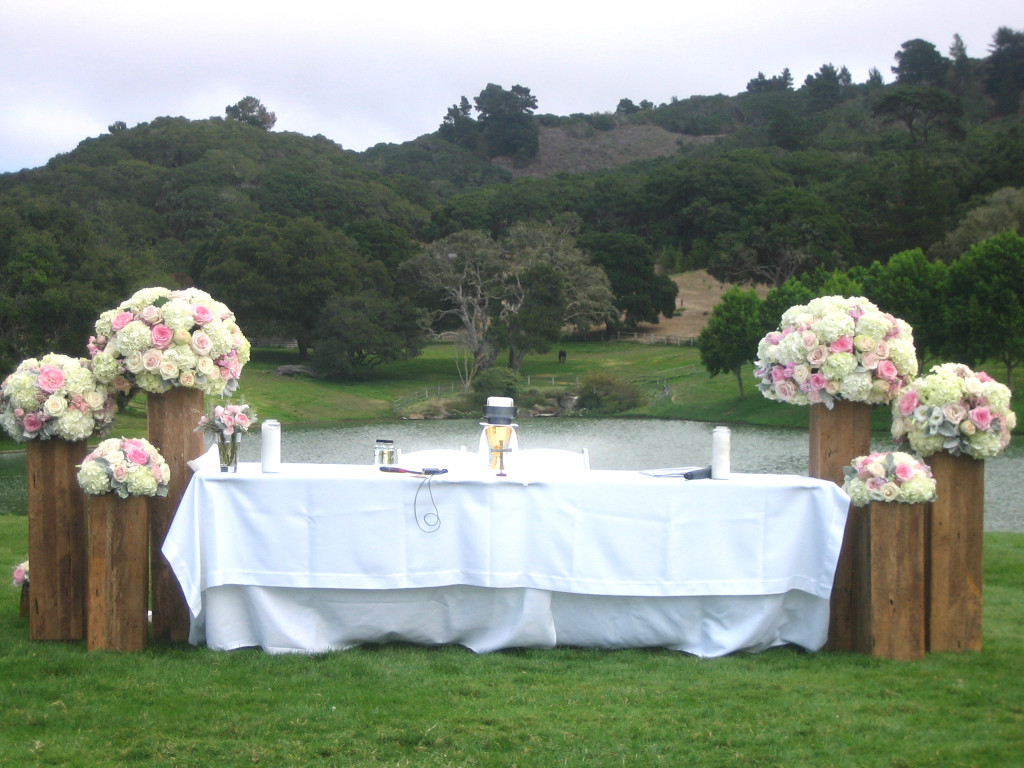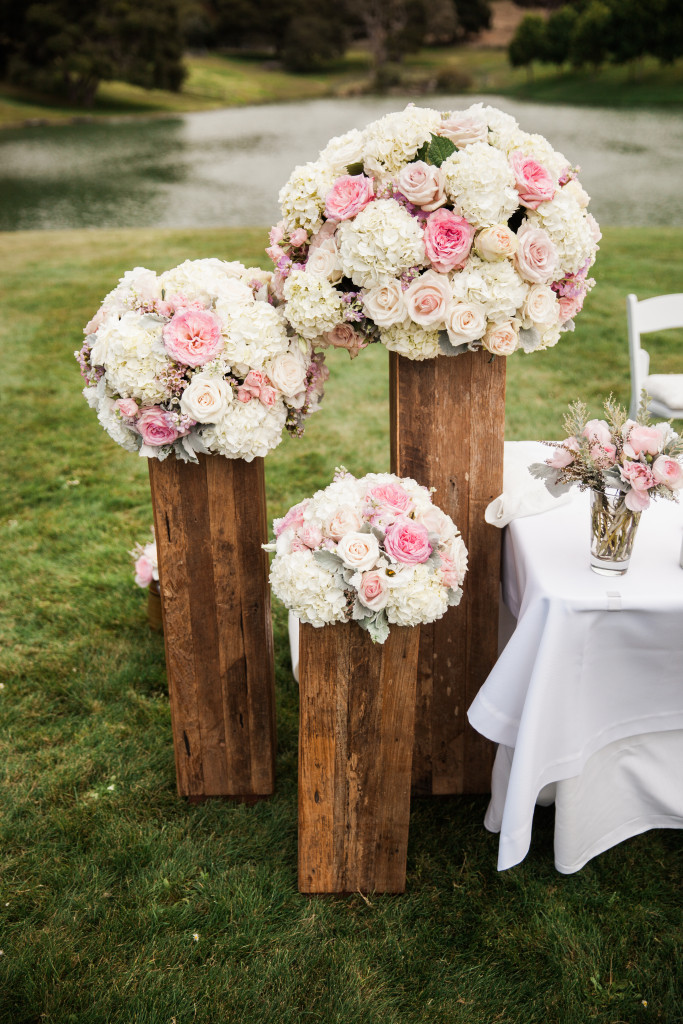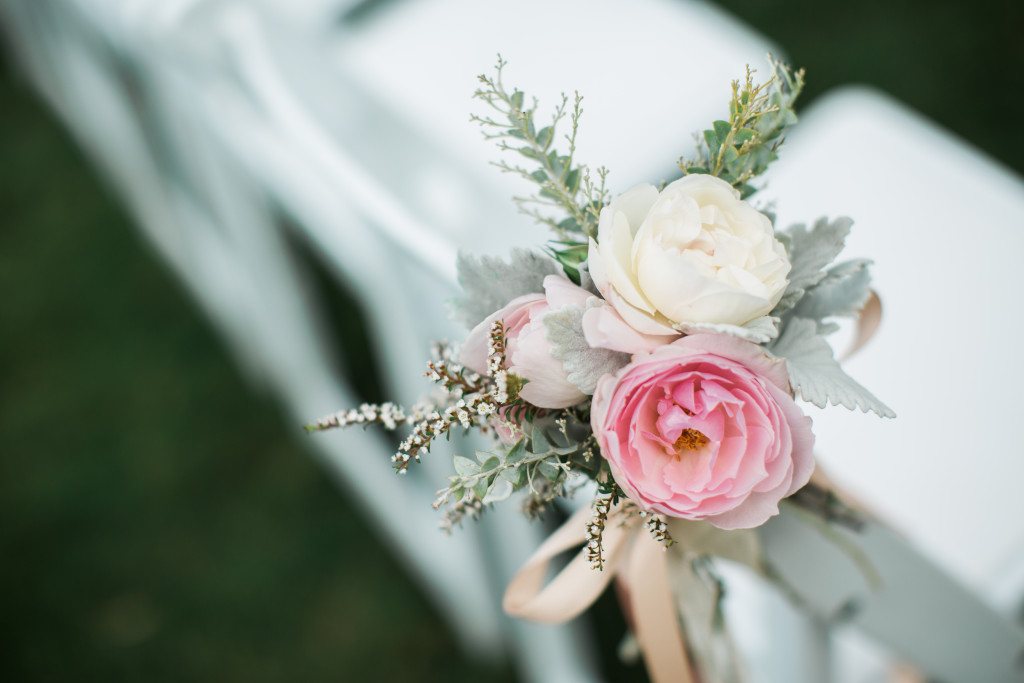 A radiant and expectant bride was waiting upstairs in the "barn" (a rustic-elegant building at Quail Meadows)…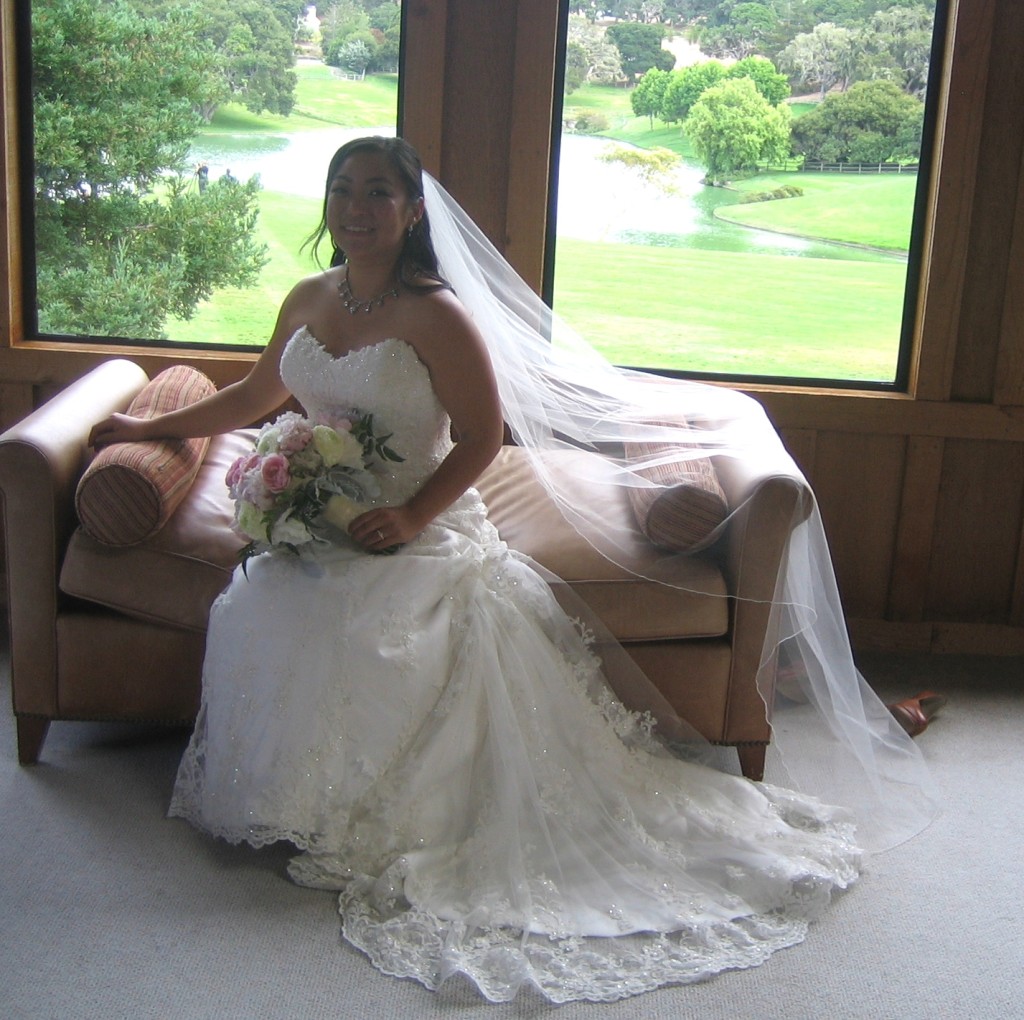 … until the great moment had come. The bride was preceded by her cute flower girl…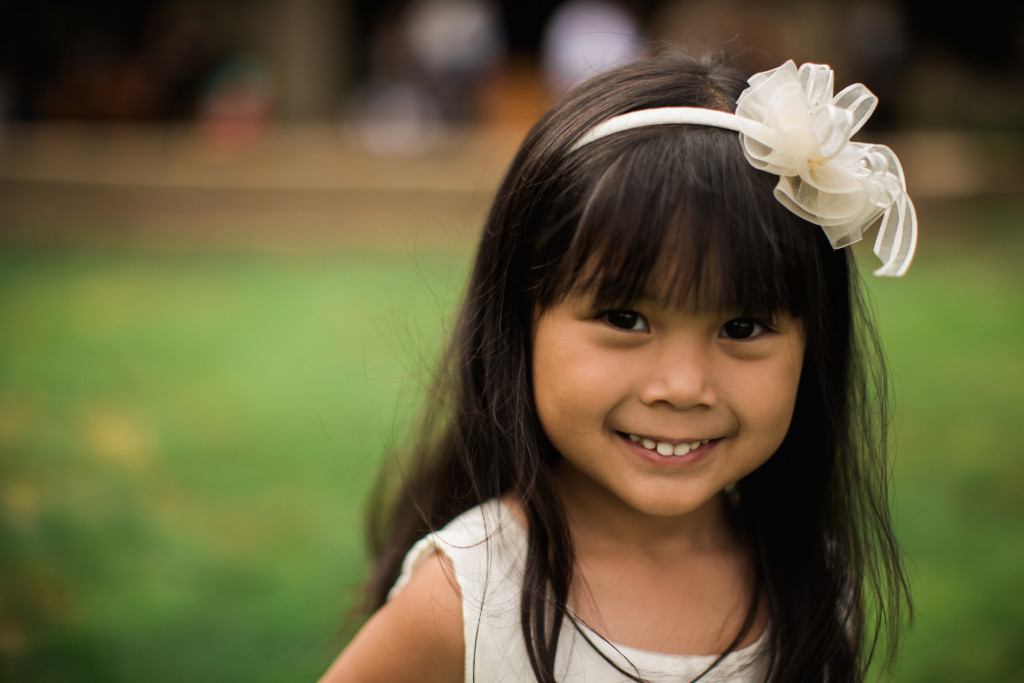 … and then her proud Dad escorted her all the way to the ceremony:
Isn't that romantic? Her processional song, played by DJ John Gregoria of DNA Entertainment (who provided music throughout), was the Jurassic Park theme melody, and throughout the wedding mass, friends and relatives provided live music as well.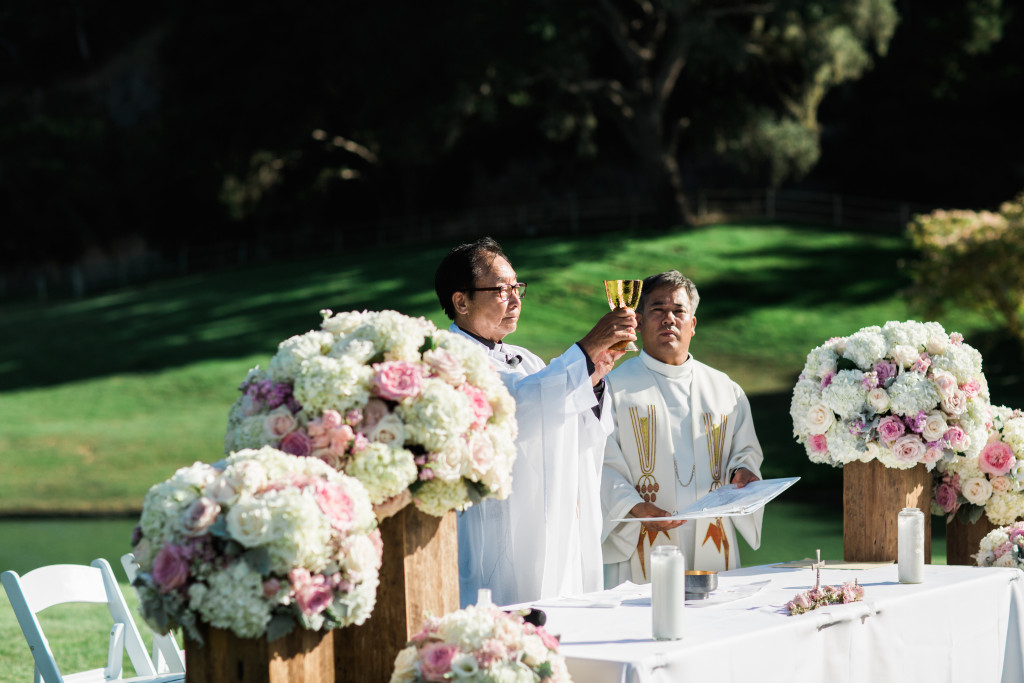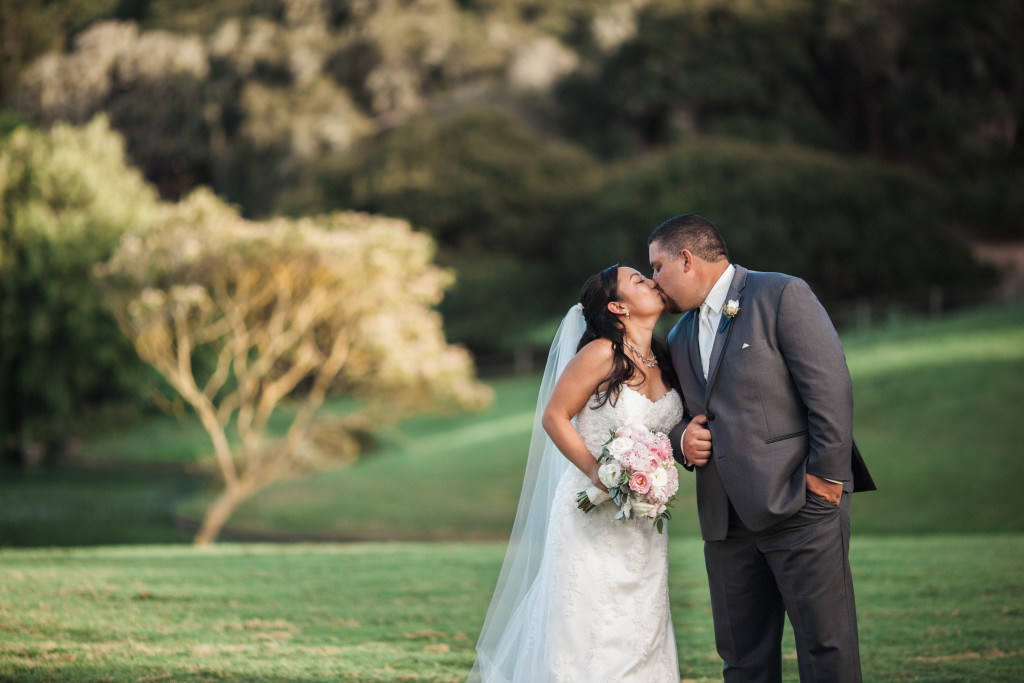 Cocktail Hour for the more than 170 guests was held on the patio of the Quail Clubhouse…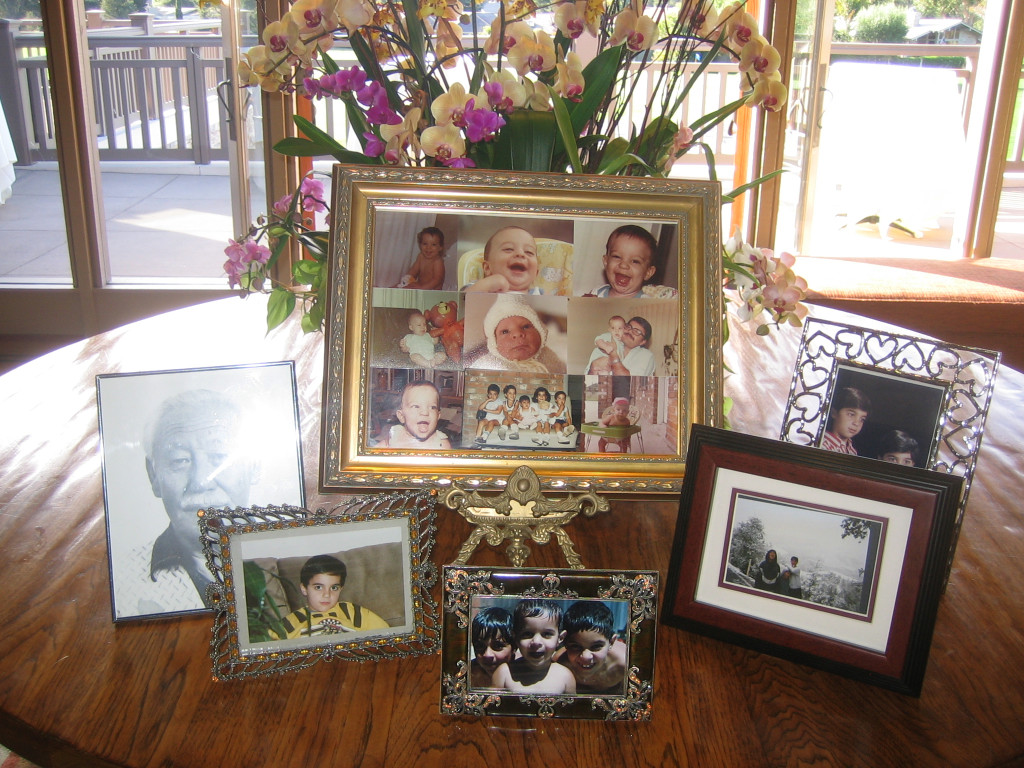 … with baby photos of the couple and other family photos for the guests to reminisce about, and with a photo booth (also from DNA Entertainment) which was a huge hit.
Guests looked up their seating assignment for dinner on an elaborate chalkboard chart by Ryanne Steele of Steele My Heart …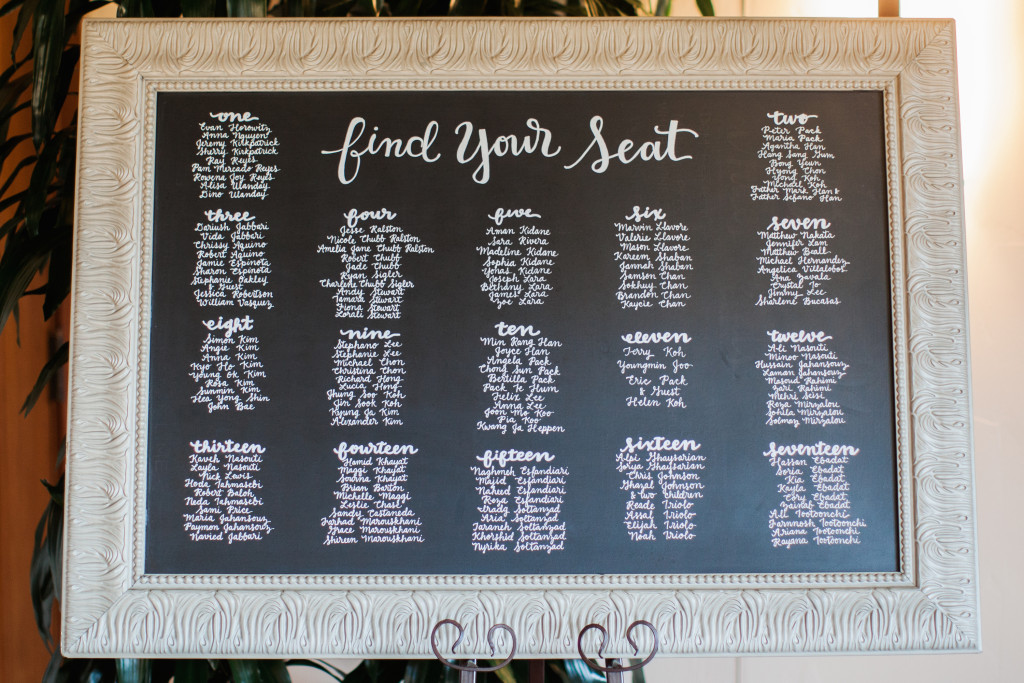 … and were then treated to a wonderful Persian wedding ceremony. Lili Ghazian of Aroosi had created an elegant sofreh-aghd (wedding spread) in the golden and blush pink colors of the wedding: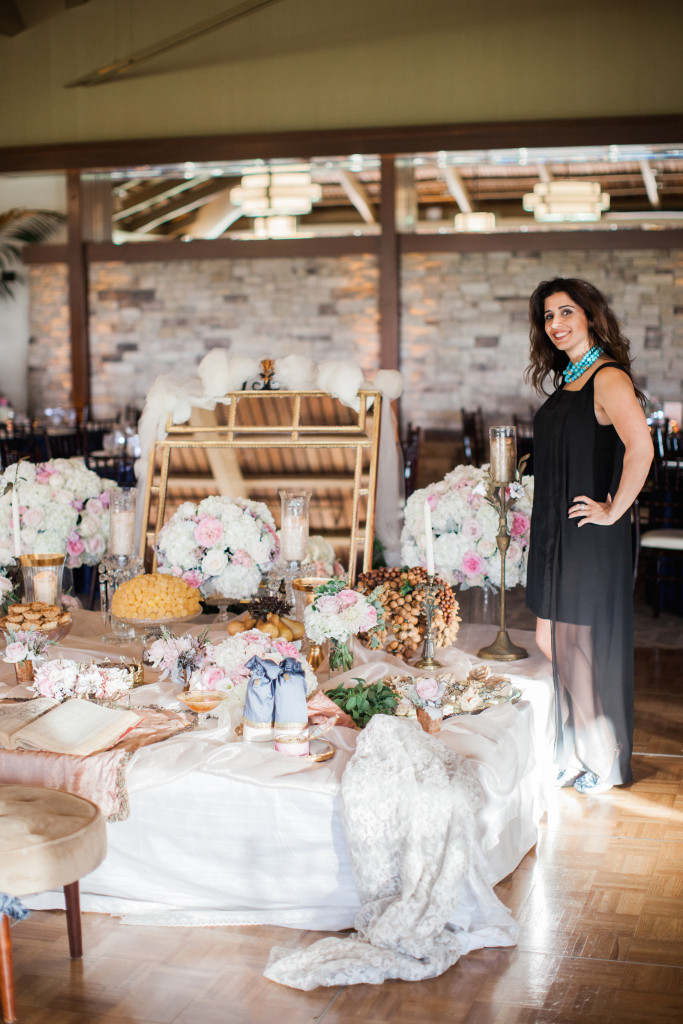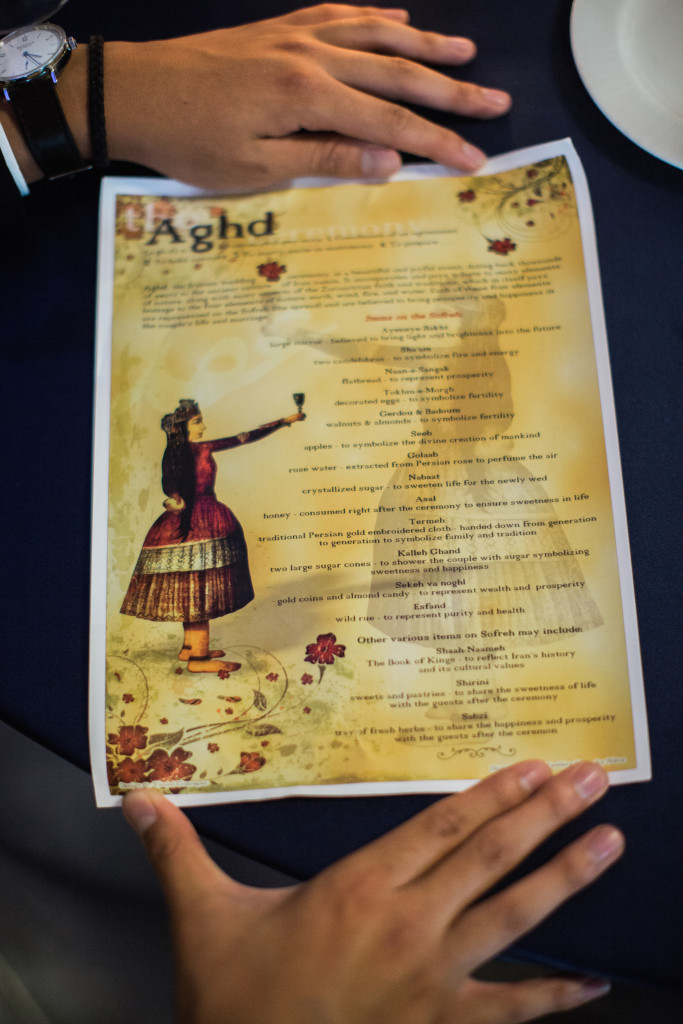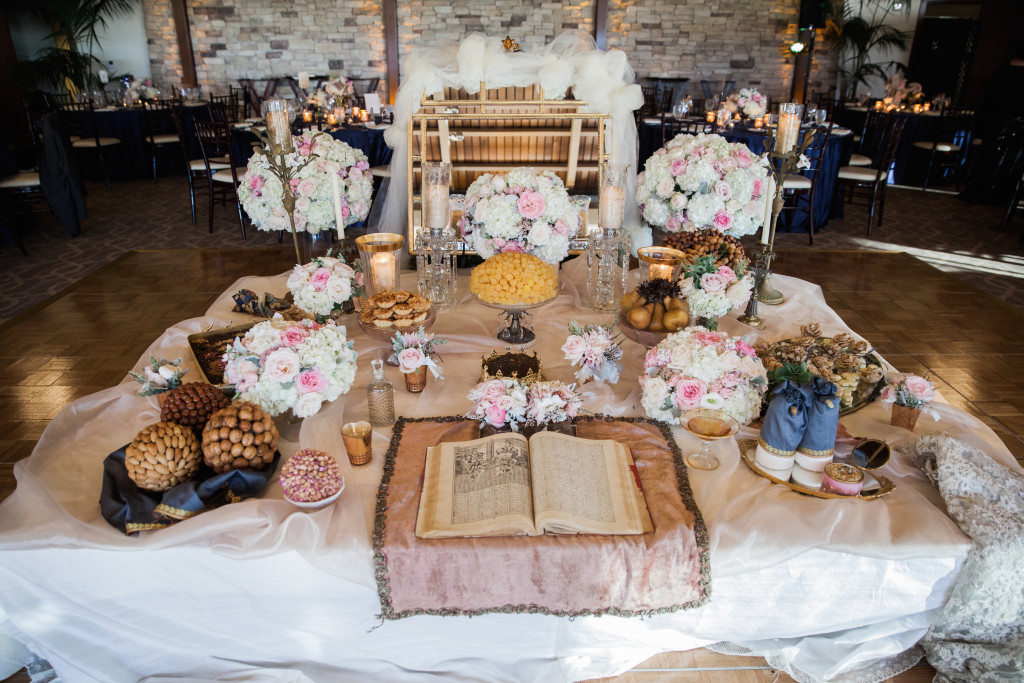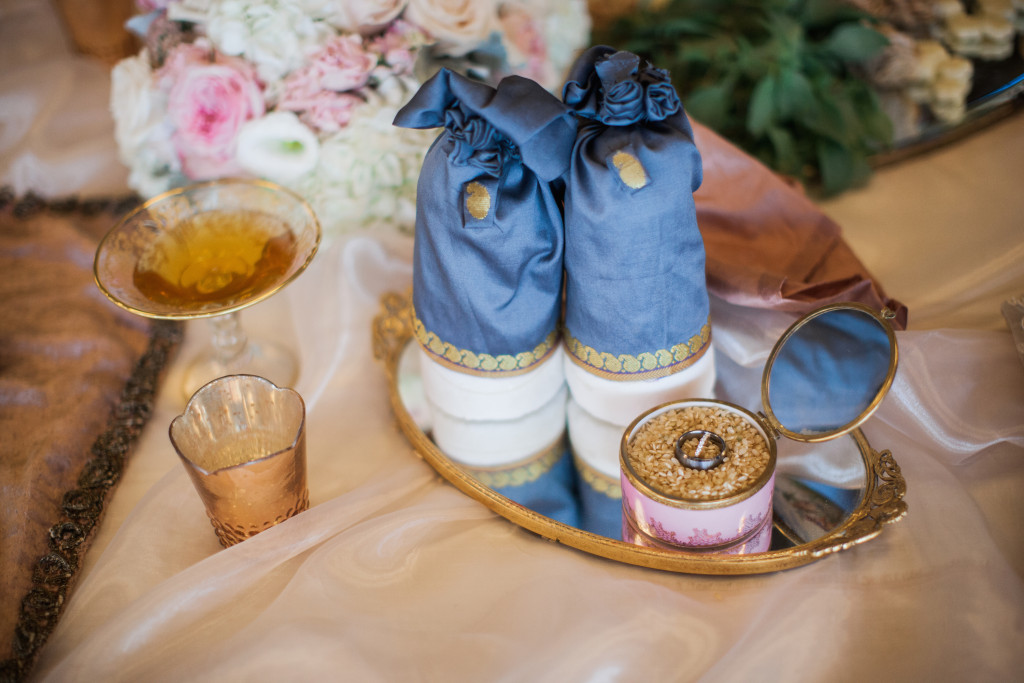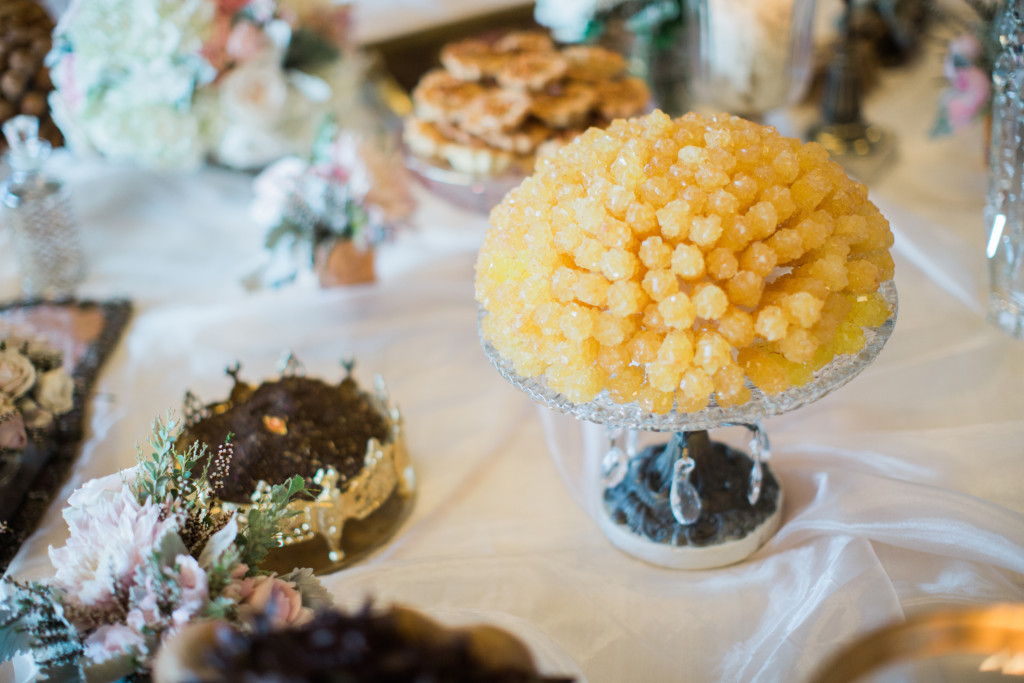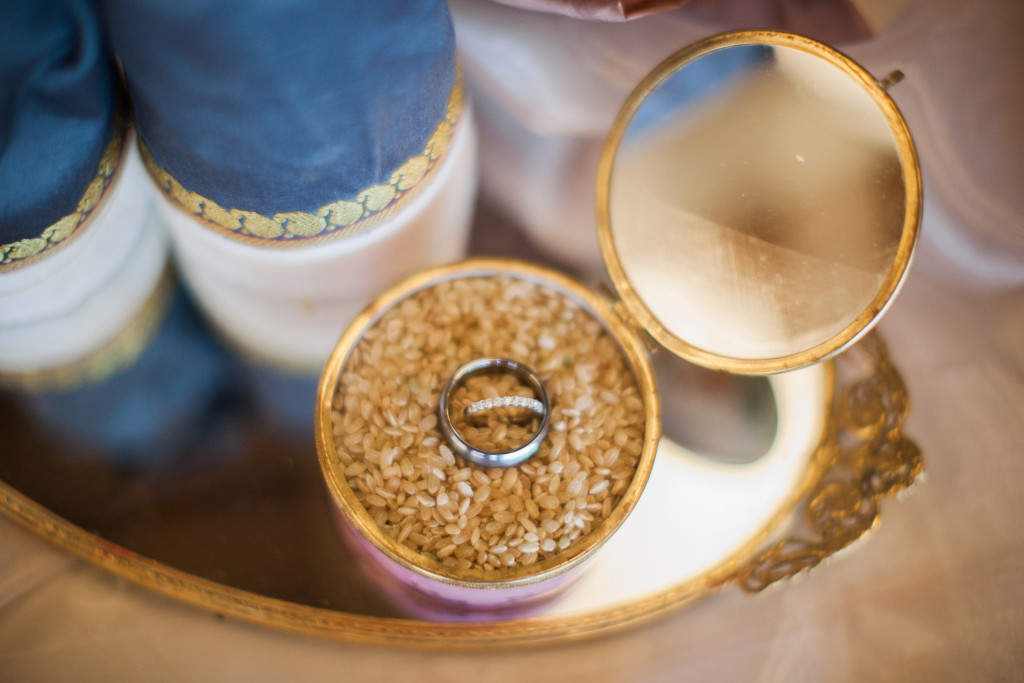 … and officiant Niloufar Nouri brought it all to life, walking the couple and the audience through the time-honored traditional ceremony step by step, explaining the symbolic meaning of all elements.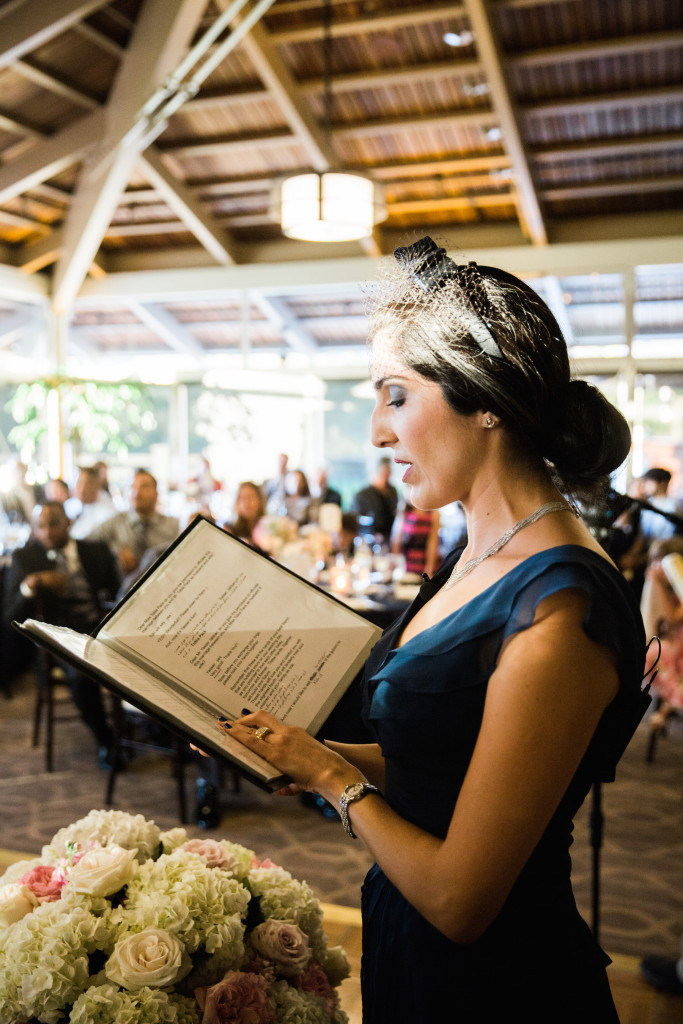 For example, the mothers rub sugar above their children's heads to shower their marriage with sweetness.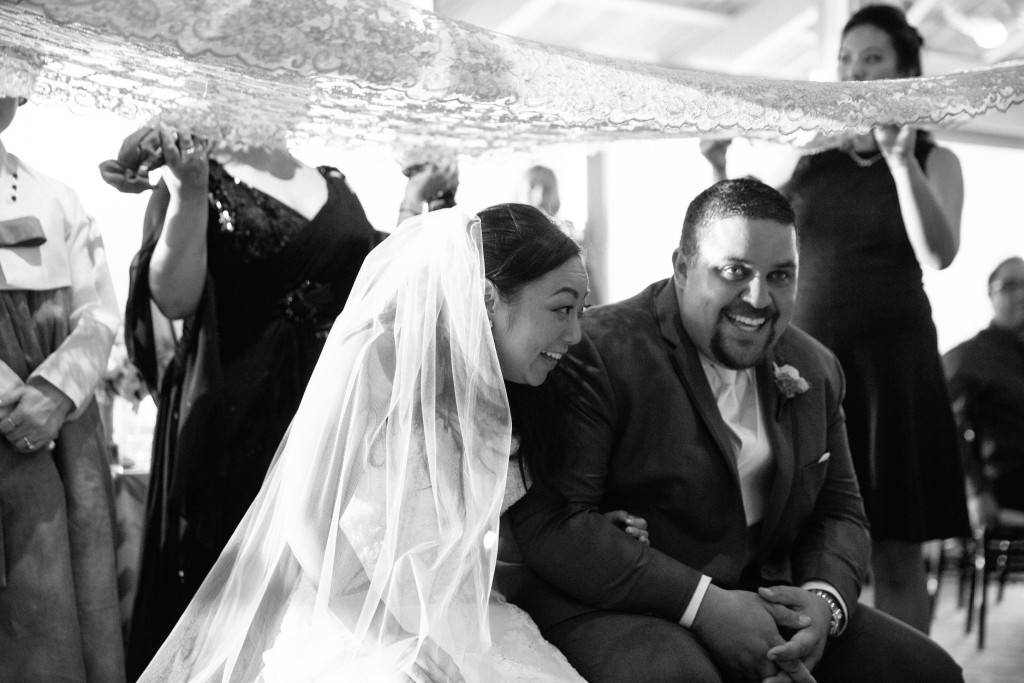 The couple exchanged vows and rings once more…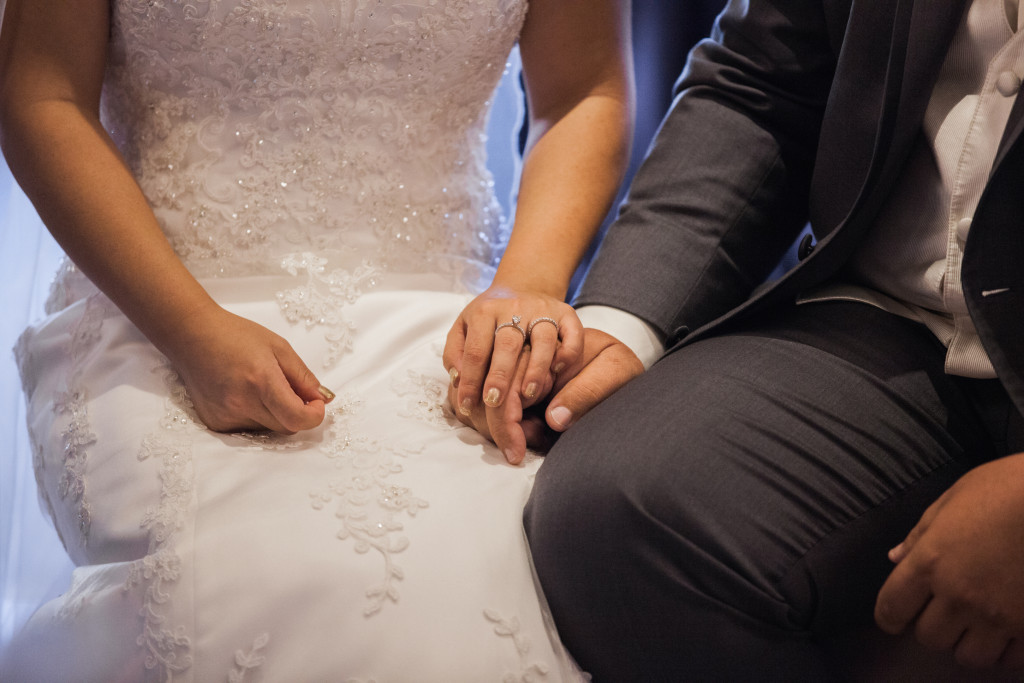 It was very moving!
After that, everyone was ready for dinner…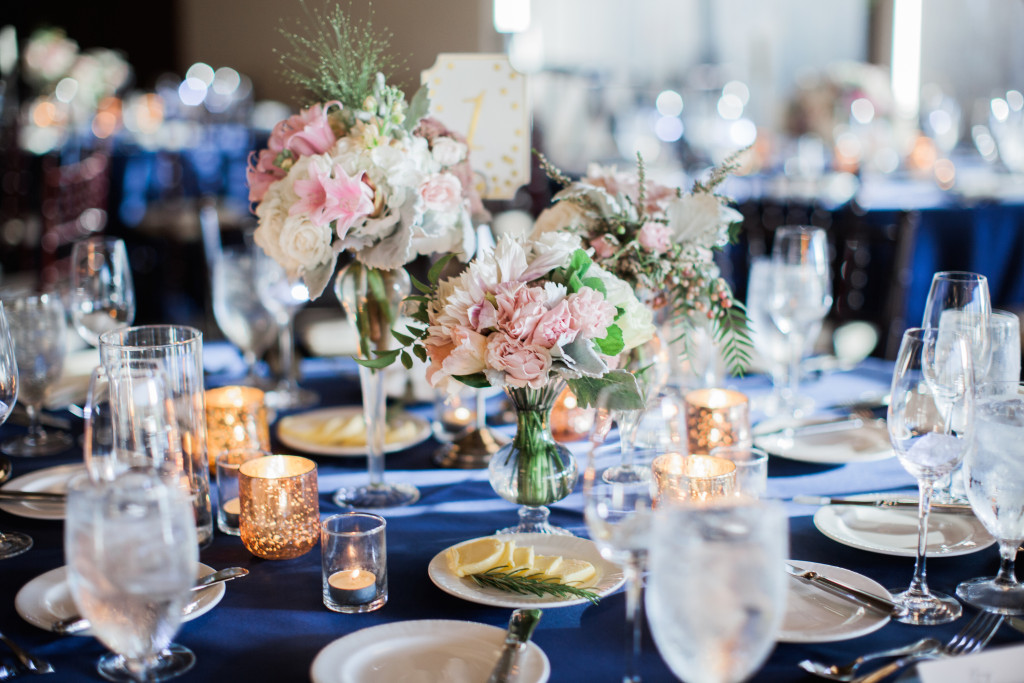 …with tables set in midnight blue shimmering linens, ivory napkins and lots and lots of candle light in mercury glass and rose gold-colored votives…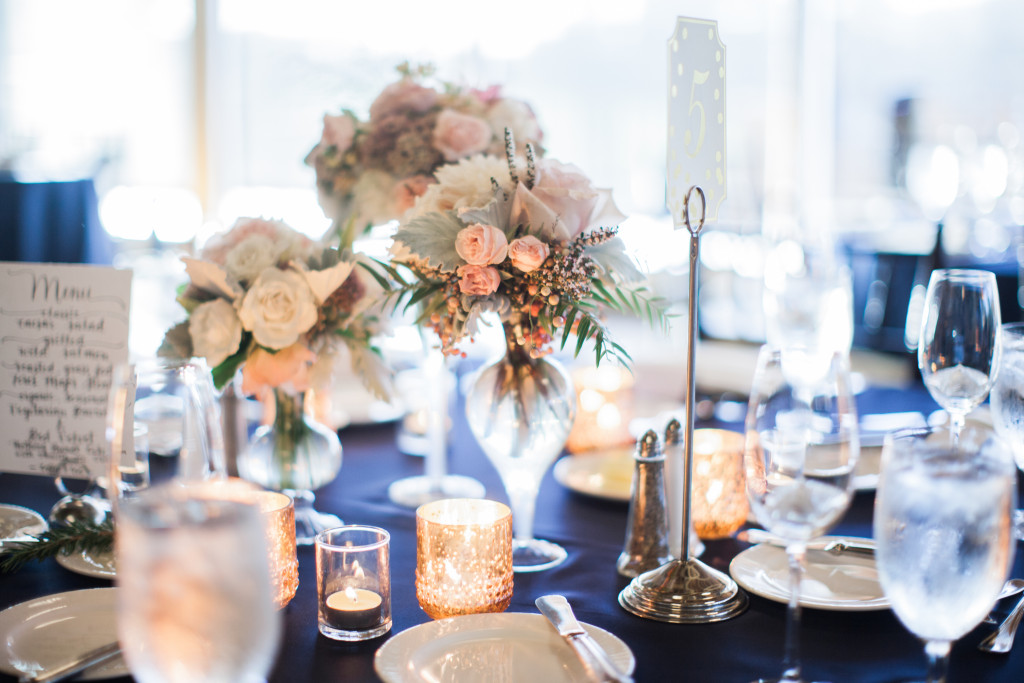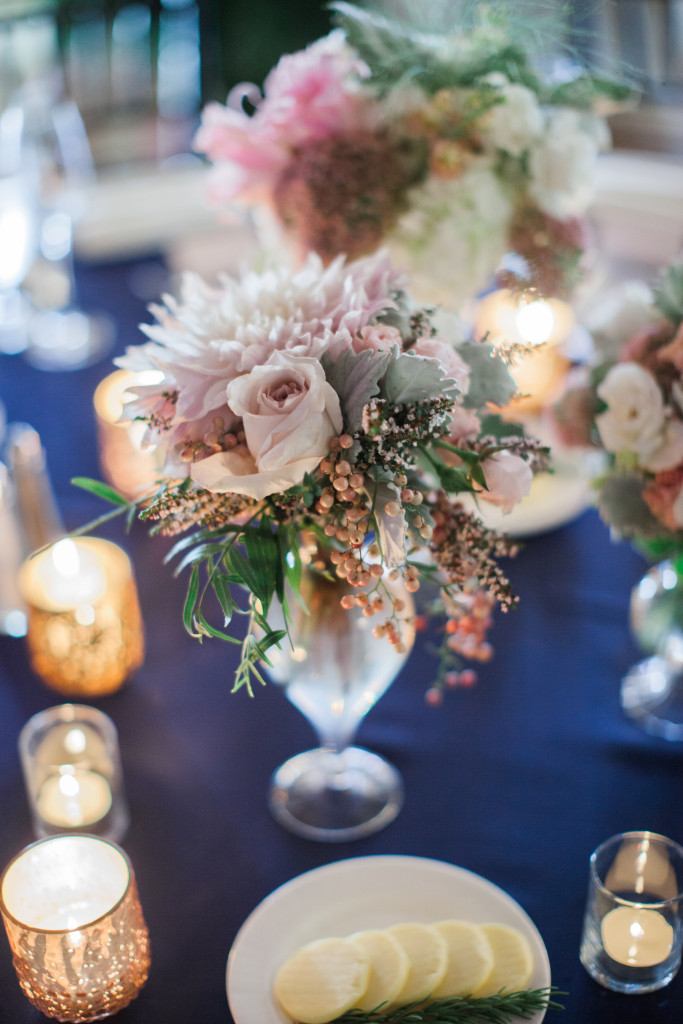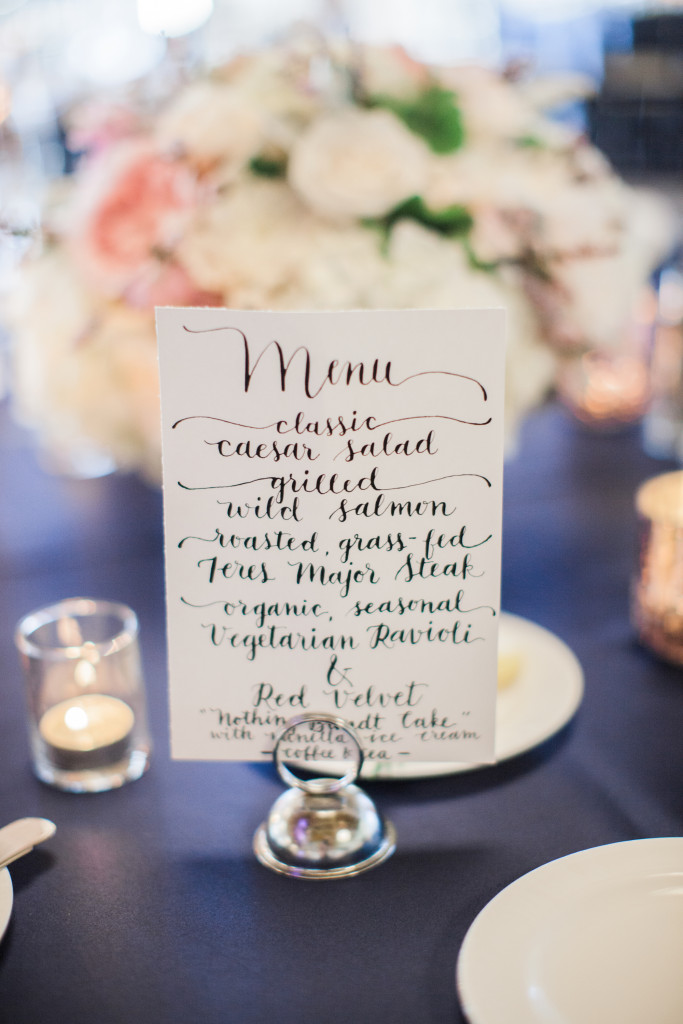 The couple was presiding over it all from their sweetheart table…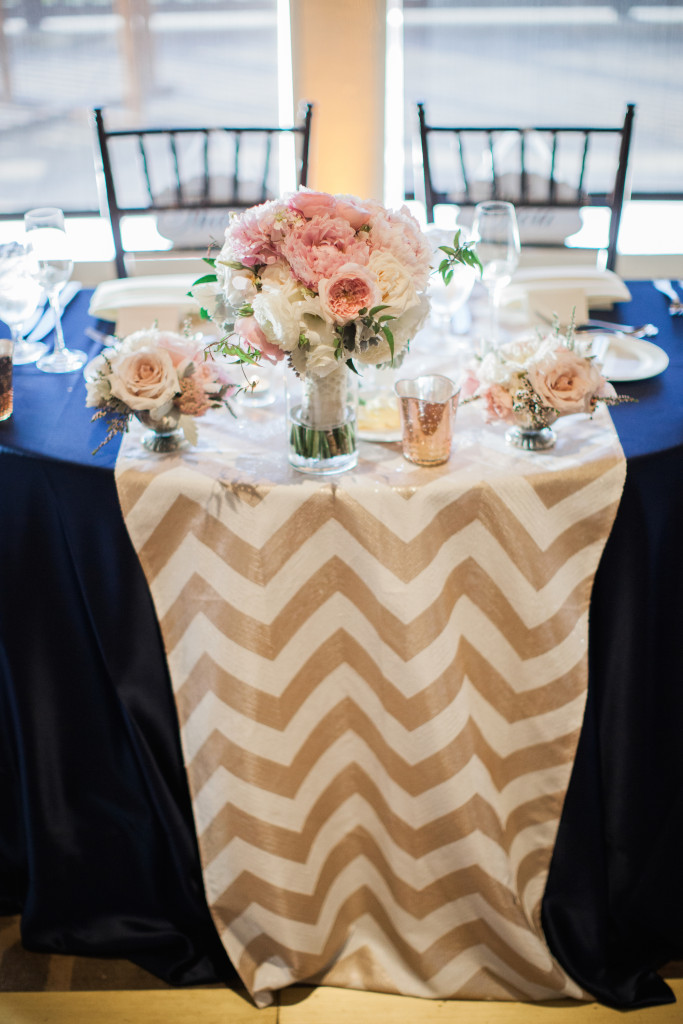 Following dinner, bride and groom were planning to cut their cake from Patisserie Parker-Lusseau, but that's not that easy for a Persian groom! First he had to negotiate for the cake knife with a succession of dancing ladies who were teasing him with a traditional knife dance…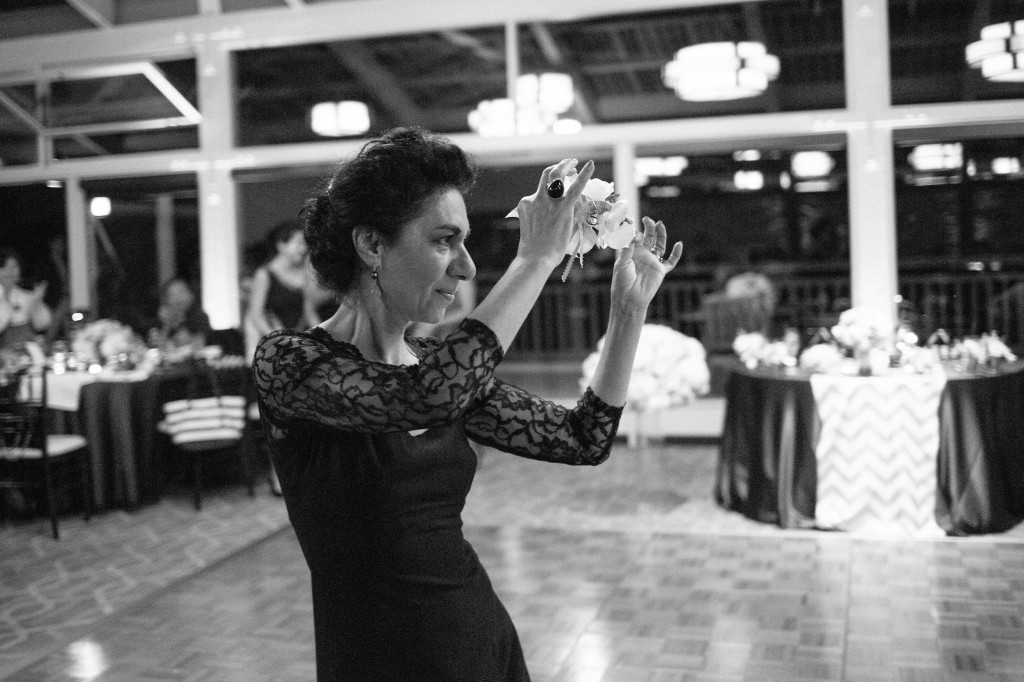 during which he had to pay them off several times until he could finally snatch the knife from them!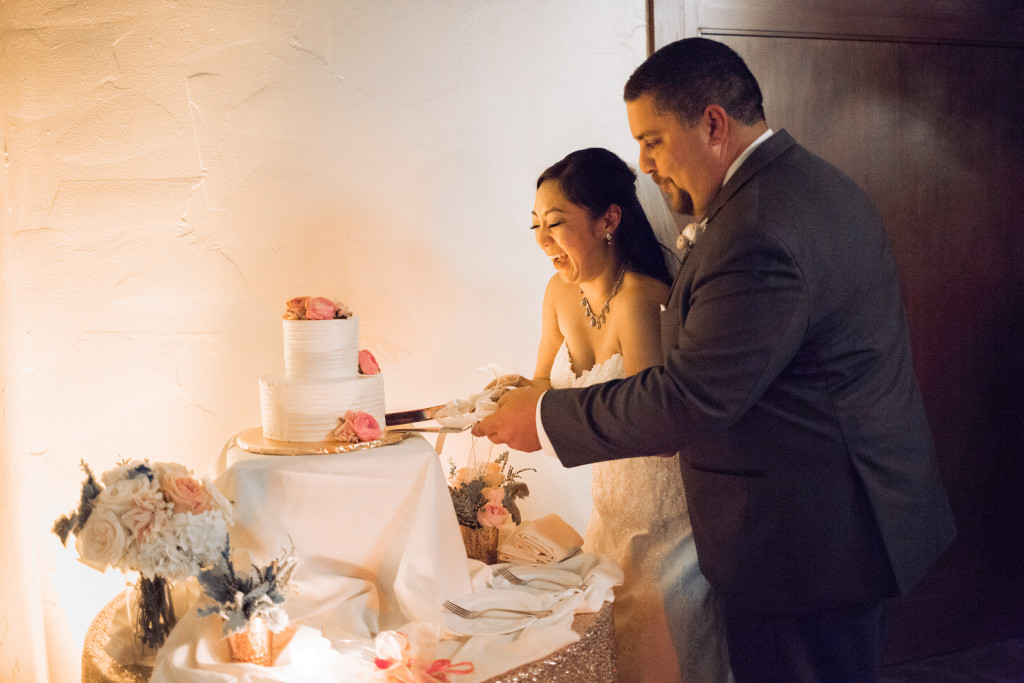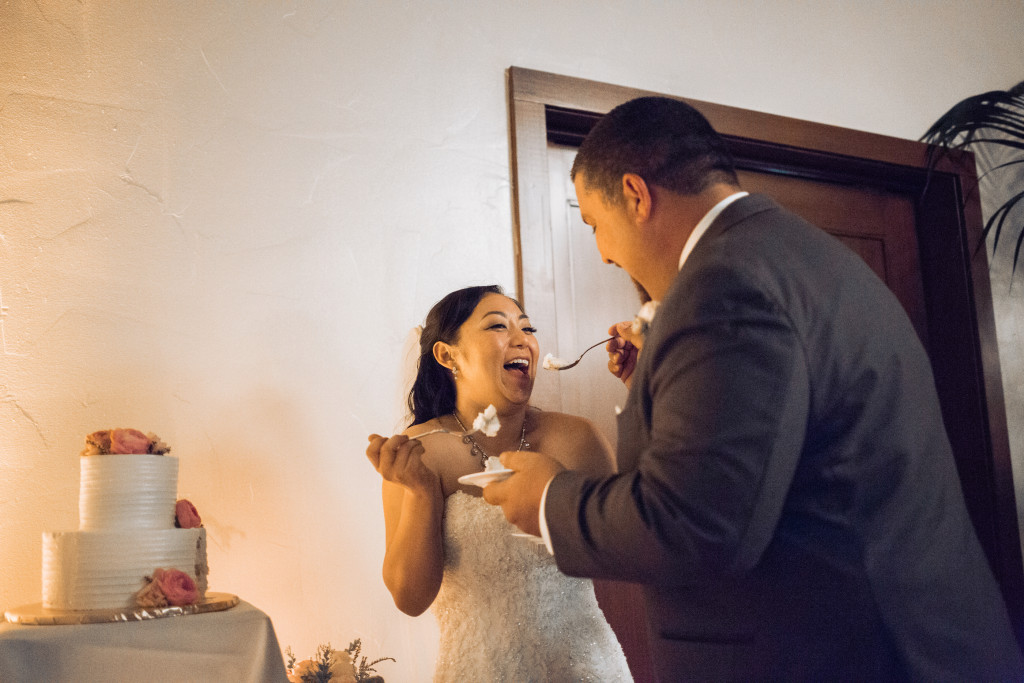 Guests had the choice of dessert – wedding cake or mini red velvet Bundt cakes from Nothing Bundt Cakes with ice cream. And then everyone couldn't wait to get up and start dancing!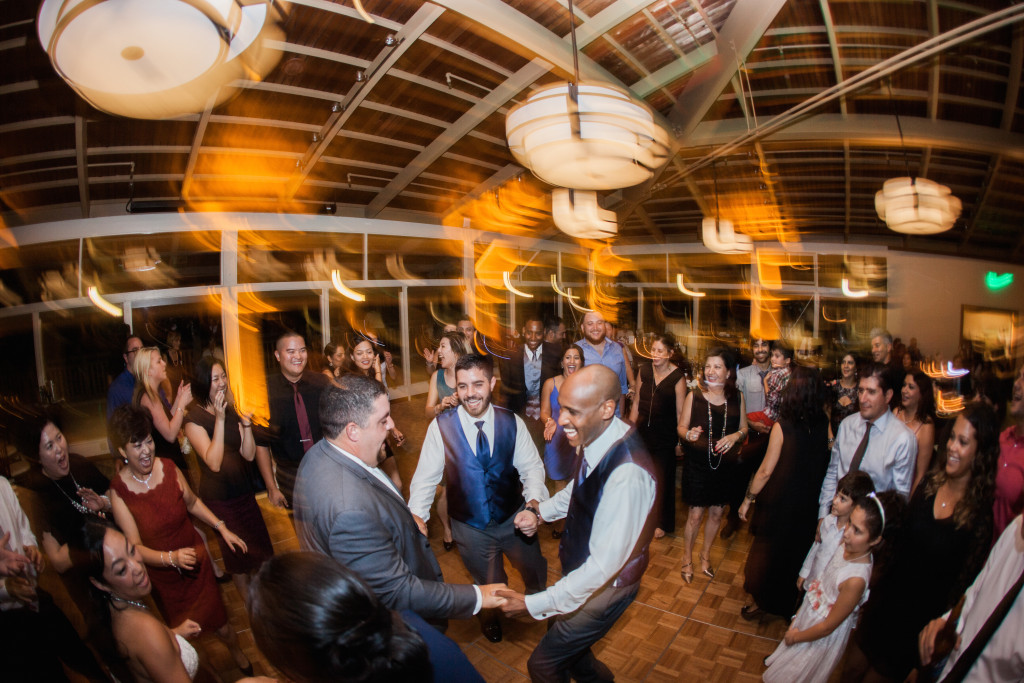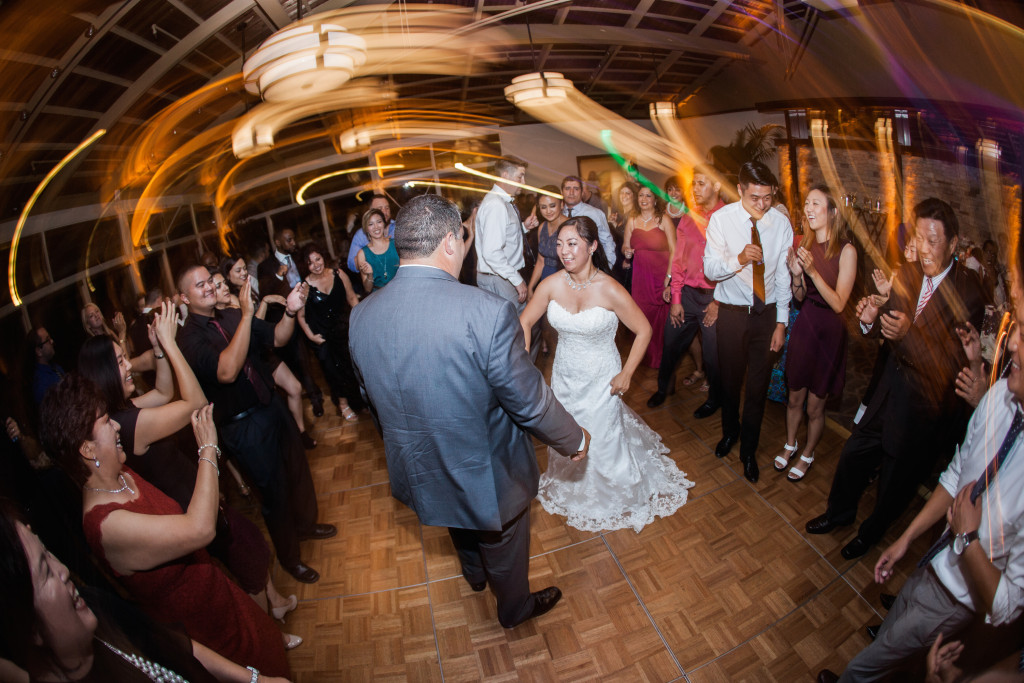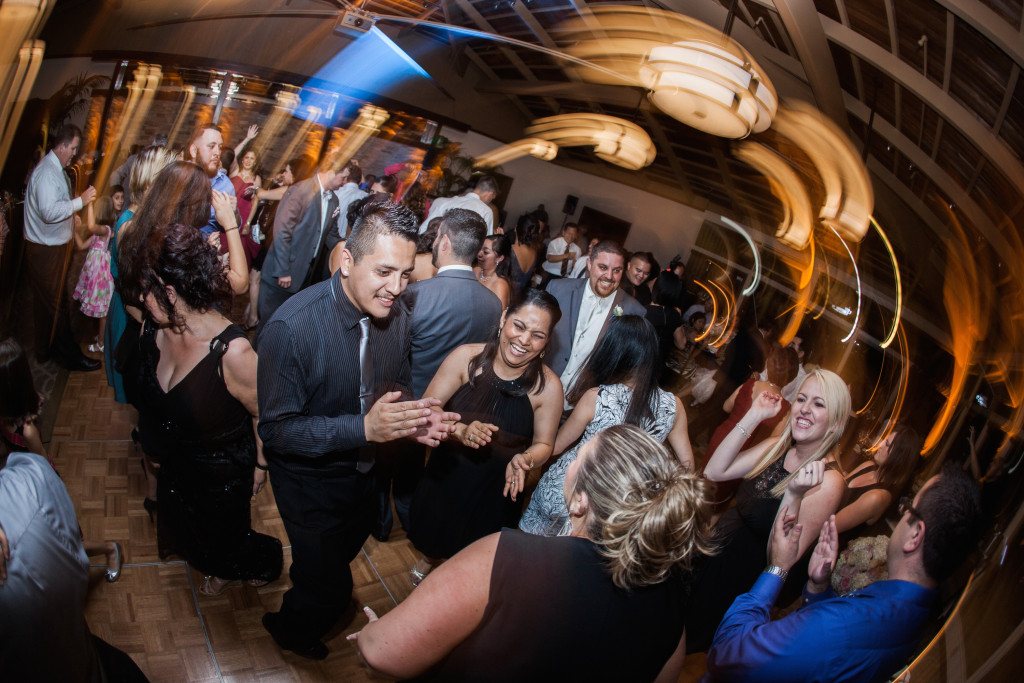 Persian and American hits took turns and got the crowd going… and after a stop at the late-night snack bar, everyone was tired and happy, but nobody really wanted to go home. Everyone had such a good time!
And here is a little live preview of their wedding video:
tobi + yasser from Patrick Ang on Vimeo.
Many happy years together, Tobi and Yasser!