When Bita and Walter met – not so long ago – it was instantaneous attraction: they have so much in common! They are both engineers, they both love baseball, food, and above all, traveling. Not much later, Walter proposed – on a Christmas trip to Cuba! Immediately after their return home, Bita jumped into action. She wanted to get married in April. Yes, April. In a little over three months from that day on. When she approached my company, A Day Like No Other, for help with that whirlwind project, all she knew was that it should be an elegant wedding with good food, and that it should incorporate elements of her Persian cultural traditions.
Long story short – on  April 29th, all of Bita's (and Walter's!) dreams came true at the Fairmont Hotel SF. For Bita, the day began with hair styling (by Tony Nash) and make-up application (by Pretty Girl Makeup) with a glorious view of The City…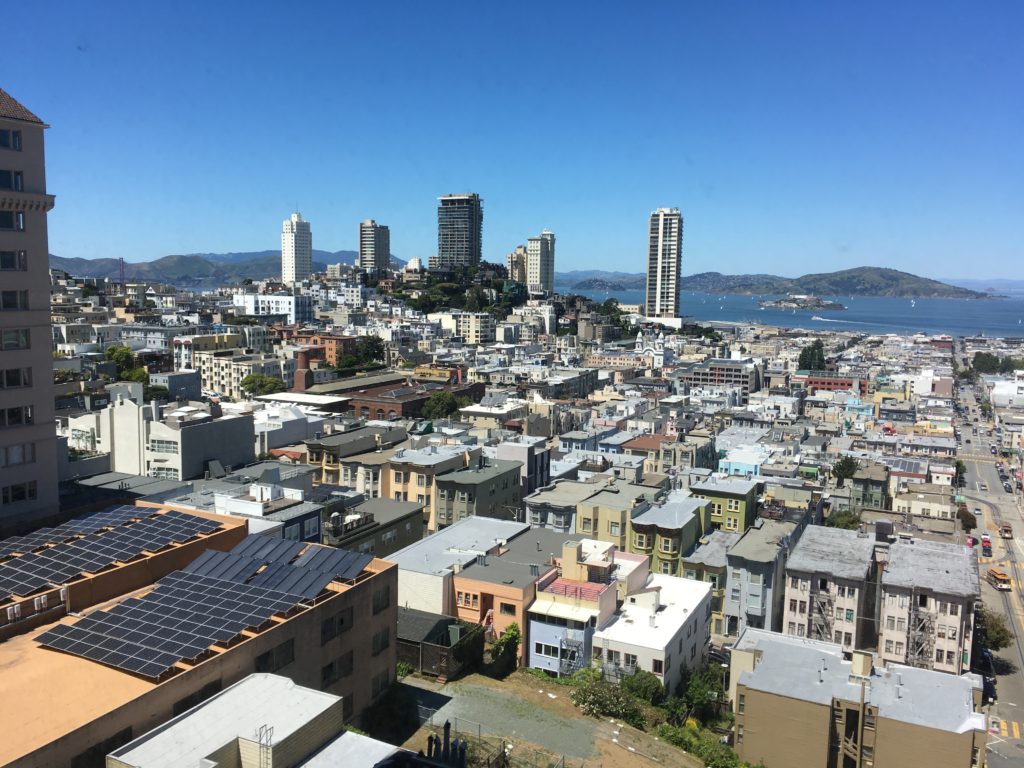 Then it was time to get into her breathtaking dress that the talented ladies at Nouvelle Vogue Salon had helped her find at the last minute…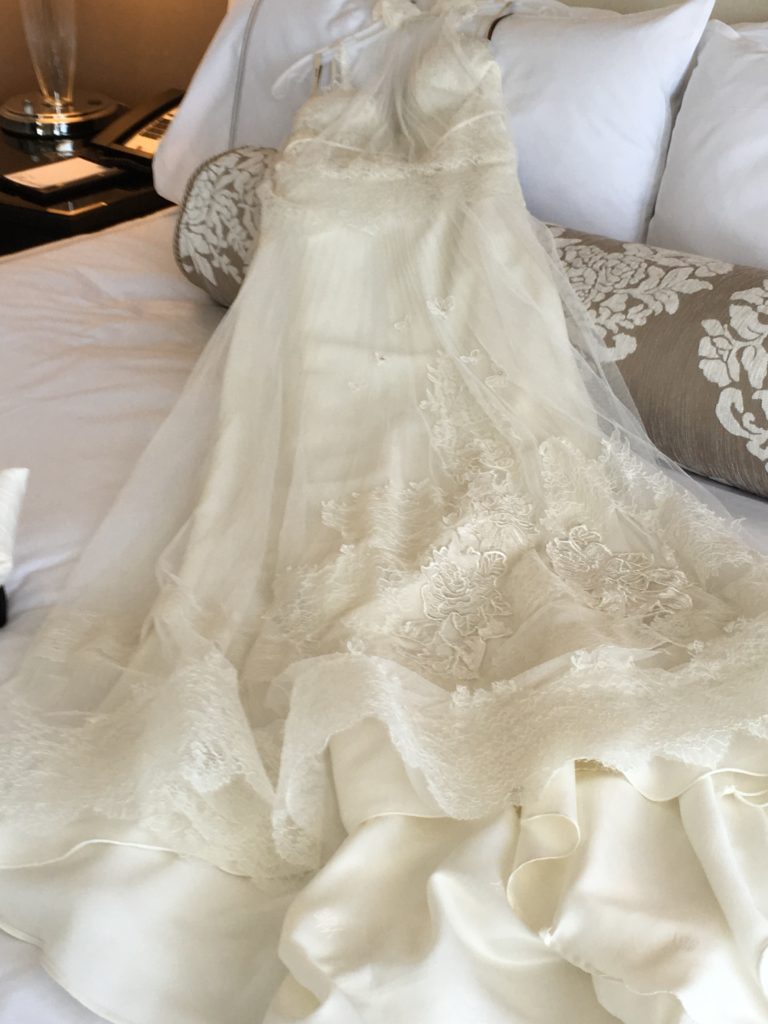 accompanied by true Cinderella slippers!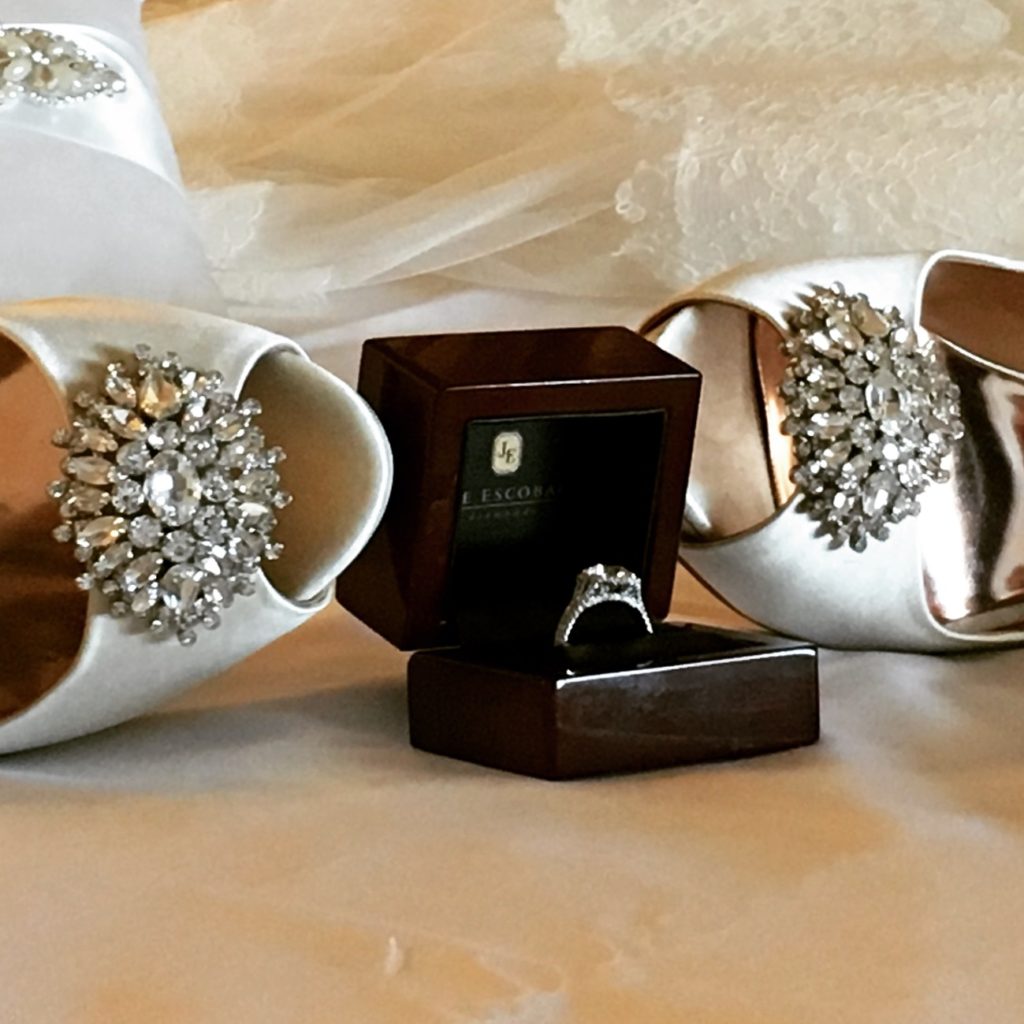 Nicole Reyes of SF Florist supplied the bridal bouquet (and all other flowers for the event), a dream in Spring pastels: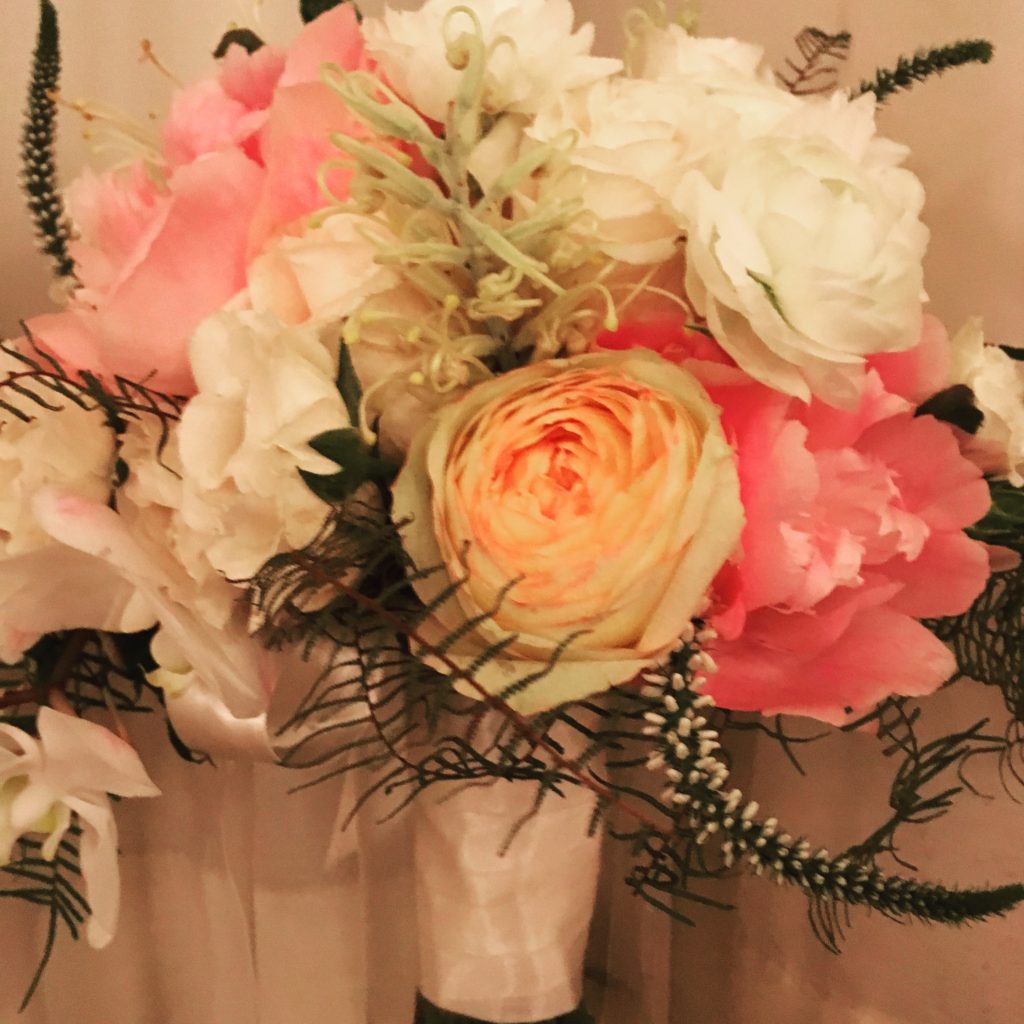 And with that, Bita was ready for Walter's First Look at her! Simply saying he was overwhelmed would be a gross understatement…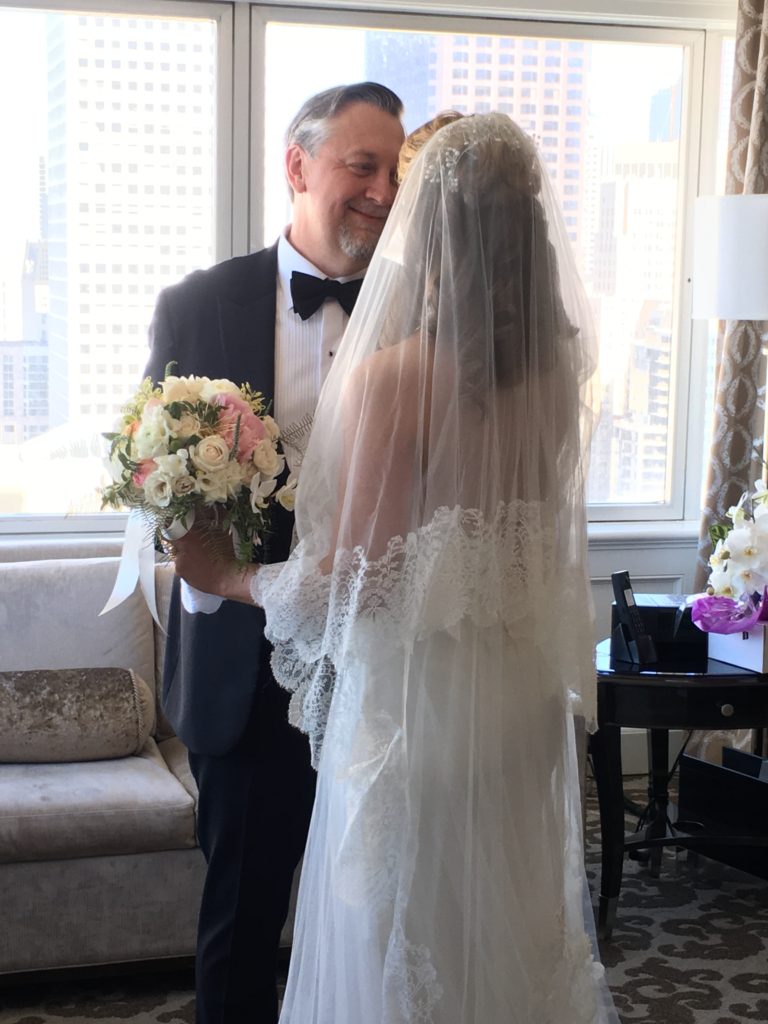 Just seeing these two so deeply in love and devoted to one another was such an honor and a privilege!
After their first photos (by Myrtle Photography), their celebration began in the majestic Crown Room with an authentic Persian sofreh-aghd (designed by Aroosi by Lili),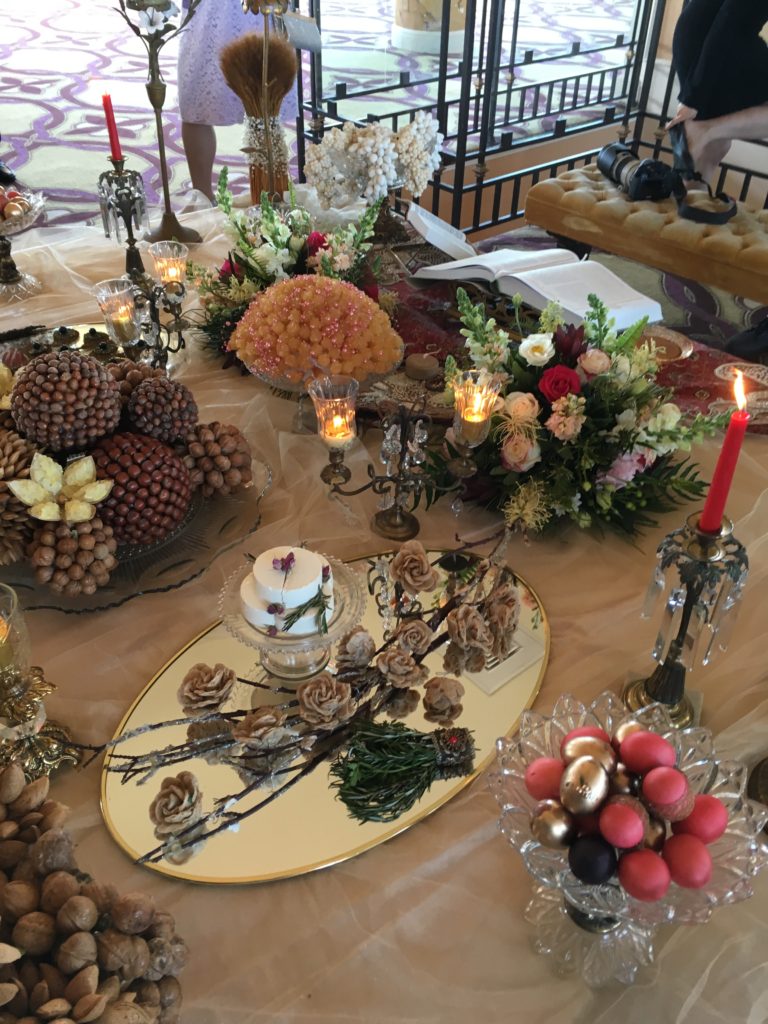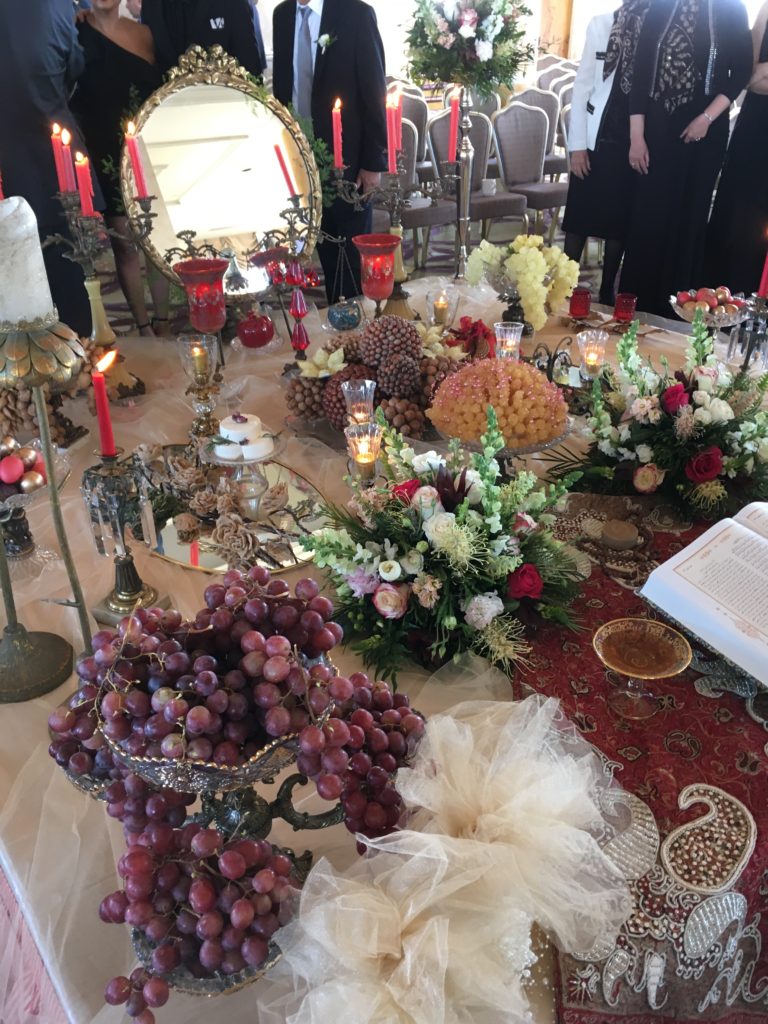 officiated by Nilou Nouri, and with music by Persian master violinist Pourya Khademi. For the Persian side of the family, this was a real taste of home – and for the American guests, it was a wonderful introduction into the rich cultural heritage of the bride. Pourya stayed on through Cocktail hour in the Pavilion Room while we finished preparations for dinner in the Gold Room. Escort cards for Bita's and Walter's 170 guests, adorned with the same Golden Gate bridge motif as the invitations, were displayed on a bed of rose petals…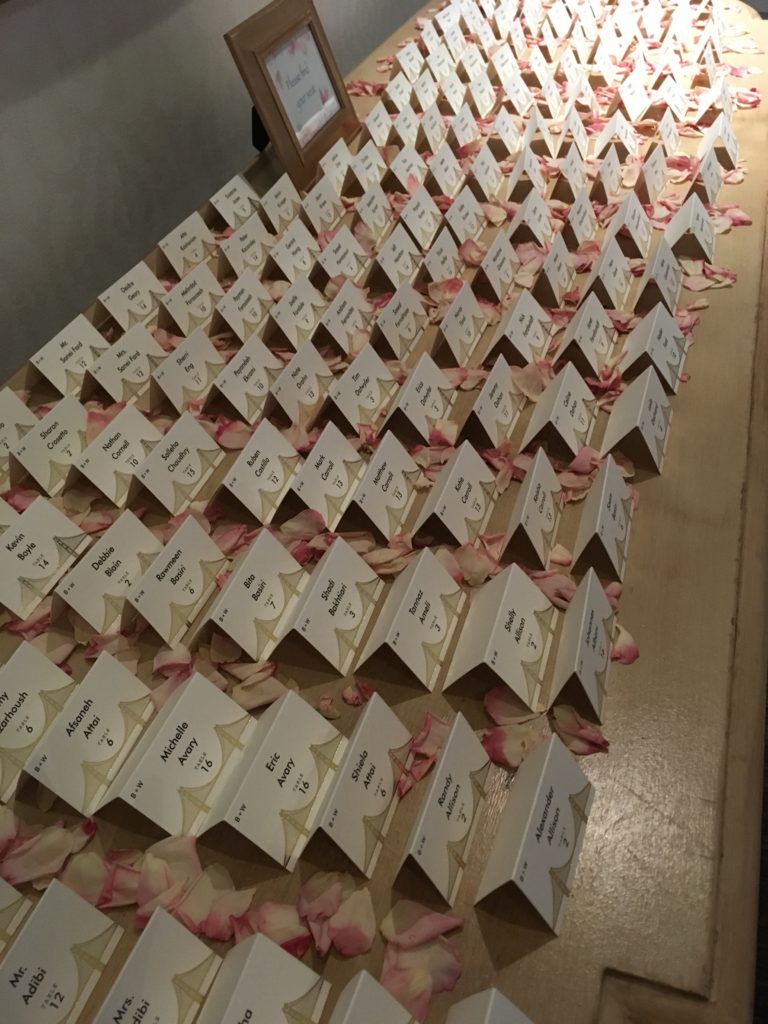 tables were decorated with beautiful centerpieces and votives from SF Florist,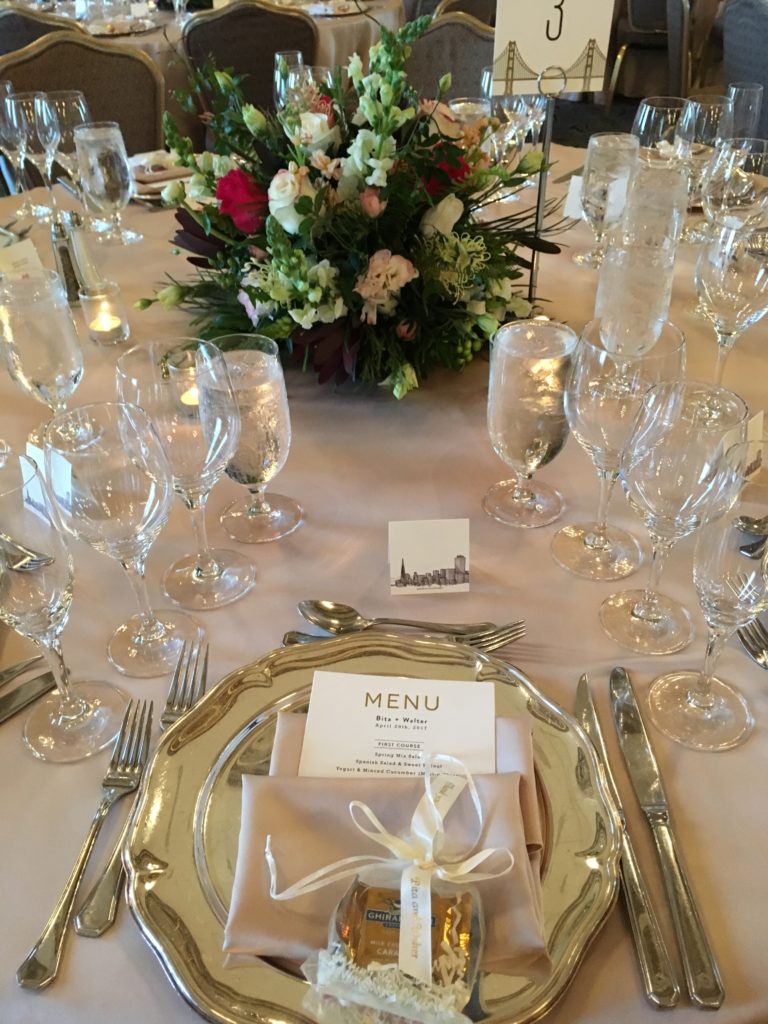 and on their place settings guests found favor bags filled with typical SF chocolates  lovingly assembled by the bride herself.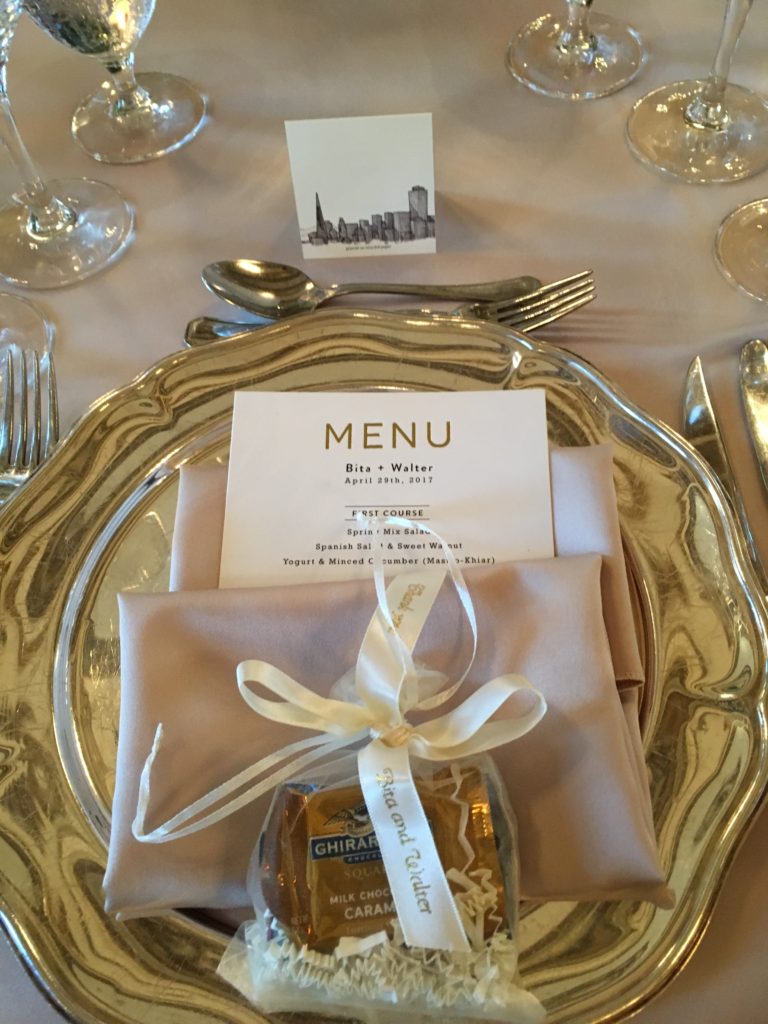 Dinner was, you guessed it, a Persian buffet (by Orchid Catering) and well worth the wait…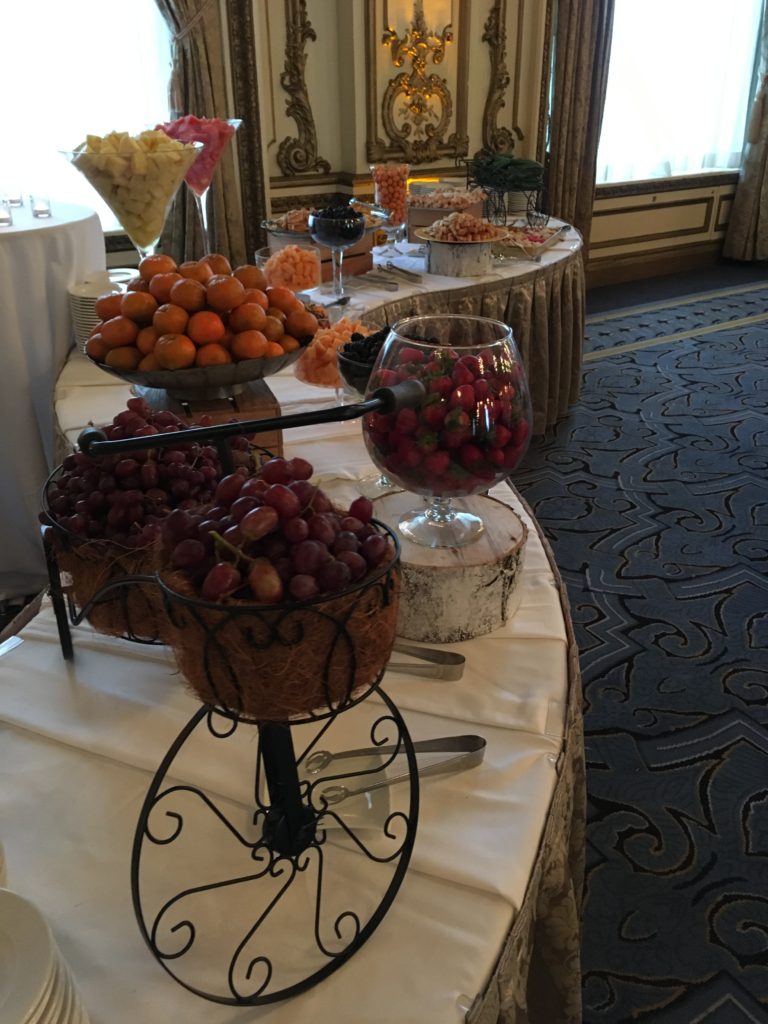 and after that, there still was the delicious cake courtesy of the Fairmont's own pastry chef.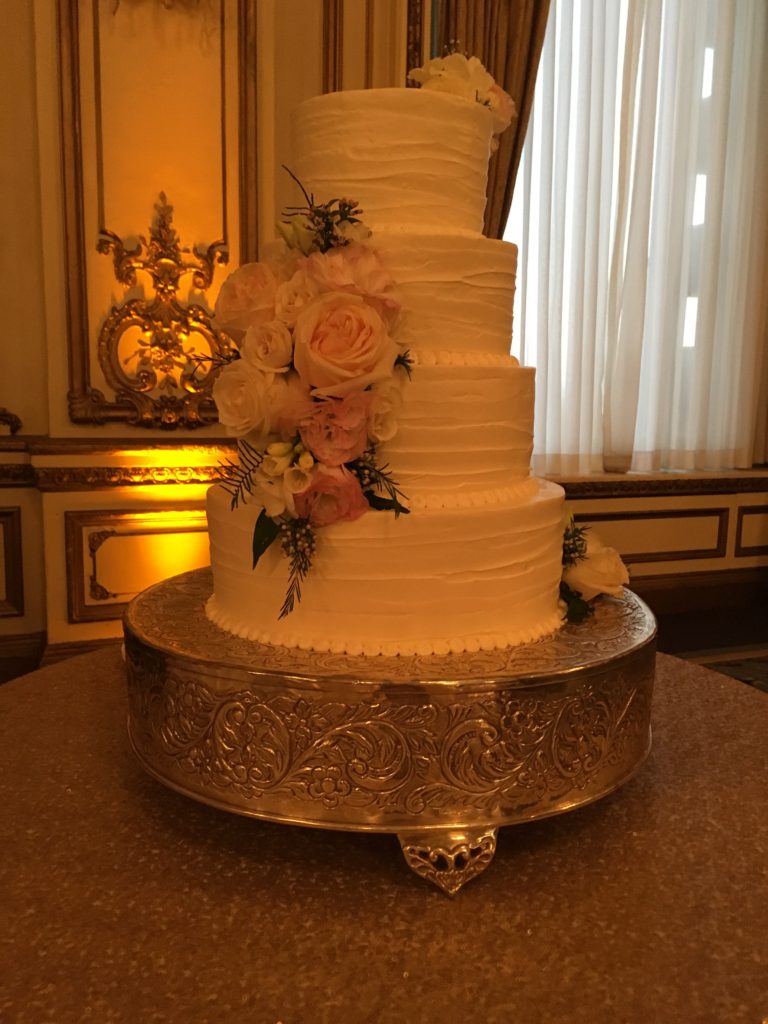 After the couple's First Dance,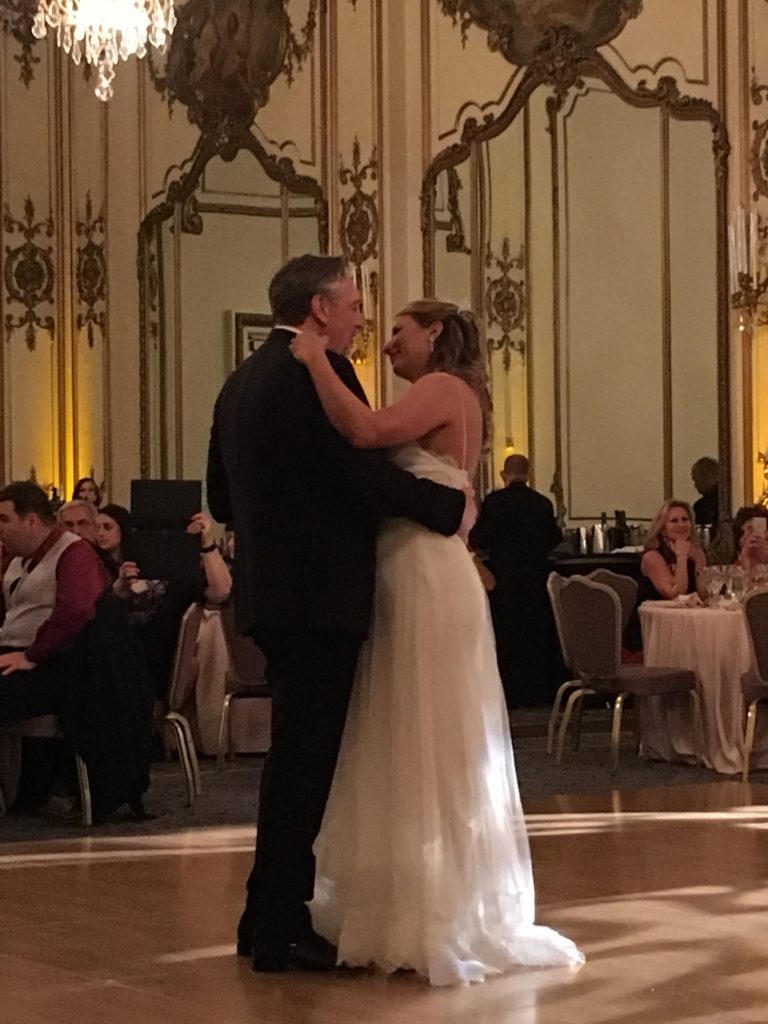 DJ Aykut got the crowd going with the perfect mix of Persian and Western favorites.  Bita and Walter were simply happy, happy, happy… and now, as we speak, they are off to their Honeymoon on the Maldive Islands. What a celebration!
Wishing you a lifetime of happiness on your journey together and many more exciting trips!
Let us create YOUR unique wedding celebration, too!