Laura and Adnan are anything but conventional. First of all, they reversed the "normal" order of things: after welcoming their first child (baby Adam) together in Spring, they planned on getting married in late summer. And then their wedding celebration wouldn't follow convention either. For them, it was much more about their growing family (Laura has a young daughter, Eliana, from her previous marriage) than only about the two of them. Since "family" to them is synonymous with "home," their celebration would also take place exactly there: in the beautiful, green, secluded backyard of their home – as opposed to any commercial venue. O, did I forget to mention that guest entertainment would also not follow customary rules?!
Off we got to an exciting, out-of-the-box planning project, and here is what ultimately happened!
The couple decided to have their actual wedding ceremony separately, ten days before their summer party with friends and family, at the iconic SF City Hall. Call that an elopement of sorts! Photographer Sasha Yevelev captured their happiness with the glorious architecture as backdrop.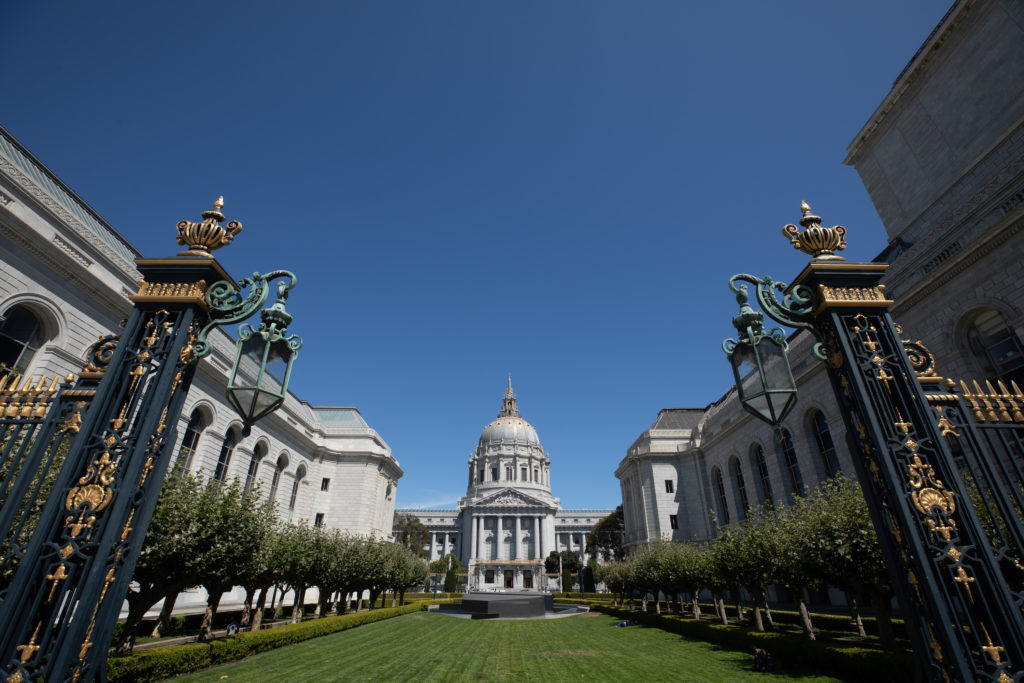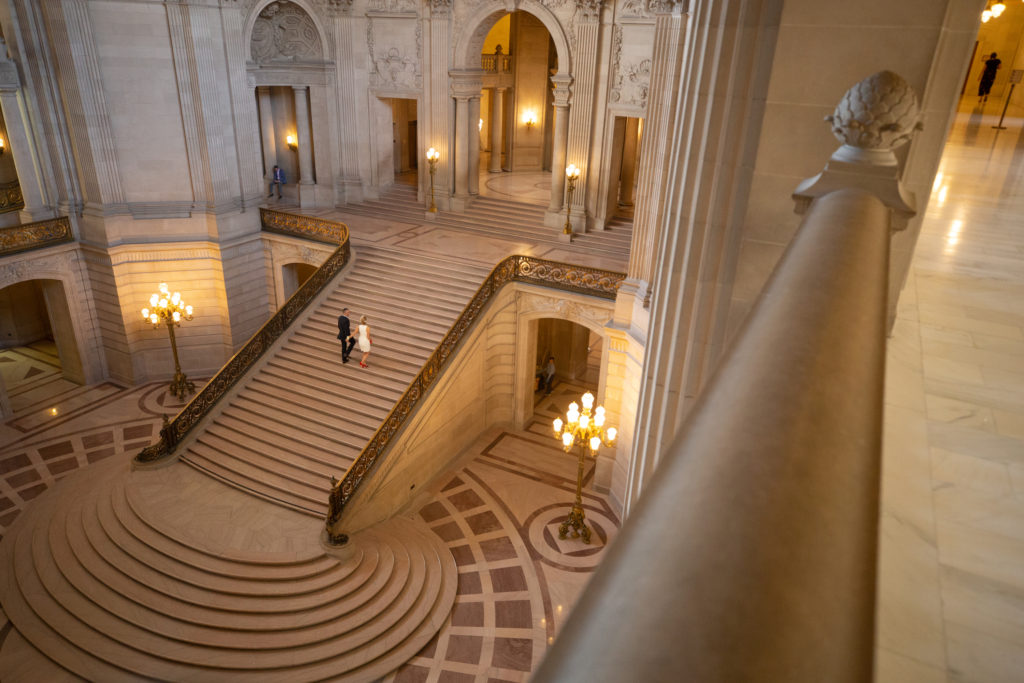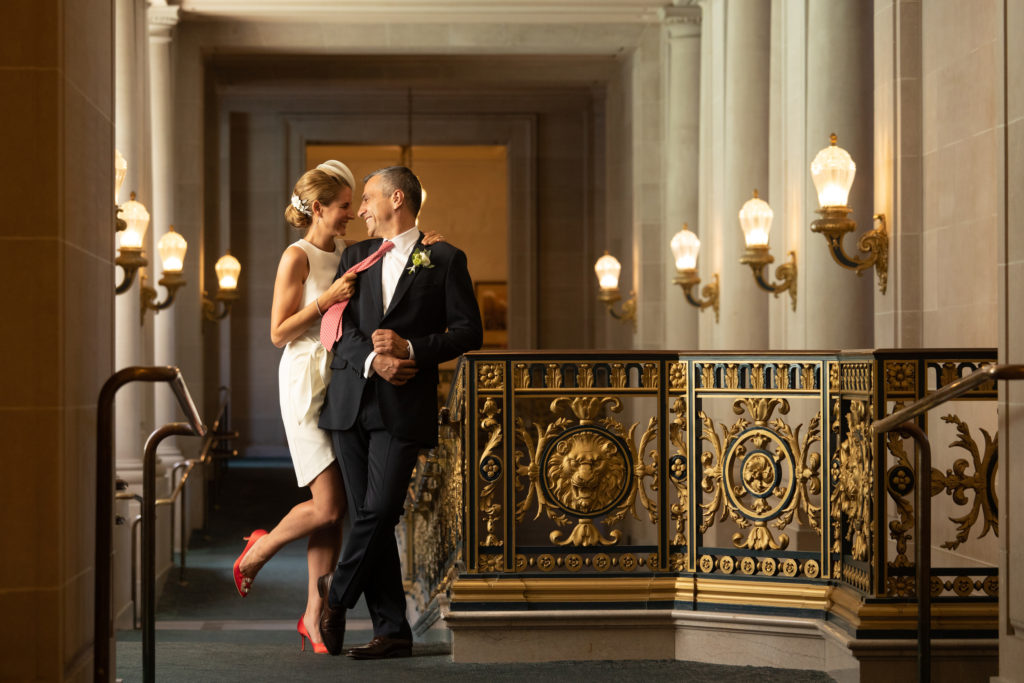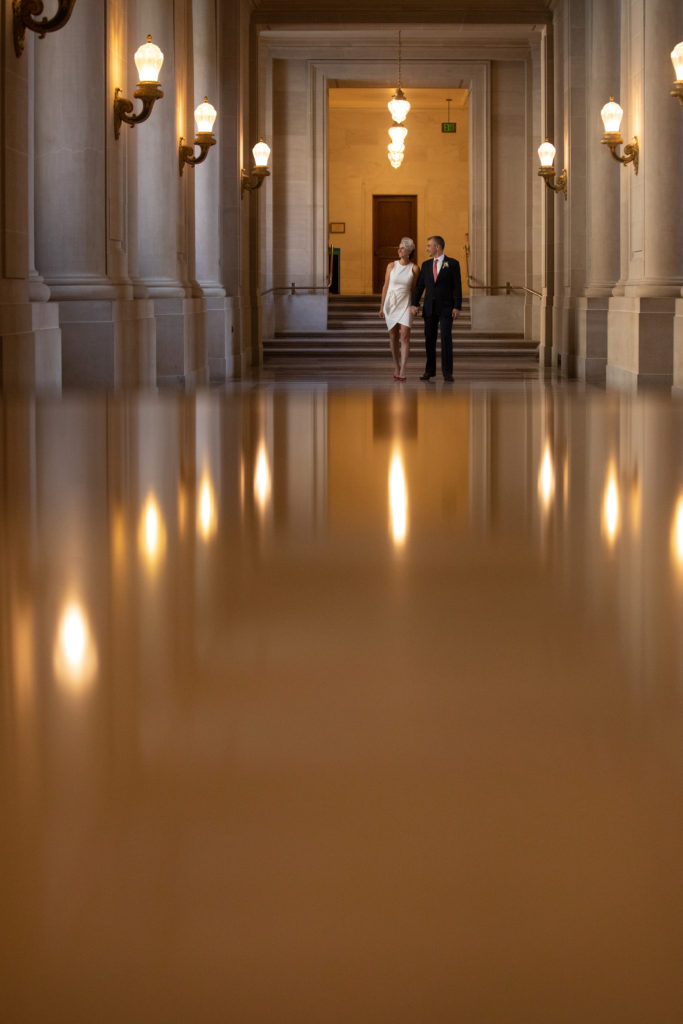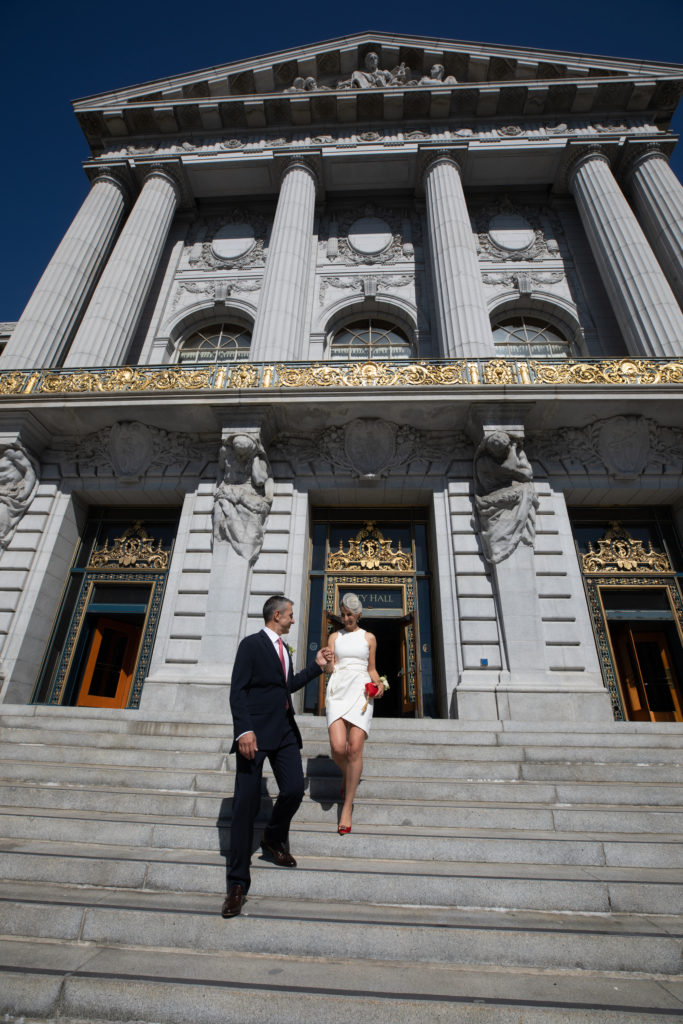 After their civil wedding, the two went on tour through San Francisco…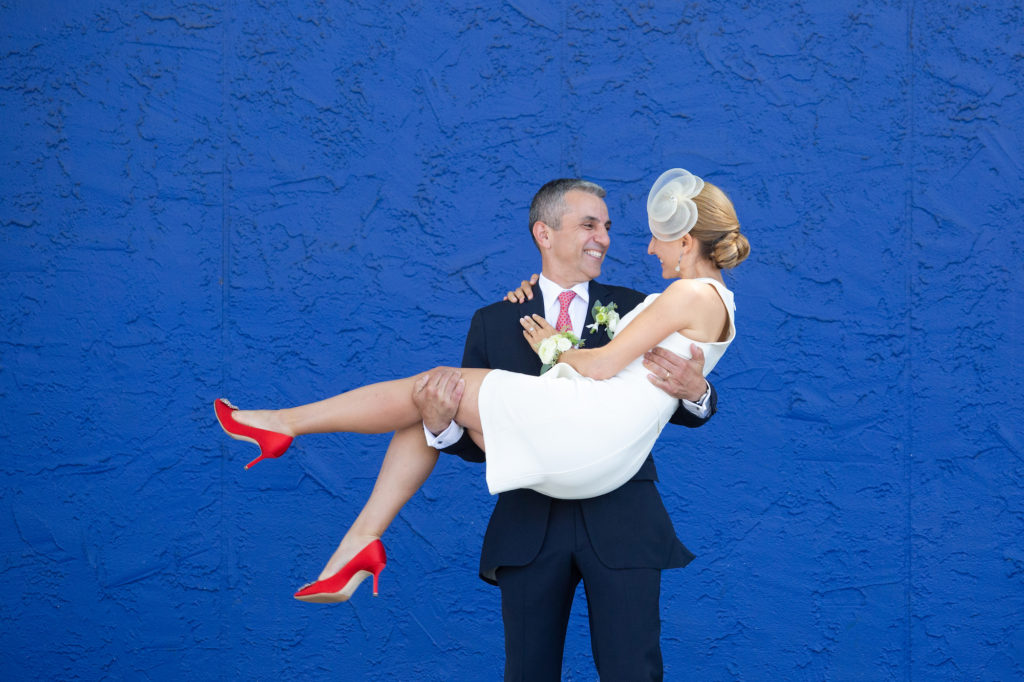 … and had strangers snap photos of their newlywed bliss!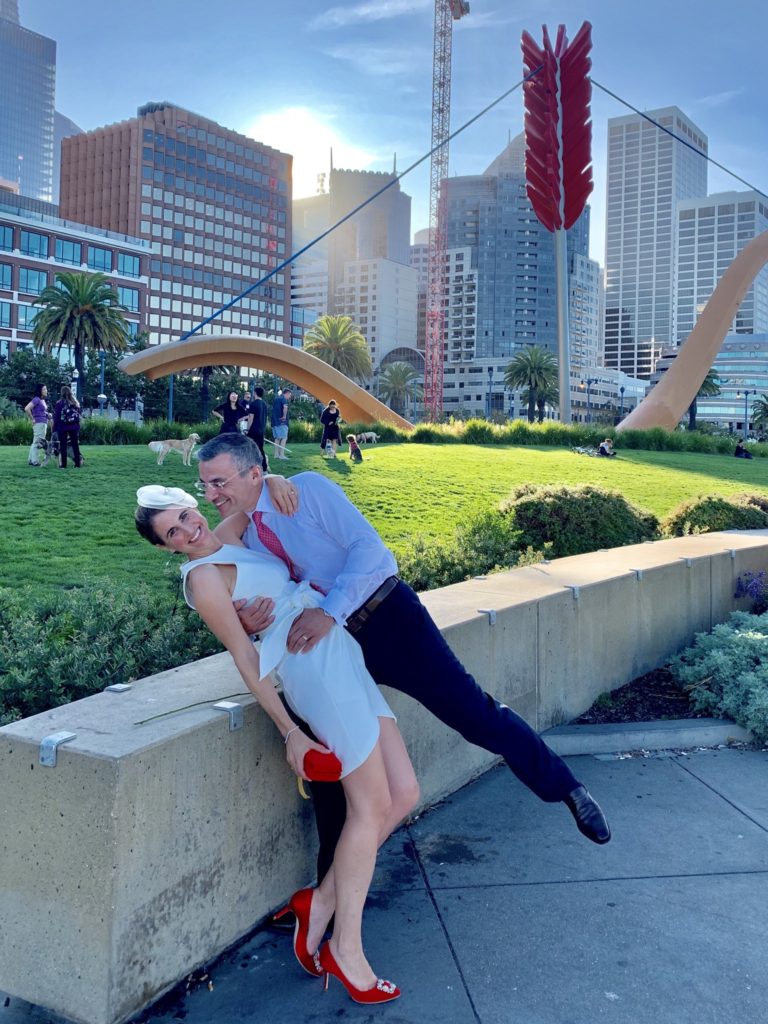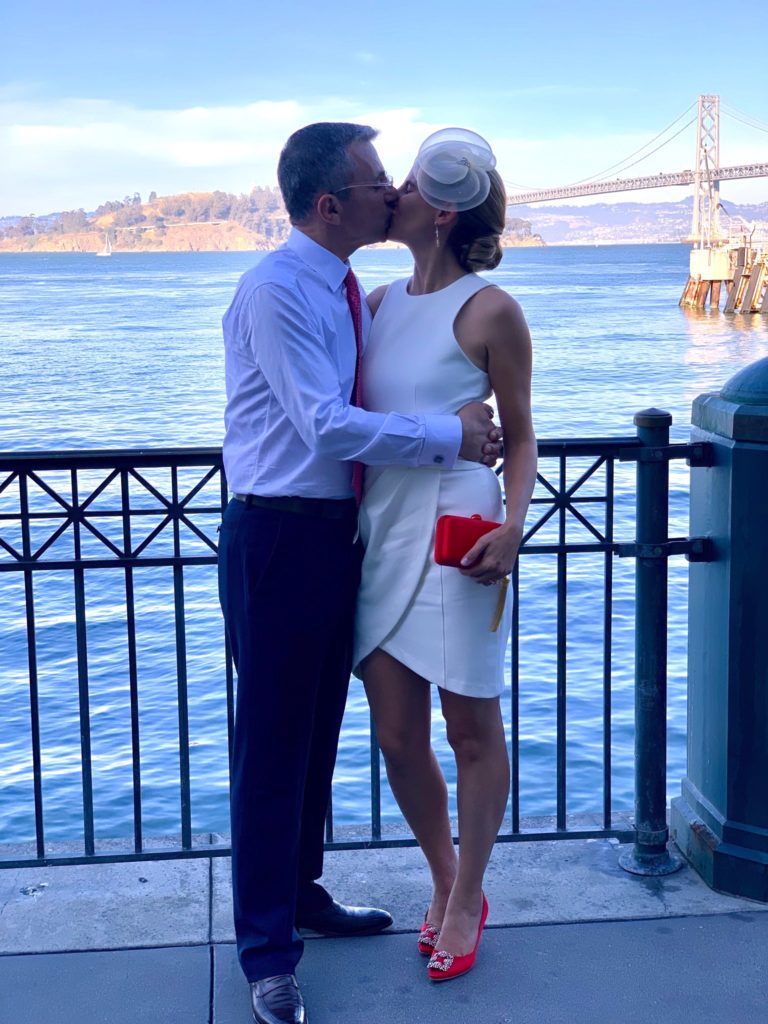 An intimate dinner at their favorite Mediterranean restaurant and a "sleep-over" in an elegant hotel rounded out the "couple's" part of their wedding festivities. Exactly ten days later, it was time for the "family" and "party" part, in the backyard of their home. Again, photographer Sasha Yevelev preserved it all for their family album – here: the official wedding photo!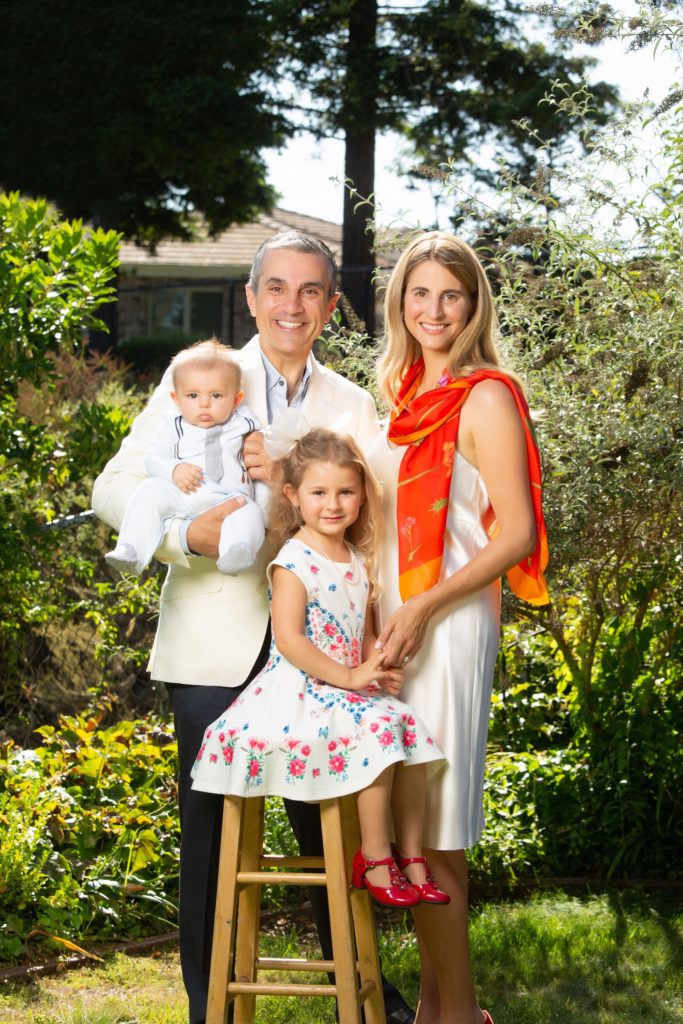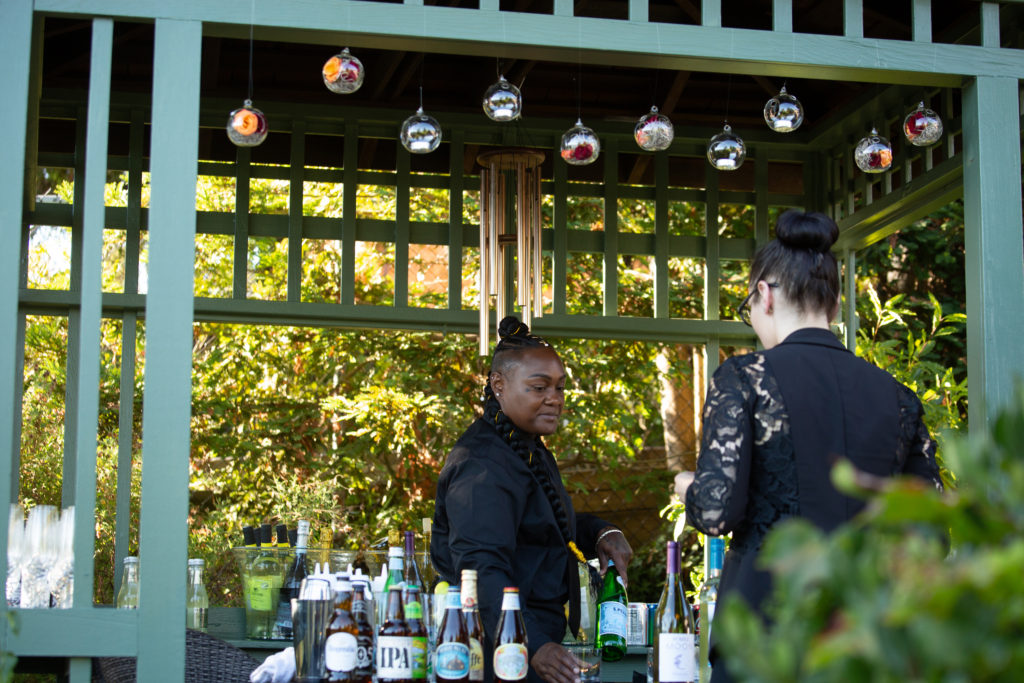 There was a well-stocked bar (courtesy of Avocado Catering)…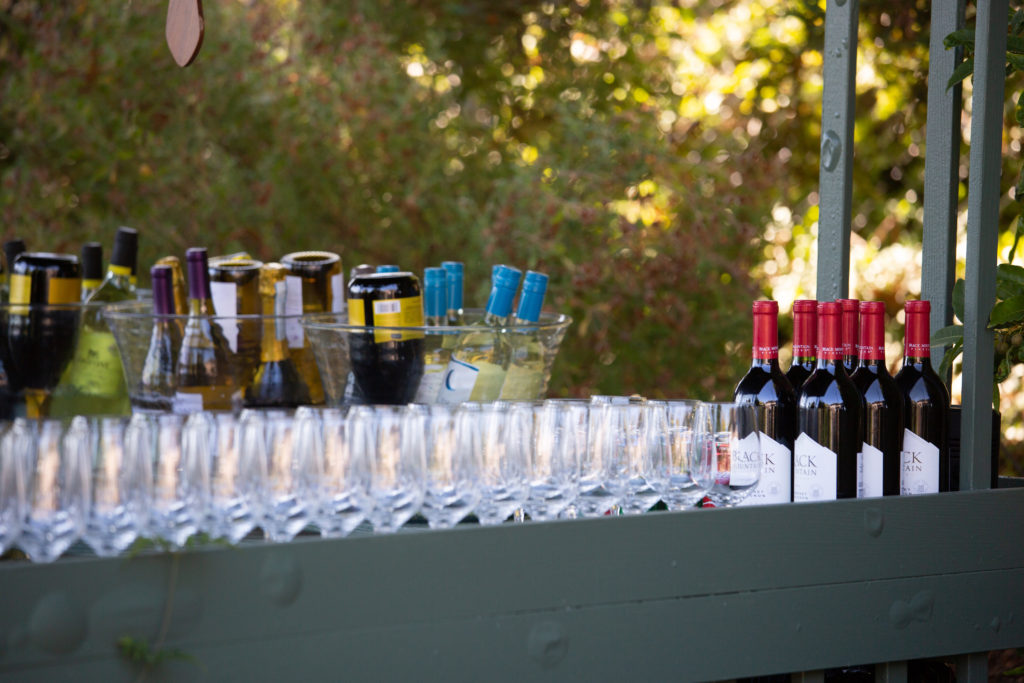 … decorated with hanging glass orbs from florist Marie Krick of Laurel & Vine who provided all other floral arrangements as well.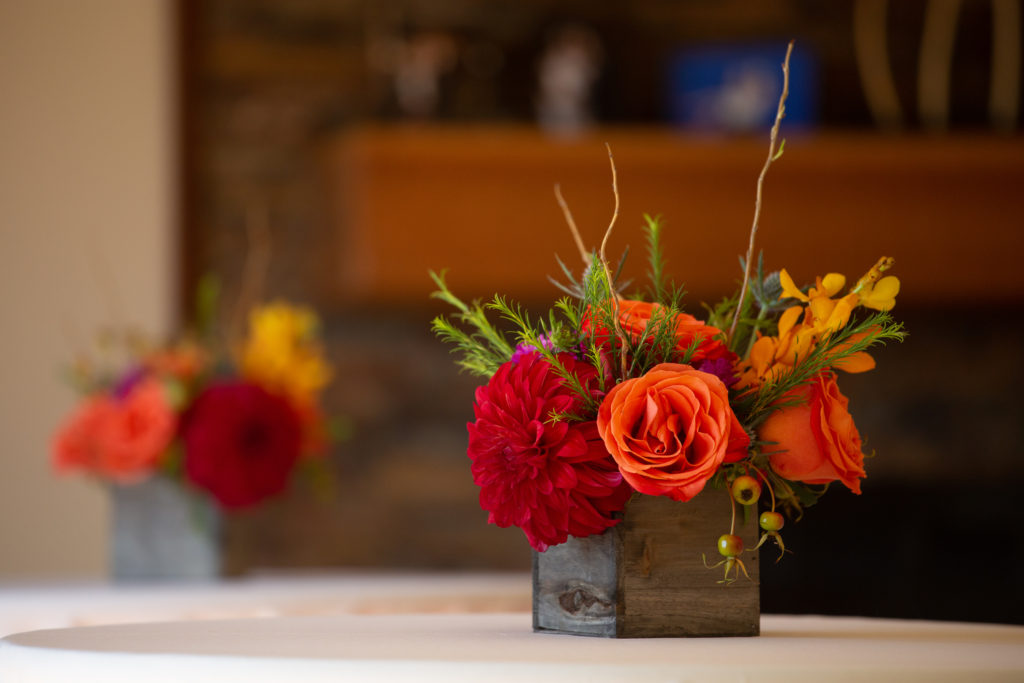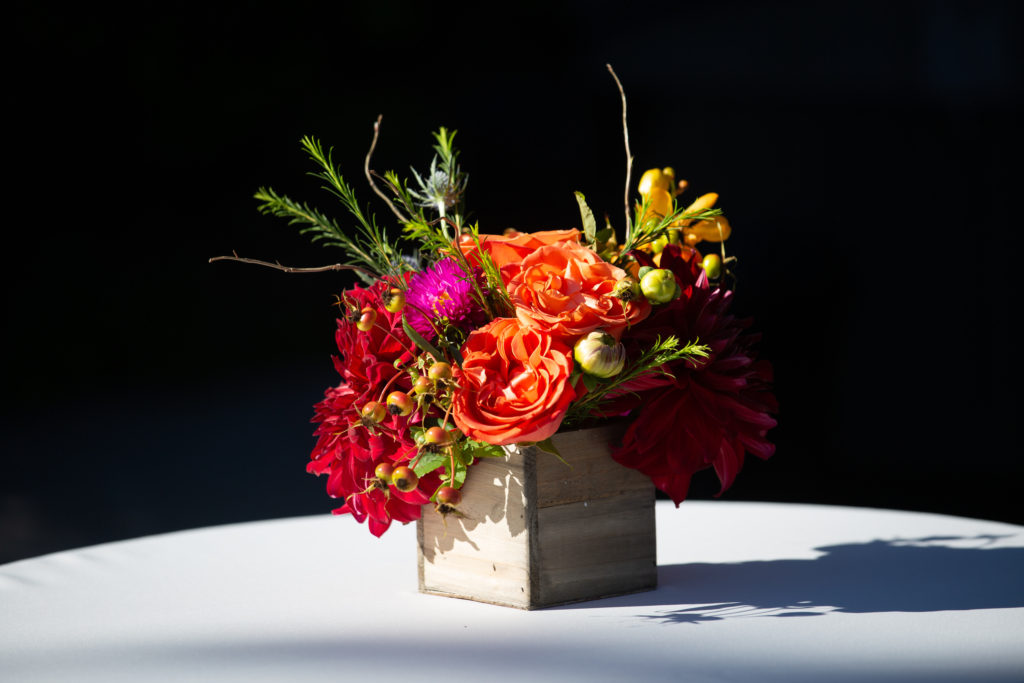 There was colorful food in a fresh presentation by Avocado Catering…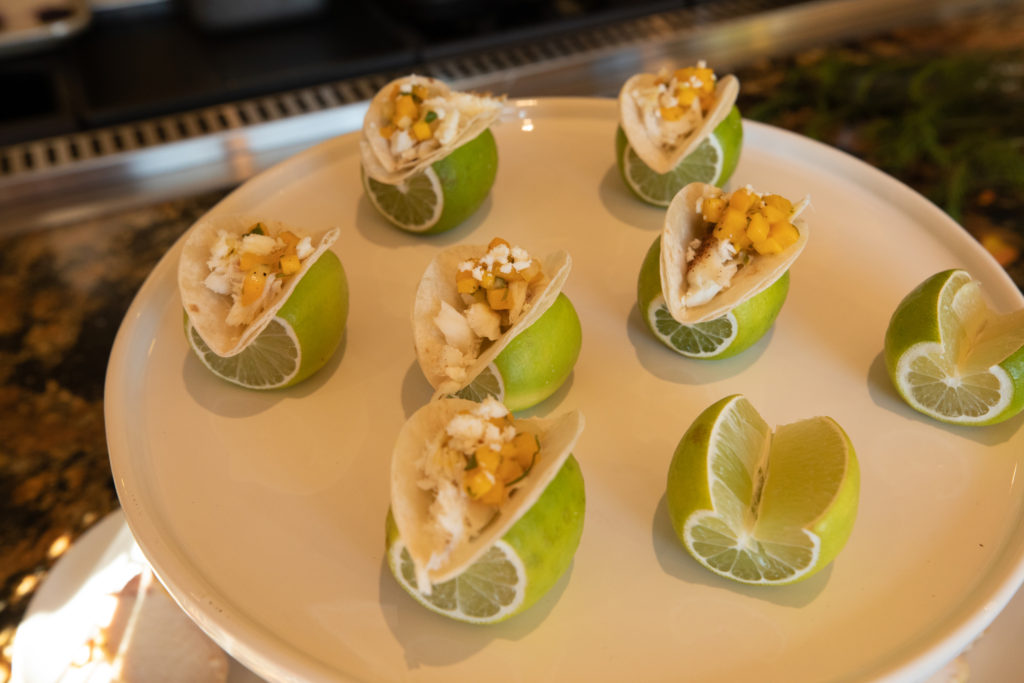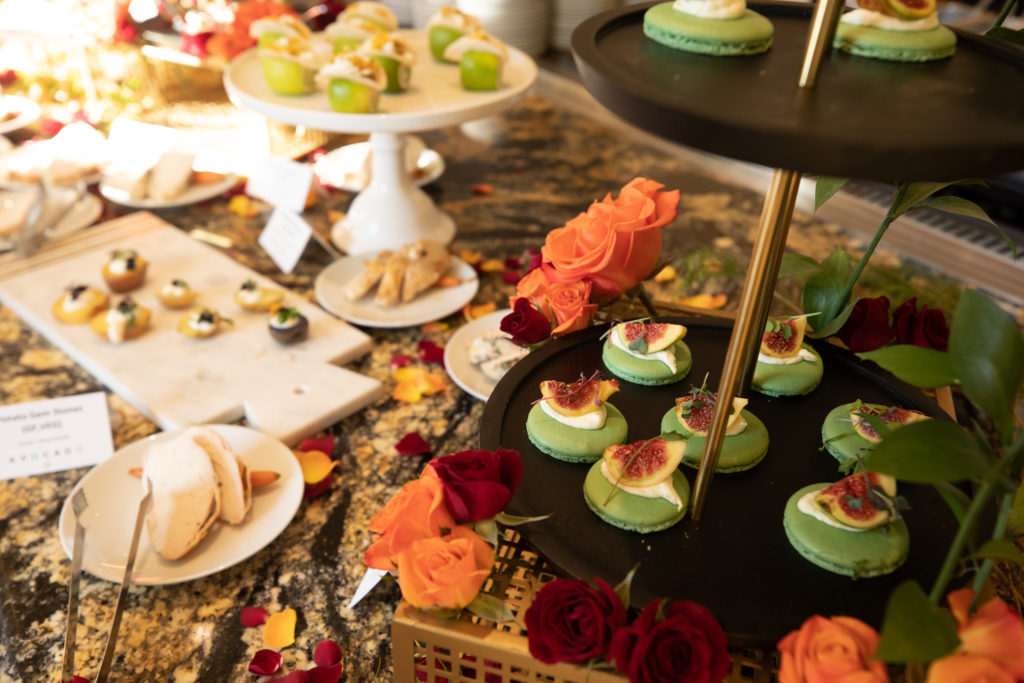 … and there was a cake.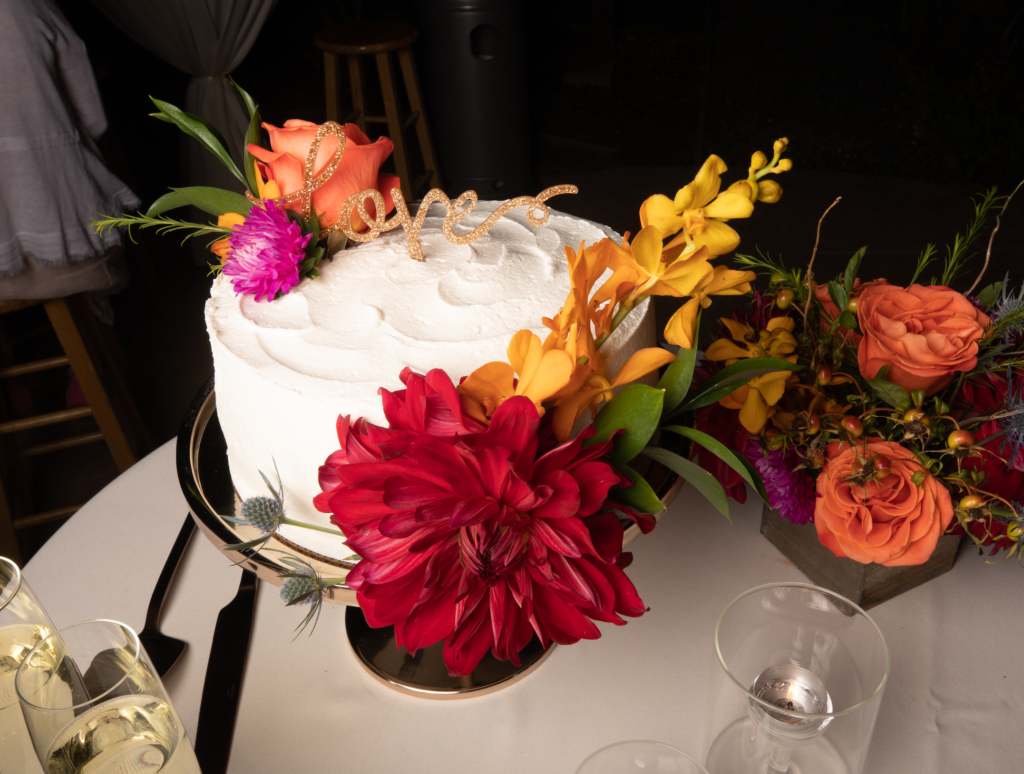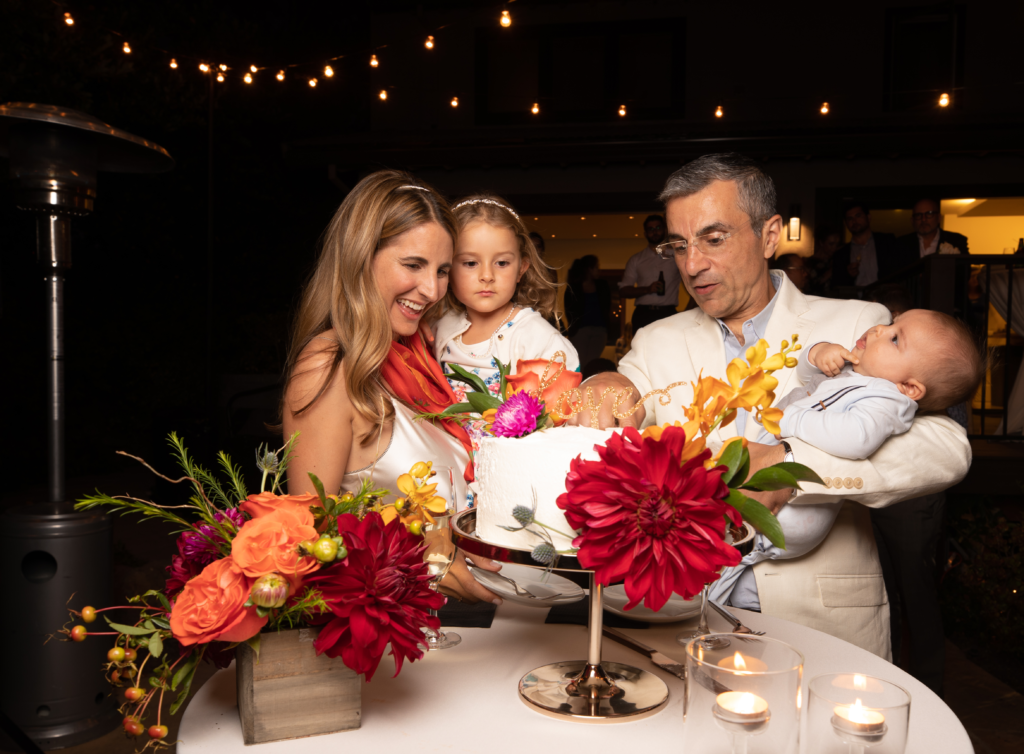 Guests were mingling in the sunshine…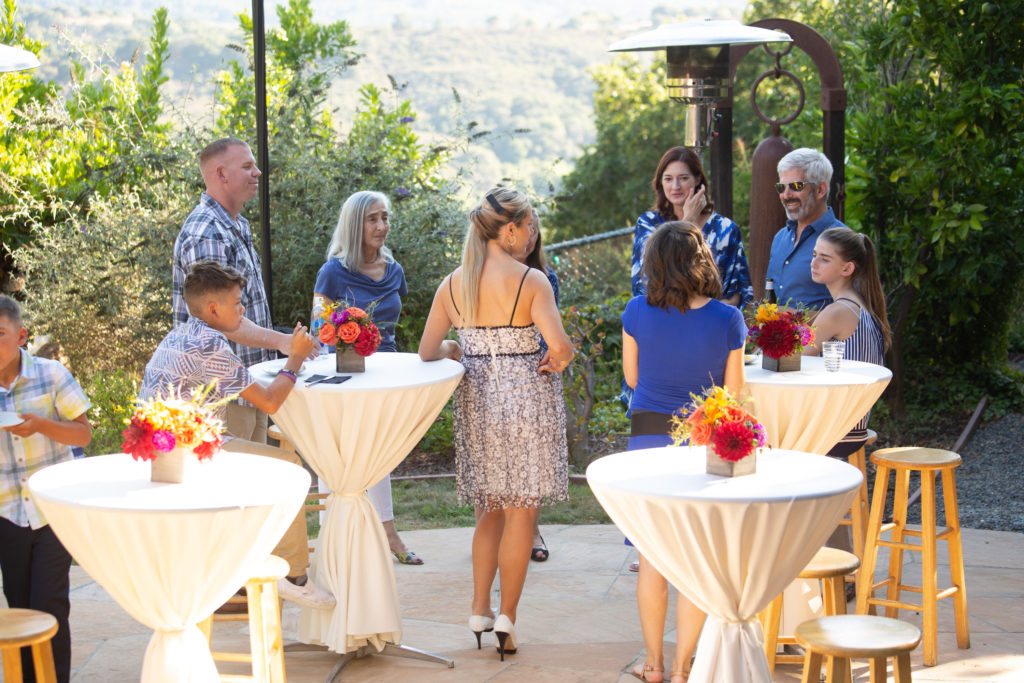 … and got to witness "mini vows" of the already-newlyweds.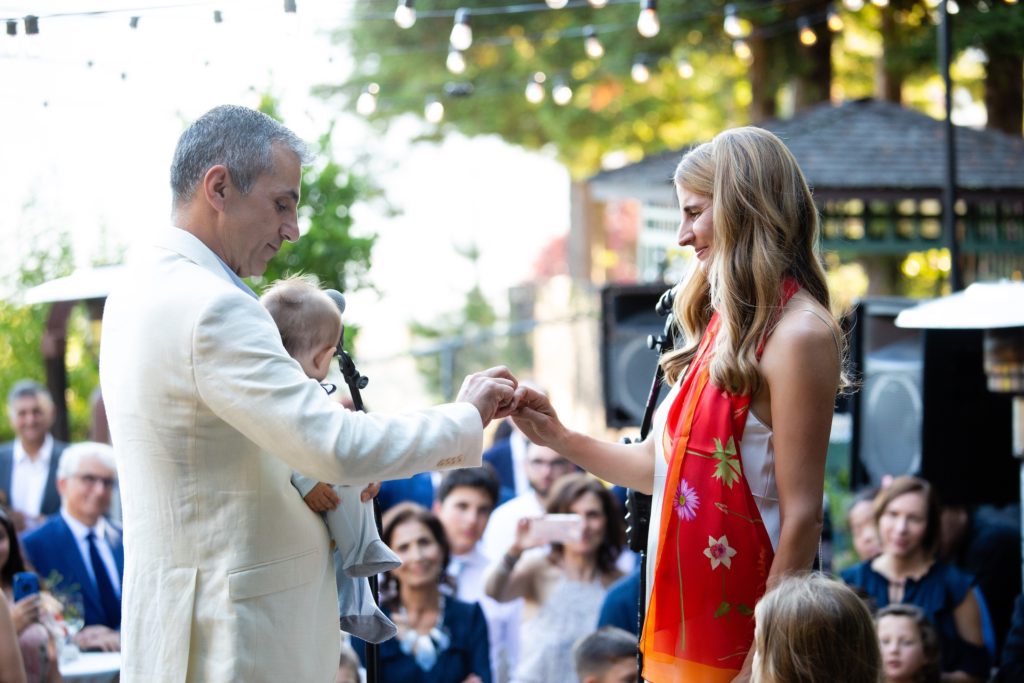 Then there was an ice cream cart by Rocko's Ice Cream Tacos…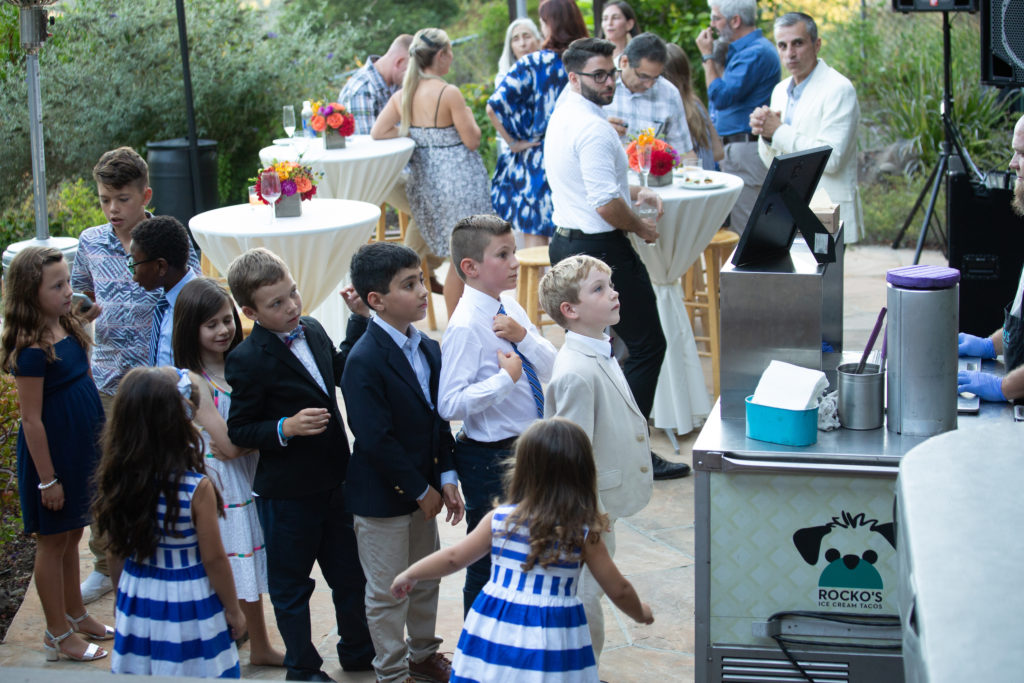 … attracting NOT only the youngsters! (Although, of course, the youngest guests got served first). Once everyone had gotten their ice cream taco, the next surprise was a real magician performance (by Magical Nathaniel).
After that, it was getting dark… time to dance! DJ Henry Kim of BIG FUN Disc Jockeys made sure that everyone was on the dance floor…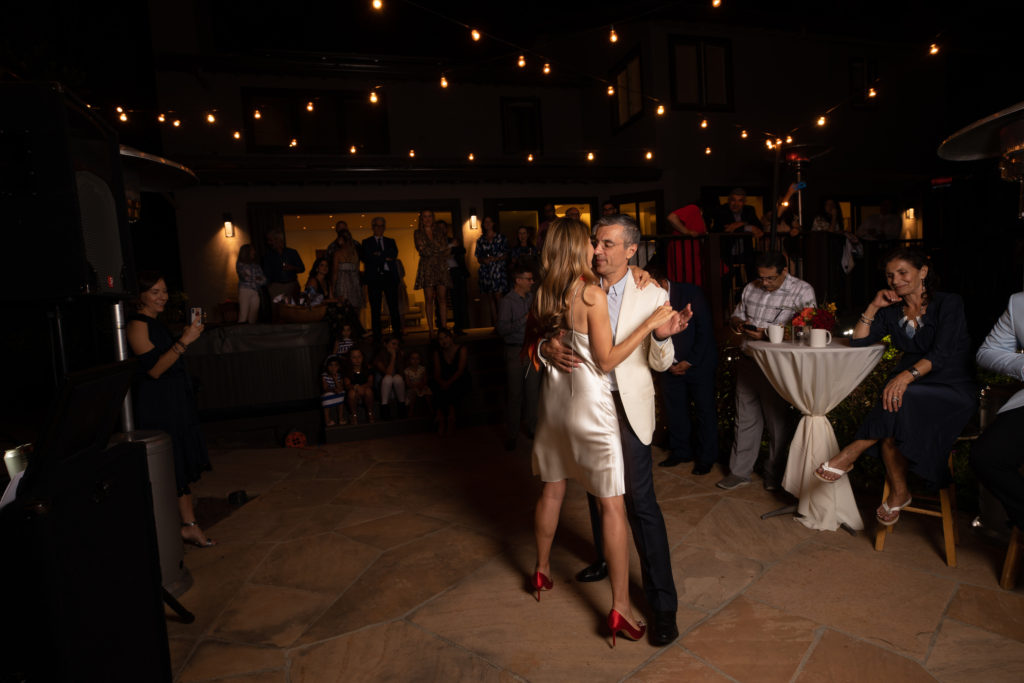 … under romantic string lights (by Stuart Event Rentals).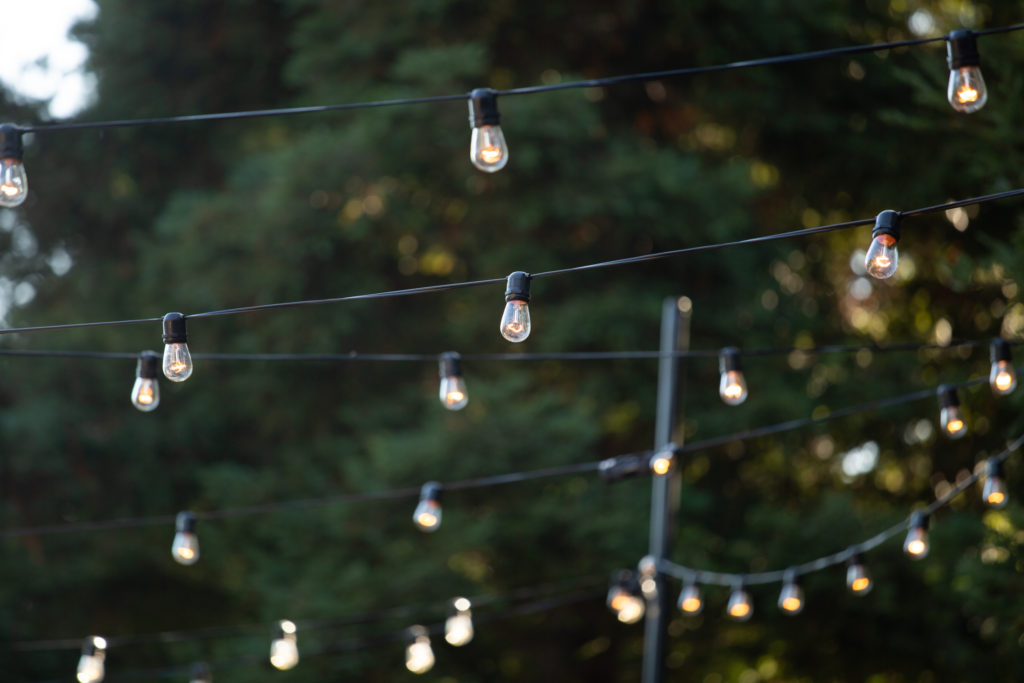 Quite a party! And most definitely a very personal, totally unique way for Laura and Adnan to start their shared life journey together with their kids. Our best wishes on your way! Keep dancing and celebrating…