Partners in life and partners in business, there was not a hint of a doubt for Jeff and Adam that they belong together – and so getting married was just the logical next step. Easy? Well, yes – somehow. What the two found out pretty quickly is that there is a big difference between the idea and its actual execution… and that's where my company, A Day Like No Other – Wedding Coordination and Design, comes in.
Jeff and Adam had pretty clear-cut ideas of how they wanted their wedding to look and to feel. Being the super busy businessmen that they are, the one thing most precious in their lives is – quality time, together, and together with their families. So they were envisioning a long wedding weekend with their families, in complete privacy and tranquillity, with fabulous food and wine. They found their dream venue at the far end of beautiful Carmel Valley – Mesa del Sol Vineyards, a private estate among rolling hills and verdant vineyards, with a beautifully restored luxury farmhouse big enough for their families, with a courtyard shaded by mature trees, a professional outdoor BBQ, a bocce ball court, a swimming pool… heaven!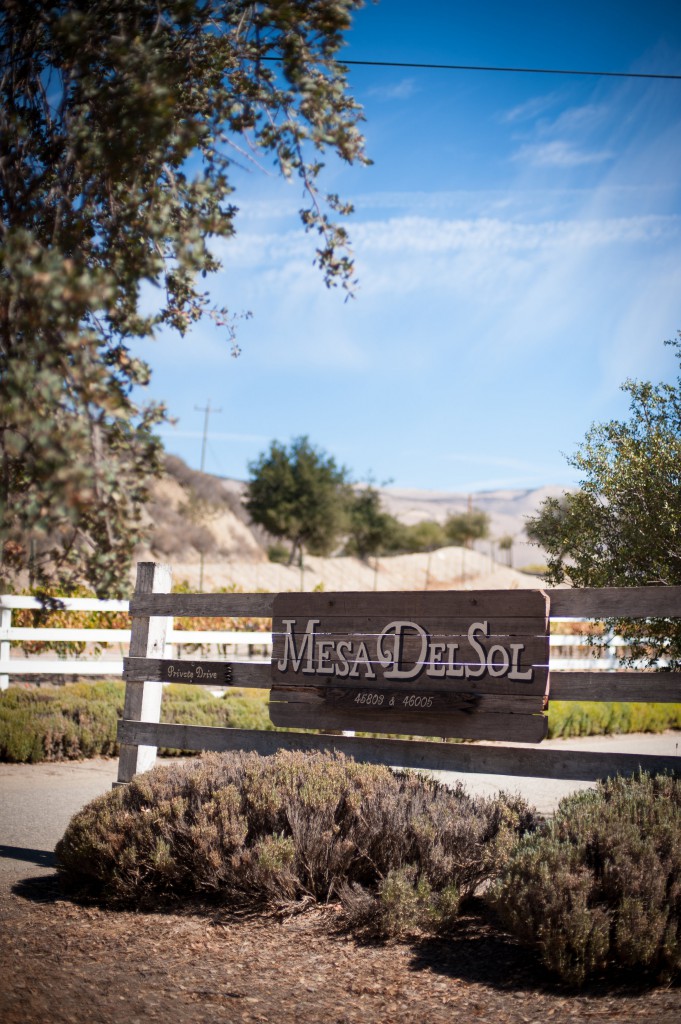 Jeff and Adam had rented the property from Thursday to Monday, and they had already planned for a whole succession of family events … but with their busy schedules of (separate!) worldwide traveling there was simply no way they could do all the planning by themselves. And that's how my team came to work with one of our favorite couples ever!
We helped Jeff and Adam finalize their plans from a welcome BBQ to wedding day to a send-off brunch, and the two even knew who would cook up a veritable storm for them and their guests: their personal friend, caterer Ben Lillywhite, who would move in with them and take over the state-of-the art kitchen to pamper their 45+ guests.
Speaking of guests… while Mesa del Sol is beautifully equipped, it's not equipped for that many guests! From ceremony seating under a huge old olive tree (hay bales from a local feed store, hand-woven saddle blankets) to long farm tables for an outdoor dinner (Chic Party Rentals)…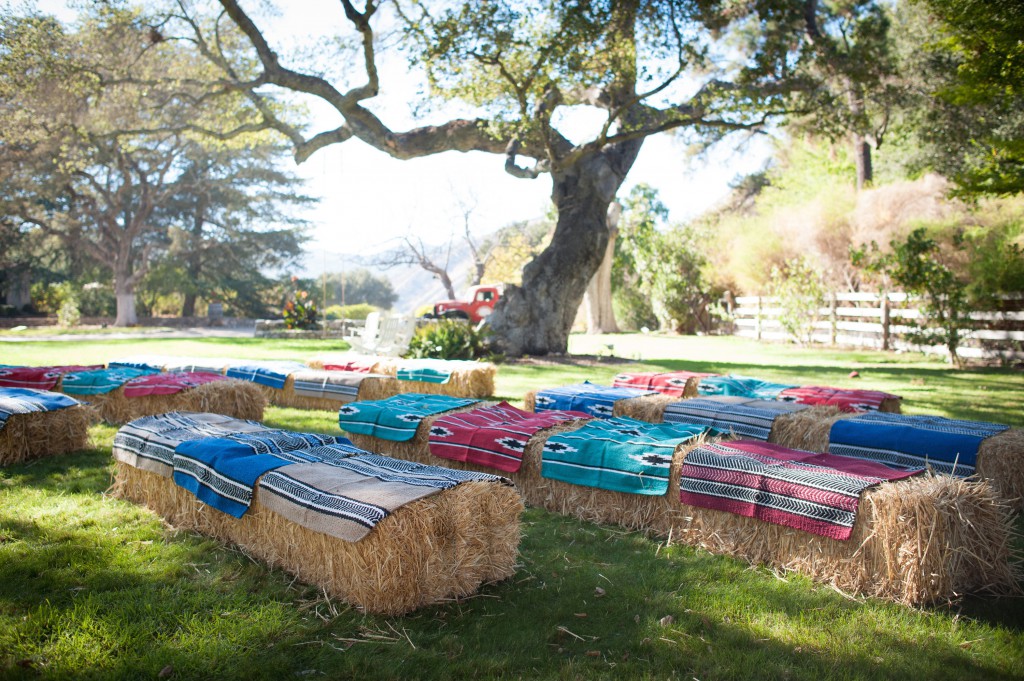 … from lighting to music (DNA Entertainment) and beautiful floral decor (Natasha Kolenko) – not to forget a first-rate photographer (Sandra Fazzino) – there was a lot to plan and design in a mere 10 weeks!
Invitations were sent out… And then the Great Day had come!
Here the two are getting ready together…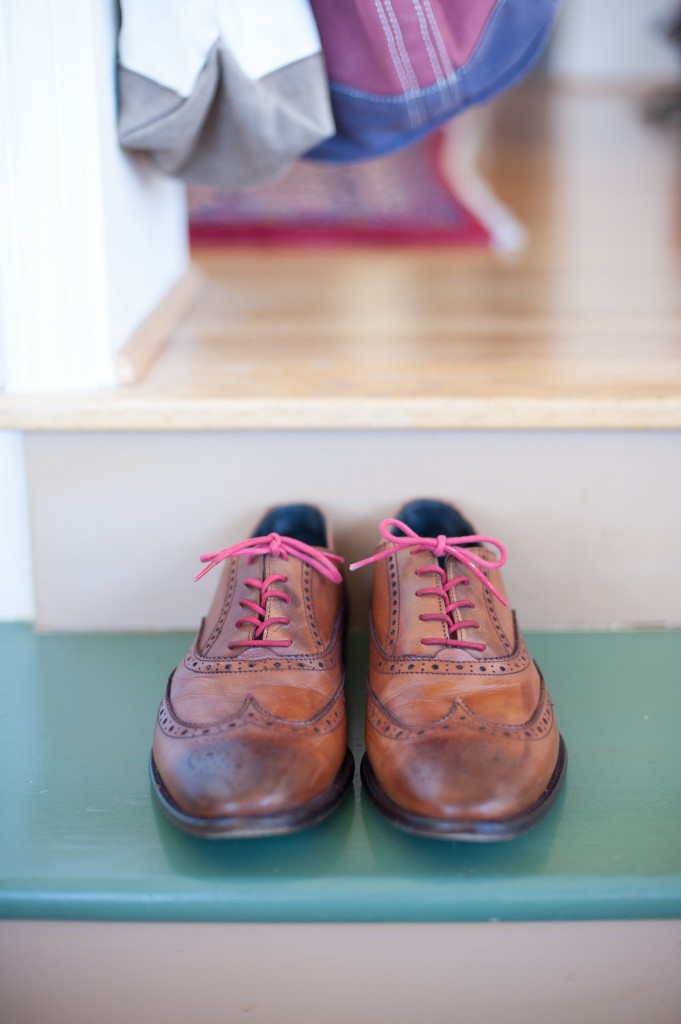 …dapper and stylish as they both are!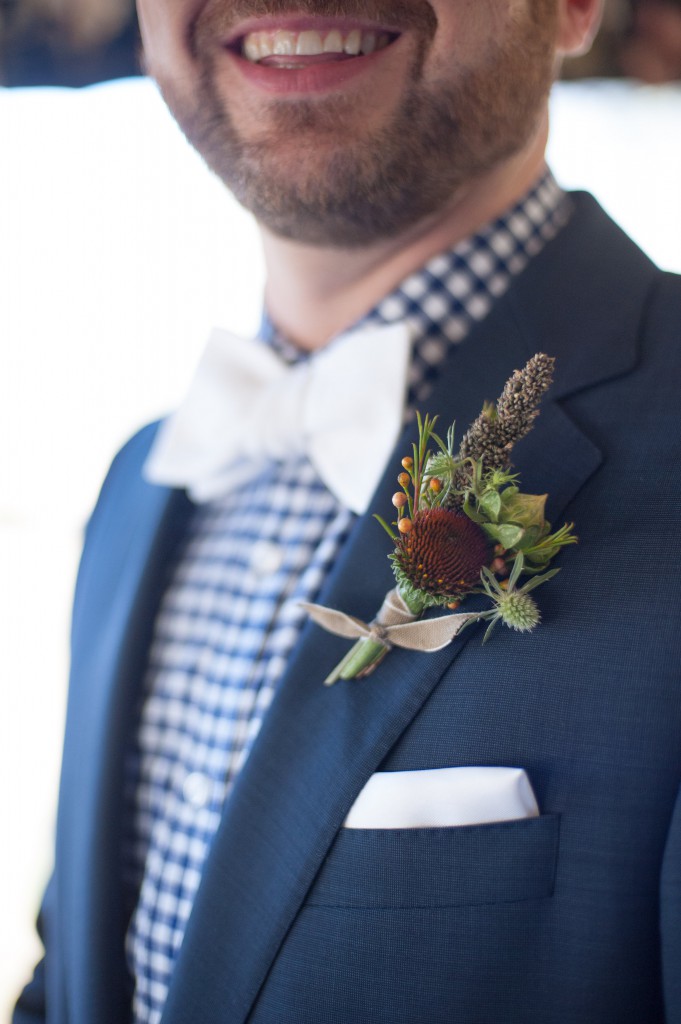 They had requested a masculine version of the classic boutonniere, and that's what they got…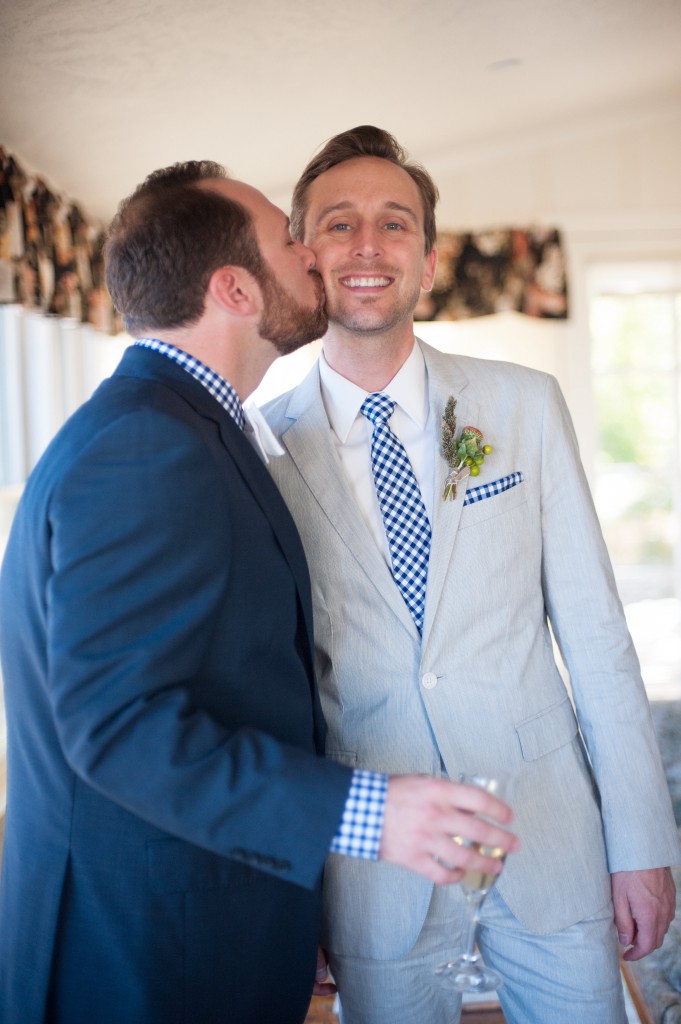 Ready to go!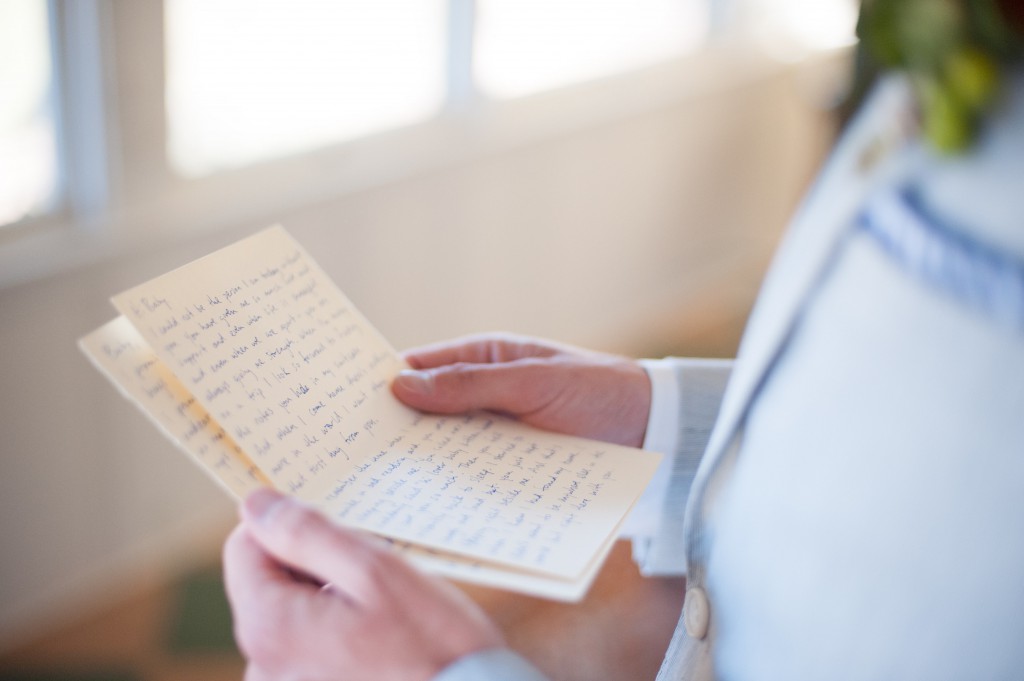 Last minute checkup on the vows…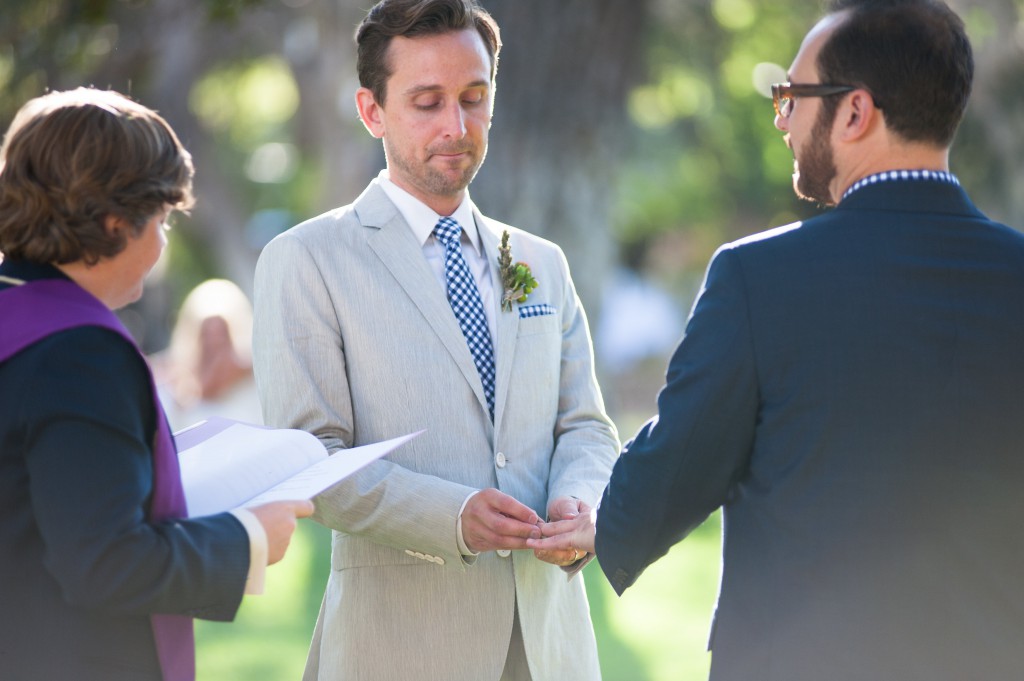 … and then the moment had come!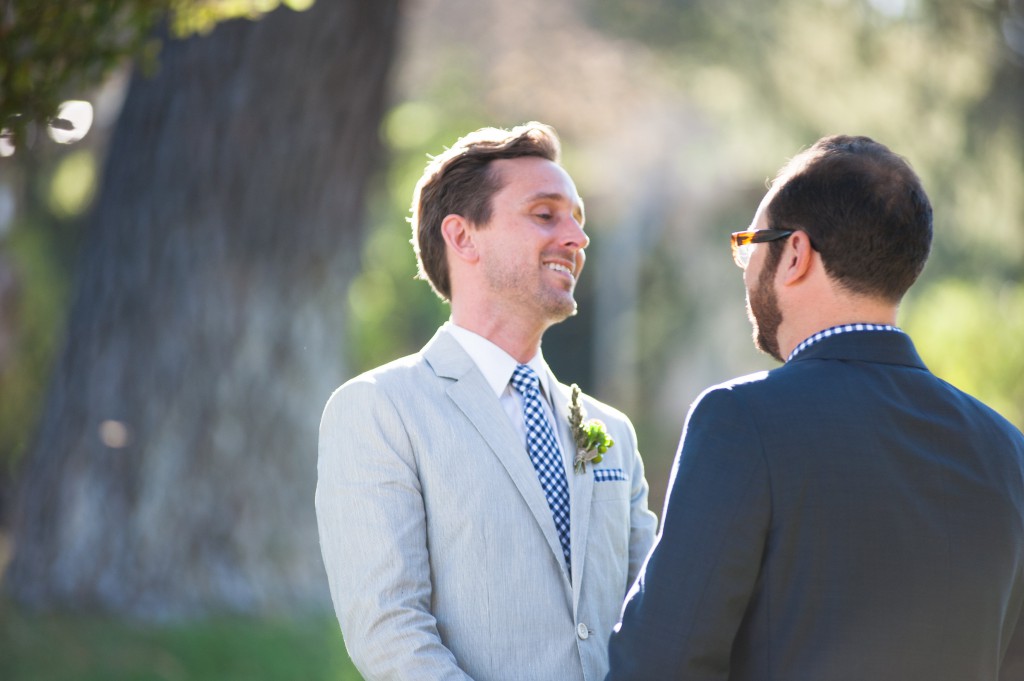 Sheer happiness… I Do!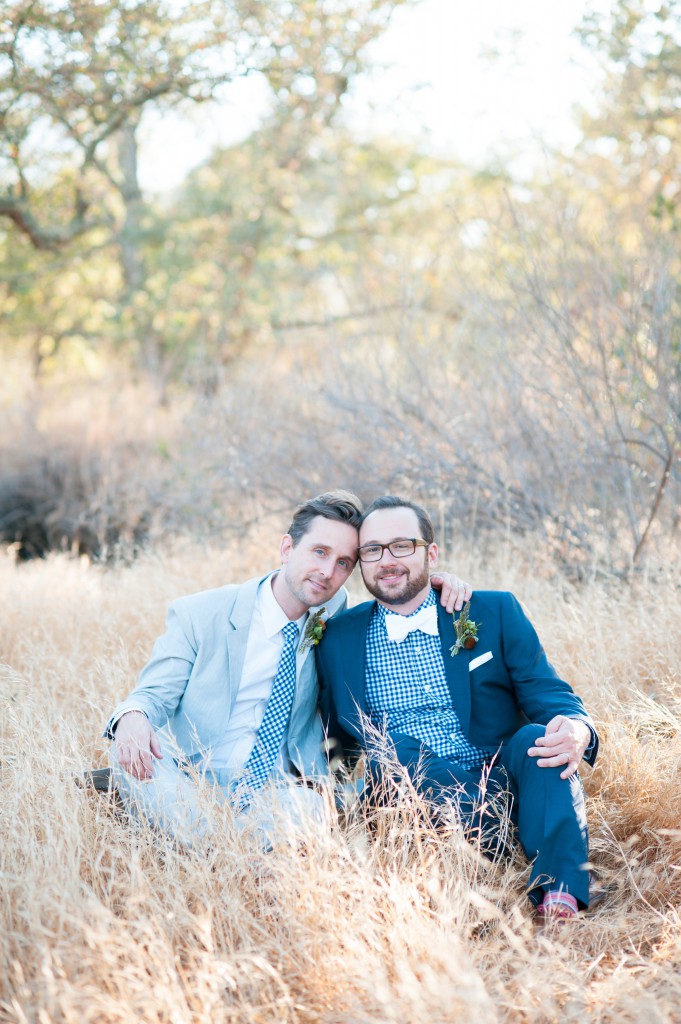 Time for a true farm-to-table dinner: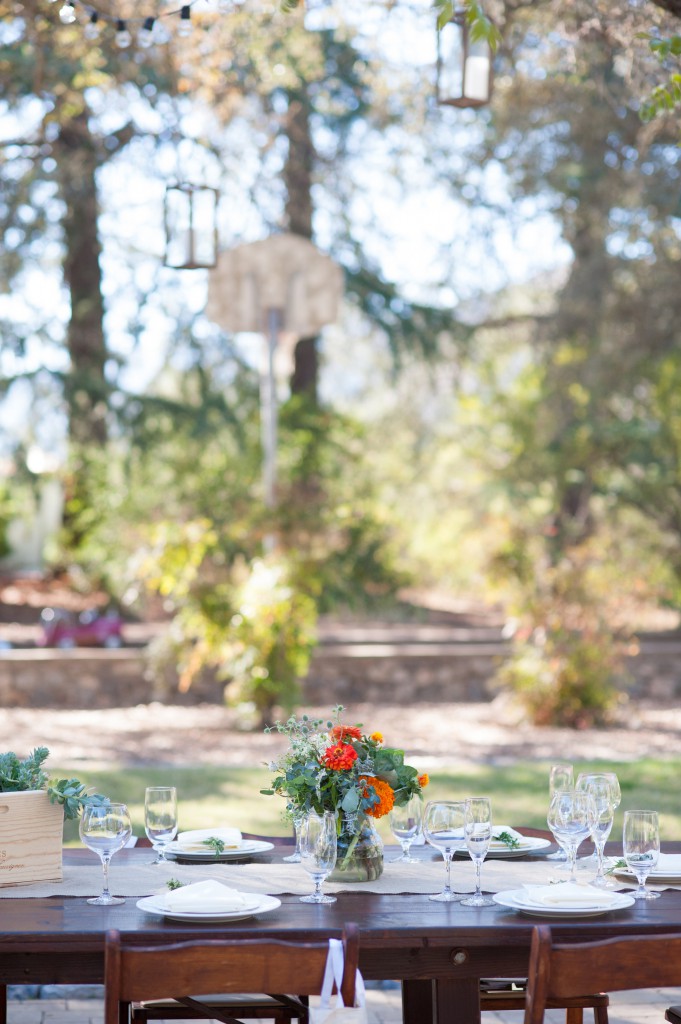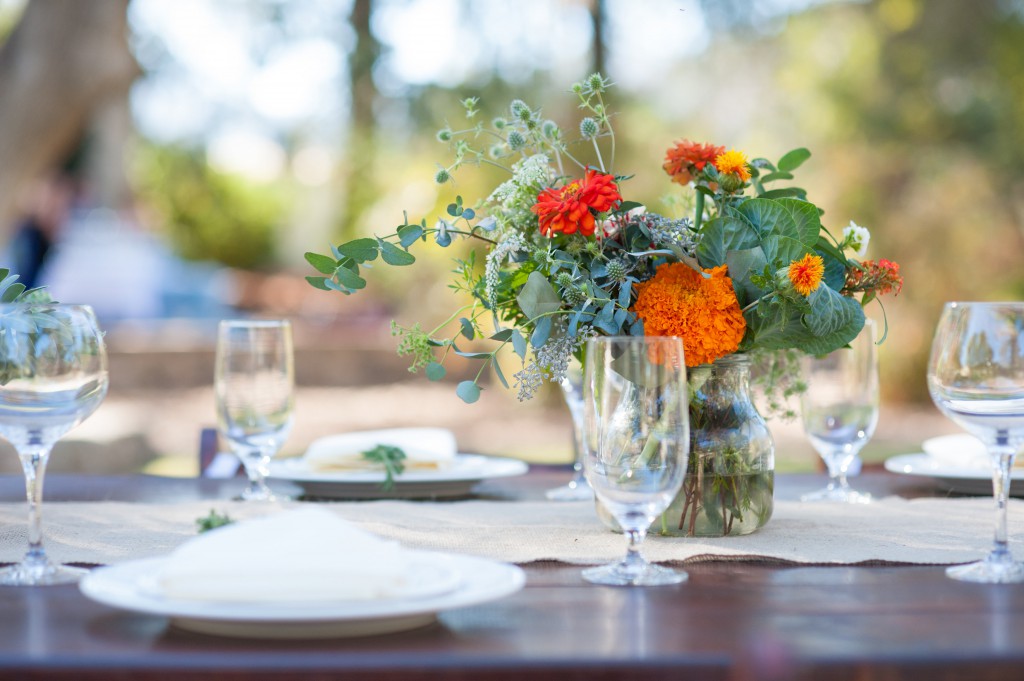 The kids were having fun, too…
… but definitely returned to the table when Ben's incredible pies were served!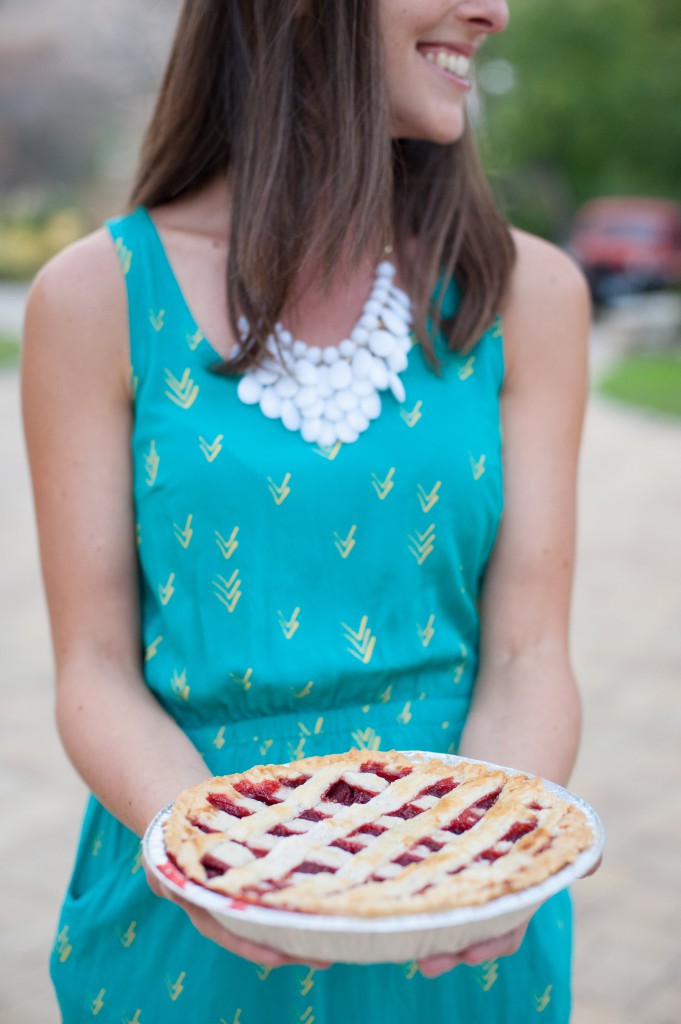 As dusk fell, the scene turned downright magical: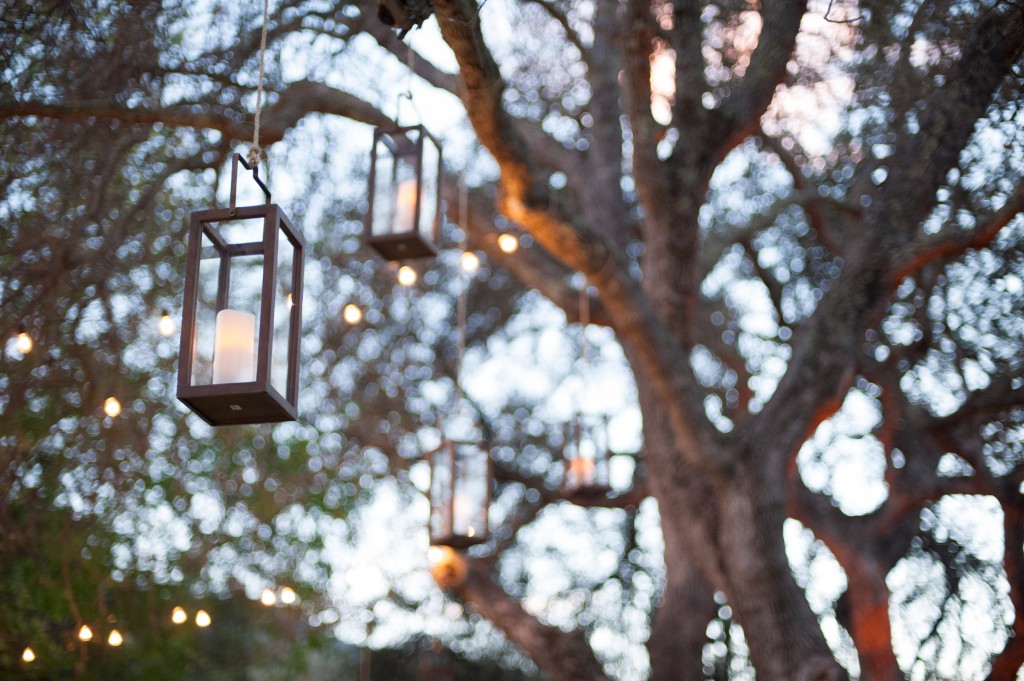 … and everyone around the table shared memories of the couple and funny stories!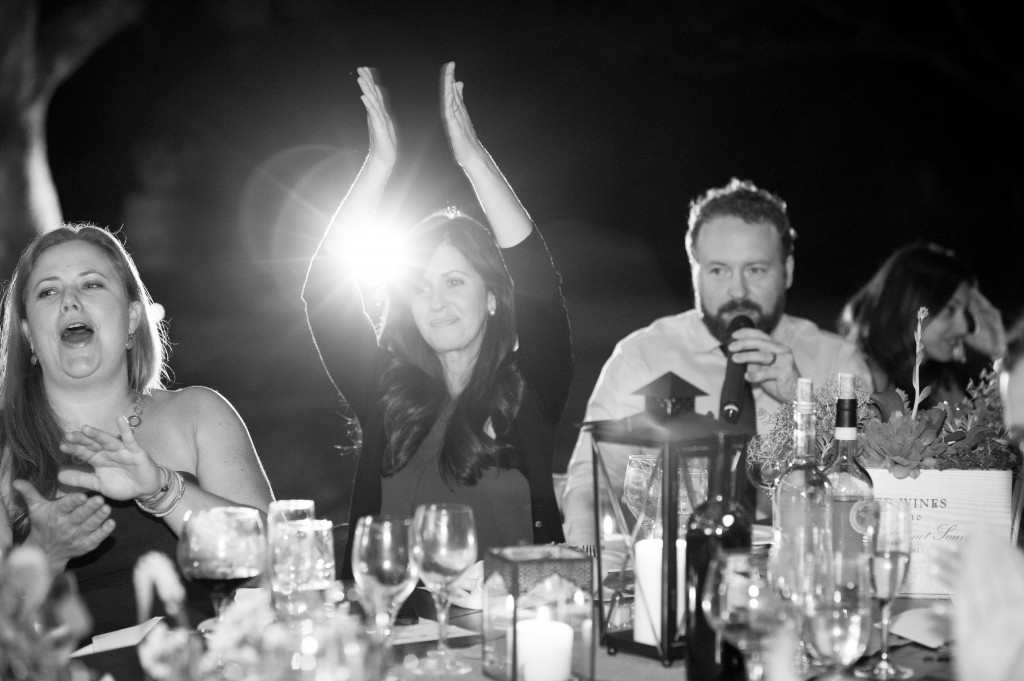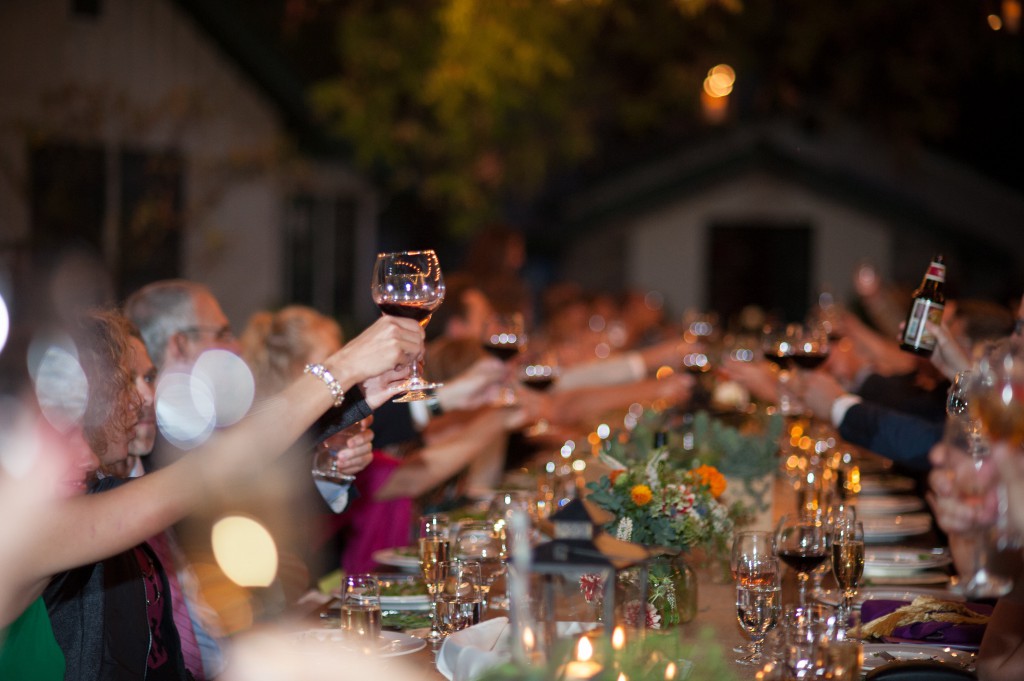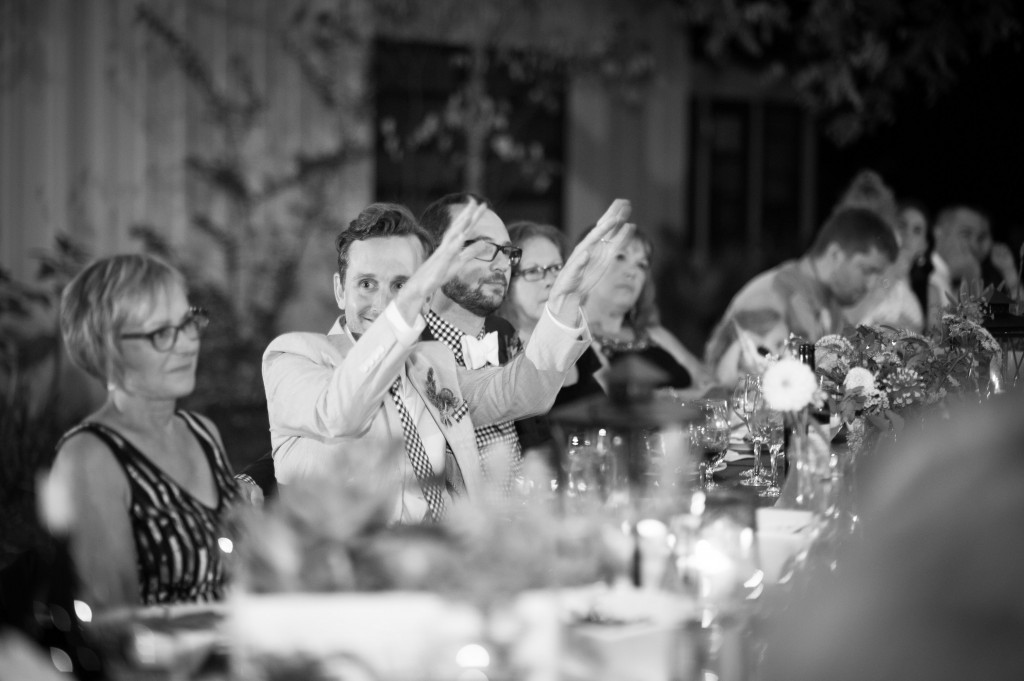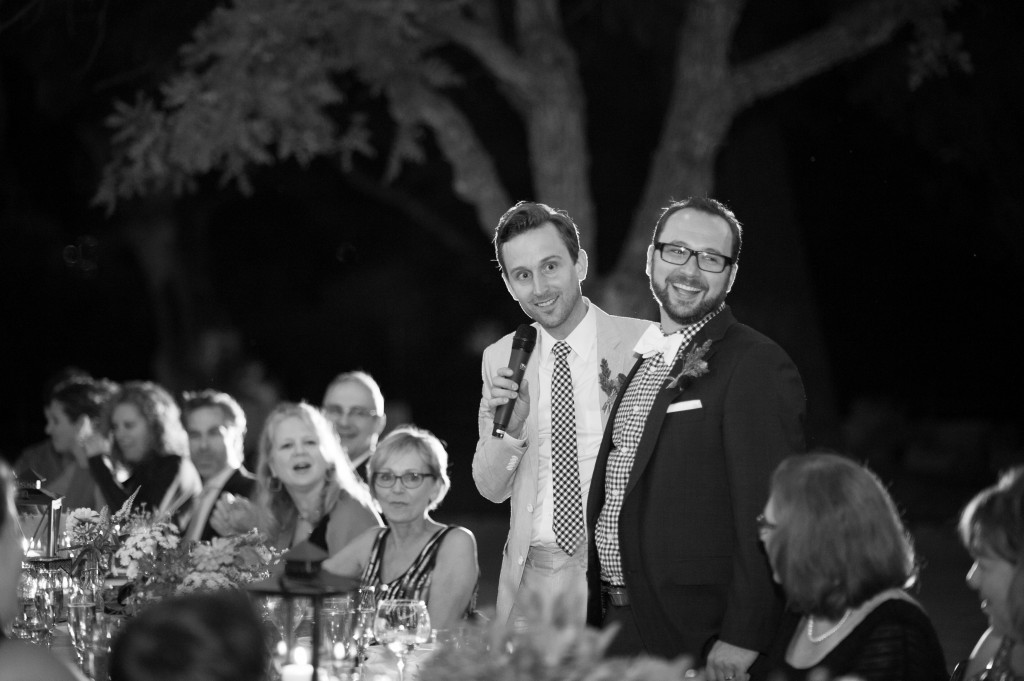 Jeff, Adam and their guests truly enjoyed a day like no other… Many happy years together!