Disclaimer up front: we are only allowed to show you the beautiful details of this wedding celebration – not the couple, not their bridal party, family or guests. The couple are very private people, and we have to respect that, so all names on signage and stationery are redacted, and we cannot share photos showing recognizable faces. BUT there is still a lot to see!
While planning her wedding with the support of my company, A Day Like No Other, the bride gave me clear directives for my design process: the color scheme – the whole spectrum from periwinkle, light and dark blue to purple hues, accented with a small dose of metallic silver – and the overall style of the event – everything classic and feminine. What a brief to work with! Have a look how all this turned out: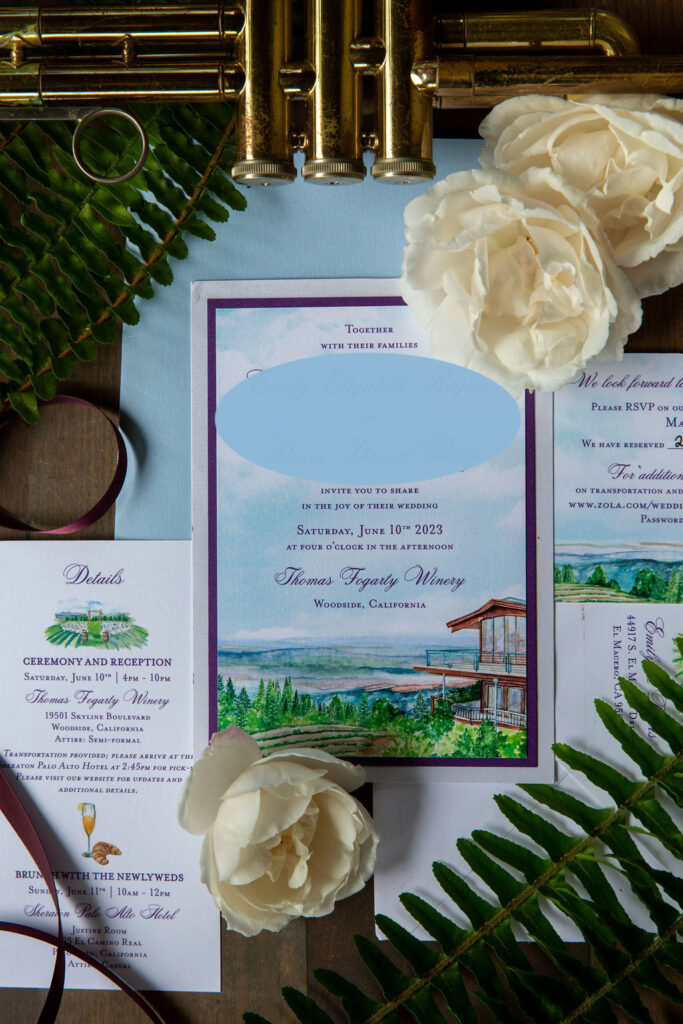 The bride had her invitation suite and most of her wedding day stationery custom-designed (by Momental Designs), based on watercolor artwork showing the beautiful venue and its surroundings and accented in her chosen colorway. It was the perfect way to set the stage for what was to come!
For her bridal bouquet, the bride had specified a "hand-tied, symmetrical, contained" design – and here it is in all its beauty (all florals by PlanDecor):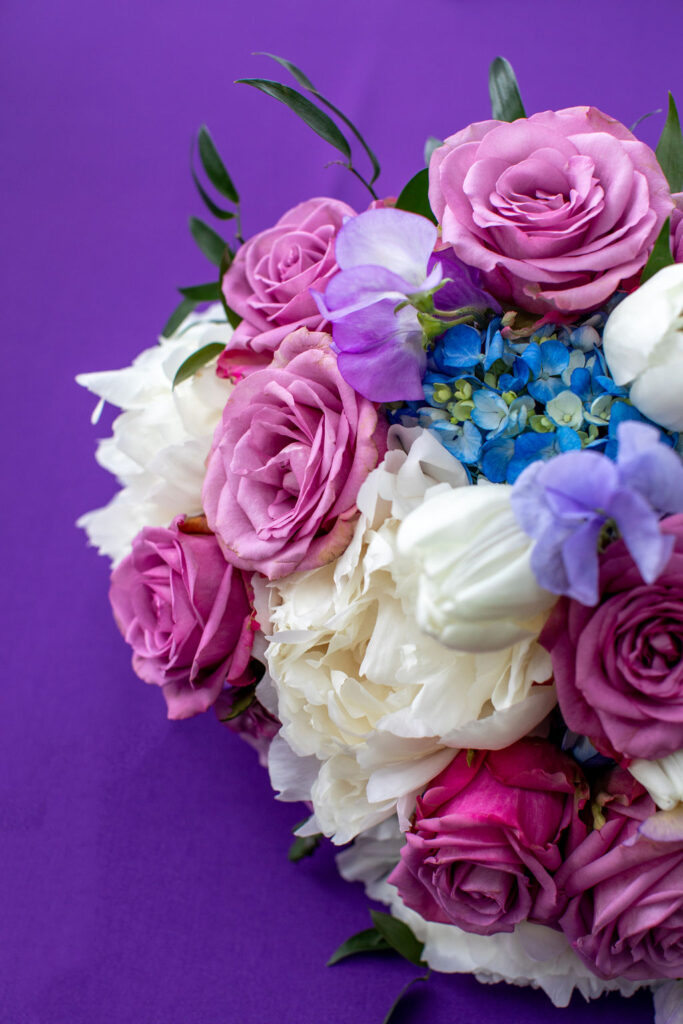 The altar arrangements were a reflection of both the natural beauty of the venue and of the bride's preference for classic wedding flowers in her favorite hues.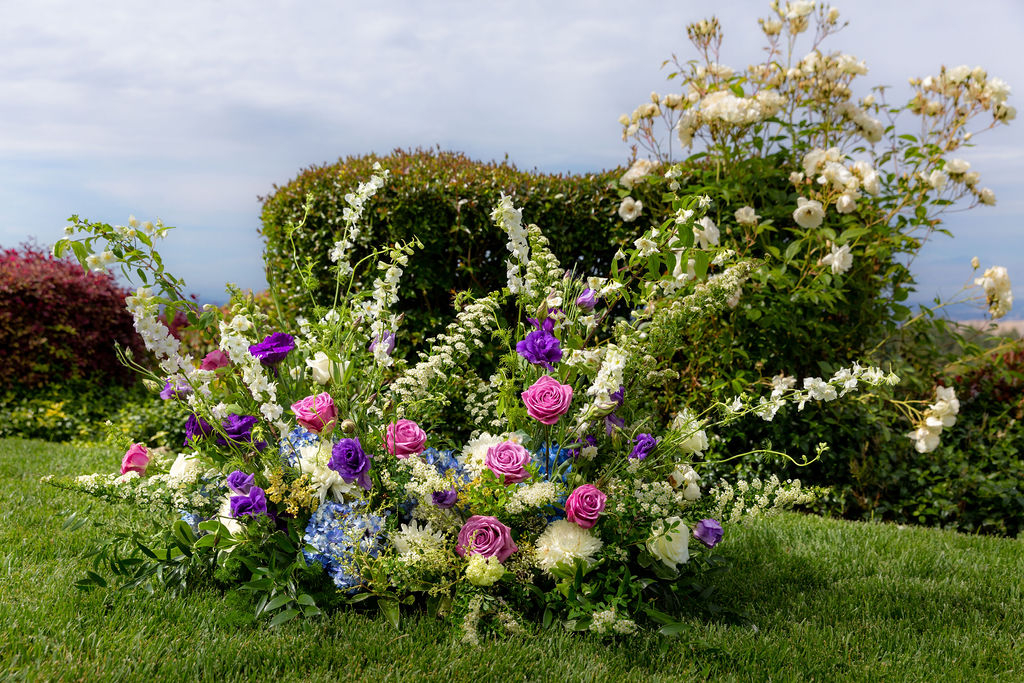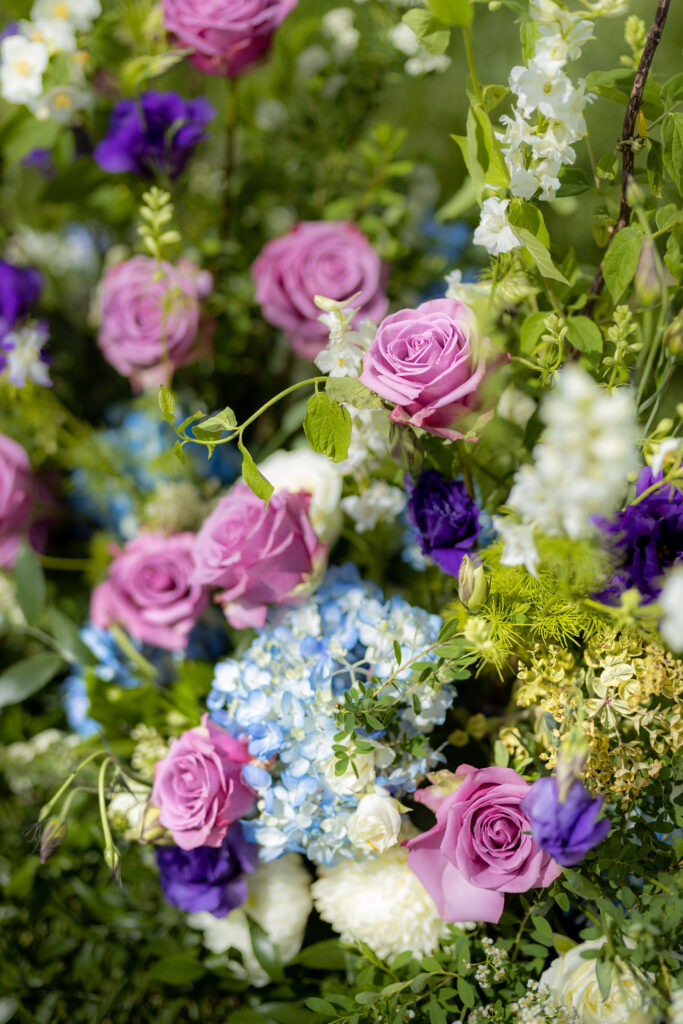 Cocktail arrangements and centerpieces played up the same theme – it was all one perfect harmony of design and colors across all decorative elements.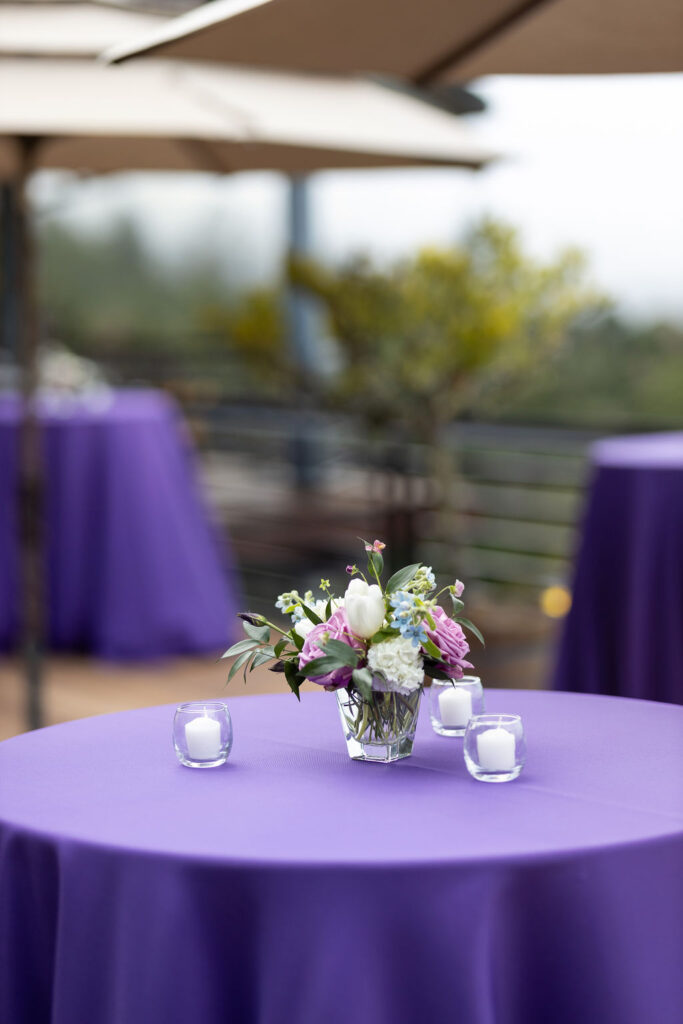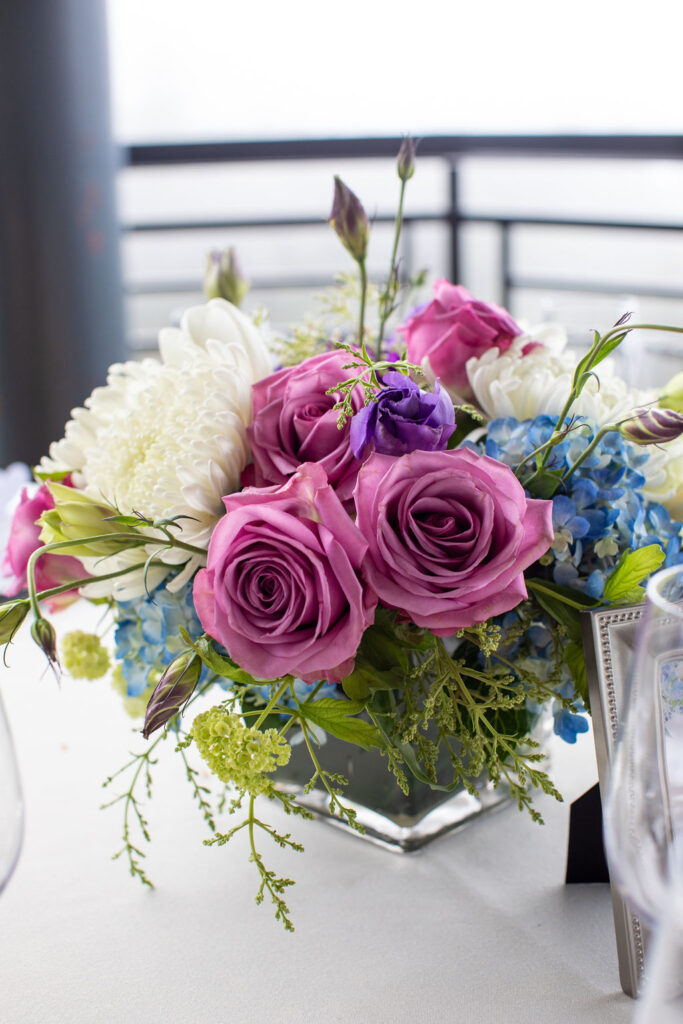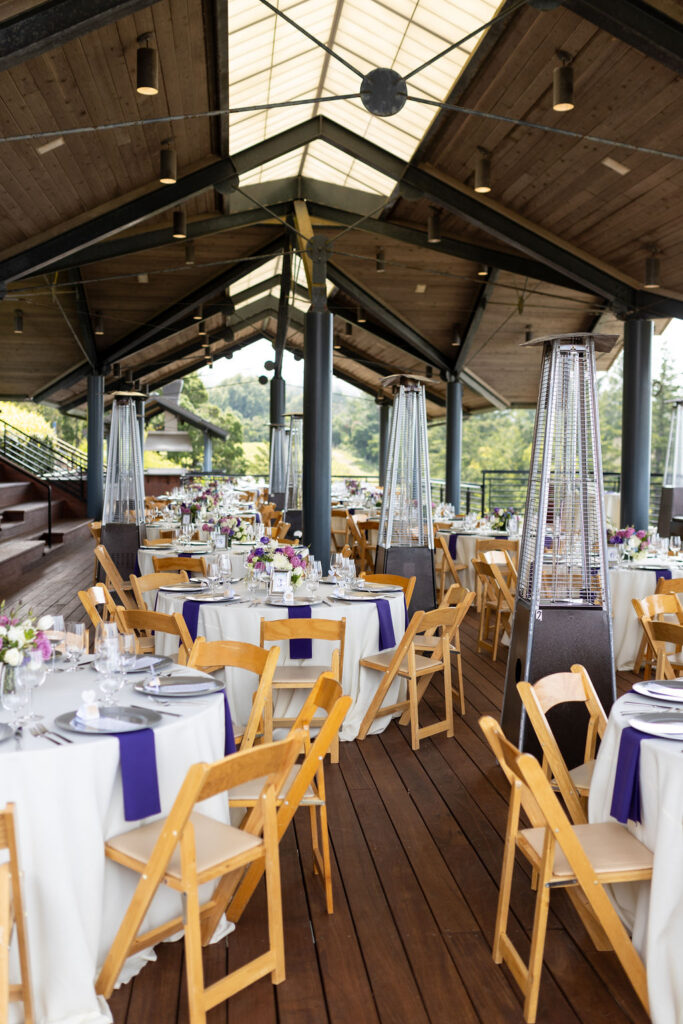 The dinner setup in the open Pavilion came together beautifully, and heat lamps ensured the comfort of the guests.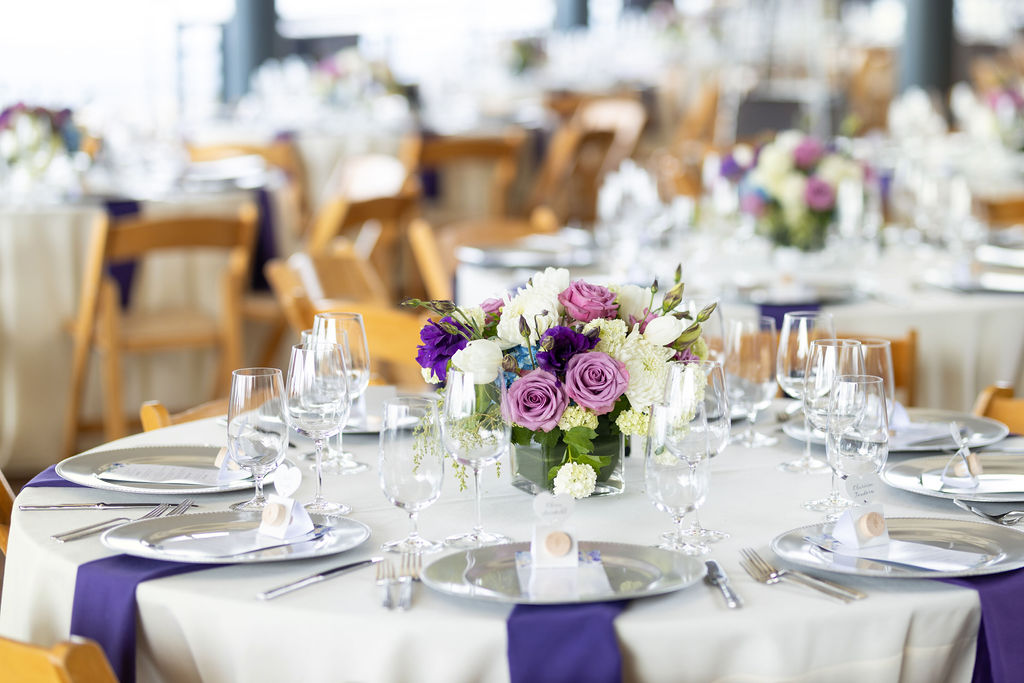 Linen and napkin colors as well as the silver chargers were the "supporting actors" in our design scheme…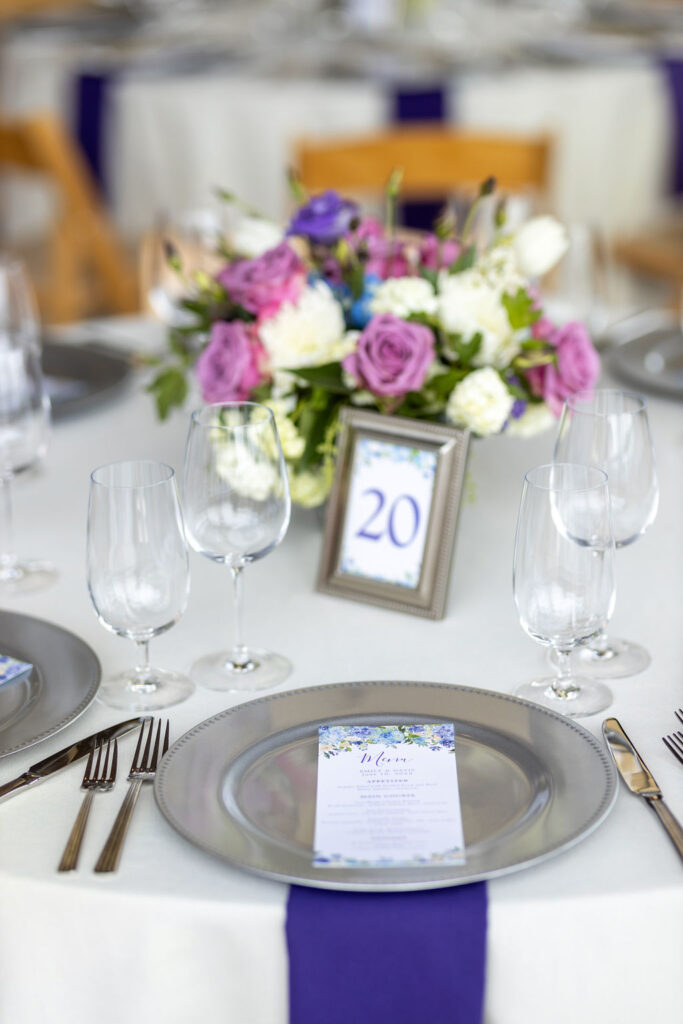 … and even the table numbers were following along!
Guests found their seating assignments on a board that OF COURSE kept to the blue and lilac hues and floral motifs we already know…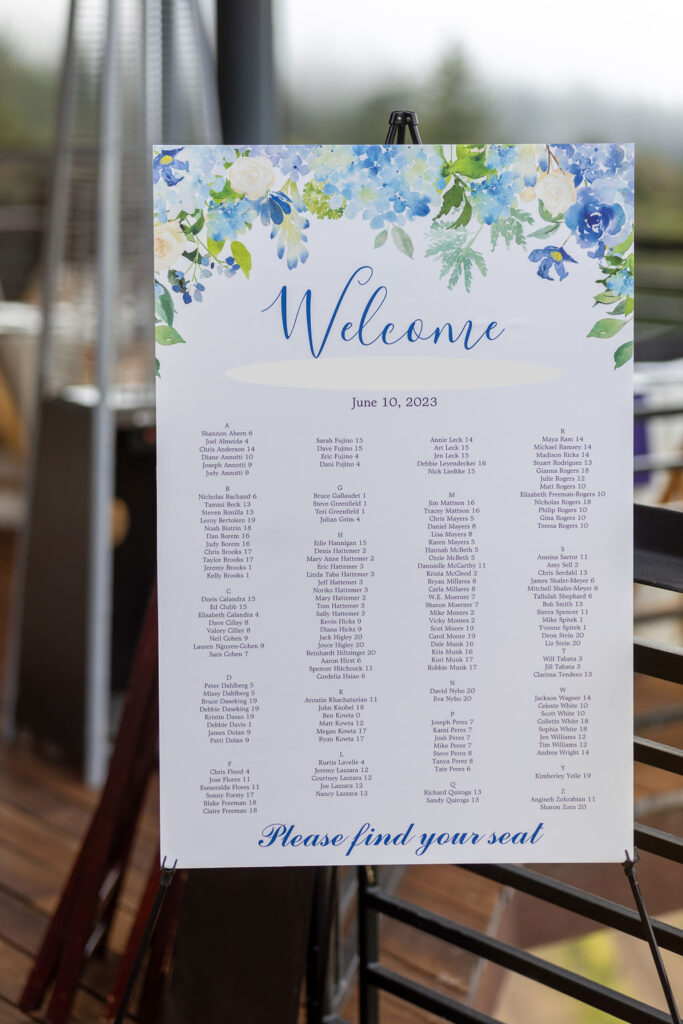 The couple was busy taking post-ceremony photos with their photographer extraordinaire, Megan Reeves...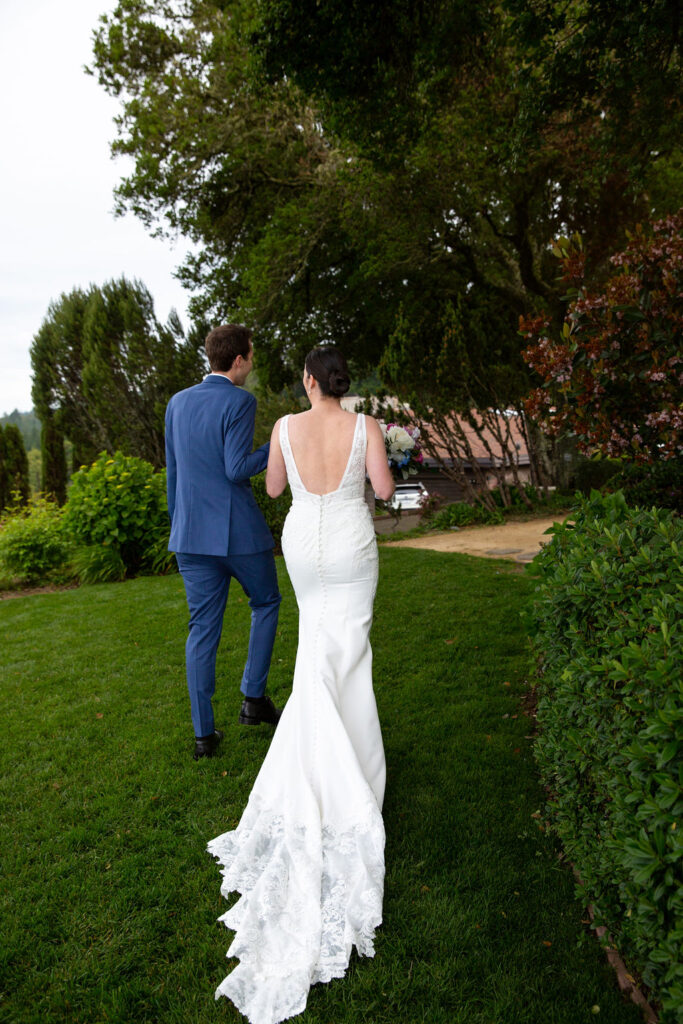 … while guests were indulging in hors d'oeuvres (all catering and bar by Continental Catering) and Fogarty wines.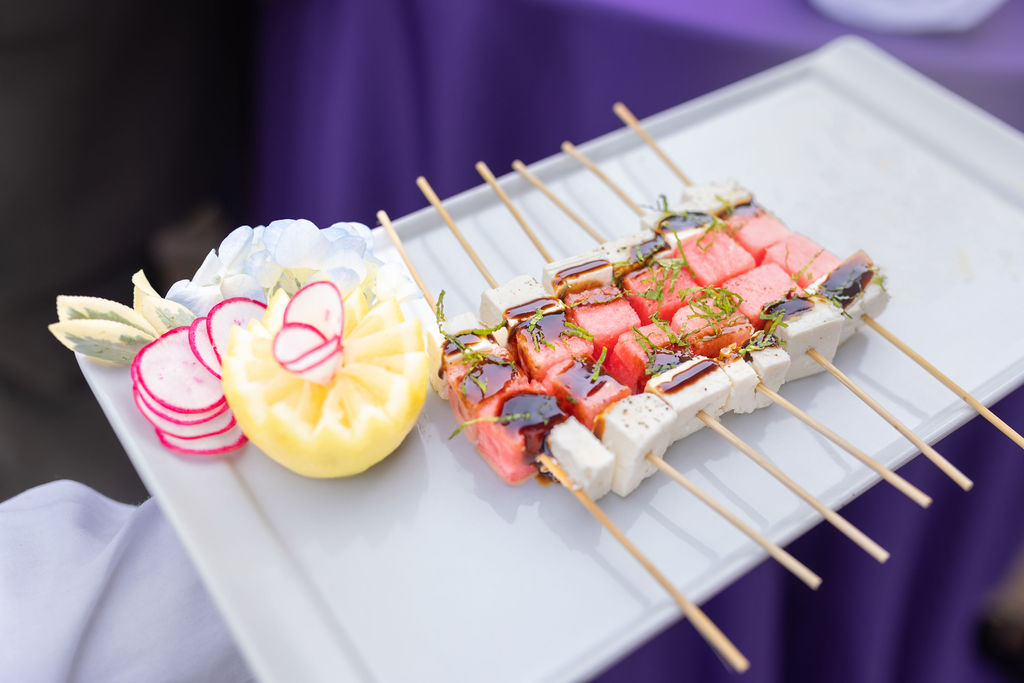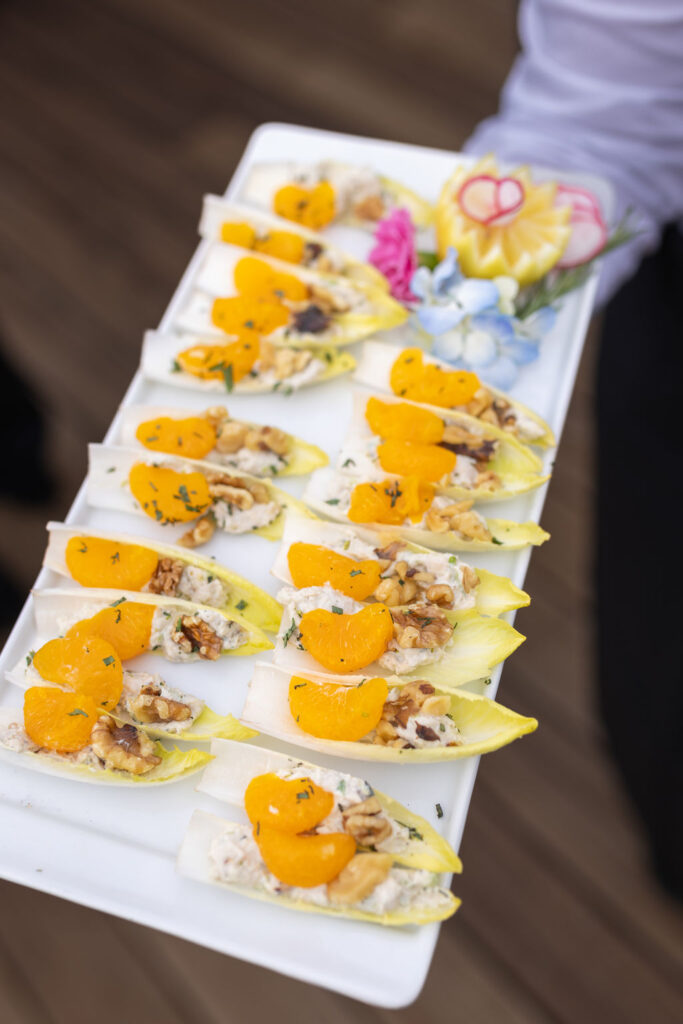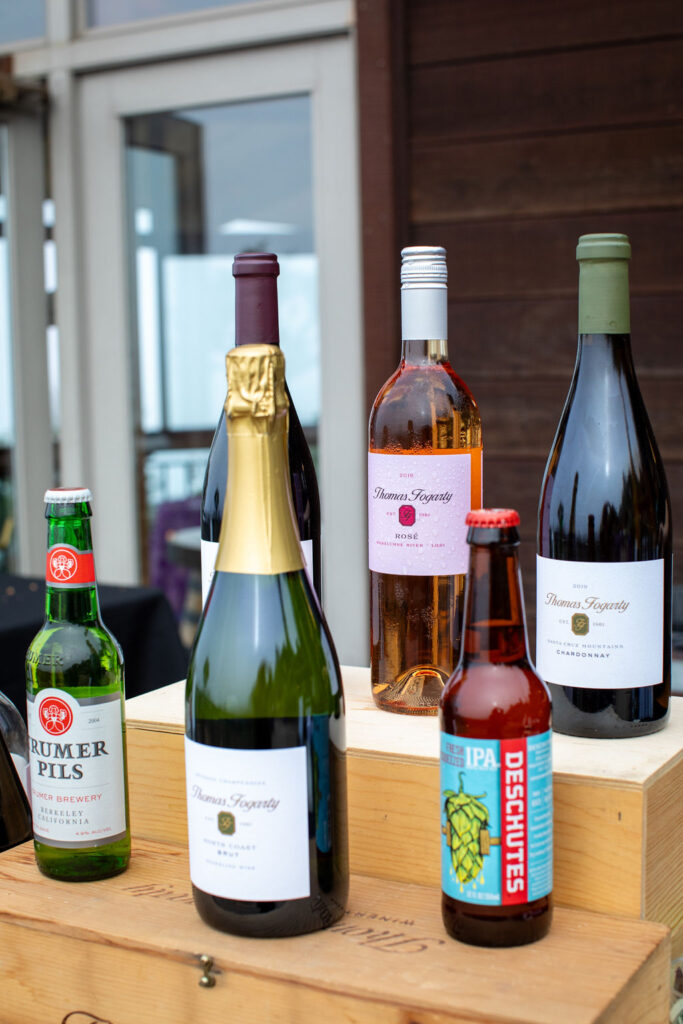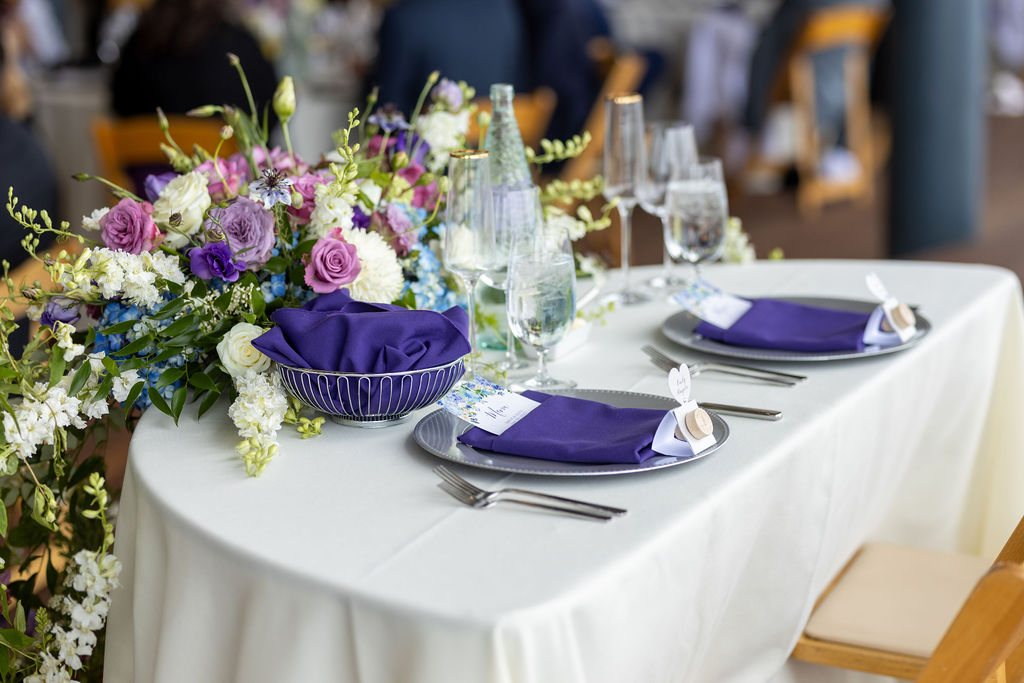 Finally, the newlyweds rejoined their guests at dinner, presiding from their Sweetheart Table. After that came dancing, dancing, dancing!!!
So – have I promised too much? The design and decor of this wedding celebration were so cohesive and beautiful… I hope you'll all get inspired!