There are still courageous people "out there" in our wedding vendor community, despite the disastrous effects of the COVID-19 pandemic. So courageous (or audacious?) that they start a new business right now. You read correctly. Patisserie chef Janay McCullough is opening an offshoot of her Avocado Catering company: Avocado Baking – dedicated to uncompromisingly modern and bold cake designs. And since what's underneath that pretty exterior matters at least as much, here are her – equally bold – flavors!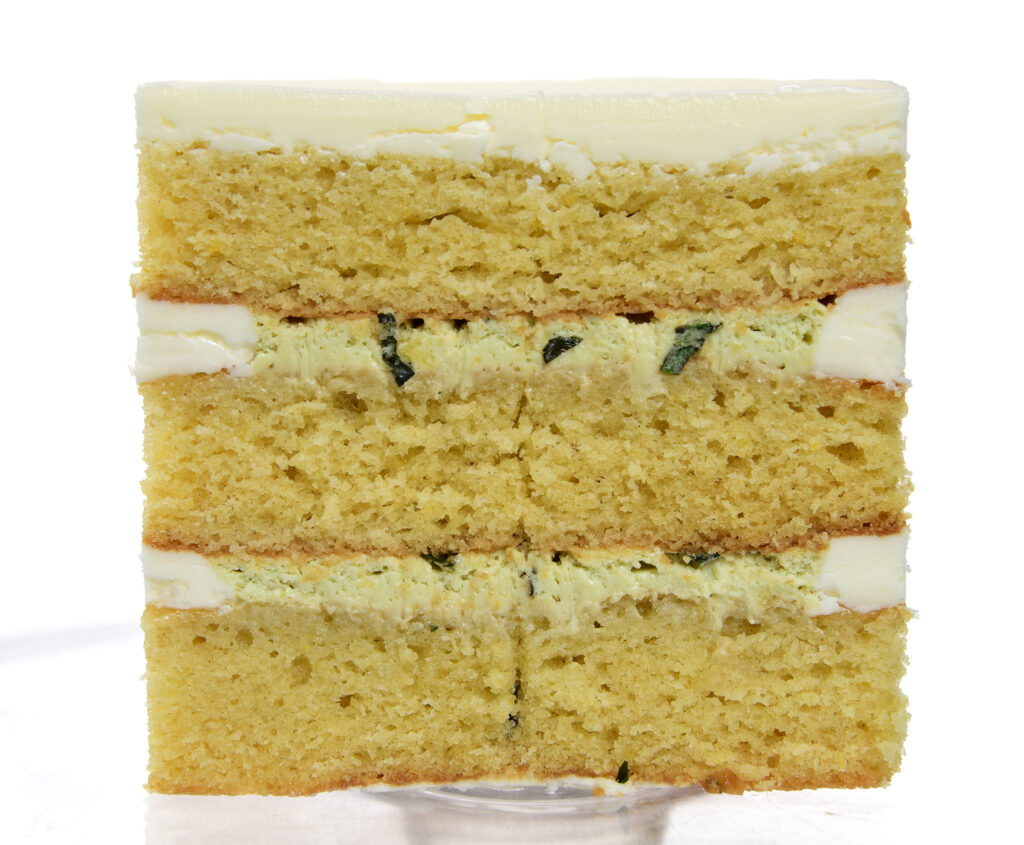 Avocado Mojito: Moist vanilla cake, avocado citrus mousse, fresh mint, sweet Swiss meringue buttercream; a fun, refreshing flavor perfect for warm weather and adventurous eaters. It does not have a strong avocado flavor, rather it adds depth and fat to help balance the acidic citrus and fresh mint.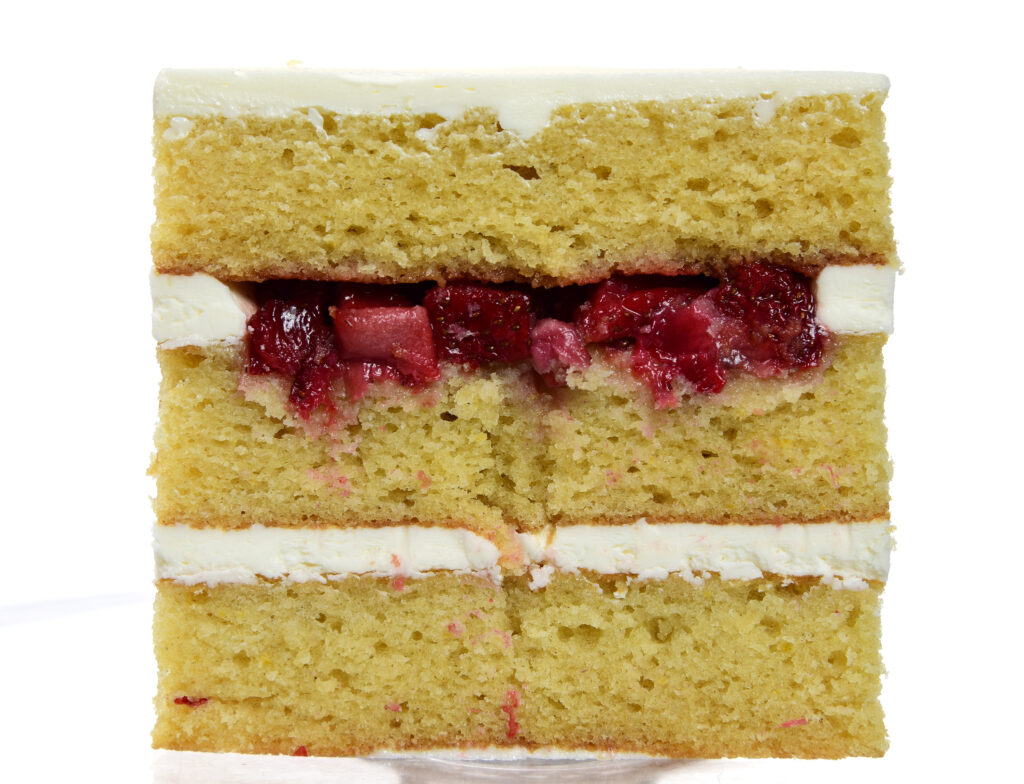 Berries & The Bees: Our signature, moist vanilla cake with salted honey roasted strawberry compote filling and sweet Swiss meringue buttercream. The ultimate crowd pleaser with fresh, bright strawberries, roasted with local honey, which lends a buttery note to the berries.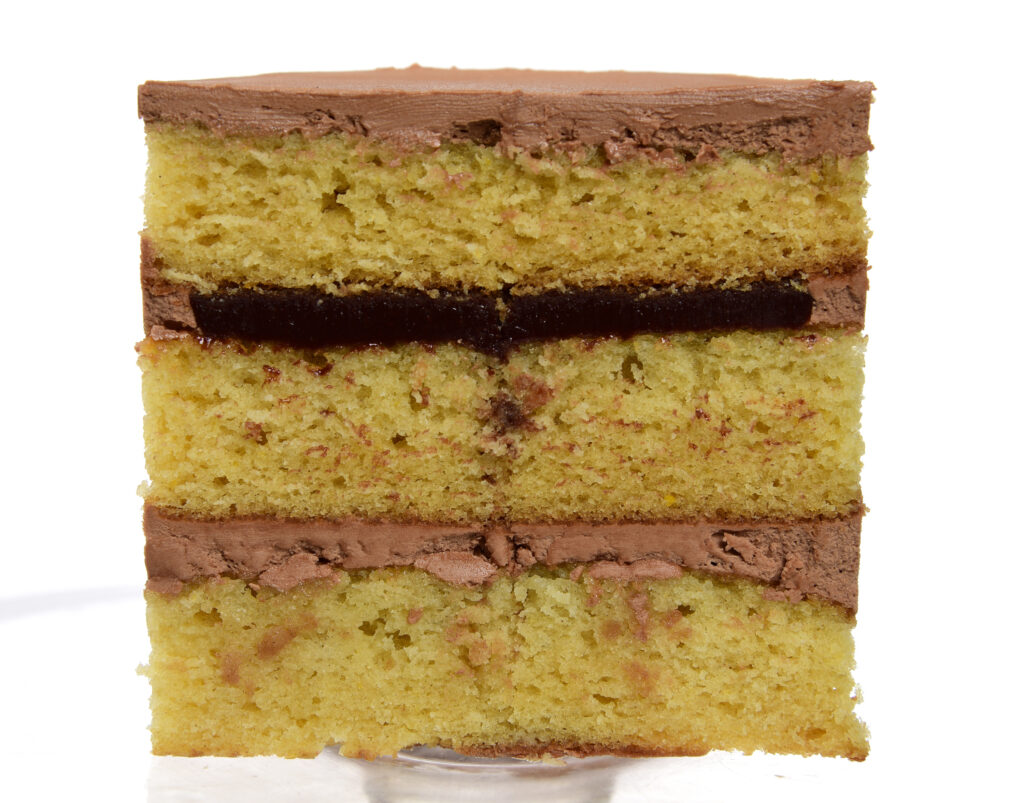 Chocolate Lovers: Vanilla cake, rich and silky fudge filling with sea salt, dark chocolate Swiss meringue buttercream. The perfect balance the dark chocolate. This flavor is for the serious chocolate lover.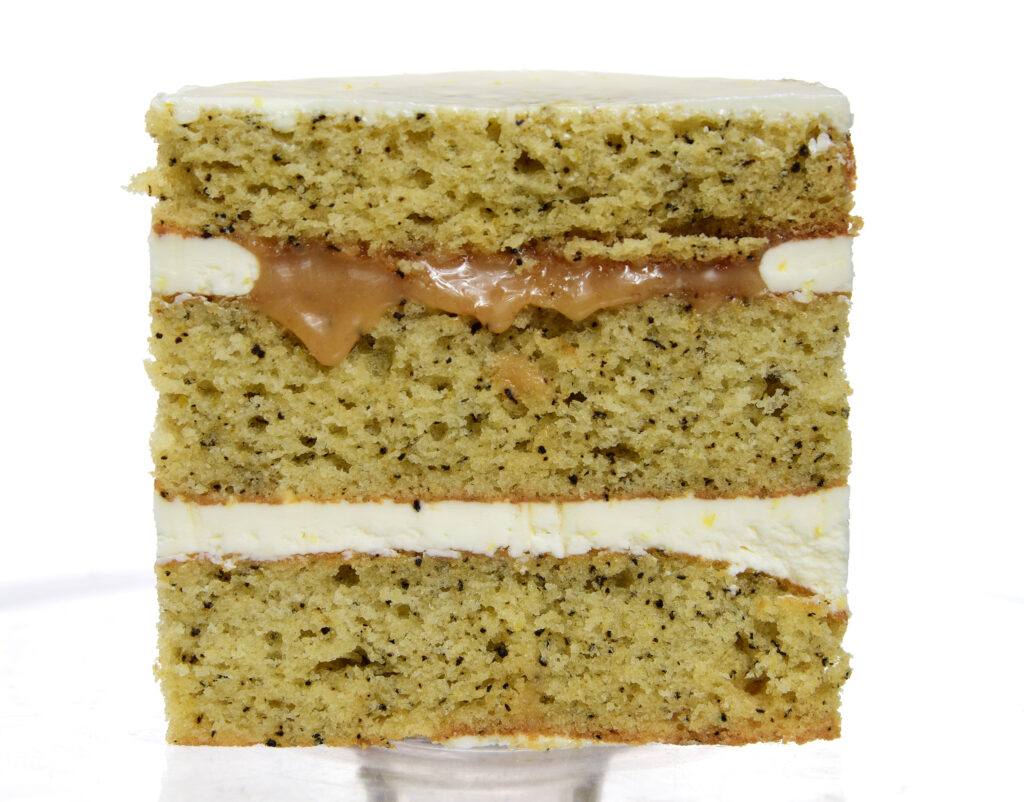 High Tea: Delicately flavored earl grey tea cake, salted caramel, lemon zest Swiss meringue buttercream. The floral flavor of bergamot, a citrus that tastes like a cross between a lemon, orange, and grapefruit, lends itself well to the sweetness of our caramel. For adventurous eaters with a caramel addiction!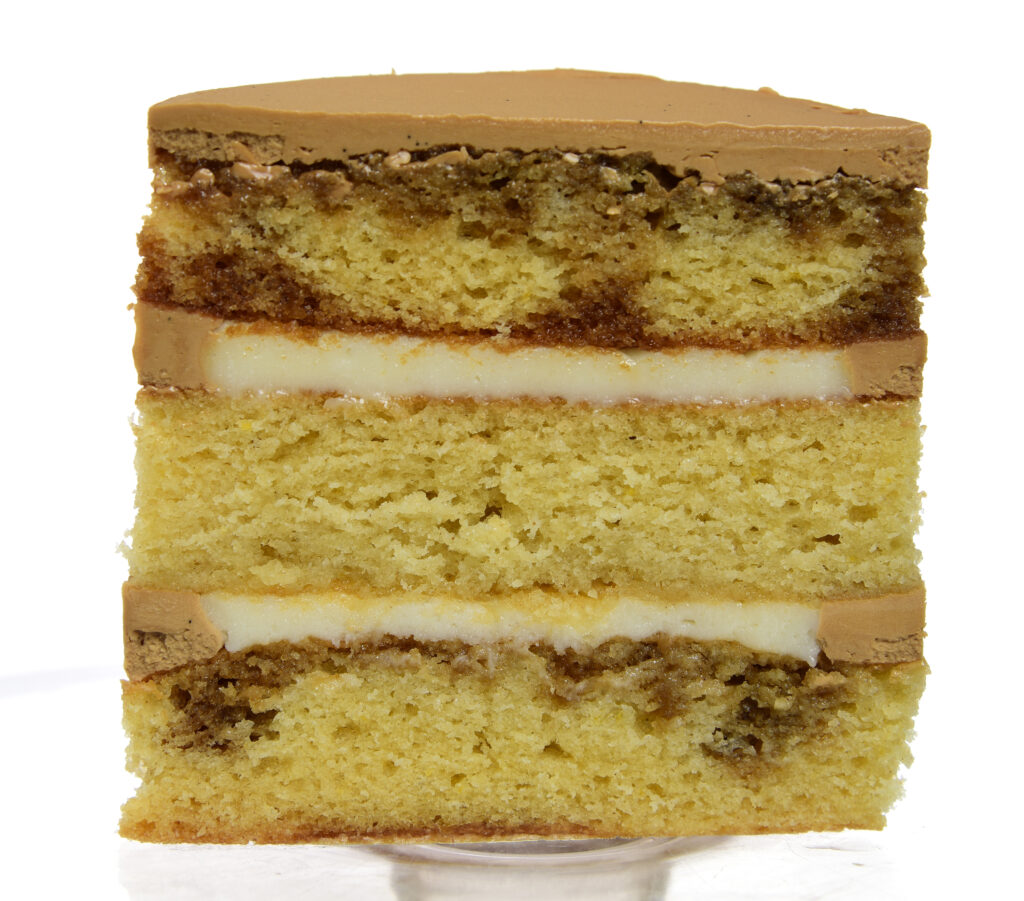 Tiramisu: Vanilla cake, soaked with boozy-coffee tiramisu syrup, with a cream cheese and espresso Swiss meringue buttercream. Our take on a classic favorite!
Now that you know what's INSIDE, here is what the outside might look like: