By guest author Wendy Dessler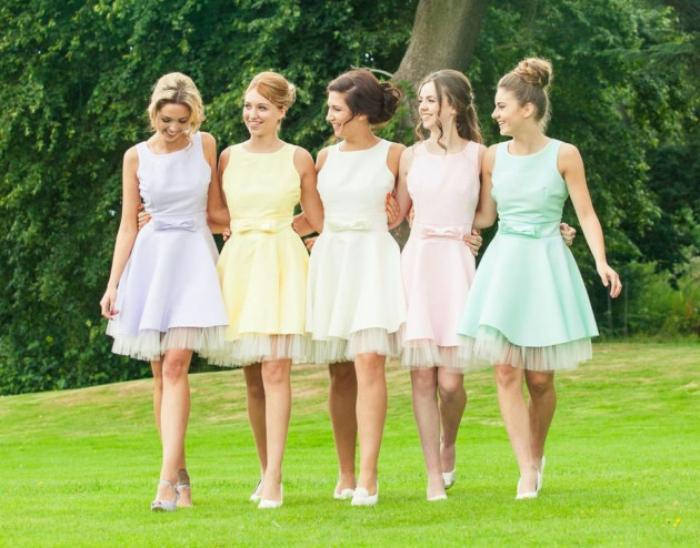 Blue has been considered a primary color for weddings for centuries. Many of us assume it is because blue is so beautiful and easily accented, that it works well with any venue. This is all true. But to find why blue has held on in the rainbow of colors for so long, we have to look to history.
You have probably heard the rhyme associated with brides, "Something old, something new, something borrowed, something blue." This was more than a rhyme during the Victorian era. This was a recipe for a happy marriage and one people strongly believed in. Something old represented something passed down in the bride's family that signified her family always would be there for her. Something new was an item to represent a new hope and a new life as a wife. Something borrowed was an item loaned from a happily married woman, who passed her happiness and hopes on to the new bride. Something blue was a symbol of a true and faithful union. Blue represented purity and honor.
In ancient Rome, brides wore blue as a statement to their modesty and fidelity. Christian customs also use blue as a sign of purity. Many ancient pictures and statues of the Virgin Mary show her dressed in blue. As time evolved, brides moved toward the white gown for themselves, but in order to have the blessing of history, kept the color blue in their wedding in the form of blue bridesmaids dresses.
Modern blue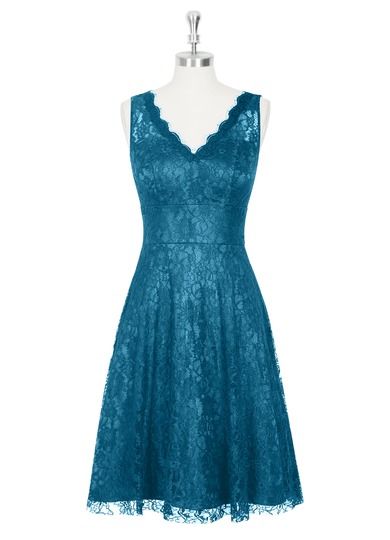 Today's bride is looking for a more dramatic blue. She wants something more elegant than pastels and less harsh than navy. The ink blue bridesmaid dress is a perfect choice. A deep and rich blue that is tasteful and lovely, yet softer and more easily worn than the darker blues. A fantastic publication that will give you ideas on how to incorporate blue into your wedding is www.TheKnot.Com.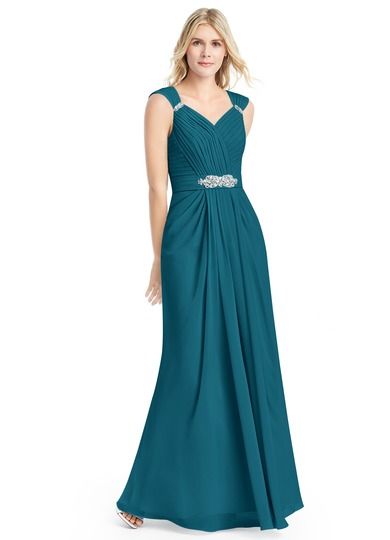 Accessories

Silver, sparkle, and crystals pop with ink blue. This is the color of refined class. However, ink blue is worn well with plum and purple. It pairs well with cream, wine, and gray. While ink blue bridesmaids dresses are elegant, by carefully choosing an accessory color, it can easily fit into any wedding location. Style Me Pretty is a good resource on how to tastefully add your bridal accessories.

Florals that work

The beautiful thing about ink blue is you can use a wide array of floral arrangements. Bouquets of simple peach roses are beautiful with blue. A floral arrangement of red and white roses is a classy and elegant addition. Take the flowers to the next level by adding in a few blue hydrangeas. There are few flowers that will not pair well with blue.

There is a final line of the "something old, something new" rhyme. The final line reads, "And a sixpence in her shoe." A sixpence was a coin made in Britain for four centuries. It was worth about six cents. The tradition was for a bride to slip a sixpence in her shoe at her wedding and it was to bring her wealth throughout her married life. Whether you believe in folklore or not, add a pop of blue to your wedding and have a beautiful union!

About the author:

Wendy is a super-connector with OutreachMama and Youth Noise NJ who helps businesses find their audience online through outreach, partnerships, and networking. She frequently writes about the latest advancements in digital marketing and focuses her efforts on developing customized blogger outreach plans depending on the industry and competition. You can contact her on Twitter.

<! DL 06/02/12: Added html code for Pinterest Pin It button (appears at the end of each post) > <! DL 06/02/12: Added padding style modifier to the Pinterest html code to align the Pit It button on the page > <! DL 06/02/12: deactivated code by adding two ! in the a and img code lines >