What an optimistic, uplifting color – so full of positive energy! It's pure summer and sunshine to me… but, I have to say, we've been ahead of the curve on this one! Let me show you how we at A Day Like No Other have used magenta in the past – and then fantasize on what else one could do with it!
First up: Erin and Gabe – these two brought the vibrant colors of "south-of-the-border" to their wedding celebration, including Bougainvillea blooms – which are notoriously fragile. The only way to fulfill the bride's wish for these specific flowers was to bring whole plants to the venue and cut the blooms for bouquets and floral arrangements right there! Florist Janelle of Green Petal Designs pulled it off – have a look at the following photos by Vicens Forns.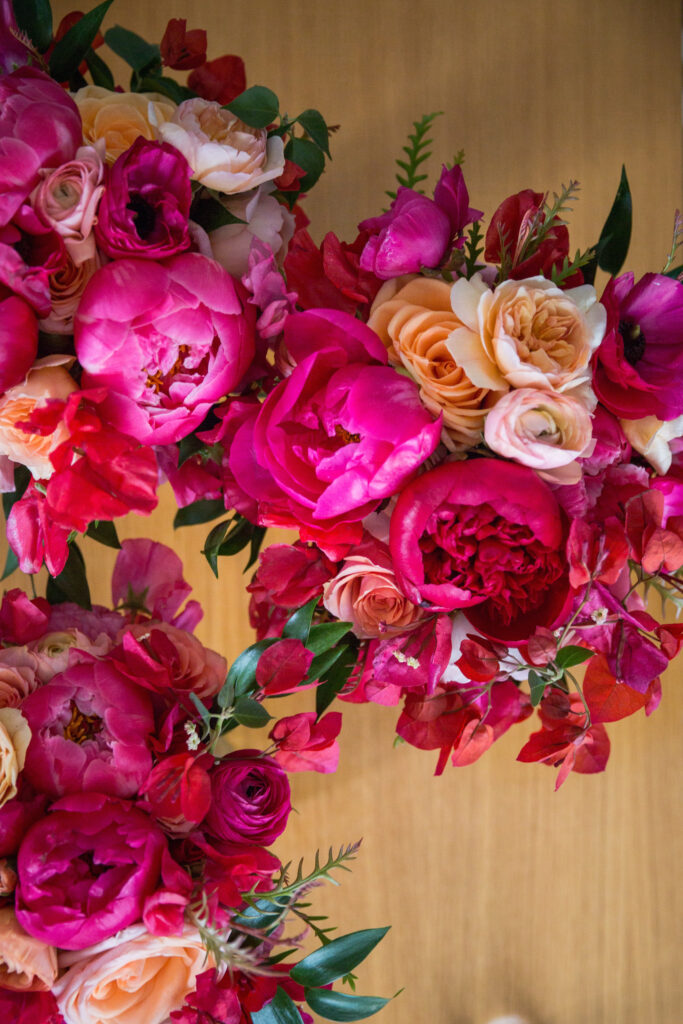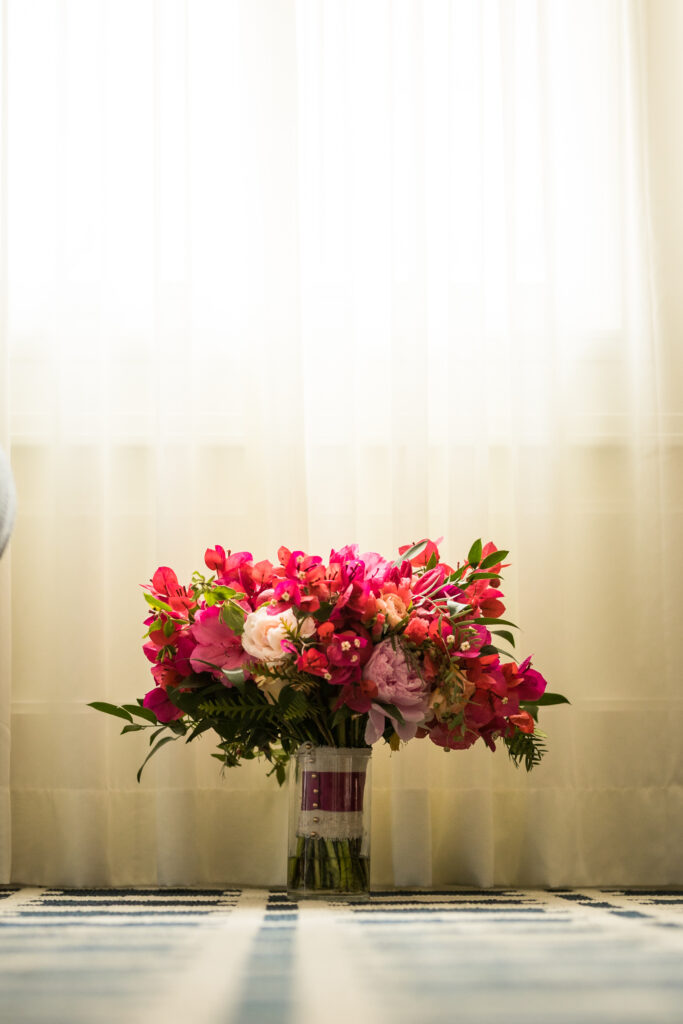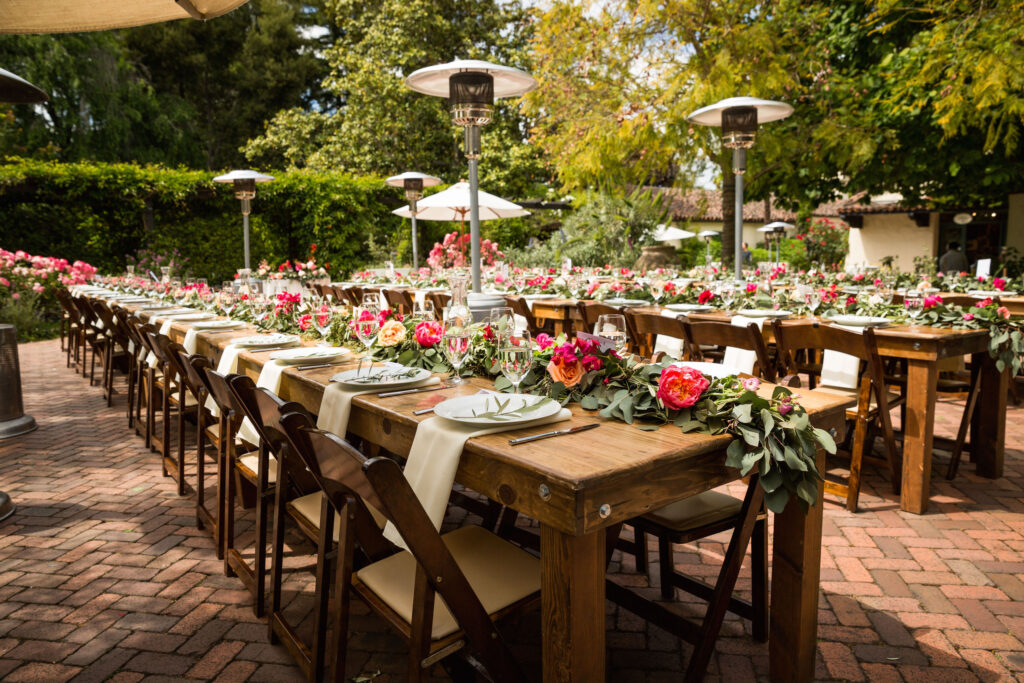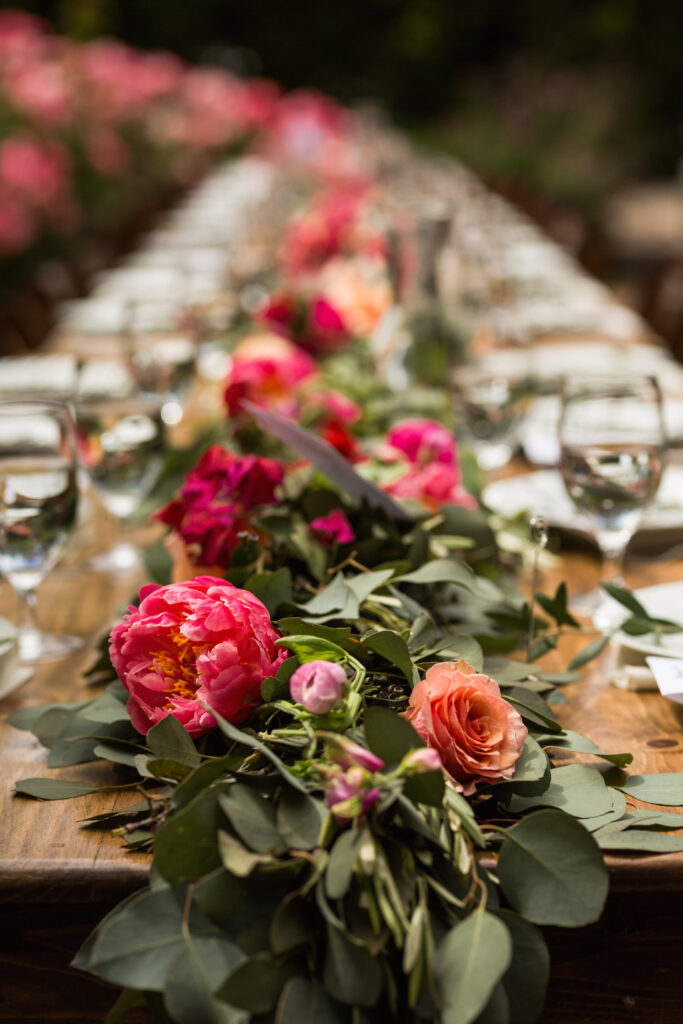 As you can see, we went "all-out" with a rainbow of colors – from soft pink to peach and orange – with magenta as the undisputed star. The greyish-green of Eucalyptus leaves and the warm brown of bare wooden tables provided a neutral backdrop for the colors to really "pop."
Another bride who opted for vibrant summer colors including magenta chose a more elegant/refined setting, and it worked just as well! Have a look at "L and J" at Thomas Fogarty Winery: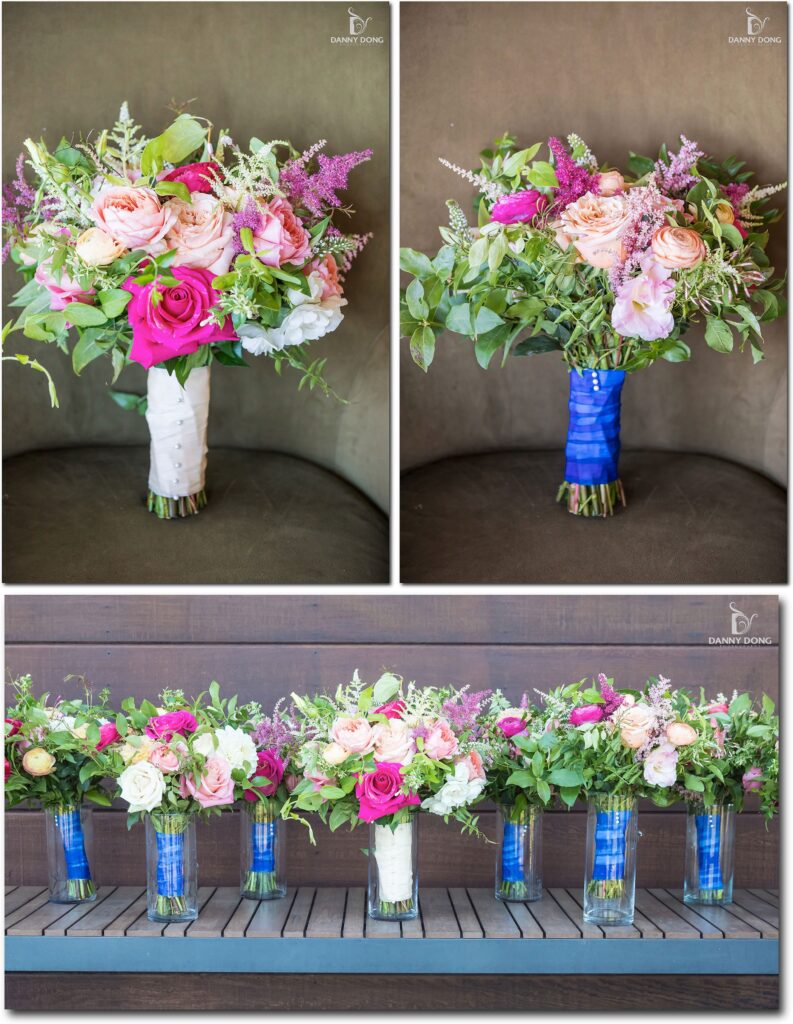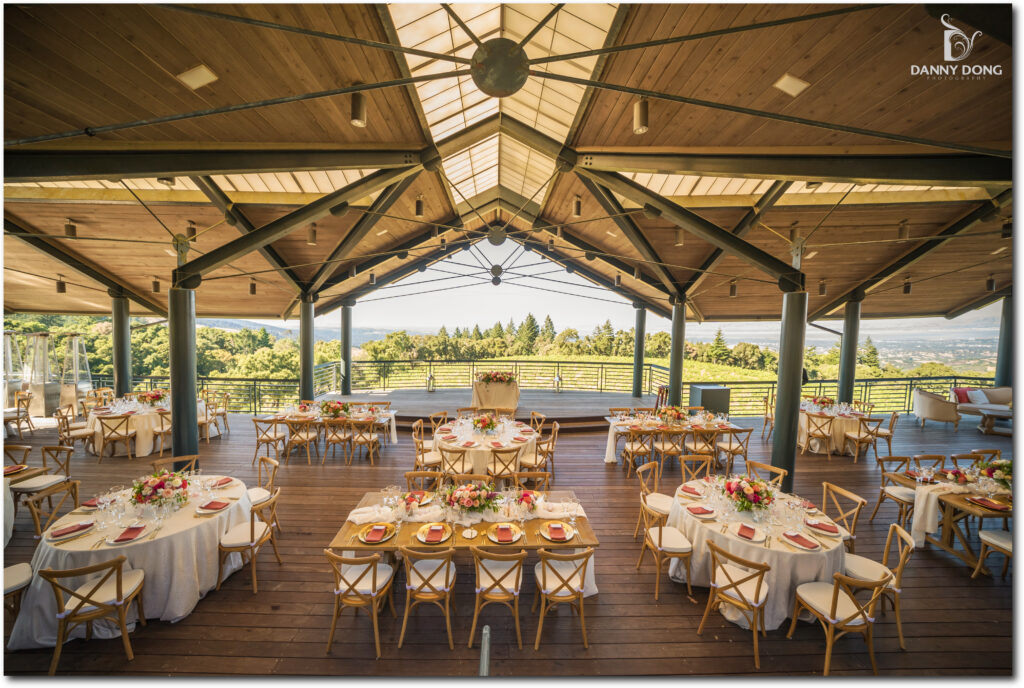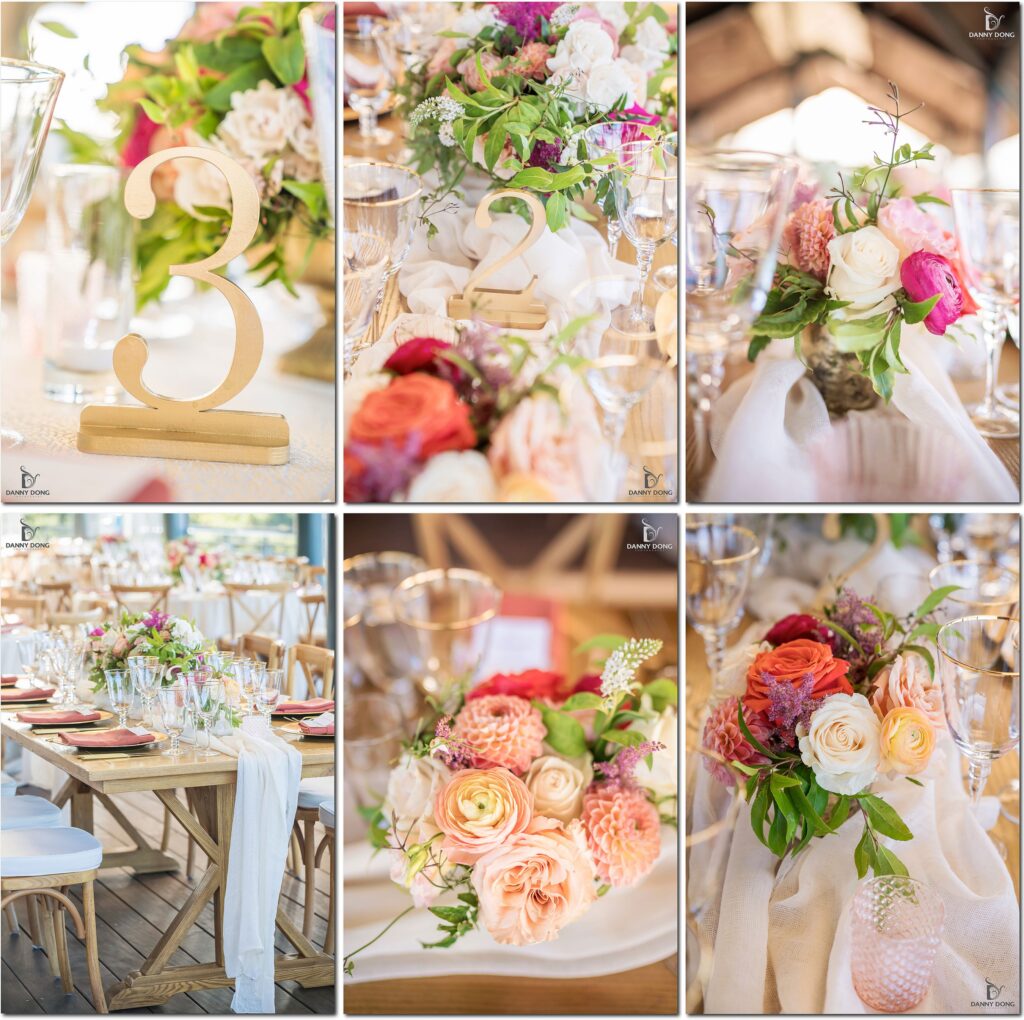 Gold-toned chargers, flatware and table numbers, gold-rimmed wine glasses, terracotta-colored linen napkins and blush pink water goblets all played up the soft, feminine and elegant side of the vibrant summer hues of the floral arrangements by Nancy Liu Chin Designs.
Magenta is not only the perfect color for summer weddings – it can easily hold its own in cooler temperatures as well! At Christina's and Cuyler's wedding it literally lit up an otherwise gloomy, rainy day through the gorgeous floral arrangements by Royal Bloom.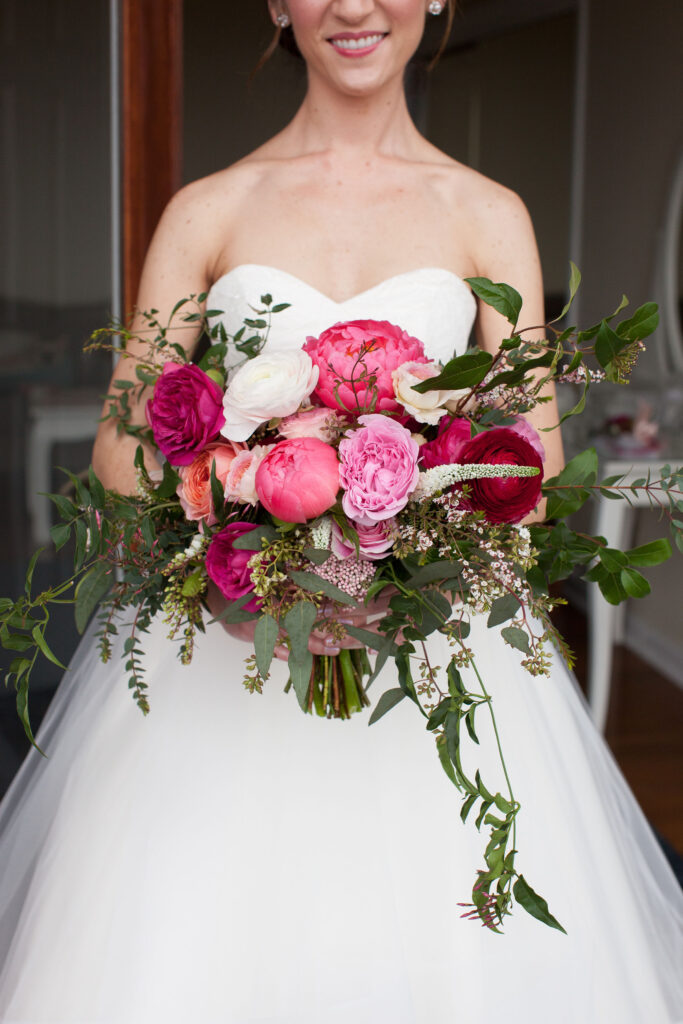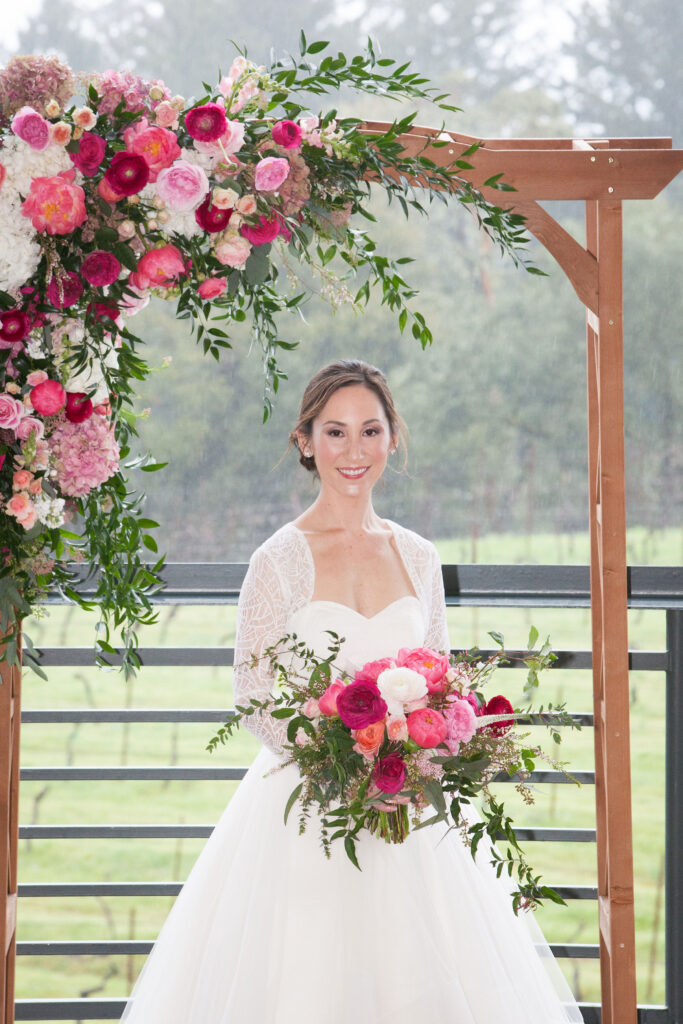 Please note the bride's matching lipstick color – isn't it just perfect?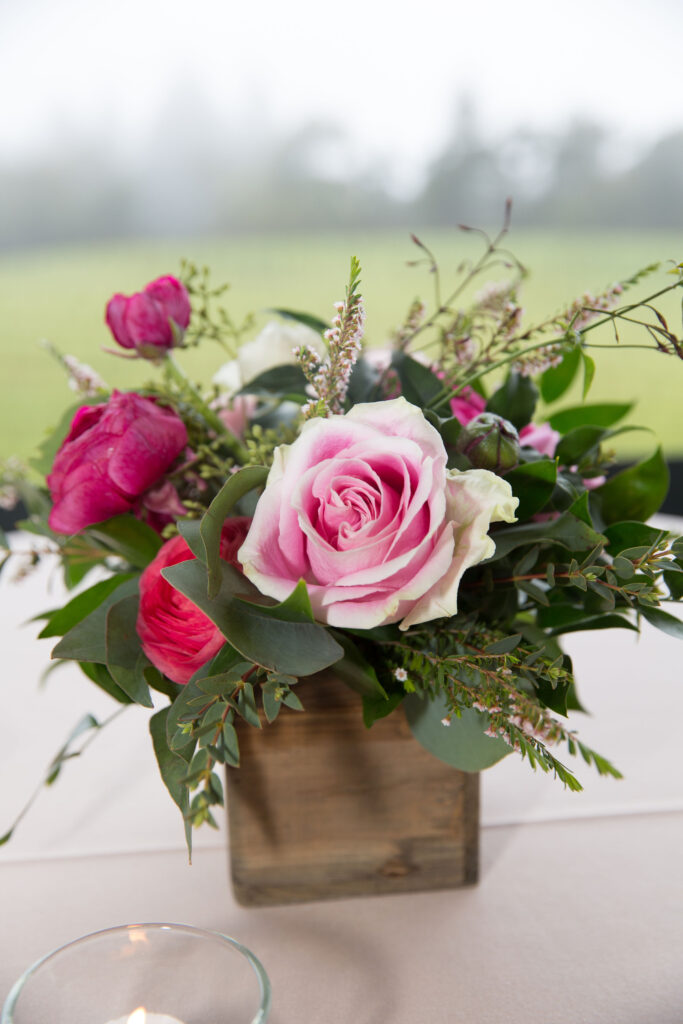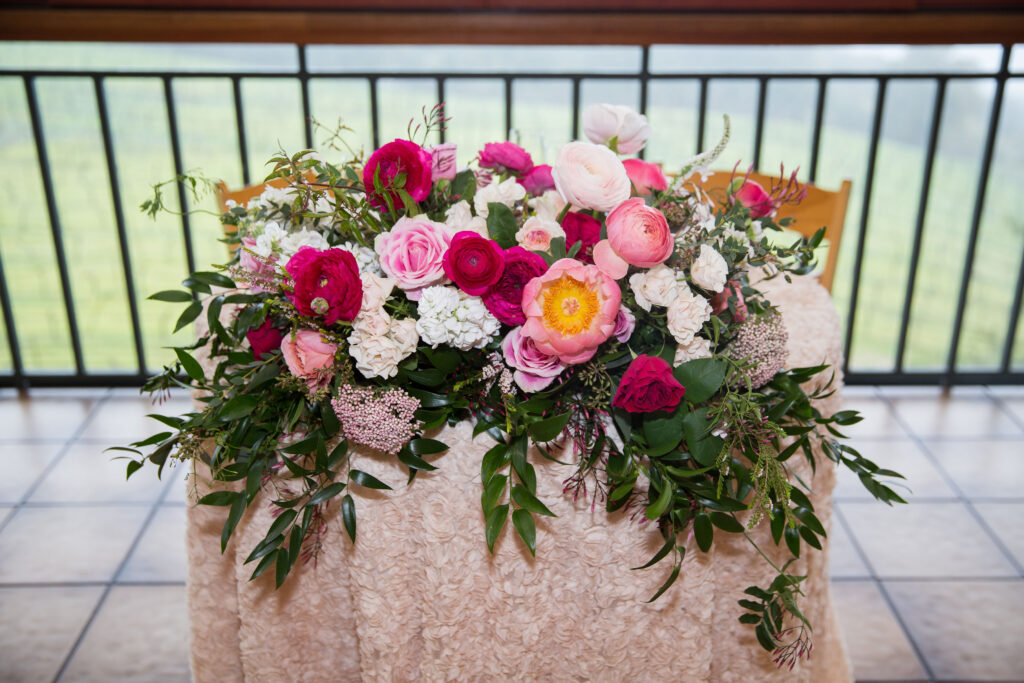 This gallery (by Janae Shields Photography) wouldn't be complete without the true star of the day: Gigi! (She has tens of thousands of Instagram followers!!)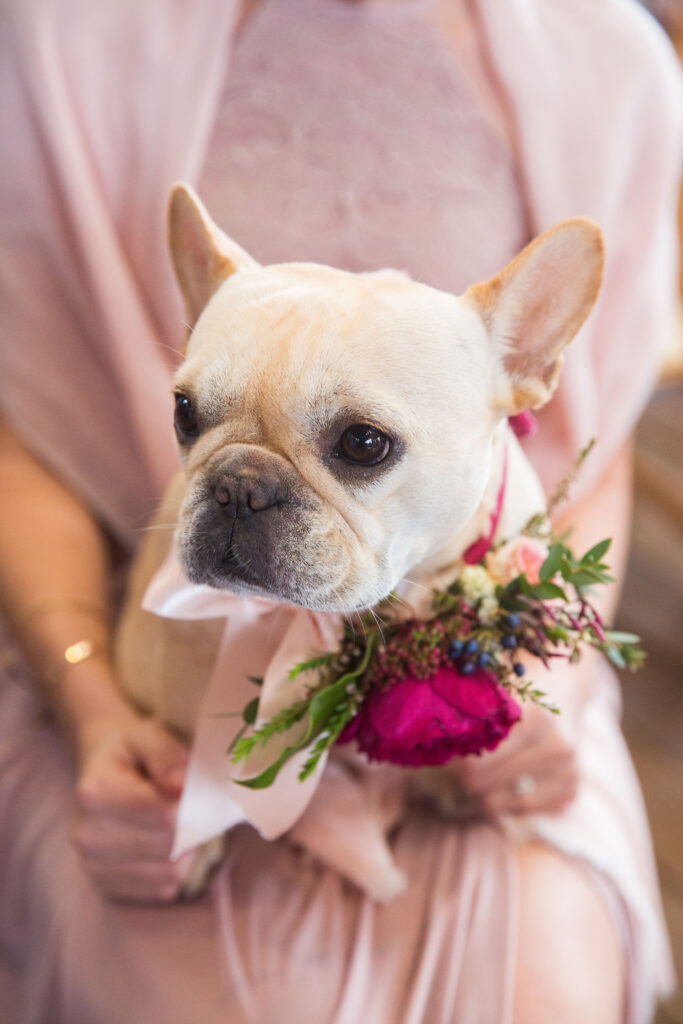 Another beautiful magenta flower is the Stargazer lily, here taking center stage in bride Laura C.'s bridal bouquet for her elegant hotel wedding – proof that "all-magenta" does work!!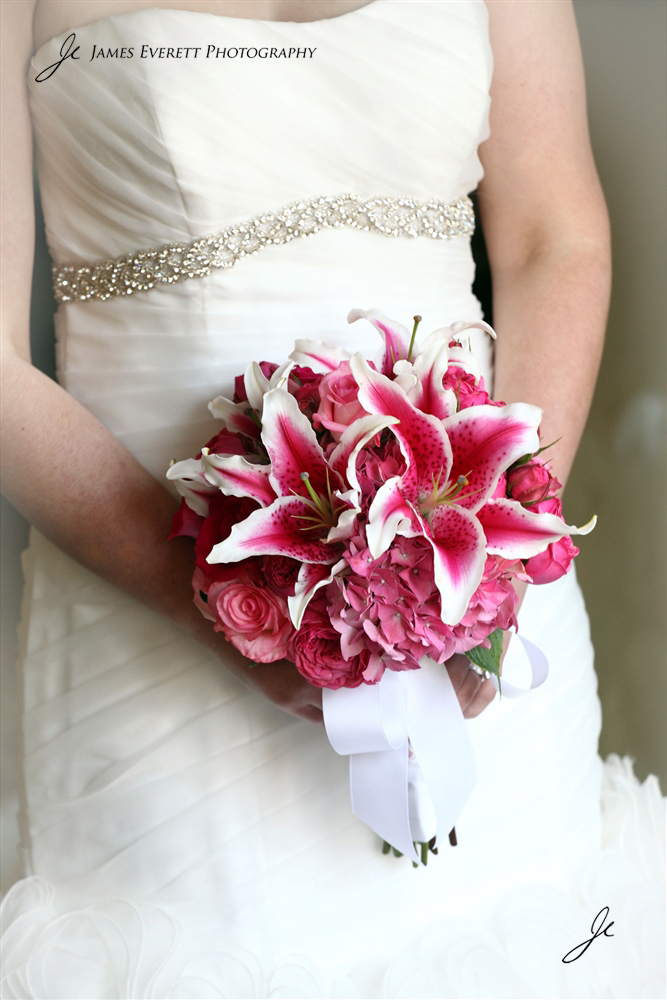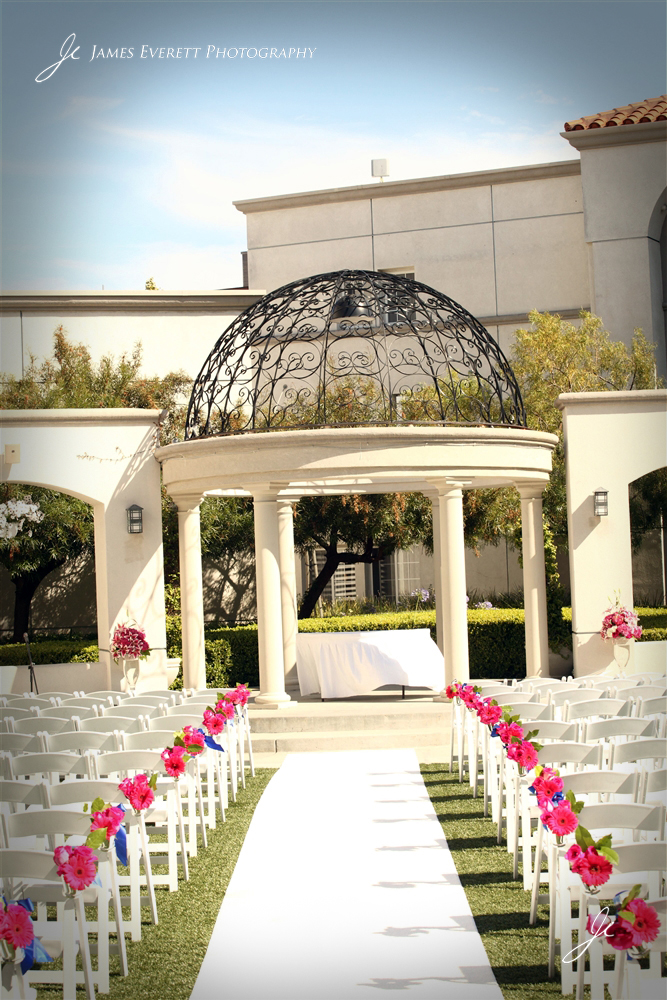 I hope this gives you all lots of inspiration! What I am thinking of right now … is magenta with shimmering metallic silver, for a glamorous black-tie event. Or magenta with espresso brown. Or or or… What's YOUR favorite combination?