"Fashions come and go, but style is timeless." How often have we heard this! We all remember "Lady Di" whose fashion influenced a whole generation of young women worldwide. But there were others before her, most notably "Jackie O."
Born Jacqueline Bouvier and nicknamed "Jackie," she married John F. Kennedy, and with his presidency became the youngest US First Lady in history, at a mere 31 years old.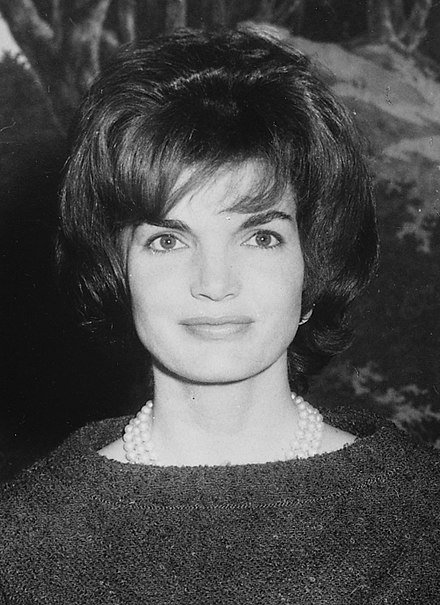 Her tenure lasted only three years, until the fateful day her husband was assassinated in Dallas, dying in her arms, on November 22, 1961.
As the First Lady, Jackie was expected to choose an American designer to design her official wardrobe, and she chose the then-darling of Hollywood's greatest stars – Oleg Cassini. Together, the two were to create a "Thousand Days of Magic" (the aptly chosen title of Oleg Cassini's gorgeous book on their collaboration).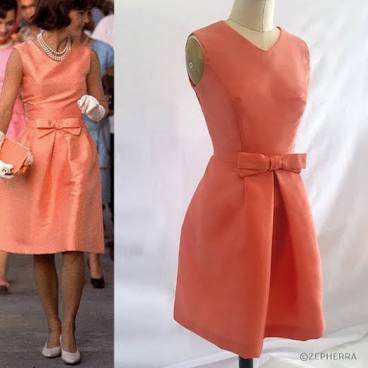 In stark contrast to the matronly looks of previous (much older) First Ladies, Cassini created for Jackie Kennedy clean, simple silhouettes in sumptuous fabrics – geometric lines, big buttons – a total of 300 outfits in just three years. He made her the most copied woman in the world.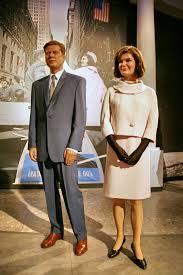 Probably the most famous dress of all Cassini creations was a white Swiss double satin gown which Jackie wore to the Inaugural Gala Ball in 1961 as her first appearance as First Lady. The dress was soon named one of the 50 Dresses that Changed the World by the Design Museum in England.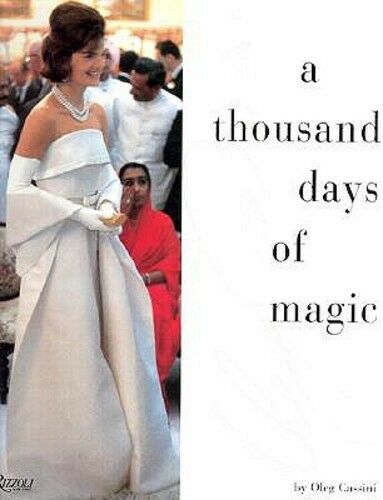 Interested? This book is worth reading – I have it and still enjoy it tremendously!