Call me old-fashioned – but when it comes to the wedding ceremony I always recommend "classics." And the most beloved ones of them all are – Canon in D (chosen by at least 80% of all my brides for their processional), Mendelssohn's Wedding March (a favorite for their recessional) and "All You Need is Love" by The Beatles.
Here they are!
The oldest one of them all is Pachelbel's Canon. Johann Pachelbel was a German Baroque composer and organist who enjoyed tremendous popularity in his lifetime (1653 to 1706). Most of his extensive body of work is nowadays forgotten outside of musicologist circles – some of you may know his Chaconne in F minor and his Toccata in E minor for organ – but the one piece of music that has survived is his Canon in D – it has literally become synonymous with wedding music.
For the recessional, the "classic" choice is Felix Mendelssohn's Bartholdy's Wedding March (from his incidental music to Shakespeare's play A Midsummernight's Dream).
Felix Mendelssohn was a German composer, pianist, organist and conductor of the early Romantic period. A true prodigy, he performed as a pianist at the age of nine, and he wrote his first symphony at the age of 15!! Mendelssohn's compositions include symphonies, concertos, piano music and chamber music which are all still part of the standard concert repertoire; but even those without ties to classical music love the Wedding March! Here it is, played by the Berlin Philharmonic.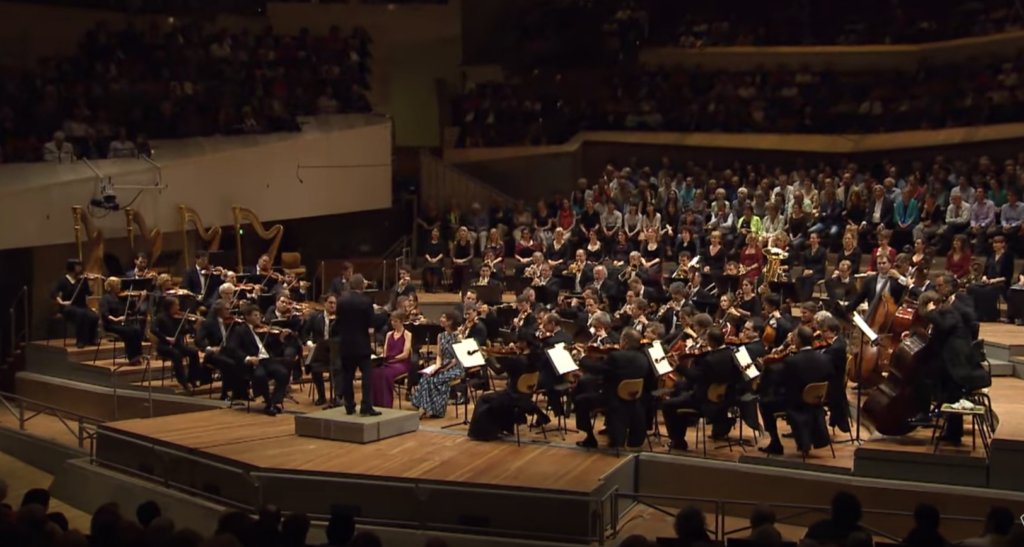 And for those who'd rather go a little more contemporary – but still stick with a timeless classic – for their wedding music, there is the last word on love from The Beatles, here played for us by our own Synchronicity Strings!