Everybody knows "The Fairmont," right? It's one of those truly iconic San Francisco landmarks. But do you know where it got its name? And who built it?
I was curious, and here is what I found out (courtesy of Wikipedia and my personal contacts).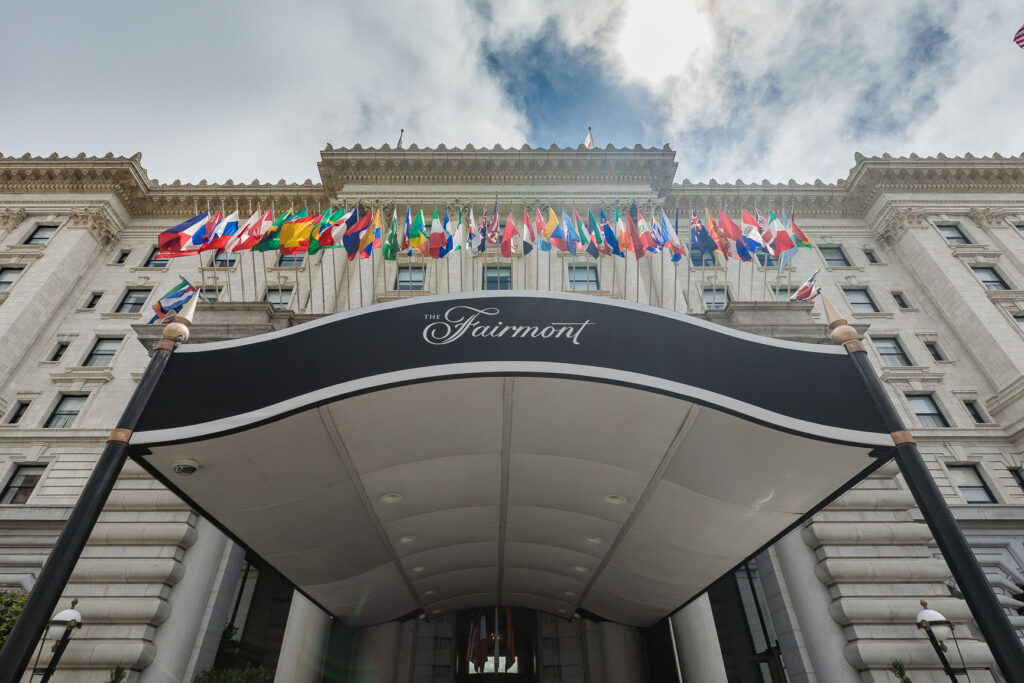 The hotel was named after mining magnate and U.S. Senator James Graham Fair (1831–94) by his daughters, who built the hotel in his honor.
The hotel was nearly completed before the 1906 San Francisco earthquake. Although the structure survived, the interior was heavily damaged by fire, and opening was delayed until 1907. Architect and engineer Julia Morgan was hired to repair the building because of her then innovative use of reinforced concrete, which could produce buildings capable of withstanding earthquakes and other disasters.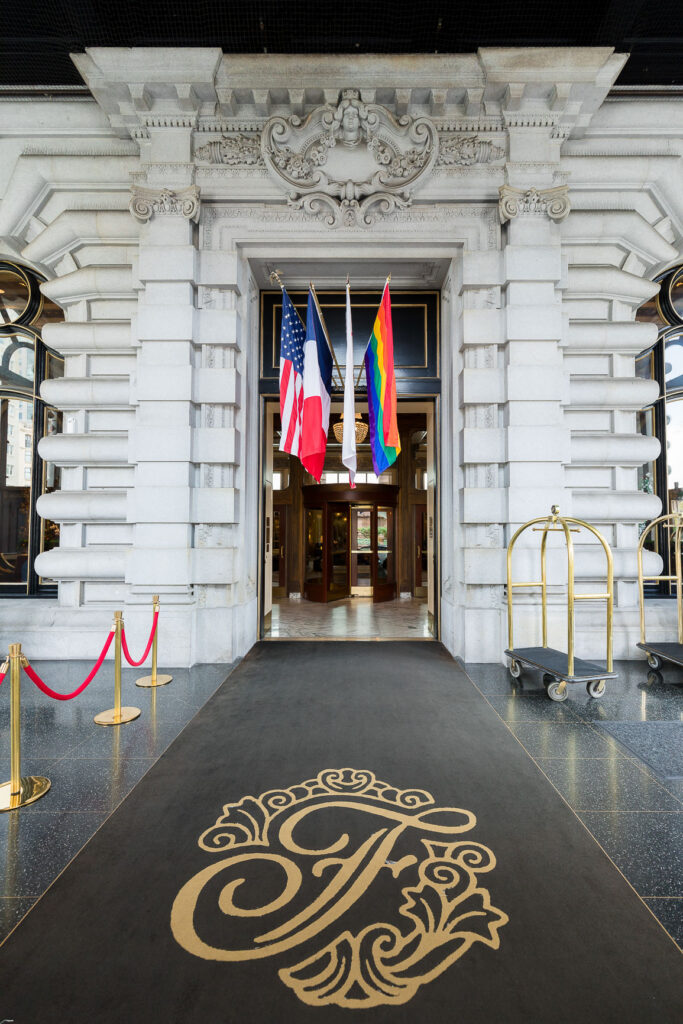 In 1945, the Fairmont hosted international statesmen for meetings which culminated in the creation of the United Nations. The United Nations Charter was finalized in the hotel's Garden Room, and a plaque at the hotel memorializes the event.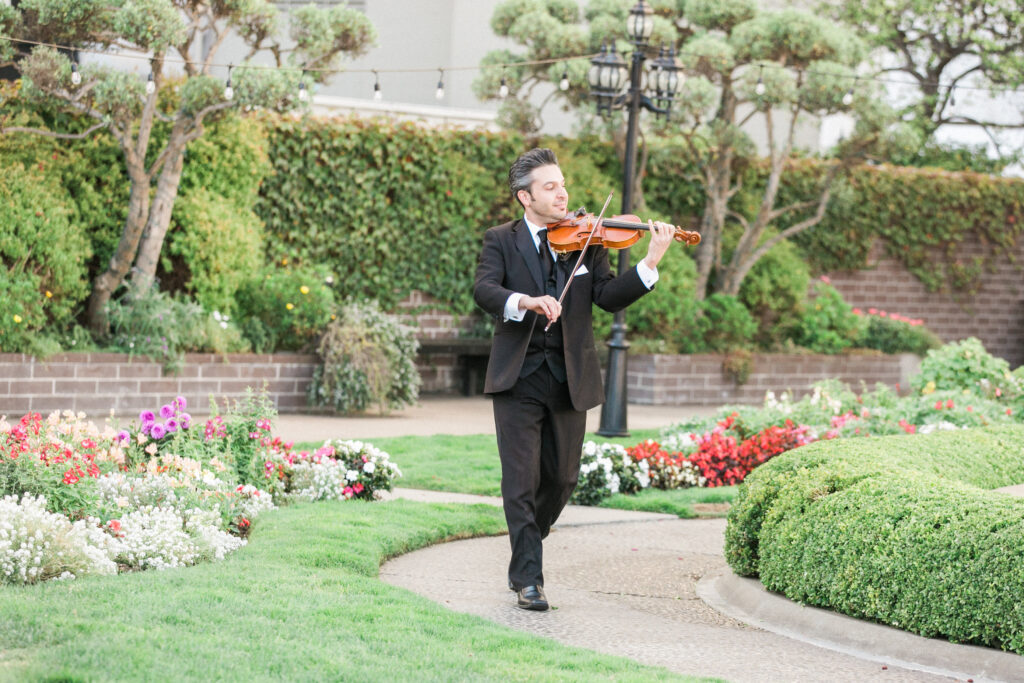 The Venetian Room at the Fairmont Hotel was where Tony Bennett first sang his famous "I Left My Heart in San Francisco" in December 1961.
The Fairmont has been "the stuff of legends" – especially surrounding its famed Penthouse suite where all presidents visiting San Francisco have stayed.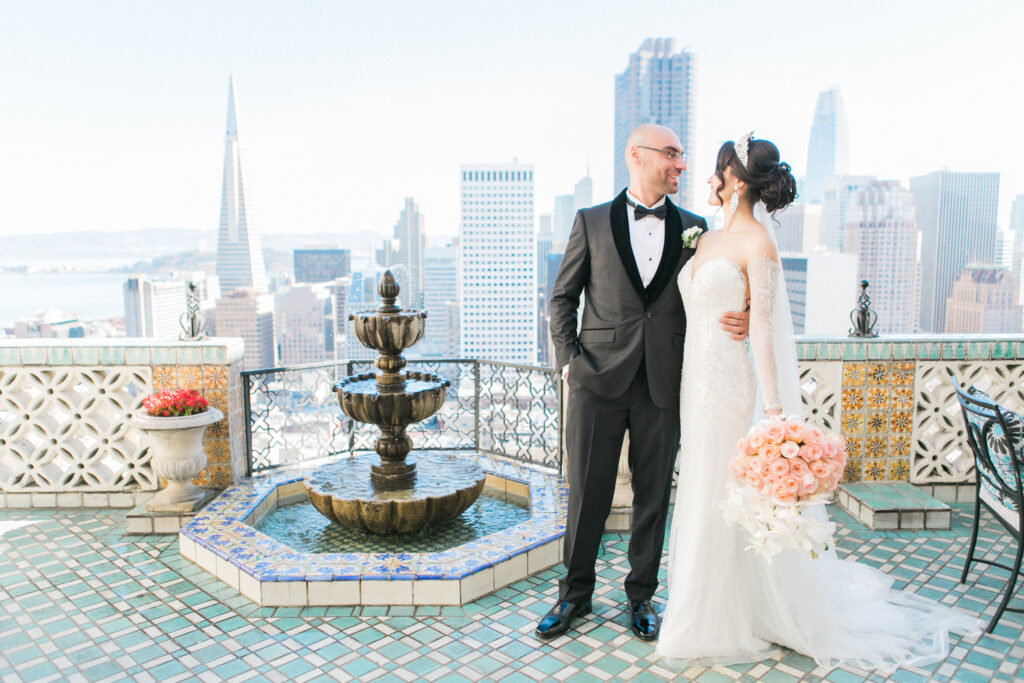 The suite houses among other "follies" the Moroccan-themed Billiard Room – all walls adorned with artful mosaic.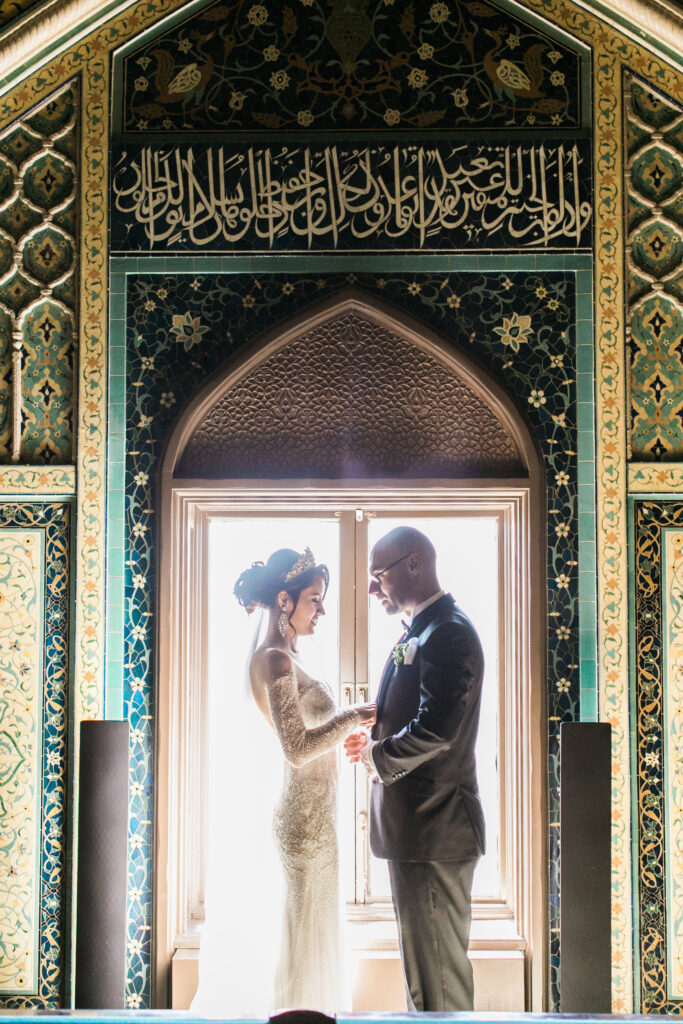 The 2-story suite also houses a double-height library with a secret passageway to the roof (hidden behind a swiveling bookshelf on the upper level) which used to serve as an emergency escape route for the dignitaries lodging in the suite.
Rumor has it that the passageway was also used to smuggle President John F. Kennedy's mistress, the actress Marilyn Monroe, in and out unseen when the president was in residence.
The Fairmont has been featured in many films, including The Rock, starring Sean Connery. My longtime friend and colleague, event planner Duncan Reyes, happened to be the Events Director at the Fairmont just then. I asked him what the most memorable event was when the movie was filmed. You will not believe this: for the escape scene (through the hotel kitchen) at the beginning of the movie, the entire hotel had to be shut down for a whole week!! Go watch the movie and enjoy!