Ann and Ed approached my company, A Day Like No Other, more than a year ago for help with planning their wedding. Their BIG wedding, actually. They both have large, extended families, and with their wonderful cultural tradition (both are of Filipino heritage) of relatives sponsoring weddings – acting as primary sponsors, secondary sponsors, veil and cord sponsors… – and many children participating – as ring bearers, coin bearers, sign and bible bearers, flower girls – the guest list quickly went way beyond 200!
The two had chosen their home parish, St. Elizabeth's Church in Milpitas, for their wedding ceremony, and the elegant San Jose Downtown Marriott hotel for their reception. With that as a starting point, we began pulling things together. Fast-forward to July 8: finally the Great Day had arrived, and everything was coming together beautifully.
For Ann and her bridesmaids, the day began with hair and makeup services by Fiona Tsang of Imagi and assistants.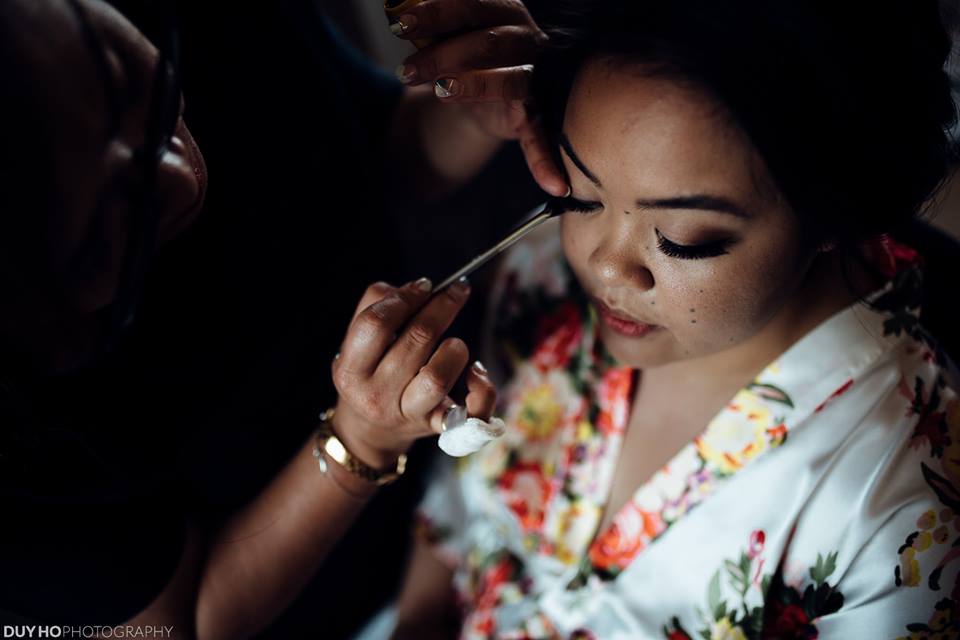 Ann had chosen an elegant lace dress with illusion back and complemented that with bridal shoes fit for a queen: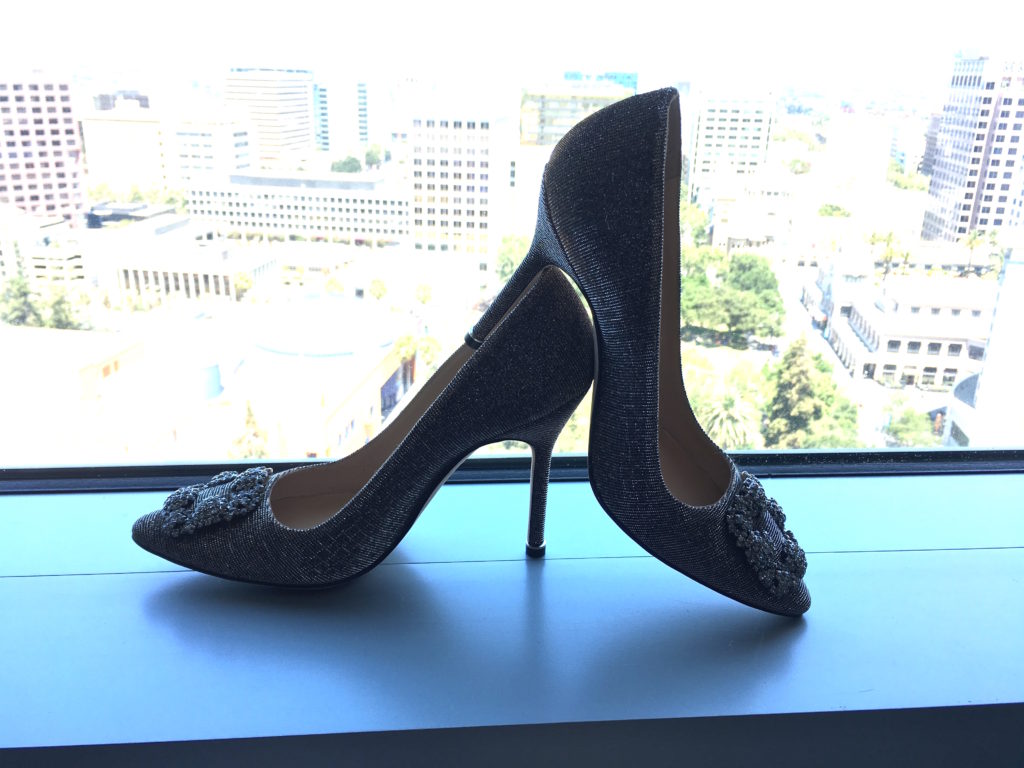 Her breathtaking cascading bouquet (by Janelle Jacky-Litt of Green Petal Designs, who created the floral decor throughout) featured white and blush garden roses, peonies, dahlias, orchids and wisps of climbing jasmine, trailing and fluttering in the breeze.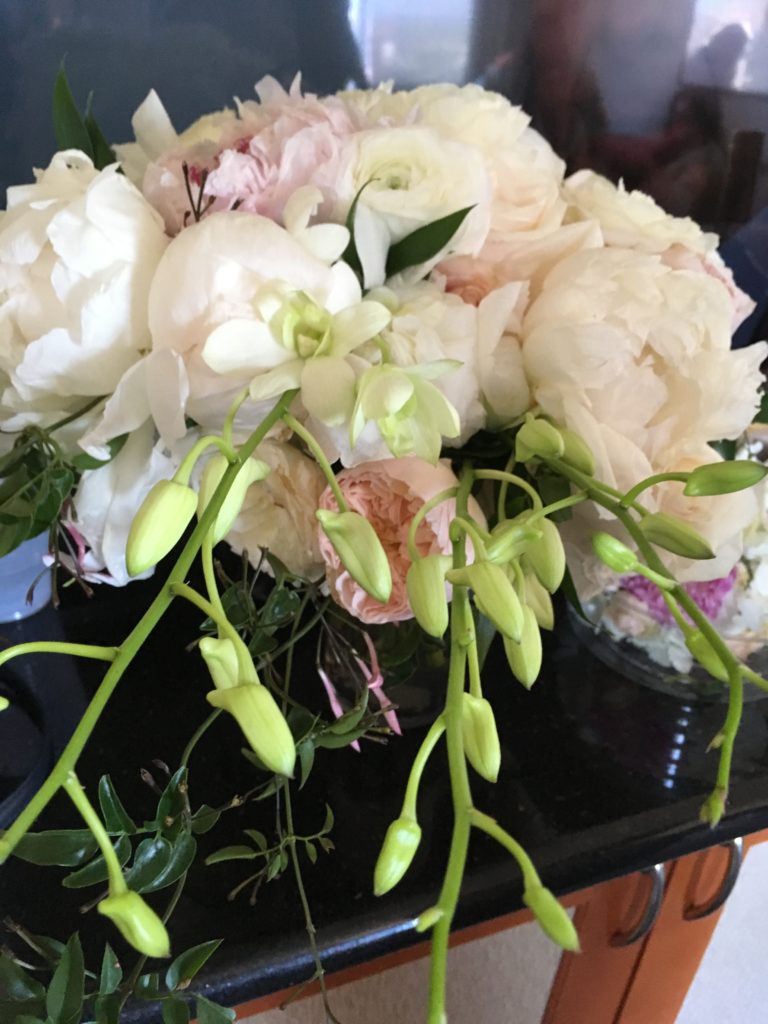 And here is Ann, being helped into her dress by her bridesmaids (many, many tiny buttons…)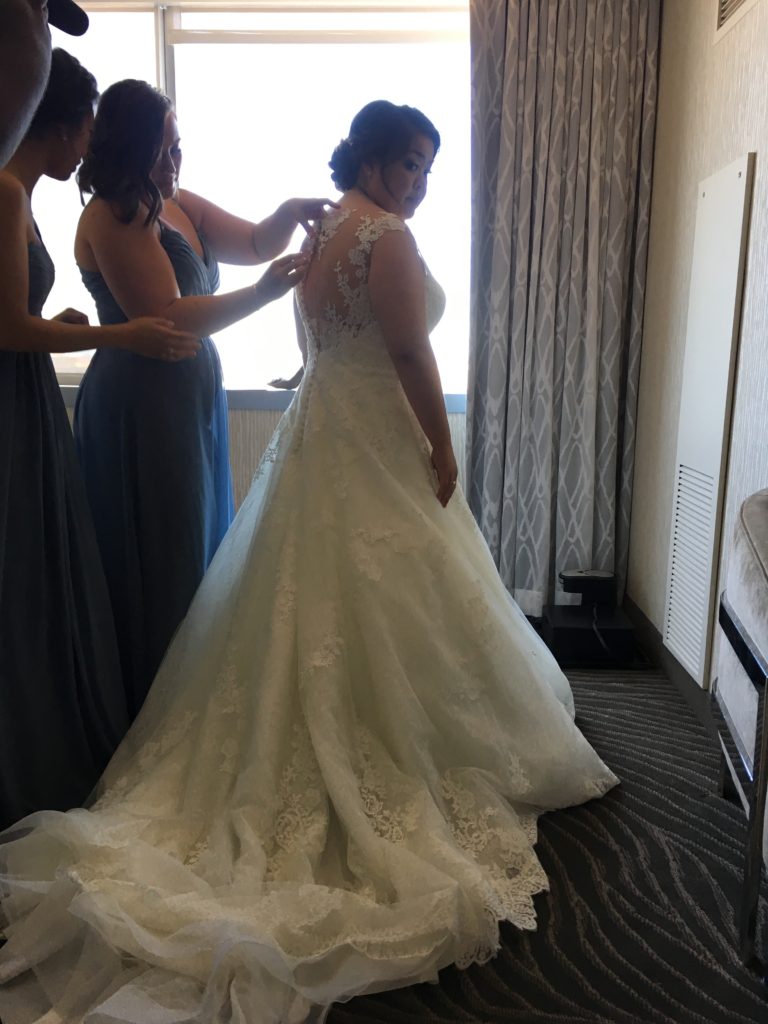 With that, Ann was ready for church, where Ed and his groomsmen were already waiting.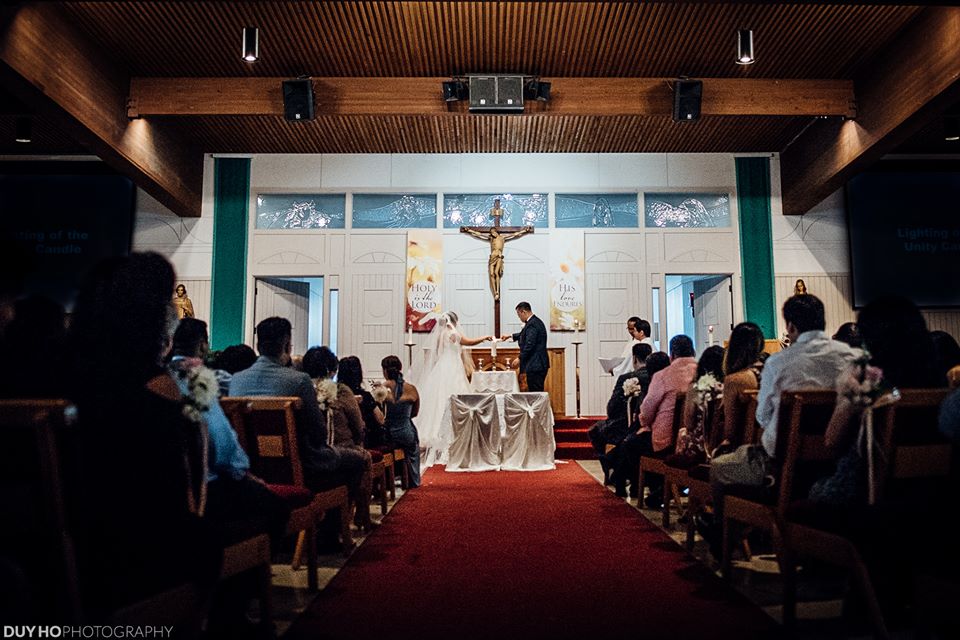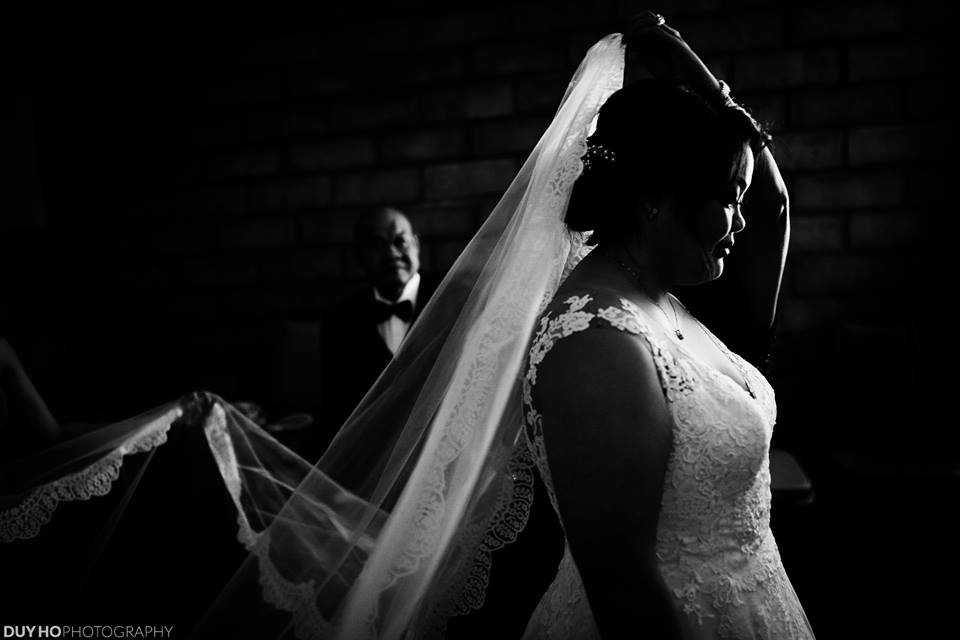 The two had a full Catholic wedding mass, with an impressive defilee of sponsors, attendants, coin bearer, ring bearer, sign bearer and flower girls. And when they exited the church as newlyweds, their two doggies Koni and Bear were waiting for them with their "Doggie Mom for the Day" Liz Murray in tow! The videographers from Collideskope captured it all throughout the day and evening.
From there, it was off to photos in a nearby park with their photographer extraordinaire Duy Ho (he already shared a few of his artistic photos with us for this feature – see his signature on the bottom – and the rest are just snapshots from me… just wait until you see Duy's whole collection!).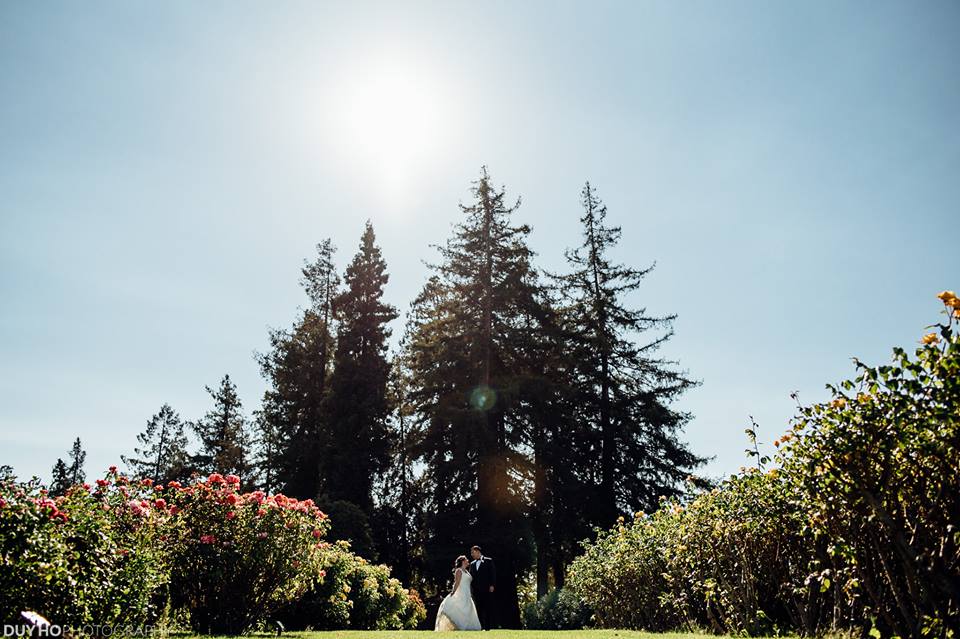 Meanwhile, frantic preparations were under way at their reception venue, the San Jose Marriott, with Emily Heiler and her team setting up the ballroom and foyer for cocktails and dinner, Terry of Fine Linen Creation draping the entire walls of the ballroom, all three entrances and the Sweetheart Table, and setting up lighting…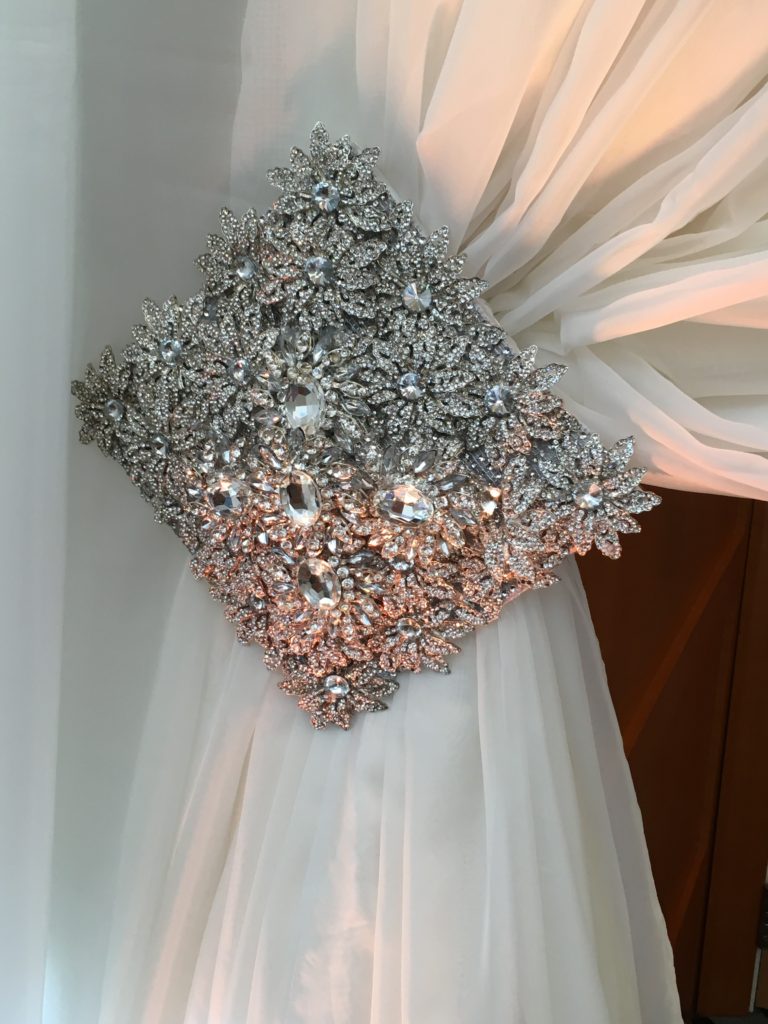 … and florist Janelle Jacky-Litt of Green Petal Designs installing her gorgeous centerpieces on the dining tables.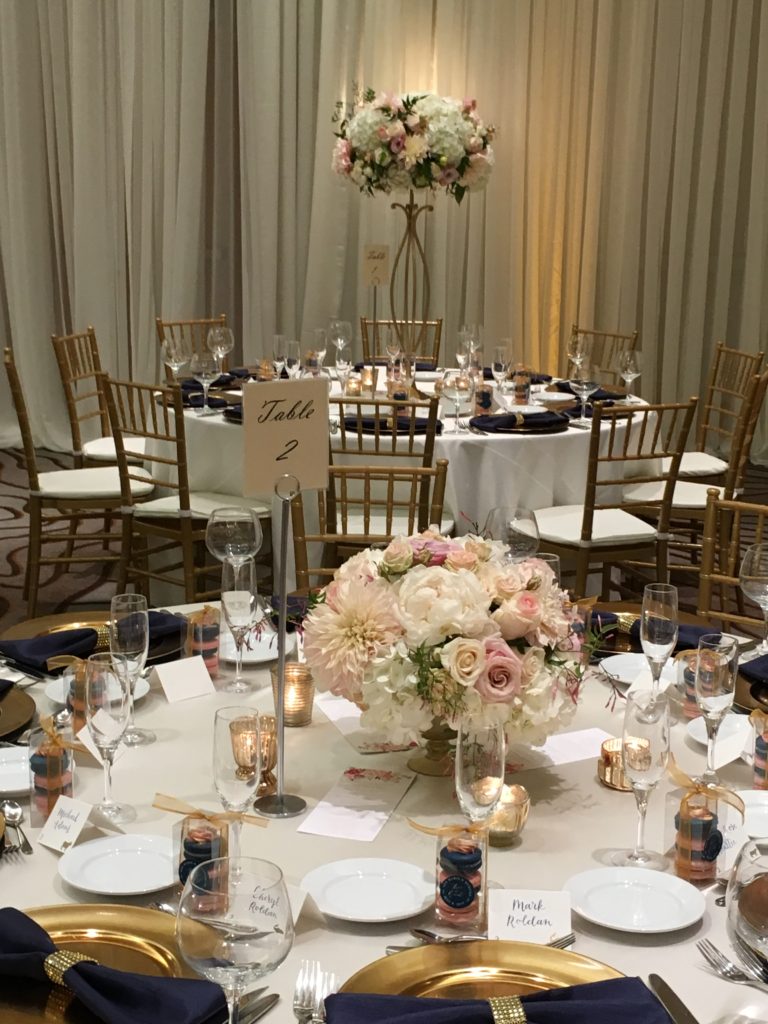 The Day Like No Other team was busy putting the finishing touches on, from distributing the pink, navy and gold-colored macaroon favors…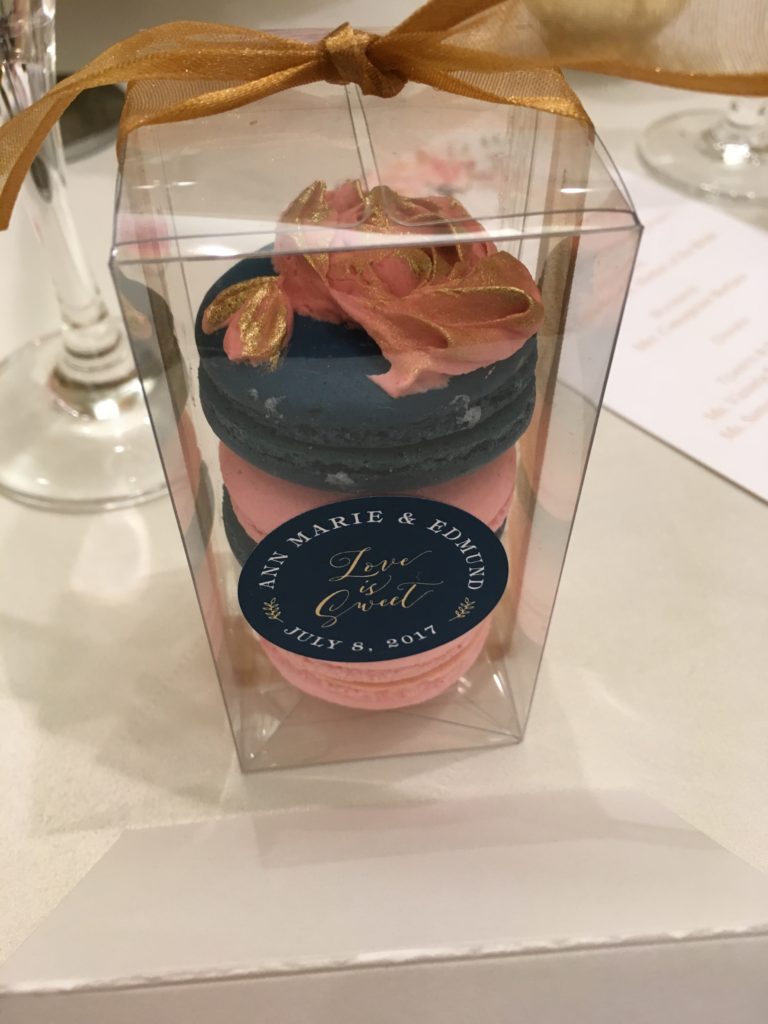 to setting up signage (all by Ryanne Steele of Steele My Heart)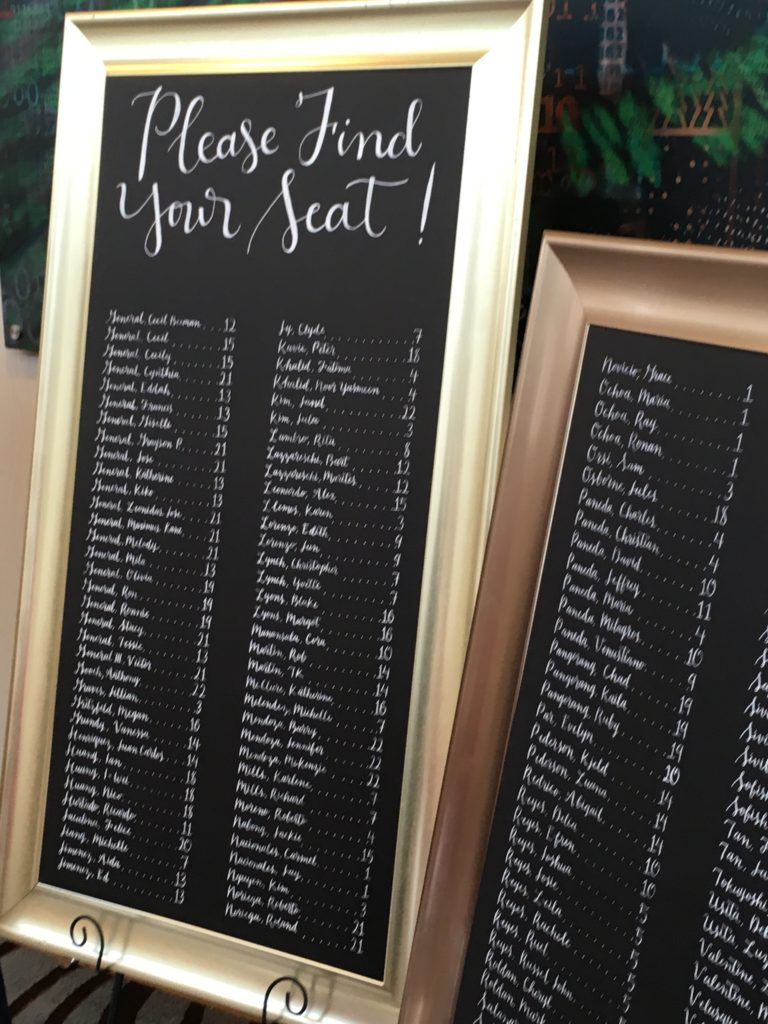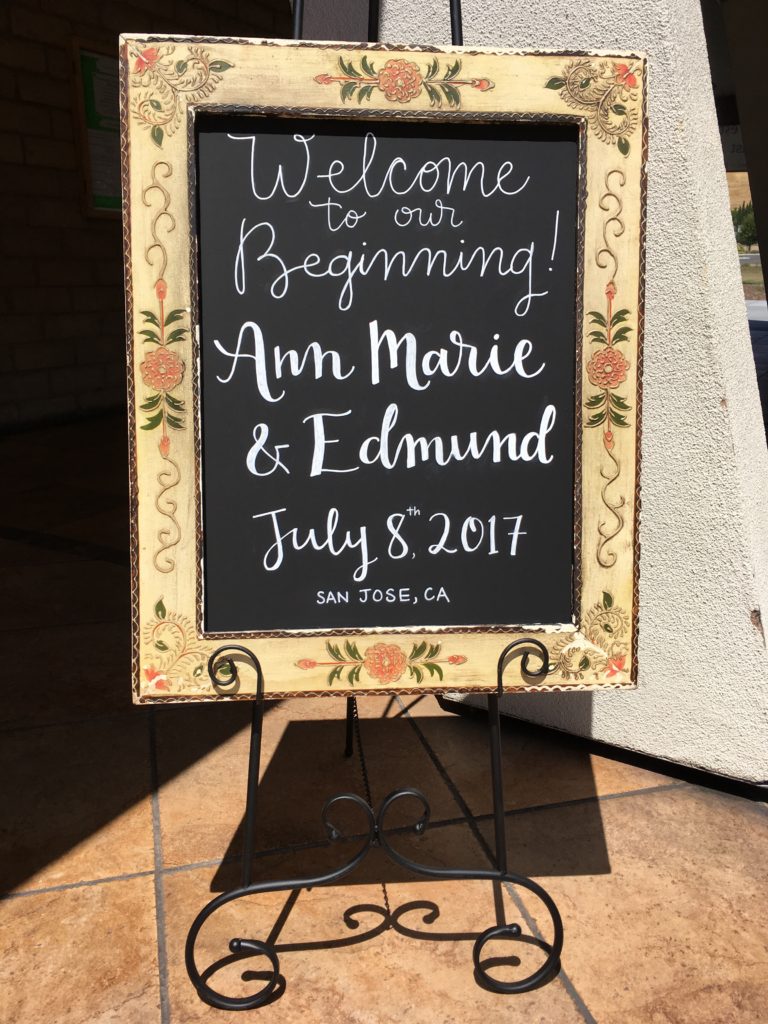 Oran Cohen of Night Owl Photo Booth and DJ Eugene Macala of Macala Entertainment were ready as guests were arriving for Cocktail Hour, and the fun started right there!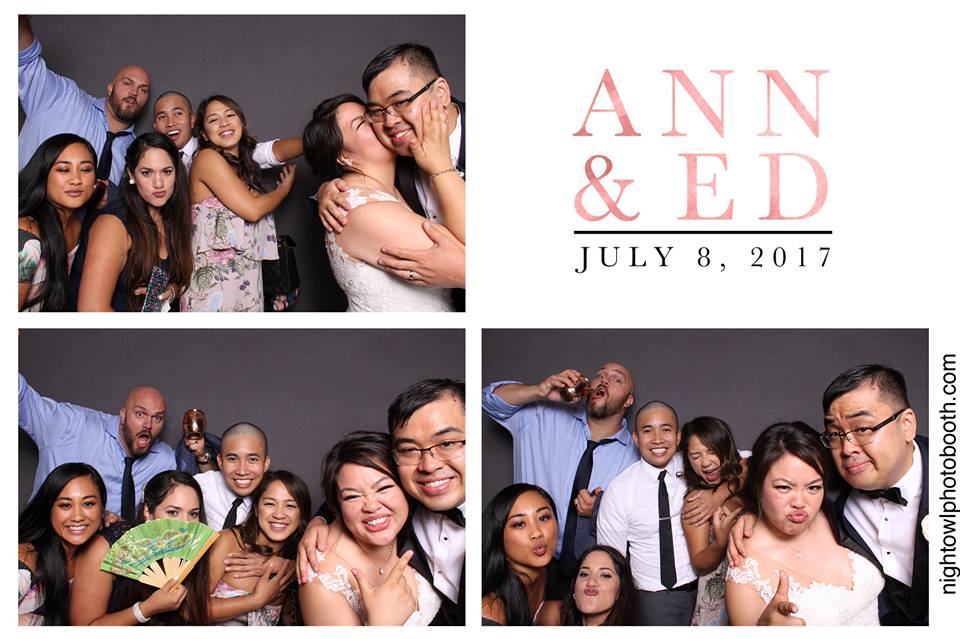 Next up: dinner! And what a dinner that was… in between, the newlyweds stole away for sunset photos…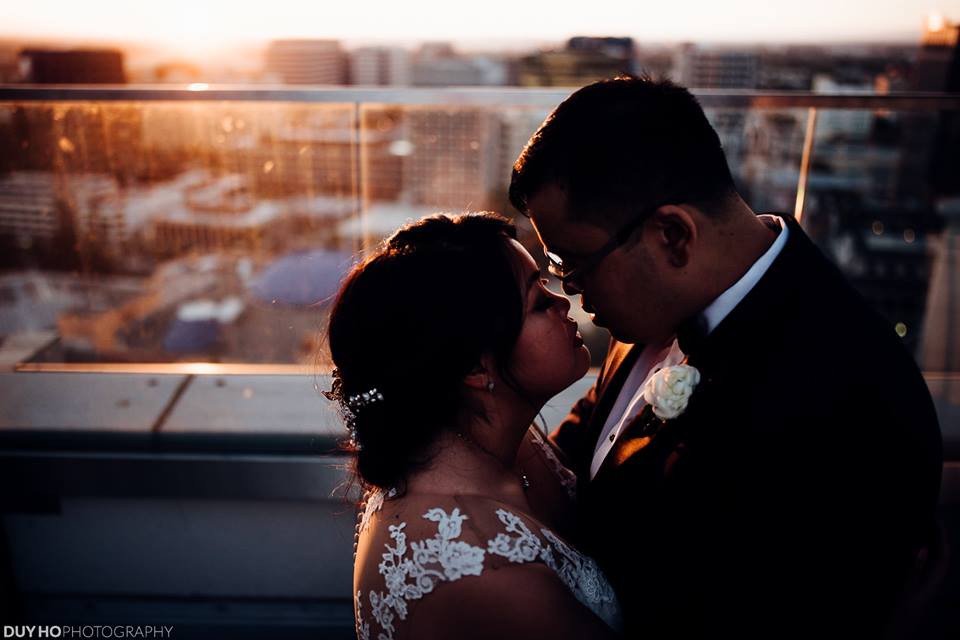 … then joined their guests again for this joyful celebration…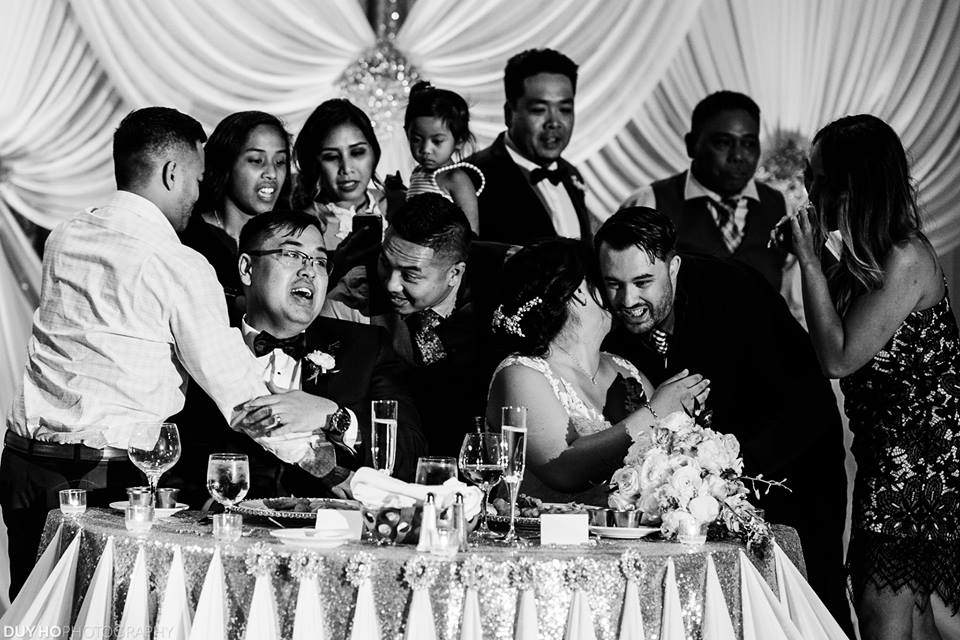 What else? A cake from Cake Expressions. And ice cream! Ann and Ed are huge ice cream fans, and so they invited Tucker's Ice Cream, their all-time favorite vendor, to serve their best flavors: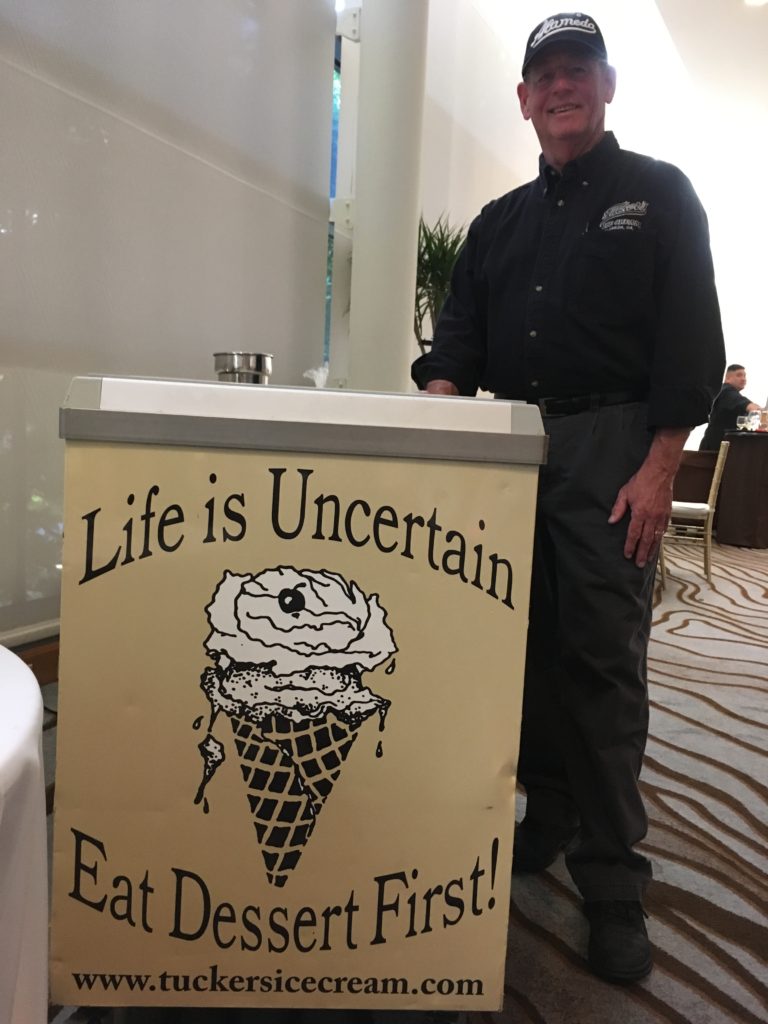 And, of course, dancing, dancing, dancing!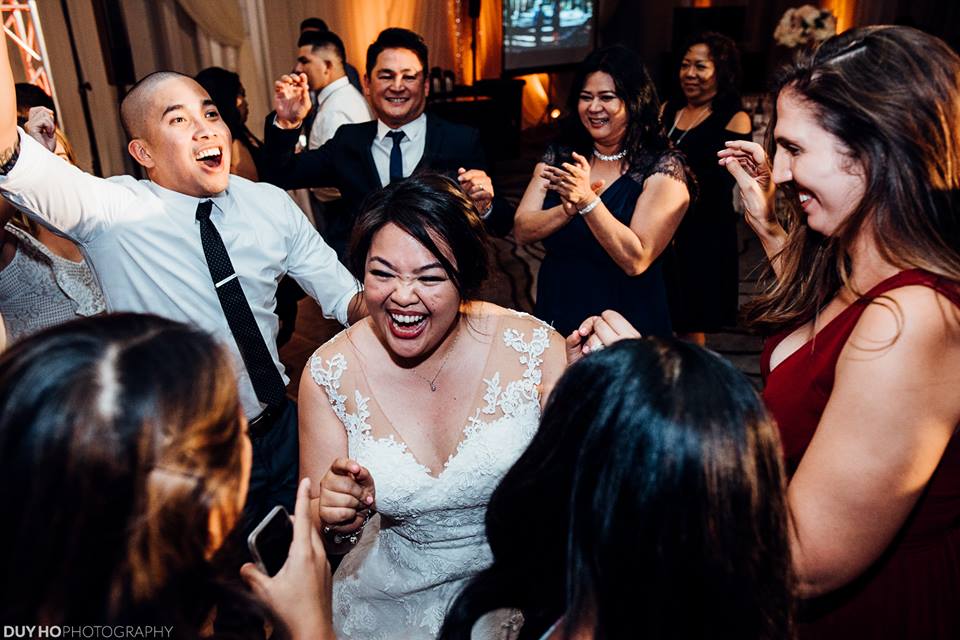 Including the traditional Money Dance where guests "pay" for dancing with the bride and the groom, by pinning bank notes on them. But the best of all was Ann's and Ed's First Dance. So romantic…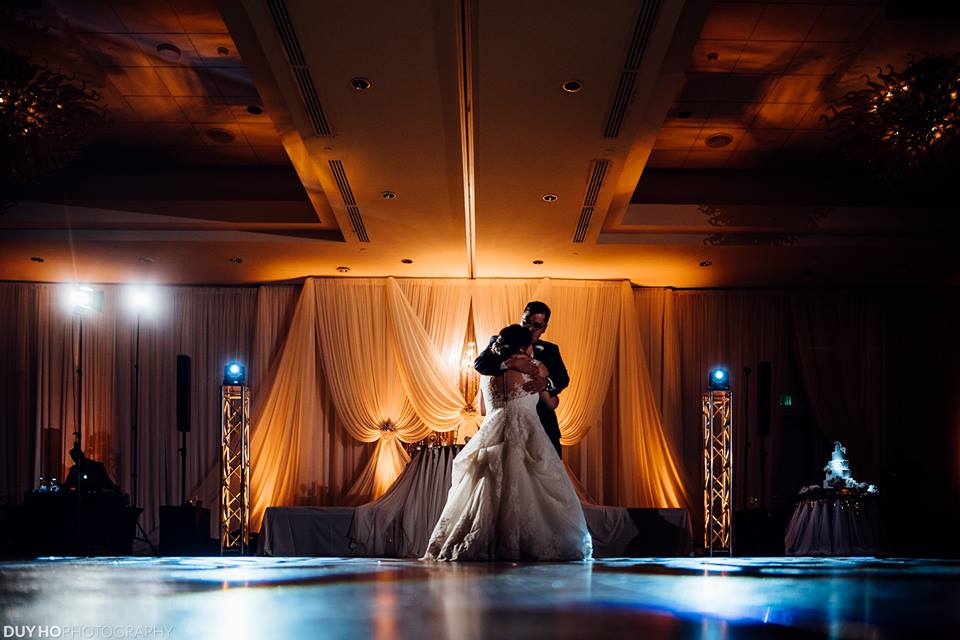 It truly was a "once-in-a-lifetime" celebration. And from there, our newlyweds went on to their "once-in-a-lifetime" Honeymoon: to the St.Regis in Bora Bora!
Wishing you a lifetime of happiness, Ann and Ed!
Let us create YOUR unique wedding celebration, too!
SaveSave
SaveSave
SaveSave
SaveSave
SaveSave
SaveSave