I know – you think that's a totally crazy idea. I would have said the same, until today, actually. Despite having lived in San Francisco for twenty years, this part of the City's history was completely unknown to me: an international airport terminal on Treasure Island, built in the late 1930s as a gateway for PanAm flights to the Far East. The terminal and two adjacent hangars is all that is left from these glory days… the days of the Golden Gate World expo!
So here is your history lesson: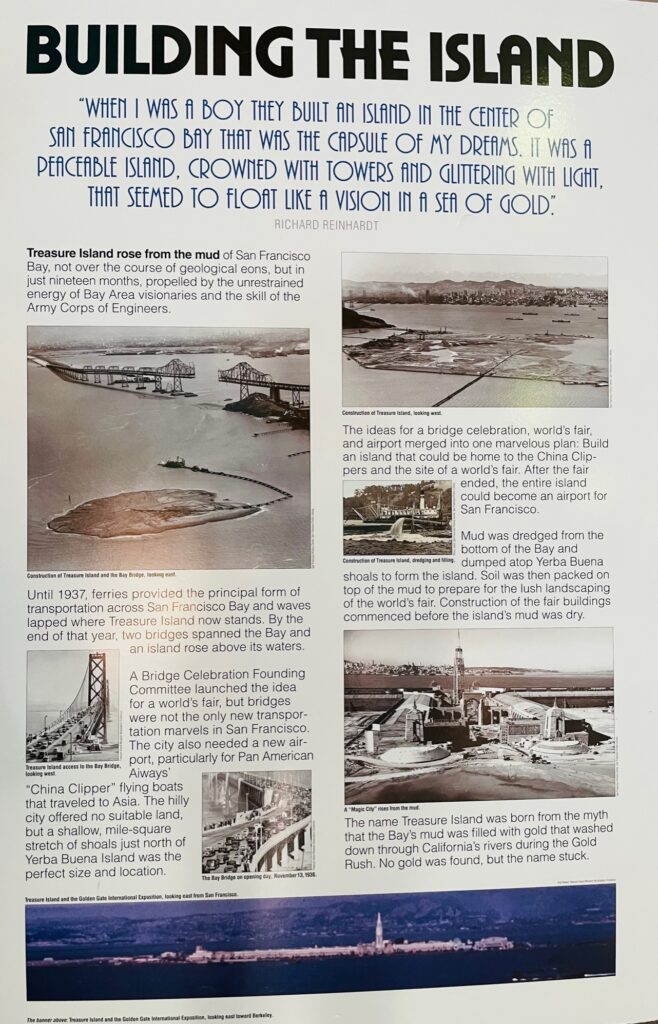 Treasure Island is actually an artificial island in the SF Bay! In 1937, the then-revolutionary Bay Bridge was built, and in celebration of this engineering marvel, San Francisco hosted a World Exposition – on Treasure Island – and built an airport right there…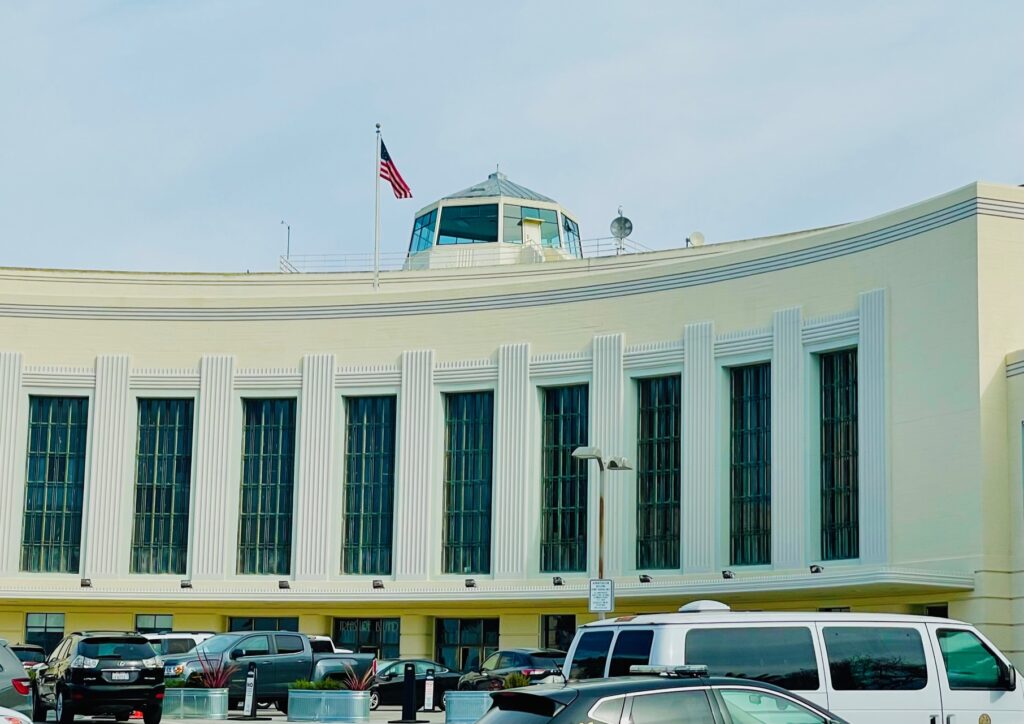 … complete with tower!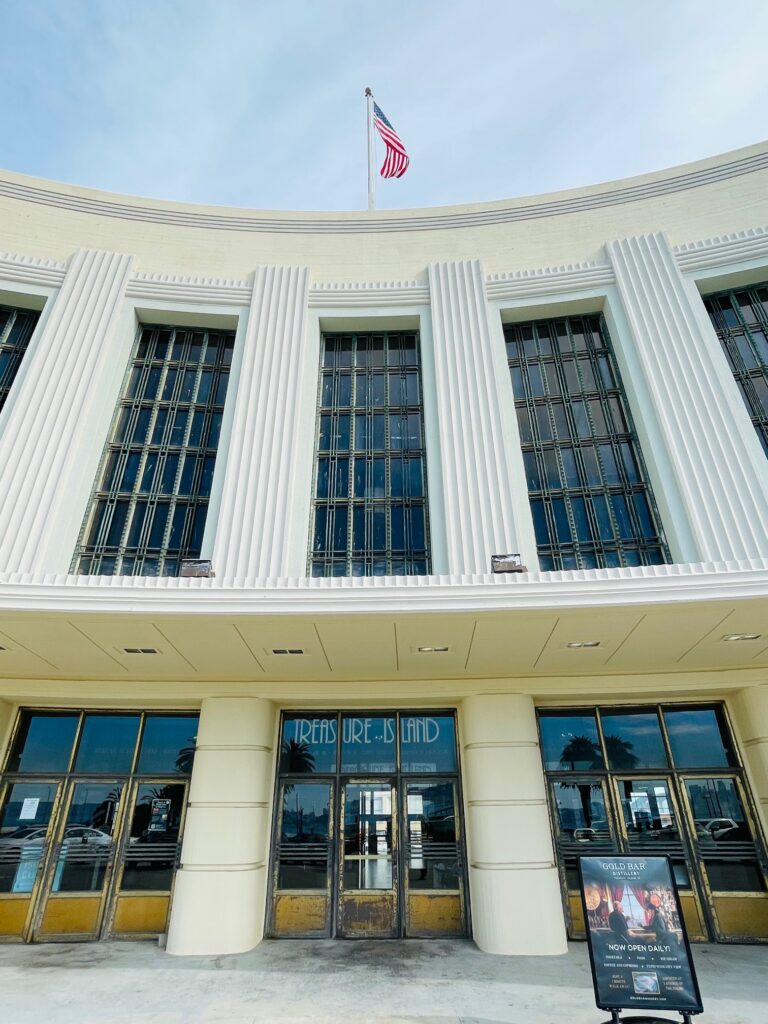 Everything is still original in its elegant Beaux Arts style…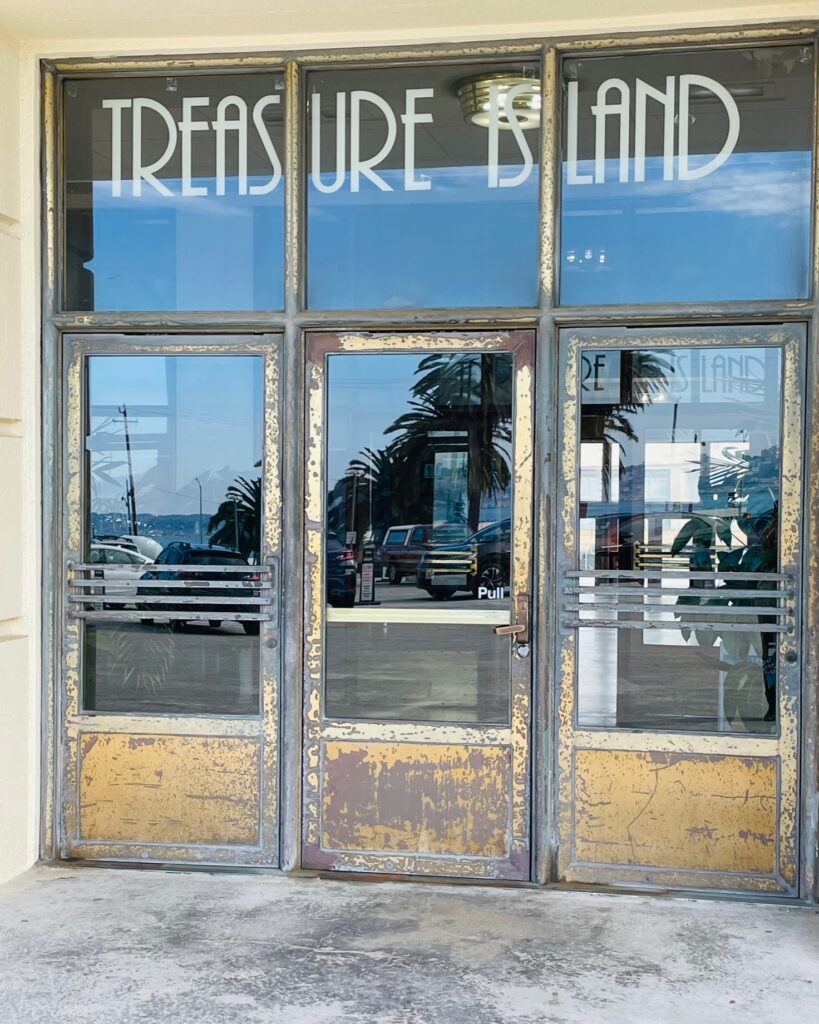 … reminiscent of a bygone area when air travel was an exquisite luxury.
The interior features an enormous mural by artist Lowell Blair Nesbitt and authentic terrazzo flooring.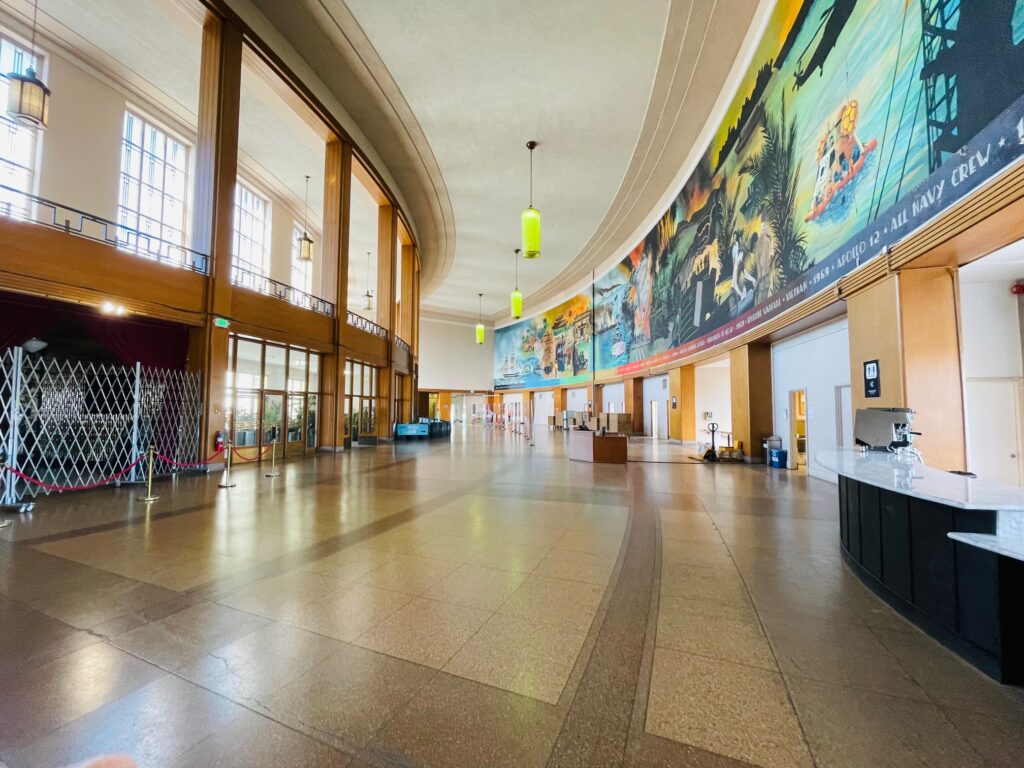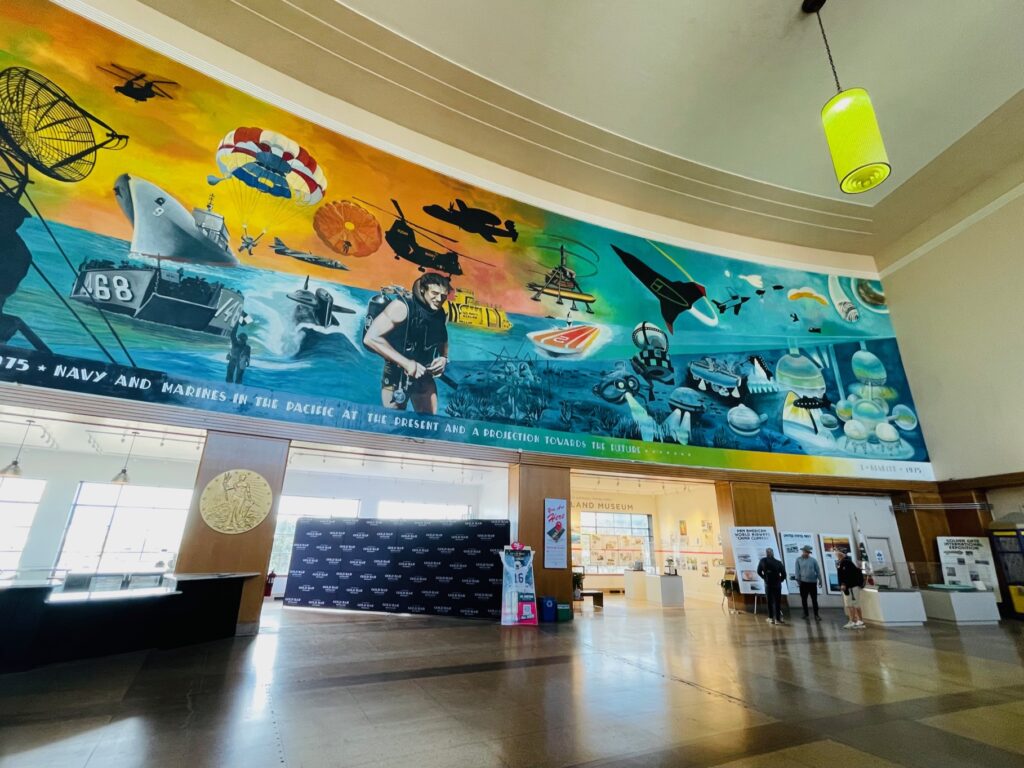 The space can easily accommodate up to 400 guests, and the heart of the party is a gorgeous period piece of a bar, with red velvet draperies and a grand piano…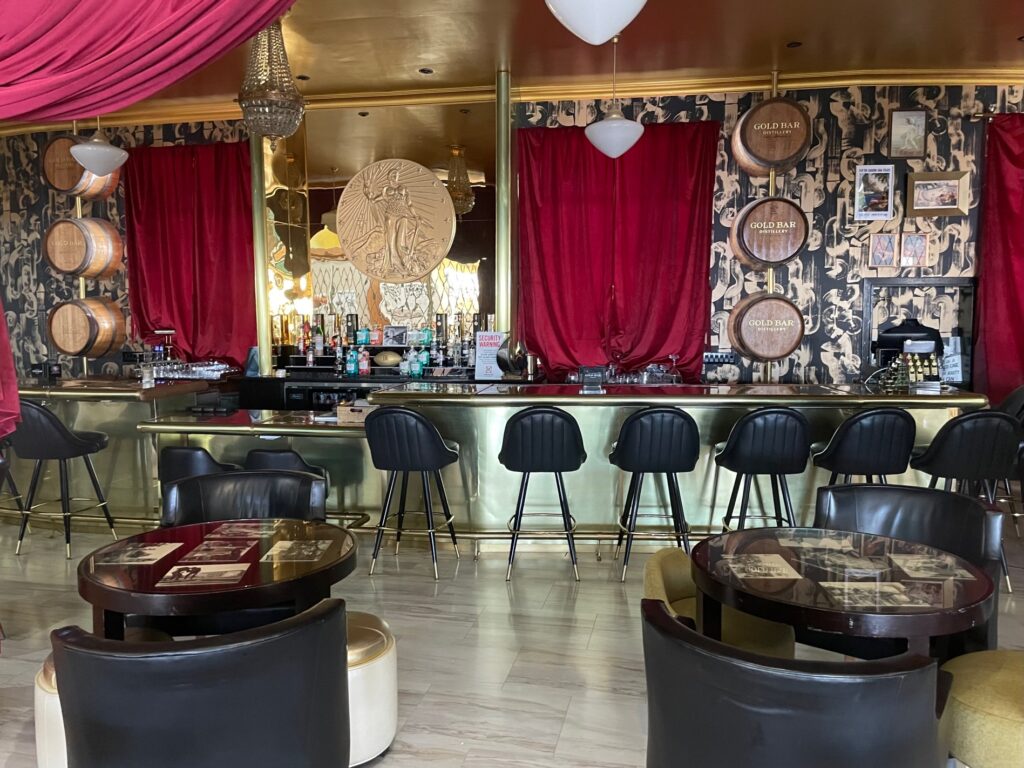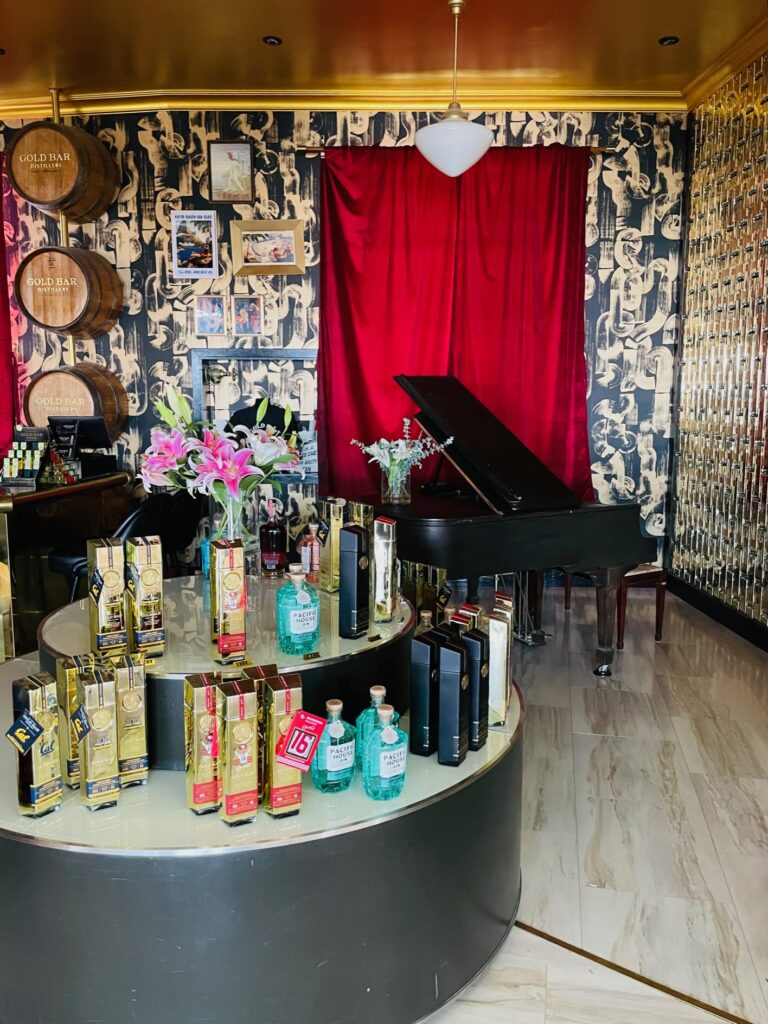 … complete with a resident peacock!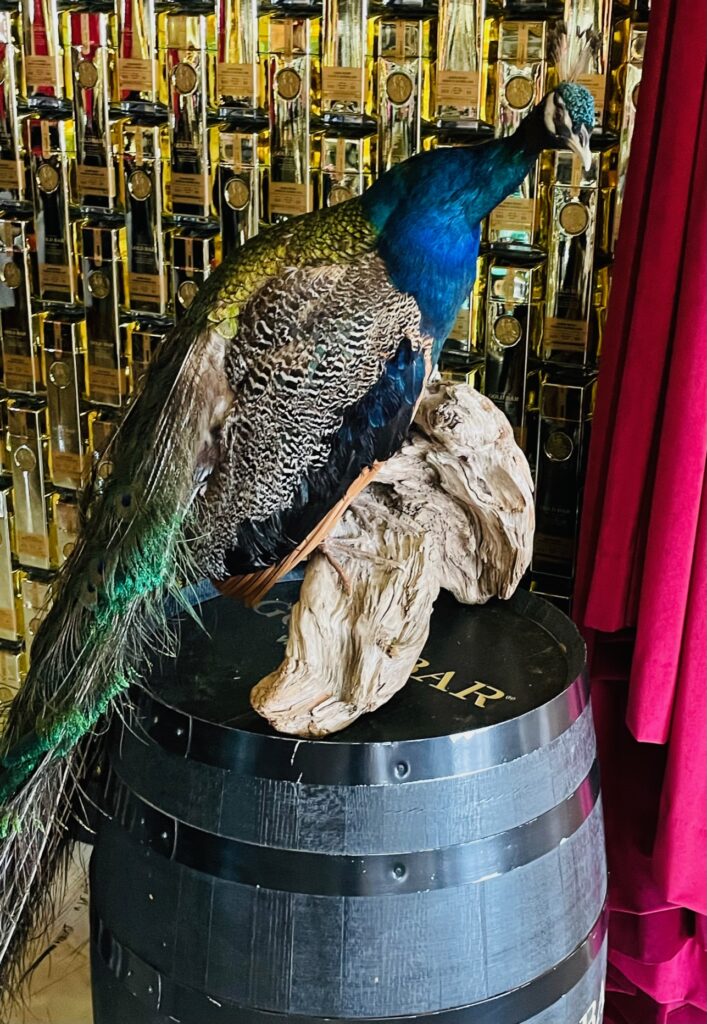 I can literally see the space transformed into its previous glory – Great Gatsby would have loved it! So many possibilities… and – did I forget to mention? Parties can go on until 2 am!
At Golden Hour, guests are treated to spectacular sunsets over the City and the SF Bay – with a front row seat in the bar, looking out the back windows… the SF skyline is just on the other side of the Bay, and the ferry terminal is literally across the street. Just perfect.
Get ready to plan your next party there!

<! DL 06/02/12: Added html code for Pinterest Pin It button (appears at the end of each post) > <! DL 06/02/12: Added padding style modifier to the Pinterest html code to align the Pit It button on the page > <! DL 06/02/12: deactivated code by adding two ! in the a and img code lines >