Per Wikipedia, Father's Day is a day of honoring fatherhood and paternal bonds, as well as the influence of fathers in society. In Catholic countries of Europe, it has been celebrated on March 19 as Saint Joseph's Day since the Middle Ages. In America, Father's Day was founded by Sonora Smart Dodd and celebrated on the third Sunday of June for the first time in 1910. It is held on various days in many parts of the world all throughout the year, often in the months of March, May and June.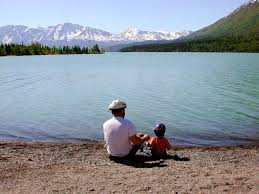 On June 19, 1910, the very first Father's Day celebration was held at the YMCA in Spokane, Washington, by Sonora Smart Dodd whose father, a single parent, had raised his six children there. She felt that fathers should have a similar holiday like Mother's Day to honor them, and on June 19, 1910, sermons honoring fathers were presented in churches throughout the city.
Ms. Dodd raised awareness for the new holiday at a national level with the help of those trade groups that would benefit most from the holiday, for example the manufacturers of ties, tobacco pipes, and any traditional presents for fathers.
In 1966, President Lyndon B. Johnson issued the first presidential proclamation honoring fathers, designating the third Sunday in June as Father's Day. Six years later, the day was made a permanent national holiday when President Richard Nixon signed it into law in 1972.
So – now you know! What are you doing for Father's Day?